Making online forms is much easier! If you don't have any programming knowledge then DA-FormMaker is what you need. Create lightweight online forms that can easily be sent to your mail. The main page of the program is simplicity and clarity from the first start. Convenient adaptation of the interface for simple control will allow users to master the principle of operation.
The program has 1 main window for work. The top menu bar contains the sections "Fields", "Settings", "Labels", "Design", "Mailtext", "HTML Code". The main working environment consists of a table that the user needs to fill in to create an online form.
By the way, in case you need to pretend like you got an email from someone, but you don't know how to create a fake email, you can use you smartphone and the special apps that will generate this mail for you.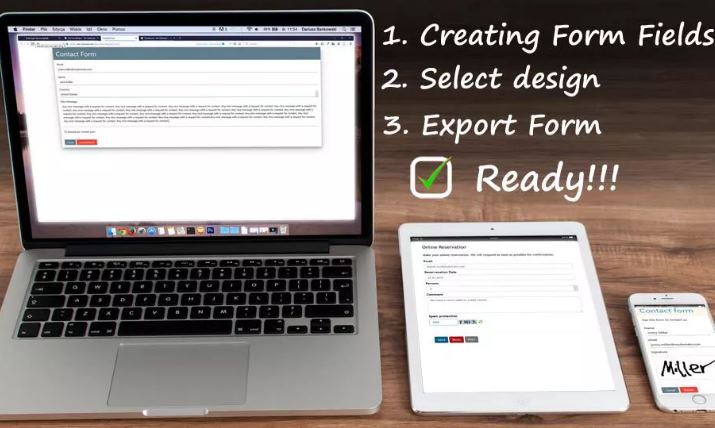 DA-FormMaker does not require knowledge of HTML, PHP. Everything is built into the program. Moreover, DA-FormMaker has its own built-in tech support. Many users may have questions or problems. Compose your question and send it to the support specialists and they will definitely answer you. The developer's website will allow users to get acquainted with more detailed information and principles of work.
A simple, lightweight interface with all the necessary tools will allow users to create and integrate online forms without programming knowledge. Everything you need is built into the DA-FormMaker interface.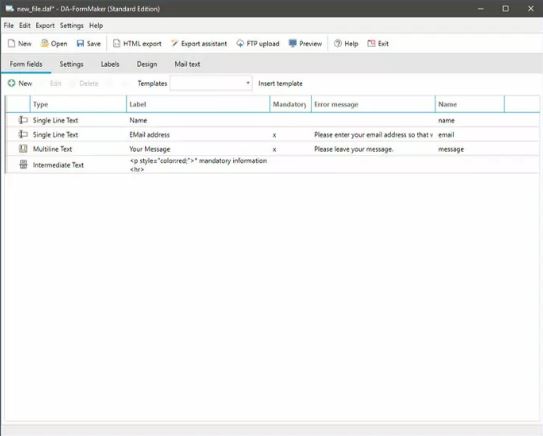 The user can edit the position of the fields. Export button to load the web project. All the user needs to do is link or integrate through an inline frame. Edit color, settings, and margins with an easy-to-use control system. Automatic creation of standard forms with the required templates will allow you to save time and get a quality product.
However, sometimes more suitable form of messages are the voicemails – you can send them using your phone – here are the free voicemail apps. 
Convenient button layout, fast performance, and an intuitively simple interface will allow you to get ready-made online forms made in your style. DA-FormMaker is the best online form maker. A huge advantage in work is the ability to create the necessary elements without knowledge of HTML, PHP, and others.