Digital content in the anime genre is constantly gaining popularity because this alternative reality contains its own foundations, rules, and plots. Mobile game developers create anime role-playing games for true connoisseurs of the anime genre. We have collected 11 of the best role-playing games from this area.
And before we start, we want to say that we actually prepared more articles about similar games – for example, the anime love stories.
Yu-Gi-Oh! Duel Links
This is an epic role-playing game in the anime genre, based on the popular manga "Yu-Gi-Oh!" from 1996.

Since this work has gathered a huge army of fans, the developers decided to make a video game with the same plot, in which you will not only be able to read this manga again but also become a participant in it, controlling the characters and plot twists.
Here you can choose your favorite character from the list of suggested ones and then choose his appearance: hairstyle, clothes, weapons, and so on. After this procedure, you will have a ready-made, individual fighter for future battles.

Also, in "Yu-Gi-Ho" there are certain missions, which are several tasks, the passage of which will mean an increase in your game level.
All tasks and duels in this game can take place either alone or with other users from around the world or with your friends. Multiplayer mode will allow you to jointly complete missions, tasks, and battles.

You can face off with any user and get the title of "king of the game", which means that you will be the strongest player in the universe of "Yu-Gi-Ho!".
In this game, you don't have to have a lot of experience and specialized skills to win and become a champion.

Moreover, in the initial stages, the developers have provided a built-in system of hints and instructions that will help you understand all the functions and rules of this game. Apply tactics and use the help of the briefing to defeat your rivals.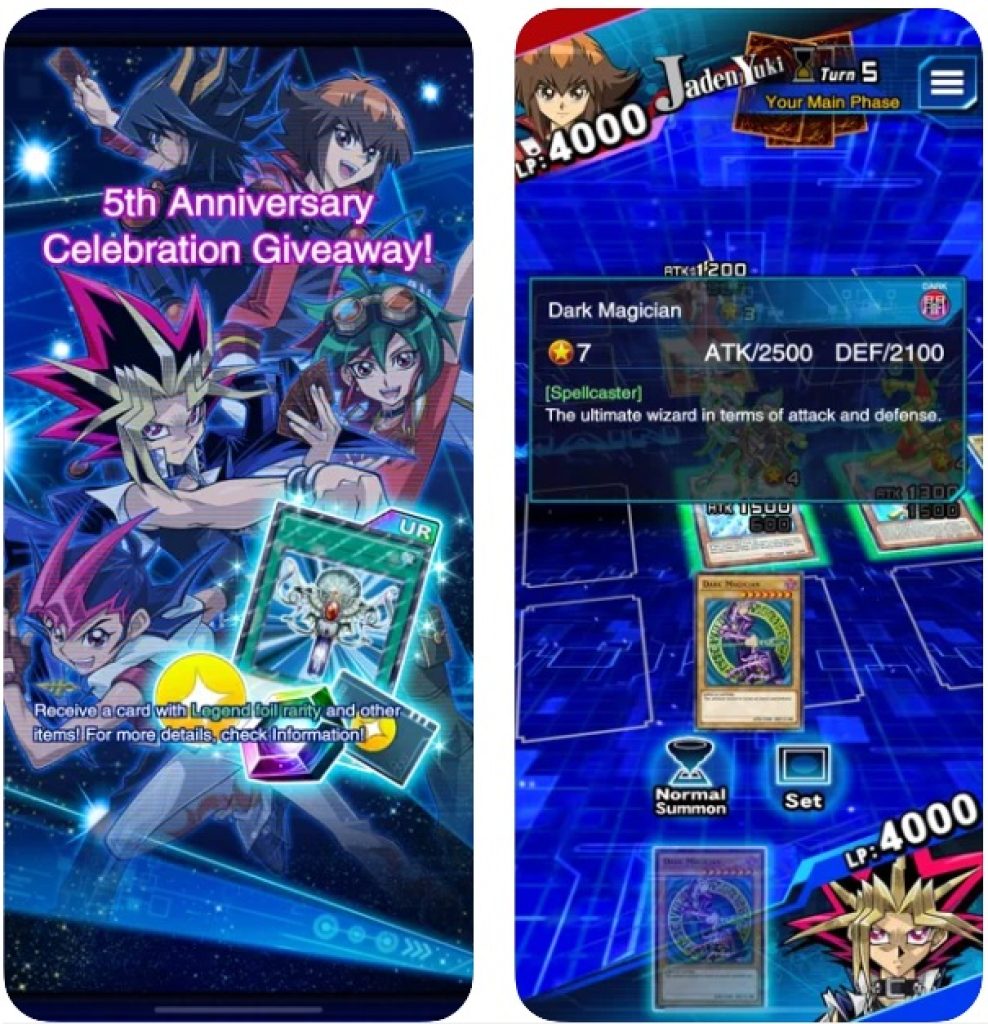 You may also like: 8 Best Legal Apps to Watch Anime Online
RPG Toram Online- MMORPG
This is an action-packed mobile game in the anime genre with 3D graphics and a huge number of characters. There is a storyline in which you will travel through an alternate world alone or with friends to find answers to all questions.

Also, you will often have to fight with those who want to interfere with the fulfillment of your main mission.
This game is interesting because it presents an unimaginable number of possible variants of the appearance of your characters. You can choose literally everything: eye color, hairstyle, costume, shoes, and most importantly – weapons.

Approach with extreme caution the choice of attributes for battles, because your enemies will be stronger and stronger.
The plot of the game is that there was a catastrophe in the world that destroyed almost everything. The surviving creatures disbanded into four factions, often feuding with each other.

You and your team will travel through the destroyed world and try to find out the main secret: what exactly destroyed the world and whether it is possible to fix it.
Your enemies will be all kinds of creatures from different factions who will want to interfere with you. On your way, you will have to apply tactical knowledge and skills to defeat these creatures.

At the very end, when it seems to you that you are already as close as possible to completing your mission, a huge monster will stand in your way, which will be almost impossible to defeat.

You and your friends in multiplayer mode will have to cooperate and try to defeat the main monster together.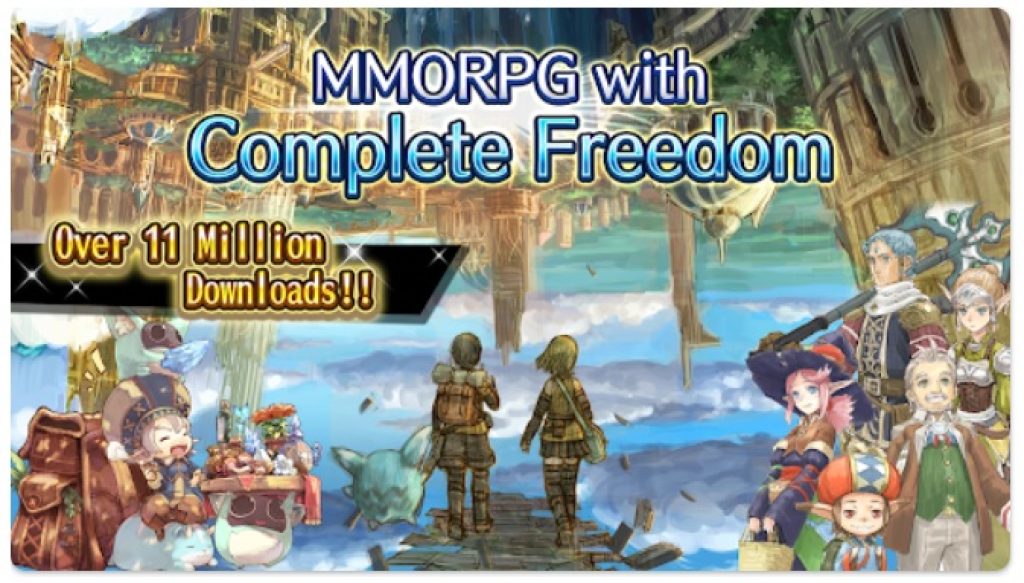 Bleach: Brave Souls Anime Game
This is a game based on the series "Bleach" in the anime genre, as well as the very popular manga Taito Kubo. Now you can not only review the series and reread the manga but also immerse yourself in this magical world with your favorite characters and control them at all stages of the game.
This game is a real recreation of all the storylines of the famous TV series and manga in the anime genre. Here you will see your favorite characters, and you will also be able to experience all the plot twists of these works.

In this game, all locations from the series are recreated with detailed accuracy, including all worlds (the world of the living and the dead, the world of soul reapers, and so on).

Bleach: Brave Souls also provides professional voice acting of all the characters and the actions taking place, which will allow you to feel like a participant in the events taking place in the manga and the series.
There are battles in this game: you can participate in them either alone or together with your friends and other users from around the world in multiplayer mode.

You can also not only fight when the plot provides for it, but also independently challenge other users to duels or general battles and accept challenges from them.
Here you can also complete certain quests with your friends to increase your rating and become a stronger player. Also, this successful completion of quests will give you access to new equipment for the characters, as well as new missions.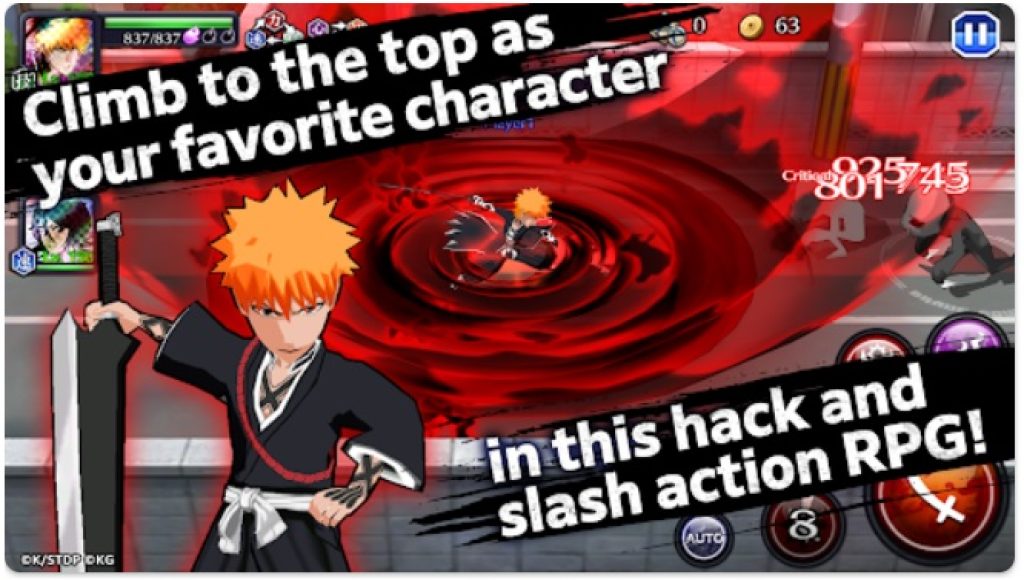 Blade & Wings: 3D Fantasy Anime of Fate & Legends
This is a mobile game in an online format in the anime genre. here you will find familiar characters, and you will also be able to create your own by choosing individual equipment for them. 3D graphics format allows you to immerse yourself in the fascinating world of anime and fight with real users from all over the world.
The essence of the game is that you have a character that you have to pump up to level 500 because that's what will make him the strongest and give him, a lot of privileges in battles.

With this character, you will explore the fascinating anime world, descending into the dungeon, climbing mountains, flying over cities, and so on. On your way, there will be monsters that will not let you pass on until you defeat them.
In addition, you will also struggle with other users because it will help:
Get the next level of your character
Open access to new weapons and equipment
Unlock new levels and missions to complete
Get new locations and game maps
Blade & Wings also provides one entertaining feature: after you have defeated some monster, you can tame it and make it your pet. This pet will also have a certain power and you will be able to use it in other battles. This pet can also be upgraded to a certain level.
This game also has a built-in system of bonuses, gifts, and rewards. Gifts and bonuses are often given, for example, in honor of some victory in an important battle.

Awards of course need to be earned, for example by winning three battles in a row. These awards will not only be cups and medals, but also additional opportunities for your character.


Valkyrie Connect
This is a game that has been at the height of the Japanese gaming charts for quite a long time. There is literally everything for fans of the anime universe, role-playing games, and interesting stories.

3D graphics immerse you into the alternate universe of this game and create the feeling that you are there now and are your character in reality.
The main features of this game are amazing animation and graphics. You can watch how shells thrown by you into buildings are revealed, how your weapon hits the enemy, as well as the final scene of your duel from all possible angles and in slow motion.

The advantages of graphics and animation also mean amazing detail of the characters and the terrain around them.
There are several game modes available to you in Valkyrie Connect: combat and adventure. In combat mode, you can fight monsters and other real users from all over the world, or arrange mass battles for some prize.

In adventure mode, you will be able to travel throughout the existing terrain and find hidden weapons and various bonuses.
Also, in multiplayer mode, you will have the opportunity to assemble a whole team of your friends or other users to win mass battles or go in search of hidden game bonuses together, because this increases the likelihood of a successful campaign.

Also, try to collect all the unique characters here – these are very rare creatures with exceptional properties and abilities. Remember that this game requires a Wi-Fi connection.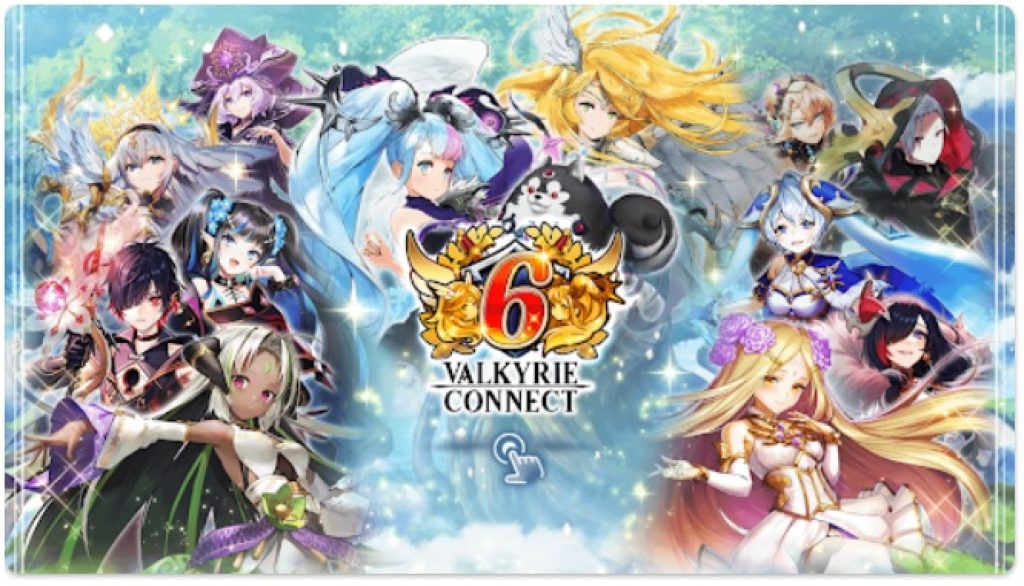 You may also like: 11 Great Animeflavor Alternatives
King's RAID
This is a game in the anime genre with a lot of different modes and game features. Here you will plunge into the fascinating world of the anime universe, in which you can control all kinds of characters and fight for the title of the best player.

The developers of King's ROAD claim that in this game you will find those chips and features that you have never seen.
At the initial stage of the game, you have to choose a character from the list offered by the game. In fact, you will choose only the appearance of the character, and everything else, that is, clothes, weapons, appearance, and so on, you can generate yourself to get a unique and inimitable hero in this game.
There will be a huge number of obstacles on your way to King's ROAD. These obstacles include all kinds of monsters, the fight against which requires high concentration and the use of special tactics.

Also, when you are already an experienced fighter, you will unexpectedly meet the main monster in the form of a dragon: will you be able to defeat him alone, or will you need the help of friends – find out by completing the game.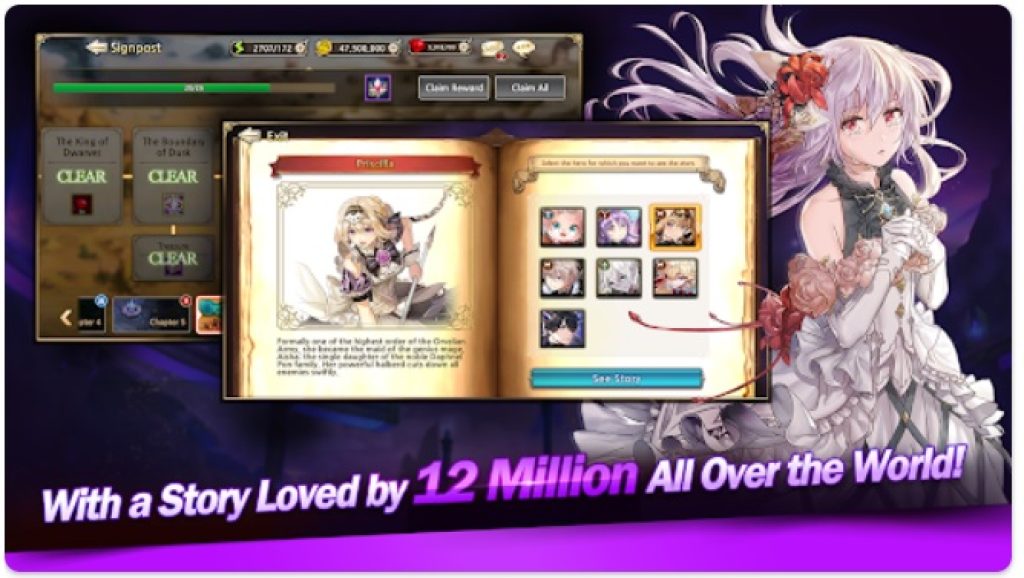 Genshin Impact
For many years, Chunsoft has been pleasing players not only with complex visual novels, but also RPG games, Danganronpa 2 was also no exception to this, quickly winning the love of users from all over the world.
The plot revolves around the students of the Academy of the Peak of Hope, who arrived on a resort island, but because of the intrigues of the directors were forced to participate in a deadly game and find a dangerous killer.

During the game you will be met with multiple challenges, artifacts, character leveling paths and, of course, an dynamic storyline.

The difference between this game and other similar ones is the pixel graphics, similar to the games of the 80s – this may prevent some players from enjoying the gameplay, and for some it will be a pleasant bonus that causes a slight nostalgia.
This is an insanely exciting, adventure-fighting game in the anime genre, which has its own plot. Here you will not be alone, because you will always have a second character with you – your brother in the plot. Also, you can connect your friends to this game or cooperate with other users to achieve common goals.
The main storyline is the fact that you and your brother, with whom you were separated as a child, arrive in a new, unfamiliar world that needs to be saved.

Here you will find different characters with the predominant power of one of the four elements: fire, water, air, and earth. Each of these characters has tremendous strength and incredible abilities, so you will need to look for an individual approach to all of them.
For this game, you do not need any specific skills, because the gameplay here is elementary.

Also, at the initial stage of the game, the developers have provided a function of hints and instructions that will help you in the shortest possible time to deal with each button and demonstrate all the possibilities of this game.
Genshin Impact has a soundtrack – this means that during the game you can turn on any music from the speaker proposed by the developers, or upload your own melody.

Also, the soundtrack is present in all the characters at every action: when you hit, you will hear a certain phrase, when you find an object, another one, and so on.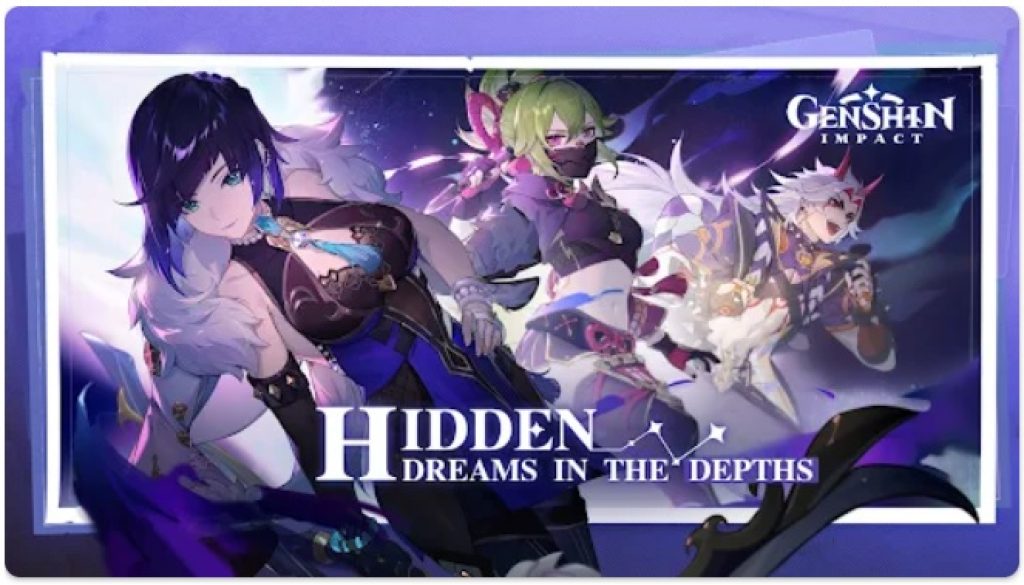 Sumo Roll
The next app is not exactly an anime game, however, it gives a really similar vibe to the anime games.
This game can be called one of the greatest creations of Studio Kingmo, because in so many years it is almost impossible to collect such a number of eminent awards for a year. Just think about it: Godzilla and Xiamen Award for six months. Just fantastic.

In fact, the game is as banal as possible and requires only the simplest operations with the sensor, but at the same time spends a large amount of reaction and sleight of hand. Thanks to many interesting combinations, you yourself will not notice how you will be fully involved in the process.

The game provides several different modes: one-on-one, survival, king of the mountain, and rating mode. Each of the modes has its own unique characteristics, which makes it possible to enjoy the gameplay completely for absolutely every user.

If the game with online rivals bored you, then you can play with friends and get positive emotions from watching, as well as spend time learning new words. Thanks to the unique system of pumping a character, as well as his skills, by downloading this game, you will get a hobby for very long hours of rest.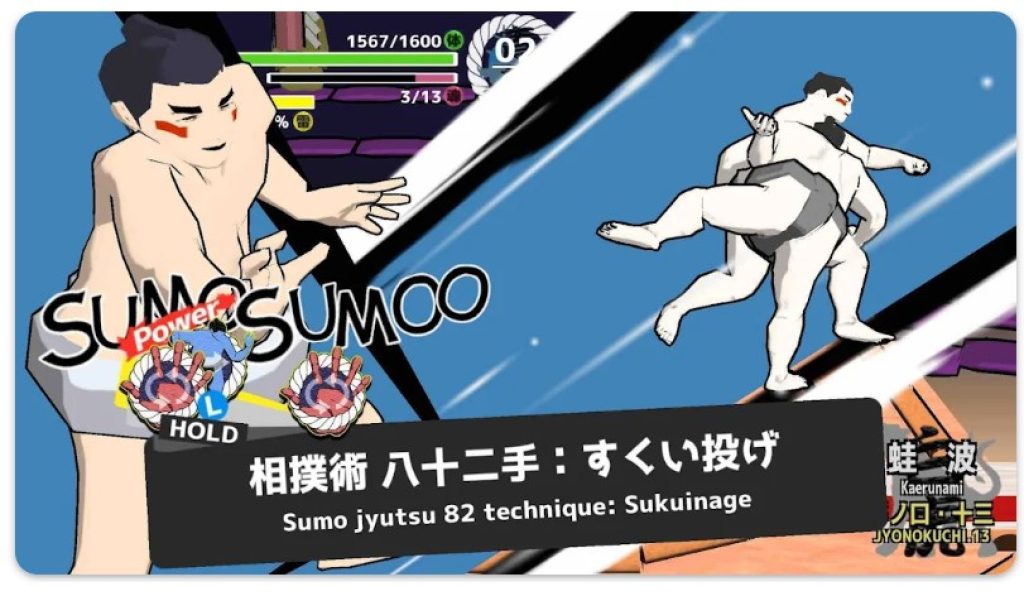 Honkai Impact 3D
This is a role-playing game in the anime universe with an exciting plot. The developers guarantee real action and adrenaline. Here you will have access to numerous types of weapons and equipment for battles. try to assemble your own team and compete with real users from all over the world.
The plot of the game is that you will be the captain of a certain squad of fighters on a spaceship. You will need to learn how to control these fighters so that they will help you in battles with various monsters from the anime universe.

Your team will develop and gain strength as you win and earn game points for your team.
Your main goal will be to save the whole world. Apply tactical and managerial skills to your squad to defeat numerous evil creatures.

In this game, you will be able to choose the appearance of your characters according to your desire. Also, you can carefully choose the right weapons and equipment for yourself and for other characters.
In Honka Impact 3D, you will be able to engage in battles with other teams of users from around the world to increase the strength of your team and earn a lot of bonuses.

As the duels are completed successfully, you will receive additional functions and features for your character and team – this will help you in subsequent battles.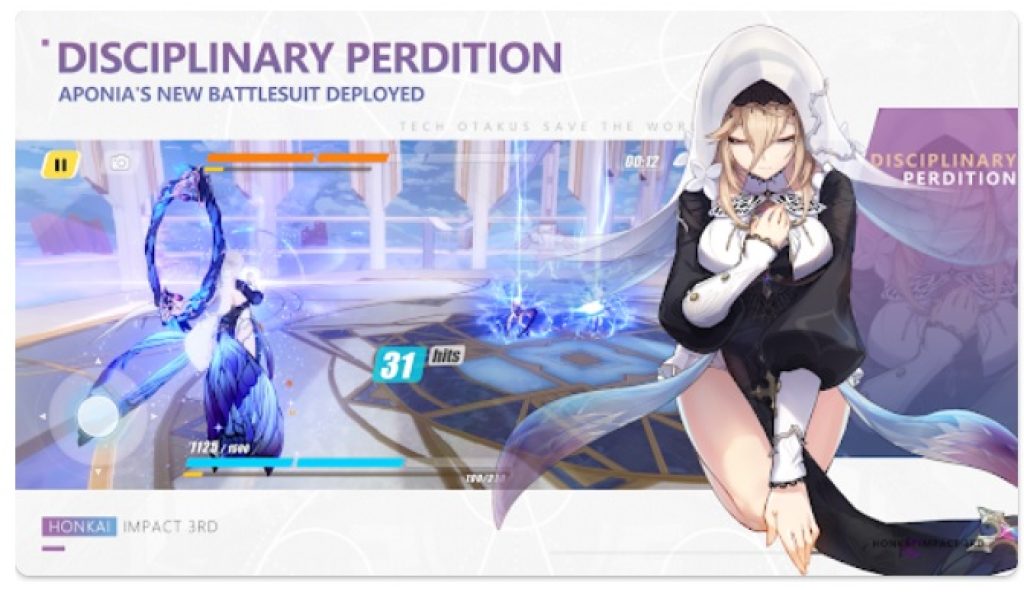 NARUTO X BORUTO NINJA VOLTAGE
This is an anime genre game with characters from your favorite manga and anime. Here you can mix these characters with each other and create powerful groupings that no one can match in strength. Also, there is a certain plot in this game, the sudden turns of which can amaze you.
Here you can create your own fortress, house, and city, which will need to be protected from enemies. You will lead all your favorite characters, giving them certain abilities.

Your buildings will bring you power points that can be used in battles with enemies. Also, you will have the opportunity to invade enemy territories and appropriate other people's lands.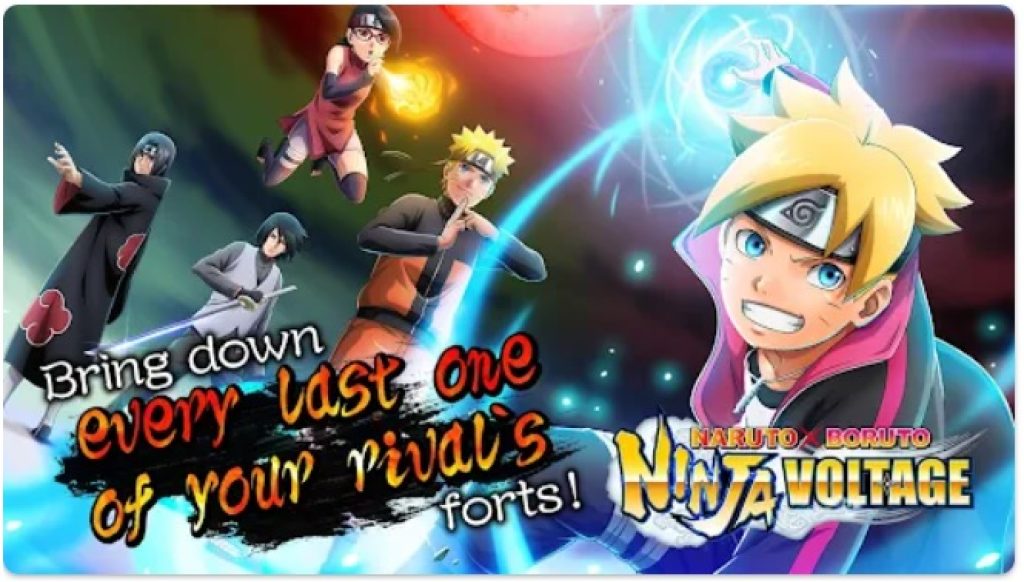 You may also like: 15 Free Anime Mobile Games for Android & iOS
EDENS ZERO Pocket Galaxy
This game is a literal alternative anime universe in-game format for your mobile device. Here you can do literally everything with your characters: change their appearance, send them on trips, as well as participate in battles with software monsters or other users.
Here you will find an exciting storyline from a famous manga artist. You will choose your character and control him in all the journeys and battles.

Also, you can assign yourself several characters to create an invincible team and defeat all enemies together. This game has 3D graphics, which will allow you to plunge into the fascinating world of anime and exciting battles.