Apps with different sounds are quite popular on mobile marketplaces. You can use them for different purposes. You can even create your own sounds using these best custom soundboard apps.
Yet, these best moaning sounds apps for Android & iPhone will allow you to enjoy pleasant girl voices or prank your friend and embarrass them. Go through this review, choose the app you like, and use it as you want.
ahhhhhh
The ahhhhhhhh app offers a variety of moaning sounds that you can enjoy without restrictions. Here you will find various anime characters and even popular memes.
Use moaning sounds instead of the standard alarm when charging, discharging, or full. There are also screams and laughter.
The update includes a feature to play sounds in the background if the app is not completely closed. Now you will constantly want to plug and unplug your phone to hear moans.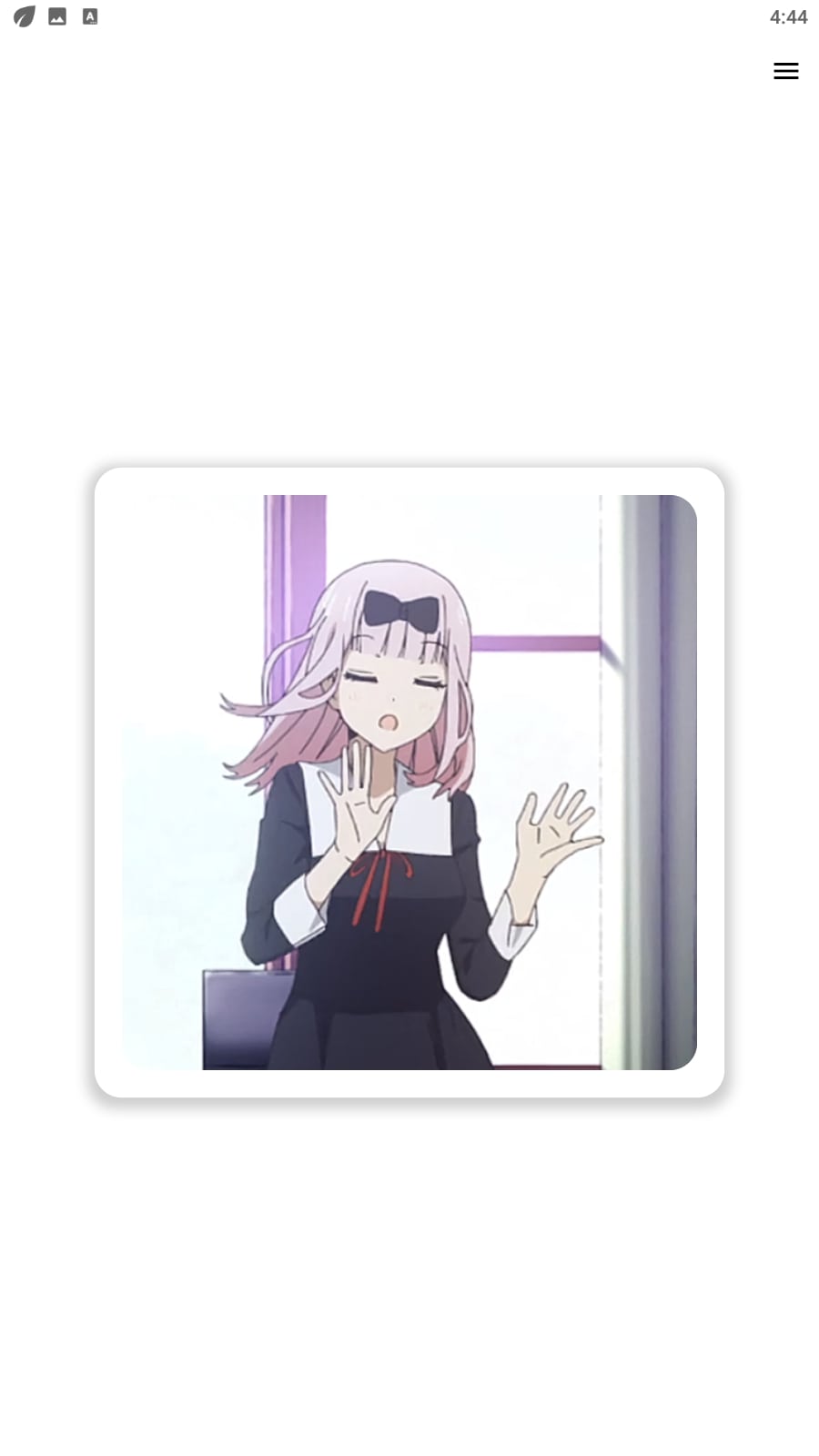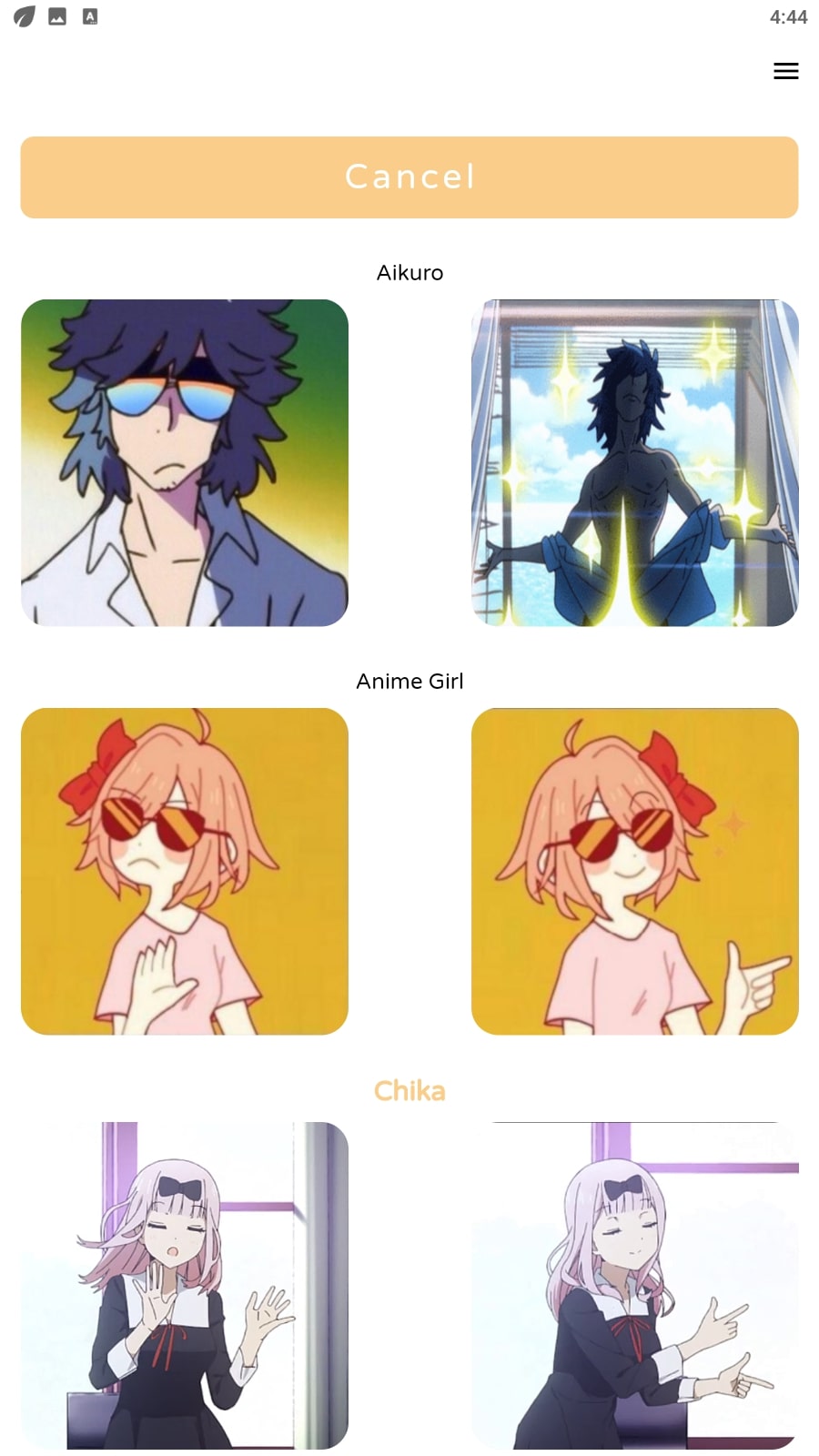 The pleasant advantage is that this app is available to everyone absolutely free of charge.

You may also like: 10 Free Annoying Sounds Apps for Android & iOS
Love Sound Board by Soundboard King
This mobile app offers a large selection of love-themed sound effects. It will help you to express your feelings and create a special atmosphere for your meeting.
The app presents a simple interface with sound buttons. Here you will find everything you need to create a romantic mood: kissing sounds, background noise for a romantic atmosphere, and so on.
To turn on a certain sound, you just need to press a button. Experiment with different effects. You can do it alternately or simultaneously. The app automatically stops playing the enabled sound if you turn on another one at the same time.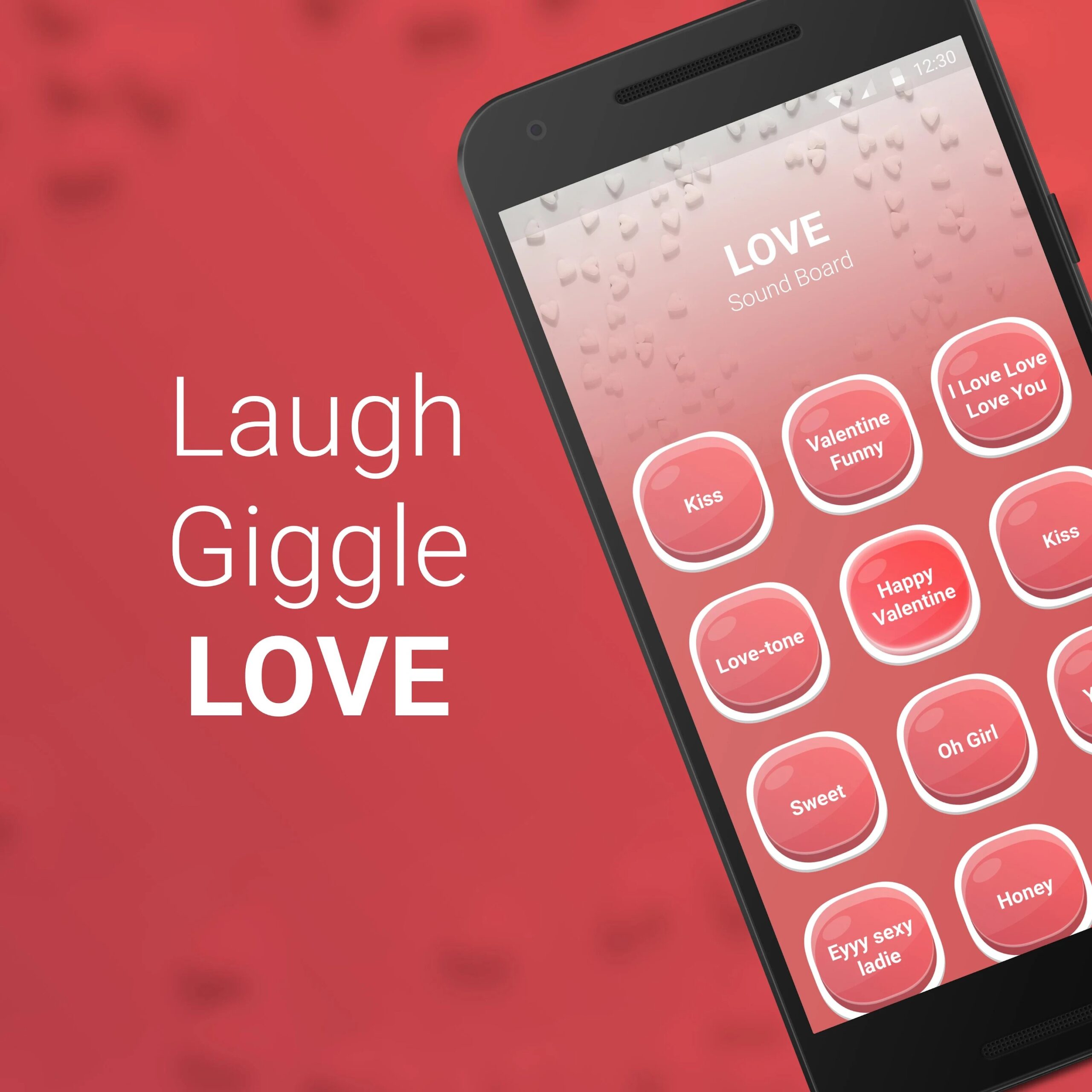 Besides, the app also offers the ability to create custom playlists to keep your favorite sound effects in one place and easily find them in the future. Share your favorite sound with friends via social networks.

Kissing sounds by Pro Apps.
This app contains a large assortment of kissing sounds to create a romantic and cozy atmosphere.
Choose the kissing sound that suits you best and add it to your romantic selection. Change the settings of any kissing sounds to suit your personal preferences and requirements.
Customize the audio duration and use many other tools to create awesome sound. Customize the delay time between sounds to make them more natural and realistic. Create your own collections of sounds by adding your favorite audio to your archive.
Save them to use them later. Activate the timer to set the sounds to play automatically after a certain time. Set the sounds from the app as a ringtone or alarm clock on your device.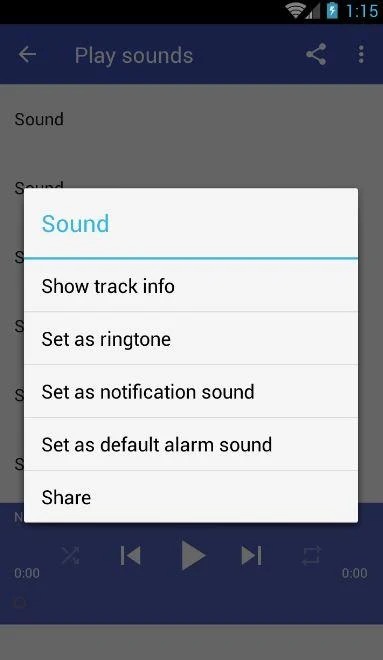 The app offers a large and regularly updated assortment of various kissing sounds for free. Share them from the app's collection with your friends and family via any platform.

Instant Buttons Soundboard App
Instant Buttons Soundboard App will help you prank your loved ones or just have fun with different sound effects. Choose and listen to moans, funny phrases, or melodies by pressing the buttons.
All buttons are divided by colors and categories, allowing you to choose the right sound for you from more than 400 offered. Search for the sound you want using the filters and categories available in the app. Add favorite sounds to your collection to use them later.
The home screen displays buttons with icons representing each sound. When you press a button, the sound automatically turns on, allowing you to prank your friends even when they don't expect it. Adjust volume settings to optimize and enhance the sound.
Create your own collections and share them with other users of the app. Add sounds by importing them from third-party resources or by recording them in the app.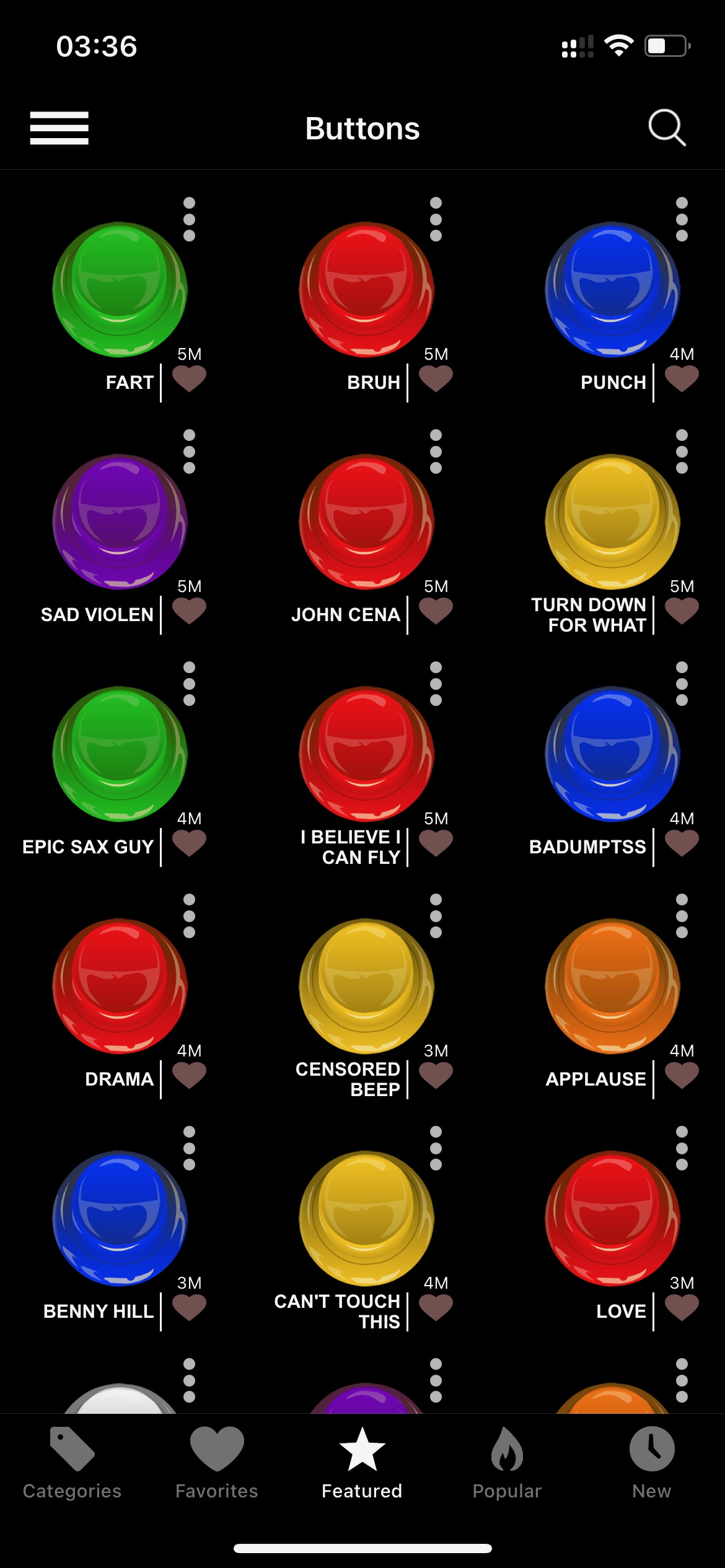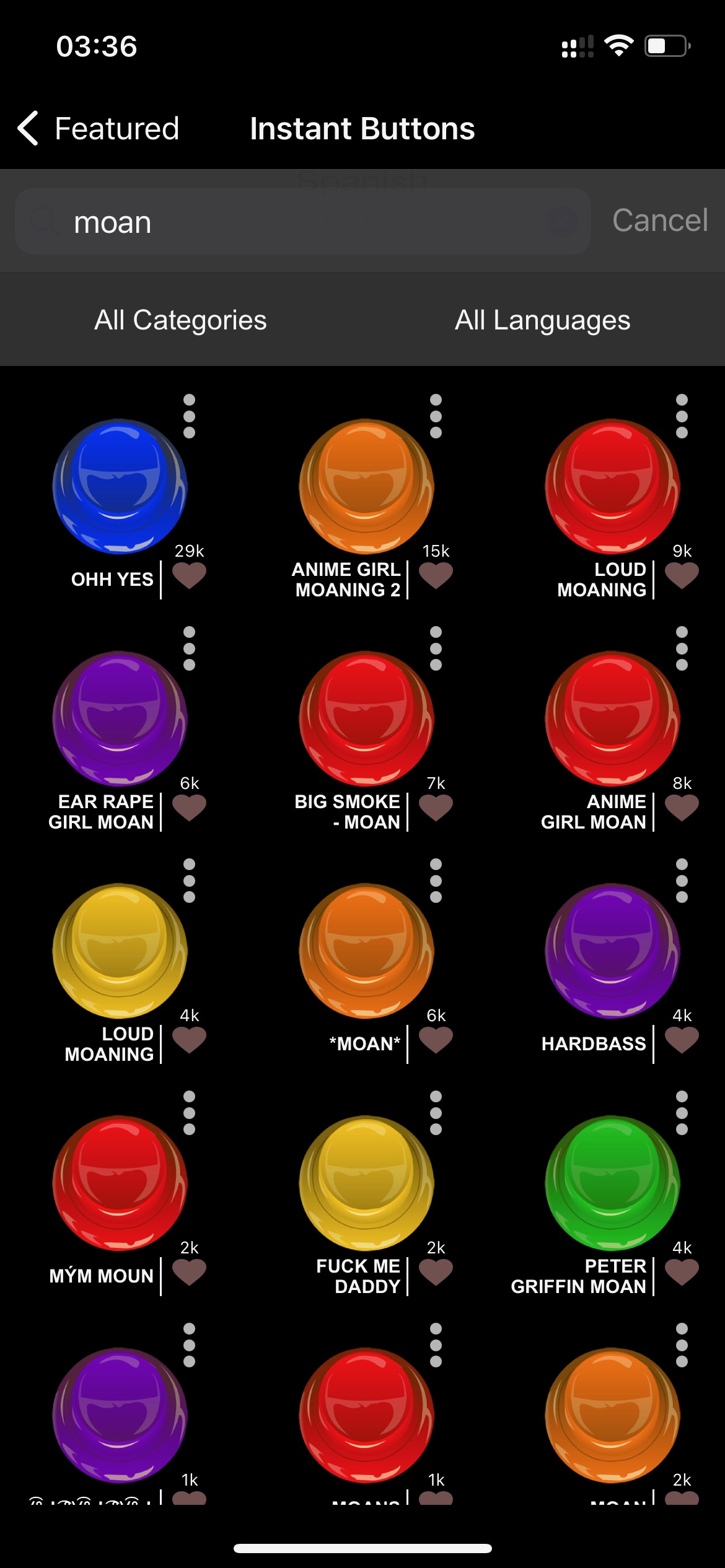 Share sounds with friends via social media and other online platforms. Buy a paid subscription to get access to new options and features.


Kiss Alarm by Hina Sakuragi
This app allows its users to wake up to the pleasant sounds of a Japanese girl. Choose the time and the alarm that the app should produce.
You will also see attractive images of the girl that will definitely lift your mood. The latest update brings the feature of displaying an alarm clock on the Apple Watch.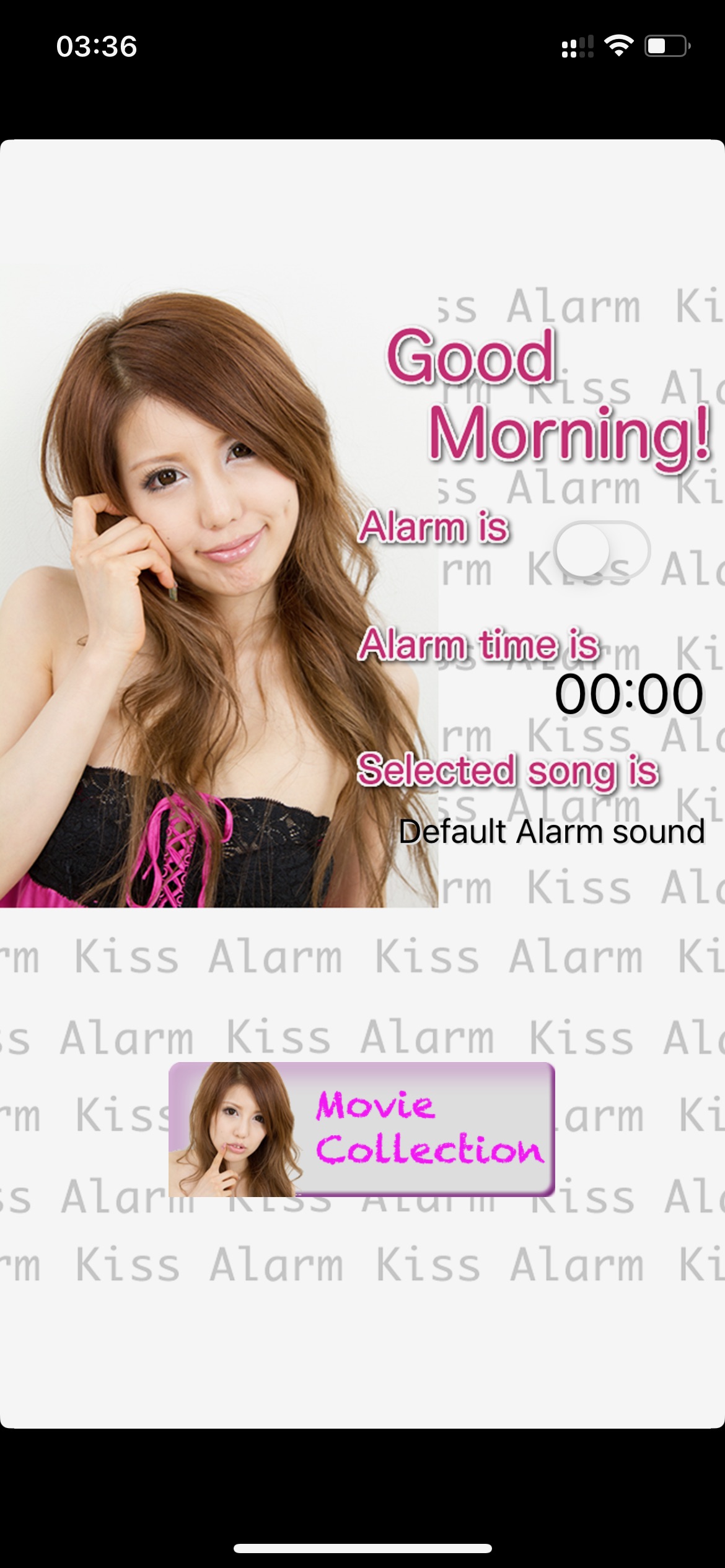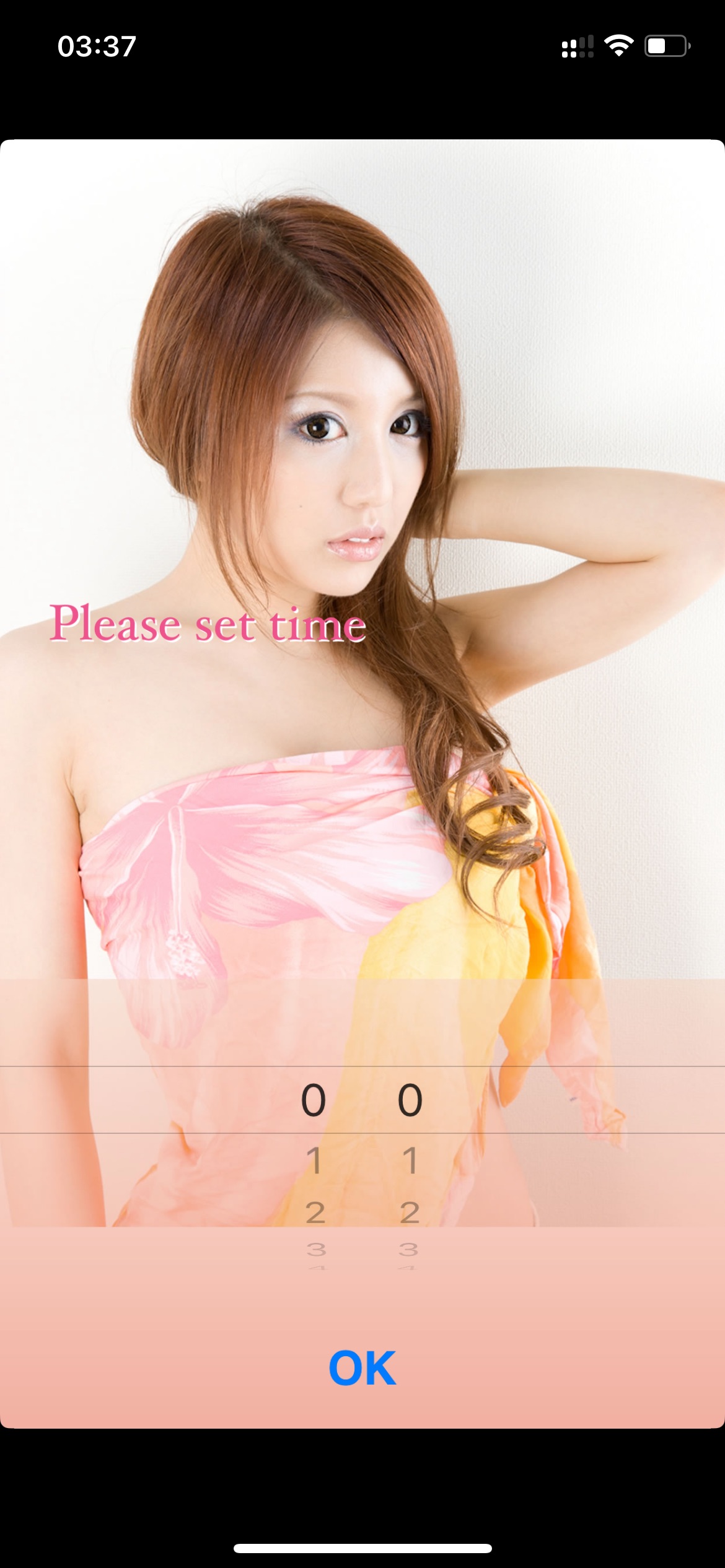 Now waking up in the morning will be much more pleasant.

Kissing Sounds by rancicdevelopment
This app contains a large collection of kissing sounds that you will definitely like. A simple design and clear interface will not let you get confused about the functionality of the app.
Listen to all the sounds and choose the one you like the most. Press the selected button and listen to the sound. This can be done an unlimited number of times.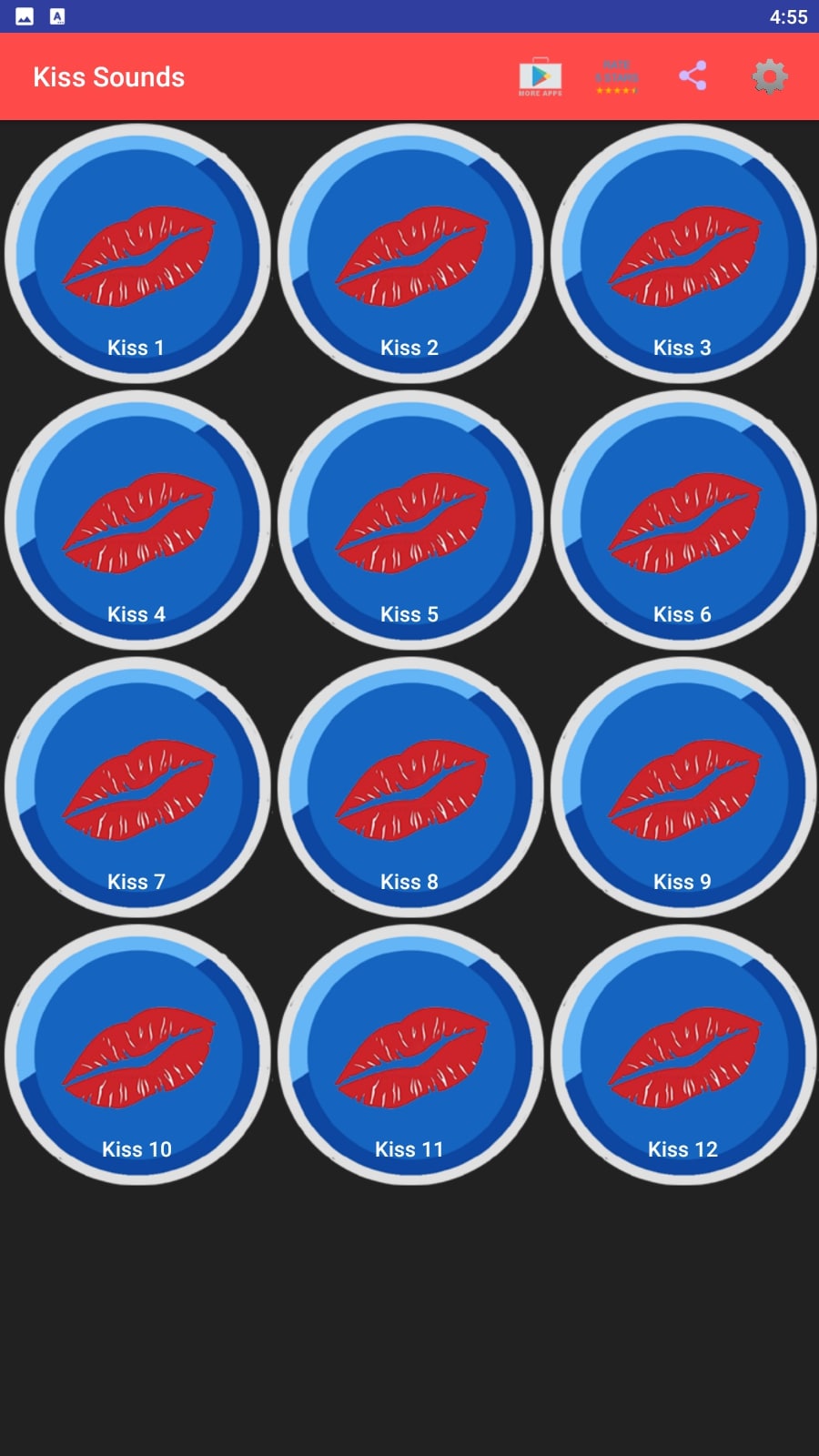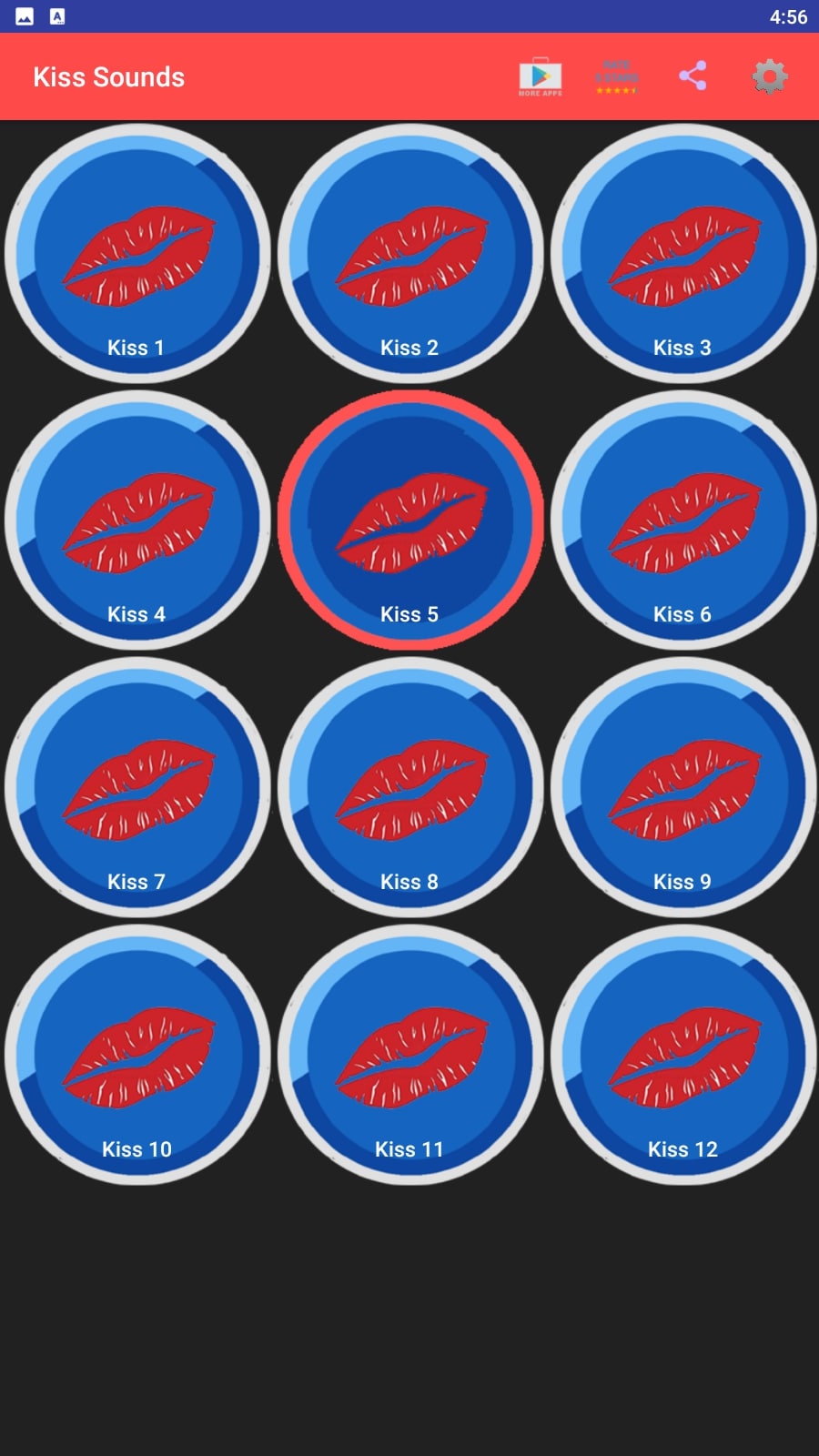 All the features of the app are available to every user absolutely free of charge.

You may also like: 9 Best Meme Soundboard Apps for Android & iOS
Kissing Sounds by Nature Revolution Sounds
This app offers a rich collection of different kissing sounds that you can use to create a romantic environment.
Find various options and add them to your collection. Each sound is available for free, so you can use them an unlimited number of times and even share them with other users via social networks and other internet platforms.
The app allows you to customize the kissing sounds to suit your preferences and mood. In the settings, you can adjust their volume and other available options. Try the sleep timer, which can help you adjust the playback time of the sounds and mute them at the right time.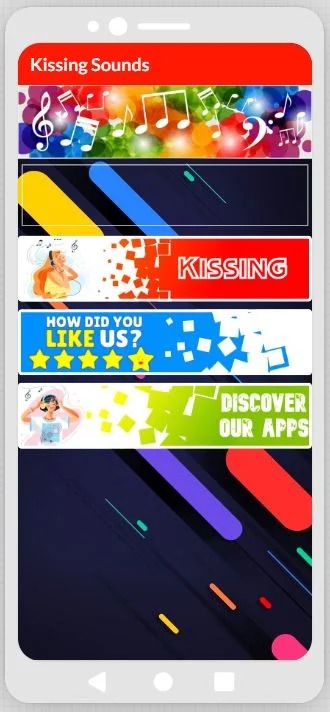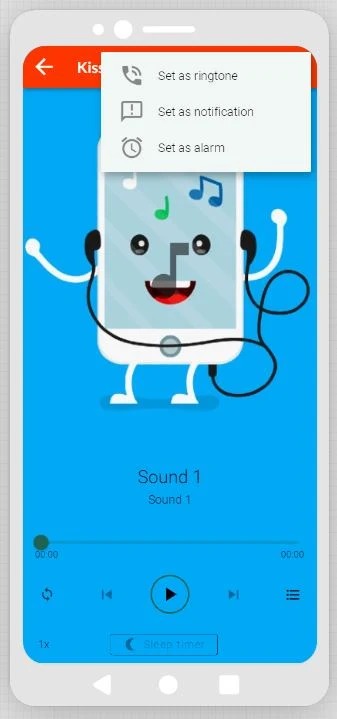 Create your own playlist of sounds by adding them to the app's collection. Set your favorite sounds instead of an alarm clock or ringtone. Download them to use on other platforms.

ASMR Mouth Sounds Relaxing
This app contains ASMR sounds that will help you relax and enjoy yourself. Among them, you will also find something similar to moans.
All sounds are pre-recorded by different girls. You can listen to any of them for free. Add the greatest sounds to your favorites and quickly go to them when you open the app.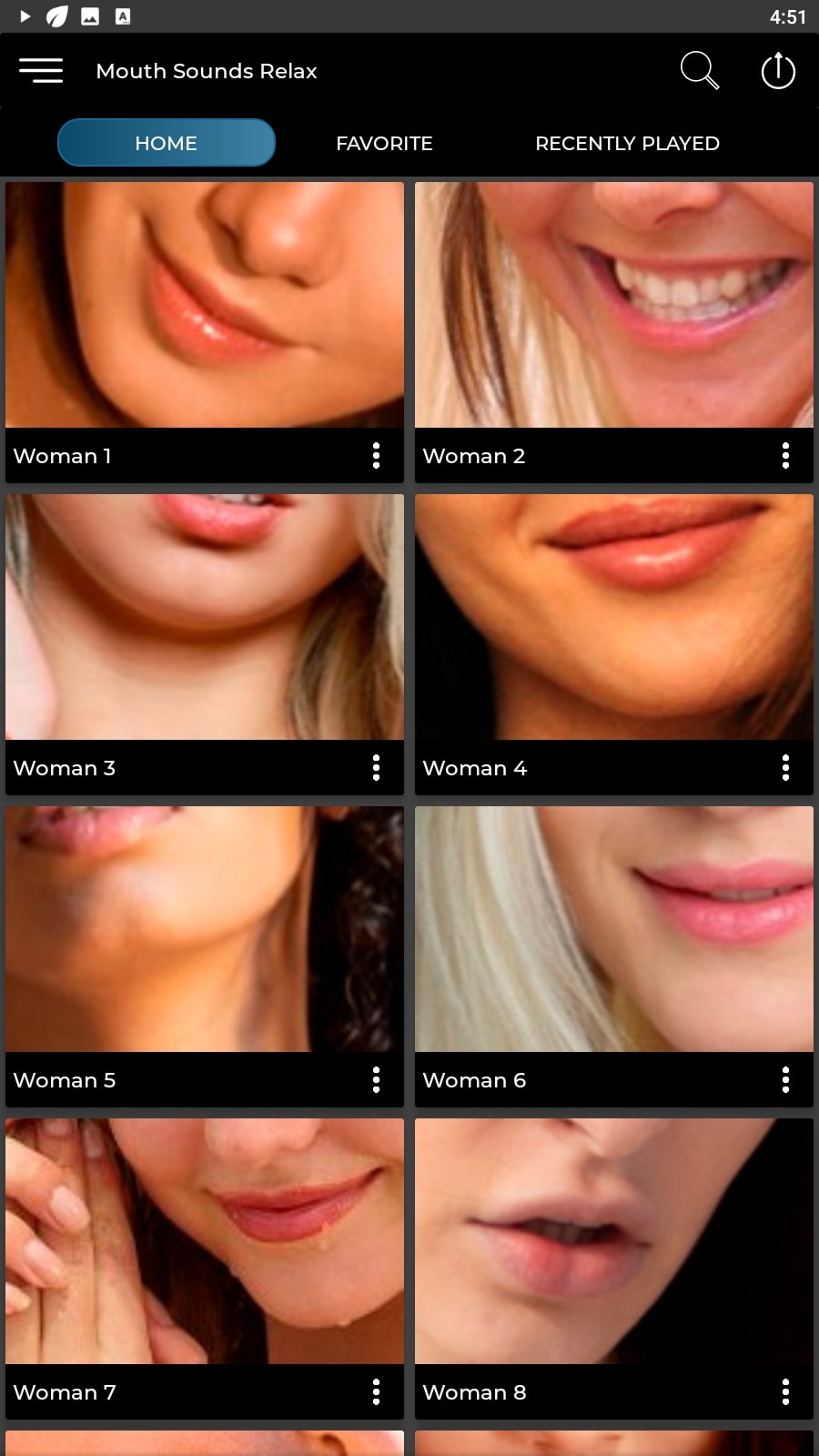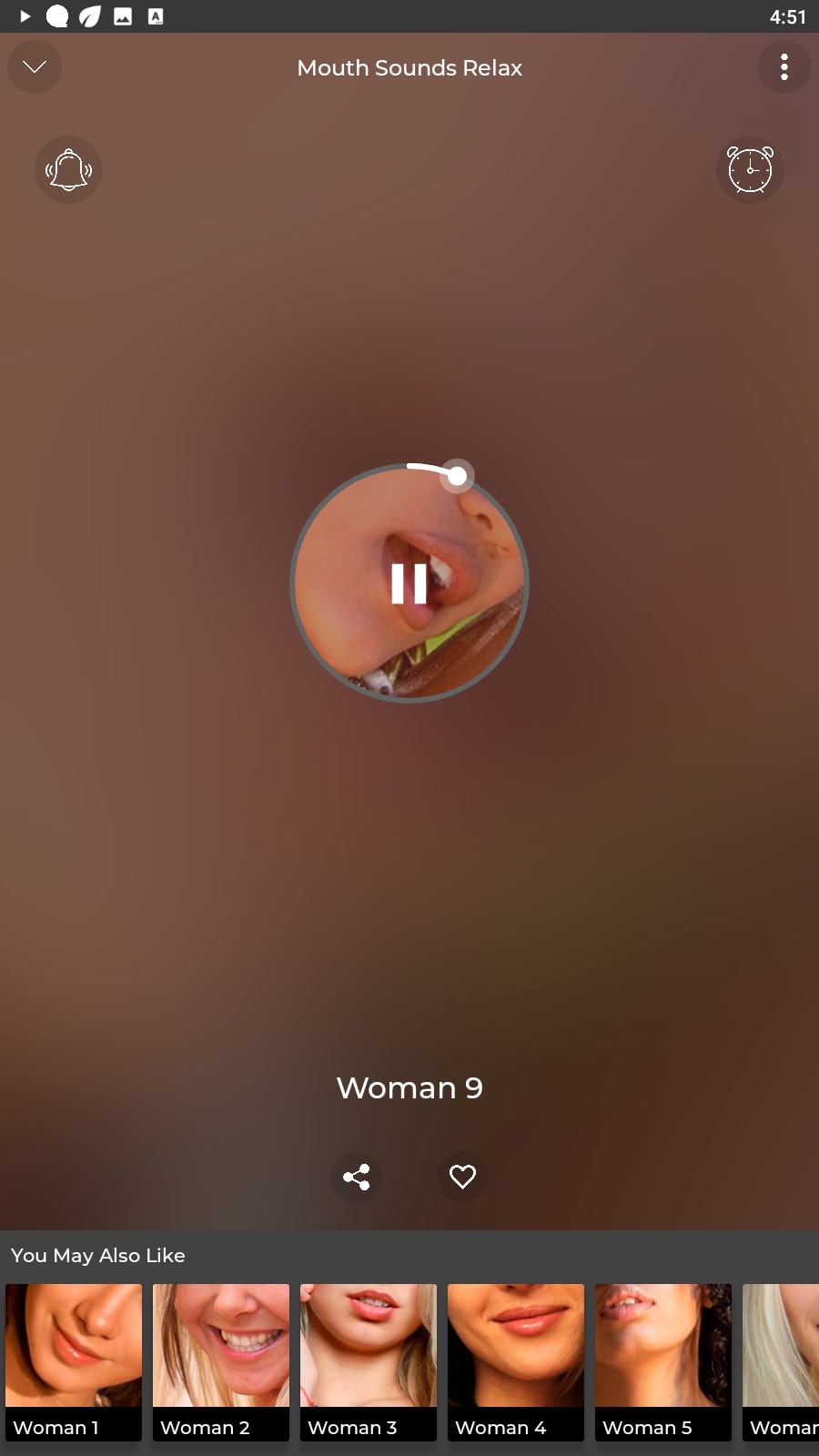 For the best effect, it is recommended to use headphones.

400 Sound Buttons
In this app, there are more than 400 sound buttons. Among them, you will find moaning sounds, and popular memes and even create your own sounds. To find the desired option, type its name in the search bar.
On the screenshots below you will see what moaning sounds we could find in this app. You can add them to your favorites, save to your device's memory, or send them in any convenient way.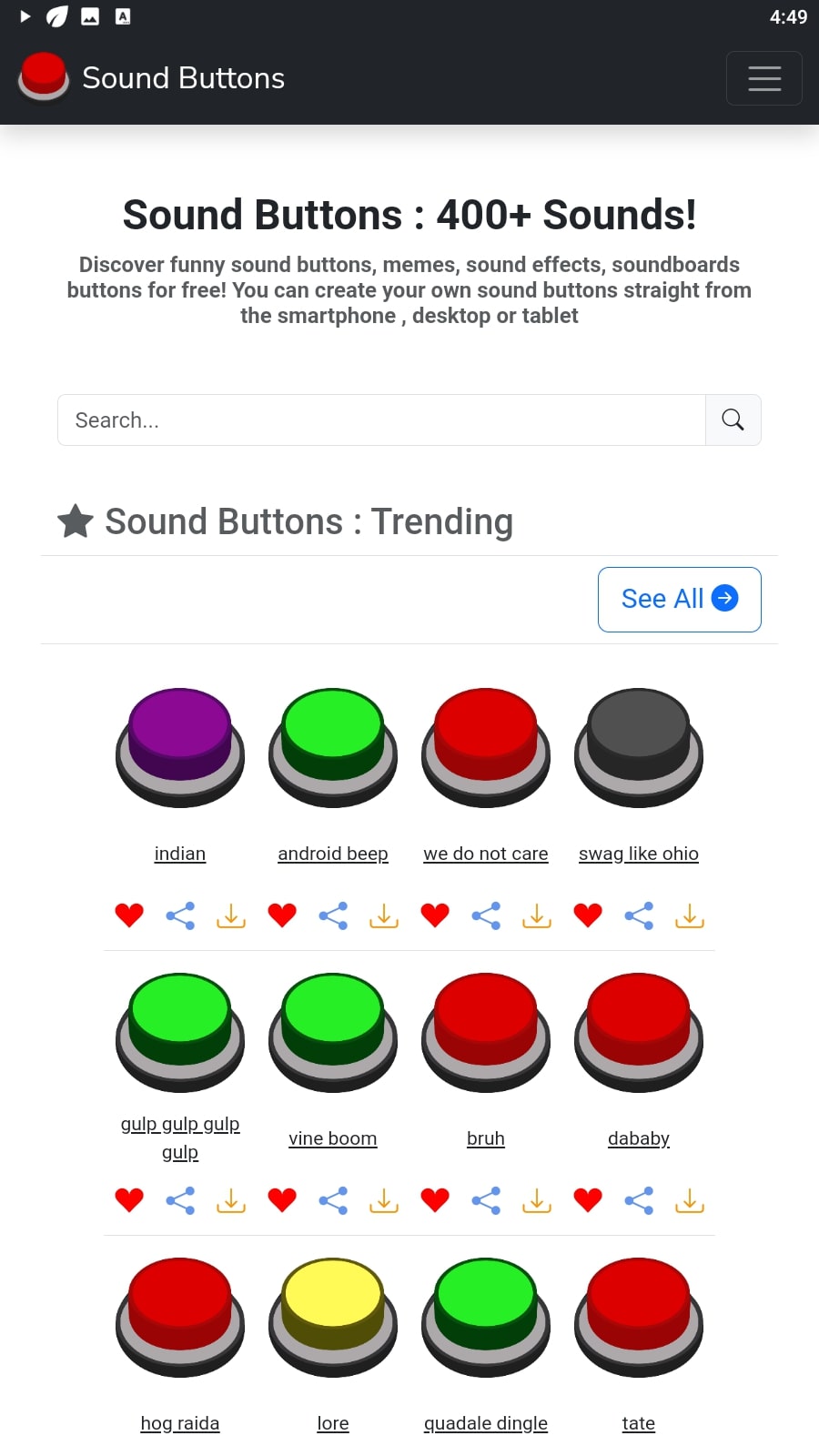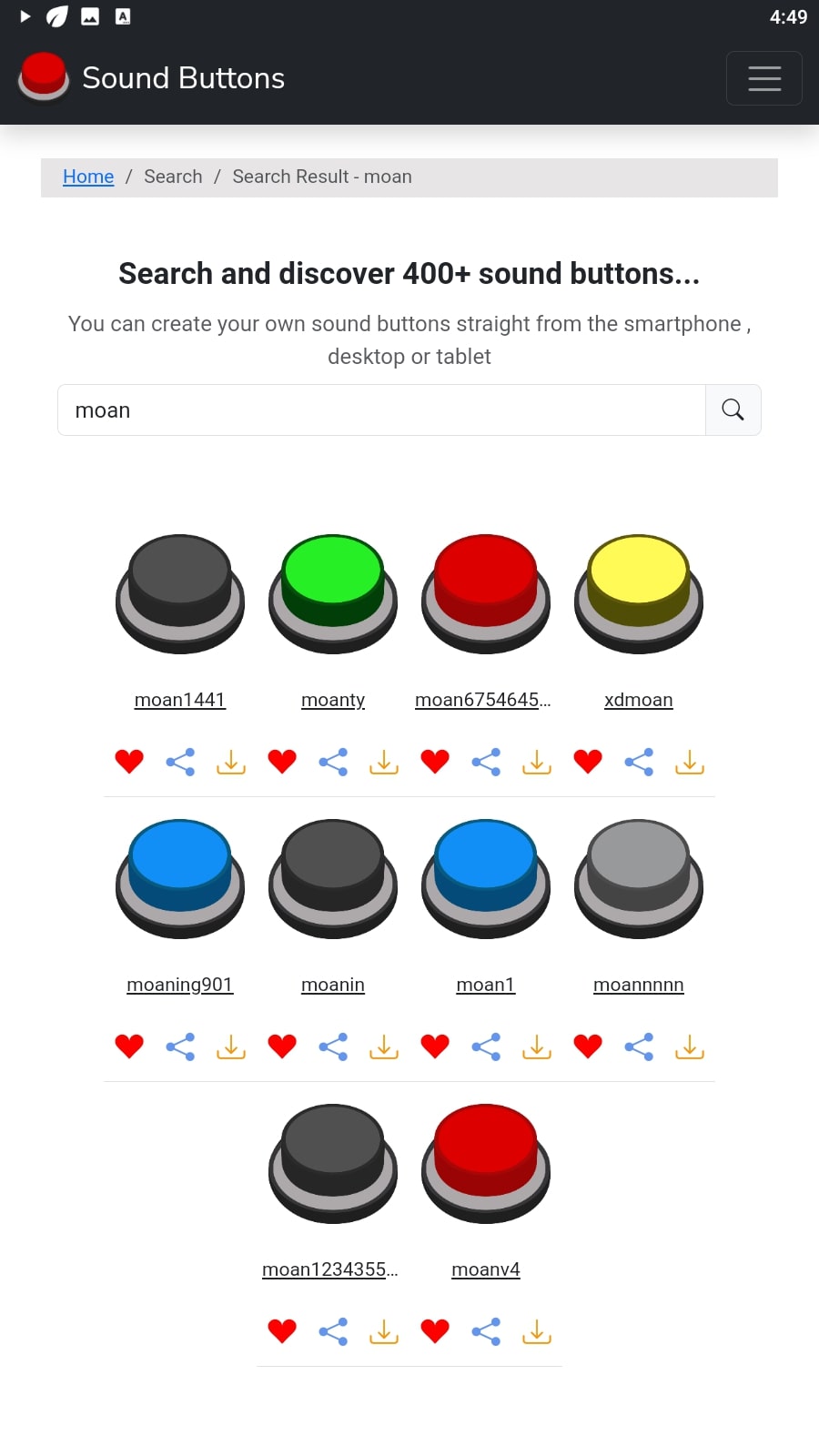 All these options are available for free and without restrictions.

Custom Soundboard by Johannes Maagk
Custom Soundboard is a mobile app that allows you to create and customize your own sound effects.
After installing the app, start adding new files, links, and recordings here by uploading them from your device's storage or adding a direct link to them from another source. YouTube links cannot be added to the app, as it does not support synchronization with this platform.
Edit sounds according to your preferences, change their volume, add effects, and customize the duration of audio playback. Create multiple files and back them up so you don't lose them in the future.
Add pictures, color icons, and labels to the sounds you create to quickly navigate within your library. Manage your sounds. Customize various hotkeys to quickly activate or deactivate sound effects. Set the duration of the sound and choose its intensity at the beginning.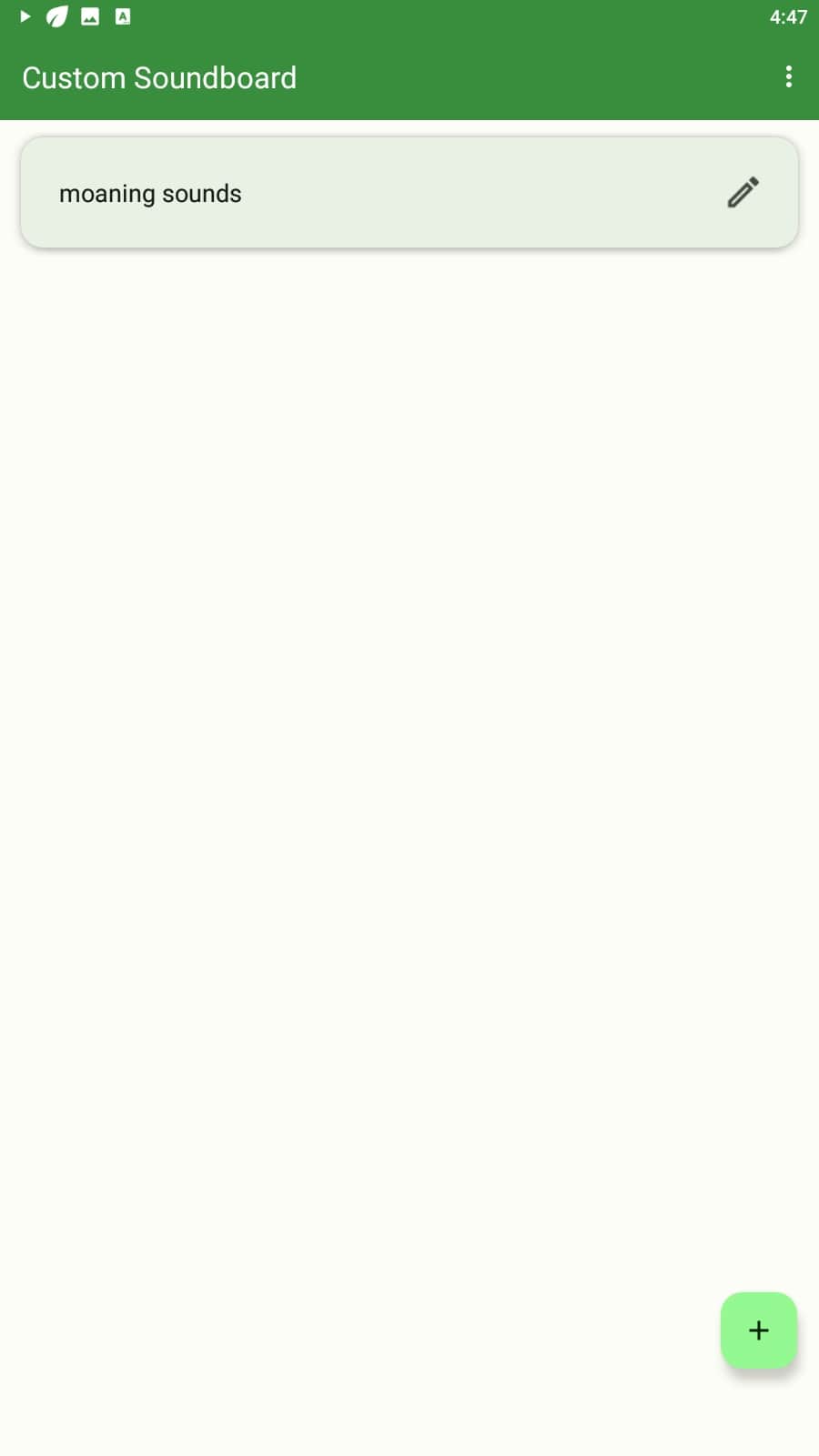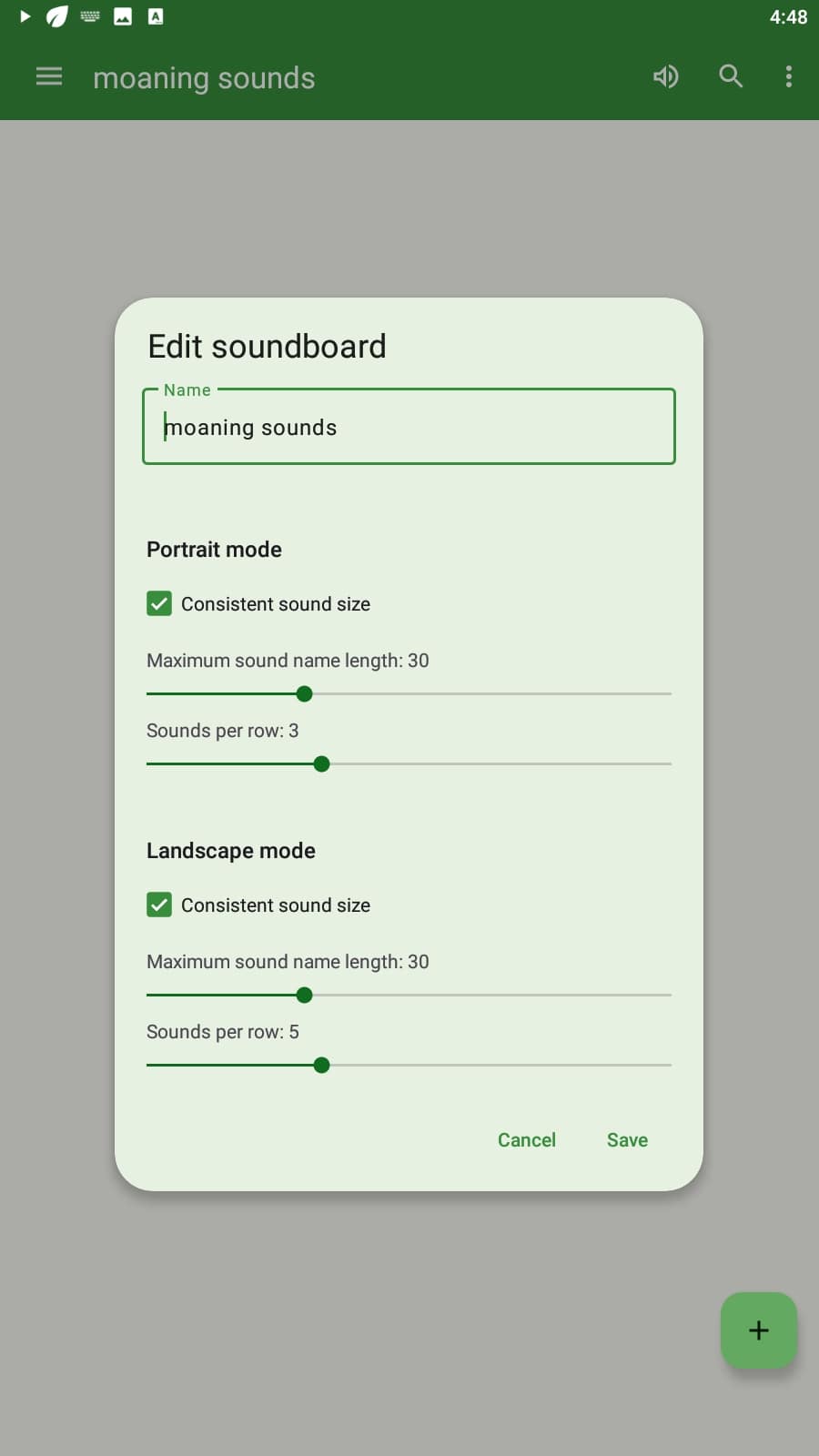 Save and import your audio files to any platform.

You may also like: 11 Free Scary Sound Effects Apps for Android & iOS
Custom Soundboard Creator by Hipxel
This service allows you to create your own sounds on Android devices. With this app, you will be able to create unique collections. Put the ready-made audio recordings to ring your phone or set an alarm clock.
Share the recordings with other users as well so that they can save or use them. The app has features to quickly download and edit audio files from your device or over the internet. Browse all available files on your device and select the ones you want to add to your collection.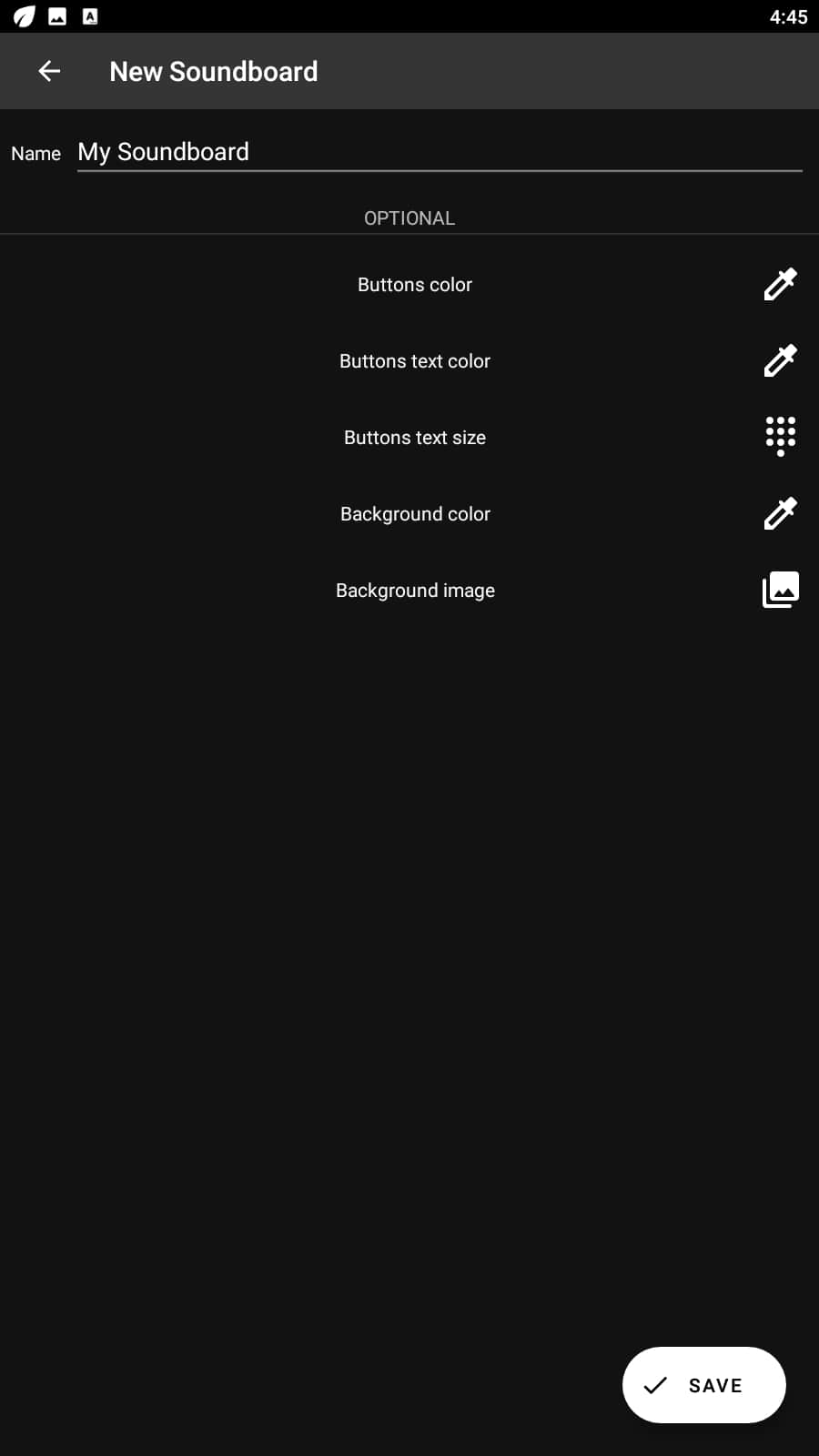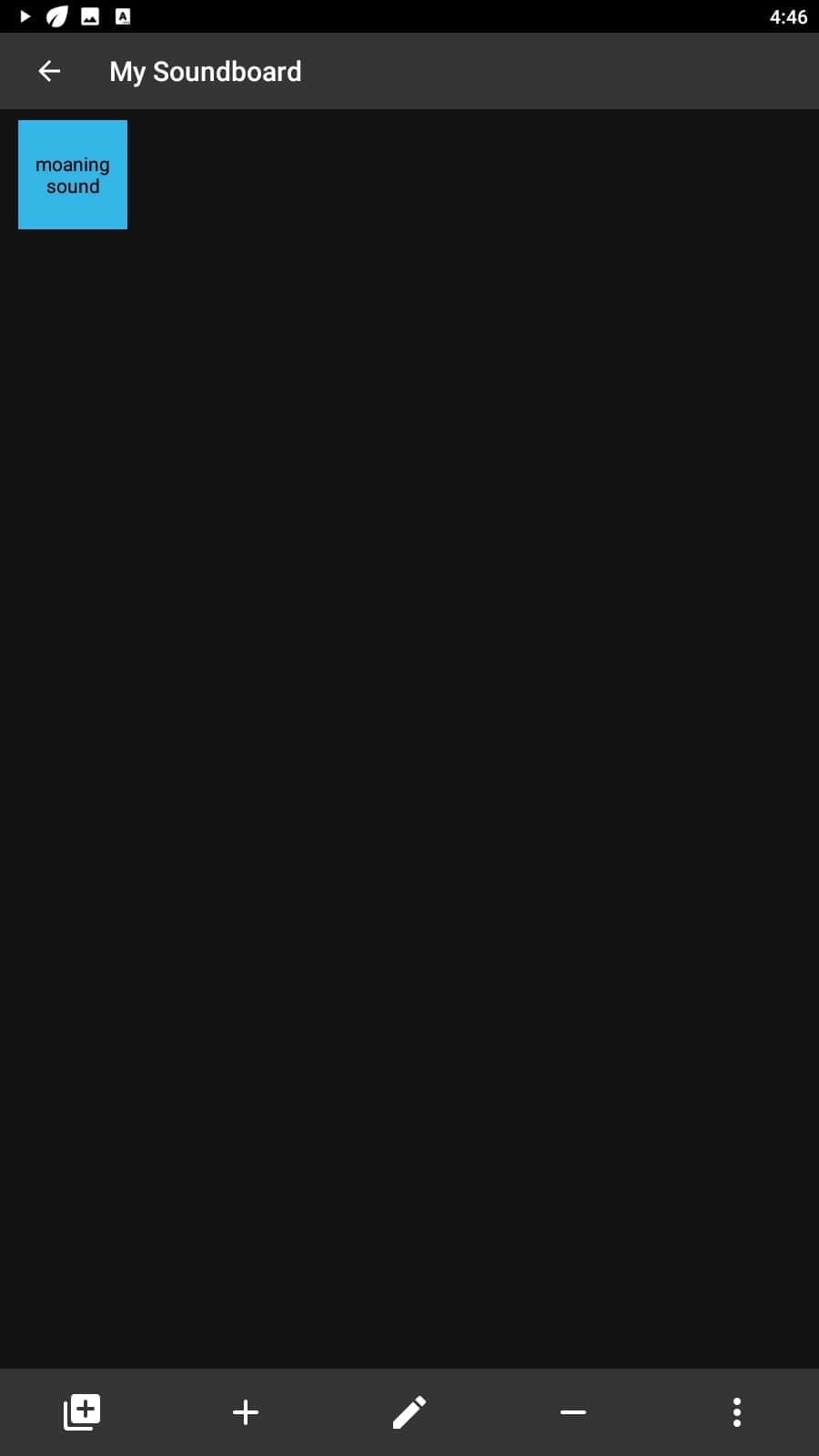 Upload an unlimited number of sounds, apply effects one by one, and save them for use inside or outside the app. Match each file with its own icon, color type, and even text font. This will help you navigate within the collection and find the right files faster.