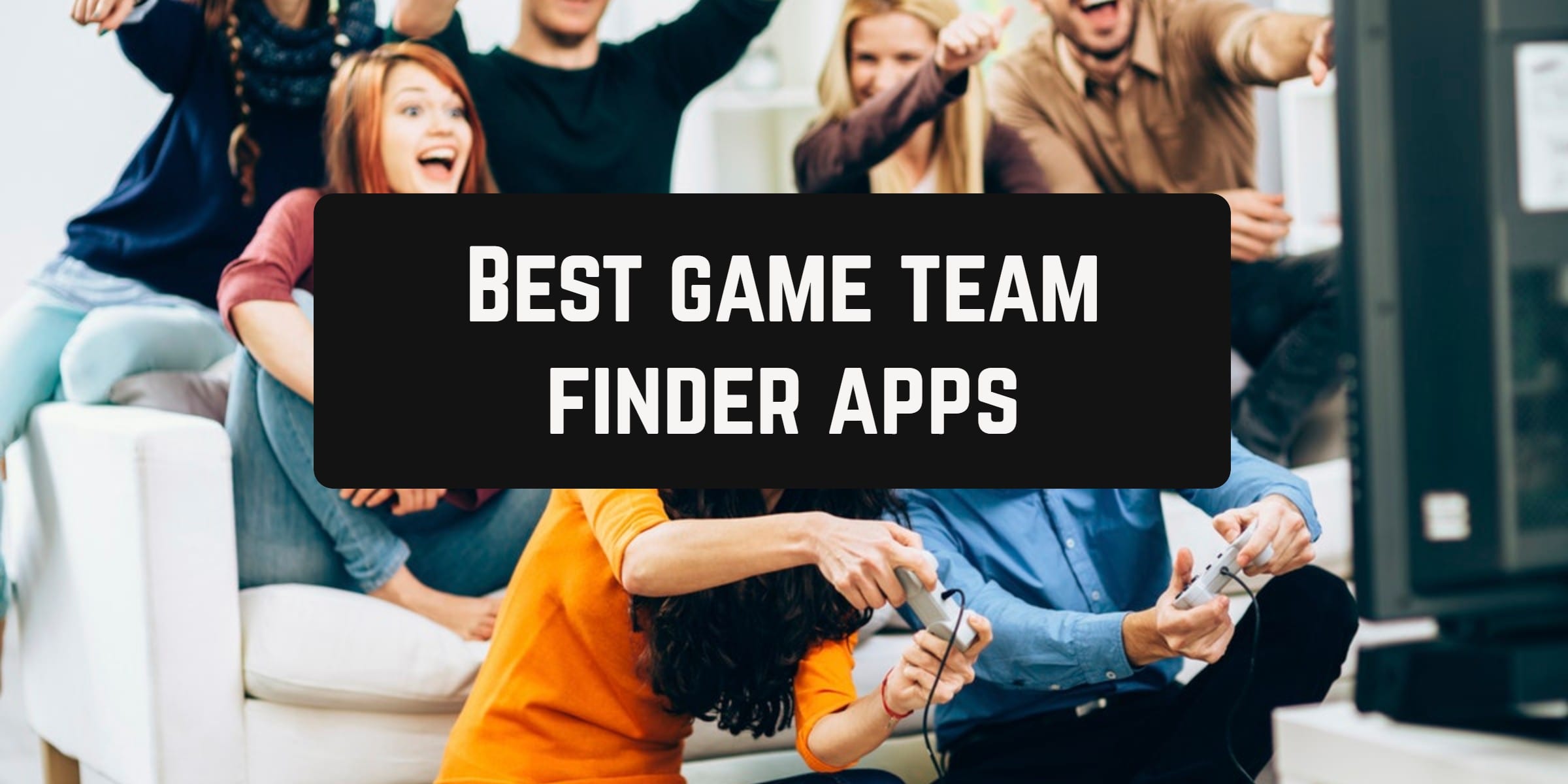 Team games are part and parcel of most of the parties and friends meetings. Playing with other people tends to result in great fun and the feeling of collectivism. What's more, you can improve your communicative skills as well as share your emotions and opinions.
The situation is the same when it takes to online games. There is a great variety of  options available to play for two and more people. However, what should we do if there are no other people nearby? The answer is clear – use a special app and find a partner!
The following game team finder applications can help you to find someone who is into joining your game. No matter what you use – Android or iOS – there are some great options for either!
GamerLink – LFG
First on our list is GamerLink – LFG, a truly top-ranked app for identifying the best game mates, no matter how far they are. You can freely get in touch with those who share your interests and spend time with great pleasure.
GameTink supports more than 200 games, including Dota 2, League of Legends, Fortnite Battle Royale and many others. What's more, the is an opportunity to plan a game session beforehand in a group chat.
You should fill in your profile carefully as it is open to all users and you may be invited to a game according to the information there.
According to the users' feedbacks, this app has a pleasant design but it takes a while to get used to. Also, there are some occasional bugs, which are fixed on a regular basis, so the application is handy and highly popular.
back to menu ↑
Team Finder
This app has been created for passionate footballers. Everyone into football can easily communicate with other users, get together, organize matches, discuss all the events they have already visited or are going to.
With Team Finder you can create your own team and beat all the opponents on the matches. All players are ranked so that you can see how skilled the player is. The navigation system will be definitely helpful as soon as you want to find football players and fans nearby.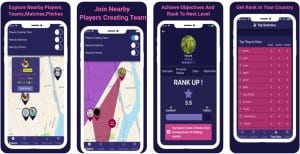 In order not to forget about the upcoming events you have been waiting for a long time, use reminders and you will never miss any!
back to menu ↑
PLINK — LFG
In case there is no one around you preferring to play the game you are into or you are alone at home, just use this state-of-the-art technological advance and spend time with pleasure.
You can search for the most appropriate teammates, squad up, discuss a victory strategy, and beat all the others hip and thigh. The smart team-matching algorithm will connect you to who you are looking for, providing a highly reliable game stats of your potential game mates.
There are many chances to keep in touch via the app by sending messages in the chat room, organizing voice calls. You can discuss the best game strategy as well as  find out more about each other.
The app is considered to be extremely easy-to-use and functional by almost all the users, yet it is not recommended to buy a Pro version as there may appear some bugs while restarting a phone.
You may also like: 11 Best Private Messages Apps for Android & iOS
back to menu ↑
Moot – LFG & Gaming Discussion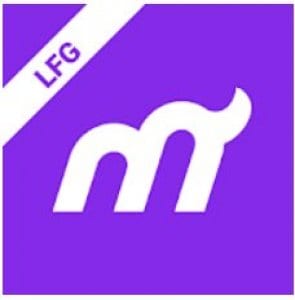 Moot is an absolutely essential platform for those who are fond of video games. Not only can you find teammates here but also come up with the latest news in the game industry. All the guides and mems are also available to help you achieve all you want and take advantage of being a part of a players' community.
The platform is being constantly updated so you will always be aware of the latest trends and changes in the games. You can express your opinion by upvoting or downvoting the content. Players' feedback is extremely important for the developers and the action is going to be taken in case you are dissatisfied with the functions.
The users highly appreciate this app for the opportunity to chat and find a perfect team here. Yet it can be difficult to look for people willing to play not so popular games.
back to menu ↑
POKO – Play With New Friends
This bright and eye-catching game unites game-lovers from different places. Not only can you enhance your skills here but also find good friends to chat and laugh together.
You can either collaborate with other players or play against each other. Anyway, you will have a great time and master your skills!
If your friends use other messengers and social networks, do not hesitate to text them there and invite to play a game. It will be much more exciting to play with your friends! If you don't know anyone willing to join you, you will be able to make friends in the app and know more people from different places.

back to menu ↑
GameFor
In case you are your wit's end looking for players or game stores in your area, this app will definitely help you.
The features allow users to come up with the latest news and affairs in the game industry. All the items are sorted out according to the types of games and distance. Do not hesitate to ask for more information in chats or look for companions to spend time together.
You can keep in touch with other players with ease by sending massages and organizing clubs. If you travel a lot, looking for game companions will no longer be a problem as soon as you use this app.
As the players point out, the app is convenient and easy-to-use, yet there are not always enough to play with in certain areas.
back to menu ↑
Discord – Chat for Gamers
Discord is a popular chat created especially for gamers and used by them from all over the world. The variety of functions are provided here, including secure chats, finding teammates, taking part in gaming communities.
There are several ways of getting in touch with your current or potential teammates, such as real-time text messages, as well as voice and video chats. You can also make your conversations either private or open to join so as to cover them from others or encourage more people to take part in them.
What's more, Discord can be used for both Desktop and mobile phones, so you can chat while playing your favorite games on either device.
The audience is generally happy to use this app for spending time while playing games or chatting with other players. If you are not afraid to burn all-nighter playing your favorite game – go the link and download it on your phone.

You may also like: 11 Best Character Creator Apps for Android & iOS
back to menu ↑
Plato – Games & Group Chats
This app is extremely appropriate for everyone enjoying games. With a collection of over 30 games, it includes something for all tastes. What's more, new games are constantly adding, so don't worry if you haven't found anything for you yet. Wait for a while and you will find what you want.
By the way, this app is completely anonymous – neither an e-mail address or phone number is required here  to confirm your identity. All the chats are also private.
You will get real-time notifications in chats from your friends. You will never miss anything interesting and important. There is also a special system to match people together, so you won't face any difficulties while looking for opponents.

back to menu ↑
Find a Player
Download this app if you want to be connected to like-minded people sharing your interest in games. It is possible to keep up with all the events and meetings in your area or organize them yourself.
You can meet in real life or chat online, – anyway, you will have a great time! By the way, you can go ahead and offer your idea of organizing an event. Don't de afraid of any difficulties, this process is totally automated here and you will definitely be pleased with the result.
People already using this app are generally happy with it, except for some difficulties in signing up here. Try it right now and give your opinion to other potential users.