Do you want to protect your mobile phone or tablet from malware? If your answer is "yes", we have to bring your attention to Antivirus AI developed by Protectstar Inc.
The application is quite popular in the market and has lots of rave reviews.

You may also like: 11 Best Decoy Apps for Android & iOS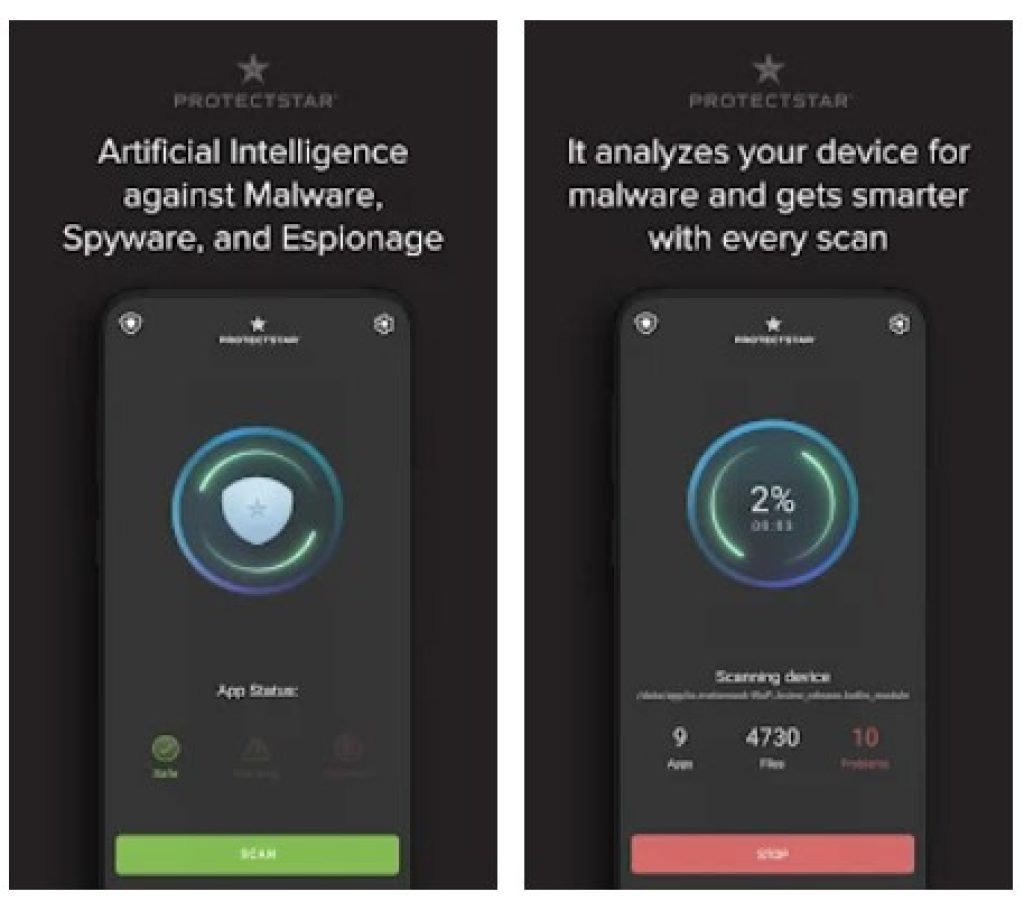 First of all, we have to mention that Antivirus AI is a reliable and safe application that does not store your personal data. Plus, you will not find any ads, which is certainly a great advantage.
Once you have launched the application, you can start analyzing your device in real-time and discover hidden spyware programs straight away. For this, just tap on the red button Scan.
After that, you will have to choose the desired scan type from the following list:
Smart Scan
Complete Scan
Deep AI Scan
Custom Scan
When everything is ready, you will receive profound data about the scanned apps and identified issues. You will also gain access to the apps' list where you can monitor all the detected issues – e.g. excess of ads, permissions, etc.

You may also like: 12 Best Call Blocker Apps For iPhone & Android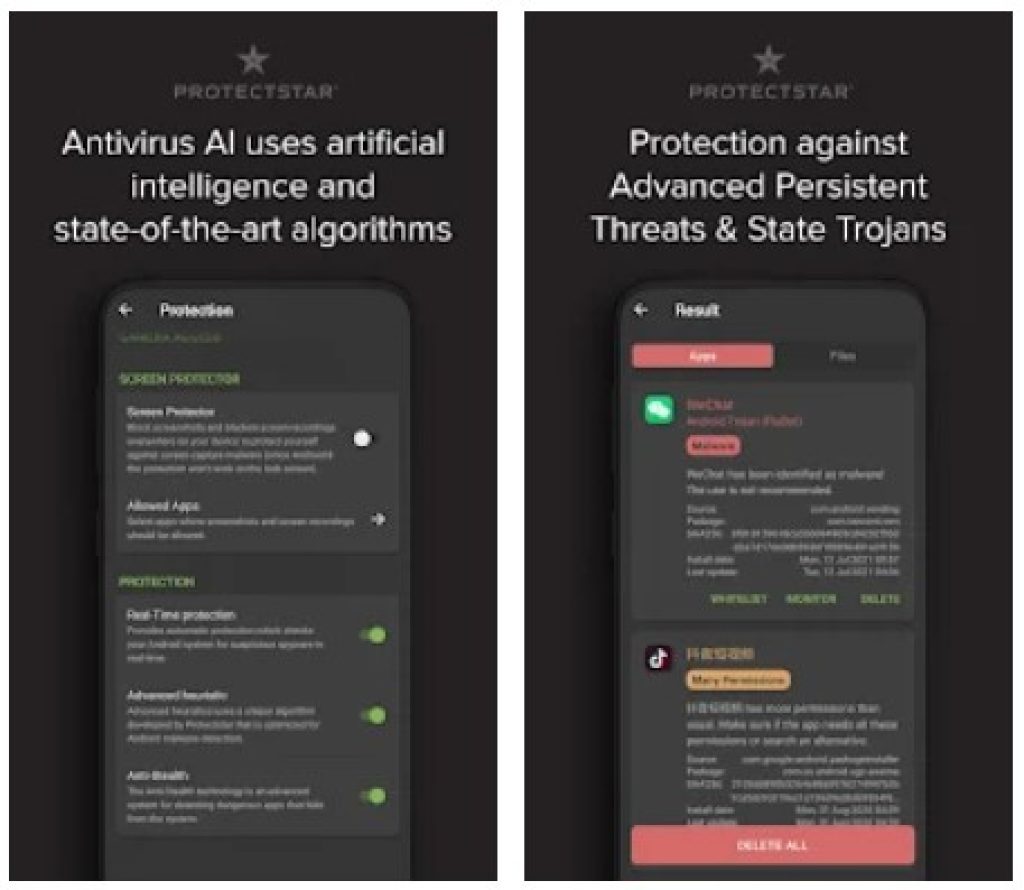 The application is developed to protect your device from various viruses, trojans, keyboard soy, or any other malicious software.
In comparison with similar applications, Antivirus AI even allows you to detect monitoring apps, SMS, GPS trackers, or other deactivated spies.
Due to this tool, you can also detect such fraudulent elements as HiddenAds, FakeApps, Sms-Thief, Exploits, etc. If you want, you can also set a password.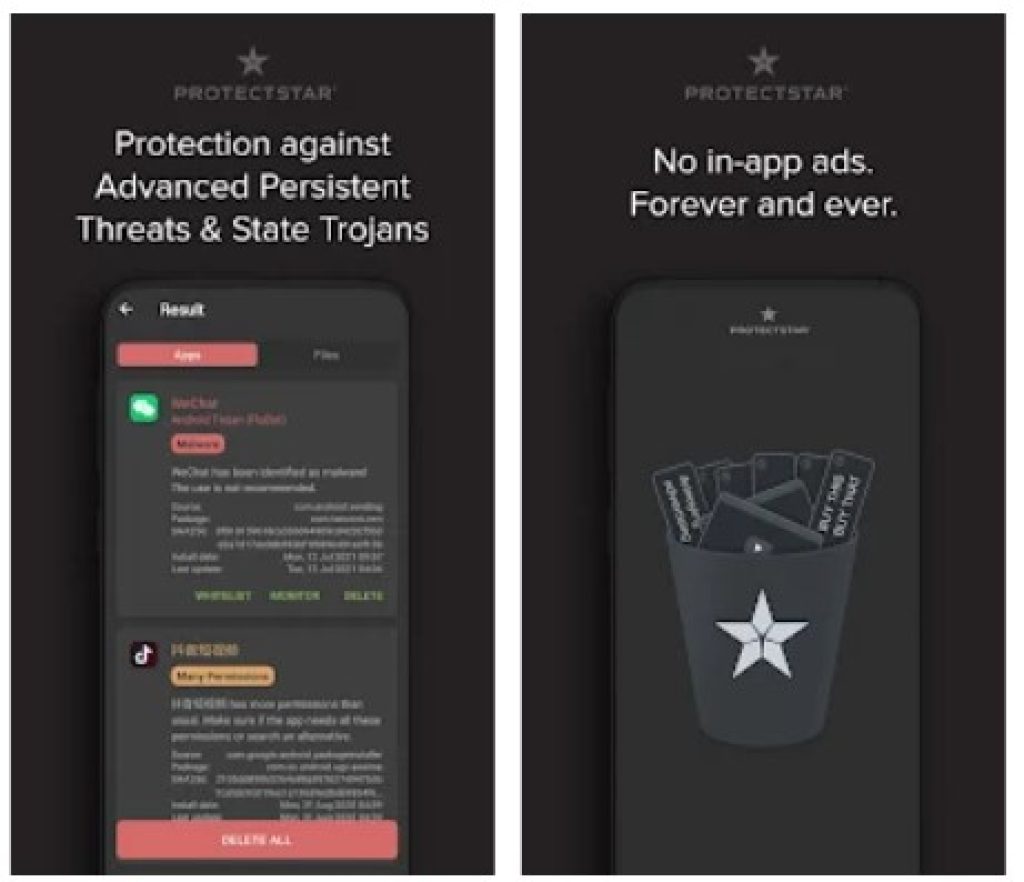 Furthermore, Antivirus AI also comes with an integrated vaccination tool that will instantly identify new or unknown malware.
Moving on, the application is developed in a modern minimalistic style, that's why you will not find any excessive features there. Plus, the interface is pretty user-friendly.

You may also like: 10 Best WiFi booster apps for Android