Today I would like to tell you about a cool game that is called Tile Matching. If you enjoy mahjong, picture matching, and challenging brain teasers, this game is definitely for you. The puzzles are not only massive but also intricately designed, providing a delightful challenge that evolves as your skills improve.
You may also like: 25 Best Cross-Platform Multiplayer App Games (Android & iOS)
What I love about this game is its simplicity at the beginning, gradually ramping up in difficulty as you hone your skills. It keeps you engaged and invested in each level, offering a satisfying progression that keeps you coming back for more. The game truly delivers new and refreshing experiences, requiring not just quick reflexes but also good logic and strategic thinking to conquer each level.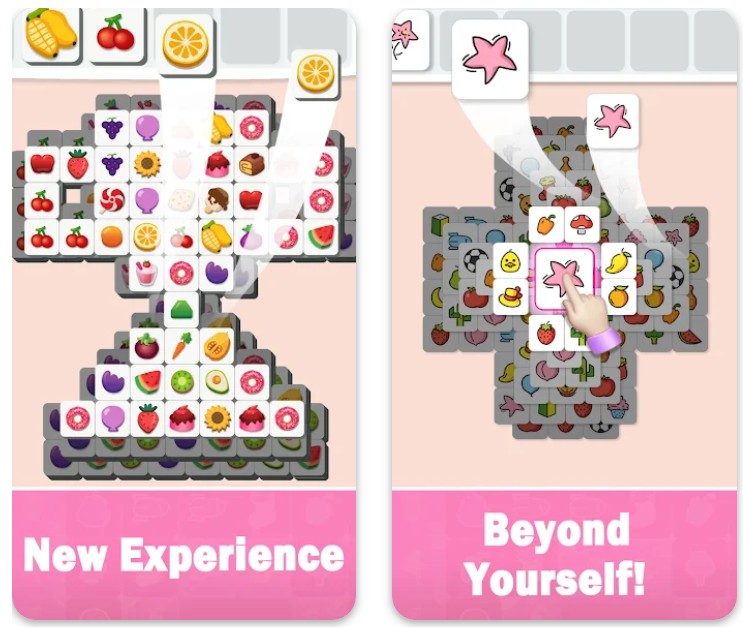 The gameplay mechanics are straightforward yet addictively fun. Tapping any square sends it flying onto the board, and the goal of matching three identical squares for removal adds a layer of strategy to the game. Clearing all the squares as quickly as possible adds a sense of urgency and accomplishment to each level. It's a perfect way to train my brain, sharpen my logical thinking, and boost my memory.
The features of the Tiled Matching Game are impressive. With over 1000 captivating levels constantly being updated, the game offers a substantial and ever-expanding challenge. The fact that it's 100% free to play, with in-game power-ups available, is a major plus. I appreciate the flexibility to play anytime and anywhere without the need for Wi-Fi, and the one-finger gameplay makes it convenient for on-the-go entertainment.
Check also: 11 Free Multiplayer Puzzle Games for Android & iOS
The variety of elegant patterns, from fruits and cakes to plants and animals, adds a delightful touch to the gaming experience. It's a visual treat, and the diversity keeps the game interesting and visually appealing. The incorporation of different elements like ghosts, avocados, butterflies, cakes, and cats adds a playful and charming vibe to the game.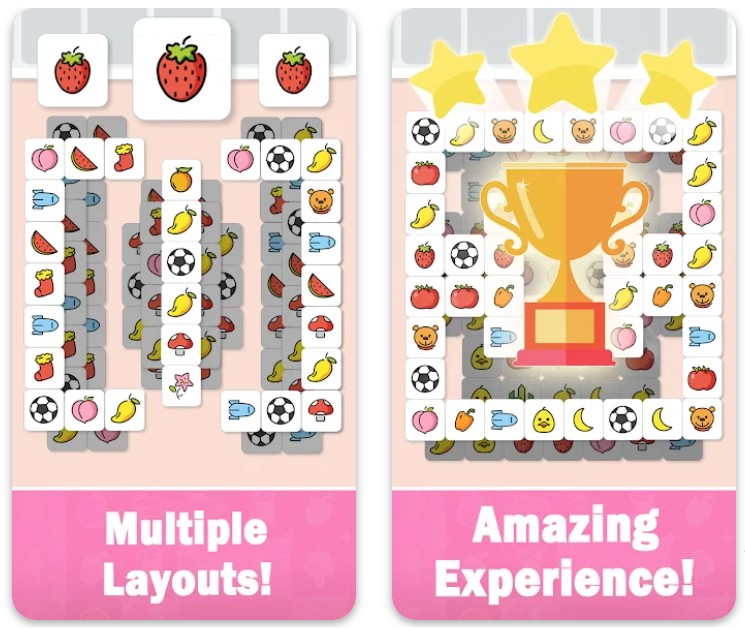 "Tile Master" is a captivating mobile game available on the Google Play Store, offering an engaging and visually appealing tile-matching experience. The game's concept revolves around arranging and connecting tiles with intricate patterns and designs. Players are presented with an array of tiles and must skillfully match identical ones to clear the board.
The game's interface is user-friendly, allowing players of all skill levels to enjoy its puzzles. With a diverse range of levels, each presenting a new challenge, "Tile Master" keeps players entertained and encourages strategic thinking. The aesthetically pleasing design, coupled with soothing background music, creates a relaxing atmosphere for players to immerse themselves in.
One of the standout features is the variety of tile sets, providing players with a rich and diverse visual experience. From classic patterns to more intricate designs, the game keeps the tile-matching gameplay fresh and exciting.
As players progress, the puzzles become progressively more complex, offering a satisfying level of difficulty. The inclusion of a scoring system adds a competitive edge, motivating players to achieve higher scores and share their accomplishments with friends.
"Tile Master" is a delightful and challenging tile-matching game that combines engaging gameplay with visually pleasing aesthetics. Whether you're a casual player or a seasoned puzzle enthusiast, the diverse levels and captivating design make this game a compelling choice for those seeking an enjoyable and mentally stimulating mobile gaming experience.
You may also check: 17 Best Local WiFi Multiplayer Games for Android & iOS
I'm telling you that Tiled Matching Game is a gem among puzzle games. It not only provides a challenging and entertaining experience but also serves as a great way to train my brain and fingers. Whether I'm looking to pass the time or actively engage my mind, this game has become my go-to choice.