There are not enough words to emphasize how crazy our world is about body image. It is praised, it is criticized, it is desired, it is hated, but it's always been important. Good body shape has always been an attractive feature, meaning about the person's health.
Though lately this trend was attempted to be changed, millions are still striving for athletic body shape. Well, it's a natural instinct. And unfortunately, this feature is accessible not to all the people. But thanks to our favorite app developers, they figured out a way to lift our mood.
You can't slim yourself in real-life effortlessly in seconds, but you can do that on the picture. And actually, who cares, if they've never seen you in reality? We are going virtual nowadays. So go to use these apps and finally get the desired shape of your body.
Perfect Me
It is a known fact that the camera makes people look thicker than they actually are in real life. That's why probably many of us don't like taking pictures.
And yes, some people possess the techniques of posing quite well, but it is just impossible to get all tensed for a picture every single time. And, of course, it may happen that you really like your face of the photo, but the body posture is to be wished for the better… It can be fixed though.
This app gives you a chance to slim any body parts you are not satisfied with: face, legs, arms – everything. Or maybe you would like to edit the tattoo on your body a little bit.
Make your whole body look proportional and symmetrical by applying the technologies of this app. You can make your waist look thinner and define your abs for them to look more prominent, and, can you imagine, make your legs longer.
Retouching yourself can be a fun way to spend time and this app sure has a lot of tools to help you with that. Practice your skills of body editing and you will become better and better with time.
The more you practice, the more natural your editing will look. Although, the retouch looks already quite decent even if you use the app for the 1st time. With its intuitive control and scanning system, it identifies the parts of your body and changes its size.
Another function here is that you can soften your face and remove acne from your skin. With the facelift function, you can make your face look slimmer and younger. Whiten teeth, nudge your smile, plump up lips, grow a taller nose bridge – basically, you can change your look completely to the extent you like.
You don't have to use additional progs to add filters to your photos if you don't want to – there are some filters built in the app. Also, with stickers, you can add flush, hat, crown, and glasses to dress up your face.
In case you don't like the background of a photo you can replace it. The same works if there are some unwanted objects in it – you can blur them. In general, it is a full photo editor with an accent on body editing tools.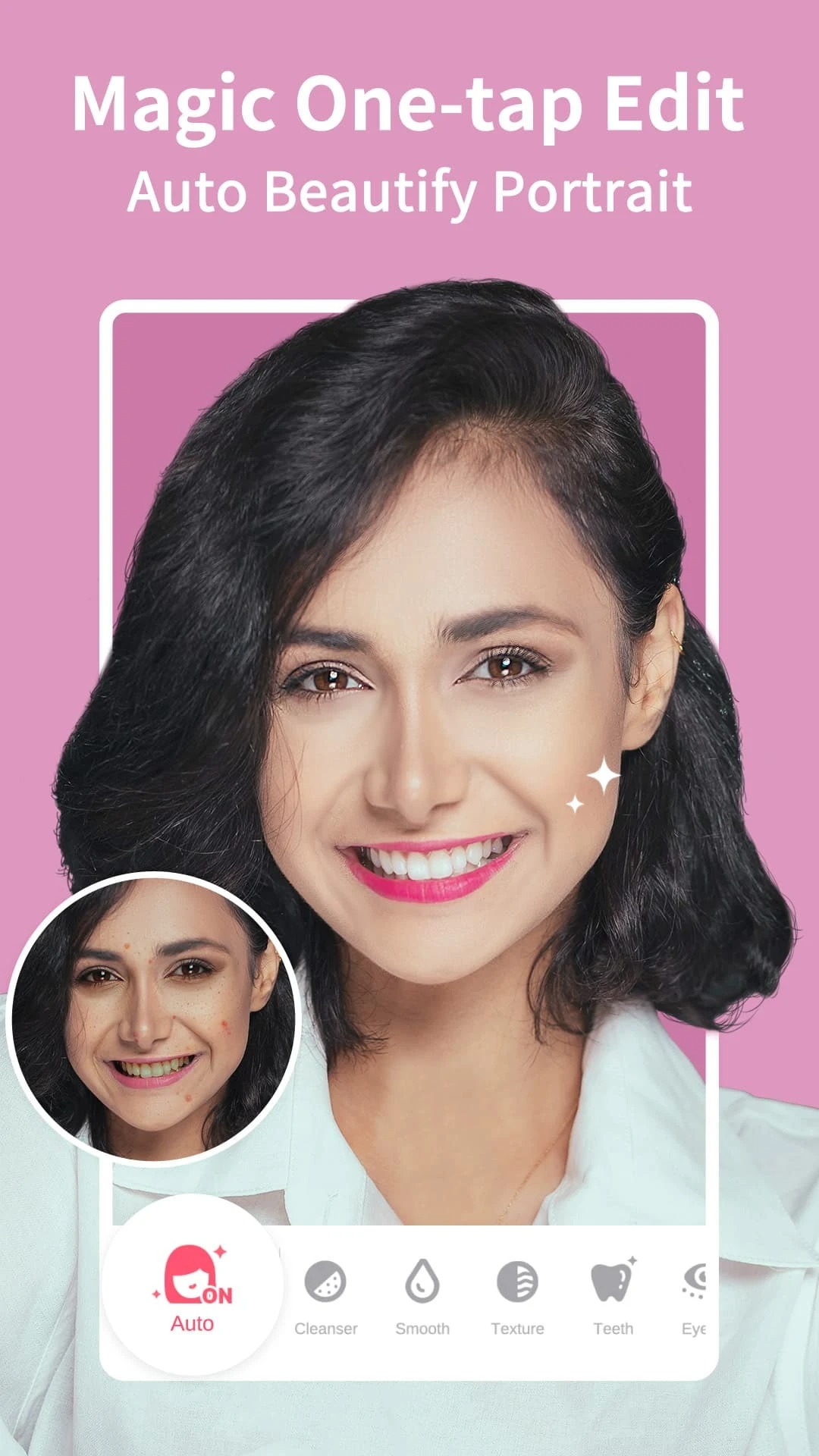 You may also like: 6 Best photo contests apps for Android & iOS
RetouchMe
How many perfect pictures of celebrities and bloggers showing off their perfect bodies have you seen on Instagram? Probably, tons and tons of them, without any particular idea why does such a creature like you even exist on Earth if such perfect people like those co-exist in the same era with you. Luckily, it is clear now that nobody is that perfect as they impose themselves on pictures. Simply, it's the matter of a good editing app.
And here is another one. This app will literally make a portfolio out of your photos. More than 15 million users can prove this. You probably think now, that in order to make your body look realistically skinny you will have to understand all these complicated aspects of the photoshop. The app will reassure you.
What you do is upload a photo of yourself. Then you have to just choose what you want to alter. In the bars below the photo, you will see different categories: body, face, photo, accessories. Tap on the "body" section if you want to make it look slimmer. You can add slight changes as well as significant changes and look totally different.
Considering the face you can remove wrinkles, slim your cheeks, slim your nose, plump your lips, and many more. All the defects of your appearance can be concealed with this app. You can also add beautiful hair, suntan, remove tattoos, make your boobs bigger, your eyes bigger, waist smaller – basically, any manipulations are possible.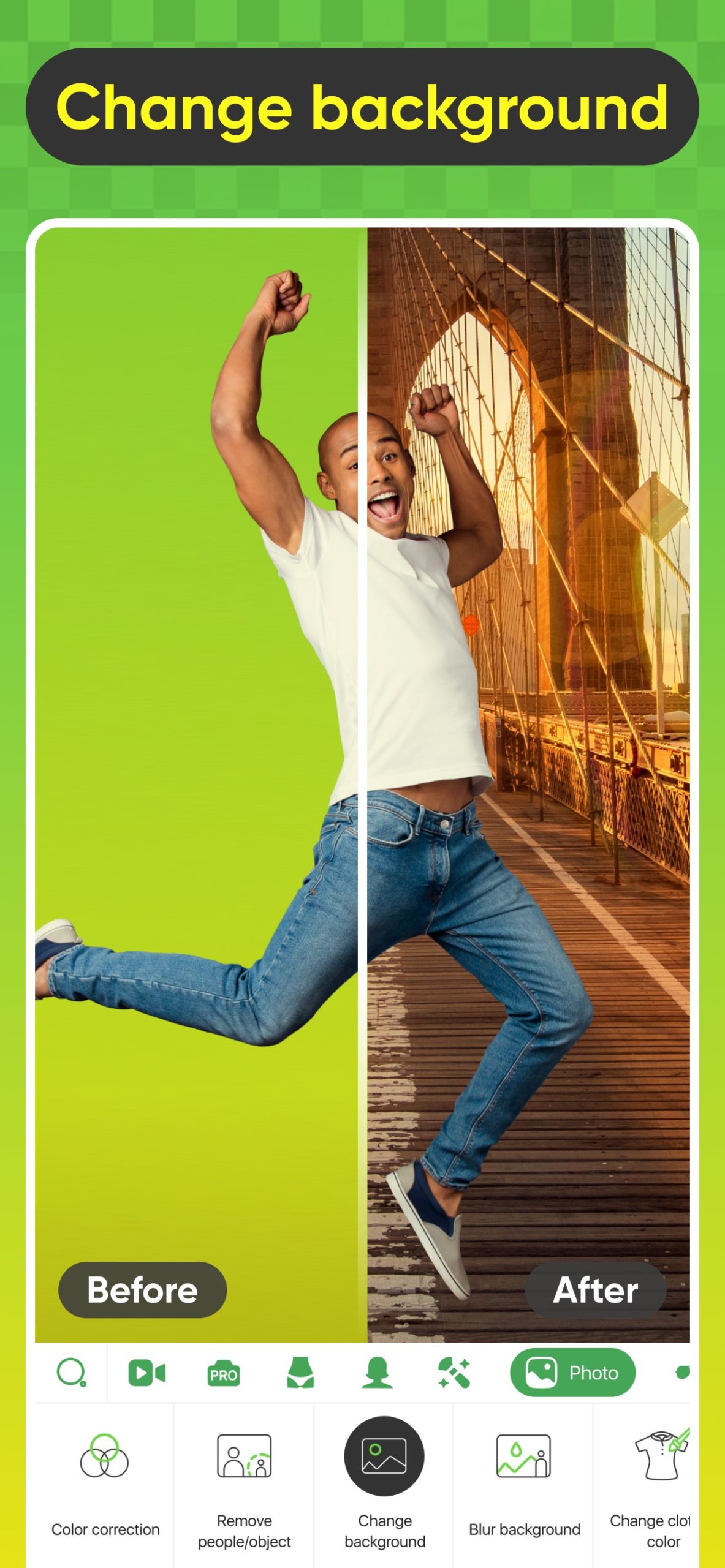 BodyTune
Want to have a body like Kylie Jenner or Kim Kardashian? Or maybe you want to look super skinny like Kate Moss? Do you want to have a new type of figure every day? Some people might say it is an unrealistic dream, but we both know – with apps that we can get, there is nothing unrealistic for us.
BodyTune will make you look as you want on the photo. The app will automatically identify the parts of your body so you can choose what actions you want to take on it. You can choose the shape of your belly and waistline, for example. The app will demonstrate to you several variations and you just choose one which fits better into the picture.
Depending on your choice, you can slim or widen your hips. Or you can make you look taller by making your legs longer. Depending on the style of the picture, you can add tattoos on your body, there are really interesting options.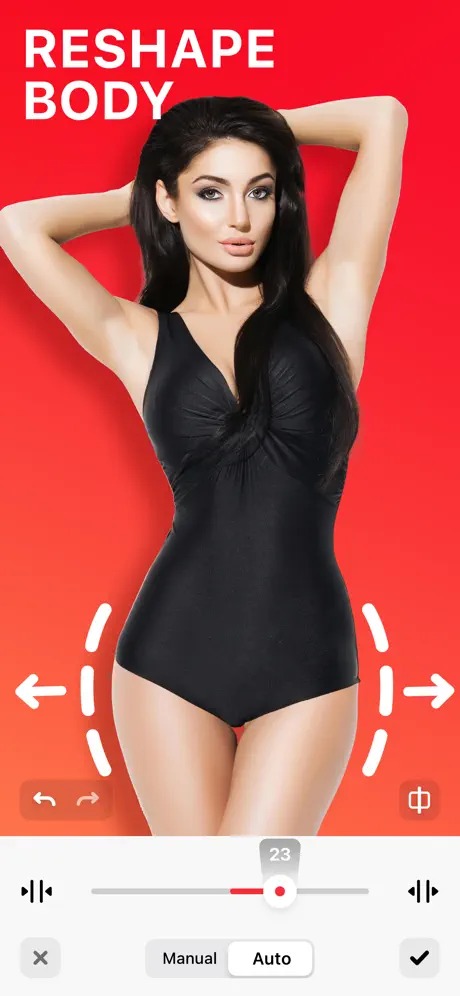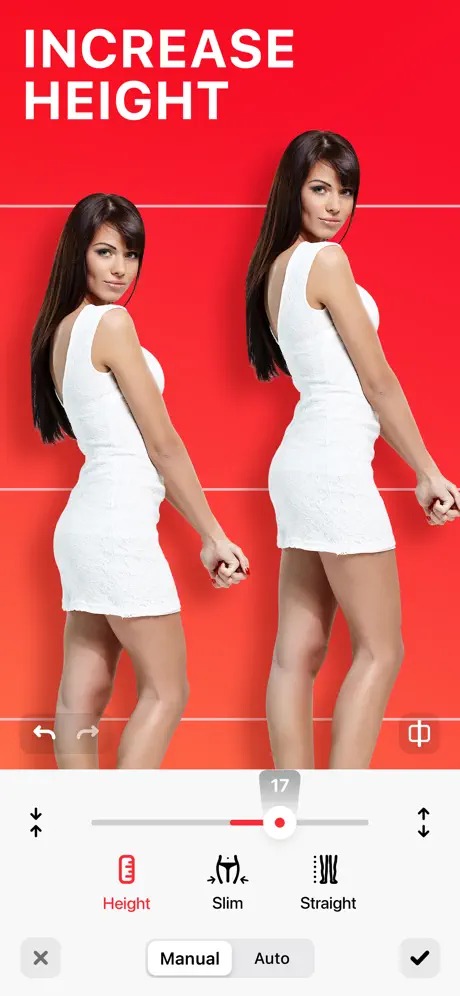 FitPix
FitPix is a simple and easy-to-use app for correction of your figure in pictures. Thanks to the program's tools and options, you'll be able to get rid of a couple of three extra pounds, hanging skin, and other flaws in your figure in a matter of minutes.
The app even has a red-eye correction feature and removal of skin imperfections in portraits. Here you can not only get rid of flaws but also emphasize the advantages. For example, the app allows you to highlight the oblique muscles of the abdomen, highlight the abs and emphasize the waist.
Modern tools and technologies of the editor allow you to perform corrections as accurately and imperceptibly as possible. Here you can also adjust other parameters to customize your photo.
The app offers skin retouching, improving details in the background, removing opposite elements and other features. It is ideal for editing both female and male photos. It provides a huge range of features and tools to hide imperfections and emphasize the advantages of the body of any gender.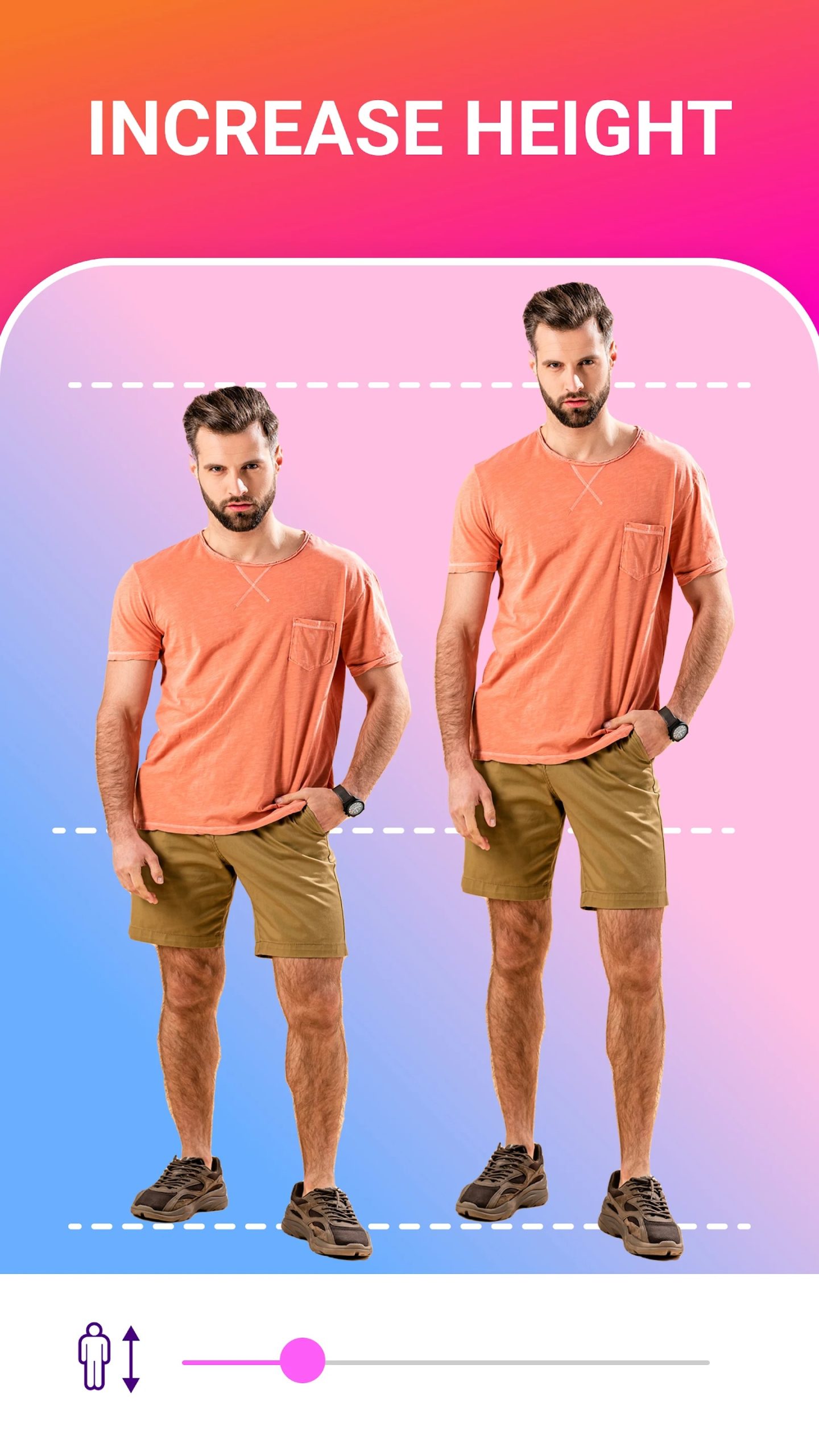 Spring
Many girls are constantly promising to lose weight for the summer season. Actually, not only girls. However, those who really work hard on their body and achieve that goal are pretty rare. In most cases people make excuses procrastinate, then they say it is too late and eventually they stay the same.
This app is a little bit different from the previous ones in the sense that it targets a little different type of audience. It is probably will be appreciated by both boys and girls, a more grown audience, and half-professional photographers. The key feature is that it makes you look skinny in a natural way without any hard manipulations.
It is an advantage form one side because thus it is impossible to identify your photo has been edited. On the other hand, it is not so detailed. But if you have a group picture and you want to slim just yourself you can do that.
Head resizing is also possible. Who knows, maybe you aren't satisfied with the way how your neck looks and you want to slim it.
Manually choose the area of your face for natural resizing instead of inaccurate auto face recognition. You can also make yourself taller and your head look smaller so you look more proportionally in general.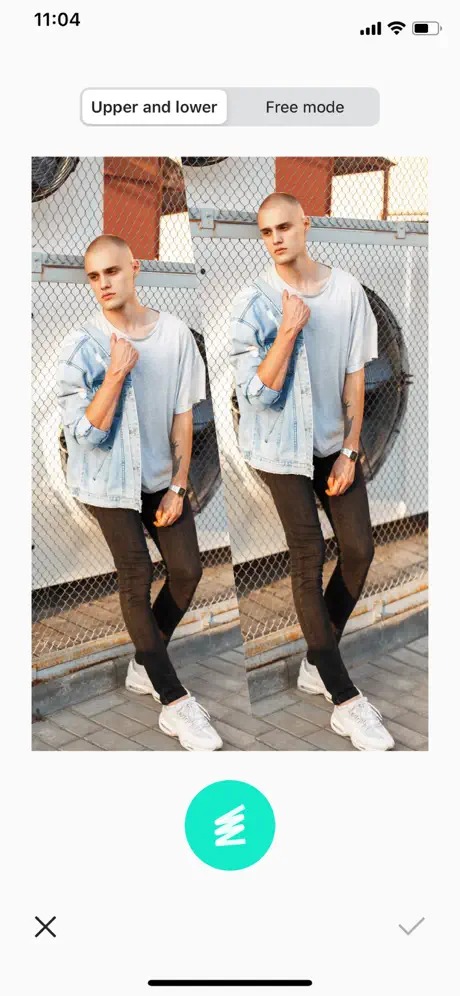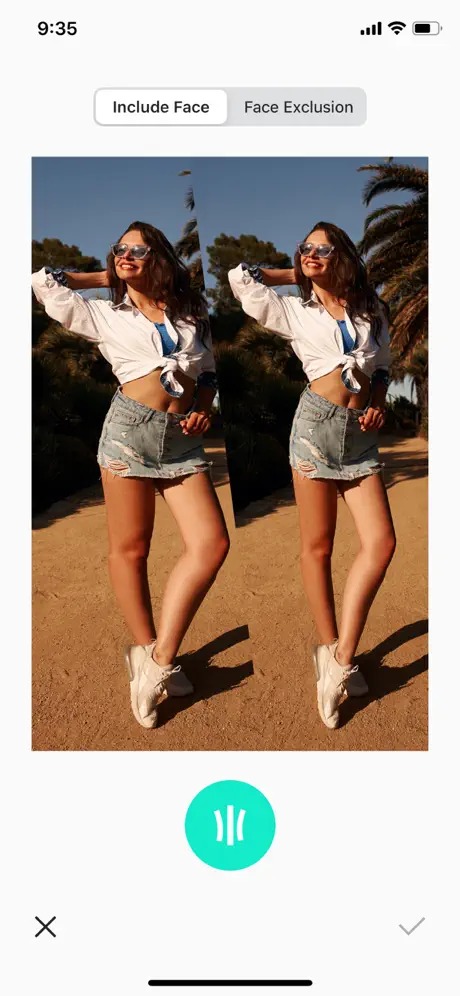 Make me thin fat body editor
Photoshop and picture editing are severely criticized today however, photo editing can be a fun art that brings you a possibility to see how could you look if you were slimmer/thicker/shorter/taller, and so on.
Almost everyone is editing their picture nowadays since society puts high expectations on how we should look. So what to be surprised about when people find out new ways to hack the system?
Many girls are not satisfied with the size of their buttocks and they would like to change their share without losing the curves. This app makes it possible. To make your whole body look proportional, you can also make your bust bigger or smaller, change the size of your waistline and the shape of the head.
It's really great that now you don't have to spend tons of money on makeup and skincare products and get depressed because of every new pimple on your face. This editor can make your skin look flawless, even if you have cellulite. If you are not confident in your editing skills you can first practice with a photo of a celebrity which is already uploaded in the app.
Nowadays the trend is honesty – in the sense that it is remarkably popular now to compare your photos before and after editing. This app has a function of comparison before/after. But the app has one disadvantage – to actually download the photo you get, you need to buy a premium version.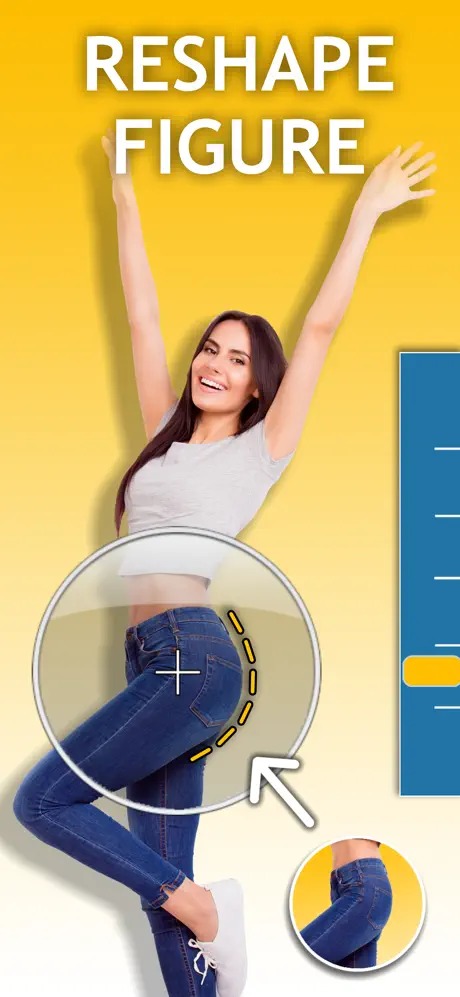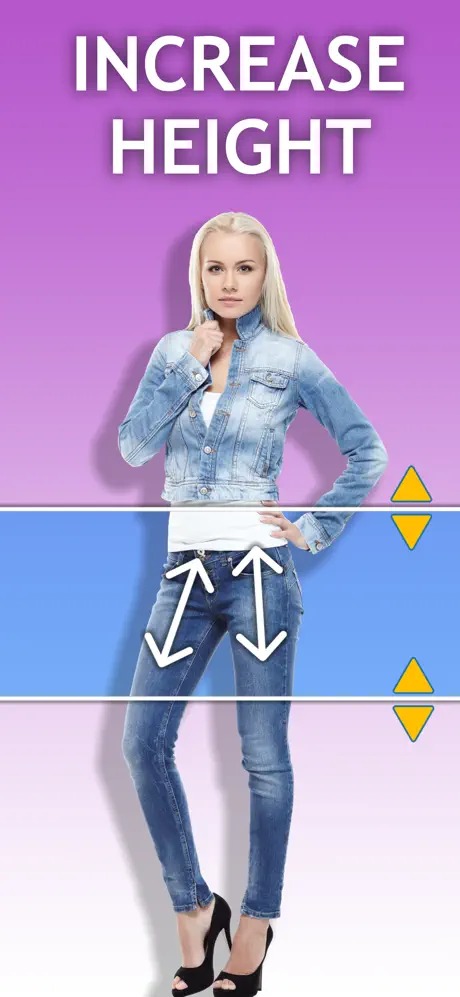 Body Editor
How often do you edit your pictures? If you don't do that frequently you don't really notice the difference between a photoshopped photo and the original one. And many people are actually getting depressed because of that – they think it's something wrong with them and they are fated to look ugly in pictures.
In fact, everyone has not such great photos. The difference is just how we edit them. And those who have no clue about it have to stay in the shade. Well, her is your discovery. Use this app and realize you can look like a start in just a few taps.
Every person what to have parts of their body slimmer. A wide range of correction tools will let you correct the curves of your body. See, nowadays you don't even need plastic surgery to look the way you want. Men will definitely find a function of abs adding useful. It also allows changing the form of the beard and mustache. Or slim your body up to hilarious effect and share this picture with your friends. Have fun together!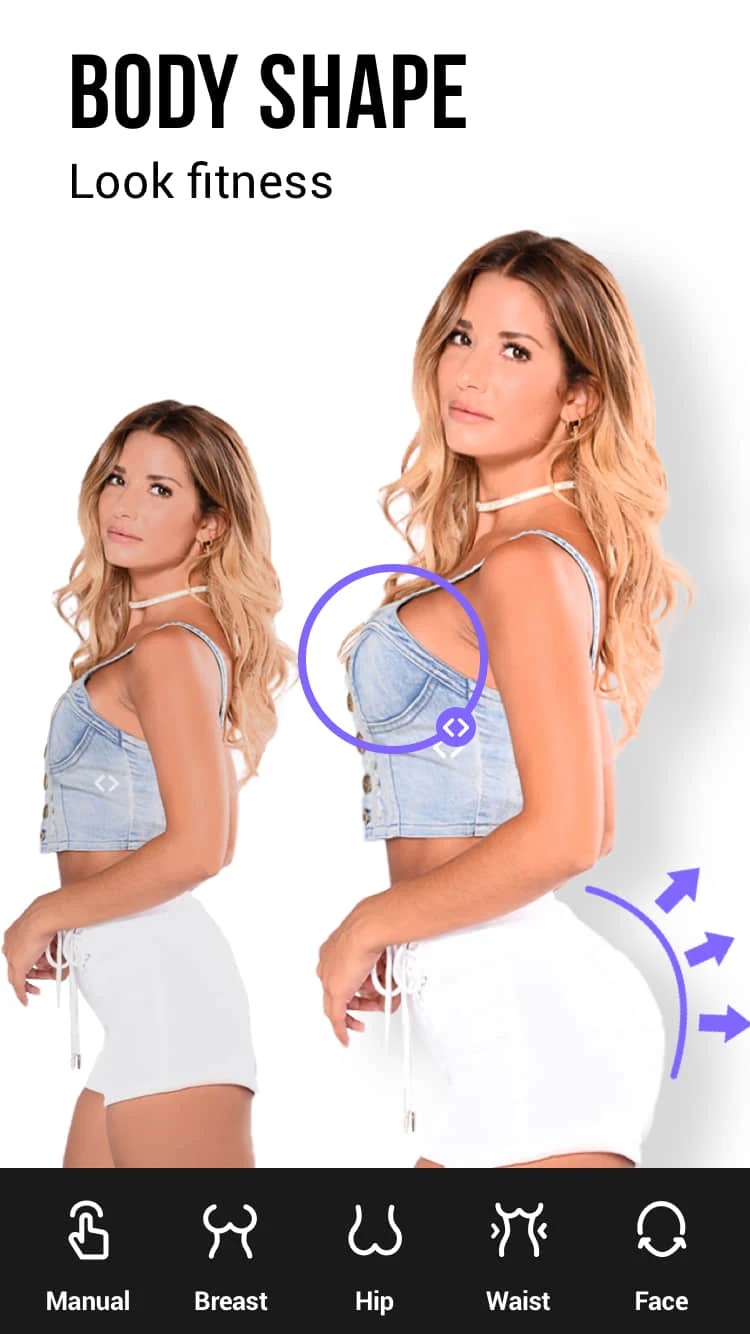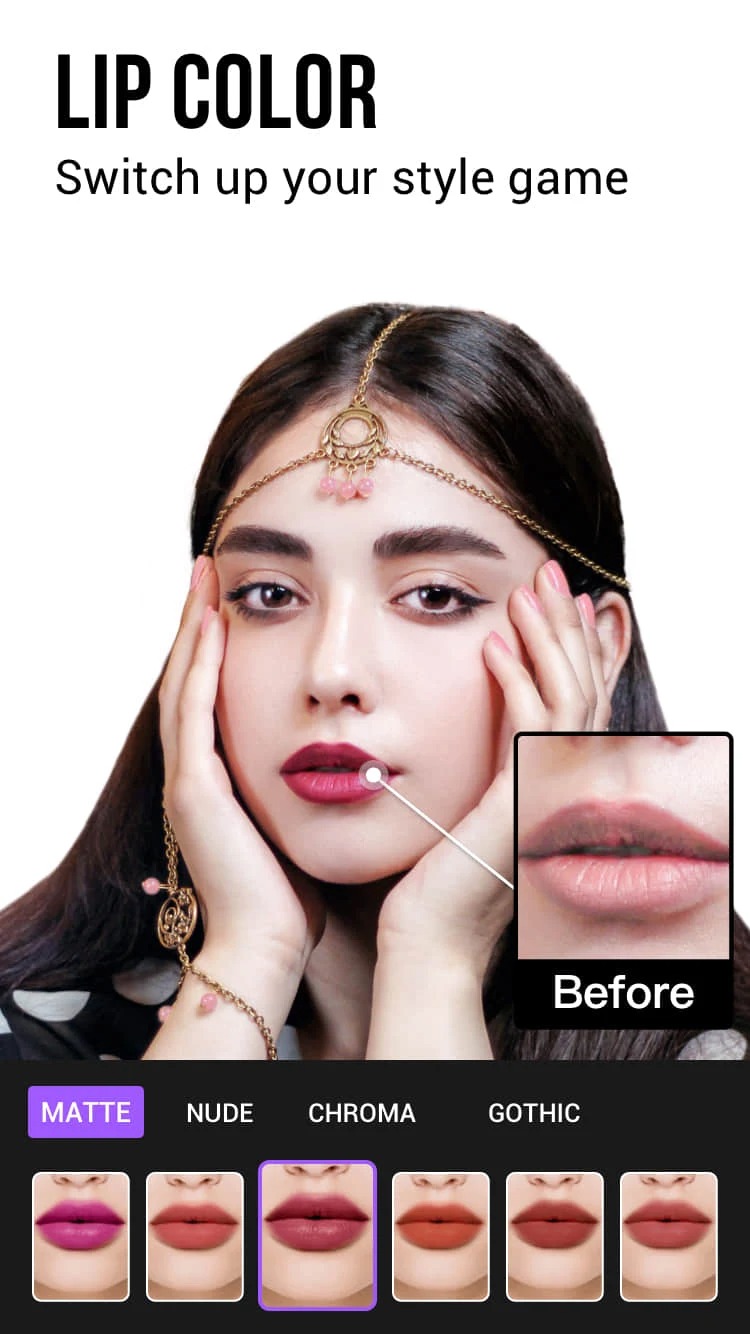 You may also like: 11 Free Apps to Add Tan to Your Photos (Android & iOS)
BodyApp
We all got used to think that the ones who are concerned with their body image are women. But the statistic actually shows that lately, men have been obsessed with their physical appearance almost at the same level! It is fair enough to say that girls are more concerned about their faces and the men are more concerned about their bodies. And, of course, not all men look as athletic as they would like to.
So this app will make you look like a greek god or goddess without a gym. Well, on the picture, of course. For women, you can change the size of your waistline, size of your bust and butt, thinner your legs, make them longer. For men, they can add muscles to their body, thinner the body in general, add abs to their belly, remove or add a beard.
For a new type of body, you can also adjust a skin tone. There are various shades of tan that you can choose from. People can add tattoos to their bodies. Each editing tool has the depth of its intensiveness and different forms.
For example, you can choose the form of abs which you like more or which will look better on your body. The app also intuitively adds shades to body parts so even edited they look very natural.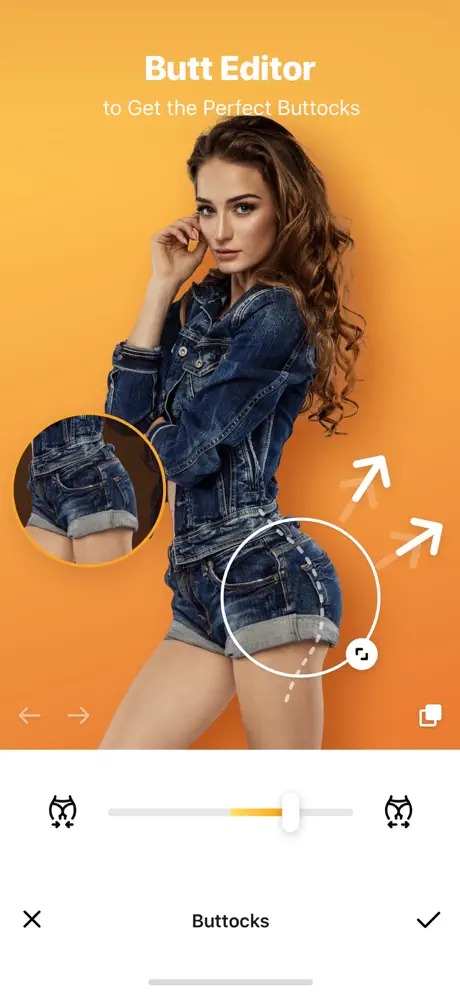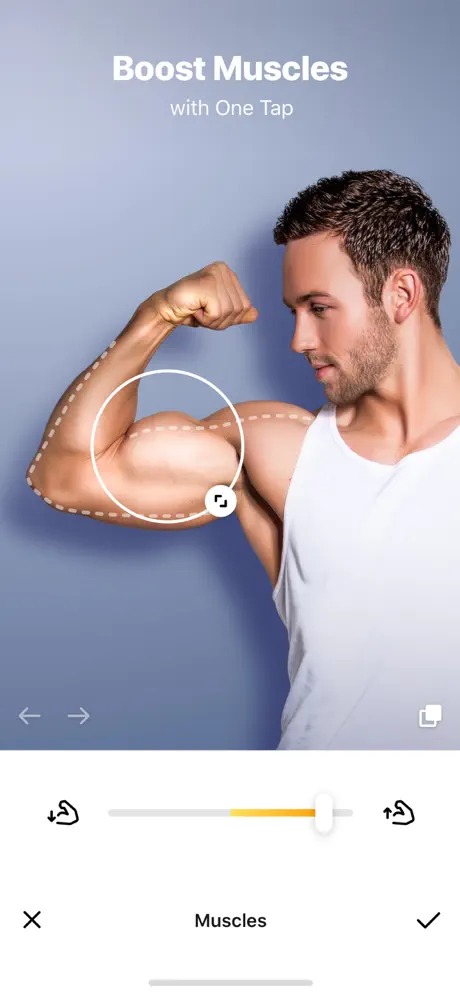 Hotune Body Editor App
As an alternative to all your face and body editing apps, you can try this one. The main thing that makes Hotune Body Editor different from the most popular photo editing app is that it comes with ready-made templates so you don't have to waste your time highlighting the curves of your body manually, but the app will detect everything on its own and will give your body the shape that you want.
What you have to do is to choose one of the templates in the lower part of your screen. You can choose different categories, such as the face, legs, body, chest, and so on. You can make your waist look smaller or add an abs effect to your belly.
You can also elongate your legs and add shimmer to your skin. This all can be done in no time, and that's why so many people love it. What is more, Hotune provides broad possibilities for editing facial features. The app comes with a free trial period of 3 days.
Overall, all the changes, made using the Hotune app look realistic and natural when you look at the picture. The one significant disadvantage is that the trial period is quite short and then you will either unsubscribe or buy a yearly subscription.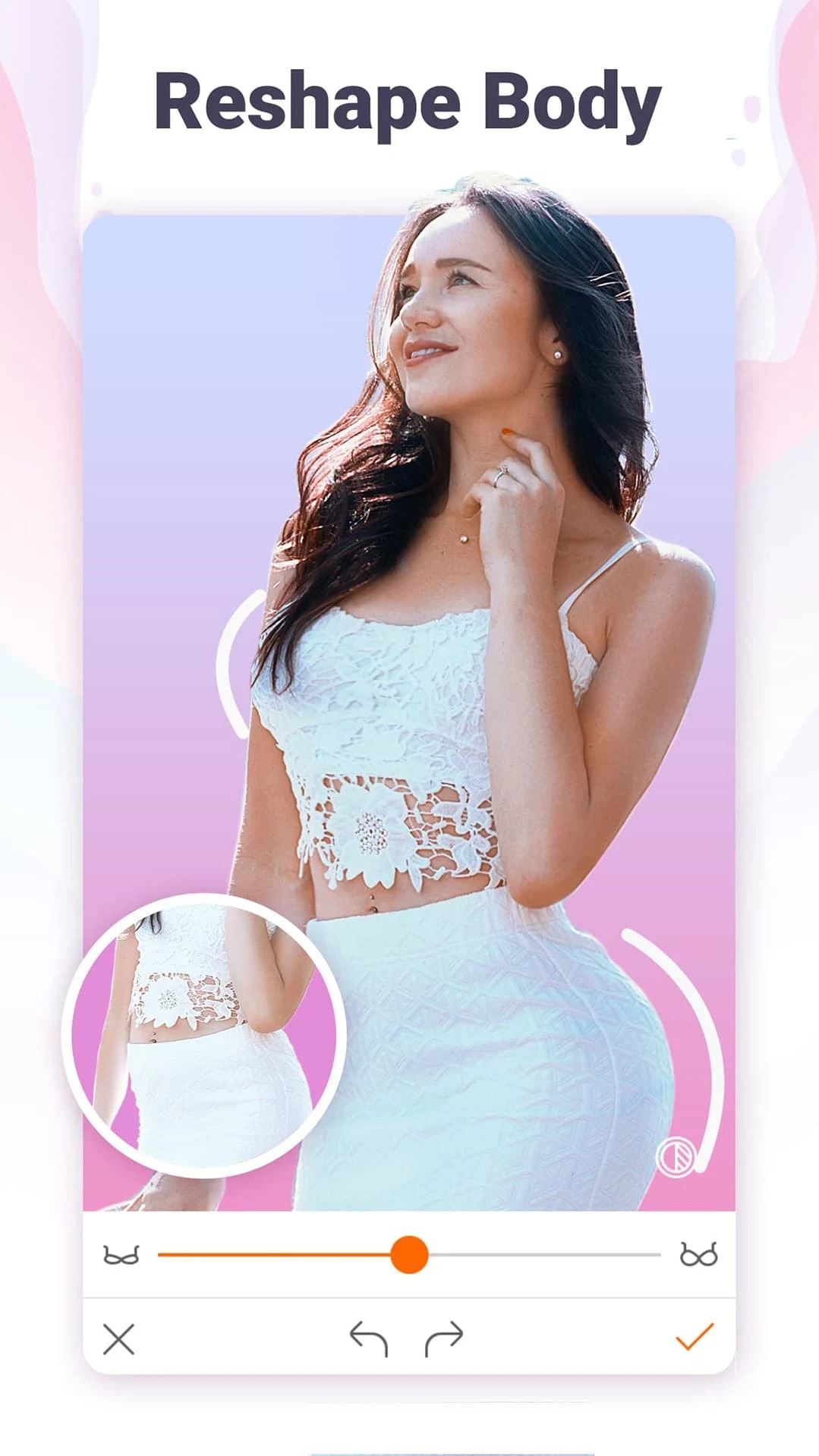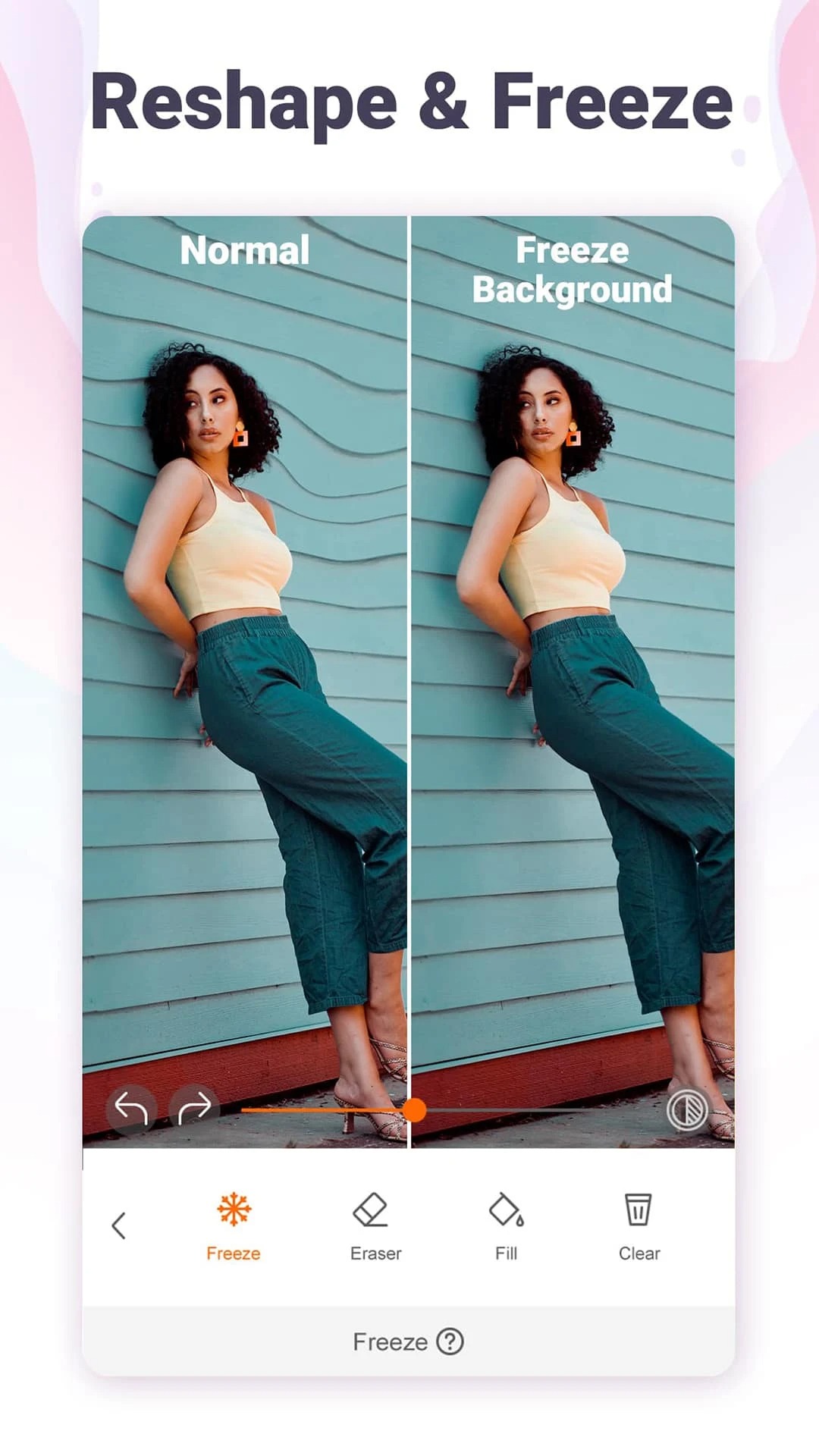 Adobe Photoshop
Many of us want to look slimmer in photos to impress their followers and friends. But it's not the rare case at all when we fail to do that and ending up frustrated.
But wait, the contemporary world actually does guarantee us that our plans will come true. Whether you want to get revenge on your ex or to make your friends jealous or motivate your subscribers – now you can get perfect pictures for that using our good old photoshop.
But who knows, maybe you are really looking to getting plastic surgery and you would like to see the results in advance so you don't make a terrible mistake? In this case, the app is a great help. You can apply changes to your body shape and they will still look as natural as possible.
And the whole phrase "Photoshop" has already become the synonym of changing your image of pictures. When we see celebrities that look way too good on photos, we usually say "it must be photoshop". But seriously, this app is really a "must" if you want to make your body look slimmer on the pictures.
All the classic Adobe Photoshop features can be found here. However, it is fair enough to say that this app is more suitable for the more advanced users since the number of various tools and adjustment setting that it has is truly wide. On the other hand, it gives you a chance to make your body look slimmer without anyone noticing it.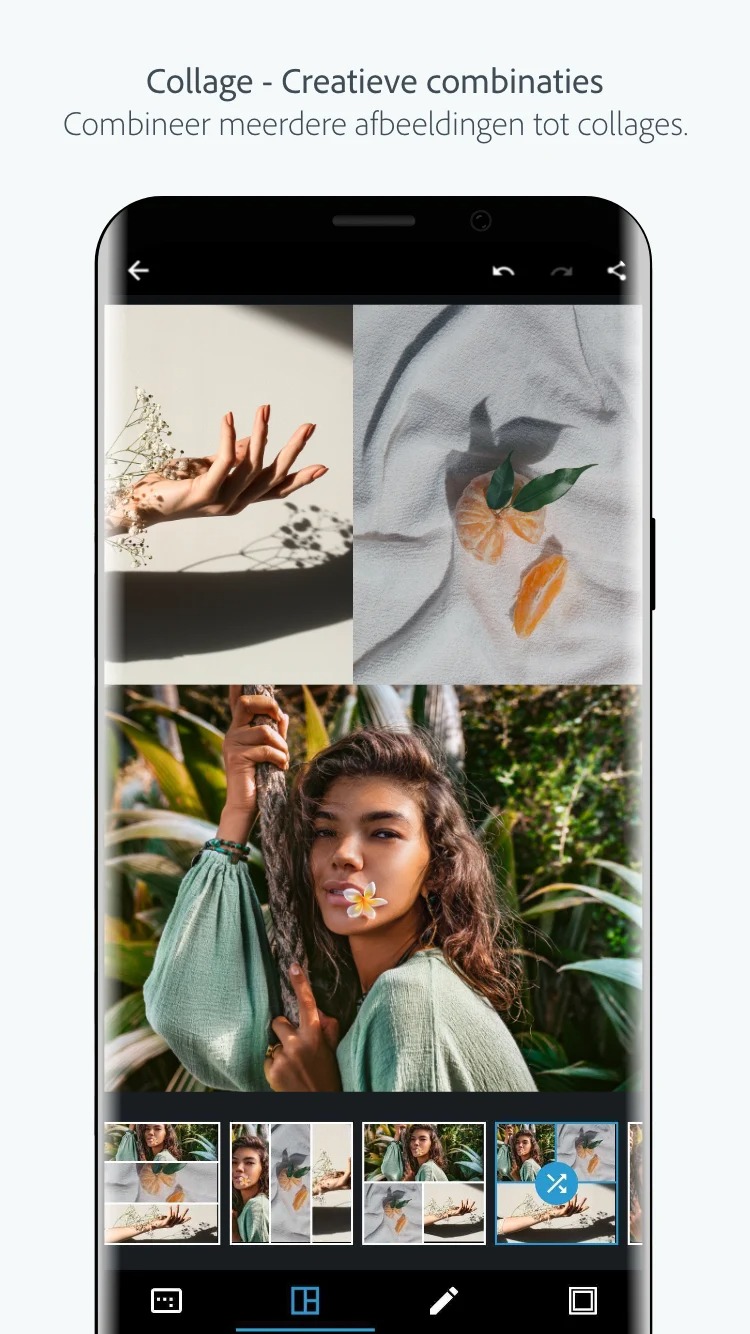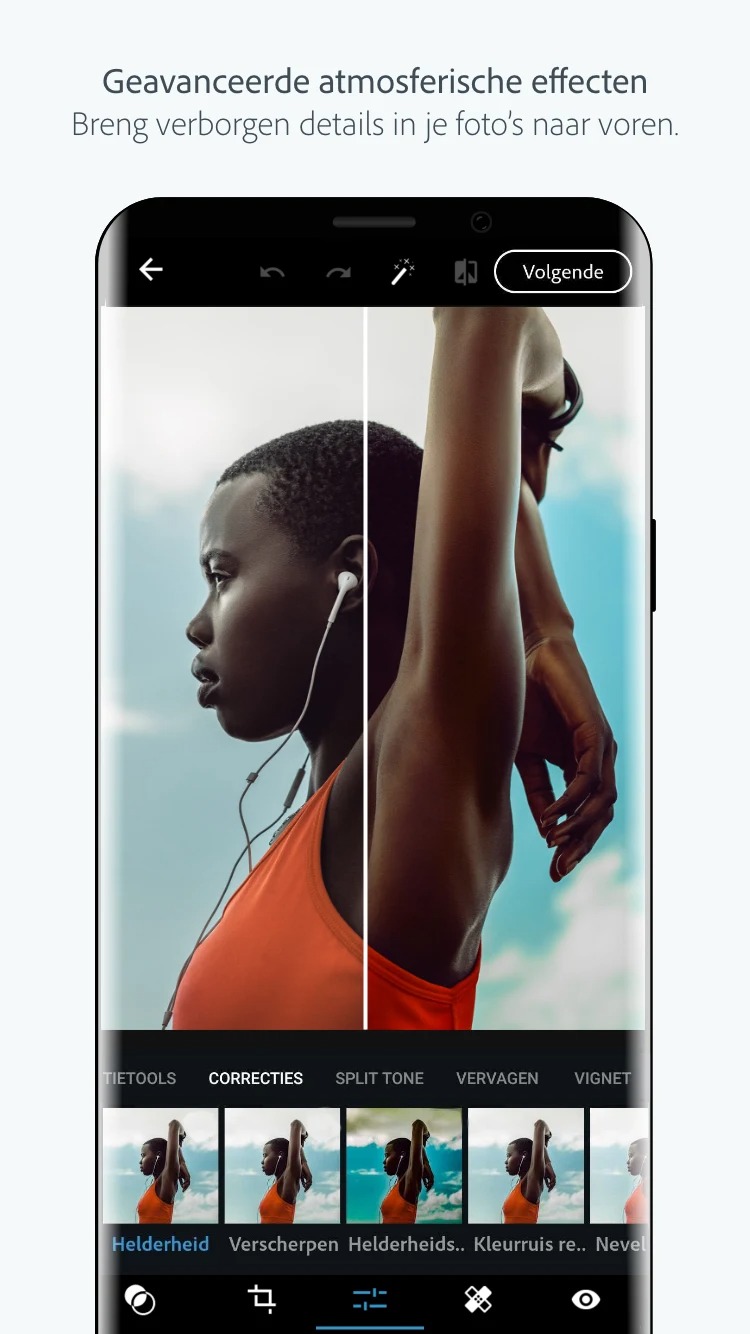 PicsArt
Have you heard these scary stories when girls were trying to get skinny so hard that they were earning bulimia and anorexia? A great example of social pressure. Of course, not all the cases were so bad, but many people definitely had to suffer to get in shape before the holidays or to prove others' expectations.
Well, these days are gone. Now you don't have to starve yourself to death only to look slim in the pic. All you have to do is to know the right editor.
The old good PicsArt is more than a suitable tool for that – no more sweating and starving, all you have to do is to simply choose the "distort" feature. You can find it in the very first section in the raw that placed at the bottom of the screen.
Using the correction tools in that section, you can either change the lines manually, or use the squeeze function and, for example, make your belly look thinner in a second. There is also an option where you can erase objects from the picture. In other words, PicsArt might be even better than Photoshop for slimming down your body on the picture.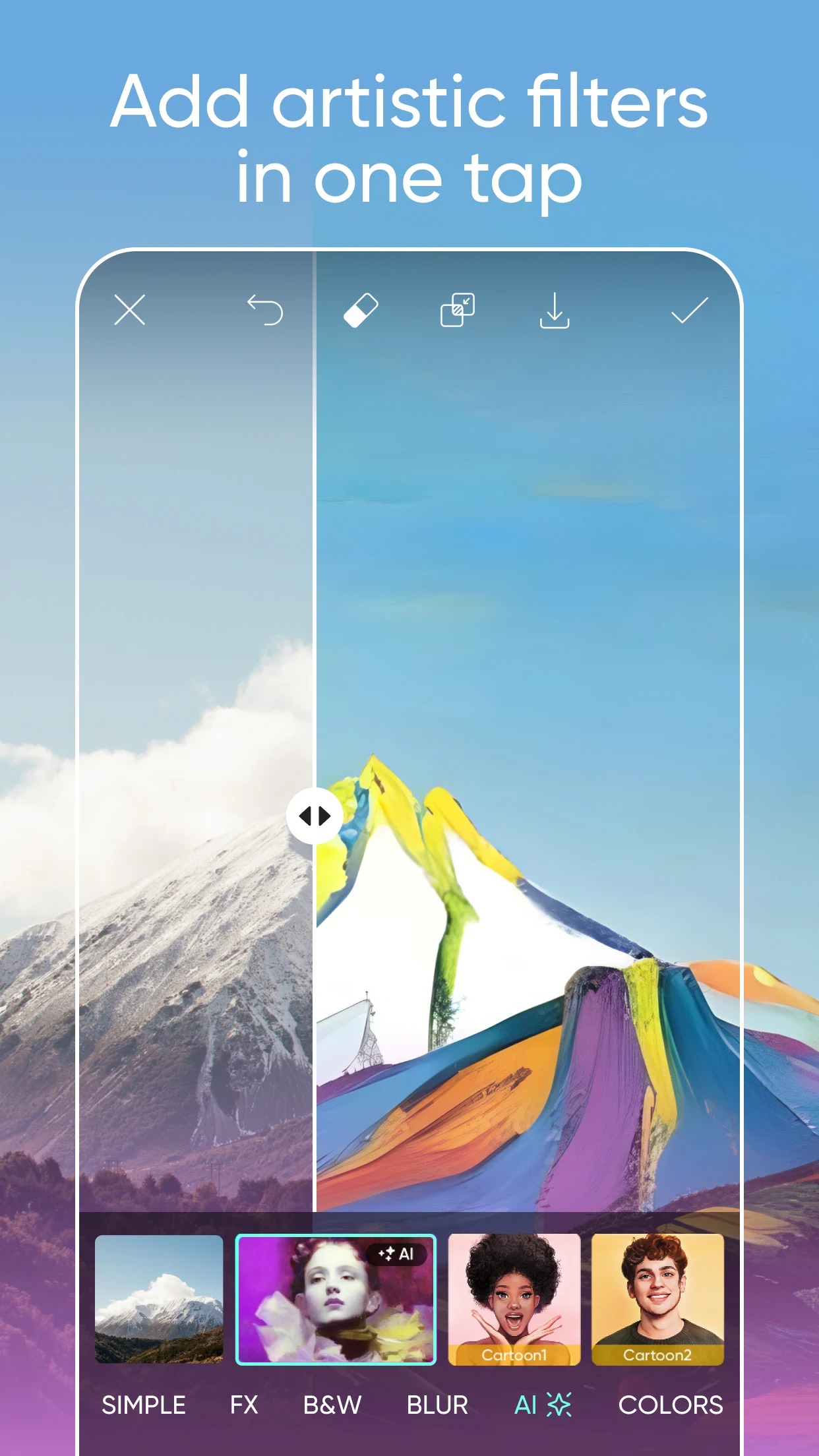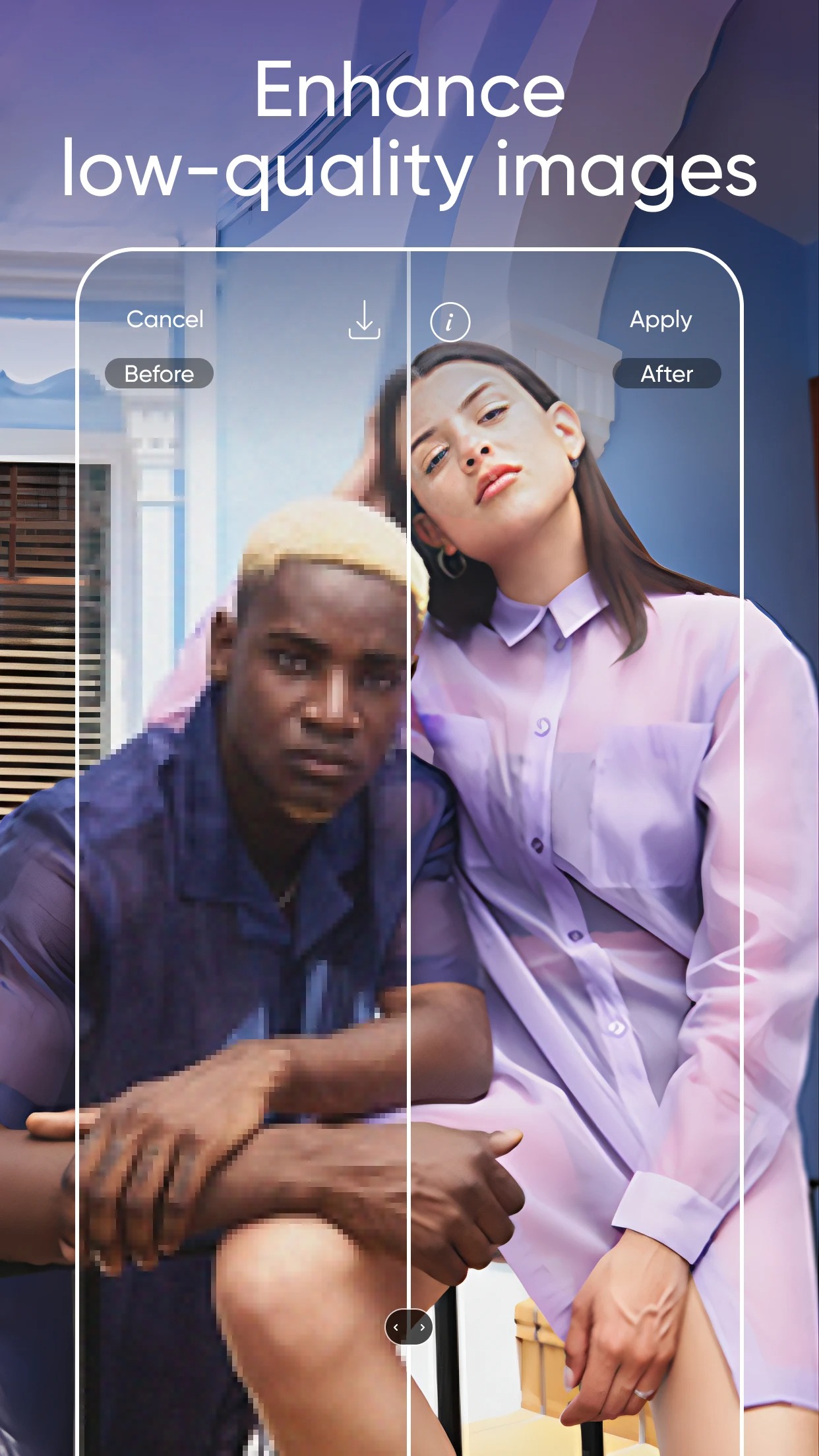 AirBrush
Is there anyone who doesn't know yet that AirBrush is the ultimate beauty-boosting app? This will become a magical tool that turns you into a princess (or prince) in seconds. Well, AirBrush might be more now for its ability to correct the facial features, however, it can help you to get rid of the body imperfections as well.
What you need to do is to choose the section that allows you to change the lines on the picture. If you want to make yourself slimmer, you should go for the free-shape or for the one that squeezes the picture.
The advantage of AirBrush that makes it much better than other photo editors in this sense is the lines, that it distorts and change doesn't look "photoshopped" as it often happens in other apps, there are no pixelization, washed lines, and all that stuff that will reveal your photoshop.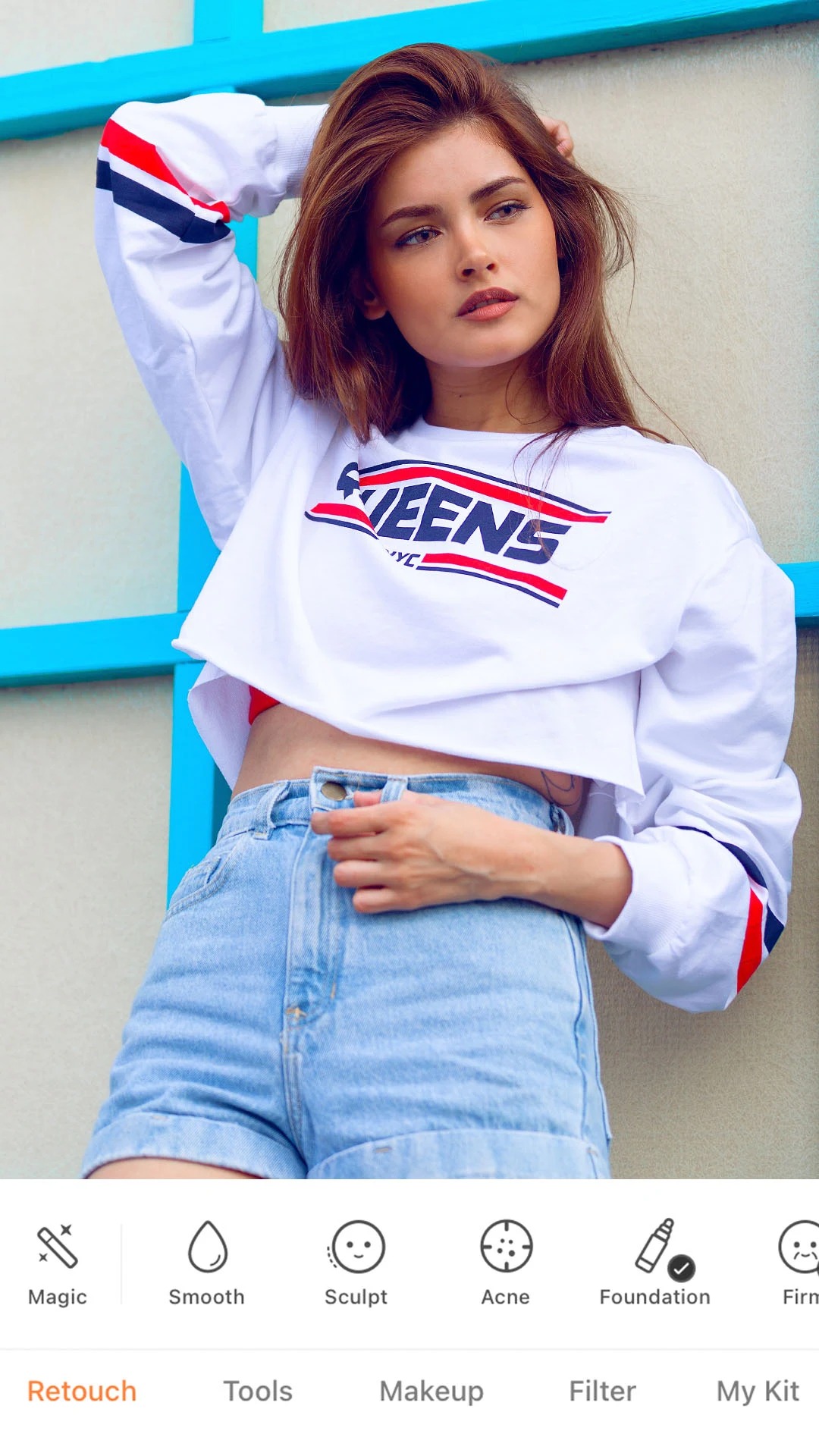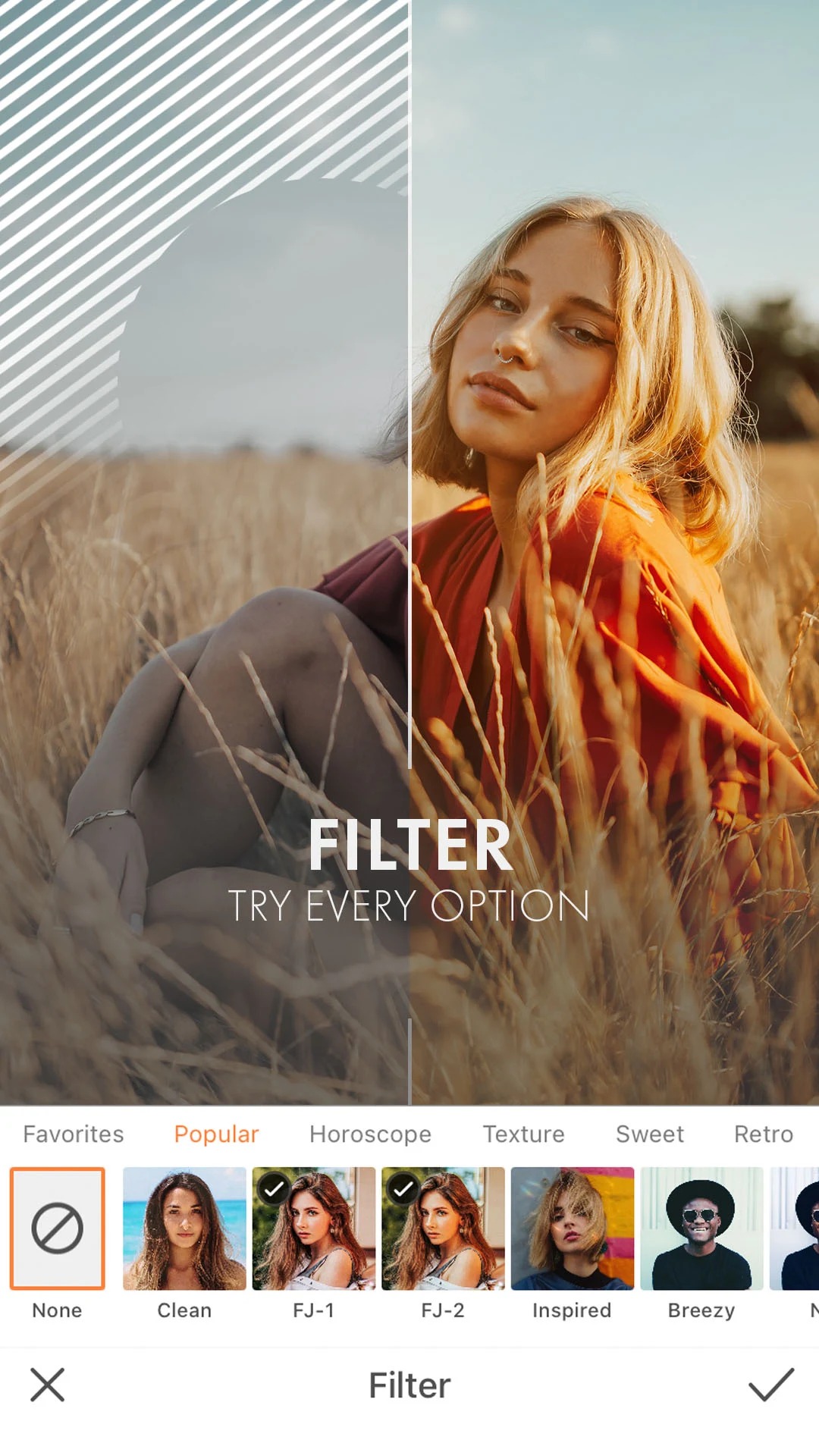 You may also like: 13 Best cut and paste photo apps for Android & iOS
PrettyUp
PrettyUp is a multifunctional app for retouching photos and eliminating all the imperfections of your body with the help of modern technologies and editing photo parameters. It includes a wide range of tools and effects that will help you make your photos even more attractive and beautiful.
Here, you can easily edit specific areas of the image using brush or object selection. Thanks to this, you will be able to spot work problem areas and make your photo look neater.
Besides, the app allows you to add effects and filters that will allow you to hide flaws and emphasize the advantages of your appearance. It also provides the ability to edit the main characteristics of the photo, which will allow you to get a professional photo in a matter of minutes.
Here you can remove skin imperfections, spots, acne, wrinkles, and other flaws. The app also allows you to remove extra pounds, emphasize the waist and even pull you in height.
Once you're done editing, you can save the photo to your device or share it with friends via social media and messengers. The app allows you to export photos in various formats.