Peculiar photographs catch the eye of any user who flips through a social networking feed. There are many photo editors out there right now, but most of them offer one-size-fits-all features that make it hard to do anything extraordinary.
This is where these best apps to add rain effects on media will come in handy. With their help, you will be able to decorate any of your photos or videos with an attractive effect that will not leave anyone indifferent.
Add an extra twist to your content with these best sparkle effect apps.
Rain Effect on Photo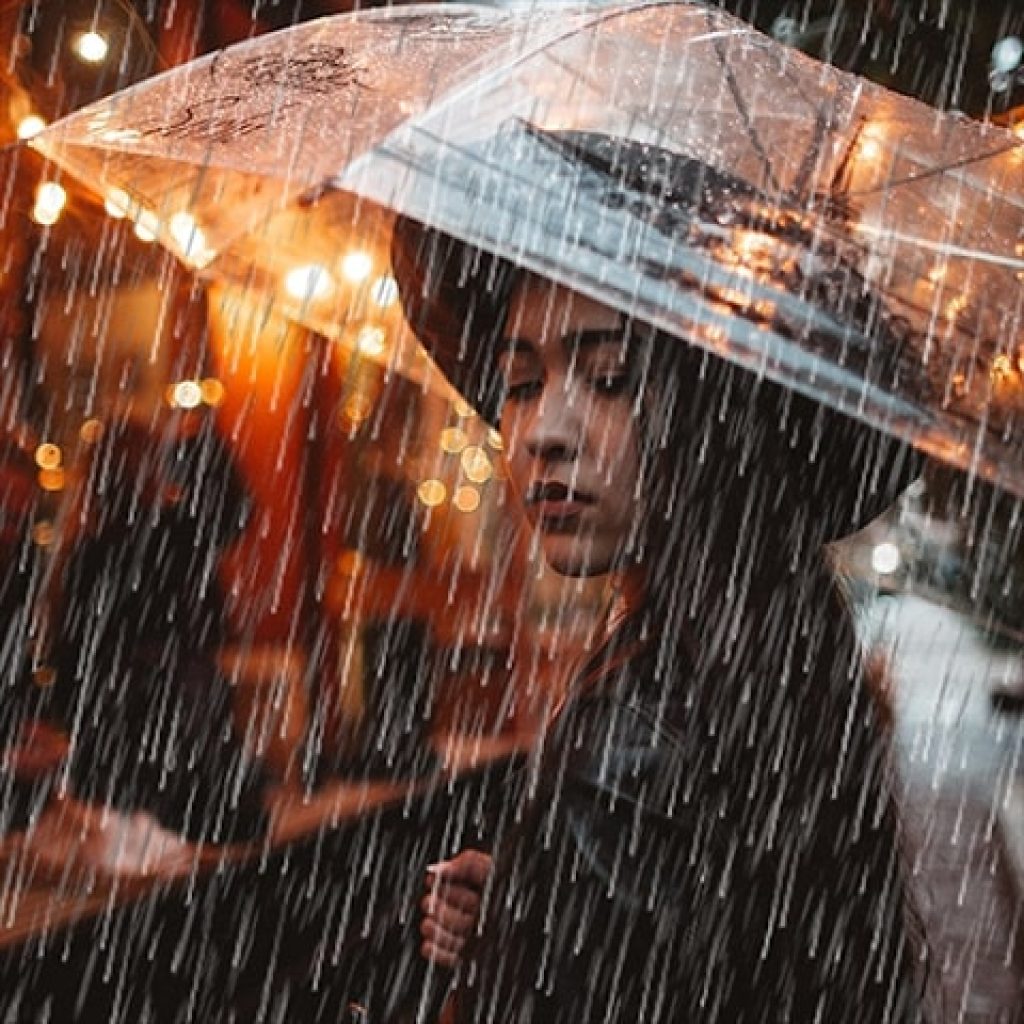 Rain Effect on Photo is a photo editing app with an unusual effect. Make your pictures unforgettable in an instant.
You will be able to insert photos into frames and edit them, there are raindrops and the ability to print text on the image.
The resulting photos can be installed as wallpaper on your phone, which will look realistic.
Connect your imagination and make everything so unique that your relatives and friends will be in great amazement.
Moreover, choose the right scale, and use the necessary built-in tools to work, which you will find in the app. Experiment with colors, text styles, and different special stickers.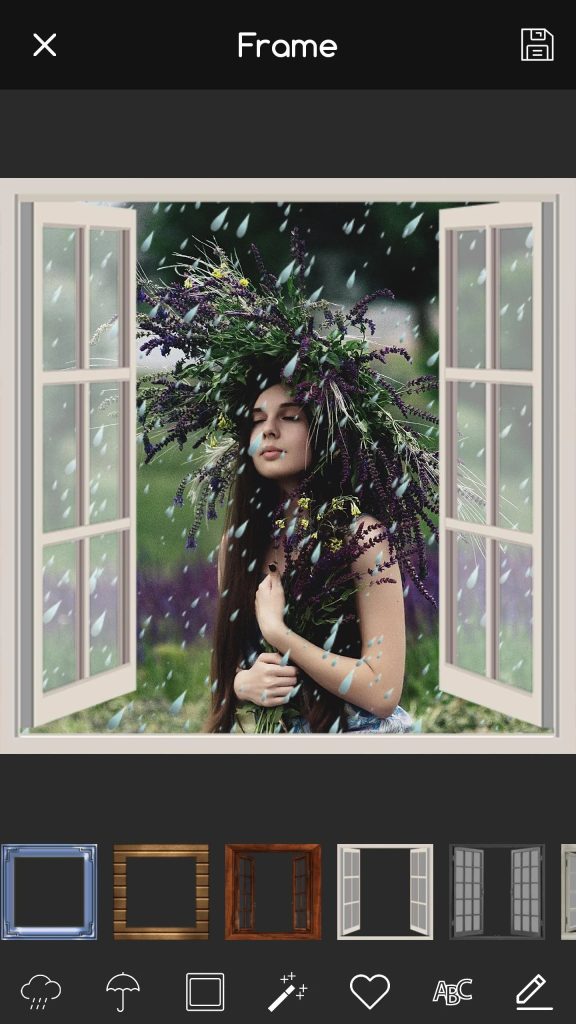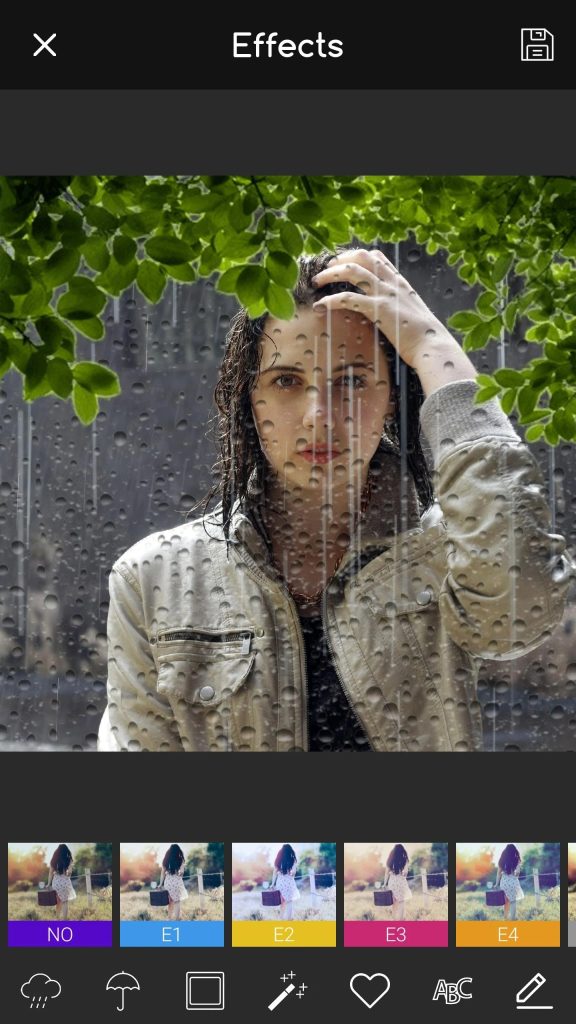 When you're done, you can save the images to your device's memory or publish them on social networks.

You may also like: 11 Free Apps To Add Audio To Video on Android & iOS
Rain Photo Effect: Video Maker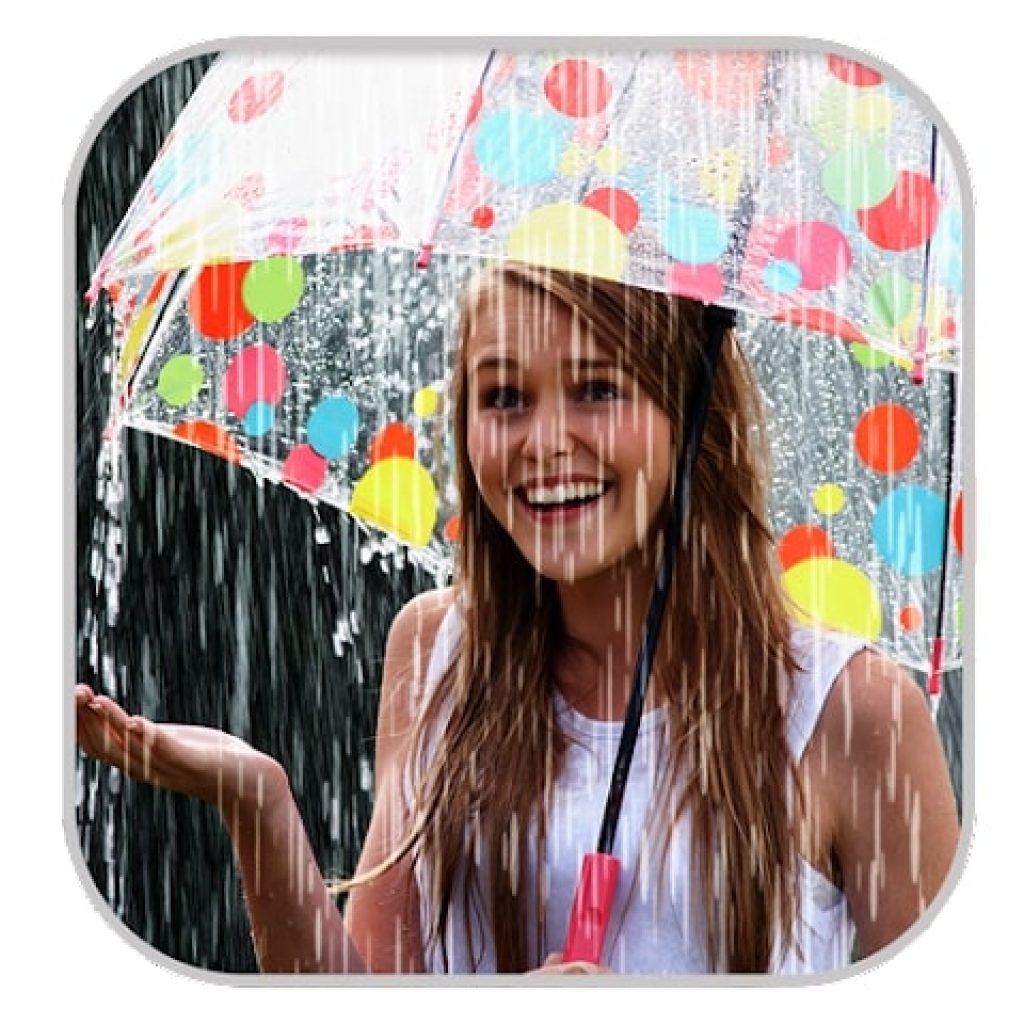 The stunning Rain Photo Effect software will give you all the professional photo editing you need.
Have you been looking for a similar kind of editor? If so, then you will love this utility. You will be able to create beautiful images with raindrop effects.
This program is a powerful tool that will turn your photo into a masterpiece. Besides, you will have the opportunity to choose different photo frames and experiment with them.
Discover a colorful world and create a memorable work that you can later save and share with your friends.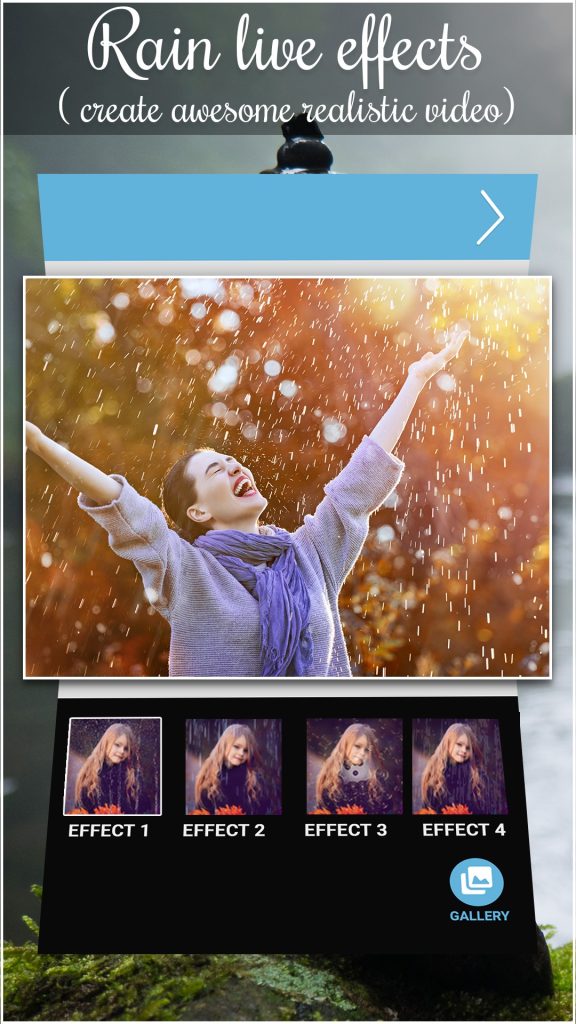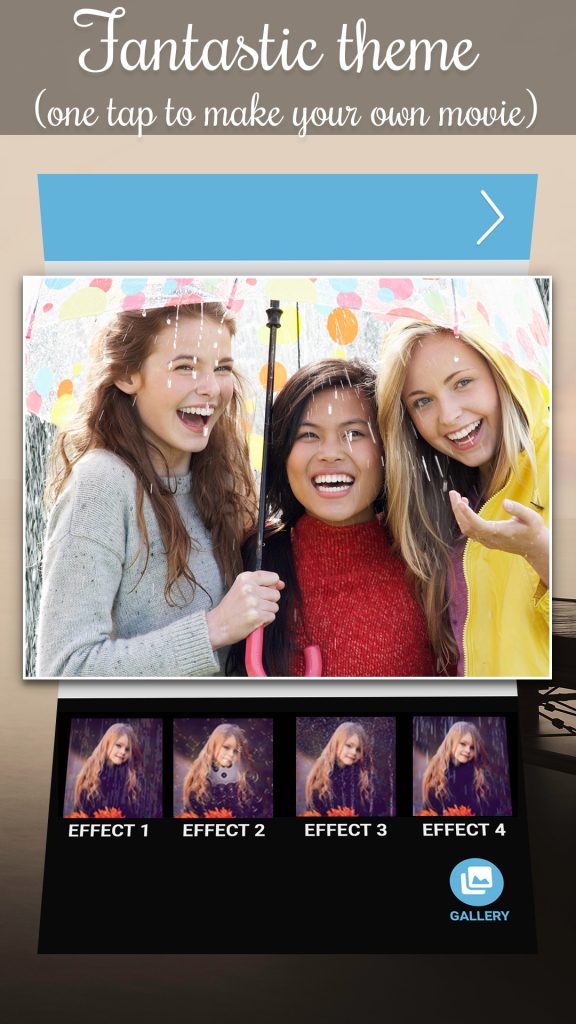 Not surprisingly, newbies like Rain Photo Effect have no problem understanding the whole point of using it. This is due to the fact that the app includes the simplest possible controls.

Rain Effect Video Maker: Photo Animation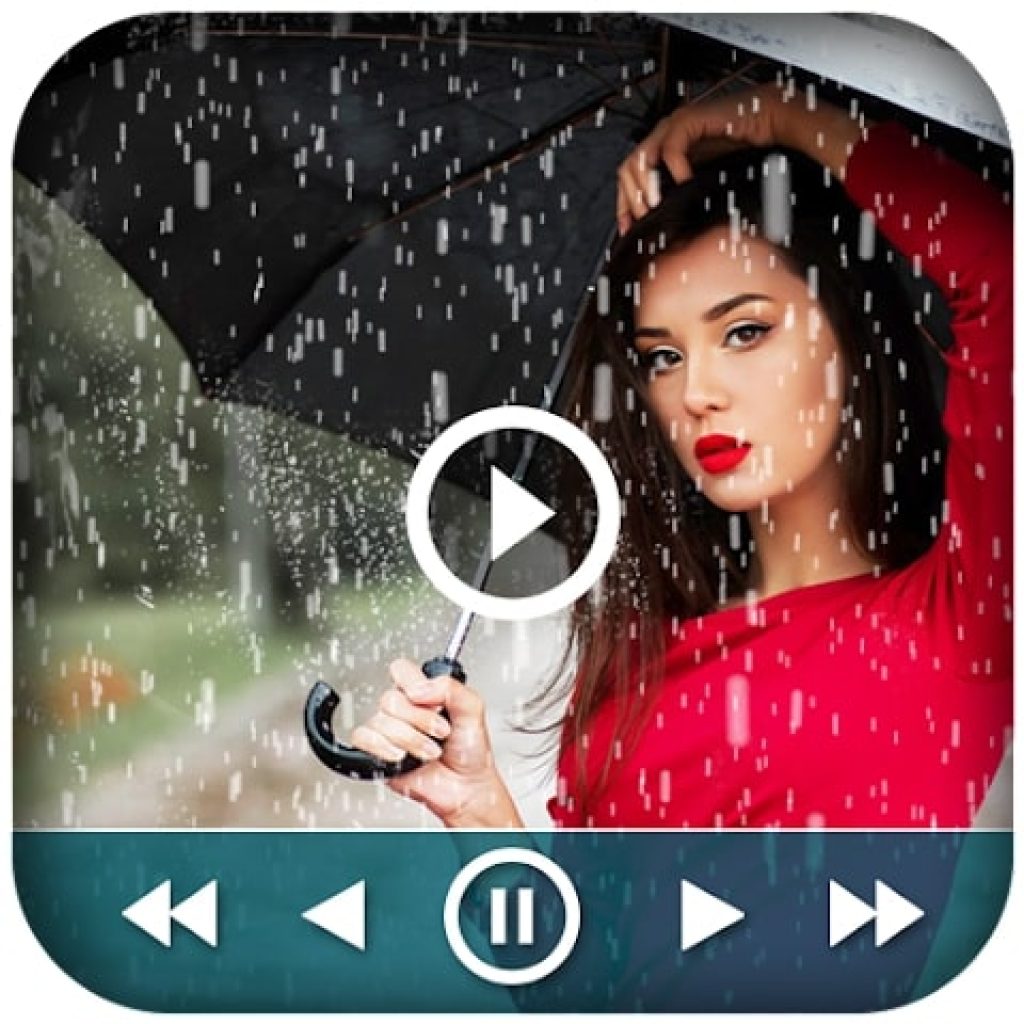 Rain Effect Video Maker is a program that creates drop animations for captured images.
Such an app will allow you to instantly make an entertaining show from your photos. You will be able to select different GIF animations, connect the music and compose the pictures in the order in the video.
You also need to set the stopwatch for the duration of the photo show. Do the same with the subsequent images included in the composition.
Create a unique clip and show it to the others. Practice and create the highest quality and most interesting work, and save it to your smartphone in a vault or gallery.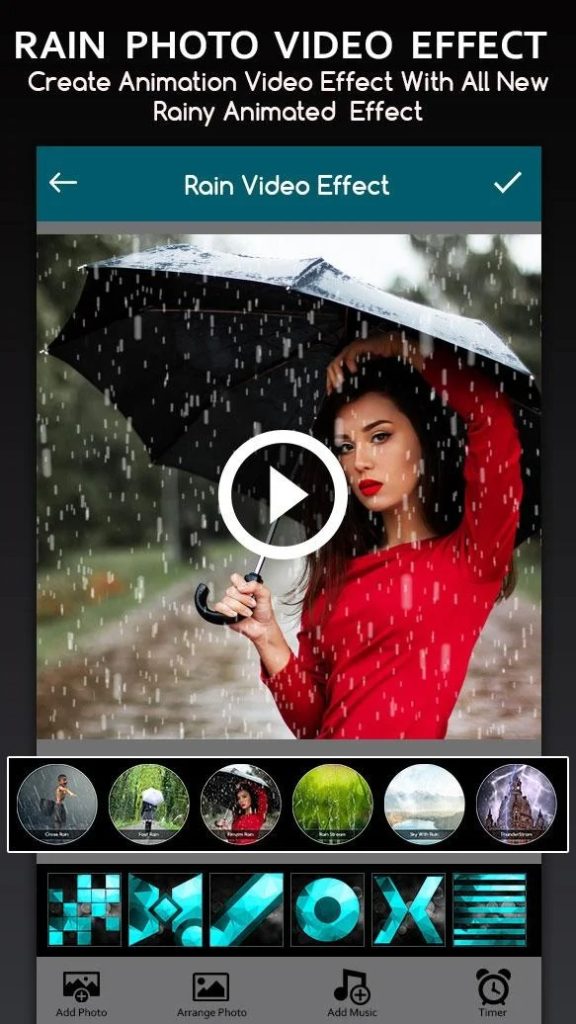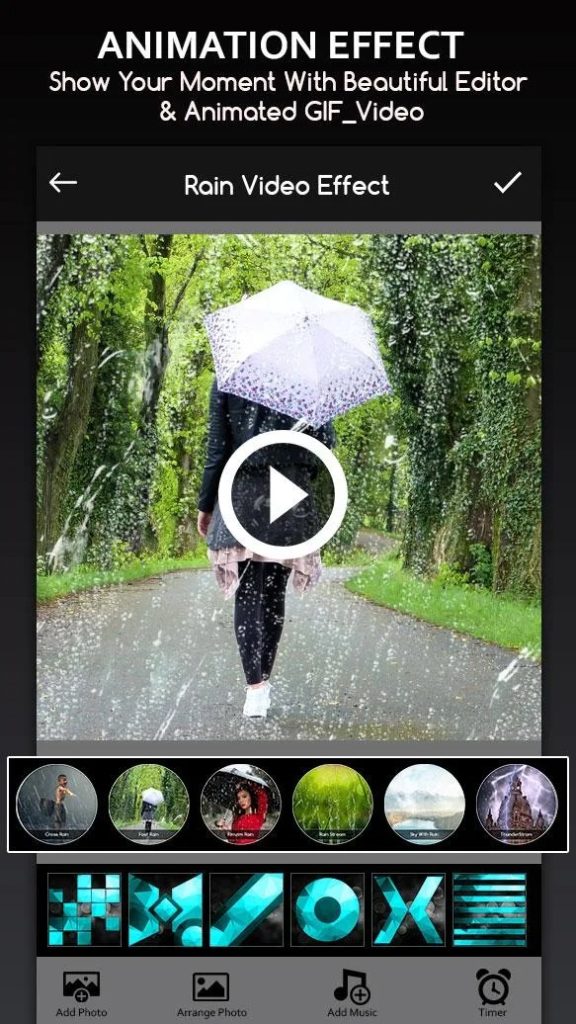 Show off all your video editing skills and share them with your family. Download Rain Effect Video Maker and leave feedback on how it can improve your video.

Rain Overlay: Frames for Pictures with Effects App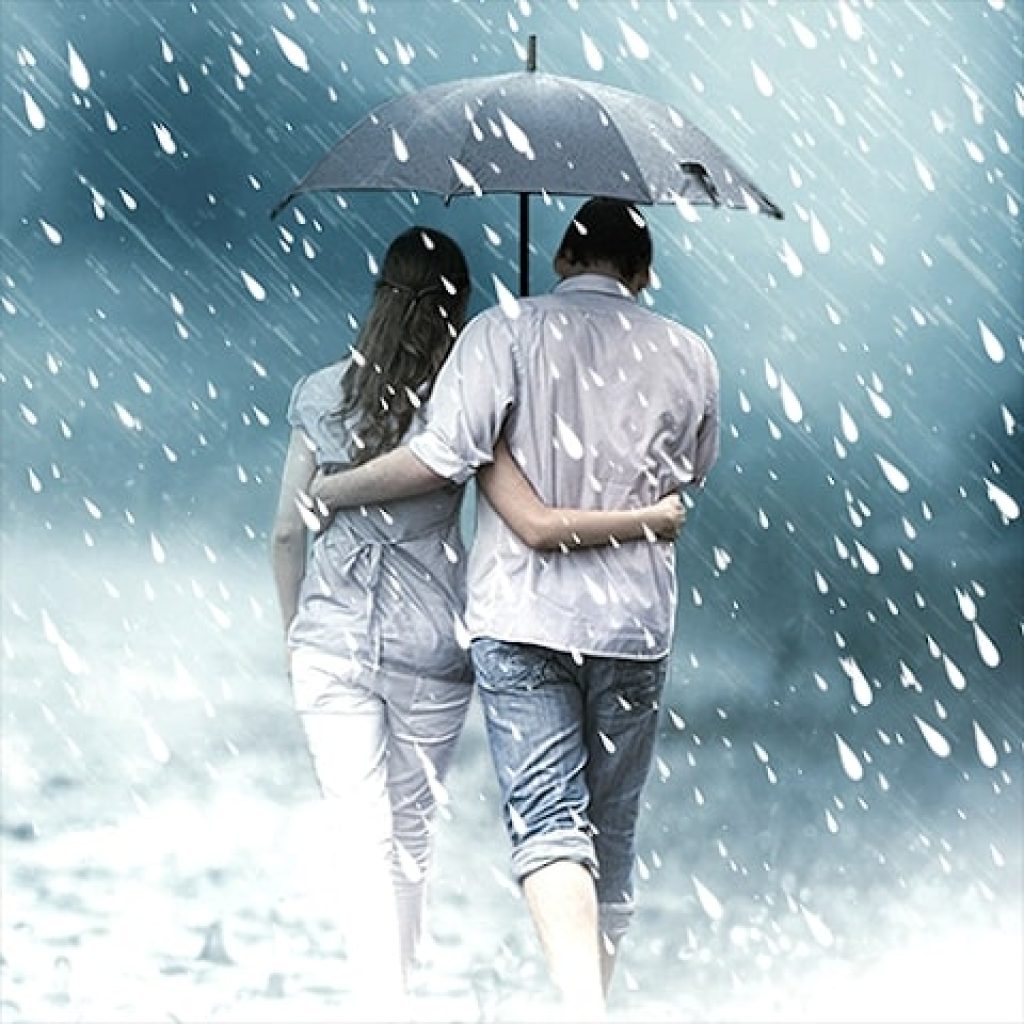 Rain Overlay is a unique photo-editing app. Do you like to process photos? Would you like to create realistic images, and videos with a rain effect? Then this program is for you.
Here you will be able to choose several photos to choose from the gallery and process them. Frame photos with interesting text and fresh raindrops.
All it takes is your imagination and you're done! Give your artwork a lively look, and include everything you need.
After finishing processing, you can post the photo to WhatsApp status, and share it on Facebook. Such a great program can be connected to work during the real rain and capture a lot of magical pictures.
Rain Overlay includes a ton of features. Choose several frames from the app's collection at once to make your photos look more graceful. What's more, write text in a specific font and color, and add patterns to images and stickers.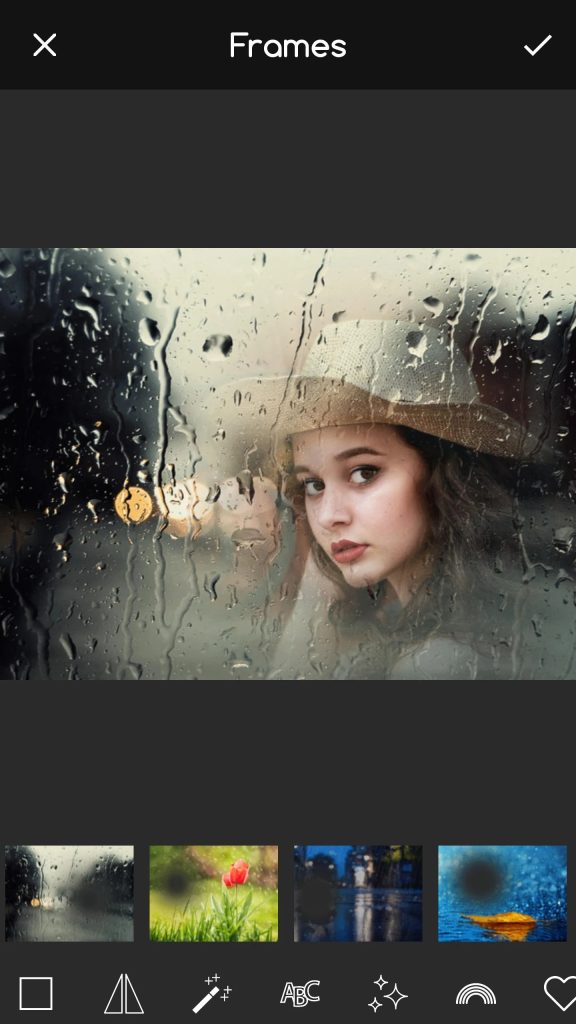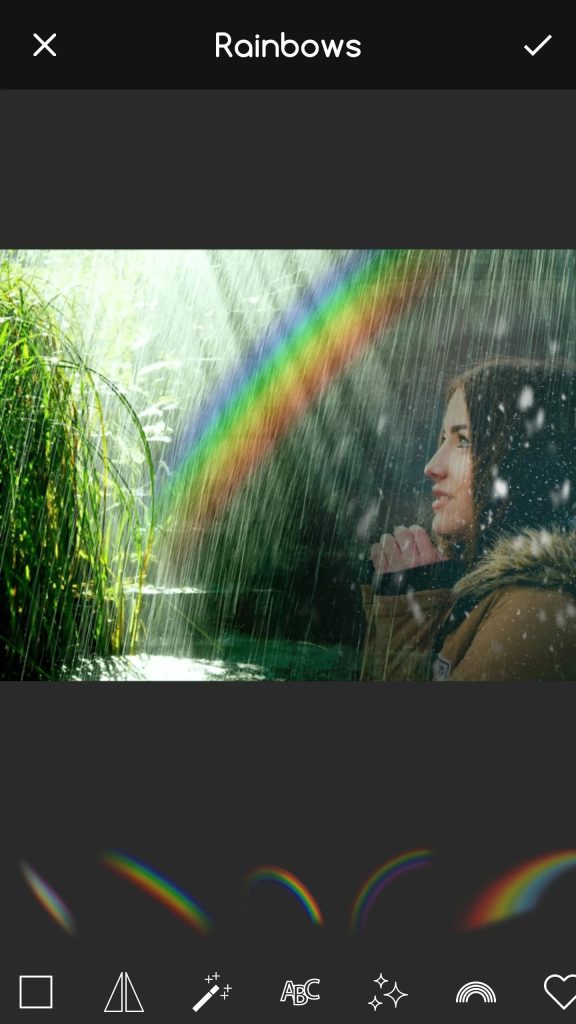 Adjust the brightness of the program through a special scale to make it comfortable to use. Besides, the interface of the app is interesting, you can control gestures, thus switching the necessary functions.

You may also like: 11 Free Glitch Effect Apps for Android & iOS
Rain Effect Photo Editor by Smart Mob Solution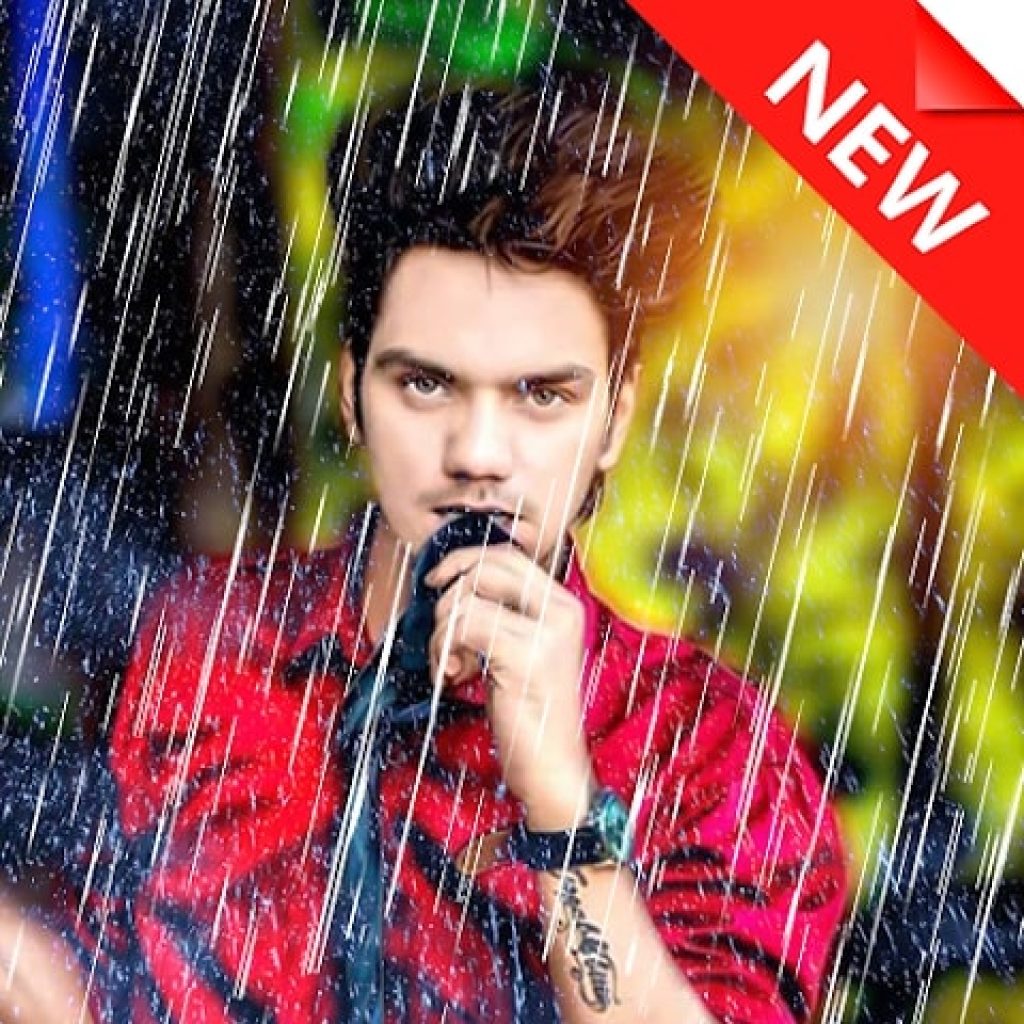 Rain Effect Photo Editor is an image processing app for adding water effects. Edit your favorite photos and add raindrops, it does not take much time.
Here you will be able to use frames and other special effects that will make the photo attractive. This program has a lot of interesting features.
You will find a large number of types of effects that can look differently on the image, choose the one you like best.
Make your choice in favor of the best additions in a library of 50 special effects. Crop and rotate images with the tools of the program. Add optional stickers that are also available in this app.
After processing the finished photo should be saved. Then it can be installed on the main screen of your mobile device and shared on social networks.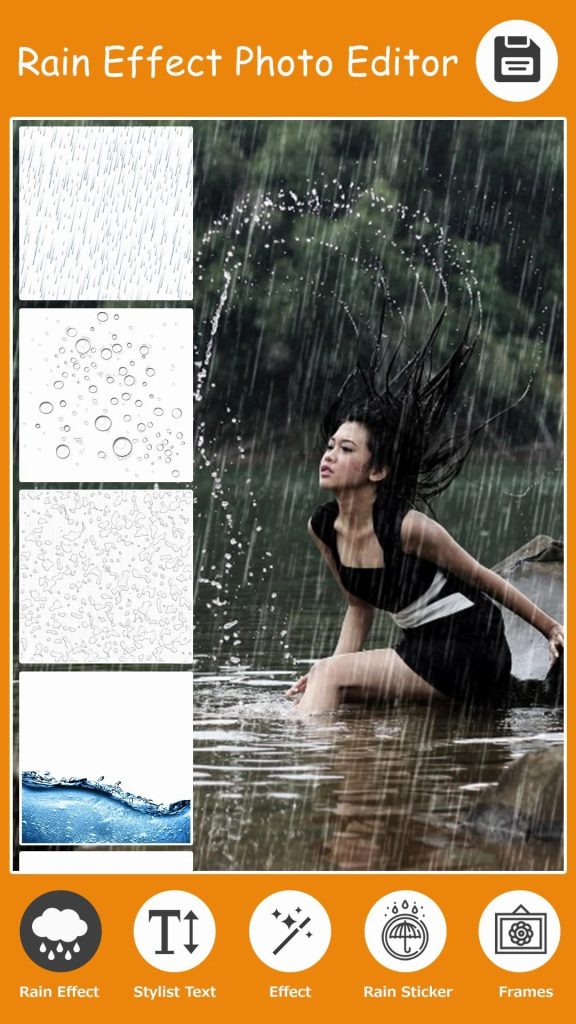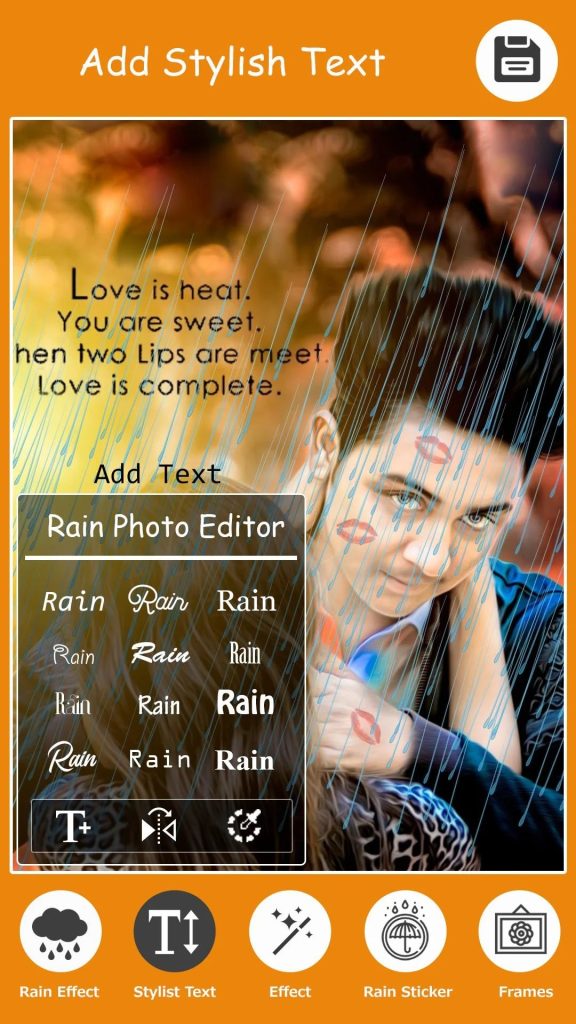 Enjoy the multifunctional editor and recommend it to your friends.

Rain Effect Photo Editor by Dipen Narola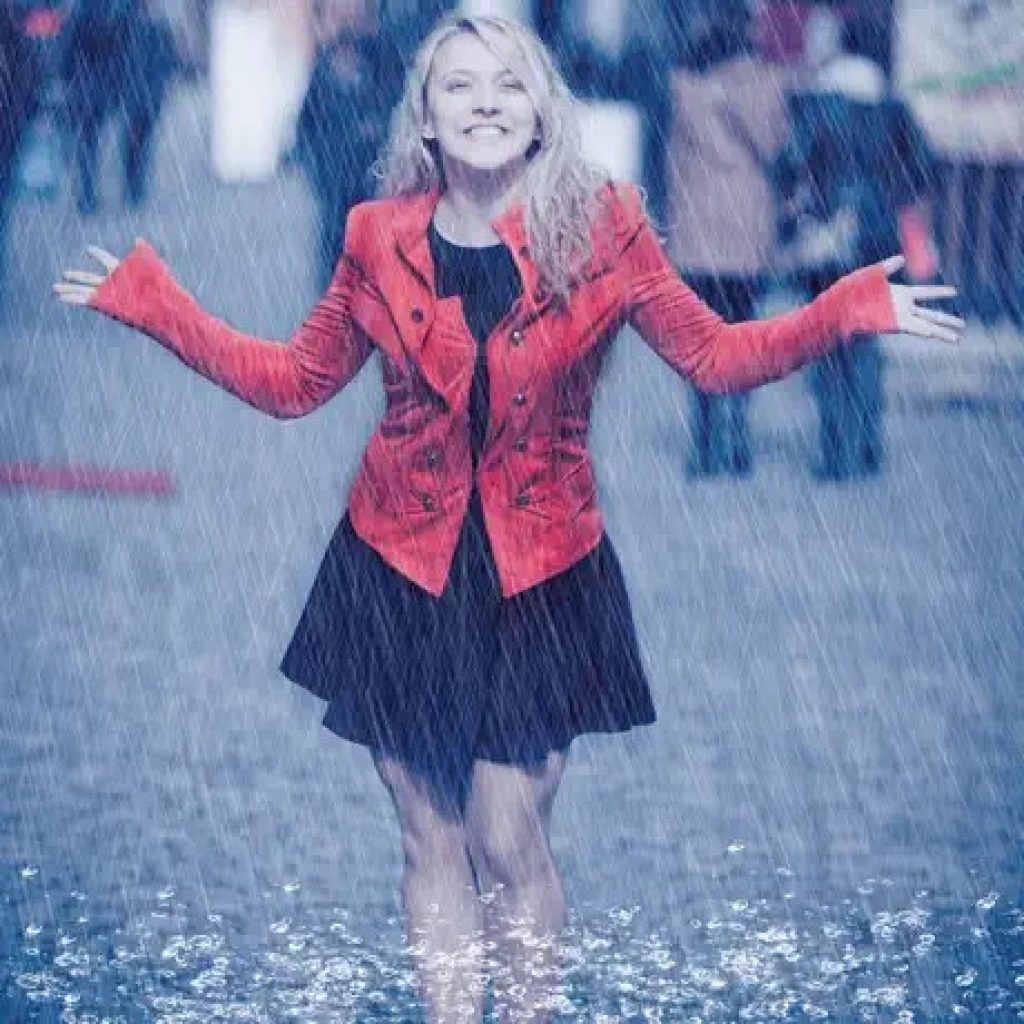 The original Rain Effect Photo Editor app is designed to professionally edit your photos. Make your picture as interesting as possible by adding monsoon and rain.
This is the latest edition that has all kinds of special effects to process extremely beautiful photos. Besides, once the processing is done, the image can be published and shown to everyone you know.
In the app, you will also see publications to which you will be able to give "likes". The interface of the program will appeal to every user and it is easy to apply effects with a few gestures.
You will be able to crop photos as needed using tools. Experiment with the color scheme of the photo, changing and adjusting, achieving the best final effect.
Depending on your wishes, the applied elements of the program can be easily reduced or increased in the photo. So everything will look harmonious.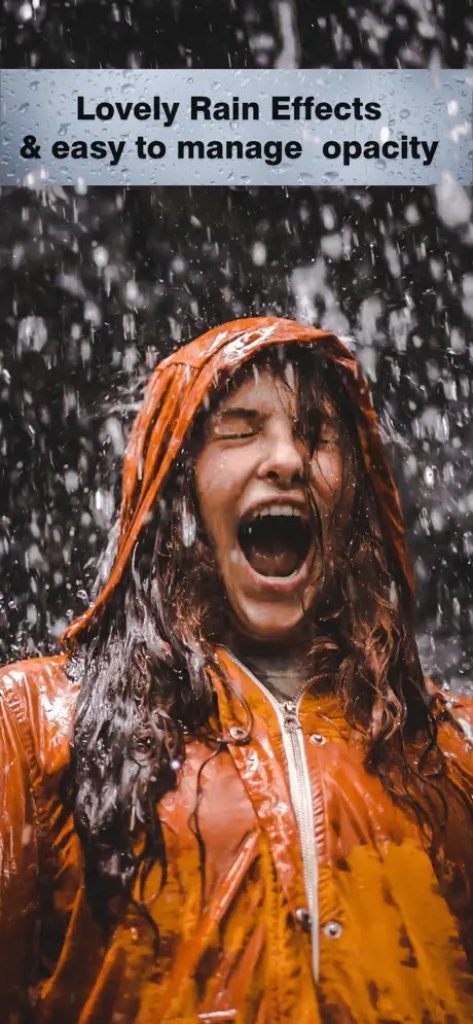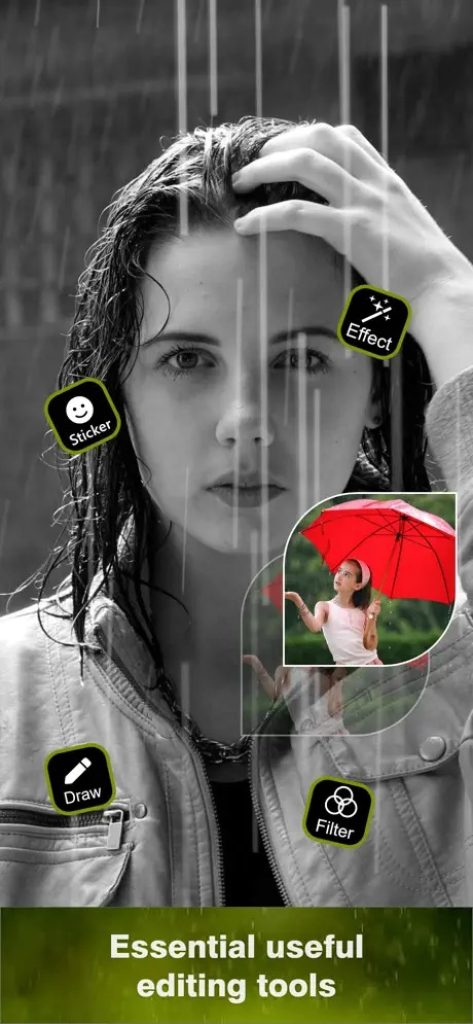 You can save the result in the app gallery or save it in the memory of your device.

You may also like: 14 Free Instagram Video Makers In 2022 (Apps & Websites)
Rain Photo Maker – Rain Effect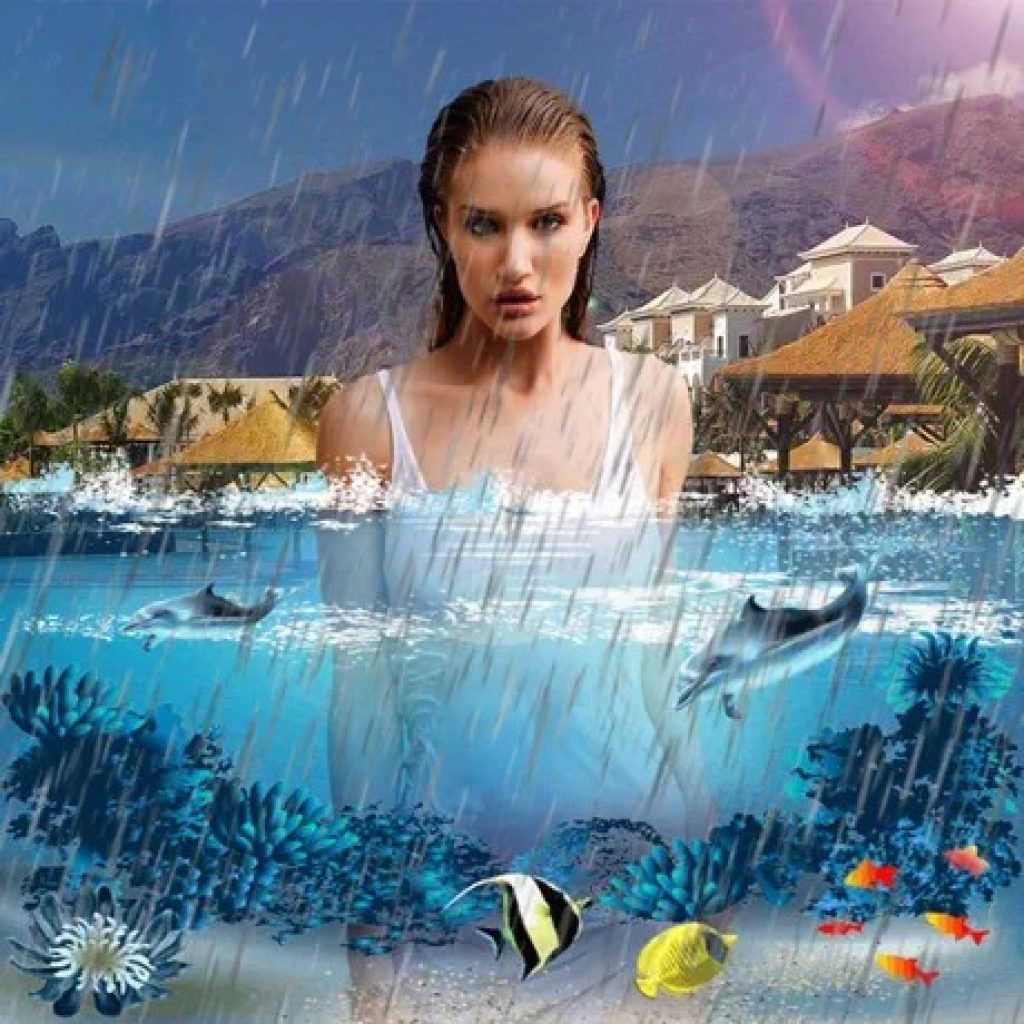 Rain Photo Maker is a program that allows you to edit your gallery photos with rain drops and wind effects.
Have you been looking for quality photo processing with realistic special effects? If so, this app is definitely worth your attention.
You will have a choice of different types of droplets that you can easily apply to your finished photo. Make fantastic pictures using your imagination.
Try all the effects in the collection and choose the best ones. Put the photo in a rainbow frame so that the work will look presentable.
After the processing is done, you can share the finished image, which has a ton of effects, with your family.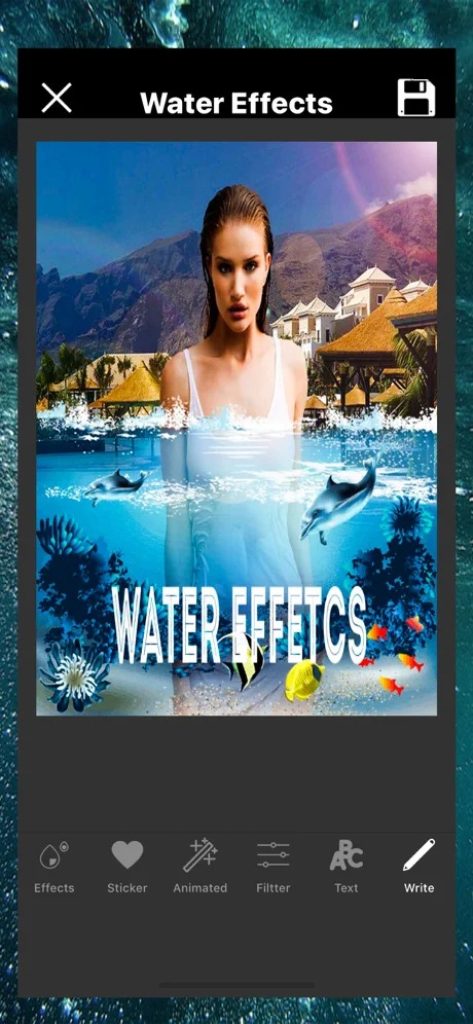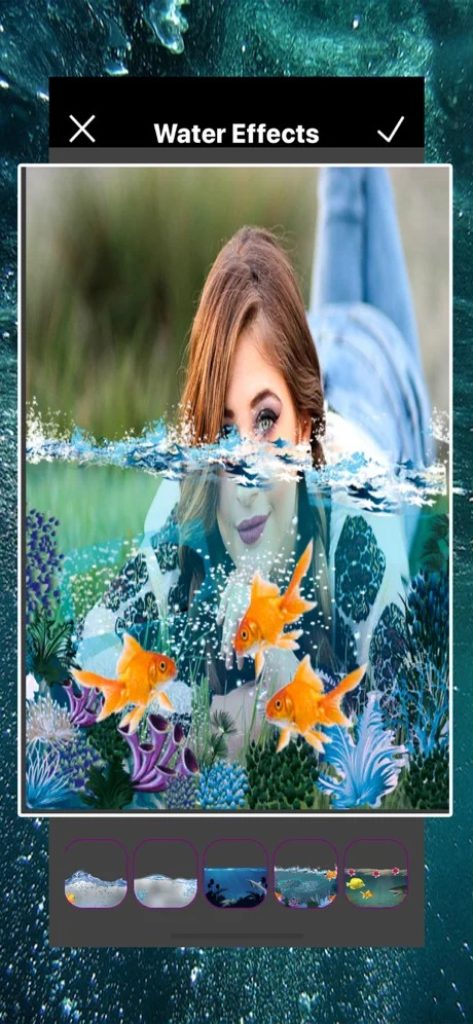 Fantasize and create a lot of interesting works. A great result will not keep you waiting!