There are tons of multiplayer games, but how many of them can be played offline? Keep reading to find it out!
There are plenty of offline multiplayer games for Android in 2023 to have fun with mates. All these games are different—some are simple, some not, some focused on cooperation, others on competition, so there's something for everyone. These games let you sync with mates via Bluetooth or local connection, and some even let several players to use the same screen.
We've gathered together the 12 best games of that kind you may try. Have a look!
DUAL!
Let's start with a popular offline game played by two people across screens.
It needs to be said, it's a local MP game that can rather be played via LAN. Herewith, the users should be near each other to avoid interruptions. The mechanics are quite simple—one player creates the network and the other person joins.
Then, the players will shoot in between the screens until one of them is defeated. The app comes with three modes. In the duel mode, you'll get to tilt your device to run from the bullets and aim your mate. In case you want to cooperate with your pals and not try to defeat them, you should go for the defend mode. It lets you work along with your pals to protect the arena from attackers.
And there's also a mode where you need to score goals by dropping the ball in between screens. The free pack only includes the duel mode, but if one of the users owns a pro pack—the other one can use all the modes as well.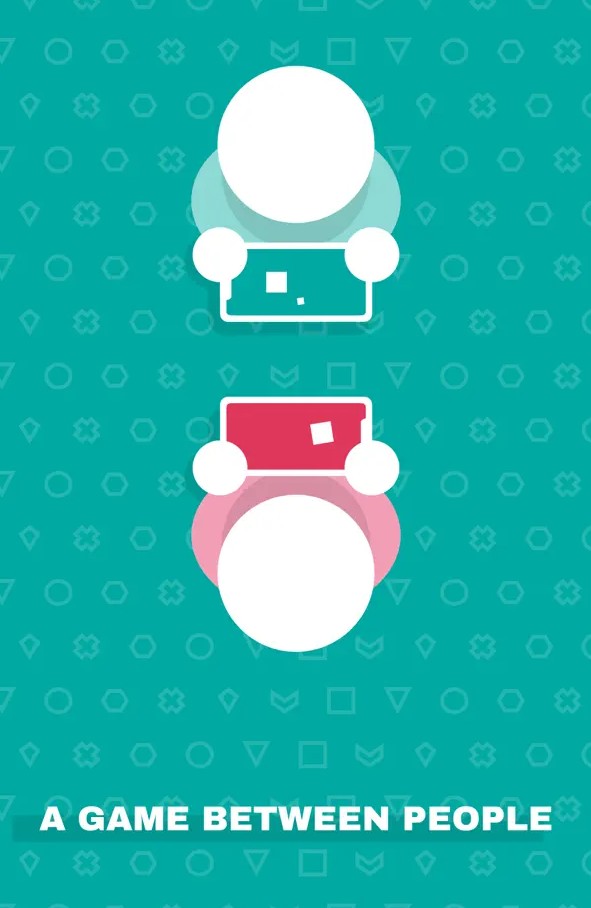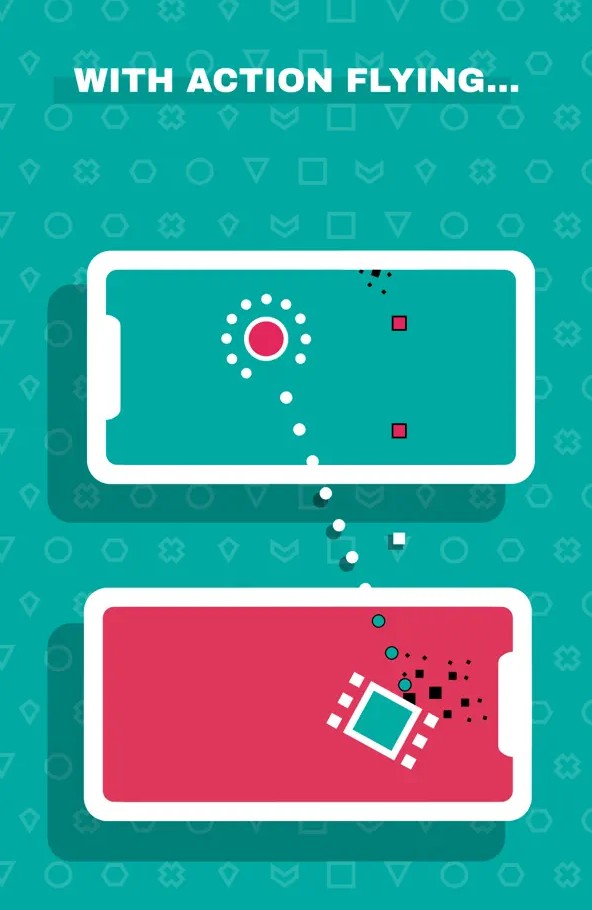 You may also like: 21 Best Bluetooth Multiplayer Games for Android
2 Player Games
As you may guess by the name, it's a compilation of MP games that run offline.
First of all, if you're here for some complex games—this one won't get you satisfied. All the games covered by this app are pretty simple and don't require any skills at all. Herewith, all the games are very pushy and fun to play, and these are one of the best icebreakers for any awkward situations.
As for the controls, the app covers the rounds for up to 6 players, which is quite impressive. Herewith, all the games can only be launched on the same device, and the best choice for this is a tablet. In case you wanna go alone, there's a single mode as well. Needless to say, this app doesn't require any web or Bluetooth connection at all, so it can be played at any time needed.
The majority of the games in this app are remakes of some well-known mobile games, so high chance you'll be familiar with the rules. For instance, there are endless runner games, jumping games, 3-in-a-row ones, bingo, strategies with castle defense, football, and more. There are also plenty of puzzles and balloon-popping games if required.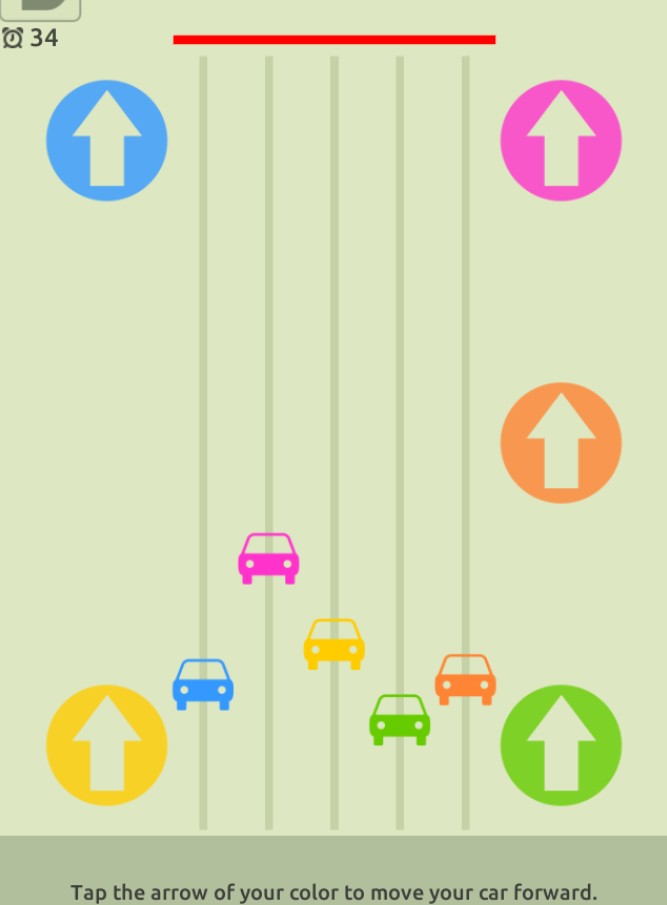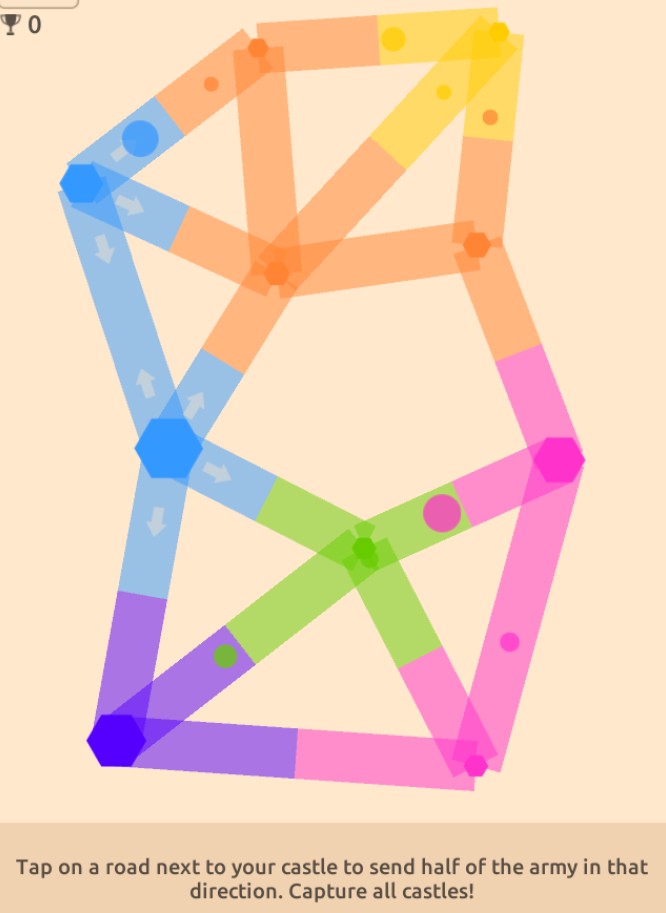 Let's Get Rich
It's a real estate game that lets you get on a thrilling journey with your pals.
This is a roll the dice type of game, that is a lot like monopoly. However, it's not a rip-off—the app comes with an uncommon design and plenty of features you'll totally love. But just like the monopoly, this game will be entertaining for all ages, which makes it perfect for family time. Your main goal in this game is to become a real estate tycoon and avoid bankruptcy at all costs.
To cope with that, you and your fam will get to travel around countless maps, buying and trading real estate with one another. All the maps come with some individual world rules and features you must consider while playing. You'll also get to build some new famous landmarks on each map.
In case you'll get bored one Earth—the game covers loads of space maps to have fun with. As you go, you'll get to elevate your hero and win useful onuses for extra luck, and all that. There are also exclusive chance cards that let you turn the tide of the game with one move. For instance, you'll get to change the land values, spread diseases, and more.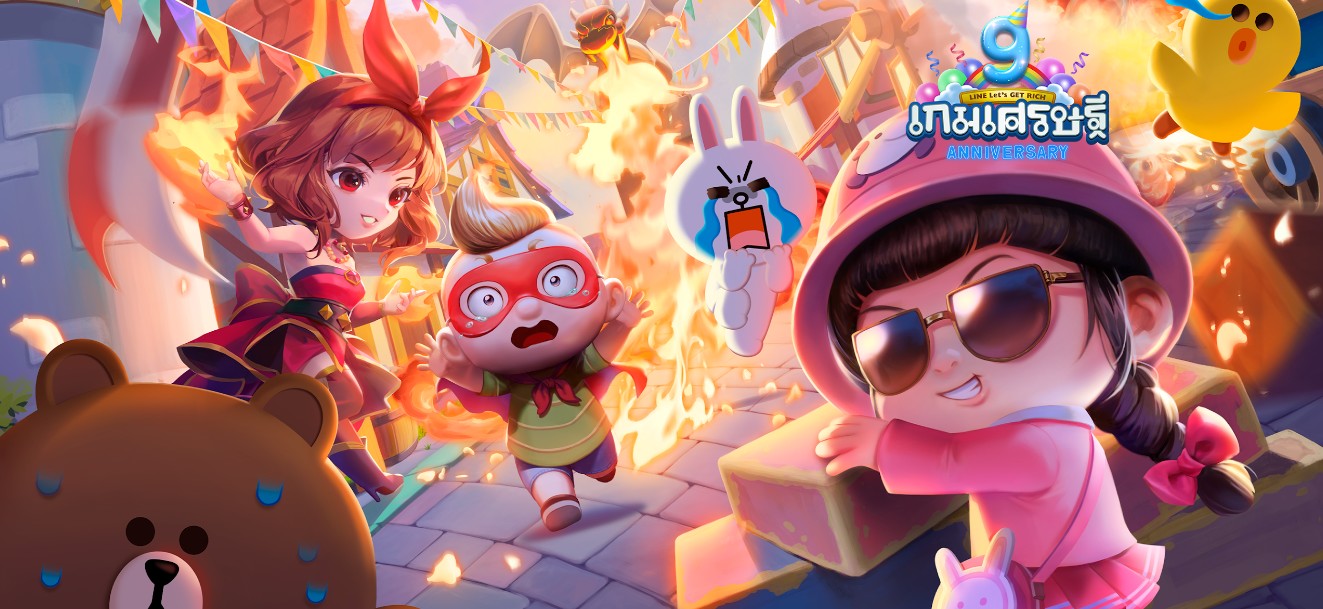 Sea Battle 2
Is there anyone who is unaware of sea battle rules? Well, the chances are quite low.
This app is exactly what you've thought of it—a mobile interpretation of a world-famous board game we all remember from our childhood. The game covers all the classic elements -battleships, airplanes, bombs, submarines, and all that. You'll get to plan and launch attacks on your competitor's fields, using plenty of versatile gears for that.
The game comes with various modes. First of all, you may get into online battles with worldwide payers. Herewith, you may also participate in online battles with your mates by using invitation links. There are also plenty of epic arenas where you can boost your rank and gain more power than ever. As you move through the game, your rank will raise from sailor to admiral.
Along with that, there's an offline MP mode that lets you contest with pals via BT. The principle is the same, but you need to stay close to your pals to avoid interruptions. Plus, you may play with a mate on the same device, but it's better to use a tablet for that. You'll also get to construct and glorify your port city and visit training with bots.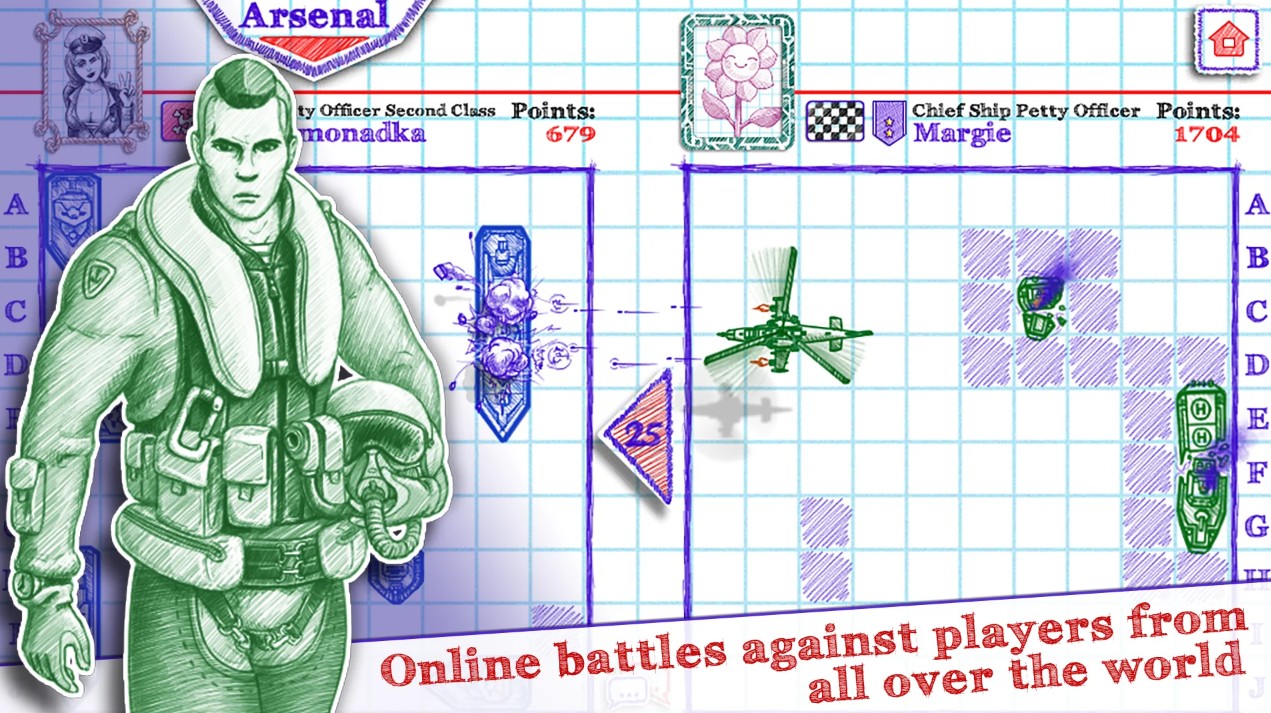 BADLAND
If you're a fan of games with odd vibes and unique graphics—you'll fully enjoy this one.
It's one of the most widespread action runners on the market, and it comes with an offline mode. Herewith, the whole process is based on real physics that you need to consider. You'll find yourself in some weird atmospheric forest loaded with strange creatures, thorny trees, and beautiful flowers.
Your goal here is to help a small, fluffy creature named clone travel through locations and avoid any obstacles on the way. It may seem easy, but it can be quite challenging. The thing is, it's easy to get distracted by the authentic visual and soundtrack and miss out on some deadly details on the way. There might be spiders, falling thorns, and loads of other unpleasant things.
Speaking of offline MP, the game lets several users use the same device. The maximum number of payers is four, and the one who'll become the last survivor will win. Herewith, there are no rules, and you can play dirty with your mates if needed. Of course, you can also cooperate and overcome the obstacles together, it is fully up to you.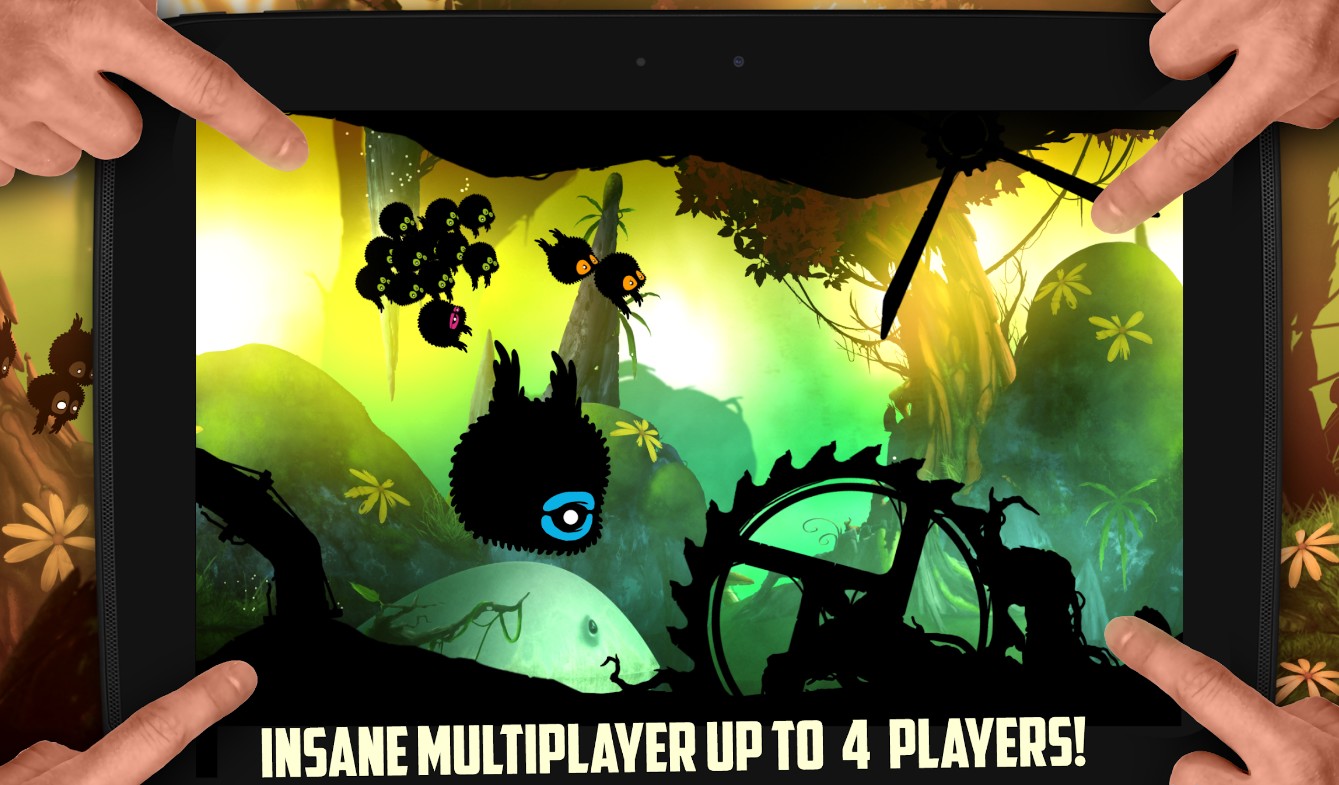 Stickman Party
Here is another compilation of local MP games for up to 4 users.
The app comes with a single mode, and also allows 2,3, or 4 people to play together on the same device. Needless to say, if you're going to play with 3 or 4 people, it's better to find a tablet cause it's pretty impossible to do it on the phone. And if you want to go alone, there's a single-mode here as well. Of course, it's way more fun to oppose with others, but a single mode is nice for enhancing your mastery.
All the games can be launched without a web connection, so you can do it at any time, anywhere. It needs to be said, all the games covered by this app are very simple and will be fun for people of all ages. You can play at parties, dates, family dinners, and in all the other situations that come to mind.
Some of these games come with unique rules, while the other ones are remakes of some famous mobile games. To be more precise, there are such options as endless runners, soccer, tanks, clash, racing, the ball bouncing, color paining, and all that. The new mini-games are added regularly, so you'll always have fresh material.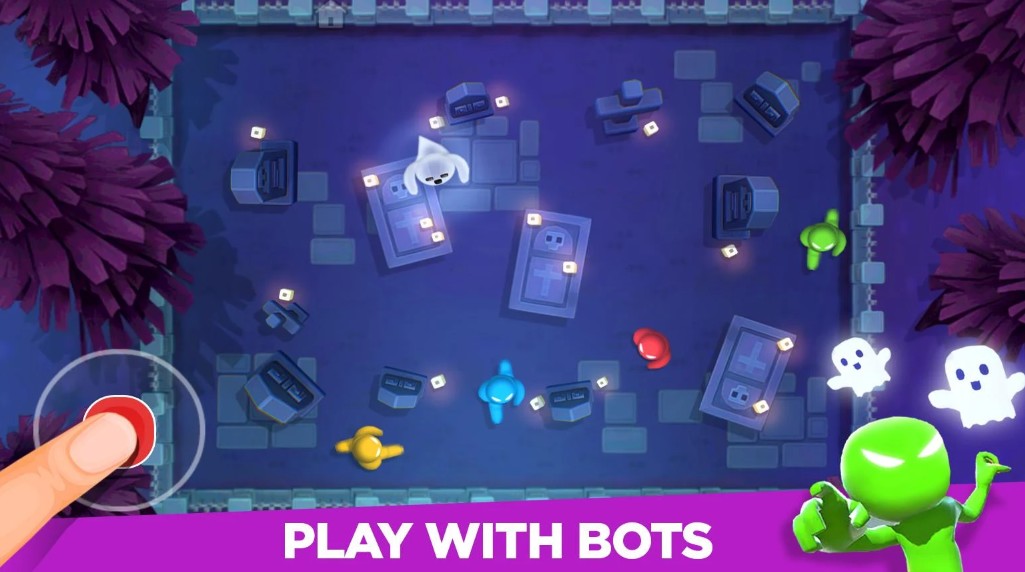 Check also: 26 Best Cross-Platform Multiplayer App Games (Android & iOS)
BombSquad
This is a fun local MP game that lets you engage with pals by bombing each other.
The rules may sound a bit harsh, but you'll need to get rid of your pals by bombing them. Yeah, it's that simple. And why would you do such things? Plenty of reasons—from flag capturing to winning a hockey session. You'll need to use various types of bombs to drop the health of your rivals and not let them drop yours. And don't forget about the immunity drops that will immediately increase your health scale.
You'll get to pick and enhance your hero, and there are plenty of fun options like pirates, mad doctors, crazy chiefs, and all that. As the game goes on, your hero will evolve and become more sustainable to the attacks. You'll also get to earn bonuses to buy new bombs and weapons to conquer your pals.
The game comes with quite a quirky UI that may seem odd for some time, but you'll get used to it. The game can be played on phones, tablets, and even on TVs via controllers. You may also connect a controller with your tablet, so all your mates could join the battle.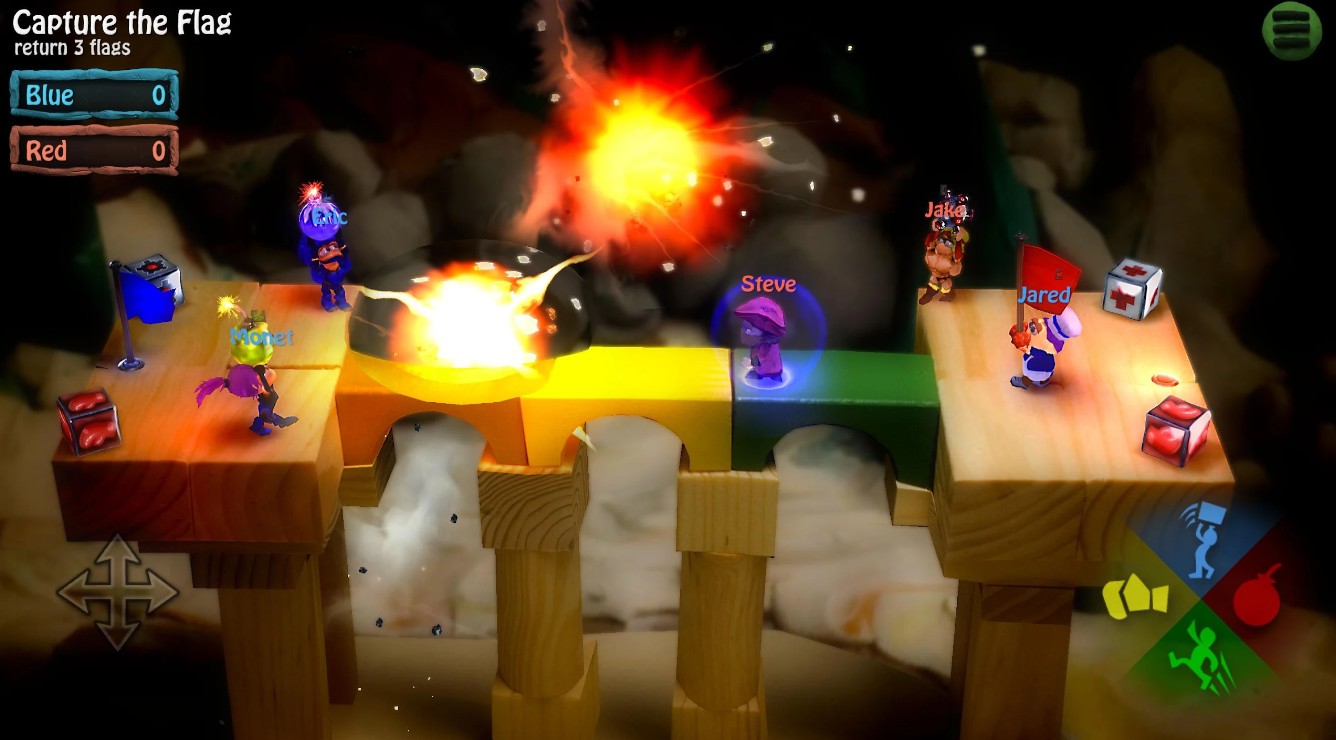 Stumble Guys
This game takes you on a journey where you'll compete against other stumbling, bumbling characters in a series of chaotic courses.
In Stumble Guys, your objective is simple: be the last stumbling character standing. You'll face a variety of challenging obstacles, from rolling boulders to swinging hammers, as you race through vibrant and whimsical levels.
The twist is that your character's movements can be unpredictable, adding an element of humor and surprise to the game.
One of the most exciting features of Stumble Guys is the ability to play with friends. You can form a party and challenge your buddies to a stumbling showdown, adding a competitive edge and tons of laughter to the gameplay.
The app's colorful graphics and easy-to-learn controls make it suitable for players of all ages. Whether you're competing against friends or trying to conquer the obstacle courses solo, Stumble Guys promises hours of chaotic fun and entertainment.
All in all, you will definitely appreciate this game if you want to enjoy it this game with friends even without the Internet connection.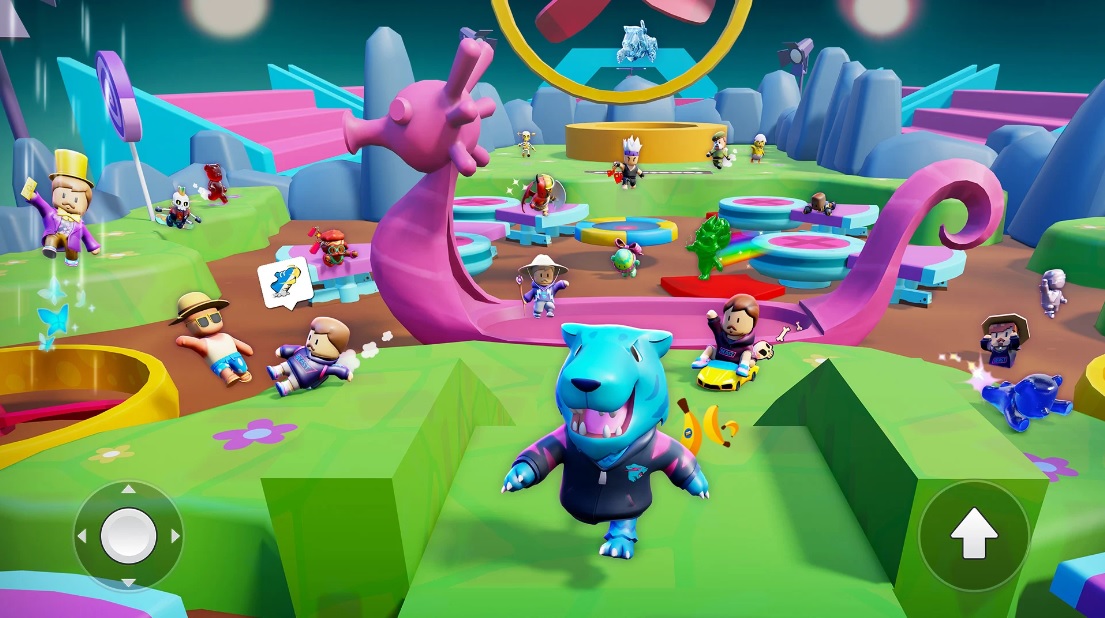 Warlings 2
This game lets you fight with your pals via a LAN connection.
The game covers 6 unique battlefields where you can face up with your mates and find out who is cooler. All the areas are unique—some are located on earth, some are in the sky, some are underwater, and all that. There are 18 map scenarios in total, and more is yet to come. You'll get to pick from a wide range of versatile weapons—from guns to bazookas.
However, this game is not fully about the gears—you may be poorly armed, but win using your brain anyway. Build up a plan and think of every step you take to outsmart your strongest foes. Each win brings you gold that you can spend on posting the power of your character or buying new weapons.
You'll also get to unlock new classes of soldiers to fight on your side. There are 8 classes of units with special abilities that can give you a massive advantage during the battle. Besides, you'll be able to expand the battle zone if needed. You can play with your pals offline via Bluetooth or test your powers in online battles.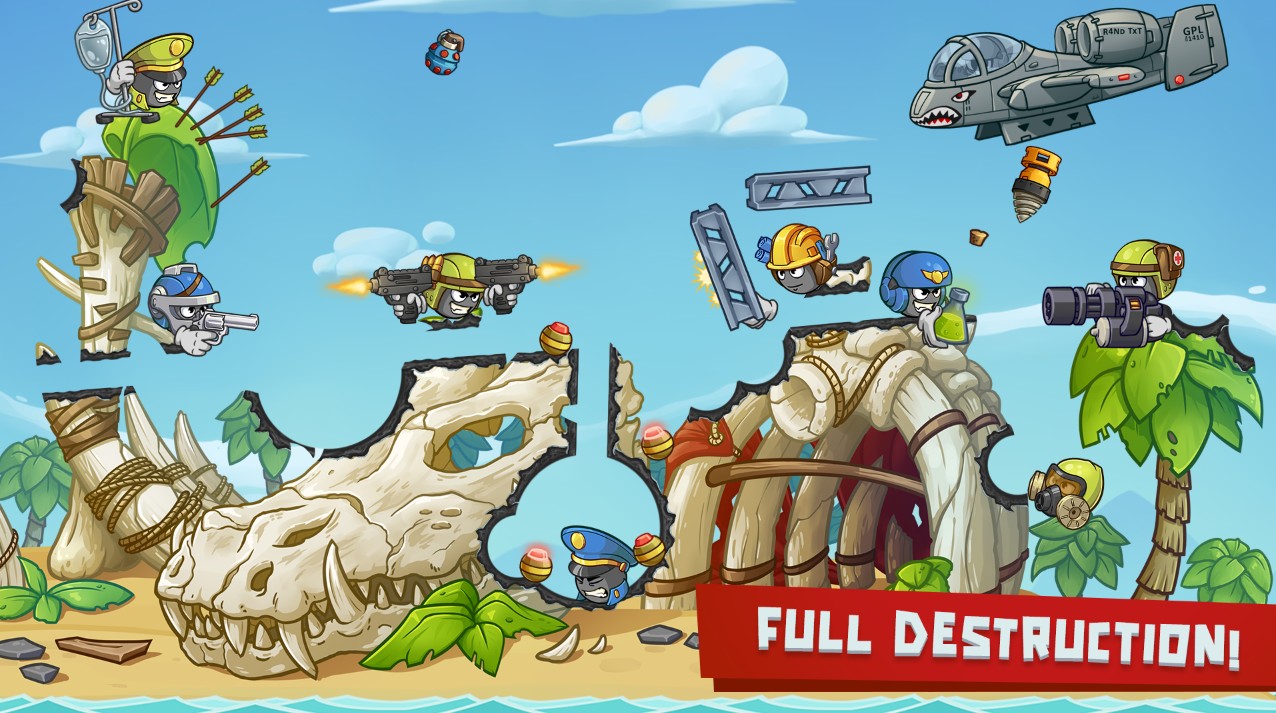 UNO!
This is a timeless card game that has entertained friends and families for generations, and now it's right at your fingertips.
In UNO, the objective is straightforward: be the first to play all your cards or strategically be the last player remaining. The game features a colorful deck of cards, each with its own number or special action.
Your goal is to match the top card in the discard pile by number, color, or action. But watch out for those wild cards – they can change the game in an instant!
One of the fantastic features of the UNO app is the ability to play offline. You can enjoy UNO anytime, anywhere, even without an internet connection. Additionally, the app allows you to invite friends and challenge them to a friendly UNO match, just like you would with physical cards.
In conclusion, I'm sure you will like UNO because it can bring the classic card game to your mobile device, allowing you to enjoy it on the go or with friends.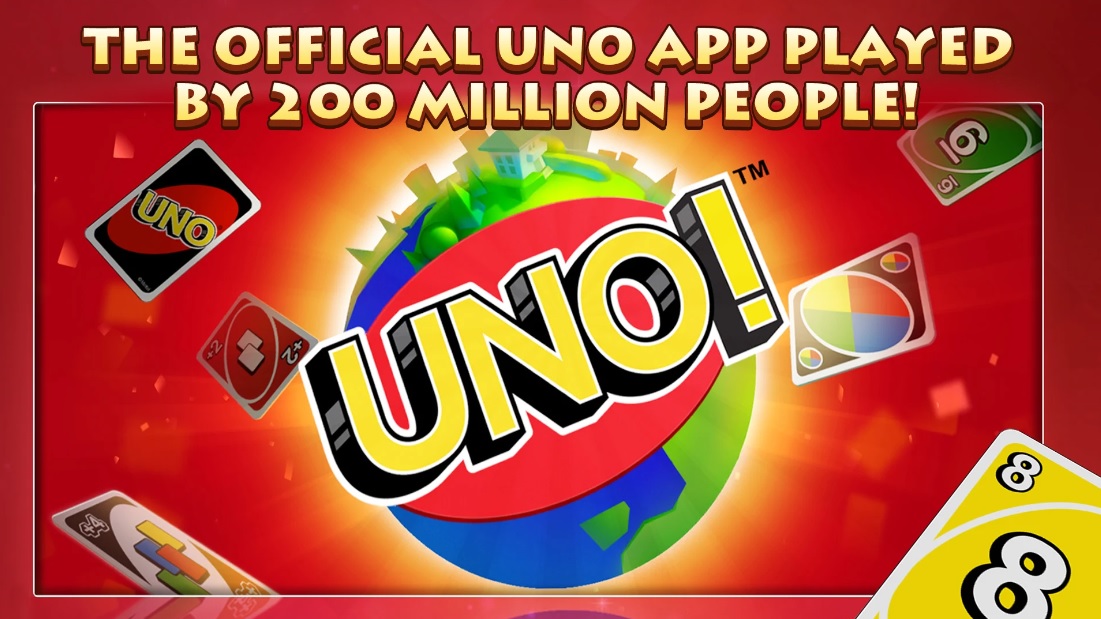 Pixel Survival Game
The name of this game fully speaks for itself. It's a pixel game where you need to survive for as long as you can.
The app comes with several modes—there's a standard MP along with LAN. It takes place in a sandbox world filled with obstacles that may kill you in lots of ways. Your goal here is to pass through as many nights as you can till you'll be the last survivor of your group.
As the game goes, you'll need to chop the wood and stones, craft essential stuff, improve your gears, find food, and more. It may seem like an easy task, but when the world is bundled with zombies, any routine task may cause your death. Of course, if you'll be successful, you'll get treasure chests bundled with survival kits.
The game comes with over 30 surviving items for you to craft and collect, and over 30 types of monsters to defeat. You'll get to cooperate with your mates to construct and guard your home, gather food, and improve gear. Herewith, you can cheat and push your mates into the hands of death if needed.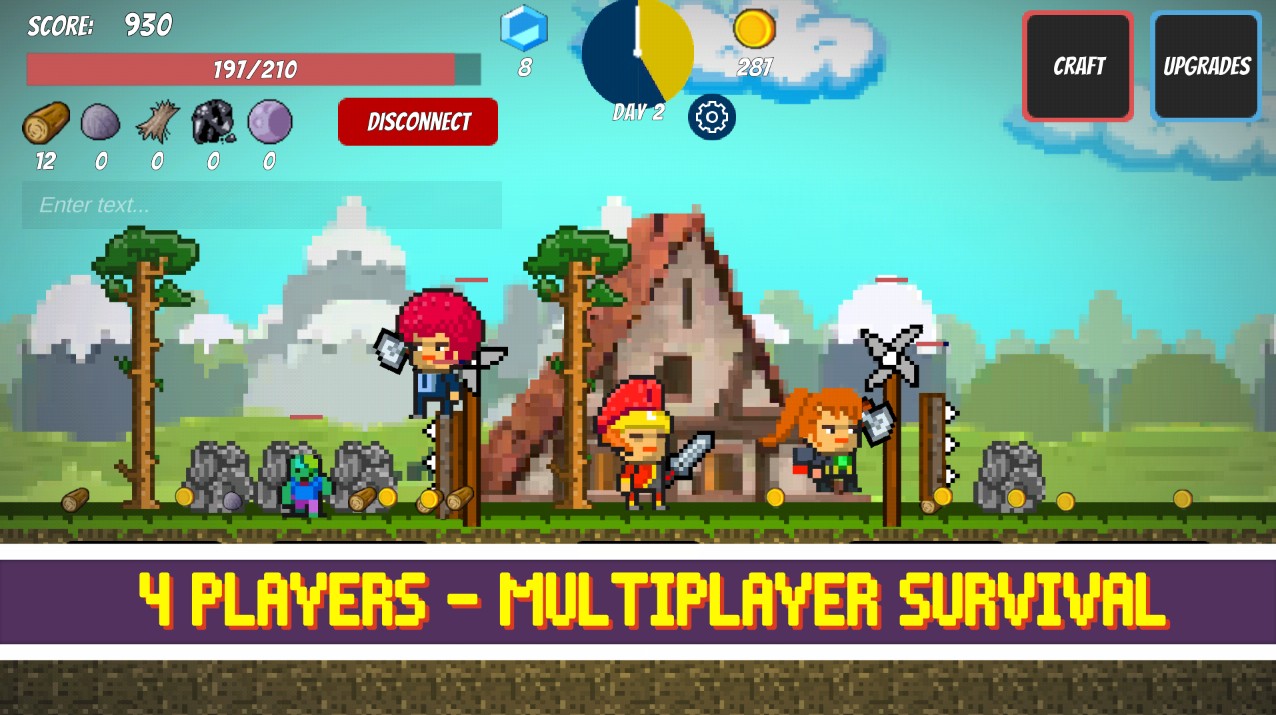 You may also check: 13 Best Multiplayer Games with Voice Chat on Android & iOS
Among Us
Among Us is an incredibly popular and addictive game that invites you to enter the world of interstellar mystery and deception.
In this game, you find yourself on a spaceship with a group of other players, but not all is as it seems. One or more players are secretly impostors with the mission to sabotage the ship and eliminate crew members. It's your job to figure out who the impostors are and vote them off the ship before it's too late.
The app's simple yet captivating graphics and gameplay make it accessible to players of all ages. You can play with friends or join games with players from around the world, working together to identify the impostors or deceive your fellow crew members.
The game's chat feature allows for discussion and strategy, adding an extra layer of excitement.
In general, Among Us is an app that combines strategy, deception, and social interaction in a thrilling interstellar setting.