If you've ever wanted to try a new hair color, but doubted if it will look good, you've come to the right place.
We've gathered the best apps to choose your head color (Android & iOS) to help you decide if the coloring is worth it. These apps let you virtually change your hair color, and some of them even feature full-on hairstyles. All the apps offer a pretty wide virtual dye selection from classic coloring to vibrant shades or complex styles. Let's dive in!
MakeupPlus
It's a virtual transformation app that lets you try various hair colors. It lets you go through all the steps of getting a transformation from lipstick and eyeshadow to hair dye.
The app doesn't let you try on hairstyles, though, so keep that in mind. It features a wide range of hair colors, including vibrant colorful ones. The virtual dye applies pretty well, it doesn't look odd at all (thanks to the AI).
You may rather use the app on pre-made selfies or in a built-in cam. Plus, the app has a whole section of themes that get you to try complex looks right away.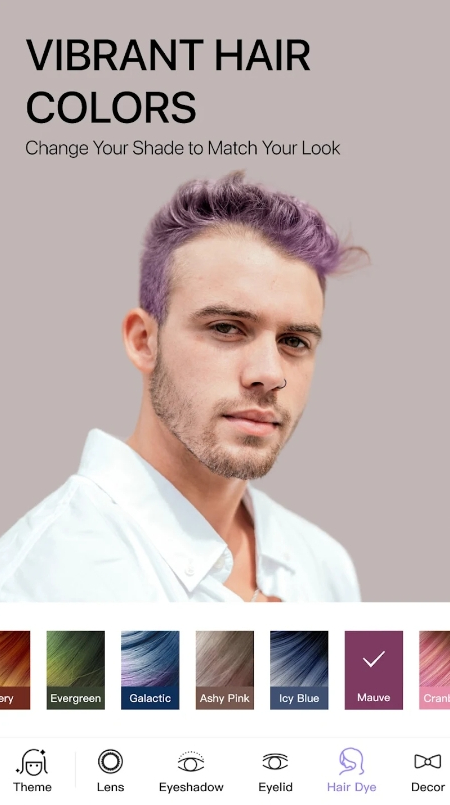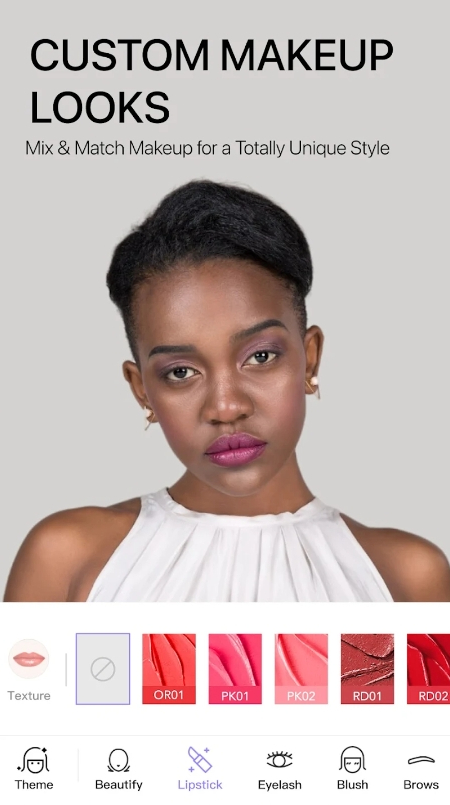 You may also like: 11 Free Apps That Let You Try Different Haircuts
HairStyle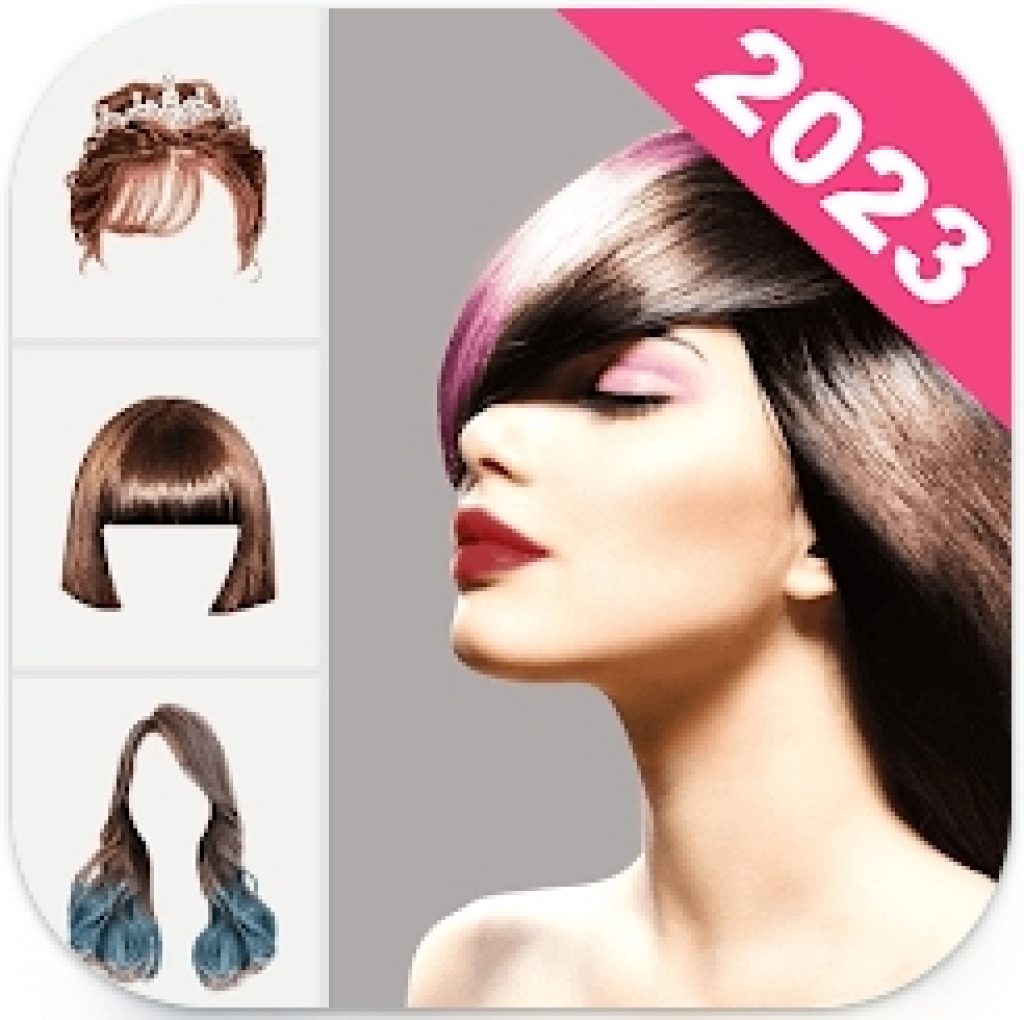 This app lets you try various cuts and shades to find out what looks best on you. It features both men's and women's hairstyles, which is rare in this kind of app.
The mechanic is simple: you need to load a selfie (or any kind of portrait) and you're ready to go. The main goal is to pick a nice quality pic with semi-good lighting. The selection of hair ye is wide enough to satisfy your curiosity, so no worries here.
As for the hairstyles, they may not always look nice. Sometimes you may need to adjust the size or rotate it a little. Hairstyles are definitely where this app thrives, but the dye tool totally worth it.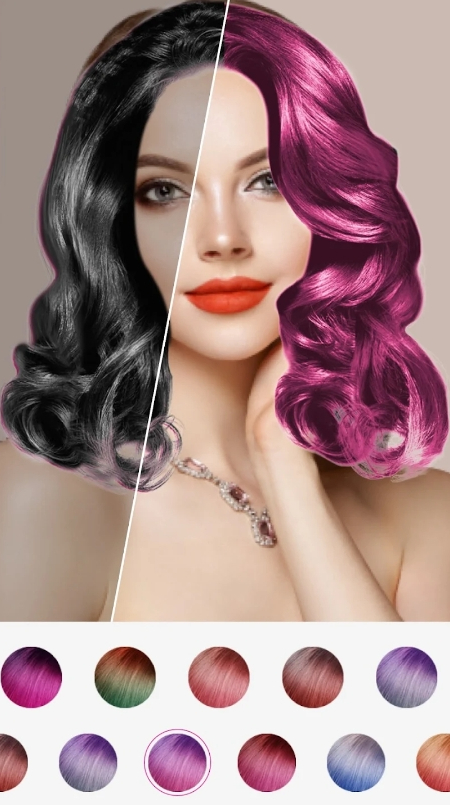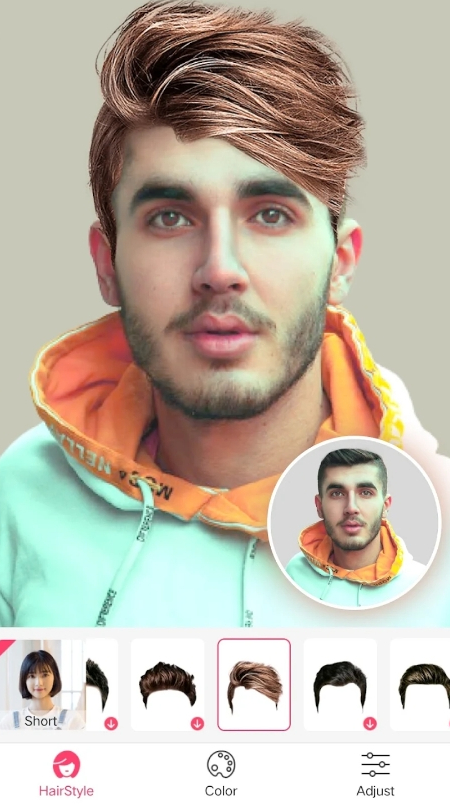 Hair Color Booth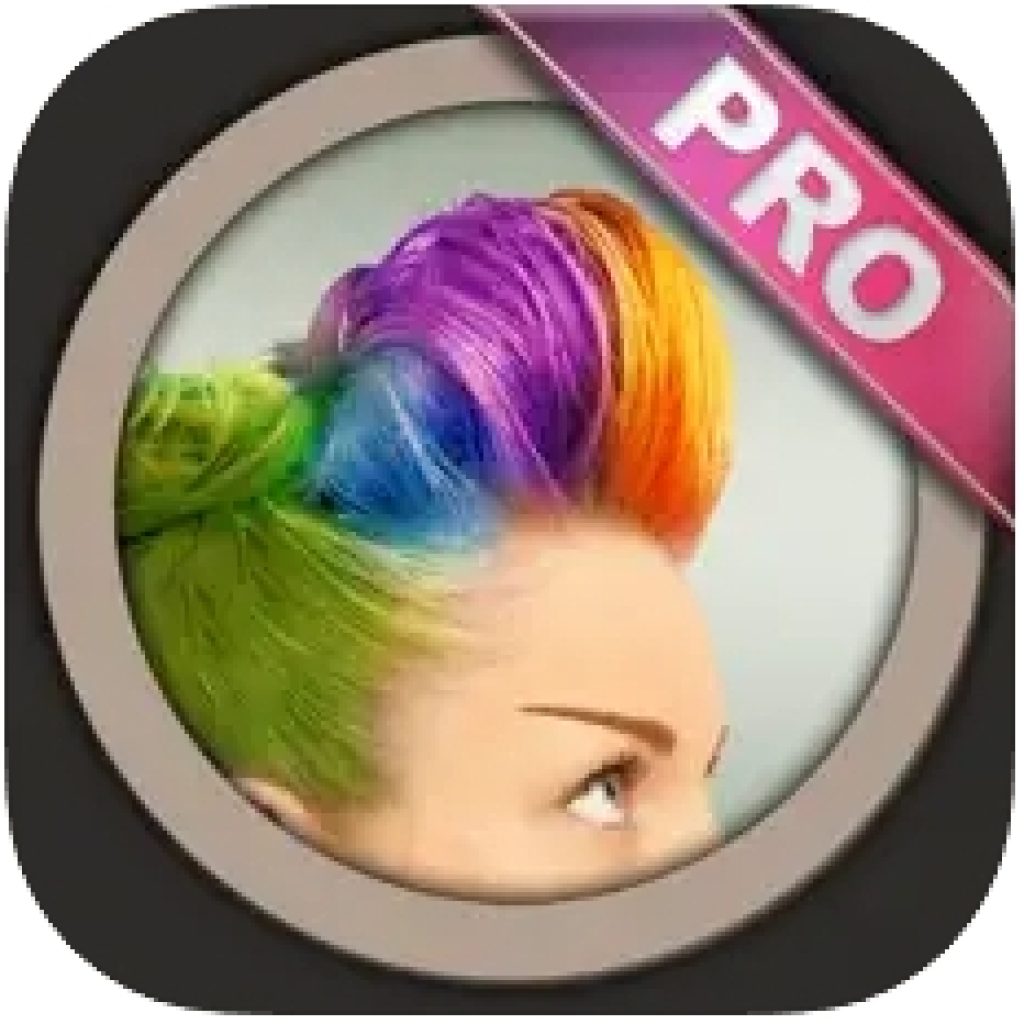 Now that colorful hair has come in style again, more and more people start to wonder if it would look great on them. Getting your hair dyed with a vibrant color may be tricky, and it's better to get previews of how it may look.
Well, this app gives you a clear idea of whether certain colors would suit you or not. All you need is to load a nice-quality selfie and pick the dye you would like to try.
Once it's done, the app will automatically dye your hair, and you'll get to add multiple adjustments. You'll be able to add an ombre effect or even try a rainbow dye.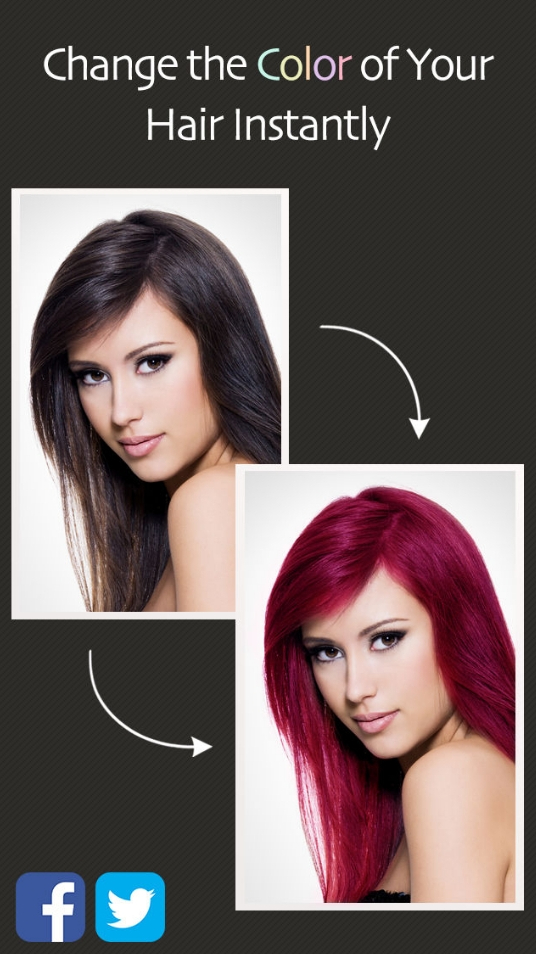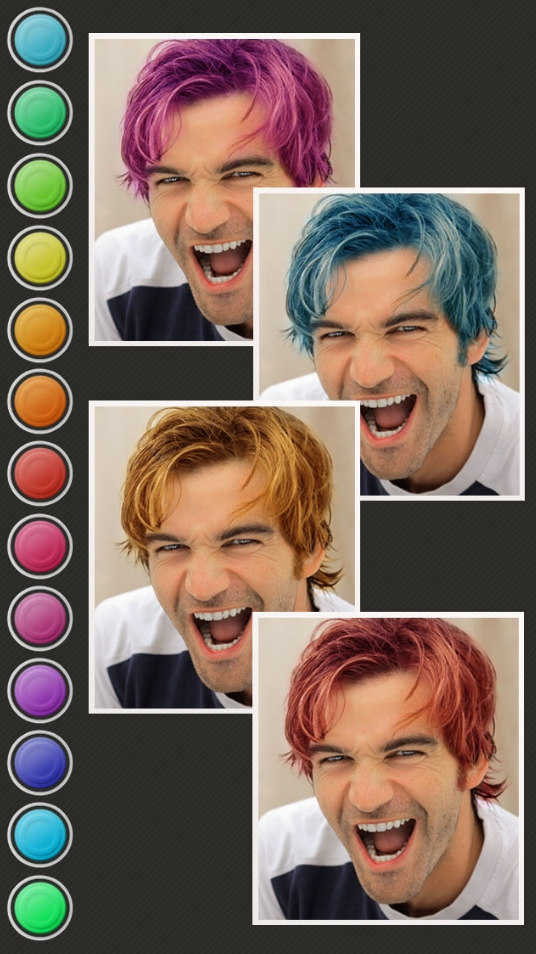 Hairstyle Magic Mirror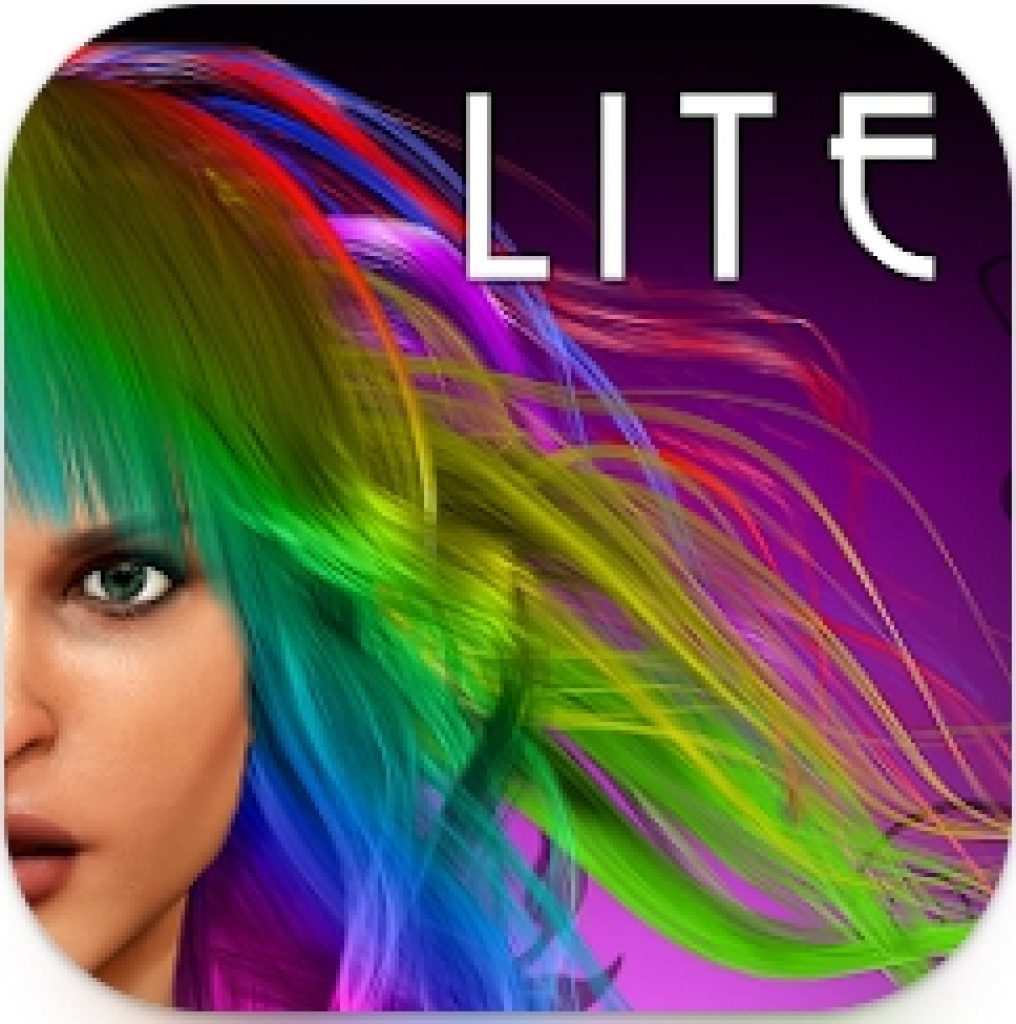 Here's an app that lets you prep for a hairstyle change. It covers dozens of styles of all kinds, so there's smth for everyone. There's a special pack of men's hairstyles as well if needed.
Plus, the app lets you virtually dye the hair whether it's your original cut or a virtual one. You'll get to try multiple shade variations from classic to colorful ones.
More to that, you'll get to create a custom color or add lighting strands if needed. In case you don't want to load your pic, there are 4 characters to try instead, and all of them are rotatable.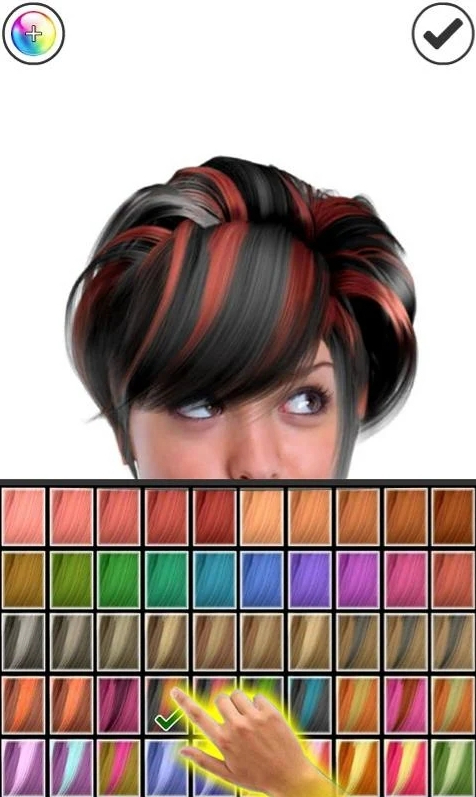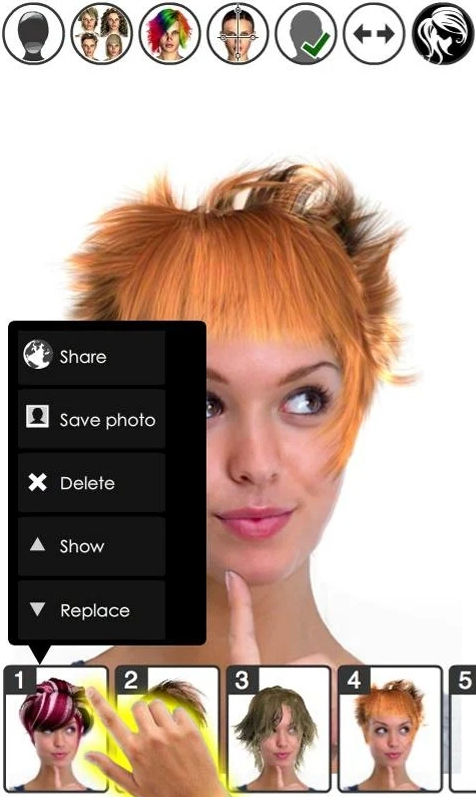 Check also: 5 Free Hair Analysis Apps
Hair Color Changer
This is a nice app if you want to try a bold hair color but starting to have second thoughts. It covers multiple dye shades of all kinds, and you'll get to see how these would look on you.
But the best thing is, you'll get to create complex coloring techniques by using a precise brush. Thus, you'll be able to get light strands, an ombre, and even a full-on rainbow look.
You'll also get to adjust the intensity of each color, which is handy. The app comes with a simple before/after tool, so you'll get to compare the shade with your current one.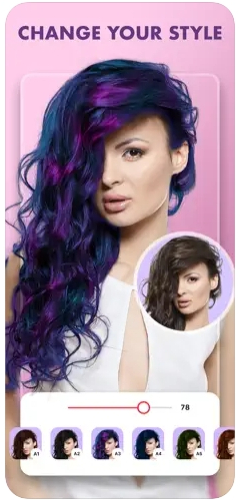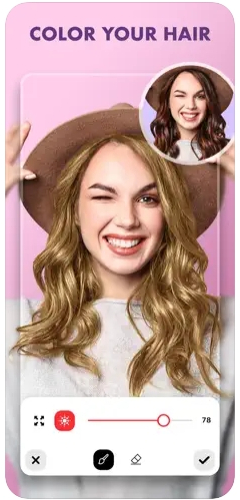 Fabby Look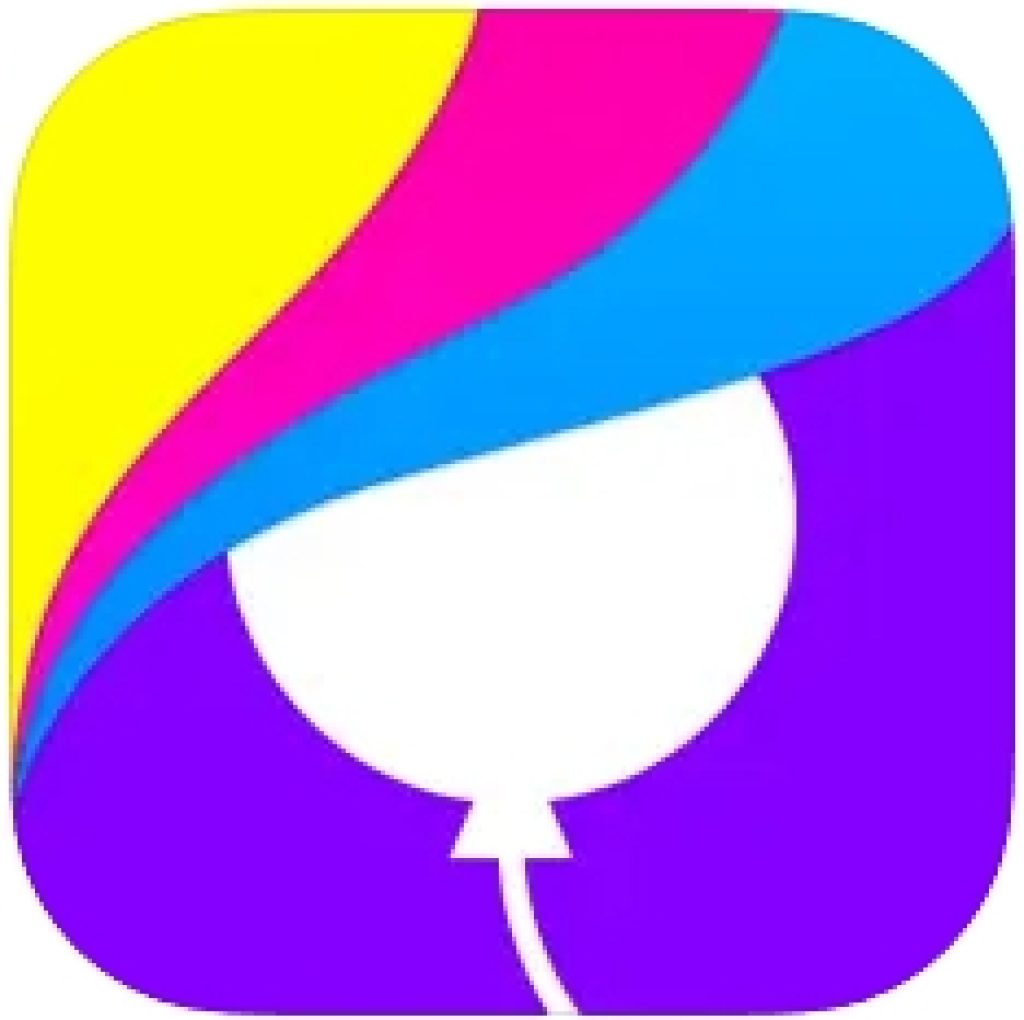 It's an app to try new hair shades in real-time. It comes with a built-in AI-powered cam you can use to see how certain dye shades would look on you.
Herewith, the selection of shades is not as big as you may want it to be (at least for now). There are under 20 trendy styles and shades, including some bold vibrant colors.
The dye applies pretty well, so you won't look cartoonish. You'll also get to rotate your head to see how it looks from different angles. You may also try the colors on pre-made pics if needed.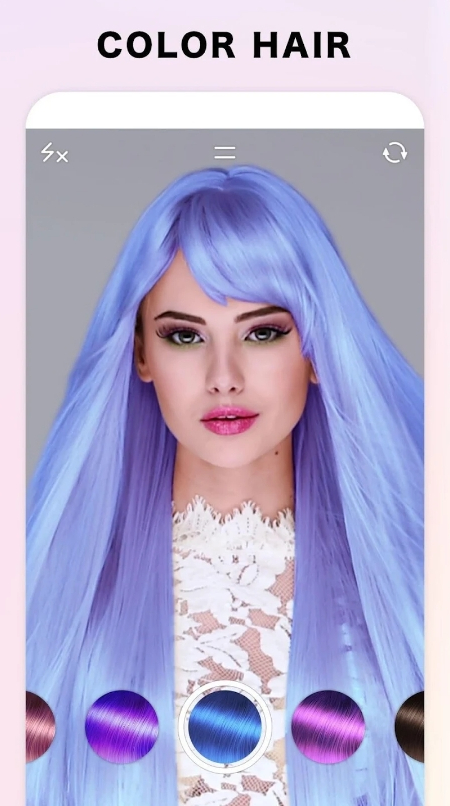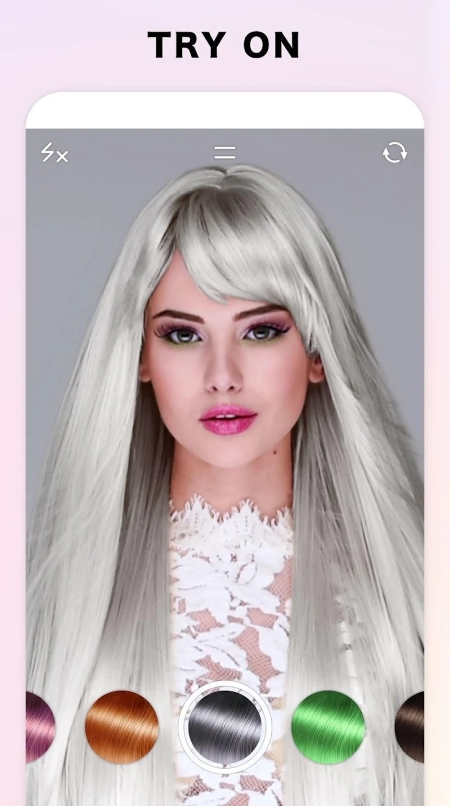 Voir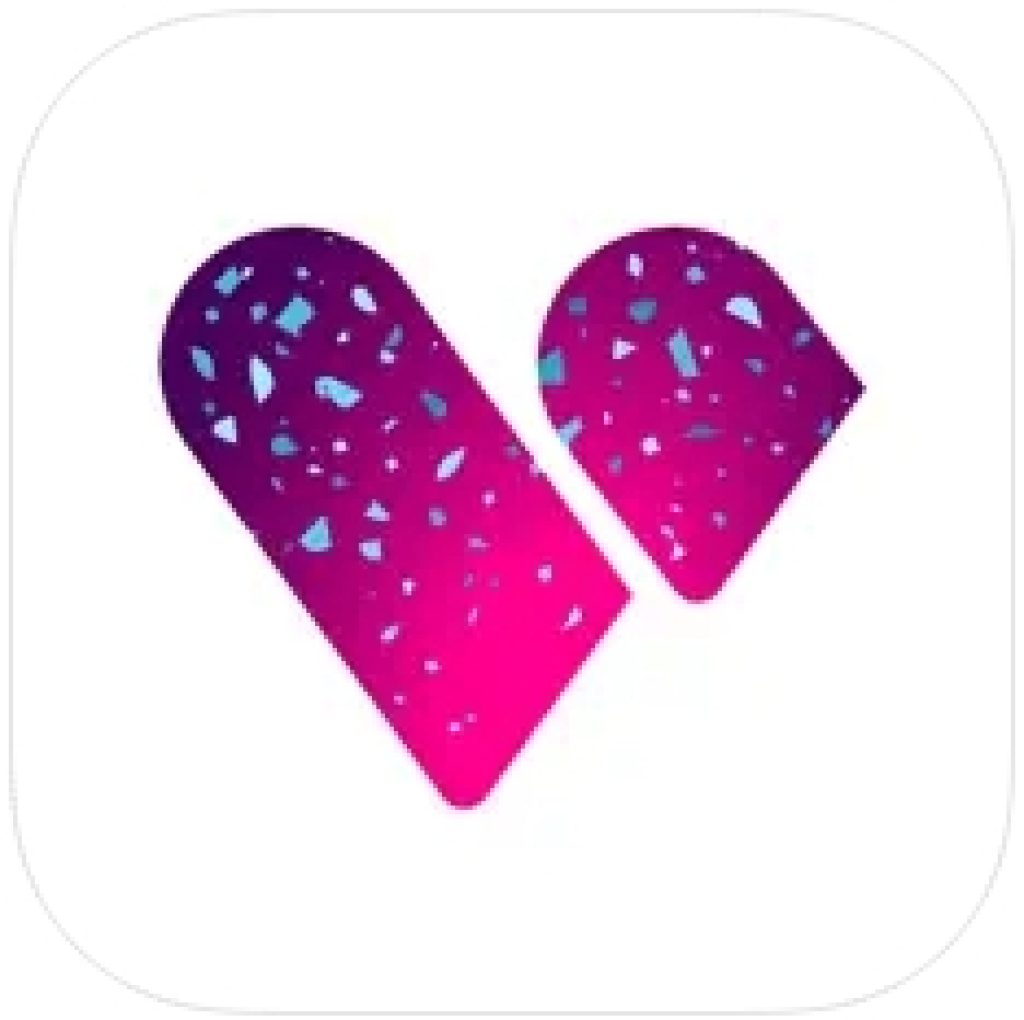 That's a beauty filter app you can use to play with your hair shade without actually dying it. It covers plenty of hair shades from classic platinum and hazelnut ones to full-on unicorn rainbow ones.
It should be said, the app doesn't offer that many adjustments when it comes to virtual dye: all you can do is try per-made themes and just the intensity.
Along with that, there are multiple features for virtual makeup and skin retouching, so you could level up your selfies with no effort. The app is AI-powered, so all the makeup ad etching looks as natural as possible.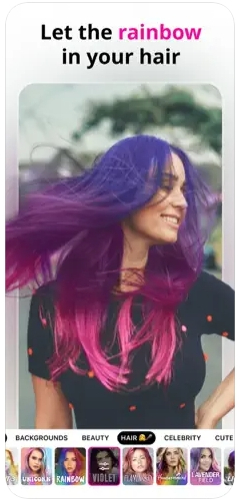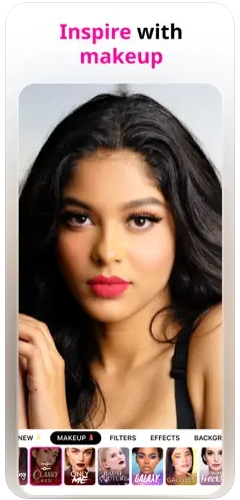 You may also check: 7 Best Hair Salon Booking Apps
YouCam Makeup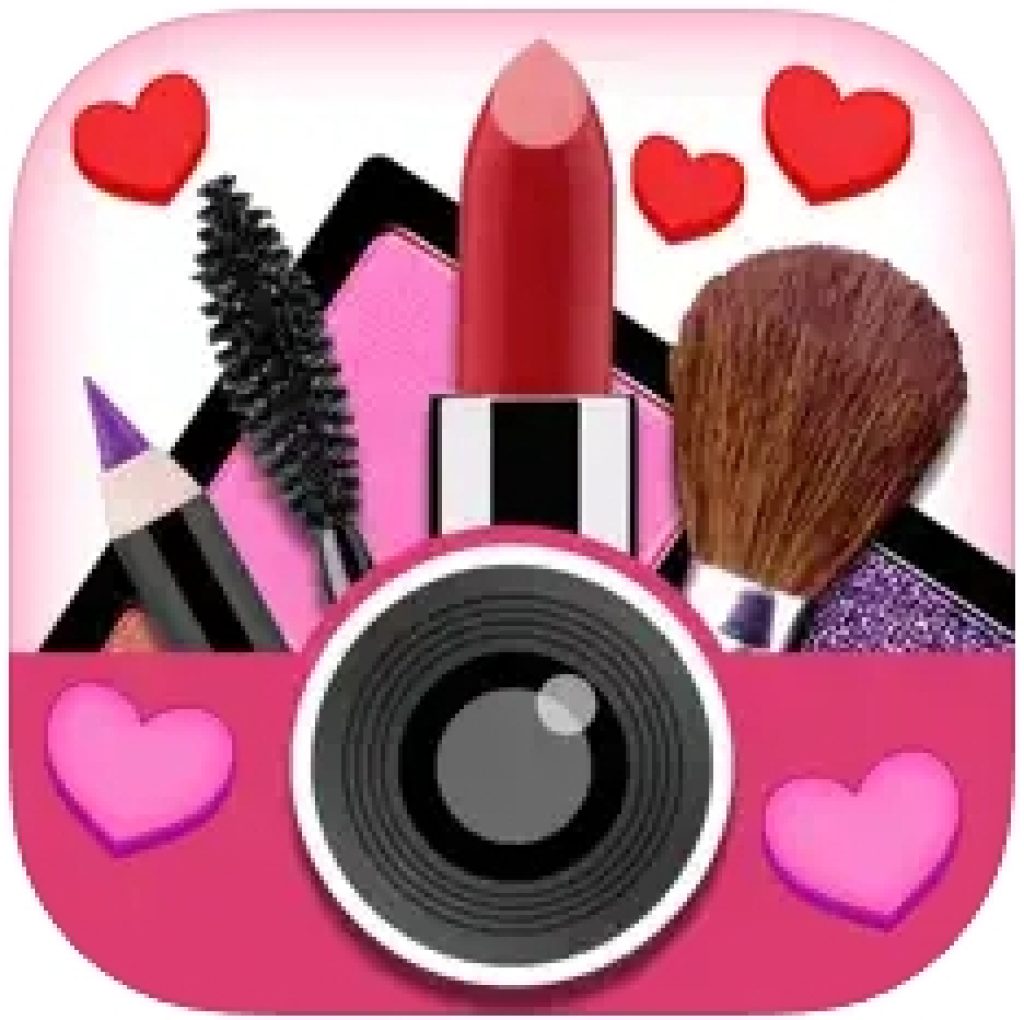 And lastly, there's a well-known makeup camera app that features virtual hair dye. Although the app is mostly dedicated to makeup, the hair sections are pretty complex.
There are multiple dye shade options, and all of them are sorted by category. For instance, there's a pack of ombre styles, a pack of one-color ones, a multicolor pack, and more. All the trendiest shades are covered, and you'll get to alter the intensity as well.
As for the other tool, the app lets you try multiple makeup products like lipstick, eyeshadows, blush, and all that. It also features a body tune and a retouching instrument.