Apparently, if you're reading this article, you're not just a cooking enthusiast, but a kitchen pro who loves experimenting with meals and knows how to combine ingredients, and is ready to pass your knowledge to others. In fact, there is no limit to creativity when it comes to cooking, so why not try? One of the most convenient ways to create your own cookbook nowadays is doing that by using your phone.
In order to discover even more exciting ways to prepare various dishes, you can explore these free cooking apps for beginners. You will discover new recipes, ingredients, and cooking techniques!
Now, let's take a look at these best apps to create your own cookbook on Android & iOS.
ChefTap
ChiefTap might be the not most downloaded app out there, but it's definitely the best app when you want to compile your own cookbook. Along with the possibility to save recepies from the net, it allows you to create your own recepies and group them together – then share these lists with others via social networks.
ChefTap is a convenient and eye-pleasing specialized application. What is more, here, except planning your cookbook, you can create something like a blog about your recepies and share your discoveries and insights as in your own "food Twitter".
In ChiefTap you can find the following features and nice additions that will make your iteration easier and captivating:
The app recognizes the contents of the recipe on the page, cutting off all unnecessary;
At the same time, it recognizes the products and a sequence of actions into the necessary fields by itself;
Saves links to the original source;
Allows you to put labels;
If the recipe has been tested and approved you can leave a note;
There is an option to view each step of the recipe on a separate screen;
You can also put a recipe to the "Make List" – convenient when planning a menu, for example, for holidays; and the "Done" button deletes recipes from this list
By logging in to the site, you can view and edit recipes from your PC – it is also sufficient when editing your cookbook.
Cons:
Inconvenient addition via the web version – you need to manually enter the recipe;
In the original version, there is no automatic function that pulls up the recipes in the web version;
The original version is limited to only 100 recipes;
You cannot write down your own recipes and store screenshots in the smartphone application.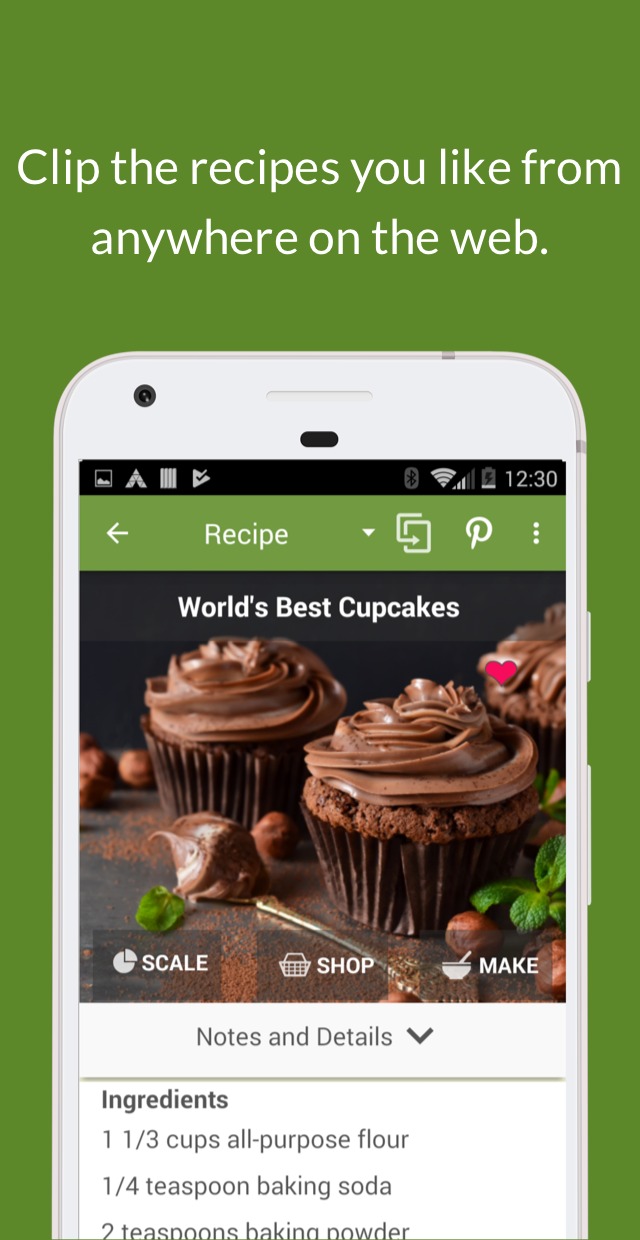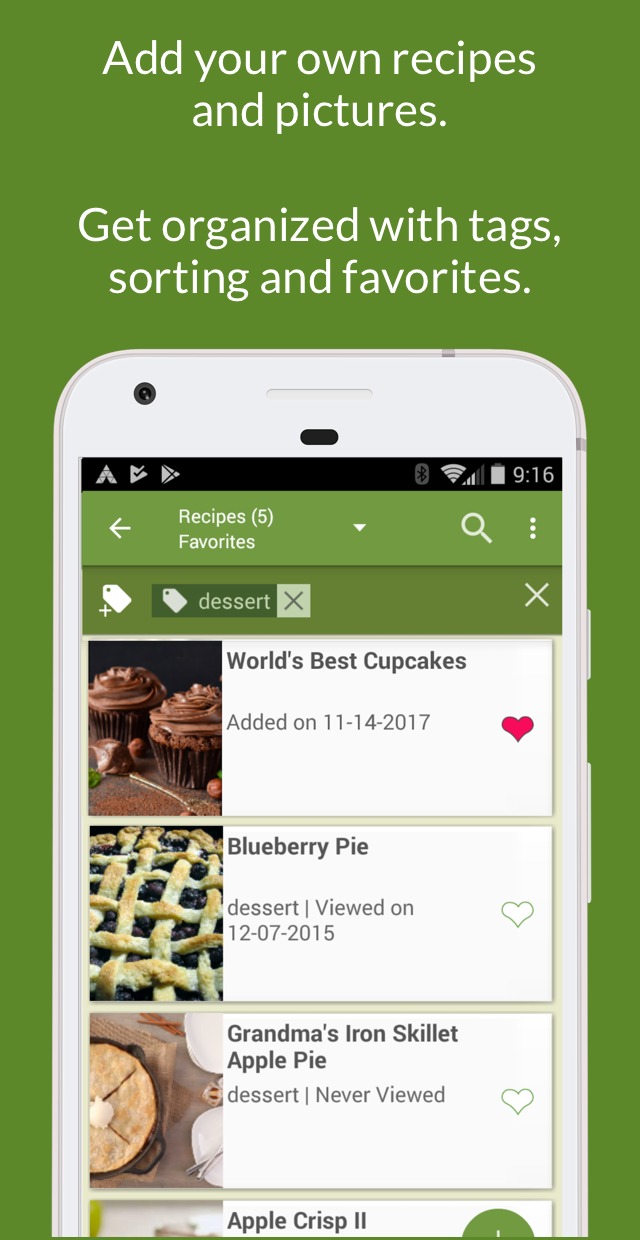 You may also like: Is it Vegetarian Food? 7 Best Apps to Determine for Android & iOS
Evernote
Evernote has never let one down before. Unfortunately, the company has discontinued support for the Evernote Food app, but the universal version is great for creating and storing recipes, convenient search, and planning. And for compiling the cookbook specifically, you can just use notes and then put them together as a book.
What is can be helpful for concerning the creation of a cookbook:
Convenient storage system: you can create notebooks, sections, put labels;
The app has a Web Clipper browser extension. This allows you to save notes in different formats from your computer browser in one click.
Recommendation: use a "Simplified article" – in this case, all unnecessary elements like advertising, site menus, etc. are cut off.
There are versions for all platforms. By creating one account, you can synchronize data and have access to your cookbook from any device;
You can create notes in a wide variety of formats, including audio tracks, photos, and screenshots;
The mobile application has a camera function for documents, with which it is easy to digitize a paper cookbook.
Cons:
The original version quite predictably has a memory limit;
Sometimes, while saving from a smartphone, it does not pull up a note, but only saves a link to the article. You have to edit it later from your PC.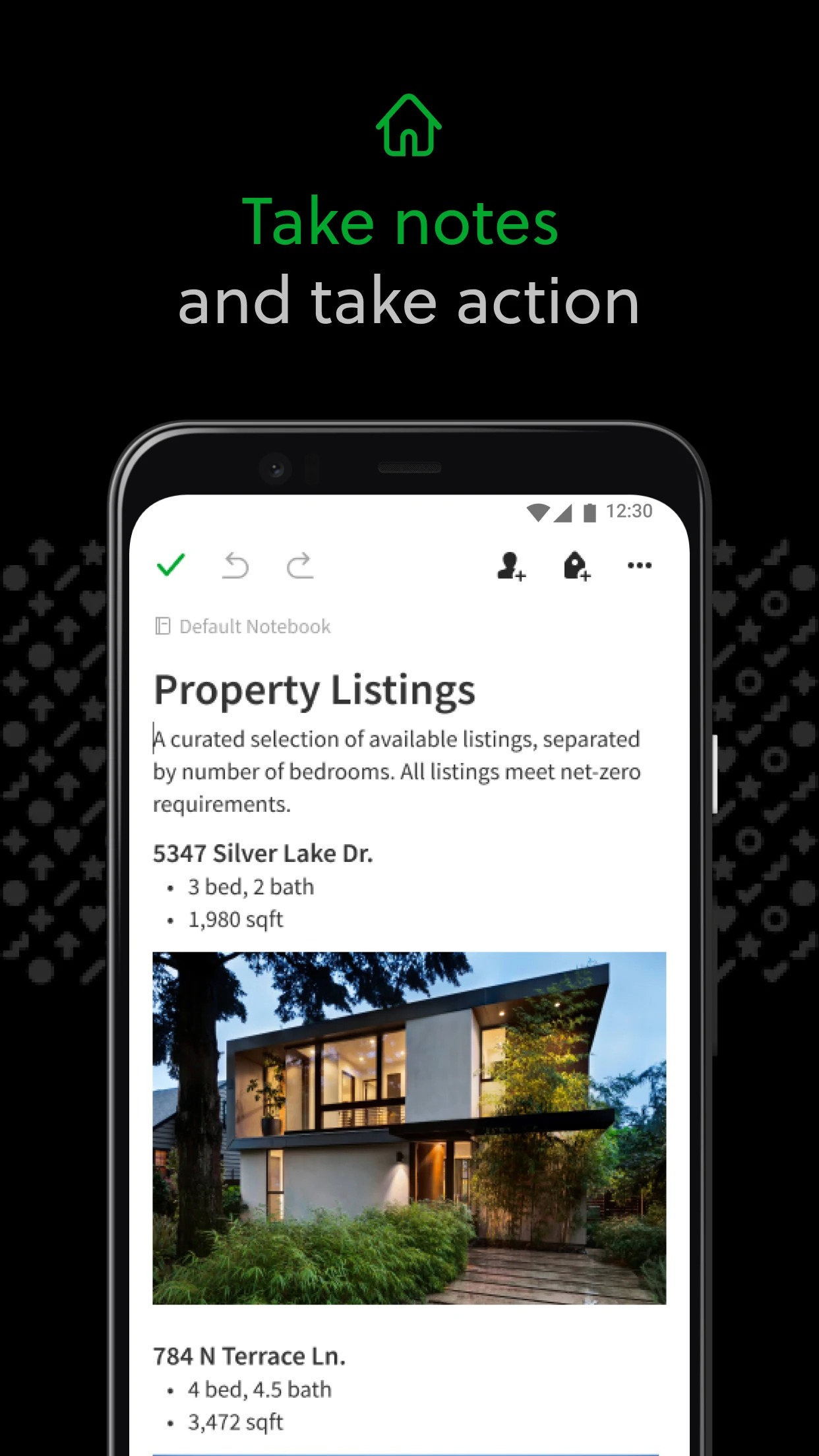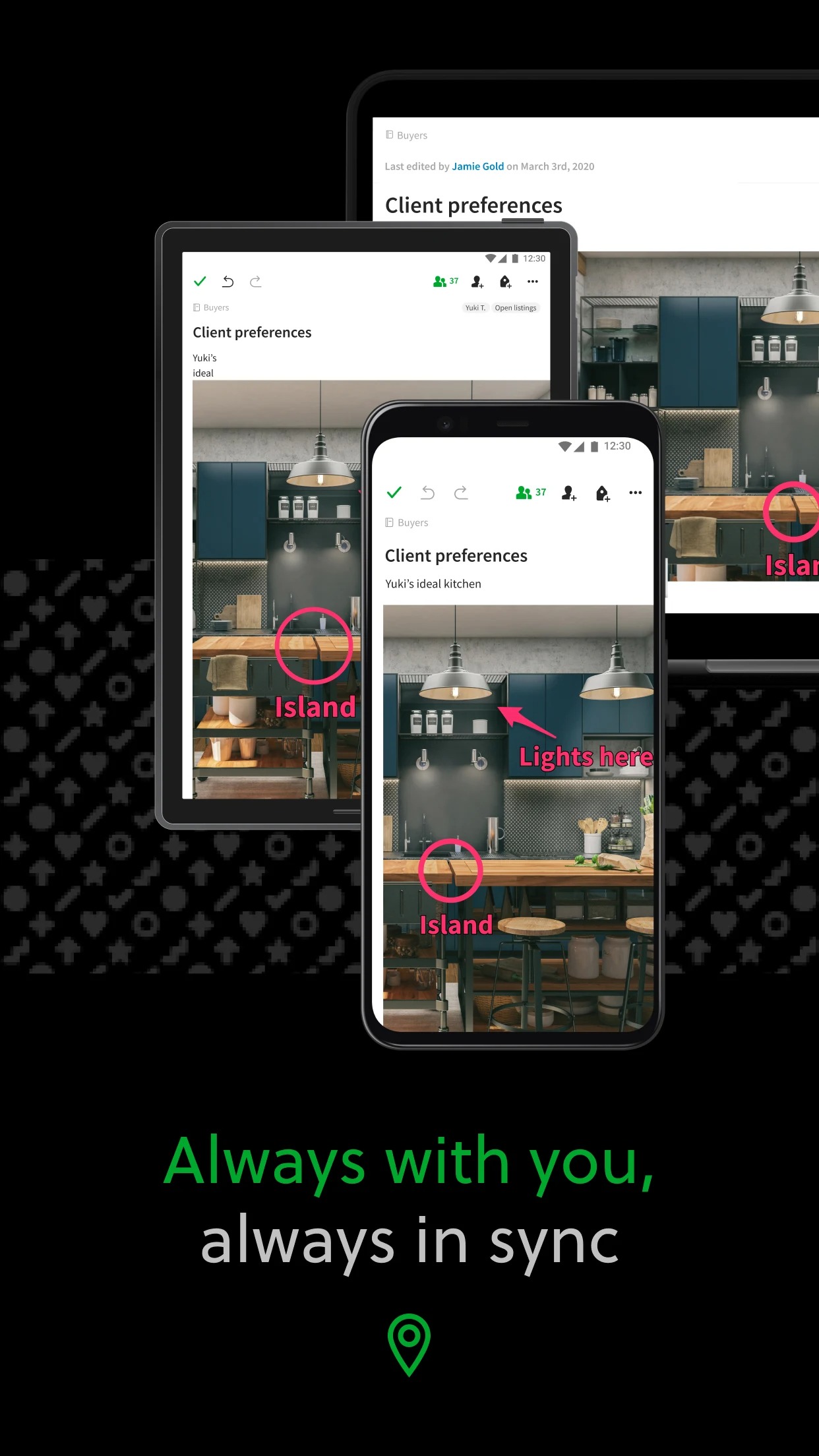 RecetteTek
This app will be suitable for those who are looking forward to something light, like creating a cookbook for their friends or family. The interface design is more plain, it has less features, but if you don't want to get deeper into the subject, this app is great for you.
What you find in this app:
User-friendly intuitive interface;
Recipes can be graded;
You can save recipes with photos, add products, and cooking process;
There are functions for adding a recipe to the calendar and making a shopping list, products to which can be imported directly from the recipe;
Filters by categories, tags, products are implemented. Interestingly, you can search not only desirable but also undesirable dishes;
You can look up any kind of recipe on the Internet right from the application, using Google;
It allows you to write down your own recipes and upload photos and screenshots.
Actually, we have found only one disadvantage:
Sometimes the components and the cooking method are displayed incorrectly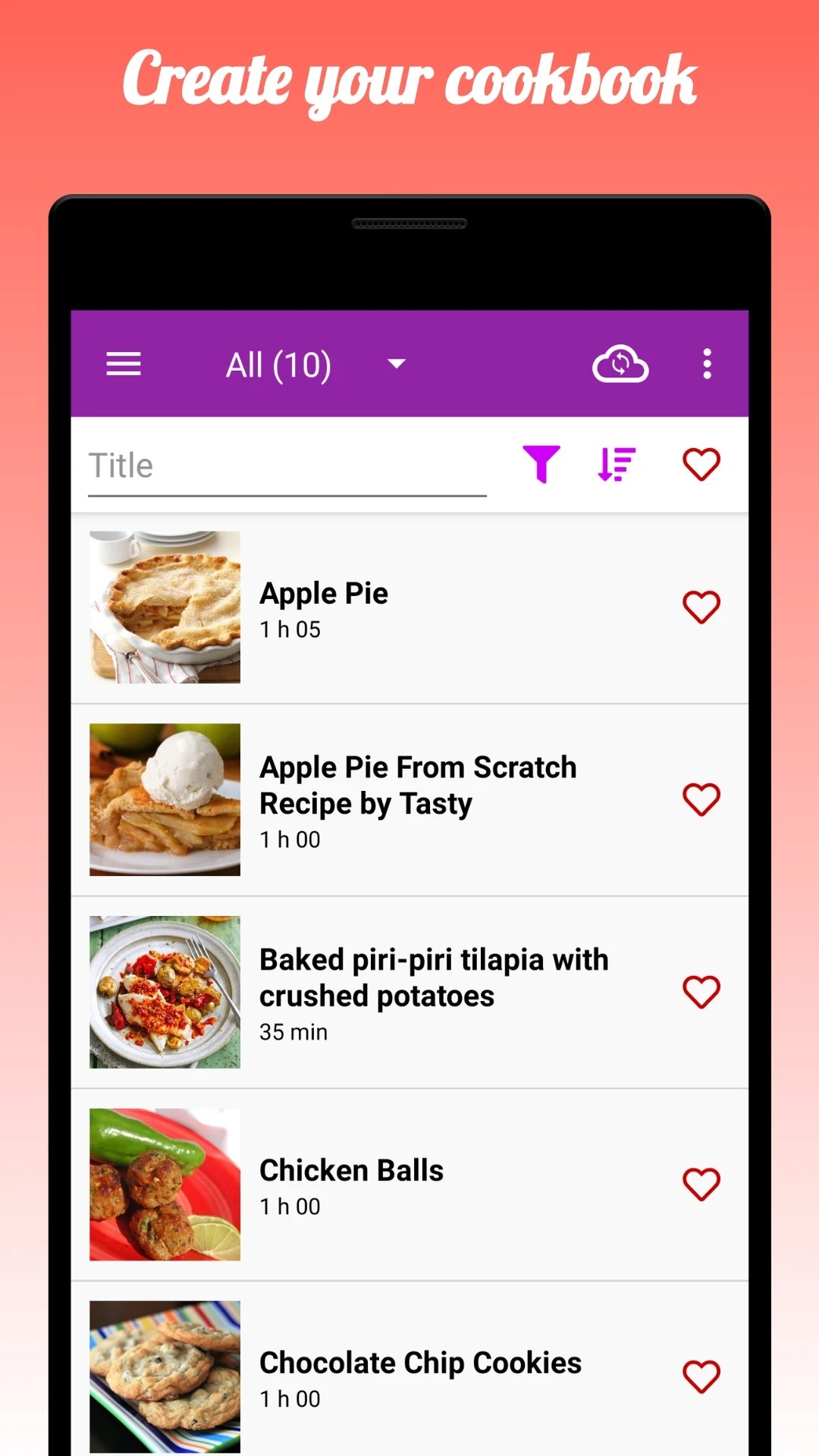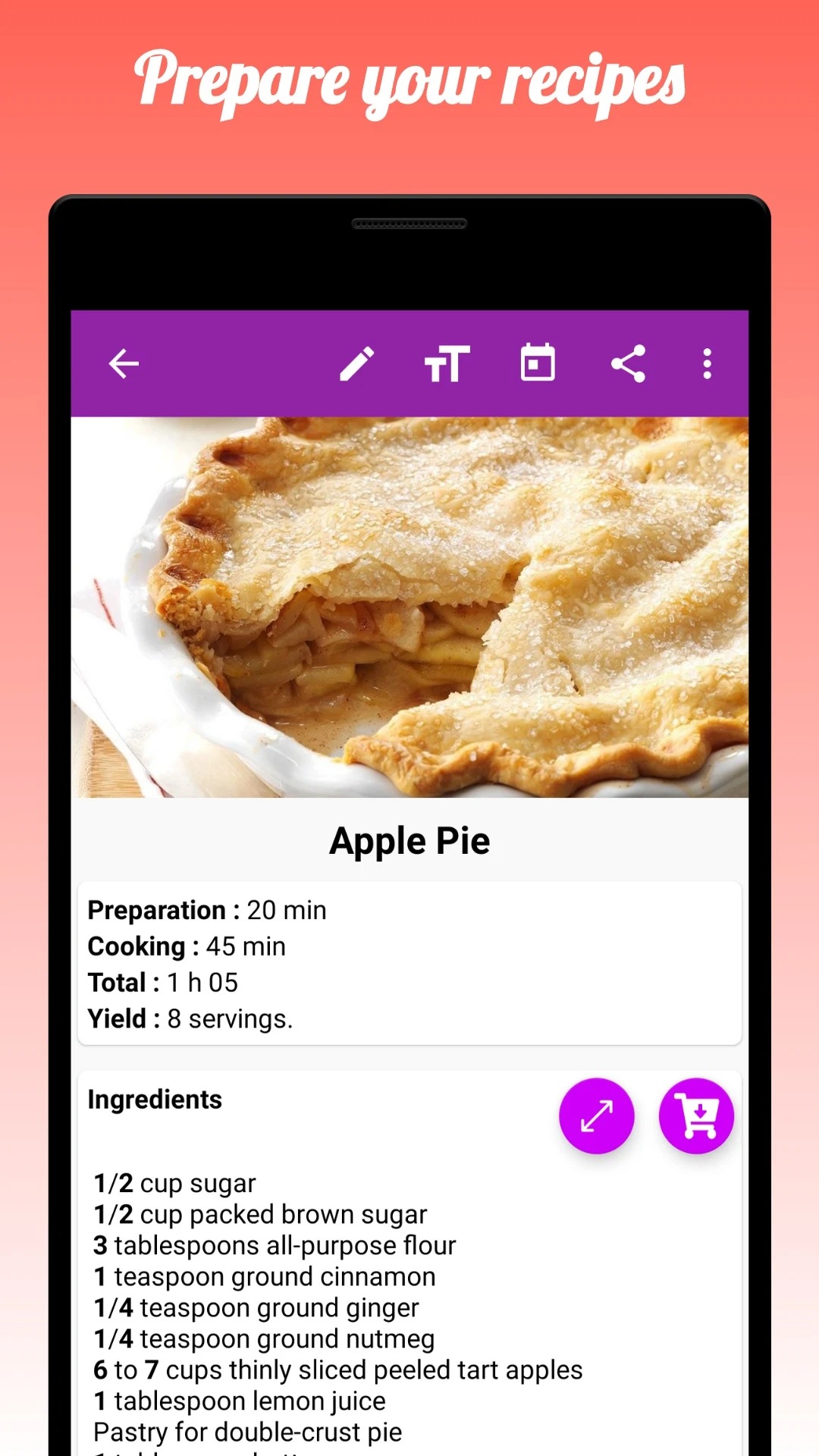 Yummly
This is a popular application among people who love cooking. With the help of the "Yum" social button, which accompanies recipes on American websites and blogs, you can save the recipe to your bank. The number of "Yum's" is a certain indicator of the popularity of the recipe.
One of the most prominent features of Yummly is the ability to create your own digital cookbook. The elaborance of this cookbook will depend only on your preference – you can add customized elements of design or just leave it plain.
Pros:
The app's interface is just beautiful and minimalistic;
You can filter your culinary preferences – and the application will hide recipes with unloved ingredients. This function is necessary for those who adhere to special nutrition systems;
You can track the most popular recipes in the general flow, search;
There is a function of making a shopping list based on selected recipes;
With the "Yum" button, recipes are saved from both a smartphone and a computer, you can also view them.
Cons:
You can only save recipes with the "Yum" button;
The app is popular only in the English-speaking segment of the Internet and does not work on non-English sites.
You can also add your own recipe only manually by logging in on the app's website.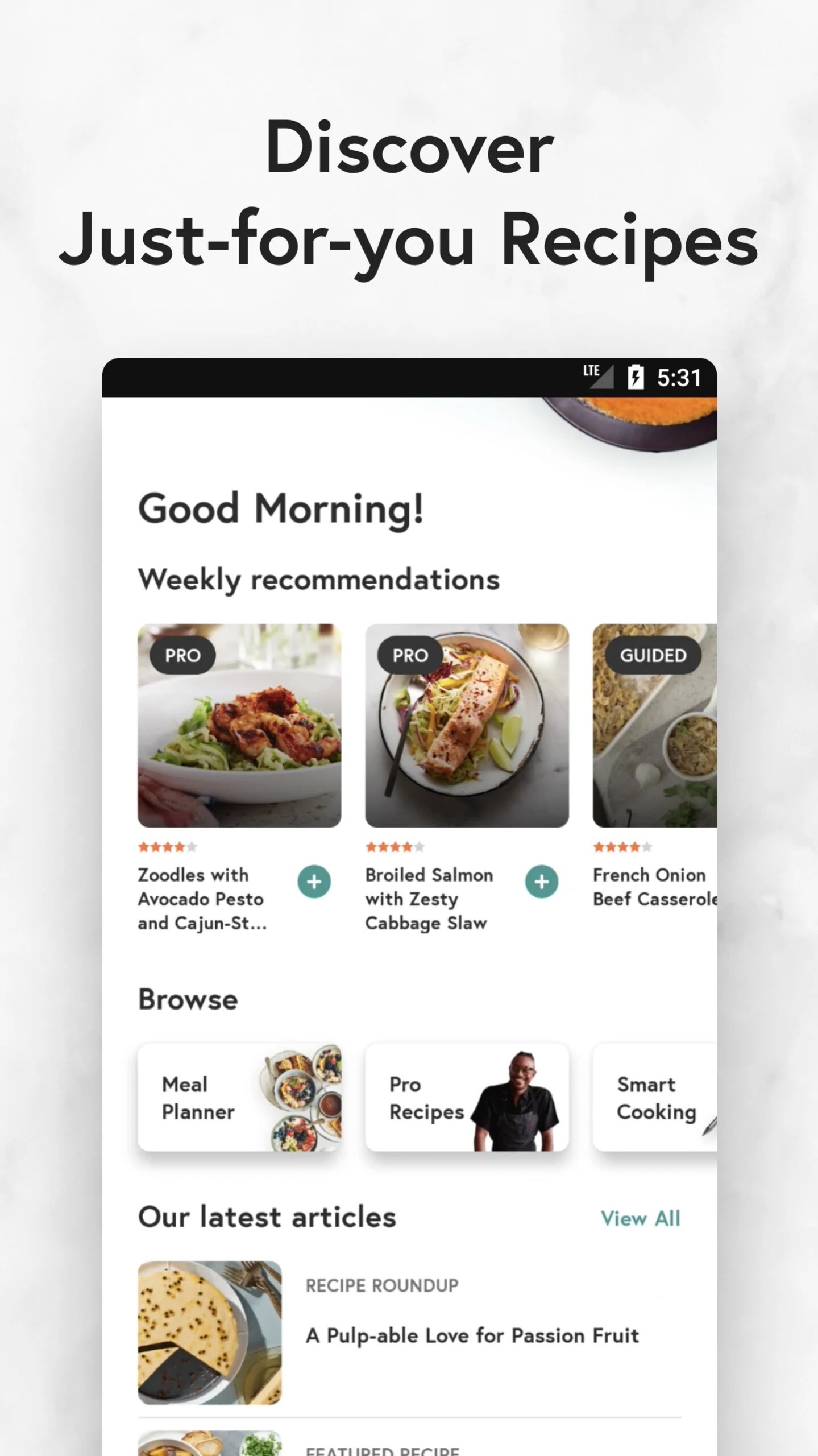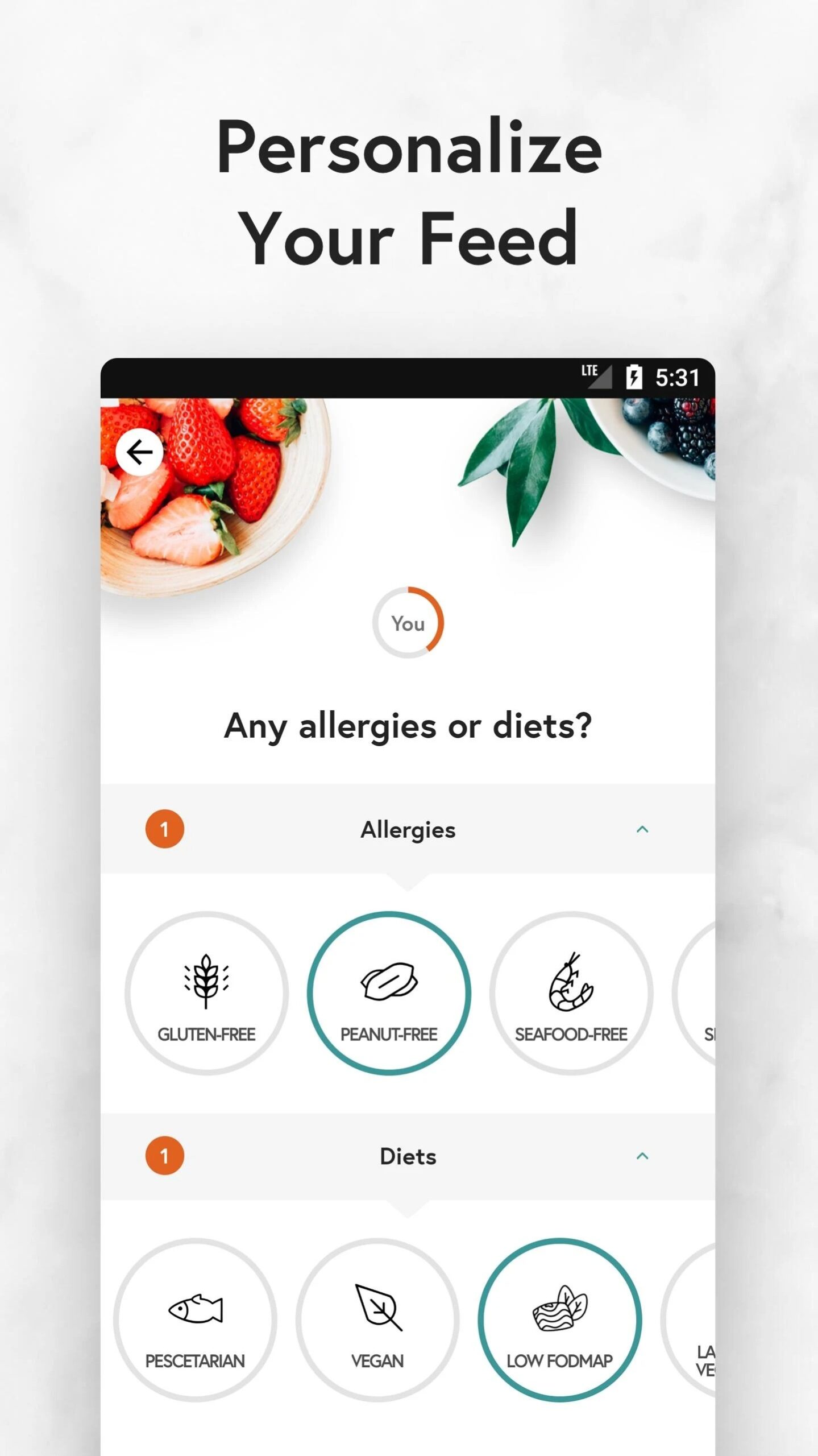 CookBook – The Recipe Manager
Cookbook is basically a substitution of Yummly. However, the heir is worthy, and here are his advantages:
The application has an eye-pleasing interface that is important because during cooking you do not want to be interrupted by annoying ads and pied functional buttons;
Cookbook has more than thirty thousand step-by-step recipes;
To help you choose there are colorful illustrations of the dishes that are going to be cooked;
The cooking process is also illustrated to let you know what step comes next visually;
There is an easy to use a search engine that eases the search according to keywords;
They are every kind of food: from snacks to the second course;
To manage recipes, you like or ignore them to make your recommendations and wishlist.
In general, it is a nice cooking app where you can create your cookbook as the list – but not more.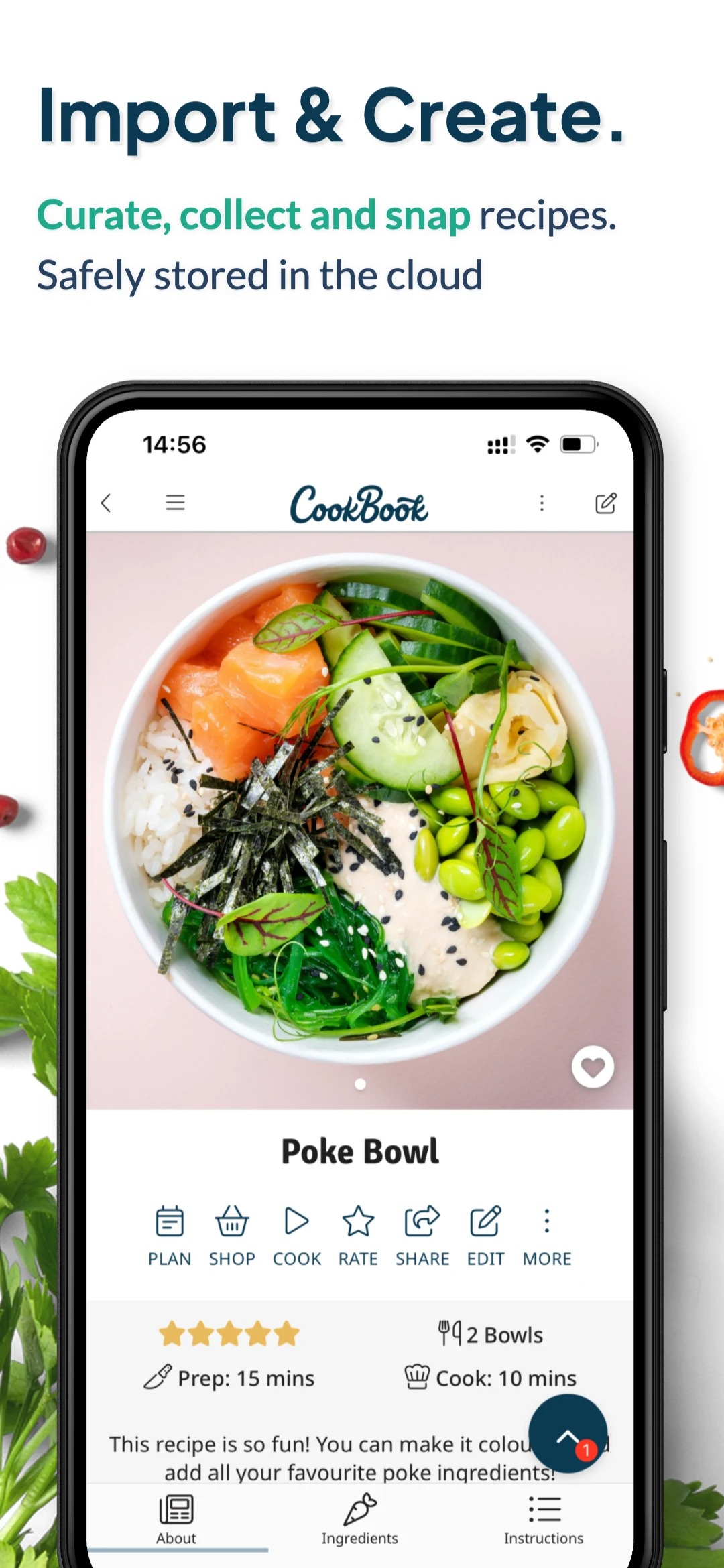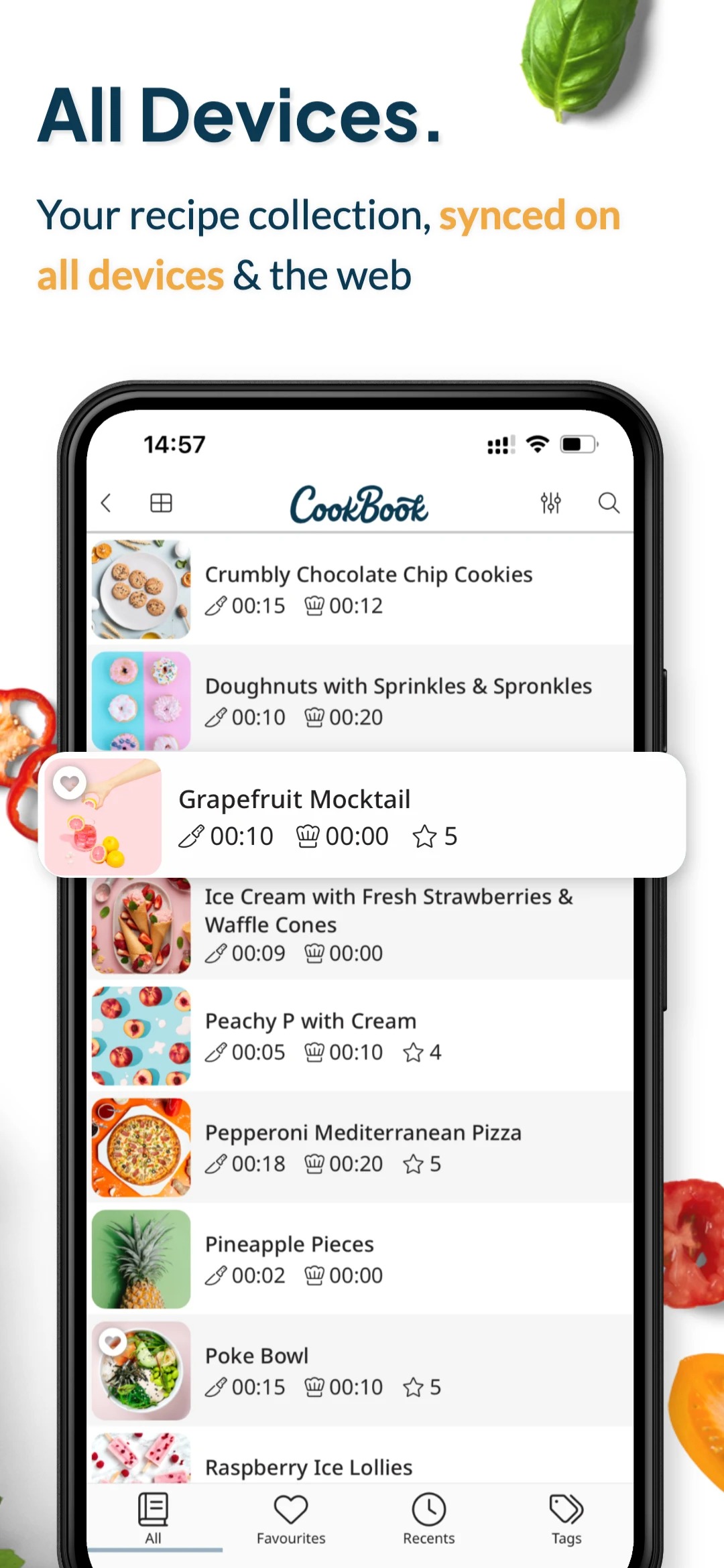 My Cookbook | All your recipes
My Cookbook is a handy app for creating and managing your recipe collection. Create your own recipes by adding the name of the dish, ingredient list, and step-by-step instructions. You can also attach photos to each recipe to share your culinary masterpieces with other users.
The app offers different categories to organize your recipes: breakfast, lunch, dinner, desserts, and more. You can easily filter and find the recipe you want at any time. For this purpose, the app has a handy search that allows you to easily find recipes by keywords, ingredients, or dish names.
All recipes are saved in your personal collection, which is available to you anytime, even without the internet. Save, share, and print your recipes to create a real cookbook with step-by-step instructions and photo materials for each dish.
You can add recipes to your Favorites section to quickly find them later. This is especially useful if you have recipes that you cook often or want to try. Add timers to your recipes so that you know the amount of time spent cooking them.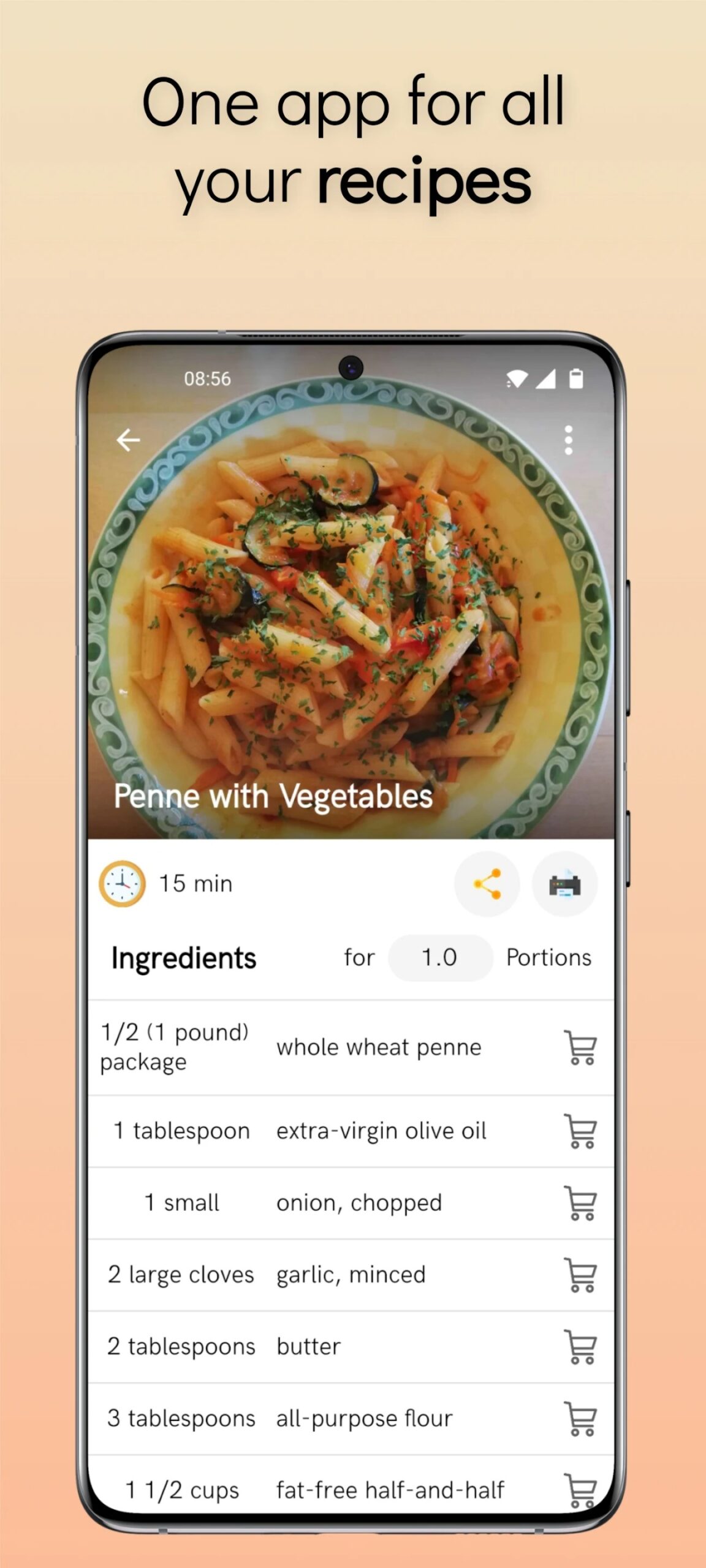 You may also like: 11 Best Recipe Organizer Apps for Android & iOS
Cookmate – My recipe organizer
In the app, you can search and save all the recepies from the Web. There is no limit, so the app is like an aggregator of recepies.
Users can upload recipes to the app themselves, see what others have uploaded, and subscribe to their favorite recipe authors to better understand who to focus on, in the profiles of each of them you can see which products and dishes they like and which they do not – the result is an impressive library of dishes for a variety of occasions.
So, this is kind of a social network for people who love cooking and are ready to share their experiences with others.
If you want to create your own cookbook here, you will need to create an account. The cookbook can include up to 60 recepies.
Advantages:
Possibility to import recepies from the Internet;
A user-friendly and good-looking interface that will get you calm and relaxed all through the cooking process;
Possibility to save your recepies to Dropbox.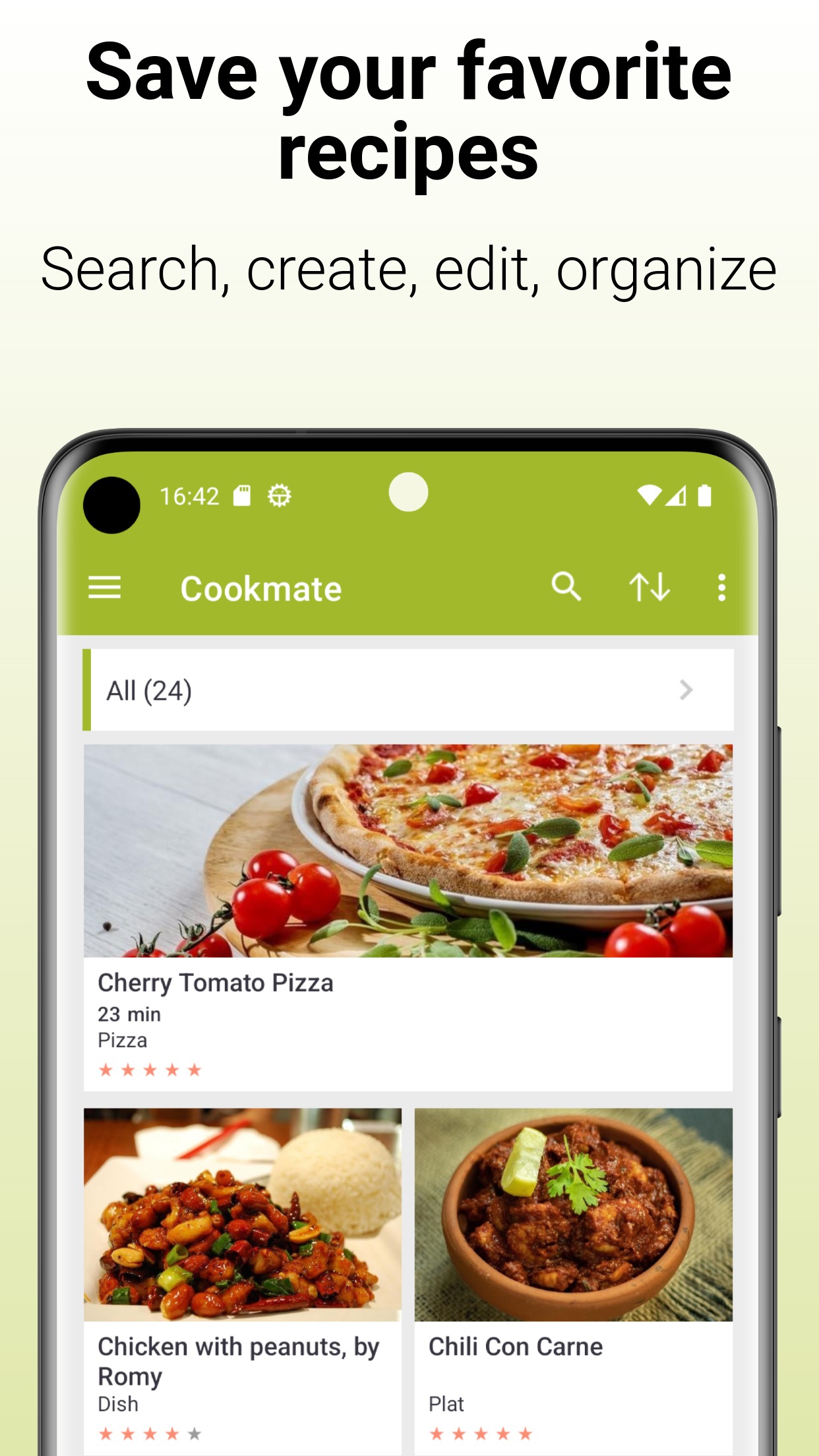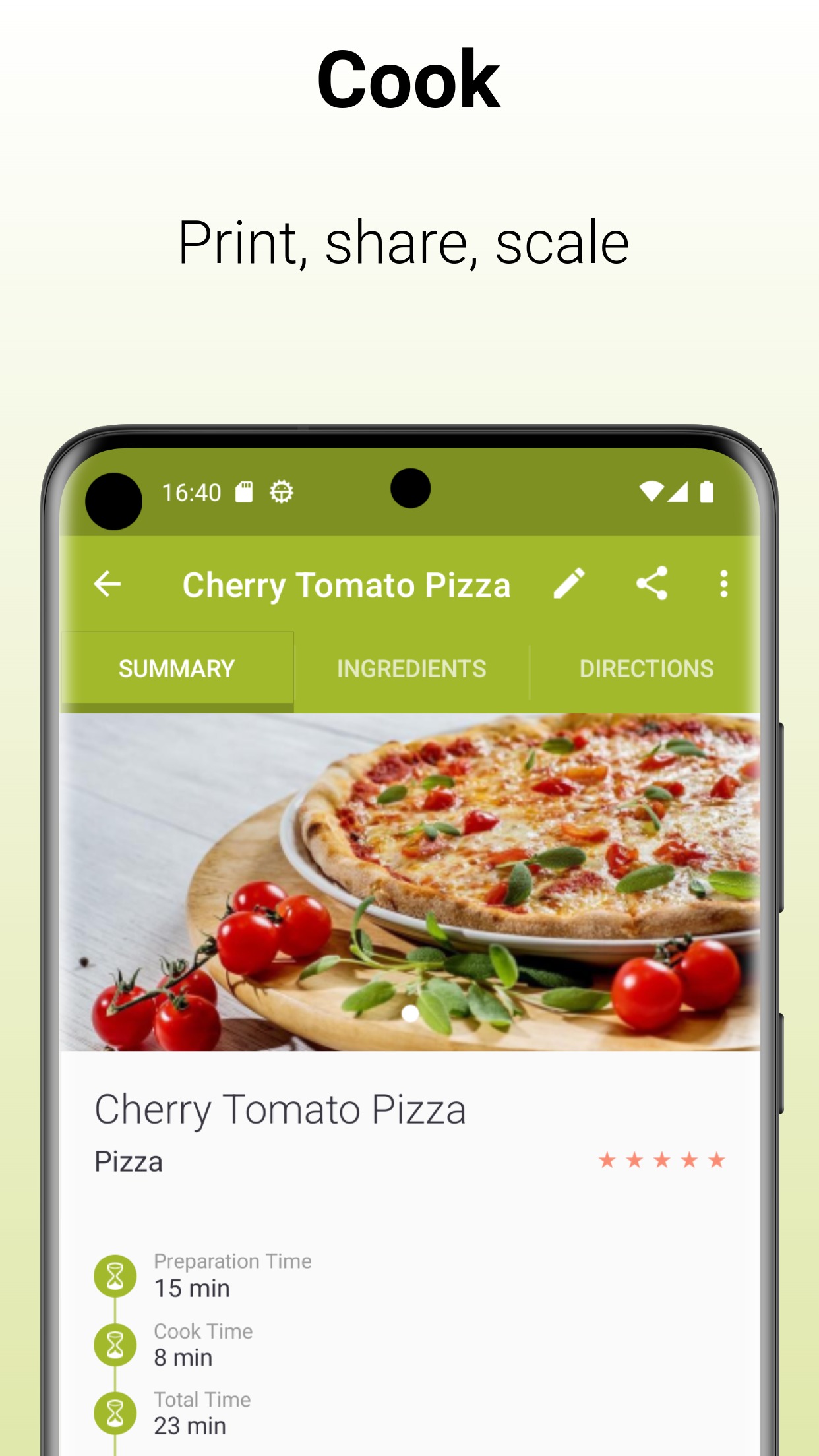 Tasty: Recipes, Cooking Videos
This list would be inappropriate without Tasty: Recipes, Cooking Videos app. The bright colored interface pumps up your desire to try new recepies and experiment with meals. With the guided instructions, each recepie is a breeze to make.
Pros:
Possibilities to create your lists that can be turned into a digital cookbook;
You can manage the shopping list that will help you in the supermarket;
All the recipes are illustrated and supplemented with video tutorials
Cons:
The cookbook can be created only as a standard list of recepies;
There is no standard cookbook – you can only add the given recipes to your wishlist.
Interesting culinary applications can be found with famous chefs – for example, Nigella Lawson and Gordon Ramsay.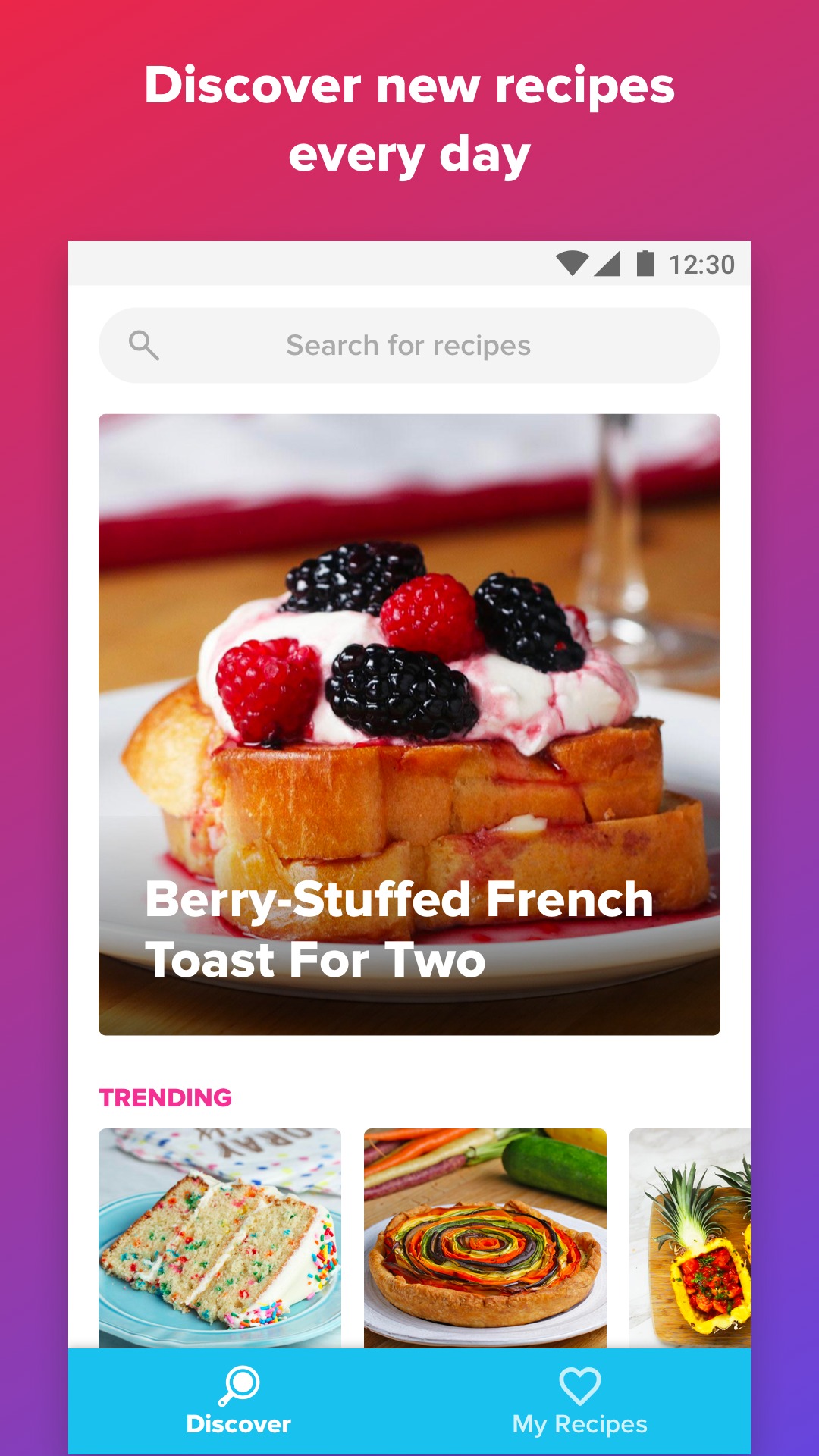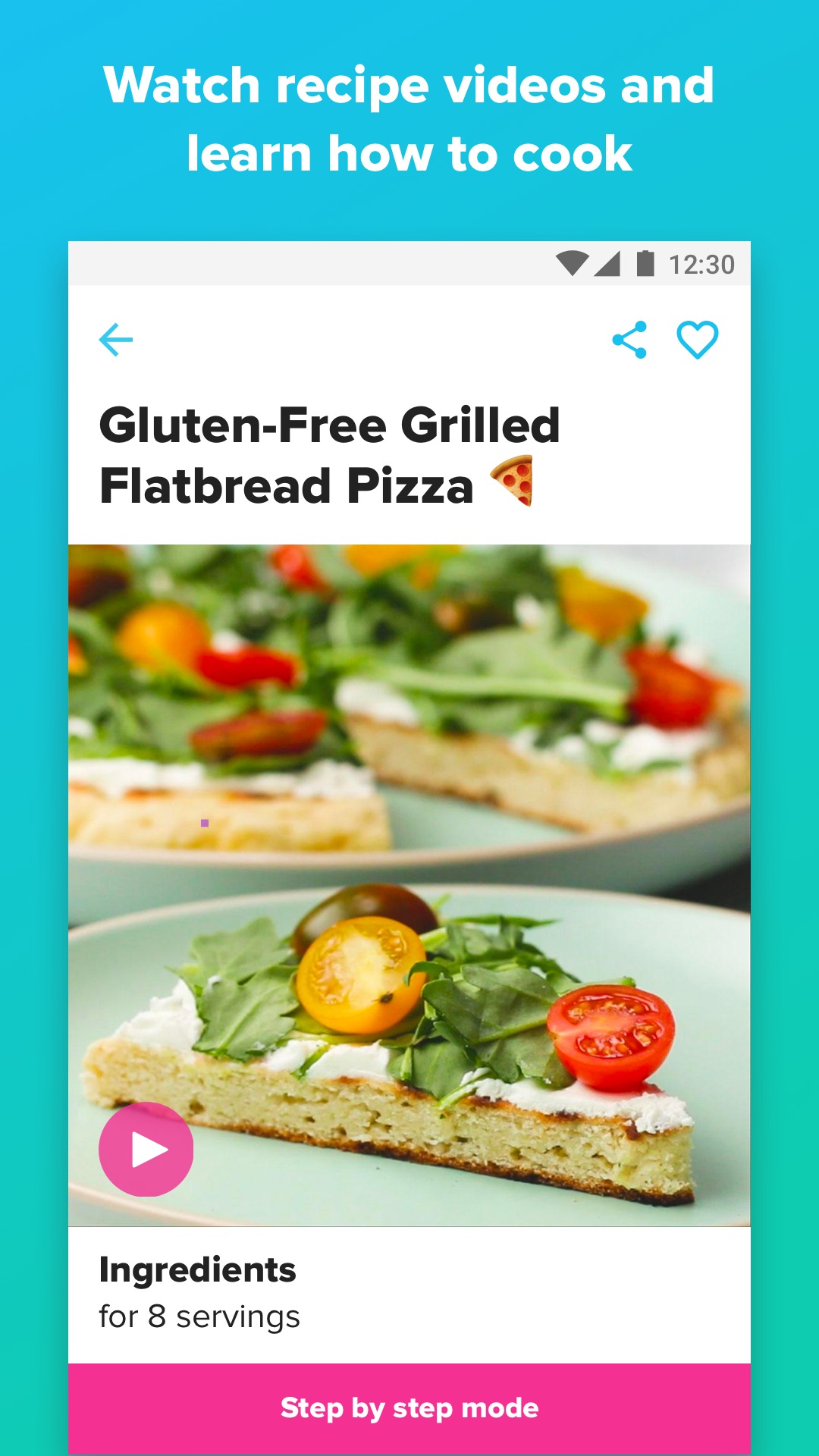 OrganizEat – Recipe Keeper & Organizer Cookbook
At first glance OrganizEat is familiar with Instagram – and actually, this is so. In the app, you can follow other people's blogs and useful recipes to your recipe book. Using the app, you can form your recommendations section: here you can find thematic collections and dishes distributed by category. There are video tutorials for some of them.
What curious features you can find here:
The app is comfortable to use since it has an intuitive, though simple interface;
You can make your recommendations section on your own – then you will only the recipes you would like to try;
Here is a huge database of different products used in the recipes, including everything – from energy value to probable allergic reaction;
The app is available on both Android and iOS platforms which is quite rare for apps of this type.
Cons:
Translation errors ruin all the impression by the app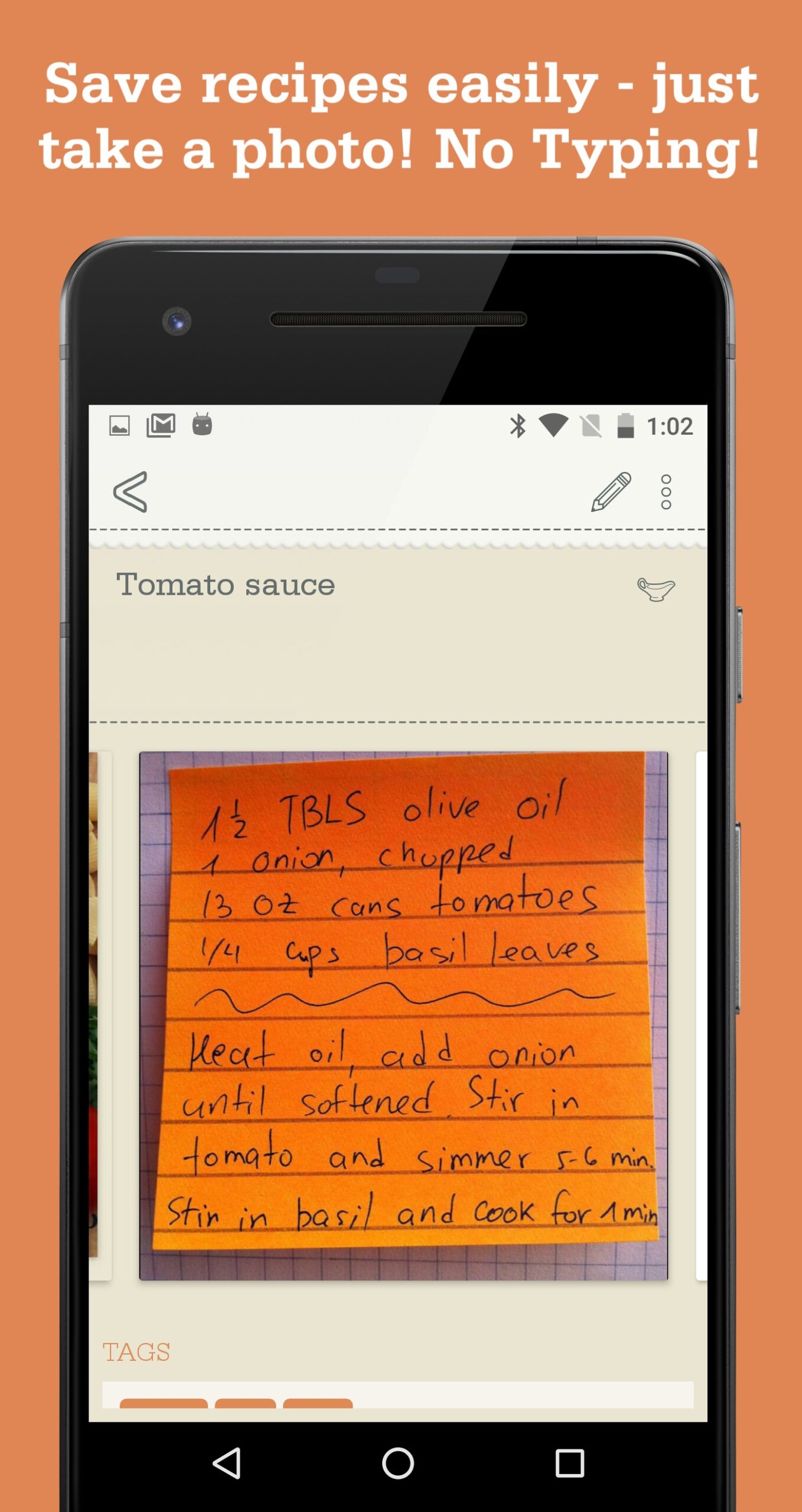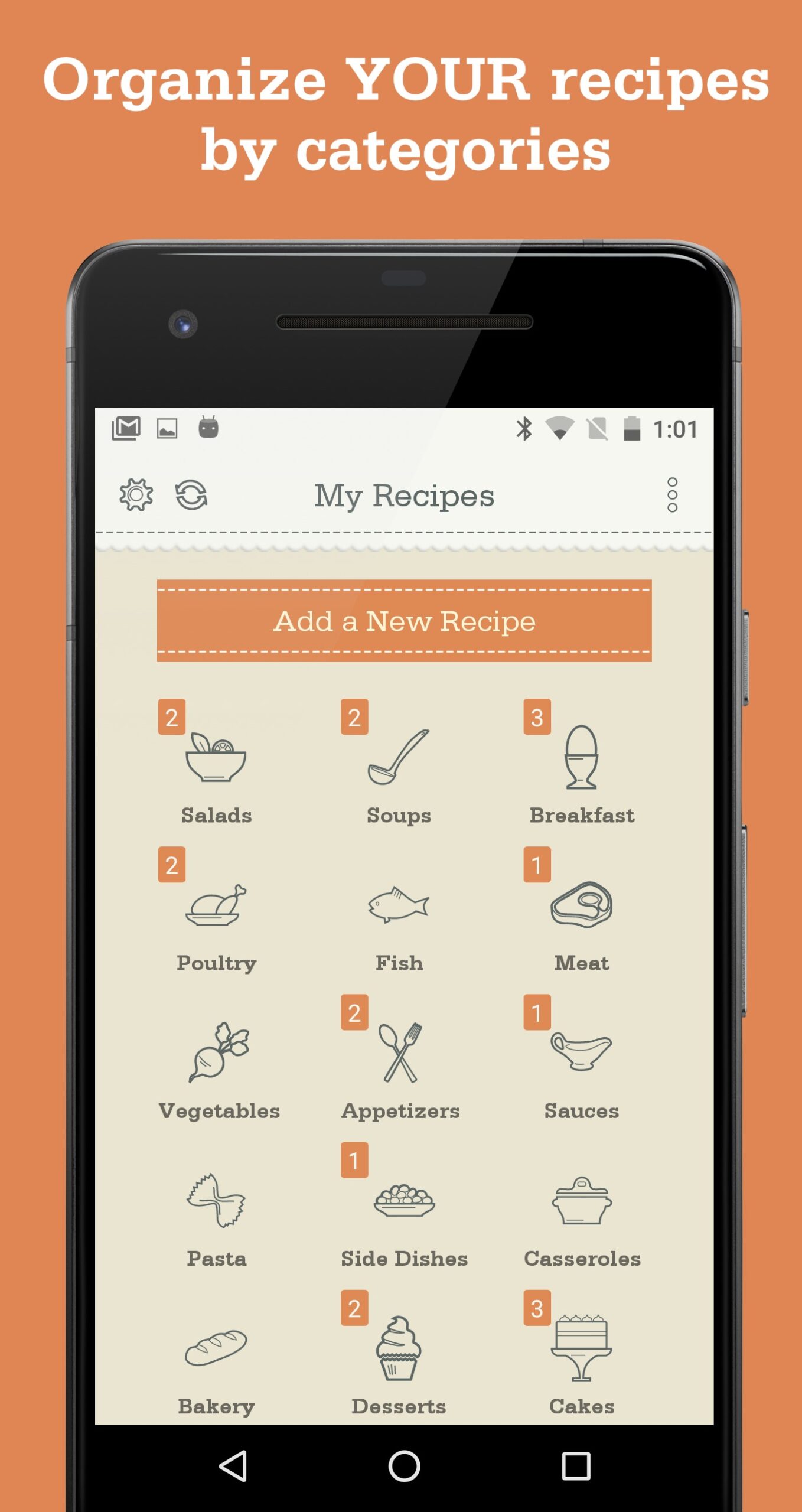 Paprika Recipe Manager 3
You've probably heard of this app before, and it's already a 3rd generation. Paprika is a famous recepie manager and it can be used to create your cookbook in some ways (though it's not the best app for that). One nicer and more convenient library of recipes, all the recipes can be added not only by editors but also by users. You are free to choose whatever you like.
Highlights:
All the recipes are divided into categories -for example, "Dishes in 20 minutes", "Comfort food", "Dinner in the middle of the week" – which makes the search comfortable and fast;
Instructions are given step by step, supplemented with photos, and sometimes videos;
The app's interface also indicates the approximate time you will need to cook the chosen dish;
There is a section with video instructions: here you can find both simple tips for novice cooks – how to cook an egg, how to sculpt cutlets, how to blanch – and video recipes – how to cook the perfect steak, make homemade mayonnaise, etc;
You can save your favorite recipes in a cookbook, and add the missing items to your shopping list;
You can import and export the recepies from the app, but you can't save up more than fifty of them.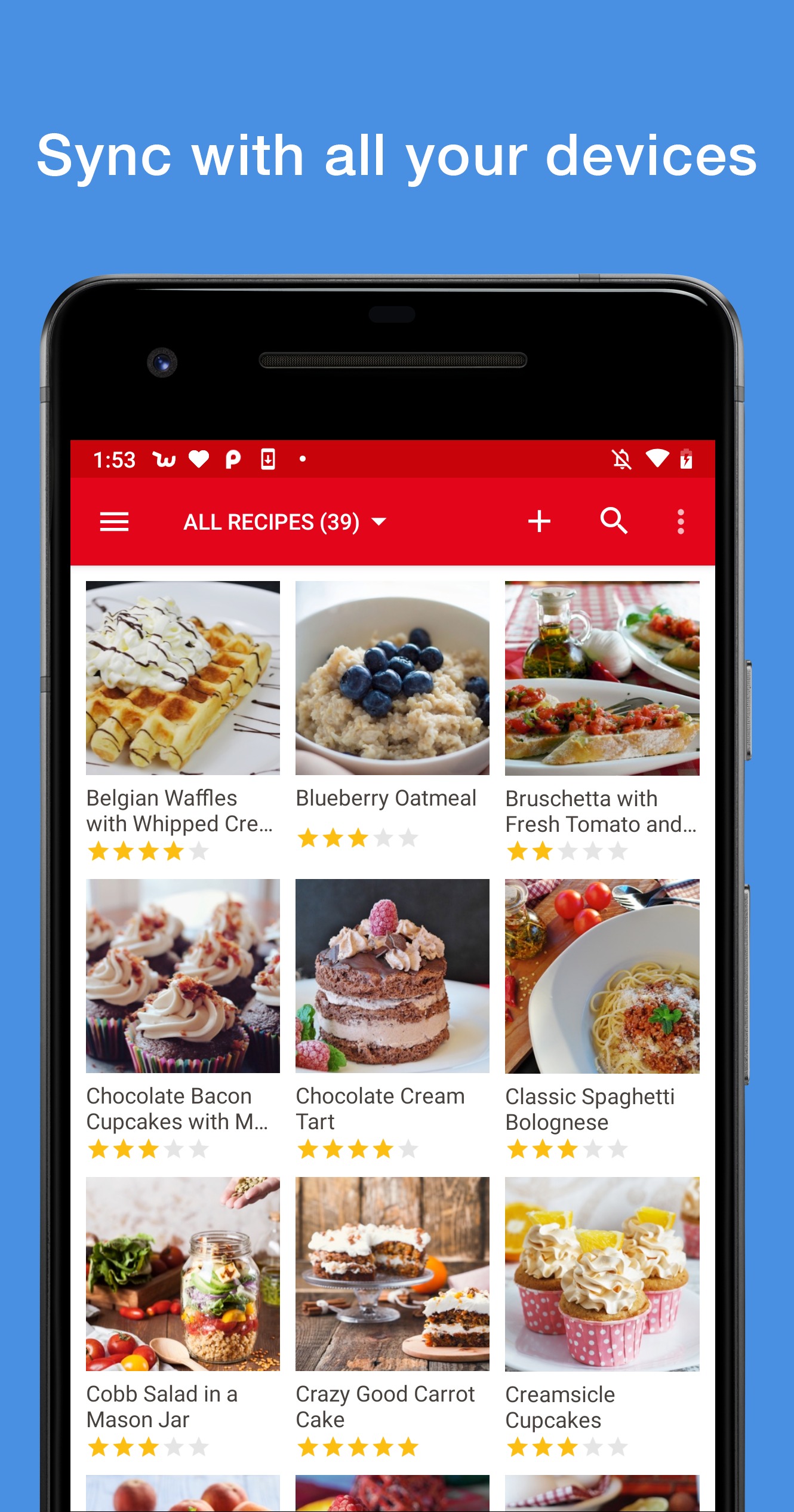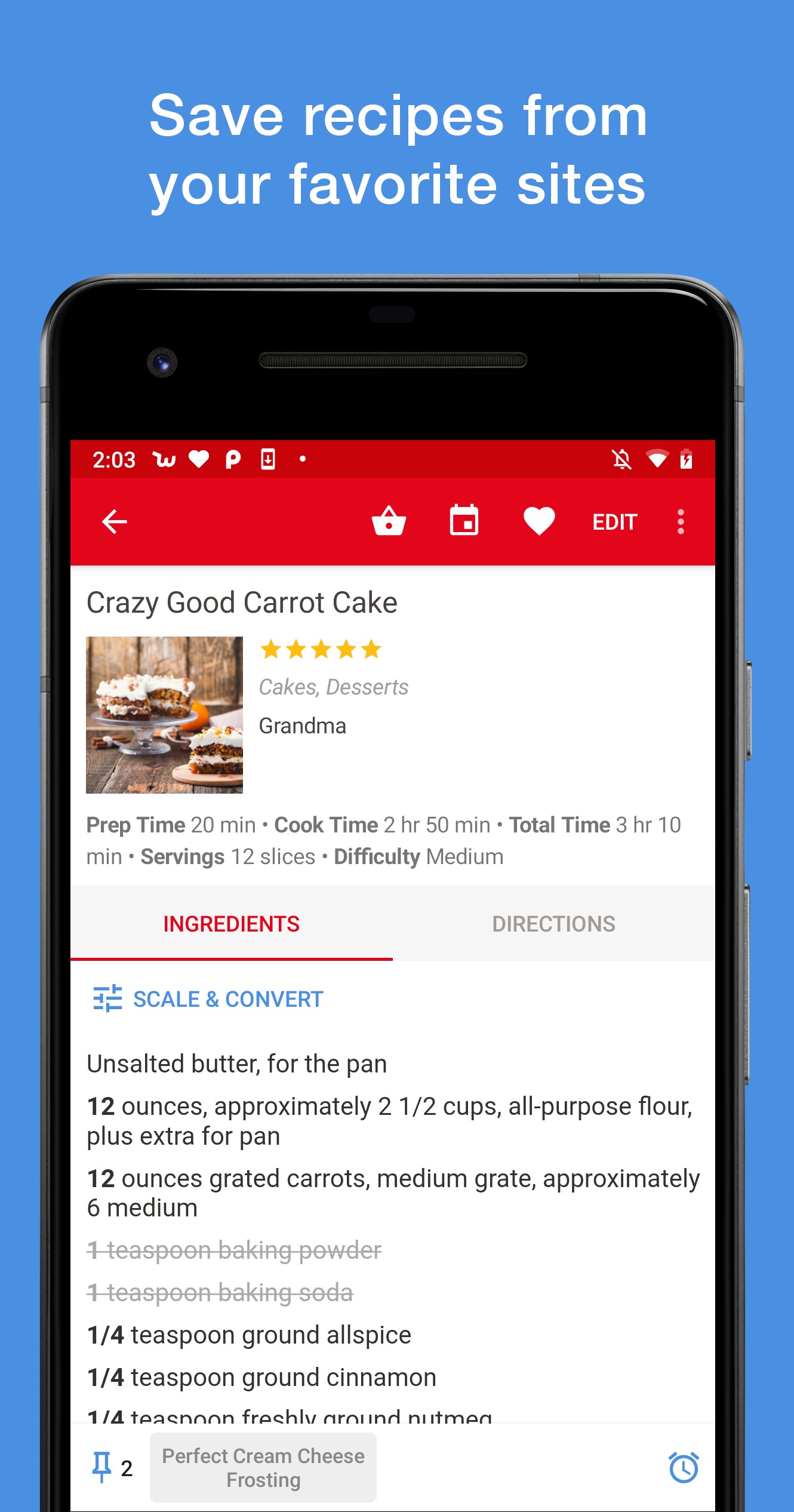 Green Kitchen
This is a useful application with only vegetarian recipes, that will definitely captivate those users who do not eat meat and just want to diversify their diet. And, of course, who want to create their vegan cookbook.
Pros:
The app is kind of unique – it seems that there are no more apps that describe this topic in such an elaborated way, without mentioning any meals made of meat;
There is a comfortable function to match the done steps and not to get lost during the process;
The interface is available in five languages;
Also, there are special filters to separate dishes from each other. For example, you can sort out only vegan-friendly or gluten-free dishes.
Cons:
The key advantage is that there is no step-by-step explanation of the process that might make it more complicated for inexperienced cooks;
Unfortunately, the application does not have an Android version; however, but you can still read the culinary blog of its developers and authors or find an analog in Google Play.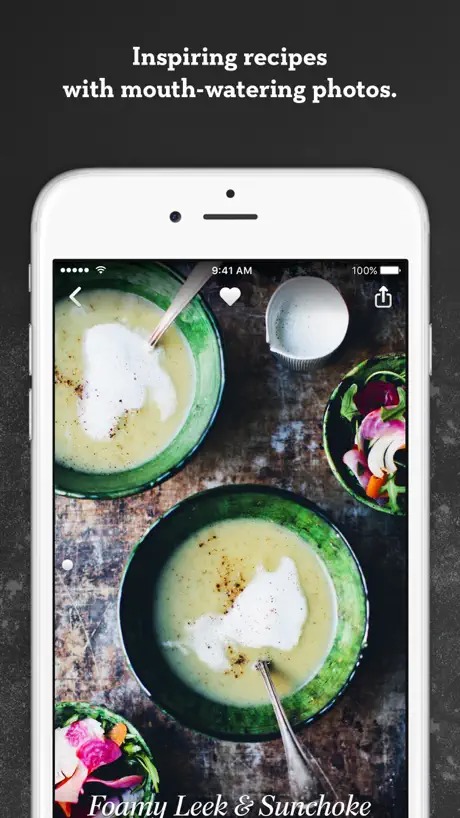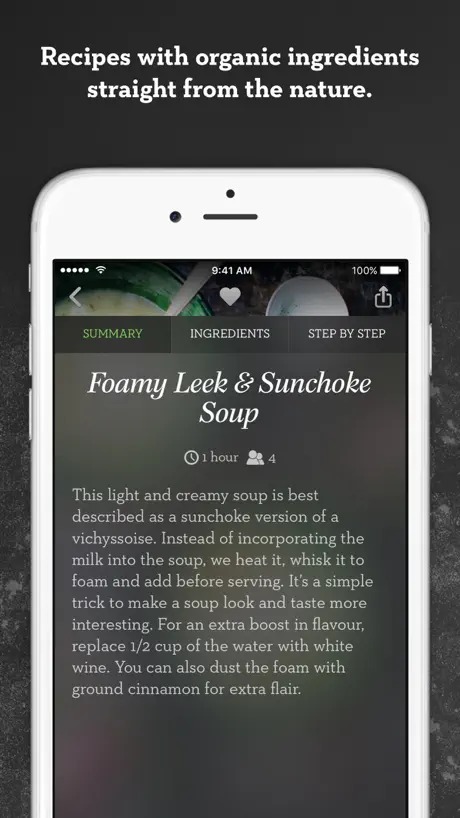 You may also like: 11 Best Food Scale Apps for Android & iOS
The New York Cooking
The New York Times app has more than 17 000 different instructions and recipes to follow to make your meal some kind of new experience. To make the search easier developers added keywords and tags. Just clicking on them, you may find the category you would like to explore.
Those tags and keywords can lead literally anywhere – to the specified cuisine, to the kind of a dish, and the articles by a specific author. Or you can use editorial selections. This way, you can download a bunch of coolest recepies and then add them to your cookbook later on.
So, here are advantages:
The app is from one of the most popular internet cooking magazines in the world;
All the writers are professionals – for example, Julia Child – a distinguished chef – posted her tips and recipes exactly at The New York Cooking;
The app has a selection of basic text guides on cooking prepared by the authors of the publication – g.e. how to use a mixer correctly, how to cook cakes and fast food at home, without having any experience;
You can store recipes you liked and tip them with a "Cooked" mark if you already have tried them out;
The app sends an email compilation of articles every week. You can just choose the loved one and keep reading on the app.
Cons:
You cannot write your own recipes, however, materials by professional cooks will be enough for home use;
There is no actual possibility to create a cook book right in this app, you can only download the recepies.