Wanna get into the sport but have motivation problems? This article got you covered!
Here's our list of the best fitness challenge apps you could try to start working out on regularly. These apps offer solo and group fitness challenges that let you gain all kinds of goals. The best thing about these is the competitive spirit that makes sure you stay motivated along the way. Take a look!
30-Day Fitness Challenge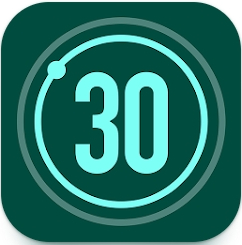 Let's start with a fitness challenge app that helps to form a habit of regular workouts. It was developed in collaboration with pro fitness coaches, so all the exercises are safe and effective. You can sync the app with your smartwatch or a fitness bracelet to keep track of heart rate and burned calories.
Your experience with the app starts with answering a few questions about your weight, nutrition balance, lifestyle, and fitness goals. Thus, you can be sure the training program suits you perfectly. There are programs for various purposes from losing belly fat to getting six-packs.
The good thing is, the intensity of the workout will increase day by day, o you can slowly get into it. The app will track your progress and provide regular reports and reminders. The reminders are not offensive or harsh in any way, so no worries there.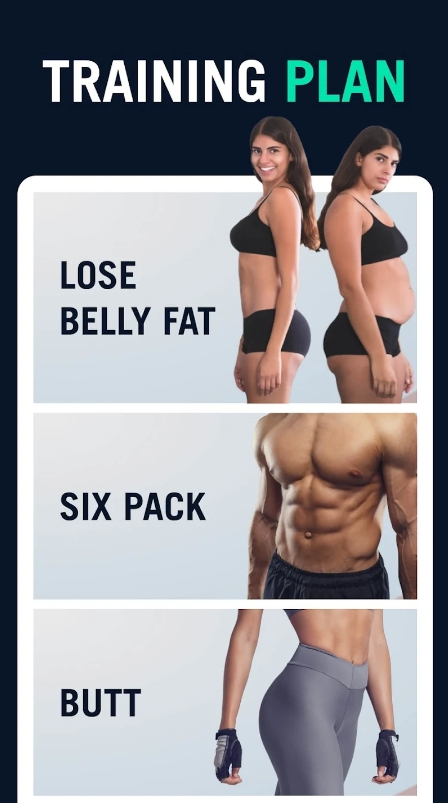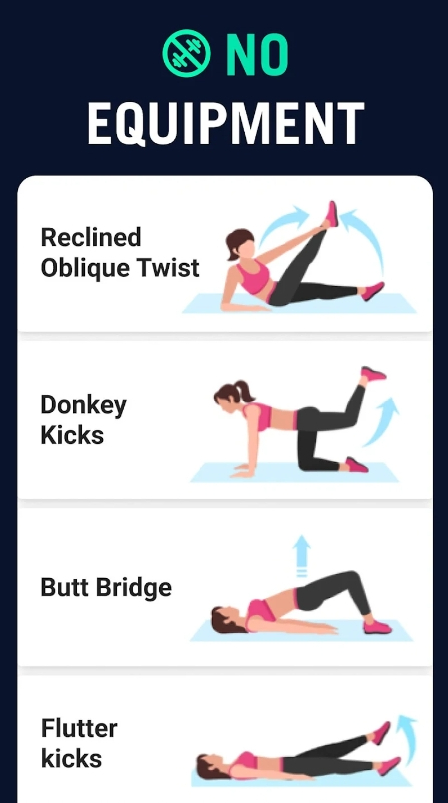 You may also like: 9 Best Gamification Fitness Apps
Stridekick 2.0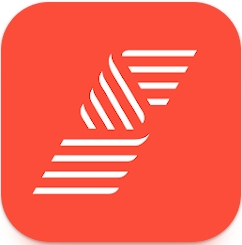 Next, there's an app to help you get into the world of fitness. It can be synced with all kinds of fitness bracelets and other health apps, which is handy. Herewith, the app doesn't offer pre-made fitness programs: it's all about challenges.
You'll get to participate in multiple activity challenges with different goals and compare your progress to the results of other users. For instance, there are challenges with long-term targets, daily goals, and more. There's also a cheater-protecting system to avoid any kind of mistakes.
You may also fulfill challenges by yourself or in a team of friends. Sometimes the winners of challenges don't get any real prizes, but the app also collabs with brands and platforms to give you promo codes and all that as well.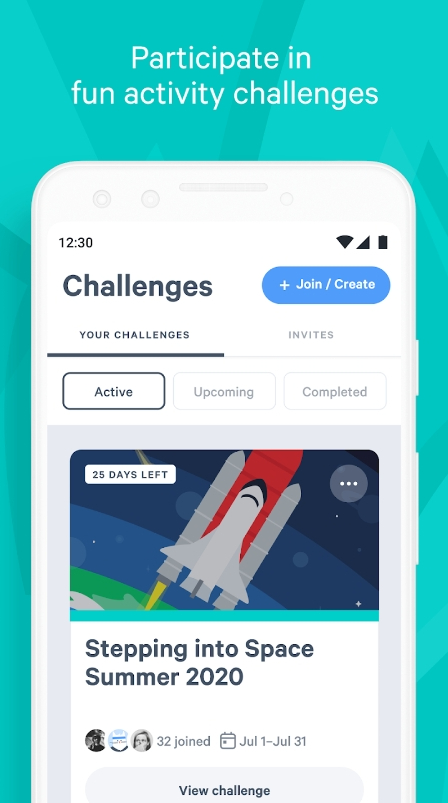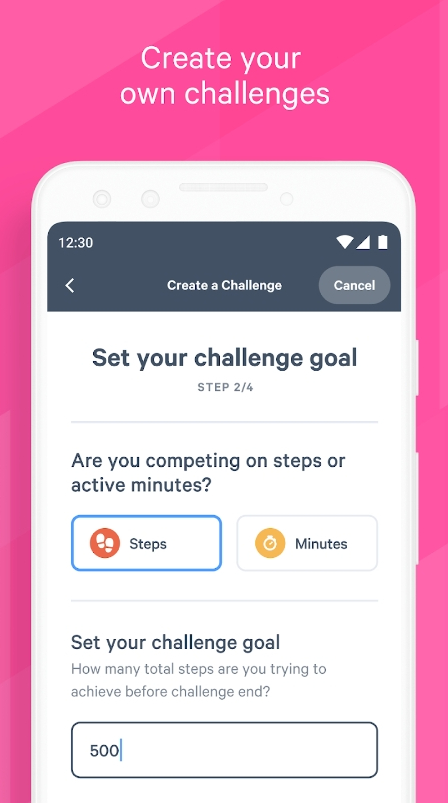 Workouts & Fitness Challenge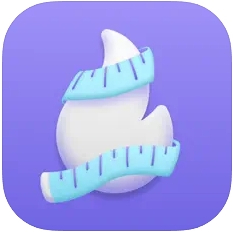 This app is here to help you maintain good physical shape and practice daily activities. It covers multiple challenges for all kinds of fitness goals: weight loss, muscle gain, and more. There are dozens of challenges to join, and you may also add custom ones if needed.
The app covers both individual and group challenges, so there's smth for everyone. All the workouts are made by pro coaches and trainers, and there are already over 500 exercises in general. You may also use filters to sort out the exercises that require extra equipment or smth.
More to that, the app lets you customize every exercise by regulating the intensity, number of repetitions, time, distance, and all that. You may even pick the days you'd like to work out and turn on notifications to remind you to work out.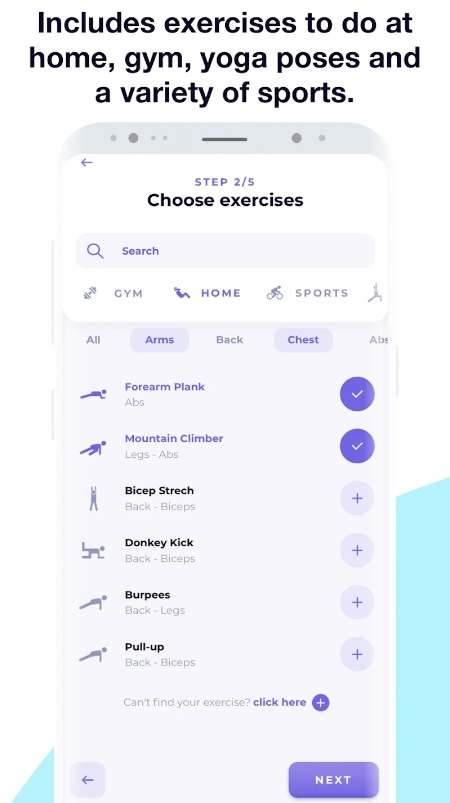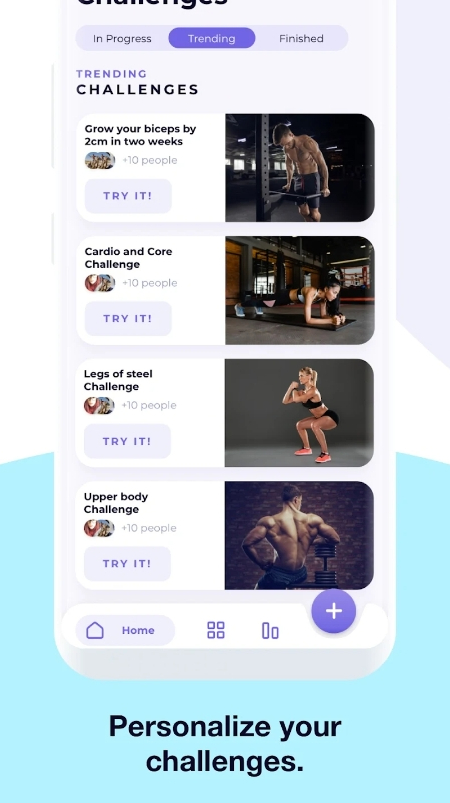 Charity Miles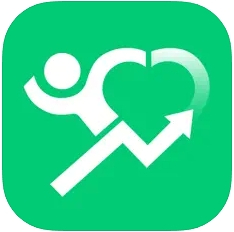 As you may guess by the name, this app combines the concept of activity challenge and charity. In other words, every time you'll reach a fitness goal, the app will donate some money to charity. The app works with the world's top charity organizations, and you can pick the one to donate to.
Speaking of concept, the app works as a walking and running tracker, cycling meter, and more, so there are various kinds of challenges to join. There are even dancing challenges if needed. Once you've picked the challenge, the app will donate money with every new mile you pass.
The app also lets you make your own challenges. In case you want to donate some extra money, you may easily do it as well. You may also join group challenges and reach them with your friends (or other users in general).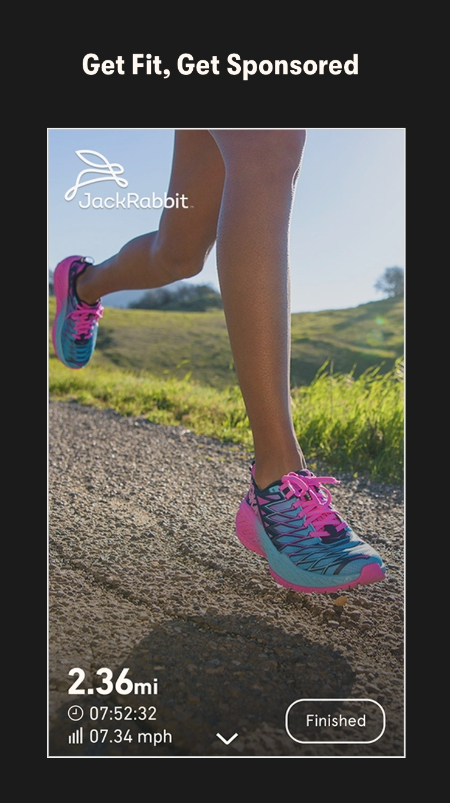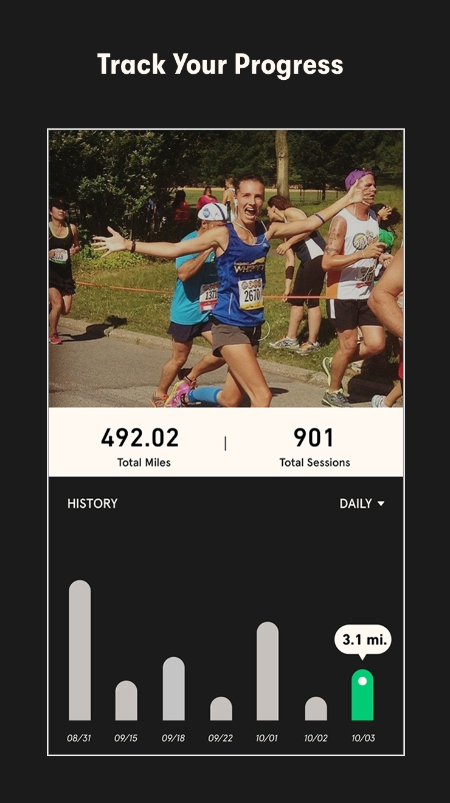 7-Minute Workout Challenge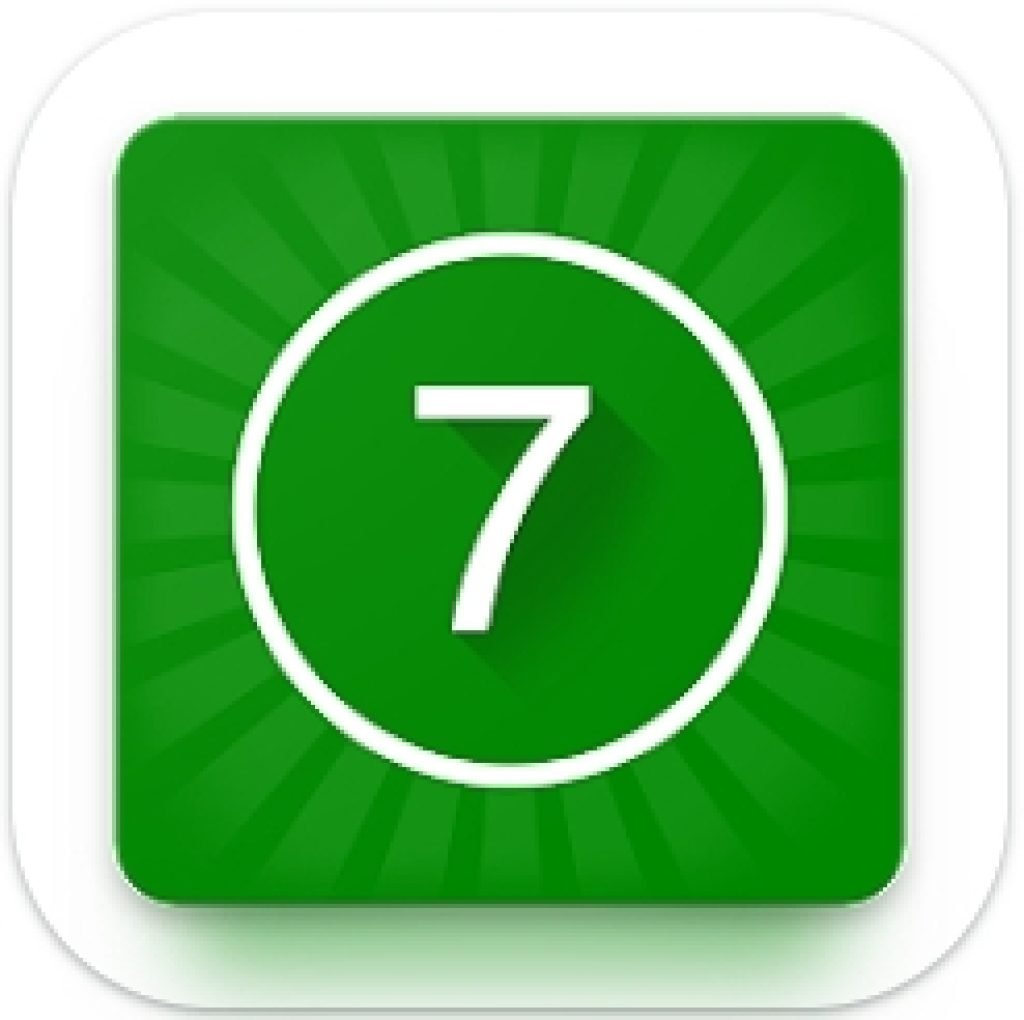 It's another app that will get you into the sport by training a few minutes a day. The app covers various types of seven-minute workout techniques you could try without any extra equipment. In case you're not familiar with the 7-minute workouts, it's a famous method used by multiple pro fitness coaches.
The classic workout comes with 12 exercises you need to do within 30 secs (which can be challenging if you haven't worked out in a while). Then, you get 10 secs of rest and move on to the next one. Those intervals may seem short, but you'll get to work out with more energy this way.
All the experiences are simple to pass and claim to be as effective as a one-hour train. Once again, you won't need any equipment at all, and the app will keep track of your progress automatically. The app also includes video lessons from pro coaches if needed.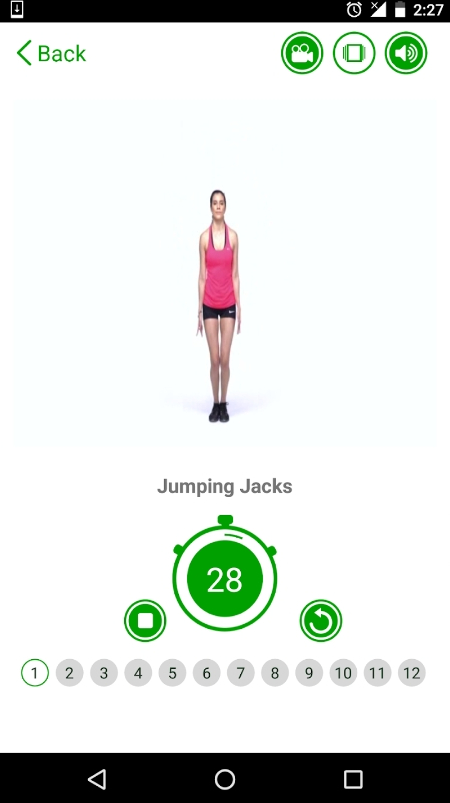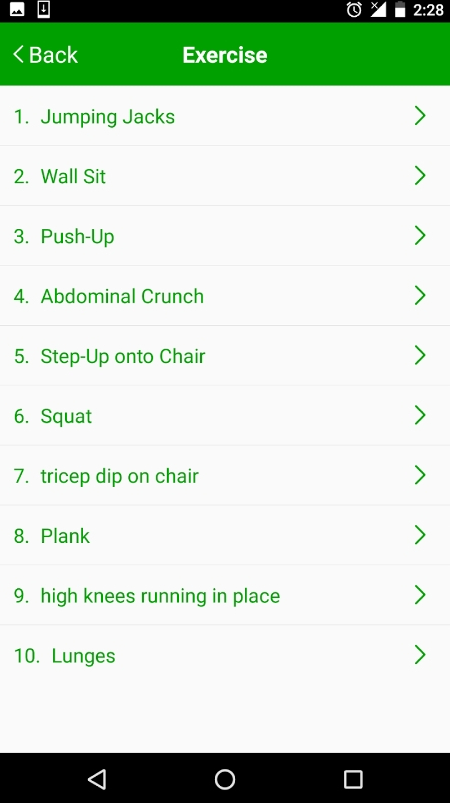 Check also: 6 Best Celebrity Fitness Apps
J&J Official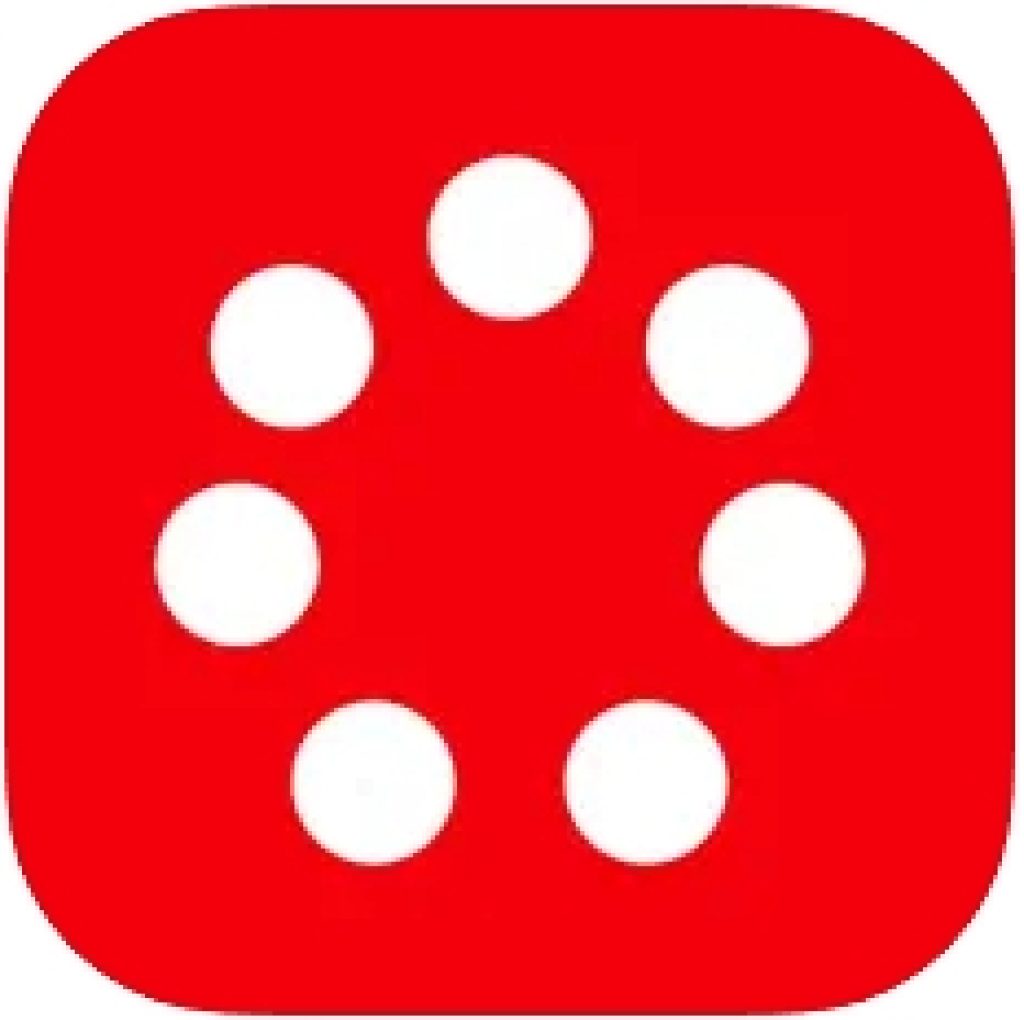 Just like the previous one, this app is based on a 7-minute training method. It covers over 20 workout challenges for you to join there, and all of them let you gain different goals. All the workouts have different timing (for up to 30 mins), so make sure to pick the one that fits your lifestyle.
The best thing is, you get to customize the workouts and add the experiences you're interested in (or get rid of the ones you don't like). You can also set the intensity of each training.
And if you're the kind of person who tends to give up on fitness after a few days of training, make sure to set up notifications to remind you to go work out. The reminders are pretty gentle, so no worries. The history of your workouts gets saved automatically, and you can view the progress at any time.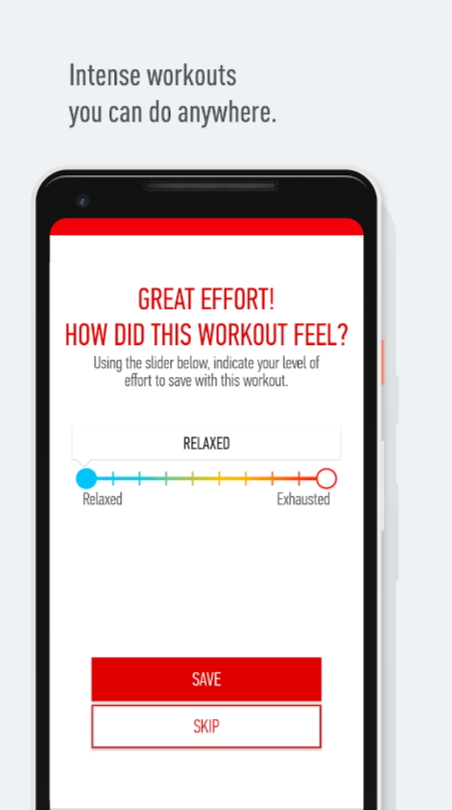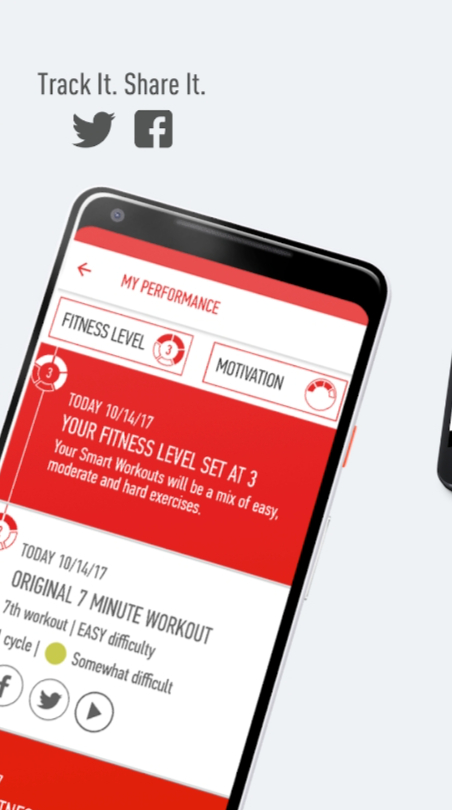 btwb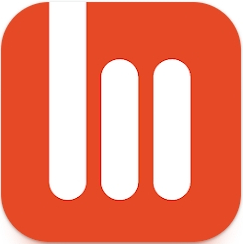 This is a workout tracker that helps you get into fitness. It syncs with other fitness apps and devices, so you'll get to keep track of your progress and health all the time. The app offers one of the largest workout lib with hundreds of exercises to try.
You'll get to participate in activity challenges and get daily workout programming right in your pocket. There are several versions to choose from, including the one that doesn't require extra equipment.
The app works as a community and lets you share your progress and results with images and location tags. The app also gamifies the experience by giving you badges for various workouts and methods you try.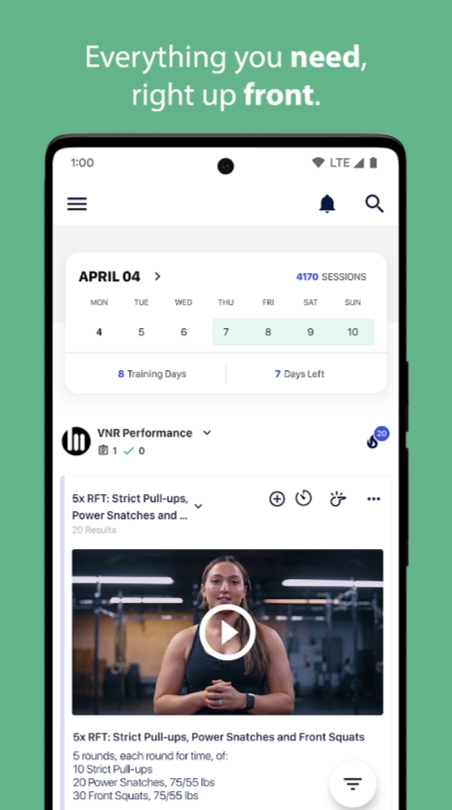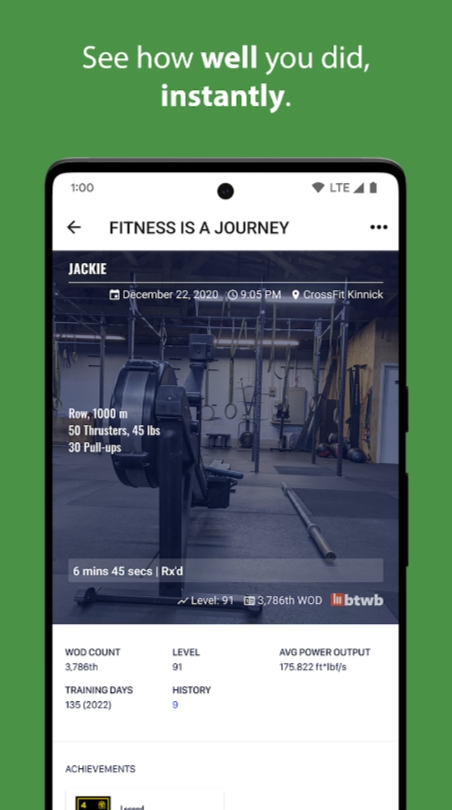 Home Workout Fitness Challenge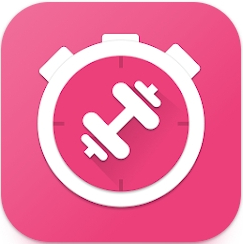 If you want to get into a workout but don't want to go to the gym, this app may come in handy. Its main goal is to help you stay in shape wherever you are and without any extra equipment. The app offers effective fitness programs and challenges you could join to stay active.
All the challenges and workouts are fully flexible: you'll get to change the intensity, the number of repetitions, the distance, and all that. You'll get full control over your fitness regime: you may even set up the duration of training to fit your lifestyle.
Speaking of challenges, there are ones with different duration as well. Some challenges come with daily goals, and some with long-term ones. You'll also get to track your journey with a performance analyzer.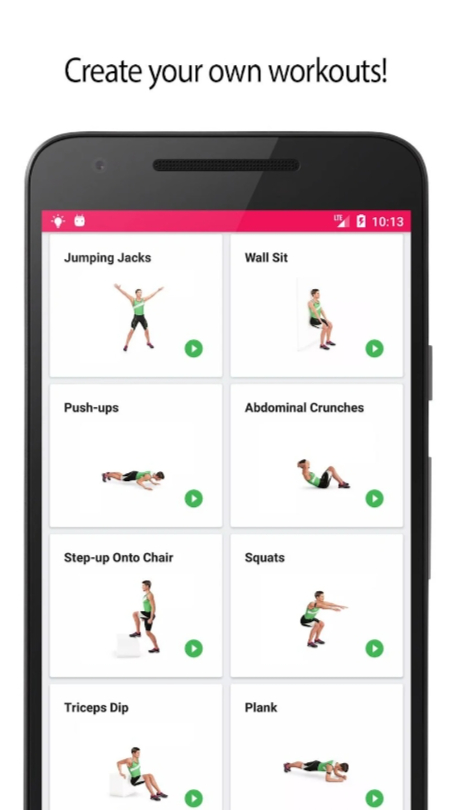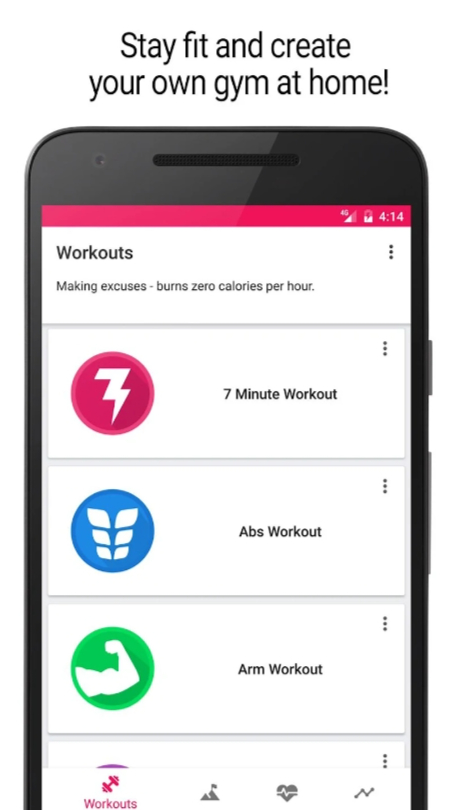 You may also check: 15 Free Trial Fitness Apps
Challenges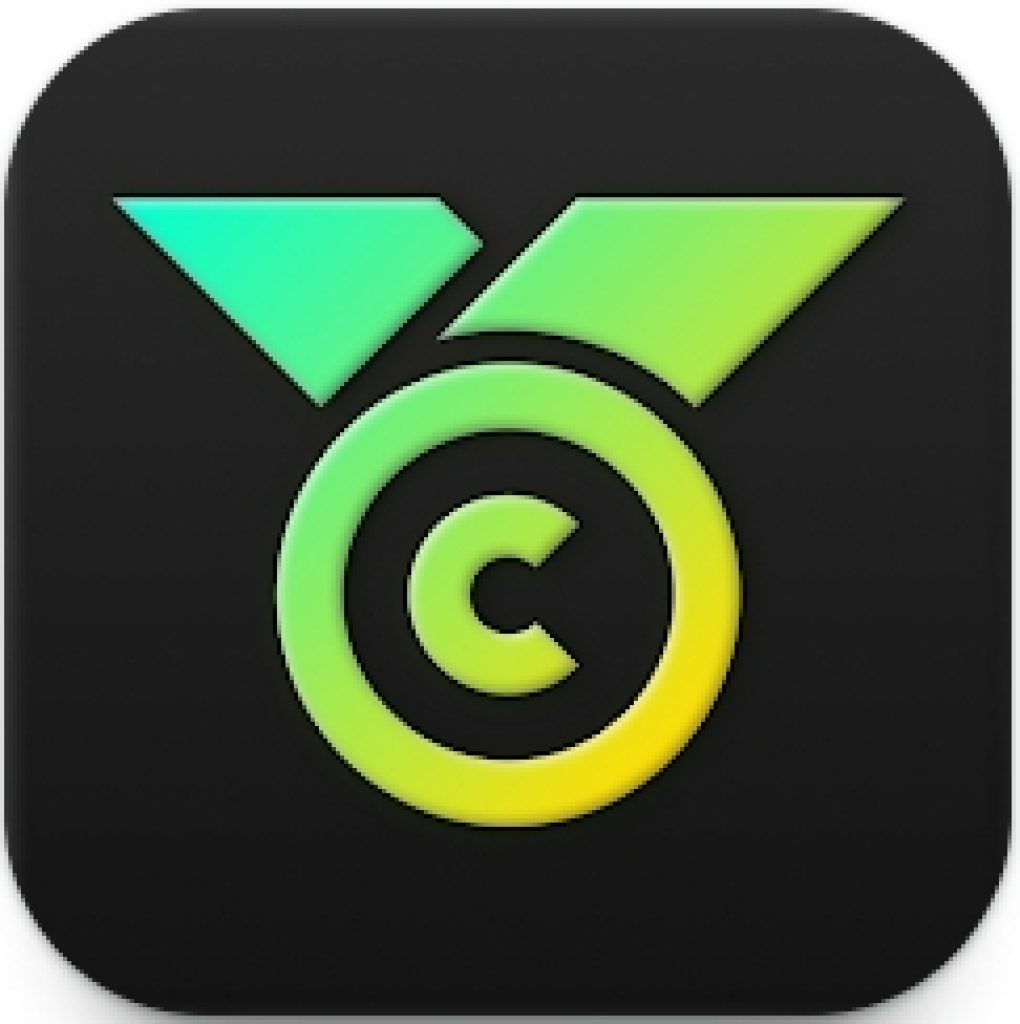 To wrap up, there's an app that helps you get fit in an entertaining way. The app covers two types of challenges: ones that help you get more active, and ones that form healthy eating habits. As you may guess, the first type is all about getting a certain number of steps, while the second one is focused on nutrition.
Both types have solo and group modes, so you could easily do the challenge along with your mates. The group mode lets you make a team with up to 4 people and you'll get to compete against other teams.
You can also set up notifications to tell you how active your teammates are and remind you to move more as well. Once you'll start to assign through the challenge, the app will give you points and rewards for motivation.