It seems that today's smartphones can almost completely replace cameras when it comes to video and photography. The cameras of today's models are so good and high quality that you simply do not need a special device to take a picture. You can take perfect panoramic photos with the 11 Best Panoramic Camera Apps for Android & iOS.
In reality, however, we can't always capture a moment the way we want it to be – a photo can be blurry, damaged, or just not clear enough.
There are special apps and services that can help you quickly improve a photo – literally in a couple of seconds. We present you the Best Apps to Enhance Photo Quality on Android & iOS 2023.
PicWish
PicWish is a multi-functional app for editing pictures, and, as you can see from the name of it, erasing background from pics. This is one of the best representatives of this category.
The first group of users who will find the PicWIsh app extremely useful are marketplace owners. The app has a specific toolset where you can edit the backgrounds for items in various ways. For instance, you can add the background by importing an image from the gallery or you can use the templates that the app provides.
And one feature that we especially liked was the fact that PicWish allows you to crop the image in accordance with the requirements of a certain marketplace. For example, it can automatically crop an image for Etsy, Poshmark, eBay, and so on. The app can serve as an image enhancer as well.
There is also a section where you can crop pictures for your passport. What is more, you can customize your own templates for marketplaces, add text to them, add different colors, filters, etc.
Another big feature is "Fix Blur". This one is actually gold if you are looking for enhancing the quality of the picture fast and easy.
And for those who just want to erase the background or objects on their pics, PicWish is also an excellent choice, since its intuitive interface is extremely easy to use. You don't even need to highlight the background manually to erase it – the AI feature in the app will do that for you.
All in all, PicWish will be a useful addition to your collection, especially if you have to work with photo editing frequently.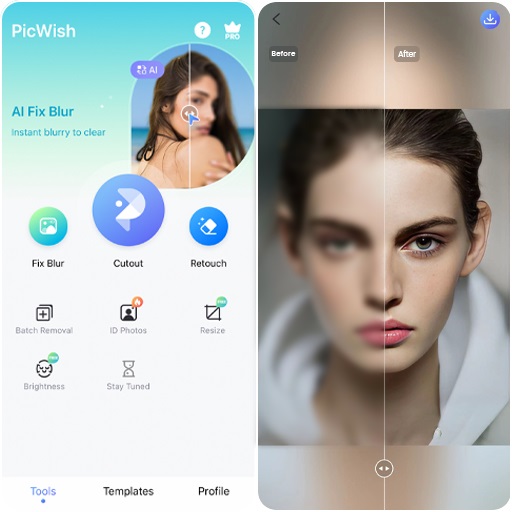 Pixlr by Inmagine Lab
Fans of selfies and quality photos are definitely already familiar with the Pixlr app. It is a free and handy photo editor that allows you to make your picture more beautiful, clear, and vivid.
But the original picture might not have been as great as you thought it would be, so now you can fix that. Whether you're new to photography or a pro, Pixlr will give you the tools you need or suggest new ones.
In the app, you can simply improve the quality of your photo by improving clarity, color balance, and adjusting shadows. Pixlr also allows you to create collages in seconds, automatically processing all the photos on it and creating a consistent color scheme.
The automatic defect correction functions make the whole process much easier for all newbies and amateurs. So if you take a picture of an amazing sunset and you don't like the final result, use Pixlr and get a great shot.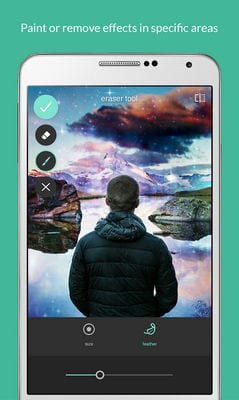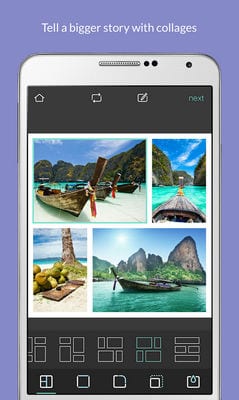 You may also like: 15 Best selfie apps for Android & iOS
AirBrush: Easy Photo Editor
AirBrush is another popular photo editing application. A distinctive feature of this application is an incredibly high rating – users are rarely dissatisfied with the functionality, and the developers are constantly refining and improving it.
As a result of photo processing in AirBrush you will get a perfect result, which cannot be compared even with shooting with a professional camera. If you don't believe such boastful claims, it's time to check it out!
All the tools that are presented in AirBrush are quite simple and straightforward. Almost always you just need to control the intensity of their application – you will visually see the result and assess how well it suits you right away.
Any imperfections you notice can easily be removed with the eraser tool. The professional photo effects presented in AirBrush really do make your photos better – for example, you can add a vignette, remove unnecessary blur, or on the contrary, add some background blur for depth.
Once you get your perfect result, you can share it immediately on social media and with your friends.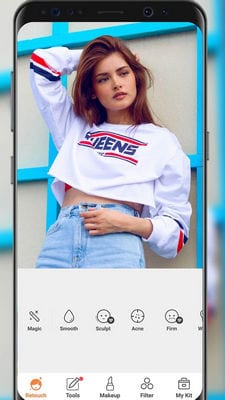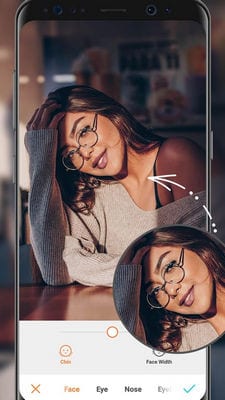 Remini – Photo Enhancer
The Remini app can enhance your photos in real-time. It is designed to do just that – all the photos and videos you upload to the app will be processed so that you see high quality and clarity as a result.
Such amazing features make Remini really unique because you can transform old photos into clearer ones, change your selfies and just random photos.
Remini can work with digital versions of old photos – for example, scanned or just photographed with your smartphone camera. You can also transfer old photos and videos from your device that you used before – they can be improved and reworked.
Remini allows you to process your photos with Artificial Intelligence (AI) technology, which gives you the possibility of getting drawings, detailed photos, portraits, and much more.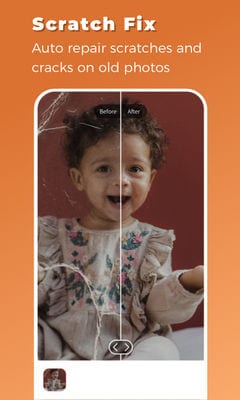 Enhance Photo Quality by Csmartworld
The name of the app speaks for itself and it's impossible not to agree with it. Enhance Photo Quality has quite clear functionality that all photo lovers will love. Here you will improve the quality of photos and videos taken with your smartphone camera, as well as edit your selfies.
In addition to improving the quality, Enhance Photo Quality offers you to add various effects, increasing the pleasure of viewing your photo. Various photographic effects, holography, vignettes, and more are available in the app.
The main improvement in photo quality comes from changing levels of brightness and contrast, as well as saturation. Enhance Photo Quality adjusts them so that the photo looks realistic but very bright and impressive.
You just need to look at the result and make adjustments if necessary. Also in the application, you can fully immerse the photos in a single color scheme, so that later you can use them in a single place or collage.
To make sure your camera catches perfect focus and clarity, you can apply Focus Features. You can share your results on social media right away without even leaving the Enhance Photo Quality app.
You add whatever you want – stickers, text, effects – and the app will simply enhance the overall quality of the photo. To understand what Enhance Photo Quality can do, you'll need to test it yourself for a while.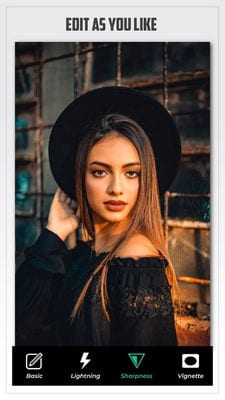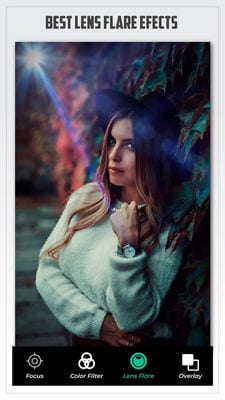 You may also like: 7 Best Canon Apps for Better Photos (Android & iOS)
MintAI – Photo Enhancer Remini
An app developed with the help of a special technology of systems that perform creative functions. This is thought out by the creators to provide all the convenience to users.
To process photos and take advantage of the opportunities of professionals, you need to have only your phone or tablet at hand.
If you have old photos that have lost their former quality, photos that were not taken on current devices or any photos found in search engines or social networks will be easily restored using MintAI and with just one click.
Even those photos that may have been taken not so long ago, but they were blurred by the light, can go into action.
The most important advantage of this app is a simplified retouching action that does not require professionalism. Clear and uniform processing.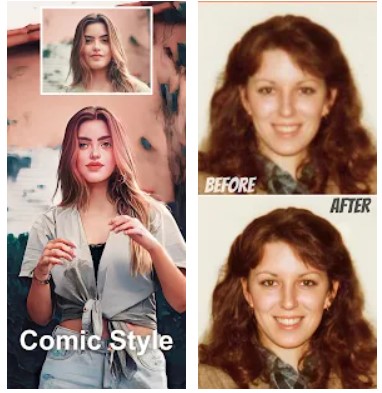 AI Image Enlarger
The AI Image Enlarger app is designed to increase the size of images/photos by 2, 4, and even 8 times and restore details without loss of quality.
The developers provide 100% free services to increase the size of your images without loss of quality. You don't have to worry about your photos, because all uploaded images are deleted from the common app servers every 24 hours, so they won't be shared.
How to use the app:
Select the photo from the gallery that you want to process
Upload it and you will receive a Task ID
Then close the app or minimize it.
Check the Task ID, as soon as it says "success" the photo will be processed.
Start improving the quality of your photos.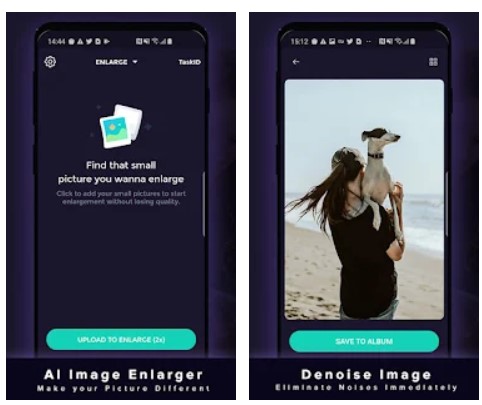 Adobe Lightroom – Photo Editor & Pro Camera
There probably isn't a person who doesn't know about Adobe Photoshop. Adobe Lightroom is another powerful application from the same developer that gives users plenty of options for improving, editing and enhancing their photos.
You can create perfect, beautiful photographic works, improve your own photo editing skills, and apply ready-made templates for editing. In particular, this applies to improving the quality.
Adobe Lightroom will allow you not only to improve the picture itself but also to learn how to edit them yourself. The application includes several interactive tutorials that will teach you how to work with different tools, demonstrate the step-by-step process of creating beautiful works, as well as teach basic skills and processing details.
For quick editing, you can use ready-made presets in Adobe Lightroom – they automatically adjust all settings, improving your photos. The advanced color correction allows you to edit details that are beyond the reach of these presets.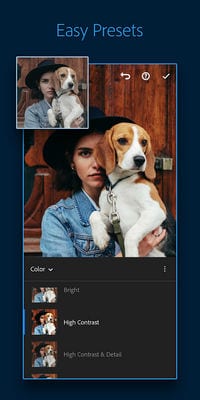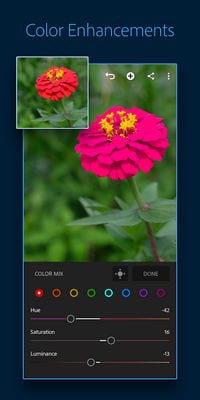 EnhanceFox – AI Photo Enhancer to Better Quality
EnhanceFox is a great tool to improve the quality of your photos in real time. You immediately see the result you expect – reduced blurring, increased clarity, size, and quality of your photos.
EnhanceFox will be your real helper in this matter because in this way you can not only edit fresh pictures but also deal with older files that were made on devices with a bad camera or with poor lighting.
As on many other services, EnhanceFox does all the editing with artificial intelligence technology. You will enjoy the convenience and ease of application of these effects – because you don't need the skills of a professional or the help of a professional.
EnhanceFox does half of the work automatically, and you will only deal with the final adjustments and tweaking the color scheme. You can even save old, yellowed, or shabby real photos in the app by just doing a digital version of them on your smartphone.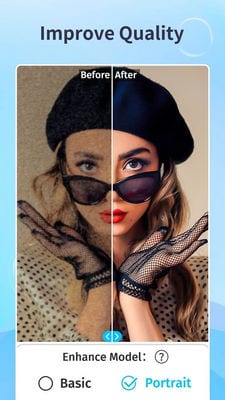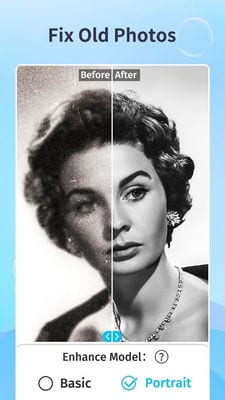 Denoise it by reAImagine
Do you notice that your camera constantly captures some kind of noise, blurs the picture too much or ruins its quality altogether? If that's the case, you need the Denoise app.
Denoise is great at getting rid of the noise, minor jaggies, or blurry elements in your photos. Denoise uses neural networks, artificial intelligence, and other advanced tools to turn a simple, poor-quality photo into a beautiful image.
You won't even have to deal with detailed adjustments – the solution is literally found in a few taps on the screen.
Like one of the previous apps, in Denoise all the work with the photo is done on the server. The photo is sent to the server, where it is enhanced using powerful hardware. When Denoise is finished, it removes the cache and the file itself.
So you remain anonymous and your images are not stored anywhere. We recommend you to try Denoise in action – we are sure that you will be shocked by the conversion results and the finished photo.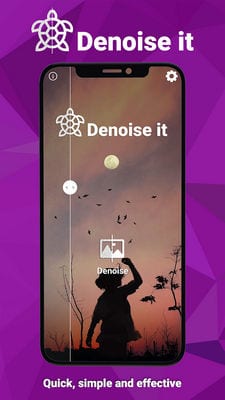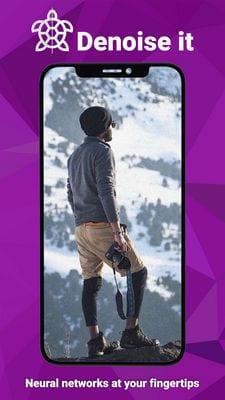 AI Photo Enhance/Unblur
Nice app for increasing photo quality. It is necessary to work with ordinary pictures of people or selfies, so the emphasis is on improving a person's face. Therefore, if you think that you look terrible in a shared photo with friends, then this application will help you!
It is enough to select a photo and confirm its correction. The application removes any amount of noise in the pictures and increases the sharpness of the picture.
Users can also correct the quality of colors, contrast, and light in the image, this is very necessary! Processing takes place in just 30 seconds, which is a huge plus.
Advantages:
advanced algorithms for analyzing people's faces with further automatic improvement
simultaneous elimination of noise, sharpening and correction of photo parameters
quick image correction with subsequent saving or sending to friends.
However, the application requires good lighting and a full image of the face in the photo.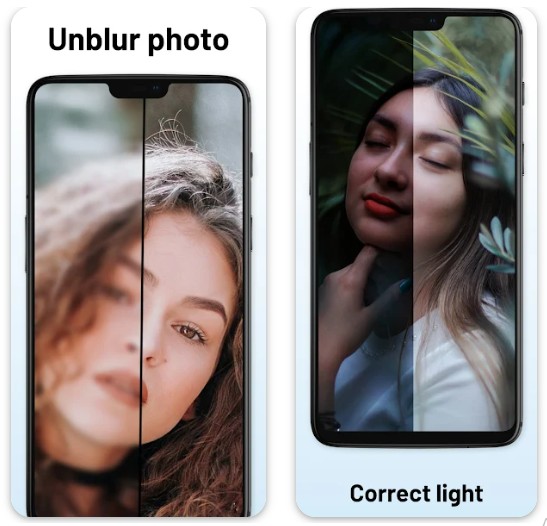 Bigjpg
This is the simplest app for improving the quality of photos. It performs a great analysis of uploaded images and helps to sharpen photos with low quality, remove blurriness and improve color graphics.
Image processing in Bigjpg is easy to carry out. It is enough to select the desired file, mark it and send it to the server.
Positive aspects:
the application is easy to use, there are no distracting ads and information;
all photos after processing are immediately saved to the phone.
However, when you try to process the photo more than twice, the app writes an error and asks to purchase a paid subscription, which is very annoying at times.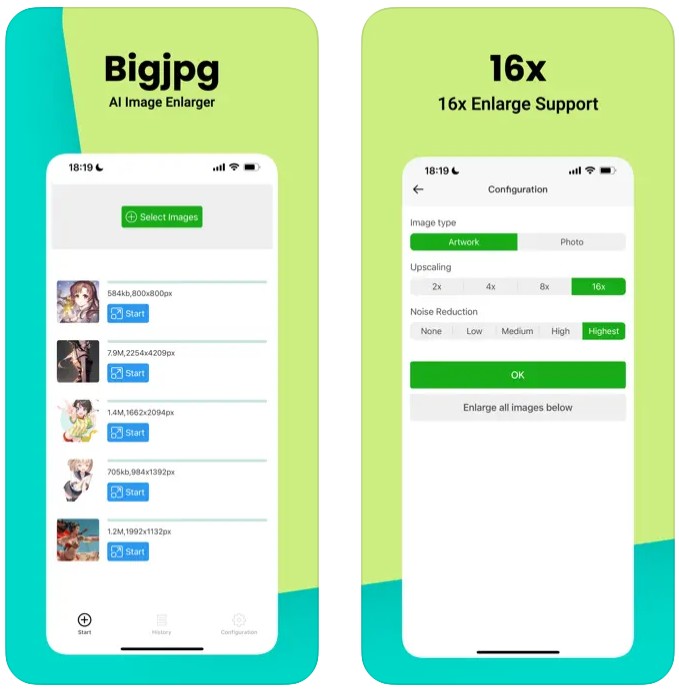 Vividit Photo Enhancer
Vividit Photo Enhancer is a popular application for enhancing photos, sharpening and contrast. This application is equipped with many functions, for example, sharpening photos, color correction, background blurring, coloring black and white photos, cartoon selfies, portrait anime, and much more.
That app can be used for free for 3 days, which is a huge disadvantage. After all, you need to buy a subscription for either a month or a year. A premium subscription is required to use many of the features of the VividitPhoto Enhancer app.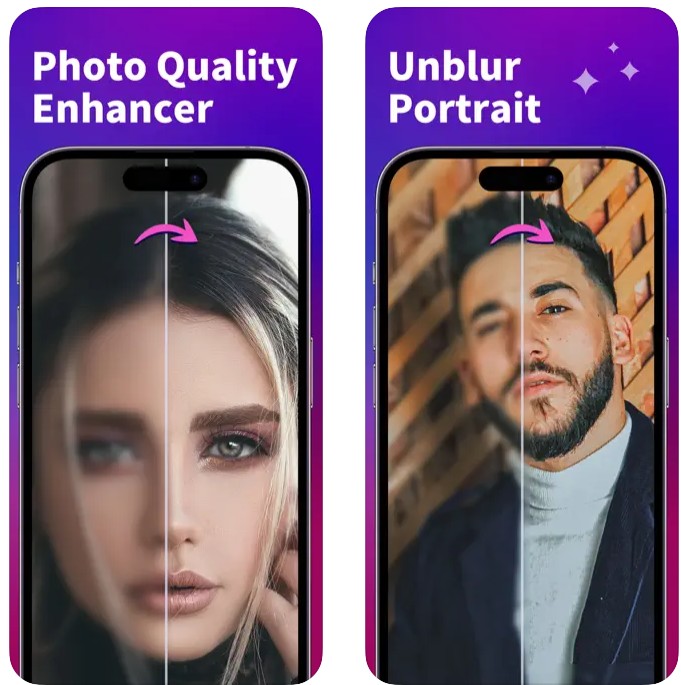 Picplus
A good photo editor for both absolute beginners and professionals. The application allows you not only to change the resolution of the picture but also to eliminate the most obvious defects — as well as apply all kinds of decorative filters to the photo. An additional useful feature is the creation of a collage based on several photos.
Therefore, in the beginning, change and improve the photo, and then create different collages with your friends! This app also has in-app purchases, which is also a drawback.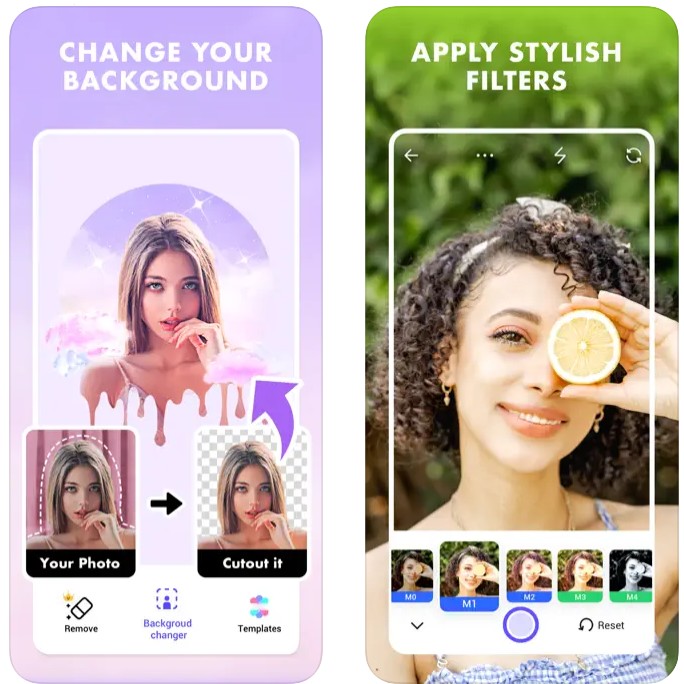 Snapseed
Snapseed allows you to change the scale of the original photos with sufficient accuracy – as well as get rid of some defects.
Additional features of the application to optimize photo quality include the adjustment of the sharpness of the image. Improving the quality of the photo implies "correct" focusing – and the program manages this task. Correction of perspective.
The application eliminates small distortions, from the angle of inclination of key lines to the geometry of complex objects. Selection of objects that need processing. You can use brushes to show the application which parts of the photo need to correct exposure, adjust clarity, and change the color balance.
Deleting individual objects. You will be able to "erase" unwanted people or objects accidentally caught in the frame from the picture. Visual selection of the most important elements of the composition.
Add a vignette to the photo that gently darkens the edges and focuses the viewer's attention on the central figures. Manual adjustment of the basic parameters. You will be able to adjust the characteristics of the photo such as brightness, color, white balance, and thermal saturation using curves and scales.
Placement of control points. The application allows you to selectively set up to eight sites, according to the parameters of which the entire shot will be automatically improved.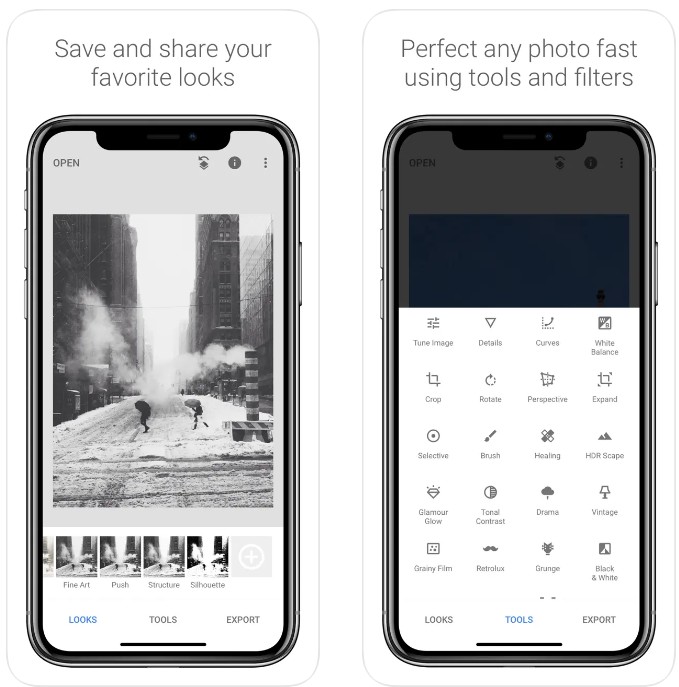 You may also like: 9 Best Apps to Enhance Video Quality on Android & iOS
Enhance it
Automatic improvement of photo quality is done quickly enough: just choose which picture you would like to process, set key parameters, and specify whether certain filters should be applied – and in a few seconds you will get a great result. The final photo will look as if it is taken using professional optics – install the app and see for yourself!
Some features of the app to improve the quality of photos:
The ability to scale images of any initial quality – without loss and the slightest distortion.
Changing the brightness. "Light up" too dark pictures – or, conversely, give the re-exposed photos the required moderation.
Removal of unnecessary or accidentally caught in the frame objects: from human faces to inanimate objects.
Focus correction. Correct the unfocused photos – your photos will look as if they were taken using a tripod.
The app uses a neural network that can maximize the quality of photos and remove all defects. However, this app has a vast number of in-app purchases.
After downloading, users notice that the application compresses photos way too much h after editing, which becomes even worse or the application gives out various errors.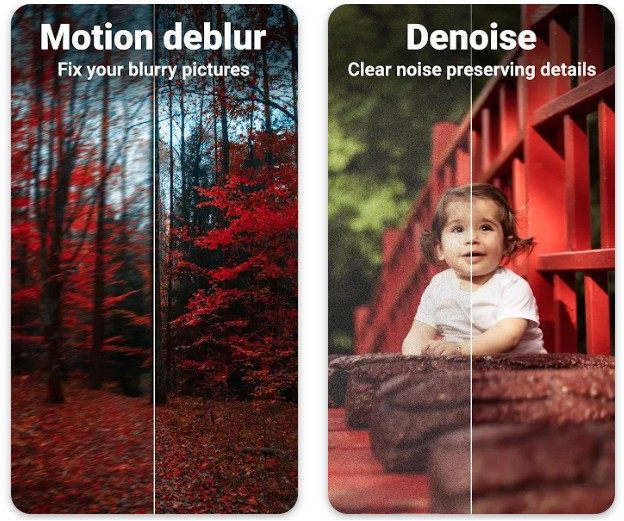 Sometimes pictures can indeed be a little blurry or cloudy – don't worry, your gorgeous photo won't be ruined. Using one of those applications that we have just told you about, you can easily improve the quality of the photo, edit it immediately, improve its visual parameters and perform other necessary operations.
At the moment, special application services – such as AppStore and Google Play – offer you a large assortment with similar functionality. We have tried to choose for you the best and really working applications that will fit perfectly into the memory of your smartphone. We hope that we were able to help you in this matter!