Parties, celebrations and many other things that people usually do on dates that are important to them require the right preparation. You really should organize all the details correctly. In the company of close people you always want to spend time fun and interesting, so that you do not lose a minute of a great time.
Nowadays you can often face a situation when all the people in the company are just busy in their smartphones. If you come up with a good entertainment program, organize snacks and entertainment, your friends will be interested in what is happening.
Do you want to organize the best party and remember it for a long time? In that case, you should think it over!
We've found 11 best apps to help you plan your next party and sometimes even create invitations for your friends.
Wedding Planner by The Knot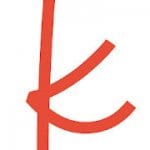 A wedding, marriage or even anniversary of a relationship is most often one of the highlights of a couple's life. Therefore, this event requires incredible preparation, as well as taking into account the slightest details and planning a guest list.
The Wedding Planner by The Knot application is a unique wedding manager who will replace a real assistant. Here you can plan not only the budget and venue but also create your own style of your wedding.
In order to develop your own style, you do not need to hire a designer and a professional stylist. Even the Wedding Planner by The Knot app can help you.
After taking a special quiz, you will learn what is best for you to do as a decorator, as well as what colors are best to use in the design of the guest room. The app has access to the Pinterest catalog, so you can save the details you like most.
You should also define your guest list in advance. In Wedding Planner by The Knot, you can create a separate table that will collect all the contacts of your guests, as well as their complete list.
If you are incredibly serious about your wedding, you can even create a personal website dedicated to your celebration. All you have to do is just start using all the functionality of Wedding Planner by The Knot.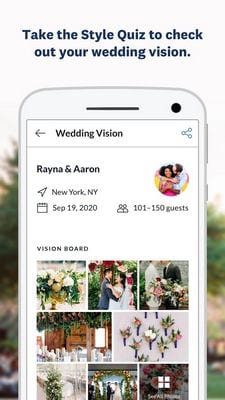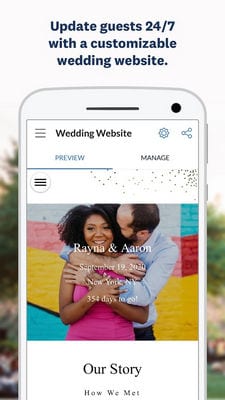 Evite: Free Online & Text Invitations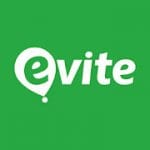 You can bring a lot of people close to you together at one event. You can plan any holiday so that everyone is happy with it and have a pleasant experience.
Evite will help you get everyone together and spend some happy hours in the company. Using this application, you can easily plan an event, as well as remind everyone about the invitation.
In addition to the organization, you'll also create special invitations for your friends at Evite. Yes, you can create something special and bright for each event. Basic templates are presented in the app itself, and you can browse through specific categories to find what you need.
You can create personal invitations in just a couple of minutes – setting up headlines and organizational information is quick. All designs can be easily customized to fit your needs and add something special to it.
You can send invitations that you will design in Evite to your friends. In addition to just sending them, you can also keep track of whether your friends have viewed them.
You can also remind people of key information about the evening – such as event times or dress codes.
Manage all your notifications, comments, and replies to your invitations – and Evite will help you do that. In the future, you'll also be able to remember what happened at the event and enjoy the memories.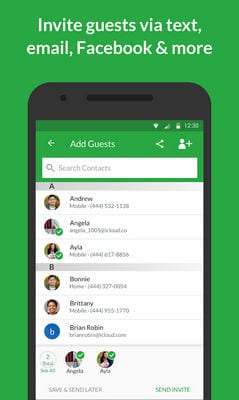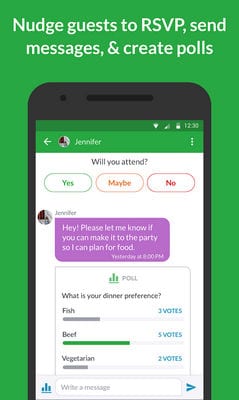 Doodle – Easy Scheduling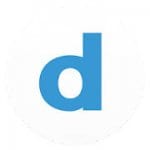 Meetings, events, and even conferences – all need to be planned. Busy people, or those who lead the work process, usually need to plan their own time as well as the allocation of time.
For example, you can use Doodle to determine how much time is worth devoting to certain topics in a meeting. If you have tried other ways before, we recommend that you evaluate the Doodle application and its effectiveness.
Since 2007, the Doodle team has been dedicated to helping people organize conferences, online meetings and so on.
Because the app has both a mobile version and a web service, you and your friends and partners can use it from different devices at the same time.
For example, you can participate in a meeting on the go, and one of the participants will sit in the office and use a computer.
Since surveys are an integral part of meetings, you can create them directly in Doodle. In addition to creating and participating, you can also watch the results and choices of other participants online.
You can even create invitations so that people can participate in the survey. Doodle's login system has integration with Google and Facebook, so your accounts can be linked.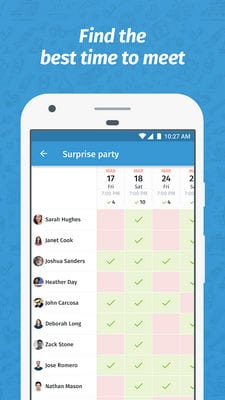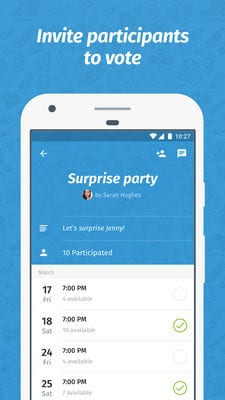 BigNight: Dinner Party Planner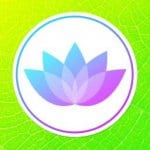 Food is a major part of any party. No matter how good the company or even the entertainment is, people will still be hungry sooner or later.
Snacks, main meals or even a buffet table – it's up to you to decide what will be presented at your event. Even movie screenings are accompanied by popcorn, chips, and snacks, so you'll need to plan your meal anyway.
With the BigNight app, you can create a detailed menu. There are different recipes in the catalog, each designed for specific events. To make sure you do not forget any of the ingredients, the app offers you a detailed shopping list.
All you have to do is to get everything you already have at home out of there and go to the store for groceries. BigNight can synchronize between your devices, so both your iPhone and iPad will always have access to your menu.
For each major task, you can set reminders. BigNight can also help you, for example, prepare a side dish or turn the oven on.
You won't miss out on the moment when you need to start preparing the main courses. If your event is a collaborative one, you can keep in touch with all the organizers and share your progress.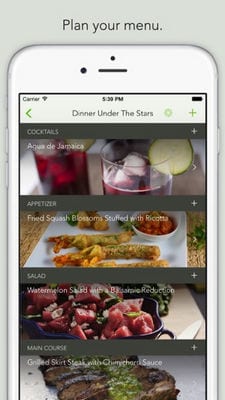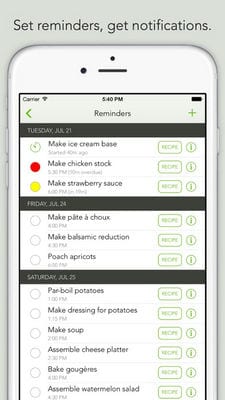 Bizzabo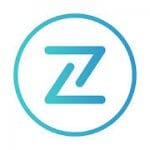 Many organizers constantly use the same applications in their work. One such service is the Bizzabo application.
This service is trusted by thousands of organizers around the world, as well as by people who just want to take their home party to the next level. By the way, Bizzabo can be used not only by the organizers themselves but also by participants of events.
In the application, participants can learn the schedule and plan of the event, as well as all the nuances of the upcoming holiday. The organizers can also find out which of the guests will be at the event, view their profiles and even get acquainted closer.
Of course, it is worth noting that Bizzabo is more designed for major events, such as the presentation of a book or the opening of a beauty salon. Although you can also use it for birthdays and Christmas parties.
You can track the event in real-time. For example, if you are not at a party, you will know which speaker has already performed or if all guests are in place. This can also be verified by the organizers themselves before the event – just check the list of guests and those present.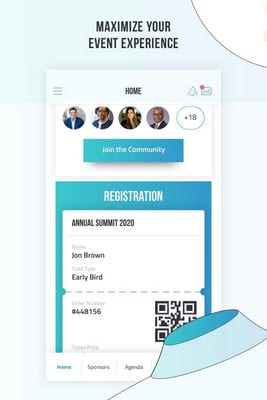 Wedding Planner by WeddingWire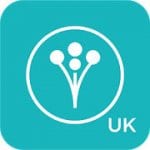 As we have already said, a wedding is a major and significant event in the life of every person. It is especially exciting if you organize everything yourself. Do you want everything to go perfectly, and all guests remain delighted with your romantic event?
Then you will definitely need a planner who will always remind you of something important and will help you decide on the main details of the celebration.
The Wedding Planner by WeddingWire app features many virtual rooms where you can organize your celebration. For example, if you don't already know where to gather all your guests, you can choose from the best options in the app.
In addition to halls, Wedding Planner by WeddingWire has a whole catalog of personnel, among which you can easily find a professional wedding director.
This person in the future will be able to keep track of everything that happens, as well as to monitor the entire process of preparation. In addition to managers, there is a huge number of resumes and works of florists, catering and even wedding photographers.
The guest list is also easy to make right here. Wedding Planner by WeddingWire will collect all the information about your wedding – the place of registration, the festive hall, as well as all the staff.
Keep all the information in one application, so you'll be more comfortable to follow the whole process.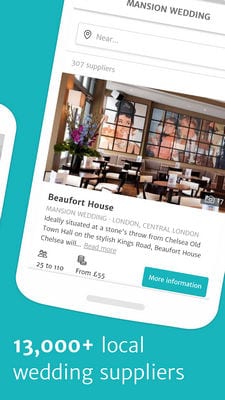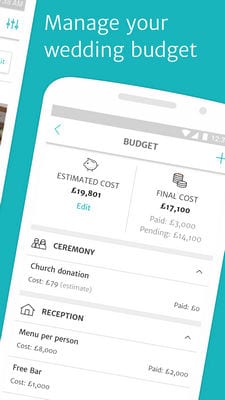 You may also like: 5 Best wedding countdown apps for Android & iOS
Trello – organize anything!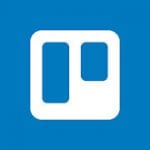 The motto of Trello application is "organize anything"! You can really organize literally everything you can – from events to the main work processes.
More than 30 million users already trust the important events of their lives to this application, and it helps them to put order into the process of preparing and holding events.
Any event starts with a to-do list. In Trello, you can create a separate to-do list for each event, which can be changed as the event progresses.
All maps, whiteboards and other Trello tools are easy to set up and it's even easier to move from idea to implementation. The progress of a project is just as easy to track – all you have to do is run the application.
You don't need to keep all your business in your head now. With the Trello app, you can stay organized even as chaos begins to happen around you.
The most important thing is that Trello runs offline and you can make changes even without Internet access. Add any holiday information, and make planning changes at any time you like.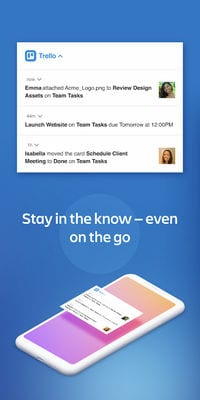 Table Planner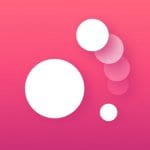 Seating is one of the important things that a wedding and other event organizers do. The way you organize tables in your restaurant or at your home may determine the impression of the event or even its success.
When seating, you should consider who is in more contact with whom, which people are in better contact with others, as well as the food. For example, it may be wise to place vegetarians at the same table and organize them a separate menu.
These are the details that the Table Planner application does. With it, you will perfectly organize tables according to the number of guests and their needs, as well as get full help from a pocket manager.
You can create a seating plan for one or even several events at once. You will need to determine the number of tables, their position, as well as their shape.
You can immediately think about the position of the chairs. Each table will be numbered so that guests are not confused about where they need to go.
You can create a guest list in the app or import it from Excel or Contacts. In order to assign guests, you can simply drag and drop their names to specific tables.
You can add or remove extra space at any time. The result is a perfectly planned seating plan – and this is the key to a great event.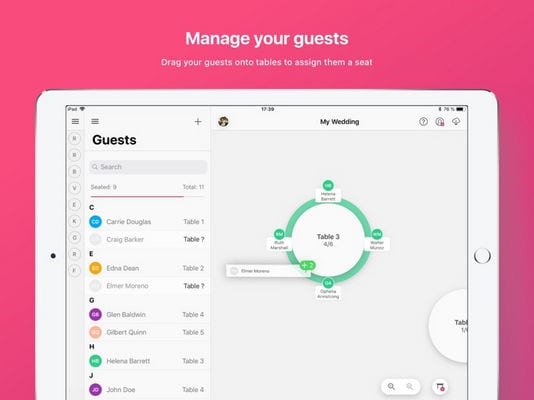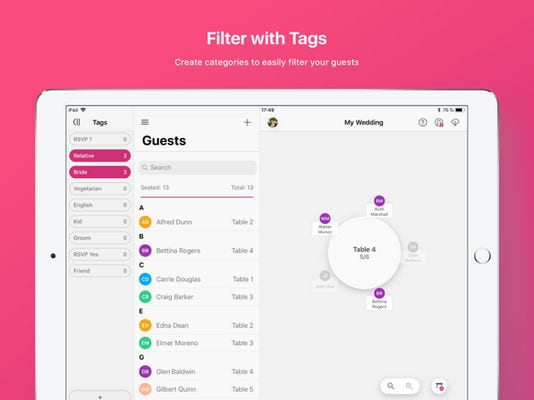 My Party Planner – Lite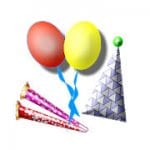 My Party Planner app will be your manager and helper in organizing the event. With it, you'll make a simple home party into something more interesting that your friends will remember for a long time after.
And it won't look like a standard shopping list or ideas in your smartphone notes – My Party Planner will sort all your items anyway.
Inside the app, there are 5 sections, each of them defines one of the important things at the party. These are menu, to-do list, shopping, guests and budget.
From the general information, as well as from what you have scored in this list, My Party Planner will form you a separate document. All items will be sorted by dates and their need.
For example, you can buy products directly on the day of the party, but the menu for this you should think in advance.
My Party Planner will keep your to-do list, where you can note what you have already done.
For example, when creating a menu, you can use the Internet search and save your favorite recipes in the application.
This is especially useful if you are a regular party planner. Guests can be easily exported from your contact list and also by email. Copy guest lists from one event to another, making your planning even easier.
In the Lite version, all you are limited to is reminders and alerts. Otherwise, the app does its job perfectly.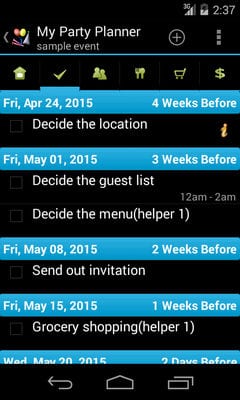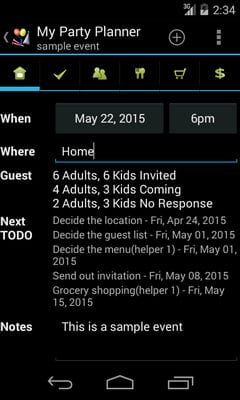 Punchbowl – Online Invitations & Digital Cards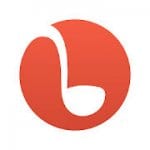 Punchbowl is a specialized application that is designed for you to develop invitations. For each holiday, event or party, you can create special invitations or greeting cards that your friends will receive later.
Most importantly, Punchbowl allows you to do this for free. You will work here not just as a design application, but as a service with ready-made designs.
Inside Punchbowl you can find special designs – for example, invitations in the style of Marvel or Disney. Children or fans of certain comics and soap operas will particularly like these stylized cards.
Inside Punchbowl, you can track your RSVP by constantly watching your invitation status. You can also create not only an "entry ticket" to a party but also congratulate your friends on shared holidays or important dates.
If you don't have time to do something yourself, you can find the right option from more than a thousand ready-made options.
In addition to classic designs, there are Handmade Arts and many other things that look great on paper and on your smartphone screen.
Invite your friends to your party in a special and original way with Punchbowl.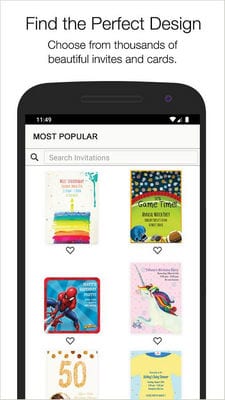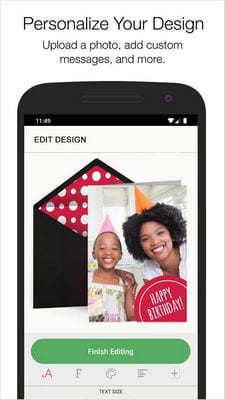 You may also like: 11 Best day planner apps for Android & iOS
ToDo Agenda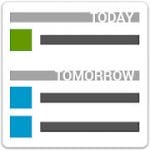 In order not to forget about the event, you should constantly remind yourself of it. The best option when using a smartphone is to display your to-do list on the home screen.
The ToDo Agenda app organizes widgets on your smartphone desktop so that you'll always be aware of upcoming events. In addition to reminders, you'll see everything in your calendar – that is, lists of tasks and events.
The ToDo Agenda app will not overload your smartphone with unnecessary ads and other similar ads. In fact, it will synchronize your tasks and holidays that are listed in your smartphone calendar.
Past meetings are displayed along with upcoming ones – so you'll remember what should happen today or what you did yesterday. The widget updates itself automatically as soon as you make changes to your schedule.
If necessary, you can create several widgets at once, each of them having its own design and style. The goals of these widgets will change as well.
For example, some of them may be responsible only for holidays, while others may plan a list of your tasks for events. You customize ToDo Agenda functionality by yourself, using it in the most convenient way.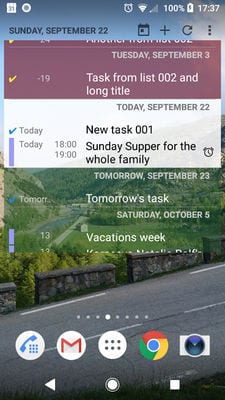 The reason for a party can be quite different. Birthdays, holidays, as well as family events, are all much better spent in the company of friends and acquaintances. You should be happy with any occasion that will give you the opportunity to get positive emotions.
Do you want the holiday to be really unforgettable? Then just think about everything that can happen at your celebration.
Planning will help even when you think it's too late to change everything. Your friends will certainly appreciate the effort you put into this party.