Getting popular is not always easy. You can create interesting content, develop new ideas and engage in promotion, but all efforts will be fruitless.
In this case, you may just lose interest in the matter. In such a situation, a variety of platforms and applications can help beginner bloggers and creators get the original audience.
Blogs that already have a certain audience are much more credible among people. A person understands that someone is interested in this content and subscribes to it as well.
We also highly recommend you check the article about apps to edit TikTok videos.
First, you really need somewhere to get a certain number of subscribers – besides your friends and family. We have found cool apps for you, which will really help you to get the initial audience and "spin" a lot of subscribers with minimal effort.
TikFamous
Today it seems to be the most popular app for gaining TikTok followers and it's the most downloaded one. TikFamous doesn't cooperate with TikTok, Musically, or other apps, so keep that in mind before using it.
After you install the app, you need to enter your account in TikFamous. Then you receive a certain amount of coins and can use them to promote your account on TikTok. The more coins you invest the bigger the effect will be. It's also no secret that in the app, you can only acquire those coins for real money.
Here we need to speak about the effectiveness of the app and its functionality because it's rather controversial. Some users say the developers don't provide the bargain for the number of coins required, some say there are technical issues in the app such as invalid links, and so on.
Overall, this app has its hidden mechanisms that seem to be working, among all other apps. When you start working with this app, you notice that there are likes and comments that appear under your videos. They can often be of-topics, but there is nothing better at the moment on the market.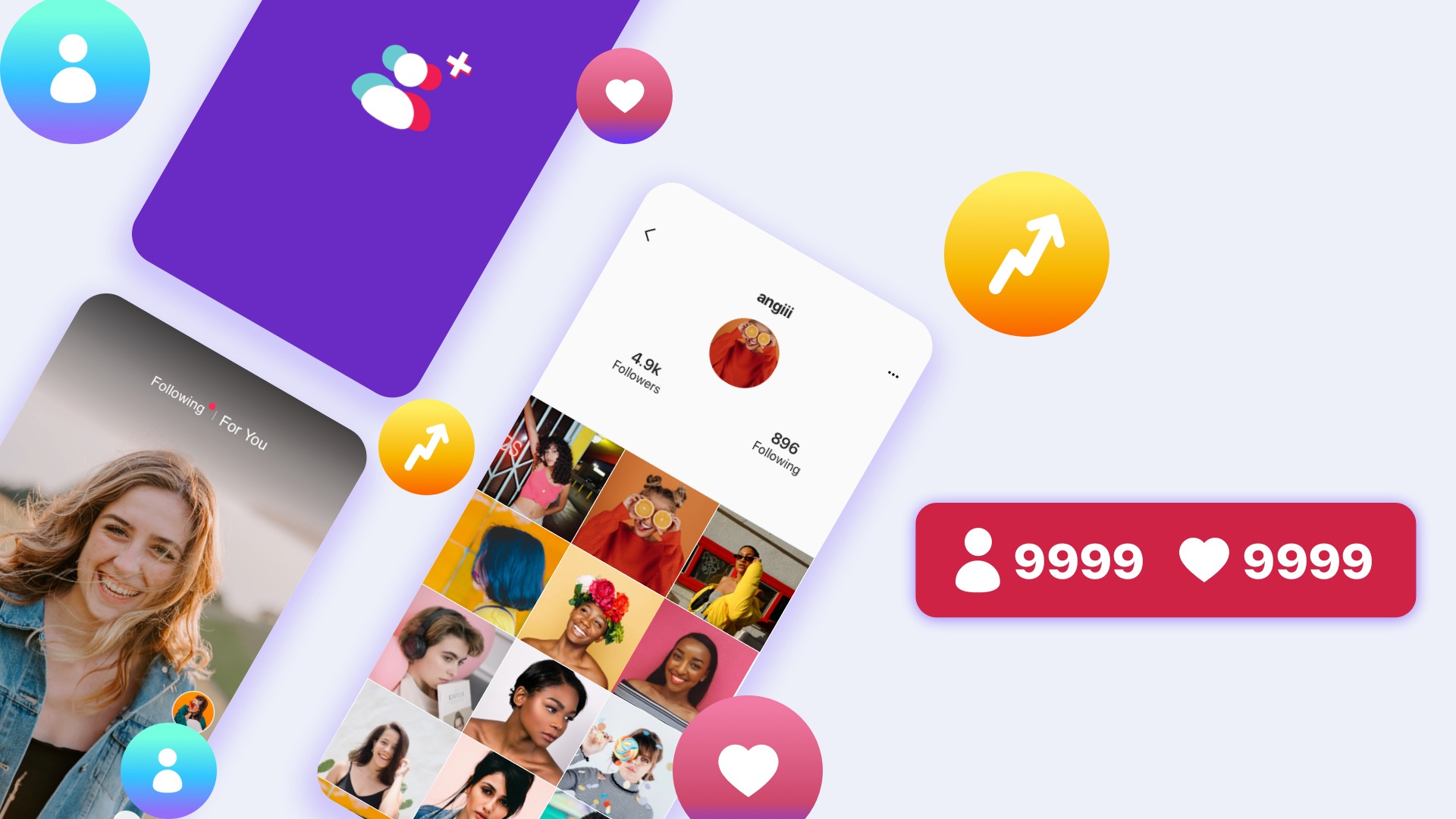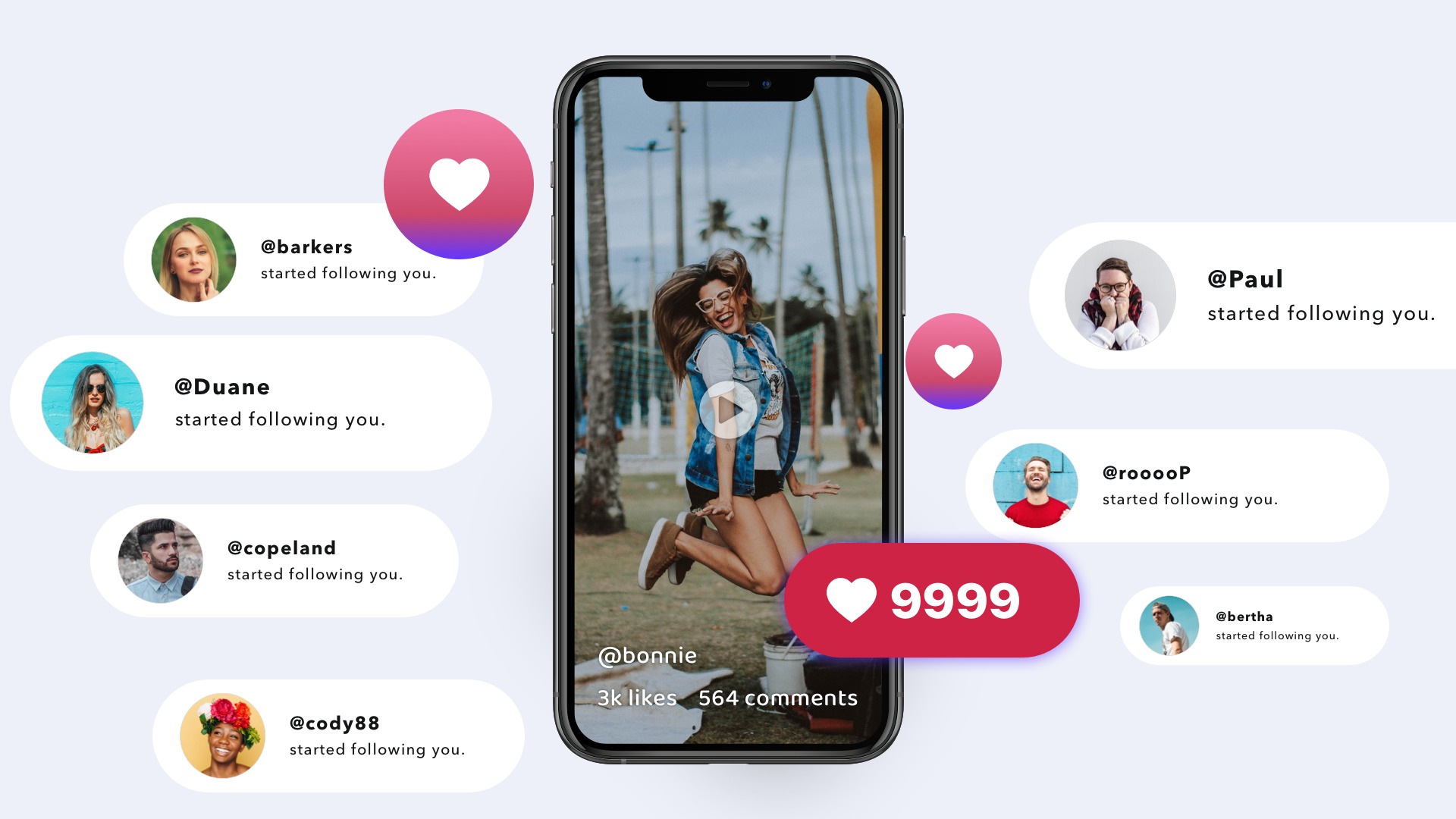 You may also like: 10 Best Social Media Content Creator Apps for Android & iOS
TikFame
Do you want to be famous for free? TikFame is the app that helps you get fans, new audiences, and likes for free. Lots of likes! Like you know, in TikTok you get videos that get a lot of views from other users. If you have free subscribers, you will also have free views.
TikFame makes your video malicious and popular, thus increasing your views. Once you have a certain number of subscribers, you will get a real audience, which will increase by itself.
All you have to do is release new videos so that your subscribers do not decrease but only grow. Every day TikFame can bring you more than 1000 subscribers – that's a huge amount for a beginner TikTok blogger.
The developers used the best strategies to achieve better results. Popular hashtags, virulent TikTok, the best videos will lead you to popularity with TikFame.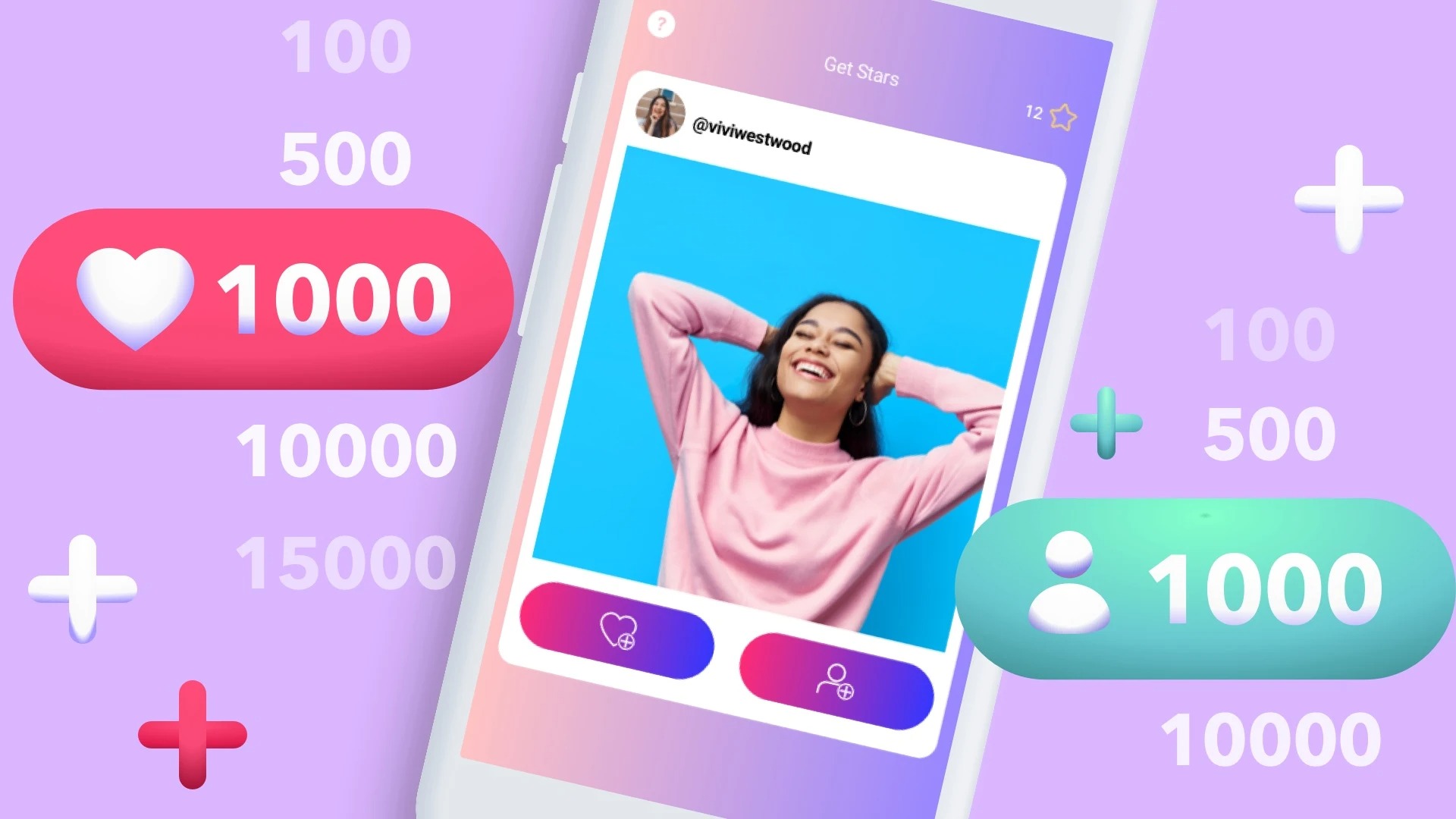 TikTracker: Likes, Fans, Stats
Every blogger just needs to keep up with his or her popularity. For example, each video you have released finds its own response from the audience.
Because of some content, people can unsubscribe from you, and some videos encourage new people to subscribe to you and make people even more popular. The TikTracker is an application that lets you get all the valuable information about your followers and fans.
The app allows you to track blockers, likes and their absence, stalkers, and even the growth of new fans. TikTracker calculates how many likes each of your videos get on average, as well as how popular new videos are.
A Pro version of TikTracker is also available for purchase, giving you access to visual charts. You will learn more about the full statistics of your TikTok account, which gives you the opportunity to draw certain conclusions and take action to further promote your creativity.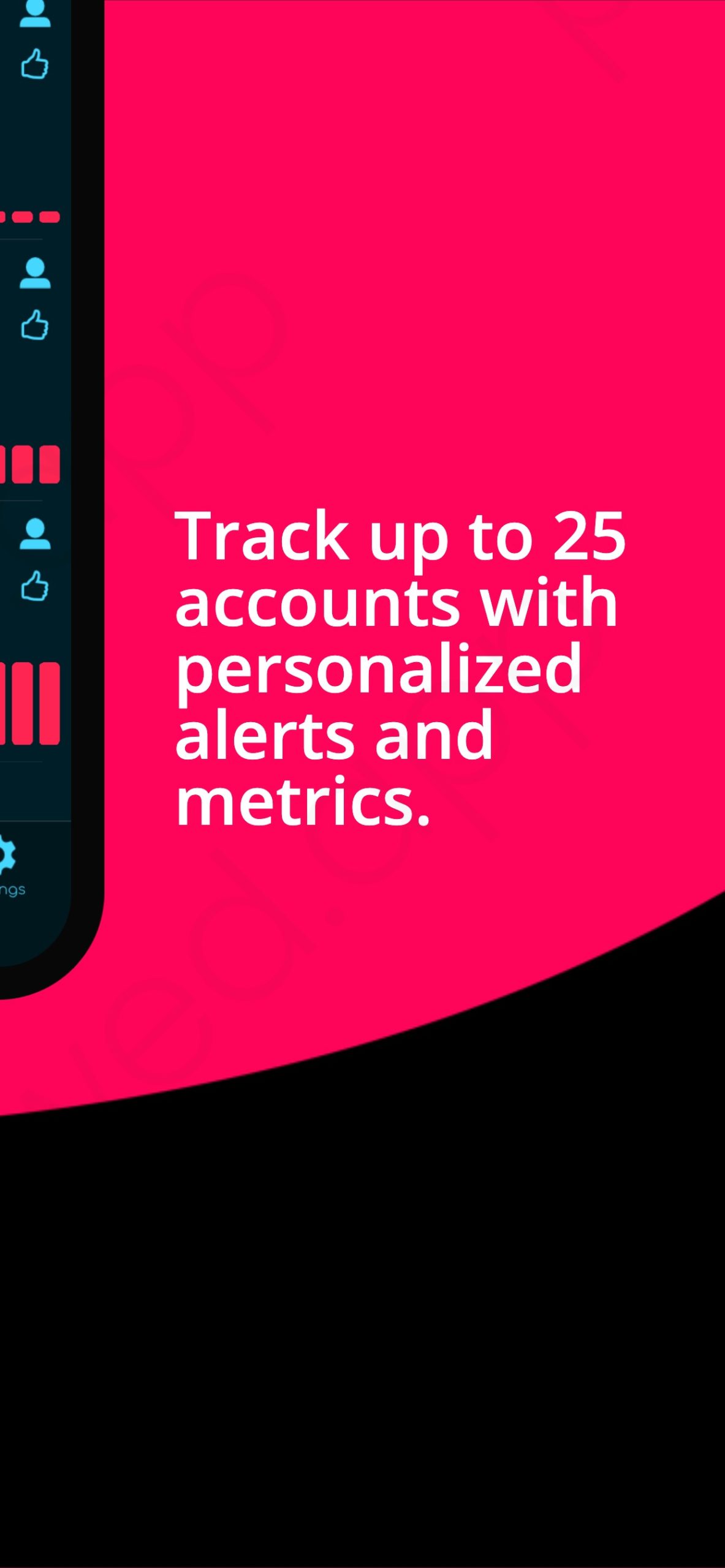 To multiply the number of views on TikTok, you need to find the most popular hashtags. The Tik Hashtags app will handle this task efficiently and in a short period of time.
Increase the number of subscribers by using trendy and in-demand hashtags to label your videos. This will help in attracting the attention of new viewers to your content. This is the easiest and fastest way to fame.
In just a few minutes, you will get an up-to-date list of hundreds of relevant hashtags. All of them will be categorized for easy search. Now you will definitely have plenty to choose from.
Using the captions you receive, you will significantly expand your audience and be able to attract new subscribers. The more viewers see your videos, the more likely they are to follow and recommend you to their friends.
Tik Hashtags are not a byproduct of the TikTok social network. It is a powerful tool to increase your popularity.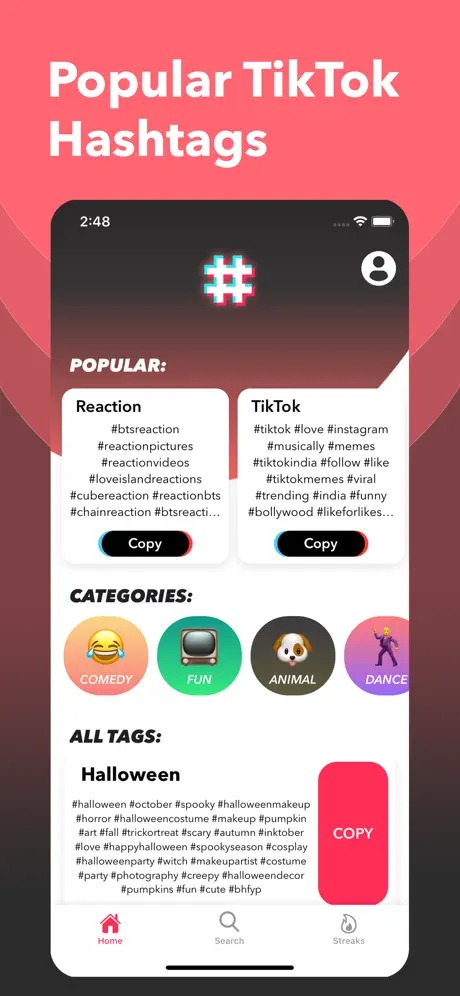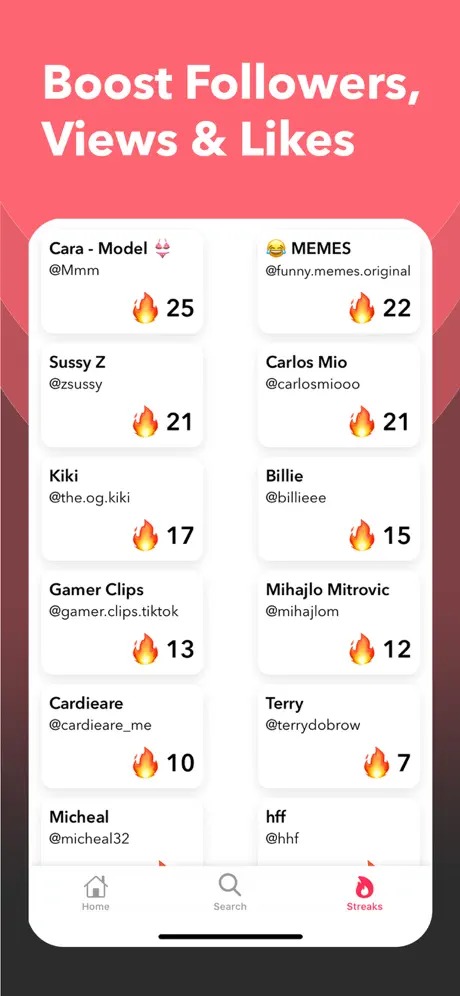 TikFans – Followers & Likes
Increase the ranks of your TikTok followers with TikFans. You will be able to quickly and effectively increase the audience of interested viewers without bots and fake users. Only live subscribers will be able to increase your rating.
To promote your profile in a popular social network, you need to periodically analyze the page. Track the trend in the growth of likes, and the number of new subscribers for a certain period. Find out which video has gained more comments and interested users than others.
By getting this data in a convenient format, you will be able to find your strengths and weaknesses. Communicate with your followers and get real pleasure from the fact that all of them are really interested in your creativity. These can be people from different countries who can suggest new ideas for content.
Add widespread hashtags to your videos and become a popular author without financial investments and without searching for a fake audience.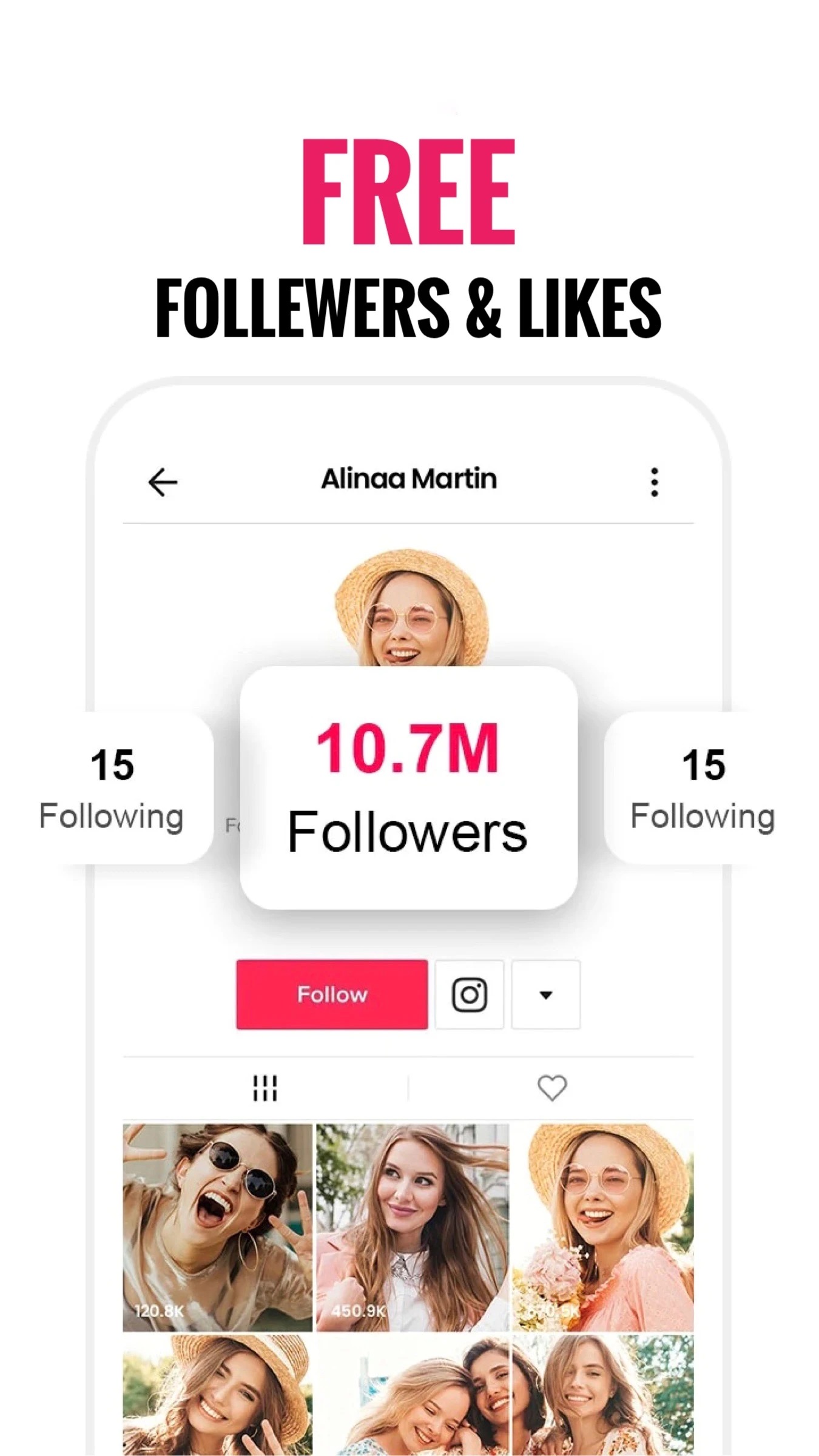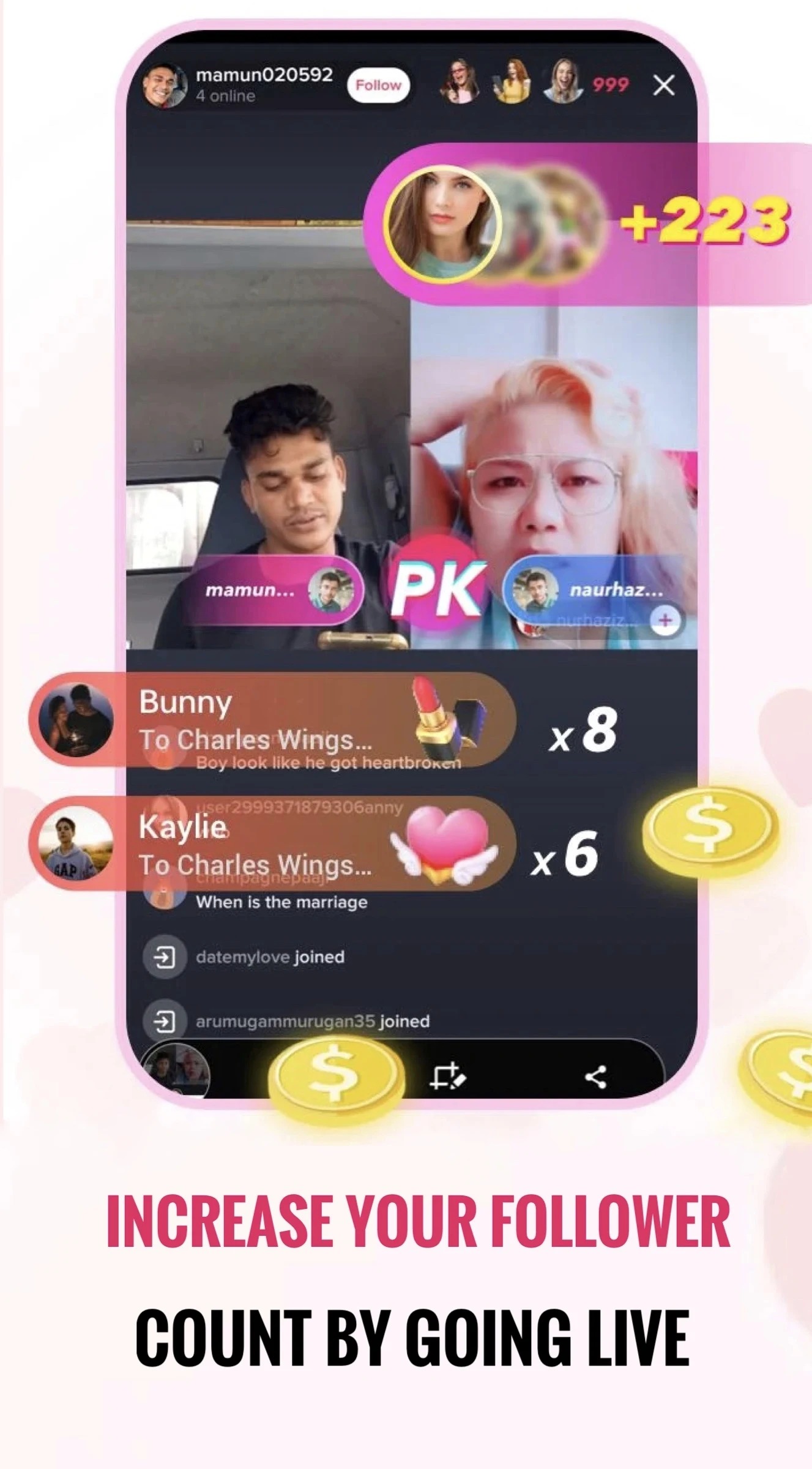 TikBooster fans like follower
Become a real TikTok star. For this, you will need the TikBooster app. It allows you to multiply the number of live subscribers and reach a new level.
To increase your rating, you need to collect as many Diamonds as possible. This app is designed as a game where you can win different numbers of subscribers. Find out how much luck favors you today. You can increase the number of games by watching sponsors' ads.
This app has a system of mutual support: You subscribe to other members and they subscribe to you in return. As a result, you get a large audience without fake accounts.
This service is free and has no limit on the number of subscriptions. Get a list of hashtags and use them to design your video clips. TikBooster works separately from social networks and does not collect the personal information of participants.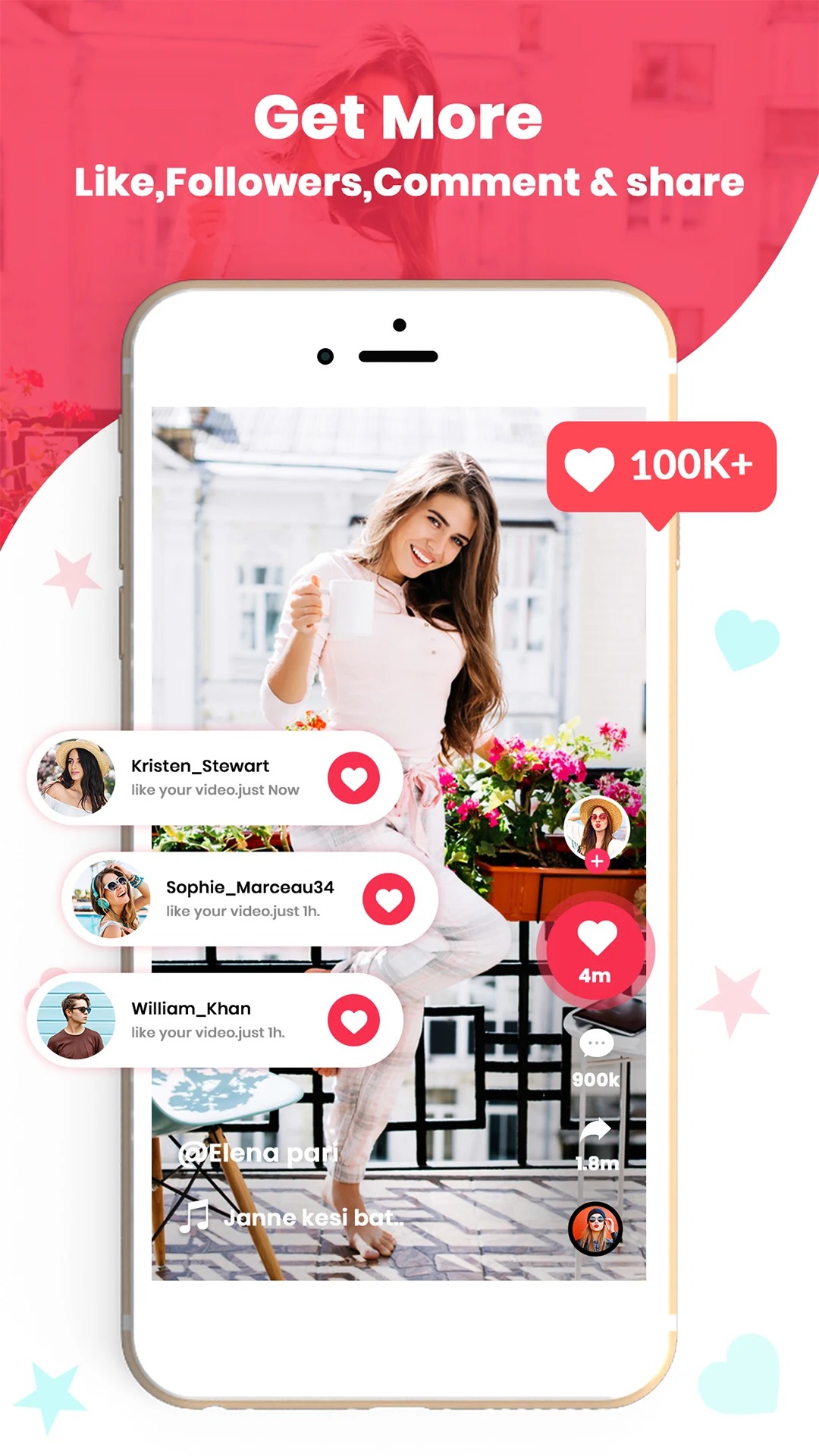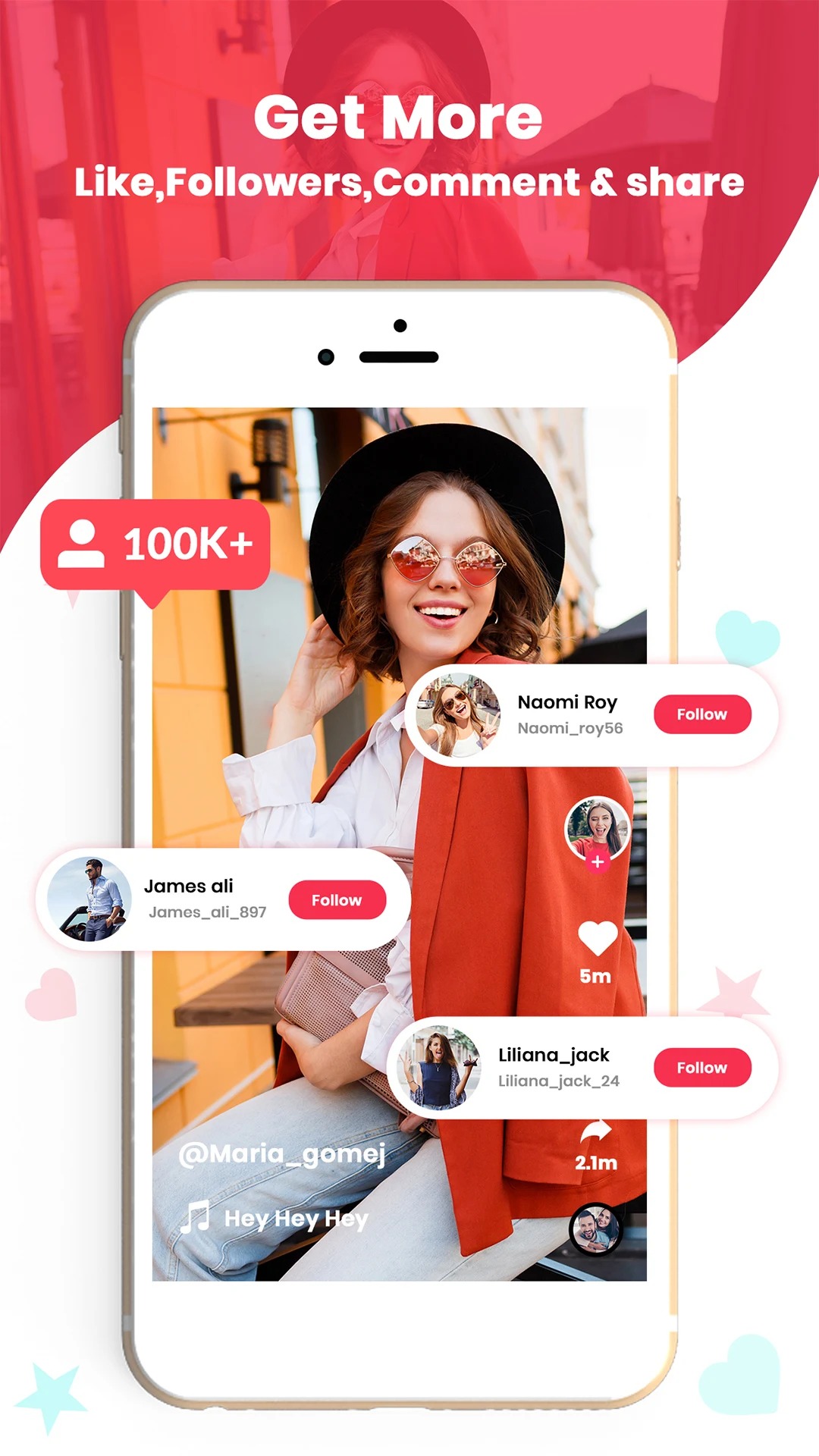 TikFans
Aren't you tired of all those similar names yet? Then we are continuing our list with another app that will lead some amount of followers to your account. The main currency of TikFans is stars – and the more stars you own, the more followers you can attract.
Each star costs something, but it's not an overwhelmingly expensive thing. In case you're wondering how it works:
You exchange the star for the new followers.
The app will lead another TikTok user who is also using TikFans to your account.
You subscribe to each other.
You get new followers!
And even though this is quite a cheesy mechanism for gaining followers on TikTok, there is nothing better yet, however, even this kind of activity can lead you to a boost from TikTok itself.
Another crucial point is that the app is filled with the real accounts of the real people, not with bots, as is often the case with TikTok follower apps.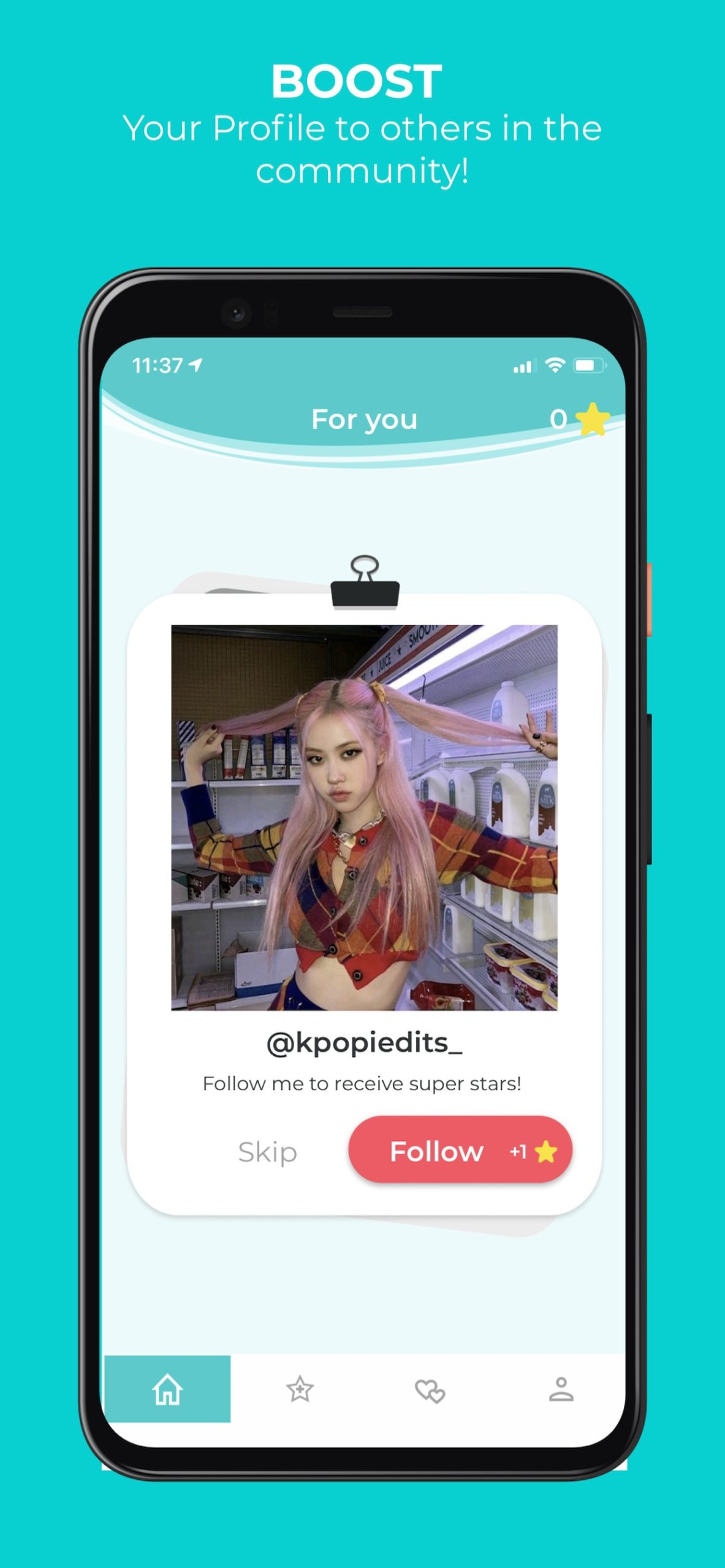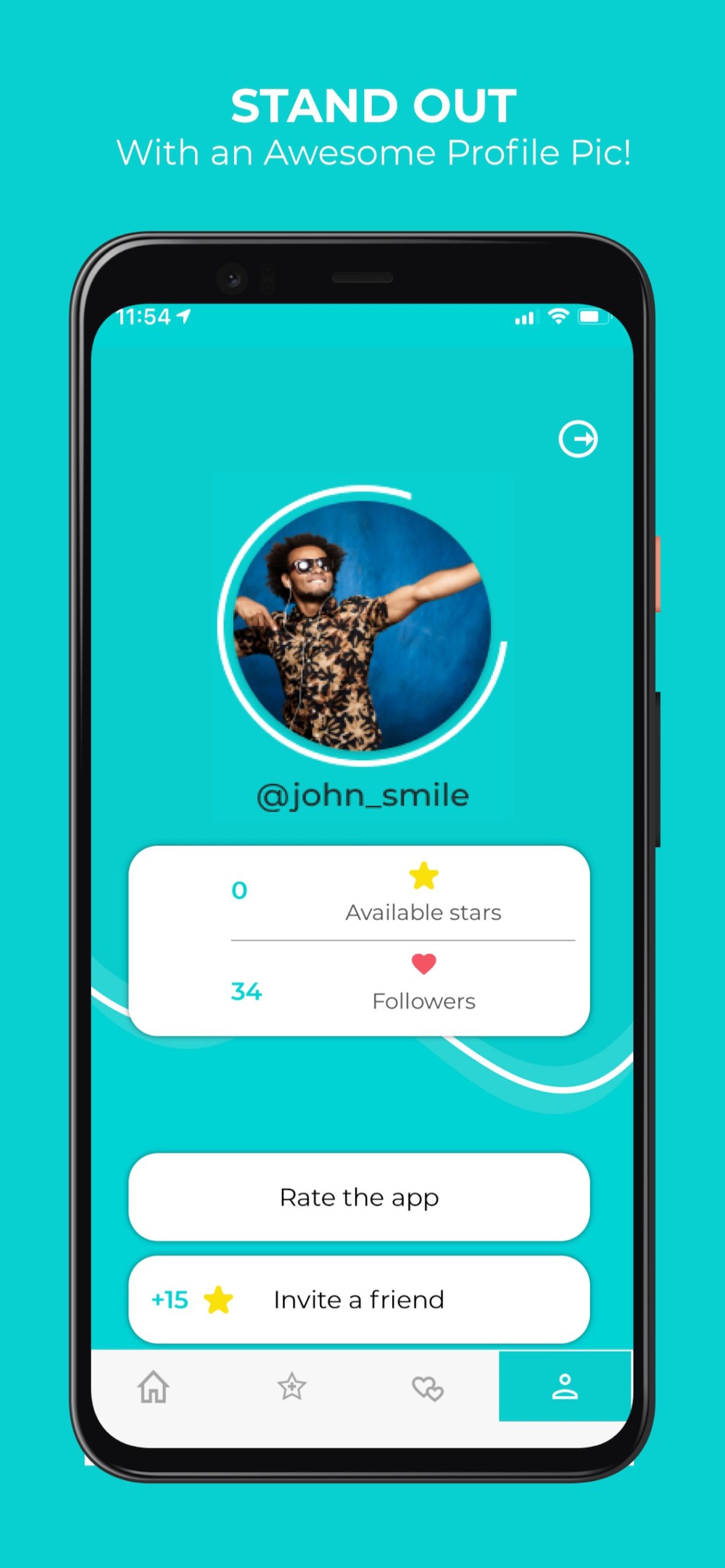 You may also like: 7 Best Apps to Add Fire Effects to Videos (Android & iOS)
In order not to stick with one type of app for the TikTok followers, let's observe this app that wasn't directly developed to help you to get more followers, but it can help you to get them organically.
As you have already guessed, Tiktags generates hashtags for TikTok to add under your video. No one knows about the algorithms of TikTok but with hashtags, your videos have a much greater chance to become popular.
It's difficult to come up with dozens of relatable hashtags each time you post a video, and that's why Tiktags will generate them for you. The app is super easy to use. You just type in the theme of your post into the search bar and Tiktags will find dozens of related hashtags.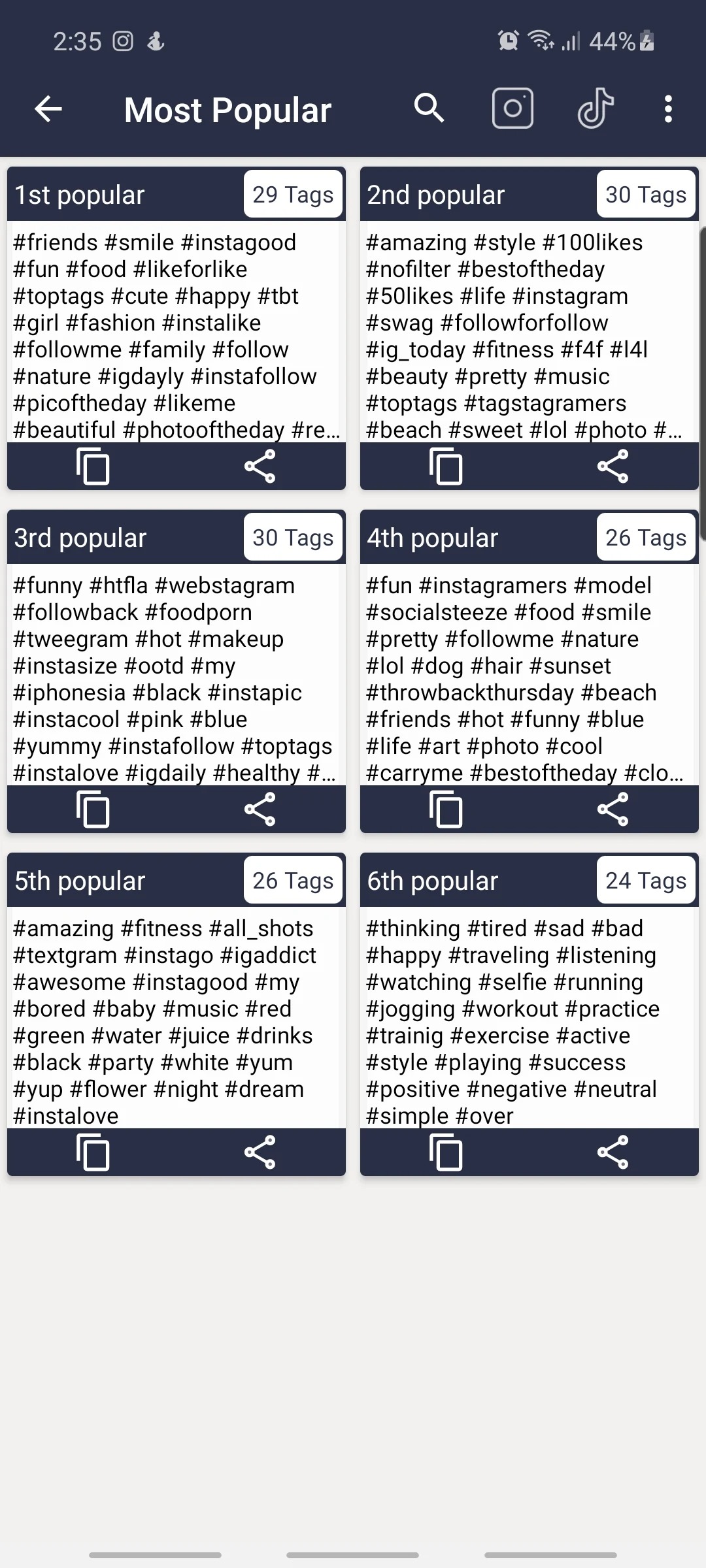 TikBoost – Followers, Likes
TikBoost is a way to become recognizable at TikTok for free. Think of it as your cheat code for a large number of subscribers and sharp popularity online!
There are such options as getting additional comments on your creativity, increasing the number of likes and views. People will understand your ideas when the video hits their feed. You can do this with a lot of views and activities.
Your videos can really have more likes than you think. Unforgettable and impressive moments can be put on TikTok by sharing your joy with other people. With filters and special popular hashtags, you can take your movies to the next level.
TikBoost tells you which hashtag to put (analysis is based on popularity), which music to put on the background and even funny stickers. No need to spend a penny from your budget!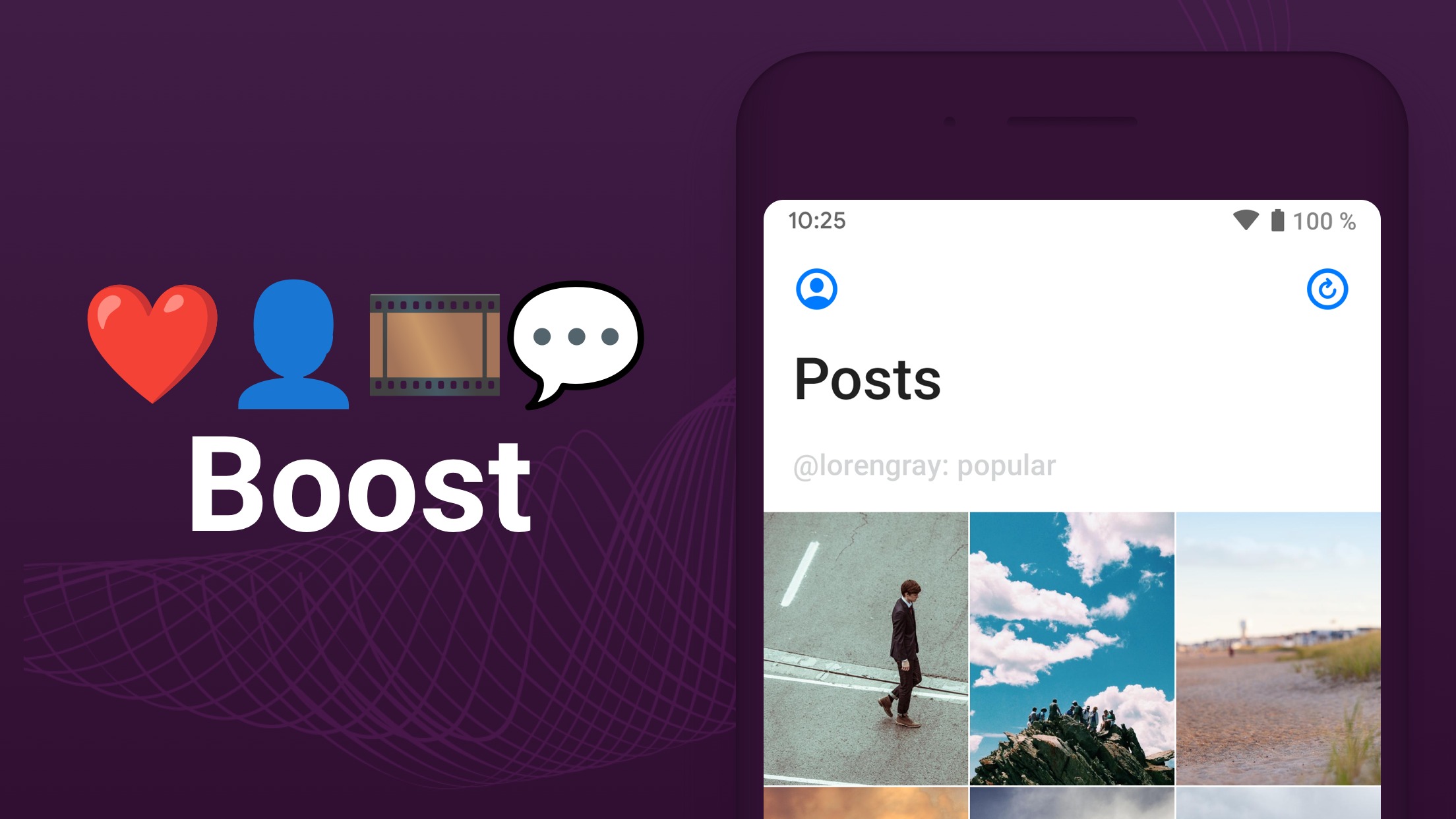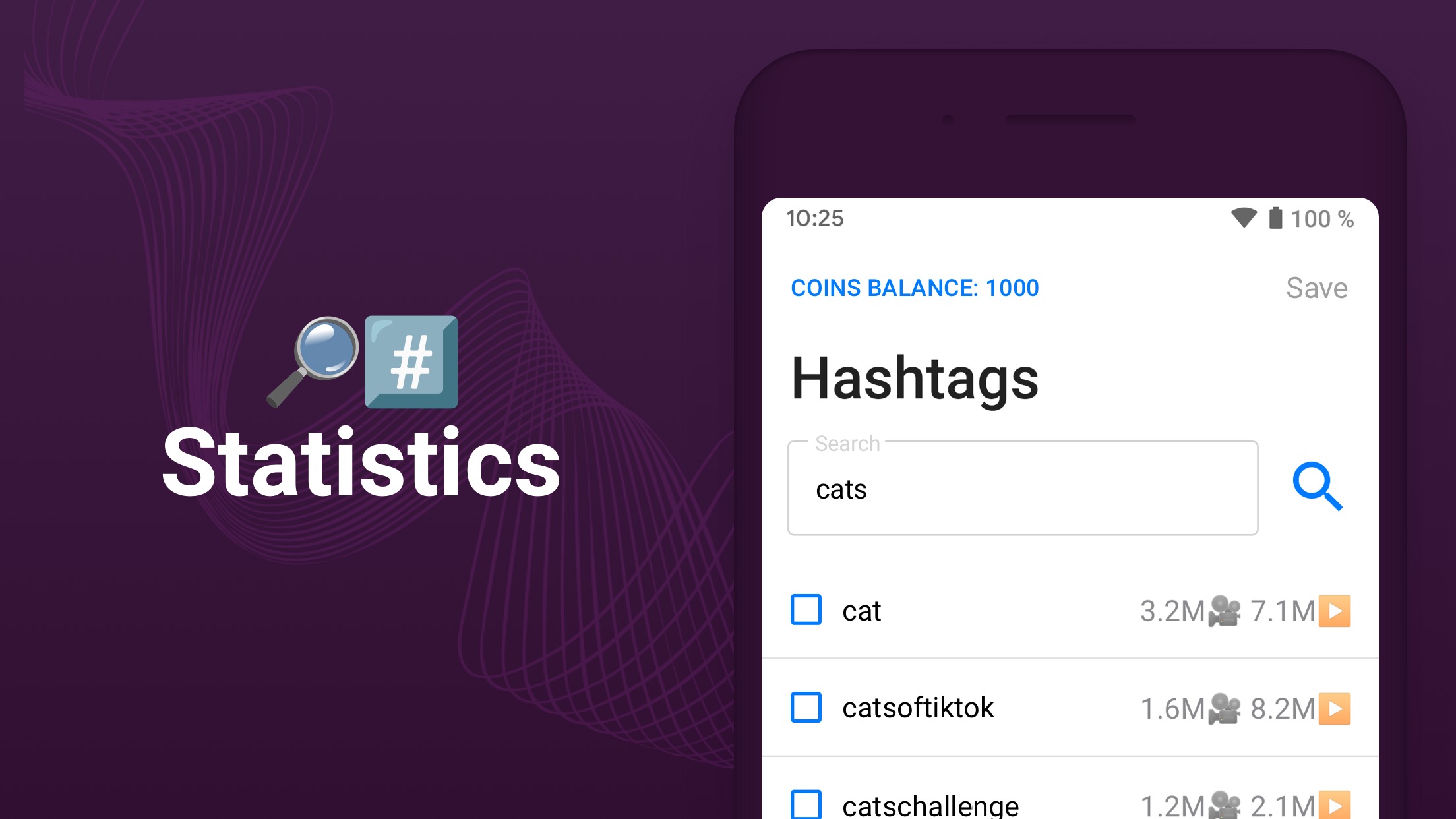 TikLikes – get tik tock followers + tik likes
This app is like a mediator between TikTok and you. Here you might explore the overlook to the profiles of various people on TikTok who want to gain more followers just like you. You can follow them and in response, they can follow your back.
In the app, you can buy stars. Then you can trade these stars for followers. You can also earn stars by following different accounts on TikTok.
Overall, the prices are quite affordable and you get real followers in exchange. However, you might expect a high rate of unsubscription since the app doesn't suggest accounts based on preferences and so on.
In all other aspects, TikLikes is quite simple. You exchange stars for subscriptions and likes – it's up to you whether you want to earn those or just buy. The app is lightweight and has a simple interface design.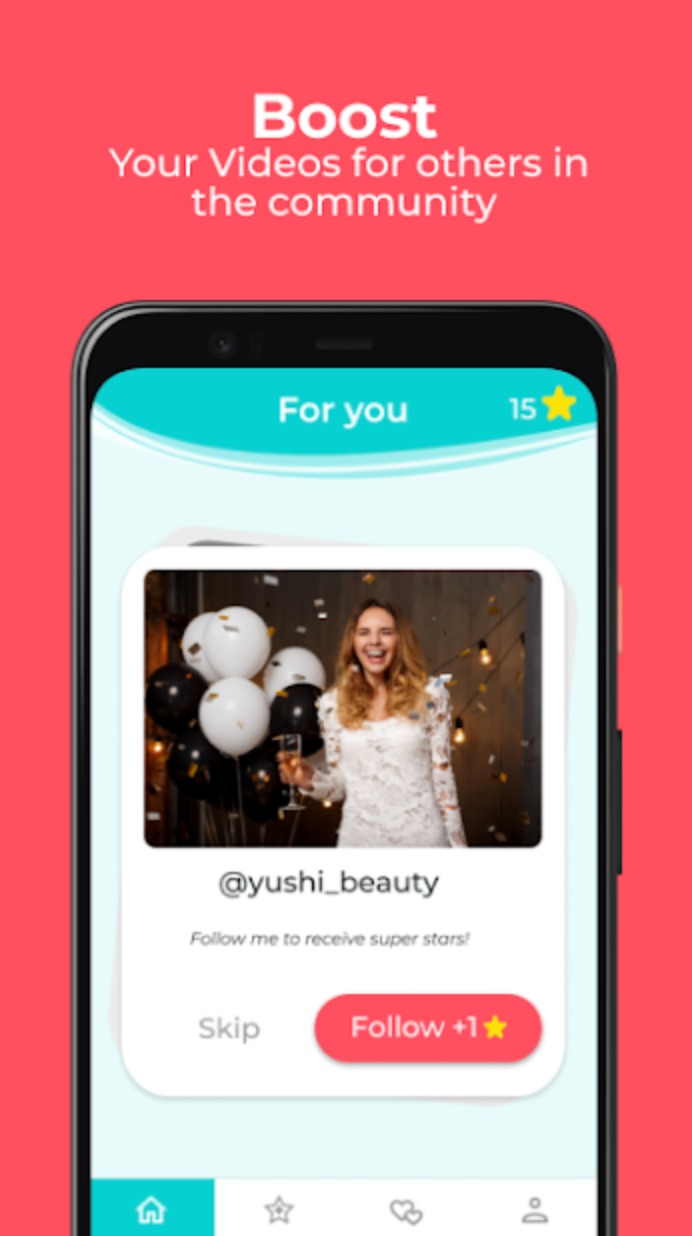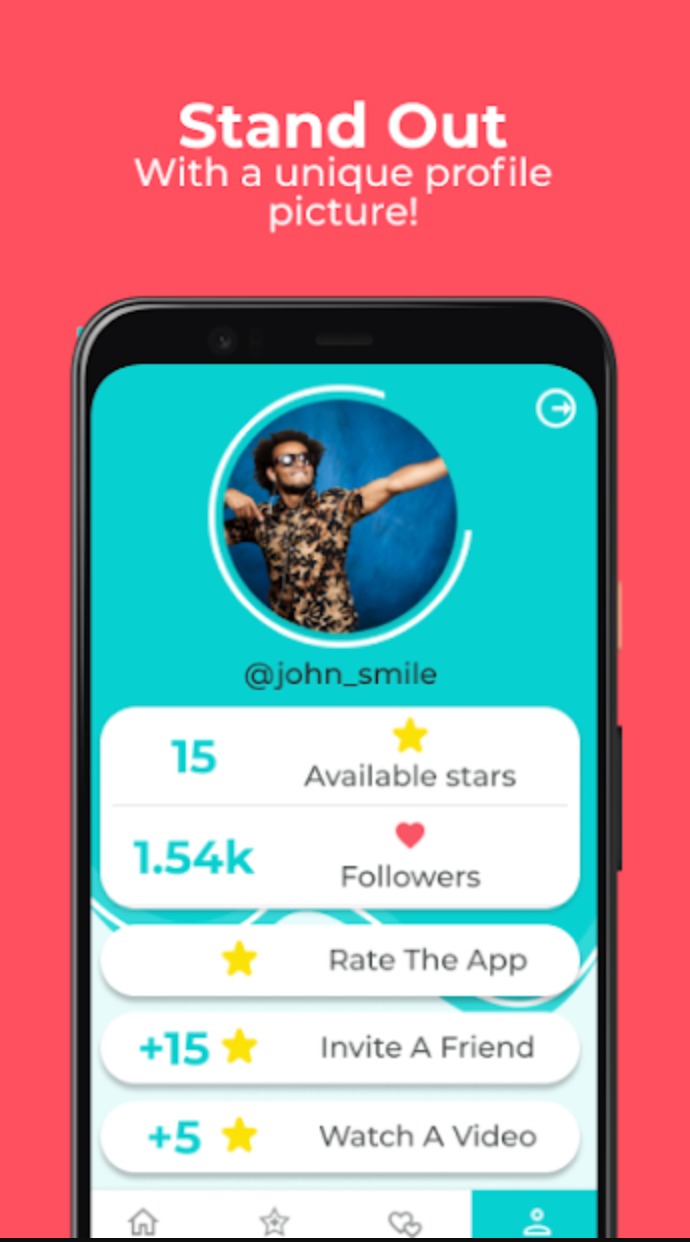 TikBooster
If you thought we accidentally talked about the same app a second time, no. TikBooster really has a similar name and functionality, while also helping you to become popular.
It's another application that increases the number of your subscribers in game form. At the same time, you don't invest any real money, nor do you buy in-game currency or anything like that.
The process of promotion occurs in the form of a game. You just turn the card over and find out the number of your potential subscribers. The number depends only on your luck – you need a smile of fortune.
However, these are only potential people: after you flip the map, the team will analyze your account and tell you which hashtags are better to use to get to the recommendations. You will do everything on your own and not bribe people – following the algorithms, you will find your own audience.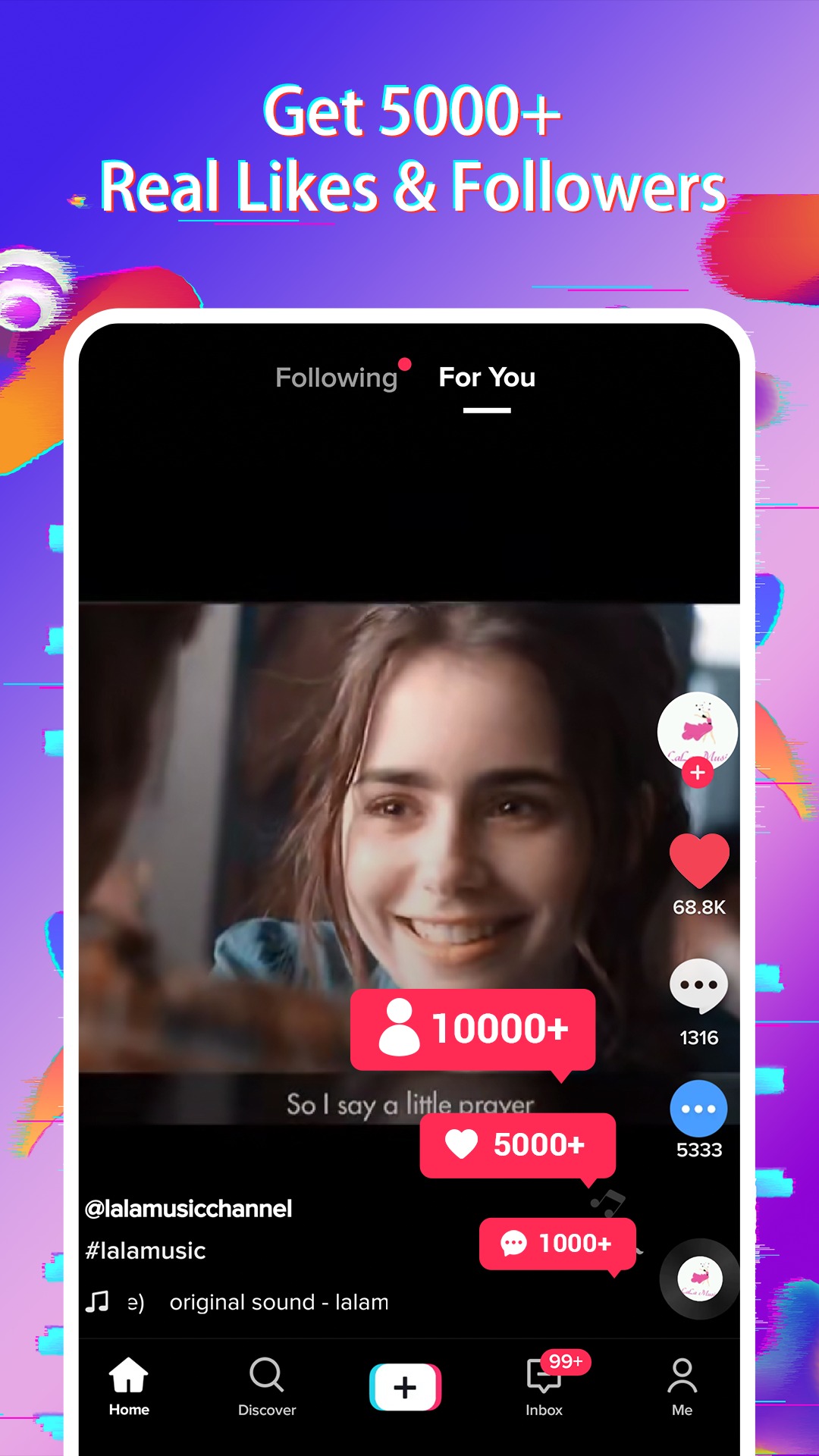 TikBooster – Followers & Likes
What could be more satisfying than an ever-growing number of subscribers? TikBooster will help you gain even more likes and get the attention of a huge number of real users.
Make your TikTok video a popular trend. Here you will not be offered to recruit fans at the expense of fake accounts and paid subscribers. Only live people will appreciate your work.
Start promoting your account as soon as you install the app on your phone. Put likes on other users and subscribe to their pages. This will help you collect the necessary number of coins.
You can use the coins you get to promote your content on the social network. This way, you will not have to spend real money. You will help other users and in return, you will get their votes.
The more views you get, the more often your videos will appear in the feeds of other members. Use this opportunity and become world famous with TikBooster.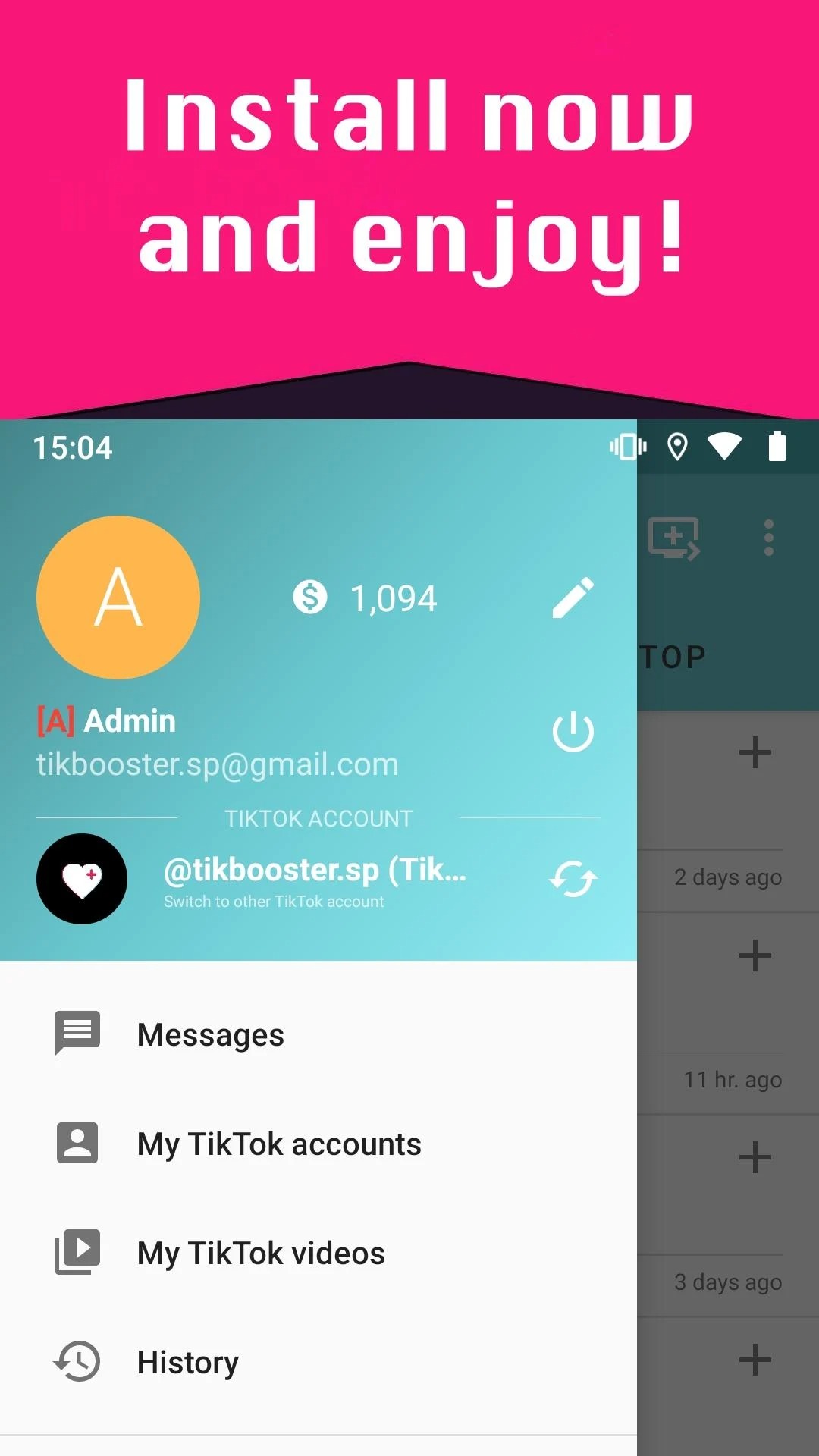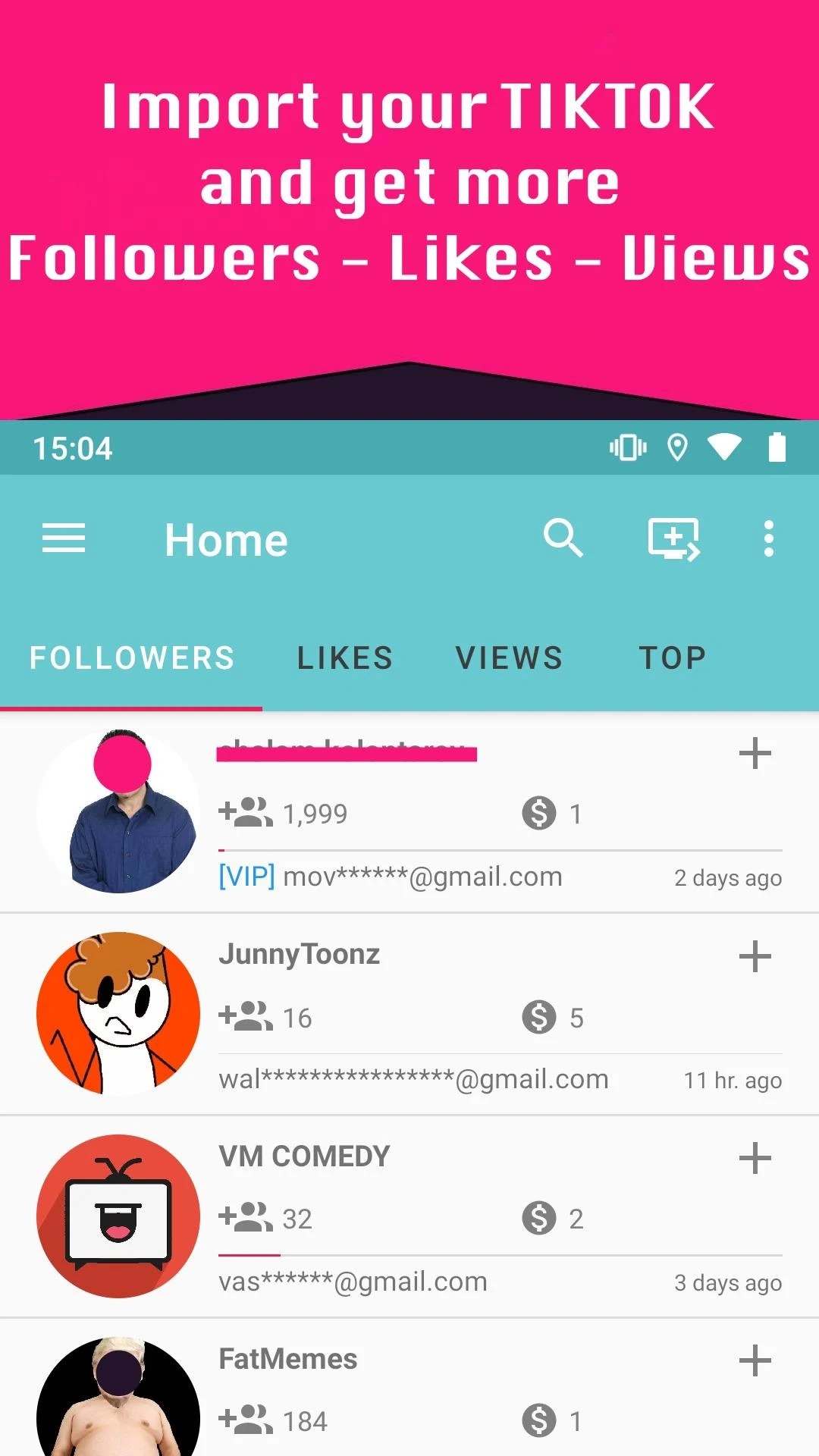 You may also like: 11 Best Video Border Apps for Android & iOS
Followers and Fans by SocialApp Studio
Get support from other users in Followers and Fans. Promote your account, collect as many likes and followers as possible.
It's not easy for a new member of the TikTok social network to get the attention of viewers. Good and funny videos are not enough for real popularity. The developers of the app offer you a great option without using fake subscribers and scoring likes through bots.
To get started in this app, you need to enter your nickname in the social network. You will earn coins for watching other members' videos. You can get bonus coins for watching ads or buy them for real money.
Once you have the required amount on your account, choose one of the available options. After a while, you will see positive dynamics in your profile.
With this app, you will significantly increase the number of broadcasts of your videos. The more people see your creations, the greater the chance of a subscription.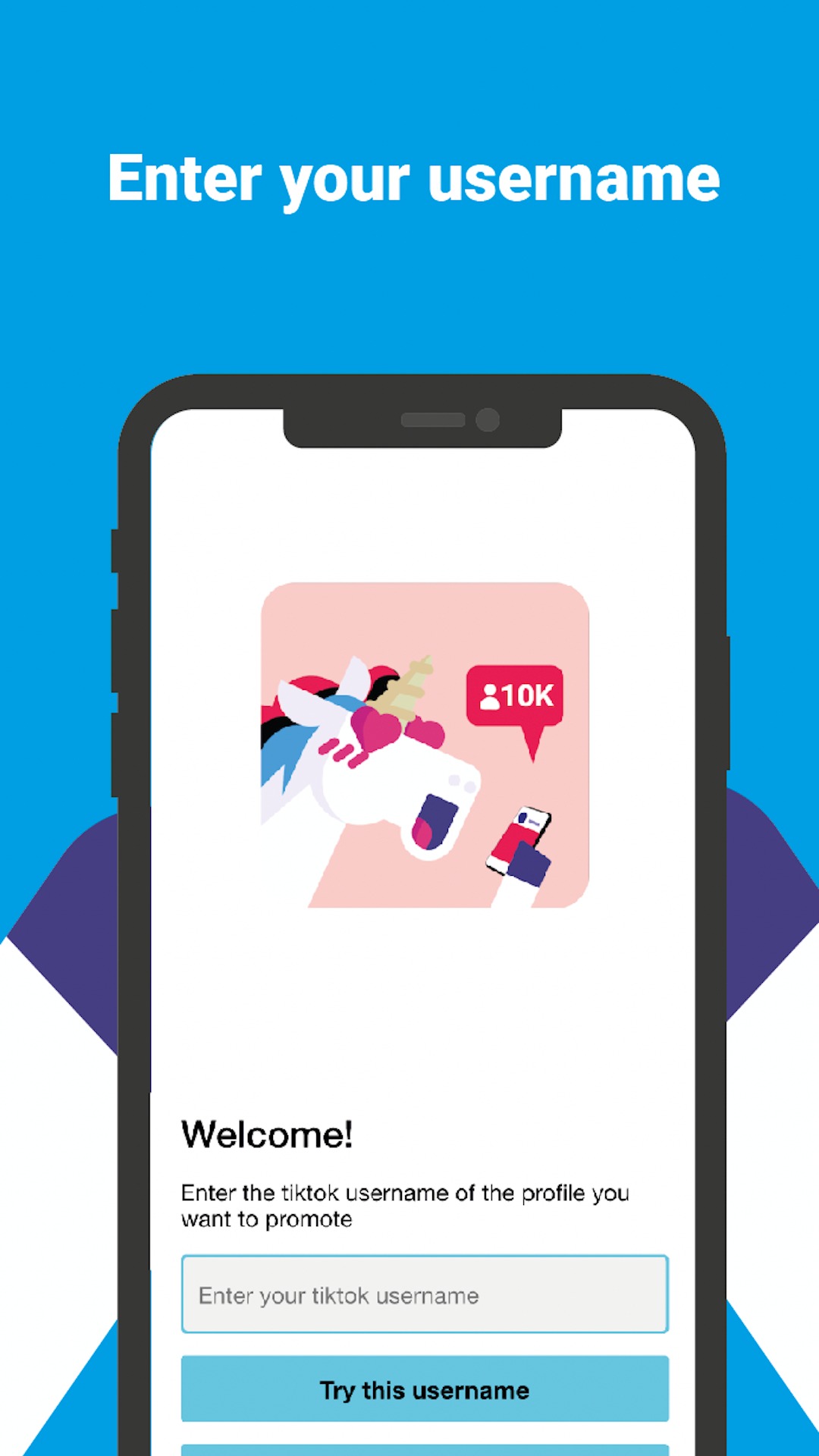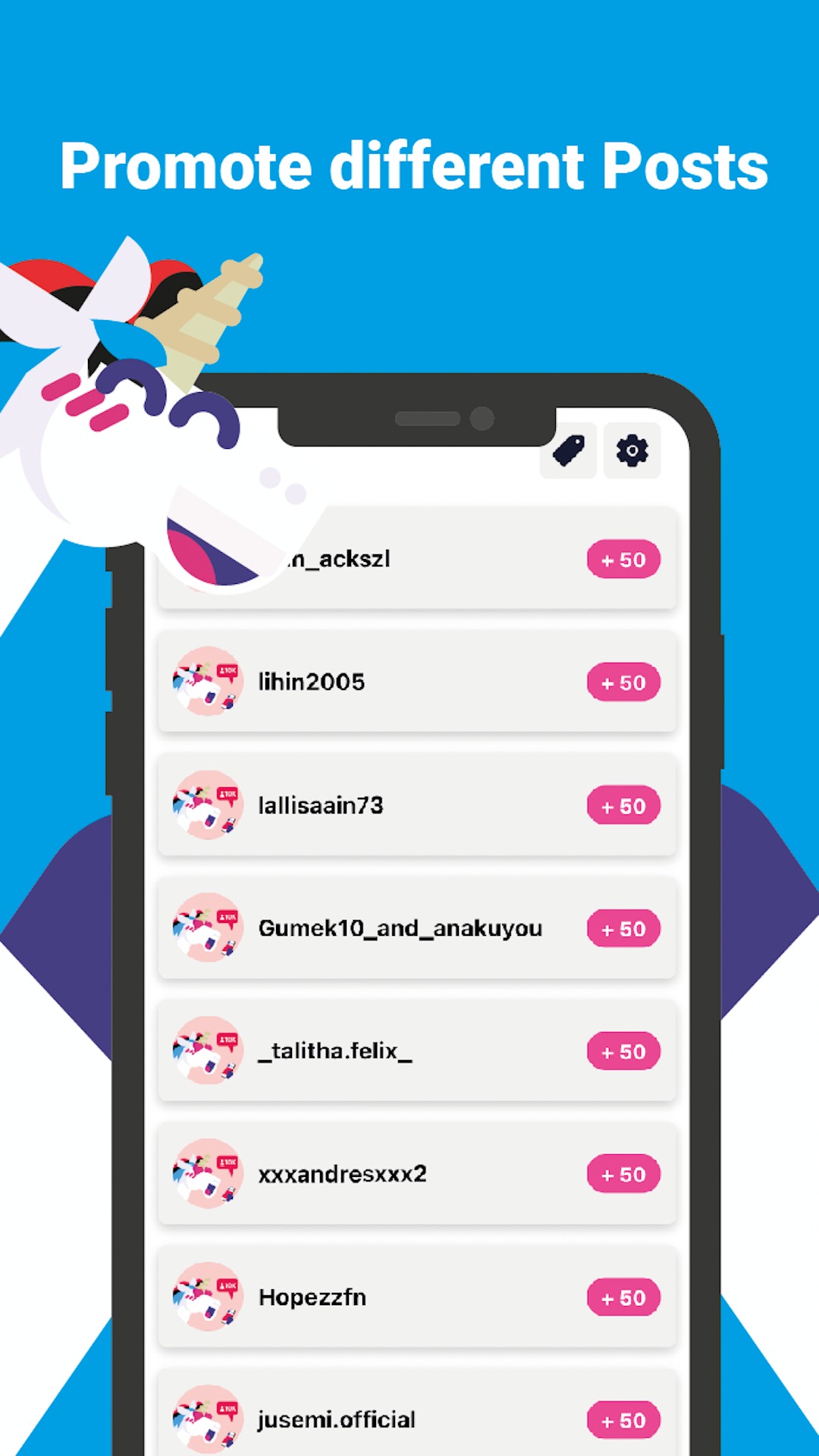 If you are interested in TikTok and you really want to become popular, these applications will help you in the beginning. Your videos will be released as recommendations for other users and new people will be able to meet you.
You have to admit, it's hard enough to appear in recommendations when you don't have any initial base. With the help of special applications that we have tried to tell you more about, you will get new subscribers and viewings.
We hope that we have helped you and that we will soon be able to see you in the top of the best bloggers. Good luck!