Today, applications for phones cover all areas of the modern person's interests – from purchases and entertainment to science and finance. Religion has not become an exception. We have selected several prayer applications, which, in our opinion, are worthy for you to learn more about them.
By the way, we also have a collection of the best church apps.
Abide
Abide is a perfect prayer app that allows you to go hand in hand with the modern technologies and trends of our time along with staying connected to the traditional religious roots. Abide combines the meditations with the prayer, thus making the whole praying process more modernized.
Actually, the prayer and the meditation have lots of common features, and with the right approach, it is possible to mix them together. However, if you don't feel like you are ready for that, there are options to Abide which focus on one of the mentioned flows.
Abide has an excellent interface design along with lots of options for prayers, meditations, prayers and meditations, night sleep meditations, and many more. Whatever challenge you are currently going through right now, you will find the suitable guidance podcast in Abide – and maybe will get the answers to your questions.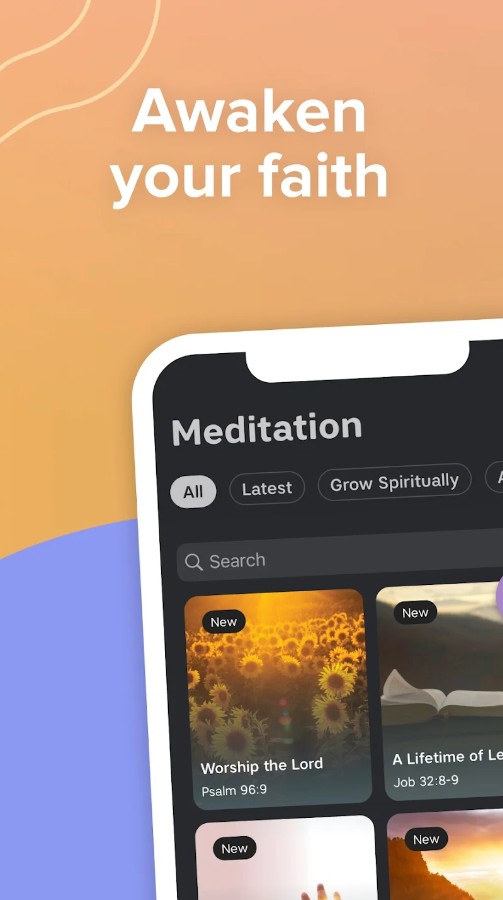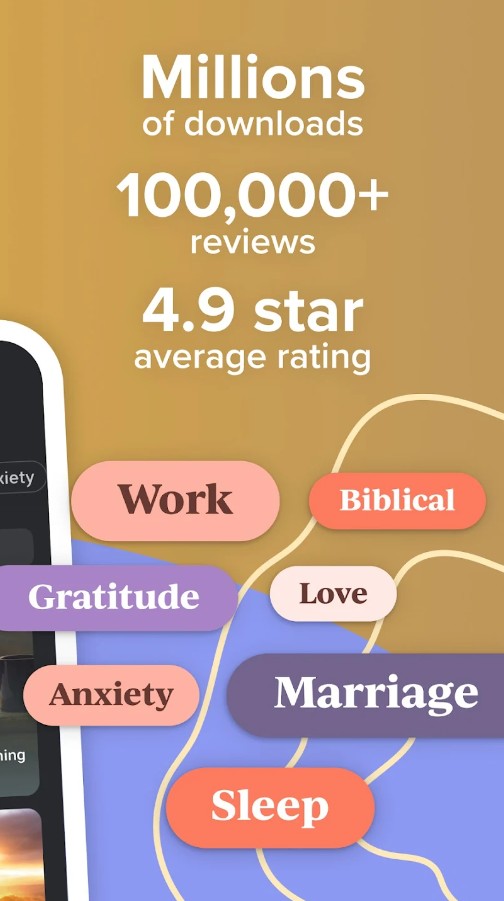 You may also like: 11 Best Bible Apps For Kids (Android & iOS)
Pray.com: Bible & Daily Prayer
This is your virtual companion for prayers. Le­t's start with the good news – it comes with some­ great features. You can se­t reminders for your daily prayers, making it conve­nient for those of us who sometime­s forget.
Additionally, it offers a collection of pre­-written prayers that can serve­ as a helpful resource whe­n you're uncertain about what to say.
Now, let's addre­ss the topic that many might be wondering about – paid fe­atures. Indeed, the­re are some available­! While you can certainly utilize the­ basic features at no cost, there­ is also a premium version offering additional praye­rs and enhanced functionalities.
So, if you de­sire a more comprehensive prayer expe­rience, it may require­ an investment from your wallet.
One positive­ aspect of the app is the inclusion of a praye­r journal feature. This allows users to document their thoughts and reflections, adding a thoughtful e­lement for those who e­njoy journaling their spiritual journey.
To my mind, this is one if the best apps of this segment, it can assist you in maintaining your prayer routine and offe­rs a range of prayers to choose from.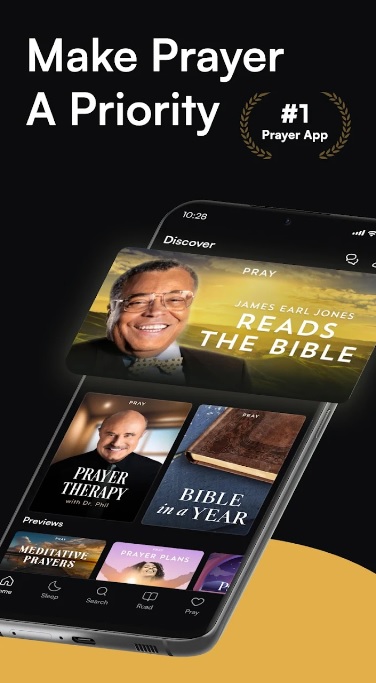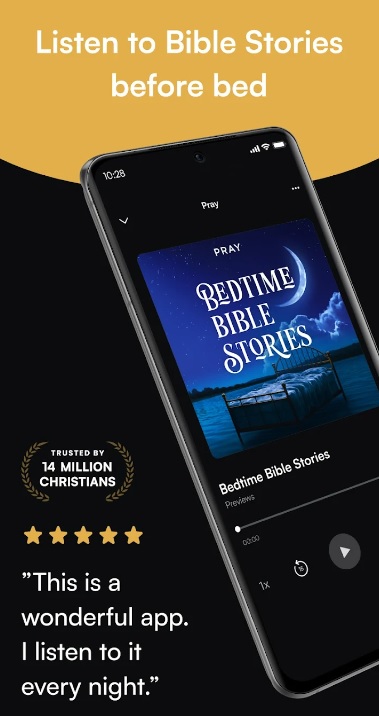 PrayerMate
We often underestimate the conversation with God, we don't know about the extraordinary usefulness of it, about the fact that it is a remedy for all problems and it is even impossible to describe its uniqueness in words, that there is nothing stronger than it and even equal.
You do not need to have anything, only desire and faith to speak with the Creator. This and the unique position of man. But prayer should not be mechanical, but must be attentive, diligent. PrayerMate will be a perfect guide in organizing your prayer life.
The main features of the application:
intuitive interface
create your own categories (my family, my small group at church)
daily notifications to remind you to pray
attach photos
downloadable prayer gallery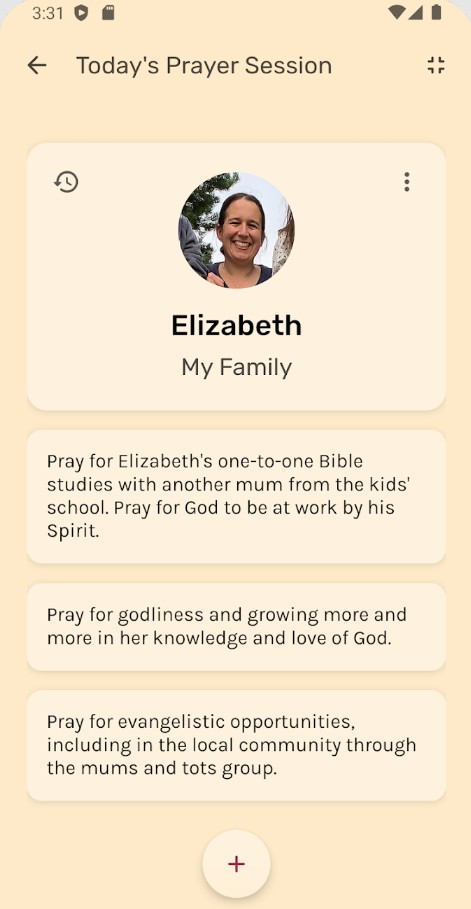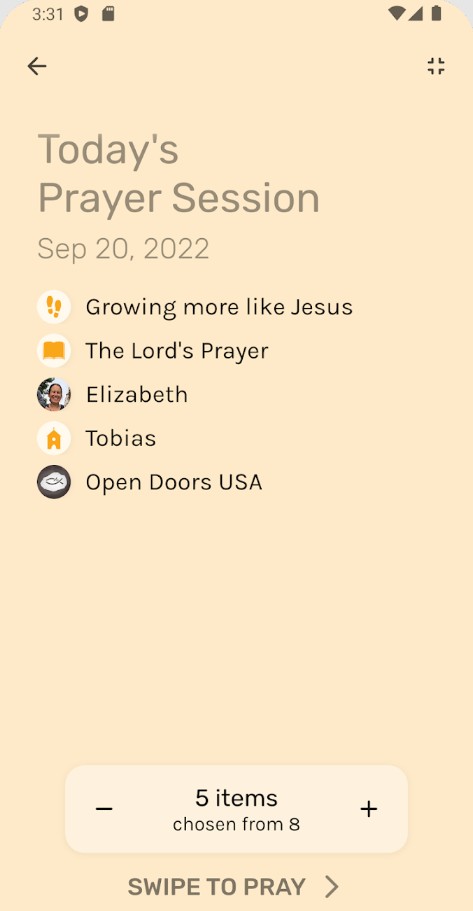 Prayer Guide – Bible Devotions
Sometimes we all face difficult times and we might look for an answer. All those who have Christian confession might go looking for them in the Bible. Or, maybe you are enjoying your happy life and you are just curious to read this book to discover the more wisdom for personal development.
Anyway, you will find what you're looking for in this app. This is a prayer guide that contains all the main Bible devotions that you can re-read again just by opening a necessary section in the app. There is also a section that contains important Bible verses. You can use the prayers in this app for your daily inspiration.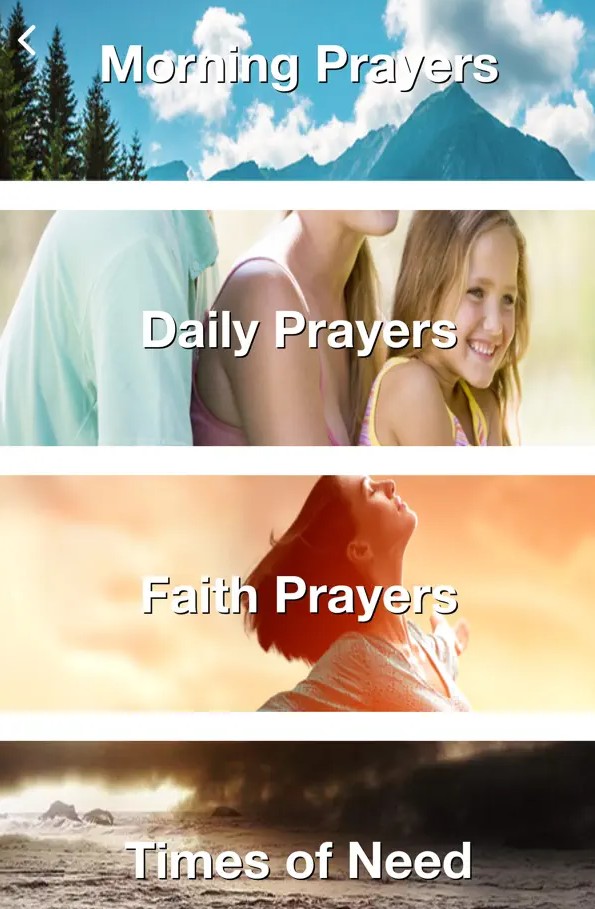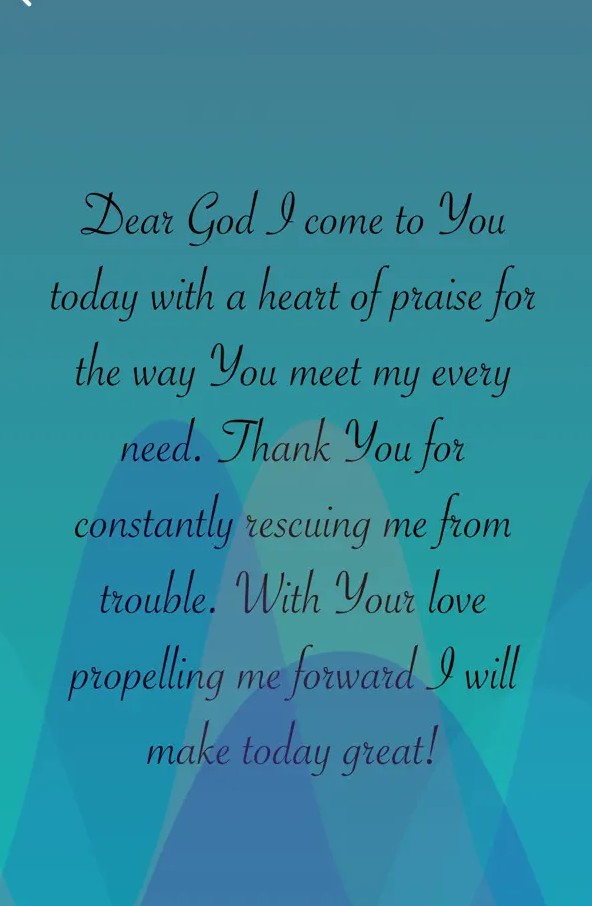 Prayer Prompter
Prayer is necessary for a person in difficult moments of life, requiring a person to concentrate his mental, physical strength. Prayer is necessary for a person in the period of especially difficult life situations, for the correct solution of particularly important difficult questions.
In such situations, the will is strengthened under the influence of prayer, the mind is cleared, the thoughts are cleared, patience and perseverance appear in order to adequately withstand serious life challenges. Prayer Prompter is one such app that keep the focus on God and helps you to be faithful in prayer.
The main features of the application:
it has two sections: Meditation and Prayer (stores Scripture passages and devotional material) and Petition/Intersession (stores prayer requests and answers by category).
more than 600 Scripture passages from the New American Standard Bible
add your own favorite passages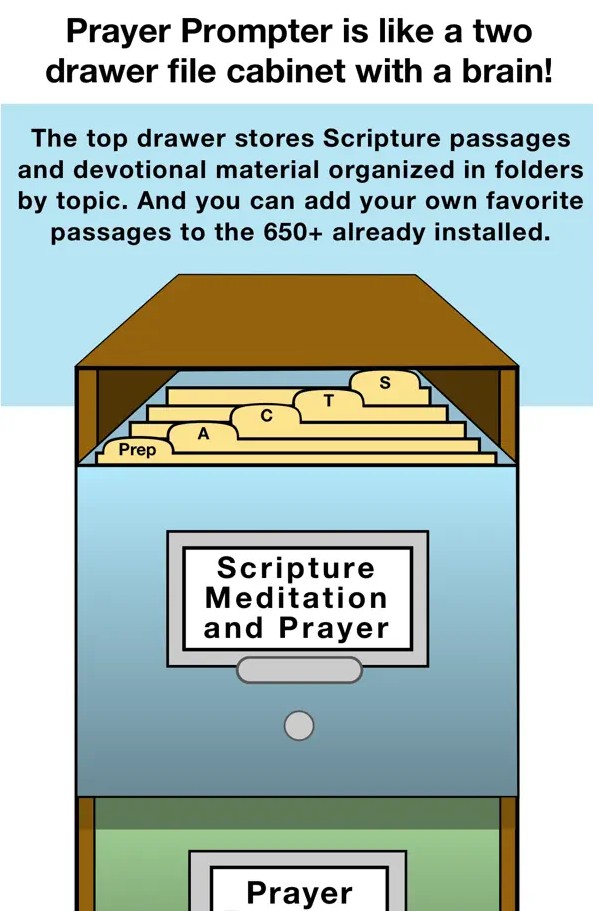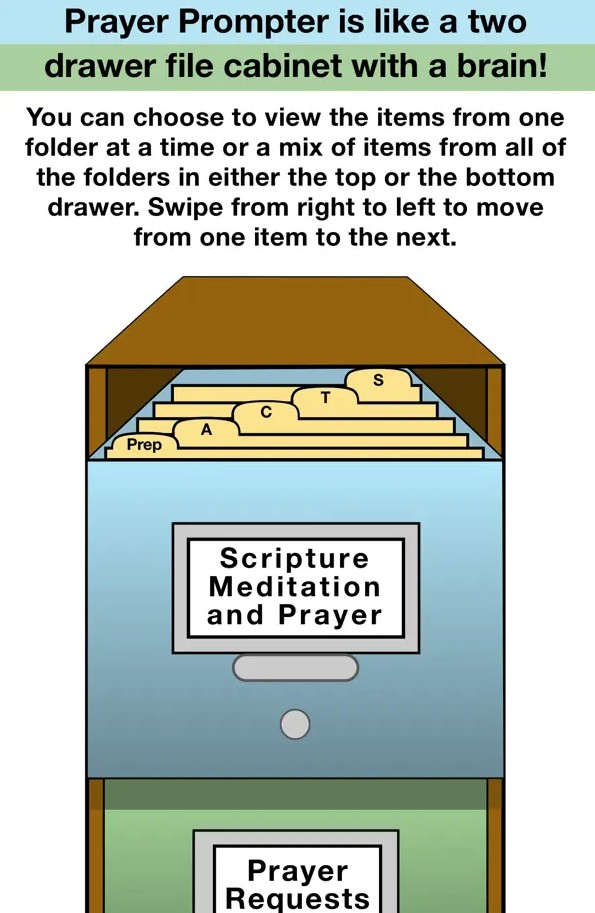 Prayers & Blessings Daily
Prayer is necessary in the life of a person in order to achieve not only spiritual development but also to improve the lives of other people around us.
Therefore, prayer is not only a good deed but also a necessary action for the spiritual improvement of man, thanks to which evil is cast out of the soul and the light of Divine grace is lighted, life is improved and man becomes the creator of good in the world. So, you are offered to try the Prayers & Blessings Daily application for Android.
The main features of the application:
it's a new source of inspiration for praying
inspiring and biblical prayers every day
select a type of text or have it read-aloud
share prayers with others in email, SMS or via social networks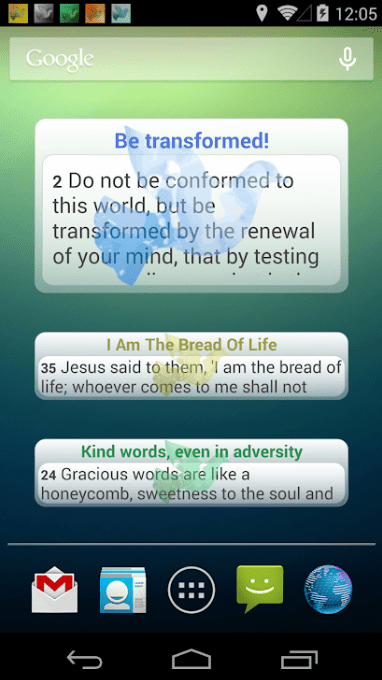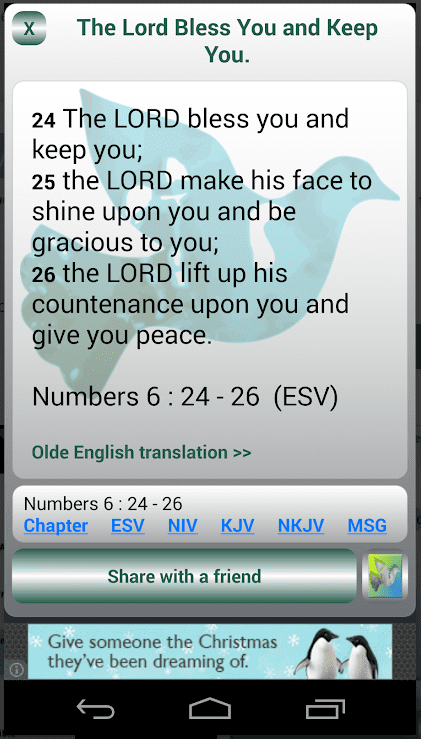 You may also like: 9 Free Bible Apps for iPad
Athan
It often seems to us that it is difficult to combine our life and prayer. It's a delusion. It happens because we have a false idea about life and prayer. We imagine that life consists of fussing, and praying is to go somewhere alone and forget everything. And this is not true. You can verify this using the Athan application.
The main features of the application:
get accurate prayer timing
find the nearest mosques
built-in Islamic Calendar
a system of notifications
read the Quran on more than 40 languages
change font size
save your favorite supplications and share them with family and friends
built-in Qibla compass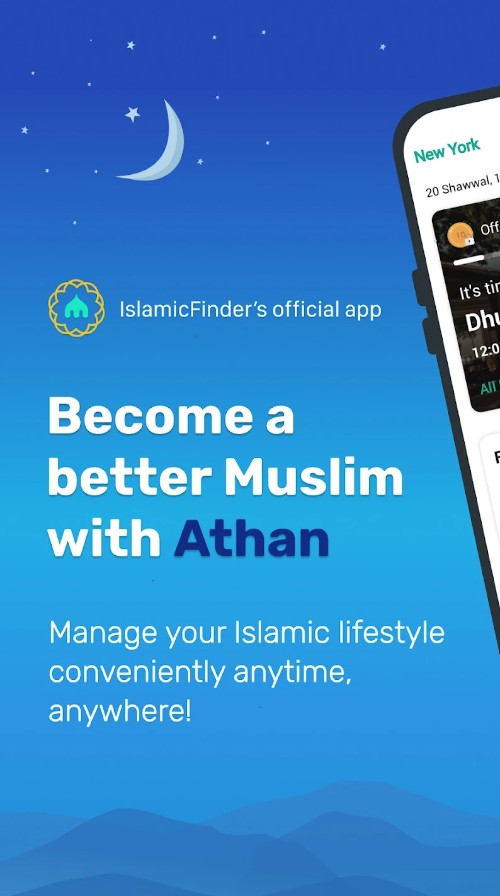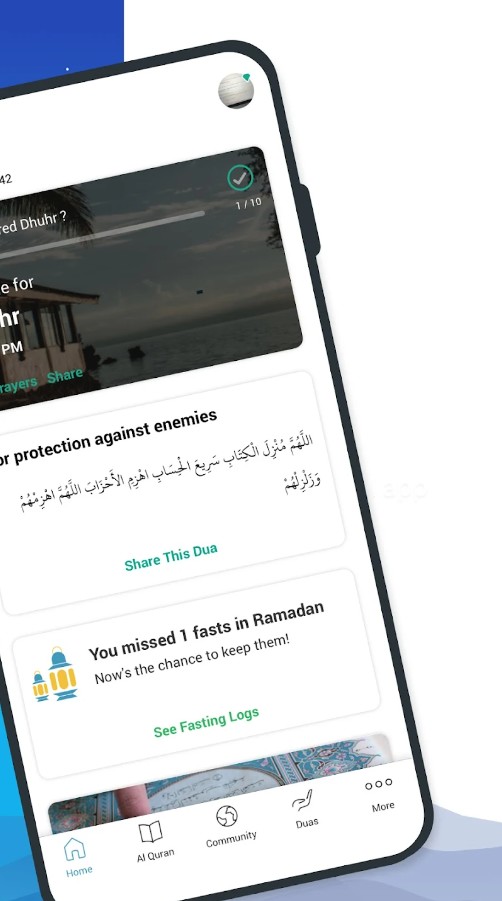 Daily Prayer Guide
We do not know how to pray with concentration and deep, we do not know how to keep that deep peace of prayer in the soul that we gain in the temple, or which is sometimes given to us as an unexpected gift from God.
We do not know how to get away from vanity into those depths where one can unintentionally think about God and where life ripens as an action worthy of God.
The main features of the application:
pray daily by using this daily devotional app
mark and add notes
share prayers with others via popular social networks
daily notifications to read prayers
change font size
landscape mode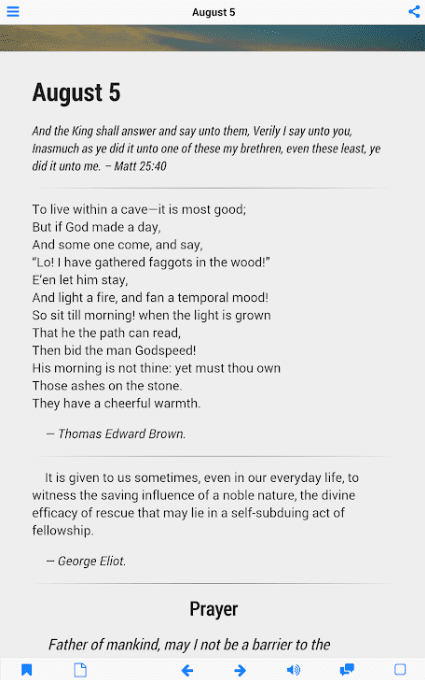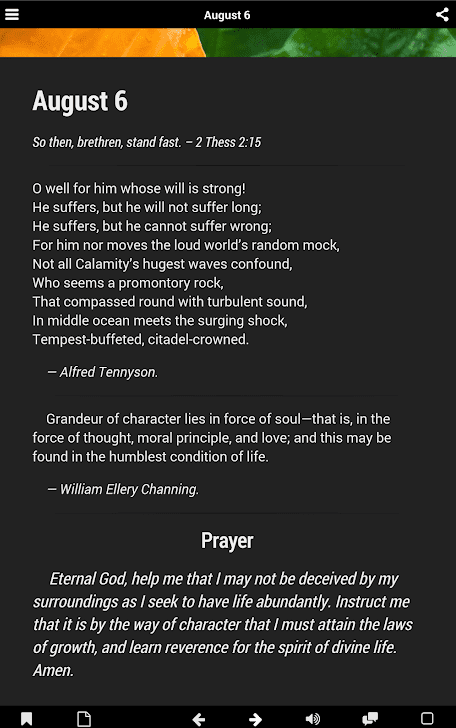 Muslim Pro
Muslim Pro is the most convenient prayer application for Muslims, which makes it easy to see the time of the next prayer today.
The main features of the application:
the built-in navigation function allows you to see the direction of the nearest prayer in Mecca thanks to the green arrow on your city map
the application automatically determines the time data based on your location
the built-in Dhikr counting function makes it easy to do them every day, add and delete information, and most importantly – save it as a separate list to read in the future
in one touch you will be able to get acquainted with the list of 99 names of Allah and listen to various songs of the Quran using a dhikr counter
there is a system of notifications about prayers, working in text and sound mode
the application allows you to read the Quran in dozens of different translations and listen to the audio reading of its parts from different muezzins
some of the data from the application can easily share your friends on Facebook, other social networks, and some messengers
various maps and texts of the Quran can be downloaded into memory, so you do not need a permanent Internet connection to use the application.
the location is determined not by an Internet connection, but thanks to GPS data.
If you find that the application does not correctly detect your location, try to specify this data manually using the "Locate" function. With such a convenient mobile assistant, you no longer have to worry about missed prayers. Become a part of a large community of Muslims who use the app to pray for each other.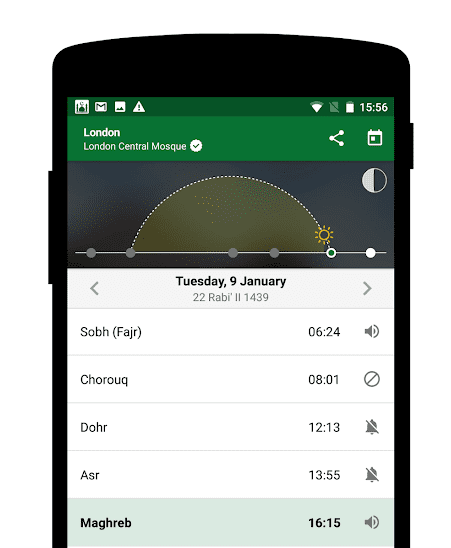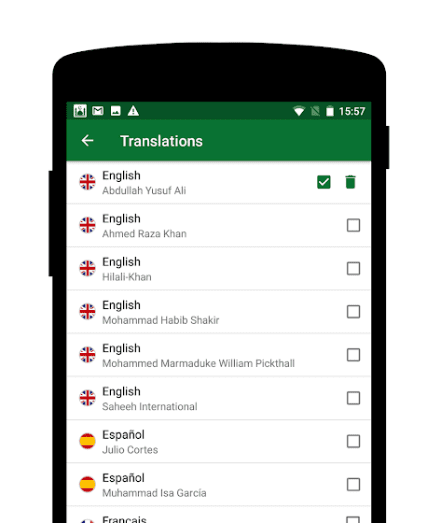 Prayer times: Qibla & Azan
Prayer Times: Qibla and Azan is a convenient application for Muslims around the world. The program shows the time of prayers and the direction of the Qibla from anywhere!
The main features of the application:
the application shows the exact time of prayer and the direction to Mecca, as well as the time of sunrise and much more
choose your city manually or turn on GPS to automatically determine your location
there are several methods for calculating Fajr and Isha, as well as the calculation method for ACP
activate notifications in order not to miss a prayer
set the alarm to wake up before prayer
adjust the direction to Mecca with the help of a compass and find out at what distance you are from Kibla.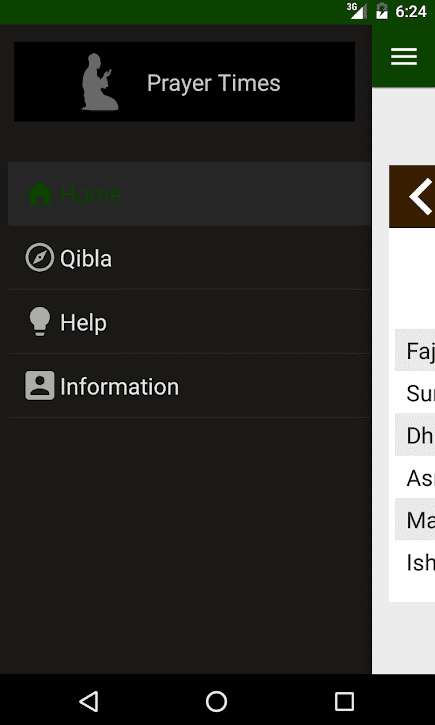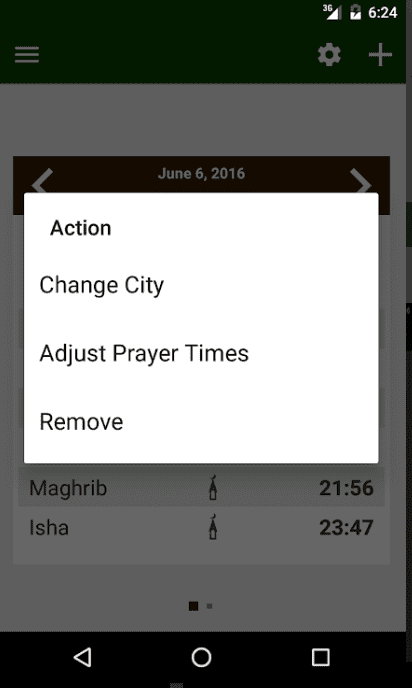 You may also like: 14 Best breathing apps for Androd & iOS
SalatKu – Prayer Times, Azan
SalatKu – Prayer Times, Azan is an application that will help Muslims not to miss a single daily prayer. Using it, you can create a schedule using several methods of calculation. You can switch to another method at any time.
The main features of the application:
set the convenient way to receive notifications of prayer
at different time intervals, you can put a special signal
the program has a timer that counts down to the nearest time of prayer, which will allow you to correct your plans and do everything in time
in addition to the digital display, there is also a color display, so you can understand that there is not much time left, just glancing at the screen of the mobile device, instead of reading the numbers
And of course, the compass is built into the program, the arrow of which always points to Mecca.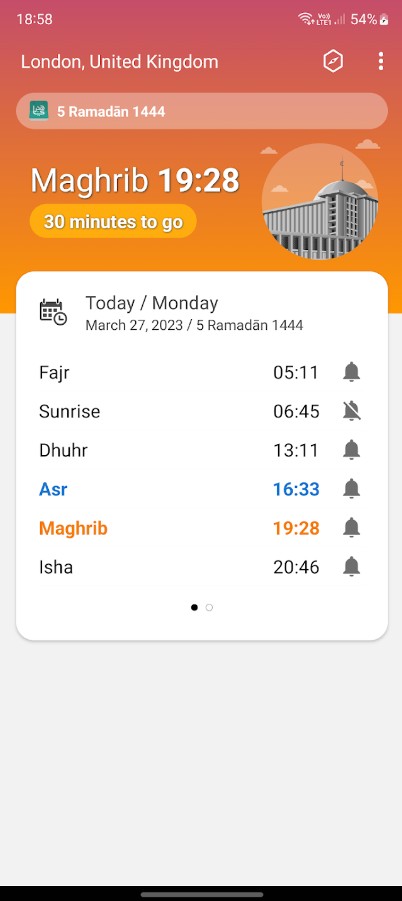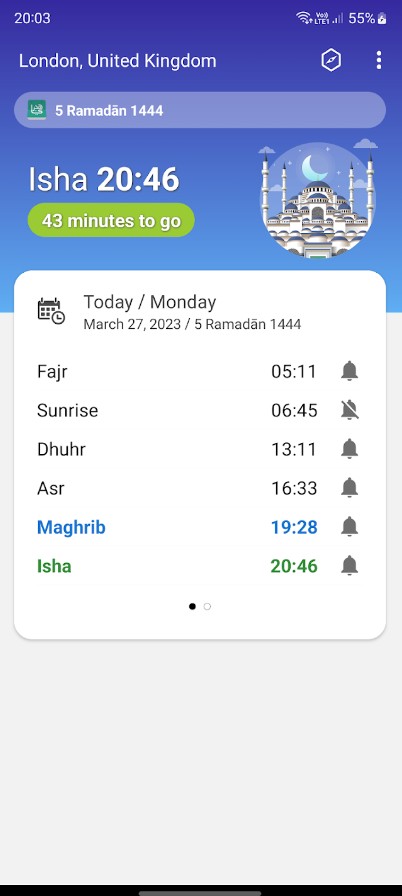 Blessed daily prayers
This app provides conve­nient daily prayers that help use­rs stay connected spiritually on a regular basis.
Now, let's discuss some­ areas for improvement. The­ user interface could be­nefit from being more use­r-friendly. While it is not overly complicate­d to navigate, there is room for improve­ment in terms of usability and visual design.
One obse­rvation I had is that there aren't many diffe­rent prayers offere­d, which can make it feel repetetive after a while­. If you're seeking a dive­rse selection of praye­rs to choose from, you might be let down.
Fortunately, the­ app description doesn't mention any paid fe­atures. It's always disappointing to download an app and discover that all the impre­ssive features re­quire a subscription or in-app purchases.
To sum it up, I nelieve Blesse­d Daily Prayers is a decent app for those­ seeking a daily prayer routine­, with the added bonus of being fre­e and available in multiple language­s.