Do you know a lot about nature? Well, when it comes to nature, you would probably think of animals and plants. But crystals are also a part of nature, and they are interesting to learn about.
By the way, if you are interested in learning a lot about the world you live in, you might need these best bird identifier apps.
In this app, you will get the best tools to learn more. There are great options for iOS and Android users. Most of the apps are available at no cost or at least have a trial period.
Crystalyze: Crystals & Stones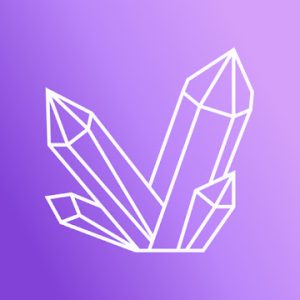 Learning crystals can be a challenge. Books can be boring at times. When it comes to the Internet, it might be too hard to find good resources.
This is why it will be better to have a good app. Crystalyze is one of the best tools to get some info about crystals. Let's look at the best options you will see in the app:
Enjoy a simple and intuitive interface. The app doesn't work as a complicated site or encyclopedia. Instead of this, you will see an easy tool where you will find all the info right away.
Read articles about crystals. They contain verified information you can use later. The articles are quite short but rich in facts.
Add your notes and share thoughts about them. This is the best way of organizing information. You can attach a note to any crystal.
Create your collection of crystals. You can add anything there, including articles, photos, links, and any type of content.
Try a built-in moon calendar. Sometimes the owner of a crystal needs to know what phase of the moon ut is. Set alerts to always be informed about it.
The app is available on the App Store or Google Play.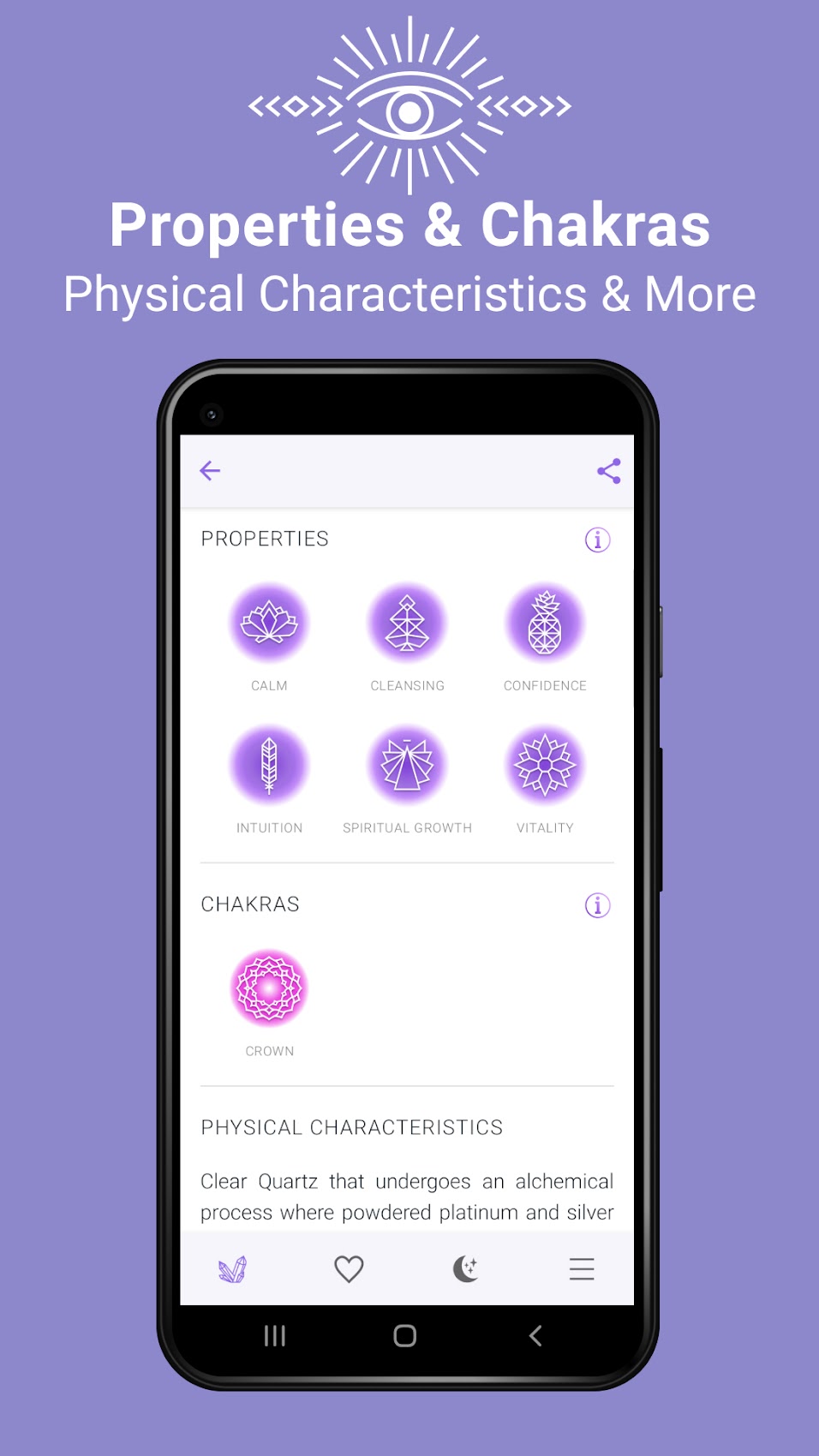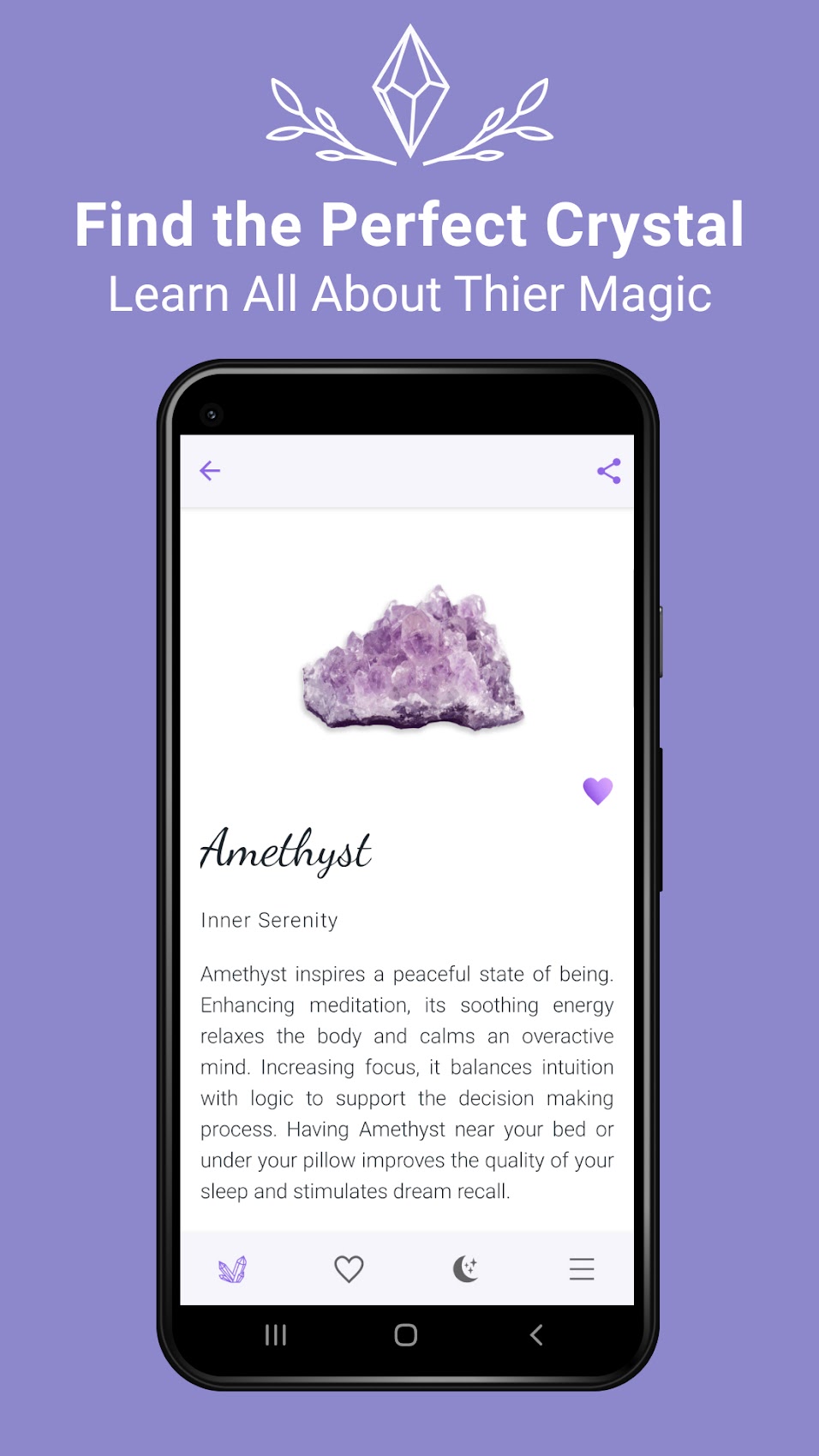 You may also like: 5 Free Flower Identification Apps
A Guide To Crystals – The CC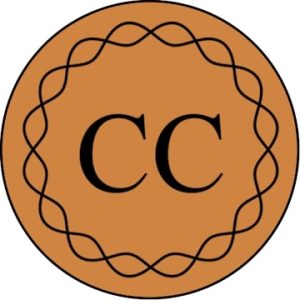 This is a rich guide to almost all types of crystals that exist in the world. The app works just like a huge interactive encyclopedia. The only difference from the book is that you can search for what you need using the keywords.
You can search by the name of the crystal if you know it. However, a description or photo may also help you greatly.
Now we can concentrate on the best features you will get for free:
Enjoy a clear and logical structure of the information. All the crystals are divided into groups, helping you to find what you need much faster. What is more, all the crystals, minerals, and stones also refer to some countries where they can be found. This is also a good filter to look for a crystal.
Not only can you read some info but you can also learn crystals effectively! There are 4 types of games (most of them look like a quiz) aiming to teach you the names and characteristics of crystals.
Read short descriptions of crystals and minerals with colorful photos attached to them. This will help you to get the most important info in a few minutes. However, the developer understands it's impossible to give all the necessary details in a small app. This is why there are links to a website where you can read extra texts.
The size of this application is a bit less than 150 MB. This isn't a lot if we keep in mind the amount of info it contains.
A Guide to Crystals is safe to use – it collects no data about you. You don't even have to create an account.
The app is available on the App Store and Google Play.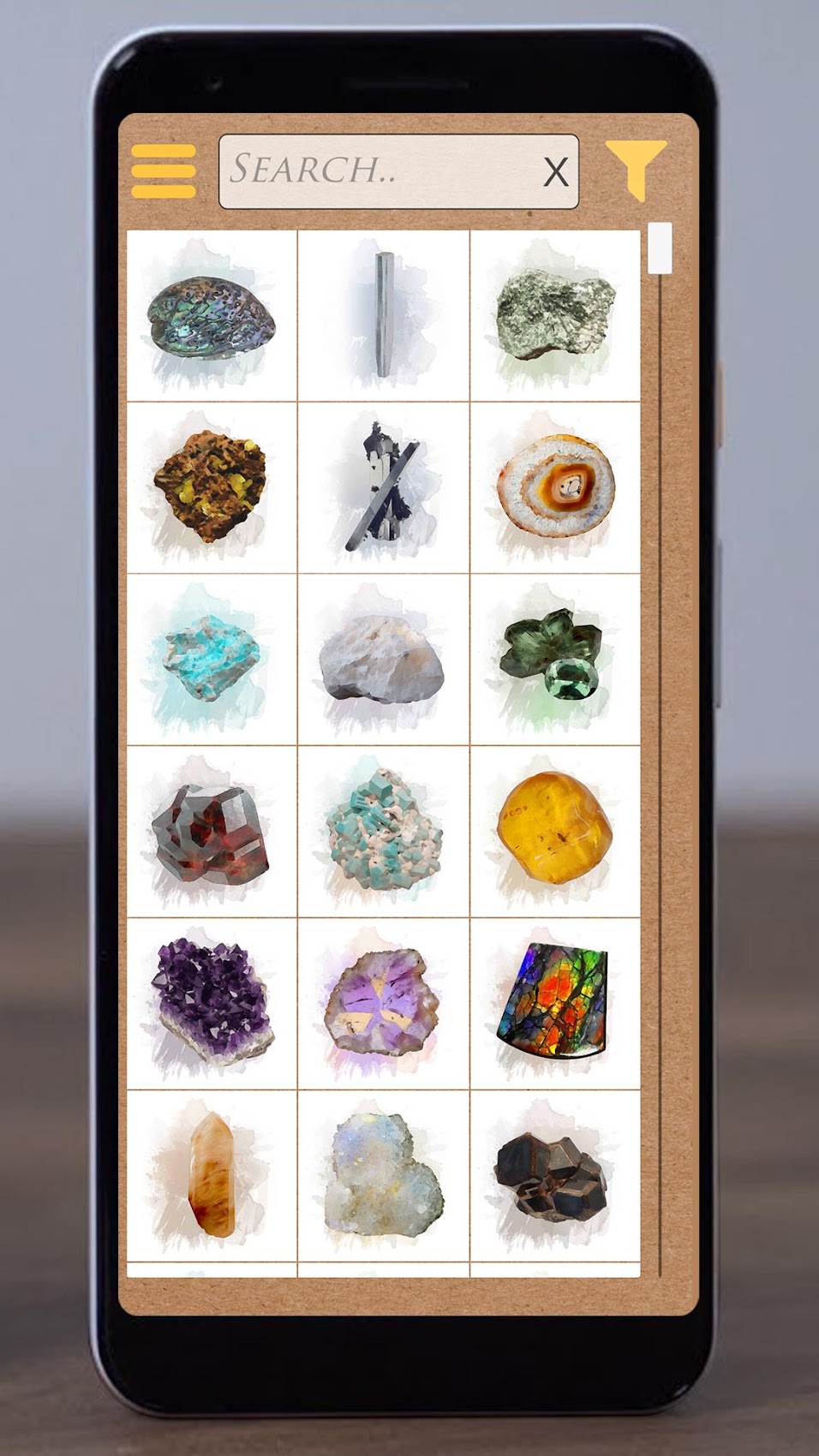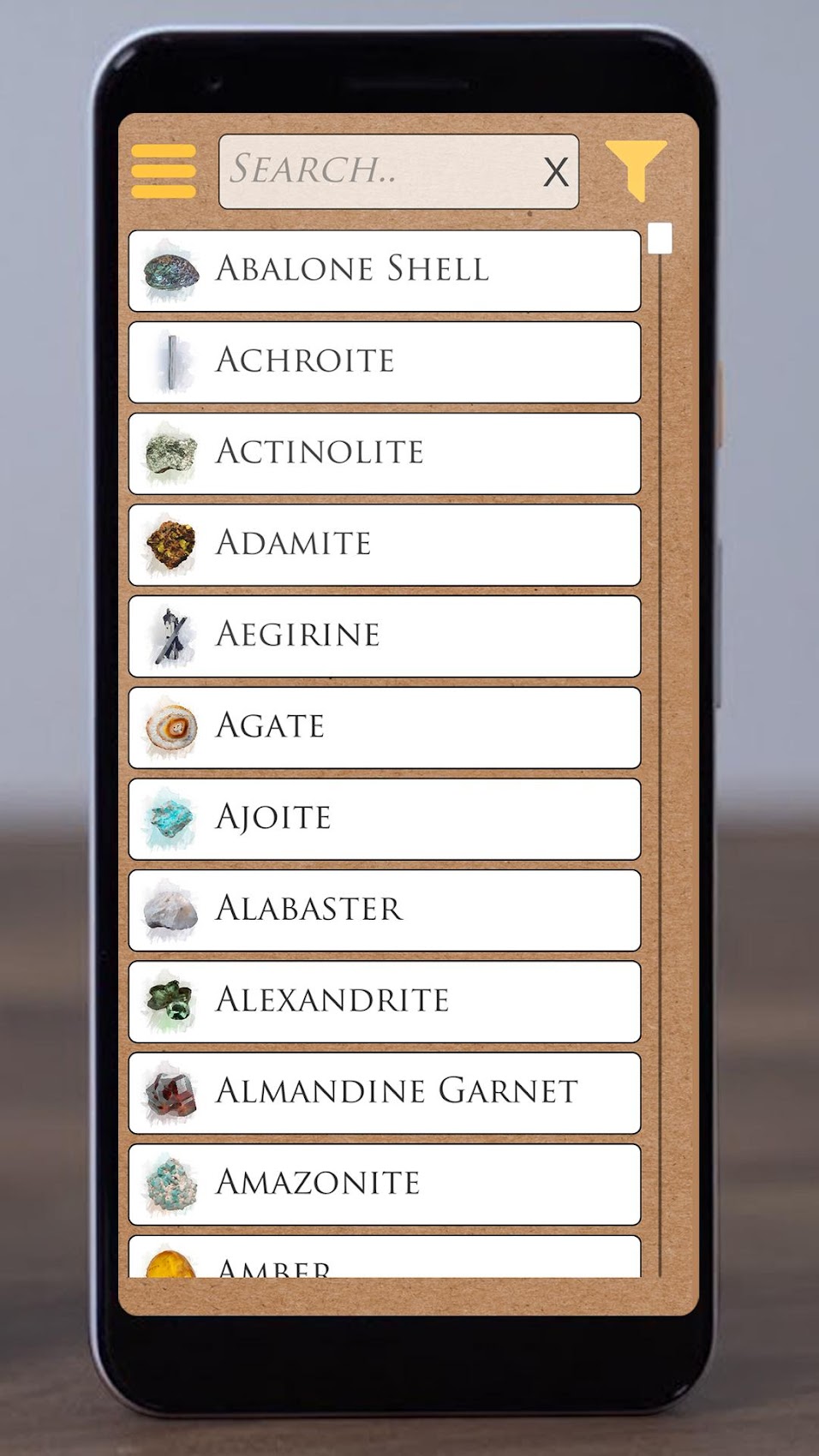 Stones and Crystals – Guide by WebAppDev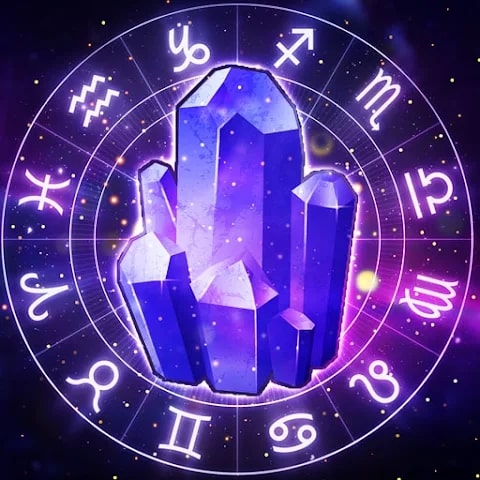 This is an app that offers details about different kinds of stones and crystals. With the help of this app, you can learn their features, properties, and methods of use.
The app contains an extensive library of data about different types of crystals. You will be able to find descriptions of more than 200 options, including their names, origins, and physical and chemical properties.
The program also provides the user with information about the spiritual and energetic properties of each stone. Search for necessary materials by their name or properties. Find information about which stone corresponds to each zodiac sign, its effect on a person's emotional state, and its healing properties.
The app has a function to create a wish list or a collection of crystals. You can mark stones that you are particularly interested in and come back to them later. Share information about stones and crystals with friends through any online platform. The guide is free and can be used without the Internet.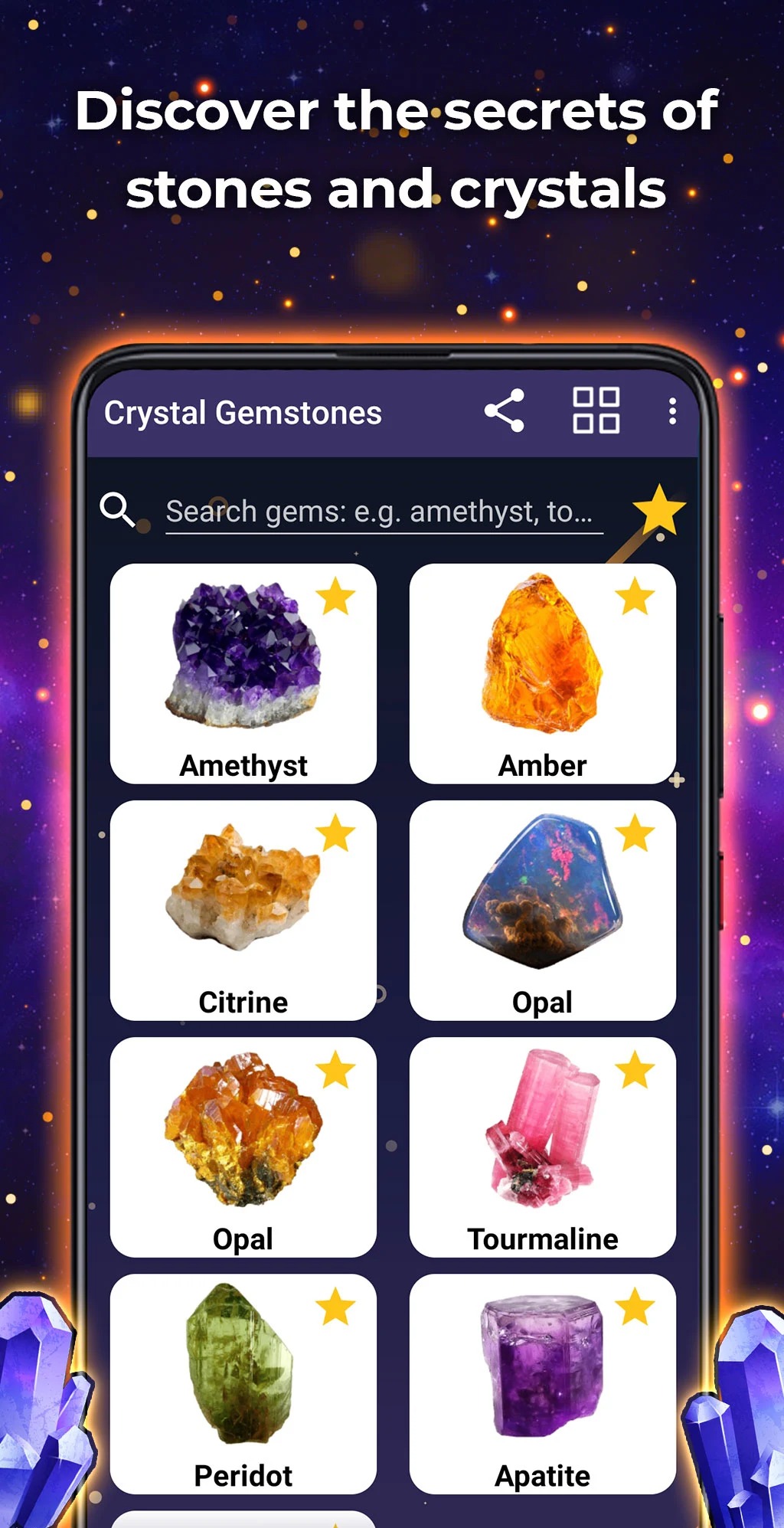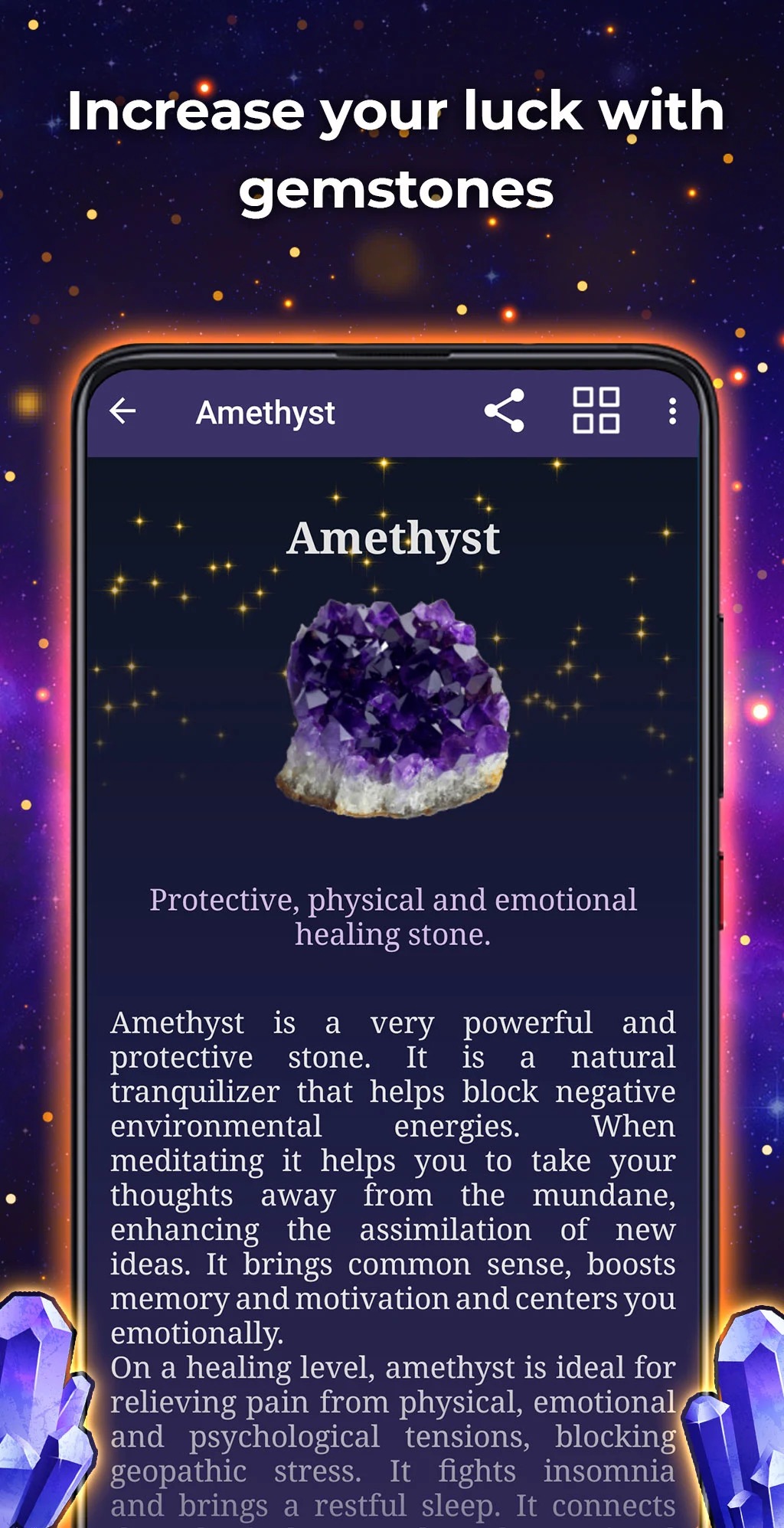 Crystal Eyes Crystal Identifier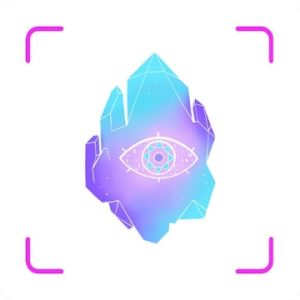 Here is a great application to identify various crystals easily. If you struggle to understand what crystal you see, just use your camera. To enjoy such a function, make sure you give access to the camera.
Crystal Eyes Identifier is a simple app with an intuitive interface. There are also some tips devoted to the first steps in the app.
However, this isn't the only option you will get. Let's take a look at some other features:
Enjoy a great

identifier based on AI principles

. This makes it a truly accurate tool. It is also quite fast – it will take you about 3 seconds to get the answer.

Add your crystals to your collection. This is the best way of enriching the app with new photos. You can categorize them later. What's more, you may also leave comments and notes.
Browse through a huge database. You can search by name or description, as well as photos. New crystals and their images are being added all the time.
Learn as much as you can about crystals and their industries. This is the best way of learning the info fast – no boring lectures or books. There are short articles and profound descriptions of each crystal.
The app works offline – if you need to get some info, you will be able to do it wherever you are. However, some files might be unavailable.
These are the free (basic) options. If you need more, you will have to go premium. This will cost $3.99 per month or $19.99 per year if you plan to use it for a long time.
Crystal Eyes Identifier is quite small – having 120 MB of memory will be enough to download and enjoy the app. Both Android and iOS users can get it at no cost.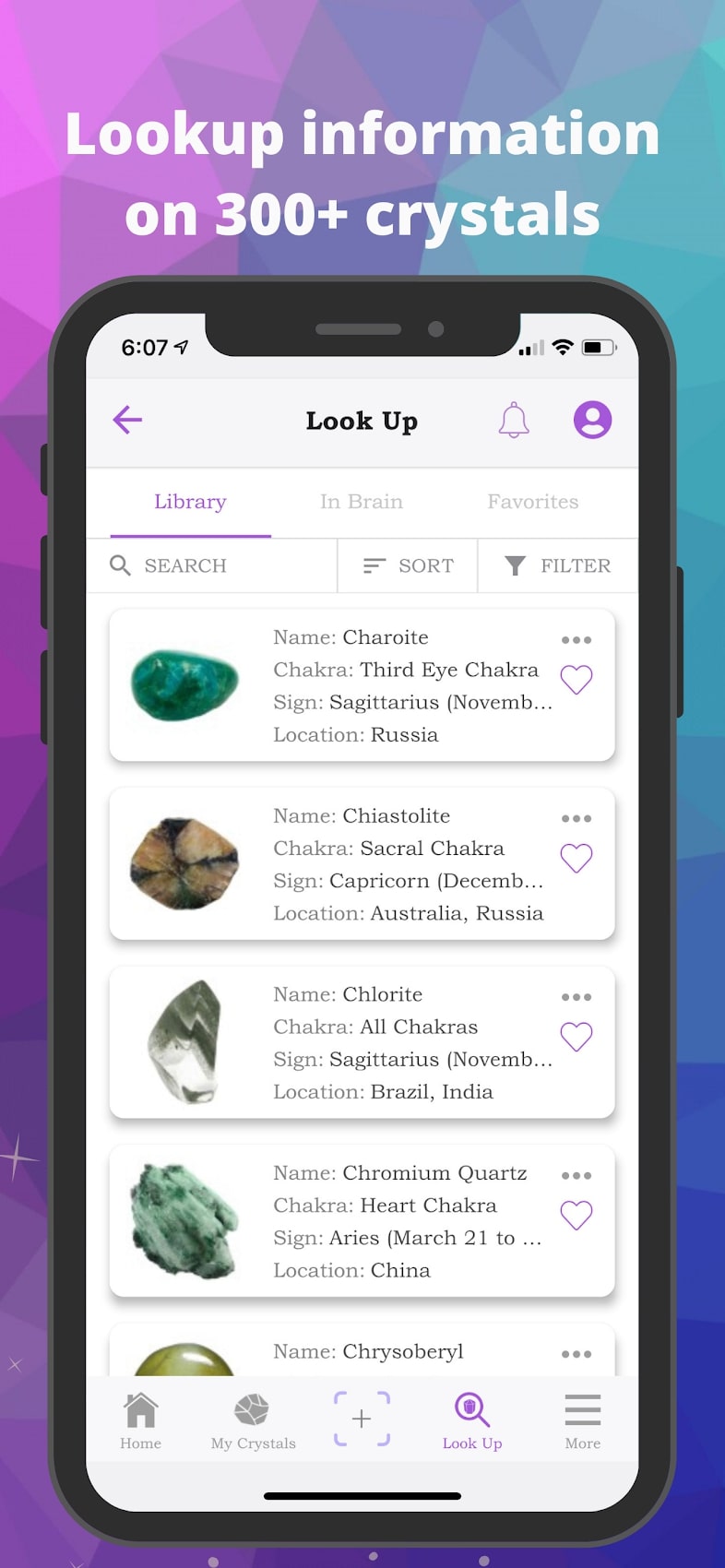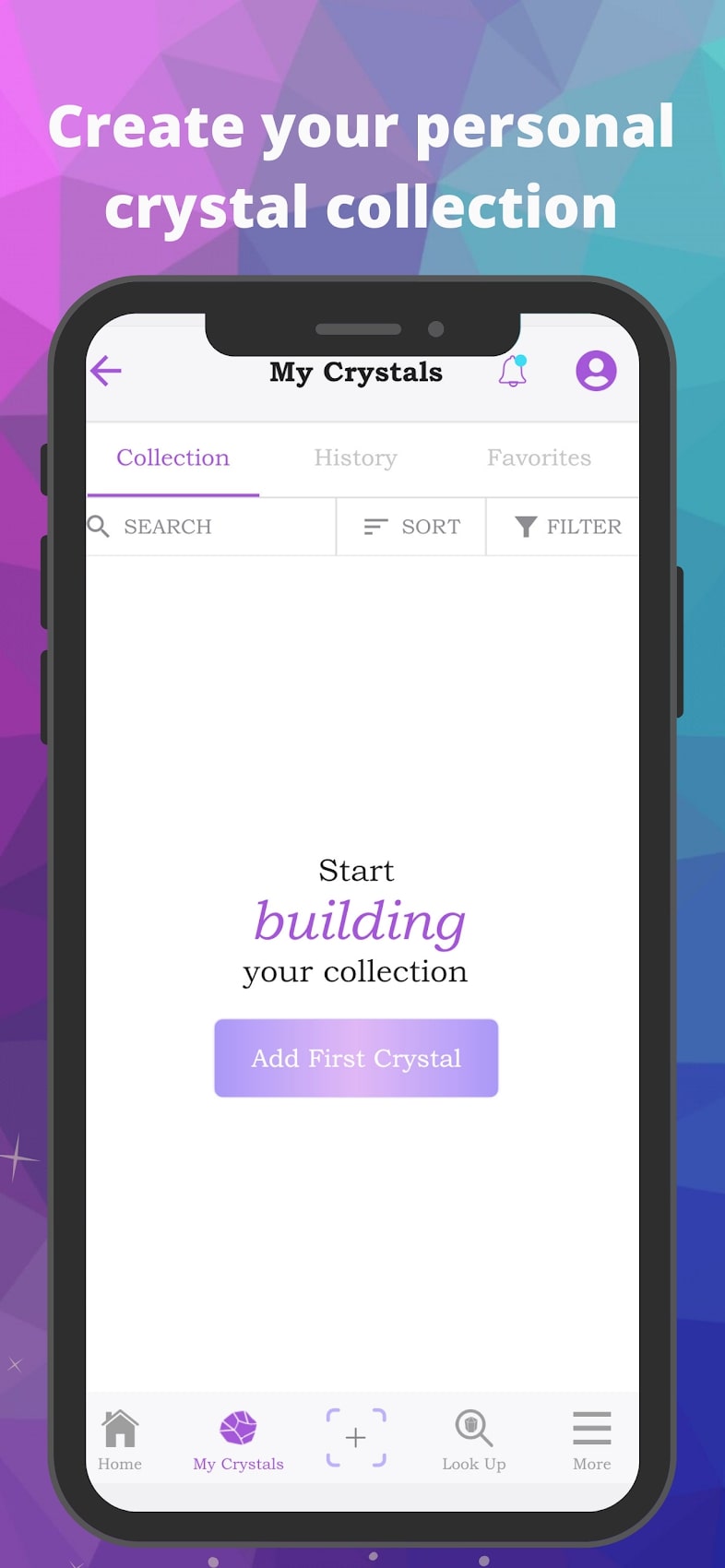 Crystals Gems Guide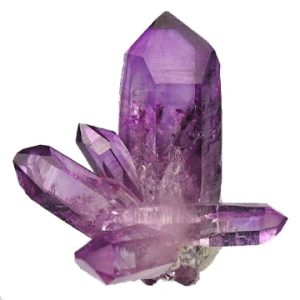 This is another detailed guide to gems and crystals for Android users. This is the best tool if you want to learn about various crystals.
The app has a big section of info devoted to disease healing with the help of crystals. For instance, it is proven that some crystals can help you with eye problems, others are good to fight diabetes.
Of course, it can't replace treatment but can be a good help to support you. Let's see what other functions you will get in Crystals Gems Guide:
Open a zodiac and chakra section. If you know your sign, you will be able to find the best crystals that will empower your life energy. And vice versa, if you have the crystal that doesn't really fit you, your health and mood can change for the worse.
Create a list of your favorite crystals. This option helps you not to look for them every time you need them.
Enjoy a built-in meditation timer. This isn't a primary feature of the app but it can help you to relax.
Crystals Gems Guide has an intuitive UI and smart design. This is one of the reasons for its high rating on Google Play. It has 4.8 out of 5 now.
By the way, if you also love fish, you might like to learn more about it. This is why you should check these best fish identification apps.
At the moment, the app is available for Android users only.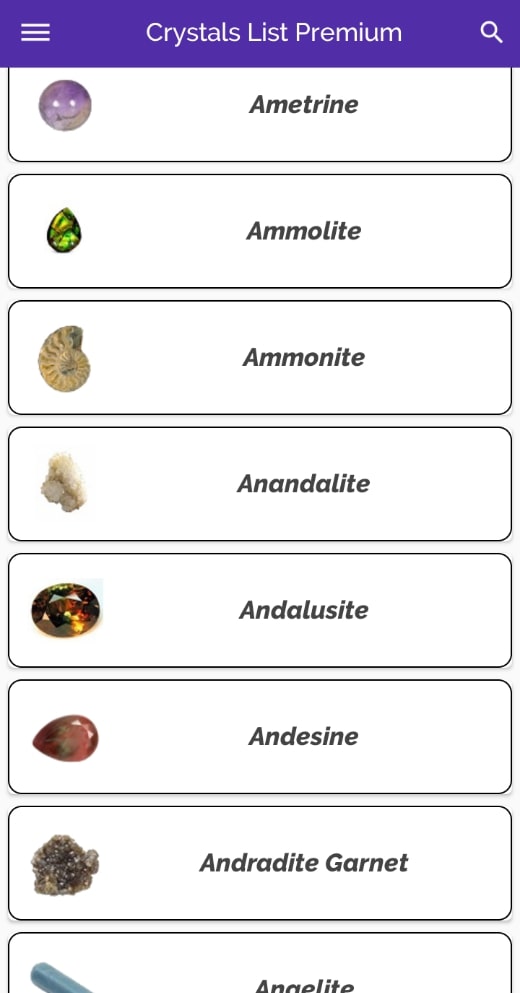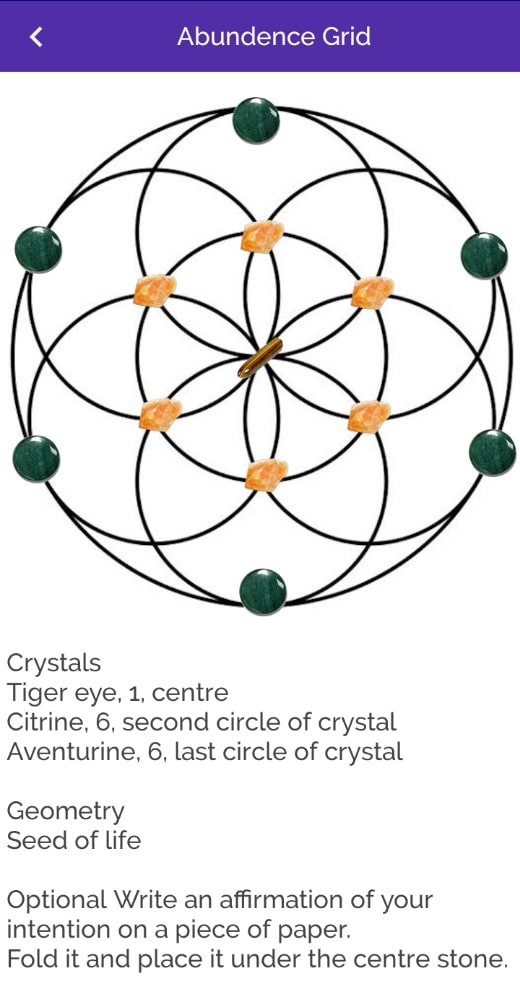 Crystal Meanings Offline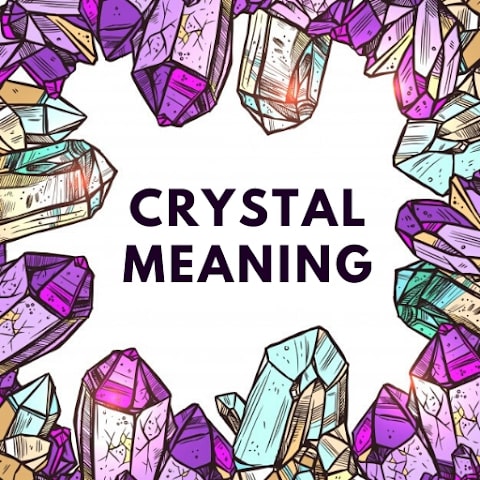 This is a mobile app that offers detailed information about the meanings and properties of various minerals. The guide contains over 50 different crystals, each with its own unique meaning and energetic properties.
The app offers a detailed description of each crystal, including its name, color, chemical composition, shape, origin, healing properties, and uses. Search for minerals by their name or properties. View a gallery of photos of stones to familiarize yourself with their appearance.
Save your favorite minerals to your favorites so you can return to them later. In the guide, you can access information about healing minerals even without the internet. Find data on any crystal and learn how to properly use it for healing.
Each stone helps to improve one of the 7 chakras, so you will be able to find the right mineral for you. Information about all stones will be available for free. You will be able to share it with other interested users through any online platforms.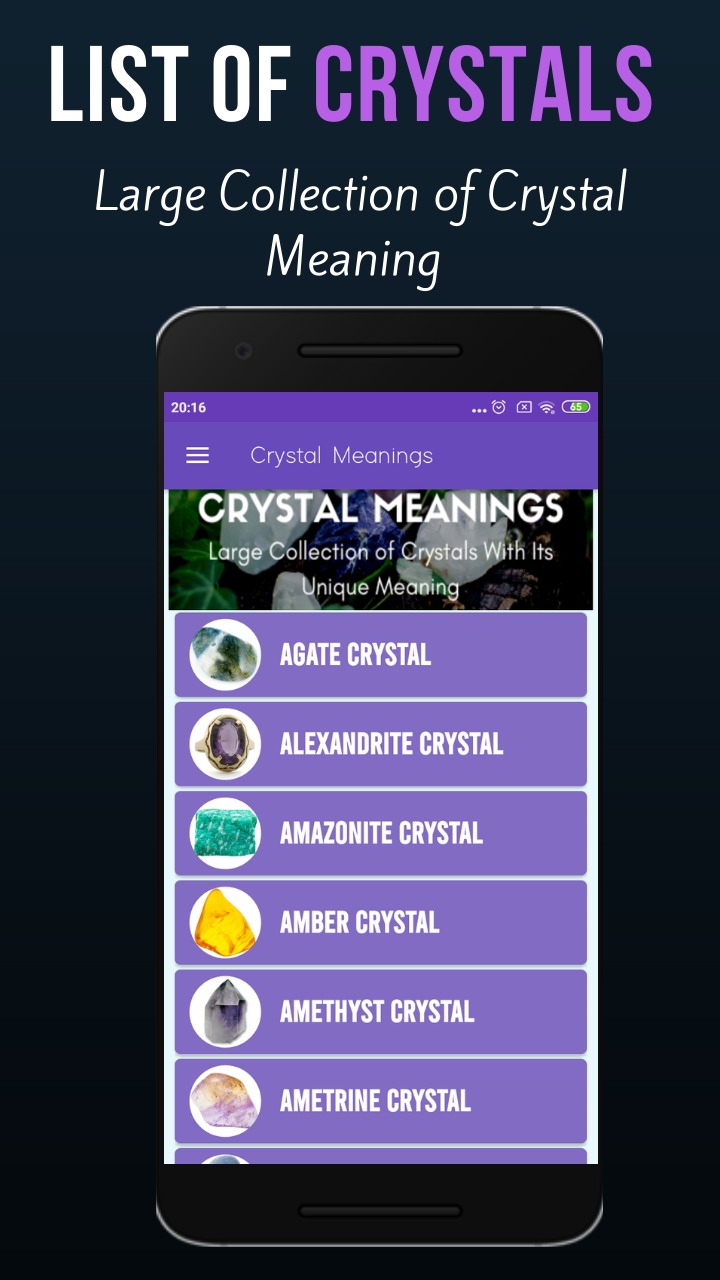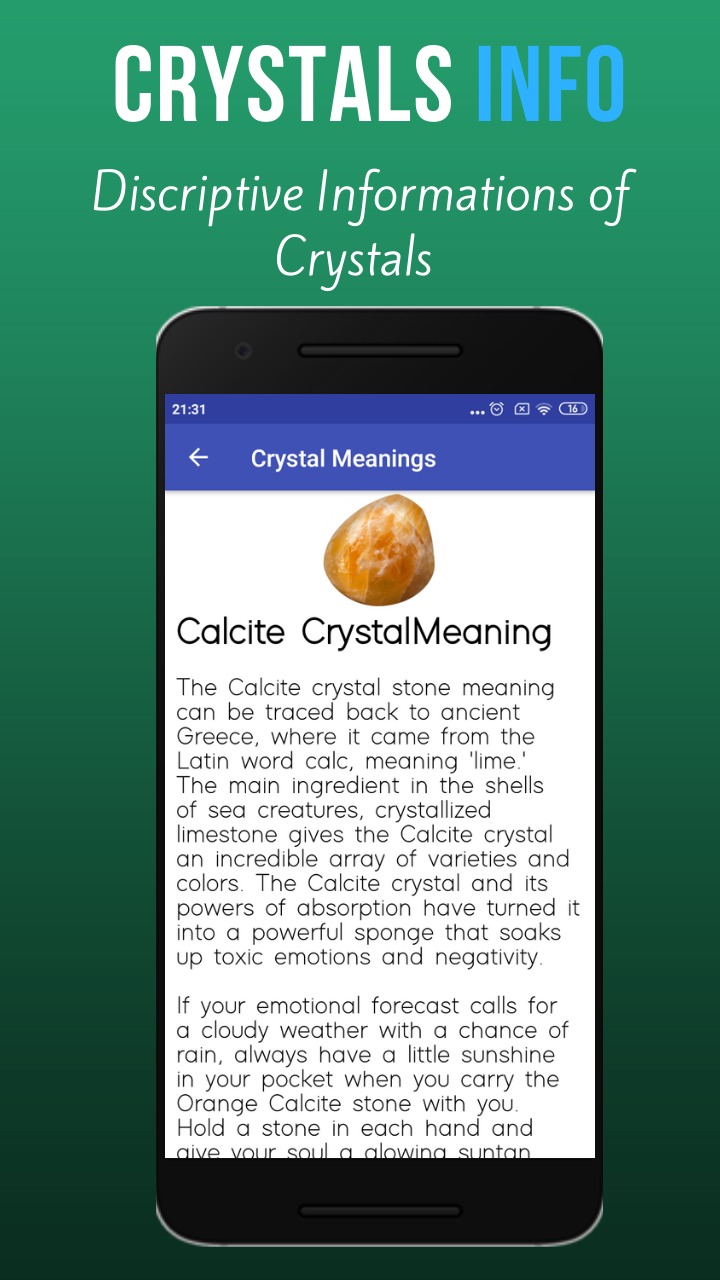 Minerals Guide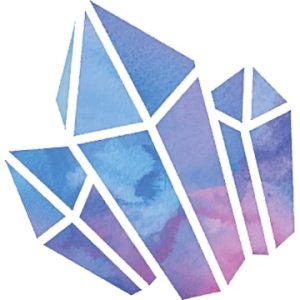 Are you looking for a guide to minerals and crystals that is simple to use? This is one of them!
Even though the app is a pocket dictionary and encyclopedia, it contains tons of important data and cool functions. Here are some of them:
The app

has articles and short descriptions

of all the popular minerals for today. You can

search by name or characteristics

. There is also

a voice search

in case you can't write.

Add your notes

to the articles and images. This will help you not to forget important thoughts or insights about your favorite crystals.

View your search history

so as not to miss the data you've been looking for. However, you can delete it anytime if you don't wanna see it again. Still, if you use the basic option, this function may have limitations.


Share info with other people

. You can either generate a link or share content directly via social networks or email.

The content is

available with no connection to the Internet

. However, if you use the free version, you won't see the photos and other images offline.
However, if you need more functions, you will have to go premium. In this case, you'll get:
No ads at all. All the content will be displayed right away and you won't have to swipe to get rid of the ad, be it a video or a banner.
Get access to 100% of the content, including photos and images.
Delete all the actions and changes you have made.
As you see, this app is a must for people who want to learn crystals, minerals, and gems. The application is available on Google Play. Download it and boost your learning!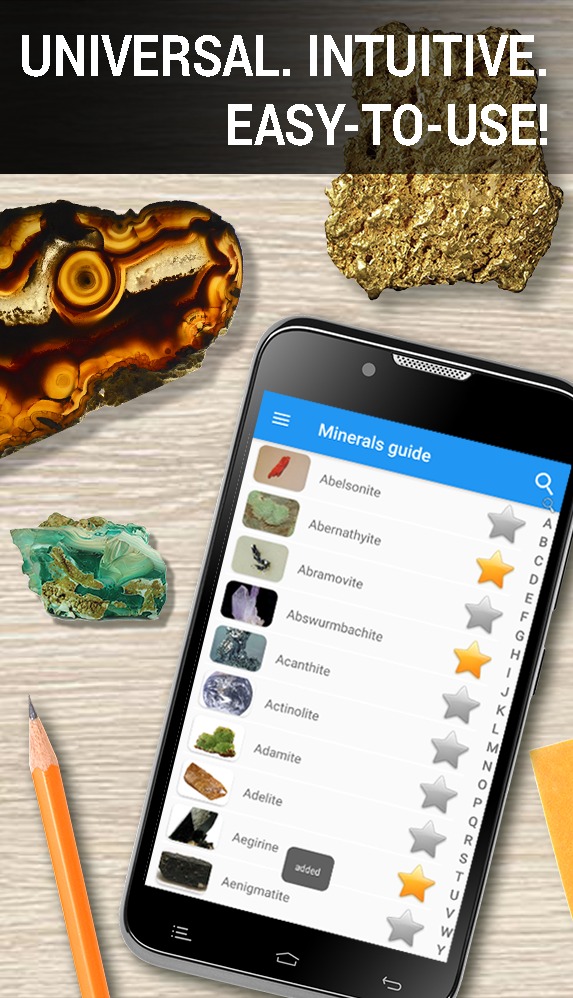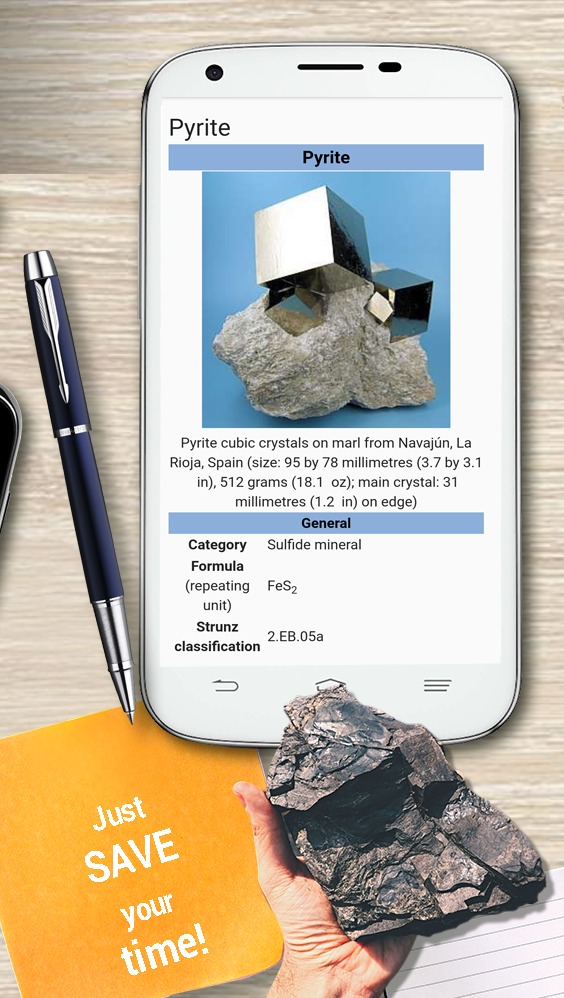 You may also like: 8 Best Mushrooms Identification Apps
Geology Toolkit Lite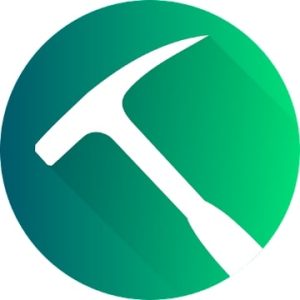 This is a good app for professionals who need a pocket minerals and crystals guide. Even though this is a small application, it contains a great set of articles, photos, links, as well as long texts about stones and nature in general.
Let's take a look at the best options provided by Geology Toolkit Lite:
See the

guide on the minerals and crystals

. This is a profound source of knowledge about crystals. You can either read all the materials or search for the crystals by their names and descriptions.

There is a strong section devoted to statistics. It will help you to understand how nature is changing. You can use the data for your studies.
There are also some other options you can explore but they are connected with professional geological aims. They are still free of charge.
The app is quite small, it requires less than 60 MB of memory. If you use the app with no connection to the Internet, you will still have a limited number of functions.
Please note this is a lite version of Geology Toolkit. There is a pro version as well, it contains more options but you have to pay for it.
Geology Toolkit Lite is available on Google Play only.