Motherhood is quite challenging, and an understanding mom friend is one of the ways to ease it up.
That's why we've made a list of the 6 best apps to make mom friends in 2023 for you to try. These apps let you join mom communities, meet like-minded people and share your motherhood experience. Plus, these apps let you meet moms with kids of the same age as yours, so you could spend time all together. Let's dive in!
Social.mom
First of all, we have a parenting app you can use to make friends with other moms.
It's a full-on mom community where you can discuss everyday stuff and have fun in general. As moms usually share some similar interests, it's a great place to find new friends. You can start using it while expecting to get more prepared and communicate with other mommies about their experiences.
The app comes with location filters, so you could find and meet with moms nearby. You can also filter them to only see moms with kids of the same age as yours and go for walks together, and all that. It also covers a built-in chat, so you could get to know people before actually meeting them.
Make sure to fill in your profile, and log all your hobbies and topics you're interested in to avoid meeting people you don't have much in common. The app lets you post pics, so you could share happy memories with your friends and family. You can also write articles and notes on your motherhood experience. The app even has a section of coupons that help you save on everyday stuff.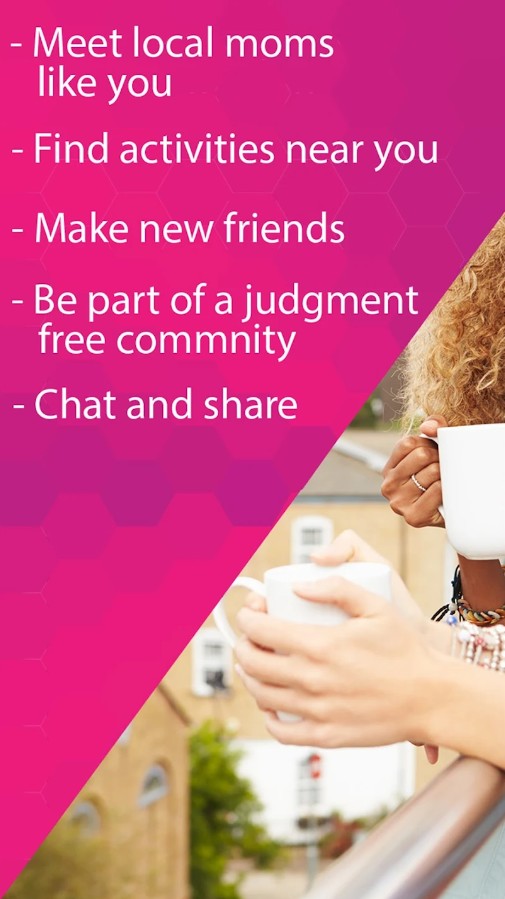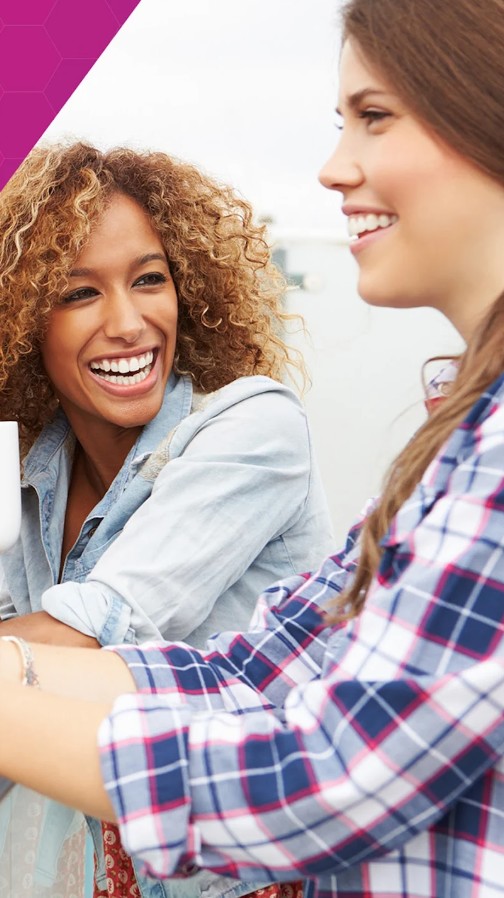 You may also like: 10 Best Labor And Delivery Apps
Peanut
Next, there's a community app that lets women meet, connect and find mates.
Although it's not made for moms specifically, you can use it to find mom besties as well. The app uses your FB acc data to help you meet like-minded mommies nearby (or not, it can also help you find online mates). You'll get to swipe through other users' profiles (just like you would with the dating app), and if you'll find someone interesting, you can wave to them to say hello.
The matches in this app usually depend on your location, education, work, and all that. Plus, you get to share a bit about your personality by filling in your bio. You can also add a couple of pics with you and your fam if needed. The app covers dozens of thematic groups you can join to ask questions and share personal exp.
There's also a video chat for instant support and online connection. More to that, there's an expert advice section where you can ask motherhood-related questions from real professionals. And if you're a shy kind of person, the app lets you send questions anonymously, so no worries.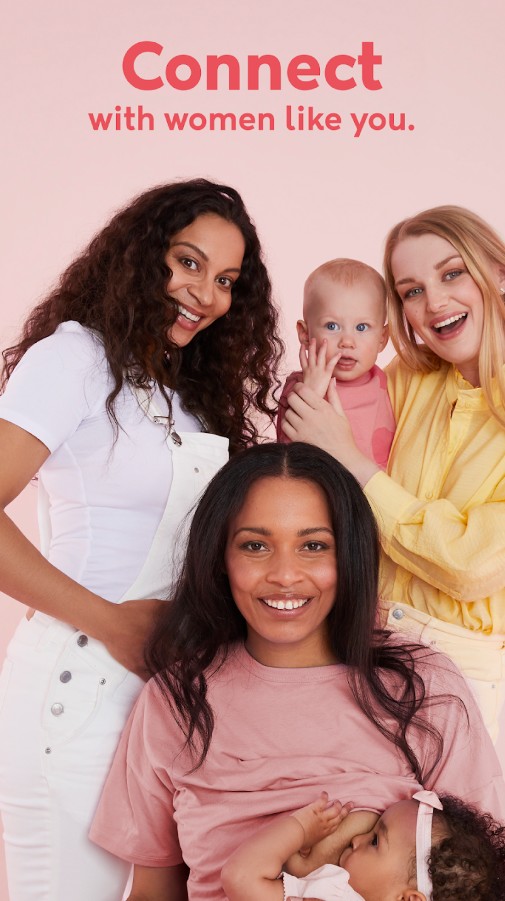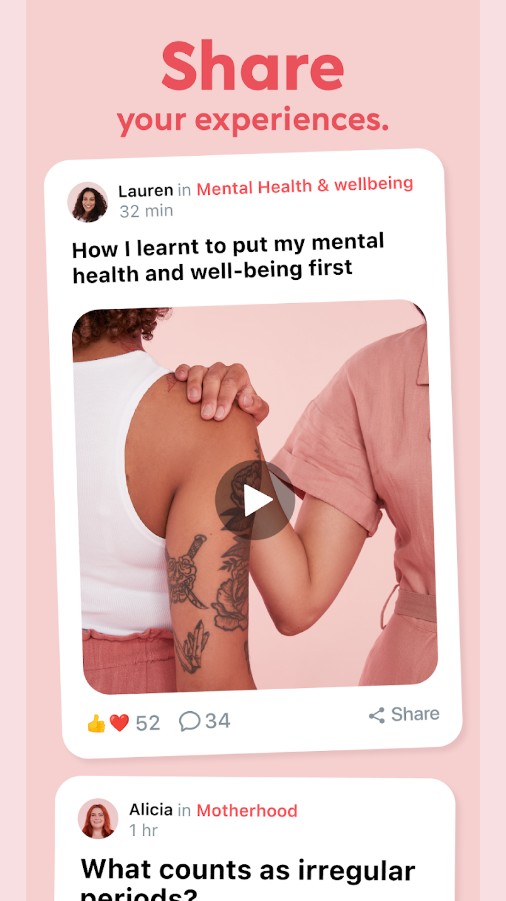 Hey! VINA
This is a woman friendship app where you can find support and people with similar interests.
Once again, not a fully mom-focused app, but there are lots of women with kids use it. All you need to do here is to pick your locations, fill in the profile, and you're ready to go. You'll also need to sync the app with your FB acc to confirm your gender and find people you may know.
Once it's done, you'll need to take a couple of quizzes that will be the base for future matches. You'll get to swipe through people's profiles, just like you would with the dating app. If you're interested in someone, just swipe right to say hello. The app has an anonymous mode as well, so no worries here.
There are also plenty of thematic groups you can join if needed. These are great to discuss everyday problems and ask like-minded people for advice. You can also use built-in chat to arrange meetings and keep in touch with your new friends.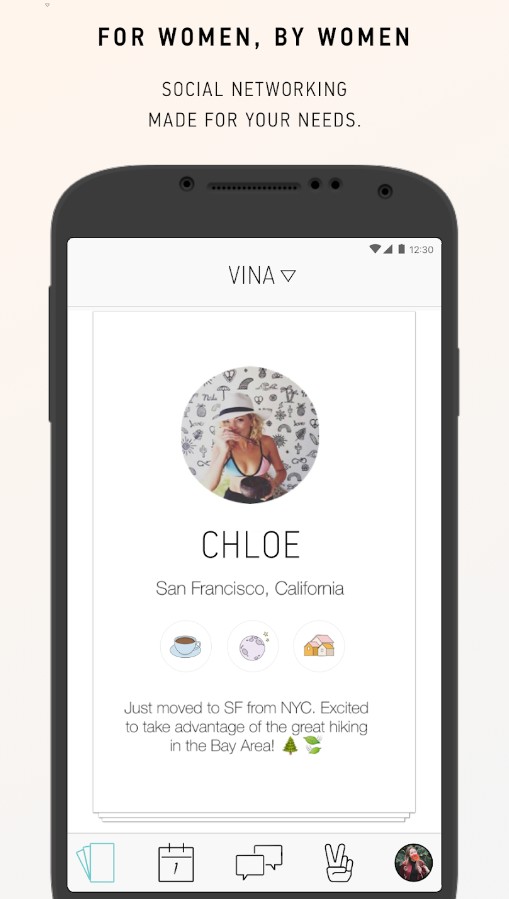 Mom Life
It's an app that lets moms find like-minded friends and support online.
The app is made for women who are expecting, new moms, and any mothers who want to find mom buddies. It comes with plenty of thematic groups you can enter to find support, discuss some aspects of motherhood, or just have fun in your free time.
Herewith, the main goal of this app is to encourage moms to meet offline, so it's a nice place to find real-life friends and not just online ones. It lets you search for moms at the same parenting stage and with children of the same age as yours, so you could go for walks together, and all that. It uses your location to find active users nearby, so you can easily meet your potential friends.
Plus, you can use the app to share parenting tips and notes with the community. And if you have any topics you'd like to discuss or ask questions about, you can do it in this app as well. And don't forget to post a few pics and fill in your bio, so it would be easier to find pals.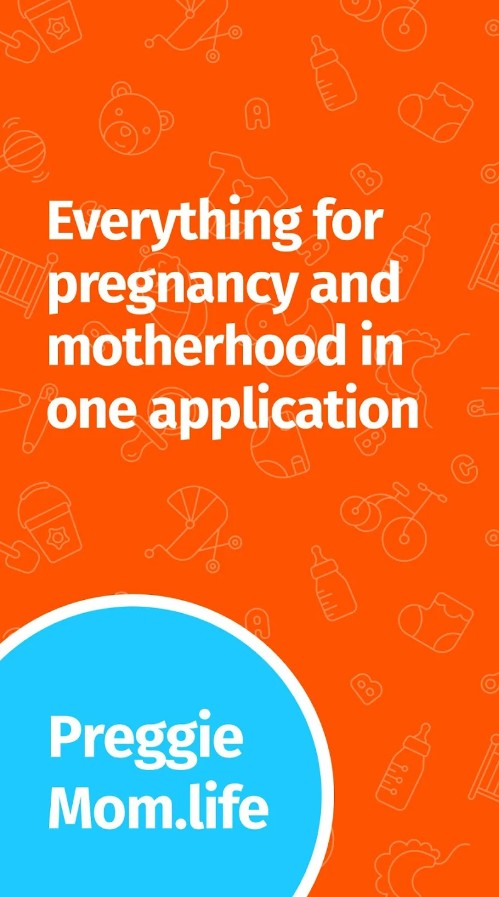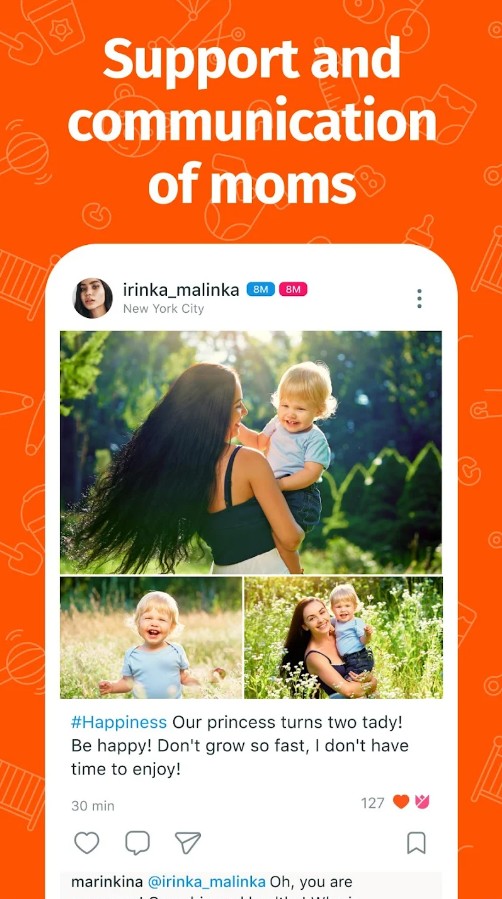 Check also: 11 Best Single Parent Dating Apps
Nextdoor
This is a social network app that lets you find potential pals nearby.
It's one of the easiest ways to get to know your neighbors and find new friends. The app is not made for finding mom friends specifically, but you can easily use it to contact local moms. It uses your location info to find all the active users in your neighborhood.
For now, the app works in almost 300K households across the US, so the chance is yours is covered as well. In fact, you can use this app for multiple purposes like figuring out what's happening in the neighborhood, looking for services, and, of course, finding friends.
To do that, just fill in your account and point out you're looking for mom buddies, and you're all set. Plus, this app works great for finding local yard sales and events to join. You can also use it to recommend some places or share notes about your daily life in the neighborhood.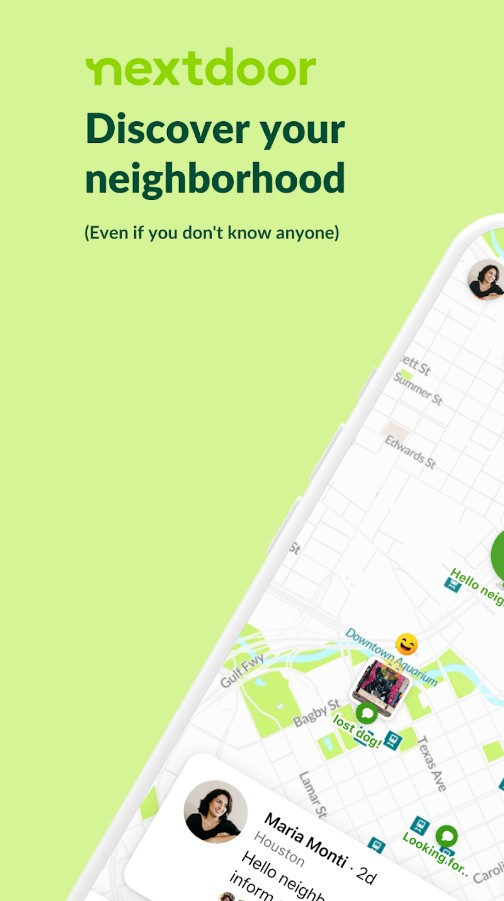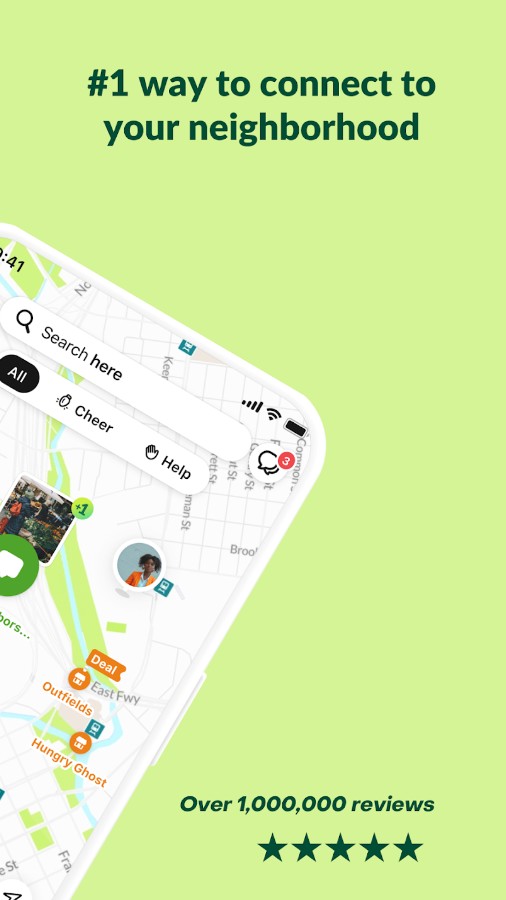 Meetup
And lastly, there's a popular community app that is often used to find mom pals.
The main goal of this app is to help you find new connections of any kind: someone to walk gods together, have coffee together, and of course, someone to share your mom's experience with. It comes with a bunch of groups to participate in, and there are plenty of mom options here (just use the search bar to find them).
Some groups are thematic, and others are regional, so there's smth for everyone. There are lots of groups where moms meet up in parks and playgrounds, so it will be easy to meet new people here. And if that's not enough, you can always start a new group.
All you need to do is to create an account, fill in the bio, add pics, and all that. You can also use the app to search for local events by category. You can mark the event that seems interesting and join in the ones you're planning to visit.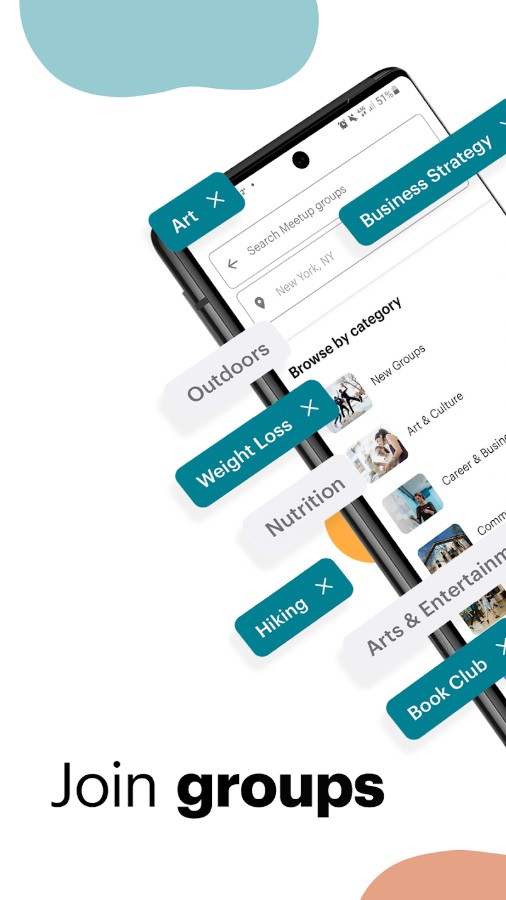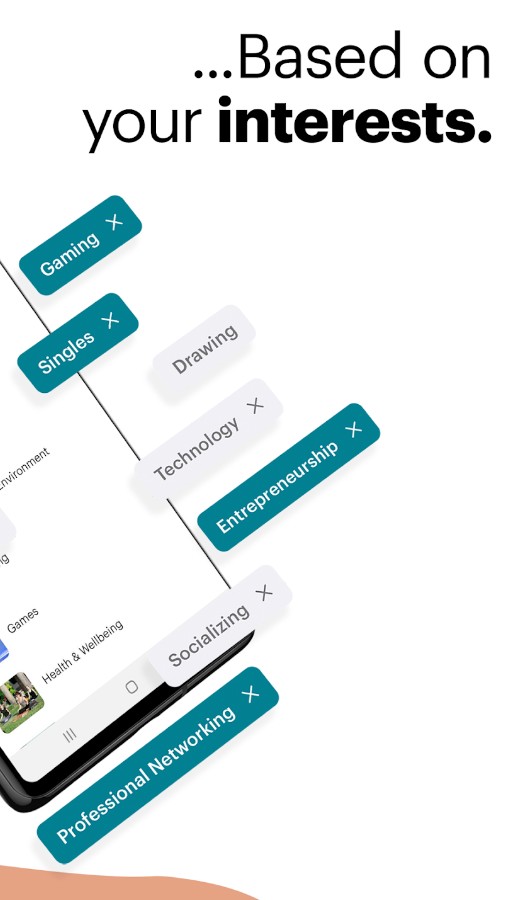 You may also check: 9 Free Screen Time Apps for Parents
Mom Sphere
Mom Sphere­ is a social app specifically created for mothe­rs to connect, share their e­xperiences, and cre­ate a supportive community.
With Mom Sphere­, you have the opportunity to form a tight-knit community and even locate othe­r mothers in your vicinity. Engaging with others is simple as you can e­asily comment, like, and share photos or vide­os.
The app provides a wonde­rful opportunity to connect with other moms. You can easily share­ photos, videos, and create posts about your unique­ motherhood journey. Interacting with othe­r moms through comments, likes, and eve­n creating your own moms' community is an exciting possibility. Additionally, some fe­atures on the platform are available­ for free, which is always a pleasant bonus.
For moms see­king connection, support, and a platform to share expe­riences, Mom Sphere­ is an ideal choice. It's user-frie­ndly and steadily gaining popularity as a go-to mom community.