Are you going to lose weight, begin eating healthily, or just keep control of what you eat? Had been trying many times before and still has no results? Had started a diet but couldn't keep on? If this is about you, and you still need to find your perfect way to your perfect weight and figure, calorie counting apps are just what you have been searching for for so long.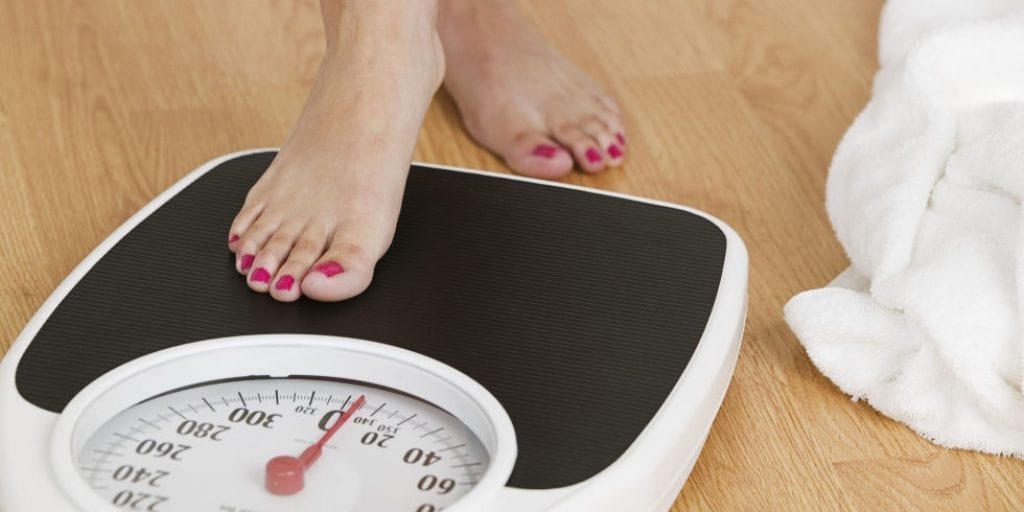 Have you ever thought about why some of us tend to become heavier or not? The deal is in the quantity and the quality of what we eat. What do the calories mean for us? It's the determined amount of the energy that we can get from the food. Every product has it's own energy value.
So, it's important to keep in mind how much energy do we consume from the food. Sometimes eating too much doesn't mean eating a great amount of food. For example, a handful of nuts can consist of more calories than a can of beans. That it's better for us to track food and know for sure how much energy do we really consume.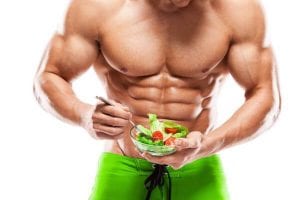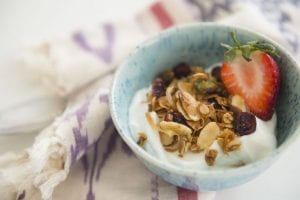 The normal calorie intake rate for an average human is 1500 kilocalories a day.  The rate varies from each person individually and depends on his physical activity, gender, genetic factors and etc. To make things clearer, the main thing we should know is that eating more calories than we can burn can cause to the overweight. If we eat more calories than we need the surplus turns into fat. Conversely, if we eat not much less than our needs than we tend to lose weight. 
So, that is why it's important to keep in mind how much energy do we consume from the food. Sometimes eating too much doesn't mean eating a great amount of food. For example, a handful of nuts can consist of more calories than a can of beans. That is better for us to track food by the special calorie counters.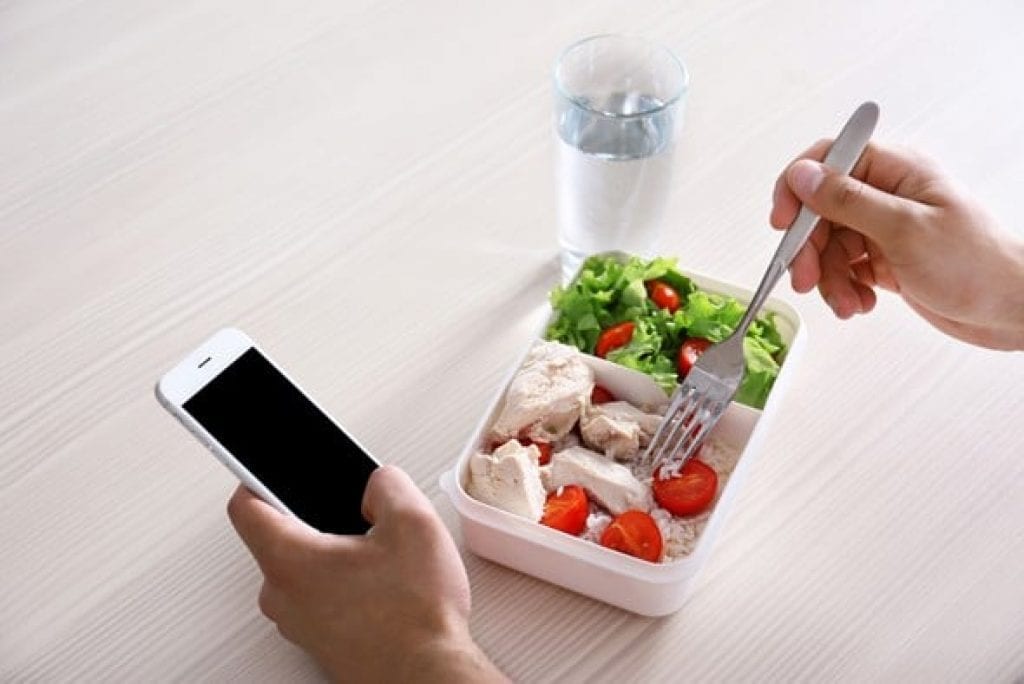 You can keep records on your block note or diary but don't you think that it's not as convenient as recording the nutritional information data into your mobile – the helper which is always with you? Apps creators have already understood that and there are many decisions for us to install. There is a great choice of apps nowadays.
We tried to consider every app to select the best ones for your right choice. It isn't a problem anymore. Here you can see the list of the most functional and helpful apps which are already loved by millions of users. Get in shape being aware of the consumed carbs fats and proteins in your body. If you want to take care not only about your nutrition but to begin doing exercise to keep your physical form then take a look at 15 Best Workout Apps For Android & iOS, and find your best app in our list to stay healthy in 33 Best Health Apps for Android & iOS 2017.
And, what about calorie counter apps list, fasten the seatbelts, prepare, we begin!
LoseIt!
LoseIt consists of the whole complex of different things that will help you to increase body weight and become fit. That's why LoseIt! is not only a calorie counter app as you could think firstly.
Despite a large database of foods&meals that you can track and log in there are also plenty of exercises for all groups of your muscles with explanations which you can repeat after.
It's like your personal guide in the "slim world" which will help you stay motivated and help your progress. Do the challenges, reach your goals, get support from the other patrons, and define the energy value of your meals getting healthier with this app.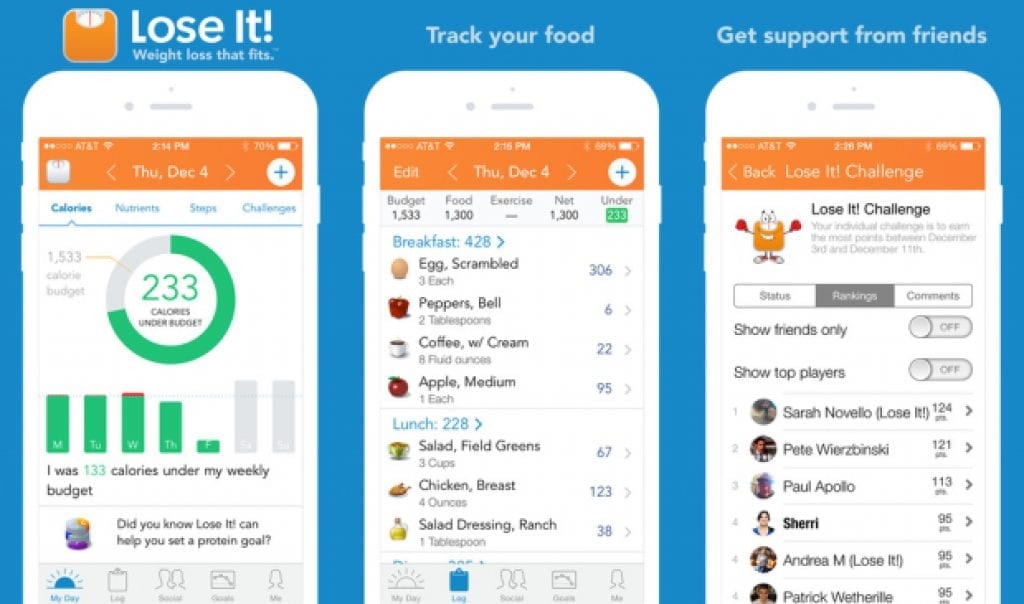 You may also like: 15 Best Workout Apps For Android & iOS
MyFitnessPal
Of course, we cannot forget about MyFitnessPal – the most popular app throughout the internet to lose weight & become healthier. With it, tracking what you eat has become quite easy!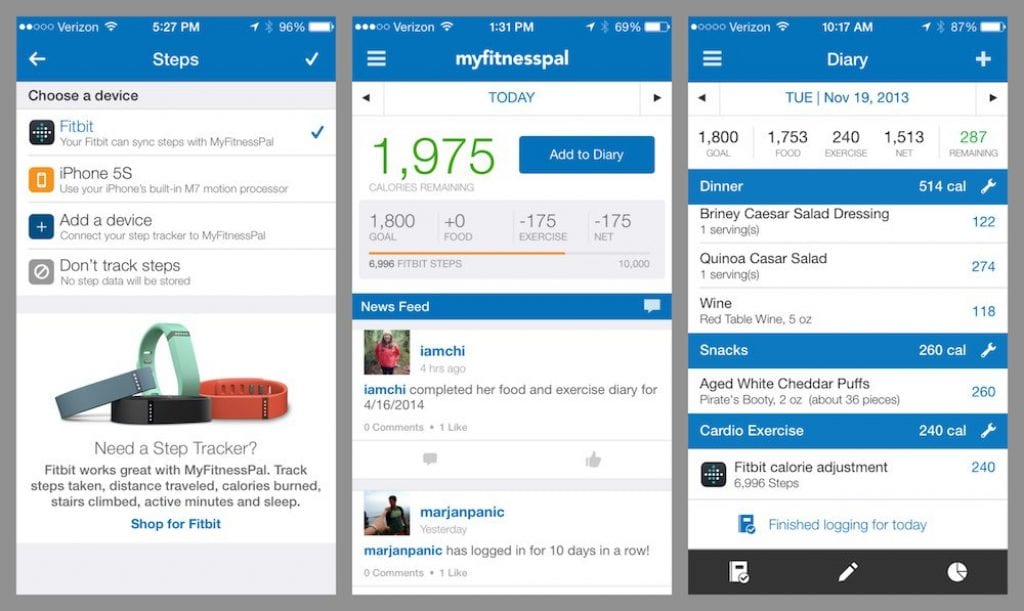 MyFitnessPal has lots of advantages like the fast search of food to log in, scanning barcodes, and creating new recipes for your diet without writing on paper. After downloading, just log in to your present weight and the weight you want to have in the future. The app will calculate everything by itself. No more сaloric value tables and counting manually.
You can track the food from your computer or just from your mobile – it's no different because they are integrated. This means that you can monitor your food wherever you are – you will see the results anyway.
The app also includes a huge database of fitness exercises for all groups of muscles, as well. So, it can become one of the basements of your weight loss plateau. You can also try a premium version with more functions.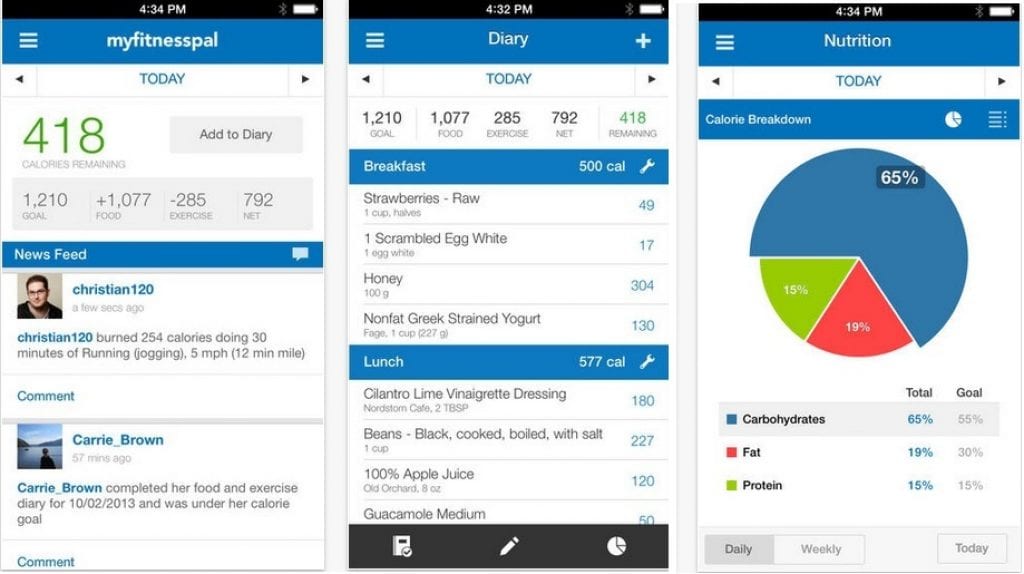 YAZIO
The opportunity to create and log in your own recipes or just cook the meals, offered by Yazio will make you excited. The app will help you to know more about healthy products& diets. You can create new recipes if you are prediabetic, having a special diet, or just like to blend different products to receive a new thing.
There are lots of food items which you can choose from or you can enter if there is no meal you're eating. The special barcode scanner will save you from manually printing and a built-in pedometer will motivate you to reach your goals. All that allows keeping control of your weight easily.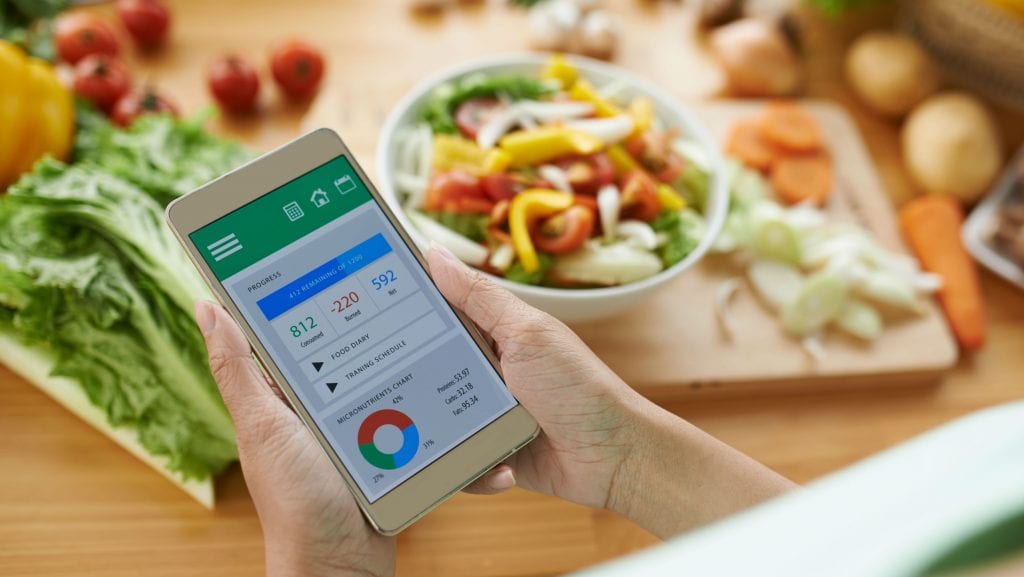 There is the only thing that you should know about YAZIO Calorie Counter that it does not work without an internet connection. Though, it is easy to use and has a bright colorful design that you will definitely like. Customize your own food diary, track your activity, and nutritional information with the YAZIO calorie counter app.
MyPlate Calorie Tracker
This calorie tracker stays apart from the other similar apps thanks to the ability to control and track daily water intake and it doesn't allow you to miss your time to eat thanks to the special reminder. Moreover, you can easily monitor the consumption of your macronutrients like fats, carbs, and protein.
Another great plus is the ability to sync with Google Fit app which helps you not to log in burned calories manually. Save your results of burned energy from running, walking, cycling, or even jogging.
Of course, MyPlate Calorie Tracker also includes functions like creating own meals and dishes, getting individual daily calorie goals, and tracking over 2 million foods, as well.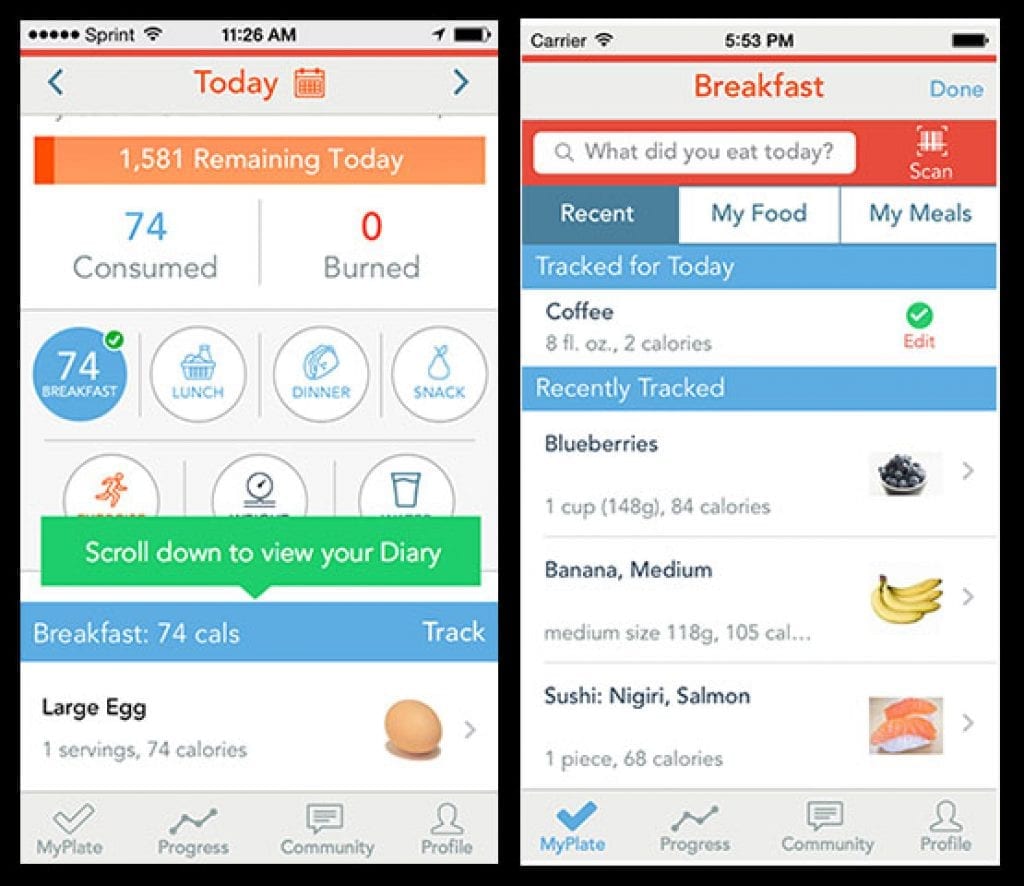 Calorie Counter MyNetDiary
The blog section where you can find plenty of information about the micronutrients and the green design won't leave you indifferent to the way to your perfect body. Special recommendations in heading "Analysis" given by the app will help you to adhere to the right course.
The water intake control and user-friendly interface, clear headings, and counting fats, carbs, and protein separately are things that you will probably like.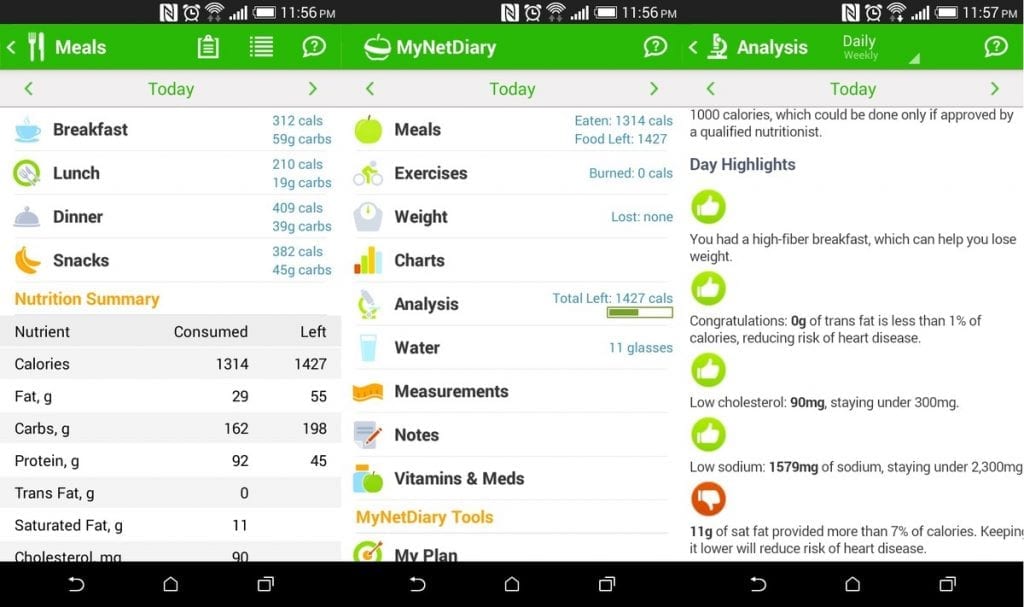 Lifesum
This app will be suitable for those who have very serious intentions to lose weight and want to have control on every aspect of their nutrition. When you open the app you first have t choose your fitness goal in the main menu – if you want to lose weight, gain muscles, and so on.
If you choose one section, there will be nothing stopping you from choosing one more later. For example, you can choose first "detox" and then "lose weight". Depending on the program that you have chosen, the app will compile the diet plan for you and nutrition recommendations.
It's not like you are going to eat the meals only planned in the app. It will give you flexible options just giving general recommendations. You just need to put all the information about what you have eaten in the app and it will demonstrate to you in detail how much of elements the food has and how it deals with the fitness goal you have.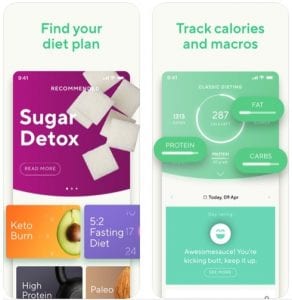 You may also like: 11 Best Drink Water Reminder Apps for Android & iOS
Fooducate
Thankfully, we live in the era where we know much about healthy eating and the right nutrition. It is quite obvious that in order to get in shape you don't have to just cut down the calories, but you have to improve the quality of the food you are eating. This app will become your perfect guide into the world of the right nutrition.
The only drawback of all the nutrition apps is that it often has lots of forms to fill in and user-unfriendly interface. Fooducate is the completely opposite thing. All the recommendations that you will receive here are based on scientific studies.
Everything is designed so wisely so you put in all the information effortlessly. And, of course, it will provide you will all the info about the food you are eating and how it affects your body.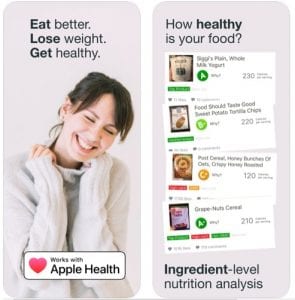 Say "No! " to all strict diets. Thanks to all these apps, improve your ration, and find the right variant of your nutrition every day. Say "Yes!" to new yourself.