If you need to transcribe an interview or lecture into a text file, you need special apps. Doing it manually is very long and difficult. Apps make your life easier and save time. Transcribing apps will be useful for journalists and students.
It is important to record lectures and interiors for a more accurate transmission of information. If you write notes, your interview can be very long. If you write down everything in a lecture, you may miss important information.
We have tried several transcription apps and have compiled a list of the very best for you. You can also check audio editing apps here. It is useful before transcribing audio.
Transcribe – Speech to Text
This app has intelligent audio-to-text transcription technology. You will receive a quality result in a short time. The app can transcribe audio and video of any size. It supports over 120 languages ​​and dialects.
You will have no difficulty in transcribing audio. The app syncs with other audio apps. It also has no ads. Nothing will slow down the transcription process.
What is more, you will no longer listen to audio recordings of lectures over and over again to memorize them. Transcribe audio in a few seconds in this app and you can highlight the most important information in the text.
The developers have recently released a new feature. You can record an audio file directly in the app. You will receive a live transcribed text.
In general, this app is quite useful, but on this list, there are even more convenient apps for transcribing audio.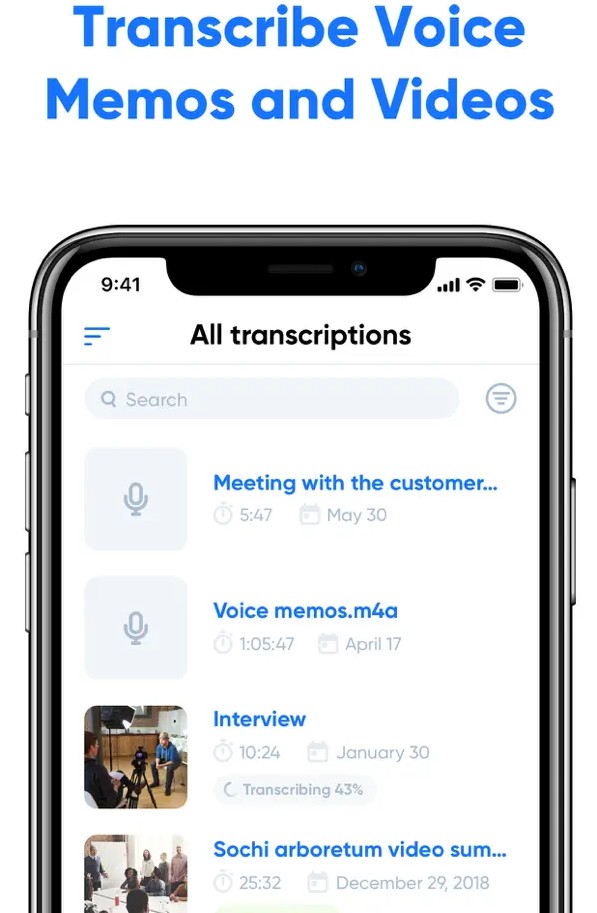 You may also like: 5 Best Video Splitting Apps for Android
Notta – Dictation & Transcription & Audio to text
If you are looking for a simple audio transcription app, here it is! It supports over 80 languages ​​for transcription. You can quickly switch between two languages ​​with one click. The app will notify you if the sound is triggered. You can use the live transcription function.
You need to go to the settings of your smartphone in the accessibility tab. You can activate this feature there. The app will allow you to record your answer without using your voice. The transcript is saved for 3 days, then it is deleted. You will have a lot of time to save the transcribed text.
If you don't need this text, the app will automatically delete it. It won't clog your smartphone memory. You can set an alarm if someone says your name. Your smartphone will vibrate. The app will provide you with detailed statistics on recording times.
The transcription of the text is very accurate. Notta transcribes it following the grammar of the language. Who is this app for? Primarily for reporters and writers, as well as students. Notta will make your job easier. You can change the modified text at any time, correcting any inaccuracies. The app is only 13MB in size.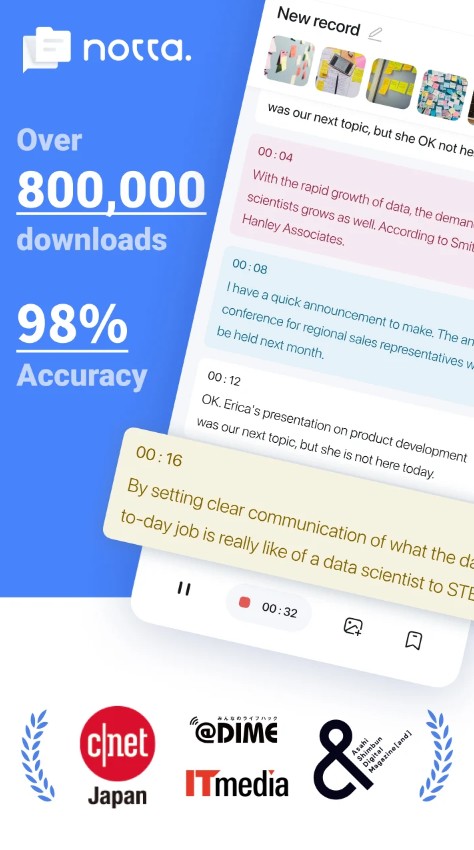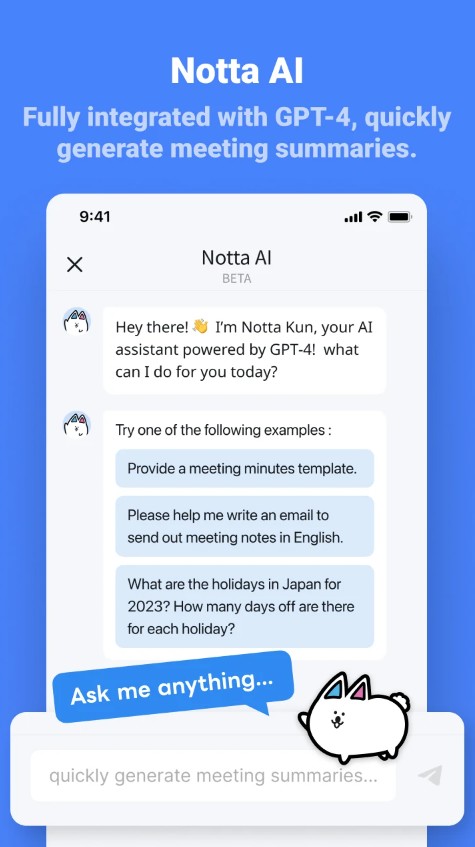 Temi – Recorder & Transcriber
This app is one of the few that recognizes speech with almost 100% accuracy. You will be able to receive the transcribed text file in real-time. It has no ads. Nothing will distract from the work or study process.
It will automatically pause the recording if someone calls you. Don't be afraid that your audio recording will be deleted. It will also keep recording if you accidentally exit the app. You can share all your audio recordings without restrictions.
The app syncs with other audio apps. You can easily send audio recordings for transcribing. Rename your recordings to avoid losing them. We must admit that this app does its job perfectly. You can buy the premium version to expand the functionality of the app.
Frankly speaking, this app is a great companion for journalists and reporters. You will no longer be convinced to worry that you have missed important information. The app transcribes all interviews.
You will be able to process the information and extract the most important from it. The app has a privacy policy. Your audio files are under reliable protection. Download this app and make sure that transcribing audio files will make your work easier and more interesting.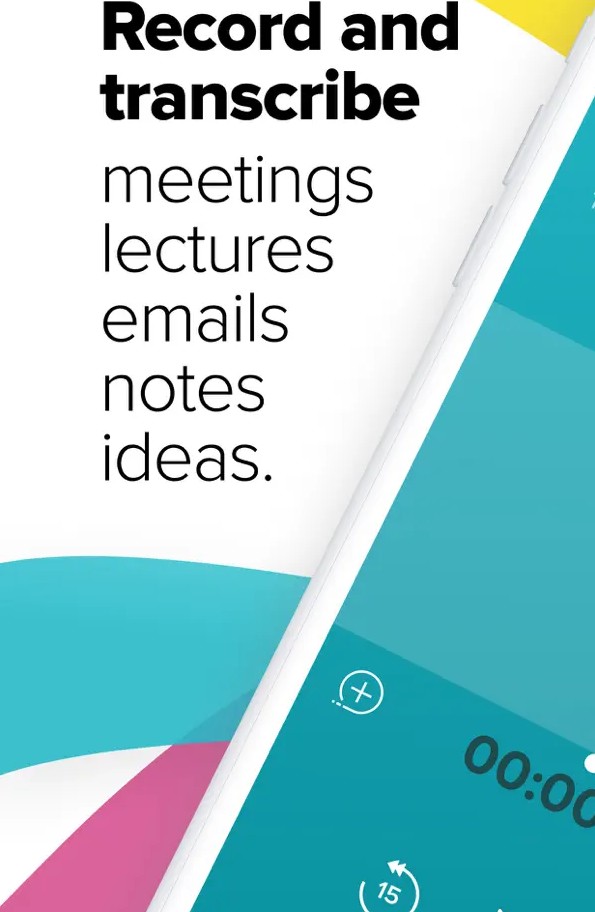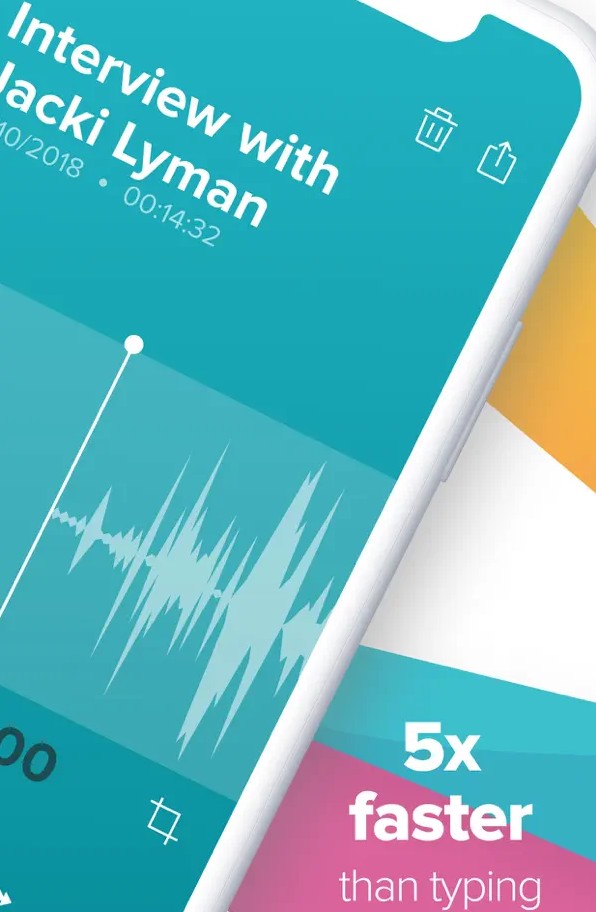 Live Transcribe & Sound Notifications
This app will help you make everyday conversations or sounds more accessible. You can transcribe any sounds to text format in real-time. The app has a highly developed speech distribution system. You need to permit the app in the settings of your smartphone.
Find the accessibility tab to do this. The app will alert you to potentially dangerous situations. You can choose the way of notifications – vibration or flashlight. Timeline allows you to view the history of sounds and transcriptions.
This app perfectly transcribes sounds and speech in real-time. You will see words and sentences on the screen as you talk. The app recognizes over 80 languages. You can add words that you use very often. These words can be complex names for objects.
You can set the vibration when someone says your name. This will help you understand that someone is talking to you.
You can save transcribed audio files for 3 days. The app will then remove them. You can move transcribed audio files anywhere in these 3 days. The app is very popular. It has been downloaded over 50 million times. Its size depends on your smartphone model.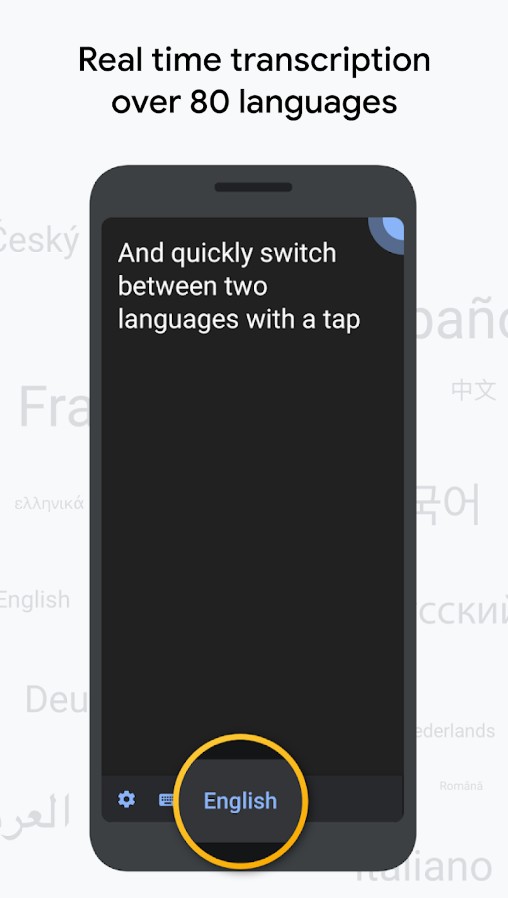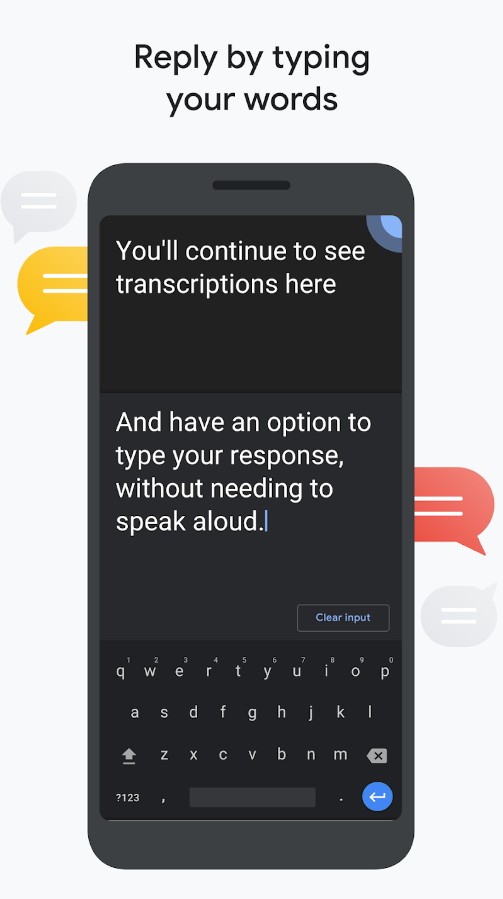 Anytune
This app will allow you to transcribe the text in real-time. Record your speech and watch the transcribed texts. The app has 99% speech recognition accuracy. It has no time or length limit of the audio file for transcription.
What's more, Dragon Anywhere will allow you to quickly edit transcribed text and send it to your friends or work colleagues. Sync the app with your laptop for faster accessibility. The app supports only 4 languages, but it perfectly transcribes text.
The app has a modern design and intuitive interface. You can sync the app with the cloud so you can't lose the transcribed files. Download it and use it for work. This app will unconditionally make your life easier.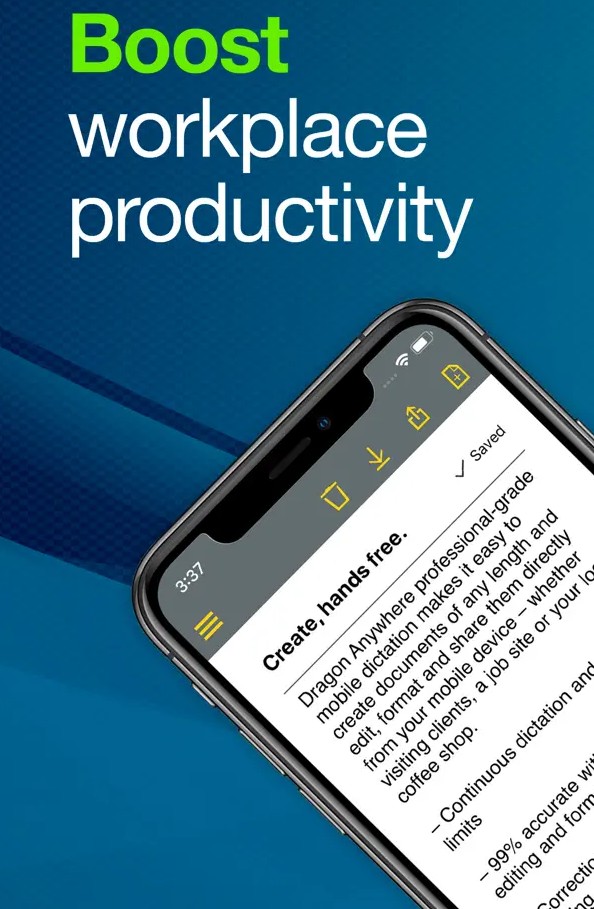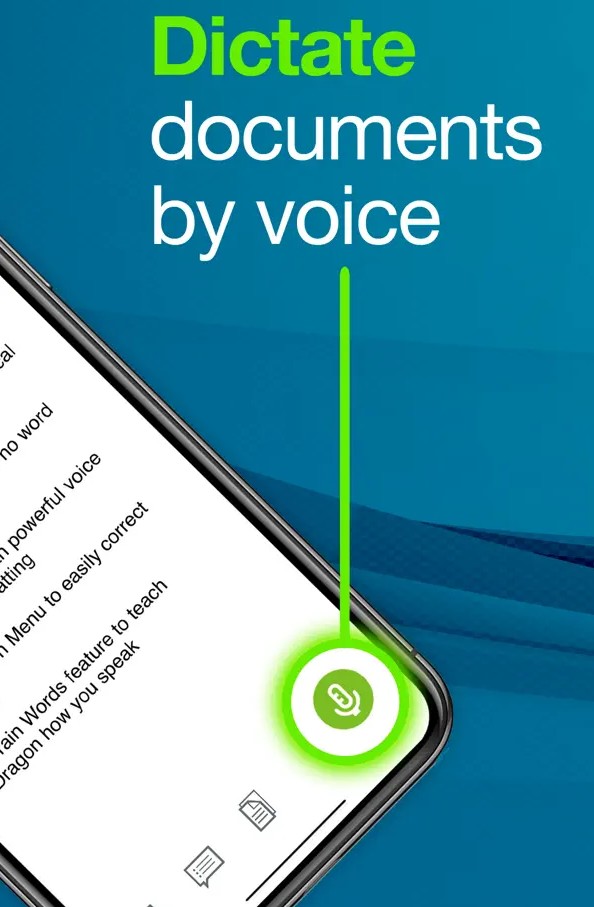 Transcribe Speech to Text
Unveiling the future of seamless transcription, the Transcribe Speech to Text app is your ultimate aide in transforming spoken words into written text. Whether you're a student needing to transcribe lectures or a professional capturing important conversations, this app has your back.
It effortlessly converts audio from a variety of file formats, including MP3, WAV, and more, into accurate text. This means you can transcribe interviews, meetings, podcasts, and even dictations with ease.
Its cutting-edge speech recognition technology gets to work, rapidly transcribing your audio content into text. You can even play the audio as you read the text, ensuring perfect alignment and easy proofreading.
It allows you to edit, format, and organize your transcribed text. This proves invaluable for creating polished documents, reports, or even subtitles for videos.
The app significantly expedites the transcription process, saving you precious time. Plus, its accuracy ensures minimal revisions, eliminating the frustration of deciphering garbled text.
In conclusion, the Transcribe Speech to Text app revolutionizes the transcription process, making it easier and more efficient than ever before.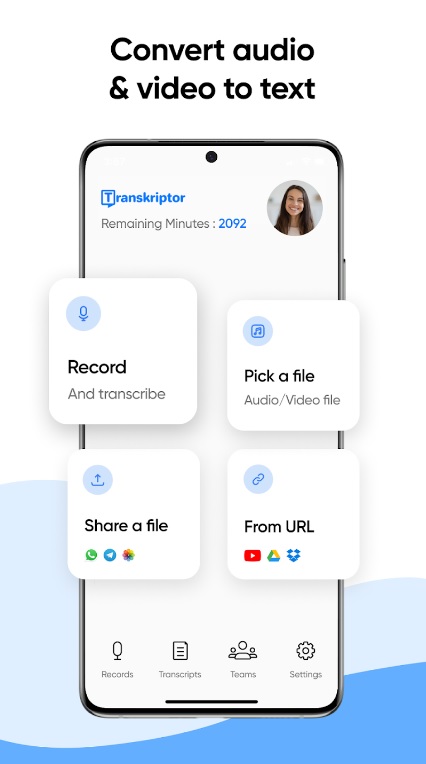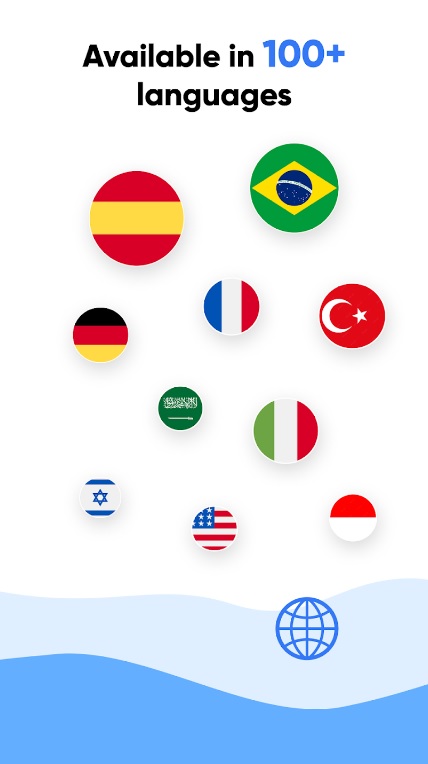 You may also like: 10 Free Beat Making Apps (Android & iOS)
Transcription Tool
This app will allow you to transcribe an audio file very quickly. It supports an advanced voice recognition system. The transcription of the audio file takes into account the punctuation and grammar of the original language.
You can control the transcription process. Pause or go back. The app will allow you to export transcribed text from the app for free. It supports almost all audio formats. One of the disadvantages of the app is the recognition of a small number of languages. There are only 4 of them – English, Spanish, Portuguese, and Italian.
The app has a user-friendly design. You can customize it in the settings. The app will allow you to transcribe not only audio but also video files. Rename the transcribed file to avoid losing it.
The app doesn't take up much space on your smartphone. It only takes up 3.6MB. Try it and join over 500 thousand users.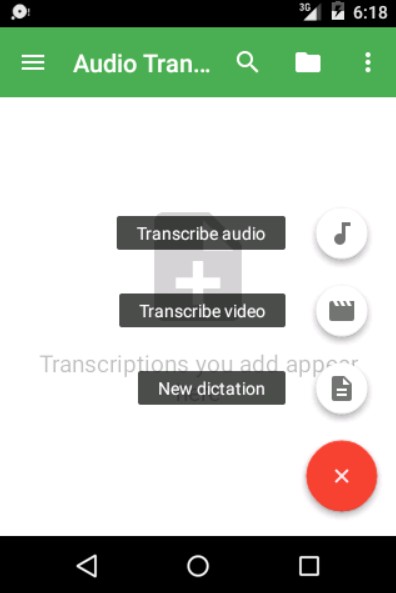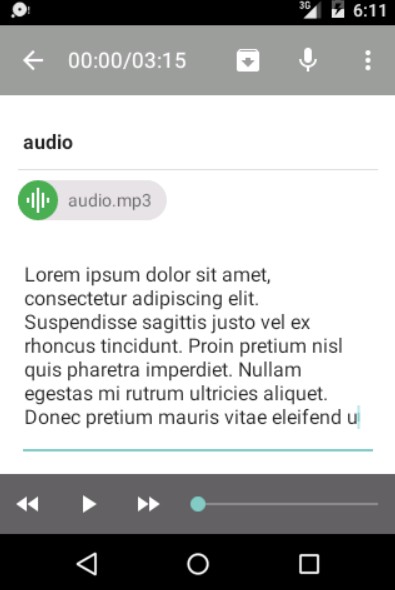 Call Recording by NoNotes
Do you work with clients and want to record their calls for safety? If you are going to store all call records in audio format, then you will have to have a voluminous flash drive, since the audio weighs quite a lot.
Especially if the call lasts longer than 5 minutes. Try to transcribe your calls to text format right during the call. This app will help you do this without any problems. You need to enter your phone number. Don't forget to add your email.
The app will send recorded audio files and transcribed text files there. The free version of the app provides 20 minutes of recording per month. You can buy the premium version to record and transcribe calls without limit. This app is very popular among small and medium businesses.
The app guarantees 100% protection of your data. It has a double burglary protection system. The developers continue to update the app to improve its performance. It has been used by over 500,000 people around the world.
If you have any problems while working with the app, you can contact technical support. You will receive an immediate response.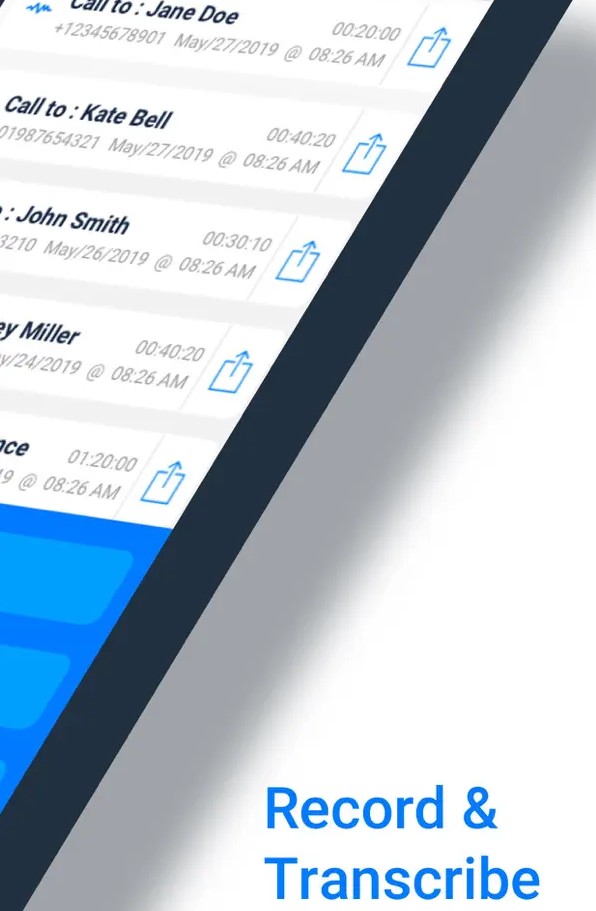 iTranscribe
This versatile tool empowers you to seamlessly transcribe audio files into text, making it an invaluable asset for students, professionals, and content creators alike.
iTranscribe is tailored to cater to a wide range of audio sources. Whether it's recorded lectures, interviews, podcasts, or even personal voice memos, this app can transcribe audio from various formats, including MP3 and WAV files.
Just upload your audio file to the app, and its advanced speech recognition technology takes charge. As it transcribes the spoken content, you can conveniently review the text while simultaneously playing the audio.
The app is a perfect fit for students looking to transcribe lectures, professionals needing to capture meetings, and writers seeking to transform spoken ideas into written content.
All in all, this is a decent app that can help you to turn your voice into text, and this way you have an opportunity to communicate with people if you cannot type via keyboard.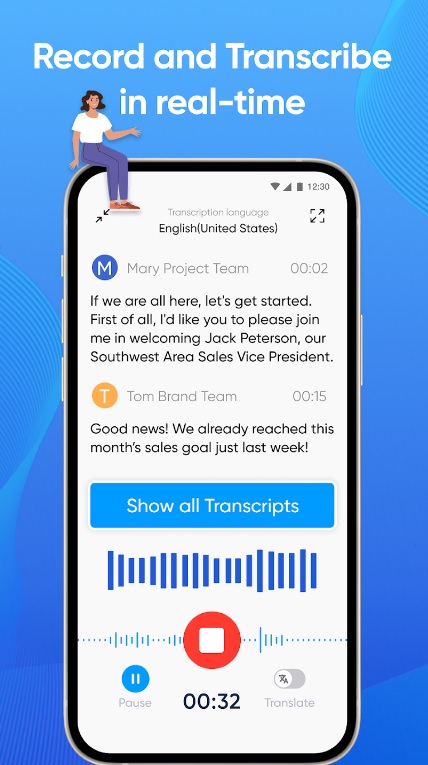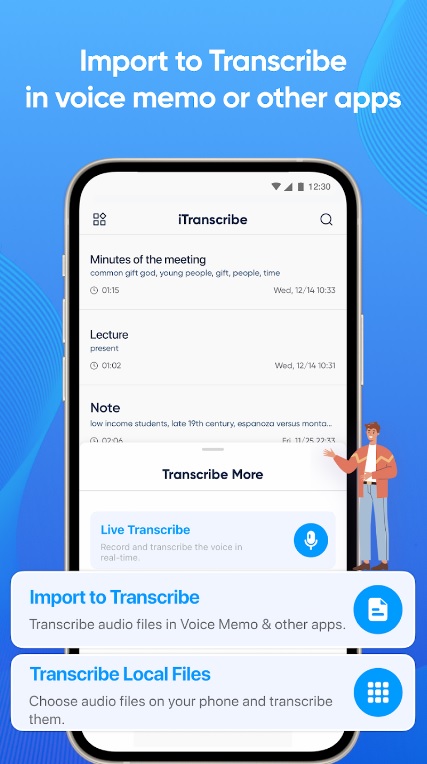 Otter Voice Meeting Notes (for English)
Otter Voice is an innovative app for transcribing audio files. It has many functions to help make your job easier. It can take notes automatically. The app will allow it to be in sync with your team. You will be able to share your meeting information.
You can invite collaborators to jointly correct transcribed text. By the way, the app can transcribe the audio in real-time. This will save you a lot of time because, after the lecture or interview, you will already have a ready-made transcribed text.
You can highlight key sentences in transcribed text. If there were important pictures during the lecture, add them directly to the transcribed text. Visualization will help you remember new information more easily.
Otter Voice transcribes audio as accurately as possible. It uses correct punctuation, grammar, capital letters, and fixed expressions.
If you want to quickly find information in a transcribed text, use a word search. Create personal folders in the app. This will organize all your conversations or lectures.
You can export transcribed files in several formats. Choose the one that is most convenient for you. The app has been installed over 500 thousand times. This proves its quality and reliability.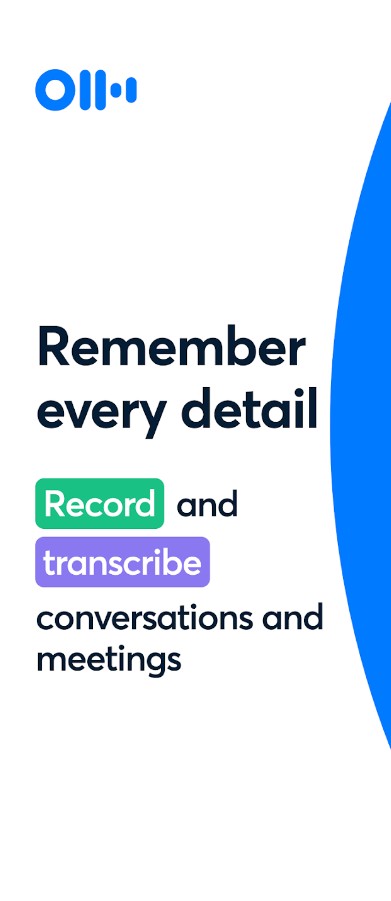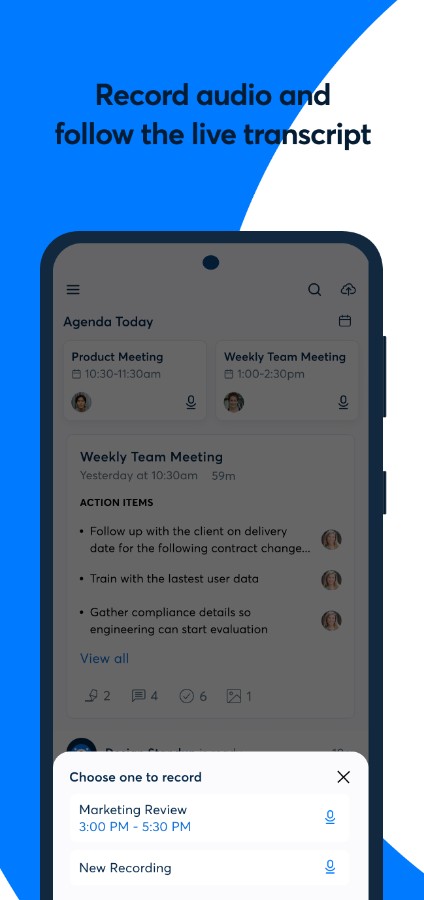 Speechnotes – Speech To Text Notepad
Are you a journalist looking for an app to make your job easier? Try Speechnotes. It is specially designed for journalists, reporters, and students. You only need one click to record transcribed texts in real-time.
Unlike other applications, Speechnotes won't stop every time you pause. You can also upload the audio file to the app and it will transcribe it. This is a great and effective way to quickly convert audio to text.
You can add a widget to your desktop so you can quickly access the app. Add custom keys to the app. These are the names you use often or your signature.
The app has a customized design. Choose the theme that best suits your mood. You need one touch to share the transcribed text file with social networks. Speechnotes also has funny emojis. The app has been downloaded over 1 million times. Try it and you will be convinced of its effectiveness.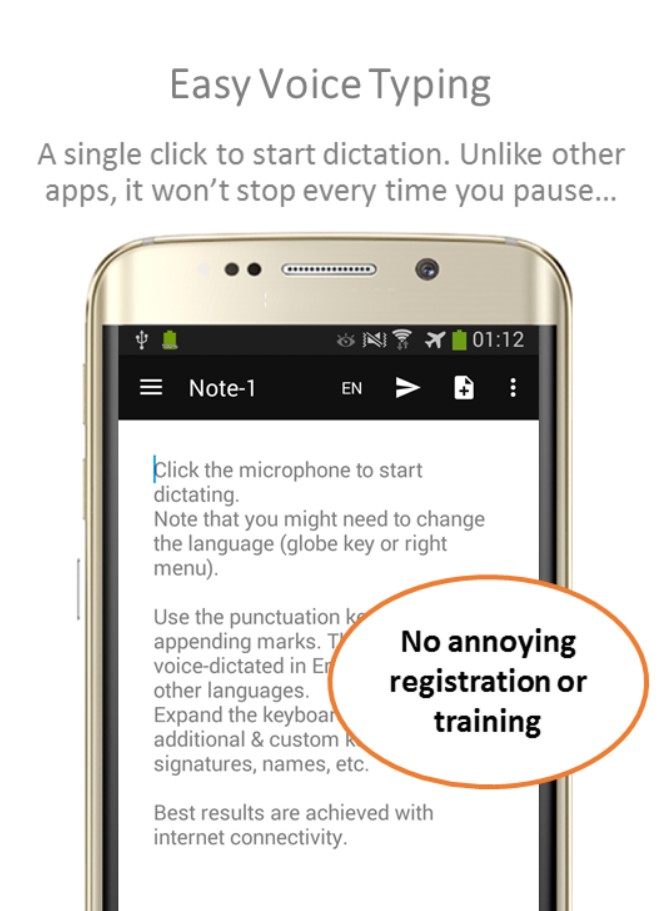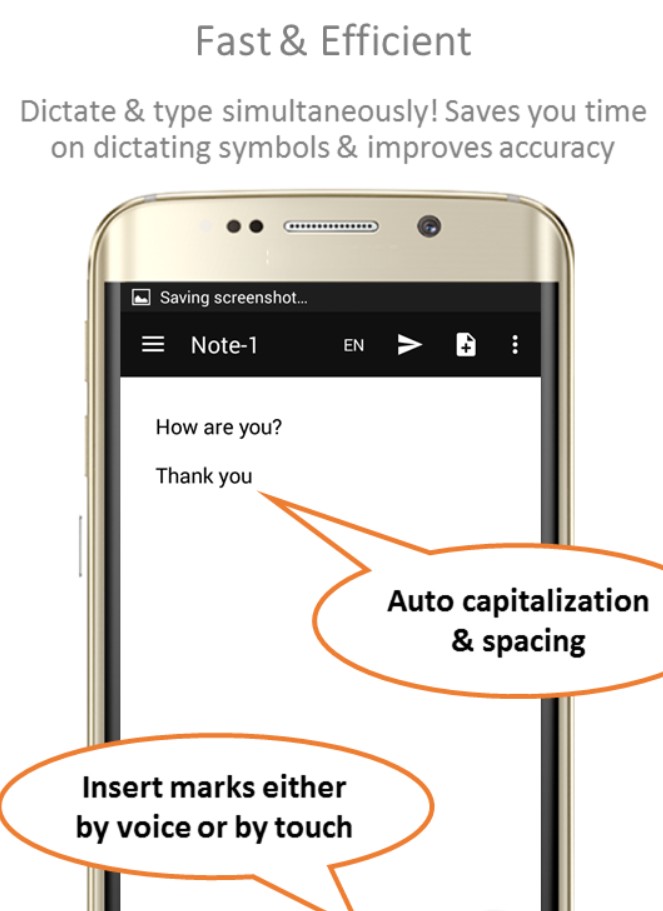 Audio to Text Converter
This innovative app opens up a realm of possibilities for individuals seeking efficiency, accuracy, and convenience in transcribing audio content.
The app boasts the ability to transcribe audio from a diverse range of formats, making it compatible with various audio sources, including recorded conversations, interviews, lectures, and more.
Users upload their audio files to the app, and its advanced speech recognition technology takes the reins. The app then seamlessly transcribes the spoken content into written words. The result is a text version that can be reviewed, edited, and shared as needed.
In conclusion, I can say that this is an invaluable tool for students looking to convert lectures into study materials, professionals needing accurate meeting notes, journalists transcribing interviews, and podcast creators generating transcripts.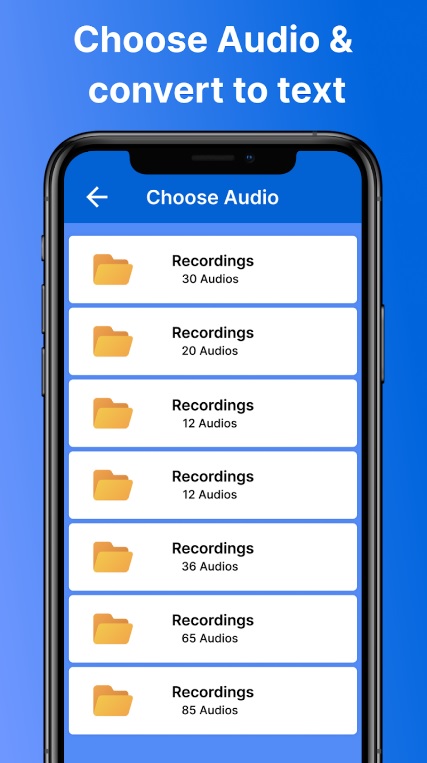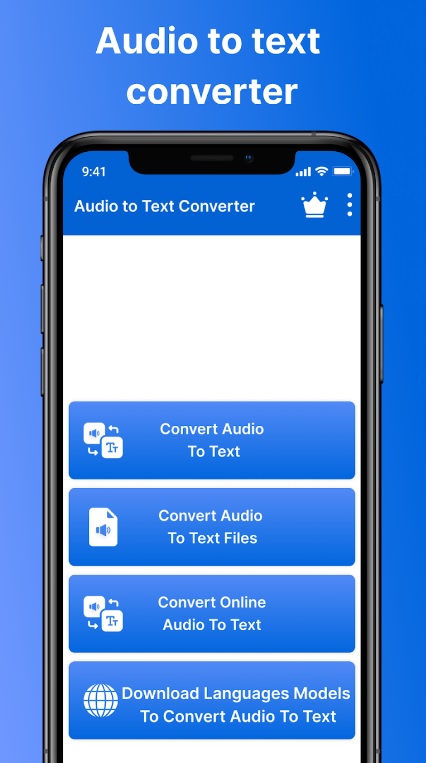 You may also like: 11 Best Car Audio and Entertainment Apps for Android & iOS
Audio to text – speech to text
This app will be useful for those who don't like to write long messages. You can record an audio file and the app transcribes it. You can copy the text after transcription and send it to your friends or colleagues.
This app also has a reverse effect. You can convert a text file to an audio file. Choose from a variety of languages to create your audio message. The sound quality is excellent. You won't hear any interference and noise.
The app has an intuitive interface and a modern design. You will love the black and red theme, you can change the theme in the app settings. Choose the design that you like the most.
You will see 3 buttons on the main menu of the app. These are speech to text, text to speech, and downloads. The app doesn't run in the background, so it wastes very little battery. It weighs only 3.3MB.