Video is the kind of content that accompanies us every day. You can watch a movie, TV series, or YouTube video while you're cooking, cleaning the house, or even working. You can play a video in the background and at some point hear some nice music that you want to listen to again.
With these best audio extractor apps in 2023 for Android and iPhone, you can save your favorite song to your device. These apps will also be indispensable for content creators. For example, for your TikTok video, you can extract a popular sound from another clip and overlay it on yours.
There are plenty of variations for using these services, so we highly recommend you to check out these awesome apps.
If you often need to save important voice messages as a file then you can't go without these best apps to convert voice messages to MP3.
Audio Extractor: Extract, Trim & Change Audio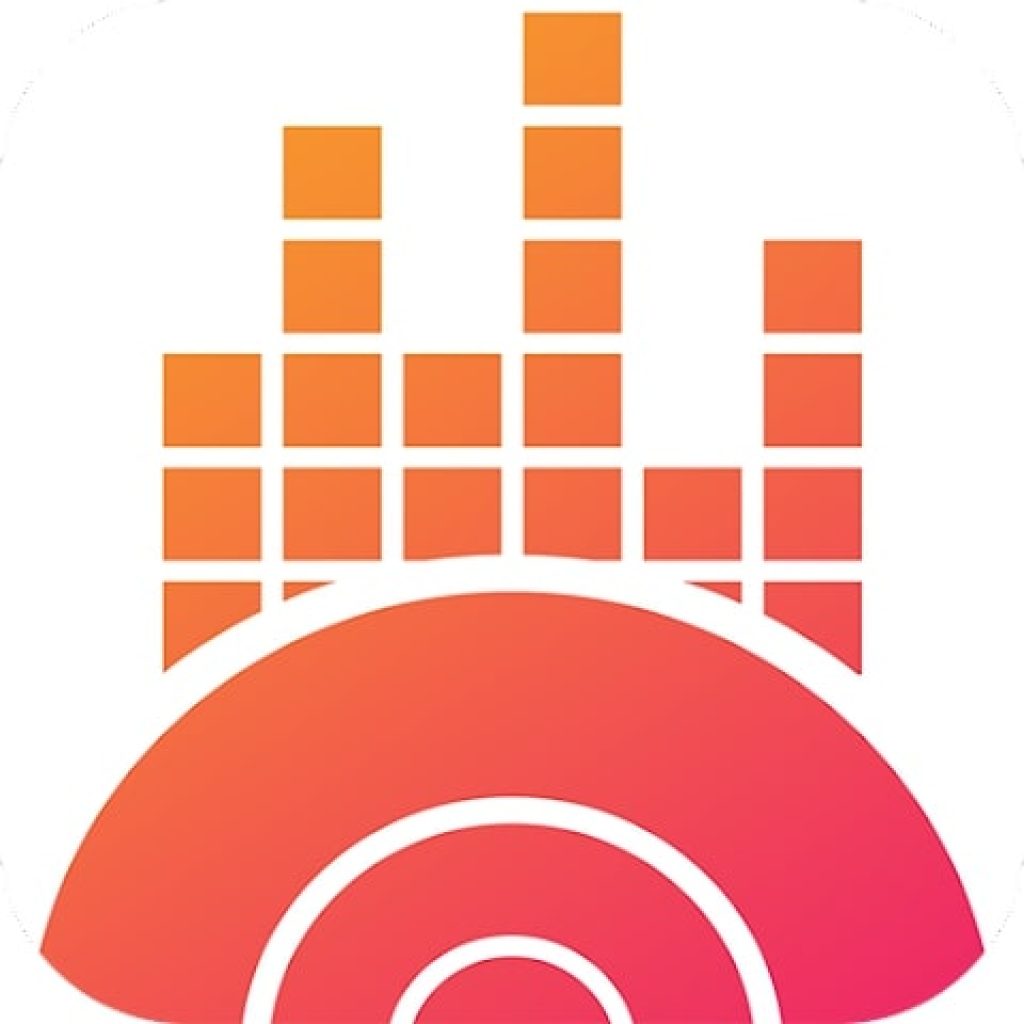 Audio Extractor is an app for those who work with audio formats. It is convenient because it extracts music and sounds quickly and easily.
Don't rush to delete your favorite video files because you can get the melody or sound out of it later.
It has everything so that you can extract audio and use trimming, editing, and adding sounds to another video file.
Many satisfied users will confirm that it is versatile and even available for free to any user.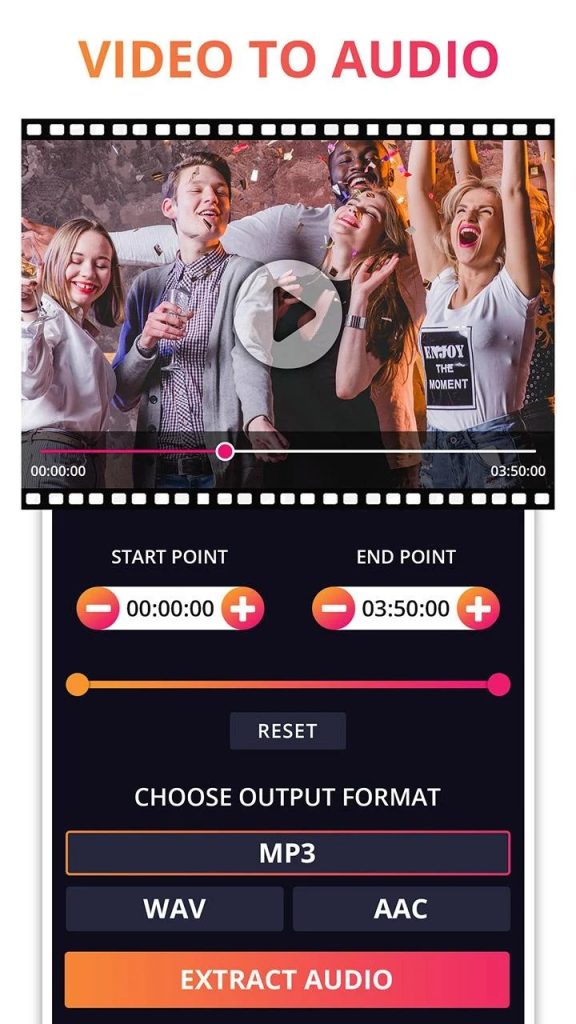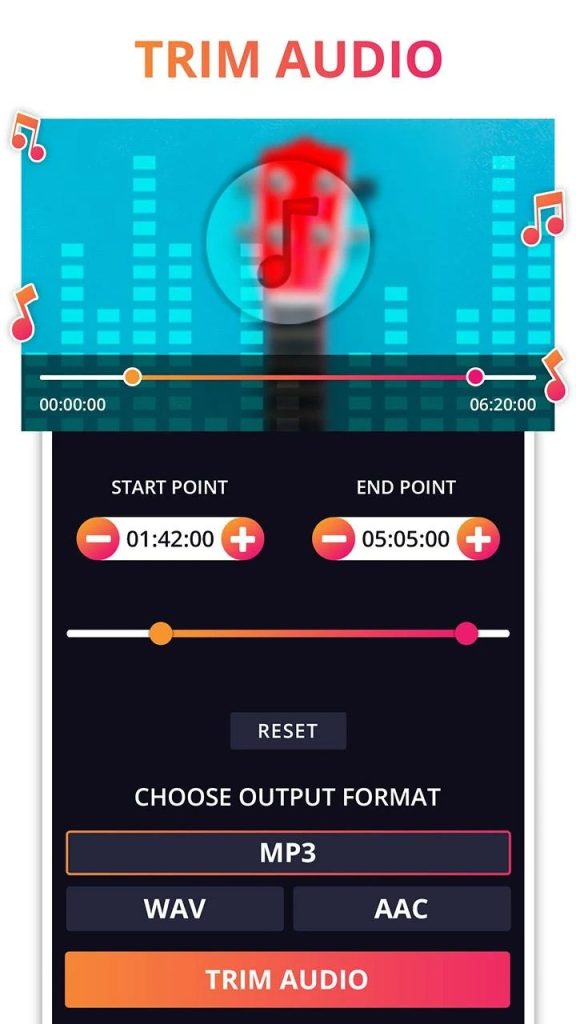 This is an app that has high popularity and positive reviews. Extract audio in any format you like.

You may also like: 9 Best Easy Video Cutter Apps (Android & iOS)
Audio Extractor – extract audio from video – music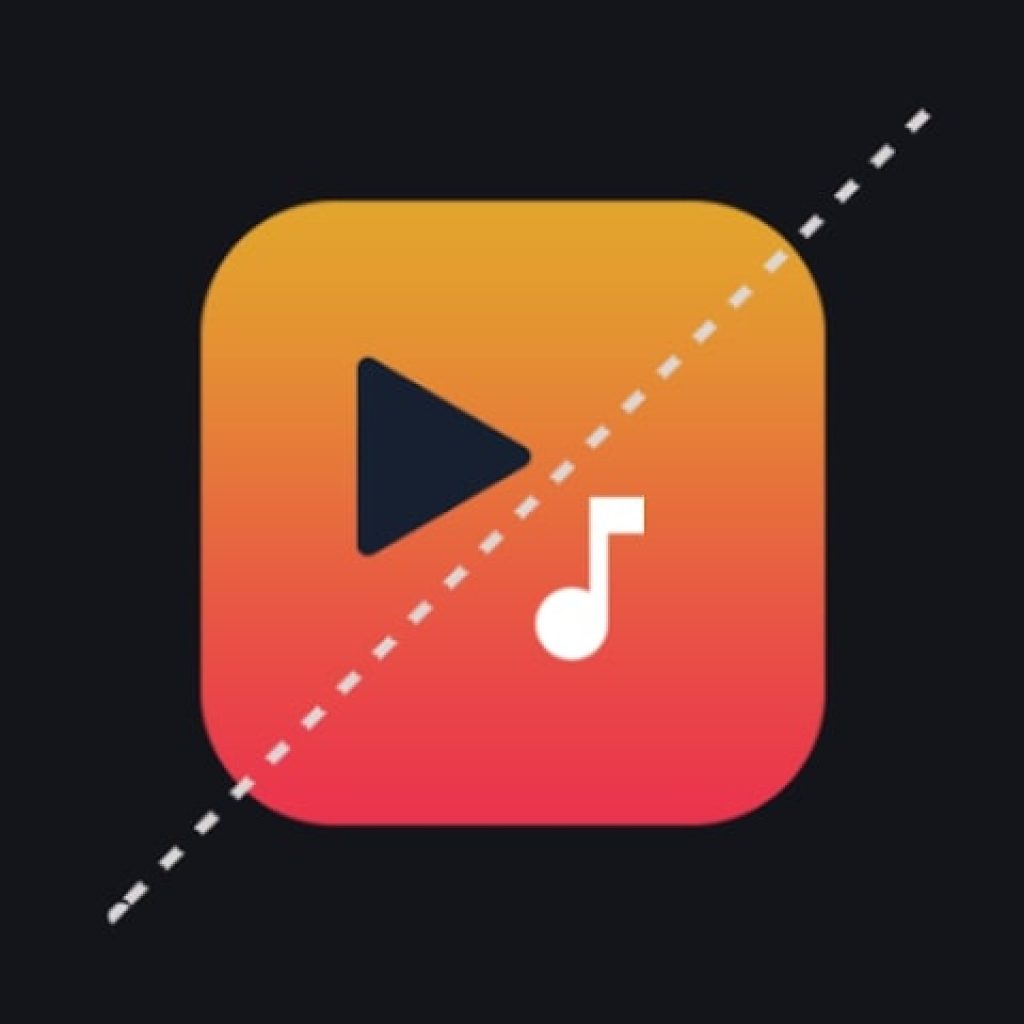 This app does a great job turning a video into audio. There are a large number of functions to suit your needs.
You'll forget about the difficulties and search for instructions on how to use the app. You can easily do everything you want to do with the audio and video material.
Cut any fragment from the audio and video file, use the trimming function, and join the videos together to connect the sounds.
No audio quality deteriorates during conversion. You can use many handy tools to increase, decrease, or mute the volume. Video conversion and audio extraction will only take a few minutes.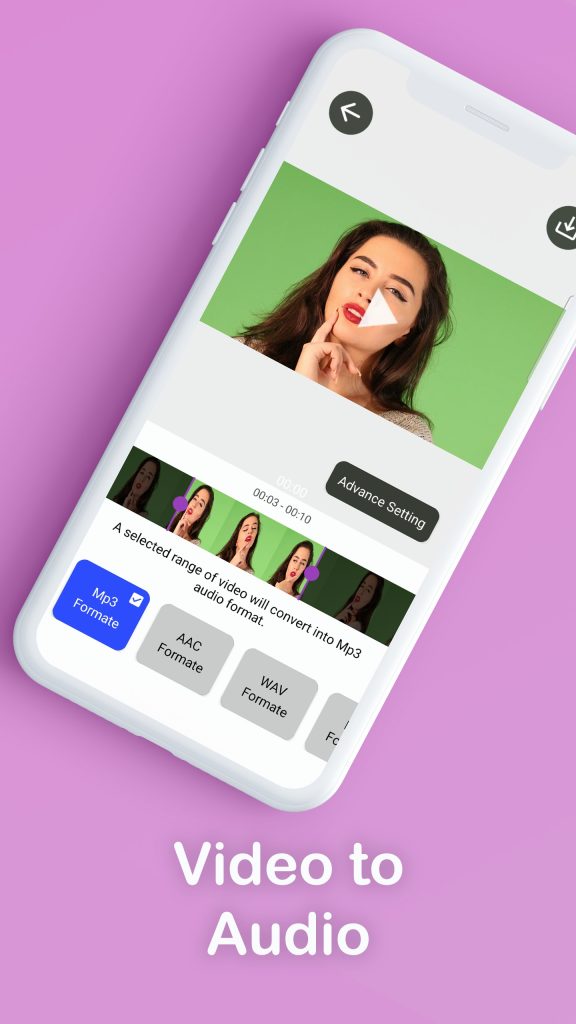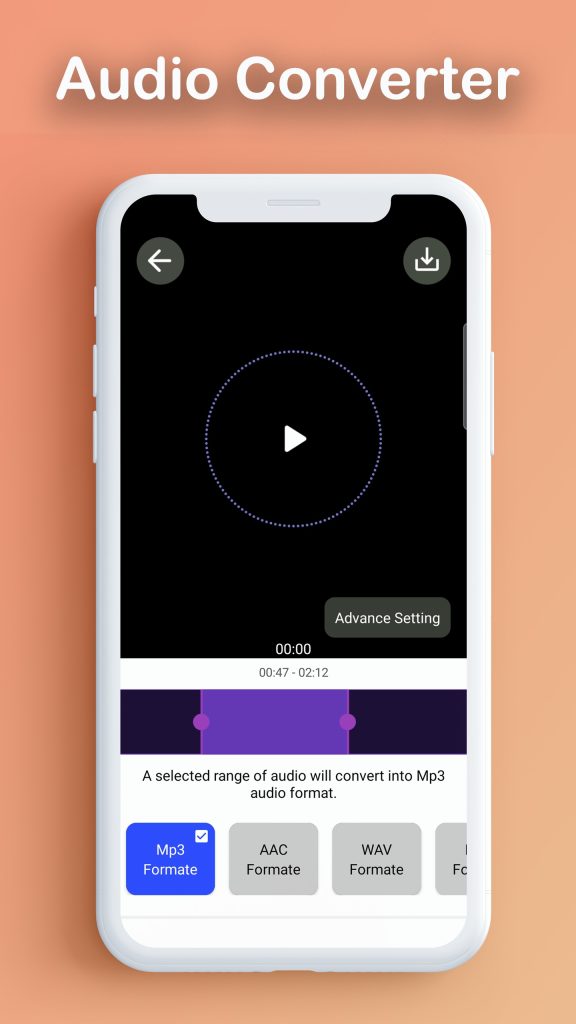 This app has high ratings from users. Download and enjoy the ease of use.

Audio Extract Kit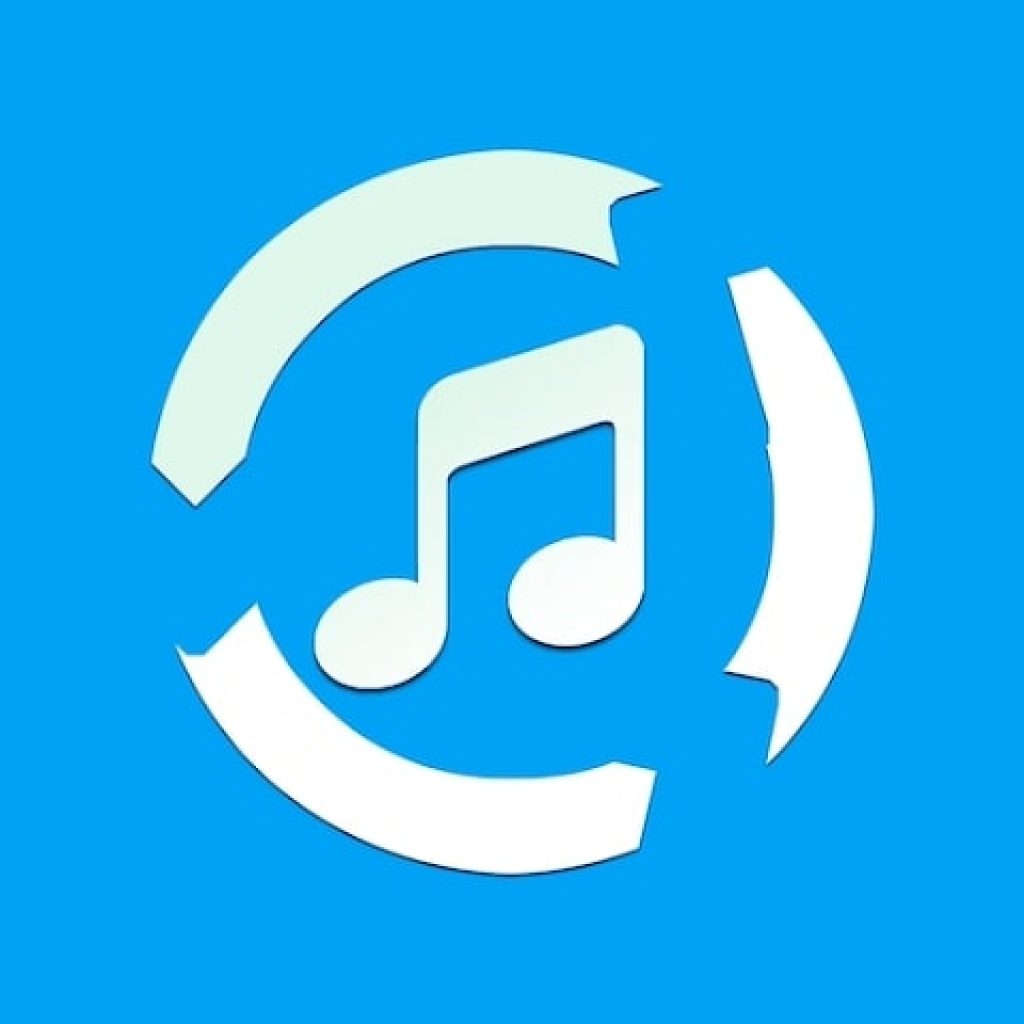 Audio Extract Kit is a free app that will help you solve your audio extraction problems. This service is popular and has high ratings.
Many positive reviews serve as a guarantee of the service. Here you extract only high-quality audio formats from video recordings.
At the same time, you will enjoy the convenience of trimming and overlaying audio in any form.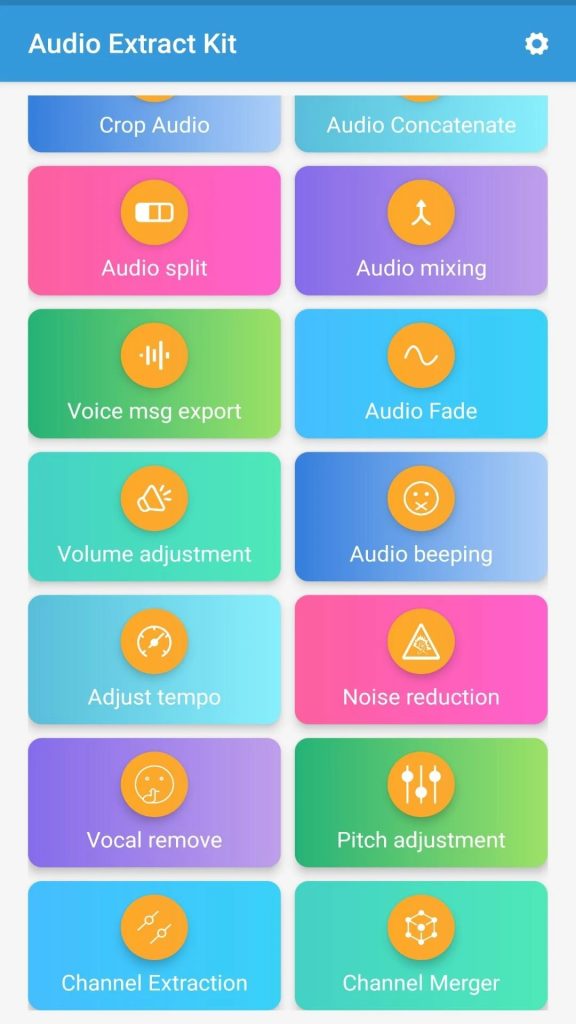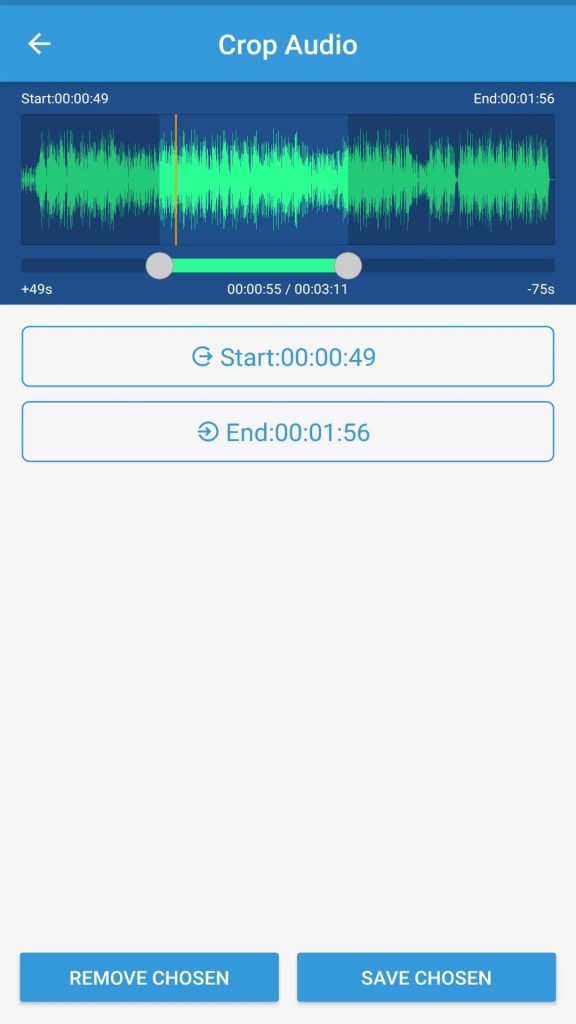 The trimmed audio can be easily superimposed on any video recording. The wonderful preview feature allows you to add or remove something. Merge, convert, trim, add, save and enjoy.


Audio Extractor – converter mp3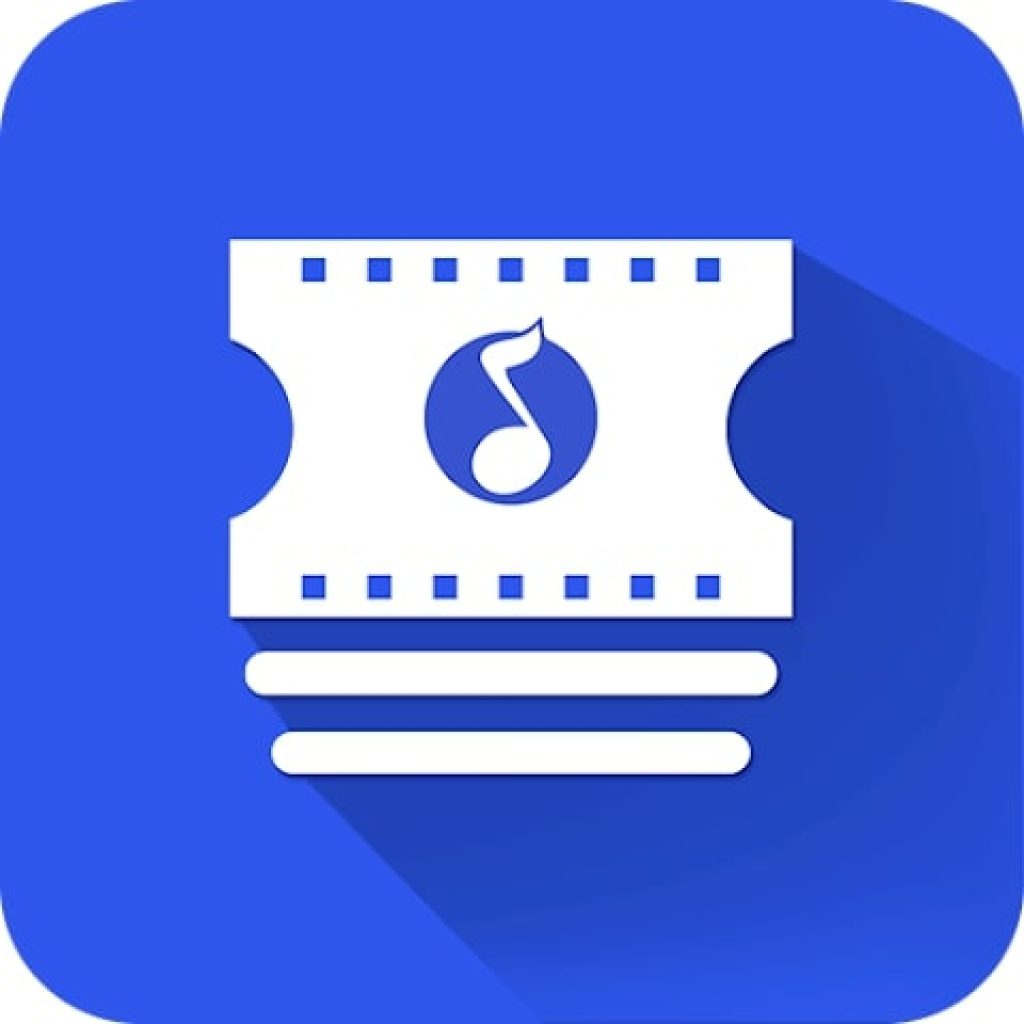 Audio Extractor is a user-friendly and easy-to-use app that has been tested for years and has high user ratings.
The service allows you to convert audio from a video file and edit the music after the conversion.
If you want to create your own ringtone from your favorite song, the app lets you do it quickly and with fun.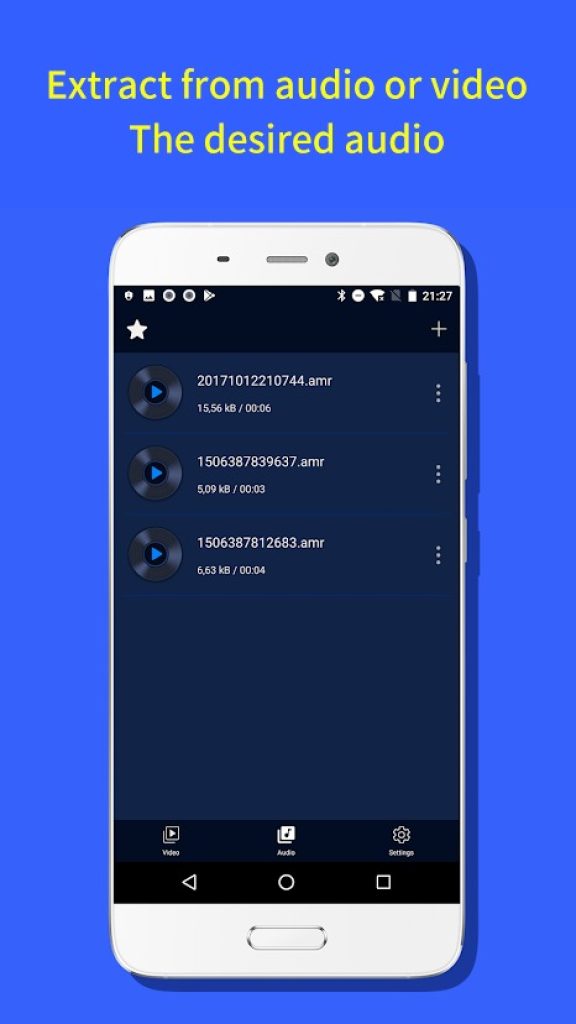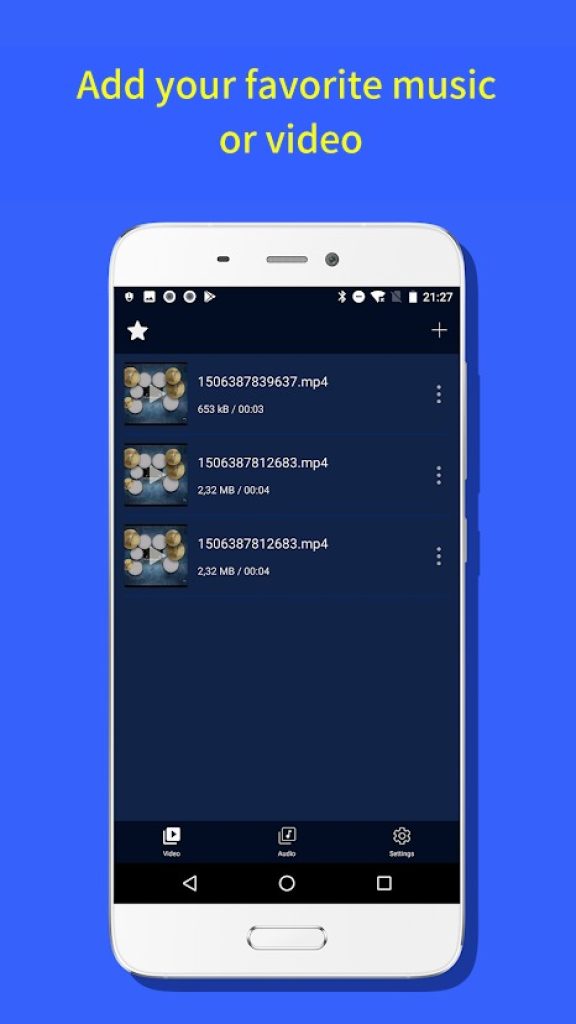 Music playback is high-quality, at the level of an audio player. The program supports different audio and video formats, so you can create with any source video.

Audio Extractor: Change, Extract, Trim Audio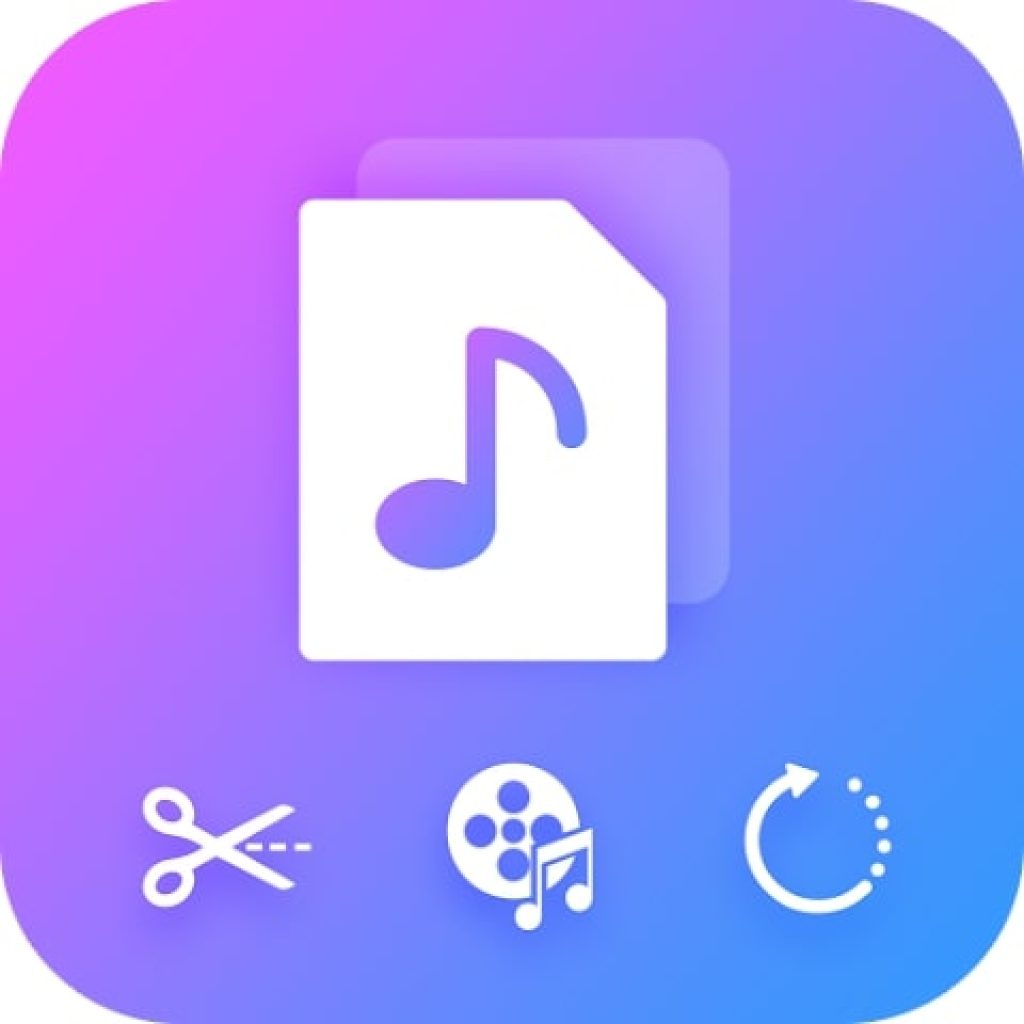 This is a free app that allows you to convert video files to audio simply and as quickly as possible.
With the app, you will not only be able to extract audio or video files but also change them. The possibilities of the service are limited only by your imagination.
The app owners get the ability to extract audio in any format and the ability to extract sounds from your videos in two formats – MP3 and MP4.
It allows you to cut audio recordings as precisely as possible and overlay them on your video files. This service has been running for over a year and users have managed to appreciate the quality and speed of its work.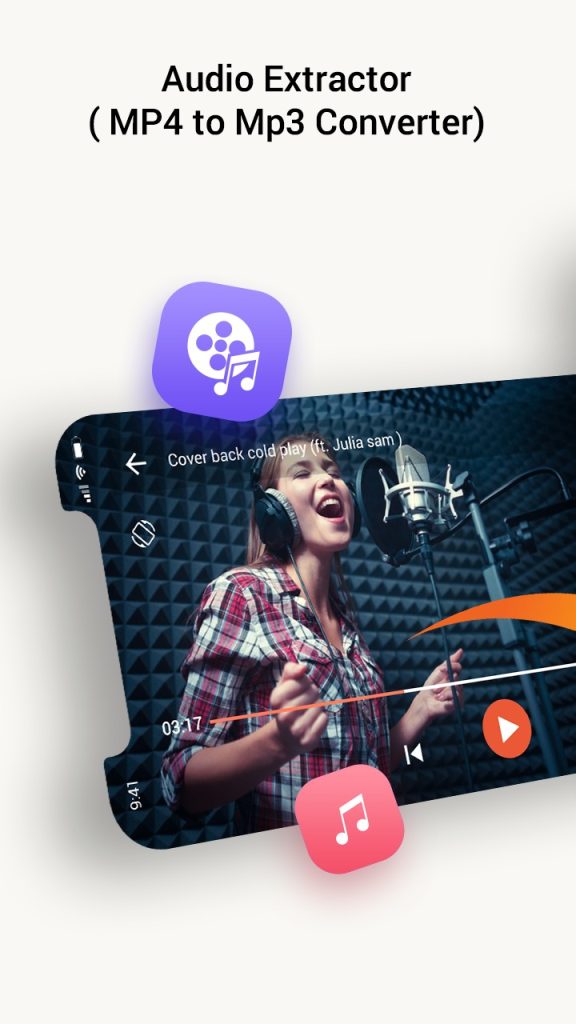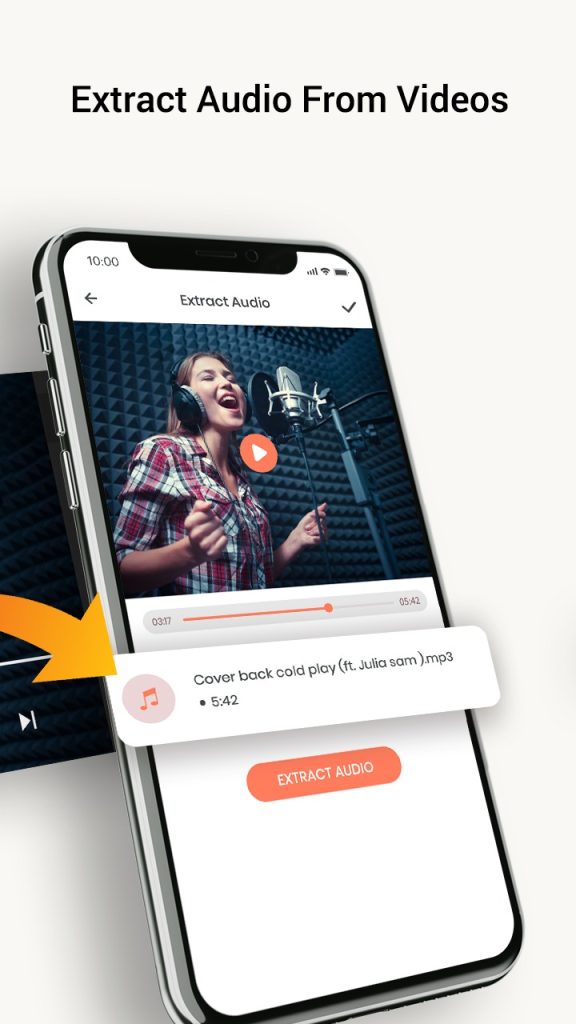 It is easy to use, convenient and intuitive. We invite you to join the number of users and appreciate all the features and benefits of the app.

Audio Extractor – Trim, Change Audio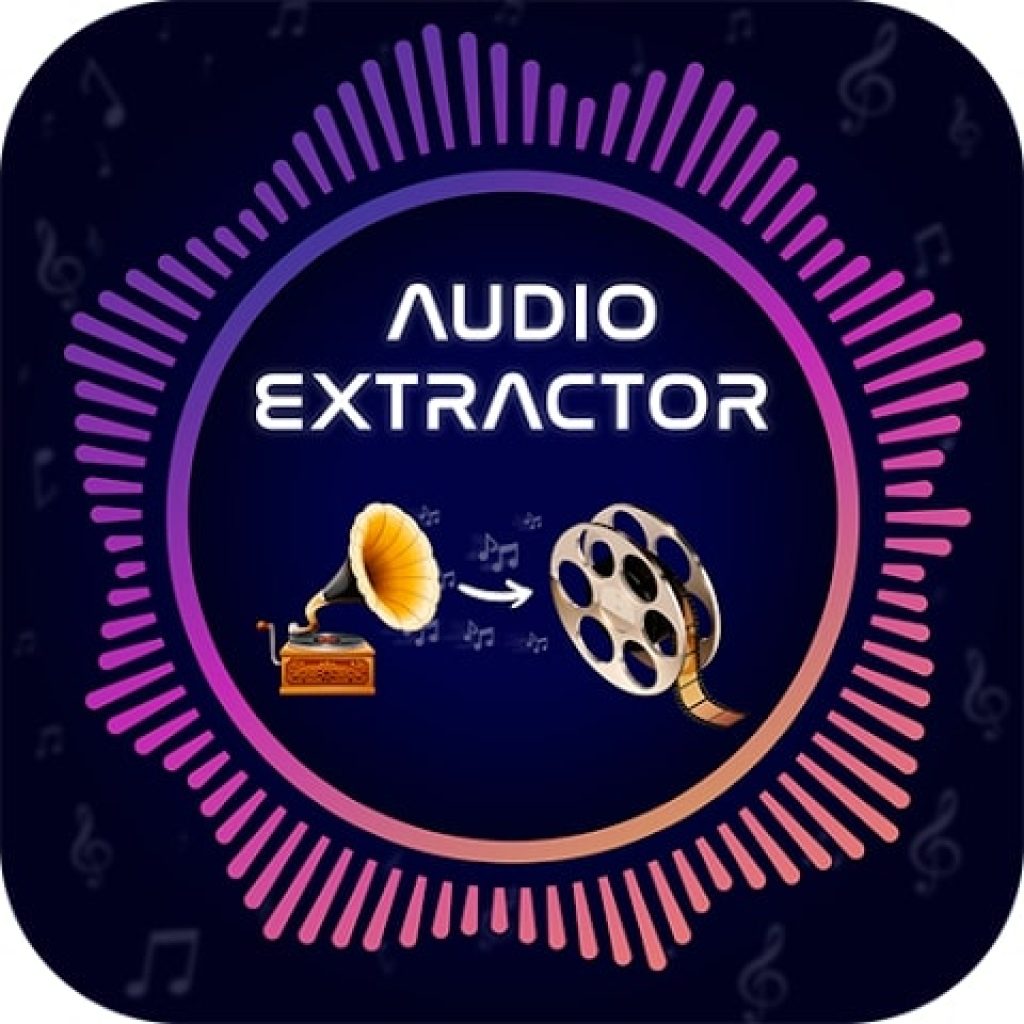 The Audio Extractor app appeared relatively recently and has already had a positive response.
The layout, design, and functionality of the program are pleasing. You will be able to extract a sound file from a video. You will get clear step-by-step instruction to fulfill your request.
You can convert media to sound in several formats. Make changes, extract audio, trim, merge – you can do it all in this program.
If you take the source video and extract the sounds from it, go into the program and do whatever you need.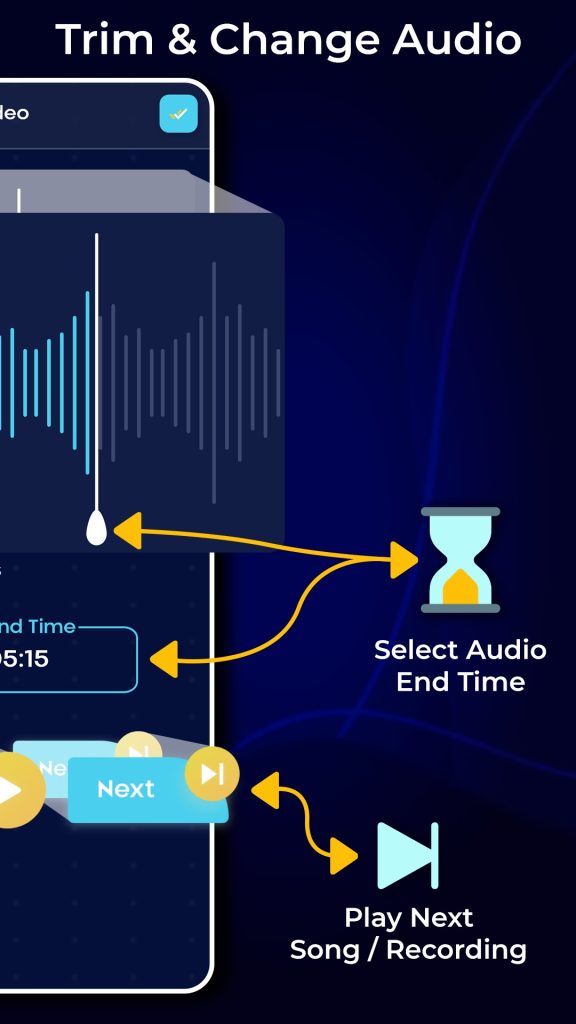 Trim sounds between different time periods. Save time by enabling notifications, and you'll get alerts when the process is complete. You can also convert the original video to the audio format here.

You may also like: 11 Best Youtube to MP3 Converter Apps (Android & iOS)
Video to MP3 Converter & Audio Extractor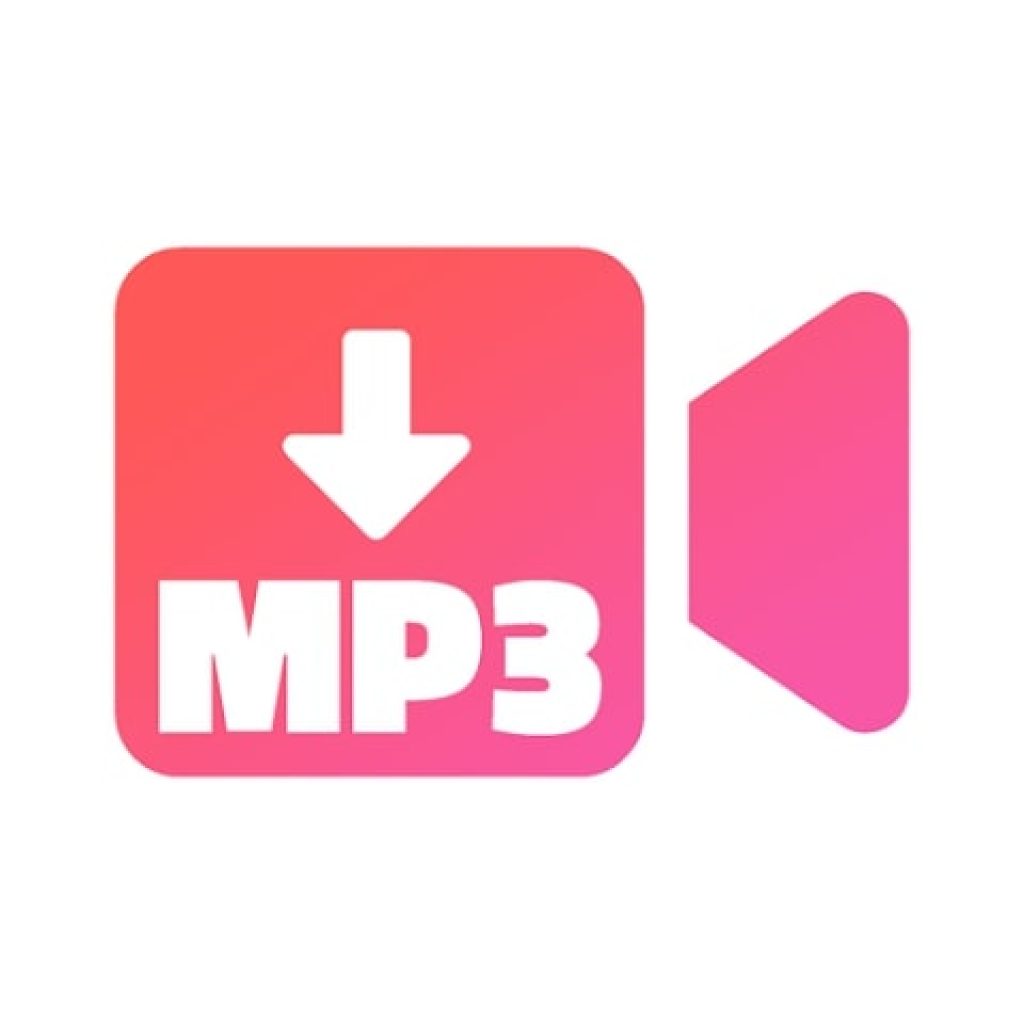 Video to Mp3 Audio Converter App is a tool that helps you extract audio from a video.
To do this, you need to download a suitable media file from the gallery, edit its length, and upload, then the conversion will happen quickly.
You will be able to change the time range of the video and then convert it to audio. Share the result or save it for yourself.
This program has an interesting and easy-to-use interface. You don't have to enter any complicated formulas or parameters to understand the app.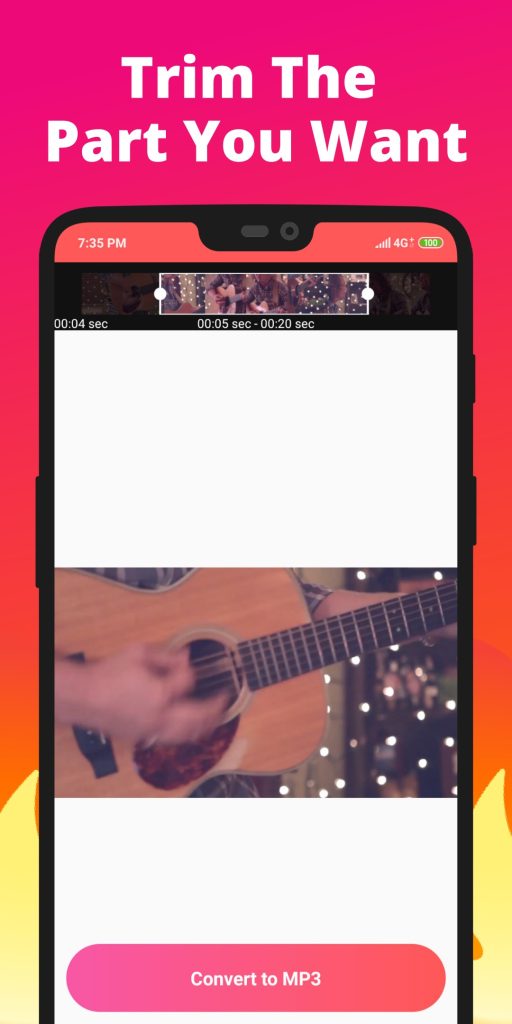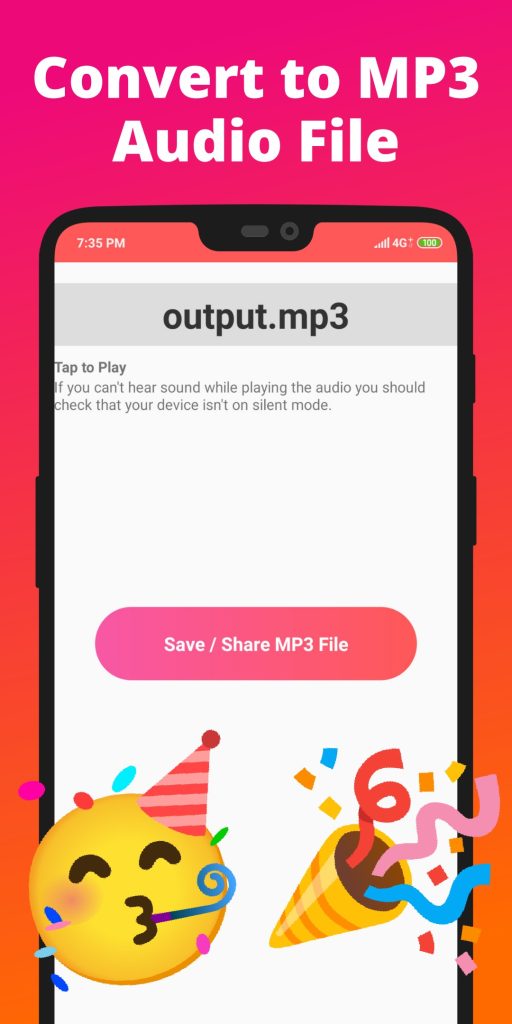 The goal of the service is simplicity and accessibility, so there are no unnecessary options here. You can also convert audio files with this app.


Video to Mp3 Audio Converter App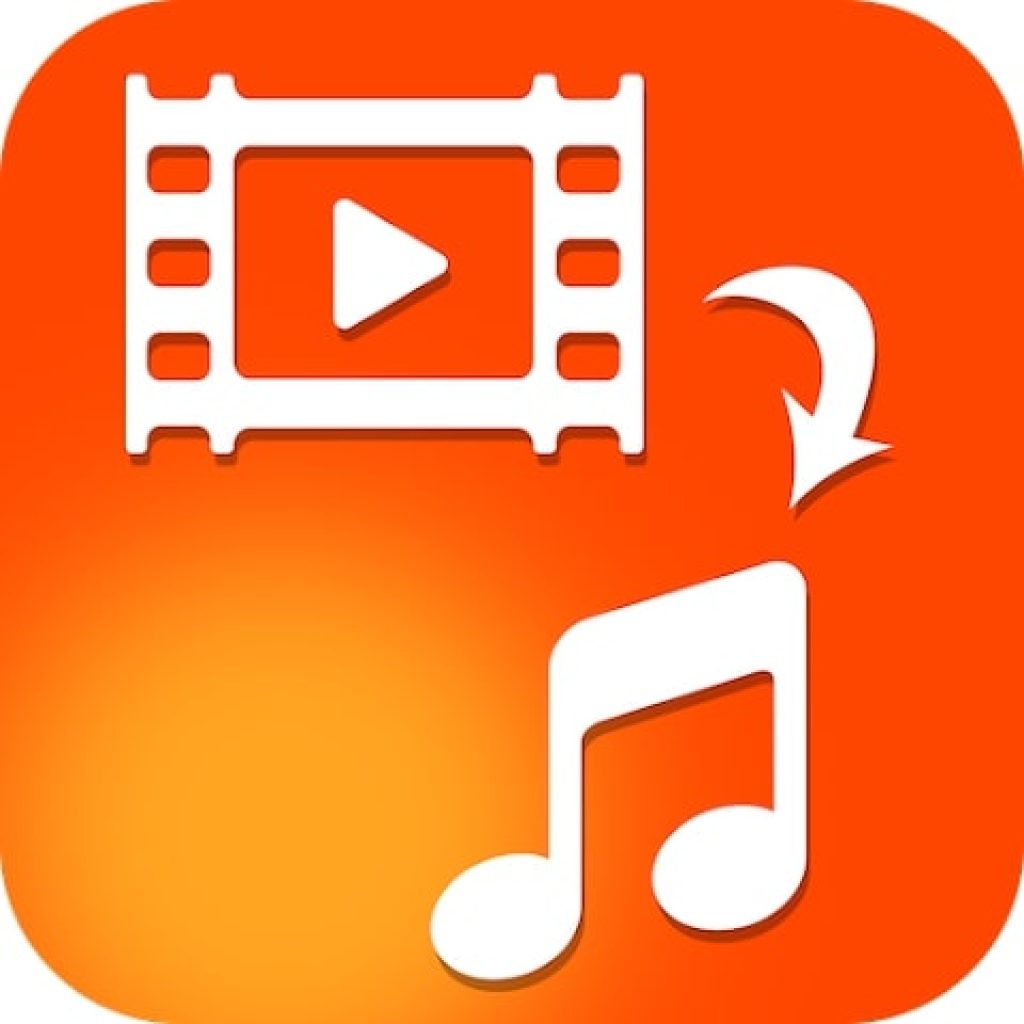 Video to Mp3 Audio Converter App will allow you to extract, trim, and edit audio and video recordings in an affordable way. No wonder the app is popular and has high ratings.
Many positive reviews serve as a proof of high quality of the product. If quality is paramount to you, then this offer will please all your needs.
Enjoy the convenience of trimming and overlaying audio in any form. Trimmed audio can be easily superimposed on any video.
With the wonderful preview feature, you can add or remove something. How to use this app? Start by selecting a video or sound recording, then decide on a time range or you can select a full video by turning to the search bar.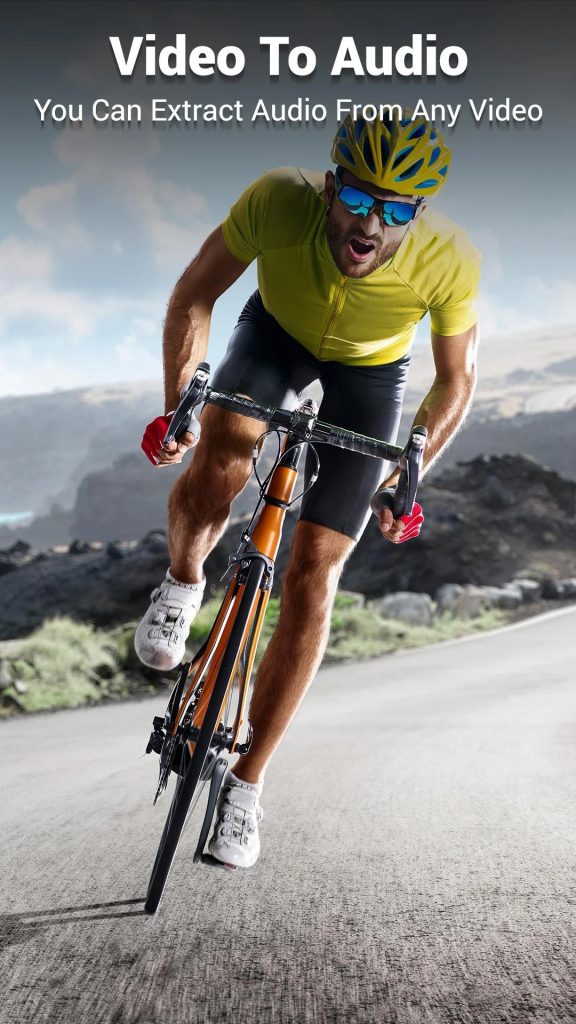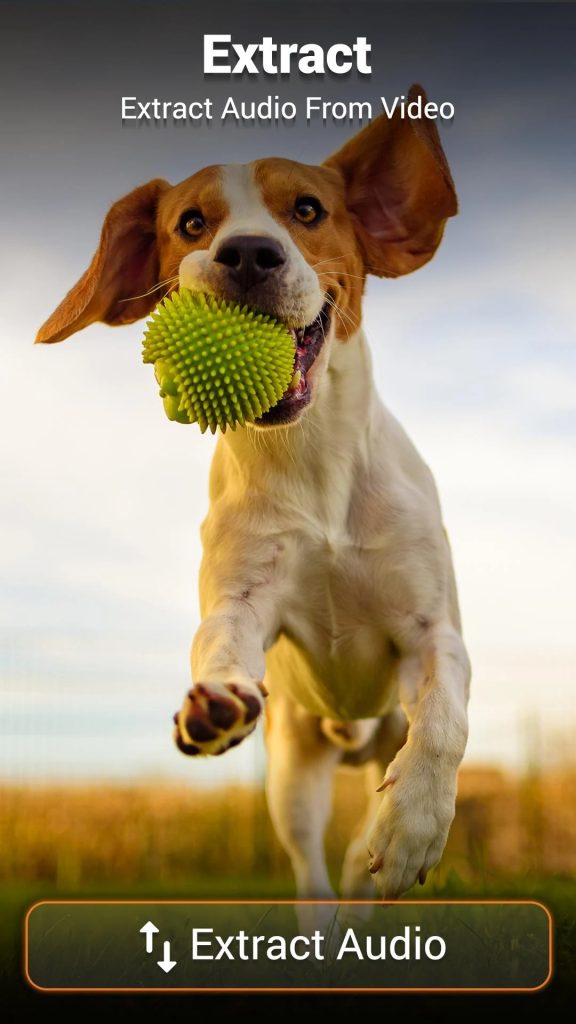 Converting video format as well as extracting audio won't keep you waiting as there's an easy and fast way there.


Easy Video Cutter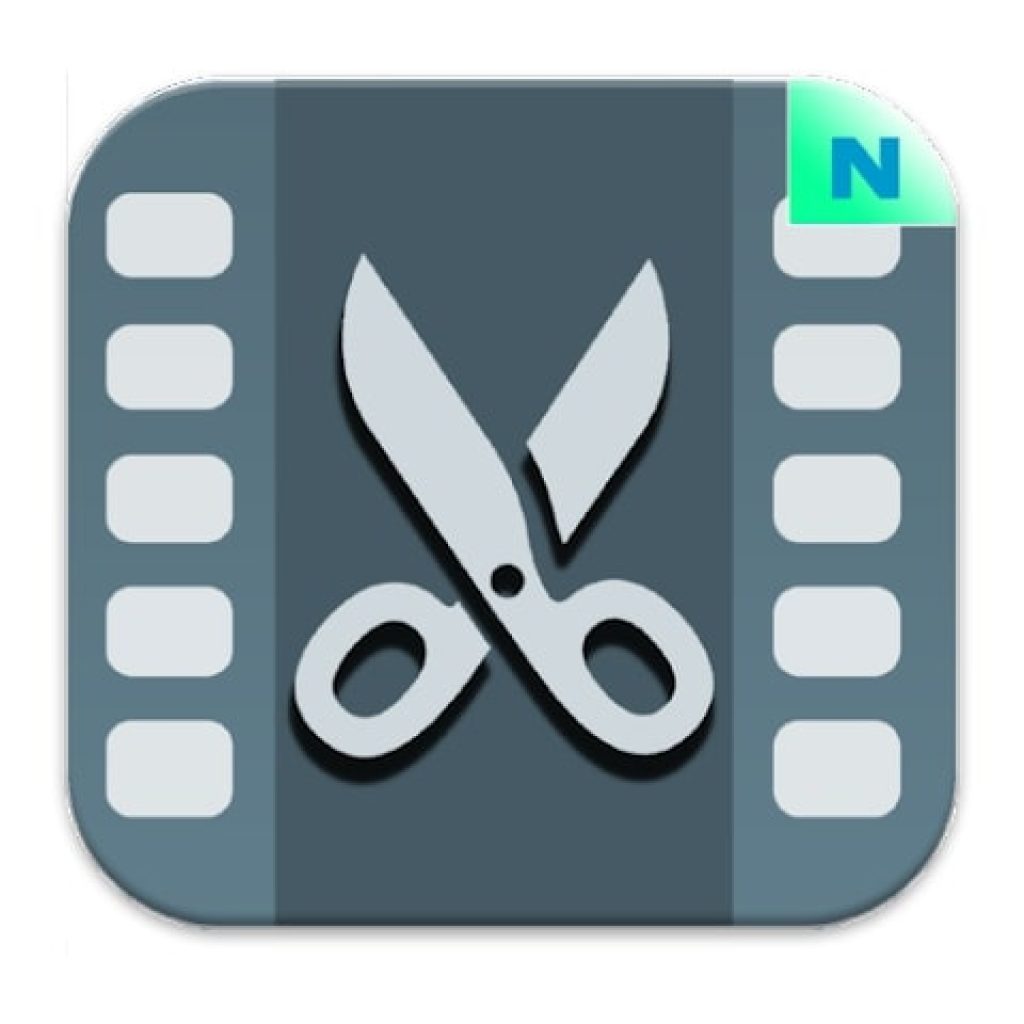 Easy Video Cutter is an app designed to process video files. The utility allows you to edit clips, extract audio, apply effects, freeze frames and convert to gif format.
The app automatically analyzes smartphone memory and detects folders with clips. There is no single virtual workspace in the utility, as there is a tab for each individual function.
You can use the app to cut a fragment from a video and then copy or move it to another part of the clip. Similar functionality is provided for the audio stream. You can also extract the entire audio track, delete it, or save it as a separate file.
The app allows you to convert cut fragments to gif format. The utility offers video acceleration and deceleration by a factor of two, four, six, eight, or ten. You can rotate the clip by 90, 180, and 270 degrees. A freeze frame can be extracted from the video and saved as an image.
The app contains its own collection of effects for clips. The utility allows you to change the size of the processed video and compress the clip.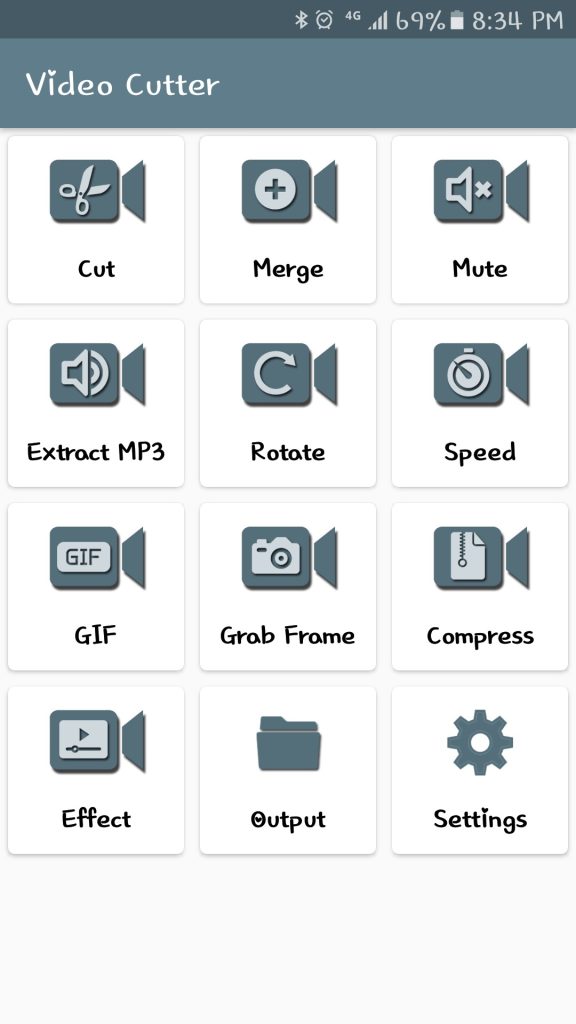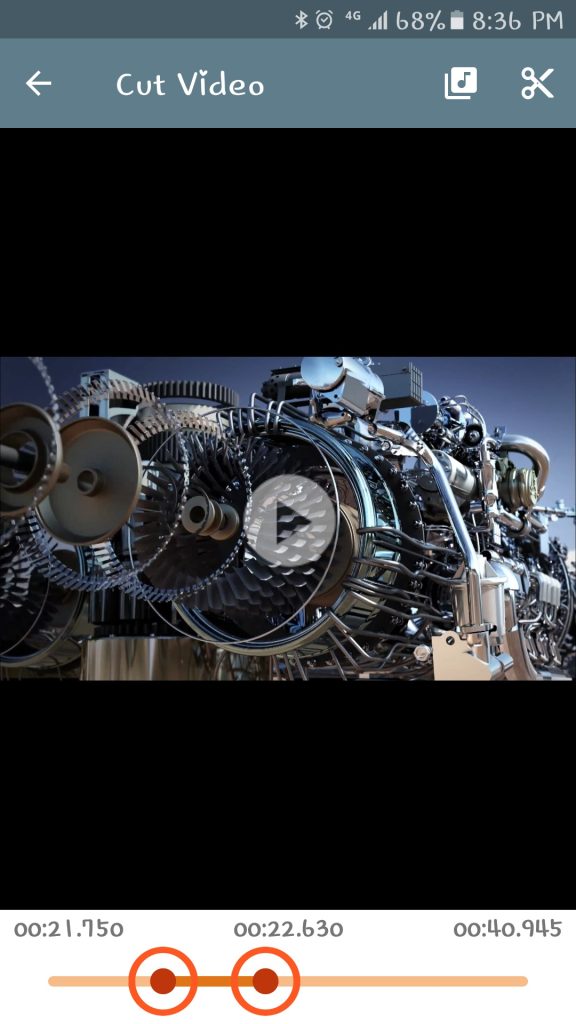 All the materials that have been modified using the app are collected in the "Result" folder. They are divided into four categories: video, pictures, audio files, and gif. In the app, after each change you make, you can play the file and send it via social networks to your friends.

Music Editor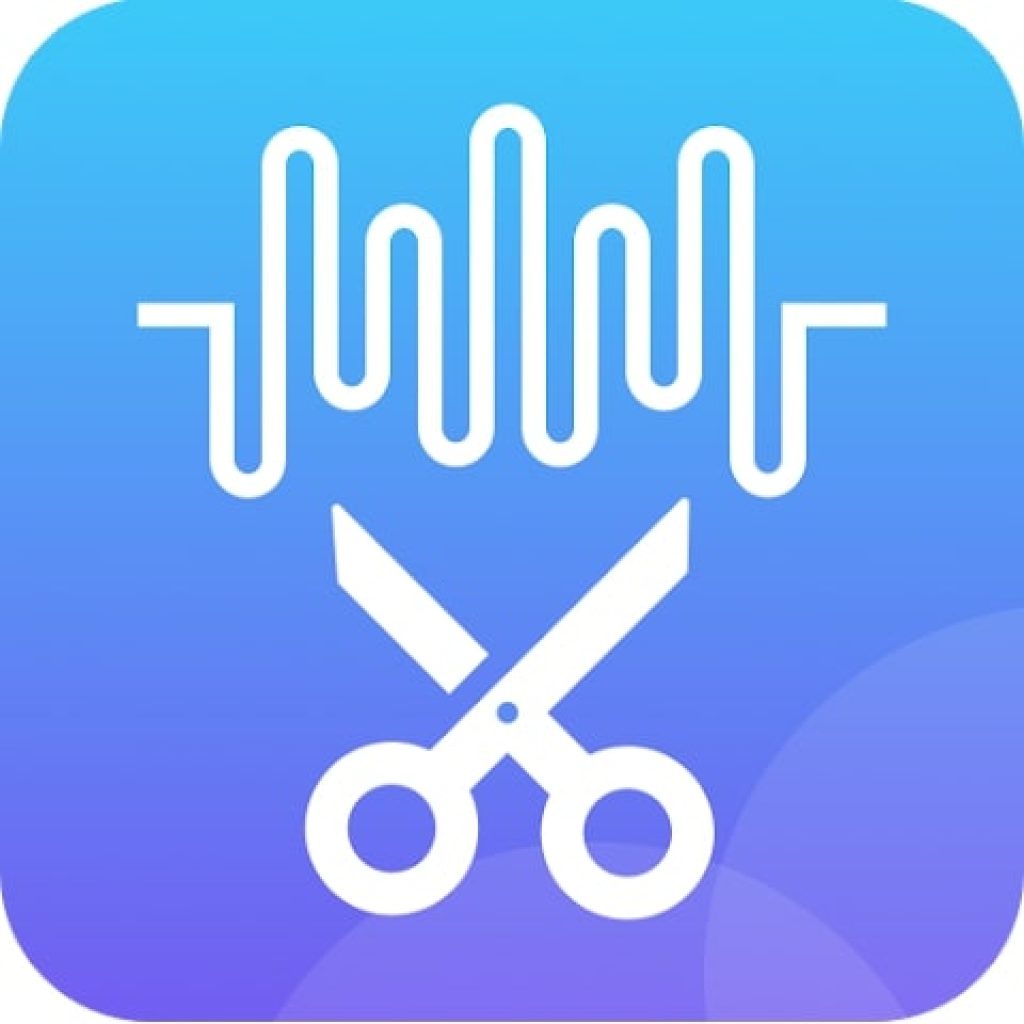 The Music Editor app allows you to edit audio files. Users can use many useful tools as well as save files in all popular formats.
The home page gives users access to four tabs that lead to the main functions of the app. Audio trimming, combined audio, audio converter, and video to audio are present here.
The first tab involves editing the audio file. Users can select a time slot from a song or recording and then cut it. With the combined audio function, two or more audio files can be combined.
The last tab will help extract the audio track from any video stored in the smartphone's memory. The basic functionality is only a small part of what the developers offer.
If you open the tab with extra functions, you can understand how many variations of audio editing are present here. For example, users can mix several audio recordings, creating a kind of mix. It is possible to compress audio, edit tags, and split a file into several parts.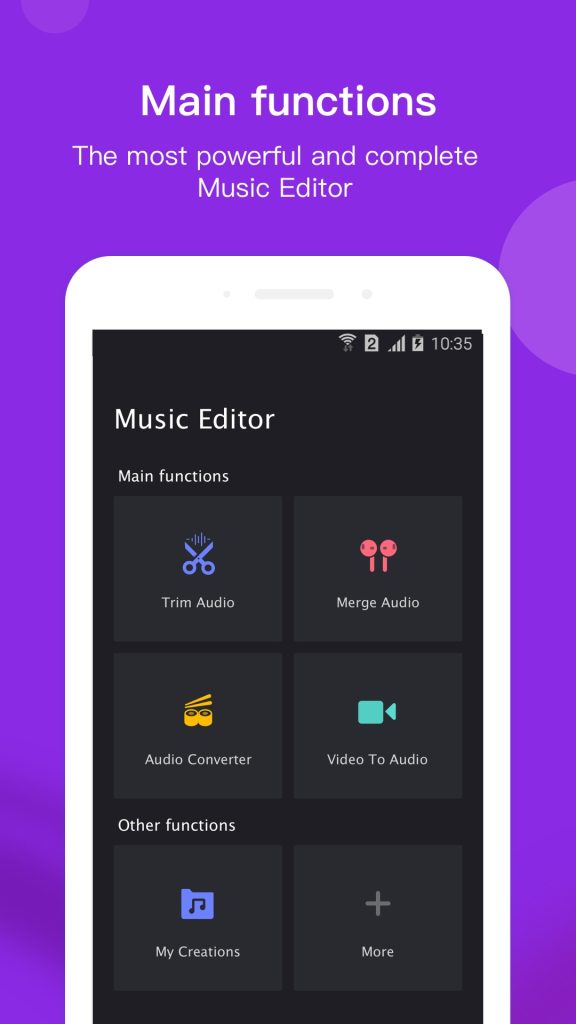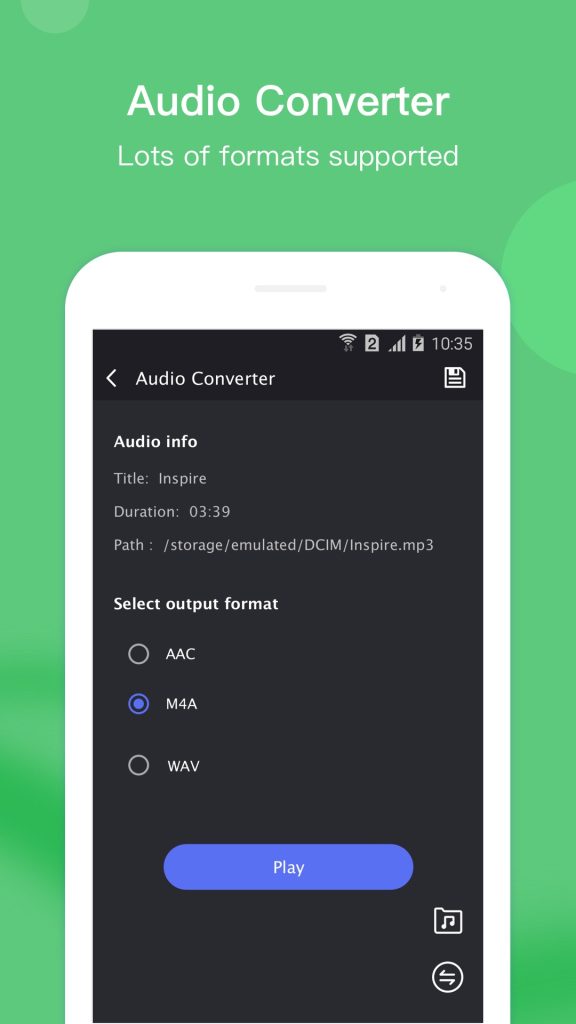 Any audio file can be played back and saved in reverse order, slow down or speed up, and delete a part without losing the integrity of the recording. Additionally, you can adjust the volume of the gas pedal and make a certain part of the recording soundless.

You may also like: 8 Best Videos to MP3 Converter Apps for Android & iOS
Lexis Audio Editor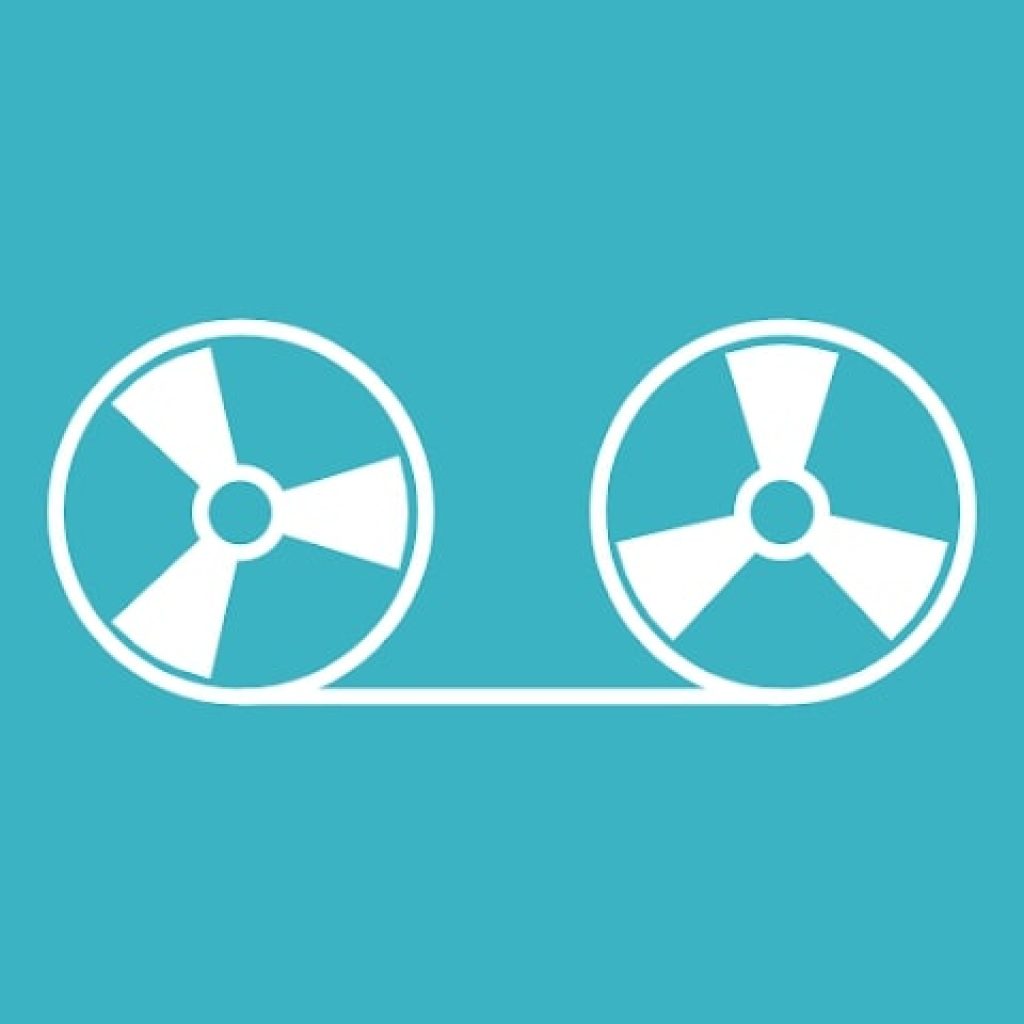 Lexis Audio Editor is an app for creating and processing audio files. Through the utility, you can record a soundtrack, add effects, and edit and merge it with another track.
The app allows you to record sounds in real-time. The resulting audio can be trimmed, copied, and pasted as a fragment. It is possible to add pause and silence effects.
This utility analyzes smartphone memory and allows you to use existing audio files. You can extract the track from the video. In the utility, you can overlay one track on top of another or mix it. The service supports saving the resulting files after recording and editing in various formats.
The app has a built-in metronome and equalizer with ten bands. It allows you to change the tempo, tone, and speed of the recording. There are audio effects that can be applied to the track. An audio compressor is available in the app.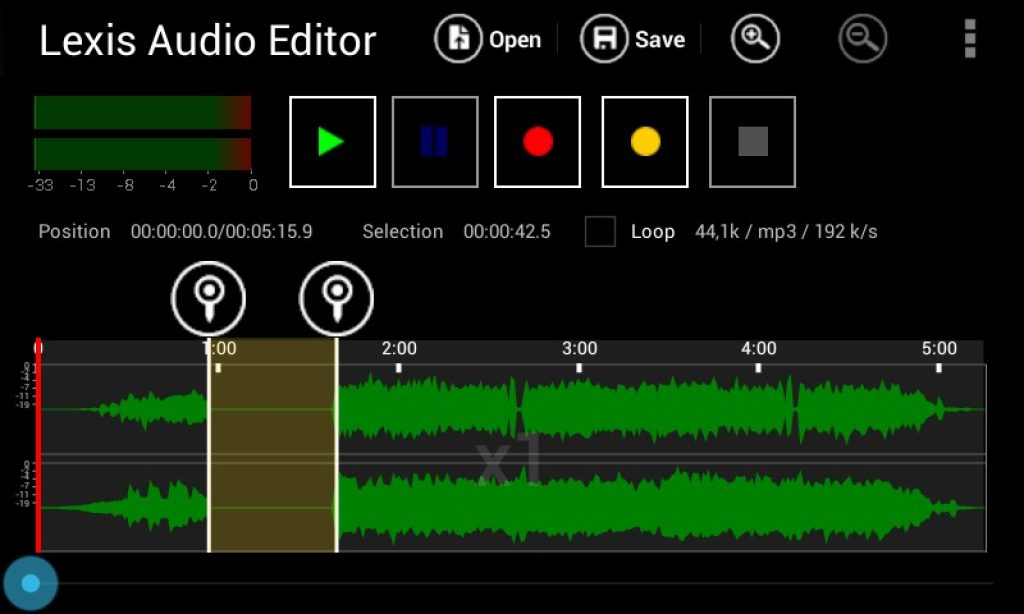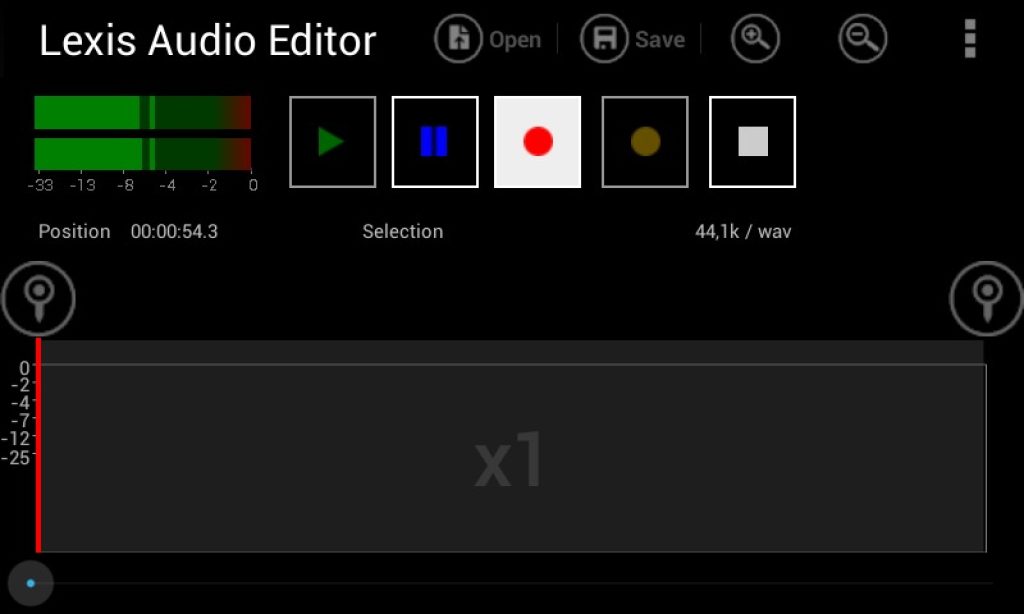 The utility is able to reduce extraneous noise and standardize the cut fragments to combine them into a single audio track.