Do you want to gather all your friends and make an unforgettable party? In this case, we have found a very useful tool to carry out this task – the Balagan app.
And don't forget to check the best drinking games for Zoom conferences.
The first thing you need to do -insert the names of the players and tap on the Play button. After that, you will get to the menu page, where you can choose the preferred packs – e.g. Random, Drinking, Action, Karaoke, Truth or Dare, and so many others.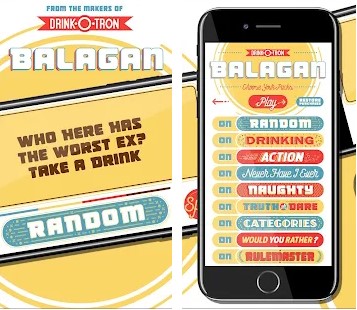 When you start playing, all the packs will be mixed together. To select a necessary pack, you should slide it to "ON" and click on the Play button again. On the right of the screen, you should click on the Spin button to receive new tasks!
We have to mention that the first three packs are free, but if you want to have additional packs, you can purchase them at a quite accessible price.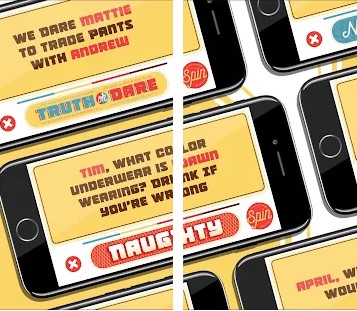 Check also our list of the best drinking games apps.
The application has a quite good rating in the market, as we have not found any negative feedback. So, who will have to drink the most? Let's find it out while playing Balagan! No doubt, this is a must-have tool for all parties, as it will guarantee a fun time spending for everyone!