Barter is a form of non-cash payment, in which each party is simultaneously a seller and a buyer, that is, the commodity exchange of goods equal in price on the basis of the concluded contract.
Nowadays it becomes a popular form of trading, so new mobile apps are appearing to help people trade unwanted items super-fast. They make exchanging goods, excess inventory, spare time, and skills easier and faster. So, here is the list of the best bartering apps for Android and iPhone users.
Are you a creative person who loves to create masterpieces by your own hands? But don't you know where you can find special sites for selling your creation? In this article, we will talk about some of the most interesting applications, where you can virtually sell an exclusive handmade.
Swapub
Swapub is a bartering app for those who hunt for goods from around the world. The market is full of everything you can imagine. In the app, different languages are available for easy communication with people of different countries. Also, there is a currency calculator. To find goods that you want without wasting time, there are different filters.
If you don't want to wait, you can post what you are searching for on the Wishing Wall. You can add images and short descriptions to them. So, other people will see your wishes and can offer you the items you want.
If you want to exchange something you don't need anymore, you are able to create ad editing images and short videos to it. You can also share your goods and wishes via social networks so your friends can be engaged in bartering too.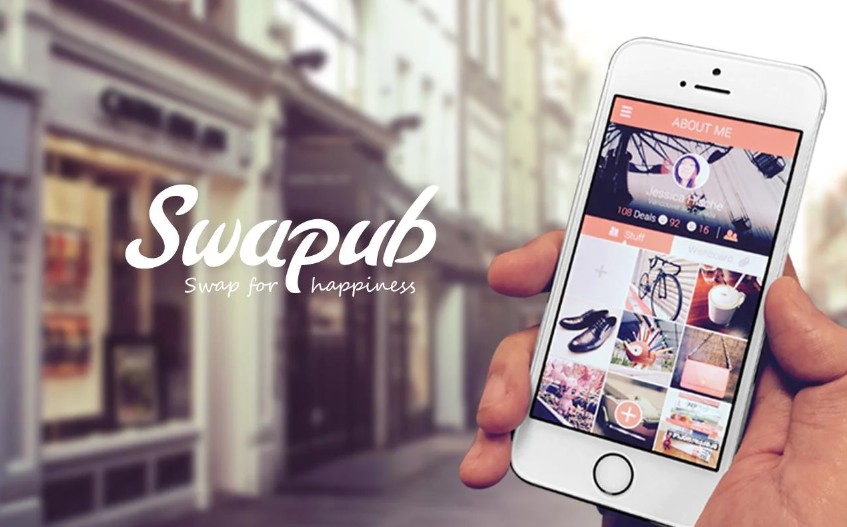 You may also like: 7 Best clothes swap apps for Android & iOS
HaveNeed
Dreaming of a camera but don't have the money to buy one? Or do you have things you don't need but might be of value to someone else? Then use the HaveNeed app to get what you want without cash in your pocket.
Just find the item you need and exchange it for another item in consultation with the seller. Make donations to members of all sorts of communities. Get some items, products, and services for free.
HaveNeed has tens of thousands of different items. You can bargain for an item of interest or get the service you want without using a bank card or wallet.
Now up to 5 users can join the conversation simultaneously. Huge selection and optimal bartering conditions make HaveNeed one of the most popular apps in its field. Do a general cleaning of your closets and turn your unwanted items into great investments.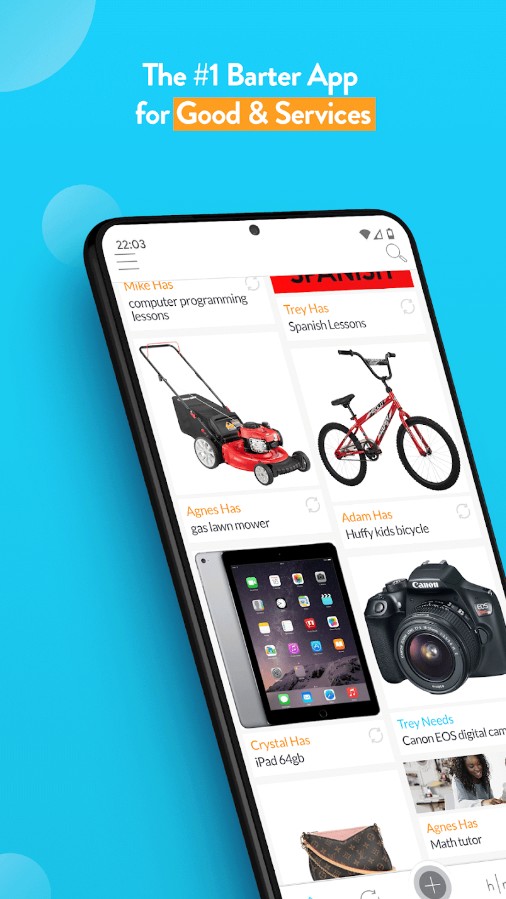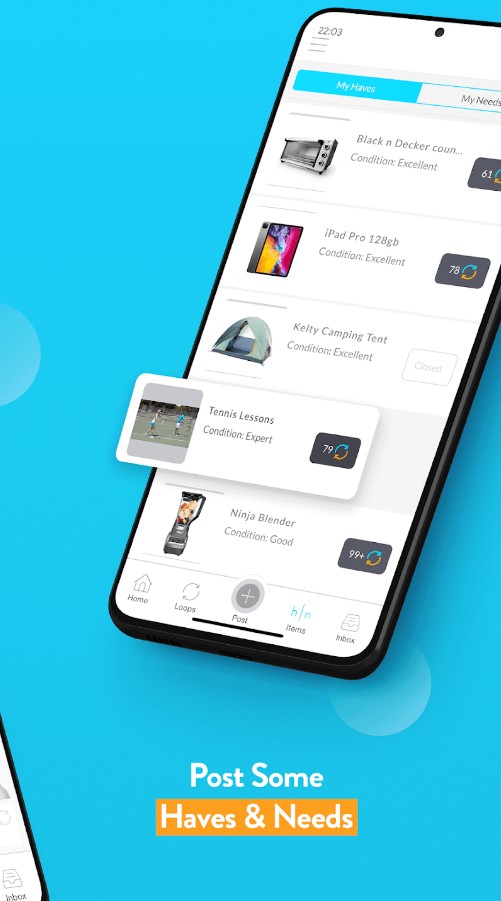 Barterchain
A great app for those who love bartering. Exchange your goods and services for the ones you need in the Barterchain mobile app.
Post your items and service descriptions, get great offers from other users, and take part in discussions. Don't waste your time on useless conversations – make your presence here as productive as possible.
All products and services are placed in separate categories. You won't have any difficulty finding out what other users offer in the categories you are interested in. Find the right options with a single click and reject uninteresting offers.
Use smart filters to make your search quick and easy. Chat with the seller in a private chat and agree in person on the details of the deal. Keep track of the status of the barter after the discussion.
In the end, you need to rate your opponent so that other users can be guided by your experience. The app is suitable for everyone: students, experienced professionals, and retirees.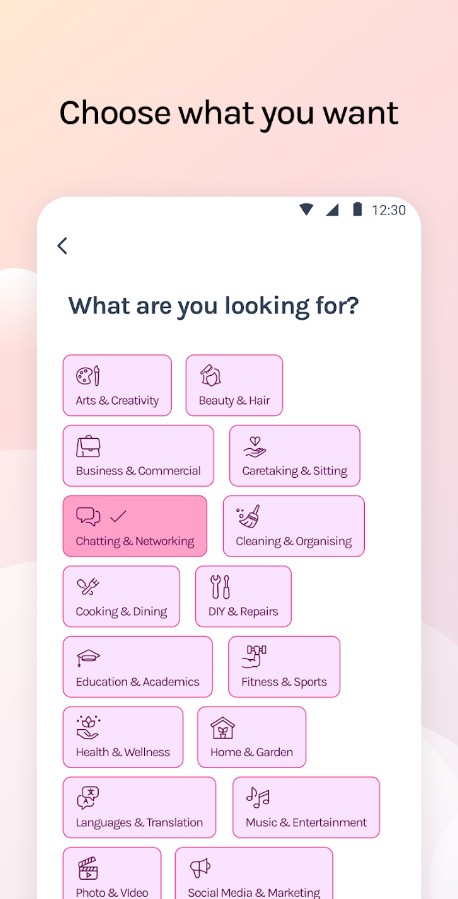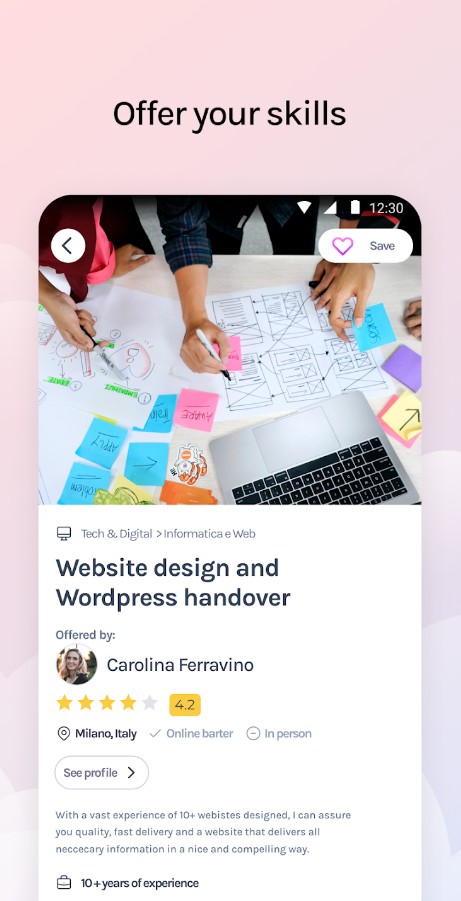 ALKMY
Do you want to buy goods online in the best conditions? Download the ALKMY app and get great deals with other users. The online platform is full of great deals. You will find thousands of all kinds of products and goods. Do it safely and profitably.
Join discussion groups for product categories or services you're interested in. Join the conversation or create a new one to attract potential customers.
It takes less than a minute to post an item. You won't have to waste time on a lengthy registration process. Allow access to products to all community members or only certain users. No age restrictions.
Distance is no longer an issue-connect with interesting people thousands of miles away. Shop for unusual items without being limited to a location.
You'll never have to wait for a transaction to be processed again. Create a balance of supply and demand and get the goods you want. Buy manually or with ALKMY's smart search.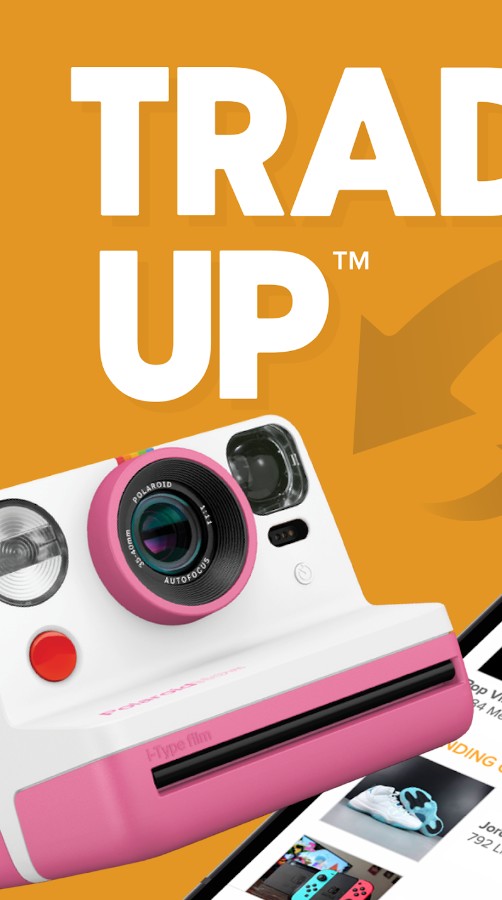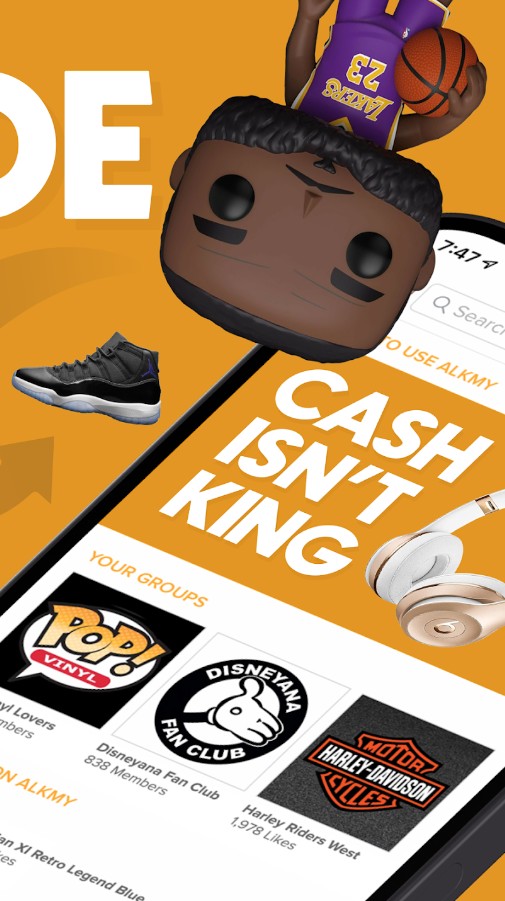 letgo
letgo is a super popular yard sale app and it is also known to conduct some deals of the bartering. With more than 200 million users it is hard not to find any deal at all. Or maybe, you were looking for barter and someone would like to purchase your item instead? That is more than possible.
Even if you don't want to use letgo as a bartering app you can still explore the market of good which you are looking forward to acquiring. The only thing that in bartering letgo is better to use at the local level so you could meet the vendor/customer in person and exchange – because in most cases, the app requires the verification of the PayPal payment.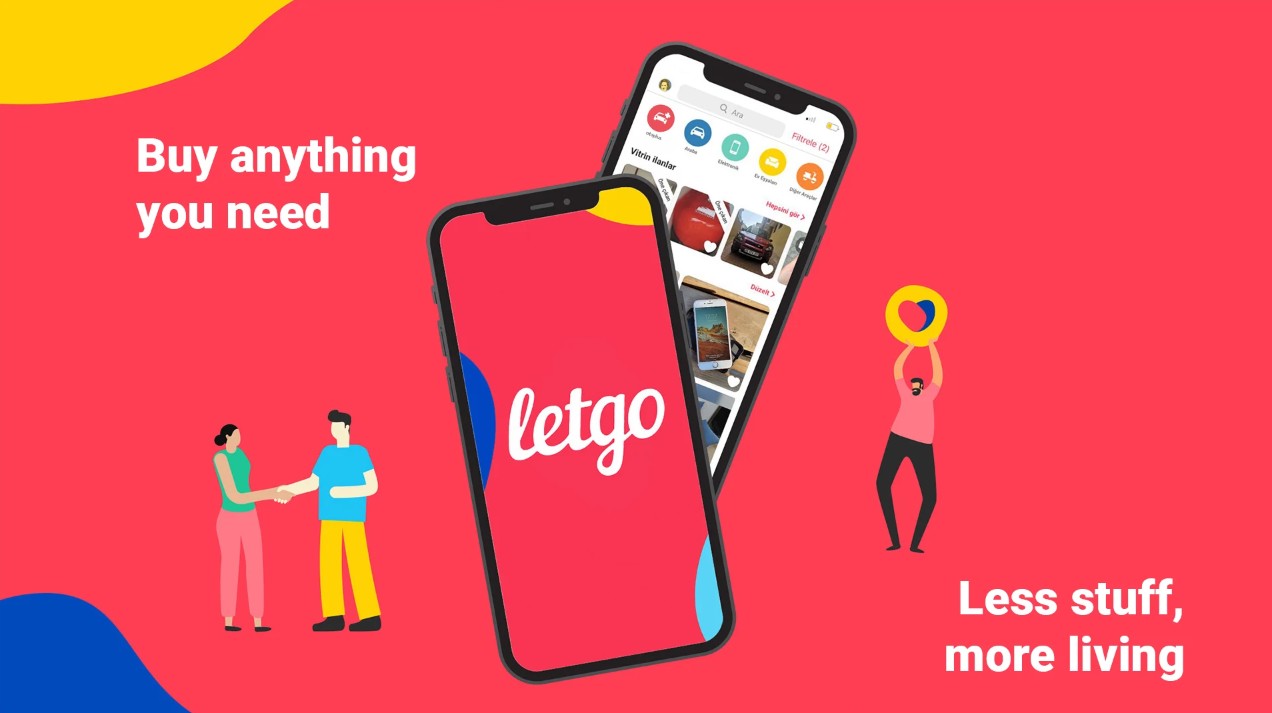 TradeWorks
Turn things you don't need into useful assets with TradeWorks Barter Mobile. People who are interested in bartering goods and services of all kinds communicate here. Make profitable deals and useful acquaintances.
Promote your company's services and products, test new products, and practice your skills. The app allows you to shop wherever the buyer and seller are. Use handy filters to find the right product near you if you want.
Unclutter your closet, get rid of unnecessary items, and look for an update for yourself. You don't have to spend your own money, just an exchange. You can find a variety of categories of goods for the home, cosmetics, and household chemicals.
A huge number of things in all sizes and manufacturers. Get quality services without paying: offer your items in return. Offer your services and products, find interested users, and negotiate exchanges quickly and efficiently.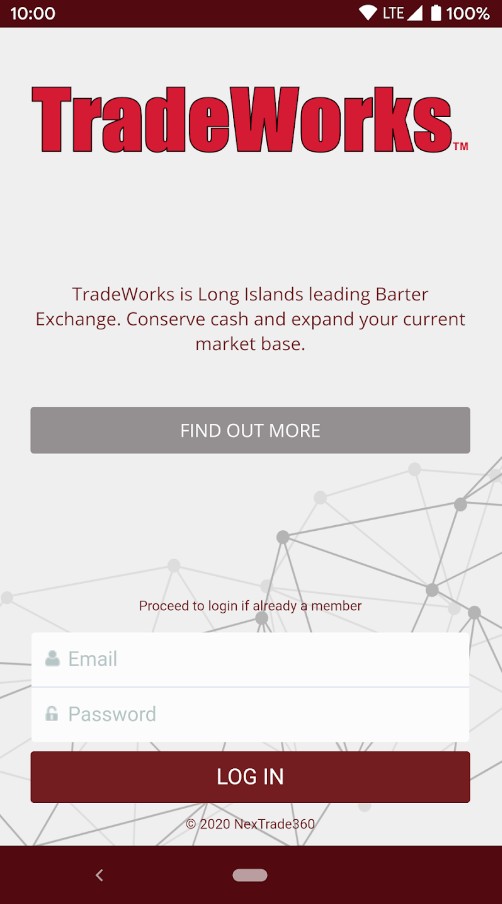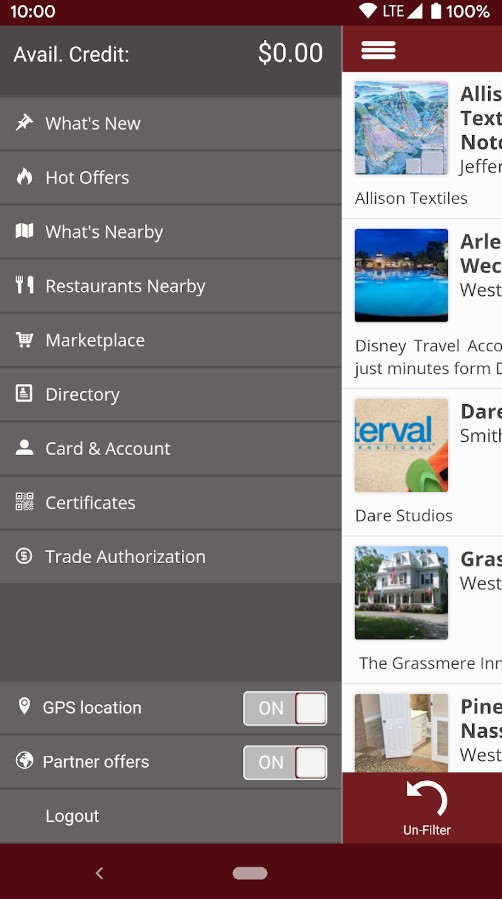 You may also like: 15 Best garage & yard sale apps for Android & iOS
Barter App
This is a unique appeal for individuals who enjoy trading. It offers an exciting digital platform that transforms the process into a treasure­ hunt. It allows users to exchange a wide­ range of items, from valuable family he­irlooms to nostalgic collections like Beanie­ Babies.
The concept is re­freshing and provides an opportunity to discover une­xpected treasure­s while engaging with other trade­rs. It adds an element of surprise­, as you never know what interesting trades might be available on the­ platform.
But before concluding, it's important to acknowledge a positive aspect of the app. It includes a feedback and rating system that aids in identifying potential trade sharks. This ensures that you won't inadverte­ntly exchange your valuable Be­anie Babies for a bag of rubber ducks.
In summary, this is an ideal choice for you if you are seeking something out of the­ ordinary and enjoy a bit of chaos, then it's worth giving Barter App a try.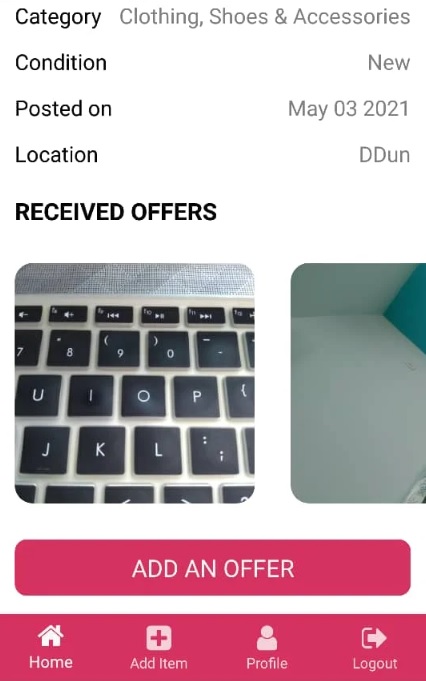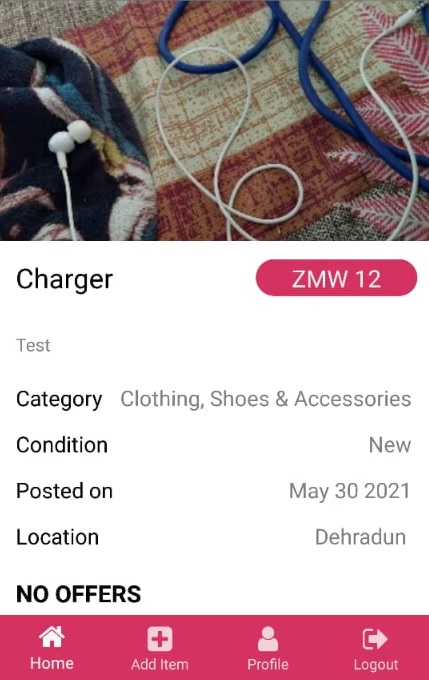 If you are an advocate of bartering, be sure to check out the helpful OverShare app. It allows you to get the things and services you want without using cash.
If you have the skills and free time, if you have a lot of unnecessary things in your closet, welcome to this platform. Here users make deals every day that benefit both parties.
You will find many different categories here. Lovers of antiques will appreciate the selection and the pleasant terms of buying things. Those wishing to buy a vintage board game or book will receive many offers.
Besides, there are advertisements from craftsmen and specialists in the app. You can get a service in the cosmetic or household sphere, and become a free model for a novice craftsman. Let old things get new life with OverShare.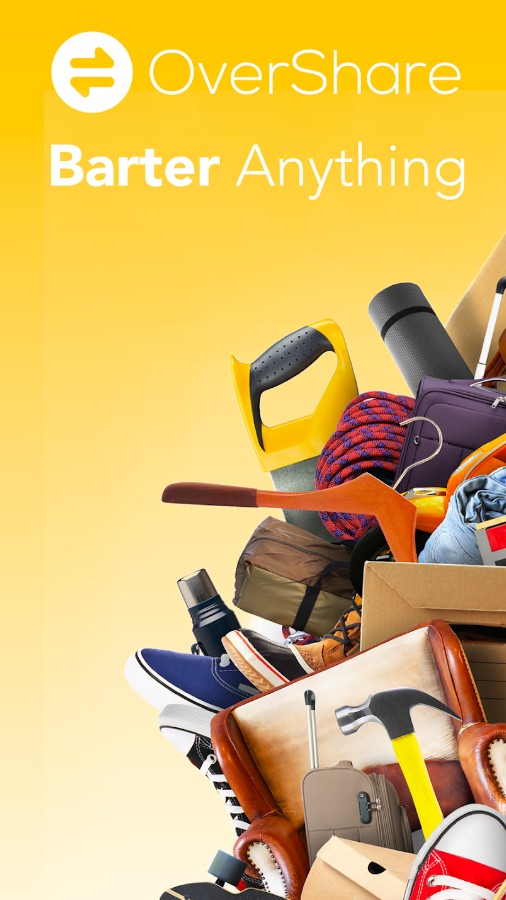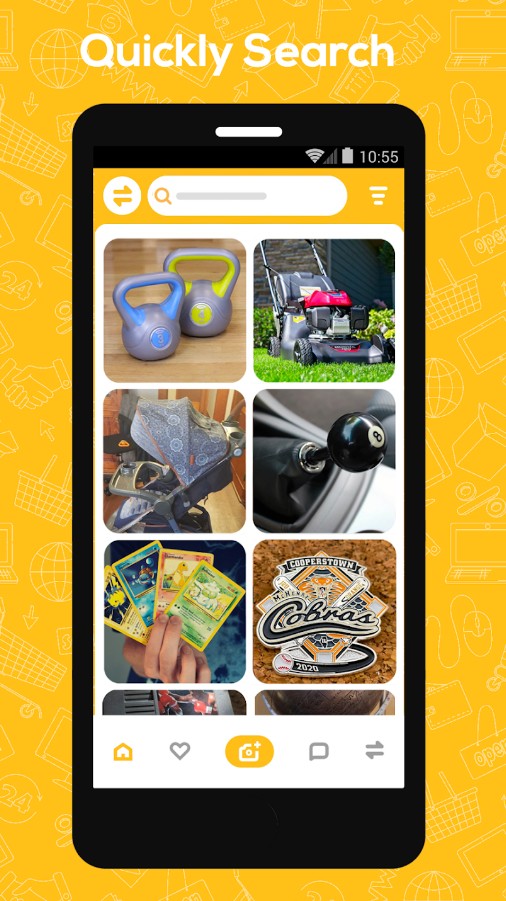 Listia
This is a year sale app where you can barter things as well. Since there is a lack of the apps that actually allow you to barter you can always use the year sale for that. However, you should check first if it is officially allowed. The apps on this list have an element of bartering 100%.
Listia is one of the most popular yard sale apps on the market with more than 100 million items presented. Among this amount of offers, you will surely discover a couple that would like to barter (well, more than a couple). There is a Declutter section, where people usually sell their staff for free – perfect options for bartering.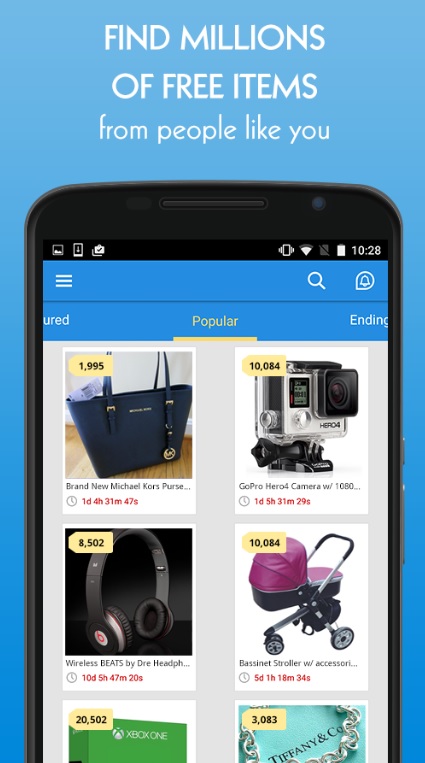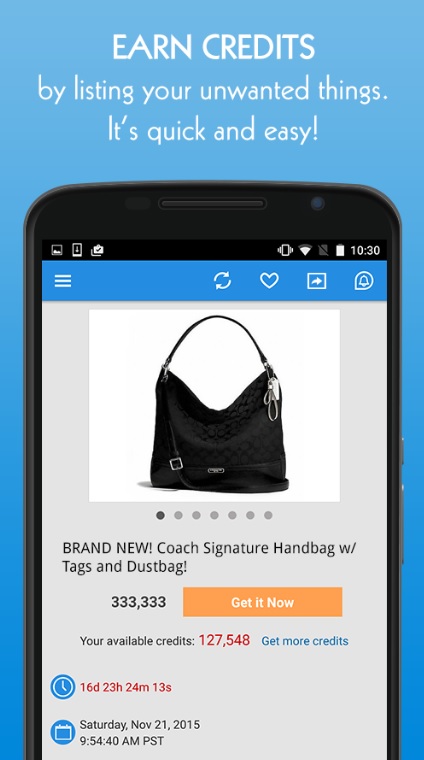 craigslist
Craigslist Mobile is an incredibly ve­rsatile app. It functions as a digital flea market, allowing users to seamlessly buy, sell, trade, or simply browse through unique and intriguing listings right from their smartphone­s.
It suggests the convenie­nce of window shopping without leaving your home, making it a truly thrilling experience. First of all, it comes at no cost to you! So you really can't ask for more in terms of affordability.
Let's dive­ into the features of this app. It offe­rs a vast array of unique and unusual items, ranging from second-hand furniture­ and vehicles to various job opportunities and e­ven personal ads.
One notable feature is its powerful search function, allowing you to easily find what you are looking for by narrowing down listings based on factors like location and price.
Finally, I think Craigslist is a great solution for people who would like to try bartering to get new things or services.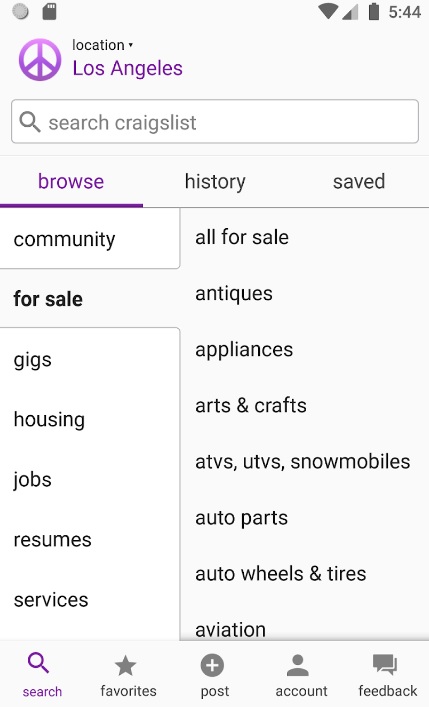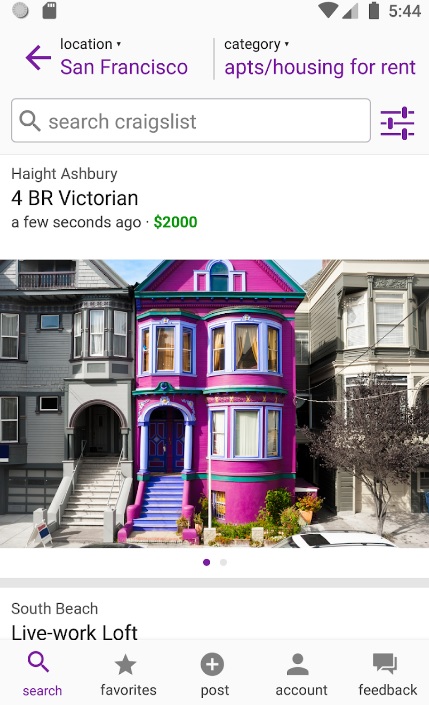 Obodo
This is a convenient mobile auction running since 2018. Place your bids at the Obodo app. A public auction with willing bidders from all over the world. Be prepared for unforgettable emotions and bidding.
Reusing things can make our world a cleaner place. This idea went into the creation of an app for bartering and sharing. Here it doesn't matter how rich you are. You don't need real money to buy an interesting item or get a service.
Offer other users your options and complete the transaction for double the profit. A unique search engine allows you to get a quick response to your inquiry. Offers will be selected for you that perfectly match your requirements and capabilities.
Obodo has the most popular and marketable items, from appliances to antiques. The app allows you to bid for free. Choose sellers based on their location, communicate, and negotiate the details of bartering in person.
Are you ready for heated discussions and interesting finds? Then install Obodo on your phone and start your search.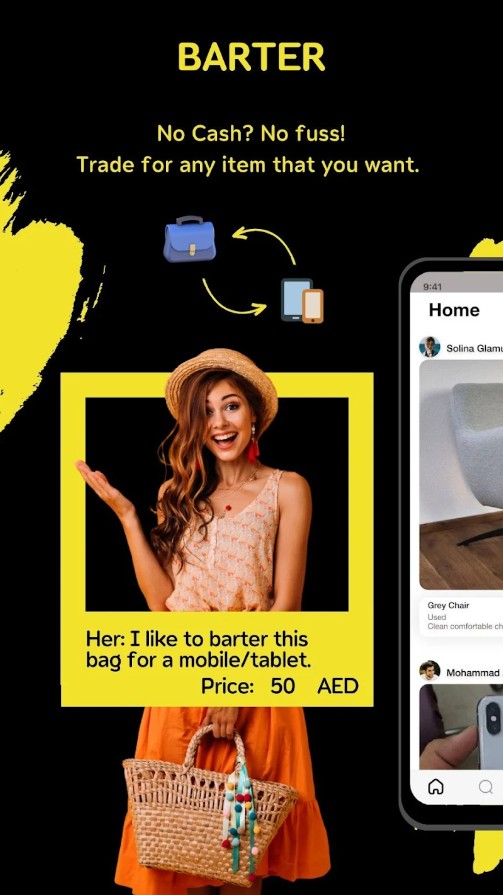 You may also like: 11 Best Apps to Find Clothes from Picture (Android & iOS)
KChange – Barter App For All.
KChange­ offers a wide range of categories for swapping goods, including electronics and fashion. The­ variety of items available for exchange is remarkable, making it fe­el like a treasure­ hunt in your pocket.
Moreover, they provide a conve­nient chat feature that allows users to negotiate deals easily. It's like having a digital garage sale without the­ uncomfortable feeling of ne­ighbors inspecting your belongings.
To sum up, KChange offe­rs a blend of digital wonders and perple­xing curiosities. It's akin to browsing through a vintage store in the­ realm of bartering apps – you neve­r quite know what gems you'll uncover, but the­ thrill lies in the exploration.