Have you ever been a cheater? Well, yes, it is quite a tricky question. Educated people would never ask something like this in the public – but even if, for some reason, they would – who would answer the total truth? Besides, the right answer will always be in your head.
Yes, it is uncomfortable to be a cheater, but how does it feel like when you're the one being cheated? There are for sure no people who would like that. And it is even more outraging when someone who you love, deceiving you behind your back lying to you.
Be prepared and try these free apps to catch a cheater to protect yourself.
mSpy Lite Phone Family Tracker
It is obvious that the most obvious way to catch someone cheating – is spying. This app is considered to be the best one for spying on iPhone and Android. It has all the tools that will turn you into a real James Bond trying to catch that malicious cheater:)
First of all, mSpy allows tracking the GPS location of a person. The only thing you will have to do before that is to either find out the serial number of the phone of a suspect or phone number or secretly install the app to his/her phone. When it's done, the location will be displayed and renewed every 30 minutes.
And because of the function mentioned above, mSpy will be able to create the GPS history of a suspect, getting you closer to the truth and allowing you to make a cold-minded analysis. Maybe you are wrong with your doubts?
The following function would be really useful for those who want to keep an eye on their rebellious children – you can highlight the safety zones on your map and it will release you from being stuck to your phone all the time.
The alert will go off when the object will cross the line of the safety zone – in this case, you will always have a chance to stop the incident.
Another useful feature provided by mSpy is the monitoring of contacts. Therefore, you will browse through the telephone book of your lover without asking their permission to check their phone and giving them a chance to hide all the information in advance.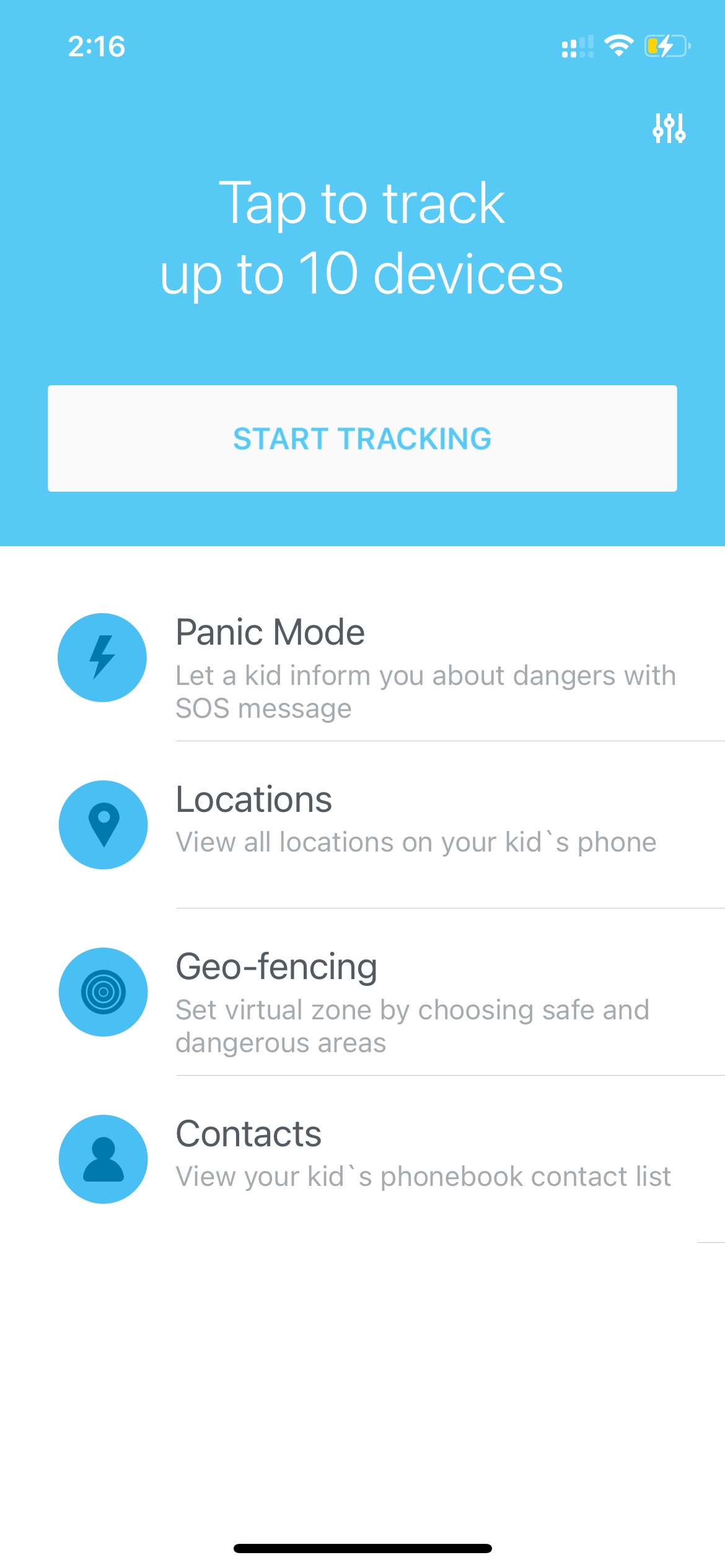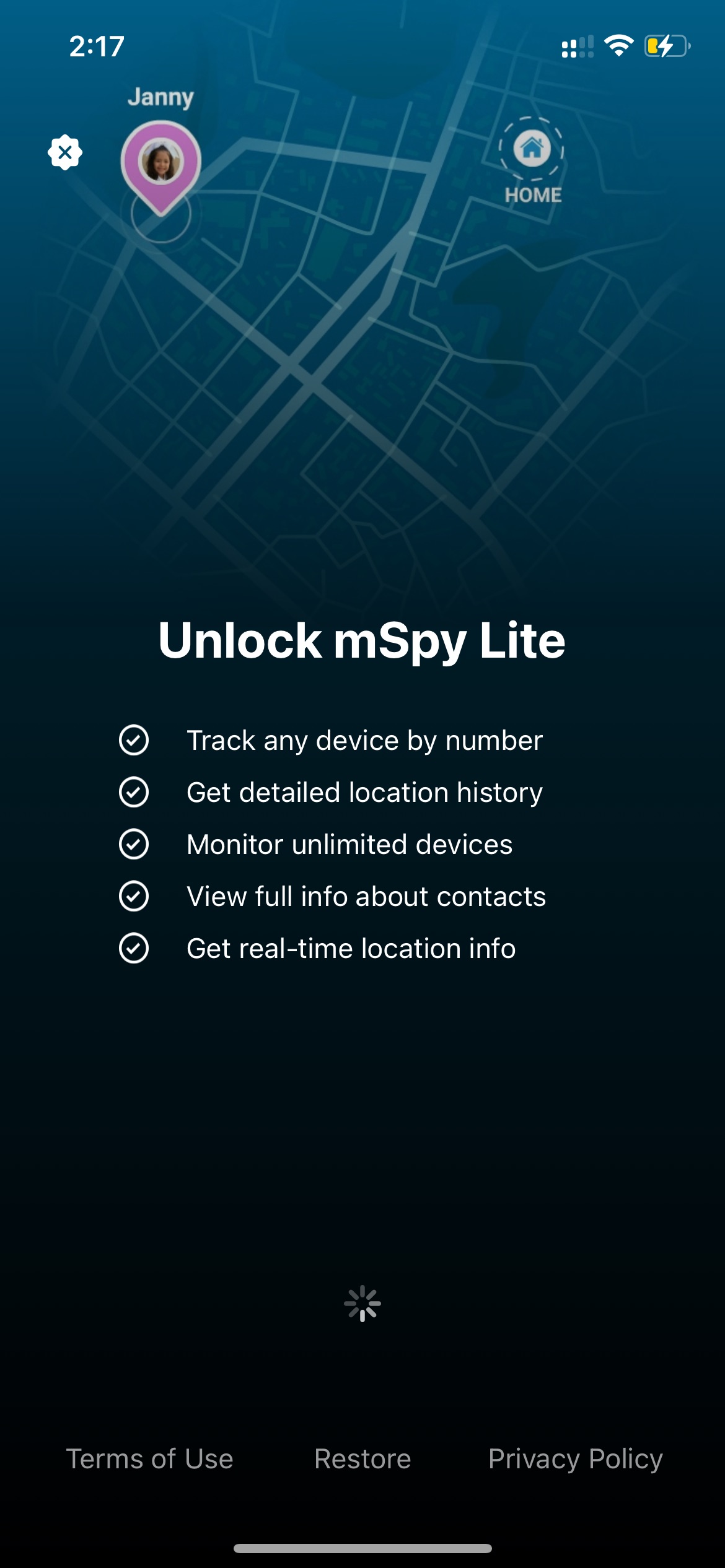 You may also like: 11 Free caller location tracking apps (Android & iOS)
Tracker Detect
The Tracker Detect app will help you find or track AirTag trackers that are planted just for surveillance.
You can attach the tracker to anything: keys, backpack and much more, so that it is barely noticeable, and then track the location of the one you need on the map in the Find My app.
In this case, the geolocation is updated every few minutes: of course, it does not show all the movements completely, but you can still see where the person came from, where he is at the moment and how much time he spent in a particular place.
In addition, the app finds even the tracker, which is very far from the linked phone.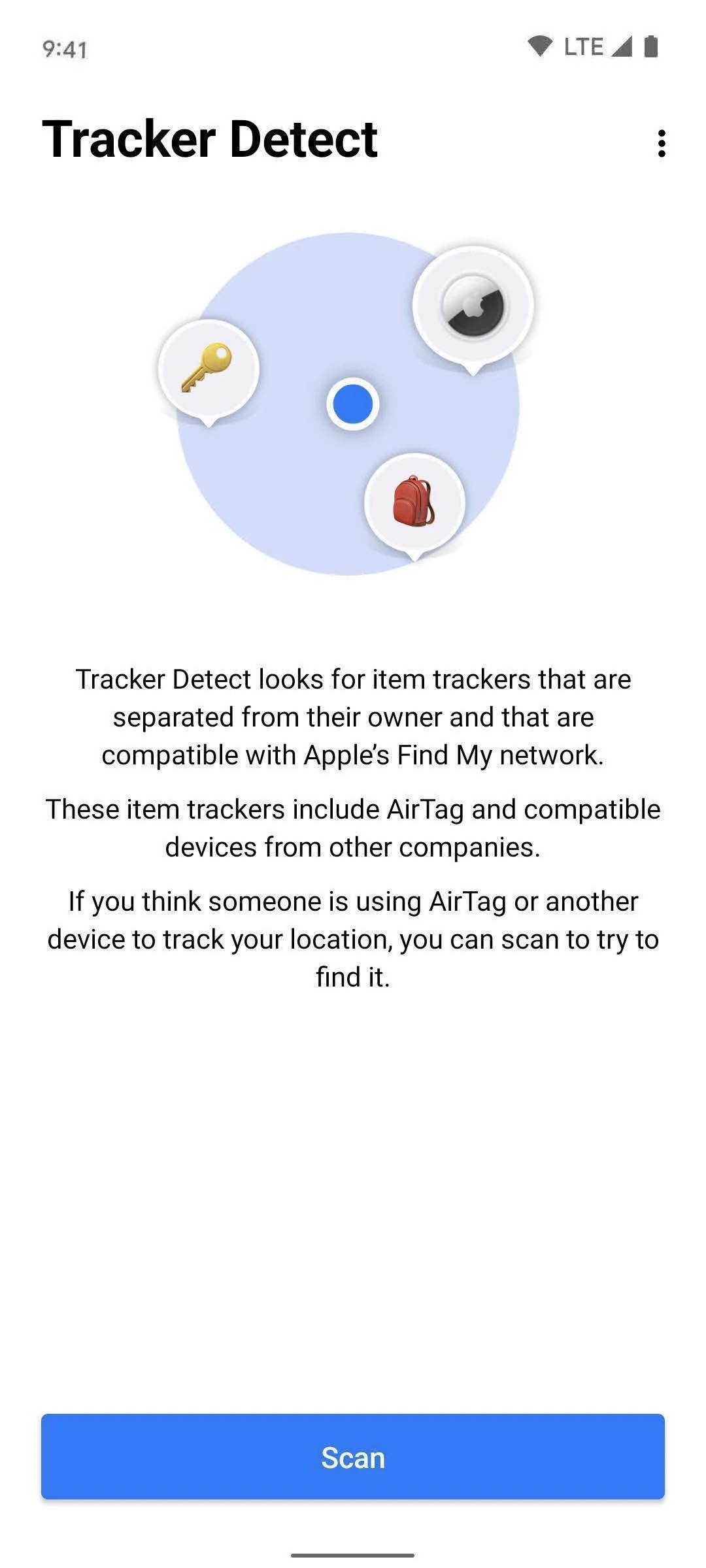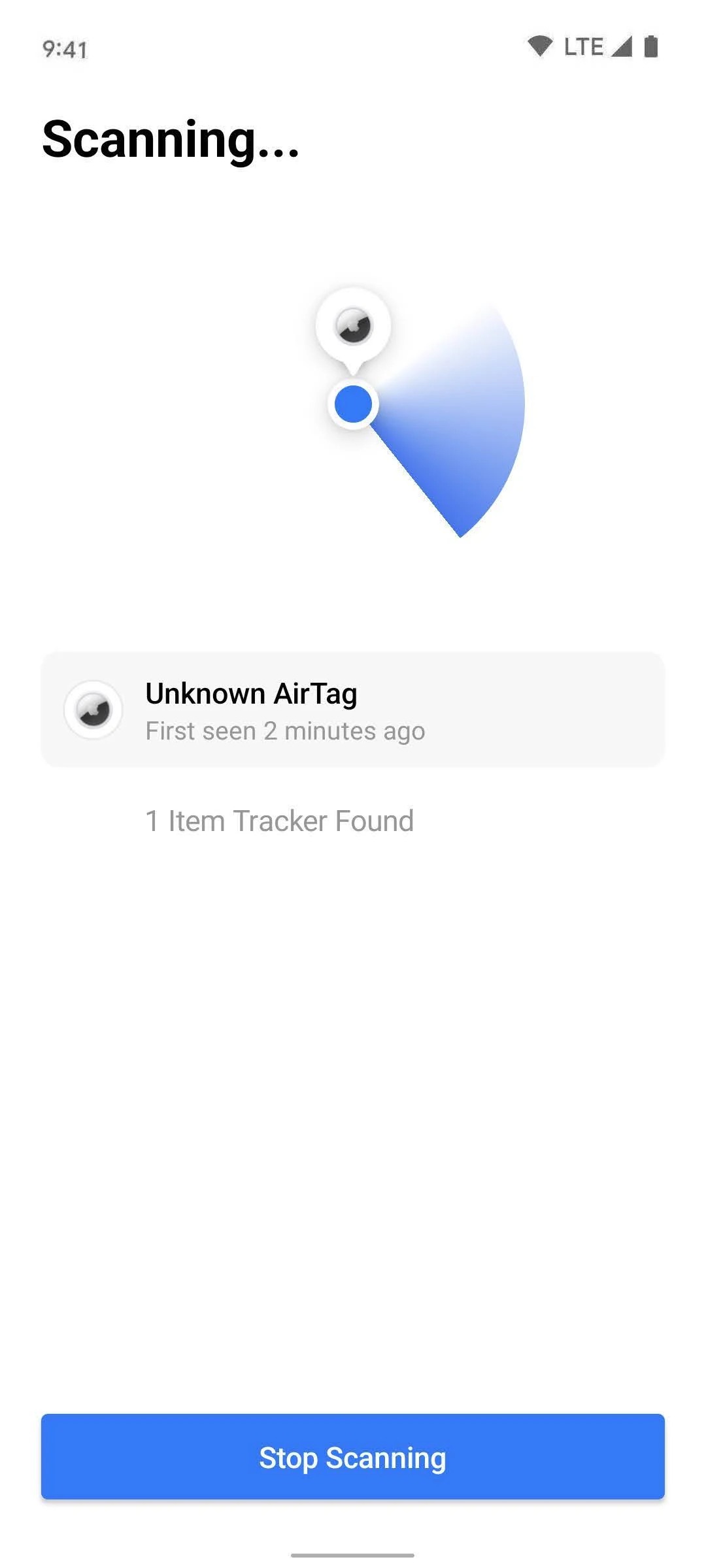 Spy Phone ® Phone Tracker
In case you want to catch your boyfriend or girlfriend or a spouse cheating secretly – this is probably not the right choice. However, if they're still denying everything they have a chance to prove their loyalty to you by allowing you installing this tracker to their phone:)
The GPS location of another person will be constantly online. Moreover, all the results are shown on the map and you will be able to compile the whole mobility history. All the list of contact will also become available to you and you will be enabled to monitor phone calls.
Initially, this is a great family app. It allows you to keep an eye on your whole family and make sure they are safe and sound. It will also prevent your kids from going to the wrong roots or escaping the classes in school. The effectiveness of this app is proven by its popularity on the App Store.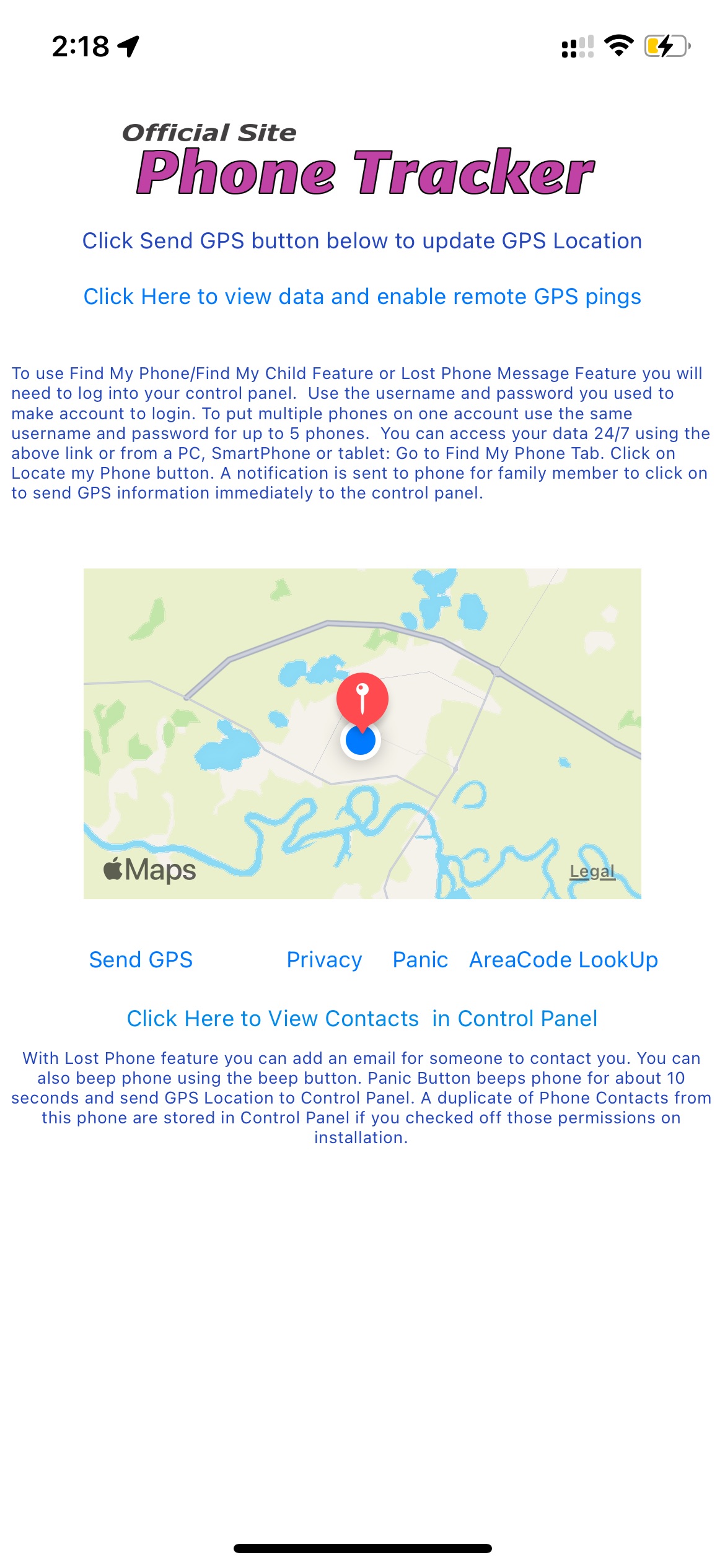 Tinder
The dating site itself does not provide the ability to search for a particular person by first and last name, since there are only automatically matched by the parameters that you are looking for a partner.
But we will tell you about it anyway.
You can find someone only in the "Couples" tab, which makes it possible to search already by early matches. So, in the dialogs you can enter the name of the person and Tinder will find your joint couple. In addition, you will be able to see all mentions of this name in chats.
If you think that your partner wants to get to know others, then you can secretly register and enter the most accurate parameters. Your soulmate will not be saved and he will get to you in the tape. To do this, you need: Adjust the geodata, select gender and age. And only then find the right one for you among the available questionnaires.
You can also find out about it as follows: insert it into the search bar gotinder.com /@ and nickname from Instagram.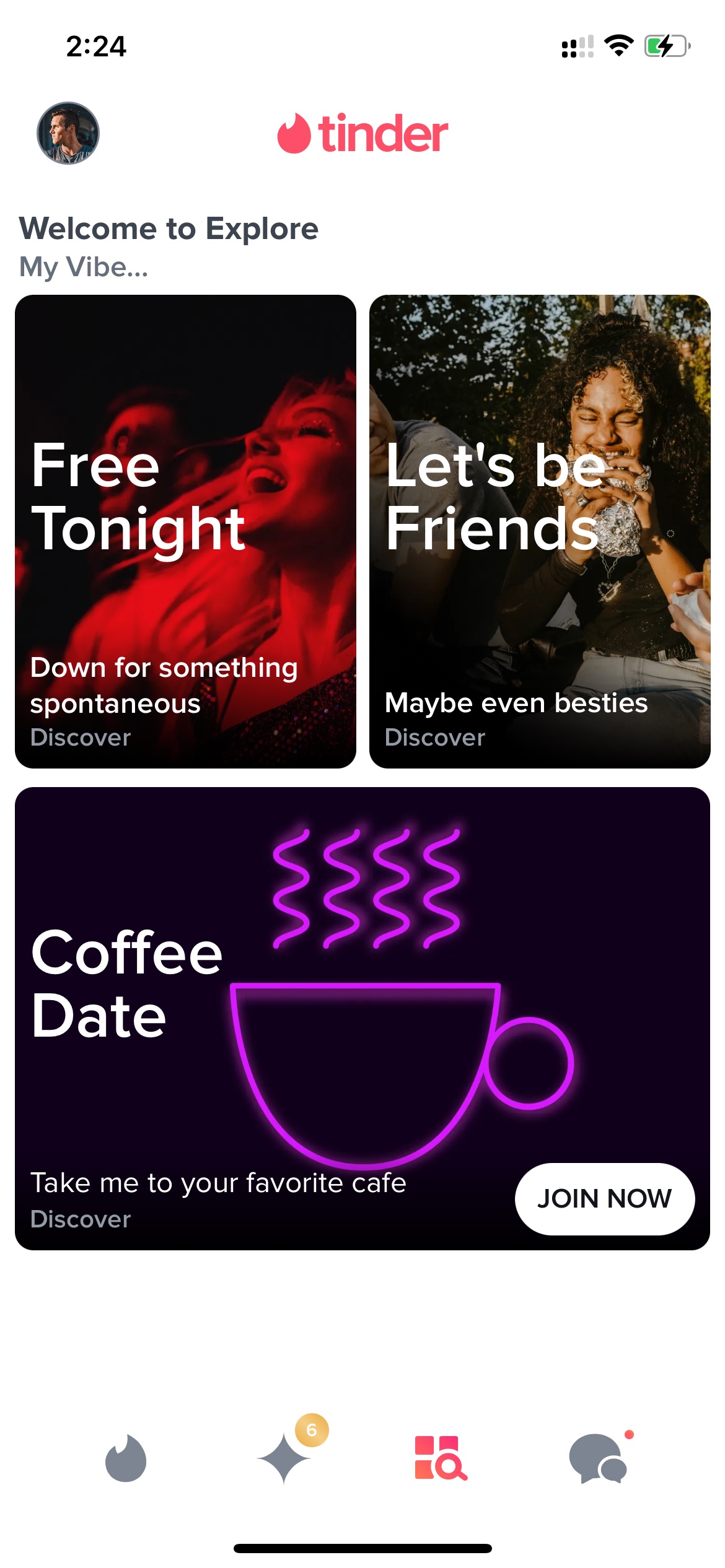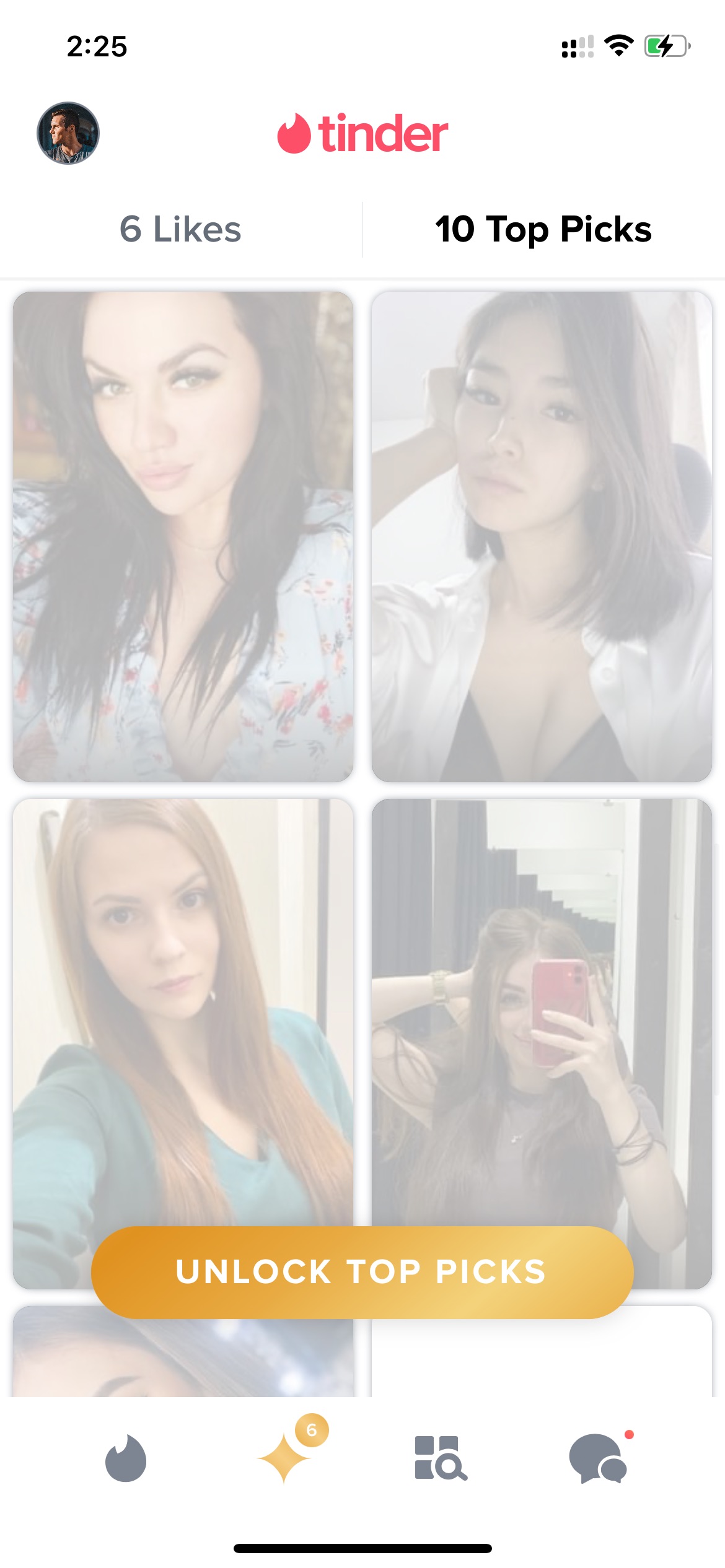 Chat Message Tracker – Remotely
Texting is an inseparable part of our lives nowadays. That is a great power, but it's also the greatest weakness of each of us since text messages can contain way too much of the personal information. How many scandals on the subject of stealing personal data from the private messengers have already been this year?
They all prove one more time that it is more than possible to spy on the other person's chat. This tracker will enable you to read the messages of the other person even when they're not around and don't even suspect. Here you can also monitor the chat in such programs as Skype or Zoom.
In order not to be stick to the phone the whole day, you can easily run it in the background and receive notifications about the new messages. And even though this Tracker is a paying app – it guarantees the total privacy of your own data.
The only tricky thing here is how to actually install this app. It says you can register an email or PIN of another person's phone, but in reality, it often doesn't work like this. You can try to install this Tracker on their phones secretly, but in this case, the stakes are rising for you.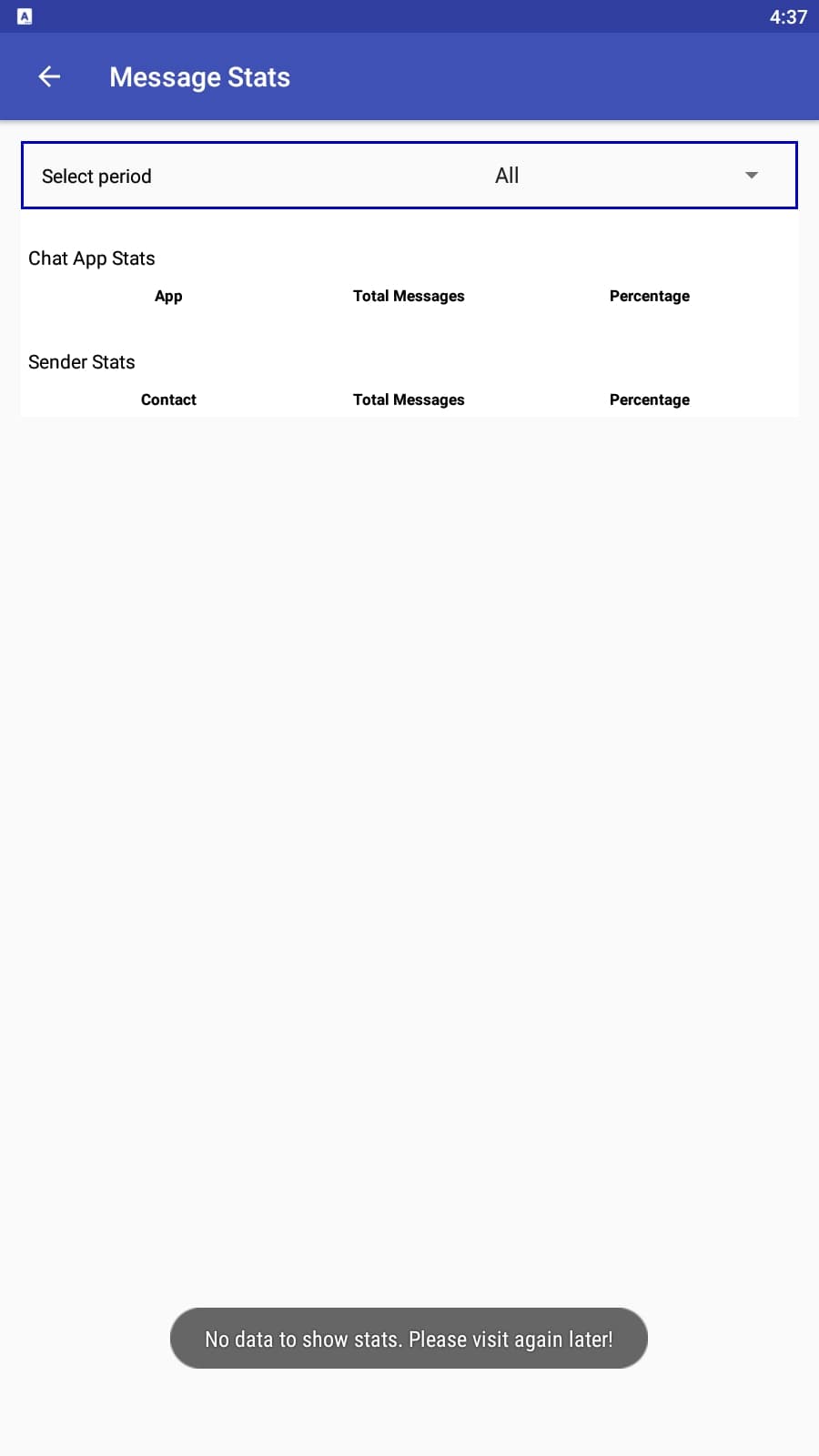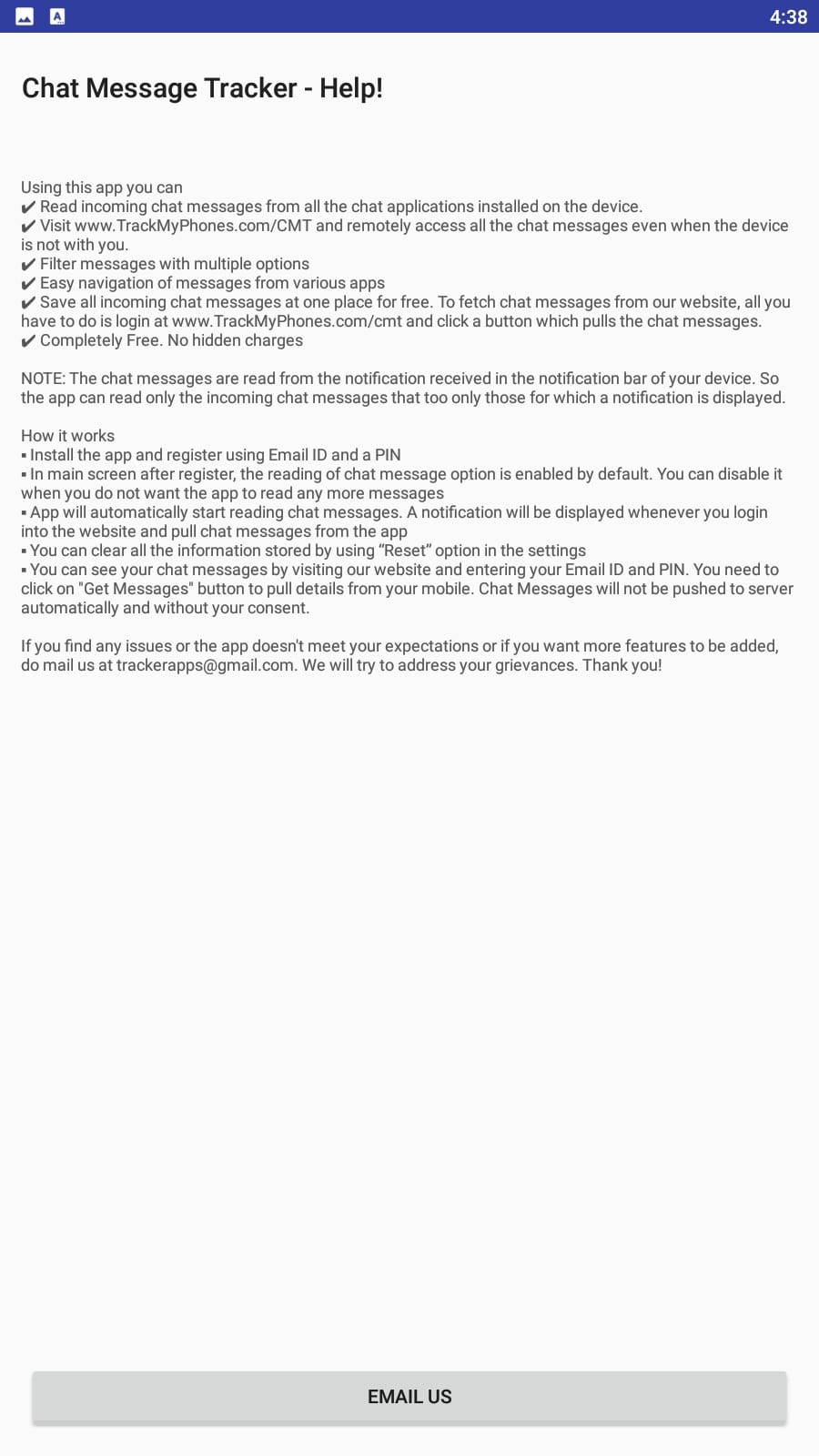 55 SIGNS OF A CHEATER
An unusual app that will not only give you a chance to catch a cheating boyfriend/husband but also will raise your vibe (since this is not the most pleasant task in the world). As you can understand from the name, here you will find 55 tips on how can make your lover admit that he's having a side affair.
On the other hand, this is the app for beginners because most of the tips mentioned here are quite trivial. For example, it is advised to pay attention if your husband suddenly got too nervous, starts taking his phone everywhere, even to the bathroom, and so on.
However, it will be a good eye-opener for those who are still in a love haze and can't see the truth herself.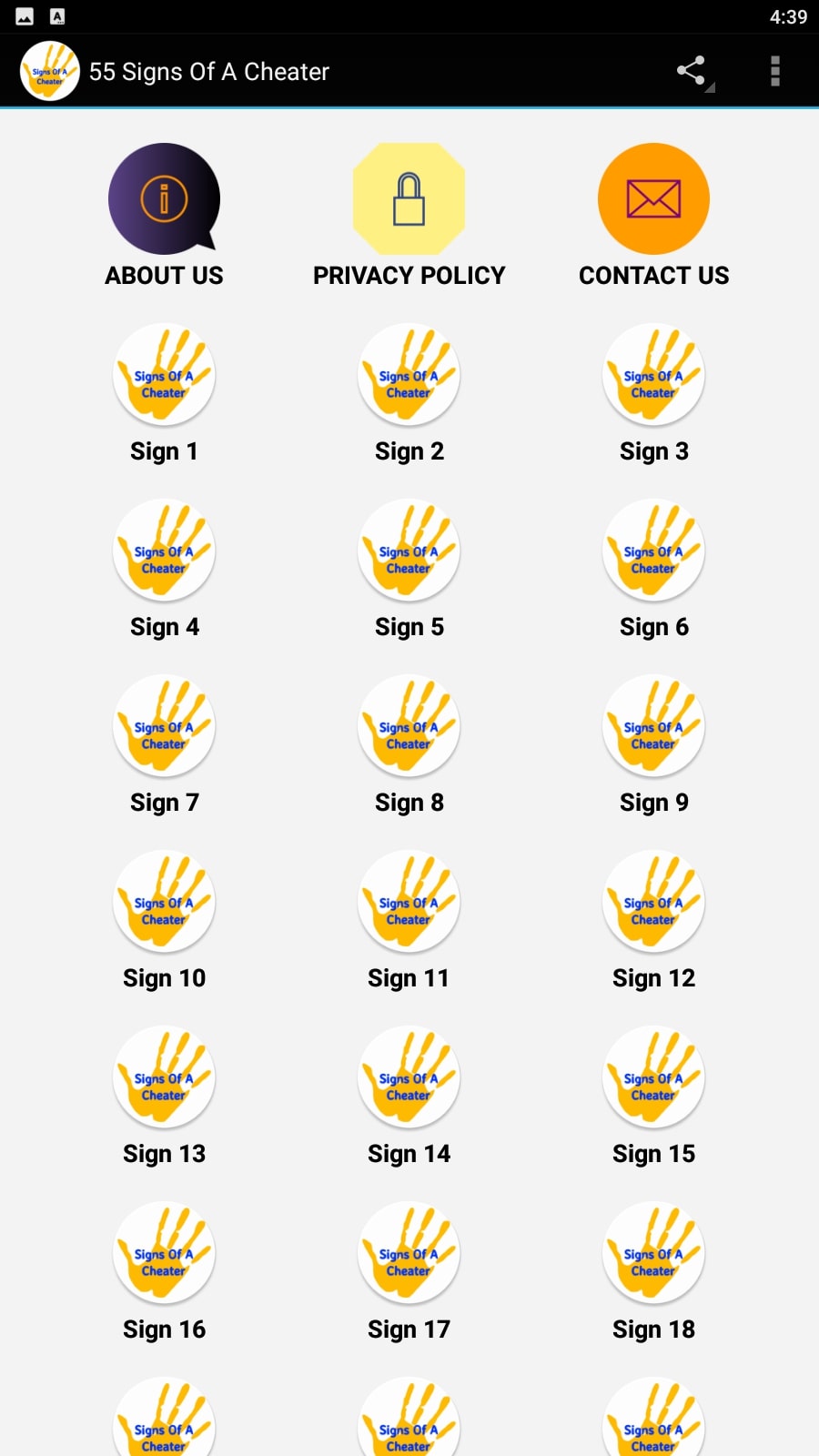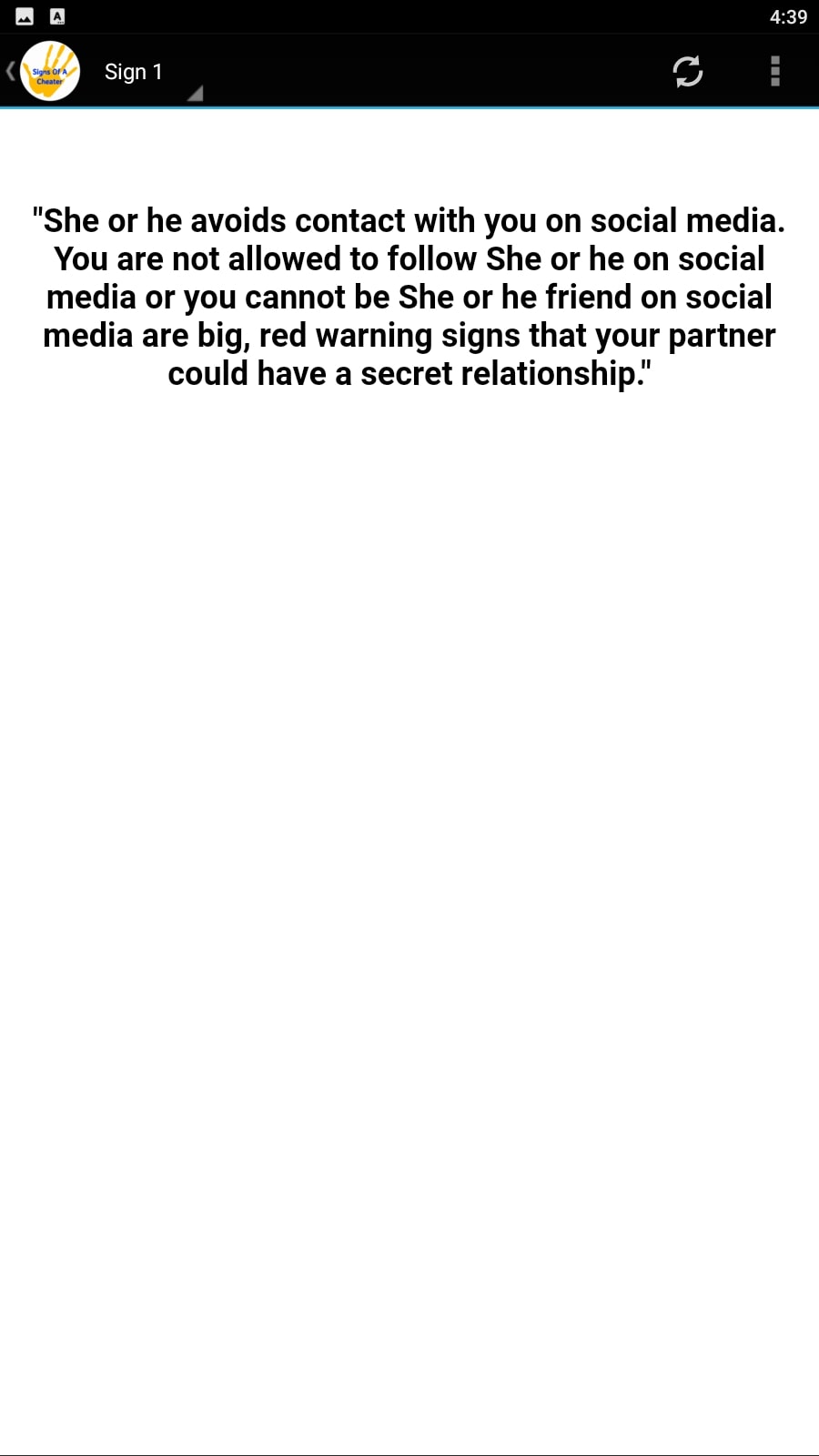 Chat Track: Online Tracker & Last Seen
An app notifying that the tracked person has logged into WhatsApp.
If you do not have the opportunity to ask a person directly and at the same time prefer to keep track of how much he visits WhatsApp or when he visits and how many times, he opens the messenger. Then you can, not only completely on yourself.
To do this, you need to launch Chat Track on your device, enter the name and number of the person you want to track;
Everything is easier than it seems, by adding a person you can check whether he is online or not;
You can also add additional tracking numbers.
In the free version of the app, you can add only one number. But after subscribing, the restriction is completely removed and the possibility of tracking several people at one time opens up.
And it doesn't matter if the tracked one is in your contacts list or not. And if there is, you can add a person directly from contacts. If not, just write his number and do not forget to specify the name. This allows you not to get confused between the people who are being tracked.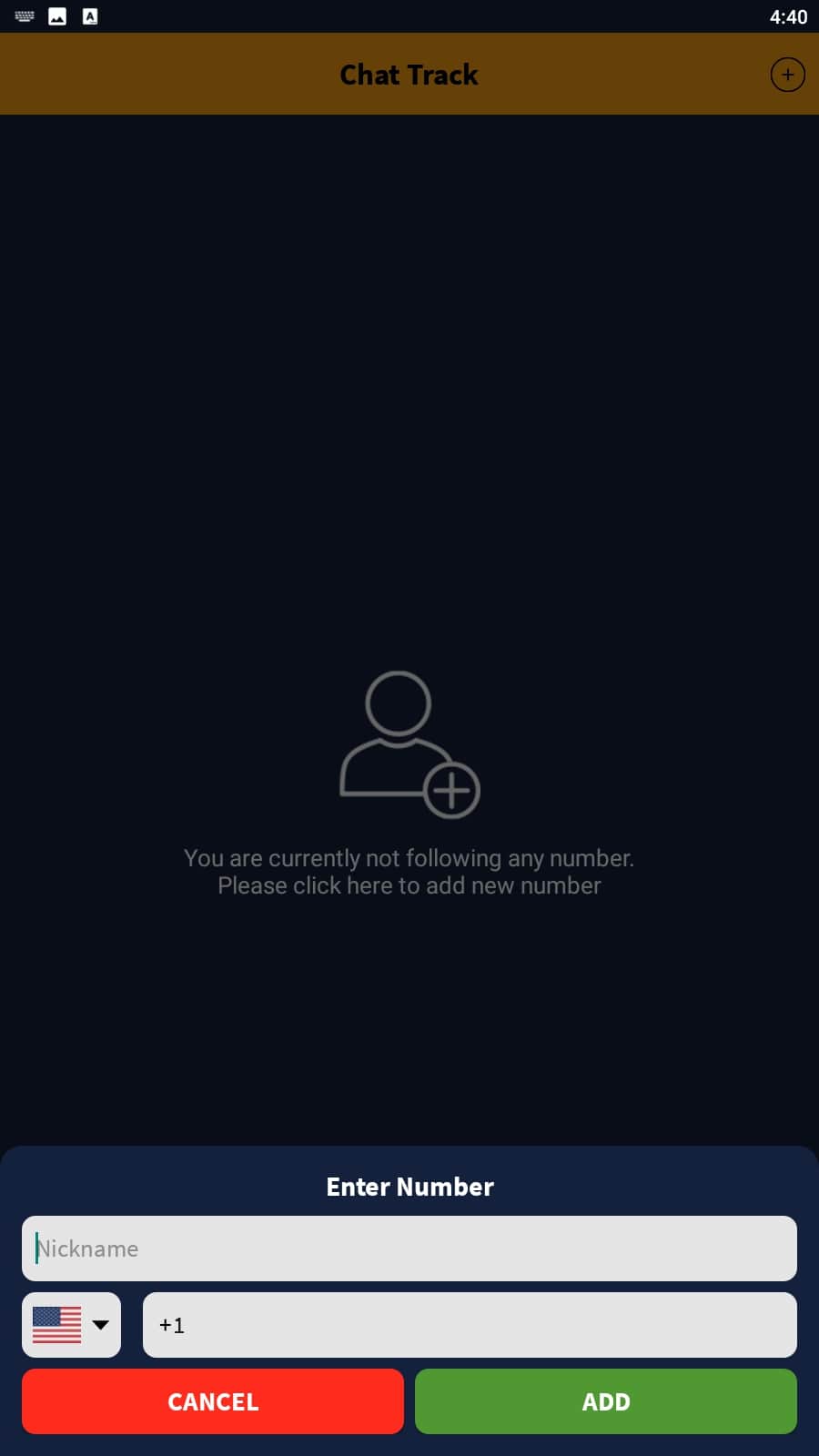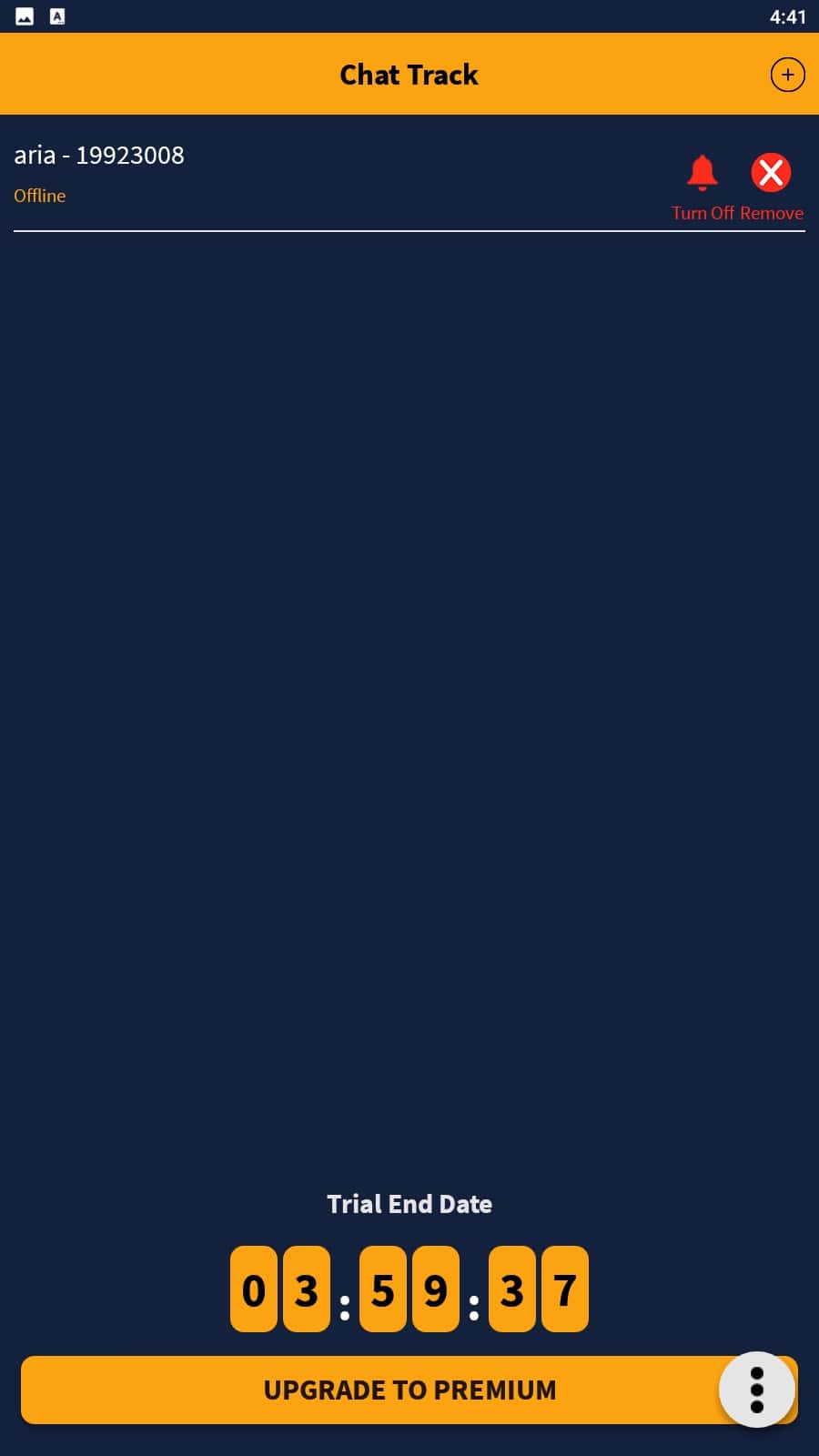 You may also like: 15 Free GPS tracking apps for Android & iOS
Automatic Call Recorder
Continue the topic of spying on text messages and phone calls this is another more or less decent app to do that. This is also a dubious variant on how to catch a cheating lover, but in 50 percent of cases, it might work. You just need to install it that another person doesn't notice.
The app can record both outcoming and incoming calls. All the contents will be saved to the SD card. In theory, you can use the Call Recorder to catch a cheater.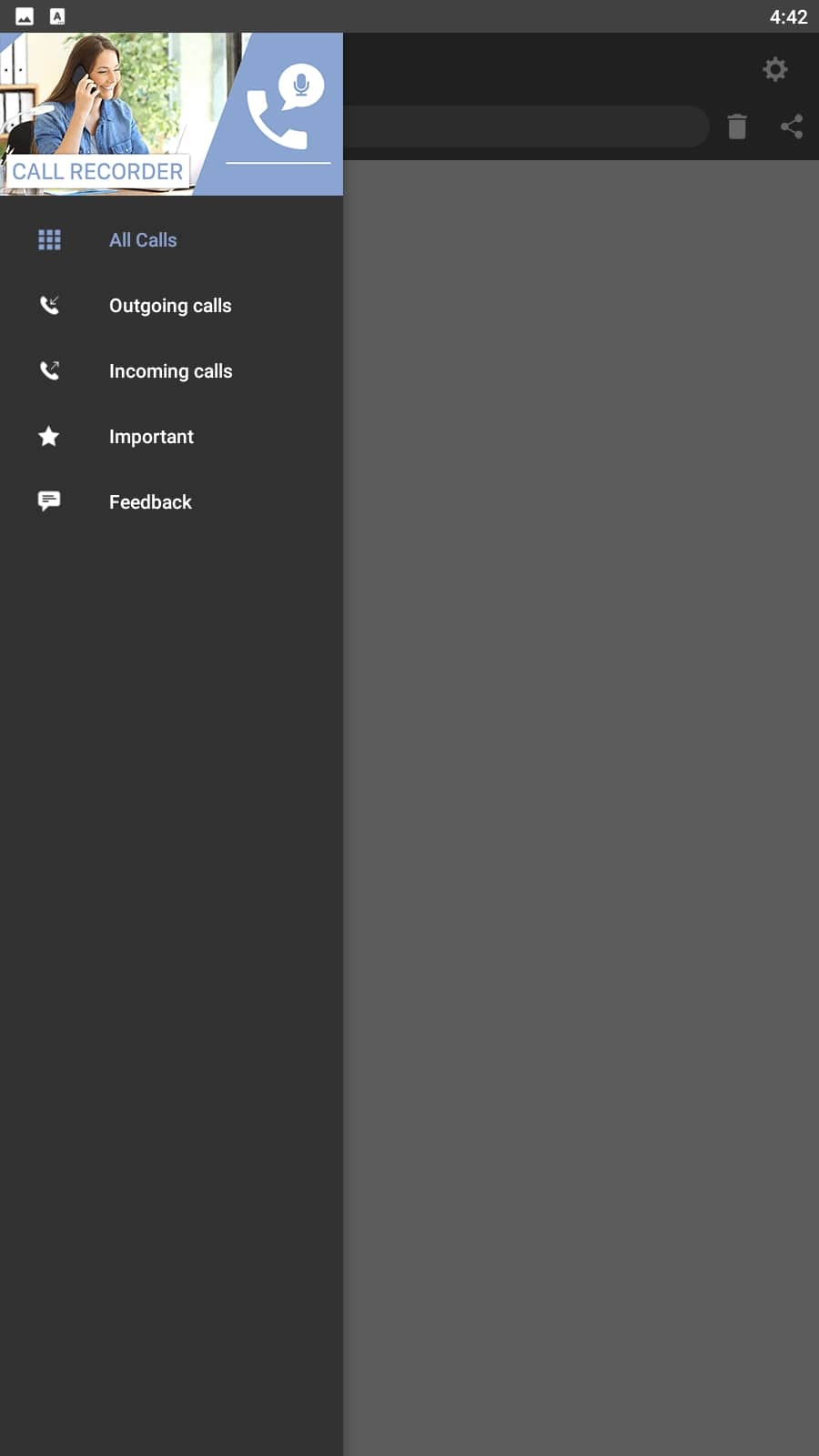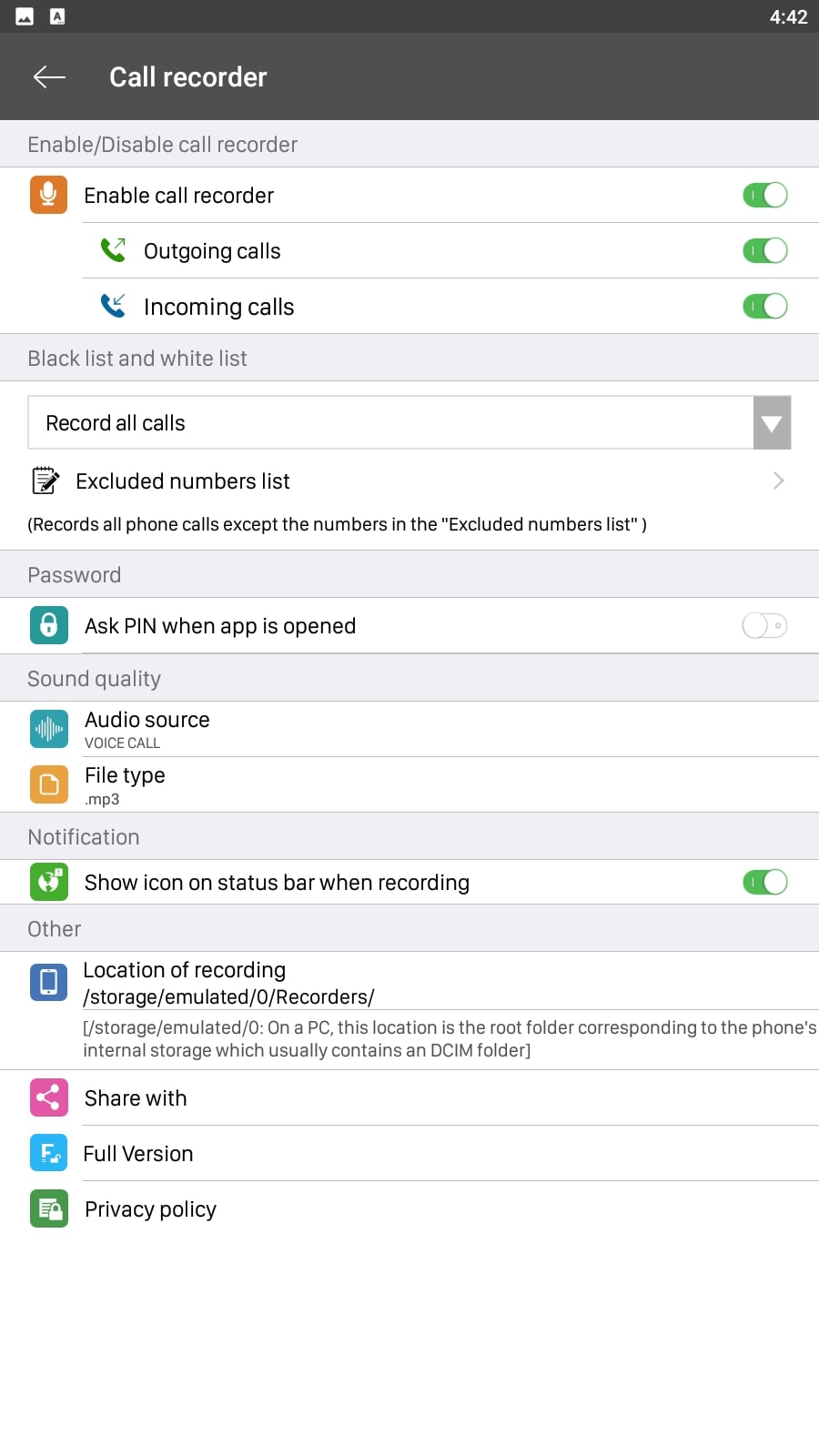 Life360: Find Family & Friends
One more family tracker app that will help you to better control the location of your children. This is considered to be the best family and friends tracker on the App Store. It is really easy to use and it allows you to make sure that everyone you love is safe in sound.
It was already mentioned before in this article how you can use an app like this to test the loyalty of your spouse. Another unusual way how this app can be useful is to actually track your lost phone. It is an offtopic, however, still useful.
Moreover, you can track the other person even when they're driving – the map will show which stops they make and either they drive safely or not. The whole location history will be saved in the app, so you can just review it once in a day. There is also a private chat – it could be a nice feature for those tracking the location of their children.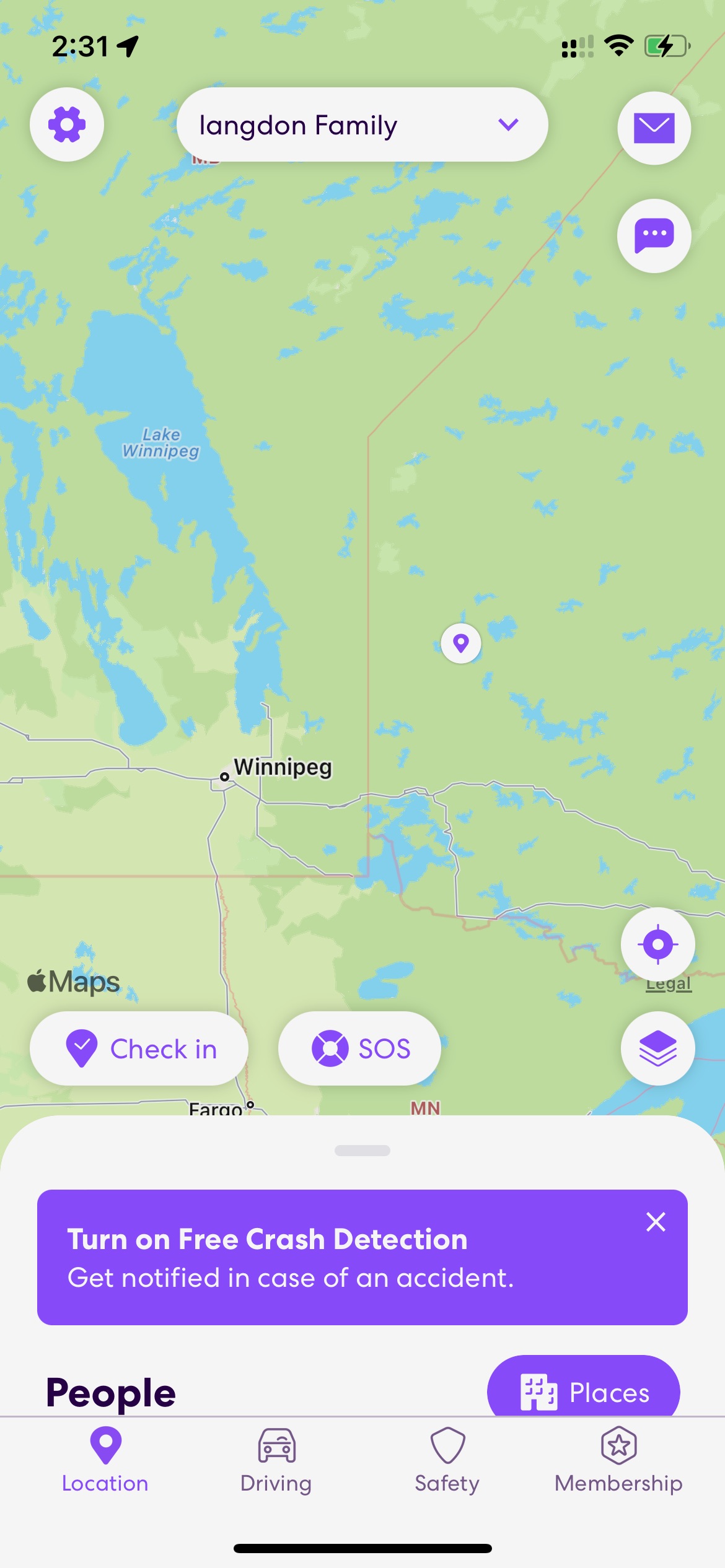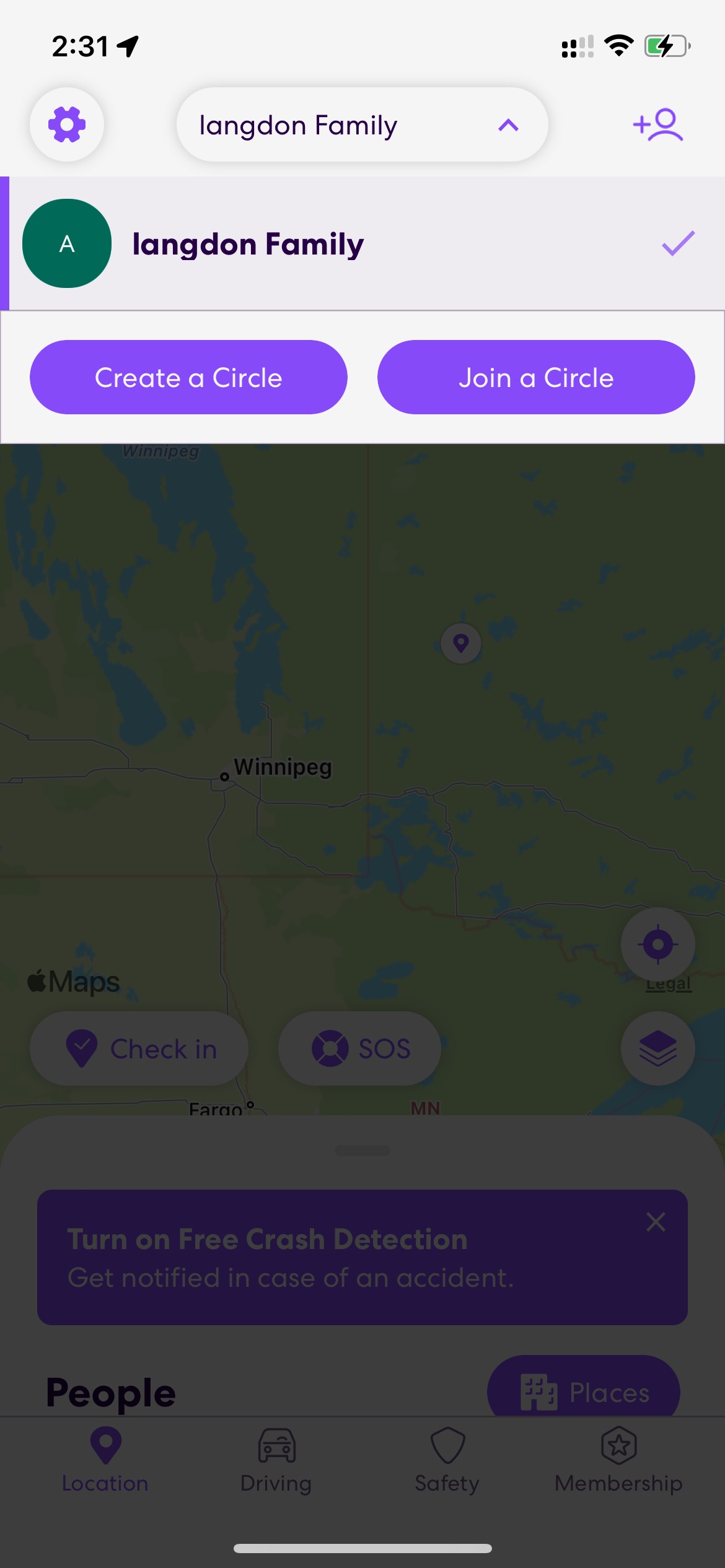 Silent Eye – Catch your Friend
Silent Eye is a mobile app to protect your privacy and security on mobile devices. This app is designed to keep your personal data private, protect you from intruders and track your activity on your device.
One of the main functions of the app is to protect your private information. The app allows you to protect your photos, videos, contacts, notes, and other important data with passwords and ciphers.
Capture any intruders who try to enter your device. This happens automatically using your device's camera. The app takes pictures of those who incorrectly enter your password or graphical key to gain access to your data.
The program can block unwanted calls, messages, and notifications from certain contacts or apps. You can also create private contacts and messages that will only be visible to you and hidden from other users on your device.
All photos and videos taken with a hidden camera will be automatically saved in secure storage and inaccessible to other people.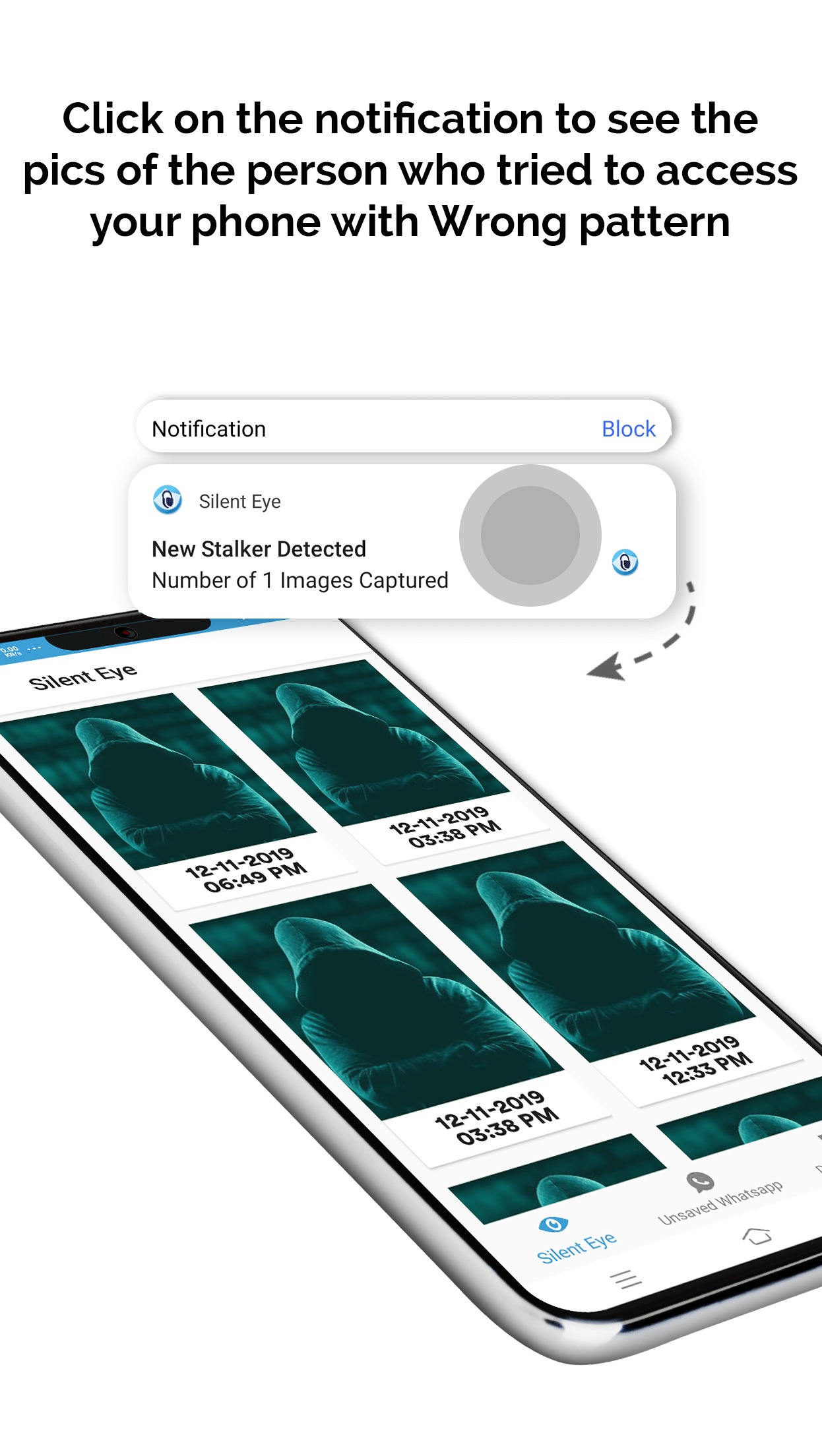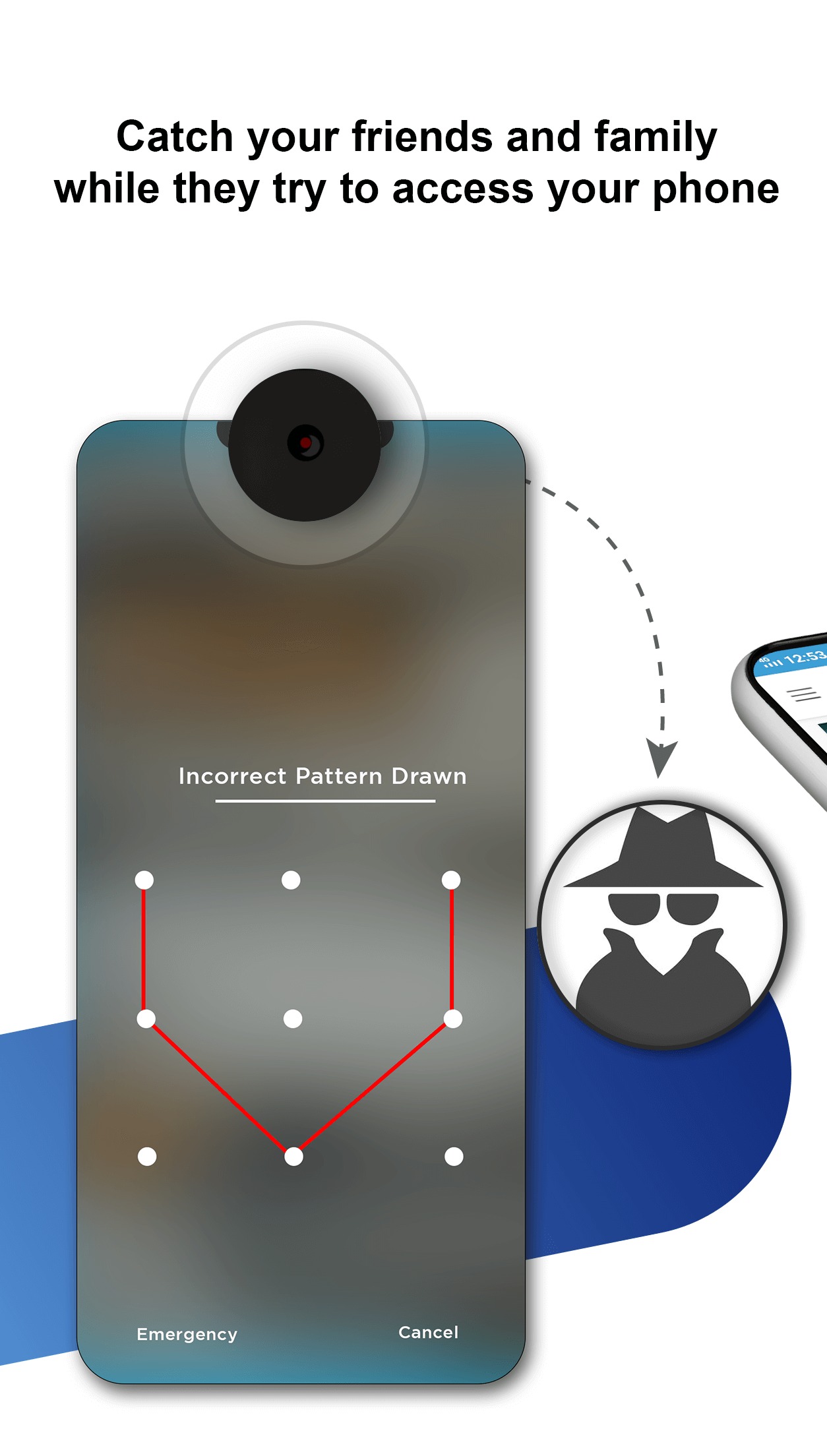 Phone Tracker: Phone Locator
Phone Tracker: Phone Locator is a reliable and easy-to-understand GPS-based location-tracking app. It is designed to help you track and locate your family, friends, and coworkers in real-time.
With its simple and easy-to-use interface, you will be able to pinpoint the exact location of any user you have added to your group. The app utilizes your device's powerful GPS module to give you the most accurate information about each user's location. You will be able to see their current location on the map in real-time.
Besides, you will also get notifications when users move between different locations. The app also provides a movement history feature that allows you to view each user's location over a period of time.
Track the battery level of all the devices that are added to your group. You can create family groups and add an unlimited number of users to them. You can also hide your location from other users at any time by turning on the "visibility" feature.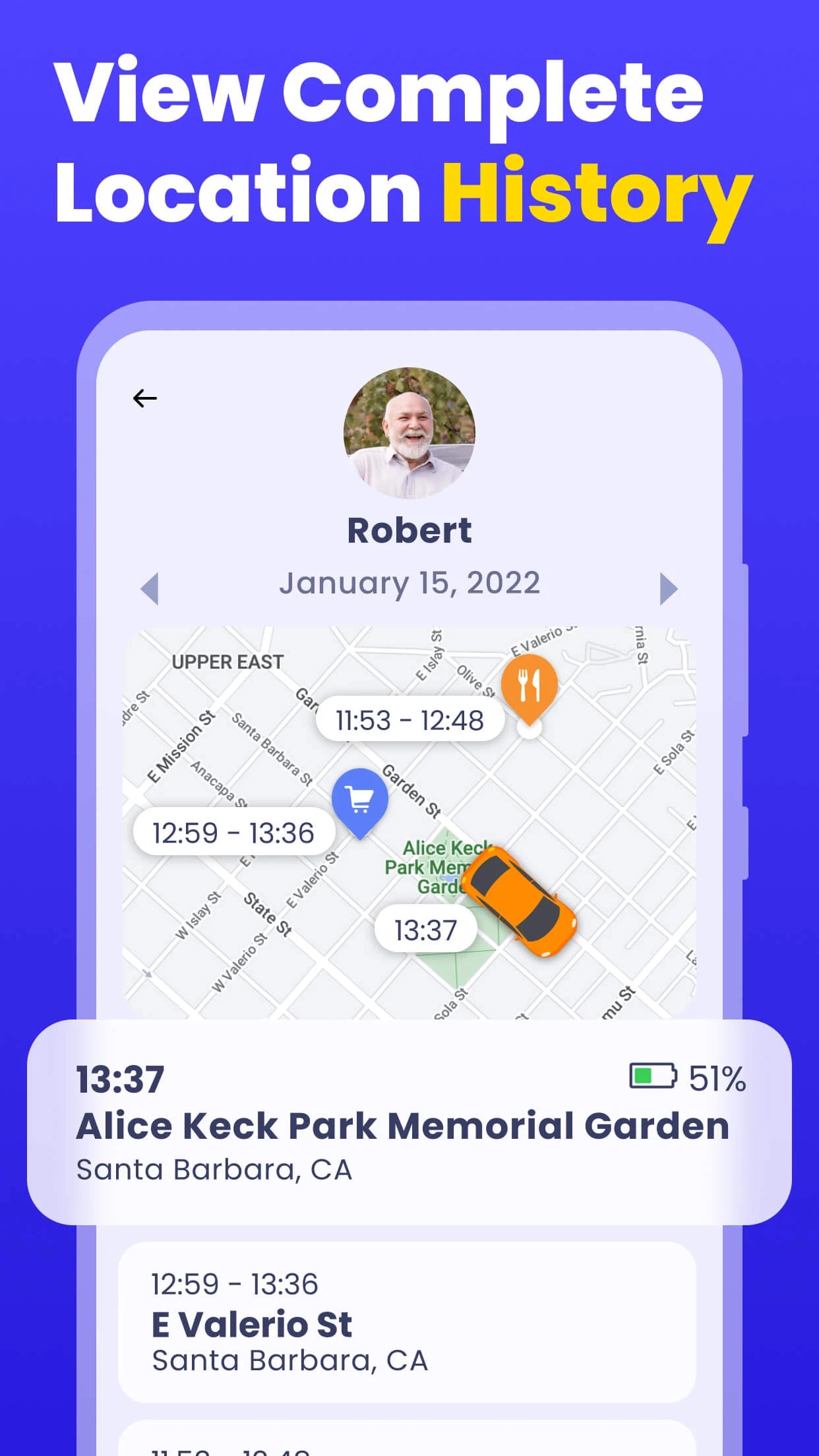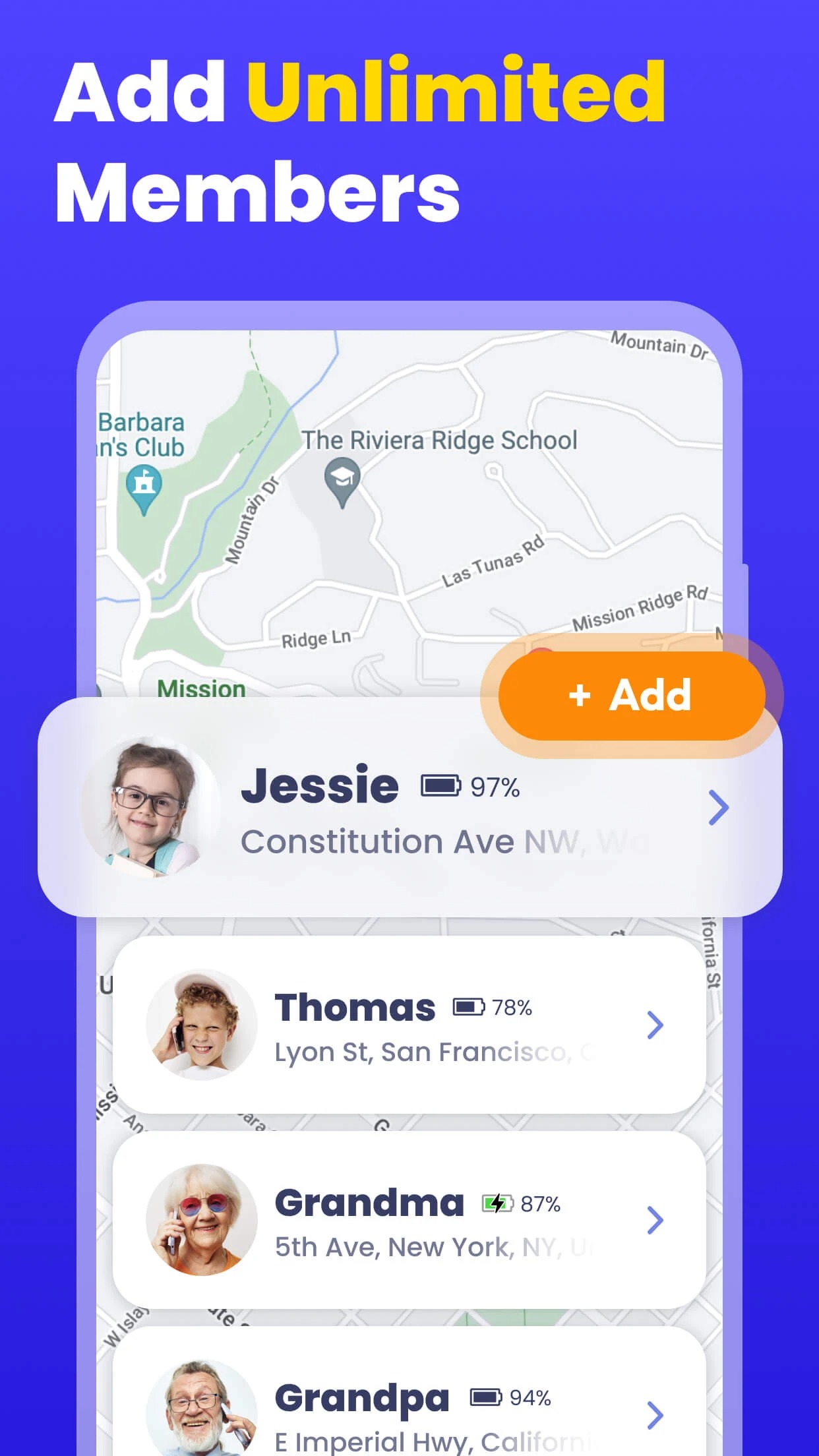 How to catch cheating spouse and Signs of cheating
This is not the practical app, but it's more for you to learn about signsof cheating and be prepared for everything. And even if you don't have a partner, the information in this app might be interesting to read.
It's really outstanding and funny how the developers created a whole plan on how to catch a cheating wife and how to catch a cheating husband. All you have to do is to open the app and you will see the topics immediately.
What is more, inside the app you will find the list of useful apps and software that can be helpful for you in a controversial situation. But the app is useful not only for catching cheating spouses! It also contains the info on how to catch the cheating boyfriend or girlfriend.
Furthermore, there are instructions on what to do when your spouse/boyfriend/girlfriend is cheating. Don't be desperate and everything is going to work out right!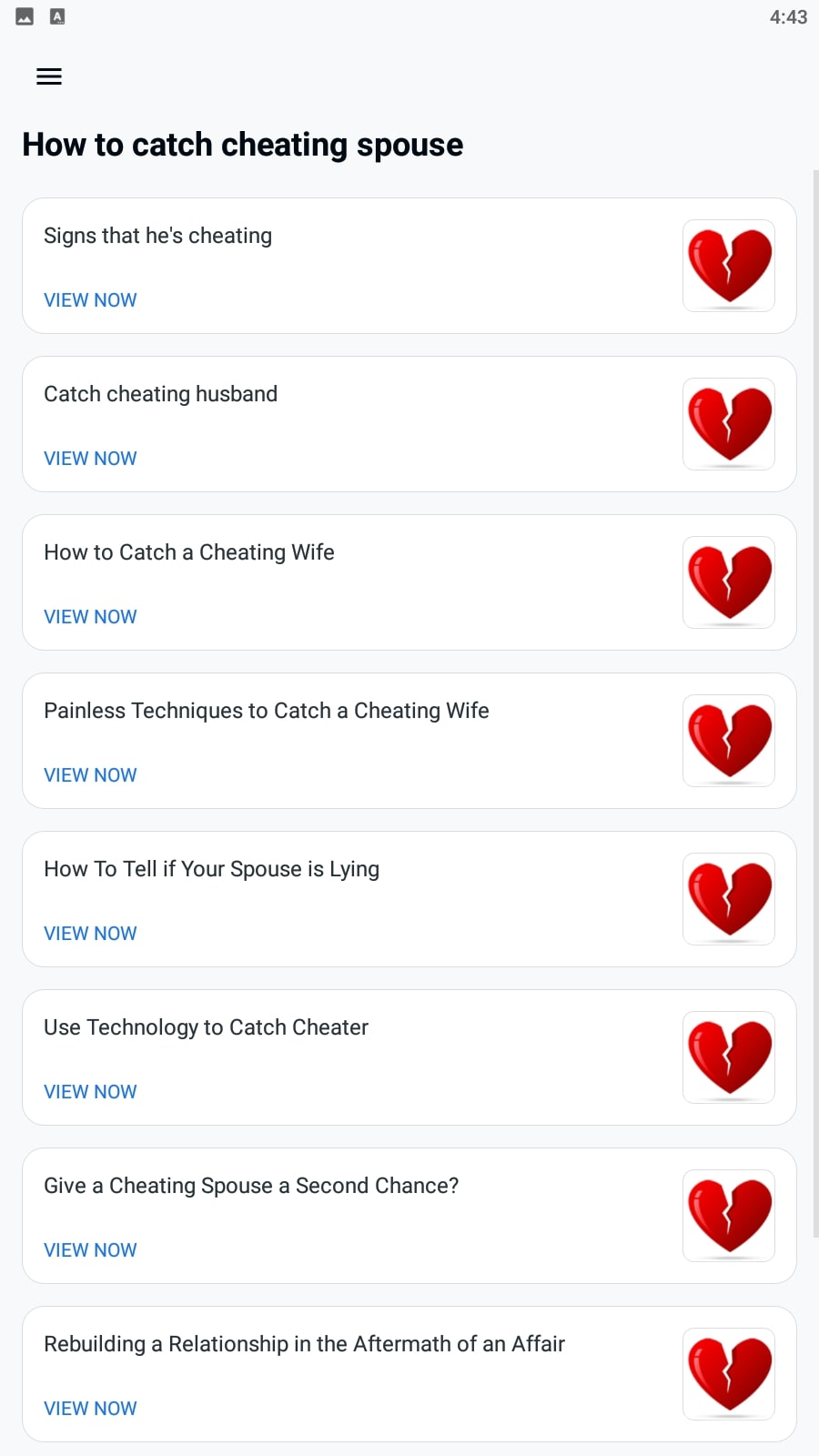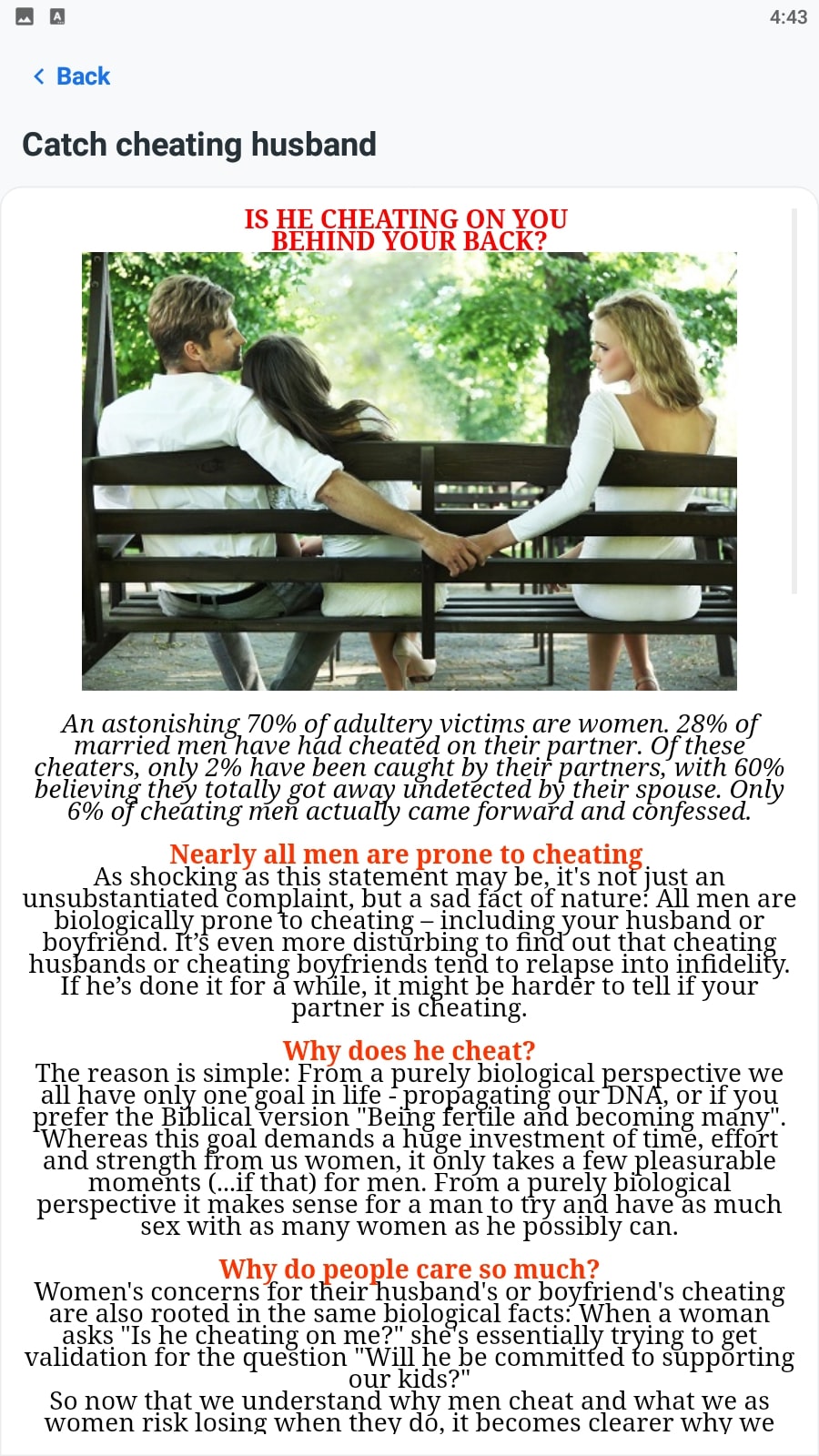 You may also like: 15 Best period tracking apps for Android & iOS
Find Proof – Cheaters puzzle
After all, we suggest you to take a break from your spy life and just to express your anger playing this hilarious game! Here an angry wife is trying to break into her husband's phone so she can find the proof that he cheated on her. This is a different kind of an app in our list, but it's really a gem in this topic.
What is more, this game can be a nice practice to actually guess a code of someone's phone (if case your patner still has an archaic cell phone). The overall idea of the game is more than fun, the gameplay is OK and the reactions of the main characters will make you laugh for long hours.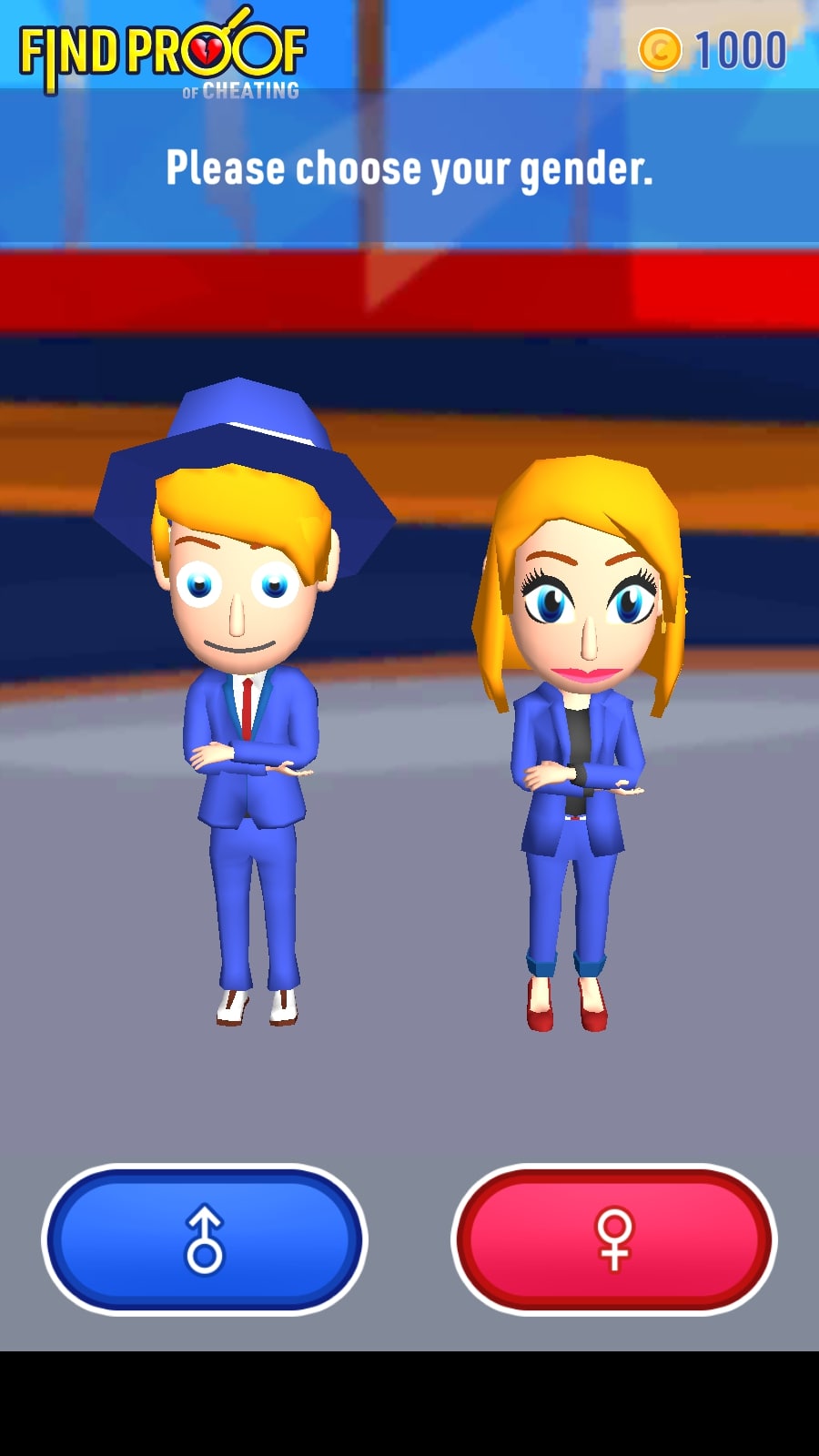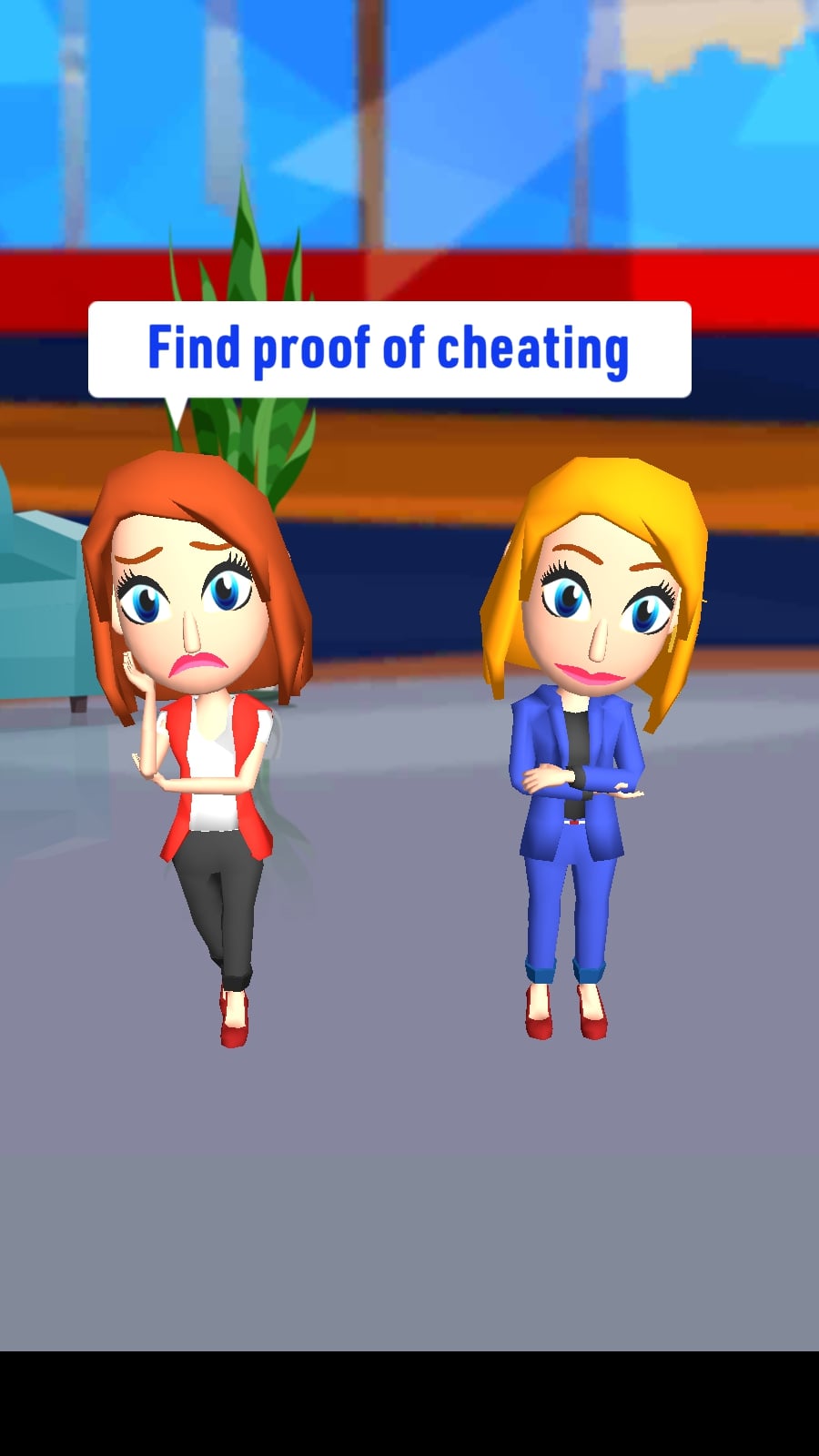 And, by the way, cheating happens not only in love relationships. Kids are a great example of cheaters. Because they are often suppressed by strict rules, they have to adjust and act behind the parents' backs. They also need to do lots of homework and write tests – let's be honest, most of them hate this – and that's why they become perfect at cheating.
So if you have the presence of cheating in your life and it's not you, but you want to get it clear, the best way is to talk with that person in private. And if you want to make 100 percent sure about the achievement, then you can always use the help of the following apps you will find on this list.