On a hunt for a calendar that will work nicely on your iPad? We have some options for you!
Take a look at our list of the 9 best calendar apps for iPad that help you structure your life. These apps cover all the tools you may need: to-do lists, journal, notes and more. All these apps are filled with handy instruments and deeply adaptable to fully match your preferences. Check it out!
Google Calendar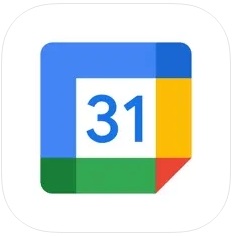 Let's start with the classics. This timetable app is widely used, so it must be included in our list.
This app might be considered a safe choice: it's perfect when you need a basic app for simple planning. It syncs with plenty of other productivity apps, which makes it incredibly user-friendly. Plus, it runs cross-platform, so you can reach it from your PC as well. The app is fully compatible with the iPad, so no visual issues or annoying borders here.
Beyond that, this app is quite flexible. You can use it to monitor your assignments, track chores, and much more. Adding new chores doesn't take much effort, and there are several modes to try. The app suites for collaborative work, and you can invite people to join and edit the timetable.
The app lets you organize teamwork and make group projects much easier to handle. Besides, you can add links to online meetings and calls to reach right from the app in secs. You can also make numerous calendars: for work, study, daily life, and whatever else.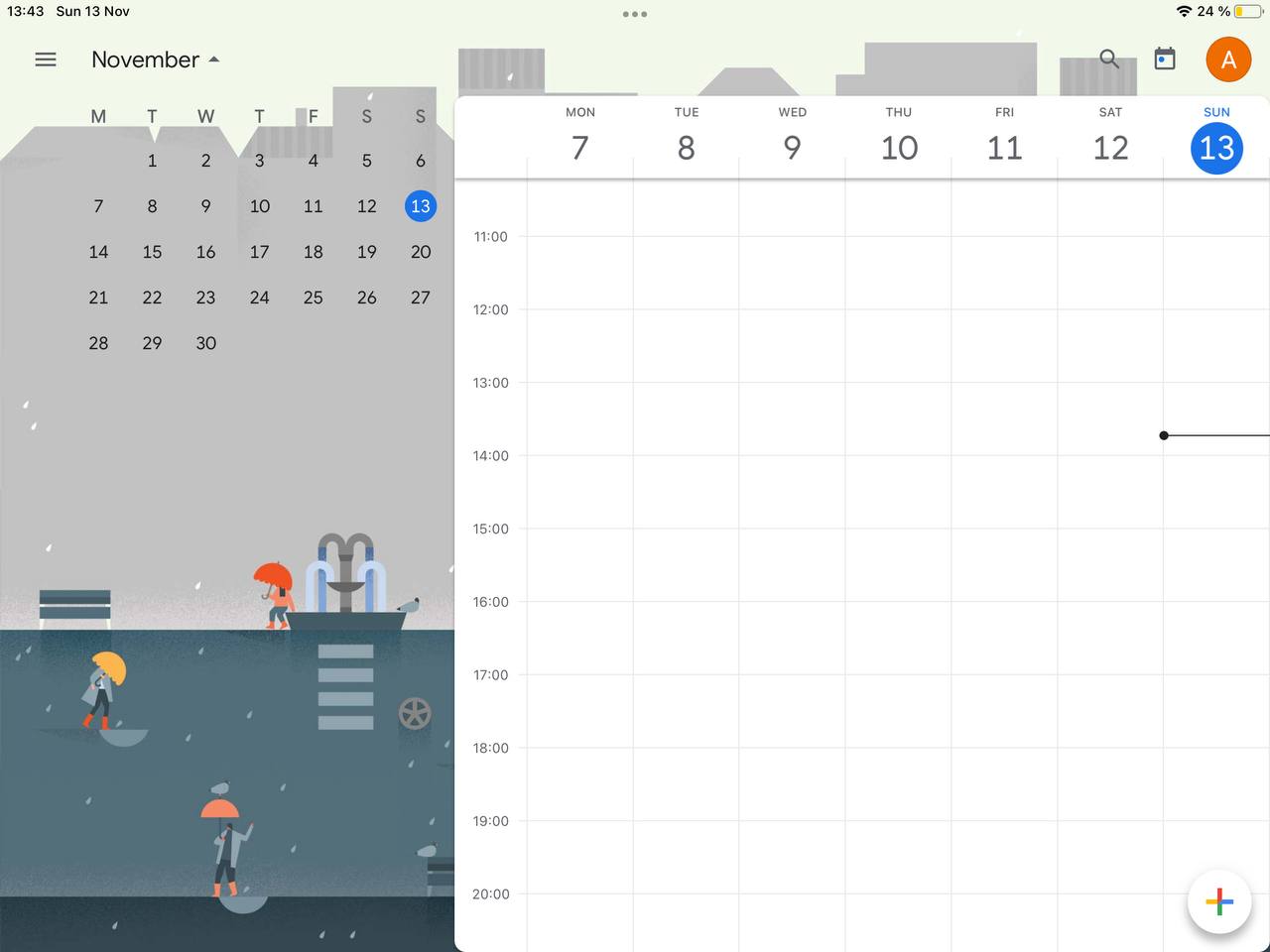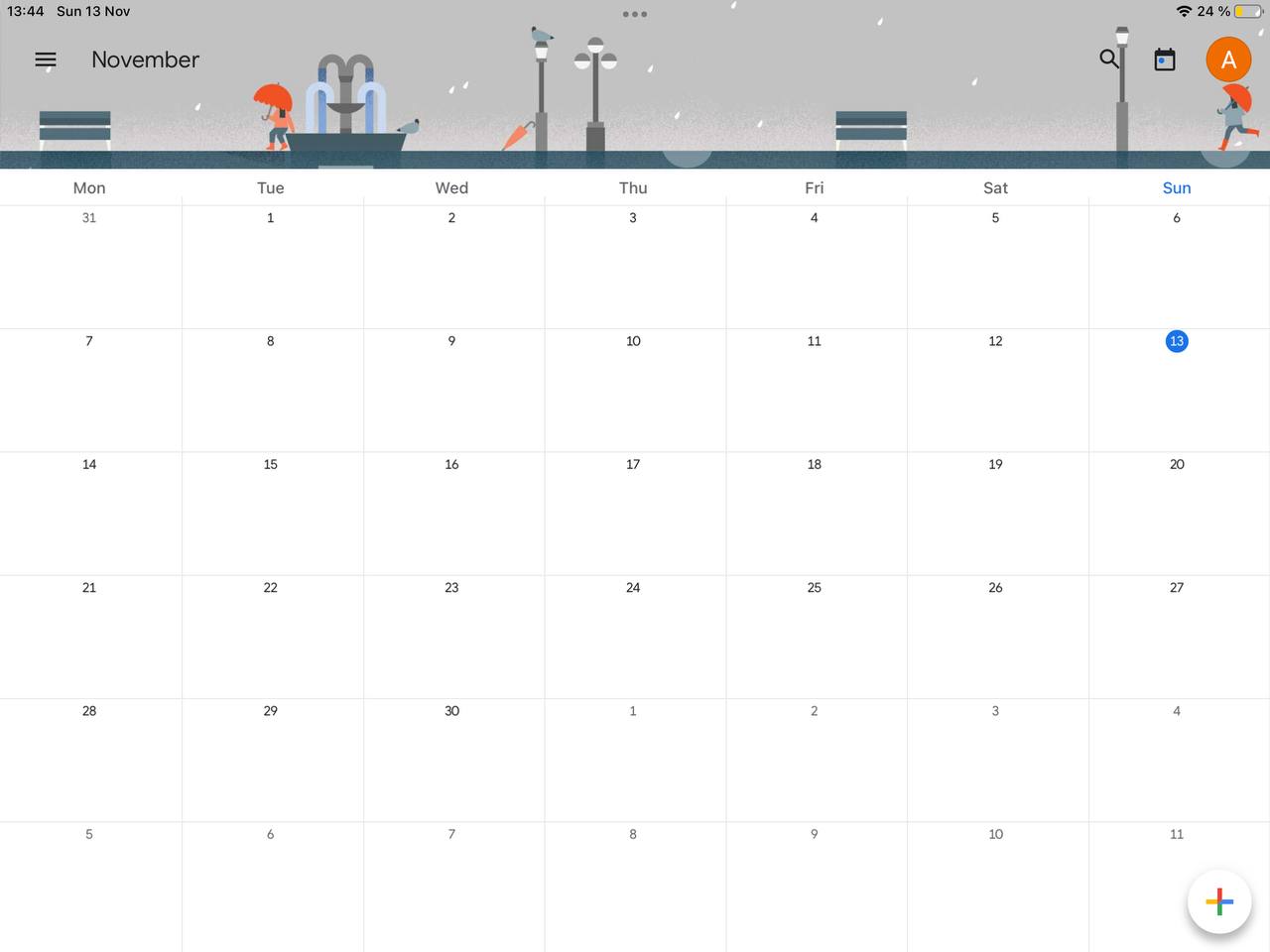 You may also like: 9 Best Chore Tracker Apps For Adults
Tiny Calendar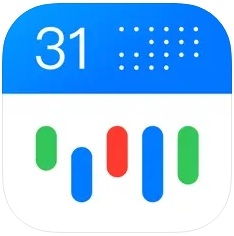 Next, there's an intuitive agenda app for minimalism lovers.
This app is all about simplicity. You can figure it all out at the first glance, even if you haven't used a timetable before. Herewith, the design of this app is aesthetically pleasing, so you won't get disappointed here. You get to fully adjust the theme, use your own color codes, switch fonts, and other stuff to make it fully personalized.
Just like the previous one, this app integrates with numerous calendars and scheduling tools, so it's easy to incorporate it into your productivity routine. The app covers numerous smart gestures to make the experience even easier. It takes secs to add new duties, and you can generate repetitive chores as well.
There are several views for you to switch here: forecast, day, week, month, and more. You can swap views in one tap to view your entire timesheet or a specific chore easily as pie. The app runs offline and caches all the edits till the next web connection. It also comes with an alert system that helps you stick to the timetable.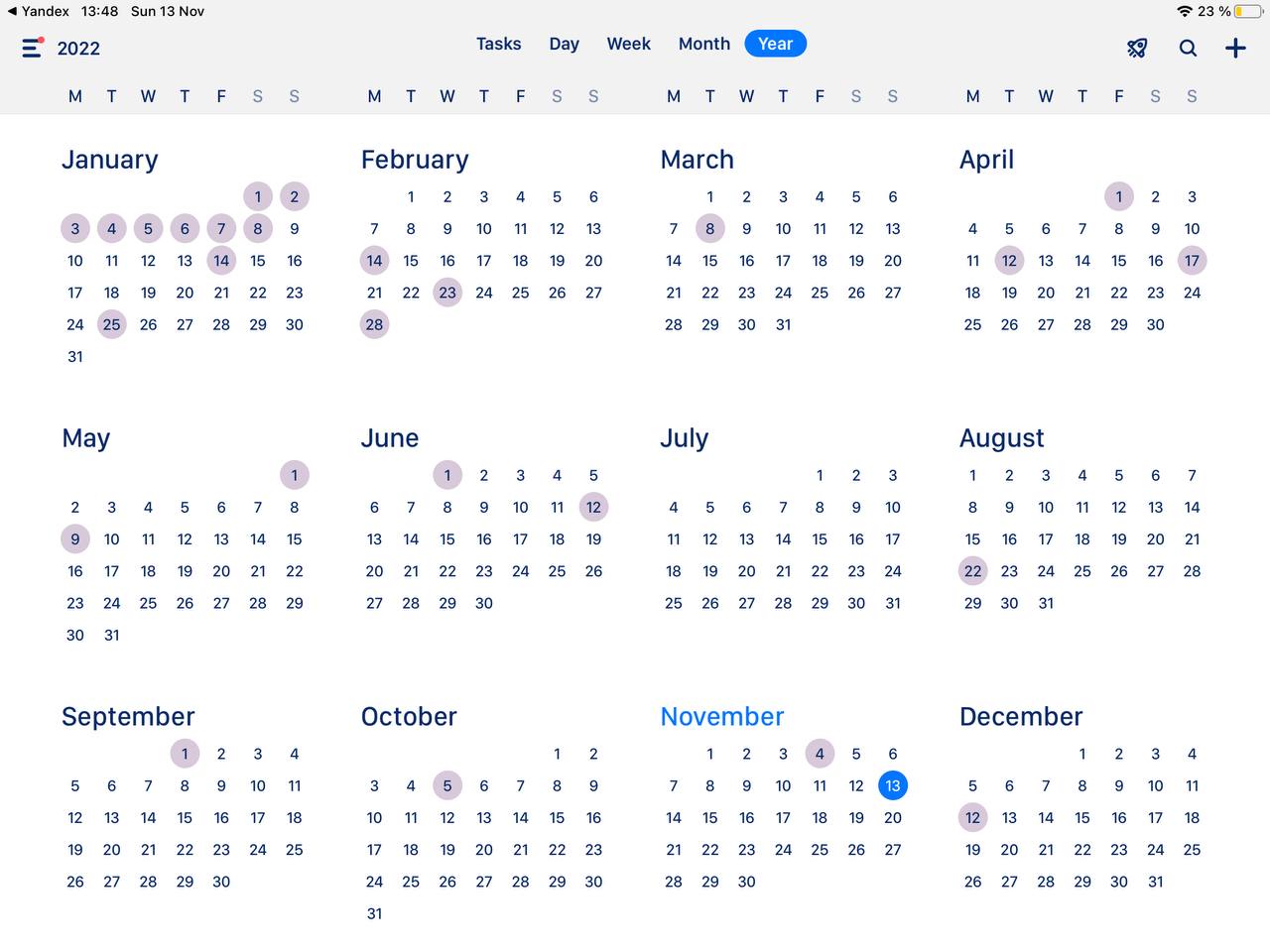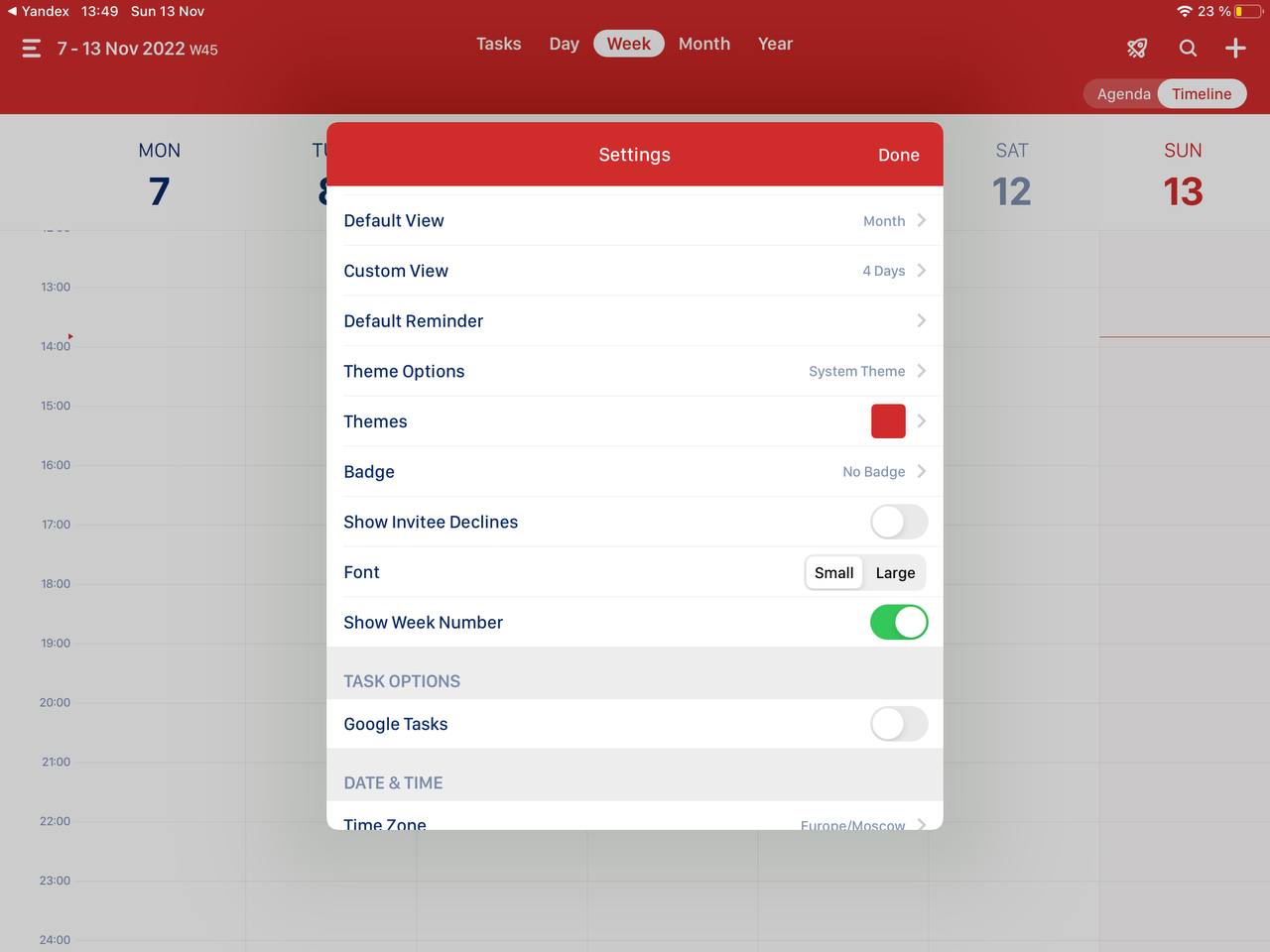 Planner Pro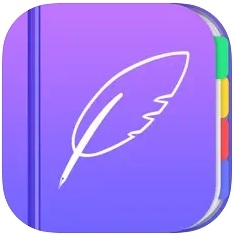 That's another stylish app that runs great on iPad.
It's a one-stop tool that serves as an agenda, chore assistant, notebook, and more. It lets you have your entire agenda management in one place, which saves time and memory space. The app is highly adaptable, so you can set it to fully meet your demands. It syncs with other similar apps and lets you import all the info in a few taps.
The app covers several modes to try if needed. You can also establish the starting dashboard with all the instruments you use most. The app also lets you generate repetitive assignments and assignments right away. You may even set up a full recurring period. The app lets you prioritize the chores and add sub-chores for each of those.
The chores may be accompanied by notes. The notes may include pics and sketches, and you can handwrite them with your Apple Pencil as well. The app comes with an alert system you can regulate as needed. All these tools are free, but there's also a pro-sub-pack with extra tools.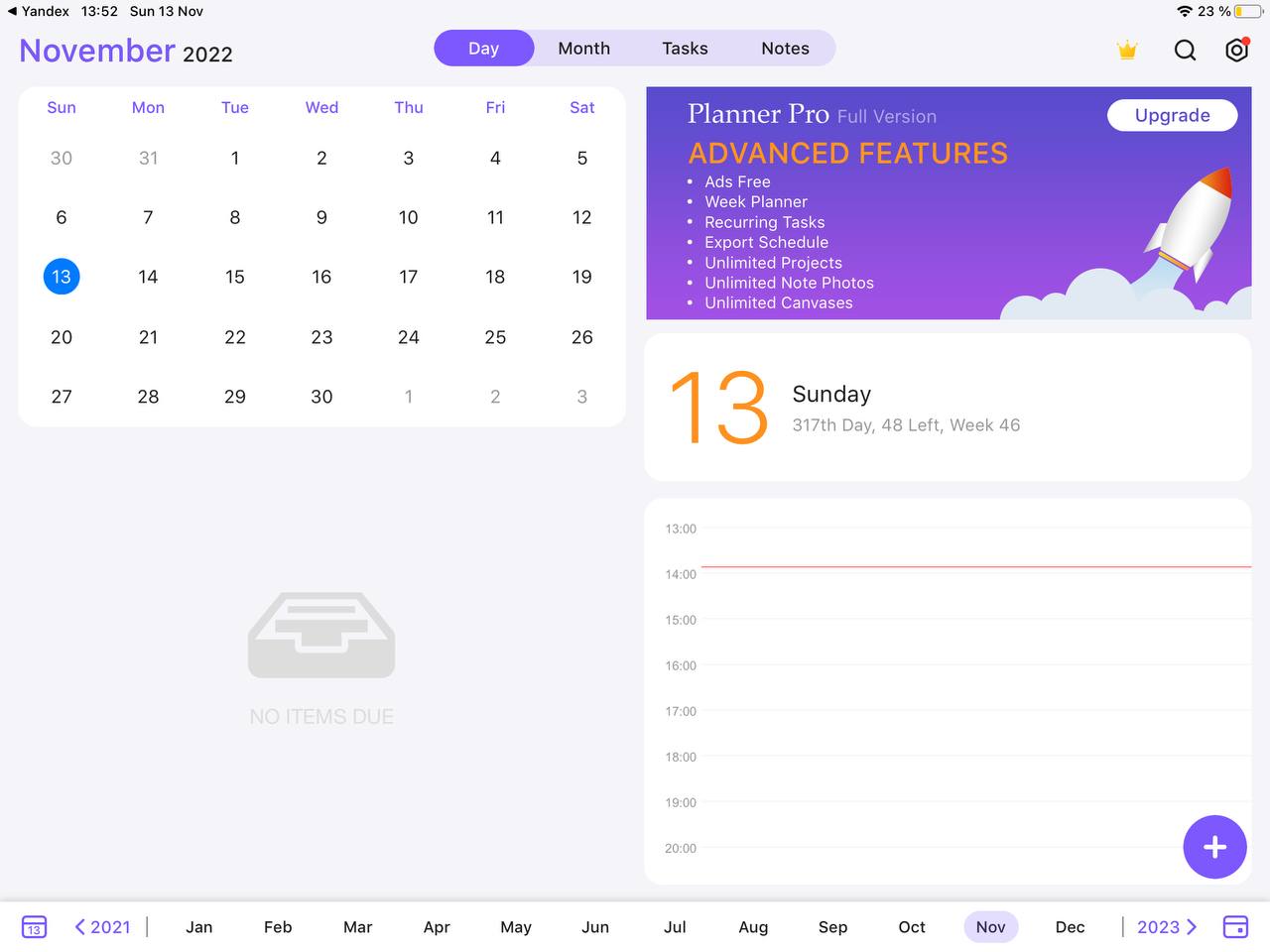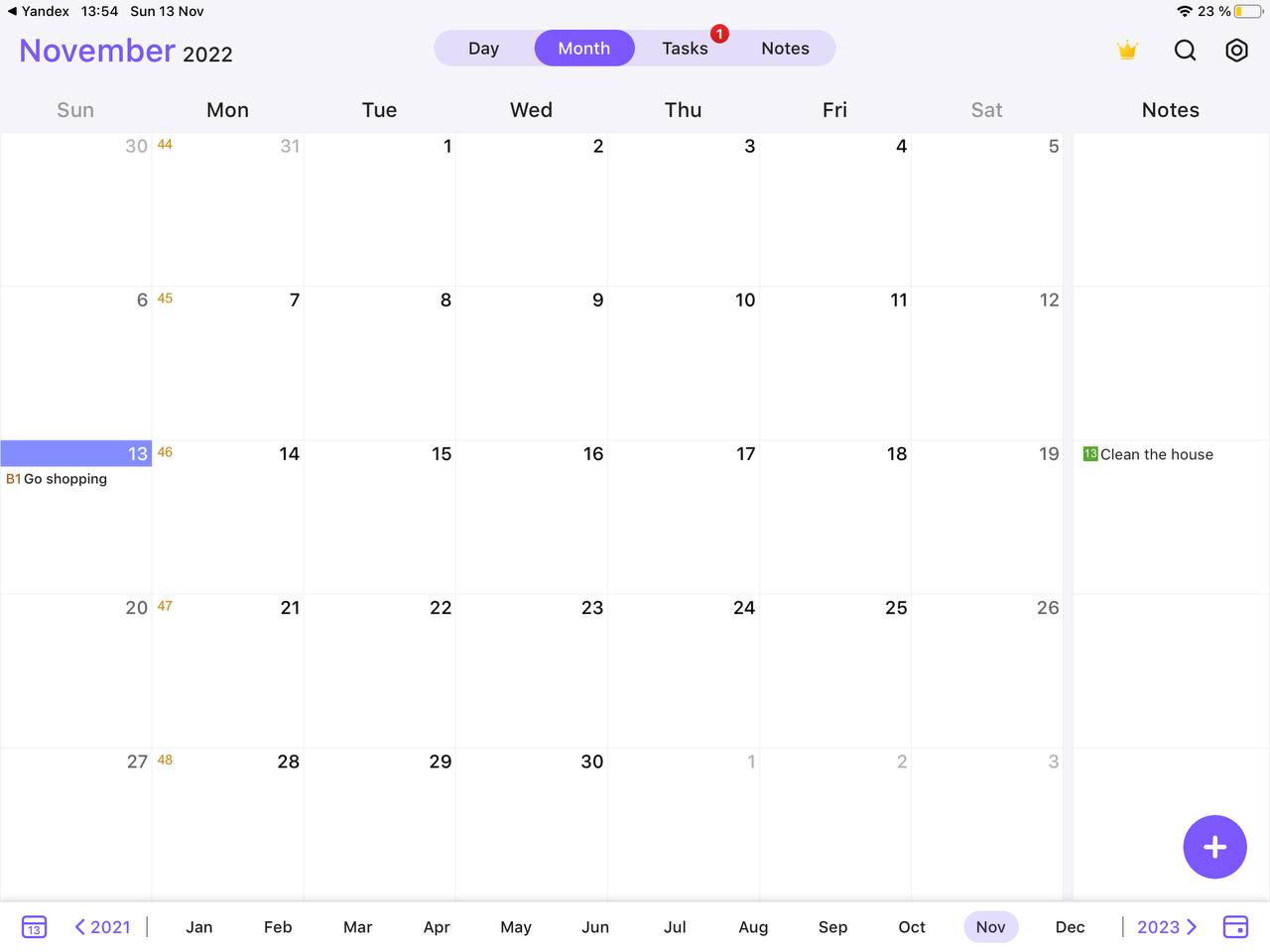 Fantastical Calendar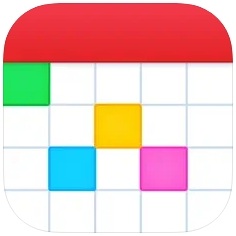 If you pay a lot of attention to the visual of your apps, this one is your cup of tea.
This app comes with a neat UI, and it has all the instruments you may need from the timetable. It's a nice tool for everyday use, and it looks great on an iPad. The left panel covers all the essentials: a mini timetable and the list of top aims for the day. Yeah, it's a small thing, but small things are what make a perfect app, and this app is packed with those.
The app is fully compatible with the iOS system: it lets you add widgets, supports split views, and lets you add chores from other apps like maps, and more. As you're adding a new event, the app will analyze your contacts and other apps to generate links right away. It syncs with multiple apps, which makes planning a lot easier.
Beyond that, the app comes with handy widgets for your smartwatch (when most apps don't). You can use it to set smart alerts. For illustration, you can attach the alerts with GPS tags and not just time. You can also adjust the dashboard by adding weather widgets, and so on.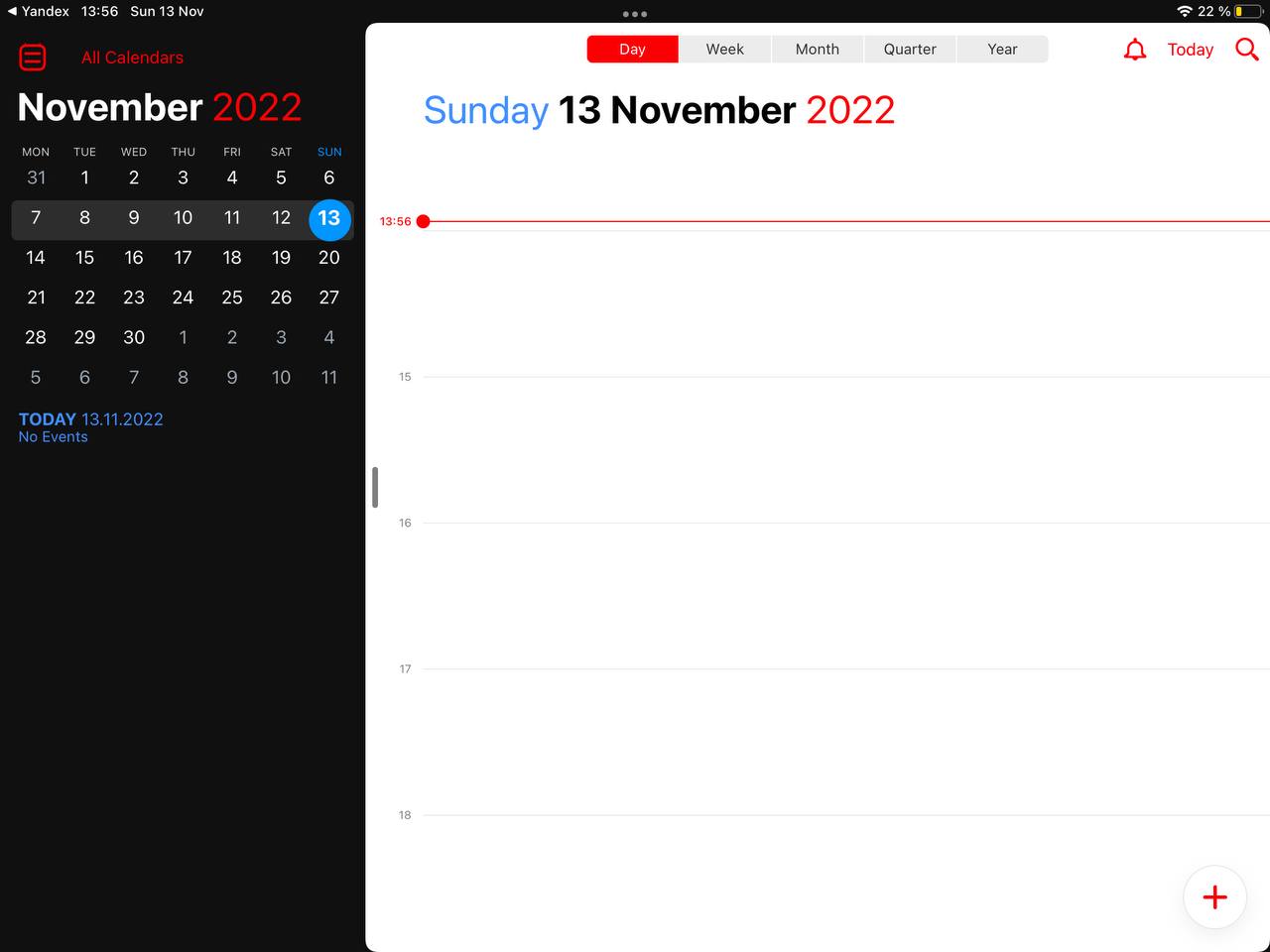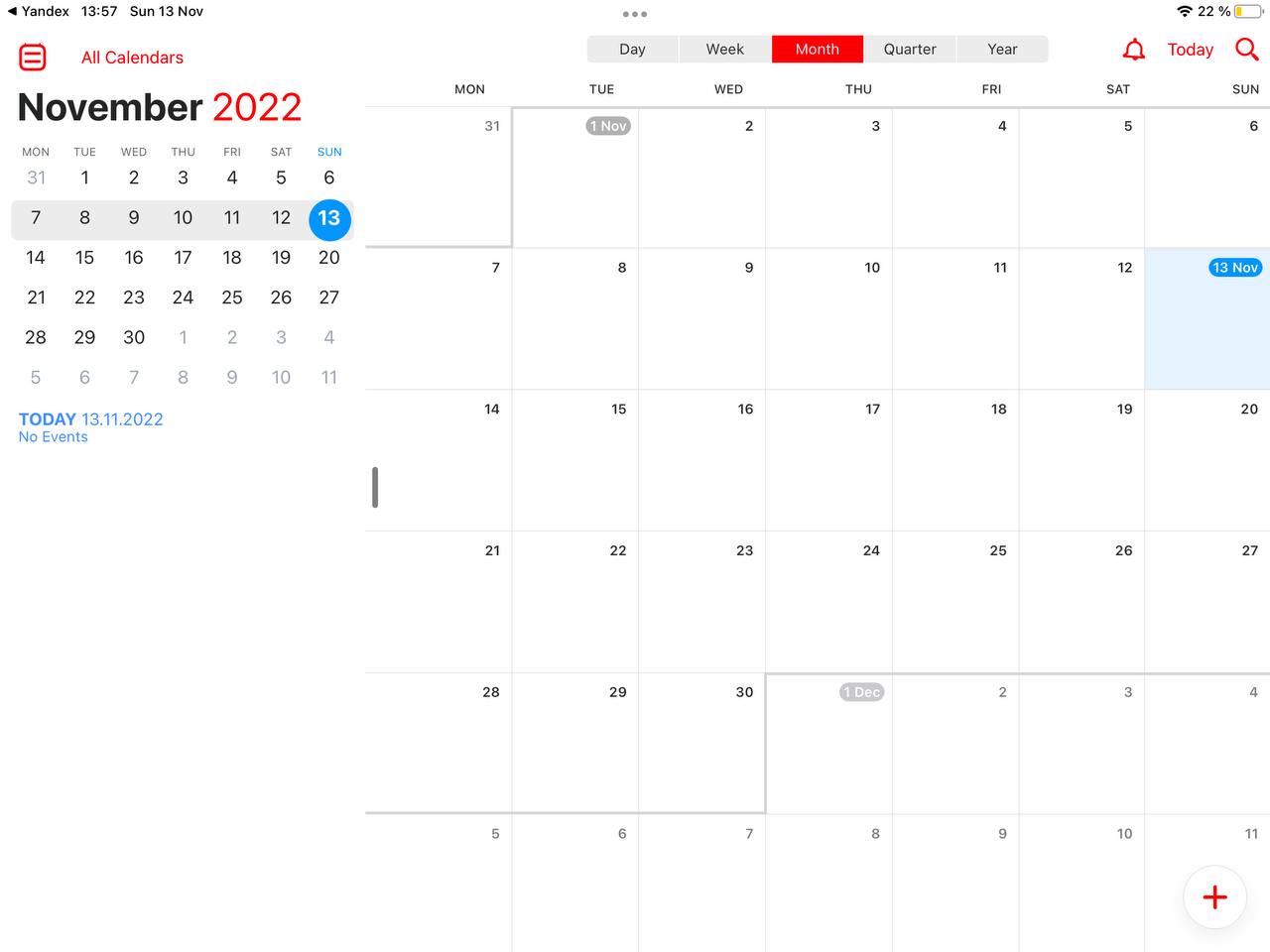 Check also: 10 Best Time Blocking Apps For Scheduling
Pencil Planner & Calendar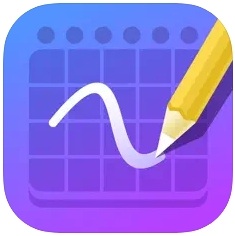 This app is a must-have for those who are into handwritten schedules.
If you tend to enjoy working with paper journals and timetables but want to move to digital ones, give a try to this one. The app lets you use typing and handwriting for adding events, handling schedules, and all that. Needless to say, it works best with Apple Pencil, but you can use it with any other stylus.
The app works as a bullet journal, timetable, and even a personal diary, so you get all the efficiency tools in one. It syncs with other agenda apps, and you can import assignments with a few clicks. The app covers two modes and comes with several viewpoints to switch.
You can also use highlight and tags to structure your duties and make a timetable easy to navigate. As for handwriting, the app covers multiple brushes and pens you can use. You may regulate the thickness, color, and style of a pen if needed. There's even a pack of marks and stickers to make the experience more fun.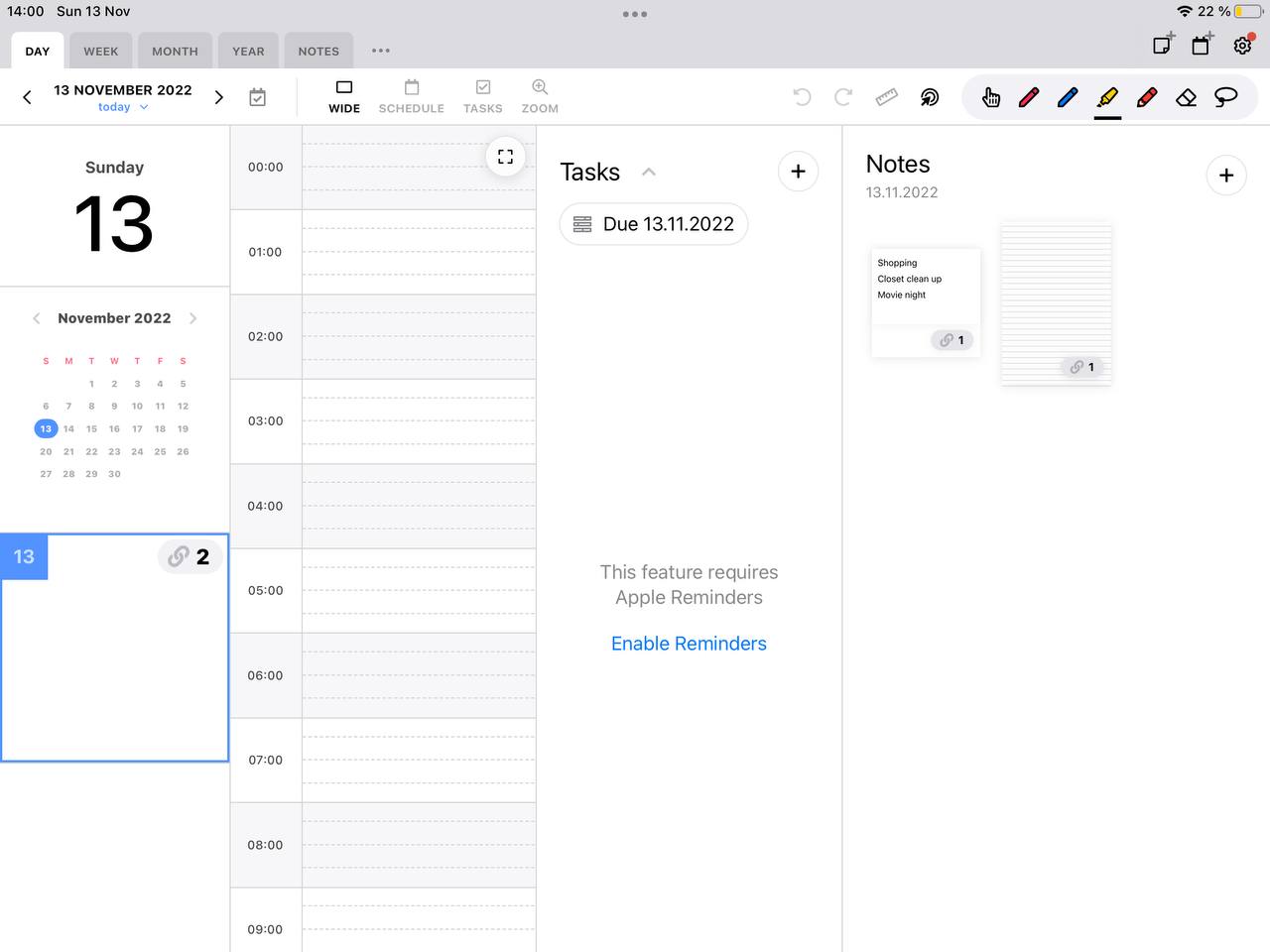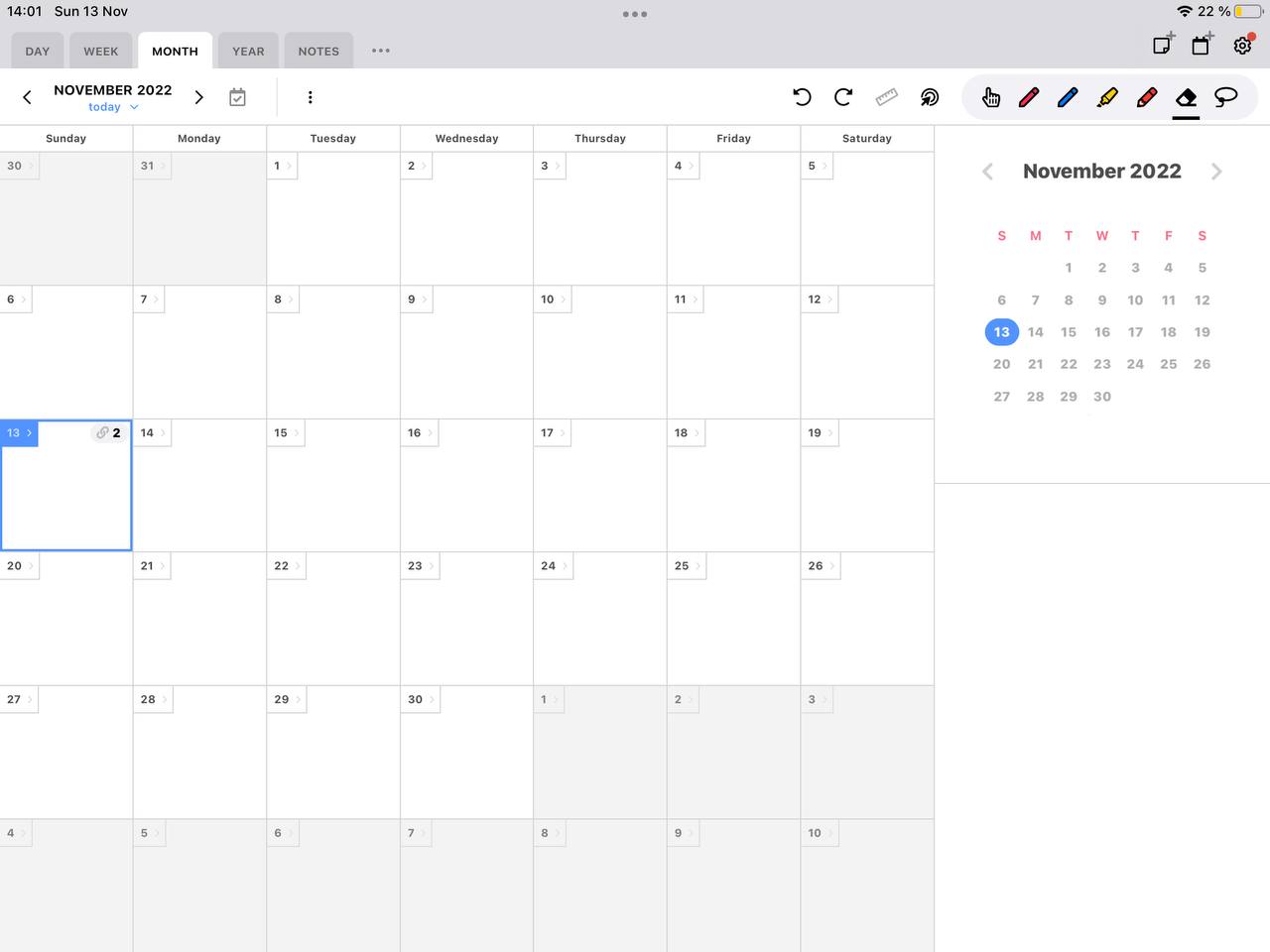 24me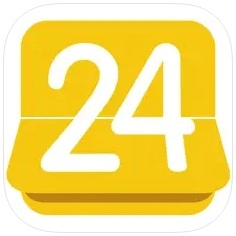 It's a smart agenda app that lets you get more efficient.
This is a powerful yet convenient app that helps you get full power over your aims and timetable. The app covers an agenda, aim list, and notes tool, so you won't need any other productivity apps. All these instruments are fully synced, which saves plenty of time and lets you make sure you won't forget about anything.
More to that, the app syncs to plenty of other apps, and you can easily import events and generate quick links for upcoming video meetings, and all that. You get to easily turn texts into chores (it literally takes a few taps). The app also syncs with your smartwatch, so you get to add handy widgets and custom reminders if required.
The app is highly adjustable. You get to switch label colors, fonts, alerts sounds, and much more. You can also mark assignments with emojis and icons and add media files to notes. Plus, there's a smart alert system that reminds you of duties and even notifies you of traffic if you have a meeting outdoors.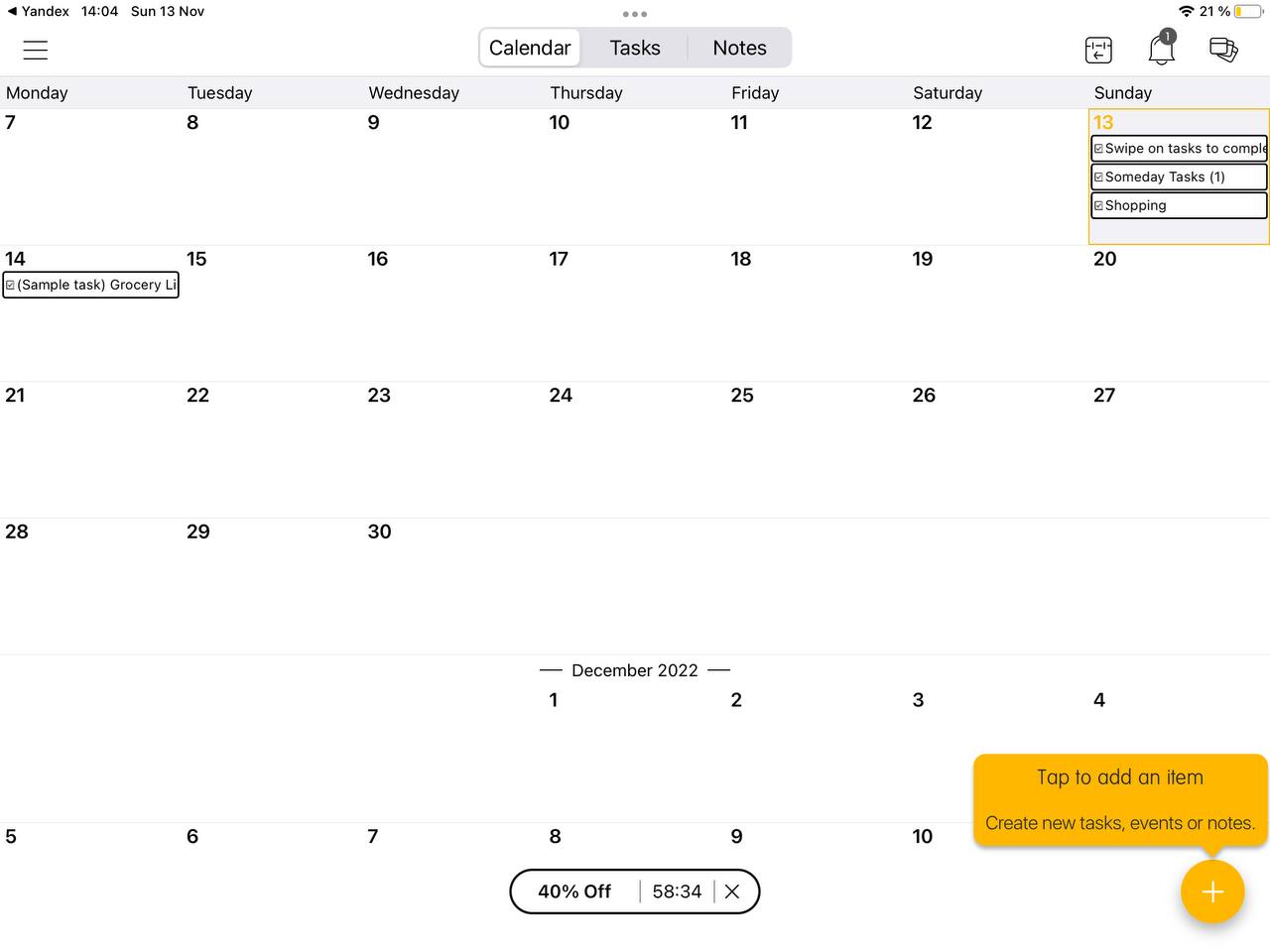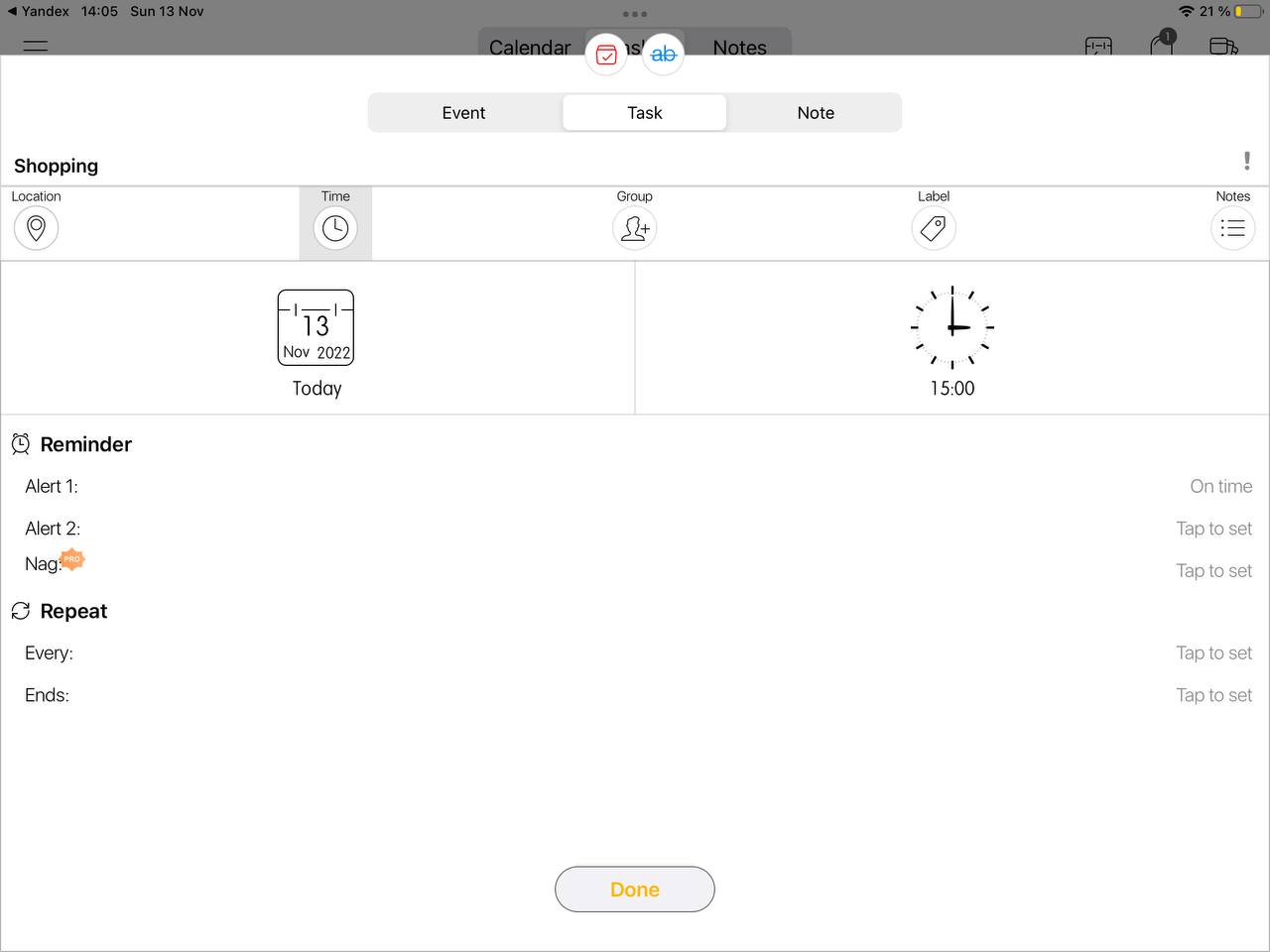 Simple Calendar
Here's a personal agenda app that helps you handle work, study, and family chores.
This is an incredibly user-friendly app, so if you're trying to get into planning, this is a nice option to start with. It covers all the regular views, you can easily switch to see your entire schedule or a specific chore. Herewith, you can personalize the app by swapping between over 20 themes to match your aesthetic.
You can also regulate the font size to meet your prefs. You can also add as many sub-tasks as needed and attach notes to them. Likewise, the app lets you add quick links to maps, emails, and URLs.
The app covers multiple schedule templates, and you get to add repetitive chores with one tap. It also comes with 6 widgets to add to your lock screen. And if you want your timetable to remain fully private, you can protect it with a passcode to make sure you're the only one with access.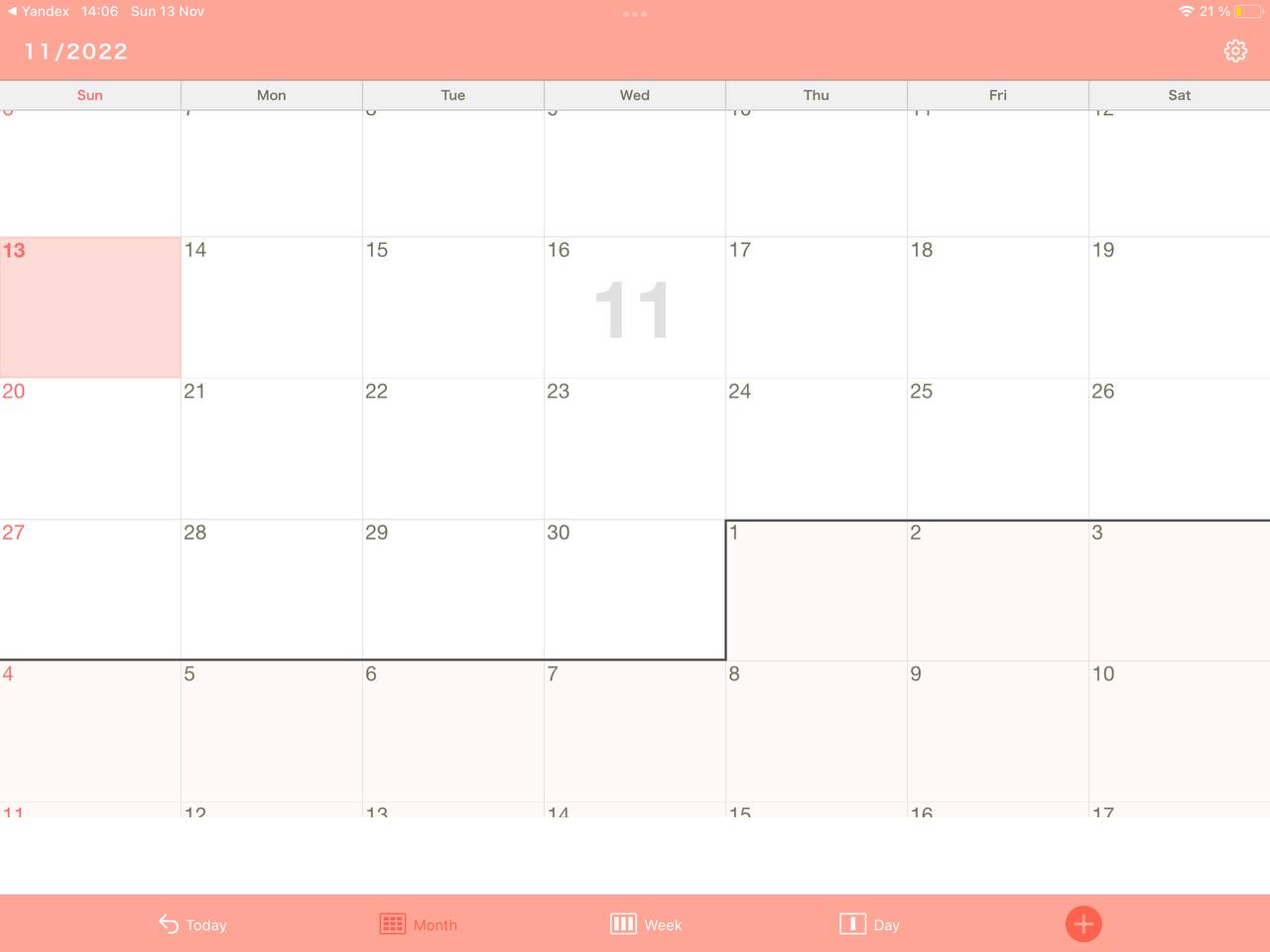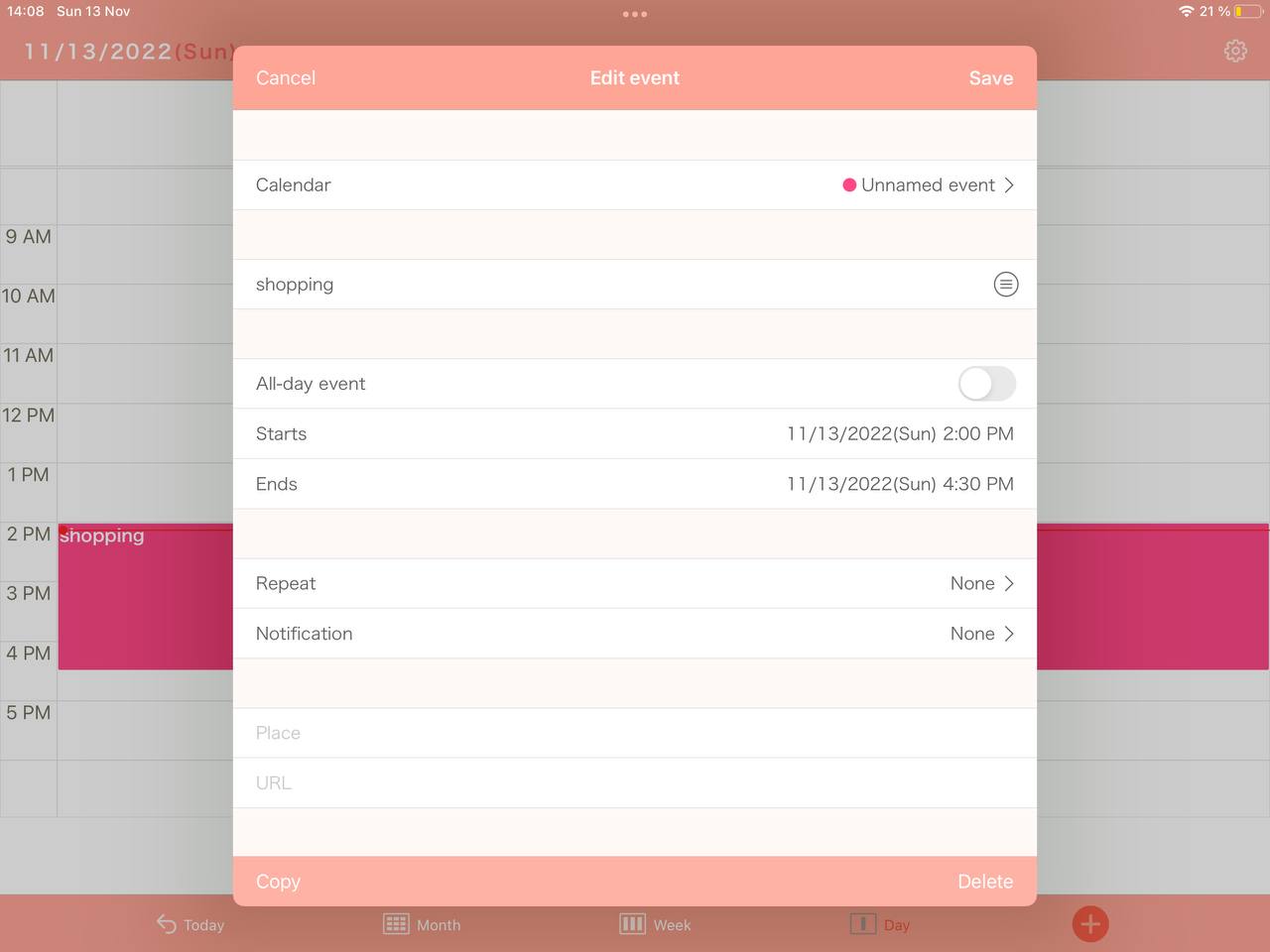 Brite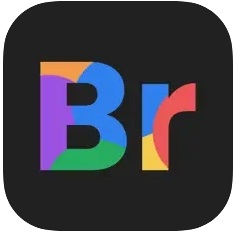 There's a deeply customizable agenda app to increase your fruitfulness.
The main goal of this app is to gather together all the must-have productivity tools, so you won't need any other apps for that. So apart from a calendar, this one includes a habit tracker, notes, diary, budget journal, and more. There's even a tool to monitor your mood and meditation exp.
The app lets you scheme and view the assignments' day by day. You get to swap between views and use tags for simple navigation. You can split more complex chores into small ones for easy use. Herewith, you get to add time and geotags along with links and notes.
It's a great tool for group work as there's a chat, and you can send invitation links to edit the schedule. Likewise, the app covers a flowchart tool that lets you visualize plans.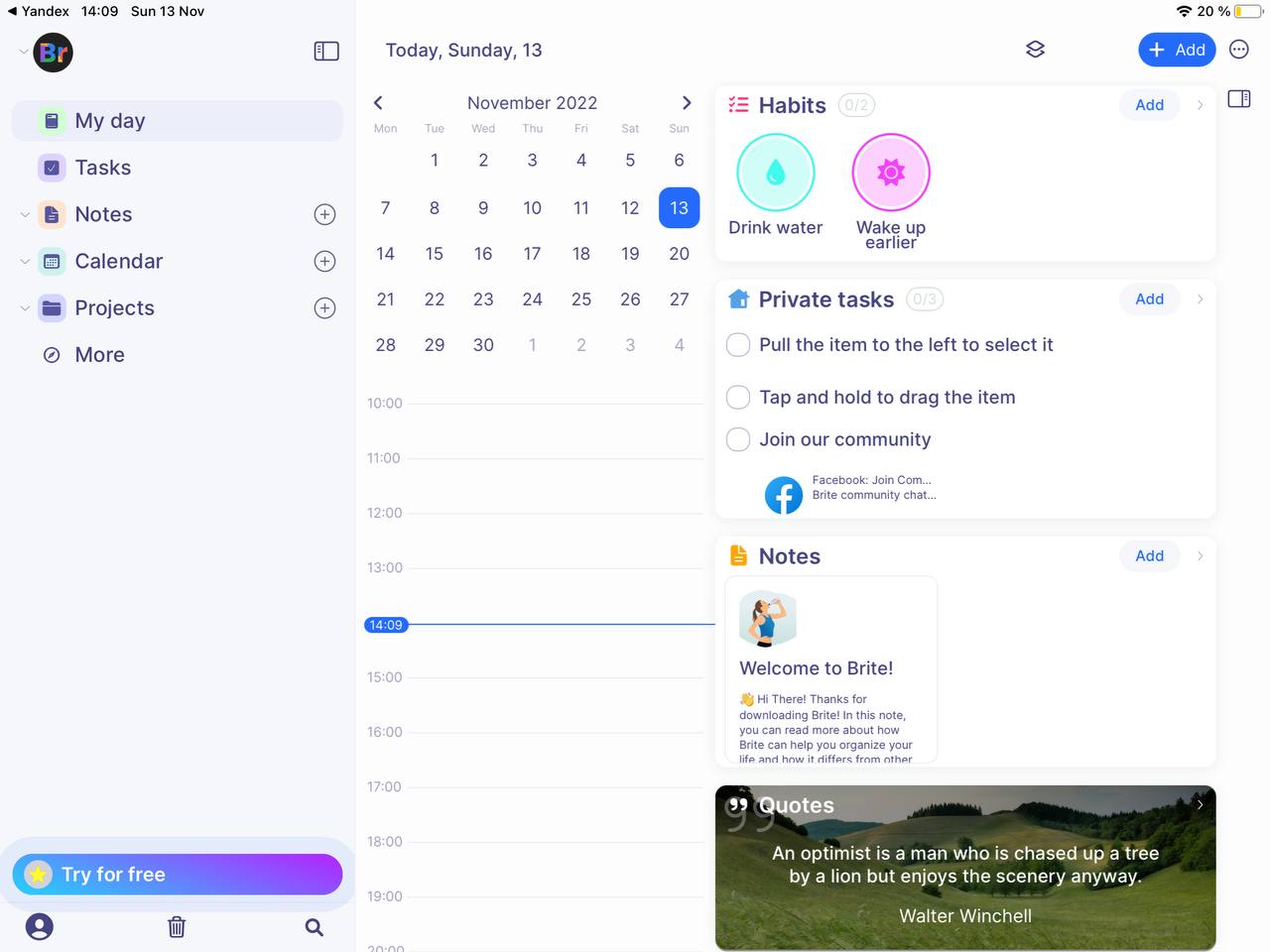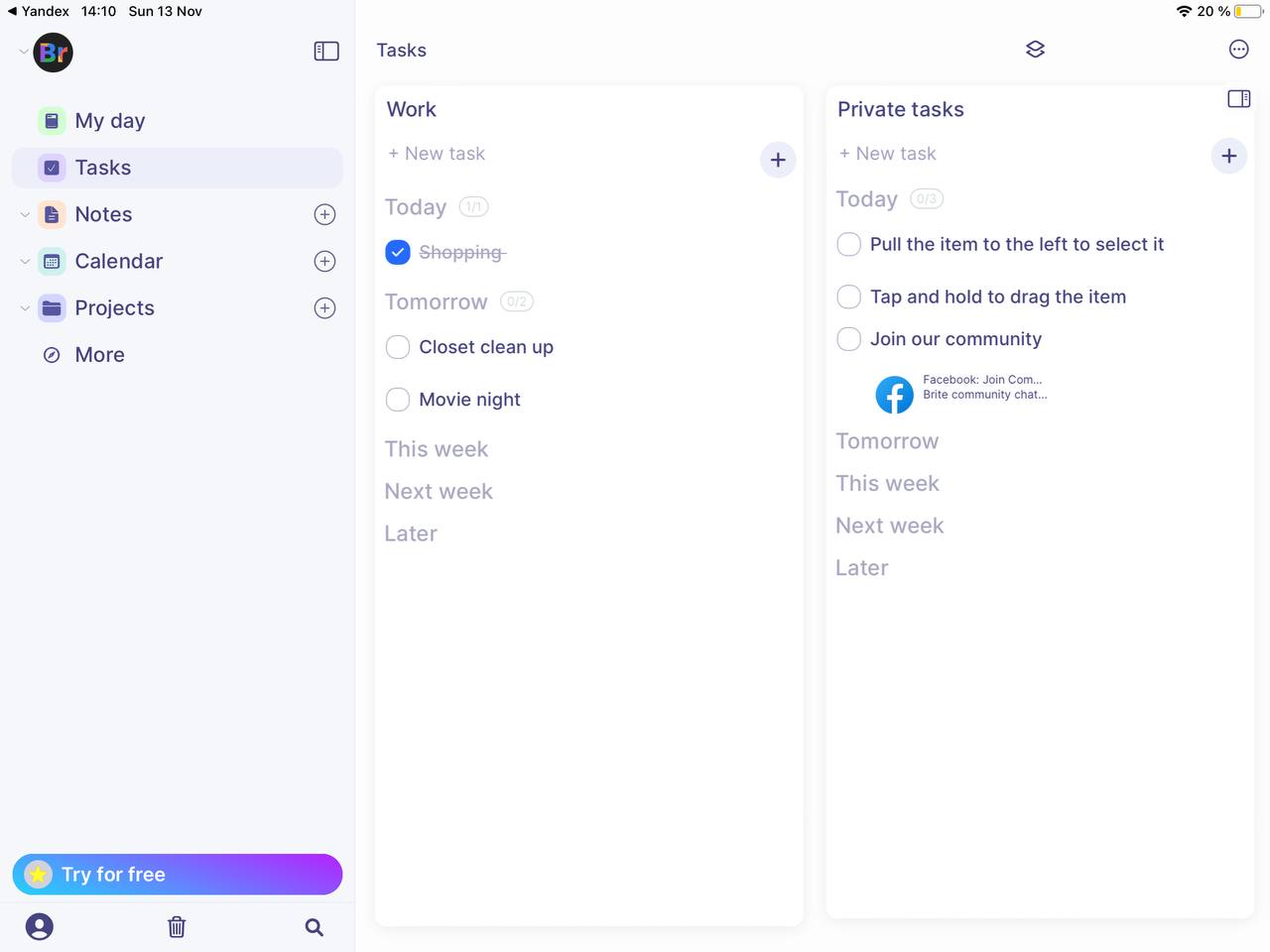 You may also check: 8 Best Visual Schedule Apps
Mindlist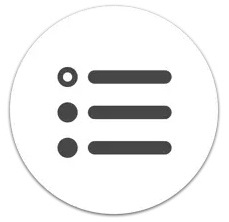 And lastly, we have a handy calendar for all minimalism lovers.
This app comes with a clear, stylish UI that lets you easily handle your aims and timesheet. The main goal of this app is to let you use it immediately after downloading, without the need to figure out how it works.
There are no ads or other intrusions, so you can stay concentrated on your goals and plans. You get to structure your day, week, and month in detail by generating as many chores as required. Plus, you can split complete chores by splitting and arranging them. You also get to adjust the UI by playing with themes, fonts, and more.
The app even comes with night mode, so you can plan your chores with poor lighting. It syncs with other apps, so you can add links and import info right away. And don't forget about the reminders: you can set those for meetings, deadlines, and all that.