Do you want to try yourself as a store owner? It's actually quite a difficult job. Working the cash register, sorting merchandise, decorating the store, advertising, and more are all part of the duties of this profession.
If these duties do not scare you and arouse interest, then you can try these best pizza shop games.
Yet, if your goal is to become a real tycoon and even create your own retail chain, then play these best shopkeeper games for Android & iOS.
Tiny Shop: Craft & Design
The developers of the Tiny Shop game offer you to open your own shop selling magic items and artifacts. Here you can create unique items that will easily find a buyer. Create your store from scratch. Think over its location and appearance. Fill the shelves with amazing products that can be found only at your shop.
The game is for everyone who loves role-playing games. Choose categories of goods, and conduct business conversations with suppliers. Surprise everyone with your talent to do business and make a profit.
Witches, magicians, and knights often appear in the ranks of visitors. Make them satisfied with the service and the purchase. This will help you get more points and attract new customers. Your rating will grow right before your eyes.
You can even hire an assistant to stand behind the counter instead of you. All you need to do is set the desired price and fill the warehouse with popular items. Add magic plants to your greenhouse to use them to create healing potions and tinctures.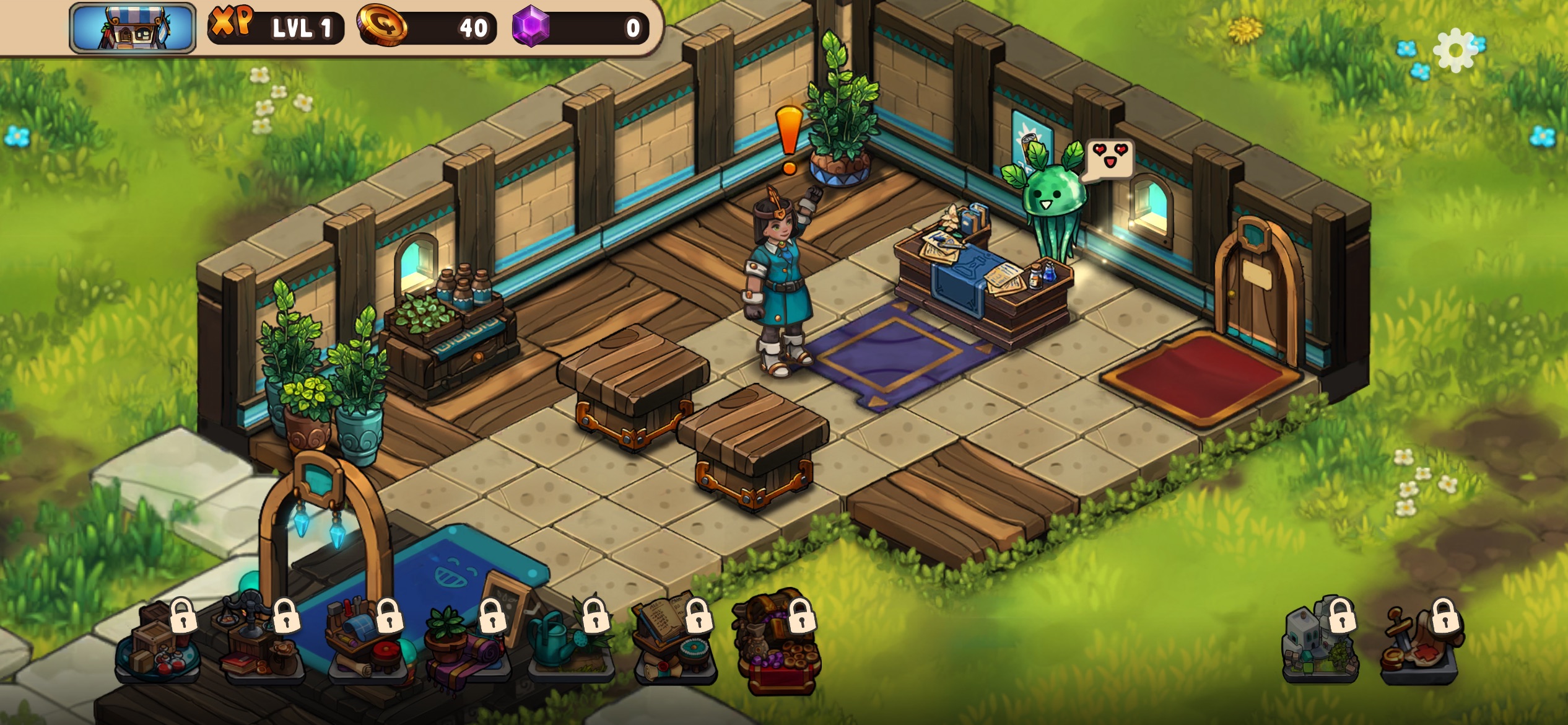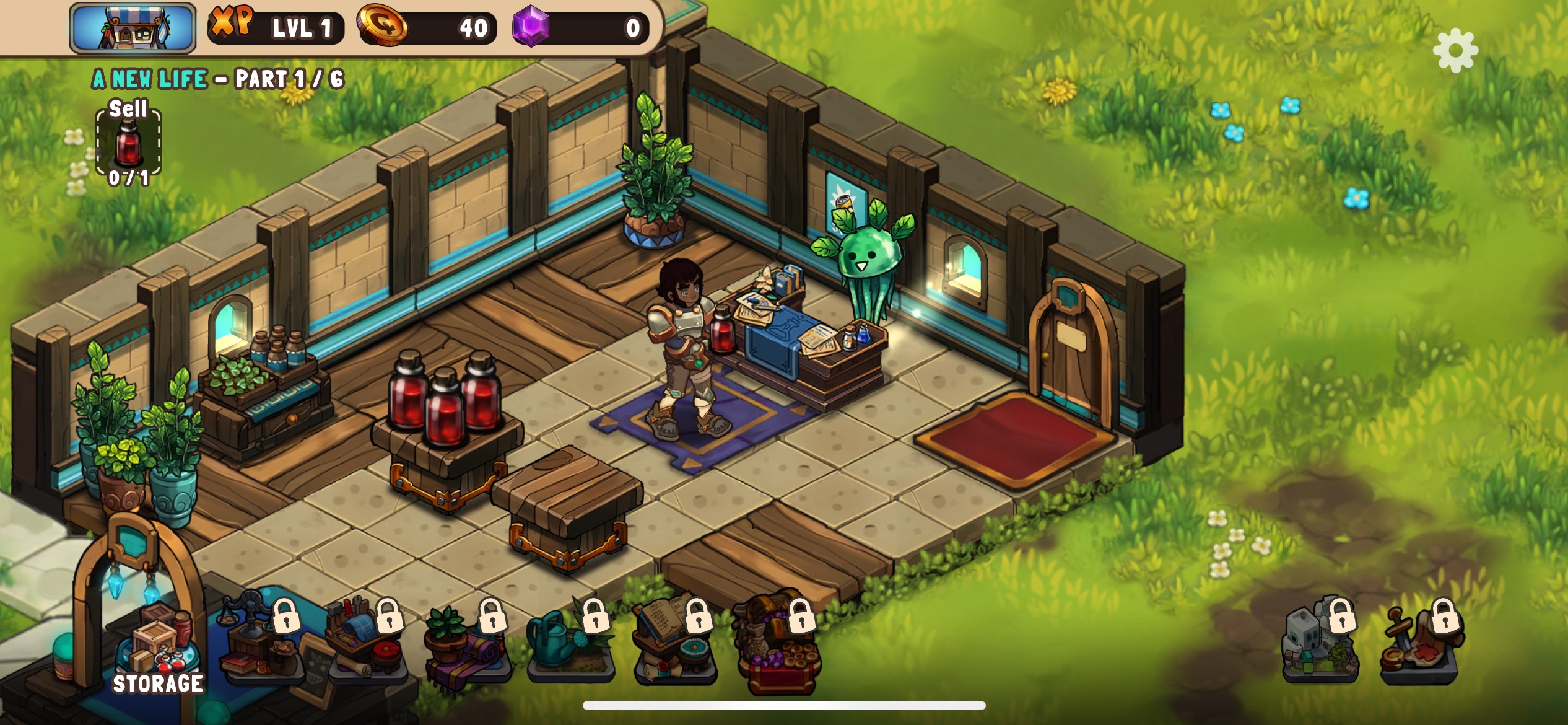 To get the approval of the trade guild, you will have to complete many interesting and unusual tasks. You will be able to travel around the city and beyond. Meet other merchants, and look for new customers. The bright and unforgettable fantasy world of Tiny Shop is waiting for you.


You may also like: 11 Best Coffee Shop Game Apps (Android & iOS)
Idle Shop Manager
Idle Shop Manager offers you to try your hand at managing a small store. With the right tactics, you will soon become a real tycoon. Yet, you will have to work hard for this. You will have to learn the whole trading process from the beginning.
Start with 1 location to be able to expand your business. Choose what kind of goods you want to trade. There are more than 200 options in the game. Control the work of suppliers and timely replenishment of warehouses. Hire new employees and track their work.
As soon as you reach the desired level, you can get a new trading point at your disposal. A certain part of your profits can be used to improve your merchandise. This will help to increase demand and reach a new stage of business development. The game does not require a constant connection to the Internet.
The difficulty level of the game will gradually increase. You will have to observe the work of several stores and companies. You can combine the work of a bookstore, a grocery store, a sports stall, and a boutique with exclusive clothes.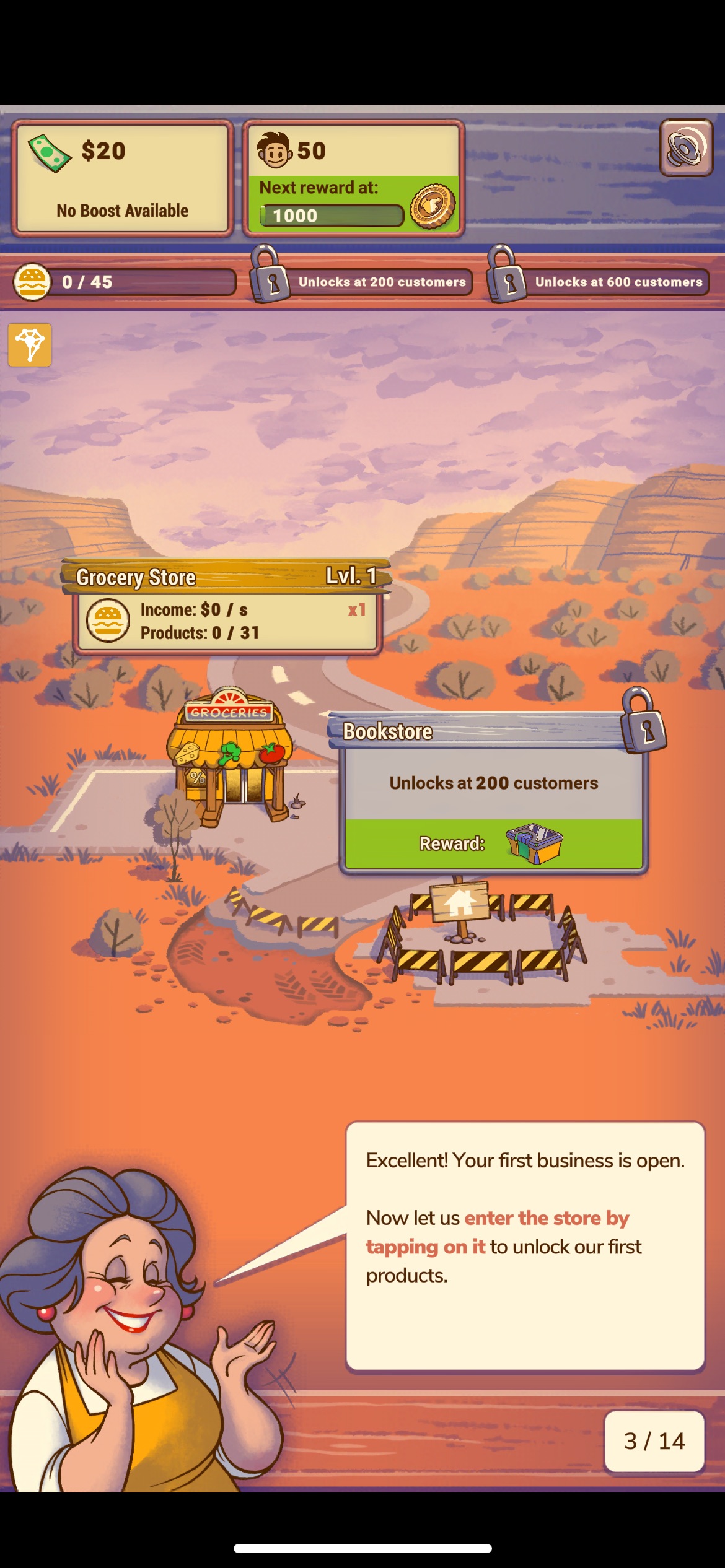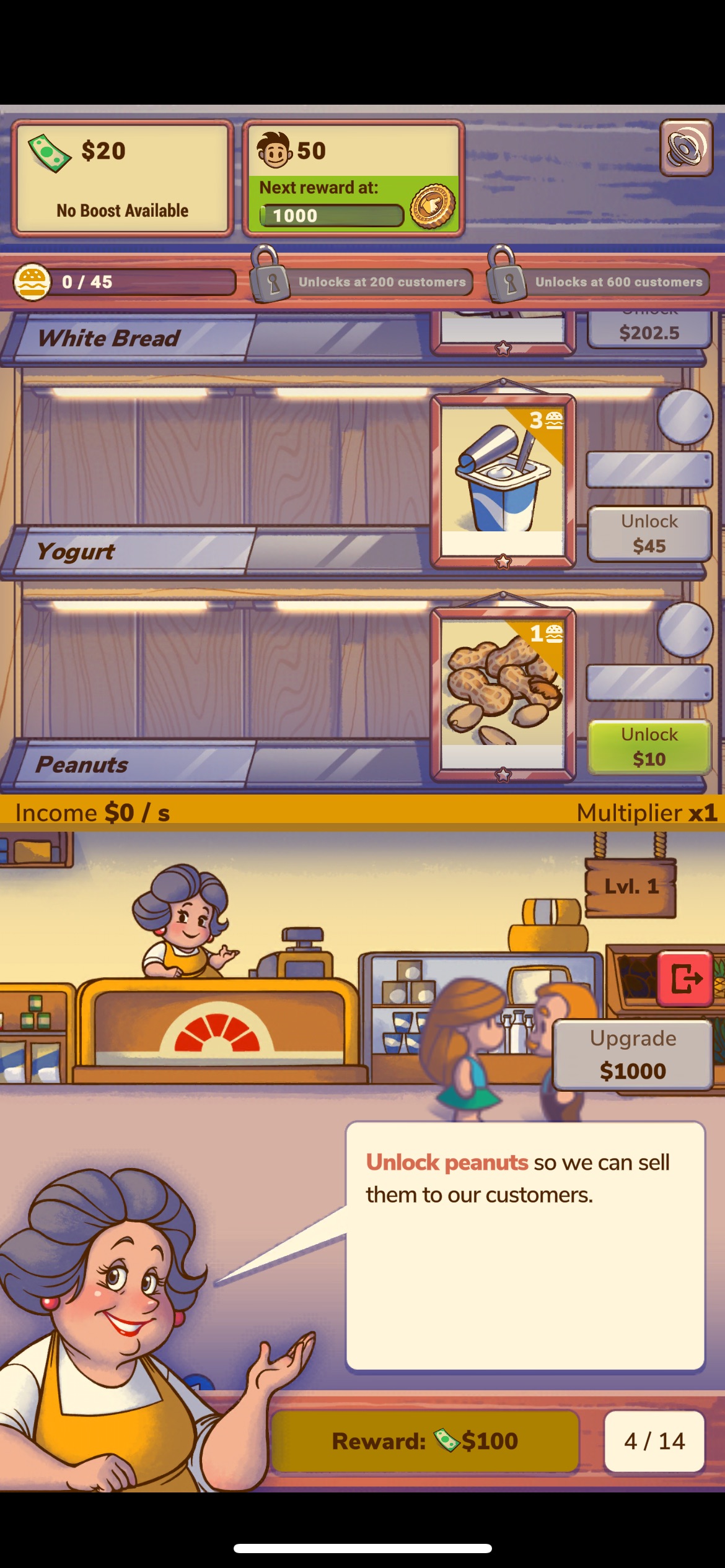 Combine individual outlets into a large corporation. Make your stores popular and recognizable far beyond the small town. Take part in Idle Shop Manager absolutely free of charge.


Idle Supermarket Tycoon – Shop
A new supermarket needs an experienced manager. Idle Supermarket Tycoon is pleased to offer you this position. Take on all the worries of overseeing the operation of a large store. Make your supermarket chain famous all over the world with the right decisions and your own business strategy.
You can start by selling fruits and vegetables. Or offer customers the best books and stationery. Perhaps you have always wanted to become the owner of an exclusive perfume.
In this app, you do not risk your savings and start immediately. Gradually add new categories to the basic goods. This way you can expand your assortment and open another supermarket. Don't forget about the improvements that will ensure that your business runs optimally.
Communicate with your employees, and pay them a fair wage. Make your customers feel comfortable in the store. Put out high-quality and fresh merchandise. Ensure parking lot availability and convenient shopping carts. Use marketing tools to increase demand for products.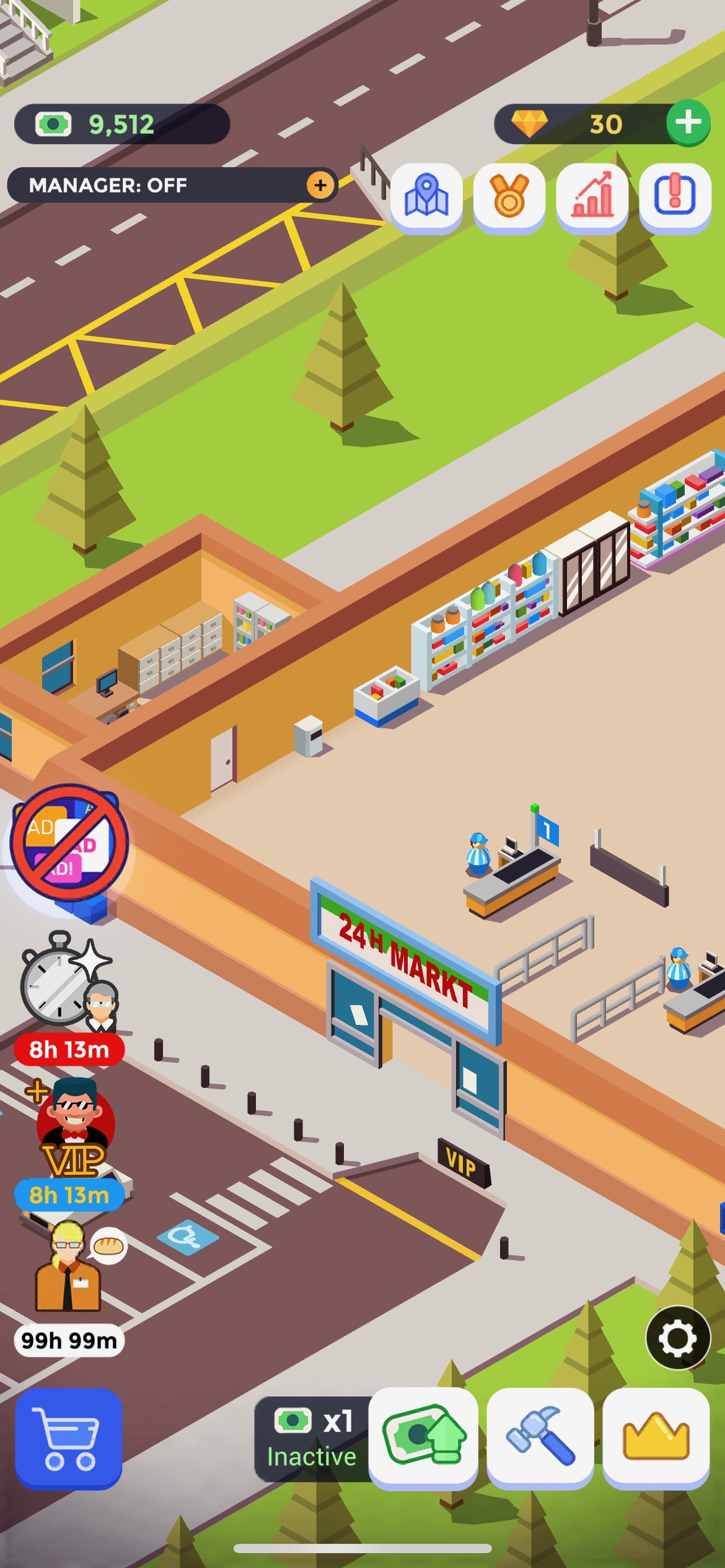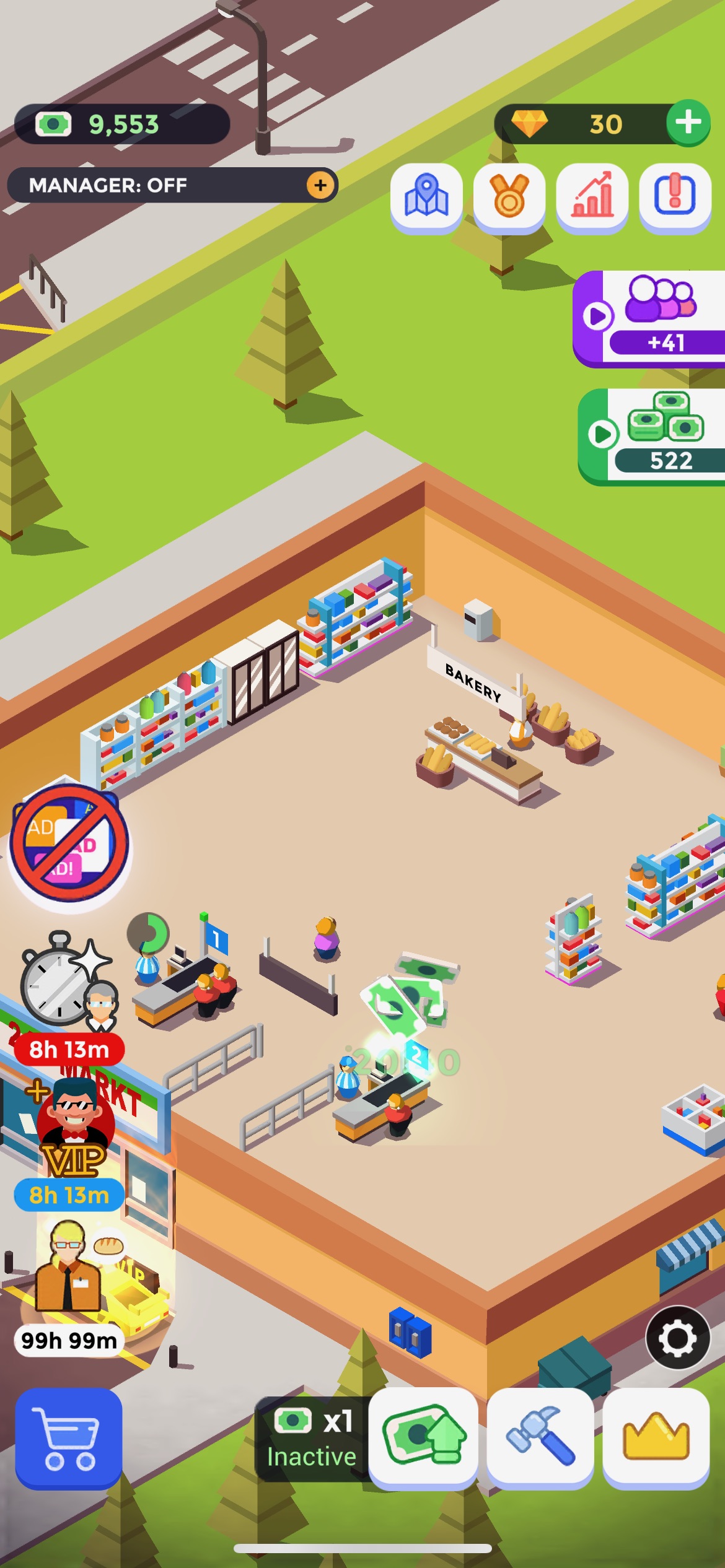 Run promotions and sales, and familiarize customers with your research. The more loyal customers you have in your store, the more profit you will make this month. Idle Supermarket Tycoon will allow you to go all the way from a department manager to a real tycoon in a dynamic and fun way.


Supermarket Village – Farm Town
In the Supermarket Village game you will become the owner of a thriving farm in seconds. You will grow fruits and vegetables, sell fresh produce at the market, and use modern technology to increase your harvest.
Spend time in a nice and quiet village for sowing and harvesting. Make acquaintances among the locals and offer them your goods. Buy new equipment and tools to make your farm more modern. Soon you will be able to appreciate the results of active work.
The daily life of the farm rests solely on you. Take time for each activity. Choose what you will sow today. Don't forget to feed the animals and harvest the produce on time. Process raw materials in powerful factories and go online to trade. The more trust your customers have, the more orders you'll get.
When your business gets bigger, you will have to take care of hiring staff. These can be cashiers, salespeople, livestock keepers, and bakers. Your farm needs to be running constantly and the goods on the shelves need to be replenished on time.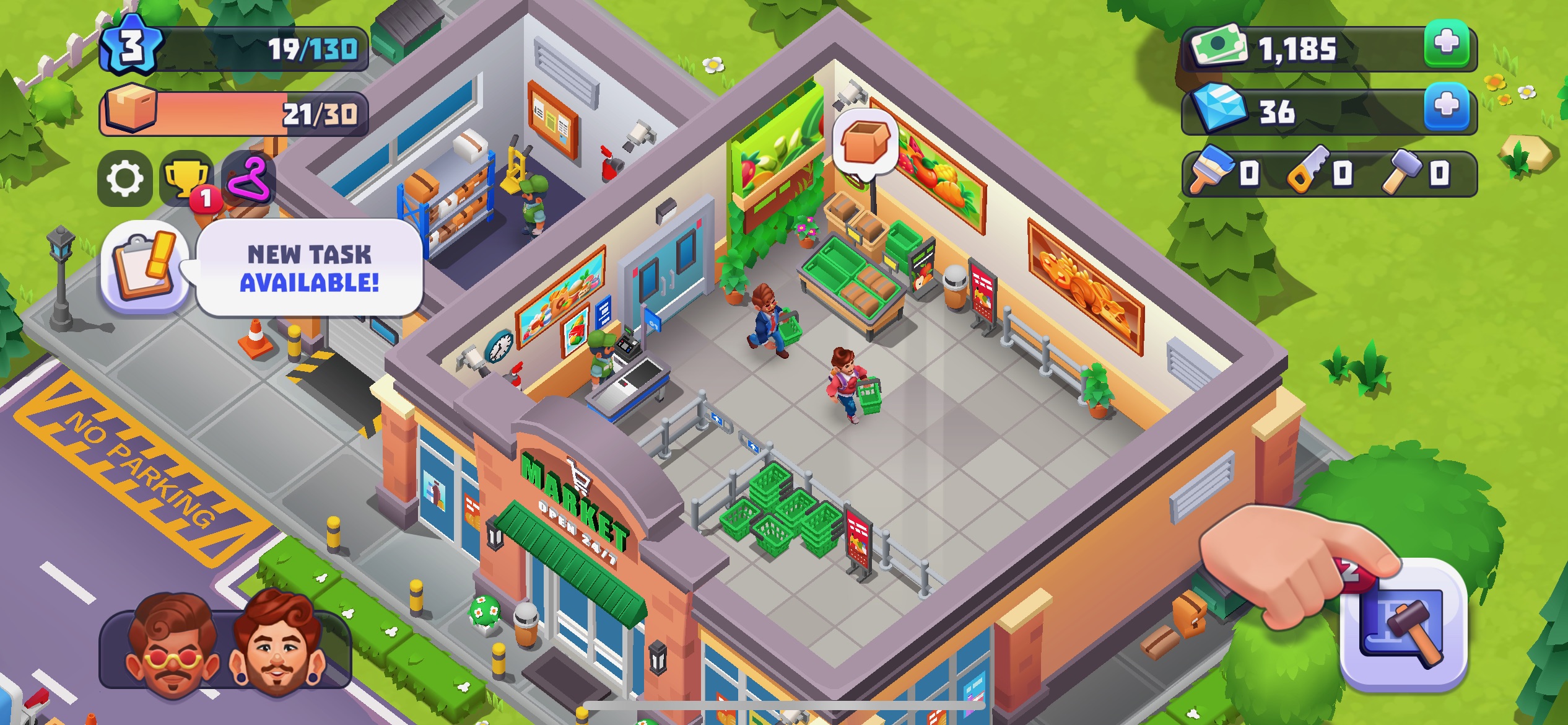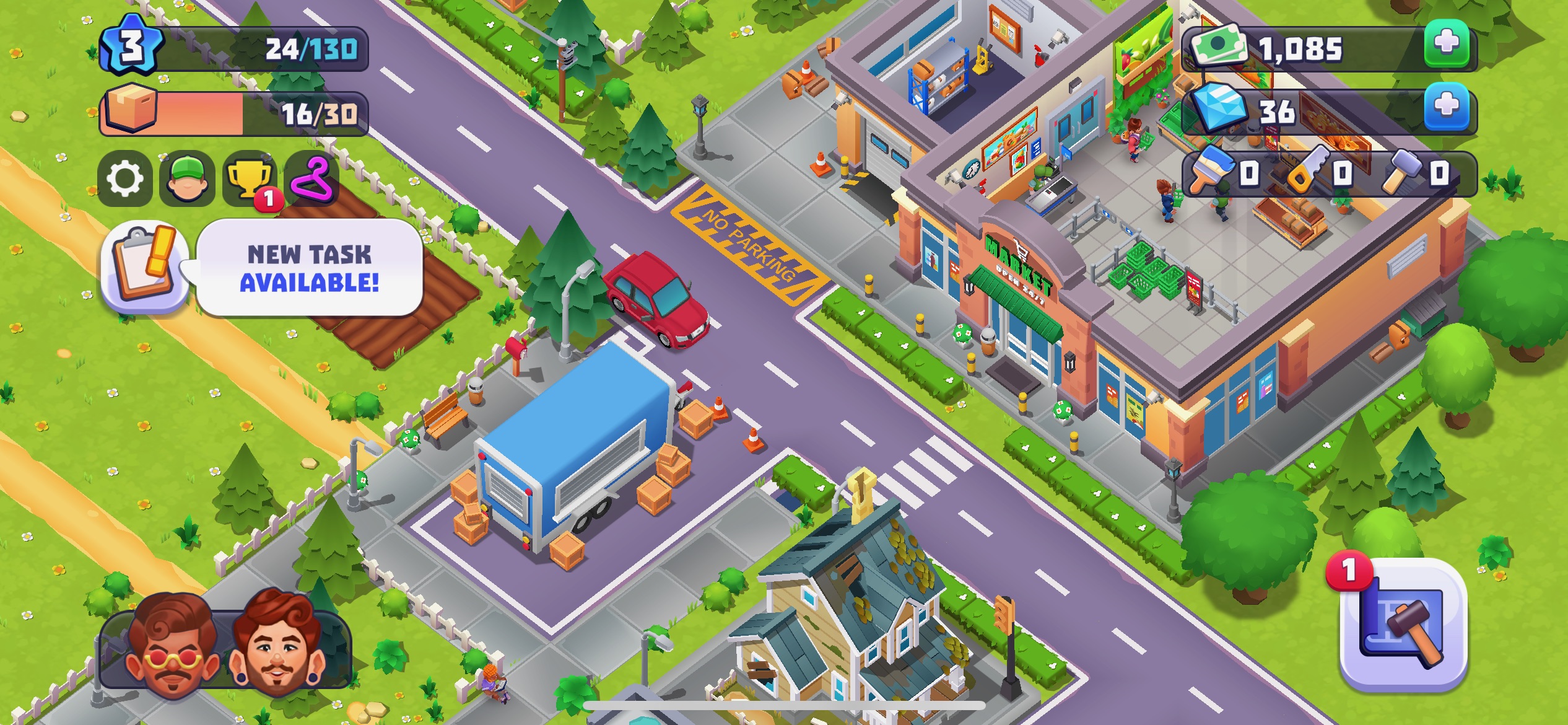 Now you can open your own supermarket and become a proud resident of a small village. Play mini-games and earn points that will help you achieve high results. Deliver ore from mines and put your village on the map. Here you will find interesting characters, responsible missions, and a lot of fun.


You may also like: 11 Best Cooking Games for Android
Untold Adventure: Shop Master
Imagine what a forge looked like hundreds of years ago. In Untold Adventure, you'll be immersed in the extraordinary atmosphere of a forge. You will make weapons and durable armor for brave warriors and knights. Supply an entire army with most relevant goods and get profitable orders.
Yet, the game does not end on the device and work of the forge. You will be able to follow the journey of brave warriors and celebrate success together with them.
This role-playing game is made in a bright and original style. All characters are textured and have different roles. Unusual missions and fantastic inhabitants of caves and sea depths are waiting for you here. The game develops dynamically enough for you to track the course of events and not get bored.
The more orders you fulfill, the more money you can get. This is necessary for the development of your forge. Buy expensive equipment and create unique things. Become the best in forging.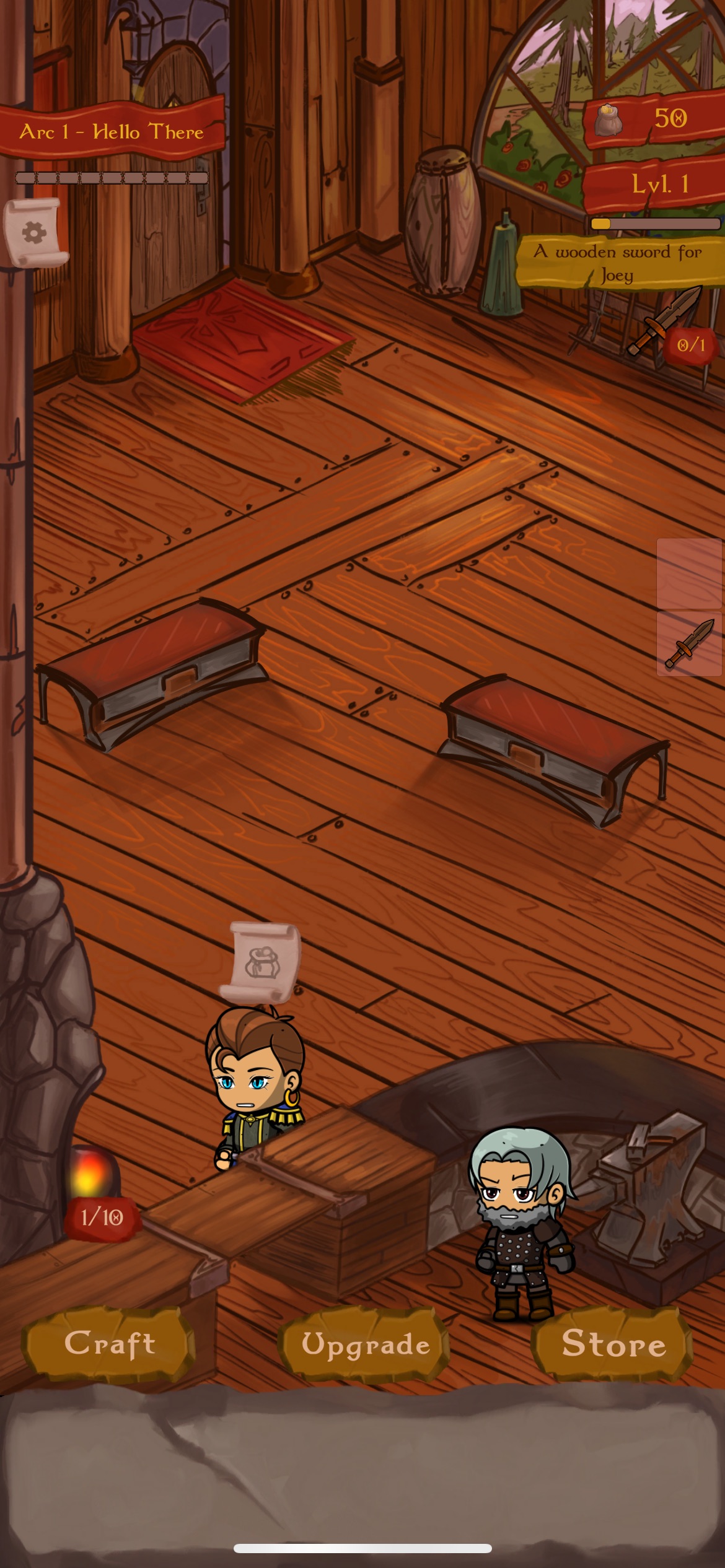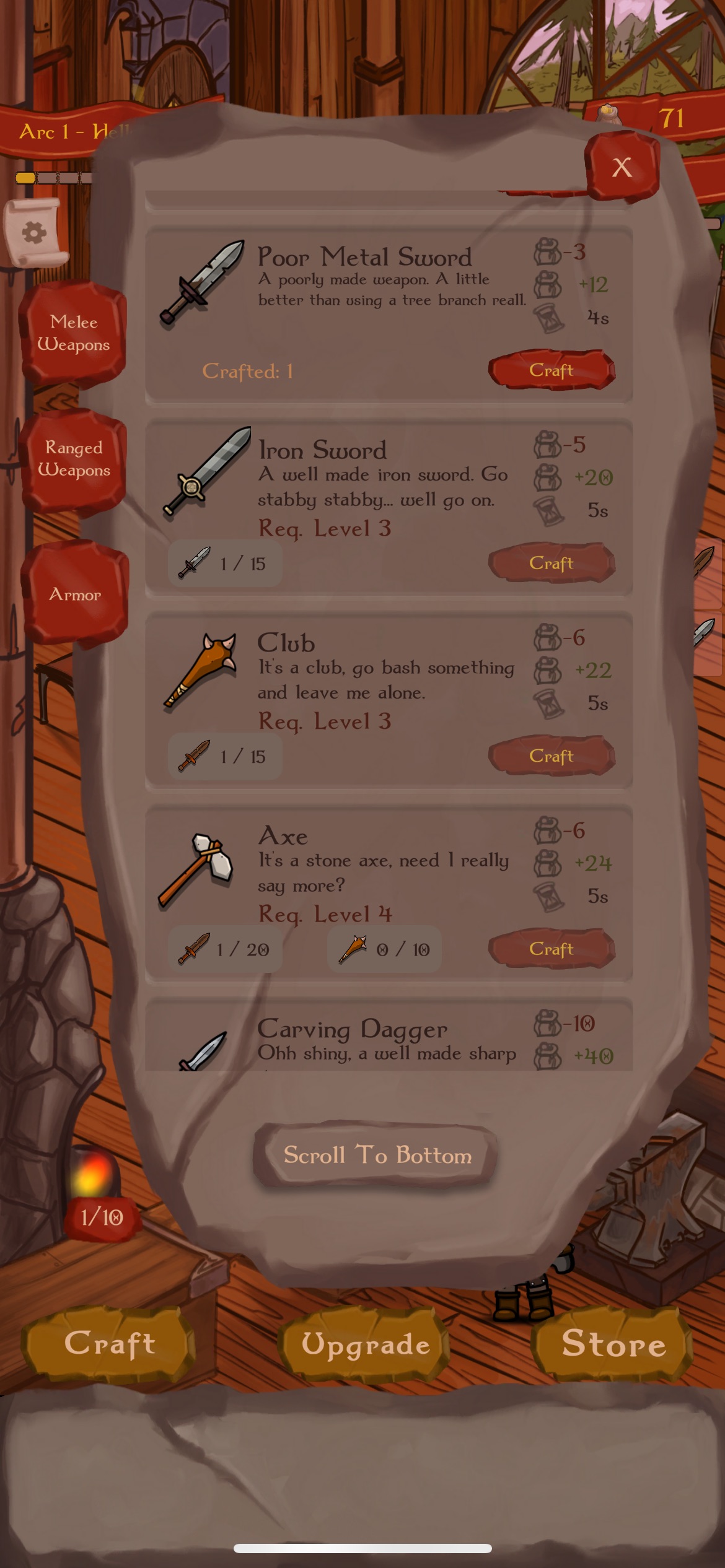 Untold Adventure captivates the player with the bright design of a medieval forge. The game can be played offline. Promote your business using marketing and diplomacy skills. With the help of your products, valiant warriors will win a glorious victory.


Supermarket Game 2
Supermarket Game 2 allows you to take part in a large supermarket's interactive management. Visitors need your help, and the staff is waiting for your tasks. Each location differs in level of difficulty. Learn how the cash register works. Try to find the product on the shelf that the customer needs.
Set order in the work of each department of the store. If your customers leave the supermarket in a good mood, they will definitely become regular customers and bring their friends with them. In mini-games, you will have to learn the skills of an experienced manager.
Help the newcomer to count the customer at the cash register as quickly as possible. Order a new batch of goods before they disappear from the shelves. Display the goods in an original way. You can make a whole composition of cheeses in the form of a high tower.
Prepare a ready dish from the available ingredients. You will have to cut fruits and vegetables, cook pizza, and independently extract fresh fish from ice blocks. Visit the children's section. To complete the task, you need to match pictures with the same image just in time.
In the pastry department, you need to assemble a cake from many pieces, and in the grocery store, you need to fill a shopping cart with purchases exactly according to the list. Not a day goes by without incidents: catch up with the thief and send him to the police station.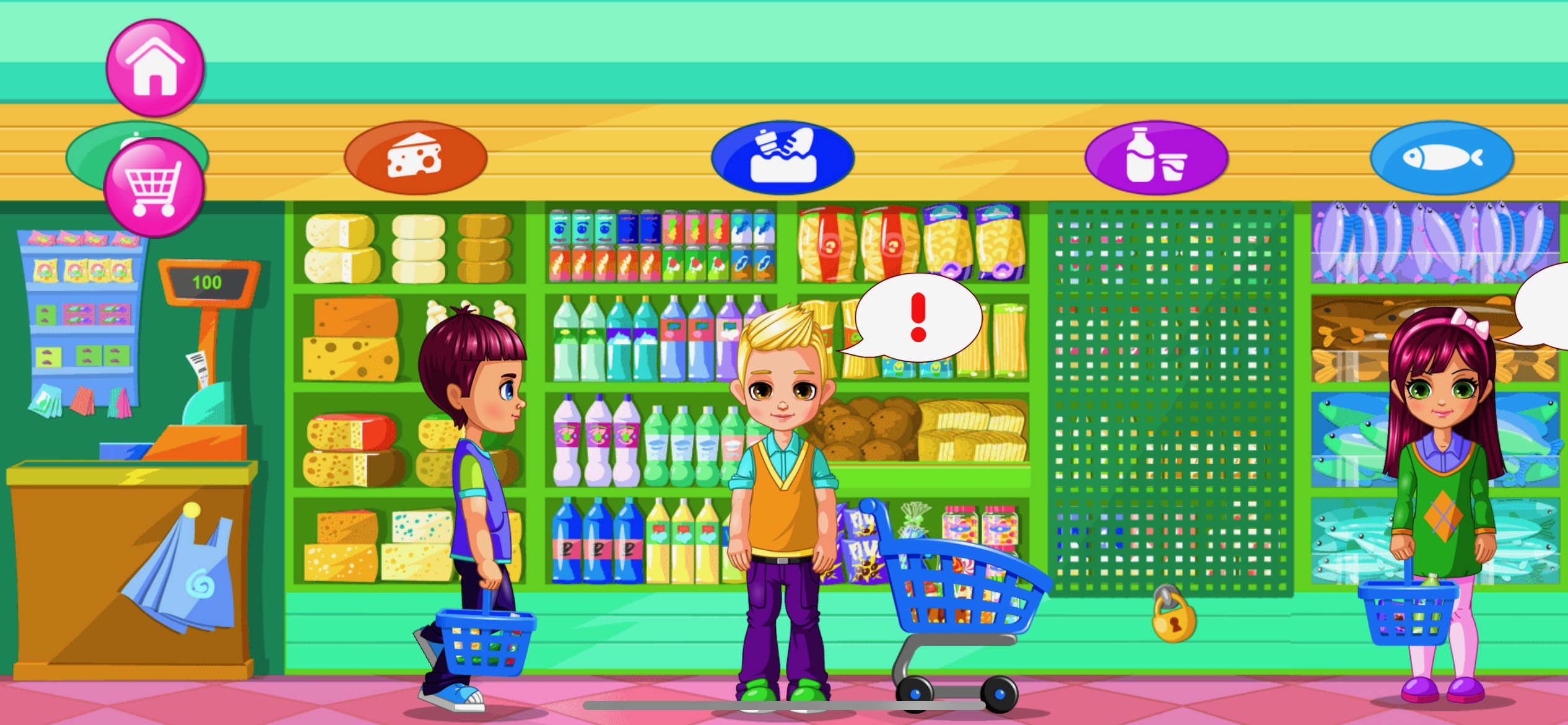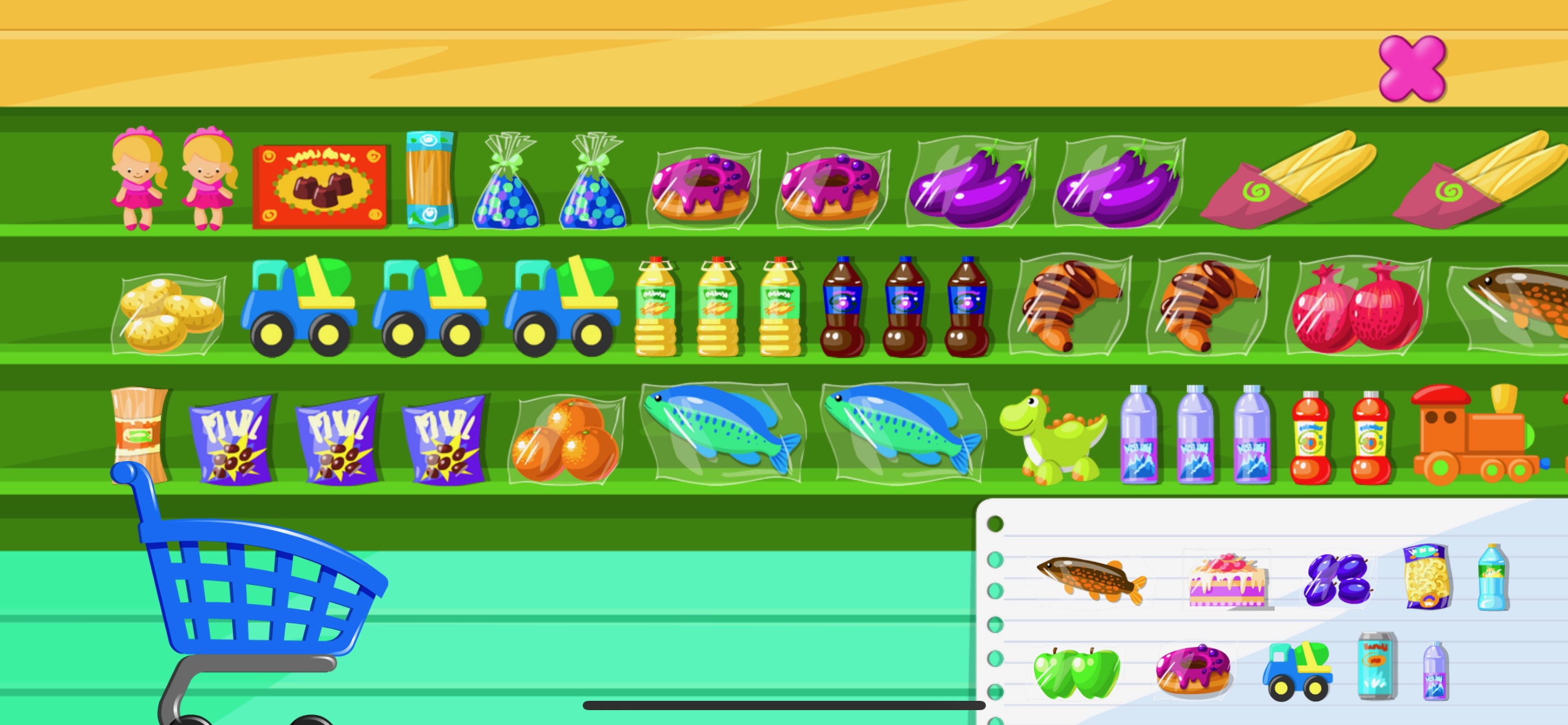 Game about the supermarket 2 is free, but gives the opportunity to buy some items for real money.


You may also like: 11 Best Room Decoration Games for Android & iOS
Shop Heroes: Trade Tycoon
The Shop Heroes game combines a colorful fantasy world and a simulation genre. There are epic battles involving real dragons. Knights go on military campaigns, and fantastic heroes need magic items.
This mobile simulator allows you to build a new city and create a strong trade guild. Become a real tycoon by selling valuable items and magical drinks. You are the protagonist of this fabulous journey.
Make your store perfect for all customers. Enhance your shop with decorative items, and paint the walls in bright colors. Constantly update the assortment of goods to get as many regular customers as possible. Serve customers quickly and cheerfully, earn money for new achievements.
Create a large alliance with other merchants to help the city become strong and rich. Mercenary wars will help you achieve the desired result. Let your enemies bow their heads before your might. Fight for the title of the best merchant, ensuring continuous trade with exclusive items.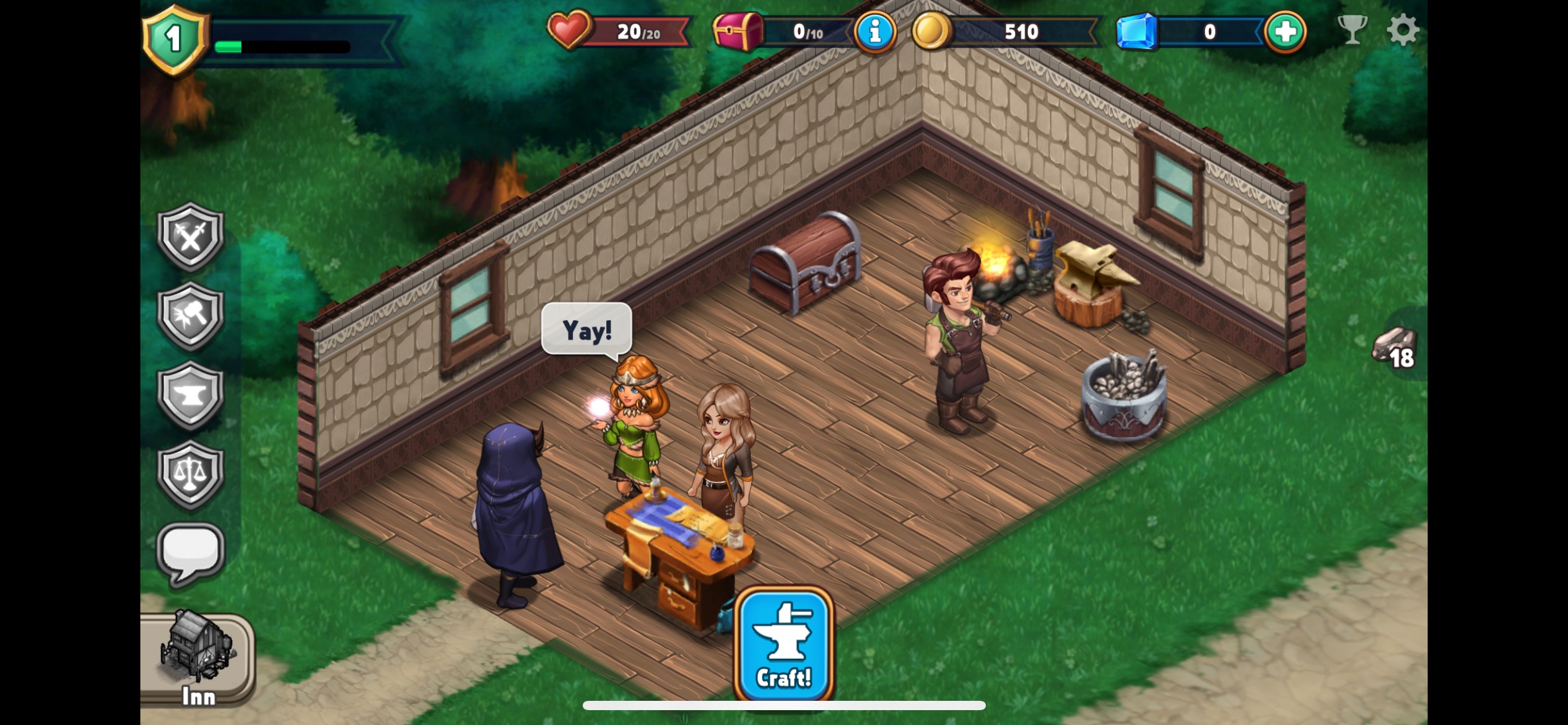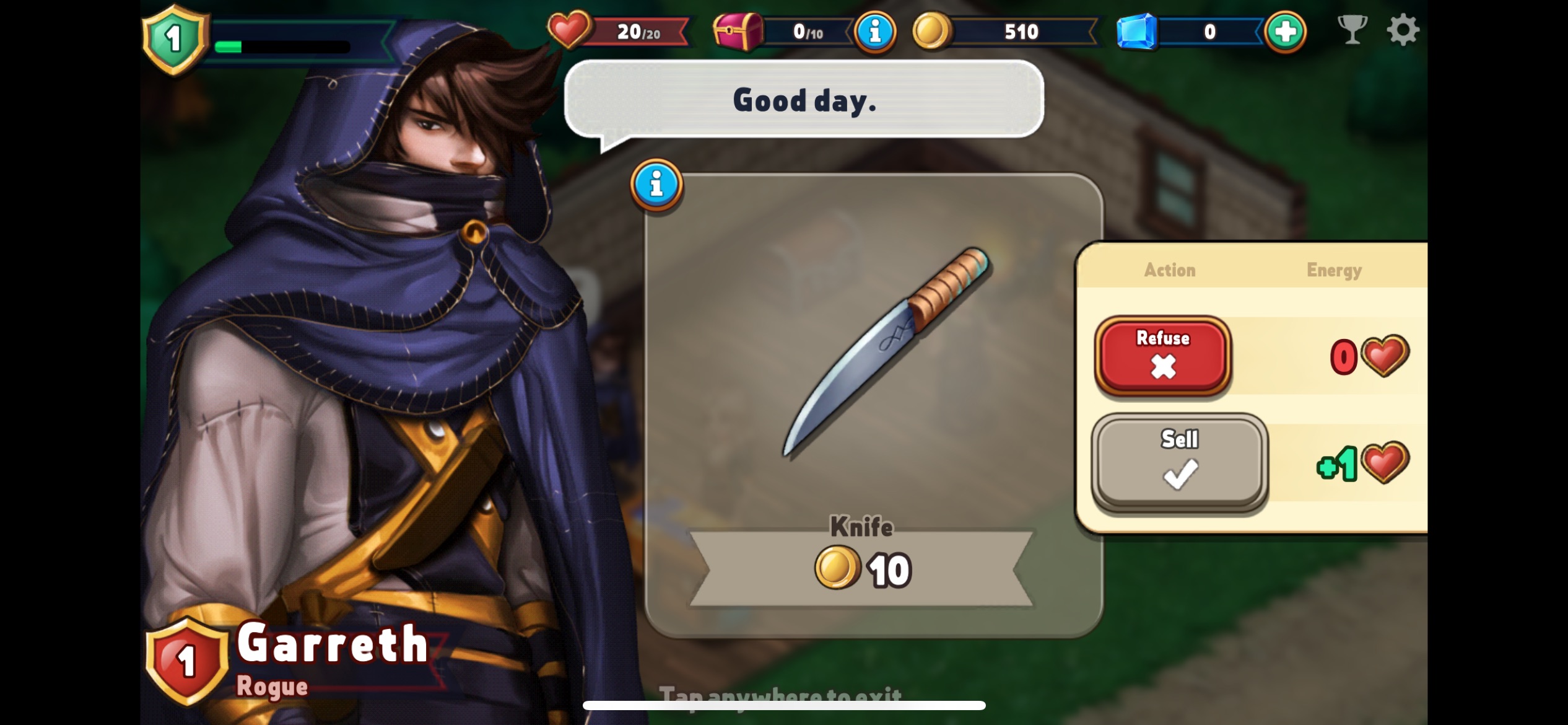 Your hero can look different every day. Choose bright outfits and jewelry. Let the appearance of the character correspond to your mood. Interesting plot and unpredictability of this role-playing game will not leave anyone indifferent.