If you are searching for the best way to improve your children's typing skills the list of apps below will be the best option. It s a way to easy and way too funny to learn through playing.
And that what exactly the typing game apps offer. We collected the list of best free typing apps for kids of 5- 10 years old. They are colorful and animated, engaging, and educational. Most of them are available for both iOS and Android.
Education of our child plays a major role in us as parents in the world of increased technological development. The next step after improving typing skills can be coding learning for kids. Those children who are typing fast enough already can check our list of coding apps for kids.
Free typing apps for kids:
Animal Typing
Animal typing is one of the most amusing and entertaining apps for teaching kids to type. It develops an important skill by working on motor skills. The app has a free and paid version with additional features extending the process of skills development.
Why Animal typing is so good for Kids? It is a very bright and joyful game-based app. It suits the best kids of the 6-12-year-old period while they are already developed their brains enough but still haven't entered a teen period.
Animals attract them more than typing of course. And this is the key to this game and the main idea of developers.
Children receive animals according to their skills. Moreover, the faster your typing skills are becoming, the faster is your animal. Let's imagine that you started from the snail, then you can upgrade to the horse, rabbit, or pig.
There are 32 different basic educational levels and 32 additional for children under 10 years old. The app includes different keyboard layouts. For example, the well known qwerty or German qwertz.
The app has a high rate and positive comments. Some even noted that the app suits all ages.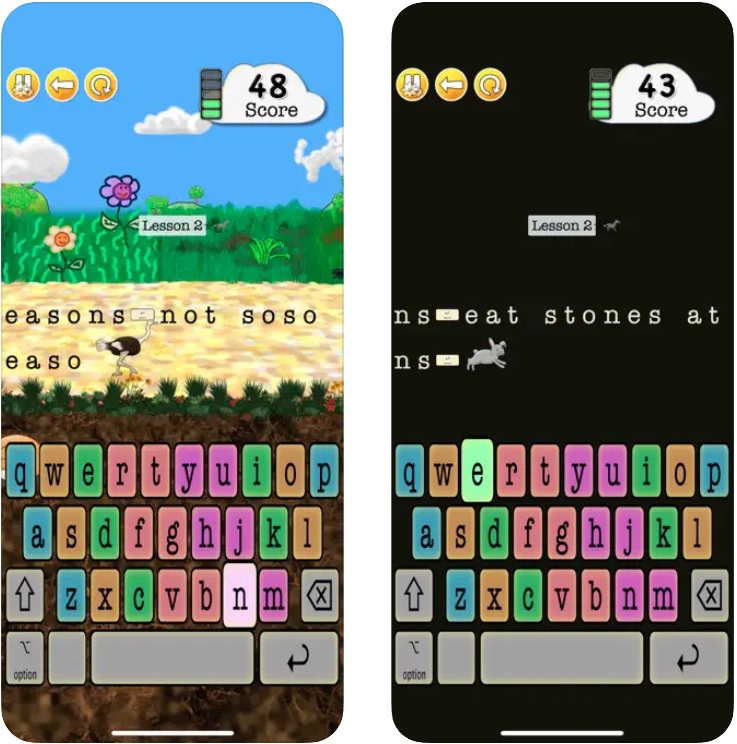 You may also like: 21 Best keyboard apps for Android & iOS
Clever Keyboard: ABC Learning
Clever Keyboard is yet another great app for kids typing development. The app integrates education and gaming. We can see a golden middle between the process of studying and entertainment here.
The app suits more kids of preschool age and first grades due to its childish funny look. It has a huge size letter of different colors and of course animals.
The app has a comprehensive tutorial and guides for an easy start. It also divided into two sectors. The first is to learn and the second is to practice.
What is beneficial to this app? Firstly, it is the idea that gives an opportunity to develop reading and typing skills or enhance then. This is very important for preschoolers before they will enter school with its strain.
Animal icons in the app represent one function. For example, a python provides a letter of pronunciation. The interface is very easy to understand thus any child will find no difficulty going through the app.
The app will run nicely on the smartphone and tablets. Of course, it is easier to play on the tablets as letters are of a higher size.
Luckily the app is free and available for Android and iOS devices.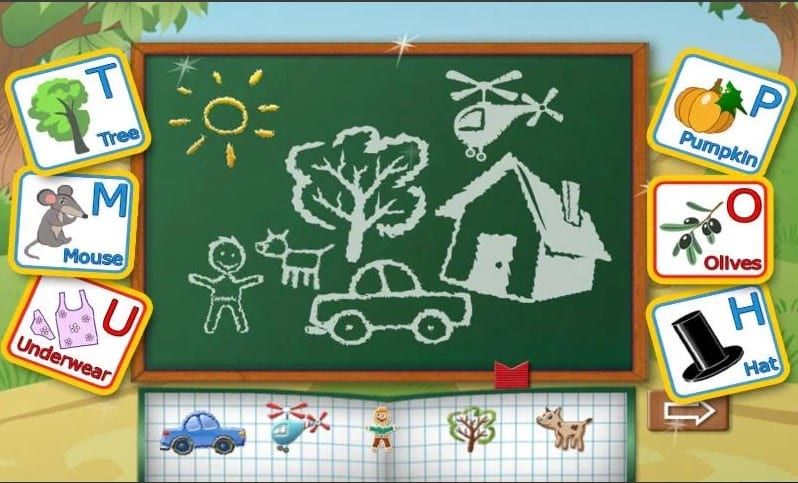 Type To Learn
Type to learn is a purely entertaining educations game. It teaches how to type faster and it also teaches to remember the spelling of simple words for preschoolers and first grades. With a lot of colorful pictures and images of different objects, children can learn in a funny way.
This free advanced typing game is a nice approach for any toddler of different ages and gender. It will be even funnier to play it with parents to create a warmer environment in the family and to strengthen a bond between them.
Of course, parents can help a child in case if he or she forgot a letter or where it located. However many kids found it funny to play alone for at least 15 minutes. And it will be more than enough to reach a game`s goal.
The app main features:
ABC learning for preschoolers.
Prononciention practise.
Different levels according to difficulty starting from the elementary starting level to the professional advance for the last stage.
Scramble word typing level for older kids.
The app is free but contains ads that pop up sometimes in the middle of the process. It is also available only for Android devices.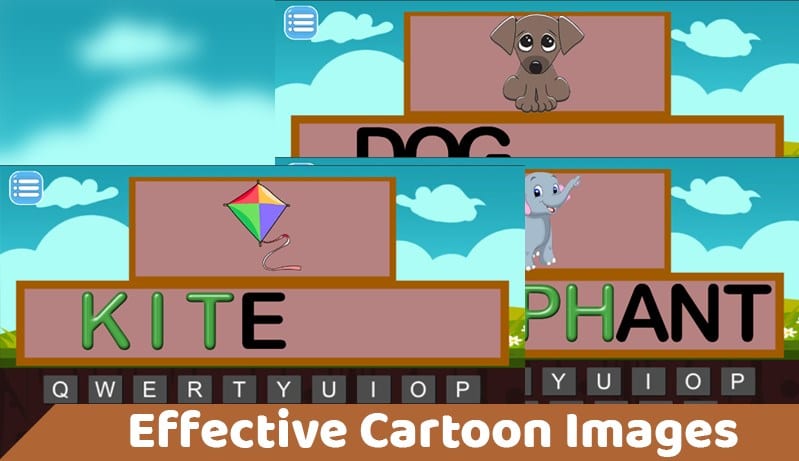 Typing Up
Typing Up is a free application for kids learning fast typing. The game is easy to play. There are bubbles on the screen containing different length words. Type them one by one and score your maximum. Learn how to type faster so you can beat your best score.
On one side this game is educational, it helps to develop important skills and also helps to learn words spelling. That's why it is good for children, especially elementary school students.
On another side, this app is nice for adults who need to train their typing skills too and reduce stress.
The app is available for Android only. It has ads that pop up on the screen, however, do not take much of your time.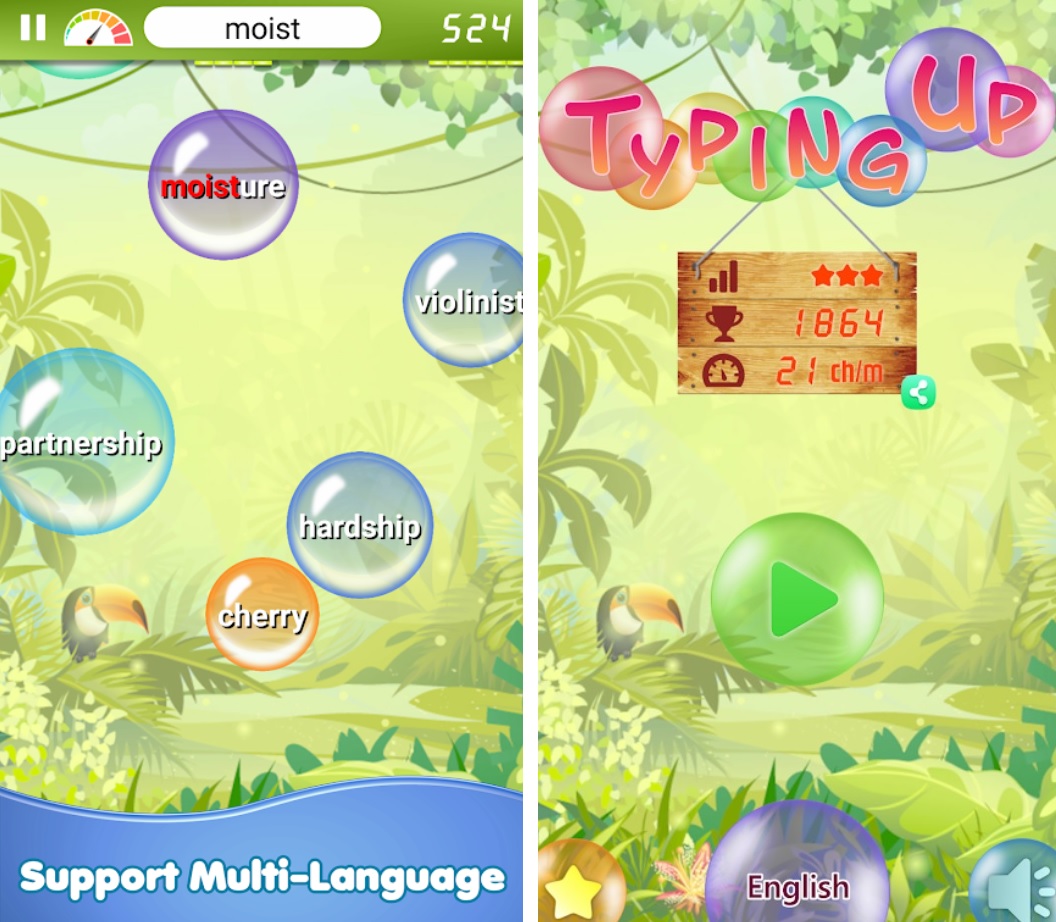 You may also like: 7 Best phonics apps for kids (Android & iOS)
Typing Land
Typing Land helps you improve your typing speed and accuracy. The app offers various typing exercises and tests to help users learn how to type quickly and efficiently.
One of the key features of Typing Land is its interactive and user-friendly interface, which makes it easy to navigate and use the app for users of all skill levels. The app also provides real-time feedback and performance metrics to help users track their progress and identify areas for improvement.
Some of the exercises and tests offered in the app include touch typing, alphanumeric typing, and typing with special characters. Users can also choose from different difficulty levels according to their skill level and preferences.
While Typing Land has received positive feedback from many users, some have expressed dissatisfaction with the app's ads and pricing model. Some users report frequent ads, while others express dissatisfaction with having to pay for additional features.
However, users should be aware of the potential drawbacks of the app, such as advertising and pricing, before downloading and using it.
Application features:
Helps you improve your typing skill
Lots of useful features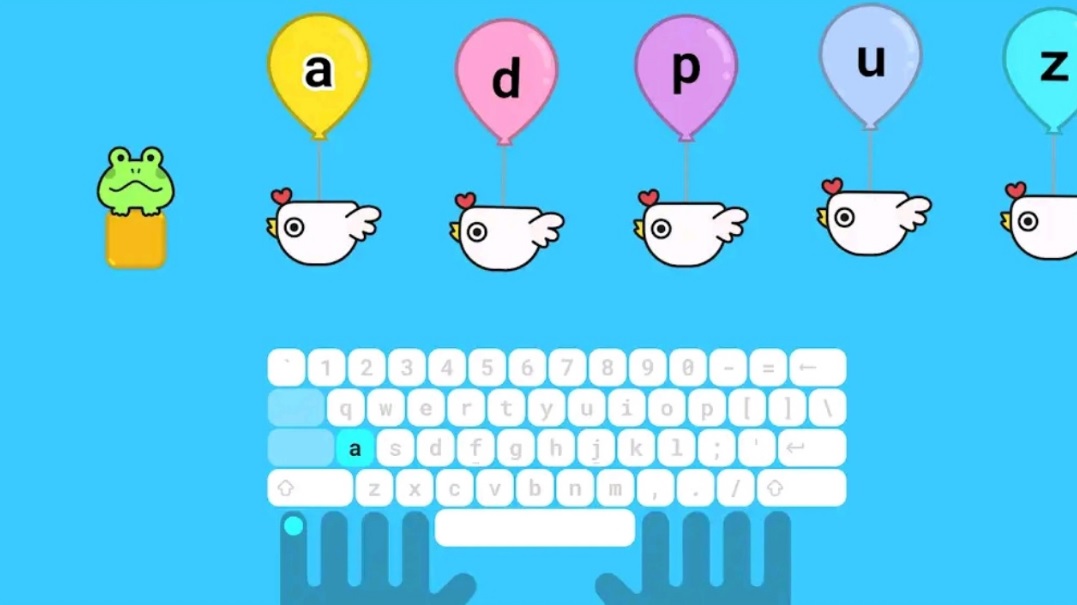 Type for fun
Type for fun is a typing game app that suitable for both children and adults. The only that players should do is to choose a difficulty level. As it stated that the game has a huge database of different words it means there are thousands of words. Some of them can be very difficult and new for young learners. Make sure you choose for your child an easier level that of course can be upgraded by time.
Different levels go at different speeds. The game also starts with three-letter words and develops to up to 11 character words. What is more interesting is that there is an airplane flying through your screen from left to right.
And the challenge is to type the word before the airplane will reach the other side of the screen. The worlds will appear with a group of the same length. correctly type one word before you will be provided with another.
Then see the results and compare them with your previous.
The app is more suitable for late preschoolers and first two grades.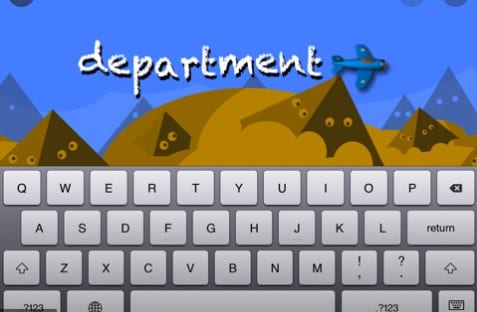 Chipmunk Word Popper
Play with the main hero of the game – a funny Chipmunk in his Word Popper. Yet another free typing game for Android and iOS for children above 10 years old. It is to train typing skills and brain capacity. In a funny and easy way, children will acquire new skills with their new friend – a Chipmunk.
The game has around 30 levels with increased difficulty. Your goal is to type faster and pop words. sometimes you will have a heart bubble, Don't miss it as it will give you an extra life. There are also a parachute bubble and rainbow bubble. They can save you by popping all words at one time.
Of course, you can lose in this game if you are not that fast as it is required. However, there is no doubt that time after time each child will be able to go through levels easier than before. Because with practice all necessary skills will be obtained.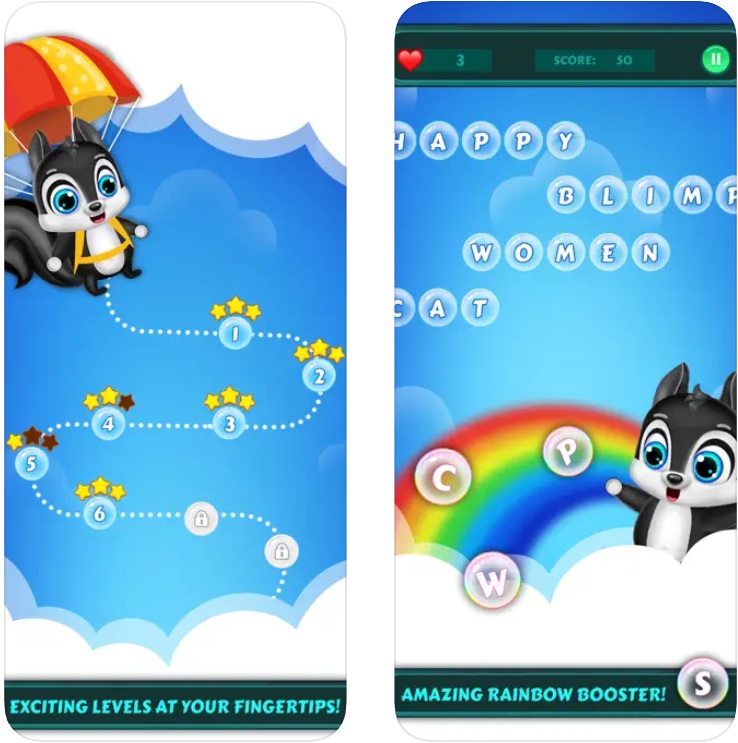 Type Sea Monsters Away
Learn how to type fast by playing Type Sea Monsters. It's not a simple typing challenge. It a battle with sea monsters. Somehow they look like piranha and cause same dangerous effect on a player. Don't let them reach you. Hit them by typing words appearing in front of the deadly fish.
The game requires you to use keyboard of your device no matter what it is. Either tablet or smartphone on both platforms Android and iOS.
The game has additional features and characteristics that make it more entertaining and different. You can type top word middle wor or bottom word to move in same direction on the screen.
To motivate more playing there is a scoring system. One word gives one point. While one word that destroyed a sea monster gives 5 points and so on.
The game is free to play.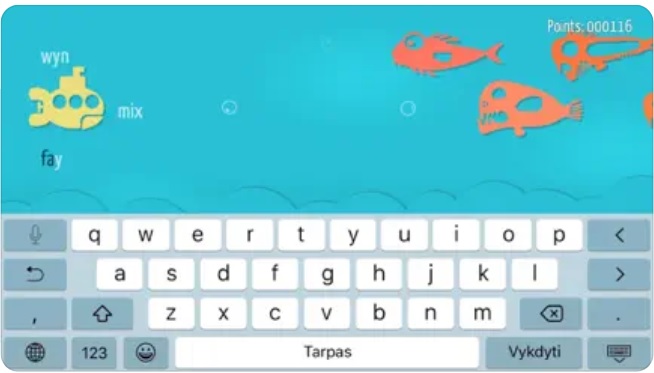 You may also like: 77 Best Educational Apps for Android & iOS
Cute Forest Zoo Keyboard
Cute Forest Zoo Keyboard is a mobile keyboard app. This application will not only decorate your keyboard but also add some useful features
The main feature of this app is its keyboard theme which is designed with cute forest zoo theme. It offers an interesting and unique way to customize the look of your mobile keyboard.
The theme includes cute forest animals such as foxes, rabbits and squirrels, as well as trees and grass, which creates a charming and lively look.
The app also offers a range of advanced features such as auto-correction, predictive text input, and multi-language support. The keyboard also supports various fonts, giving users the ability to customize the look of their text.
The app has received several negative reviews from users who are experiencing app performance issues such as slow typing or freezing. Some users also report that the app contains too many ads, which can be annoying and disrupt the user experience.
Application features:
Decorates your phone
Lots of useful features