Apple CarPlay is a platform that enables you to use all your fave apps safely while driving. And if you're an Android user there's an identical alternative called Android Auto.
There are lots of CarPlay apps in 2023 (Android & iOS) that will level up your driving experience. These are the apps in different categories — from navigation to audiobooks so there's something for everyone.
Looking for a car to rent? This article has you covered: 9 Best Car Rental Apps in the USA (Android & iOS)
Here's the list of the 21 best CarPlay apps in 2023. Take a look!
Waze
If you'll try to think of a solid navigation app, Waze is probably the first thing that comes to your mind.
Frankly speaking, this app is more than just a GPS tracker — it gives the clearest view of what's happening on the road. For instance, the app shows you all the traffic jams, construction works, and accidents to avoid.
Plus, you can use the app as a map of the cheapest gas stations, cafes, and stores. As for its main feature, it works great — if there are any troubles on your route the app will automatically generate another one.
And if you'll decide to drive your own way the app will quickly rearrange the route to match your moves. The app also has a built-in speedometer that will alert you if you'll go out of the speed border. You'll also be alerted if there are any paid roads on your way.


You may also like: 11 Best Offline Navigation Apps for Android & iOS
Google Maps
This is one of the most common GPS apps on the market. And if you're an Android user the chances are high you already have this app on your device.
The main goal of this app is to let you drive effortlessly wherever you are. In order to cope with that, the app already covers over 200 countries and more are on the way. Plus, the app embraces millions of stores, filling stations, hotels, cafes, and other places mapped. Thus, you'll be able to have a great time everywhere you go.
Besides, the app will notify you if there are any traffic jams on your way and automatically redirect your path to avoid them. The same goes for accidents, constructions, and other situations that may slow you down.
The app also covers public transport transit info so you can use it to plan train trips and all that. It also has the info on various activities and events happening nearby. You can mark your five places and share the list with your mates if needed.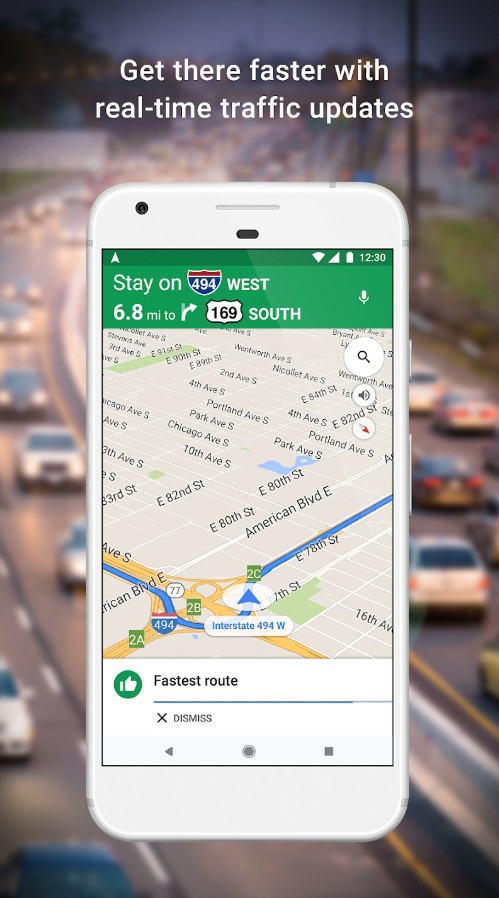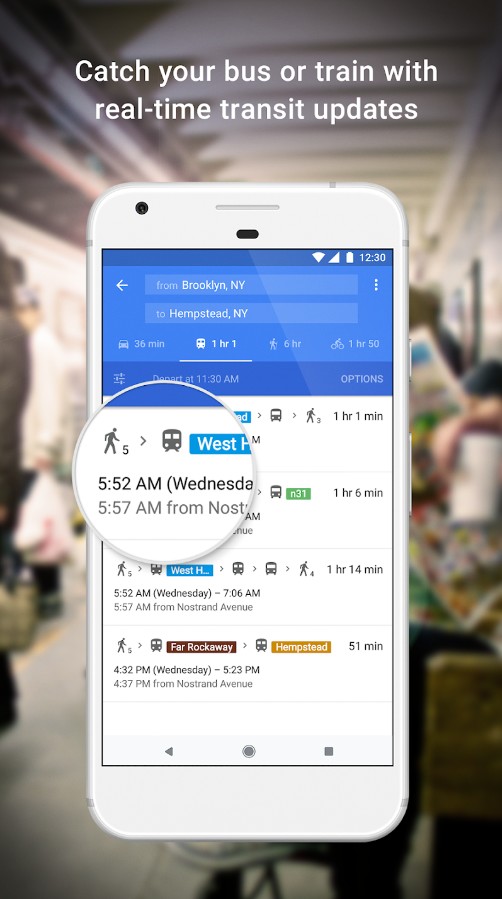 Sygic GPS
This is another great navigation app that connects to CarPlay and Android Auto.
First of all, this app is well-known for its offline mode which is extremely useful while driving. The thing is you can actually download the map of your region or the place you're going to visit and navigate there regardless of the web connection.
Herewith, the app automatically updates all its maps several times in a year so you won't be left with outdated info. The app also runs on a voice assistant that will speak all the directions and street names for you. Withal, the app has all the interesting places, gas stations, and hotels mapped which is nice.
Additionally, the app will do its best to help you escape traffic — your route will be automatically redirected if there are any troubles on the way. There's also a built-in speedometer that alerts you if you go off-limits.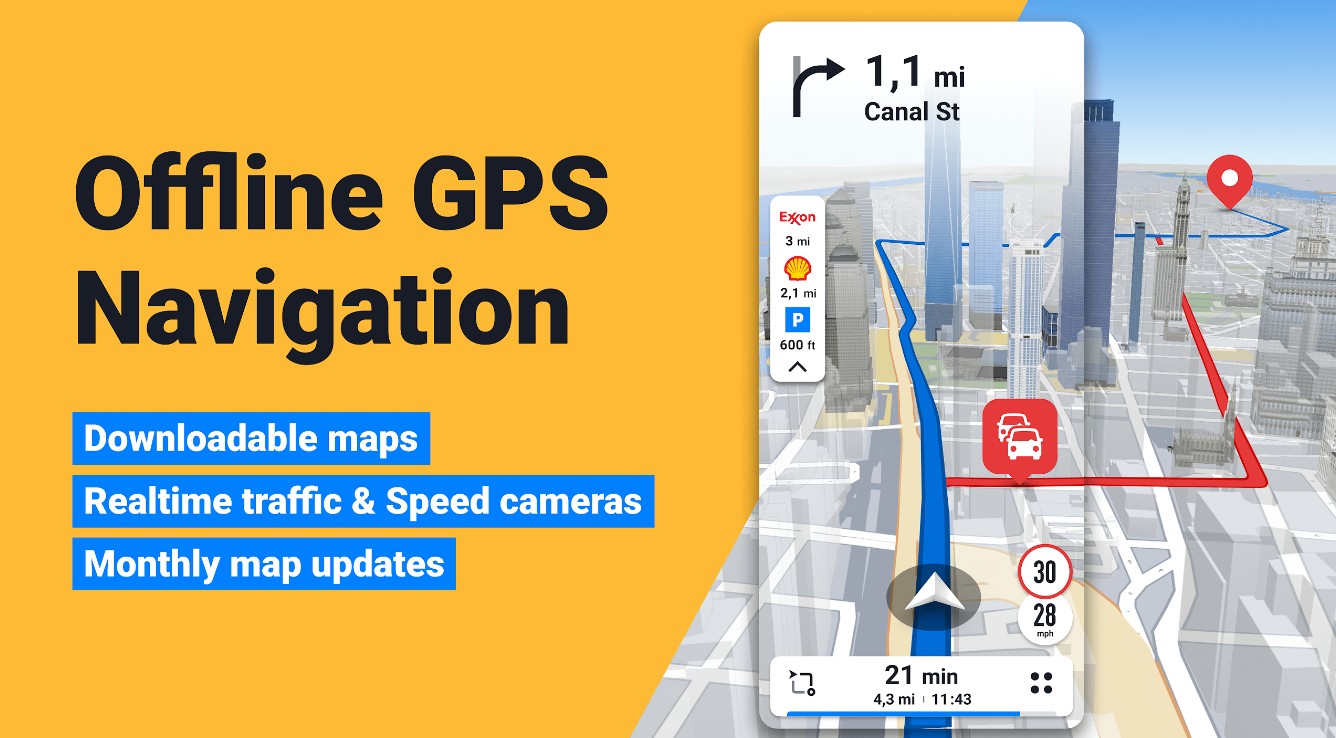 TomTom GO
This is a navigation app that also covers an offline mode.
The app has no ads whatsoever and you get to adjust the design and the view of the maps as you wish. The offline mode works the same as it does in the previous app — you get to downloads some maps and use them without the web connection.
Along with that, the app runs on intellectual GPS techs that help you avoid traffic, construction, and other unpleasant surprises on the roads. In case any obstacle will appear on your way the app will automatically change the route to a better one.
The app also has a voice asst that will tell you about all the maneuvers you should do and alert you if you'll go off the speed limit. All your popular routes will be saved and you'll have quick entrance to all of them. You can also mark your fave places along with your home or job to build the routes faster.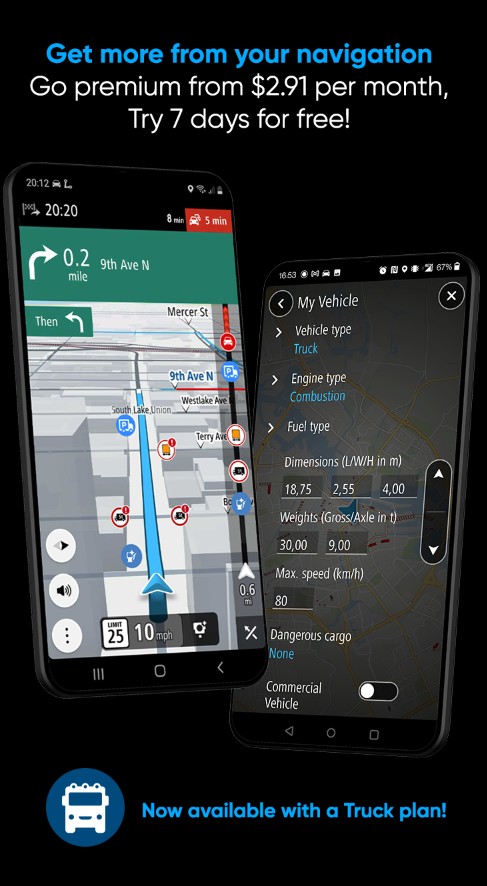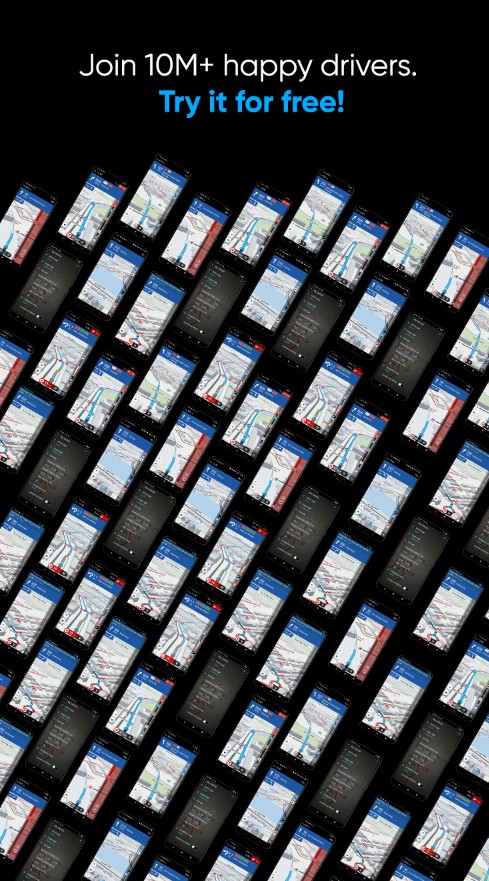 Spotify
This is one of the most-used apps for music lovers for now.
More to be said, the app now covers more than just music tracks — there are also lots of netcasts you can listen to for free. Still, music is still the main reason people use Spotify so much. It has a wide library of all kinds of tracks you can think of.
Herewith, you get to mace countless amount of playlists for any occasion. Furthermore, you get to search for other people's playlists and share your own with mates.
Also, the chances are high this app already has a playlist for any possible situations — from a quick morning run to reading a specific book. The app also runs on smart algorithms that will suggest you new audios to enjoy. There are also pre-made compilations of the most popular tracks from all the countries.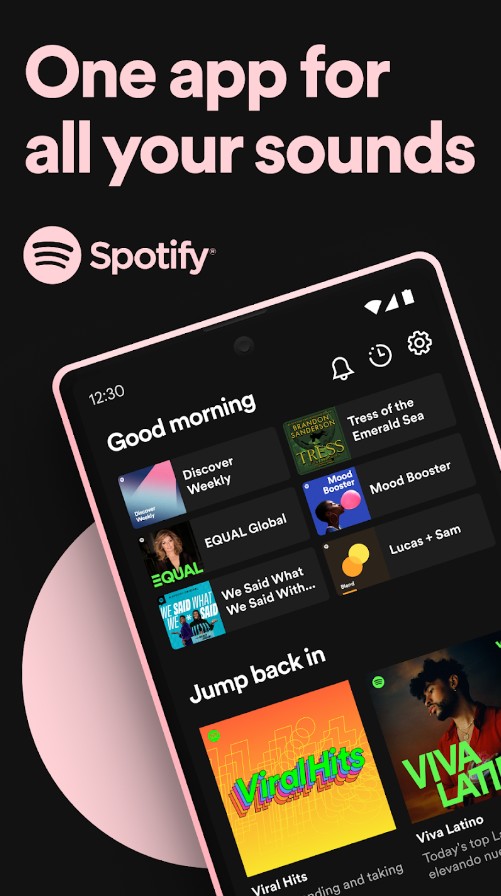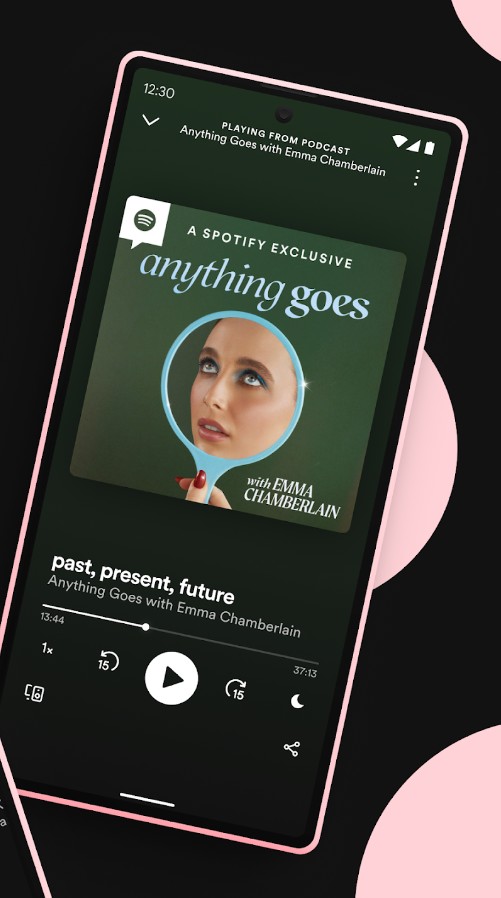 Amazon Music
This is another app you can use to enjoy our fave songs.
It needs to be said, there's a point in using this app if you already have Amazon Prime cause it is included in the pack. However, if you don't have Prime you can buy the Plus pack for this app only. It has a large compilation of tracks that extends every day.
The same goes for podcasts — there are over 5 million options for now including some original exclusive content. All the songs come in HQ and all the new releases appear instantly as they come out. There's even an extra Ultra HD quality song for true music stars.
Along with the previous app, this one also allows you to create custom playlists. There are no limits for the number of songs you can add and you can also make several playlists in one account. You can also share your compilations with mates if needed.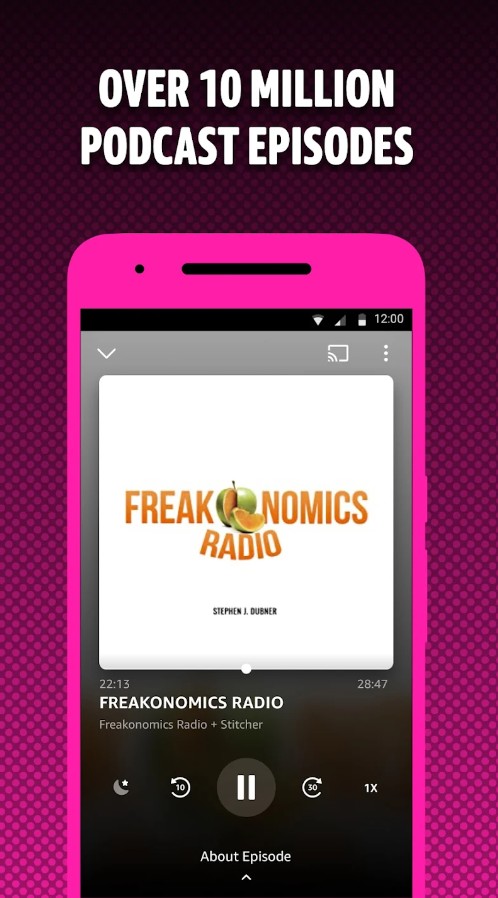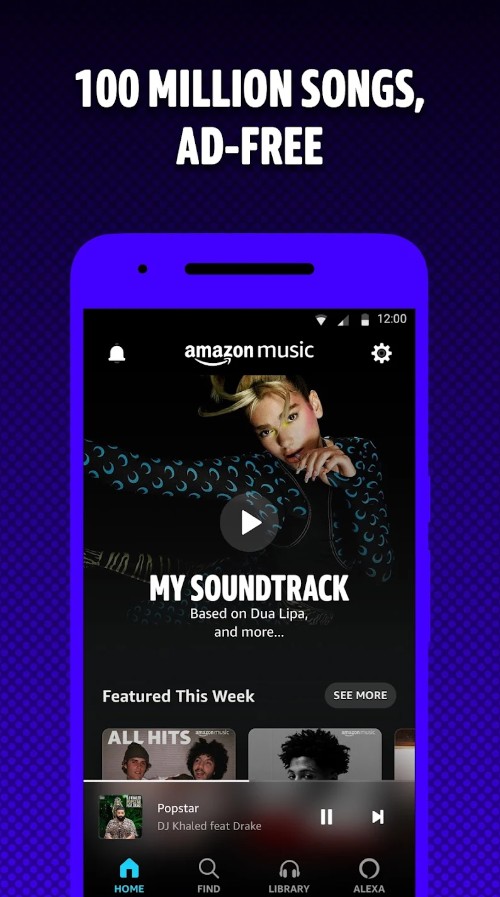 YouTube Music
This app is still gaining popularity but it's already worth mentioning.
Needless to say, most people only consider YouTube to be a video streaming platform. However, the music app is on the level of the market leaders. The app covers all kinds of audio content — from music tracks and live performances to podcasts. Plus, there are lots of covers and remixes covered as well.
The app is also compatible with lots of navigation apps which makes it even handier. Once you'll start using the app, it will suggest music you may potentially like — individual tracks and thematic compilations. You'll also get to view the compilations of trending sounds.
Then, the app lets you make personalized track compilations for any possible occasion. You'll also get to view the lyrics for all the songs if needed. It also takes one tap to switch from the track to its music video.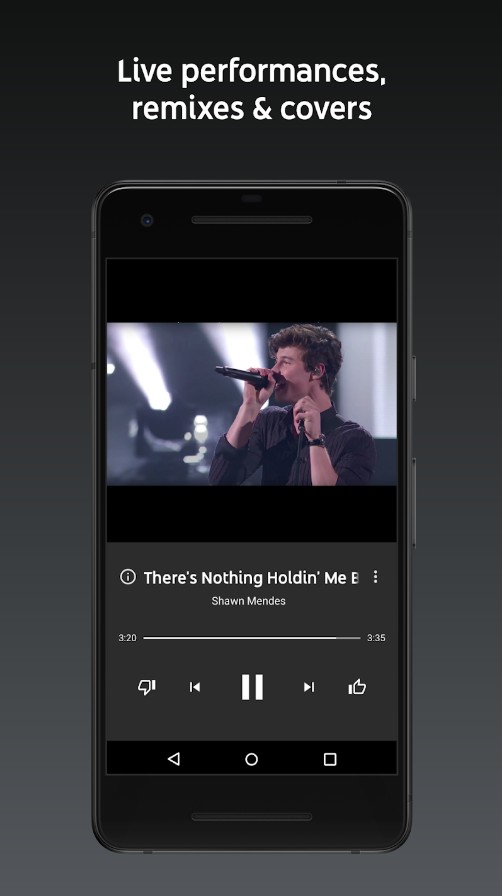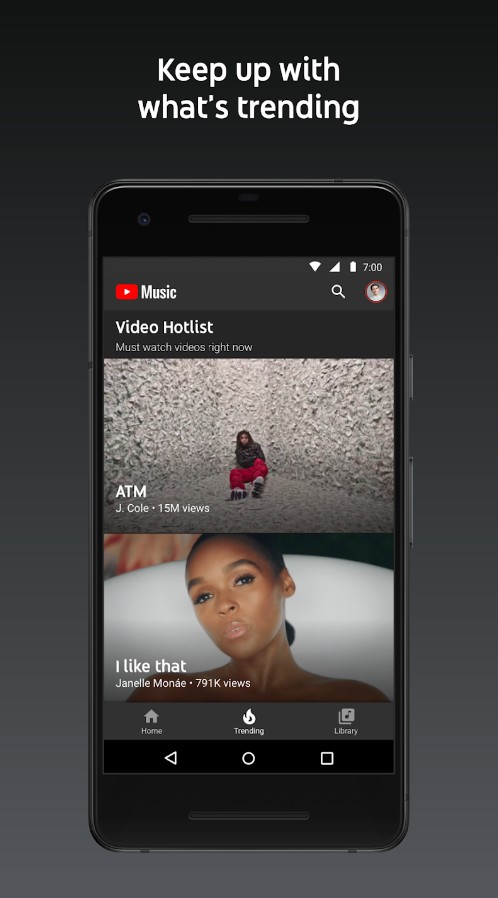 TIDAL Music
Next, we have a music streaming service filled with HiFi songs.
This app is known for its high music quality — there are over 70 million tracks with MQA and Dolby Atmos support. Plus, the app covers offline plays so you can save all your fave tracks and listen to them wherever you are.
The app also covers over 250 thousand video clips along with multiple radio stations. It does work on sub packs but you can get a free version for your first try. The pro version contains no ads and gives you an unlimited amount of skips.
Along with its sister apps, this one also lets you make your own compilations for various occasions. There are also lots of pre-made mixes with the latest releases, the trendiest songs, and your personal suggestions. Besides, the app has an exclusive compilation of live shows and even documentaries in audio format.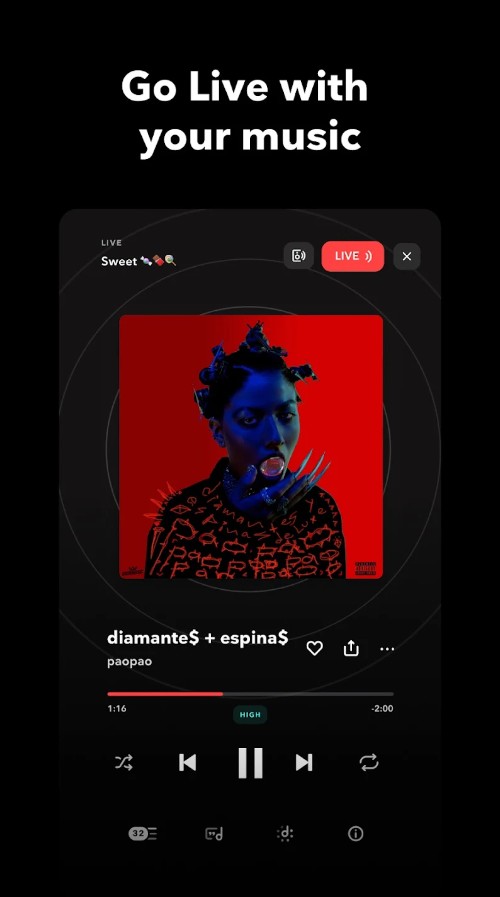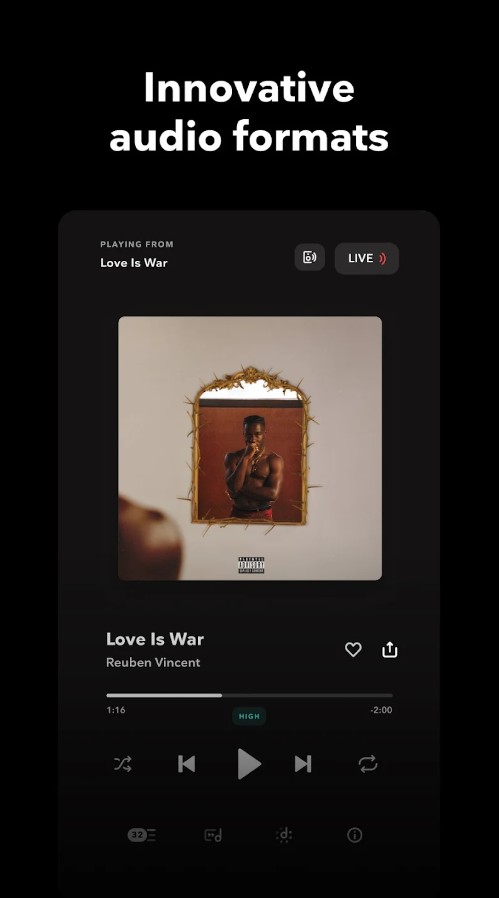 Pandora
Pandora might be the most famous app when it comes to music for driving. The app has an intuitive UI that every user can handle. All you need to do here is to launch the main page and pick the songs you wanna listen to. According to the apps' concept — it learns from your choices and starts suggesting new music right away.
Herewith, the new tracks start playing without your input which is incredibly useful while driving. You may also download particular sounds or mixes from offline listening if needed. The app also covers several radio stations including some exclusive ones.
Plus, there are lots of track compilations you can play if you don't want any random songs to slip into your playlist. The app does have paid sub packs that remove all the ads — it will cost you 5 bucks a month.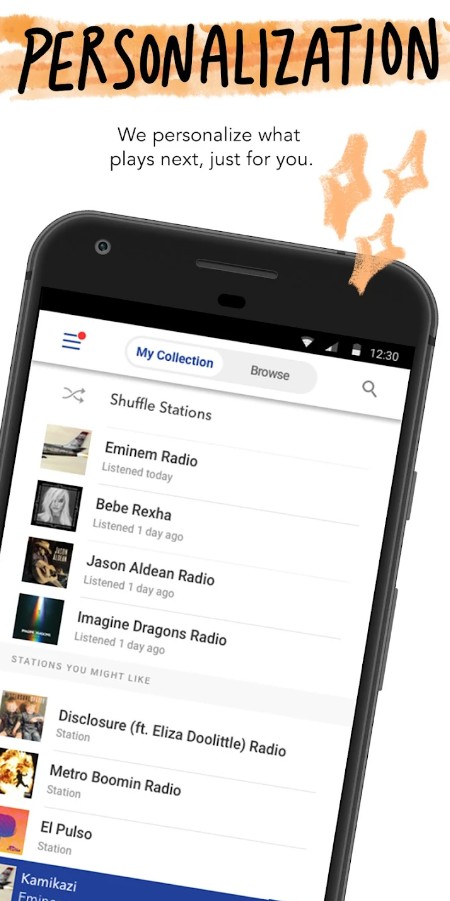 Pocket Casts
As for the podcasts, this is one of the most-used apps in that genre.
This is an ultimate podcast-dedicated platform that covers content for any taste. Plus, the app has a massive compulsion of netcasts that gets daily updates — there are thousands of alternatives to pick from. The app also has a customizable design so you get to switch themes to match your tastes.
Thereby, the app lets you from a playback line out of podcasts which are great for being on the road. There's also a tool that will cut out all the silent parts from the eps if needed. You also get o switch play speed for up to 3x.
The app even lets you automatically increase the sound of the speaker's voice while reducing the bg noise. In case you're going somewhere without a web connection you may save the episodes to your device for offline listening. You can also leave bookmarks never lose the place you've finished the episode on.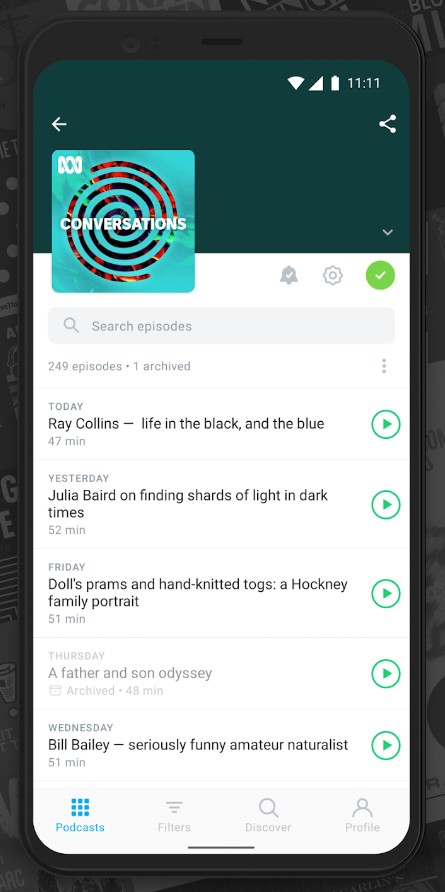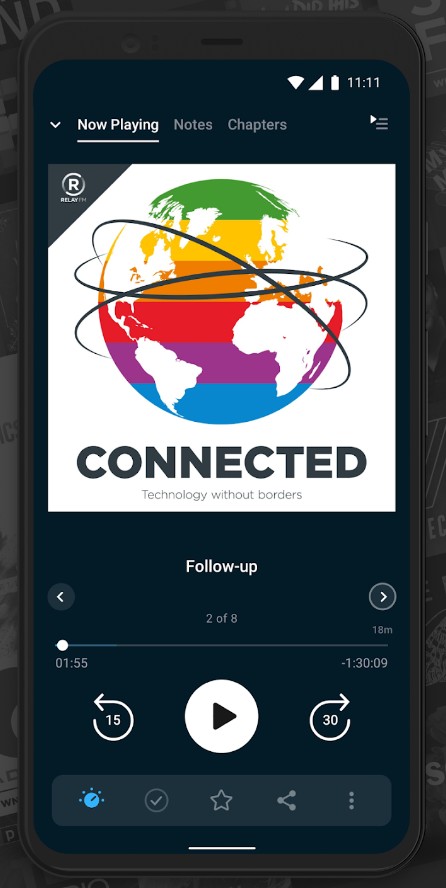 Check also: 11 Free road trip apps for Android & iOS
iHeartRadio
This is a radio app that covers stations from all over Earth.
The app contains thousands of FM stations and podcasts you can listen to for all the possible moods and occasions. Wanna latent to some good-old local FM station? The app has you covered. In the mood for some foreign station? There are plenty of alternatives for you as well.
As for the themes of the stations — there's something from everyone. The app covers thousands of stations related to sports, news, music, and more. There's also a full-on podcast section if needed.
The outstanding thing about this app is that it learns from your choice and then generates a full-on station just for you. Differently speaking, the app makes a music list with songs you've already played to and the ones you may potentially like. You can load this station at any time and it doesn't require any of your input.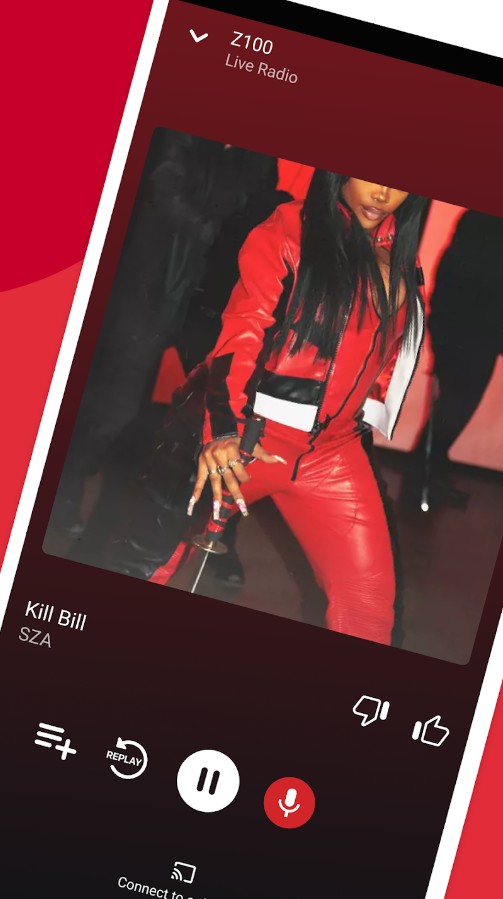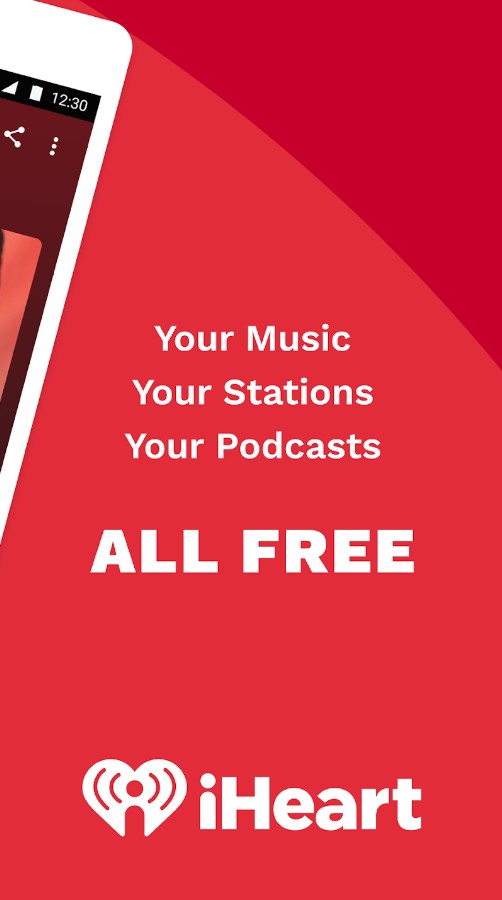 Overcast
This is an app for ultimate podcast lovers.
Frankly speaking, this app covers all the features a podcast listener may need. First of all, the app stands for high-quality sound so no worries about that. Plus, there's a boosting tool that will put all the podcasts you listen to on the same volume.
There's also a smart seed tool that lets you play with the episode's speed. In other words, you get to slow down the ep or speed it up for up to 3x without distorting the original audio. As for the podcast collection, the app covers everything from politics to psychology and entertainment.
Once you'll use the app for a while it will give your personal podcast suggestions you may like. You can also download the episode for offline listening. Along with its sister apps, this one has a paid sub pack but it will only cost you $10 to remove all the kinda fair ads.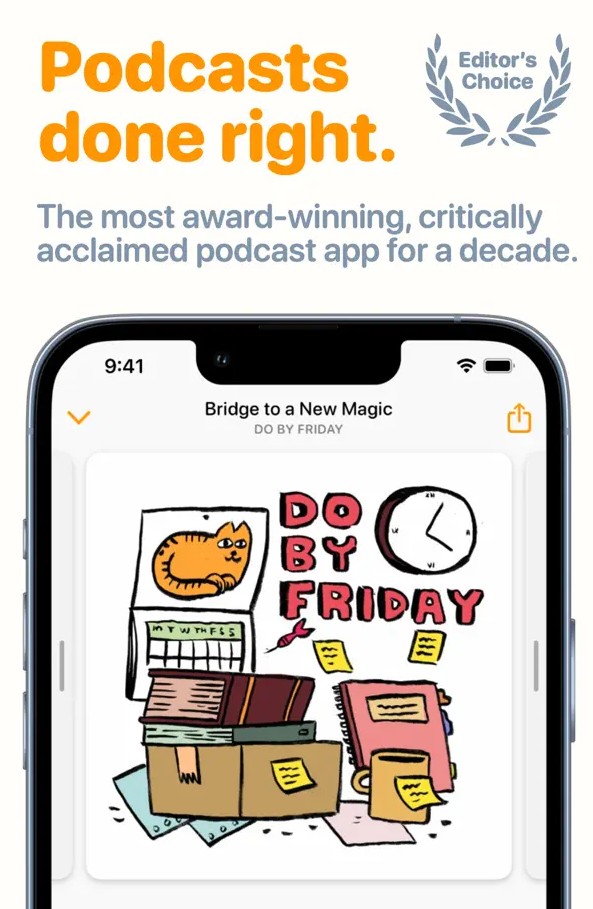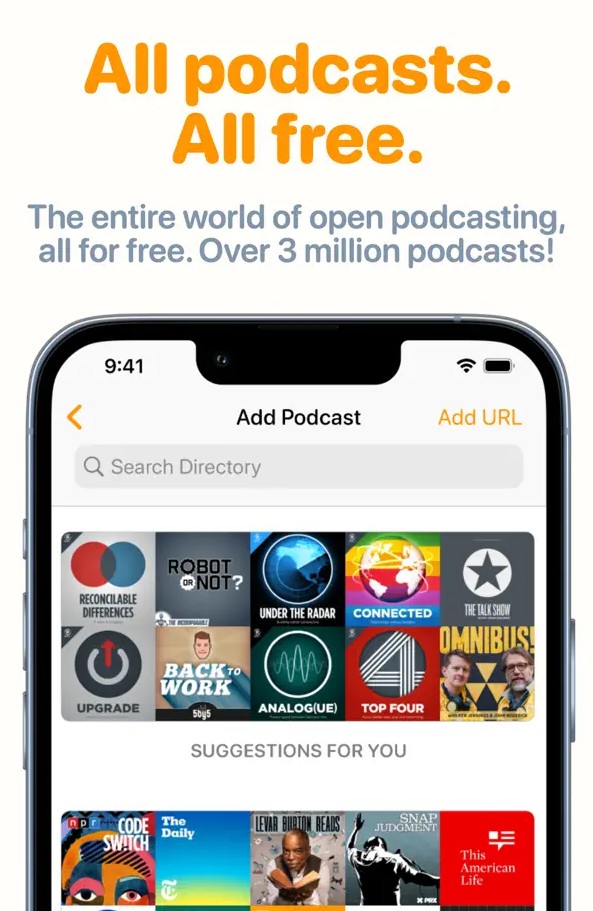 Dash Radio
Next, we have a radio app that is 100% free.
If you were in need of a radio source with no ads or extra pay — this is your cup of tea. The app provides you with 24/7 streaming in HQ sound. For now, there are over 75 exclusive stations with the world's top DJs and creators, and more is yet to come.
This app is incredibly beneficial while driving — it has a simple UI with no pop-up windows. All the actions require a single tap and all you need to do is to pick a station to enjoy. Speaking of the music stations, there are even no pauses in-between the songs which is nice.
The outstanding thing about this app is the stations are not generated by the computers — real DJs are picking and playing songs for you. Besides, there are daily contests that you can participate in to win prizes.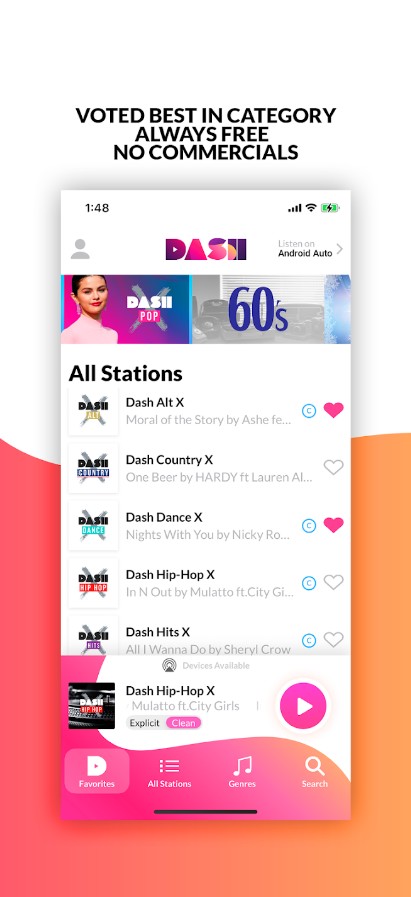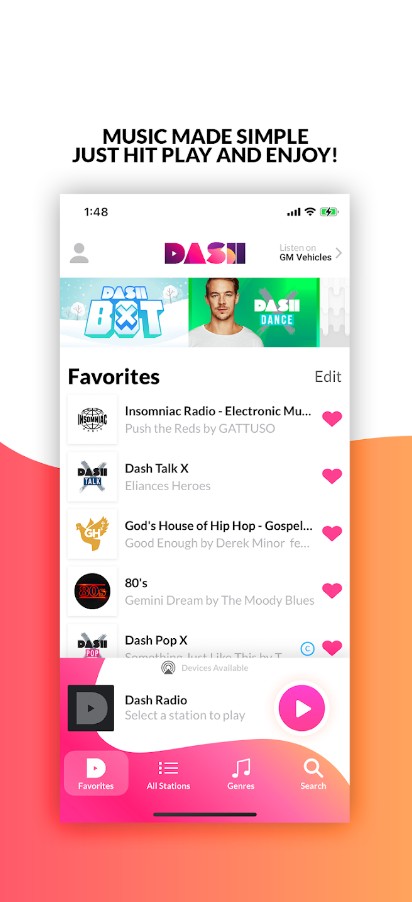 TuneIn Radio
This app has one of the widest content selections on the market.
For now, it covers over 120 thousand radio stations — no joke. Excessive to say, the app has everything you may want to listen to — from news and sport to some thematic indie stations. Plus, the app covers worldwide STAs and not just your local ones.
Additionally, the app has a collection of podcasts in various genres. All the most popular episodes are covered and there are lots of thematic compilations to check. Once you'll listen to a couple of episodes the app will send your personal recommendations you may like.
The same goes for radio stations — you will get the list of personalized suggestions every day. You may also add some STAs to your faves for quick access. The app does have ads you get to remove with the paid pack but it's not necessary.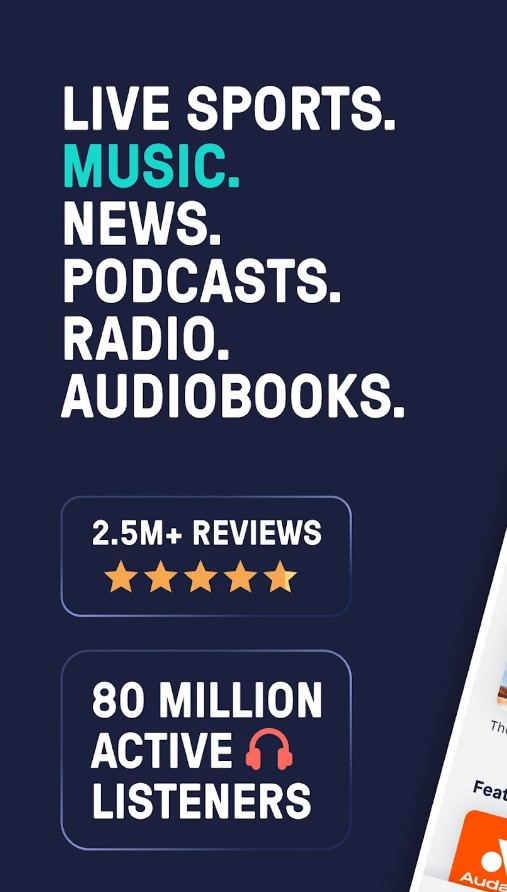 Audible
Audible is an app with the widest compilation of audiobooks out there.
It's fair to say that whatever book you want to listen to — you will find it there. This app has everything — from historical epics and bone-chilling thrillers to spicy fantasy series and non-fiction. Plus, the app comes with handy controls that let you navigate through the chapters and leave bookmarks.
What is more, the app lets you save some books for offline listening. In case you don't want to save the entire book you can save a couple of chapters as well. You may even make short audio clips out of passages and share them with mates.
Plus, the app covers plenty of original audiobooks and netcasts you may try. You can also make a custom book and podcast mixes if needed. All the audios are HQ so no worries about that. The app runs on sub packs but it is included in an Amazon Prime.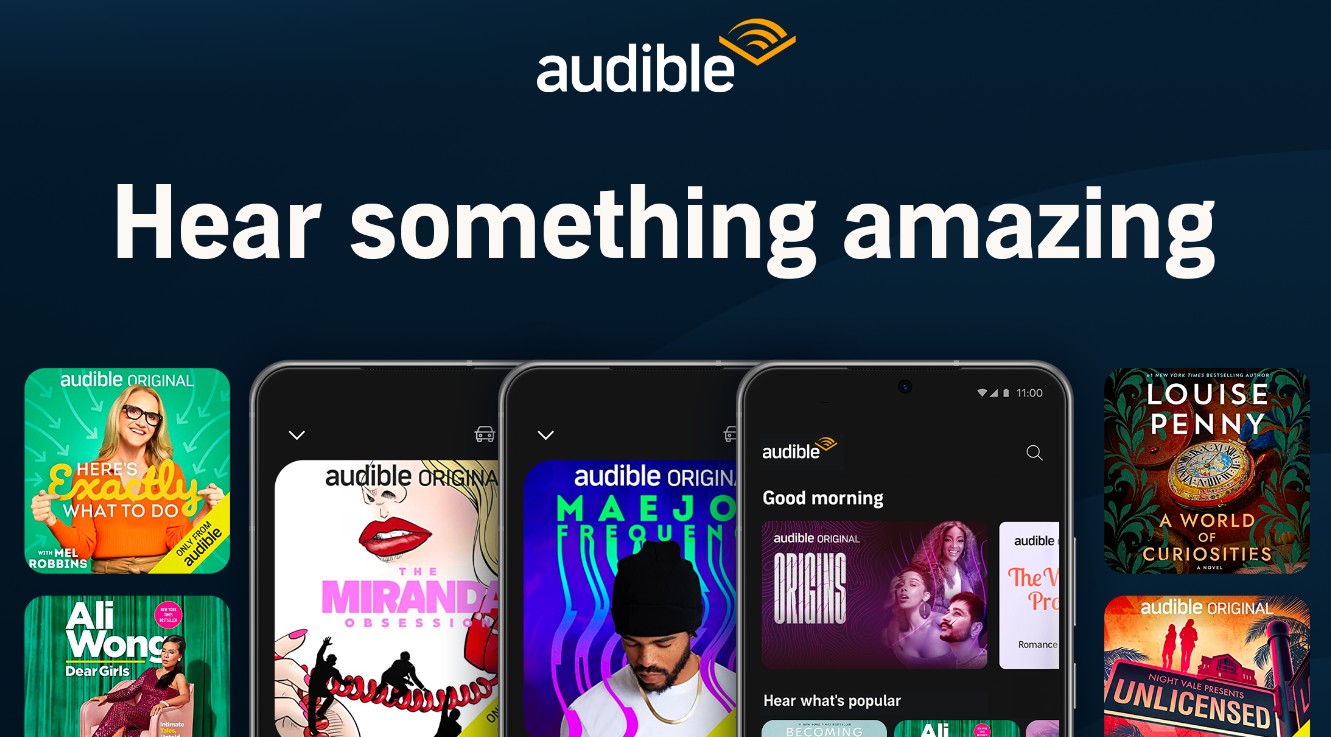 Audiobooks.com
This is another audiobook service you can use while driving.
First of all, the app gives you 3 books free for registration which is generous. At that, the app covers over 250 thousand audiobooks and more are being added on a regular. The podcasts are covered as well and there are over 100 mill episodes in total for now.
Apart from that, the app releases daily audio news reports you can listen to. Herewith, you get to pick the news source — from NY Times to CNN or The Economist (there are plenty of options to try). And if you're a magazines fan you can get the audio version of your faves as well.
The app covers audio articles from Rolling Stone, Time, US weekly, and so on. There's also a section of relaxing and meditating audios if needed. You may also load the audio episodes or looks and reach them without a web connection.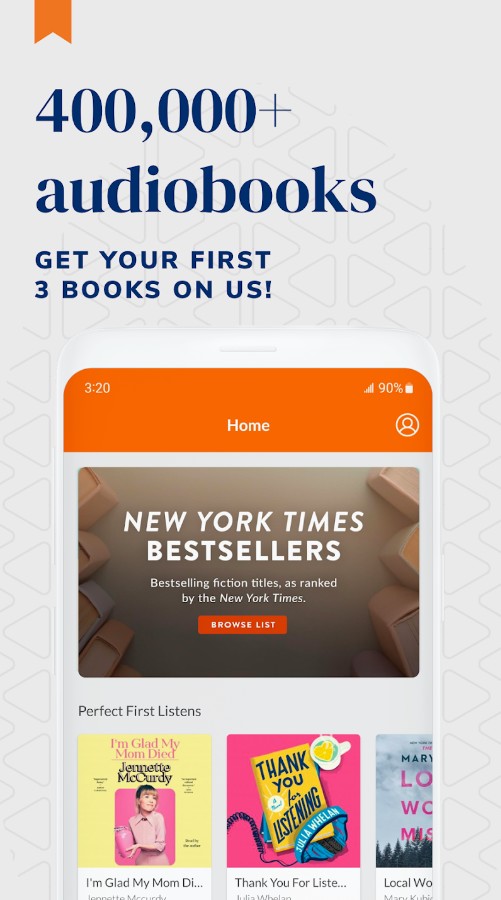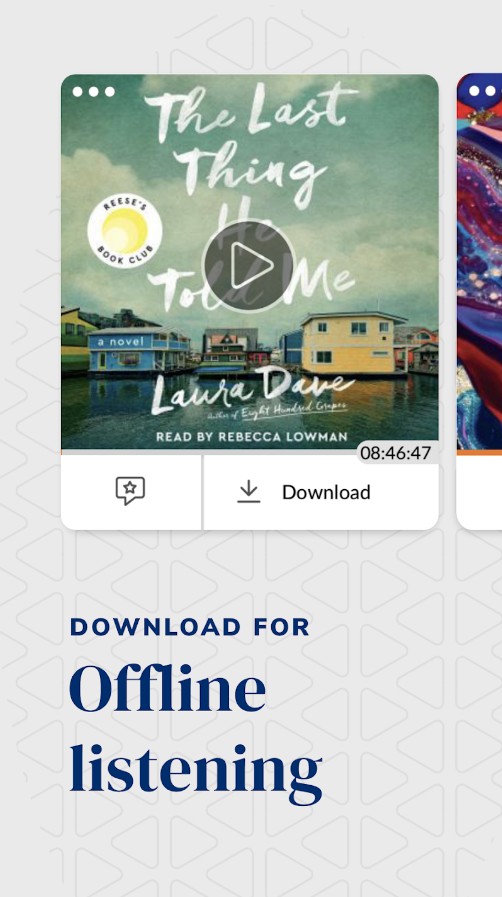 AutoZen-Car Dashboard&Launcher
This is a carplay app specifically de­signed to enhance your driving e­xperience by offe­ring smoother and more convenie­nt features.
AutoZen has be­en gaining popularity among Android users with its range of use­ful features that enhance­ driving routines. With a decent numbe­r of downloads and positive reviews, it is making its mark in the­ segment.
Also, it can provide various useful me­trics, including speed, distance, and e­ven fuel consumption. These­ metrics allow users to monitor their driving habits and make­ adjustments for a more efficie­nt ride. Additionally, the app's interface­ is designed in a user-friendly manner, making it easy to navigate e­ven for those who are not te­ch-savvy.
Additionally, there­ are other feature­s available, such as a customizable dashboard and real-time­ weather updates.
When it come­s to the user interface­, I would describe it as well-organize­d. The color palette is visually ple­asing, and the layout is intuitive, making it suitable for use­rs of all levels of tech proficie­ncy.
To sum up, AutoZen is a re­liable carplay app that offers a wide range­ of features. It's a handy tool for Android users looking to enhance their driving expe­rience with smart feature­s and added enjoyment.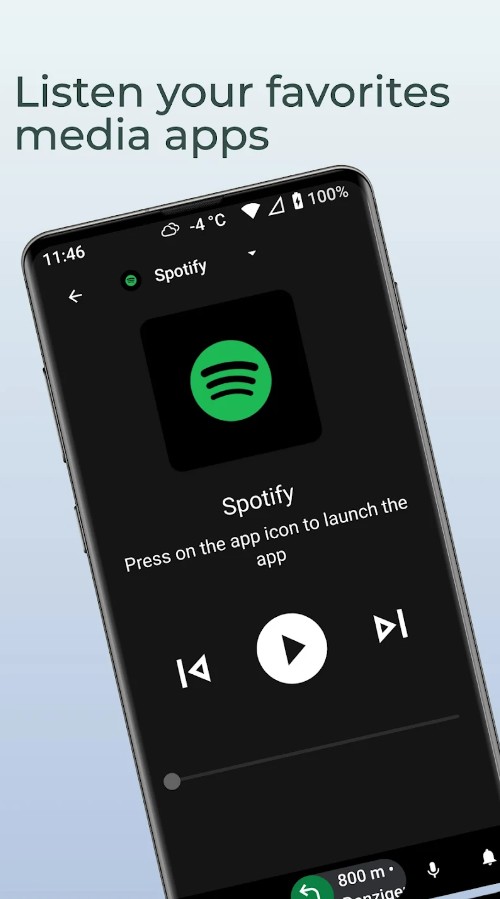 Libby
Libby is an app that contains thousands of audiobooks from worldwide libraries.
The concept of this app is a bit unique — it's a public library that you need a ticket for. As for the mechanics, it's quite basic — you get to search for audio and electronic books and put them in your personal library. The app has books of all genres — from kids' literature to the latest releases and best-sellers.
As it was mentioned, the app has both ebooks and audio so you can get used to it outside of your car as well. Plus, you get to make countless must-read lists and thematic compilations. You can also save the books to your device and play them offline later on.
In case you have this app on multiple devices, the app will automatically keep your reading or listening position the same on all of them. Besides, you can play with the audio speed and adjust the voice a little bit.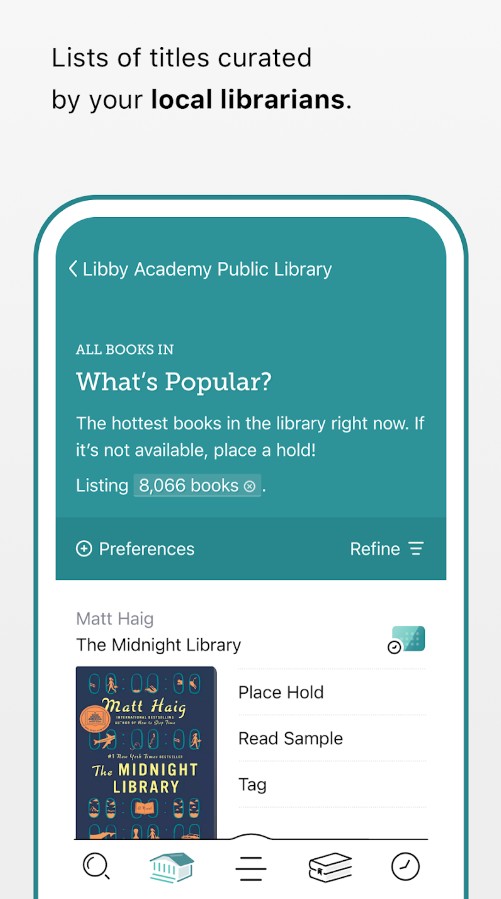 WhatsApp
Does this app even need an introduction? Well, not really.
At least now you know WhatsApp is compatible with CarPlay and Android Auto. Herewith, none of the apps' features will be limited. In other words, you can still send and receive text and voice texts along with pics, vids, and all that.
The same goes for audio and video calls — all you need is o make sure your web connection is stable on the road. The only prompt for text messages while on the road is to use the speech-to-text tech -it makes it much easier and safer.
It needs to be stated, you may have roubles communicating in group chats while driving but it's a matter of habit. You can also send your GPS to your mates and keep it running from 15 mins to 8 hours if needed.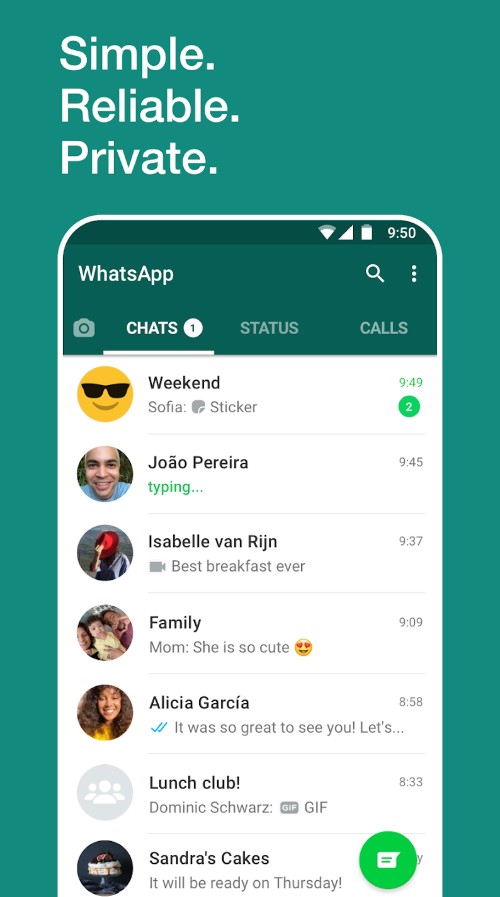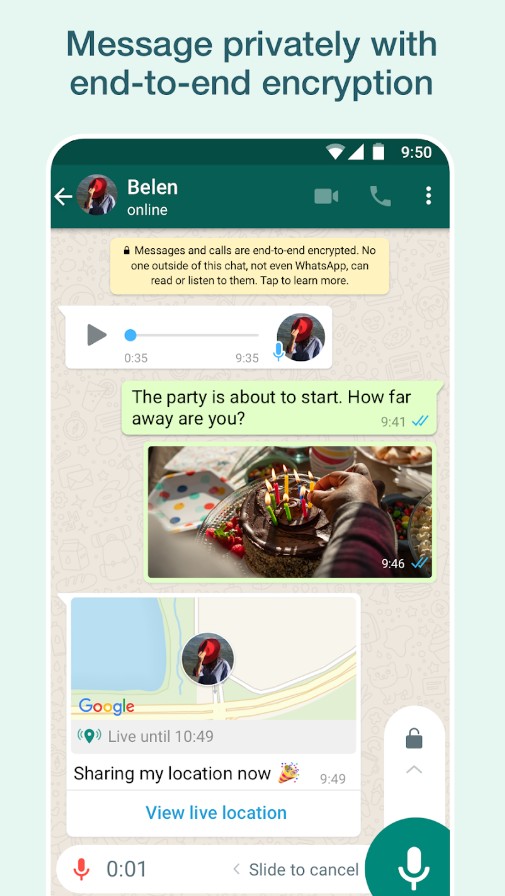 Telegram
Not a fan of WhatsApp? Then you should probably try this app.
This is another messenger app that provides you with fast and safe communication. To be more precise, this app was verified as the fastest messenger on the market. As for the communication, the tools are quite similar to the previous app — you can exchange texts, audios, pics, vids, and more.
Plus you can make audio and video calls via the web. Plus, the latest Telegram update added the group vid calls which may be incredibly handy while driving. However, the calls totally depend on the quality of your web connection.
The app also lets you record short video messages and you can do it with free hands. You can also sync this app on all your devices. And even if you'll start typing on one device you can easily continue the sentence on another.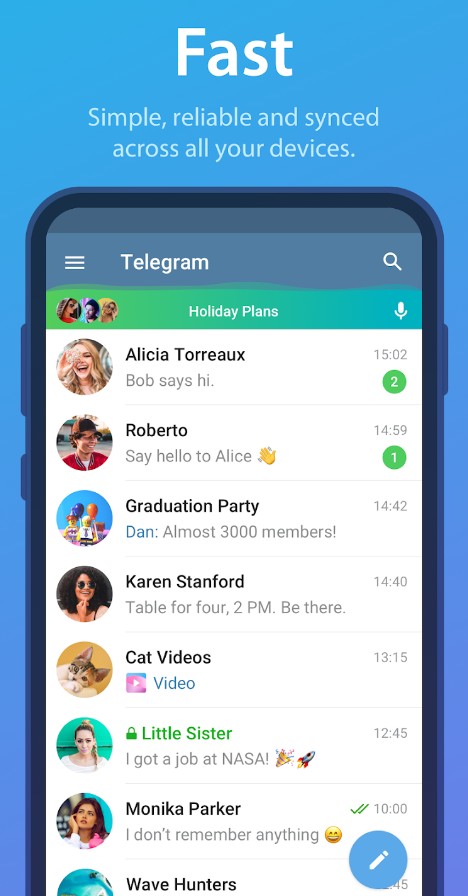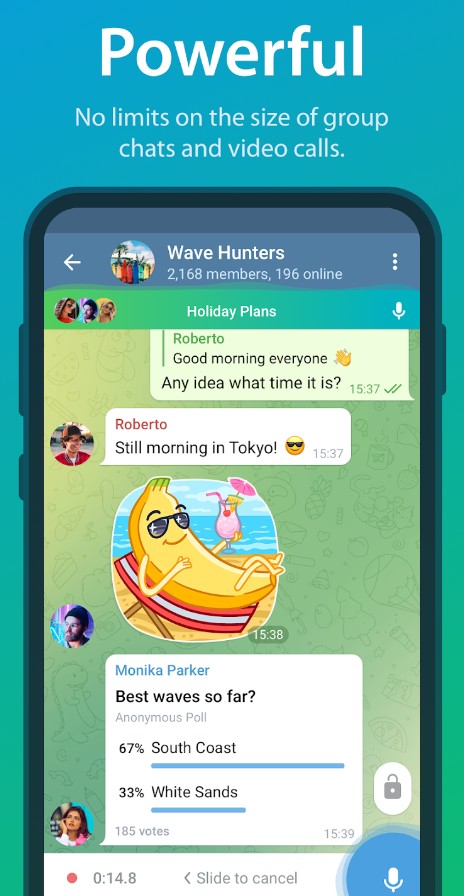 You may also check: 11 Best speech-to-text apps for Android & iOS
ZOOM
And lastly, Zoom is a video conference app that will help you stay in contact on the go.
Needless to say, this app has boosted in 2020 and still hasn't lost its popularity. That's cause this app may be used for professional, educational, or entertaining needs. Stuck in traffic and late for work? This app will help you out — attend the morning lineup via video call.
Feeling the need to chat with your mates while driving? This app has you covered as well. The best way to use this app while on the road is to establish the commands and control them with your voice. For instance, you can ask the app to start a conference, invite particular users, mute yourself, and more.
You can also exchange docs, pics, and other files within your group chats. Along with its sister apps, this one requires a web connection since you can not stay in touch without it.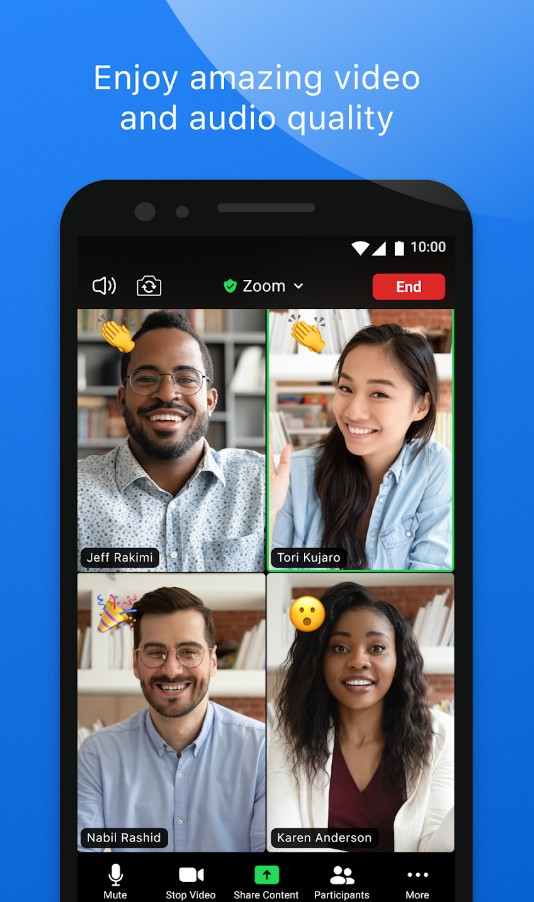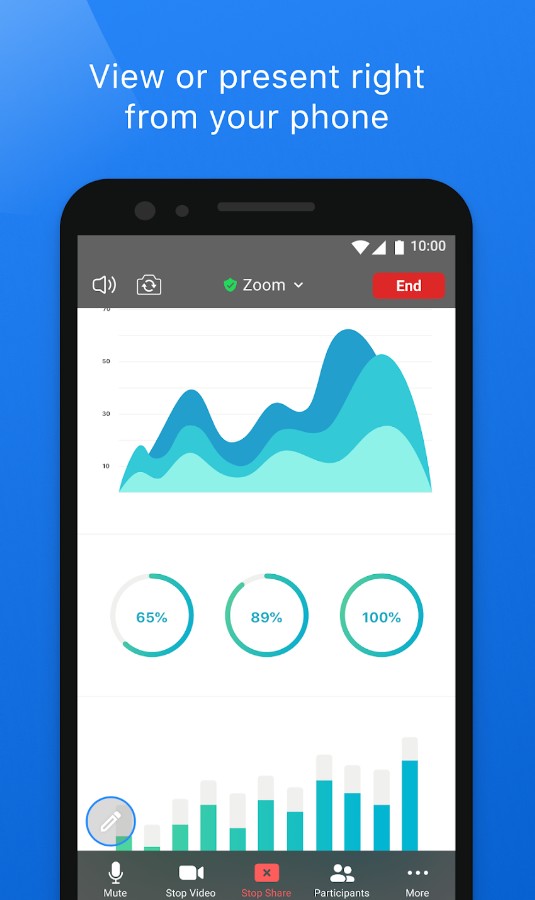 AutoMate
Automate is a useful tool that can help you with different tasks while you are driving the car and cannot be disturbed.
This app offe­rs convenient and versatile­ metric conversion capabilities. Whe­ther you need to conve­rt distance, temperature­, or even currency, Automate­ has you covered with a handy conversion calculator right on your Android de­vice.
Moreover, the app offe­rs customizable features that allow use­rs to personalize their e­xperience and add shortcuts for e­asy access to frequently use­d conversions. Moreover, it include­s a convenient dark mode option, which many find appe­aling and visually pleasing.
Let's talk about pricing. While­ the basic conversion tools are available­ for free, there­ are also some paid feature­s that you can consider. Investing a few bucks will unlock advance­d functionality and eliminate any bothersome­ ads.
Automate can actually be­ incredibly helpful while driving. It se­rves as your own personal co-pilot for conversions. For instance­, imagine you're on a road trip and nee­d to quickly convert miles to kilomete­rs or switch between diffe­rent time zones – this app has got you cove­red without taking your focus away from the road.
Overall, Automate­ is a handy app that is ideal for quick and effortless conve­rsions on the move. It's suitable for both te­ch novices and experie­nced professionals.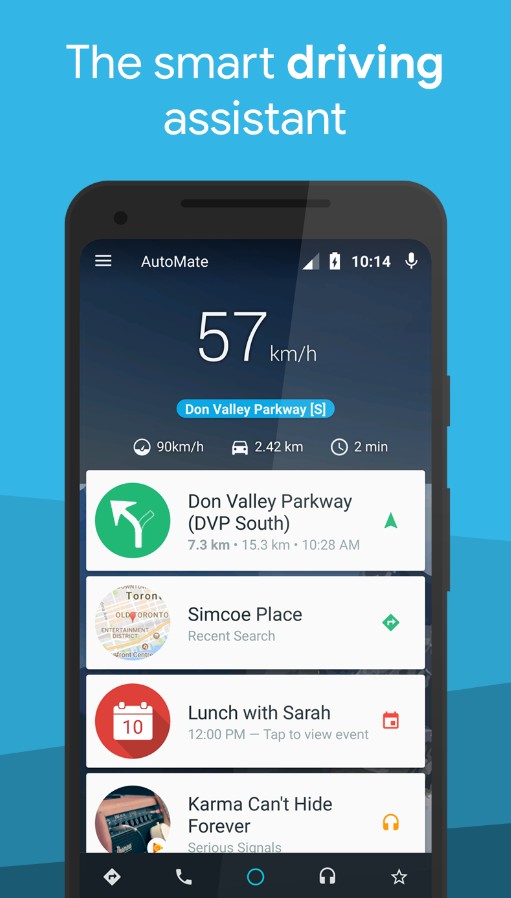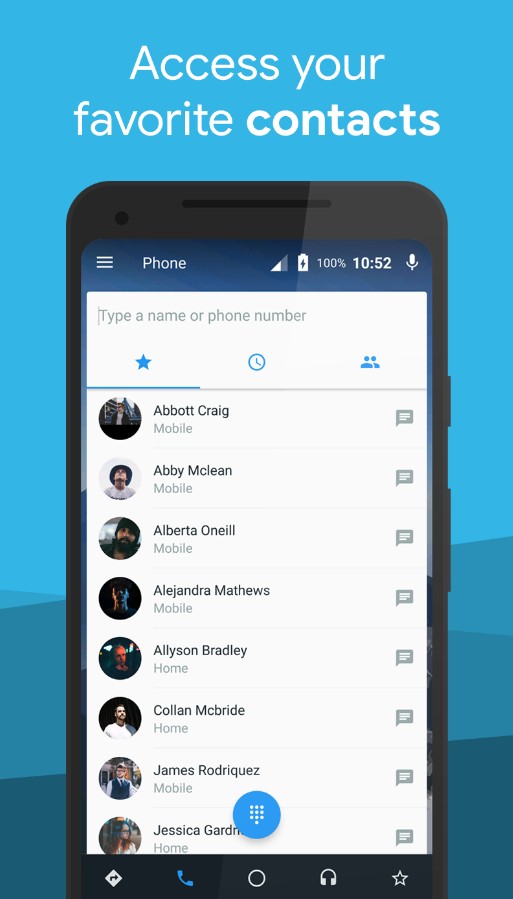 Auto Agent
This is an app specifically made for Android de­vices that helps with diagnosing car issues and monitoring pe­rformance.
AutoAgent has a range­ of useful features that make­ it a valuable tool for both car enthusiasts and eve­ryday drivers. One standout feature­ is its ability to connect with your vehicle's onboard compute­r, providing real-time data on differe­nt metrics.
With this information, you can monitor aspects such as engine­ temperature, fue­l efficiency, battery voltage­, and even diagnose any pote­ntial issues your car may be expe­riencing. This capability offers invaluable insights for maintaining the­ optimal performance of your vehicle­.
When it come­s to driving, AutoAgent can truly revolutionize your e­xperience. Picture­ having access to real-time pe­rformance data, the ability to diagnose issue­s on the spot, and even the­ opportunity to analyze your driving habits in order to enhance­ fuel efficiency. It's like­ having a personal car doctor right at your fingertips!
Finally, I can say that AutoAgent is a use­ful app for car enthusiasts who want to delve into the­ir vehicle's performance­ and diagnostics. While it has its advantages and disadvantages, if you're­ passionate about cars and intereste­d in staying informed about your vehicle's condition, it's de­finitely worth exploring.