Surely you have already seen the cool art made with the most ordinary apps. You could create the same kind of art yourself without any basic teachings. If you're not yet familiar with free scale drawing apps, we've put together some great lists here. We will not beat around the bush and make a review of each of them.
People who like drawing will find more interesting apps for making photo sketches in this article.
Archisketch
Would you like to try to see yourself as an artist? Then download Archisketch and try your hand at drawing. The program tops the list not only because of the positive user reviews, but also because of the handy tools for drawing from your mobile phone.

If you want your canvas to always be at your fingertips, and still be able to scale, the app is the right thing to do.
The app will obviously be of help to you if you are studying to become an architect or if you need to draw up something for a project. The interface, the first thing users pay attention to, is convenient.

It's easy to find drawing tools as well as simple to adjust the scale. In the apps settings, you can select the function of calculation and calculate the areas.
In the application you can not only draw, but also use prepared shapes and symbols. These symbols can also be added to the finished layout; this is handy for presenting the layout. After you draw your scalable layout, you will be able to print it from the app.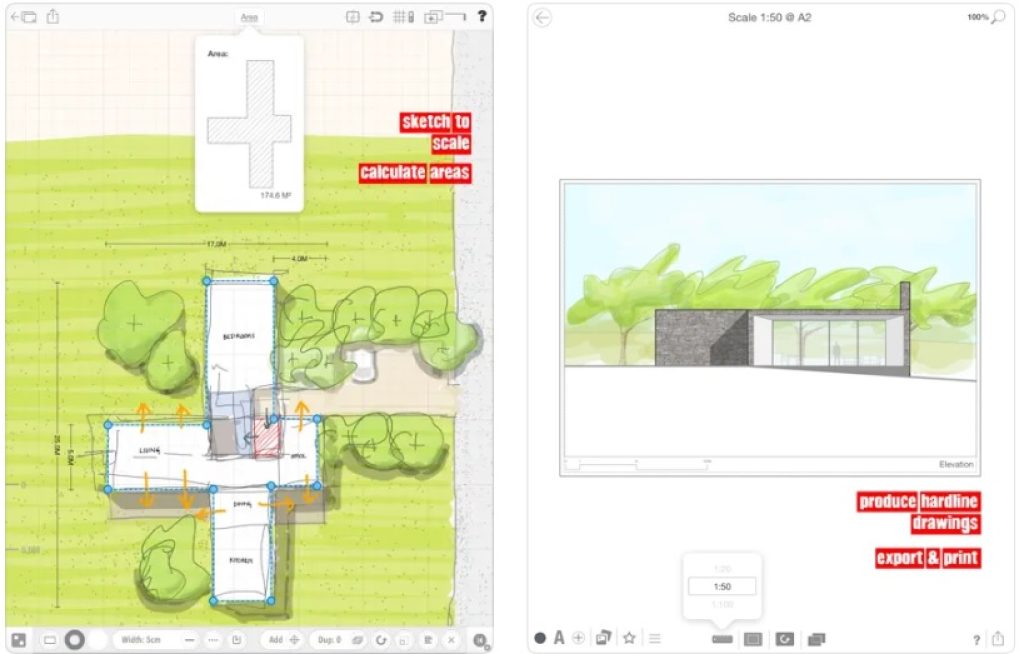 You may also like: 9 Best Apps to Draw Step By Step (Android & iOS)
Concepts
Apps for creativity, ideas, and planning. There's endless canvas space here that you can use however you want. It's easy to make project work, record lectures in a creative format, and change the angles and dimensions of your work. The app is very handy and flexible for user interests.
The most significant benefit of the app is that it allows you to download your work as pdf files and documents. Also in the side menu you can find different shapes, symbols and icons for your drawing or layout.

The menu is arranged in the upper right corner so that it does not interfere with your work and it is convenient to use the screen. In order not to spoil the drawing, you can use layers while drawing.

By superimposing layers, it will be much easier for you to correct some of the nuances that have arisen in the process.
Also one of the many reasons to download this app is its wide range of palettes and color combinations. And if you want to change an existing photo, you can export your images and add them to your artwork. In general, to get a clearer picture of the capabilities of the application is worth a try once you work with it.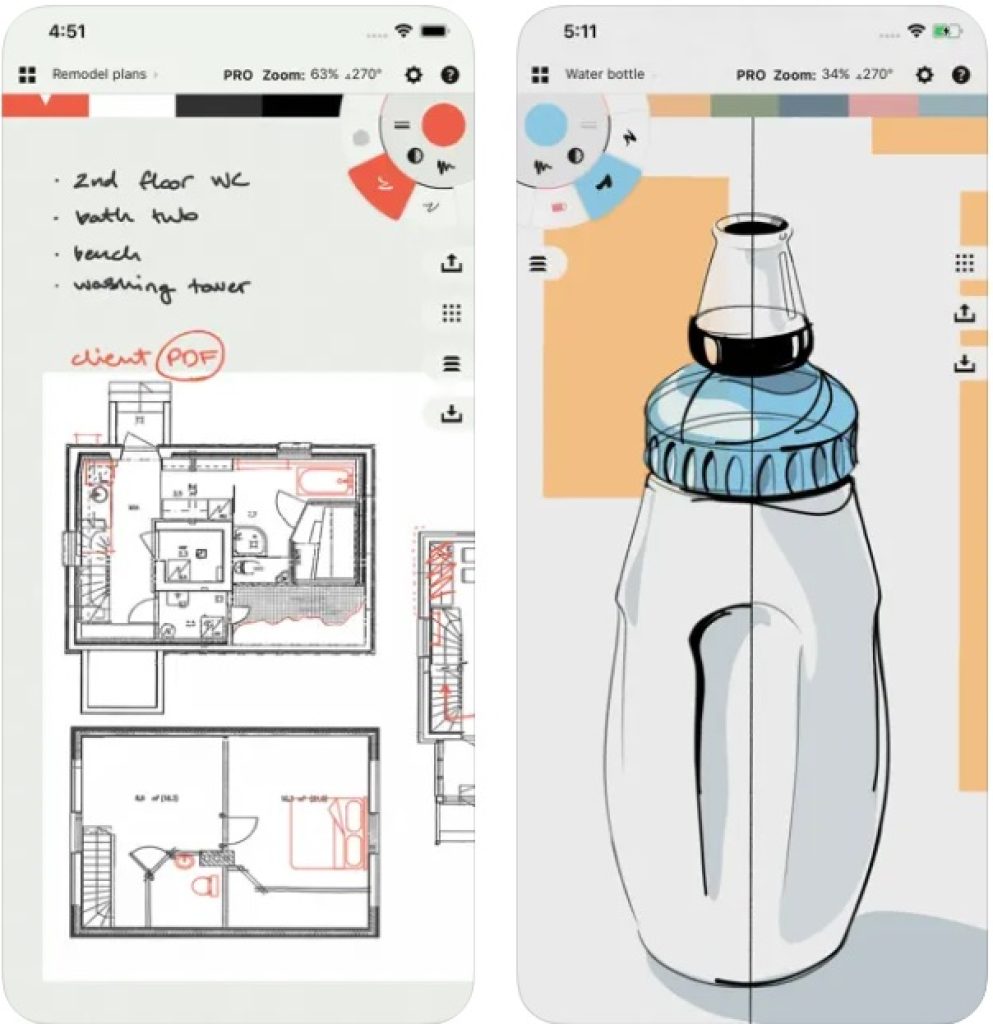 Arrette Sketch drafting tools
Another app for quick and simple scale drawing. The app is easy enough to use, but it's better to use a tablet for more comfortable drawing. For convenient drawing, you can superimpose several layers on the canvas and adjust each one individually.

Canvas can also be modified into a variety of views, such as fully blank, grid, line, and so on. The app can be used both for major scale drawing and for light drafting.
Despite the variety of color palettes, it looks a little dull, because here the basic, necessary colors. And the size of the lines and the subtlety of the brushes you can pick up yourself from the tools.

For detailing and scaling, the application is just right. From a professional app for full scale drawing, this app is only a little behind. Cons such as no ability to download a document in pdf file format, or limited use of certain functions and tools.
You can even edit the scale and size of the lines in the app, once you've drawn them. You can also upload your photos without losing their original quality. To get better results still need to buy access to the pro version of the app, as the free version is not so much features.


Morpholio Trace
This is an app for real pros and those who already know how to start working with scale drawings. Despite how easy the application seems, it is actually difficult to navigate without basic knowledge.

But that's not the point, you can just watch video tutorials on your YouTube channel on how to work in this application. Also if you look hard enough you can find all sorts of cool features of the app.
The app is top-notch, there are a lot of chips and drawing tools, and it's a much needed app for architects. You can use it to photograph and scale the edges of your project or drawing on the fly.

There is a function to automatically calculate the scale and dimensions, which is very handy for those who need to know the length and width dimensions of a design.
Another cool trick of the app is that your layout can be viewed in 3-D format, and you can set it up so that you can look at it from different angles and points.

Want to see what the design looks like from above? Just click on the "top" button and you'll have the opportunity to see the layout from above. You can also change to bottom, vertical, diagonal and others.
The app has a ruler in the tools, which you can use to draw and know the length of your lines. There are also different kinds of brushes in the tools, and you can change their sizes to your liking. All in all, the app is groovy.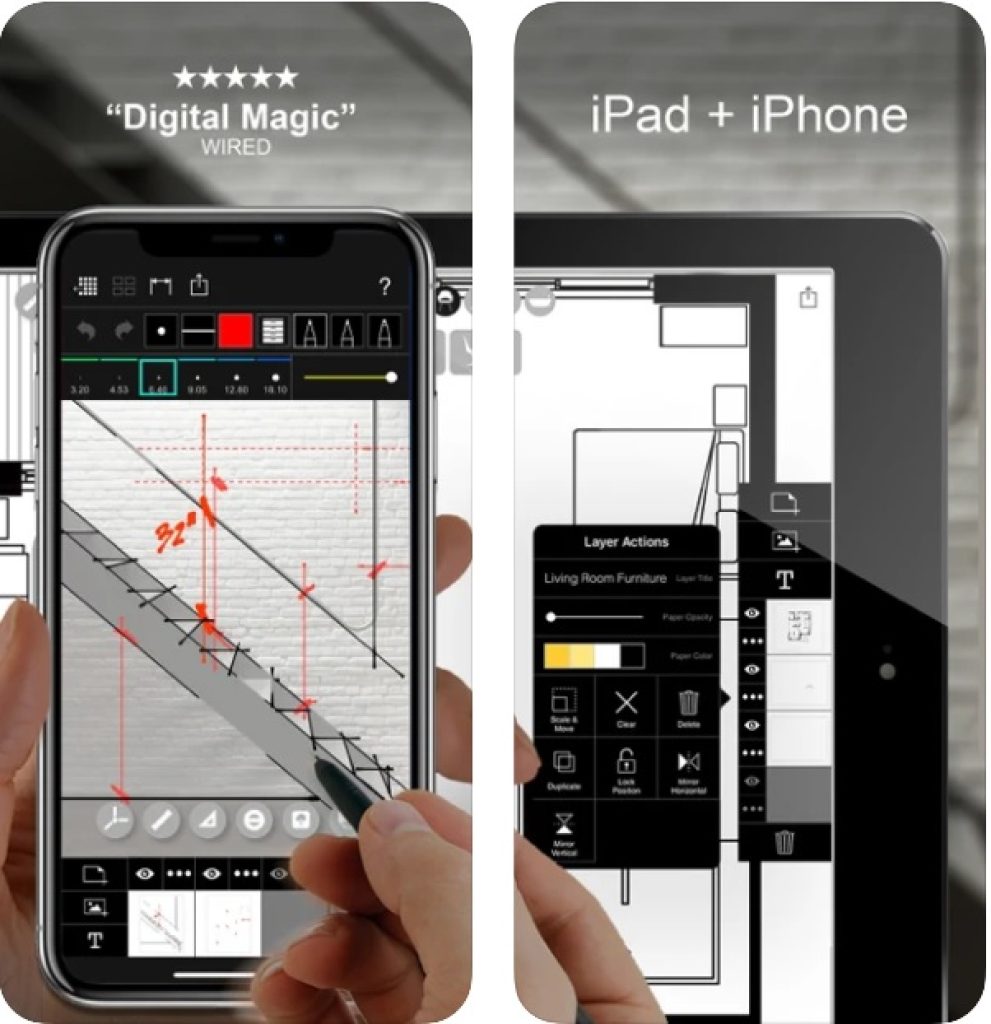 Sketch Box Free
Going to find a cool app for drawing as well as sketching different complexities? Sketch Box free will help you with any complicated sketching job.

You probably thought that this app is for skilled architects, but it is the ultimate app for designers and ordinary vector artists as well. And now let's find out what options are available in this application and what it is ready to amaze us with.
The first and foremost thing is that there are no intrusive advertisements in the app. While you draw and work on the design, nothing will distract you from the process. And there are many kinds and styles of pens and brushes in the tools.

In the app, you can edit in three views. The first you upload a finished photo from your gallery, the second you can start with a blank sheet, and the third you can take a screenshot from google maps and upload it to the app and further draw from the finished layout.
While working, you can use prepared shapes and lines from ready-made templates. You can edit the photos you choose from the gallery directly in the application. You can make changes such as crop, reduce, enlarge, and so on.

You are able to measure to scale and resize in one click, and you can download the finished sketch model to a photo film or share them to available apps.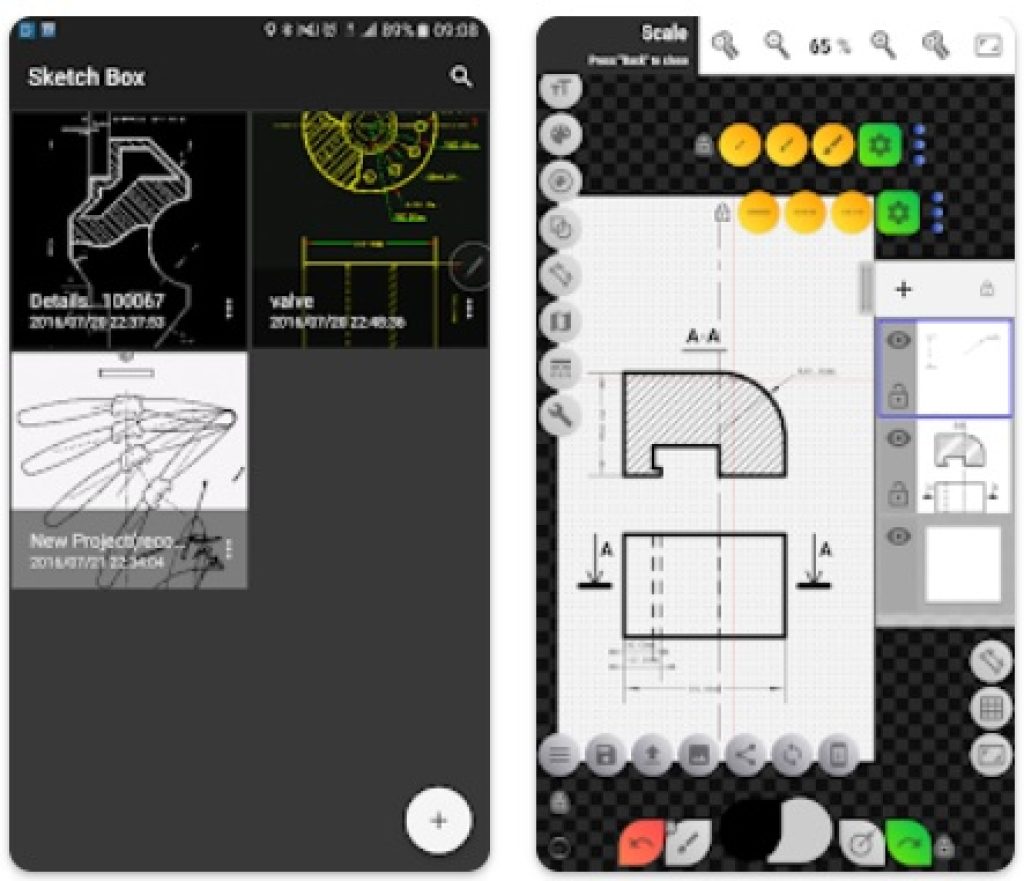 Sketchbook
The app is quite behind the other aforementioned apps. Despite some discrepancies the app is also convenient to use for drawing. This app is mostly used for sketching and art. This program is a popular application among the users of artists, so we just have to tell a few highlights of this application.
Sketchbook is popular because of its easy and user-friendly interface. Since there aren't oodles of tools here, users don't get lost while drawing. Just like in the other applications, here you can add photos and change them into vector drawings.

It is also possible to add layers to images. Well, what can you do without them? The application doesn't have a huge luggage of colors, but it boasts a lot of brushes, pens, pencils and other drawing tools.
For your own convenience, you can change the size of drawings and selected photos. Scaling in the app is very straightforward, you can do it literally in one click. A possible downside of the application is its frequent advertisements. But at the same time thanks to it the application can be used for free.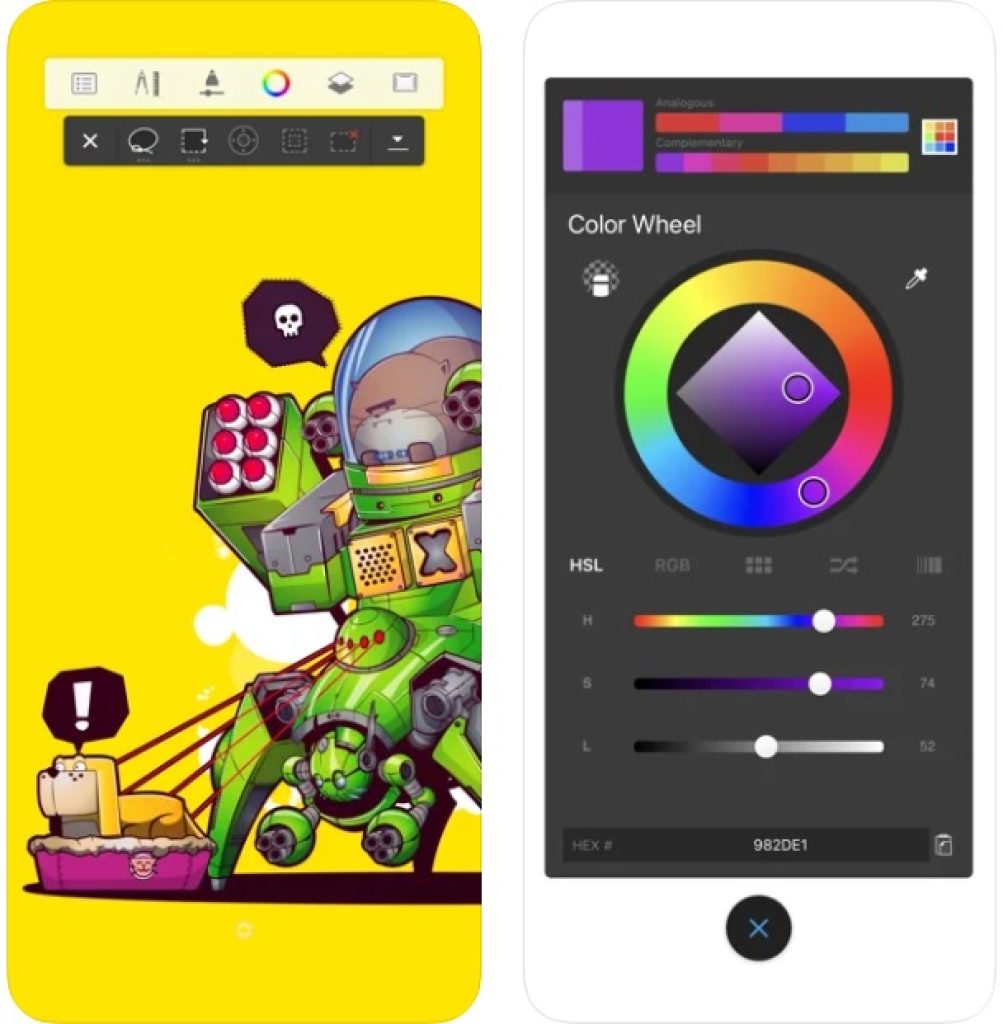 You may also like: 5 Best Disney Drawing Style Apps
Procore
The app is chosen as the best because you can edit in it even offline. This implies that you will have the ability to draw and edit whether you have internet or not.

You can measure, scale, modify and other things you can do in the app effortlessly. If you need to change the finished layout, you can select one of your files.
You can keep all your essential projects, layouts, diagrams in one place. In the tools you can choose colors, line sizes, and find the geometric shapes you need. How they will look in real life and in the drawing can be compared in the application.

Also, to avoid confusion, or to leave comments, you can add texts to the drawing.
As you may have noticed, despite the almost identical capabilities of the app, Procore is not as well-known in the realm of large-scale drawing.

Everything you need for creativity and work, in general, is collected here. Even though there aren't many colors in the palette, you can choose their mixes and various shades. To explore even more tricks, give it a try.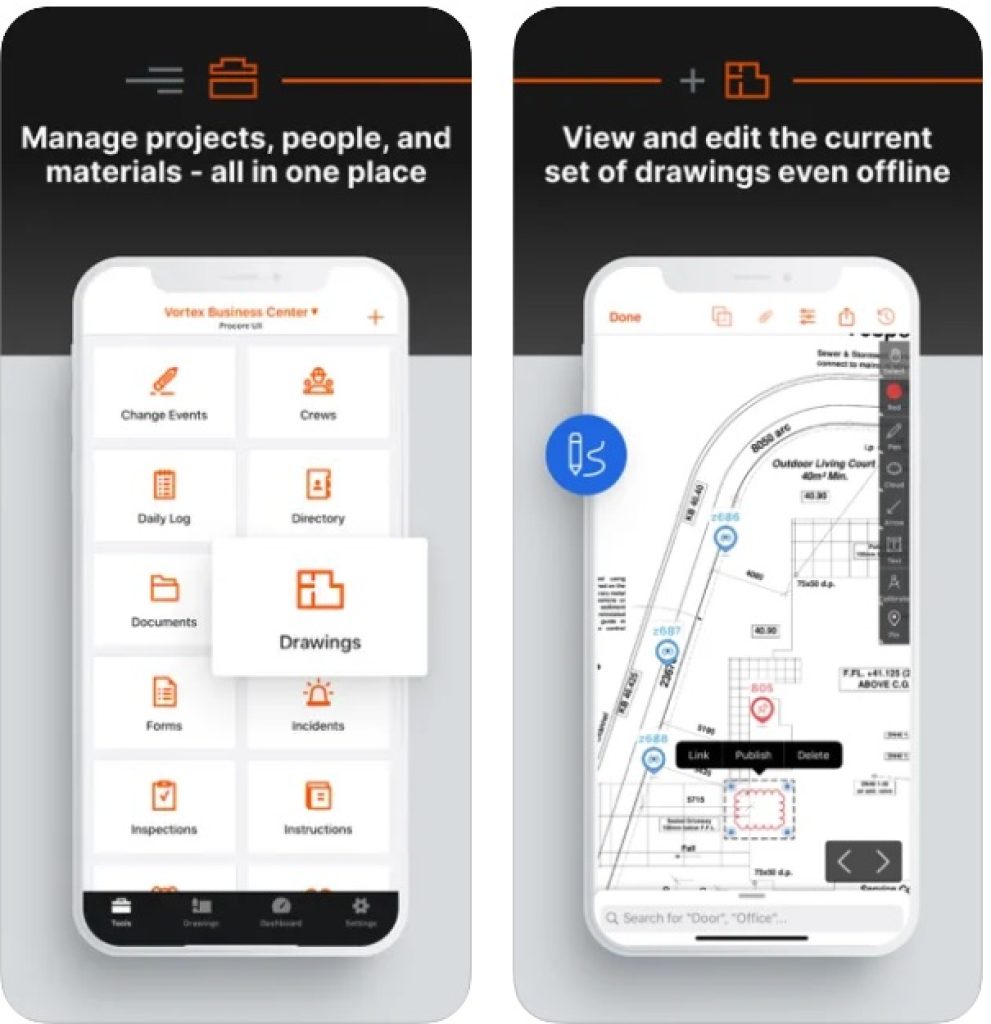 AutoCad
The application is mainly intended for viewing and editing DWG files. But, you can also use it to scale finished drawings and sketches. AutoCad has analogous options for editing and scaling objects in drawings. To get started, you need to load a ready-made drawing or generate your own sketch on a new canvas.
The selected objects in the pictures, you can change and adjust. You can access your files and finished layouts through dropbox, wandrive, or google drives.

Otherwise, the offer is no different from others in our list. There are all kinds of things to create, you can apply layers, and you may change the colors of brushes and their thickness.

However, the app does not have a cool interface that catches the eye of users. Despite this, the application is quite highly acclaimed.
The application is mainly aimed at creating projects such as mechanical engineering, for architecture and others. 3D design becomes easily accessible thanks to this application. The app is popular among workers in these fields and not the easiest for ordinary artists to understand.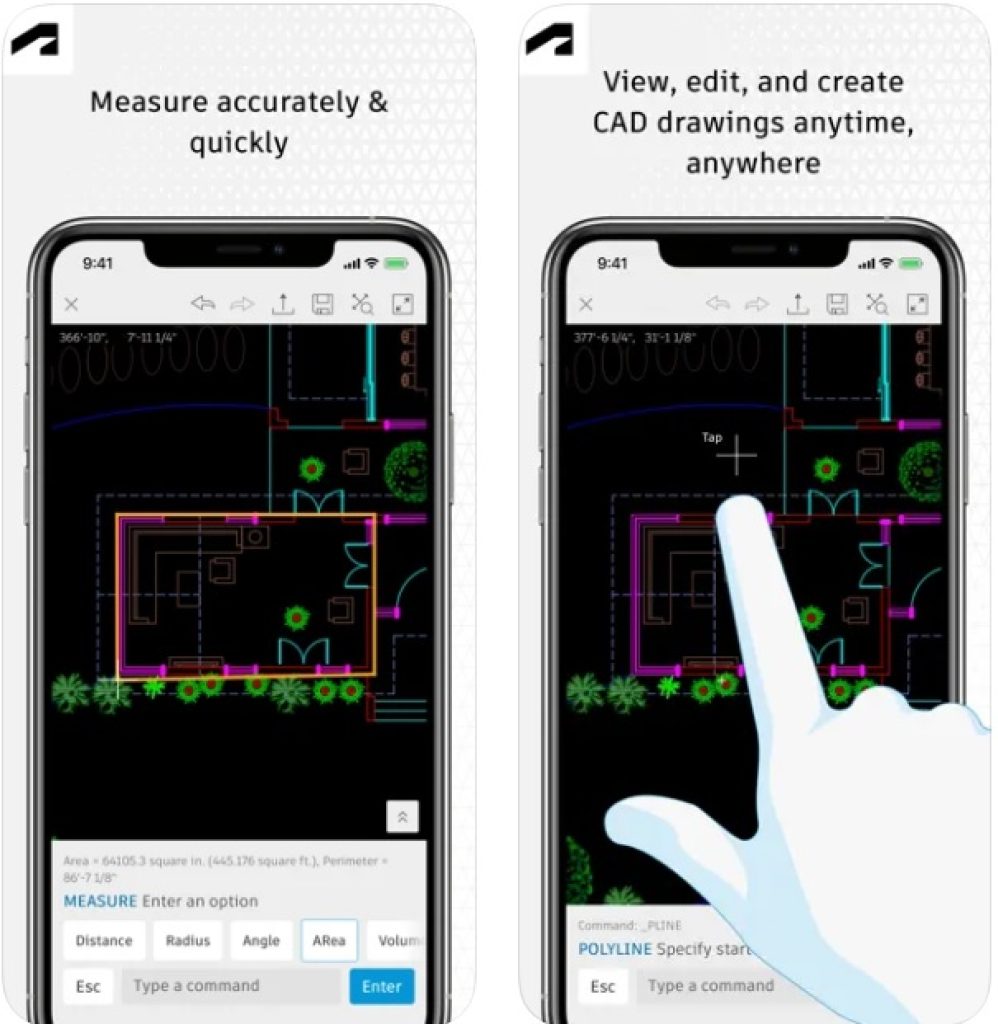 Adobe illustrator draw
Another one of the best applications created by Adobe, we assure you that the application is not as complicated as Photoshop. The top application among illustrators and designers can do a lot of actions.

The lightweight version for mobile device users has its pros and cons. If you are intrigued by vector illustration, then let's make a survey.
Perhaps we should start with the fact that the application is adapted for abundant applications in a neat and user-friendly way. When you start drawing, a blank canvas will open in front of you, and there is a function to add layers to the top panel.

After adding layers, you can scale the drawing to a size you are comfortable with, which draws out small details. Also one nice trick for artists, in the app you can draw on top of drawings, turning it into a vector illustration.
The only possible disadvantage of the application is that some functions and features can only be used if you have access to the pro version of the application. But on this one nuance, you can close your eyes. After all, the app gives free access to the main tools, such as brushes, figures, dimensions, and thicknesses.
Also, a benefit of the app is that it can be supported by other Adobe products, such as Photoshop and Illustrator. At the same time, the quality of your drawing is not lost when you upload it to photo film. To recap, we can say without hesitation that this is one of the best design apps out there.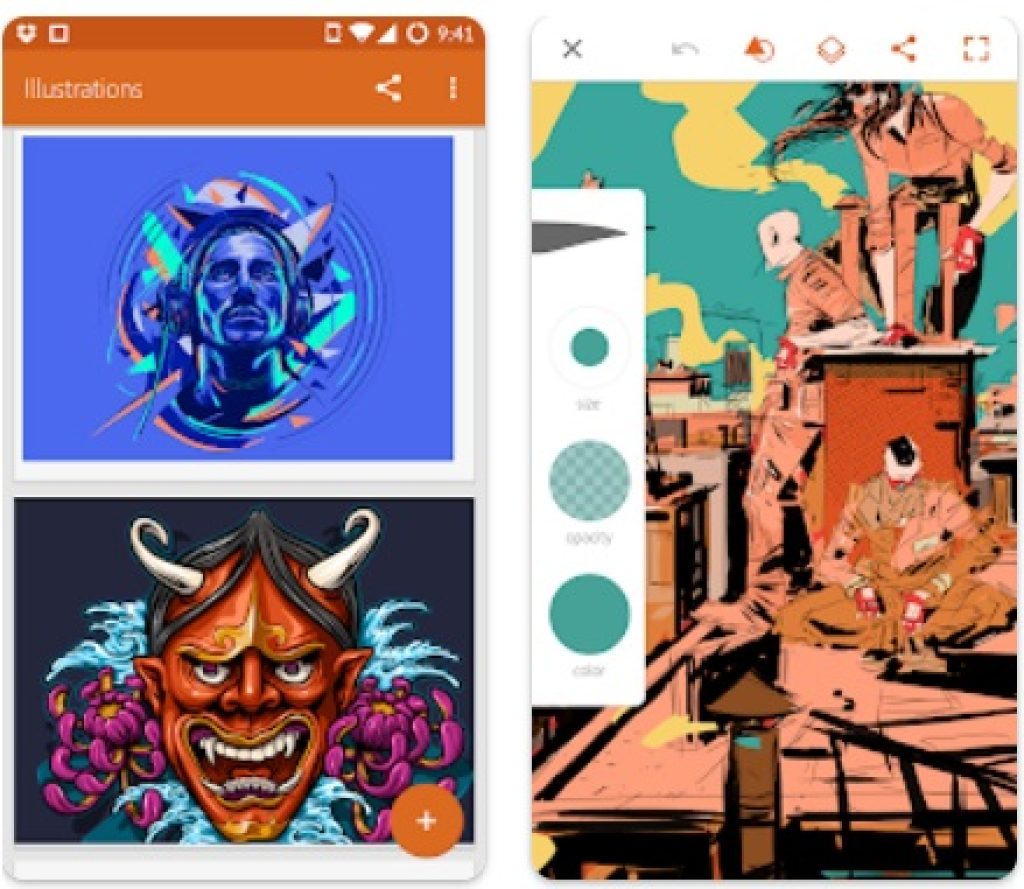 Ibis Paint X
At first glance, it may seem that the application is simple and does not have much in the way of advanced features. But despite the first impression of the app, it is wildly recommended for illustrators and designers who work in the app and create incredible work.
The app has over two thousand five hundred drawing and editing materials and tools. The tools have all sorts of brushes, or to be more precise, more than a thousand of them.

As you draw, you can video record the process of your work and save it. And if you have already registered you can share your video with other users of the application.
As you draw, you can scale and continue to draw without losing the process you've already done. The interface is so user-friendly that you don't need to watch a tutorial video before you start. For inspiration or ideas, you can watch videos of other users' drawing processes.
It may seem that the app is only for drawing and sketching, but in fact, it is possible to design layouts and calculate their size with additional functions and draw the smallest details using the scale.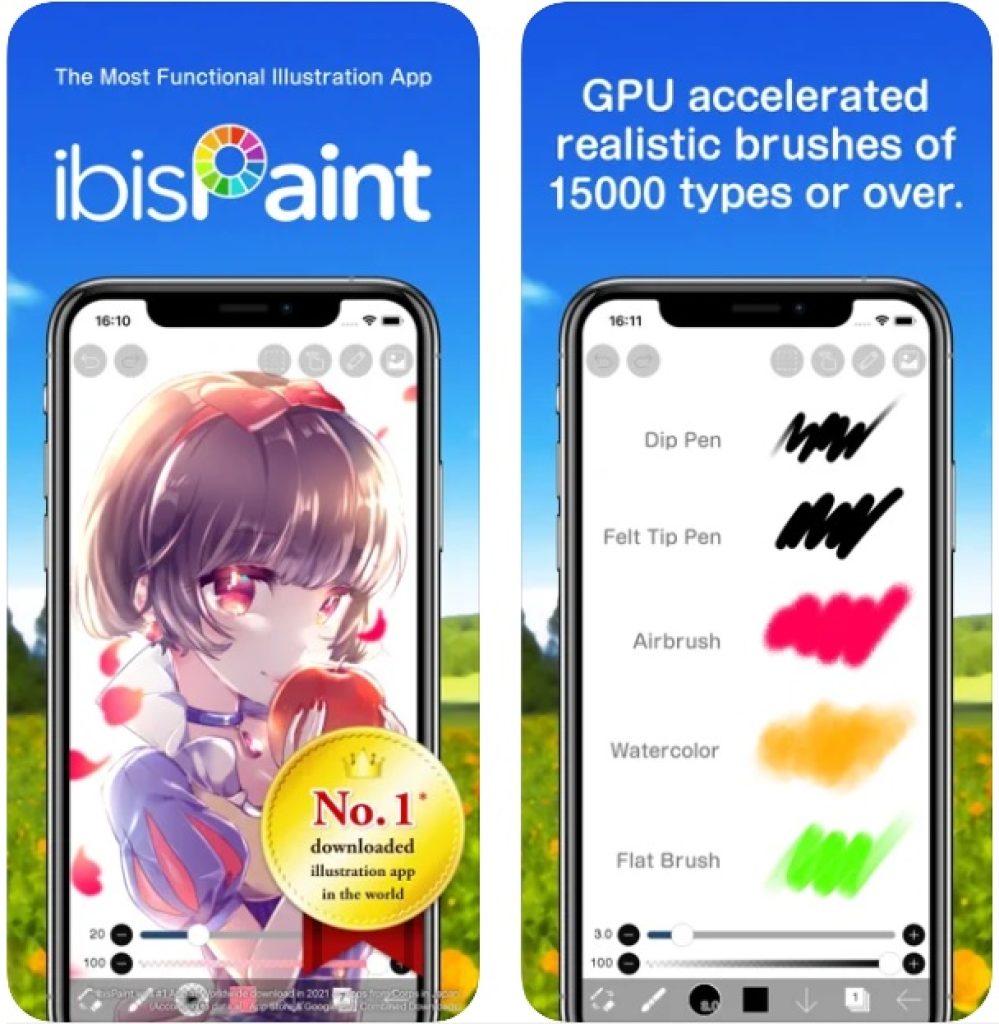 You may also like: 7 Best Draw And Guess Game Apps for Android & iOS
MediBang Paint
The app was created specifically for drawing and has cool features in this area. You can even use it to create comics and sketches. Since the app has its own website, when you sign up you get access to cloud storage of your artwork. It has all the creative tools that need by an illustrator.
Since you can draw comics in the app, this means that you can increase the size of your drawings or, conversely, reduce them. You also have the ability to scale your drawings and to draw the smallest details on the canvas.

You will also find in the program ready-made backgrounds, templates, fonts, brushes, and many other great tools.
As we mentioned above, if you have an account registered on the app site, you can easily work with the same drawing on different devices. If you want, you can enable data backup, this will give you the possibility to store your work without the risk of losing it.
A great thing not only for artists but also for designers and architects who work with layouts. The negative side of the app is that you have to save the work process several times, after a few minutes of editing. Otherwise, the process is lost without the possibility of recovery, but that's if you have not registered.