If you like cooking and gaming, this article is right up your alley. There's something special in creating all the delicious meals and experimenting with cuisines, and that's what makes culinary games so addictive and cozy.
Luckily, we've made a list of the best cooking games for Android for you to enjoy. These games have different concepts from restaurant management to meal making, so there's something for everyone. From running a pizza shop to preparing boba tea, all these games have something fun to offer. You'll get to try recipes from all over the globe and find out how good you are at serving customers. Let's dive in!
Cookbook Master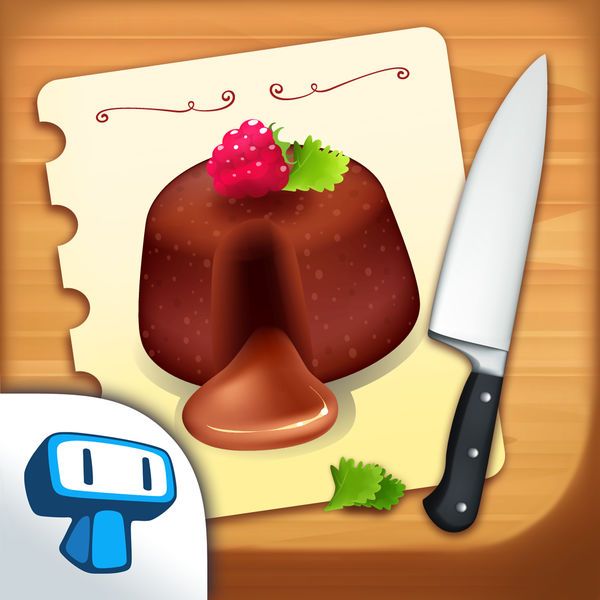 If you're looking for an actual cooking game and not a restaurant sim, this game is totally your cup of tea. It lets you prepare tasty dishes from all over the globe while managing time to make sure all the guests of your café get their orders. The app doesn't a great job of visualizing the cooking process and the appearance of kitchenware.
Although the game does make you a chef in a restaurant, it mainly focused on prepping the meals and following the details of recipes. You'll get to work in multiple restaurants and try different cuisines, so the game won't get boring. And to make it even more fun, you'll get to join culinary contests to become the best chef of all.
The game covers over 500 dishes for you to cook. Not all of them are available right away, of course, you'll need to work hard to unlock them. You'll also need to make sure you have all the ingredients and seasonings. The meals vary from pasta and roasted meat to ice cream and even soda. The further you go, the more different the dishes will get, and there's a timer to keep you focused.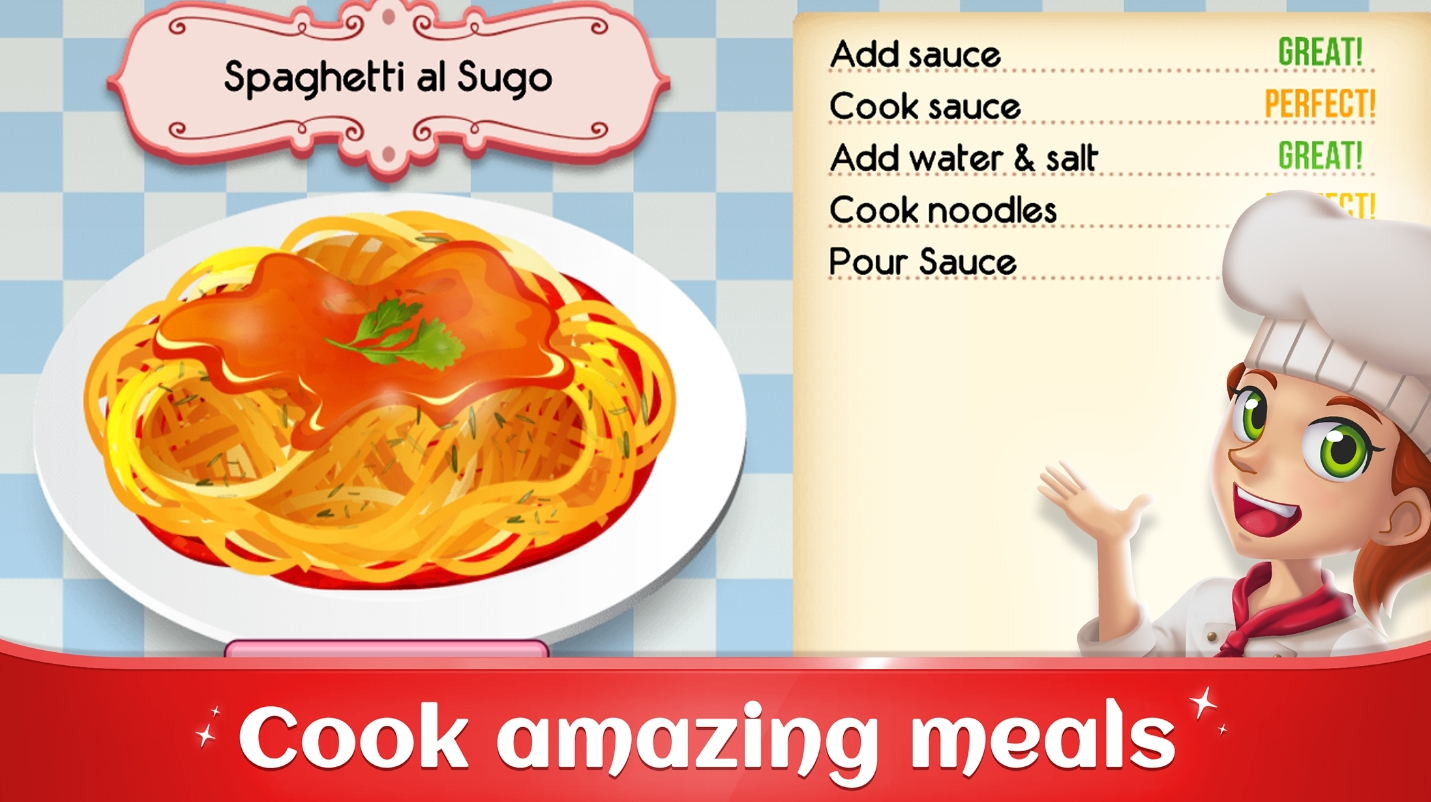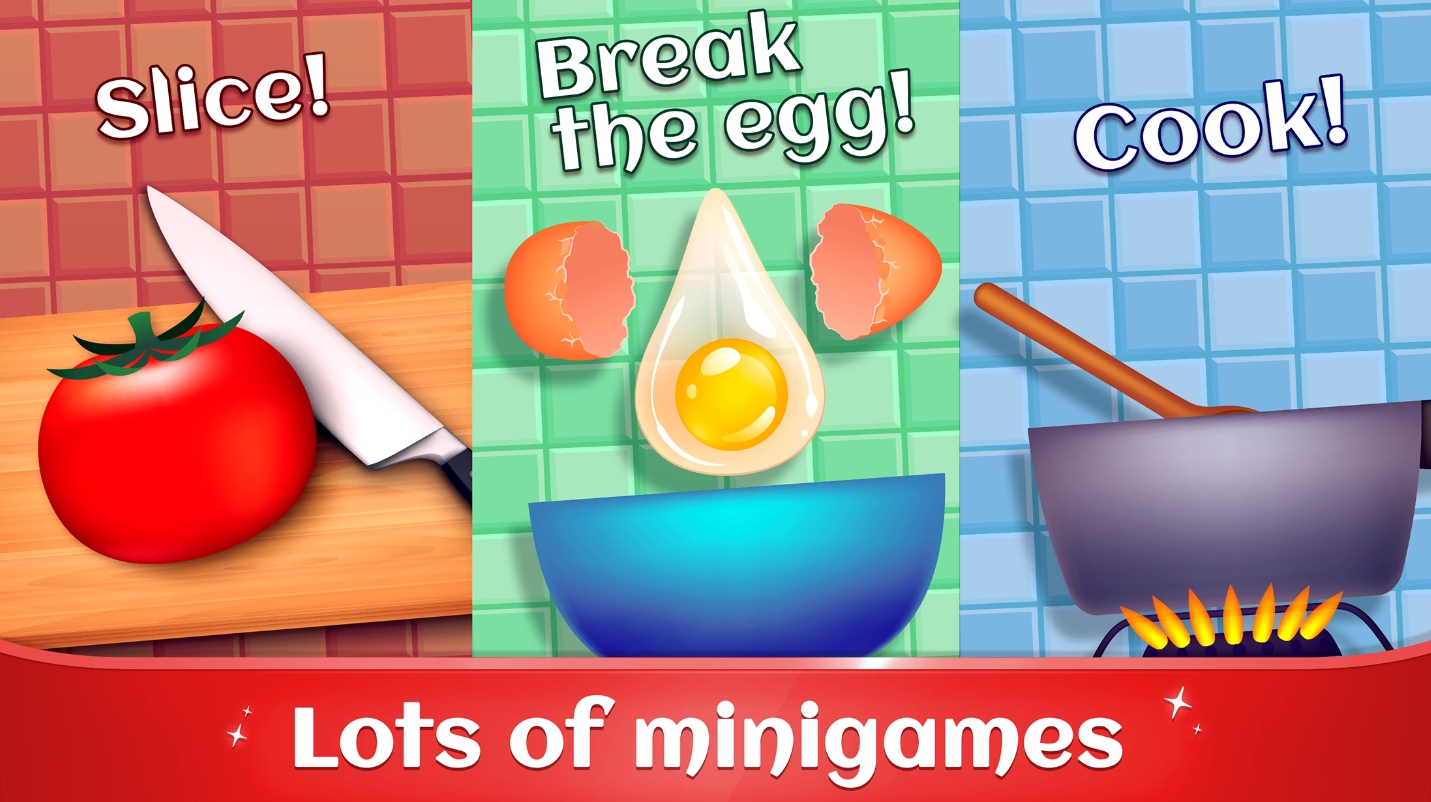 You may also like: 11 Offline Cooking Games
Hell's Cooking
This game is pretty similar to the previous one. It also focuses on culinary and meal prep, so you get all the fun of mixing the ingredients, baking, roasting, and all that. Of course, the restaurant past is here as well, and you will need to make sure all the dishes get to the customers in time. At first, it won't be that hard, but you'll get more clients with time and the orders will get more complex as well.
The game comes with a timer as well, so make sure to focus on the tasks. It's also possible to ruin the dish here: you can easily overcook the meat or burn the cake. Needless to say, the clients won't be happy with that, and it will affect your progress.
As for the dishes, you get over 500 meals of all kinds from fish and lobsters to hot dogs and sweets. All of them come with recipes you'll need to follow, and most of them can be recreated in real life as well. The game hosts various challenges and contests you could join to unlock new skills and recipes (and to diversify the experience in general).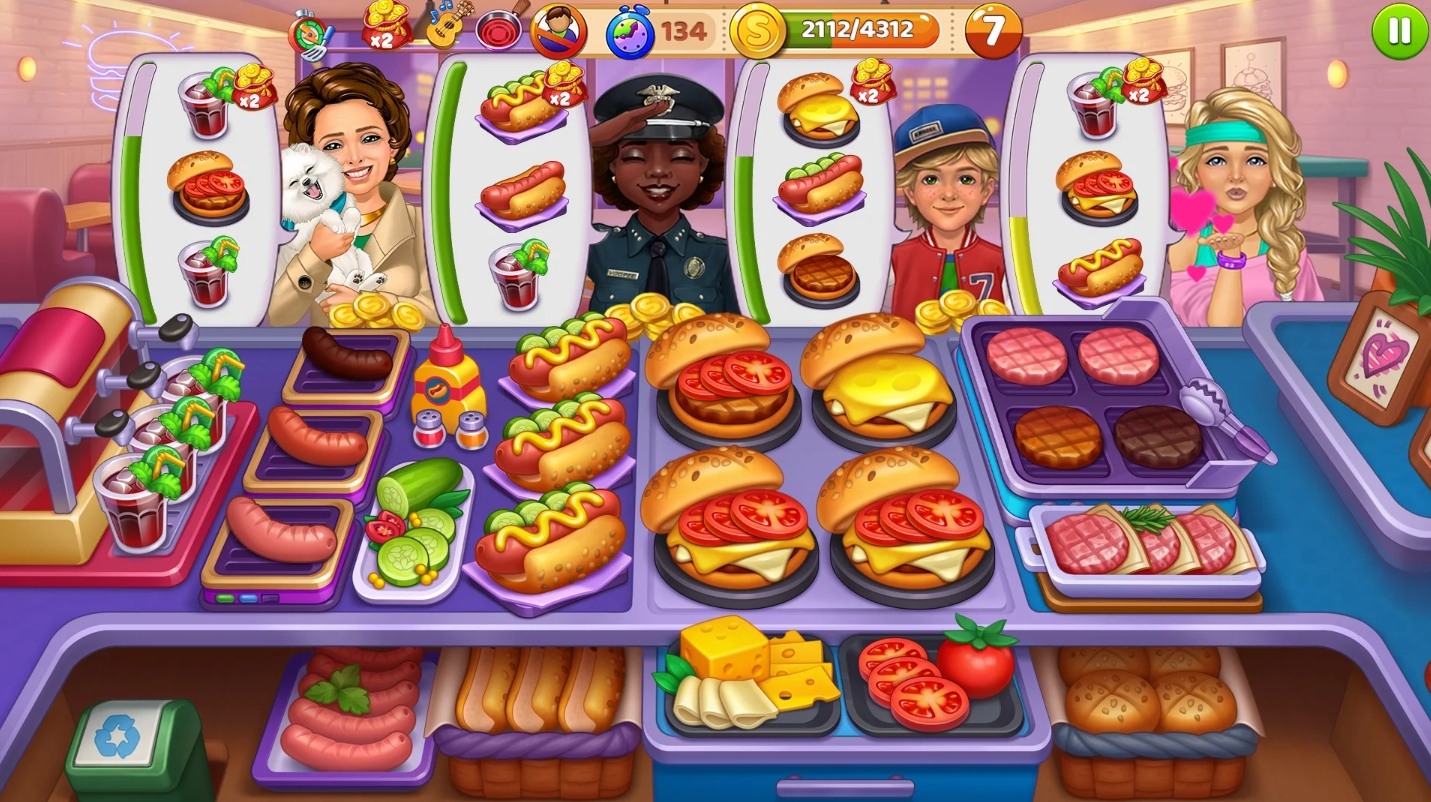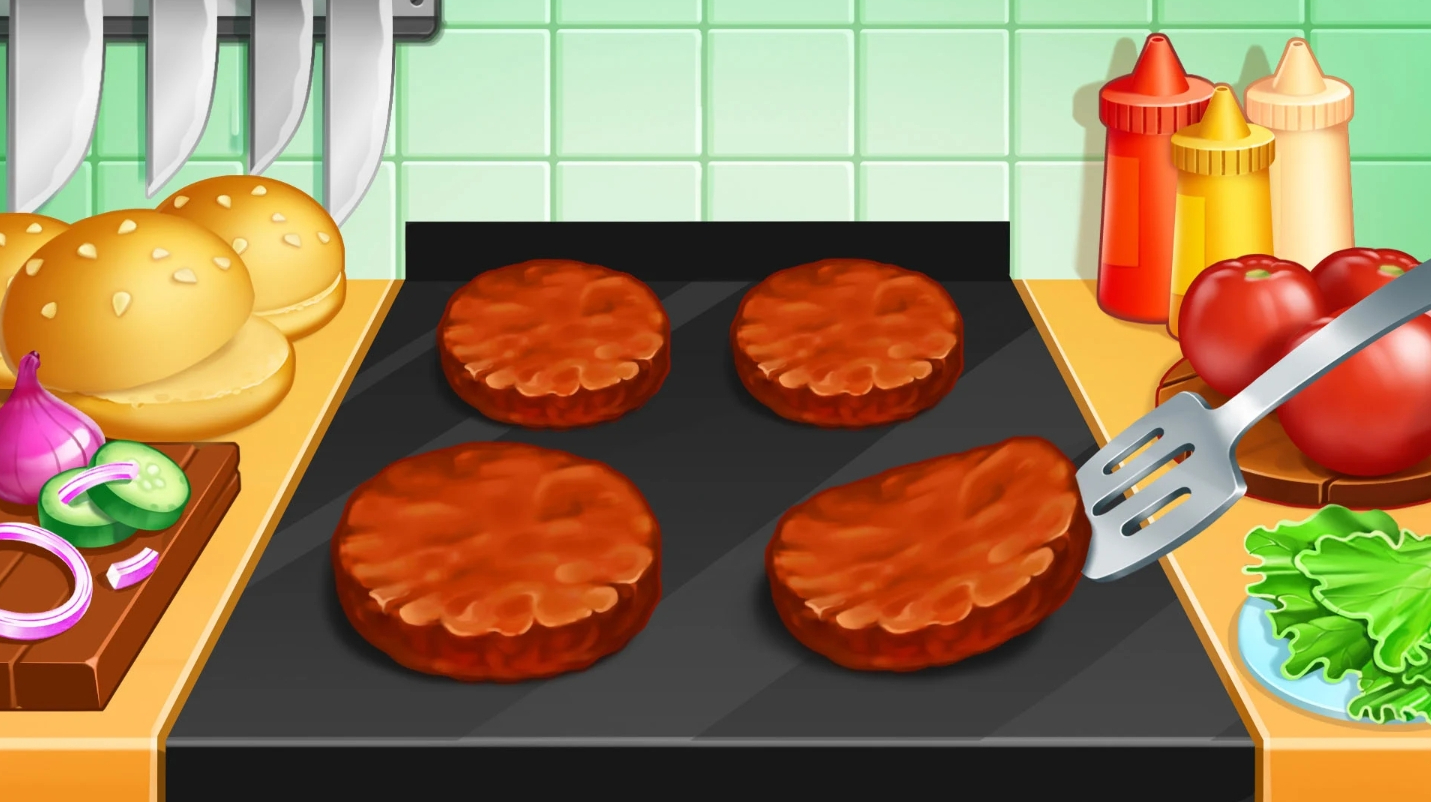 Cooking in the Kitchen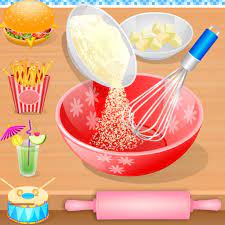 This game lets you make a career from a Junior to a Master chef. And how would you do that, exactly? By making tasty dishes, of course! Your goal here is to master cooking various dishes and learn how to do it fast enough to satisfy the clients. The faster you cook, the higher your score will be, but the quality of the food plays a big role as well.
The good thing about this game is it lets you cook whatever you feel drawn to. Wanna make greasy burgers? Easy, done. What about a healthy salad or a poke bowl? You can easily do that as well. From breakfast crapes to pasta and seafood, this game lets you prepare any meal possible. Consider it a culinary adventure of your own.
The game provides high-quality kitchen supplies, so you'll have everything needed for a recipe right away. As the game goes on, you'll unlock new recipes, each more complex and exciting than the other. Plus, you'll get to prepare drinks like coffee or even margaritas. And when it's holiday time, you'll get to build a gingerbread house and paint your own Easter eggs.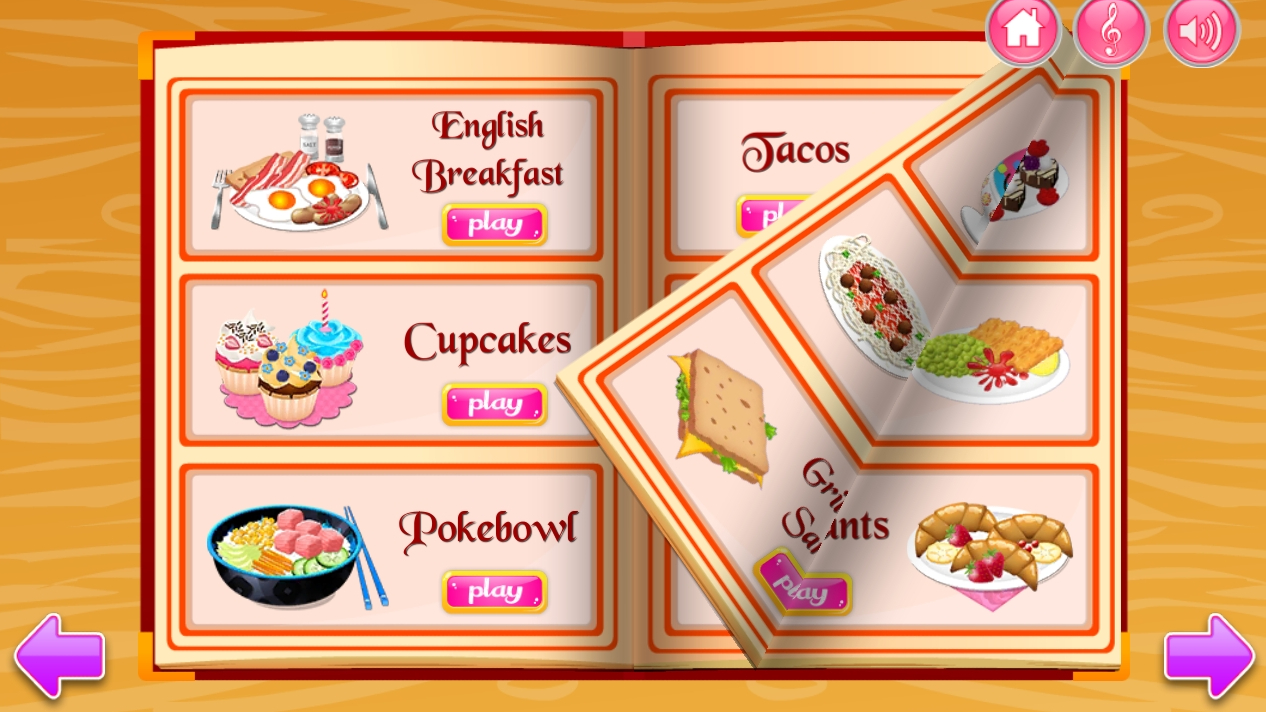 Cooking City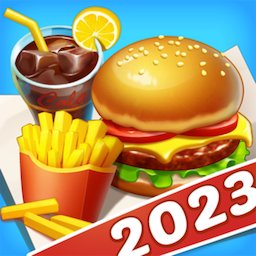 If your goal is to find the classic cooking game, this might be the one. It's not focused on cooking that much, the concept is literally "tap to cook". Your main goal here is to make the dishes and give them to the clients. Make sure not to mess up the order and get it done in time. That being said, it's more of a strategy game, as there's no way to ruin the meal itself.
The game is pretty fast-paced, and the longer you play, the more meals you unlock. You'll get to try different cuisines and explore the food cultures of different countries. Once you've unlocked enough recipes, you'll need to make sure you have all the ingredients for it. The game also runs on increasing difficulty, so the orders will get bigger, and you'll have less time to get them all done.
Herewith, you'll get to modify the menu and get rid of some recipes with time. There might be recipes that take longer to make or contain rare ingredients (it's actually up to you here). The game covers over 200 meals, so you've got enough to choose from. It works offline as well, so you can play at any time.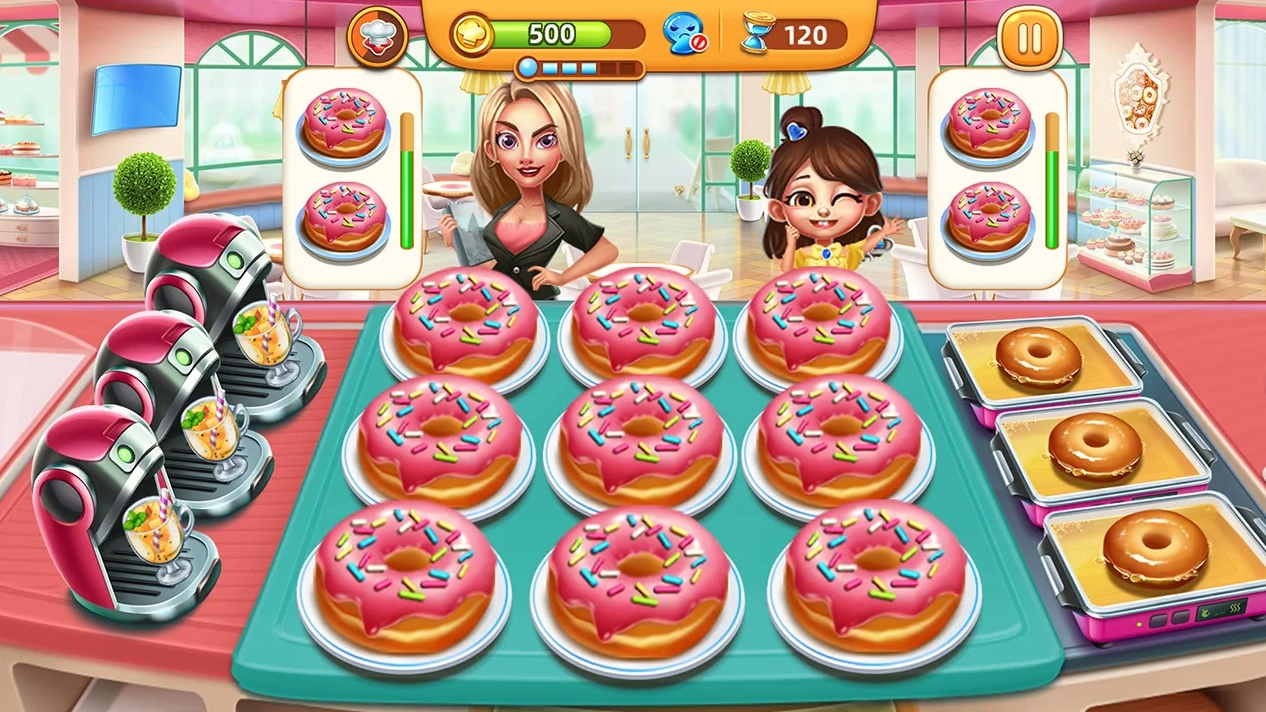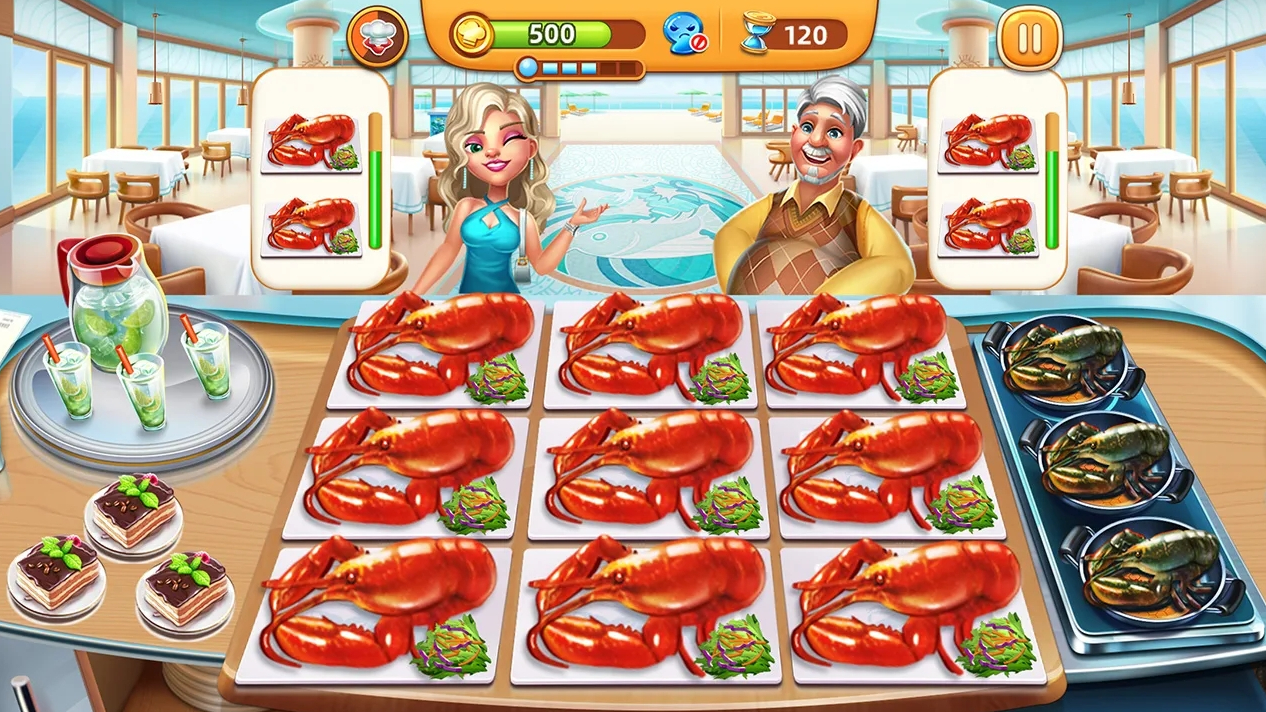 Cooking Star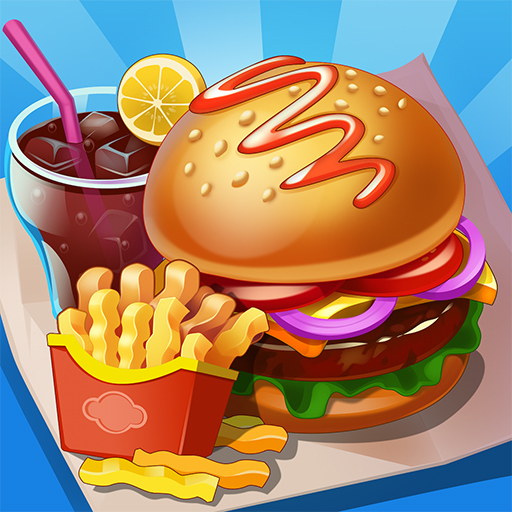 Here's an addictive restaurant game that lets you master culinary skills and create a successful business. The concept of this one is practically the same as the one from the previous game. You won't need to actually cook the meals here. Your goal is to make sure the restaurant looks nice, all the meals are ready on time and all the clients are happy.
It's a strategy game where you get to control which meals to cook first. It's also your job to give the orders to clients, and it's quite easy to mess up here. In case you'll misplace the order or cooking a dish nobody wanted in the first place, you'll lose points. And there's also a timer, so make sure to manage time wisely.
The game covers tons of dishes from worldwide cuisine, and you'll get to try them all with time. As the game goes on, you'll unlock new recipes, ingredients, and other stuff to elevate the experience in general. There are also match levels to test your skills and community sections where you can check in-game news.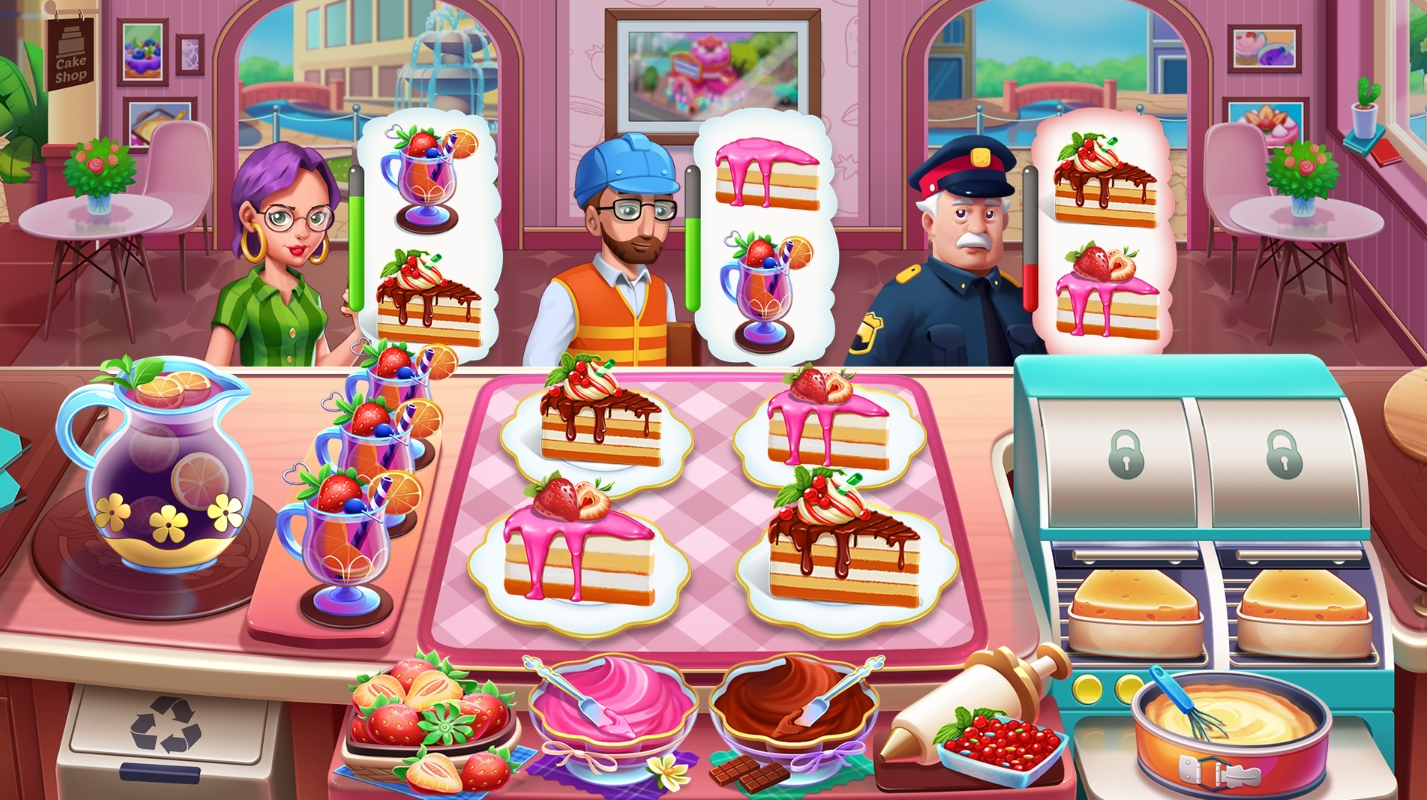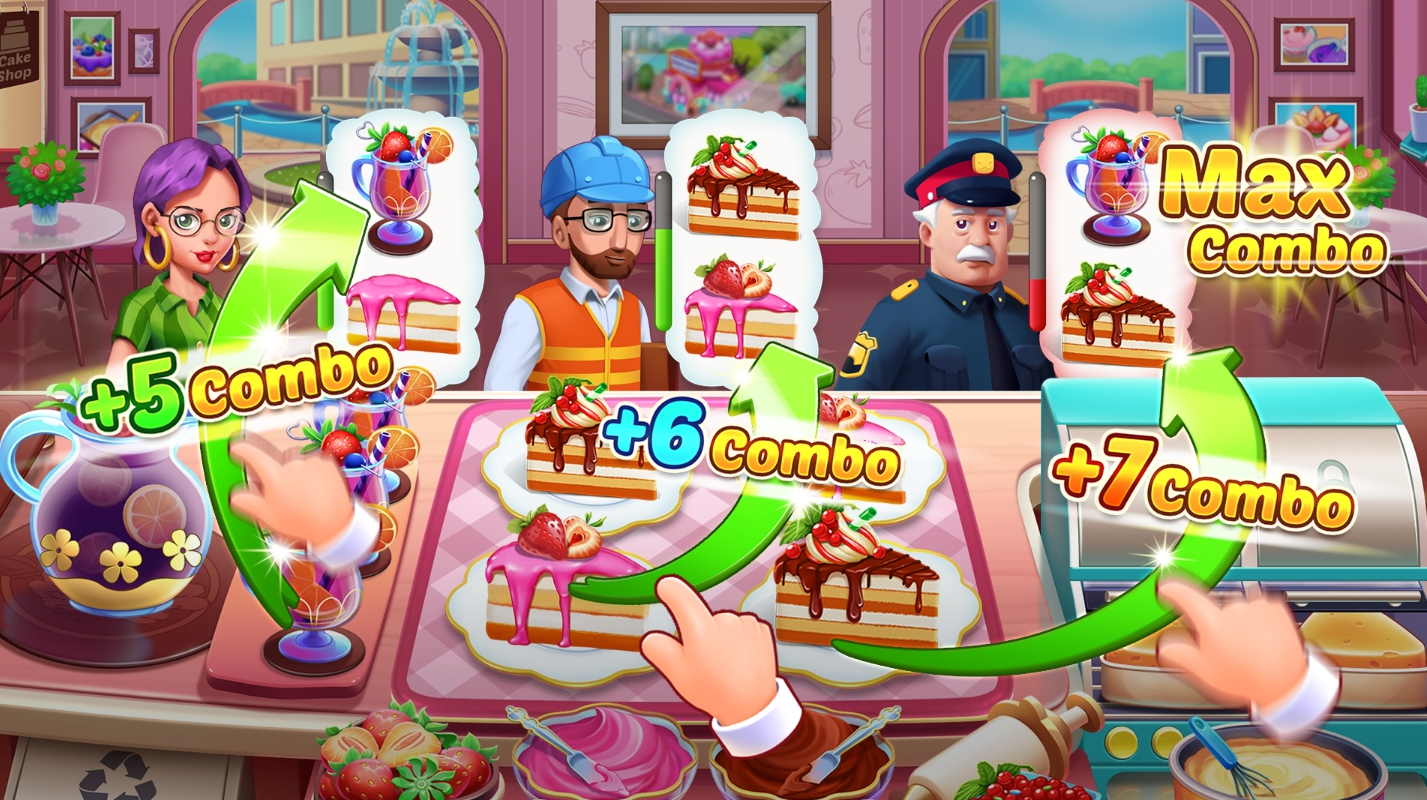 SpongeBob: Krusty Cook-Off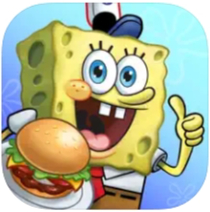 Ever wanted to find out the secret Crusty Burger recipe? Well, it's time to make dreams come true! As you may guess by the name, this game brings you into the underwater world of SpongeBob and makes you a chef in a famous restaurant. In fact, you'll get to work in multiple cafés across Bikini Bottom and serve all kinds of meals.
The game lets you customize the place, from picking the furniture to buying new kitchen supplies. Your main goal here is to make sure all the customers are satisfied with the experience. You'll need to make sure all the meals are prepped and given in time and with no mistakes. The game is all about time management, so you'll need to think fast and reach new orders within secs.
Along with that, there are a bunch of events and challenges to get more rewards. You can also win boosters and extra prizes for passing the levels effortlessly. As you level up, it'll get more complicated as the orders will get bigger and there will be more clients in general.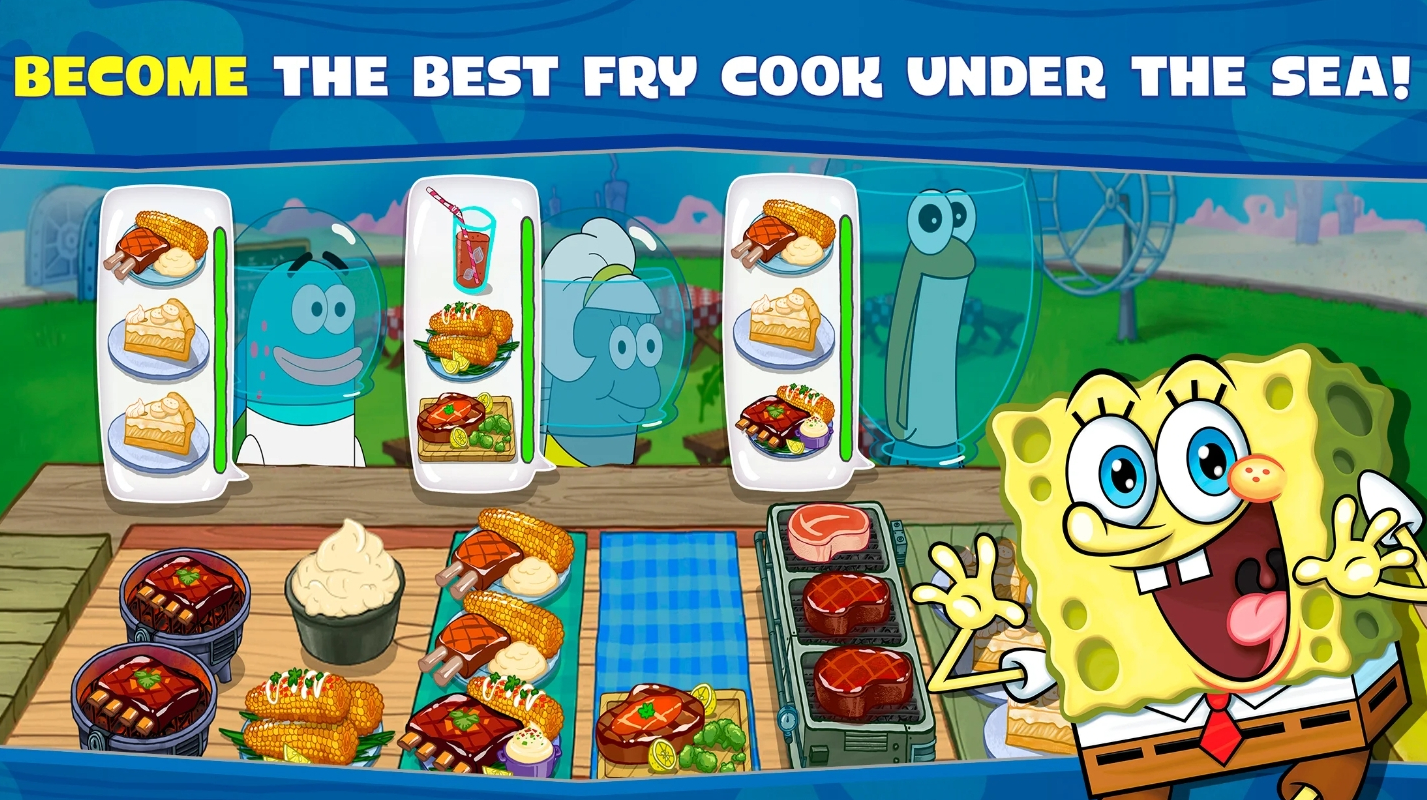 Check also: 11 Best Coffee Shop Game Apps
Cooking Dream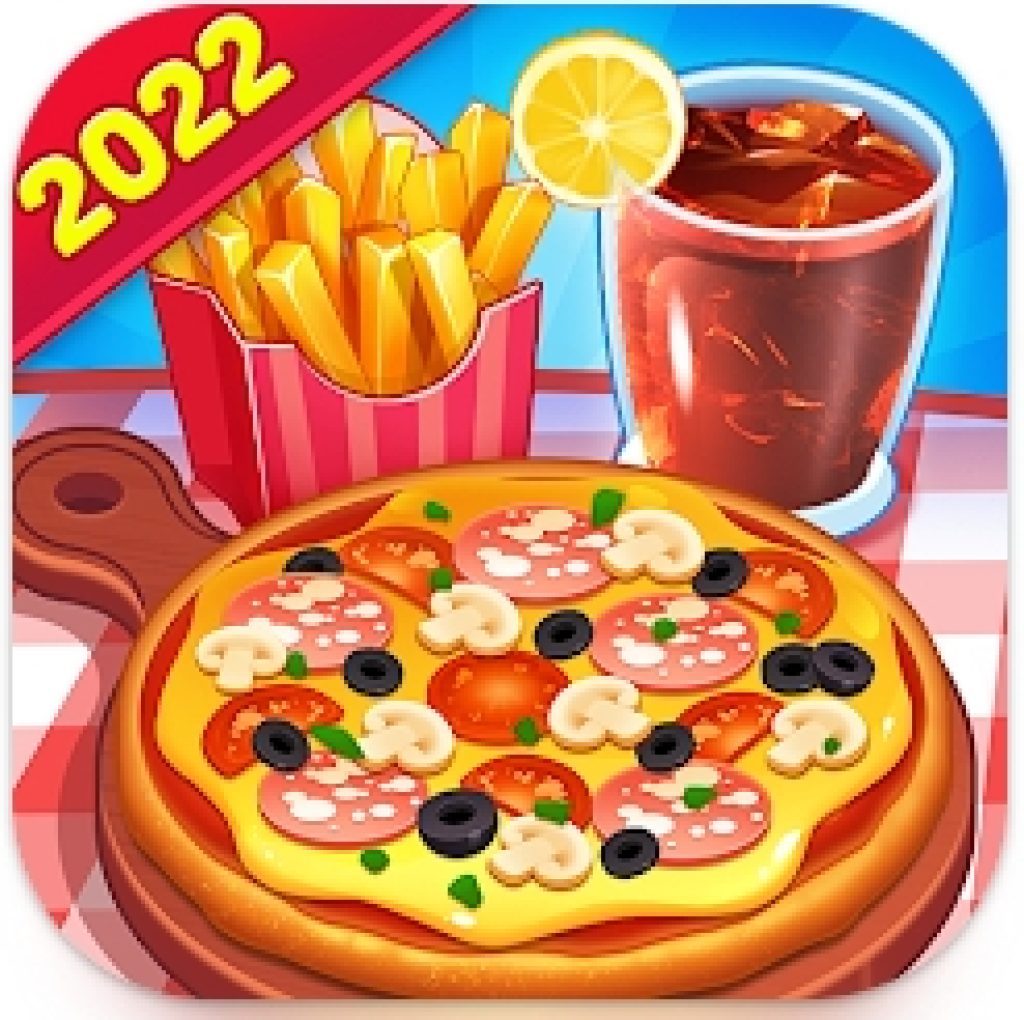 That's another game that can be called a classic representative of the genre. Here, you'll need to show off your skills and try to become the world's best Master chef. Fair to say, the game lets you have fun with all these recipes and ingredients from worldwide cuisine, so it won't get boring. You won't get to cook the dishes step-by-step, though, so keep that in mind.
You'll get to work in multiple restaurants, and each of them has a unique layout to diversify the experience. Plus, the game will set different types of goals for you to achieve, which adds up to the fun. As the game goes on, you won't only get to unlock new recipes but meet charming characters inspired by real (or not-so-real) people. One day, Gordon Ramzi may come for dinner, or Elsa and Mulan to get a pizza.
Of course, the game wouldn't be fun without some competition. You'll get to compete with other restaurants to find out the best one. There are also numerous events and challenges to join, and new ones happen every week. The graphic is good enough, and the game has an offline mode as well.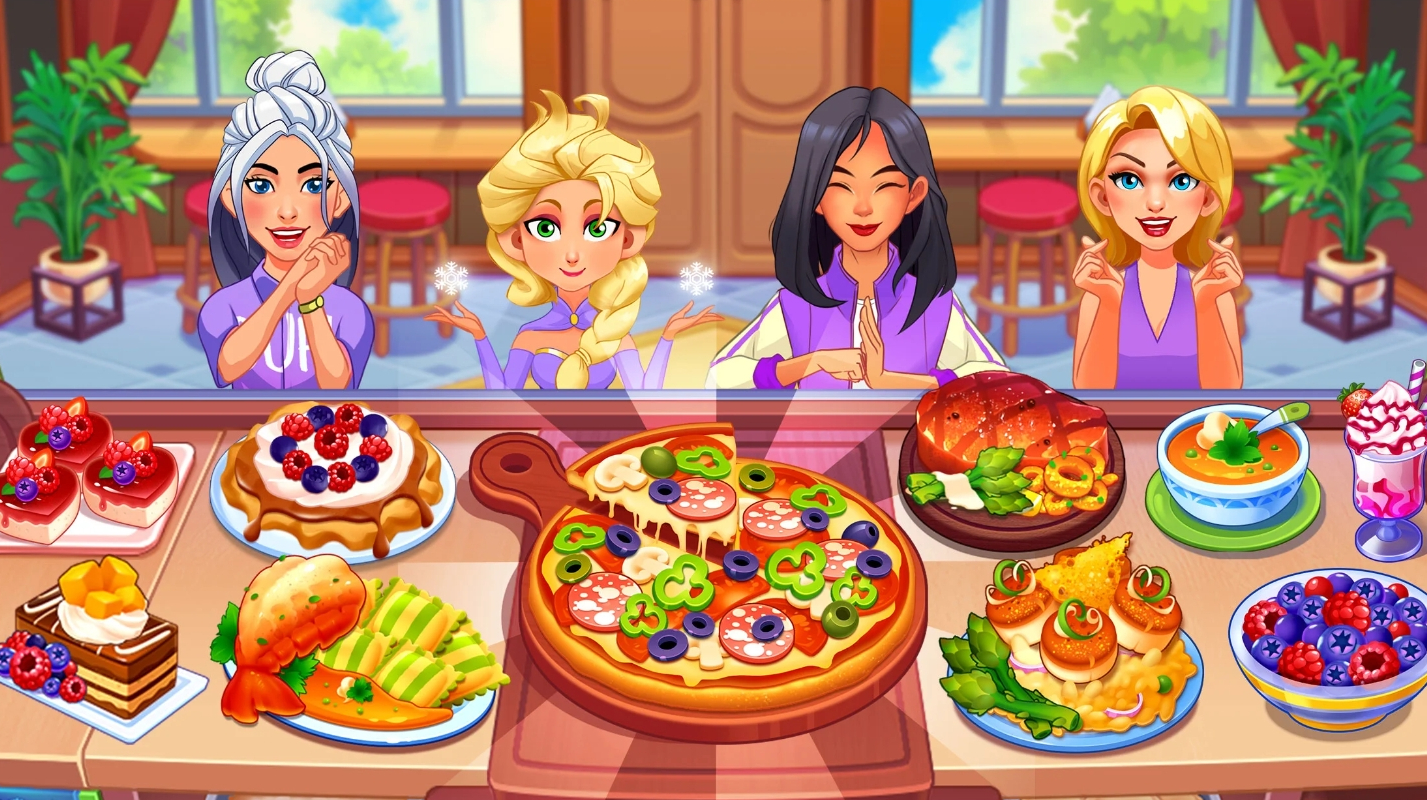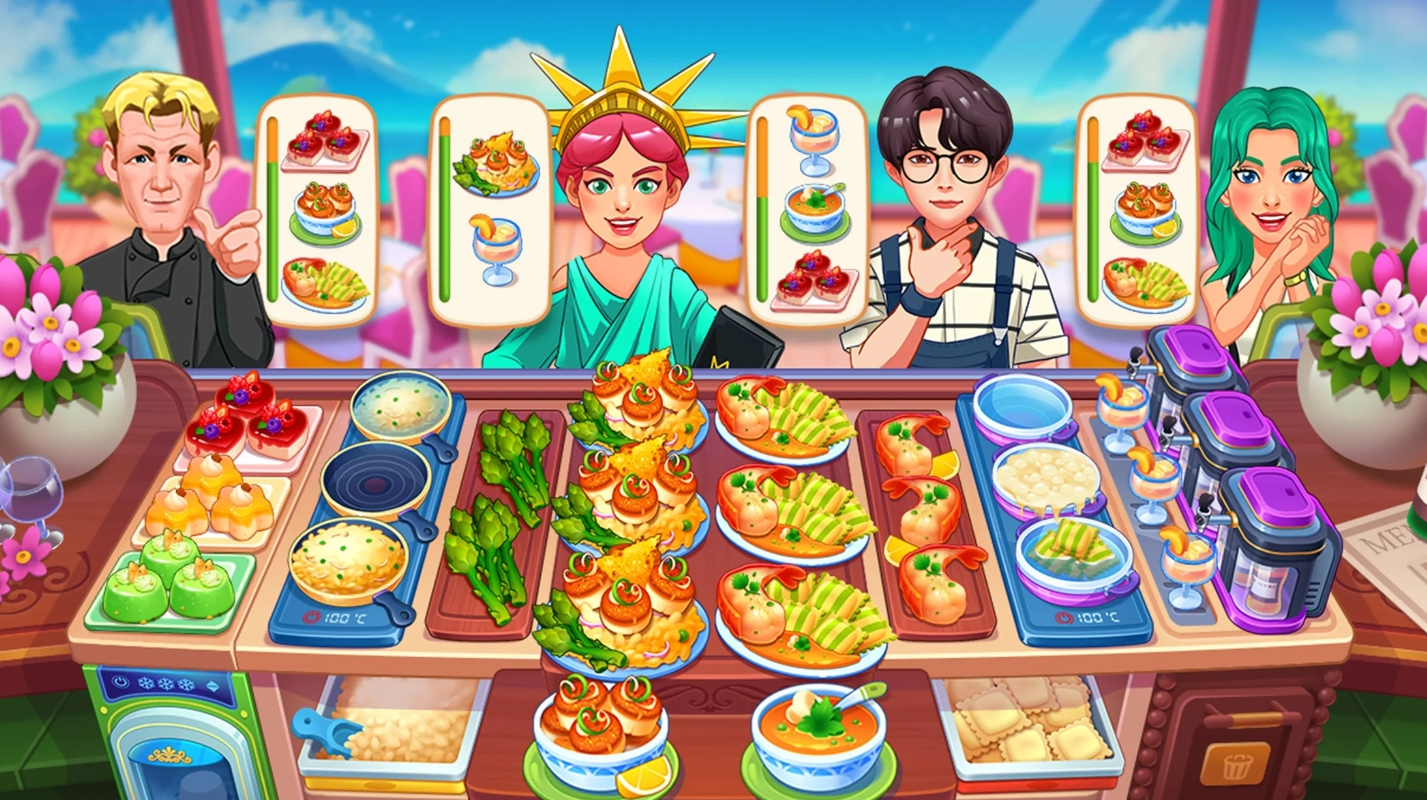 Cooking Master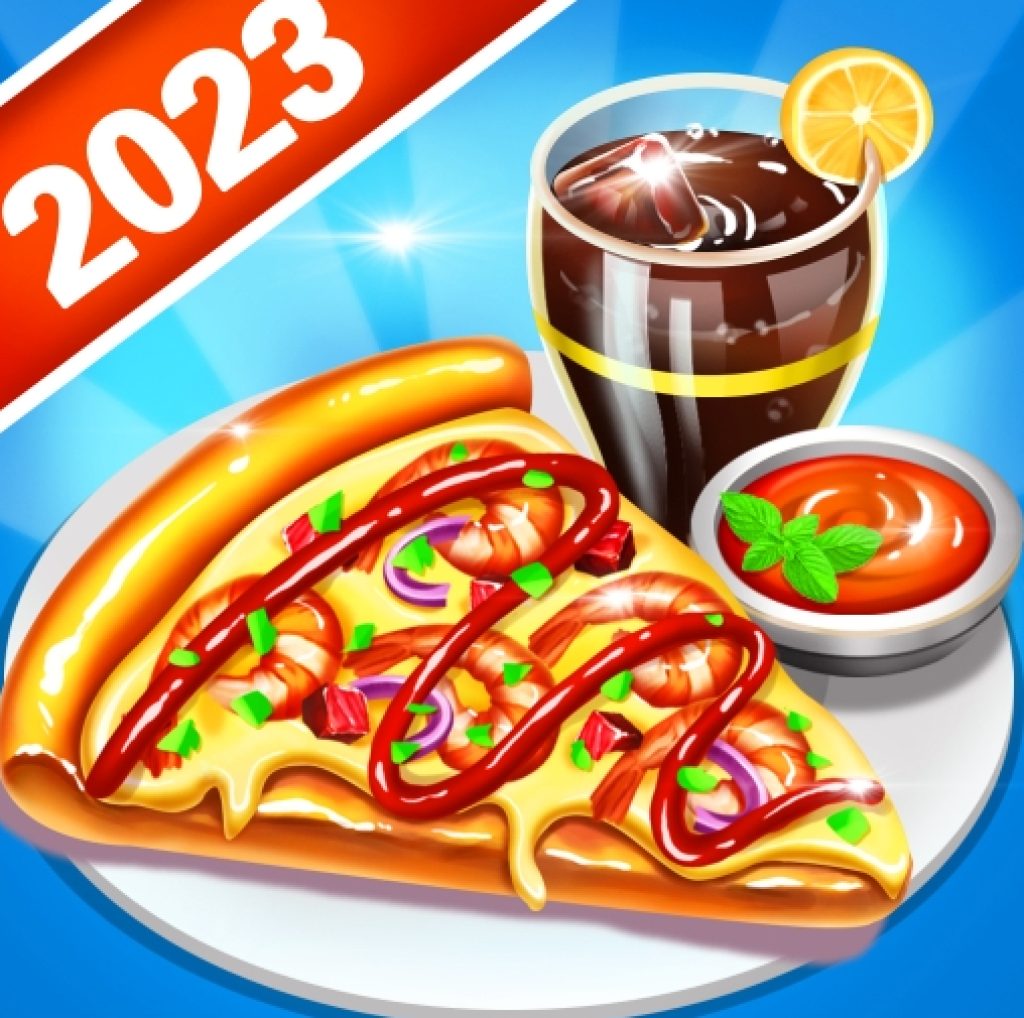 It's a fun game that lets you cook delicious foods and manage a restaurant of your own. It's all about mastering your skills and building a smart strategy to satisfy the needs of all your clients. It's mainly about time management, as all the meals get cooked with one tap. Does it make the game less fun? No, but it's a matter of taste.
You start with a limited amount of dishes, but as the game goes on, you'll unlock more and more recipes. Overall, there are over 200 options, and you'll get to alter the menu as needed. You'll also get to grow your empire by opening more restaurants, even thematic ones. And let's not forget about the kitchenware, there are tons of stuff you upgrade here.
More to that, you'll get to travel the world to learn the culinary traditions of other cultures and incorporate them into your cooking. All the levels are time-limited, and you'll need to serve all the customers quickly. There are over 500 levels for now, and more are yet to come. Most of them set different goals, so you won't get bored.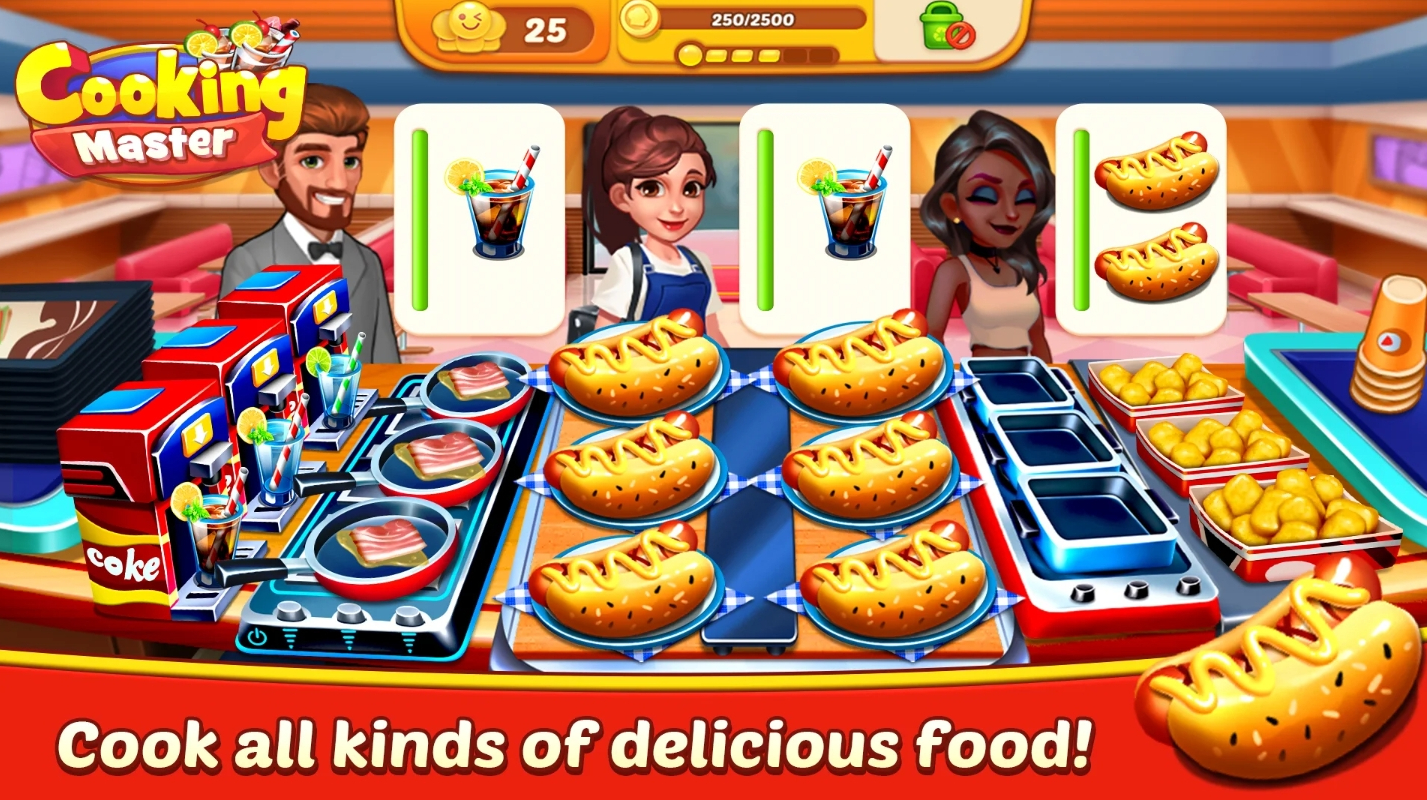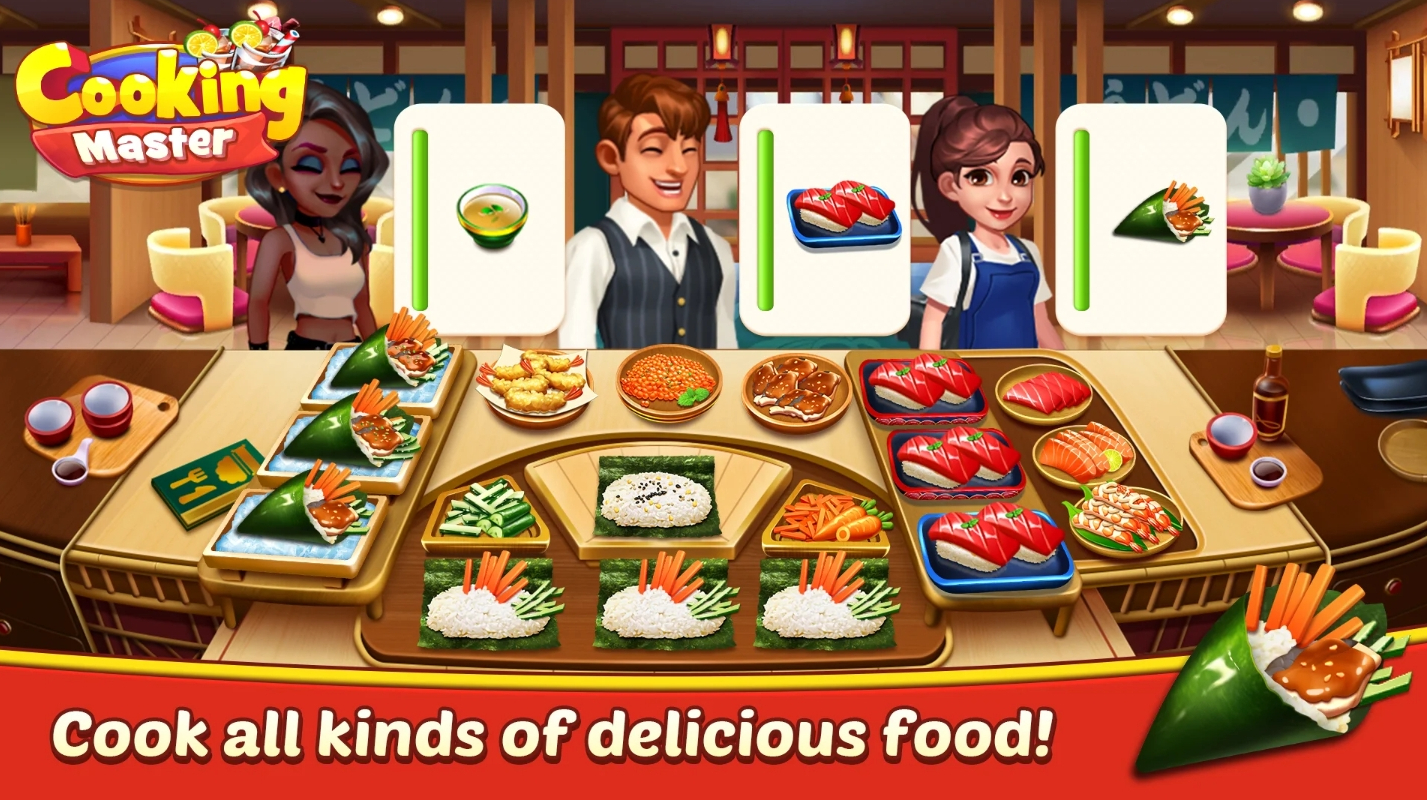 Good Pizza, Great Pizza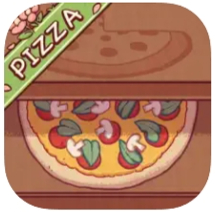 If you're a fan of cozy games and cooking, don't get past this one. This game lets you rule your own pizza shop and make sure the business will thrive. It has a pretty unique graphic style that instantly brings the feel of comfort and relaxation, although you still need to serve all the clients in time.
The best thing is, the game actually lets you make pizza and enjoy the process of cooking. You'll get to make the dough and add sauce and all the toppers before moving the pizza into the oven. But here's the trick: just like in real life, the customers in this game have unique orders and personalities, which adds up to the fun (but sometimes makes the game more complicated).
Overall, there are over 100 clients with custom orders, and they won't be happy if you mess it up. As the game goes on, you'll start to get more orders and unlock new toppings and recipes. The equipment will upgrade as well, and you'll get to join the contest to diversify the gameplay. The game is actually made by someone who actually worked in a pizza place, so make sure to try combos in real life.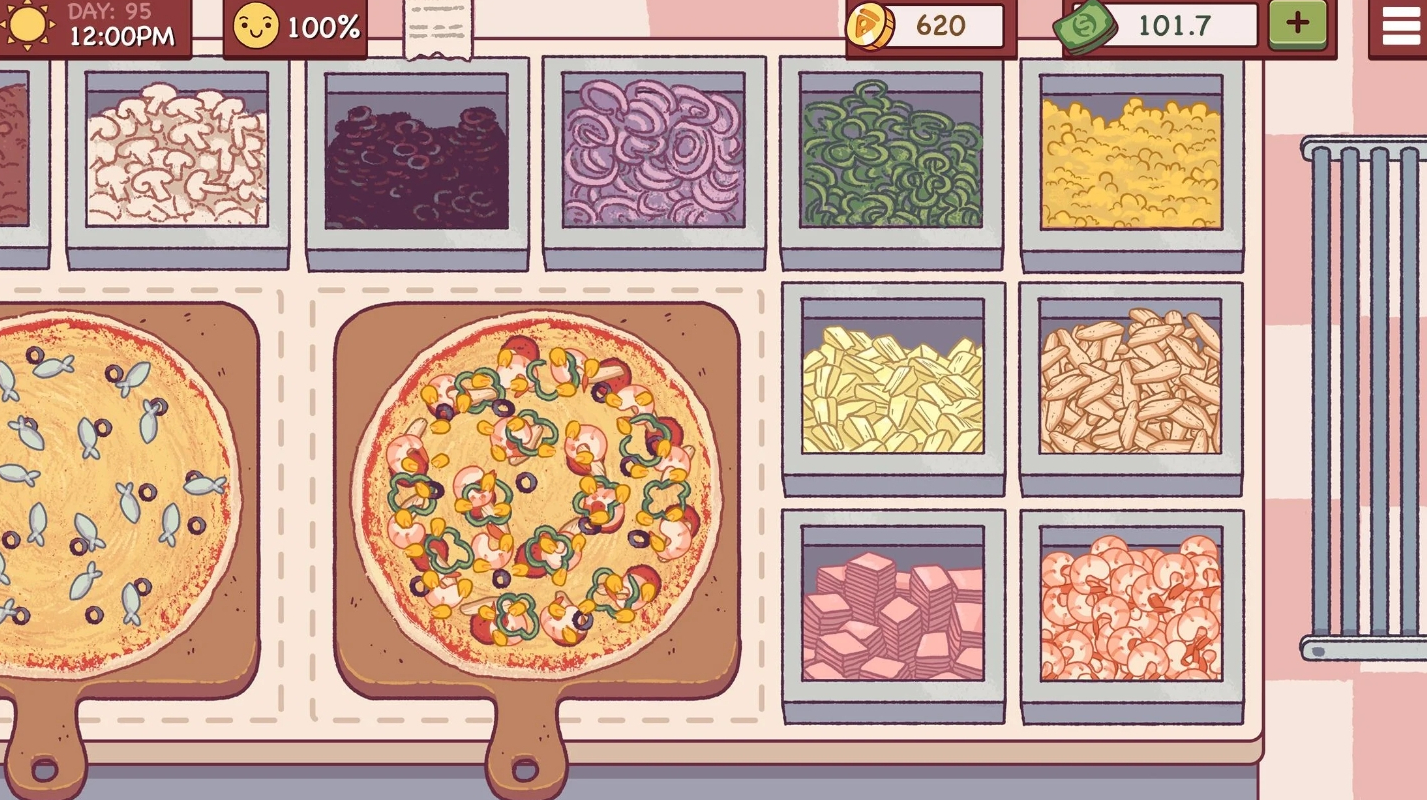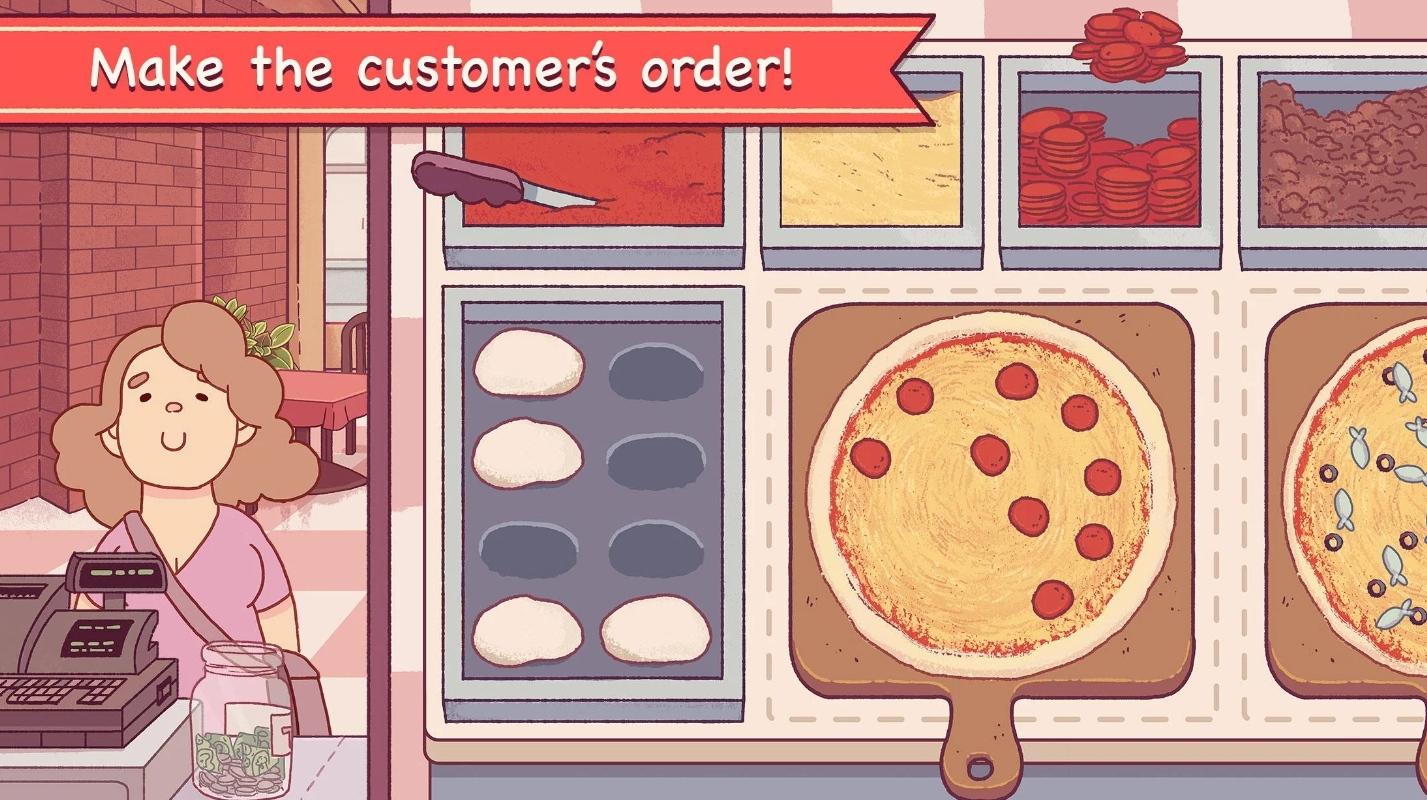 Purr-fect Chef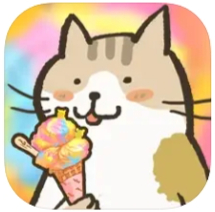 That's the cutest anime culinary game you won't be able to put down. It has amazing graphics and also fits the definition of a cozy game. It doesn't make you run a restaurant like you usually would, no. It's all about enjoying the process and gameplay and passing levels at your pace. According to the plot, you join culinary competitions to become the best chef.
As you go, you'll meet multiple customers and learn their stories and preferences. The main storyline is pretty long, and you'll get to try tons of delicious recipes on the way. The game covers hundreds of recipes from multiple cultures you're about to explore. You'll get to unlock new ingredients, get new equipment, and explore a practically endless map, so there's no way to get bored.
Herewith, you'll be able to transform the look of restaurants and even your home. You'll get to unlock new furniture, and decor and collect cute items while exploring the in-game world. Beyond that, the game actually lets you invite friends to try out your meals.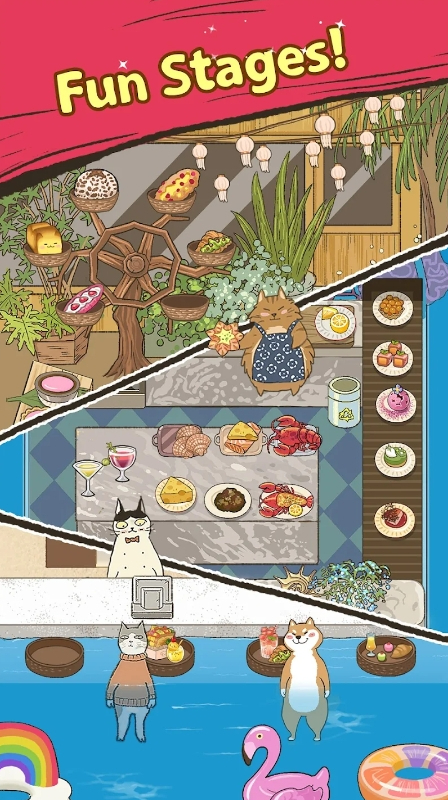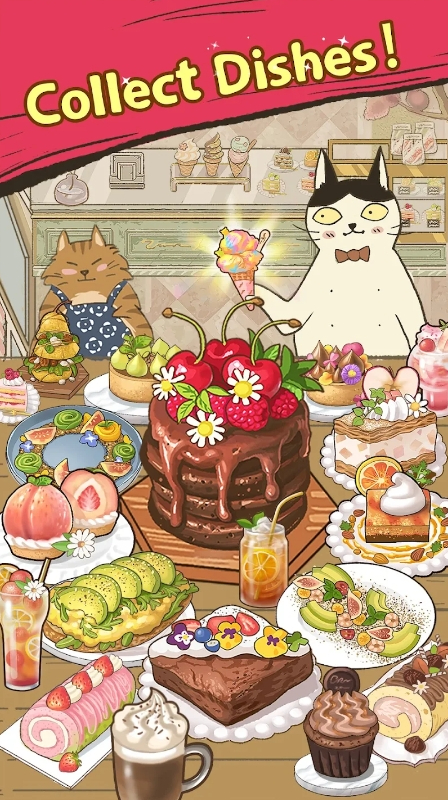 You may also check: 7 Best Cupcake Maker Games
Boba Story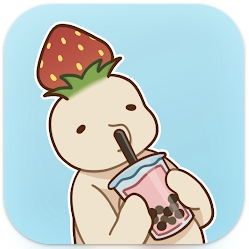 To wrap up, we have a pretty unique cooking game. The unique thing about it is it's not about a classic restaurant, but a boba store. That's right, your goal here is to revitalize an old boba store and make it successful again.
You start with pretty classic recipes, but as the game goes on, the drinks will get more and more fun. If fact, the game actually has a plot. In the beginning, you meet a forest spirit that asks you to restore a boba shop. Thus, your clients are not just people: they are adorable animals and cute forest spirits of all kinds. Needless to say, that means you'll get to create fully magical drinks.
As you'll move through the levels, you'll unlock more boba pearls, teas, jelly, and all the other things your clients will love. But the fun art doesn't stop with just ingredients, you'll actually get to customize the cups by adding animal lids and fun straws.