Today, app developers and gadget developers offer users wide access to a variety of resources while using the global network.
Thanks to these innovations, almost every modern person can watch movies and TV series using IPTV technology. To watch IPTV on SMART TV you need to use specialized applications – players for IPTV.
To install the application on your TV, you will need to have the Internet. The best choice is to connect by wire, not WiFi. This will ensure signal quality and stability.
Entering the menu for each device is different in some respects, as is the installation and start of third-party programs.
A SMART TV user must first create an account for each program. You then need to use your smartphone with a special application.
This overview contains the best IPTV apps, with which you can enjoy your favorite TV shows and TV series.
Watch any programs wherever you are right on your phone using these free live TV apps.
IPTV Pro
This version of IPTV is includes the following features:
No advertising
Ability to launch an operation when the device is loaded
Starts from the last channel you were watching
Extended playlist history
The application works with M3U and XSPF playback
Playback history
Multicast streaming using the UDP protocol, which previously should have been installed on your source network.
The list of channels is displayed as a grid, channel, or list available to you.
EPG support in XMLTV and JTV formats
Internal and external video players
Age verification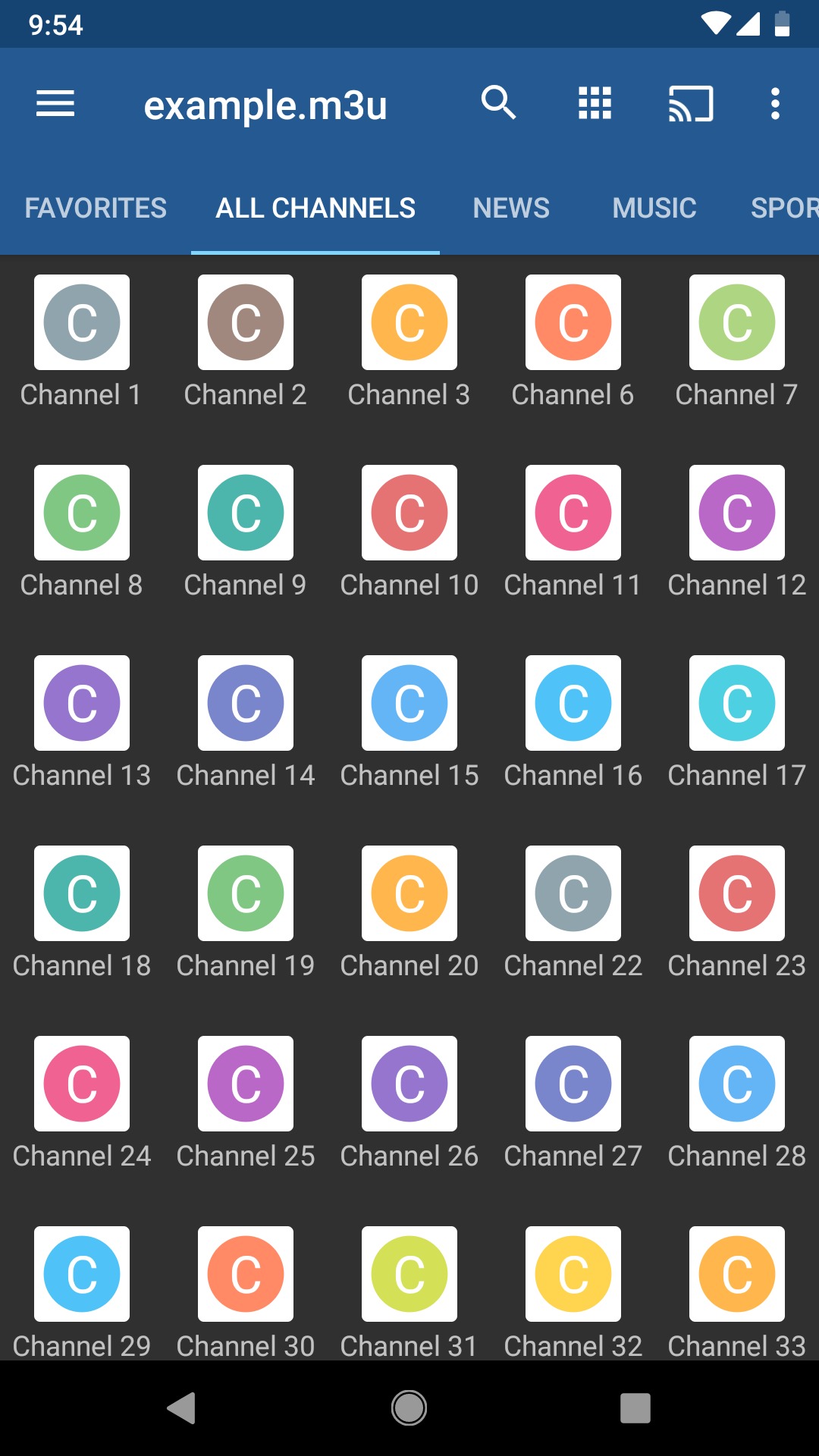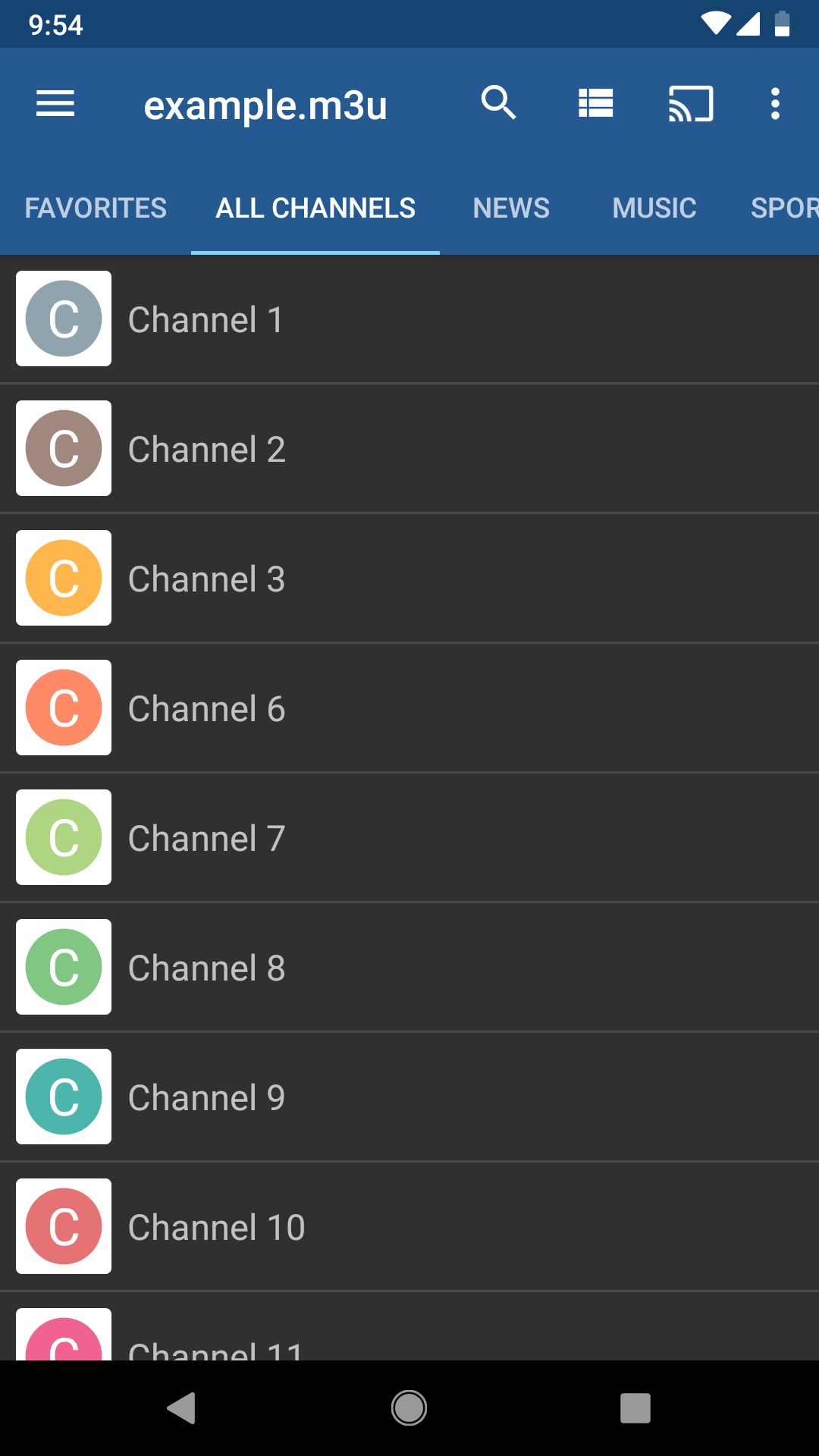 You may also like: 11 Best apps to connect your Android device to TV
IPTV Extreme Pro
Please note that this application requires a channel playlist. However, this app is for you if you usually use VLC or Dreambox IPTV suite to watch TV.
You must have your own IPTV list.
Features:
Built-in Advanced & Light
Chromecast Help
Age verification
Auxiliary means for remote control
Reverse transition and recharge settings
Support for M3U playlists
Help with multiple EPGs
Standalone EPG
EPG alias operation
All EPG suppliers involved
Support for icons of different sizes
Ability to record with a time limit
More than ten useful topics
Timekeeper control
Autorun function at the beginning
Schedule a memorable meeting for related TV events
Look for similar events in the TV satellite
EPG slip time
You can also pay for a pro version to get rid of advertising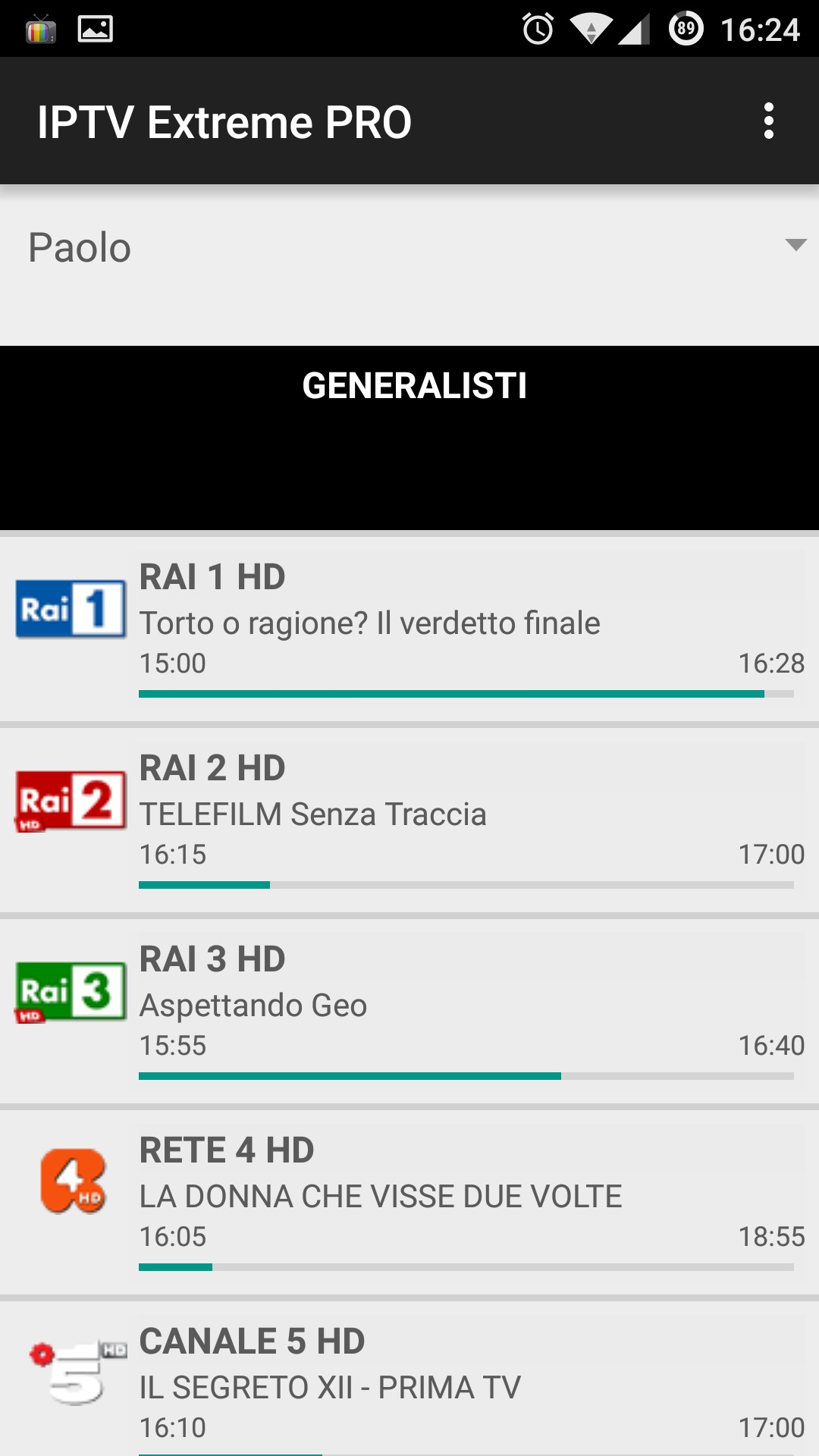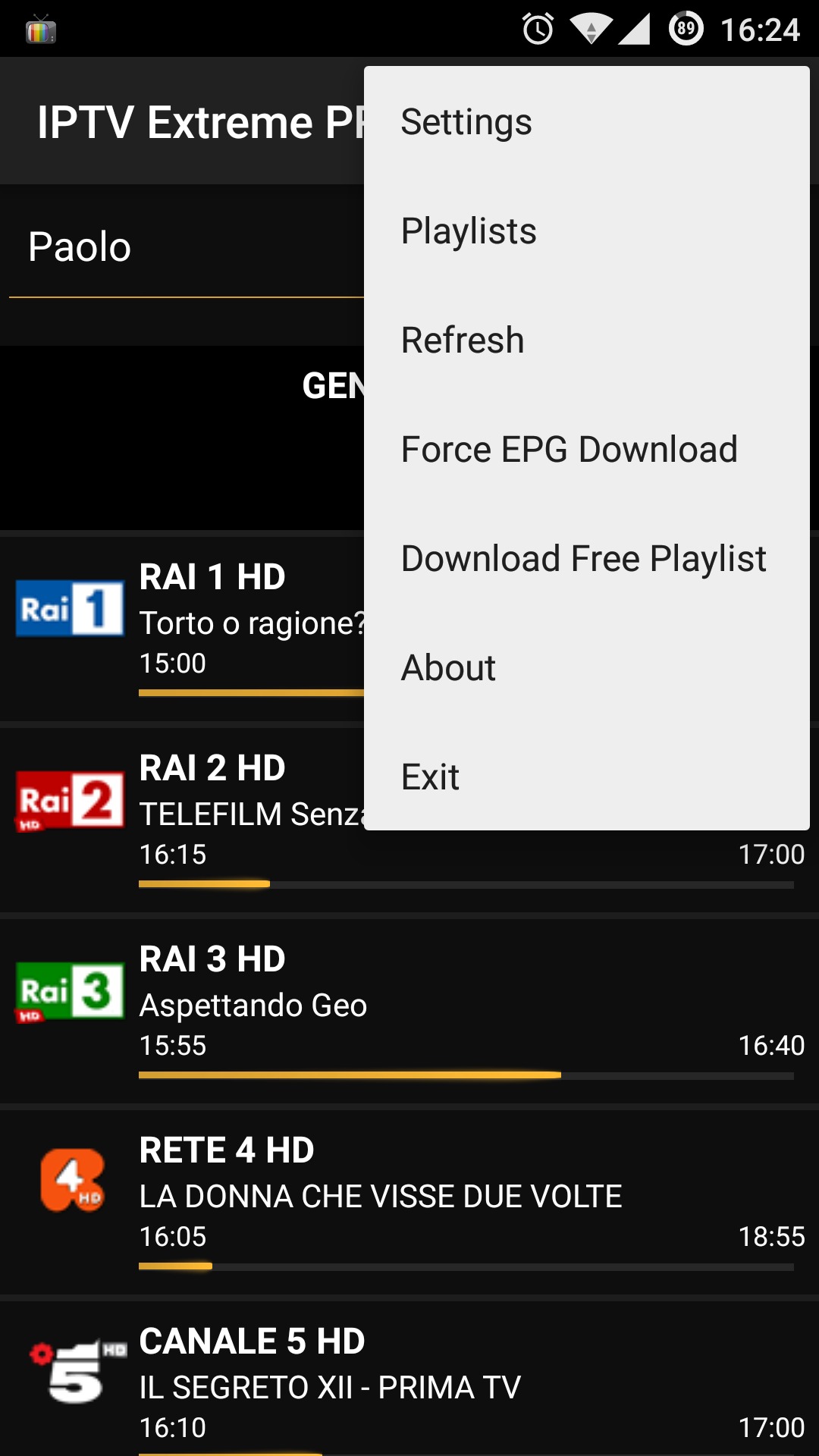 Smarters Player Lite
The Smarters Player Lite app gives you the ability to view any content. You will be able to create TV, series, and videos on any device.
The program has a lot of interesting features. Broadcast here, listen to the radio. The design of Smarters Player Lite pleases all users. You can change the buffer size for the video player if you want. Besides, you can always connect parental control so that the child has a limited time in the program.
Moreover, there is streaming on TV. Use such a great program at once on many screens with different users, if necessary, you can change the language.
Download all the necessary files quickly and without problems. It's worth noting that you need to back up often so that the data is preserved. You also need to add a playlist from your IPTV provider to use it.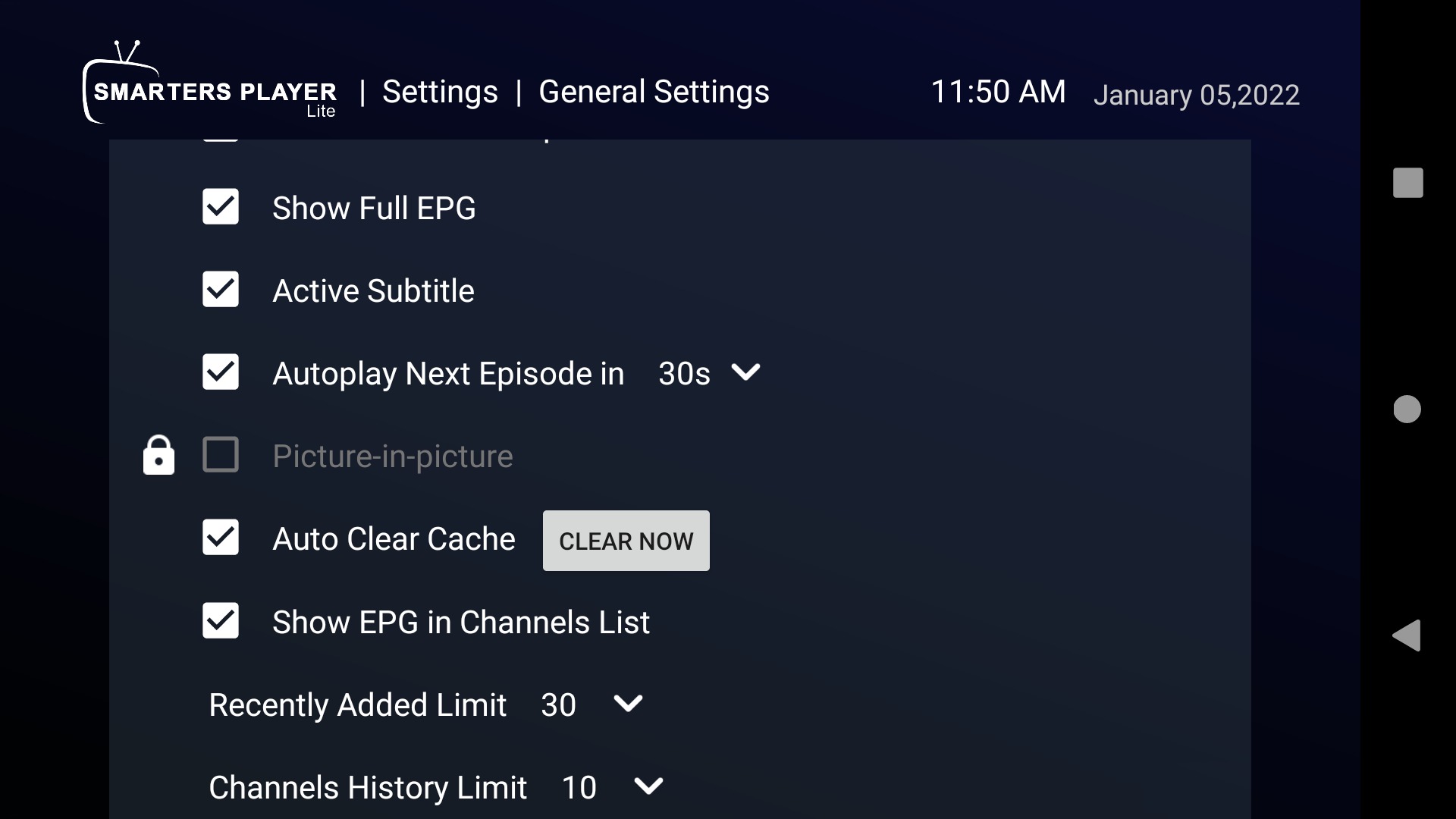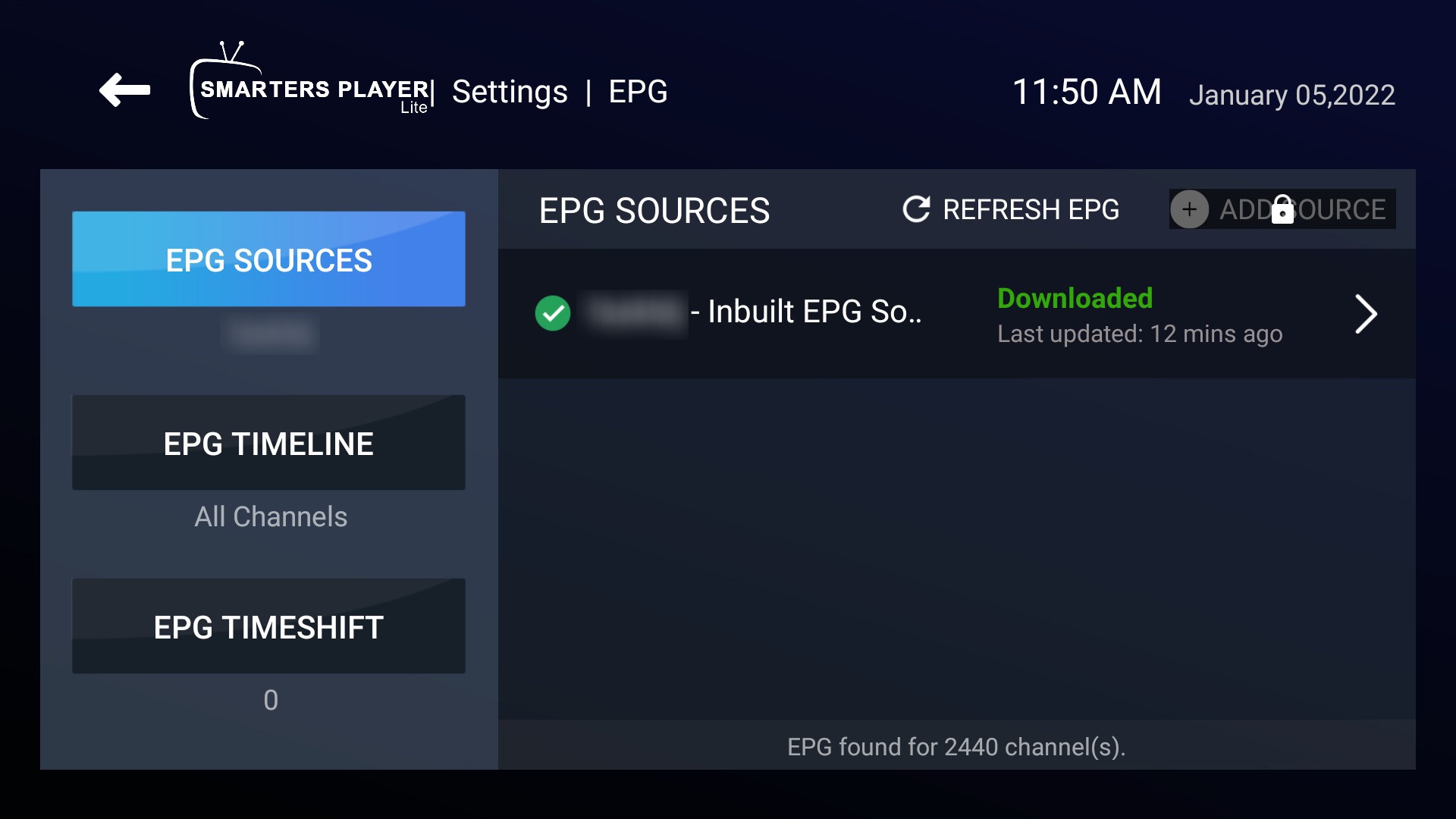 TiviMate IPTV Player
The TiviMate app is designed for watching TV via IPTV protocol on Android TV set-top boxes. You must add external playlists for playback. With this app, you can watch most TV channels in streaming mode.
The main feature of the program is the ability to watch TV channels without a special antenna or cable TV. You only need to have high-speed Internet access.
To access the channels, you need to add sources (playlists), which can be obtained from the providers of the corresponding services. This can be your ISP or free TV playlists from the Internet. An important feature of the app is that its interface has been designed specifically for screens with a large diagonal.
You can use this program on smartphones and tablets. Another interesting feature of the service is the display of the full program of channels that are contained in the added playlists.
All movies and shows are arranged in a horizontal chronology, with the length of the block proportional to the length of the movie on the air.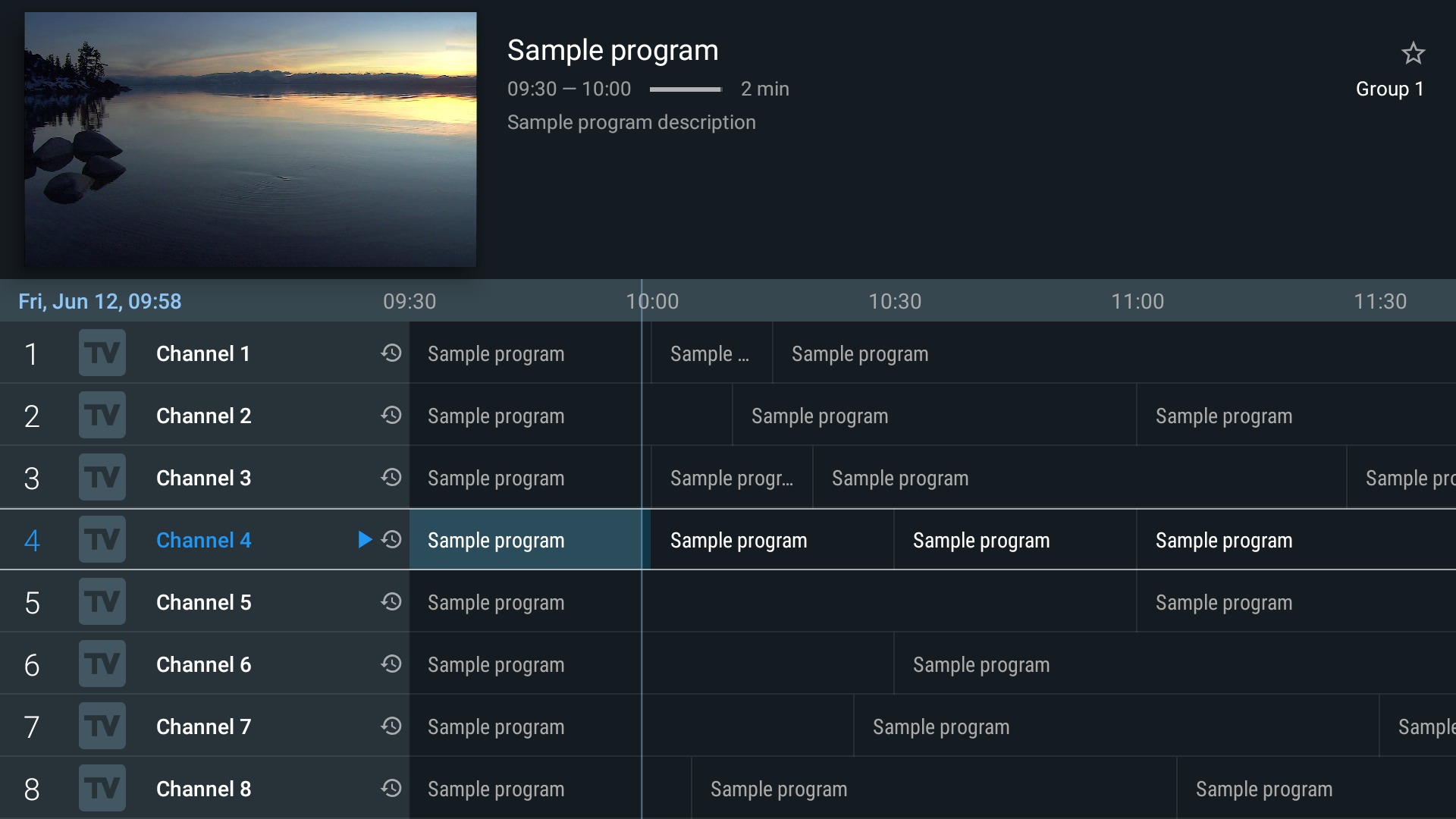 OttPlayer
With the OttPlayer app, you can watch live IP television. The utility allows you to import playlists as links or files. A decoder selection is available.
With the utility, users can add a link to a playlist and watch live TV channels. A parental control feature is also available. To use this app, a playlist must be uploaded. There is an option to enter a link or select a file from the internal memory of the mobile device.
Various formats are supported, including M3U8. You can get the necessary data from your provider or IPTV service provider. After that, a list of available channels will appear on the screen. Users can unfold the picture to full screen, adjust the volume and select the video quality.
The option to remember the last TV channel watched is available. The utility allows enabling parental control and restricting children's access to individual programs. To do this, go to the appropriate section of the main menu and set a password.
Users can enable notifications at the beginning of favorite TV programs. The utility also supports running in the background mode.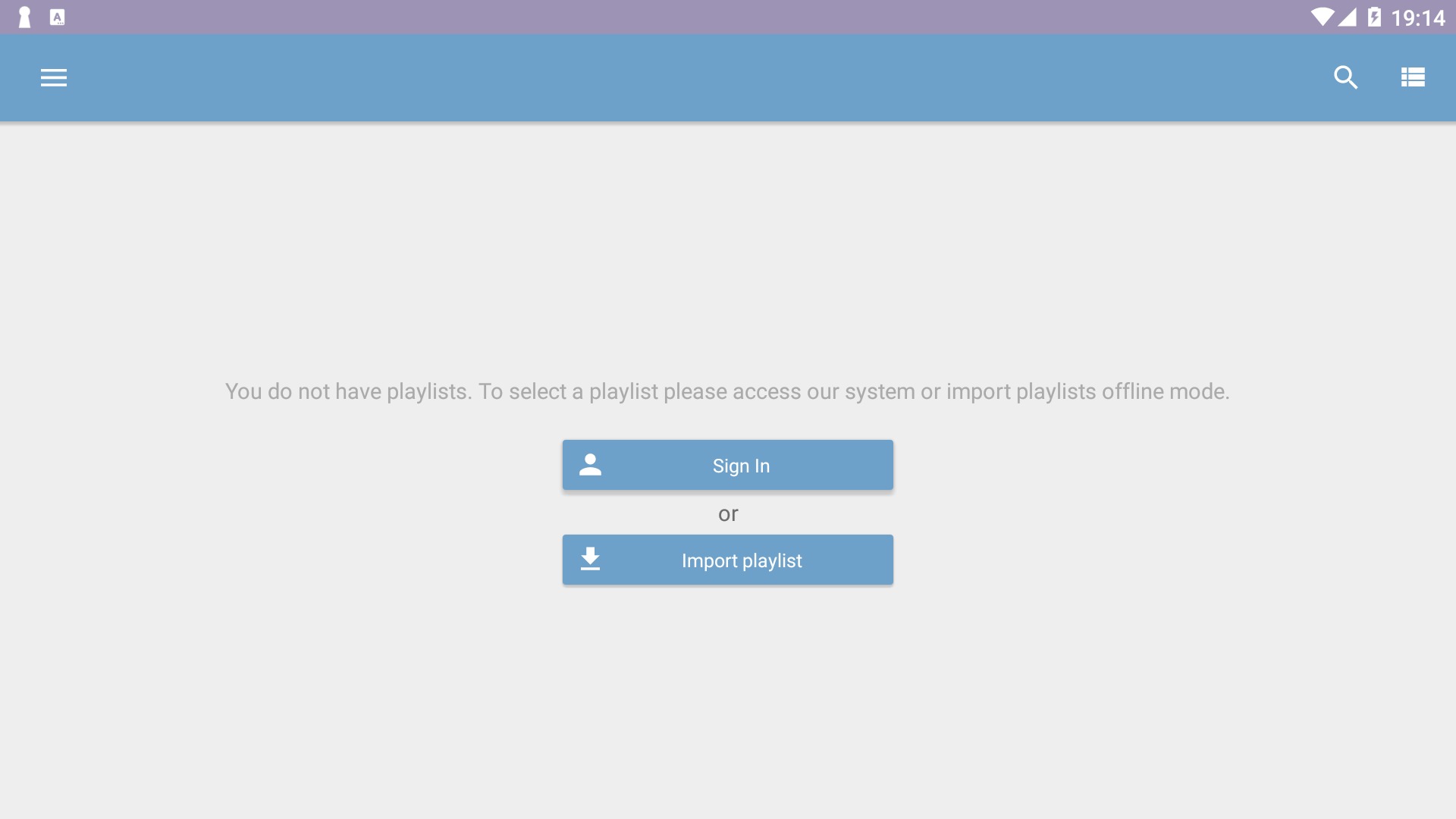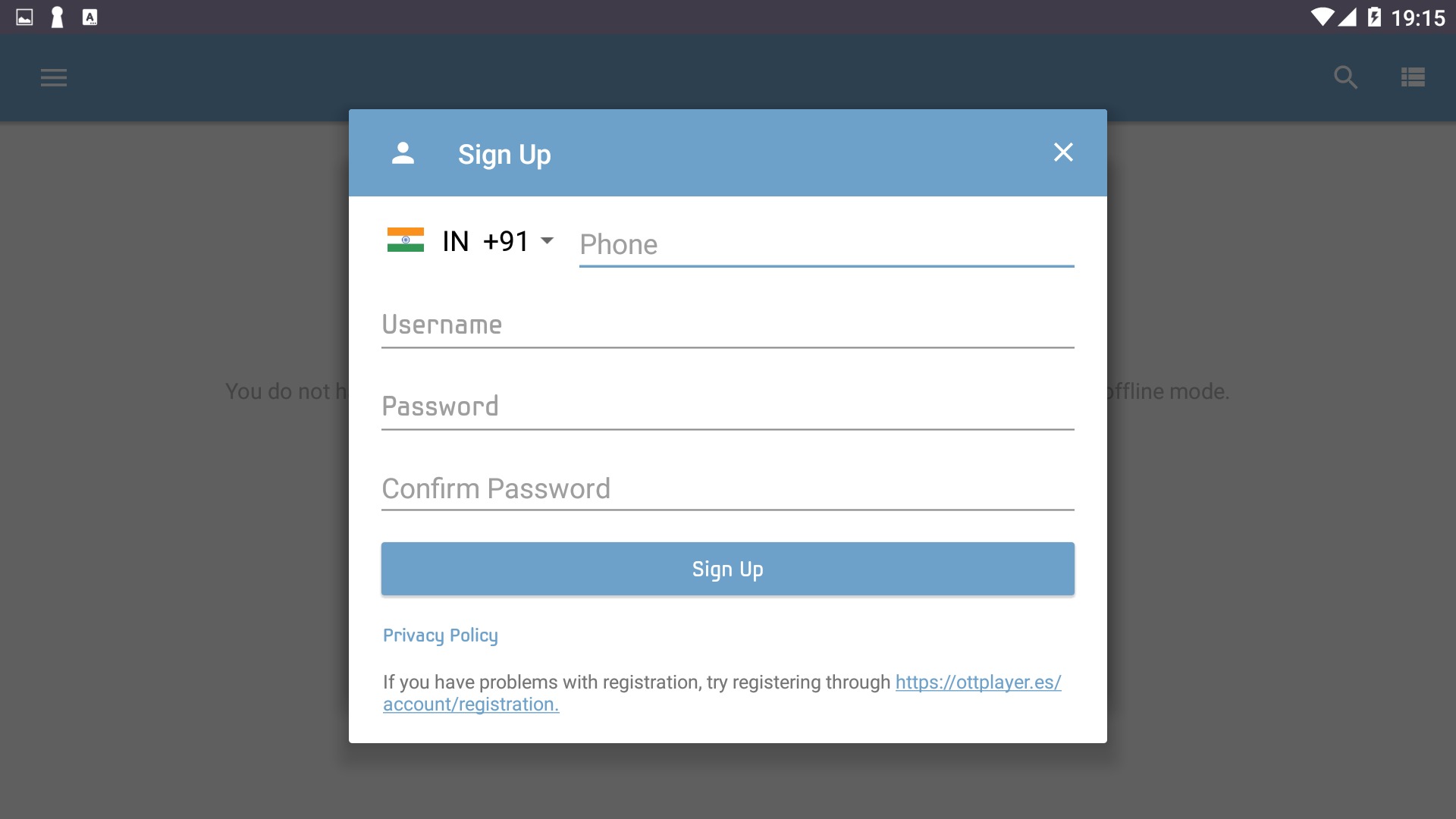 IP Television – IPTV M3U
IP Television – IPTV M3U is a universal player for playing audio and video formats.
DVD, VCD, AVI, MKV, Ogg Theora, OGM, 3GP, MPEG-1/2/4, WMV, RealMedia, and QuickTime.
Built-in codecs and flexibility of settings are considered key features.
Also, the player is able to work not only with internal but also with external filters and plugins.
This modification allows the greatest flexibility in configuring audio and video playback parameters.
Using IP Television – IPTV M3U user gets a set of extra functions instead. Support for subtitles playback, volume increase.
Panorama mode, streaming content playback, video capture by TV tuner and camera, use of screenshots, and much more.
Besides, there is one more specific detail. Setting the standard volume and normalize it in case of loud or quiet use of audio mode.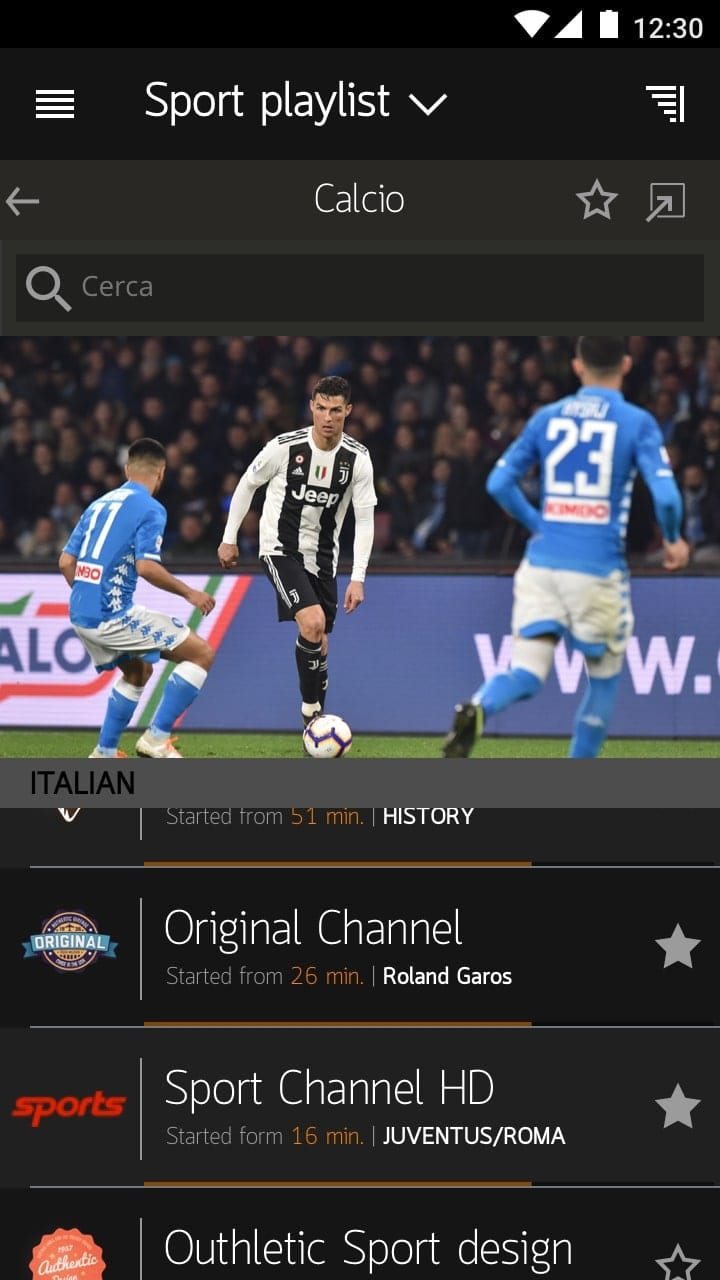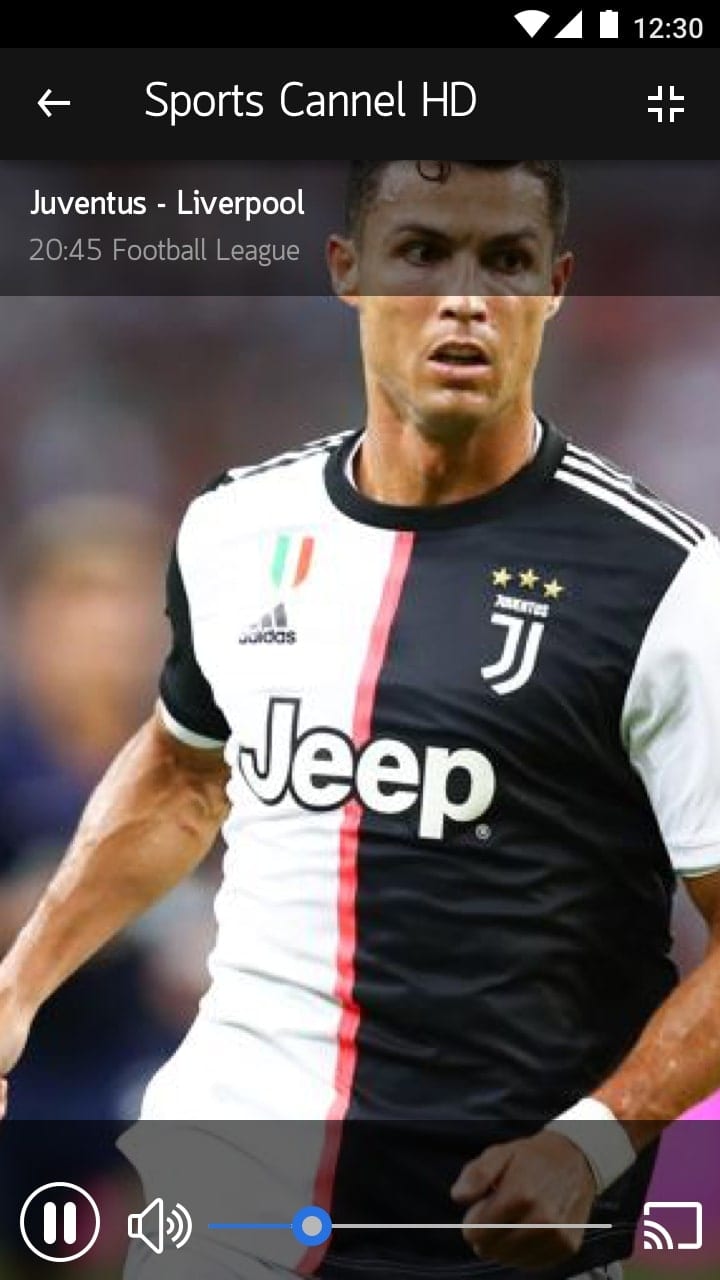 You may also like: 7 Free TV Antenna Apps for Android & iOS
TVCast – Watch IPTV everywhere
In this application, you can find channels, add third-party IPTV playlists, add popular channels to your favorites.
There are a lot of settings, you can customize everything to your liking.
Wizards are available as a tool to import playlists and TV program sources. You can add a playlist.
To play playlists, you need a third-party media player, as the program does not have its own.
It is best to use MX Player or VLC Player, Ace Stream platform must be installed to view the playlist. Playlists from Rostelecom, soft orbit, and torrent TV also work. There are channel logos.
There are ads in this application, but they are so unobtrusive that they won't interfere with your watching your favorite TV channel.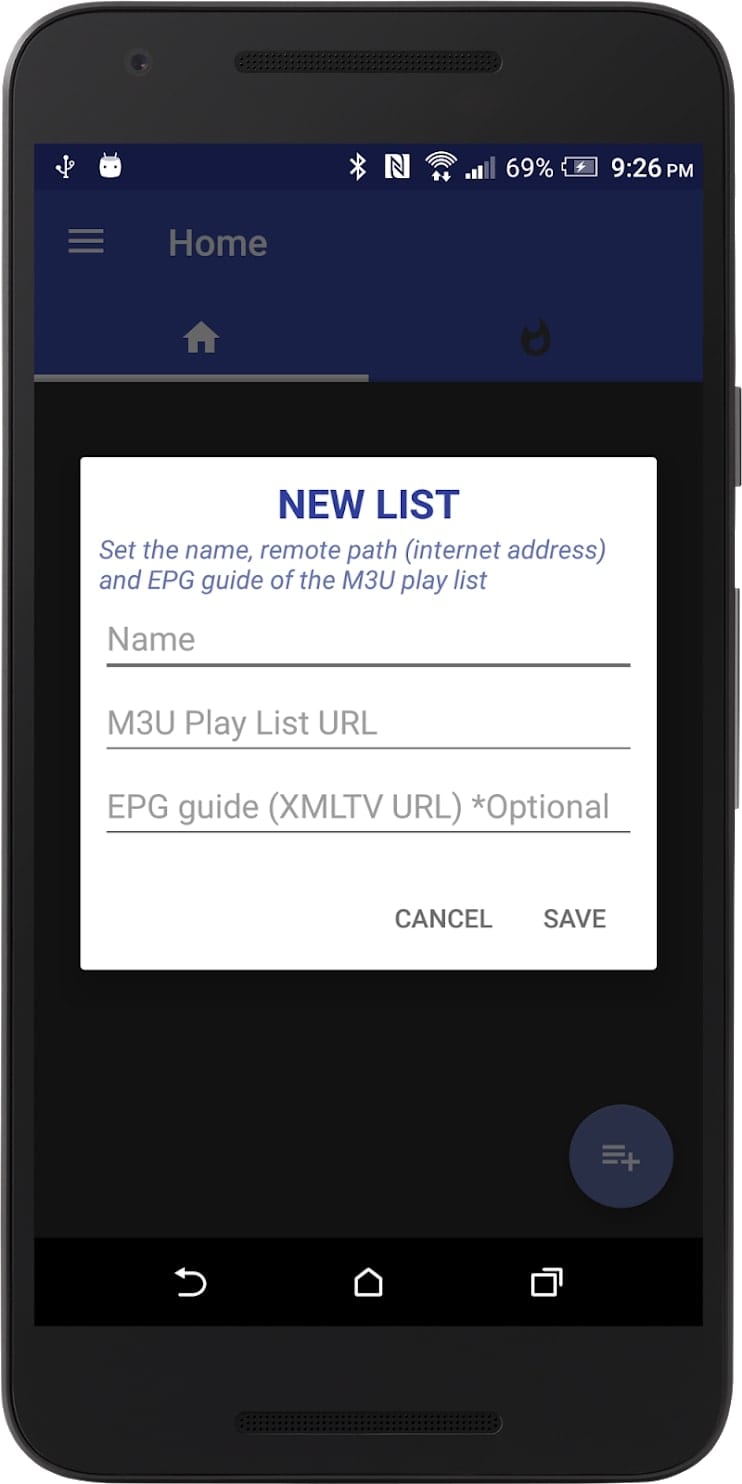 Televizo – IPTV player
Using this app, you can watch your provider's IPTV really while in the jungle or the living room at home, it doesn't matter.
The program is just a player and does not contain any preset channels, so you should contact your provider to provide you with a playlist and EPG, which you also need to add to the application.
Live broadcast and broadcast libraries.
Adding an unlimited number of Xtream canons or M3U playlists and XML EPG
Sort and search
Support for streams such as HLS, UDP, RTMP, etc.
Thanks to parental control your kids won't see anything unnecessary
Ability to add channels to Favorites
Choice of audio tracks
-Select and customize subtitles, etc.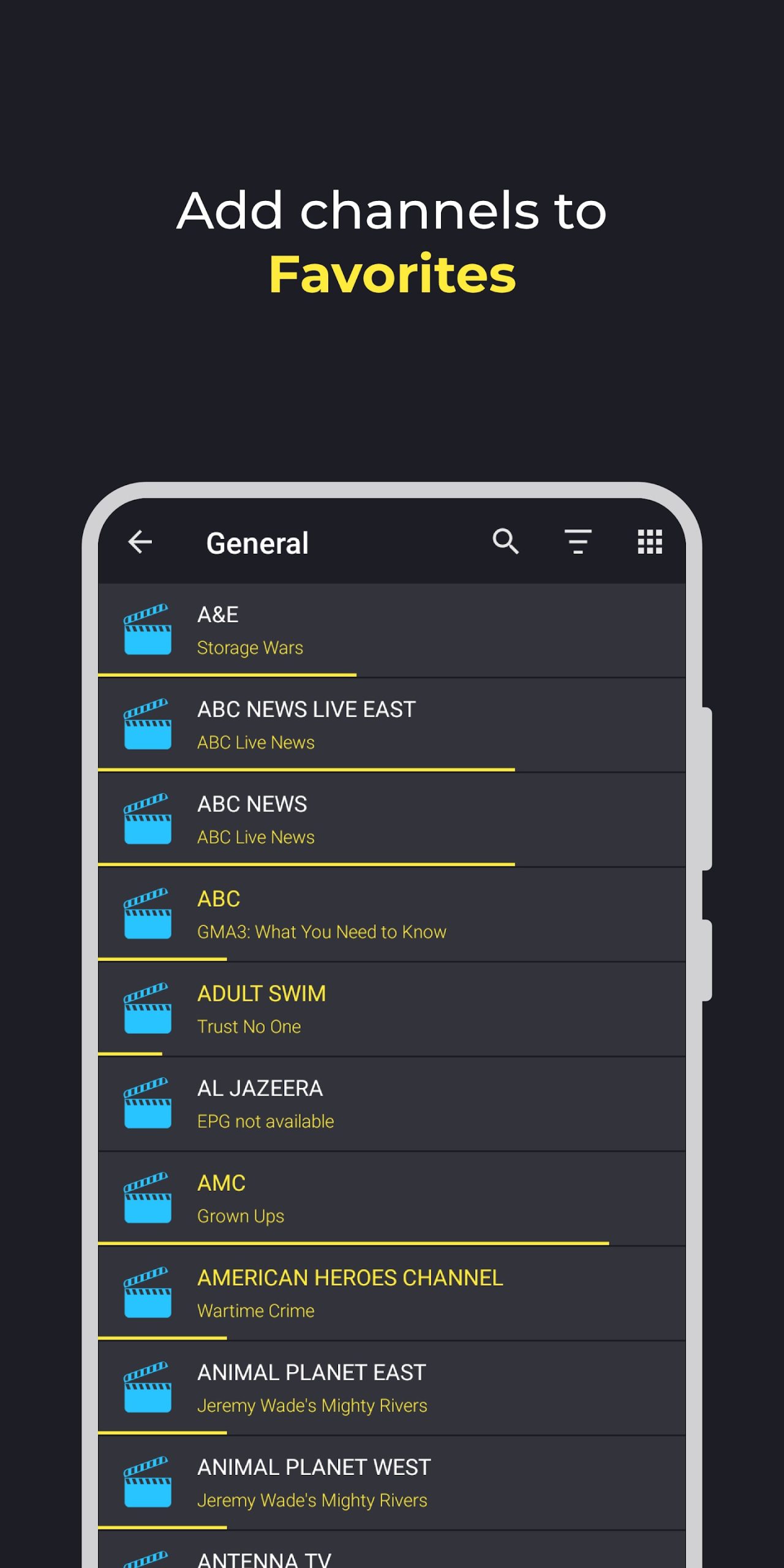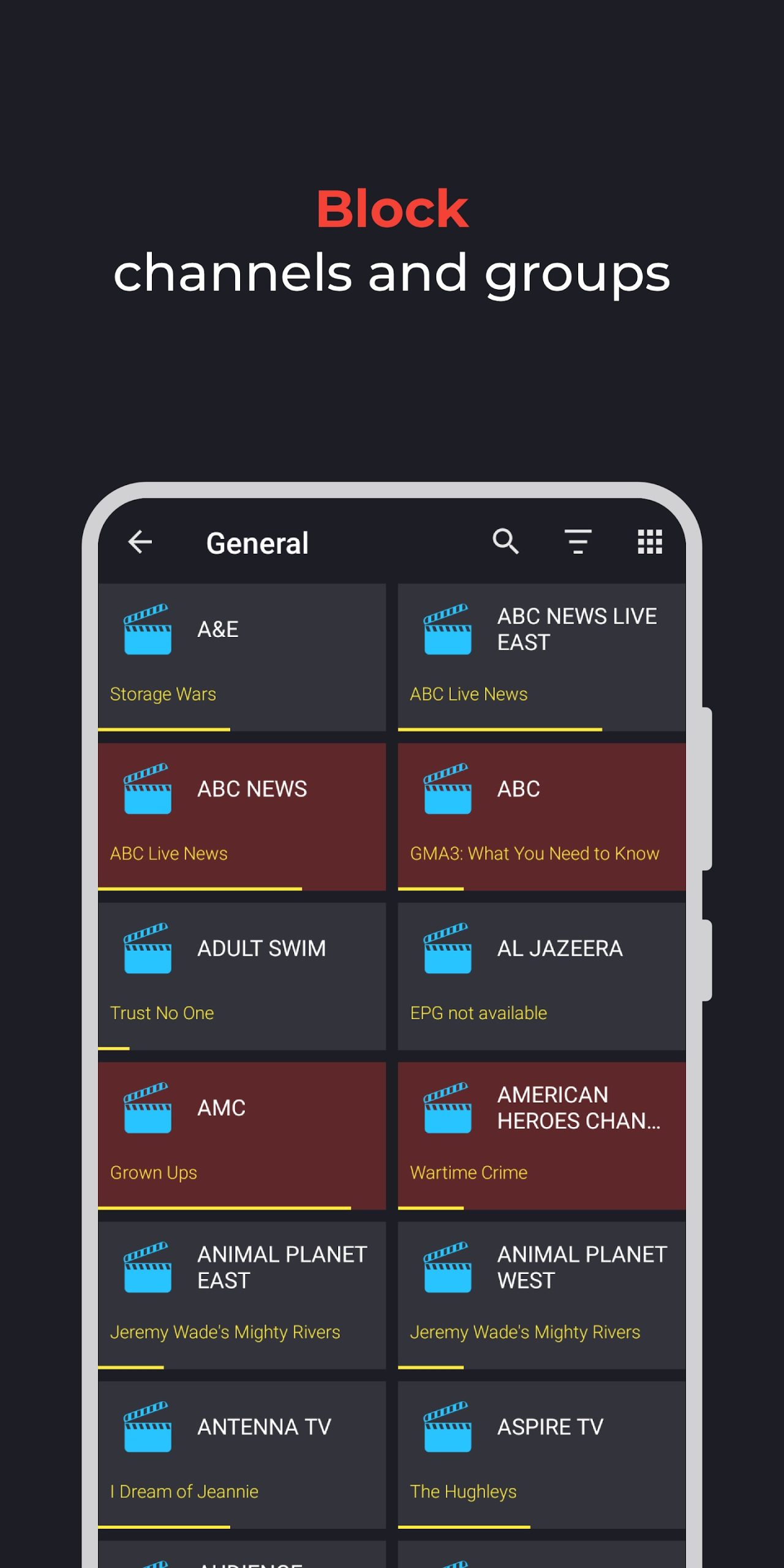 IPTV SHQIP
It is also a good program that is actively developing, new TV channels are being added.
There is a TV program that is updated in real-time. There are also HD channels available which are working smoothly.
There are the smallest settings available, you can choose the video quality, type of interface, and picture format (full screen or zoom).
This is a very simple application that allows you to watch your favorite TV channels in good quality without spending a lot of internets.
If you understand the functionality of the application, it can replace all the other software on your smart TV.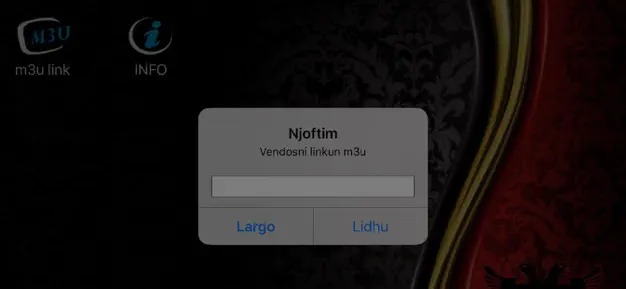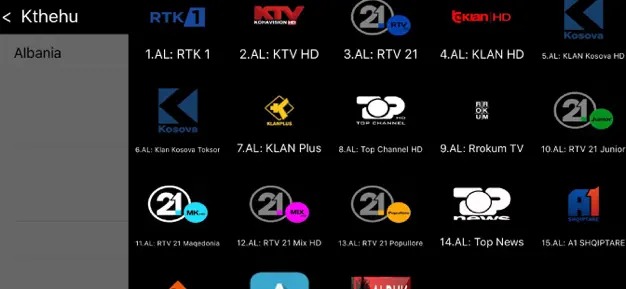 UNOIPTV
This application has an IPTV playlist preinstalled by default.
To play this playlist, Ace Stream, MX Player, or VLC Player applications must be installed on your Android device.
Live TV has various categories and a huge number of channels. Excellent image quality, channels can be added to favorites.
The only disadvantage of this program, which may be significant for someone and for someone not, is the lack of TV programs.
This is a multifunctional multimedia harvester for TV set-top boxes with different software. The program supports music and video playback, TV broadcasting.
It also has the torrent downloading, online storage, and much more through extensions and plug-ins.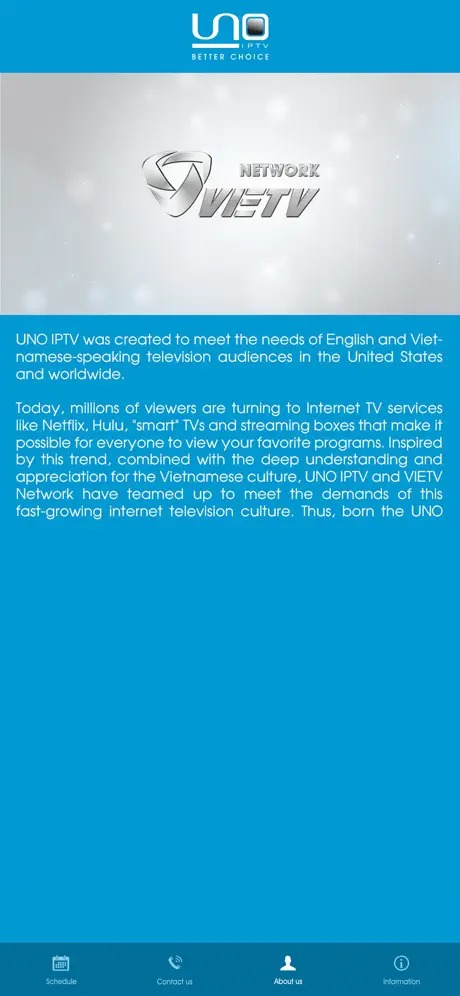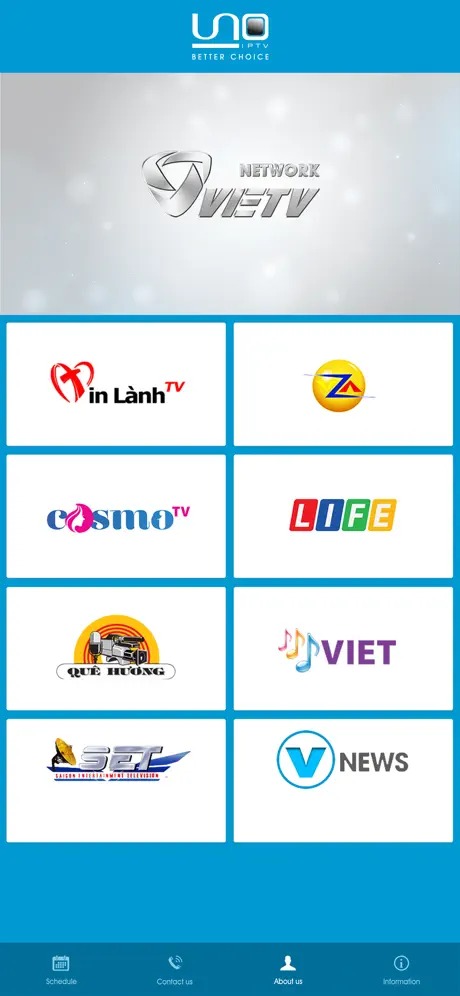 You may also like: 15 Best apps to watch TV shows for free on Android and iOS
IPTV Smart Purple Player
A modern and powerful streaming player. IPTV Smart Purple Player allows you to watch your favorite TV series, shows and movies at your convenience.
The app is suitable for Android TV, VOD, and Catch TV services. The free service gives you access to the most popular video library to date. If you are an avid fan of TV programs, this app will help you not to miss any premieres and performances of your favorite characters.
IPTV Smart Purple Player allows you to watch broadcasts on your phone and tablet via fixed Wi-Fi. You can also connect your Xbox.
Use the subtitle and instant translation feature to make watching online broadcasts a breeze. Your kids are safe with the parental control option. You can play videos in 4K resolution and enjoy excellent quality.