Today, app developers and gadget developers offer users wide access to a variety of resources while using the global network.
Thanks to these innovations, almost every modern person can watch movies and TV series using IPTV technology. To watch IPTV on SMART TV you need to use specialized applications – players for IPTV.
To install the application on your TV, you will need to have the Internet. The best choice is to connect by wire, not WiFi. This will ensure signal quality and stability.
Entering the menu for each device is different in some respects, as is the installation and start of third-party programs.
A SMART TV user must first create an account for each program. You then need to use your smartphone with a special application.
This overview contains the best IPTV apps, with which you can enjoy your favorite TV shows and TV series.
IPTV Stream Player
IPTV Stream Player is a unique browser that adapts to the user's gadget, allowing you to browse sites and create XML, M3U (IPTV) playlists.
At the same time, the list of available sites is periodically updated, providing a wider range of services to the end-user.
Content is available to the user directly from the WAN and undergoes small processing.
IPTV Stream Player developers have created an application based on the Opera Mini analog, not for phones but for TVs.
Each gadget uses a default browser, but it doesn't function properly, producing a periodic error in detail: "Not enough memory". This happens when you launch a heavy website.
The quality of content, both audio and video depends on the site on which the film is placed, and the Internet connection.
You can also check: 13 Free Live TV Apps for Android & iOS
COBRA IPTV
COBRA IPTV gives users positive feelings. The end-user receives large-scale content without paying for satellite television services.
This "chip" saves the user from monthly payment for satellite TV and the equipment that comes with it.
Another difference from other smart TV applications is that many channels are available to the user on a free basis.
There are also paid channels in the application, but the monthly fee for them is minimal.
This is another alternative application that allows you to watch IPTV on LG TV. The multiscreen platform is designed to broadcast and watch TV channels both for a fee and for free.
It is necessary to register on the official website and you will get access to full lists of TV channels.
Only the availability of high-speed Internet is a prerequisite. Playlists can be added, removed, and updated by yourself.
Metropol IPTV
This application has over a hundred channels.
It supports auto-renewable playlist and no ads, subscriptions, or other monetization methods. It's definitely the best TV app to watch.
Metropol IPTV is a TV set-top box application that provides access to a large catalog of movies, cartoons, TV series.
It allows you to open pages with descriptions, ratings, trailers of almost all cinema products.
It is also possible to view the movie, finding it on the Internet.
For playing, you can use third-party players such as VLC or MX. You can download the program from the developer's website.
GSE SMART IPTV
The GSE SMART IPTV application is one of the most popular. It has a user-friendly interface, fast installation, and stable operation.
Distinguishes the player from the other set of features. First, download the application and install it on your TV.
It's okay if you don't know how to install the program. Smart technology will do everything by itself.
This application has won the sympathy of users with a set of useful commands and features.
The player allows you to play almost all available video and audio formats. Navigation inside the player is simple and easy.
The presence of a large number of different languages to choose from greatly simplifies the setup process.
This application allows you to watch more than 150 channels. Video is played in FULL HD mode. The user can also create his own playlist.
Flash IPTV
Flash IPTV is another great application. It offers over a hundred live channels as well as live recordings.
Besides, it supports streaming to your TV from your smartphone via the Chromecast set-top box.
The disadvantages of this application include advertising, for which switching off requires money.
This application plays a wide range of content. In addition to a large number of video codecs, it also supports music.
This is a very useful feature because many audio players do not fully support remote control. In this program, all you have to do to play music is to check the settings.
Another useful feature is support for watching broadcasts from the already mentioned Ace Stream.
IP Television – IPTV M3U
IP Television – IPTV M3U is a universal player for playing audio and video formats.
DVD, VCD, AVI, MKV, Ogg Theora, OGM, 3GP, MPEG-1/2/4, WMV, RealMedia, and QuickTime.
Built-in codecs and flexibility of settings are considered key features.
Also, the player is able to work not only with internal but also with external filters and plugins.
This modification allows the greatest flexibility in configuring audio and video playback parameters.
Using IP Television – IPTV M3U user gets a set of extra functions instead. Support for subtitles playback, volume increase.
Panorama mode, streaming content playback, video capture by TV tuner and camera, use of screenshots, and much more.
Besides, there is one more specific detail. Setting the standard volume and normalize it in case of loud or quiet use of audio mode.
SteelTv IPTV
SteelTv IPTV shows content with different quality modes (SD, HD, and even 3D).
It broadcasts not only the terrestrial channels but also channels from local provider networks (IPTV).
Like the previous application, it is monetized with ads and a subscription fee for its disconnection.
There are no archives of records in this application, and some channels are available only for a subscription for money.
This is a video player familiar to many people and is capable of playing the most well-known video formats.
With codecs and hardware acceleration, the application can even play 4K content. You can use it to watch downloaded movies as well as play online TV.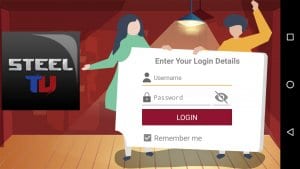 This program perfectly complements Ace Stream and FRY!TV by playing the stream received from them.
TVCast – Watch IPTV everywhere
In this application, you can find channels, add third-party IPTV playlists, add popular channels to your favorites.
There are a lot of settings, you can customize everything to your liking.
Wizards are available as a tool to import playlists and TV program sources. You can add a playlist.
To play playlists, you need a third-party media player, as the program does not have its own.
It is best to use MX Player or VLC Player, Ace Stream platform must be installed to view the playlist. Playlists from Rostelecom, soft orbit, and torrent TV also work. There are channel logos.
There are ads in this application, but they are so unobtrusive that they won't interfere with your watching your favorite TV channel.
Smash IPTV
This application shows any channels from m3u and playlists through a streaming player and is basically just a VLC shell.
Initially, it shows only those channels whose owners are not against such applications.
But it is possible to find playlists with paid channels as well (although it is certainly illegal).
Here you will find a catalog of broadcasts for watching on a TV set-top box. It has a very large amount of content.
Placing content and managing your personal playlist is done directly by the user. The playlist is loaded through your personal cabinet.
The whole process is controlled with the remote control of the button or index.
To say briefly about the program, the player allows you to view almost all new movies, TV series and programs broadcast on IPTV.
IPTV SHQIP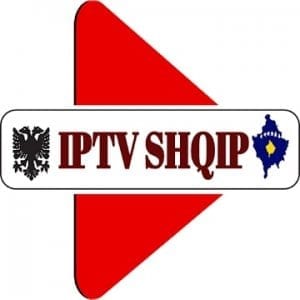 It is also a good program that is actively developing, new TV channels are being added.
There is a TV program that is updated in real-time. There are also HD channels available which are working smoothly.
There are the smallest settings available, you can choose the video quality, type of interface, and picture format (full screen or zoom).
This is a very simple application that allows you to watch your favorite TV channels in good quality without spending a lot of internets.
If you understand the functionality of the application, it can replace all the other software on your smart TV.
UNOIPTV
This application has an IPTV playlist preinstalled by default.
To play this playlist, Ace Stream, MX Player, or VLC Player applications must be installed on your Android device.
Live TV has various categories and a huge number of channels. Excellent image quality, channels can be added to favorites.
The only disadvantage of this program, which may be significant for someone and for someone not, is the lack of TV programs.
This is a multifunctional multimedia harvester for TV set-top boxes with different software. The program supports music and video playback, TV broadcasting.
It also has the torrent downloading, online storage, and much more through extensions and plug-ins.
You may also like: 15 Best apps to watch TV shows for free on Android and iOS