Your own safety is something that everyone needs to take care of. Danger can wait for you anywhere, so it pays to be vigilant and always be aware of the latest developments in your area. There are crime databases that are available to all citizens regardless of location.
You can also keep yourself away from any danger with these best personal safety apps.
We recommend using one or more of these best crime-tracking apps & websites. They have already been tested by a large number of users who have been able to keep themselves safe and prevent new crimes.
Covert Alert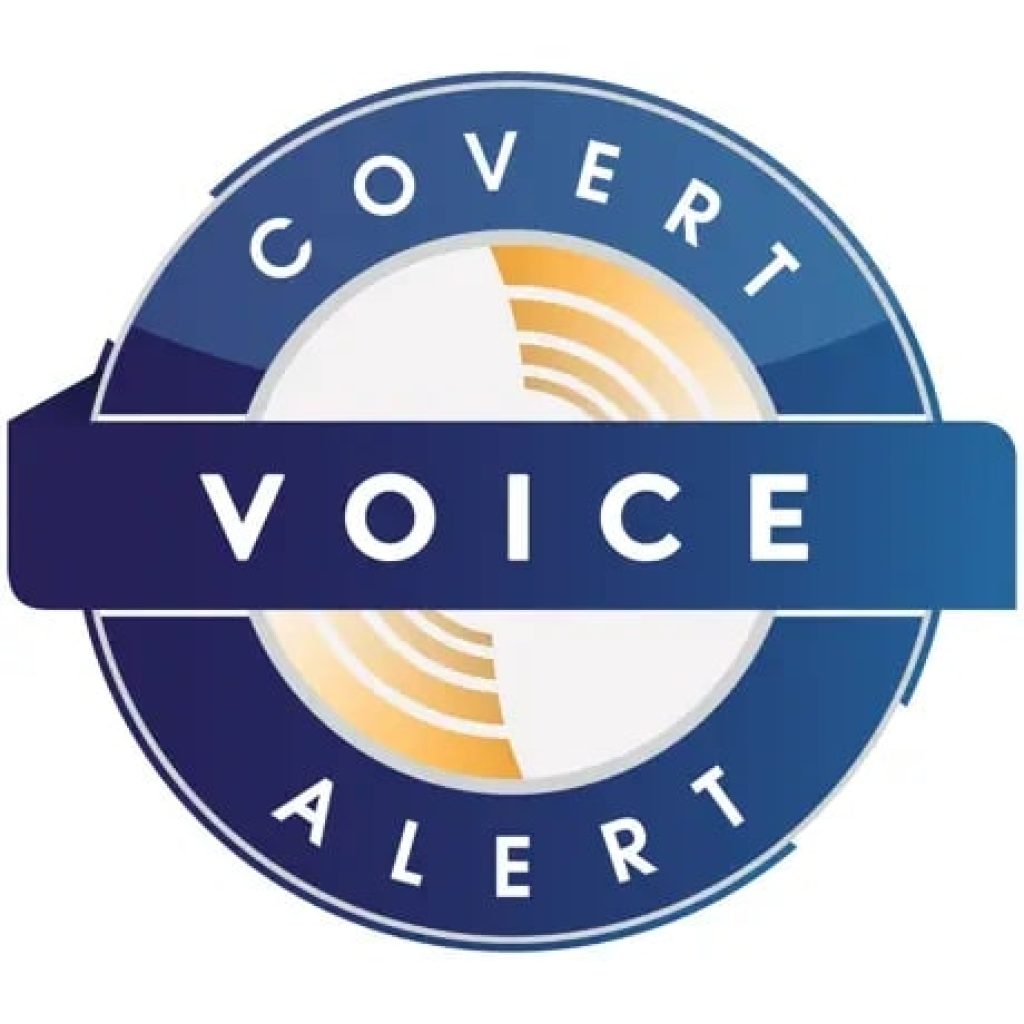 Covert Alert is a personal security program where you will be able to use modern voice activation technology so you don't have to think about safety. You will always be able to use first aid by requesting a voice assistant.
Your conversations will be hidden from criminals and strangers, in an emergency, you need to call those you trust. Call and say only the most important words so that the person you are talking to can understand what happened.
Next, after the global incident, the app sends the location of the person in the dangerous situation. Note that the recording of the emergency will only be with you and will be stored in the cloud.
All loved ones and friends will be able to know your situation as soon as they call out the important words you spoke. Covert Alert includes quite a few features, for example, there is an instant alert option, and you can record the problem for fifteen minutes.
Moreover, you can make backups of what you said and send recordings to several contacts. Surprisingly, there is a record of live broadcasts in real-time.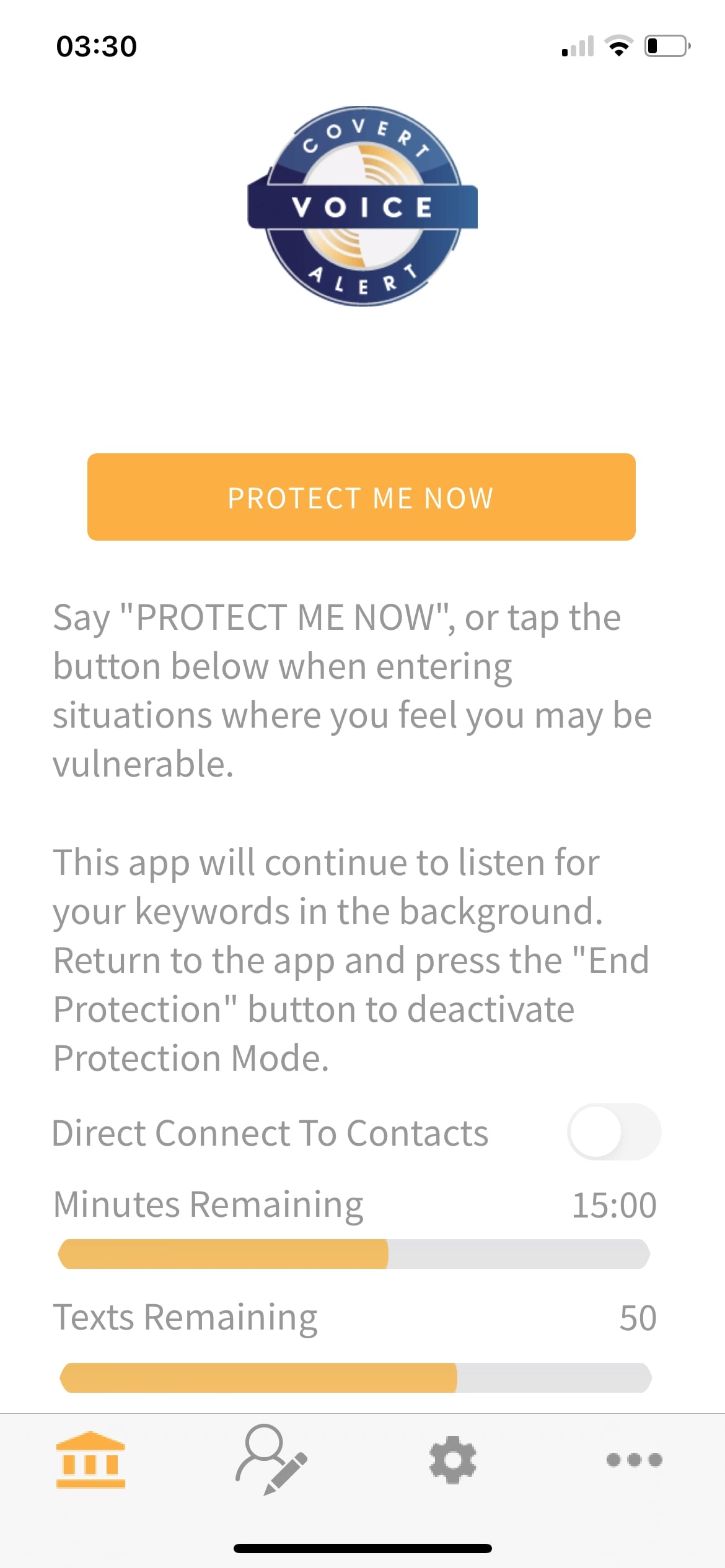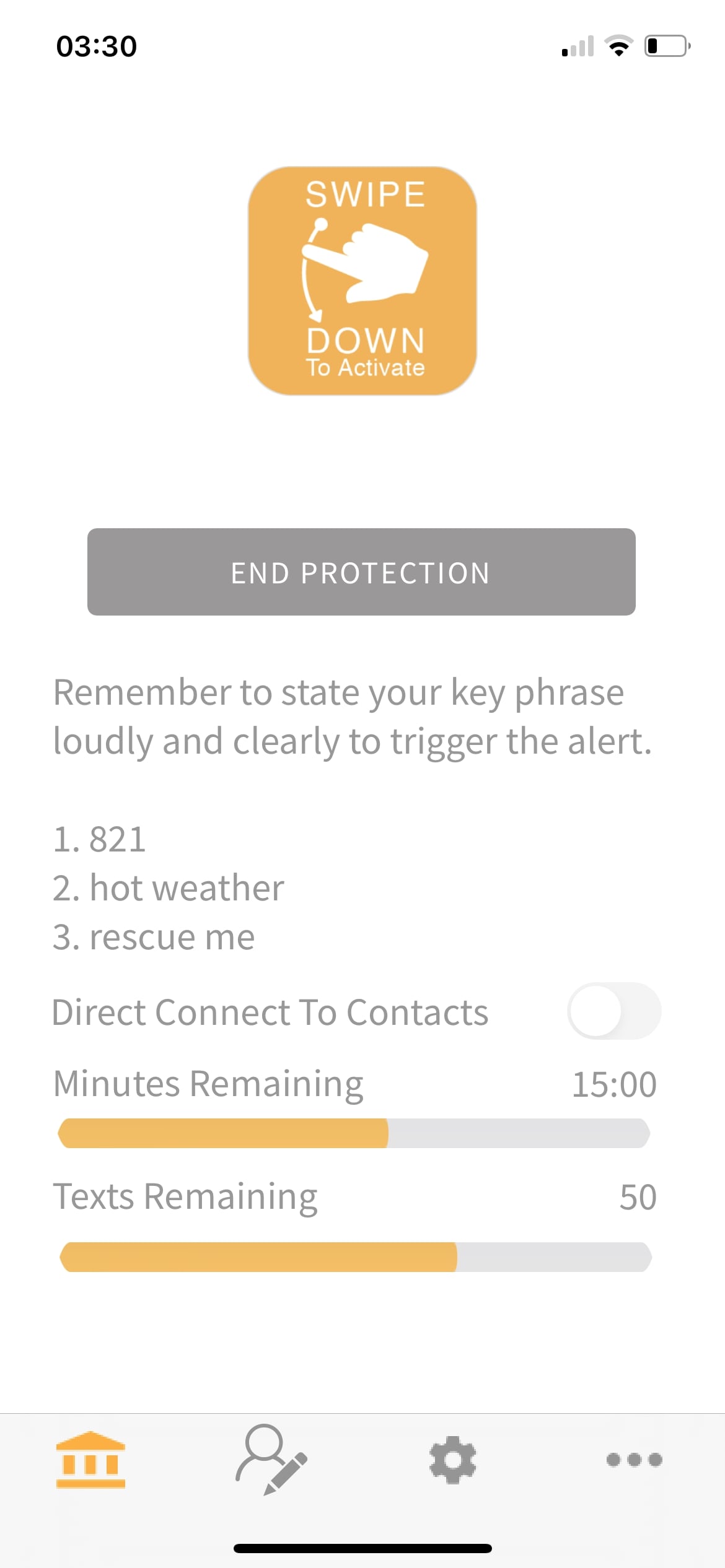 The program has the simplest possible interface. Stay safe and in an emergency go to Covert Alert.



You may also like: 9 Best Stalking Apps (Android & iOS)
CrimeSpotter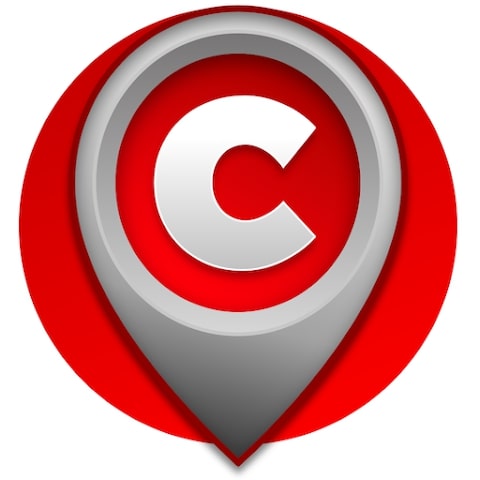 Crime Spotter is a useful mobile app for tracking and reporting crimes in your neighborhood. This app provides an interactive map that shows crime locations.
The app's data is collected by users themselves who have witnessed a crime or fraud. You can literally add information in just a couple of minutes to keep other users up to date with the public order in the neighborhood.
You can view markers on the map to learn about different types of crimes that have occurred in your area. Filter settings allow you to choose which types of crimes are displayed on the map. Select the categories that interest you to get only those types of information.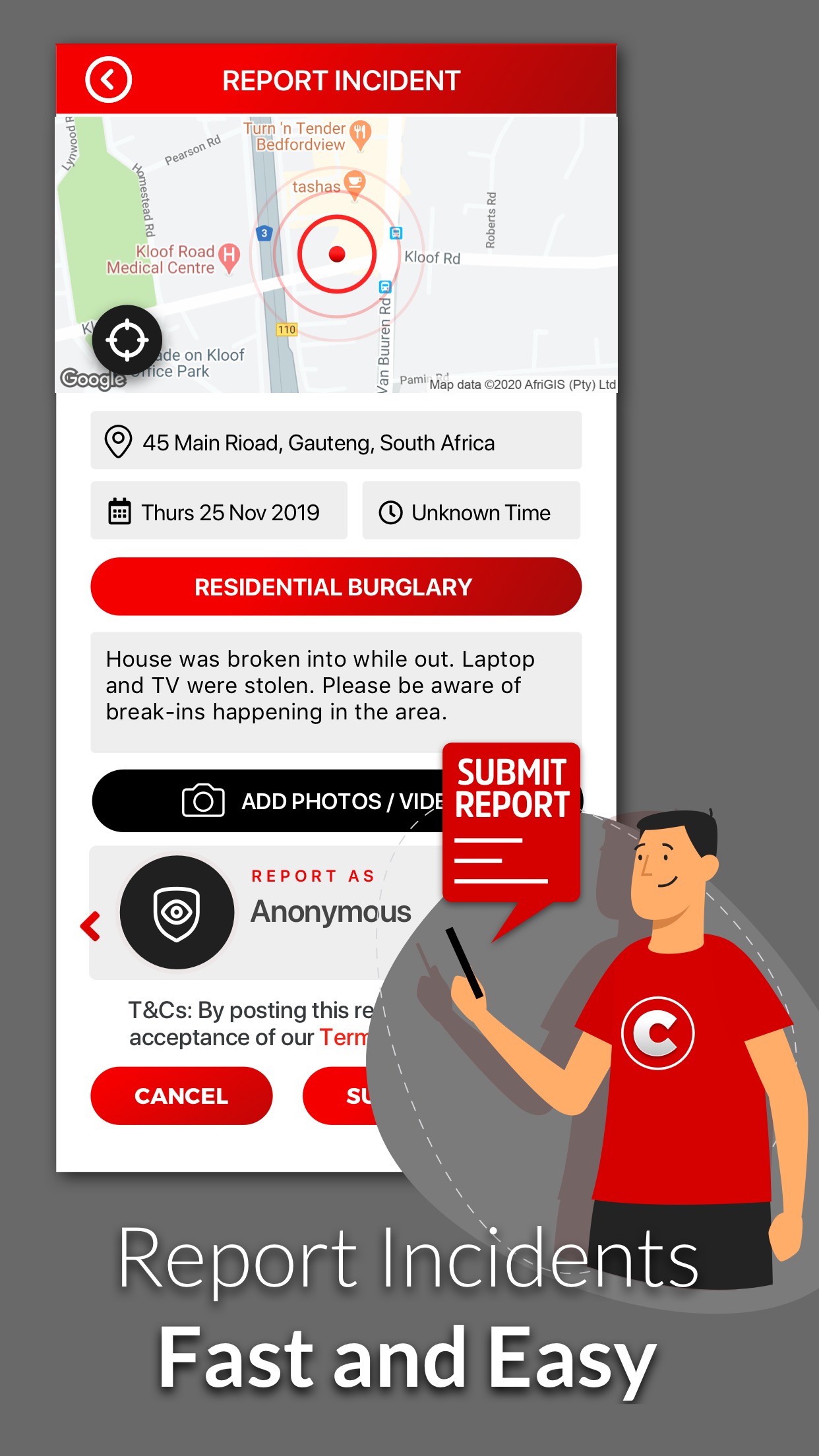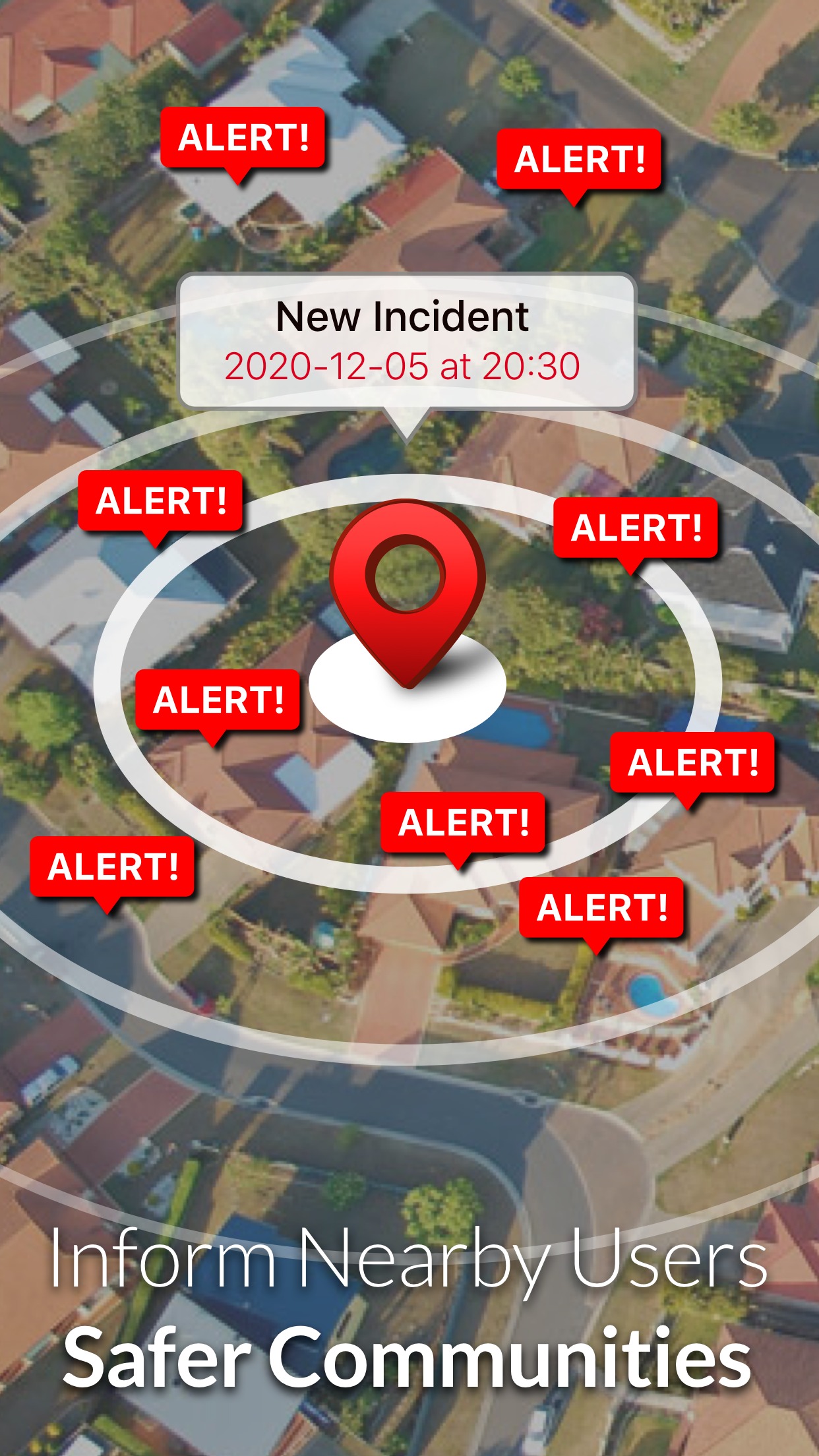 You can also add notes to each mark on the map to describe the situation in more detail. Another useful feature is the ability to receive notifications of new crimes in your neighborhood. As soon as a new crime occurs, you will receive an alert on your device. This allows you to stay informed and safe.


Citizen: Local Safety Alerts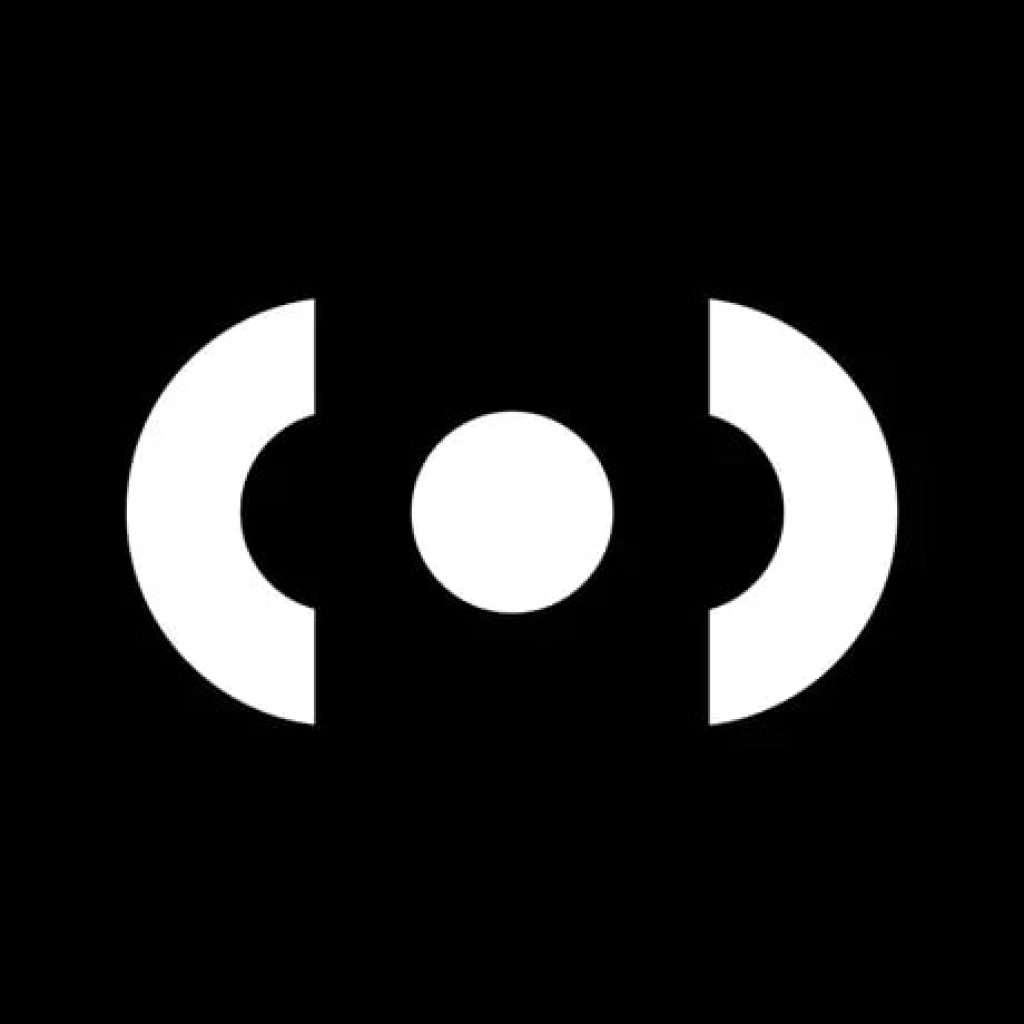 Citizen is an app for safety wherever you are. Here you can always know about dangerous situations nearby, and what is happening to your family and friends.
If a scary event happens, the program will promptly alert everyone so that evacuations can take place. That way, you can be safe and warn others so that they don't get hurt.
Besides, there will be an opportunity to watch friends on the map who are nearby. Always watch situations through your smartphone and make sure nothing bad happens.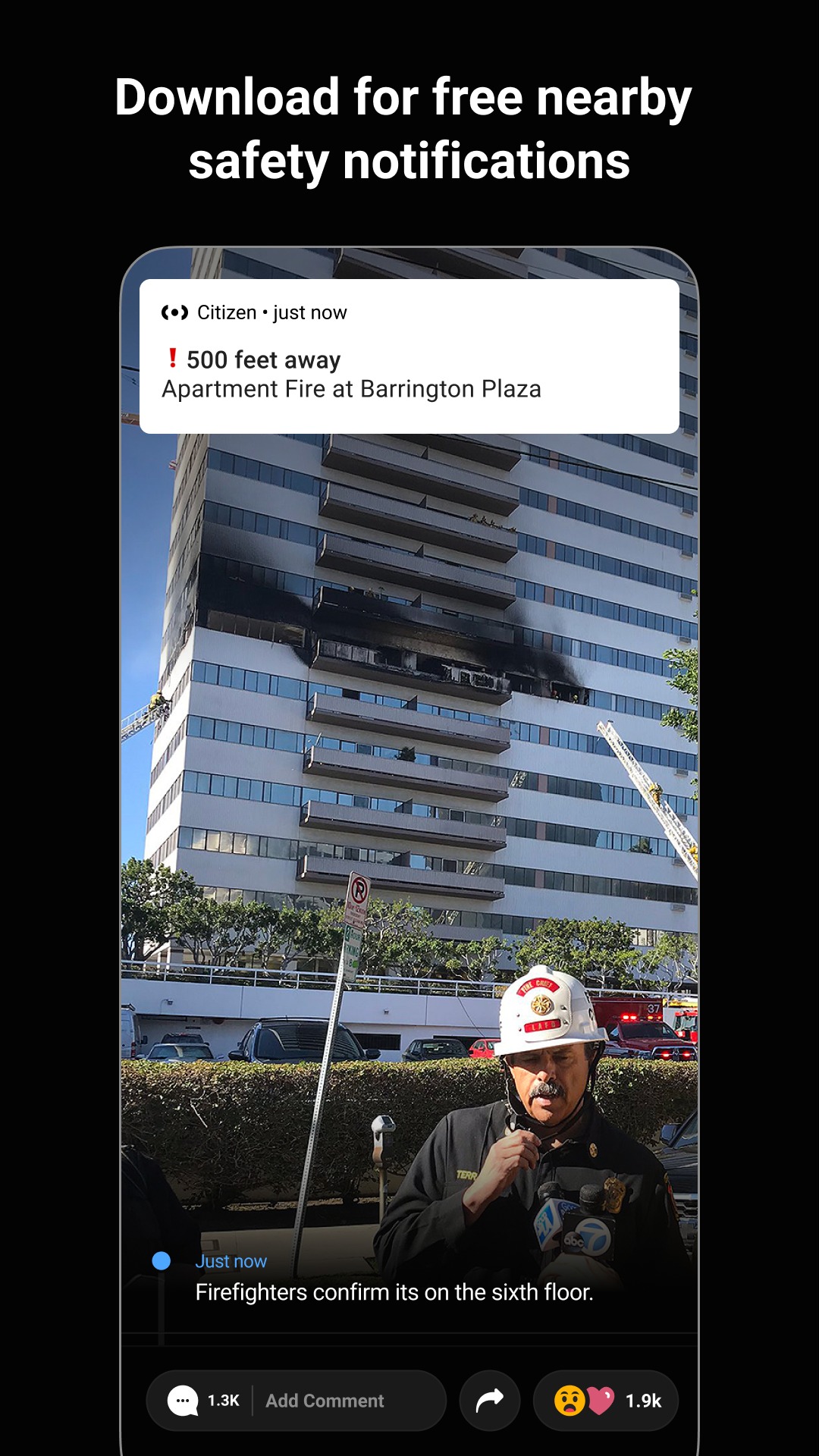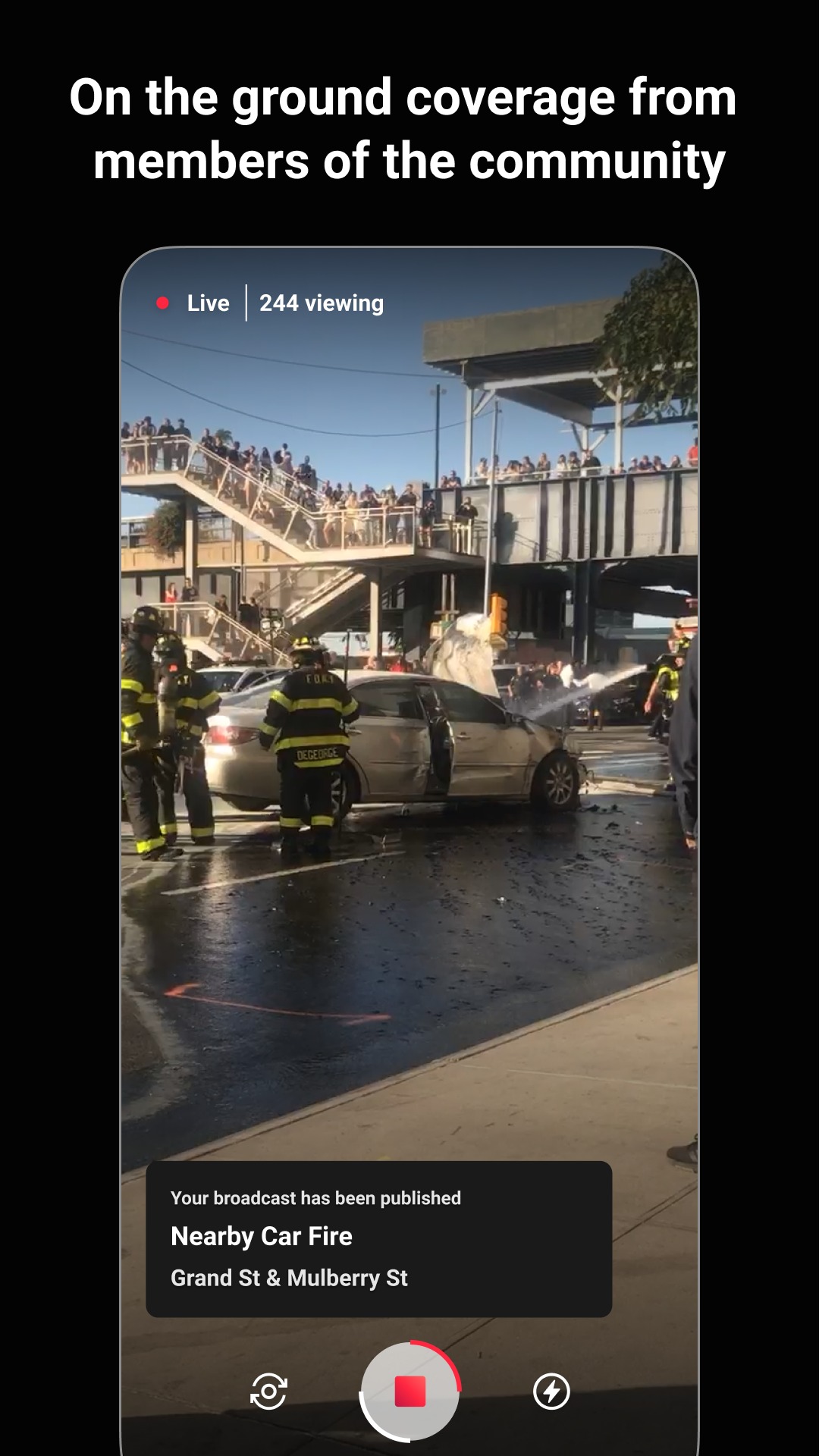 There is a great feature like hidden location, which means that no one will see you on the map. Use Citizen in difficult situations and don't forget to signal in time that you are in danger.


Crime Watch Crime Map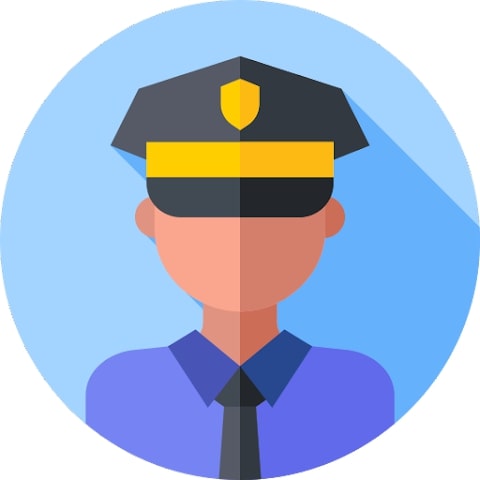 Crime Watch Crime Map is a mobile app that offers users the opportunity to keep up to date with all crime in the UK.
The app is designed to increase citizen safety, warn of potential dangers and improve the quality of public order.
The user-friendly interface makes the app accessible to everyone. Users can easily open the interactive map and see all recently reported crimes in any neighborhood or area. The data in the app is updated automatically once it is confirmed with certain services.
With this app, users are able to learn about crimes of varying degrees of severity, from thefts and robberies to more serious offenses. All of this information is displayed on maps, allowing users to see the exact location of each crime.
Besides, you can use the radius setting feature to get information only on crimes that occur within a certain distance of their current location or selected address.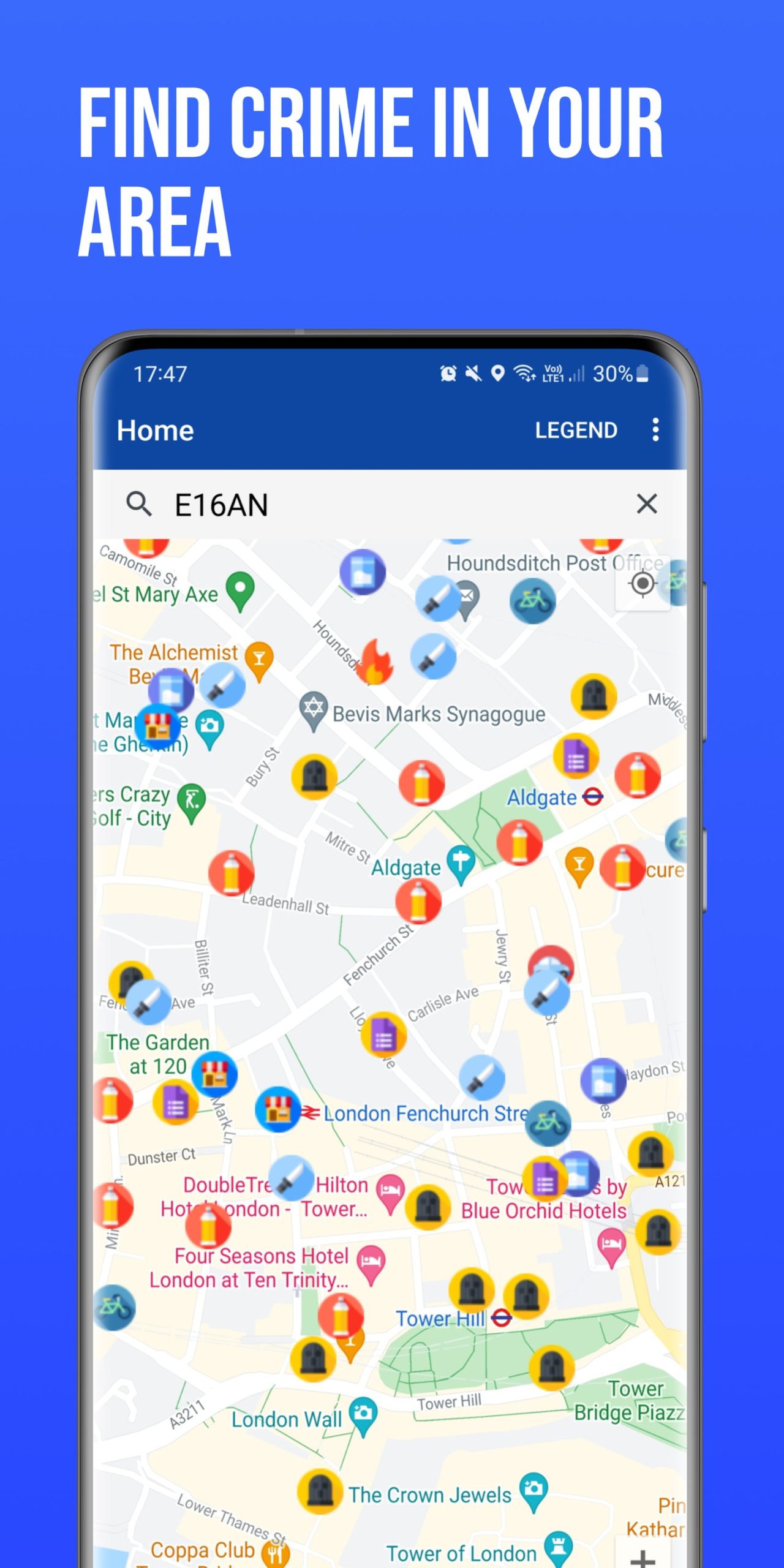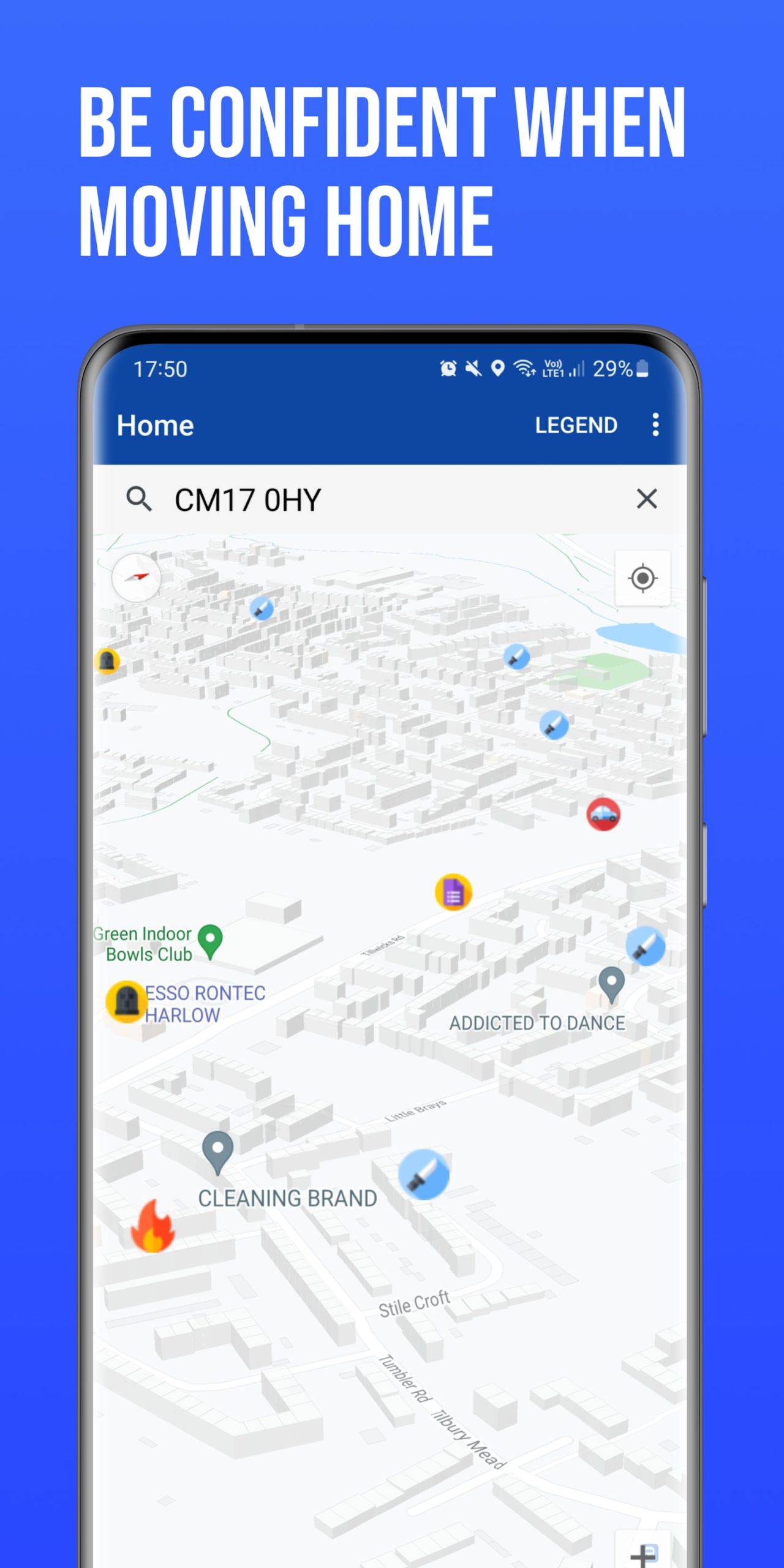 Users can also report crimes they have encountered or witnessed. This involves filling out a detailed form that will assist the police in their investigation.

Sex Offender Lookup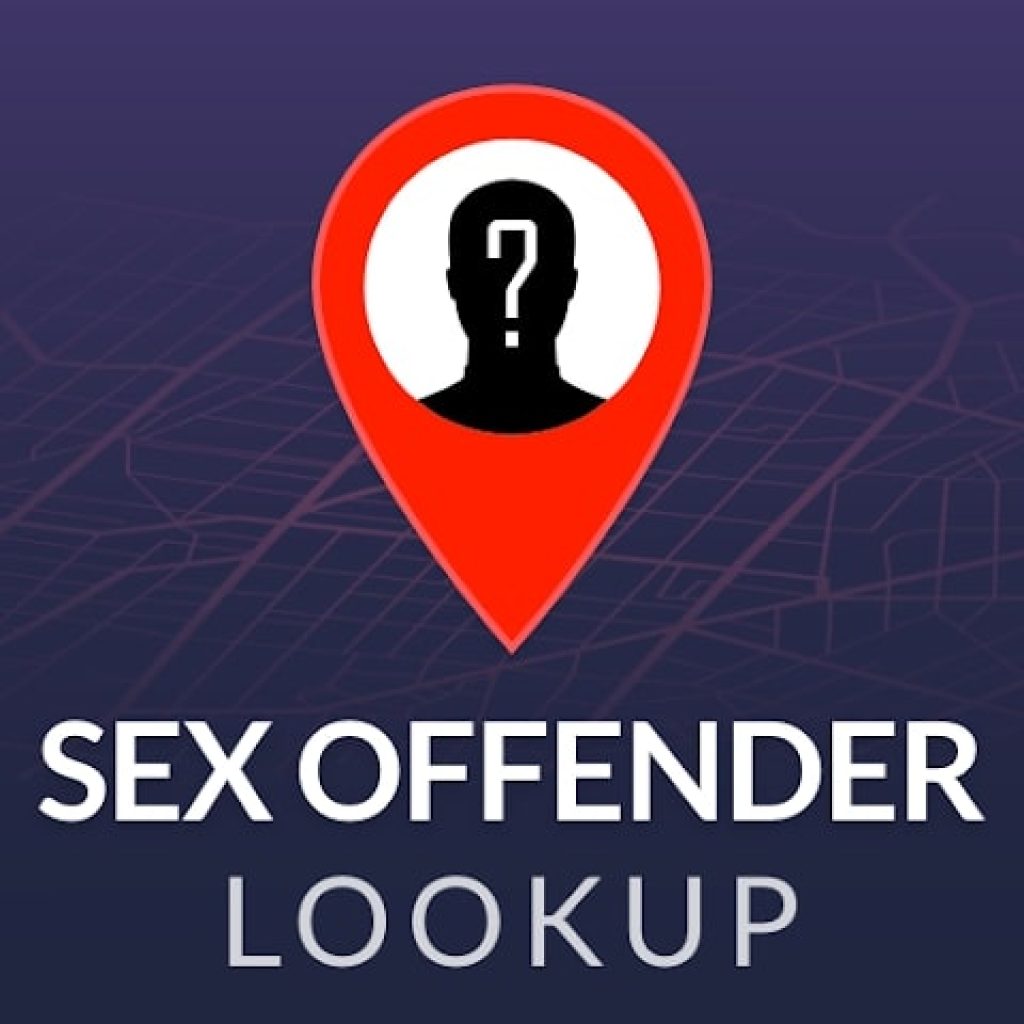 Sex Offender Lookup is a program that knows how to track people in harassment. With its help, you will find potentially dangerous offenders who harm others.
You will also learn a lot of information about those with whom you communicate since some people withhold most of the important information.
If you have found a criminal who has sexually raped someone before, you can find out the name, age, and phone number. Find out his or her relatives, look through the past, and all the pictures, find out what he or she used for forbidden, and so on.
The app will be useful for you if you are currently in a relationship, you can get to know the person better and see if the police are looking for him.
It will also be possible to know the person who called you on the phone, and wrote on social networks if you have doubts about his identity.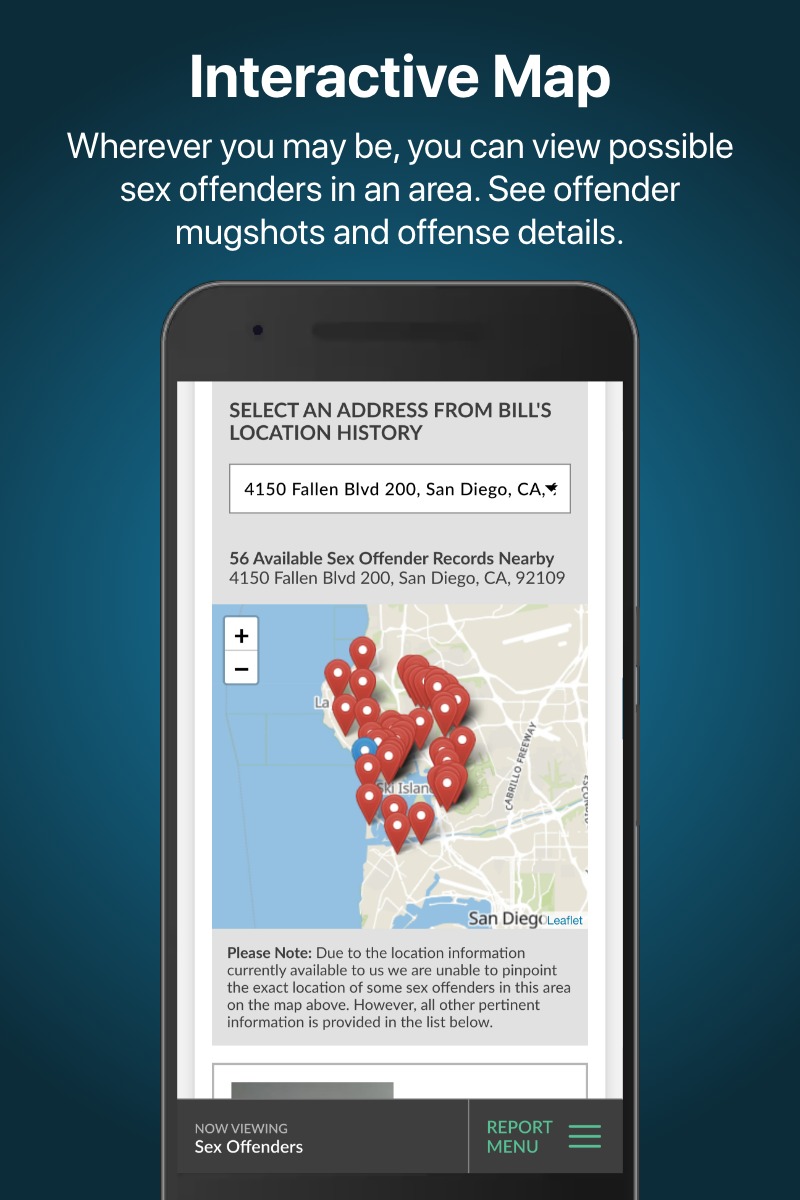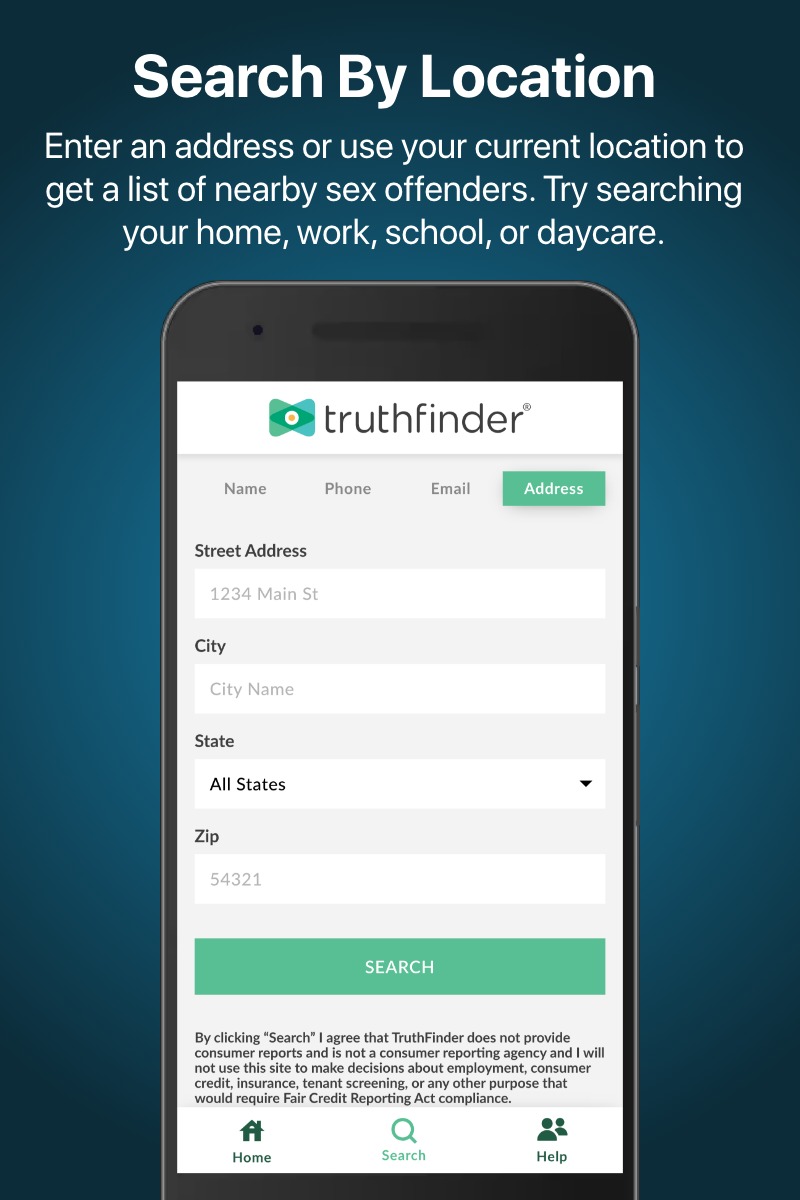 Install the program, get reports on suspicious people, try to keep yourself safe, and be careful in your communications.


SpotCrime+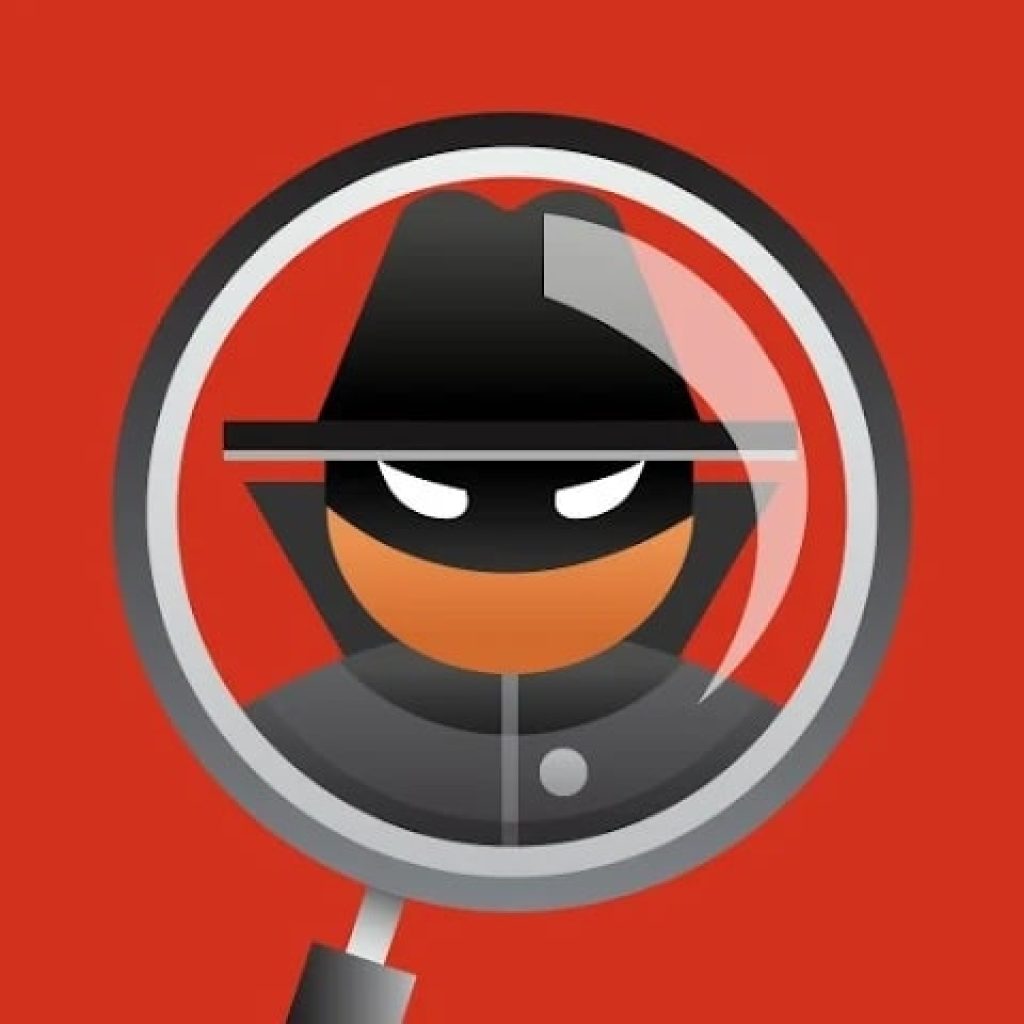 The SpotCrime+ app, operating in the U.S. and Canada exposes criminals and keeps you safe.
Have you been wondering how to find people who threaten society? If so, then SpotCrime+ will not disappoint you at work. Find out all the persons who are present in your yard, beware of ill-wishers when buying real estate.
This program will quickly find out all the important information and you will be able to immediately report it to the rest of the people by sending a signal. You will have a map of the area in front of you.
Move from one place to another, recognize criminal activities like theft, arson, and vandalism, and observe police investigations. Give the system permission to have GPS visibility to know your location and alert you to the latest news.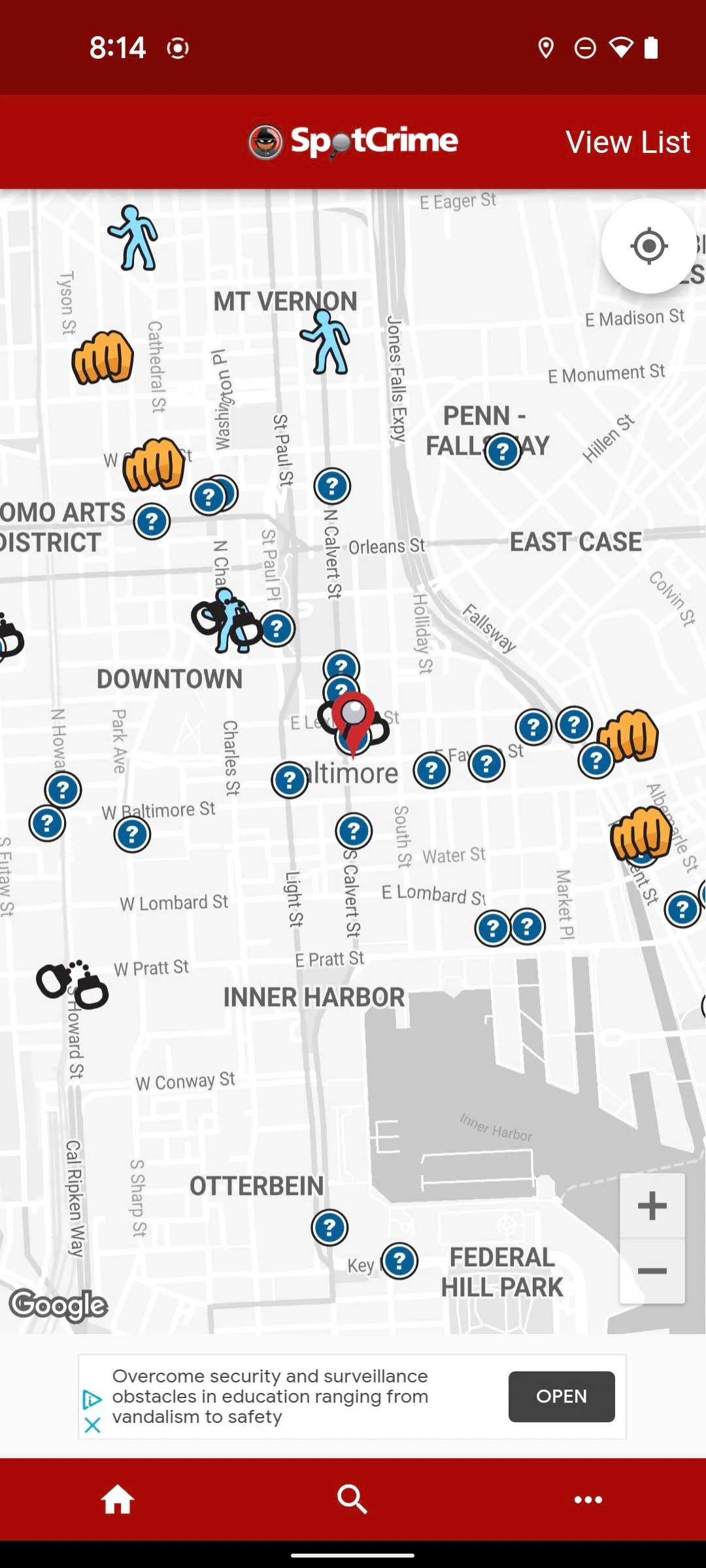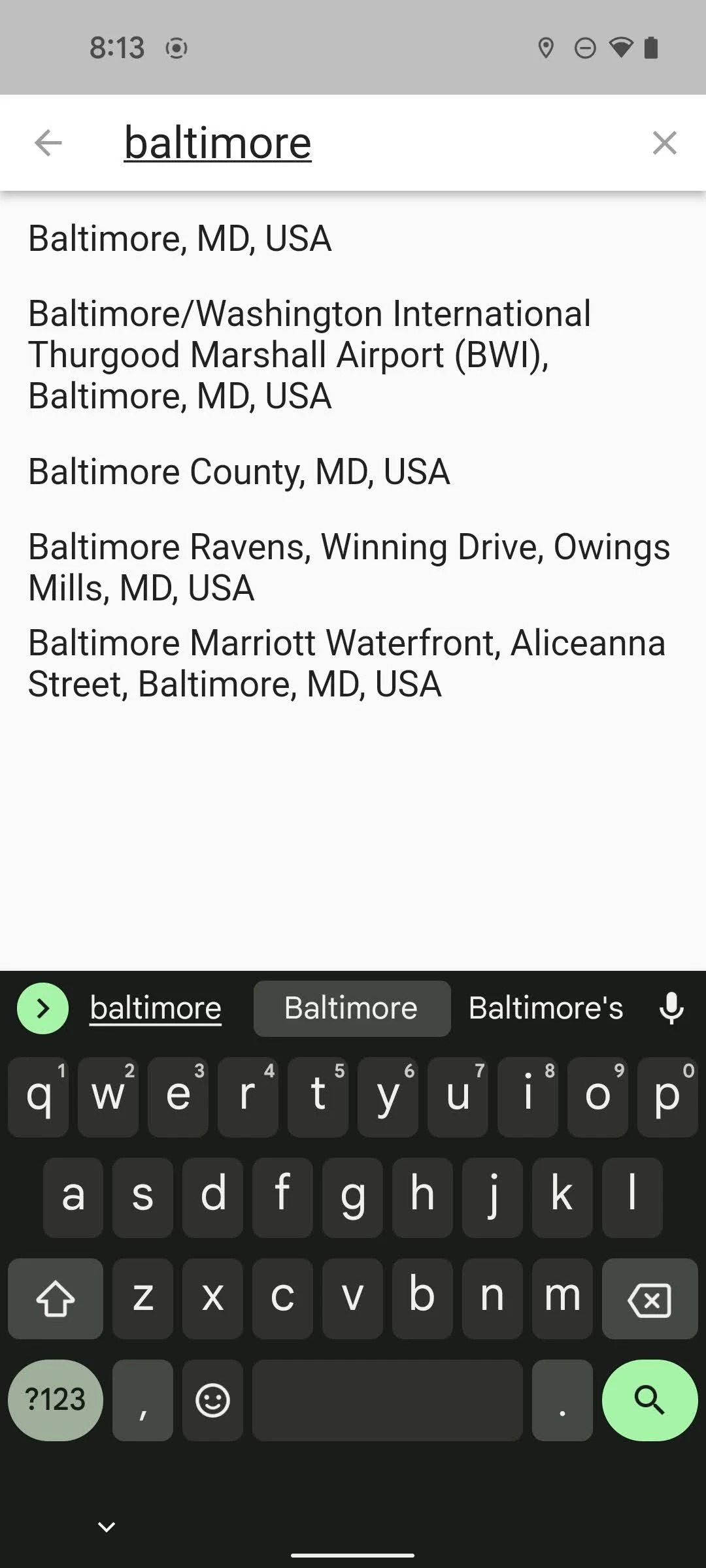 You'll be surprised if bandits are found in a neighboring town or even in your neighborhood. Information is updated frequently, so don't miss important events. Find criminals and report them to law enforcement right away.



You may also like: 15 Free Phone Monitoring Apps for Android & iOS
CRIMEWATCH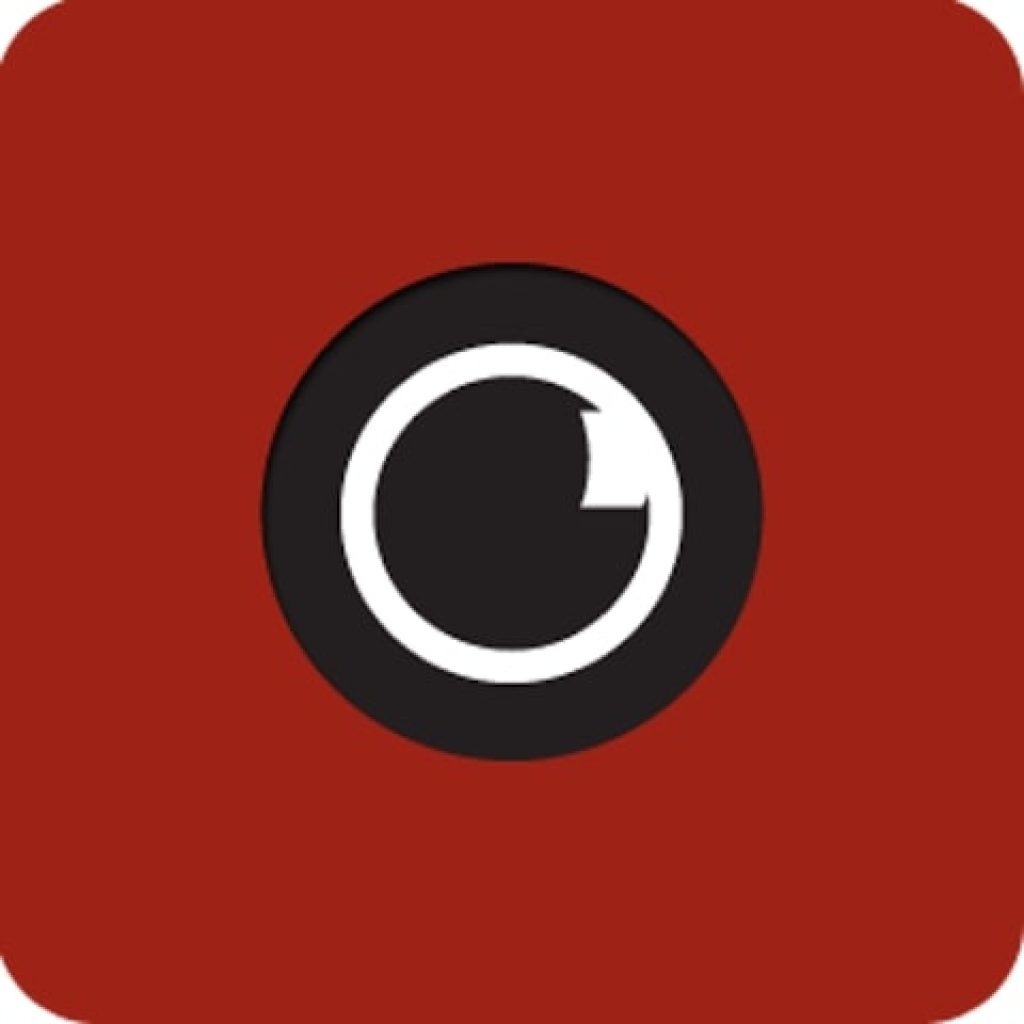 CRIMEWATCH is the best program for tracking criminals, people who reliably hide from the police. Suspicious persons need to be filed with special agencies, describing the external data and style of clothing.
It is important to give your data on your current location so that you know which people are near you and how dangerous they may be.
Moreover, you will be able to observe not only criminals but also active investigations by police officers. All information will appear from the agencies involved, which you need to subscribe to display the news.
According to how soon the perpetrator is found and apprehended, you will be able to find out all the information about him or her.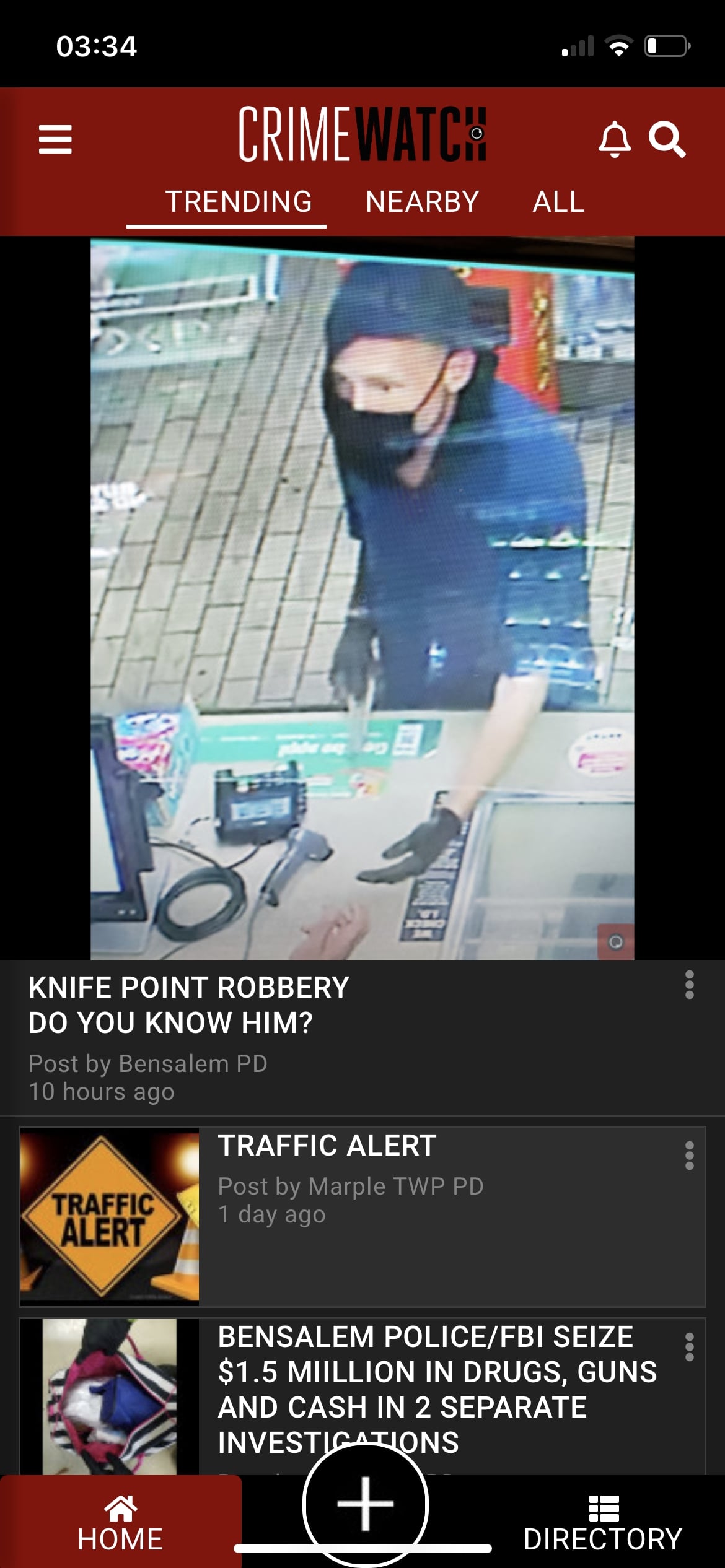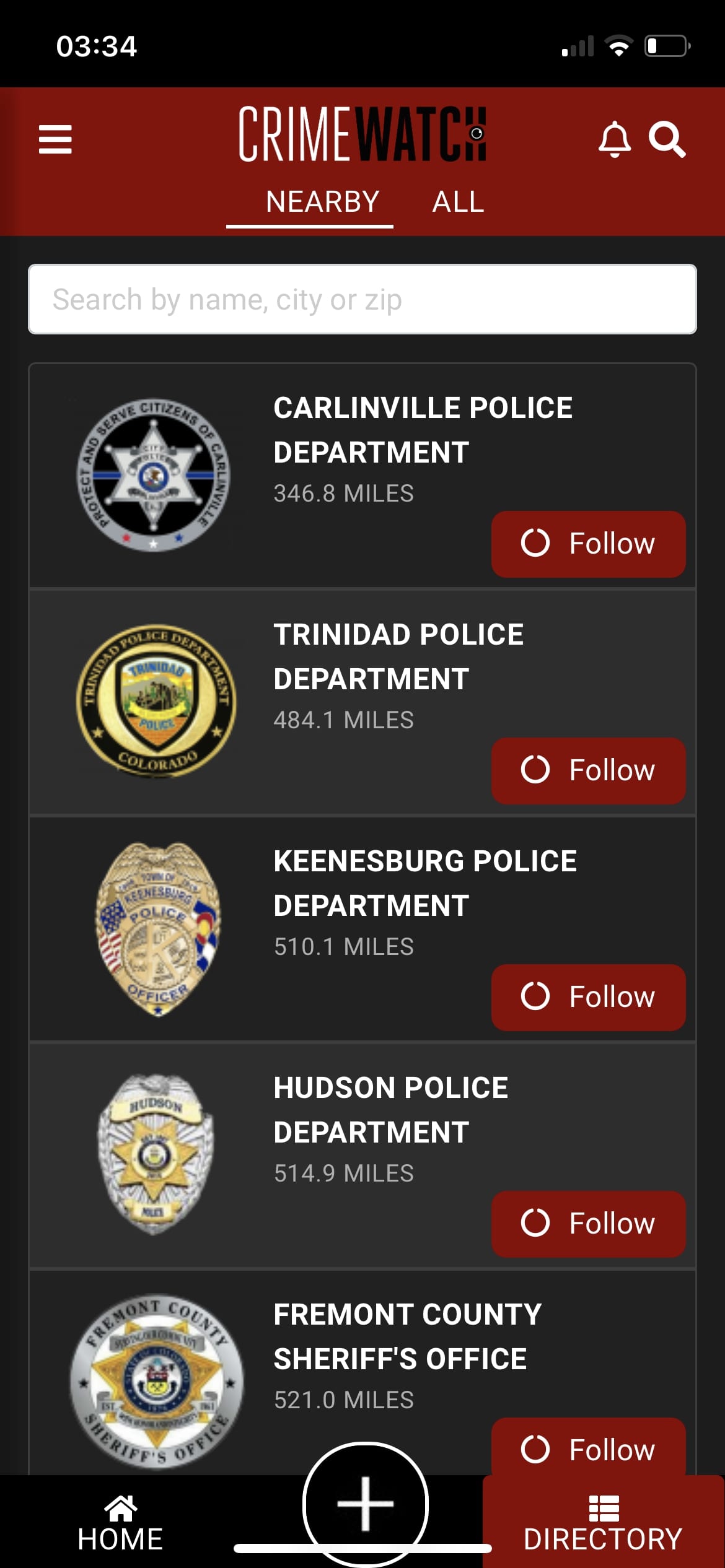 Don't forget to turn on alerts from the app so that everything important comes to your email every day. Share content on social media. Read the privacy policy before installing CRIMEWATCH.



Crime and Place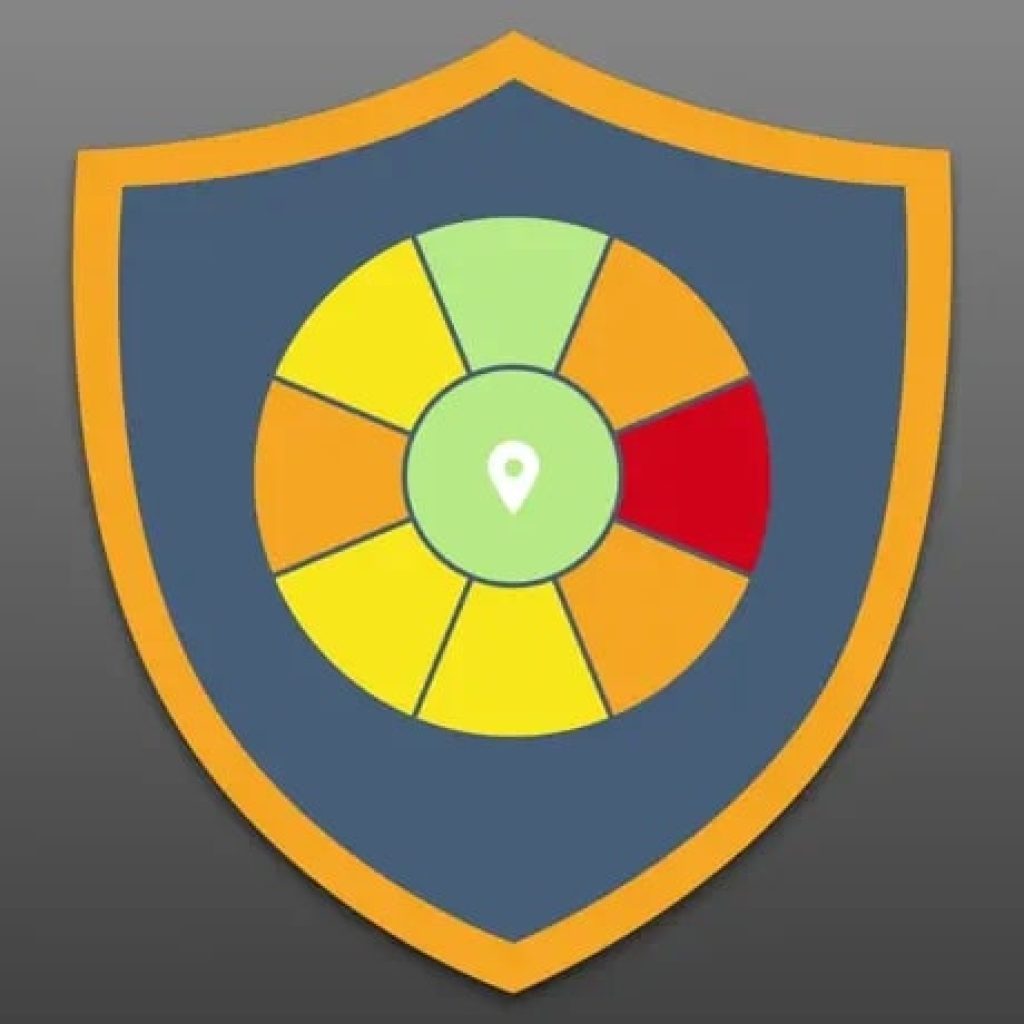 All crime locations on a map with a compass can be viewed through the Crime and Place app.
You can also choose the best location for your car, where the danger index is extremely low, by connecting the satellite navigation system.
Drive around and get to know your surroundings, because the color view shows the whole area. Besides, before you go anywhere, the navigator will inform you and show you the crime rate.
It is worth noting that for the crimes you want to see, you will have to choose the category and severity, such as murder, an act of terrorism, and so on. Protect yourself and the people around you, and look carefully at the city you will be going to soon.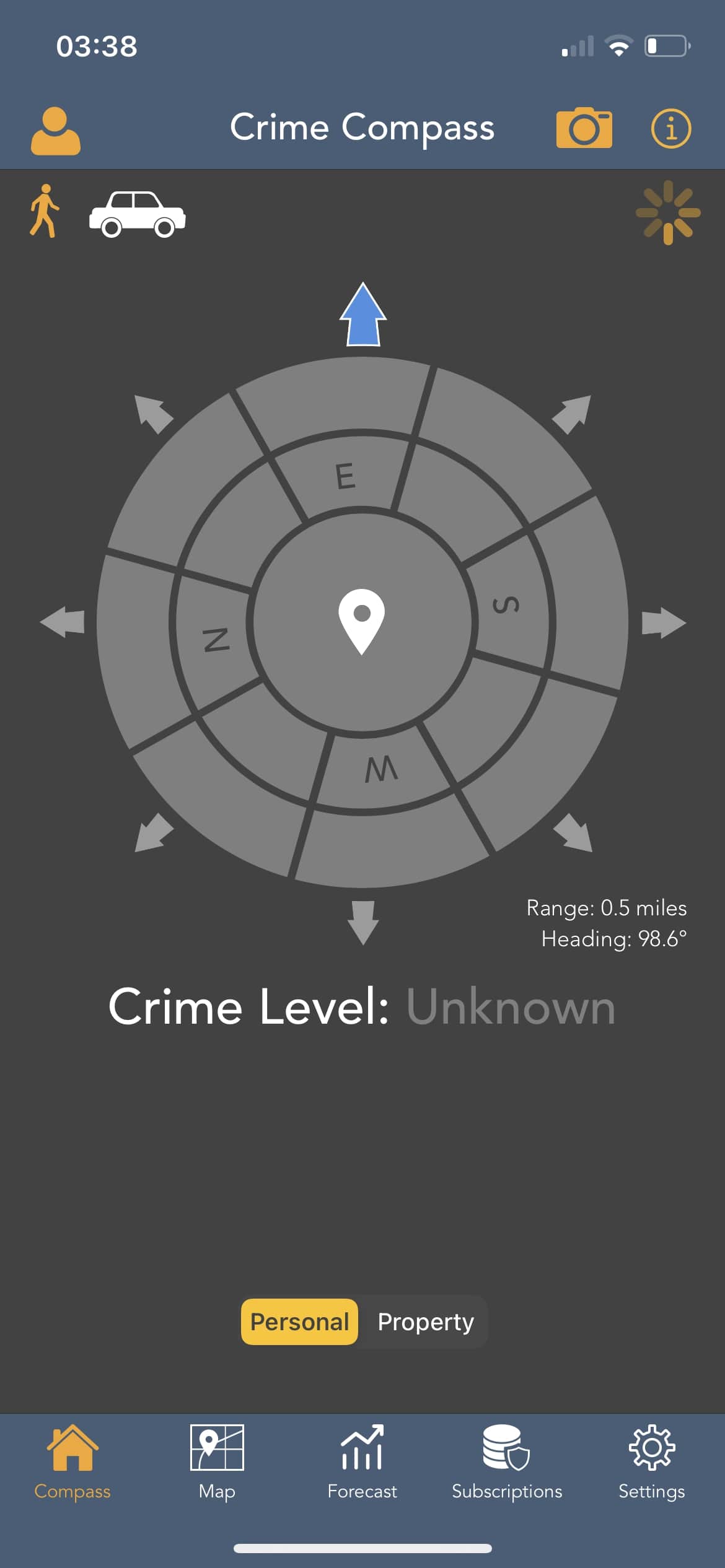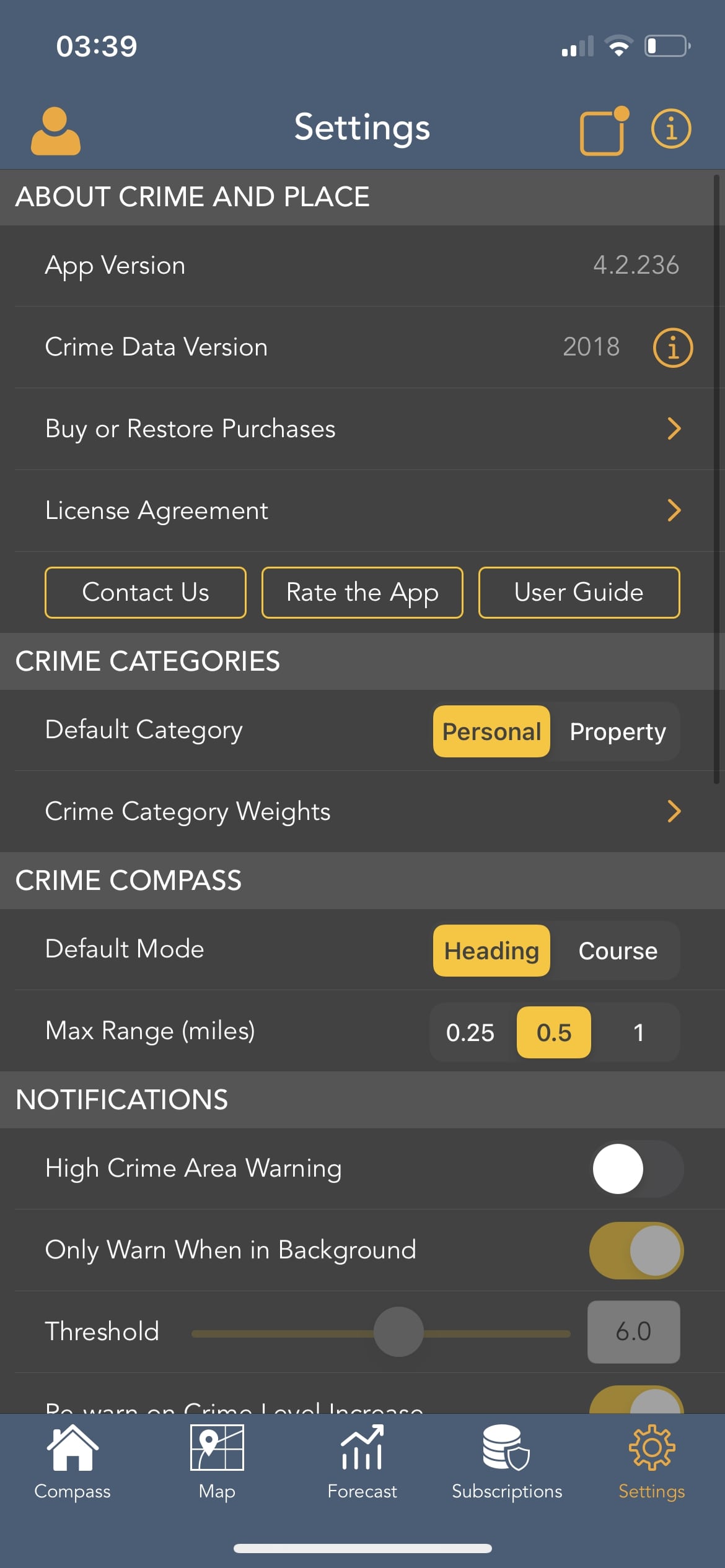 Monitor the neighborhoods, study the data on local attractions and be careful when choosing a property. Use Crime and Place often, because safety is very important, so don't neglect it and take it seriously.

MyLocalCrime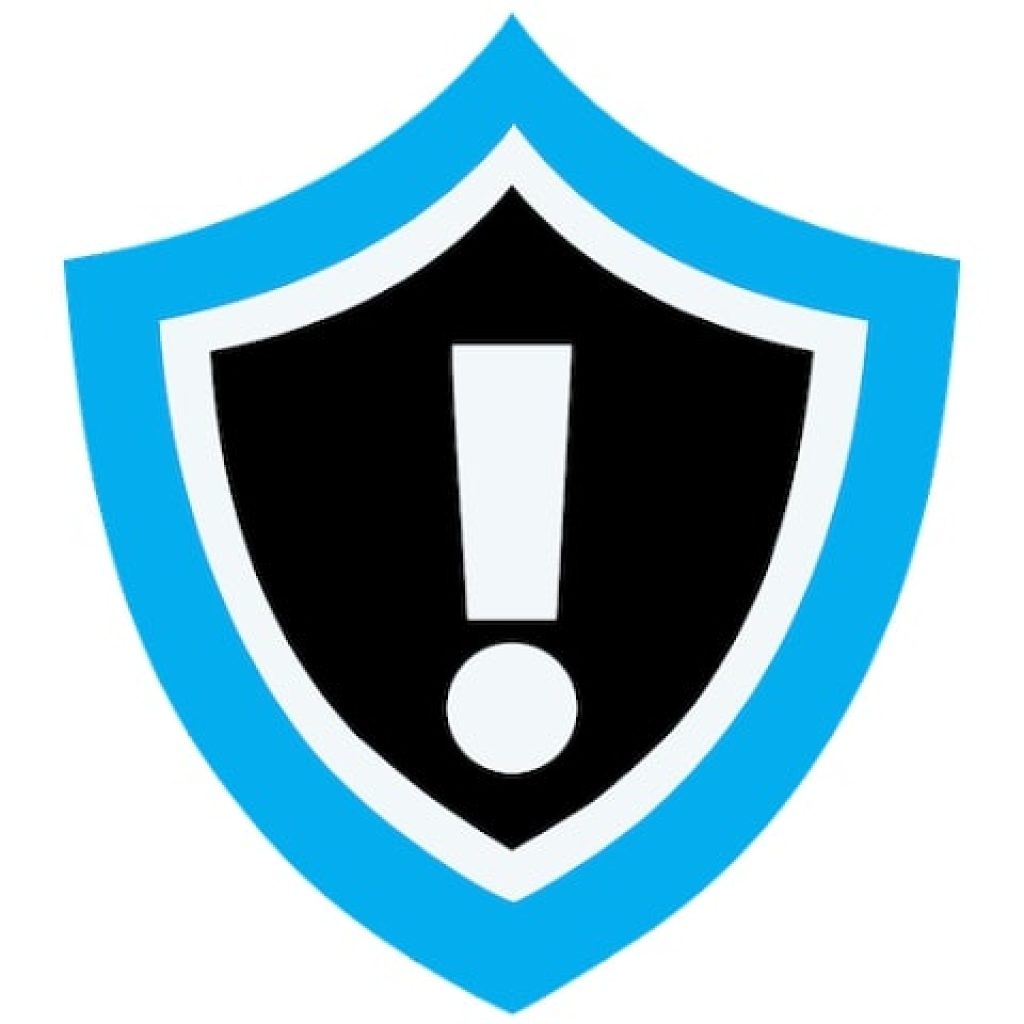 Keep an eye on your safety and use the free MyLocalCrime app. Do you need an app to keep up with your kids when they go away to another city, keeping track of the likelihood of crime there? Then this program will definitely appeal to you.
The system will only be able to roughly show the percentage of evil deeds. Choose your city and your home to know about all the events that have occurred.
You need to keep your own and your loved ones' safety in mind when coming for a vacation because no one knows what can happen. Don't come to places where there have been recent thefts, assaults, or terror.
Check the eateries, look at a map of the area, and choose the best areas to walk around. Moreover, when buying a property, inspect the property to make sure nothing is suspicious.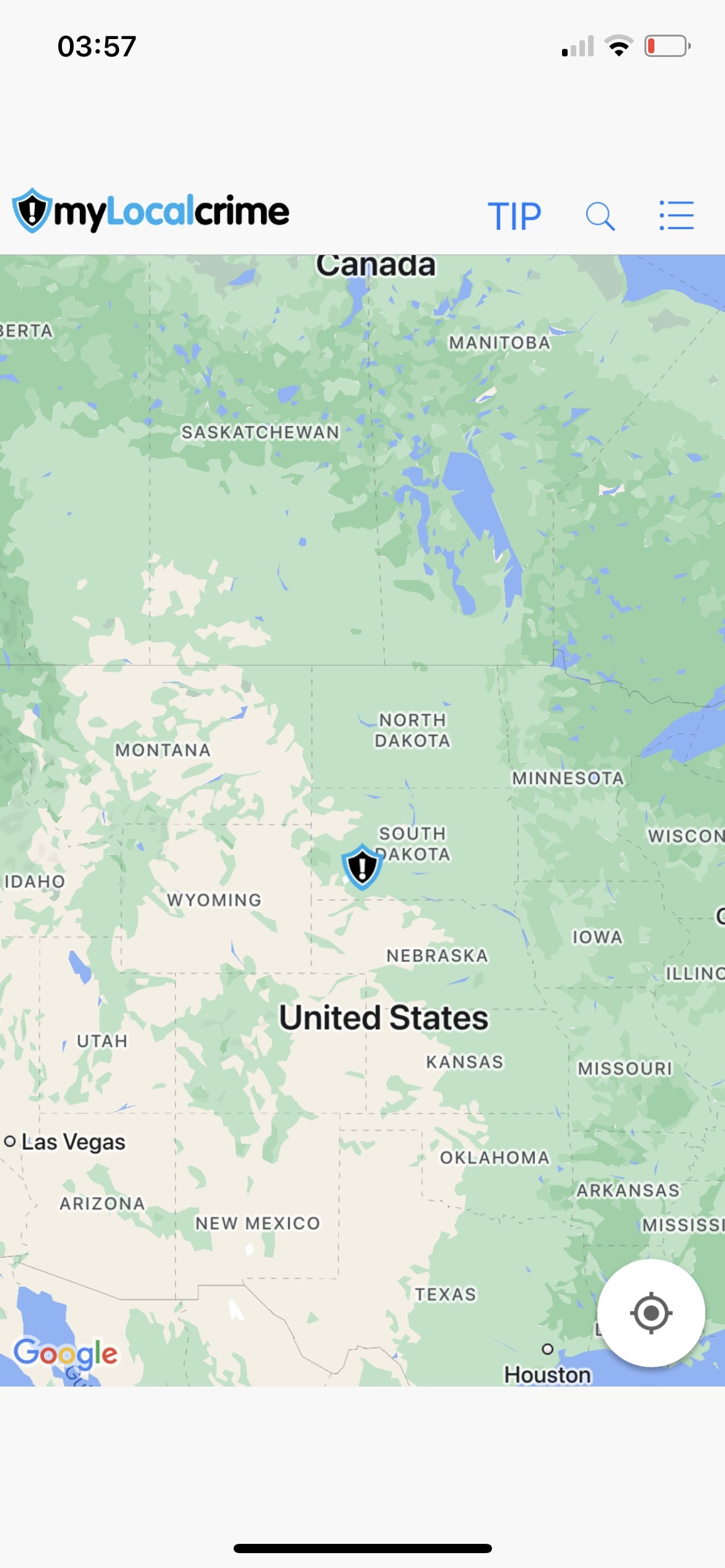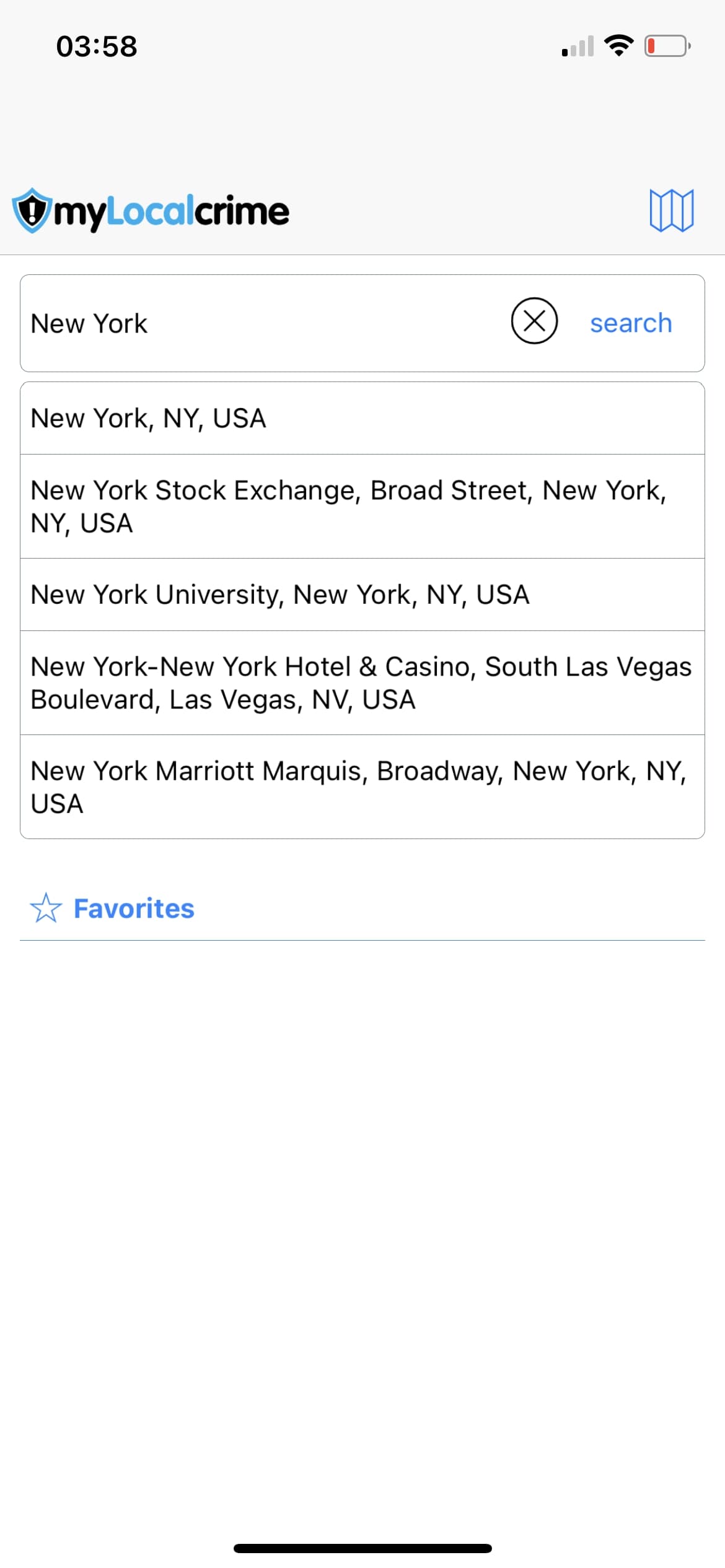 Observe the actions of law enforcement, and speak to groups discussing different topics on keeping property safe, money, etc. Put up notices on MyLocalCrime.

LexisNexis
LexisNexis is a service to keep an eye on intruders through the card provided. To make sure that society is not threatened, the police investigate all cases, recording everything important and giving updates.
The service is of good quality and an indicator of accurate data about criminals and incidents. Witnesses are required to write the location, the people involved in the case, and other important data from the scene.
It is worth noting that all law enforcement databases should have such events varying in complexity. Thus, the residents of certain cities will be aware of the local events that occurred and will be extremely careful to go out.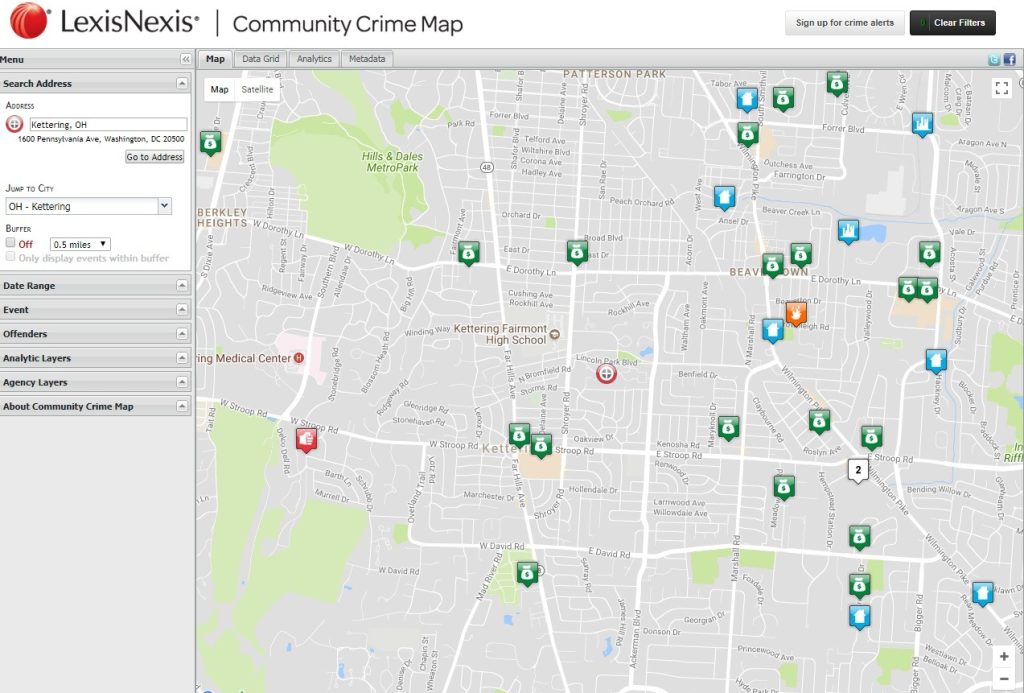 It will always be possible to quickly and easily report to the police everything suspicious that is happening around on the map. This program is a strategy where you have to achieve a set goal of reducing the number of people causing damage.

You may also like: Top 11 Lie Detector Apps for Android & iOS
CrimeMapping
CrimeMapping service is a map of the area where you can see all the criminals in North America. Have you been looking for an app to keep yourself out of trouble? If so, CrimeMapping won't disappoint you.
Before you go anywhere, check criminal records in your neighborhood, all citizens should stay safe. All information is in the public domain, everything can be viewed on quality Internet resources, and the data is checked from time to time.
To use the program, you need to connect your agency to the Internet. Choose crimes by type and severity, and wait for email notification of a new incident.