Dungeon games have been around for a while, and they still haven't lost their popularity. There's just something about the atmospheric dungeons, monsters, and spells that make players come back to them all the time.
That's why we've got the scoop on the best dungeon crawler games for Android & iOS you could try. These are interactive dungeon games that let you go on dangerous missions and face evil forces of all kinds.
All of these are pretty intense, and randomly generated dungeons add up to the overall vibe. Get ready to dive into the spooky caves filled with monsters and traps waiting around every corner. After all, the loot and glory you can earn are worth it. Let's dive in!
Torchlight
This game lets you dive right into pumping ARPG adventure filled with dungeons and challenging boss fights. It's all about high stakes, and your goal here is to restore the light into the world. For now, it's covered by darkness and filled with corrupting creatures that ruin people's lives.
Thus, you become a part of a team of heroes with diverse powers that go on a journey to save the world. It's going to be a rather dangerous task as you'll need to fight dark forces along your way. The game is quite generous when it comes to loots, so you'll be finding chests and gems everywhere you go.
You can use these to boost your power and get new weapons. Plus, there are 5 unique heroes with over 20 talents to explore and boost. The great like is extensive too, there are over 200 weapons and skills you can use against your enemies.
Another big aspect of this one is trading. You'll get to use an in-game shop to trade the goods you've found, and maybe buy stuff you need for the next quest. After all, what one person considers worthless, another may find invaluable.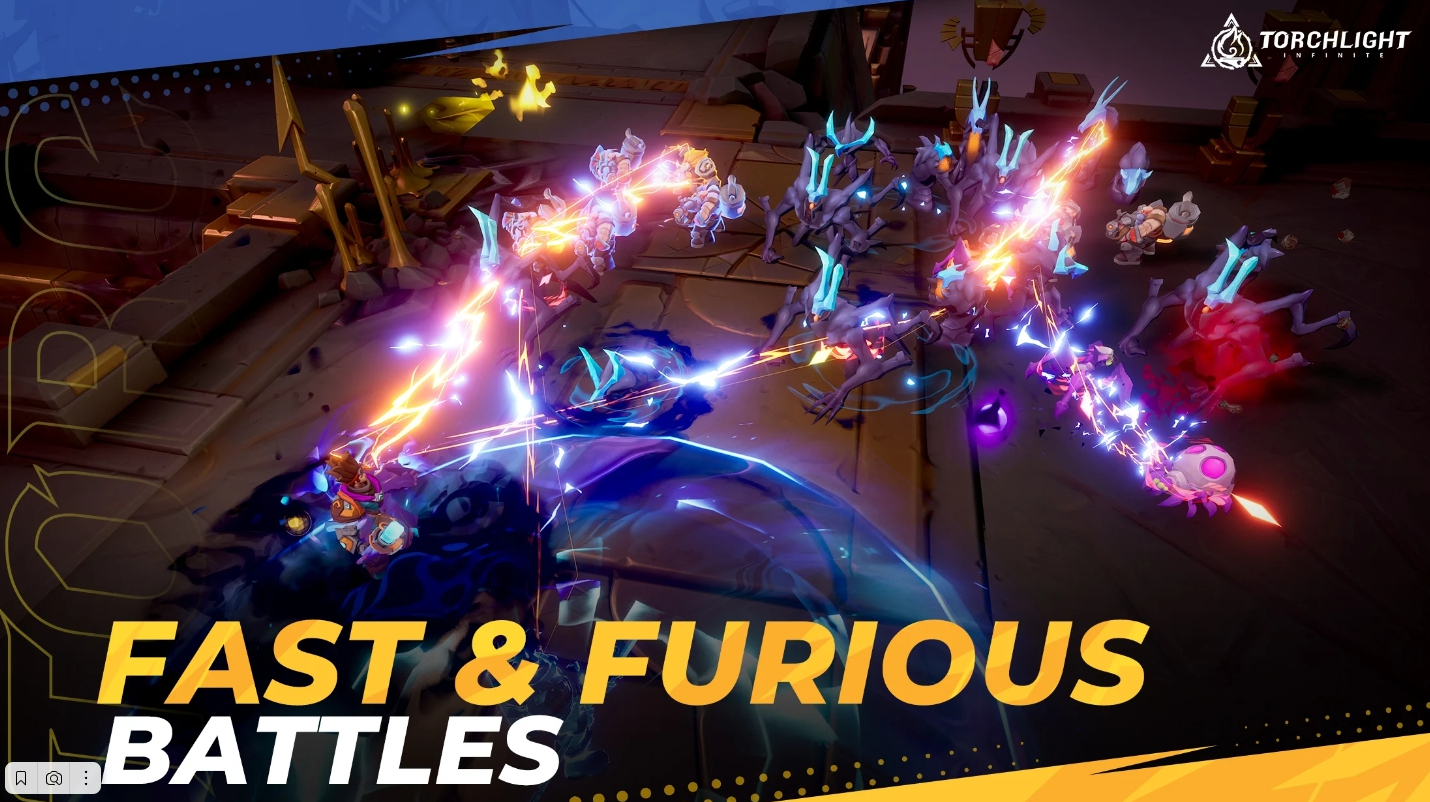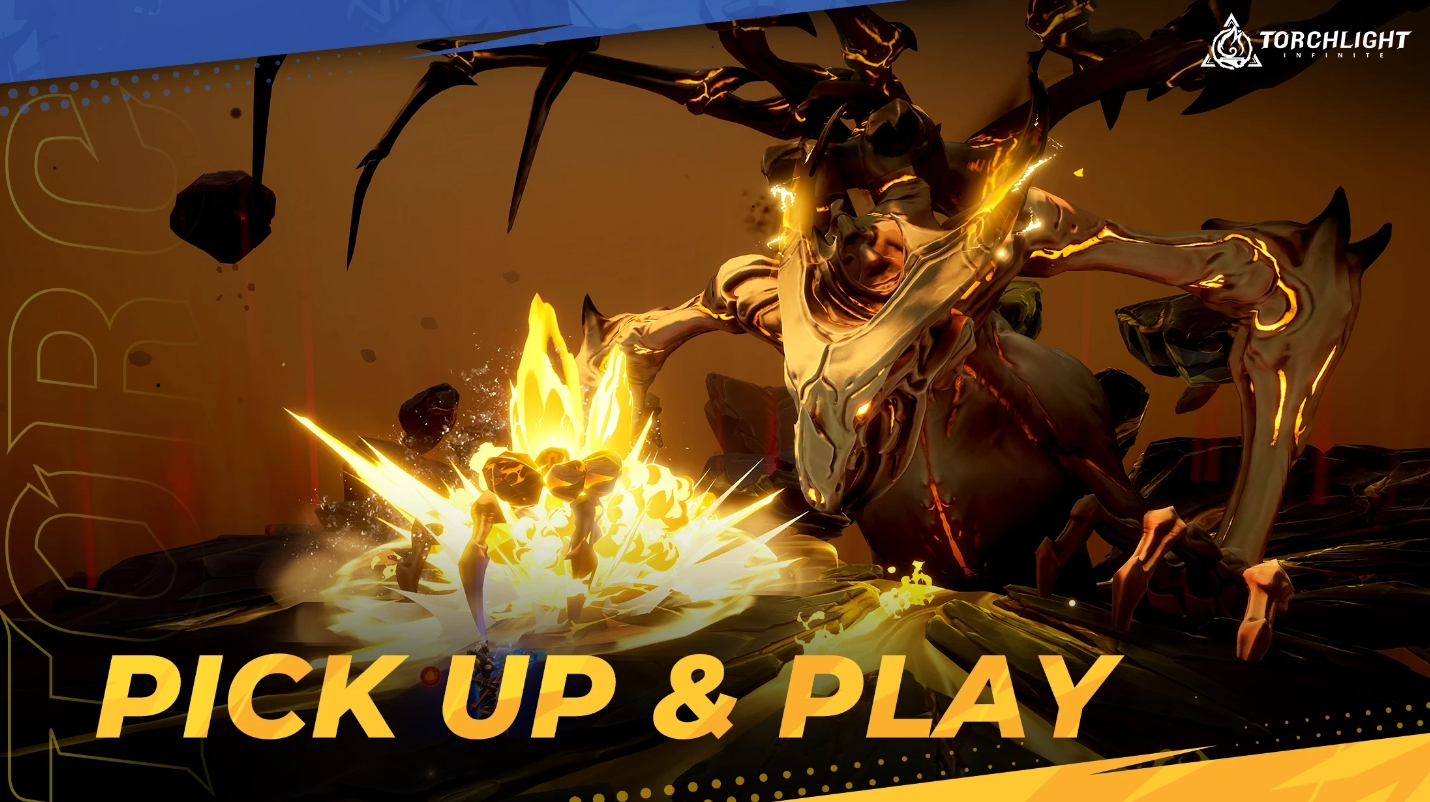 You may also like: 15 Best Strategy Card Games
Moonshades RPG
It's a first-person dungeon crawler inspired by the good old classic (we don't even have to say it, you already know what we're talking about). Your goal here is to restore the glory of a realm that is not occupied by demons and dark forces in general. Yeah, the concept is nothing new, but it has passed the test of time, and it doesn't make the game less engaging.
Here, you'll need to hunt monsters and evil knights, using rather your sword or magic. The game covers tons of creepy dungeons to explore, and all of those are filled with monsters lurking around every corner. Each one is unique, so the game won't get monotonous.
Plus, the game actually has a story that will unfold right before your eyes. It's all about gothic vibes and medieval magic that was once used by your ancestors. There's also a secret you'll need to find out, and a bloodline that needs to be saved.
The game covers diverse combat styles you could try, so you can cater it to your play style. You'll be able to loot objects you come across and boost your skills and gear with time. As for the NPCs, they are there, but most of them are rather generic.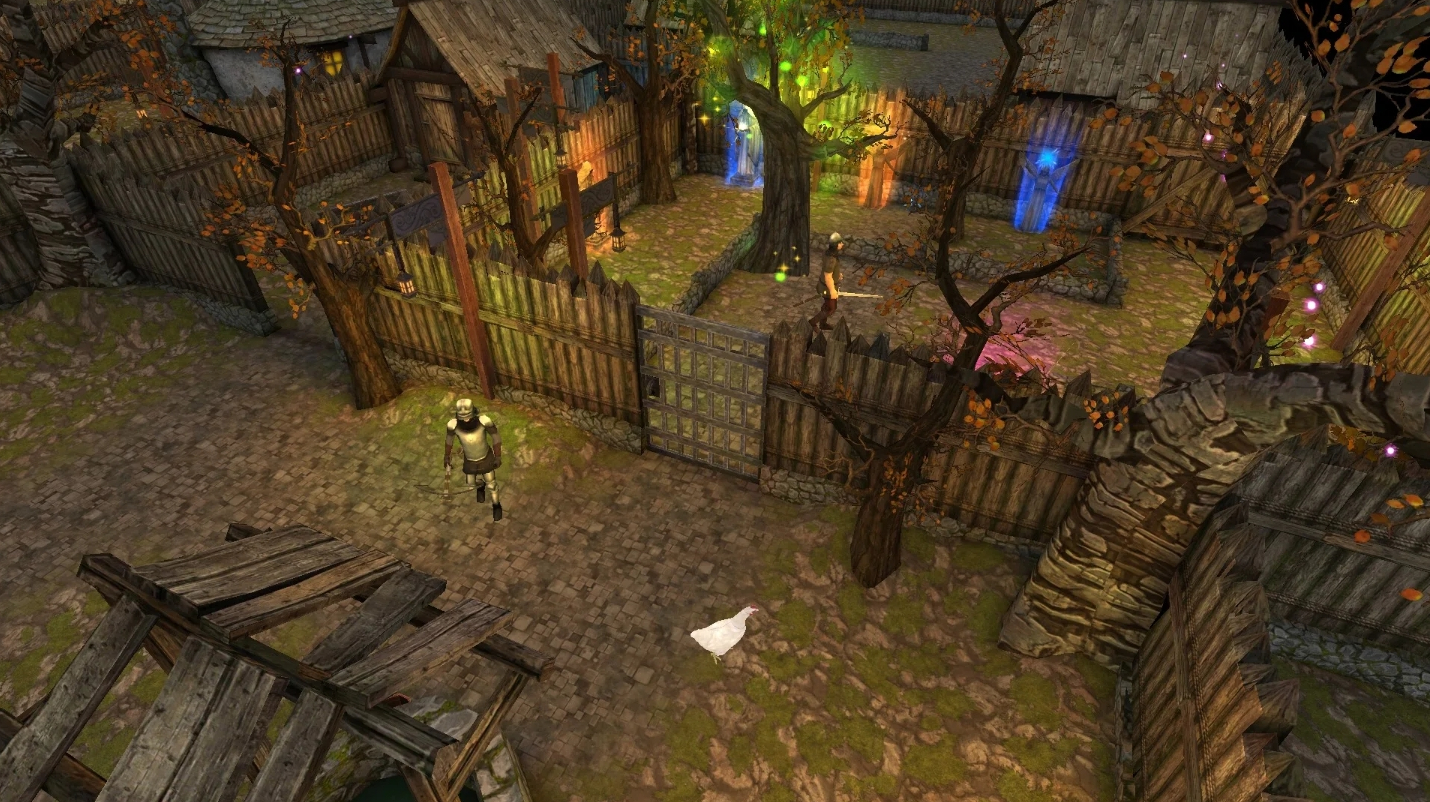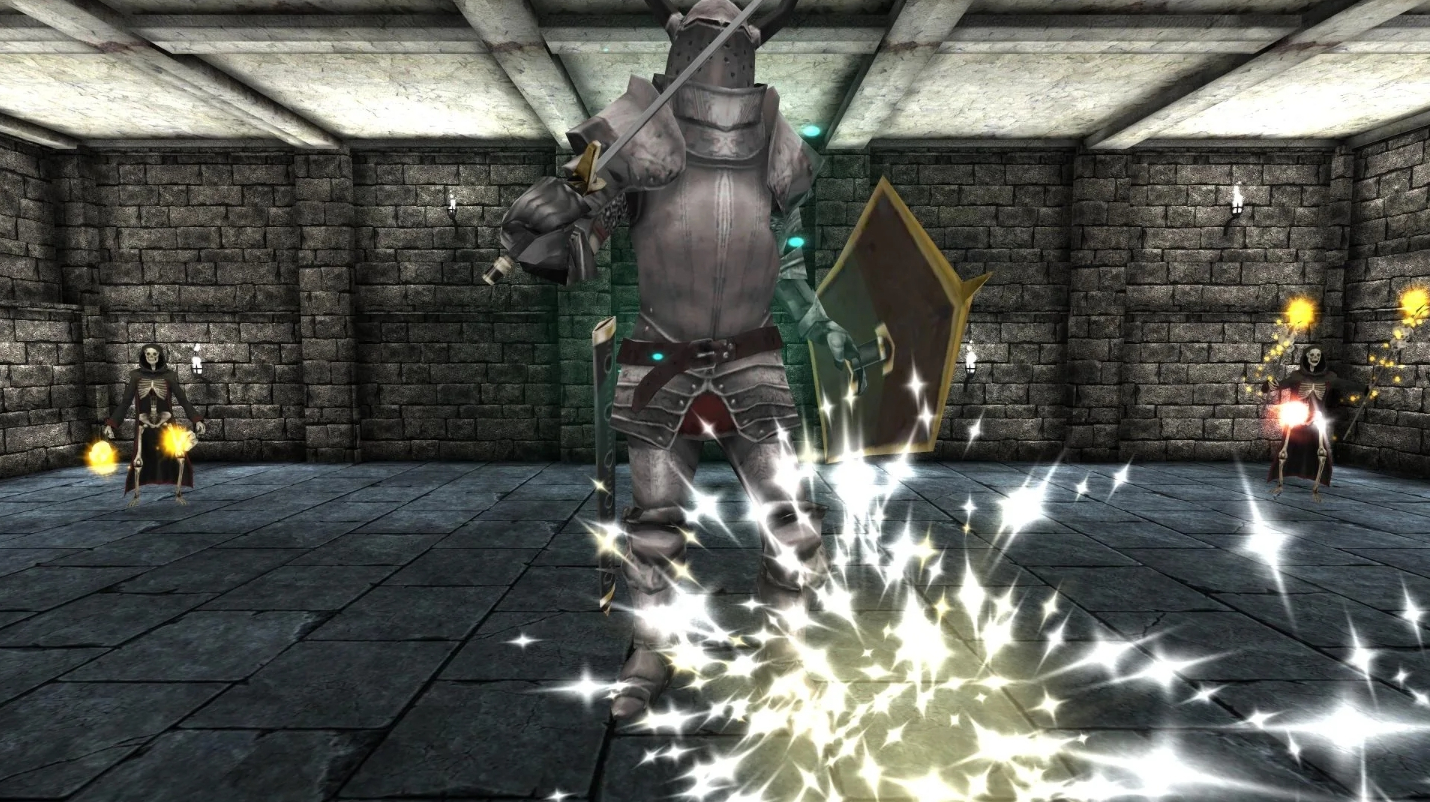 Dungeon Hunter 5
With this game, you enter the world in a state of complete chaos. Now, the darkness is right supreme and the people are in constant fear of being smashed by dark forces of all kinds. Their only option is to try to defend themselves and stand against the evil that is basically knocking on their doors at this point.
The game comes with rather causal controls, that make the gameplay accessible to anyone. Even if it's your first time trying out this genre, you'll be able to go high here. There's a vast scope of monsters for you to encounter from dark knights to demons. Each of them requires a personalized approach, so make sure to react quickly and try diverse moves.
As for the dungeons, there are over 90 missions that will make you go into the depths of underworld caves filled with all kinds of beasts. The cool thing is, all of these are different, too, from classic to those covered in ice or burning lava.
The game covers a vast scope of armory, so you're sure to find smth you'll enjoy playing with. The customization aspect is pretty in-depth too, and you can easily pair sword fights with magic and all that.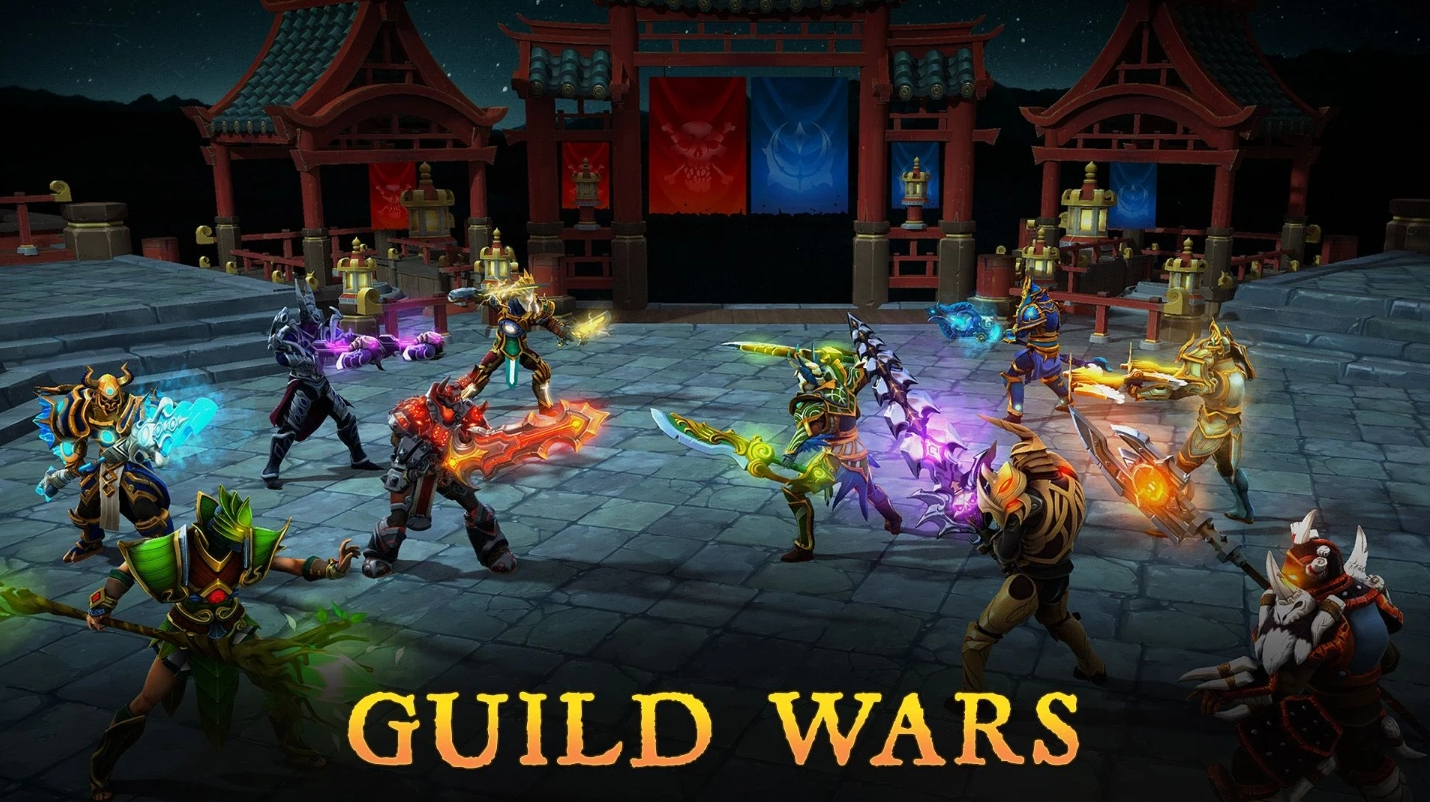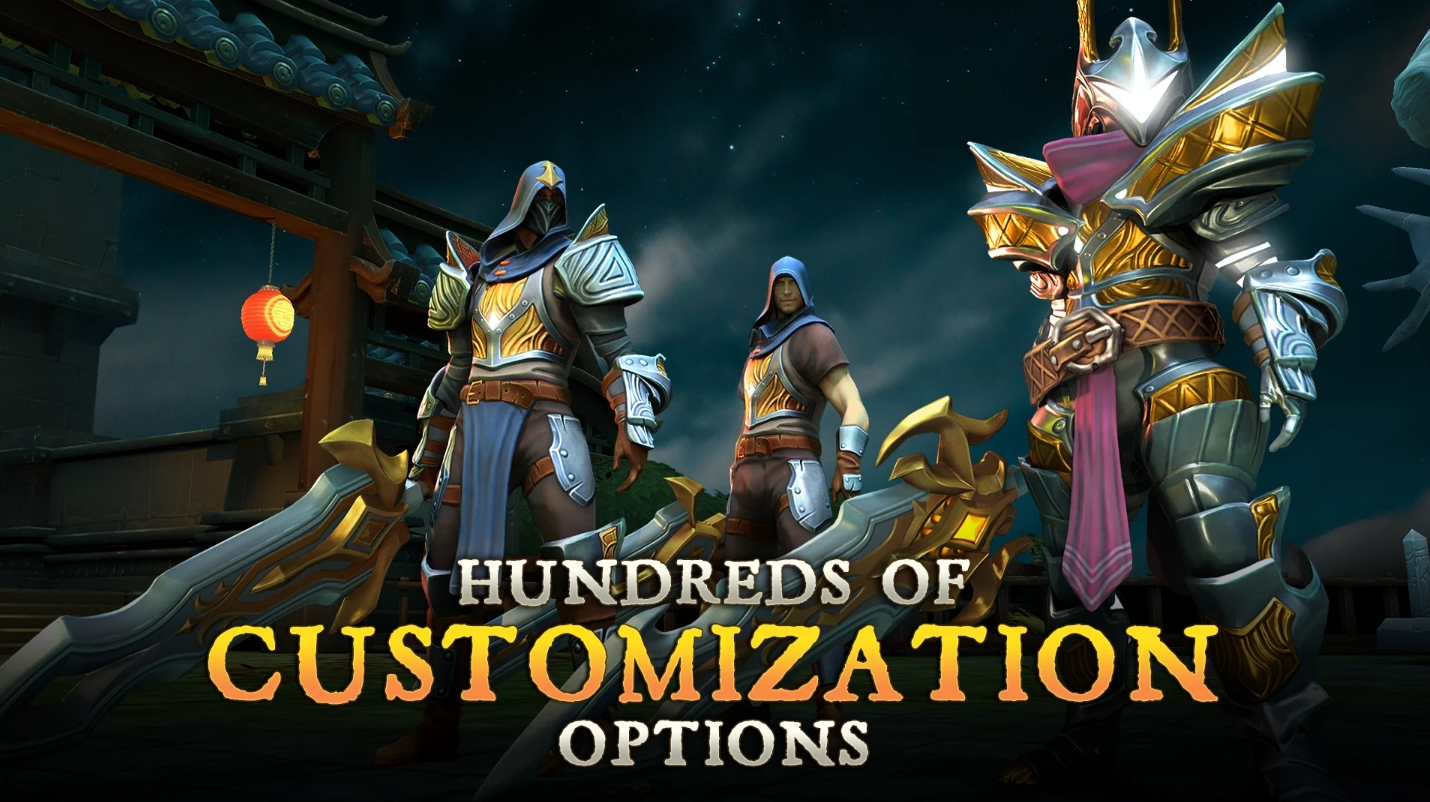 Dungeon Quest
Ready to embark on an epic journey through a world filled with danger and adventure? Cause that's exactly what this one lets you do. This game is filled with dynamically generated dungeons, so each new mission will feel new and will leave you strategizing your way through it.
Plus, the game covers lots of randomized loot, so you'll never have the same experience twice. Here, you'll get to climb your way through unlimited floors of increasingly difficult enemies, and try to collect the best loot in the process. The game lets you pick up three characters: a warrior, a wizard, and a rogue.
But it's not just about defeating beasts and collecting loot. It's all about a talent syst and gear-based skill, so you'll get to dive into detailed hero customization. With time, you'll get to upgrade your gear and have fun with crafting syst.
In case you're all about collaborative work, feel free to invite your pals and embark on this journey with them. You'll also get to build other heroes and even find companions to assist on your quests. There's also a battle arena to see how you stand out against other users.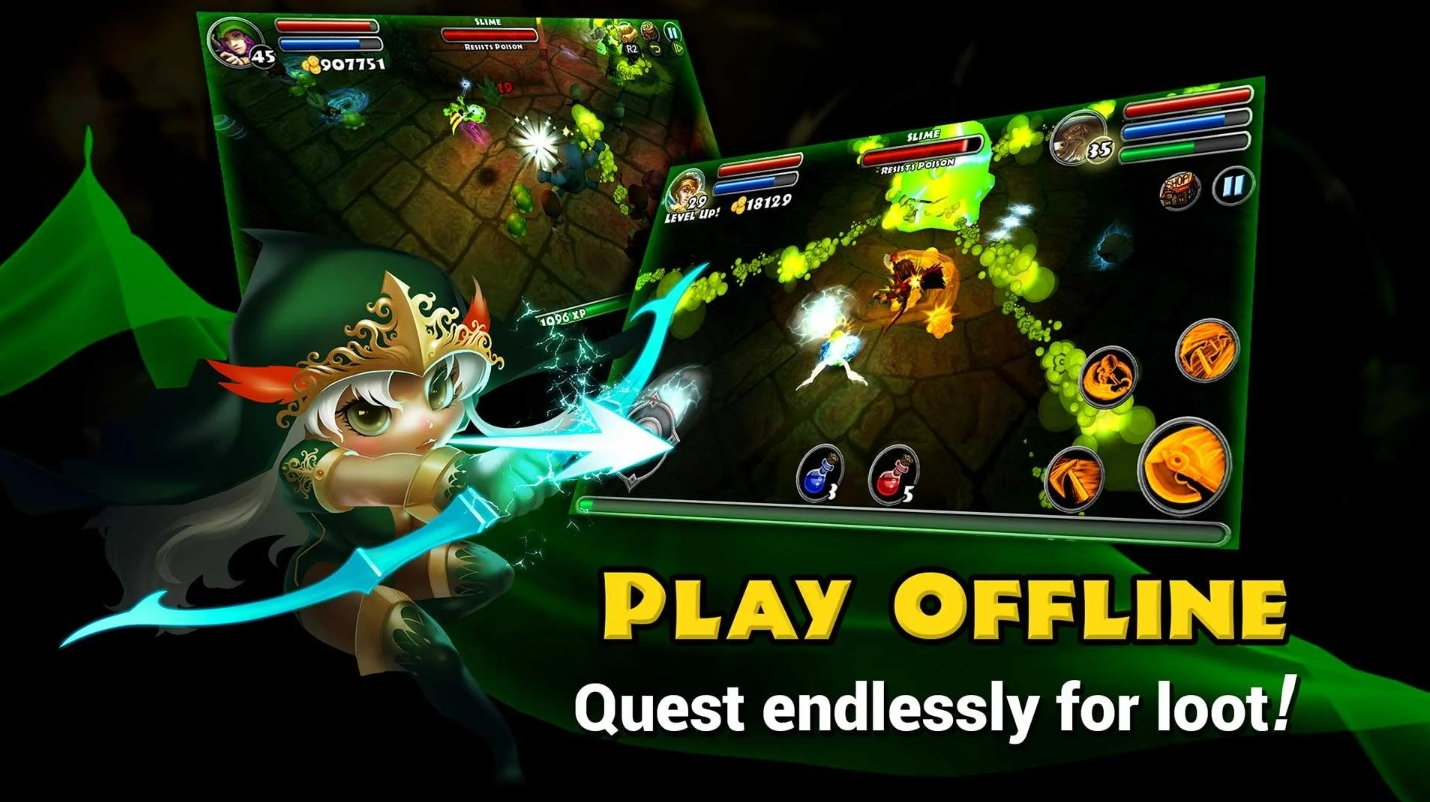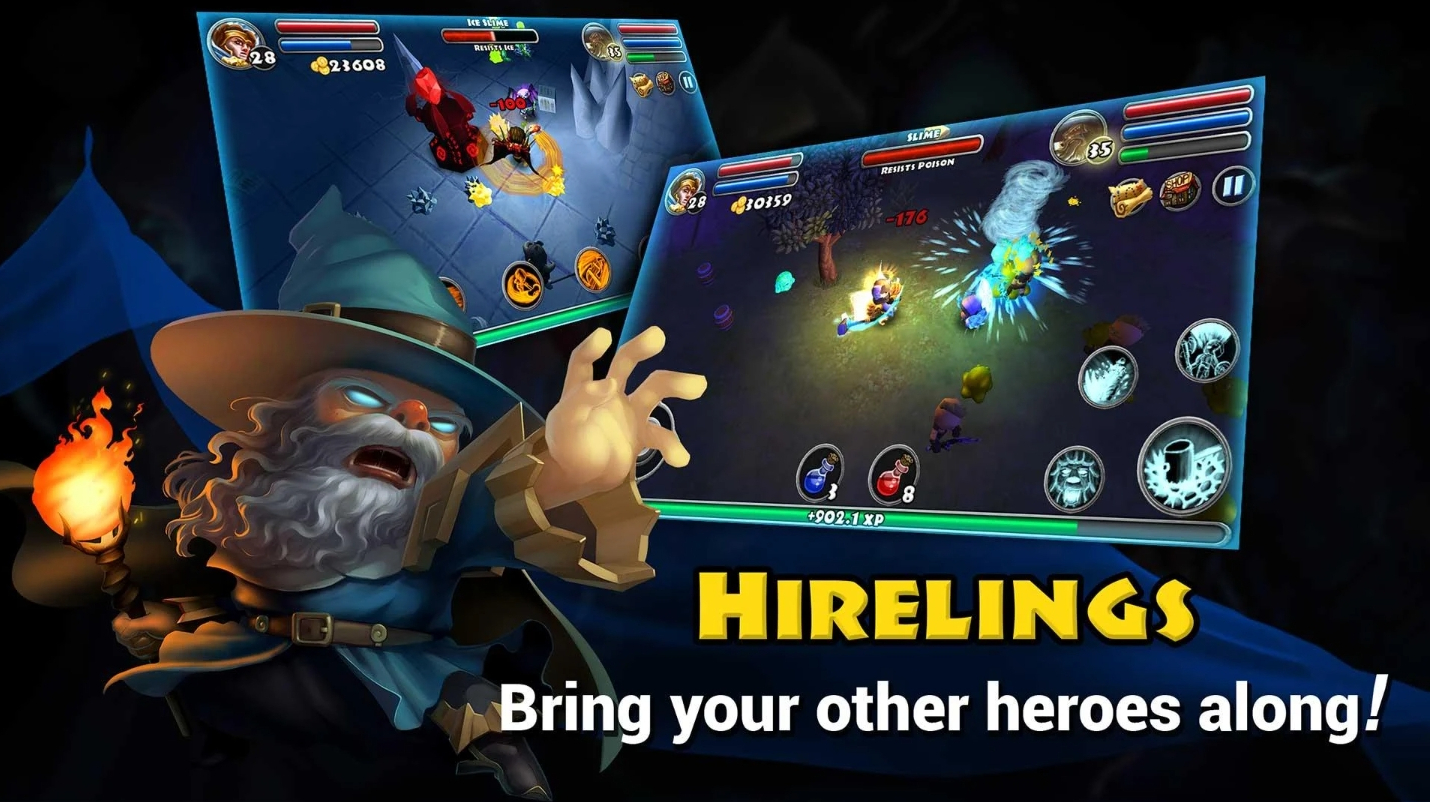 Order of Fate
If you would like a more modern version of a classic RPG. It's inspired by the endless classics and covers all the aspects we know and love about it. That's a roguelike dungeon game that lets you fight against dark forces and unravel some shady mysteries in the process.
The game covers all kinds of followers of darkness you might think of, and all of them require a unique approach. Plus, the monsters will become more challenging with time, so you'll have to watch your back and do your best to survive all the time. At this point, you'll have no choice but to fight back, as the destiny of the world is lying on your shoulders.
The game is quite generous when it comes to loot, so it won't take you long to find new gear here. There are tons of magical artifacts and equipment that might help you out, and you can sell the ones you're not using to make some coins, too.
Plus, it has a rather captivating plot, and it's filled with NPCs with unique storylines that will get you invested in the story. The atmosphere of the dark fantasy and gothic only adds to the overall vibe.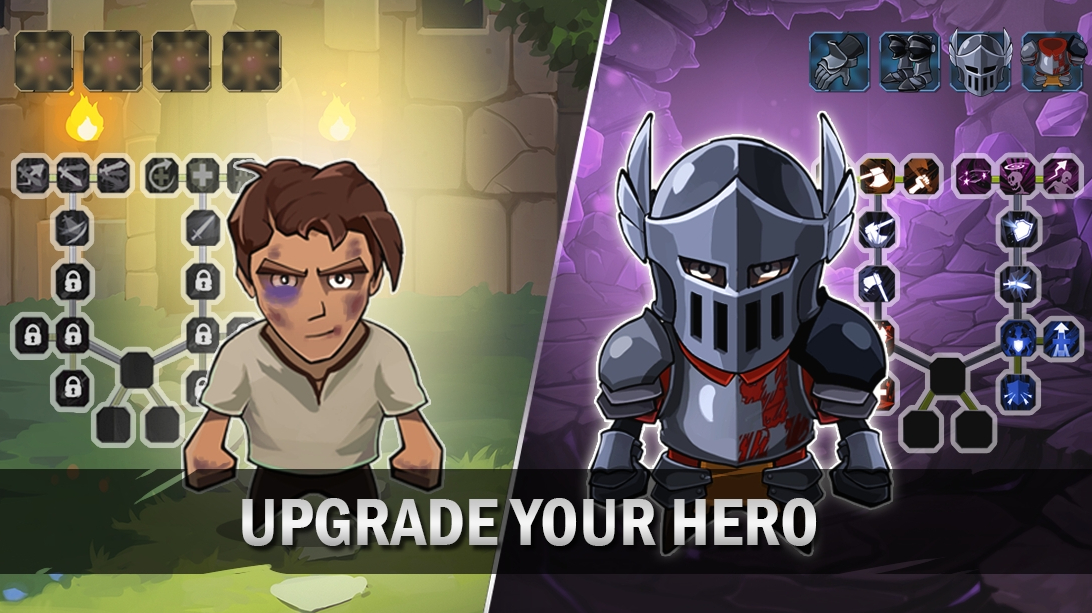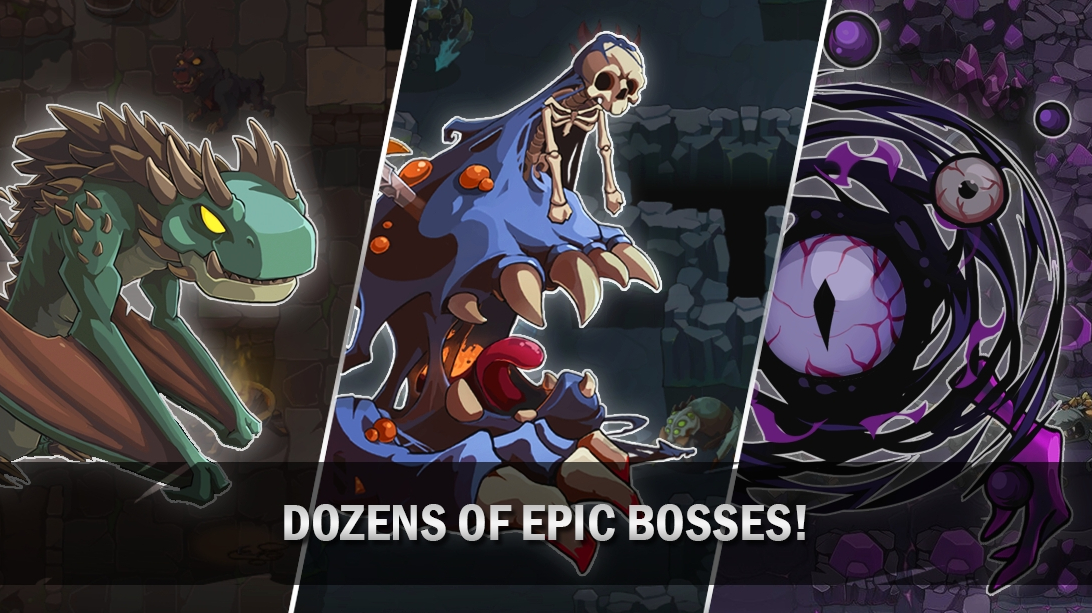 Check also: 11 Best Anime RPG Games
Dungeon
It's a thrilling adventure that will get you to travel across a fantasy kingdom and go on missions in dangerous dungeons. Here, you'll lead a squad of the world's best heroes to contest the evil itself. To do that, you'll need to make your way through dungeons, woods, tombs, and castles with sinister inhabitants.
The game offers high replay value with randomly generated dungeons and new enemies and items each time you play. The heroes you can control here are pretty common for the genre, so nothing new here. Each of them has a unique playstyle, so you can pick the one that matches your vibe.
It's also constantly updated with new levels, monsters, and items, ensuring that there's always something new to explore. While it does have in-game purchases and ads, they do not interfere with the progress of the game. Players can always purchase the corresponding product in the in-game store to disable ads.
The game is a gem for all the fans of fantasy, dungeons, roguelikes, and challenging battles that will make you sweat. It might not be the most innovative one out there, but it's still worth trying.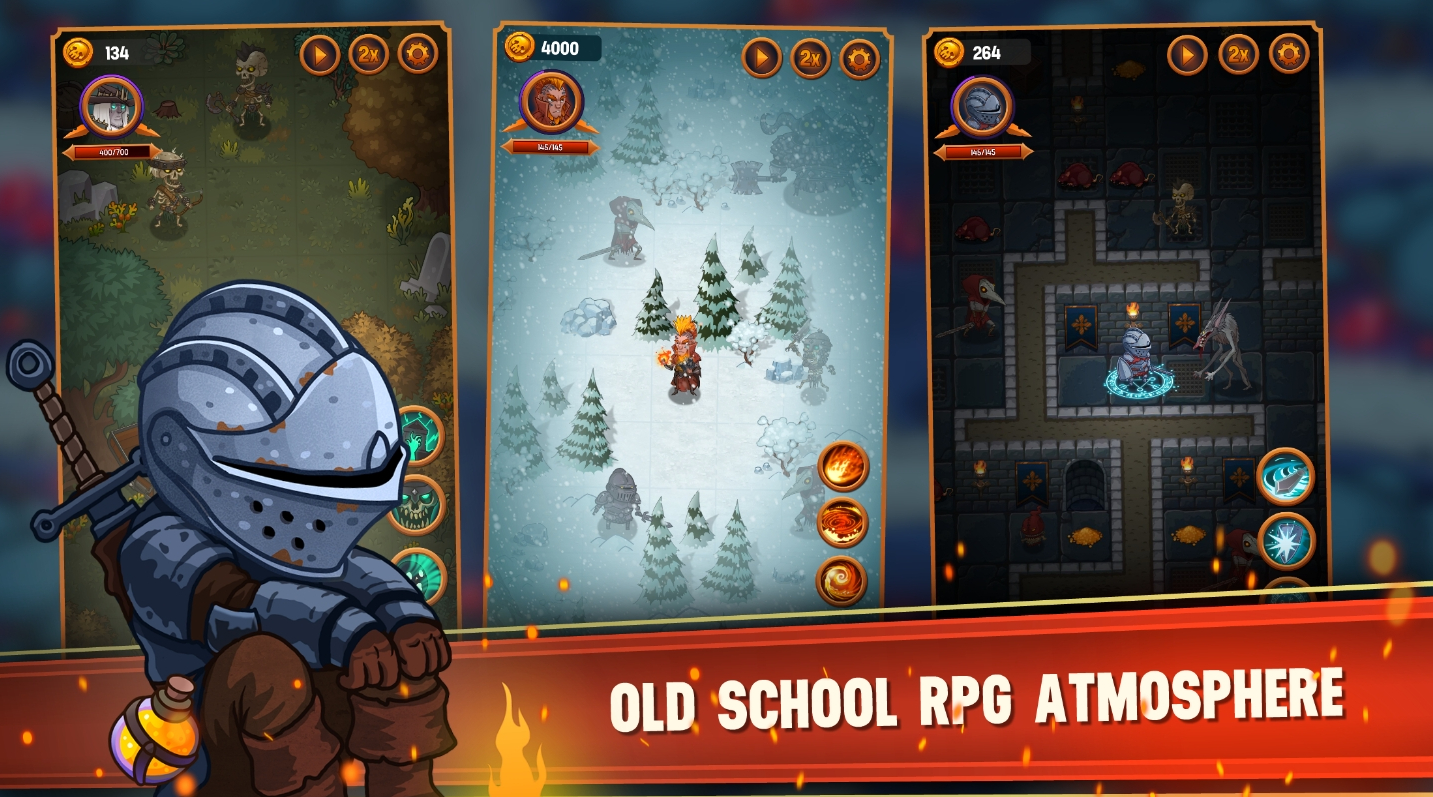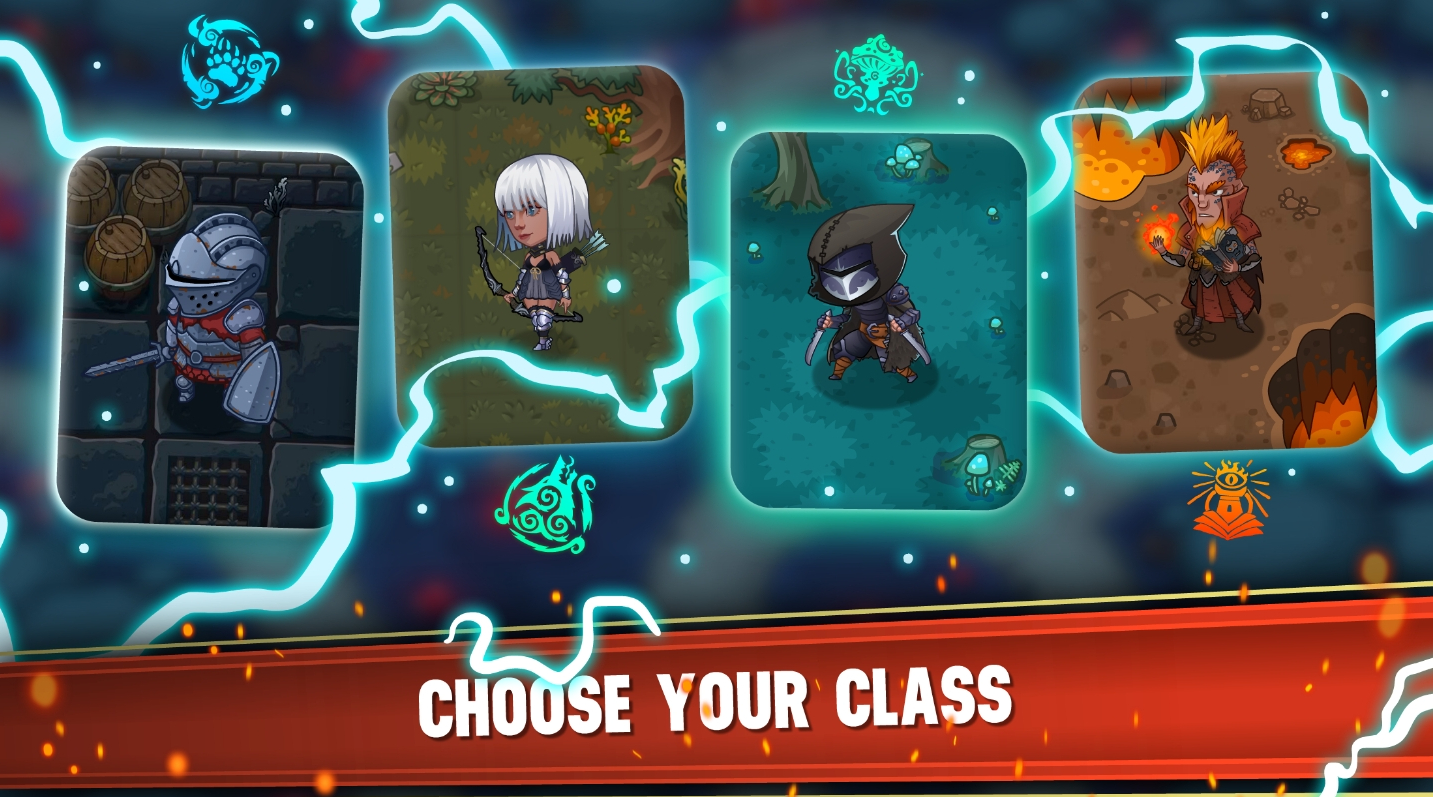 Dungeon Ward
That's an action RPG that has all the beloved traditional elements to it. It does a great job mixing modern gameplay with the classic D&D elements without losing its authenticity.
It has everything you might want from such a game: real-time combat, magic, thrilling quests, diverse dungeons, and epic boss fights. The best part? No Wi-Fi is needed to enjoy it. You can enjoy the game at any time, and it doesn't affect the exp in the slightest.
The thing this one pays a lot of attention to is character building. You'll get to learn new skills and combat tactics, try diverse great, and become more and more powerful. Of course, the monster will be getting stronger too, so won't have time to rest here. And if you want to raise the stakes even more, try a hardcore mode, it will really test your guts.
The classes here are quite unique too. You play as a robust warden, shapeshifting ranger, or a mage. Just don't forget to use talent points to learn new tricks that may save your life at some point. Procedural hand-made levels make the game even more exciting. It covers dungeons with hand-made parts with boss rooms, deadly traps, teleports, and story quests.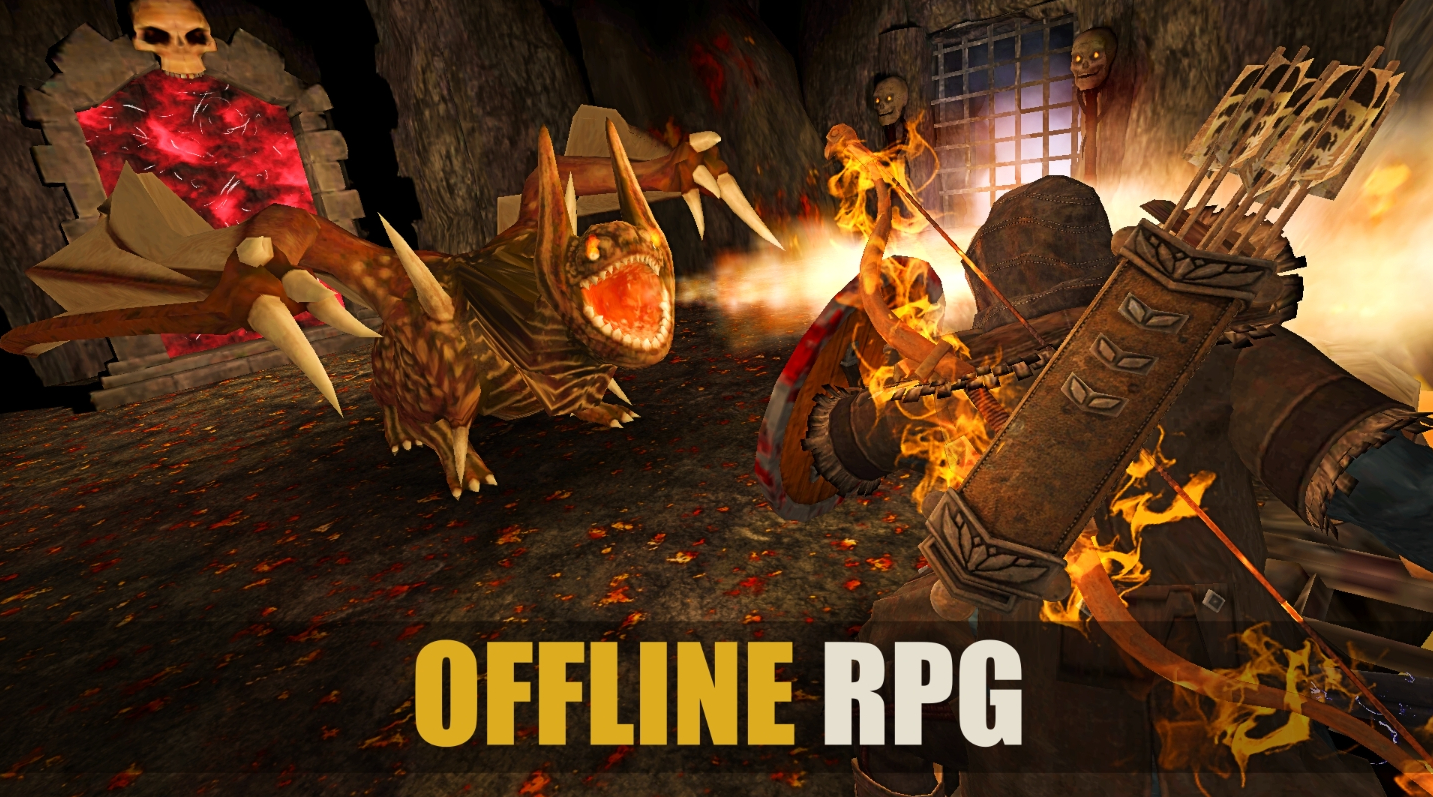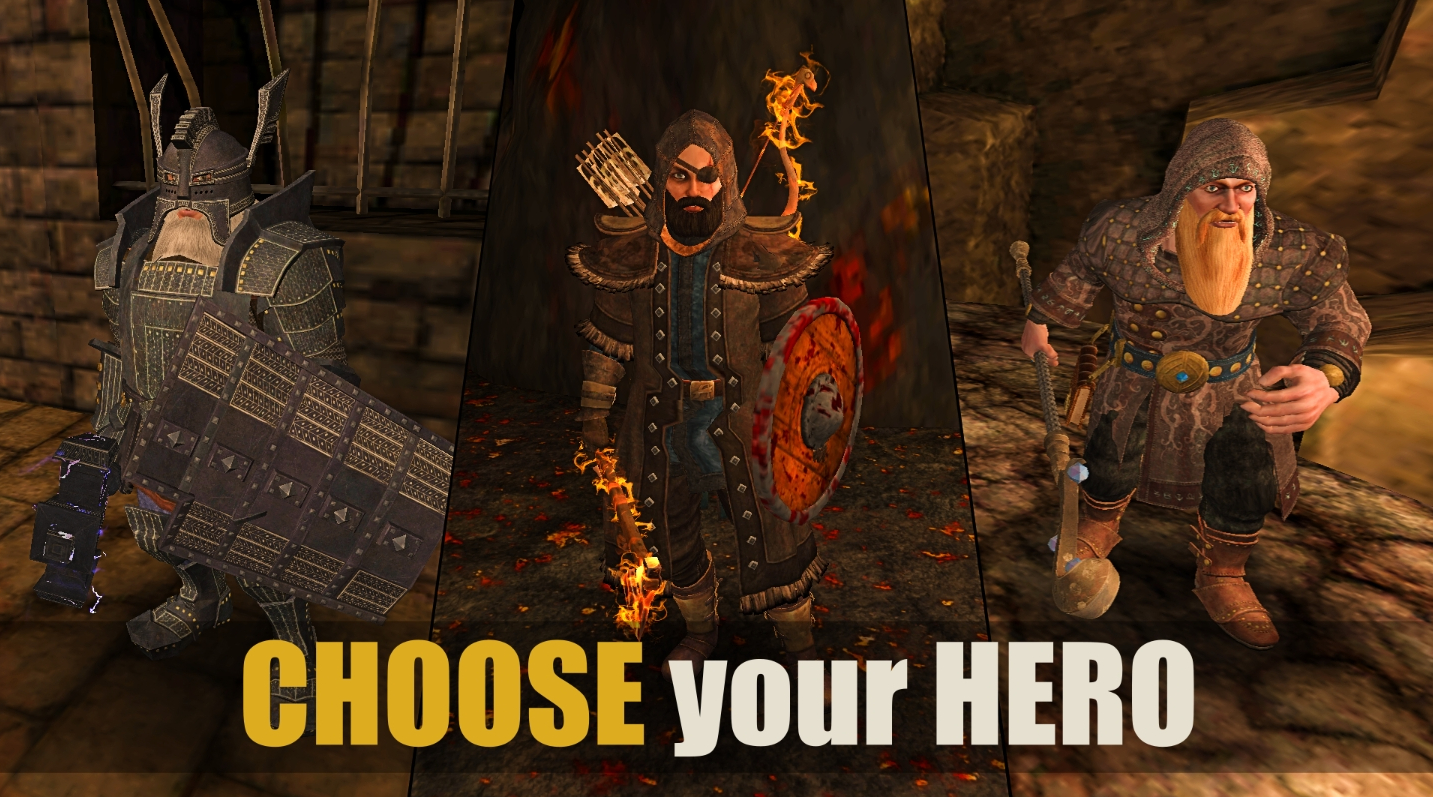 Shattered Pixel Dungeon
That's a traditional dungeon crawler that will test your strategic skills and reaction. It's the kind of game that's easy to learn but hard to master, so prep yourself for a thrilling adventure filled with unexpected situations and tricky scenarios.
The game is bundled with randomized dungeons filled with traps, and all kinds of monsters you can think of. Plus, there are tons of loot to collect and use here, so it's pretty simple to find new weapons and gear here. The game gets updated with new levels every couple of months, so there's always smth new to try.
The classes are standard enough, the only ones that stand out are a duelist and a huntress. Each of them can be upgraded with talent points, and each one has subclasses for you to unlock too.
Speaking of dungeons, there are 5 regions with over 100 room types and millions of layouts. There are over 50 monster types for you to deal with, and the bosses here will really make you sweat.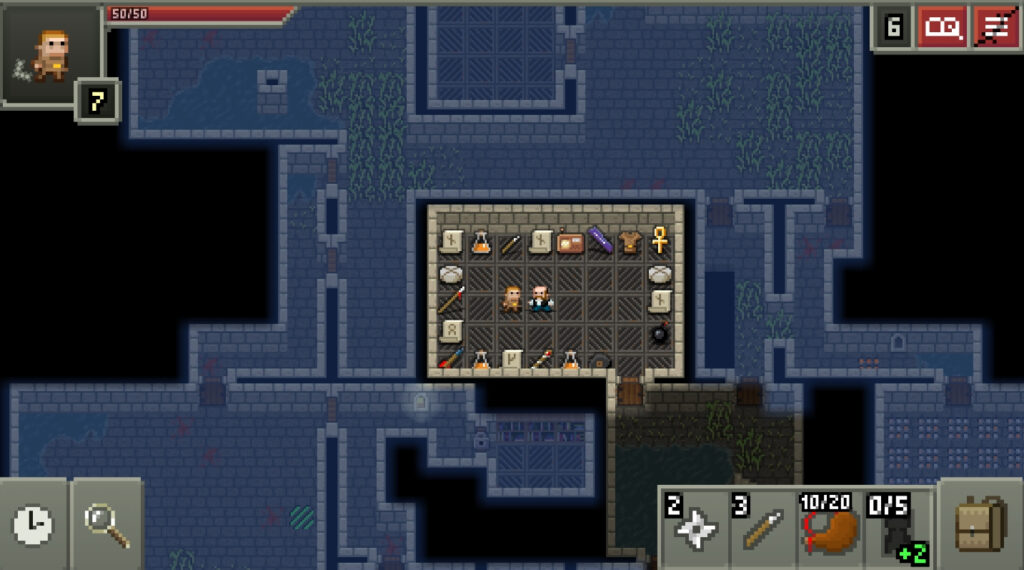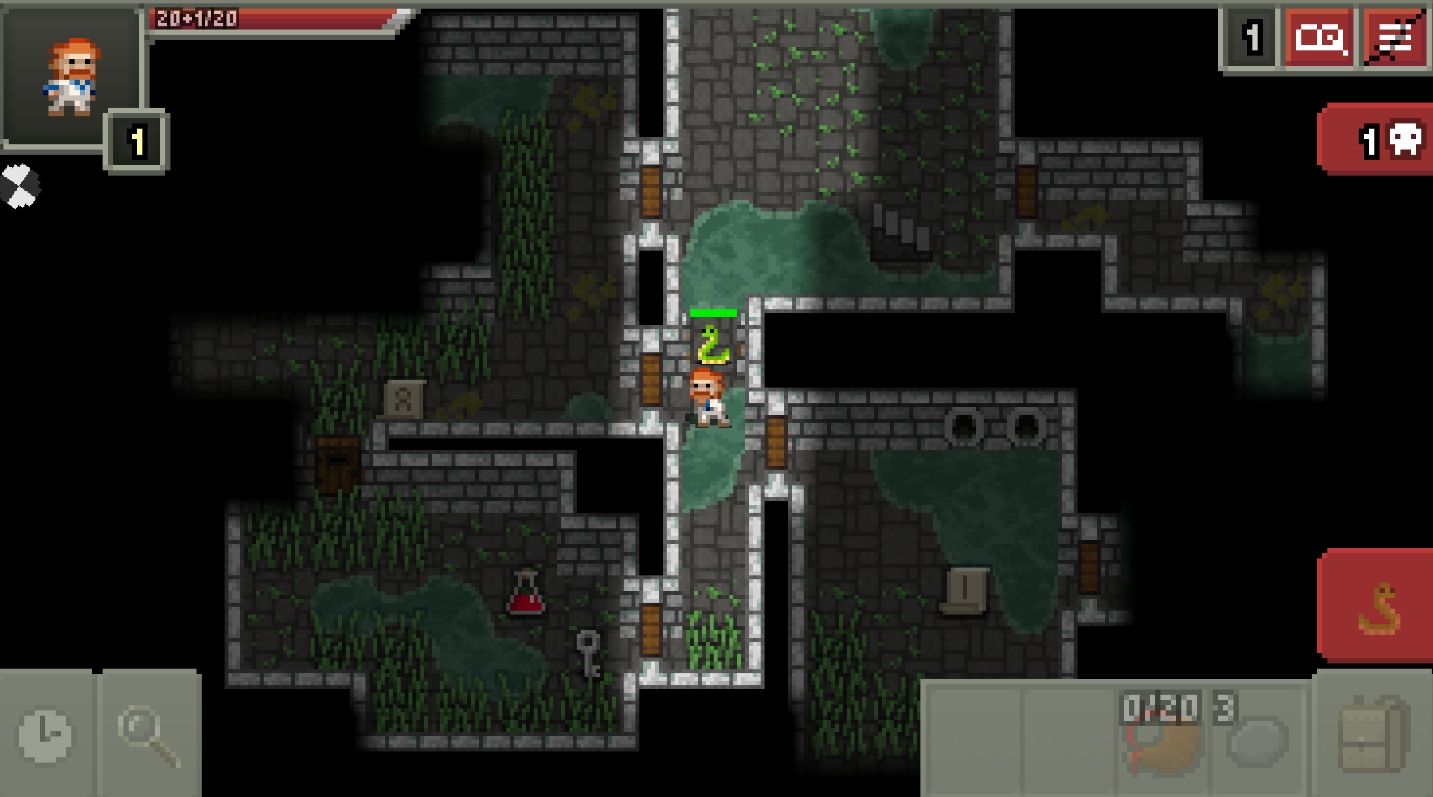 OneBit Adventure
If you're a fan of pixelated games, this one is a must-try. It's a gem if you want smth casual but has a unique vibe to it. That's a challenging adventure where you can test diverse styles, upgrade skills, and compete with other users worldwide.
Your goal here is rather simple: to survive. But it won't be as simple as you might think. You'll be exploring the dungeons filled with death traps and monsters lurking around every corner. All the dungeons are randomly generated, so you won't have the same exp twice.
The game covers quite a few classes with unique skills, and you can upgrade your heroes to match the stakes and enemies with time. And if you wanna go deeper, there's a hardcore mode you could try. The retro graphics tone the game down a bit, but it's still challenging and does a great job of keeping you invested.
The game covers leaderboards and gives you rewards for raking up here. But the best thing is, there are no popup ads or loot boxes, so you won't get distracted from playing.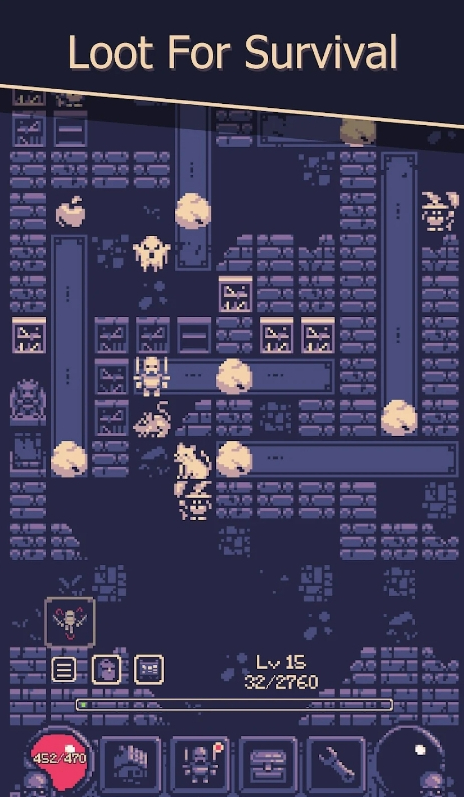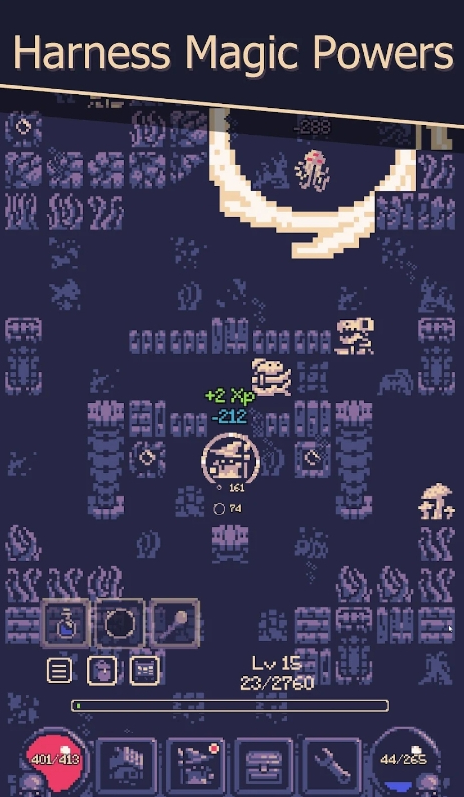 Slay the Spire
This game combines the elements of roguelikes and card games to bring you a pretty outstanding adventure. Concept-wise, it's a deck-builder game, but it has tons of aspects of good-old dungeon crawlers, too.
Here, you'll need to form yourself a unique deck out of powerful heroes to stand against bizarre creatures. As you move through the lvls, you'll get to unlock mighty relics that will help you become stronger and beat all the monsters that come your way.
Speaking of cards, the game covers tons of those that you'll find while climbing the Spire. Thus, you'll be able to rearrange the deck to match the situation and the beast you're currently dealing with. Each card is unique and helps with diverse classes of enemies. And don't forget about the relics, too, that can considerably enhance your deck.
The Spire changes all the time as well. It's randomly generated, and the layout adjusts all the time, so the missions will feel unique even if you decide to replay. As you go, you'll fall into traps, face bosses, and be chased down by all kinds of monsters.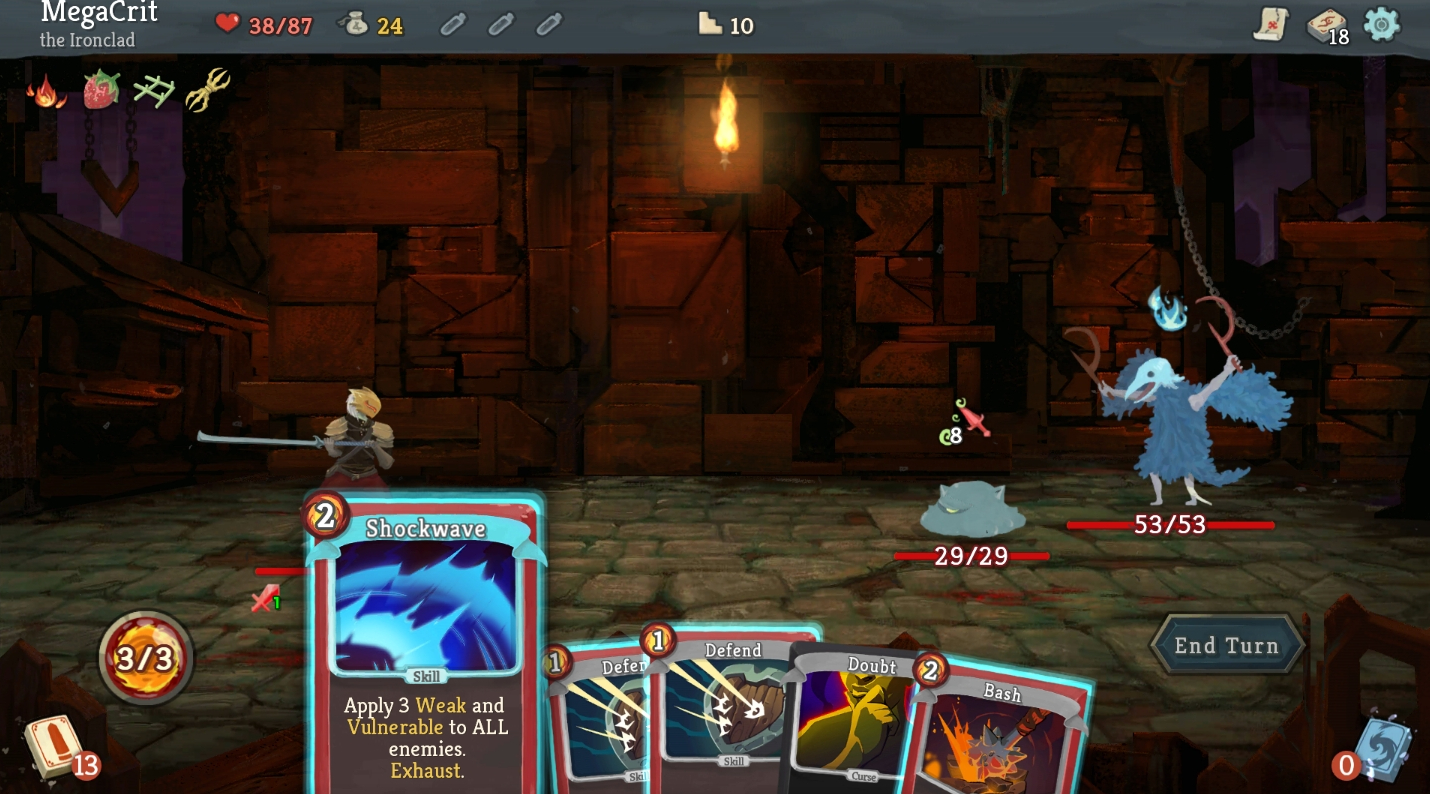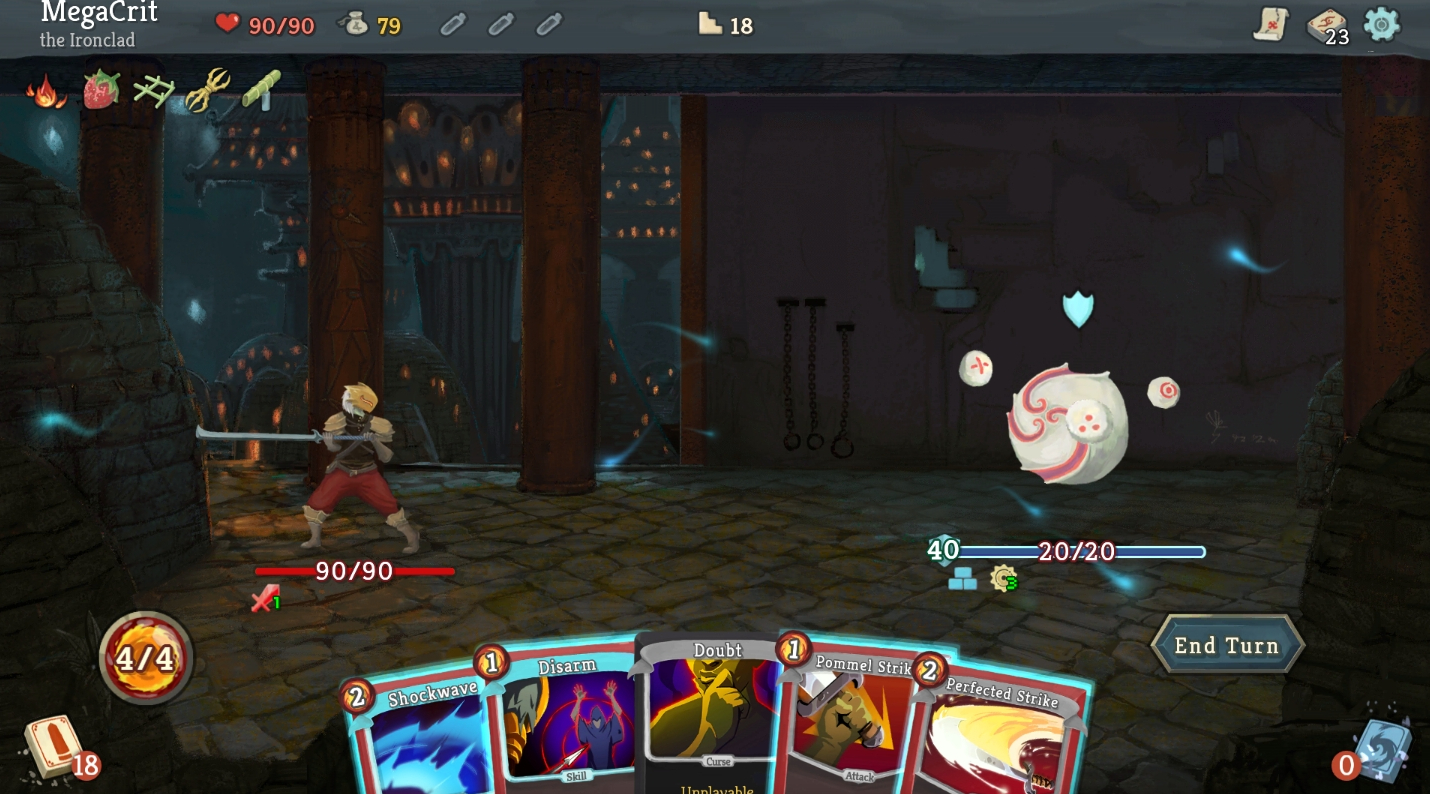 You may also check: 15 Best Base Building Games
Dungeon Faster
To wrap up, we have a game that lets you explore the ever-changing dungeons. Each of those comes with countless rooms to explore and a bunch of evil forces to face.
The good thing is, that the game automatically saves your progress in every room, so you won't lose anything by accidentally closing it. As for the loot, there are tons of treasure chests and bonuses hidden along your way, so it won't take long to find new gear and weapons.
You'll also get to build a custom deck to help you get through the missions. These cards include heroes and powerful relics that will crash enemy forces (but only if you build the deck right). The cards can be permanently upgraded with bonuses and new skills.
The dungeons are also filled with items that may help or hurt you. Which one is which? Well, try to use it and you'll find out. The game is fully free, and it can be played offline as well. There are no items you could pay for, but you can send donations to support the developer if needed.