It would seem that for what juices may need a recipe? Well, we are all used to seeing on the shelves of stores apples, oranges, cherries, and other juices that are based on only one ingredient.
Yet, you'd be surprised how many different ways there are to make unusual juices that can be used as an addition to a main course or even as a detox diet.
By taking advantage of these free juice recipe apps for health & diet, you are sure to enjoy pleasant flavors or even improve your health. So let's take a look at their advantages.
Fruit – Vegetable Juice Recipe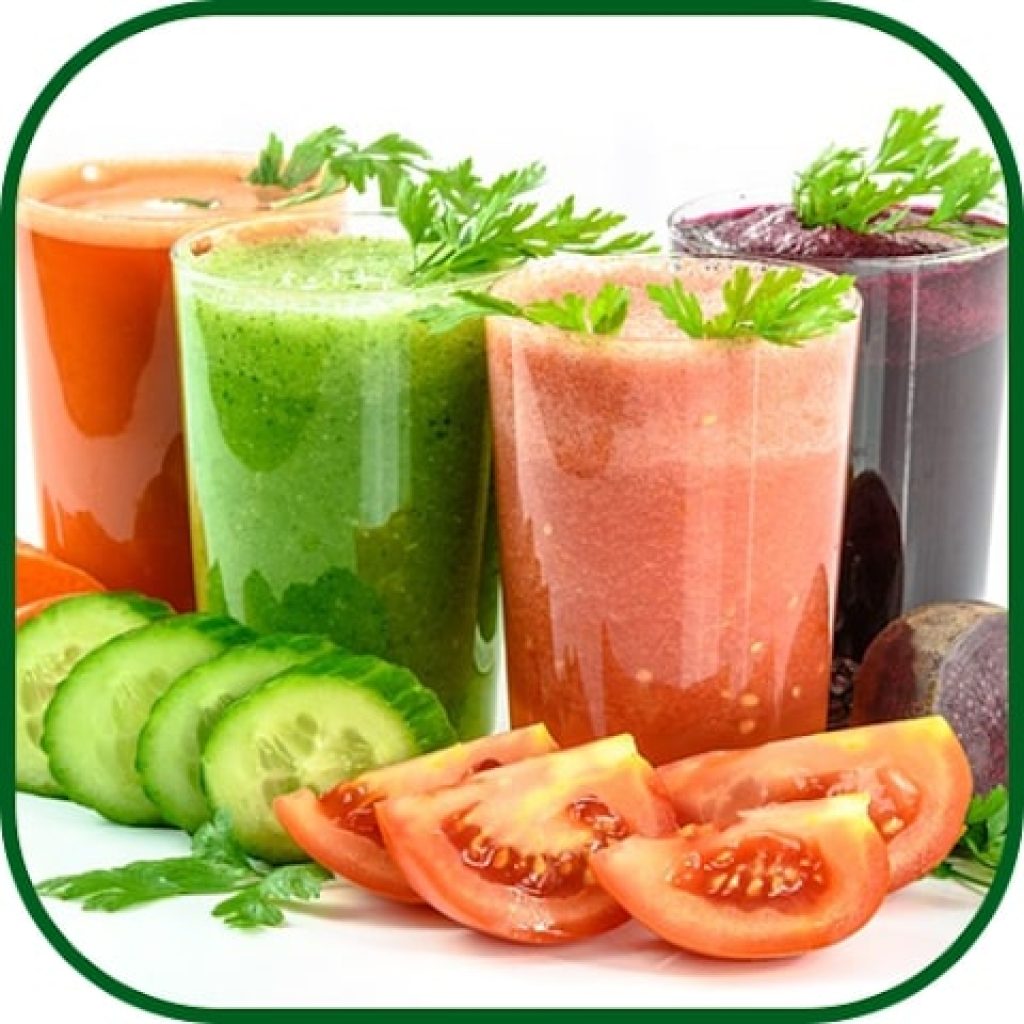 Does your daily menu need variety? Do you want to find healthy and delicious juice recipes? The Fruit – Vegetable Juice Recipe app allows you to start each day with an unusual recipe.
A balance of vitamins and micronutrients, great taste and flavor. Undeniable benefits for your body. This app will help you navigate through the new recipes and choose the best ones just for you.
Try a new menu as a family. Prepare an unusual breakfast for children, please please your parents. Increasing the amount of fruits and vegetables in the food you eat has a beneficial effect on your health and well-being.
This app has a wide variety of gourmet recipes. It consists of 3 main sections that offer fruit juices, vegetable juices and combination dishes. All instructions are as simple as possible.
Cooking juices does not take much time or effort. Chances are, all the necessary ingredients are already in your refrigerator. Choose recipes that are especially popular with your family and save them in your favorites.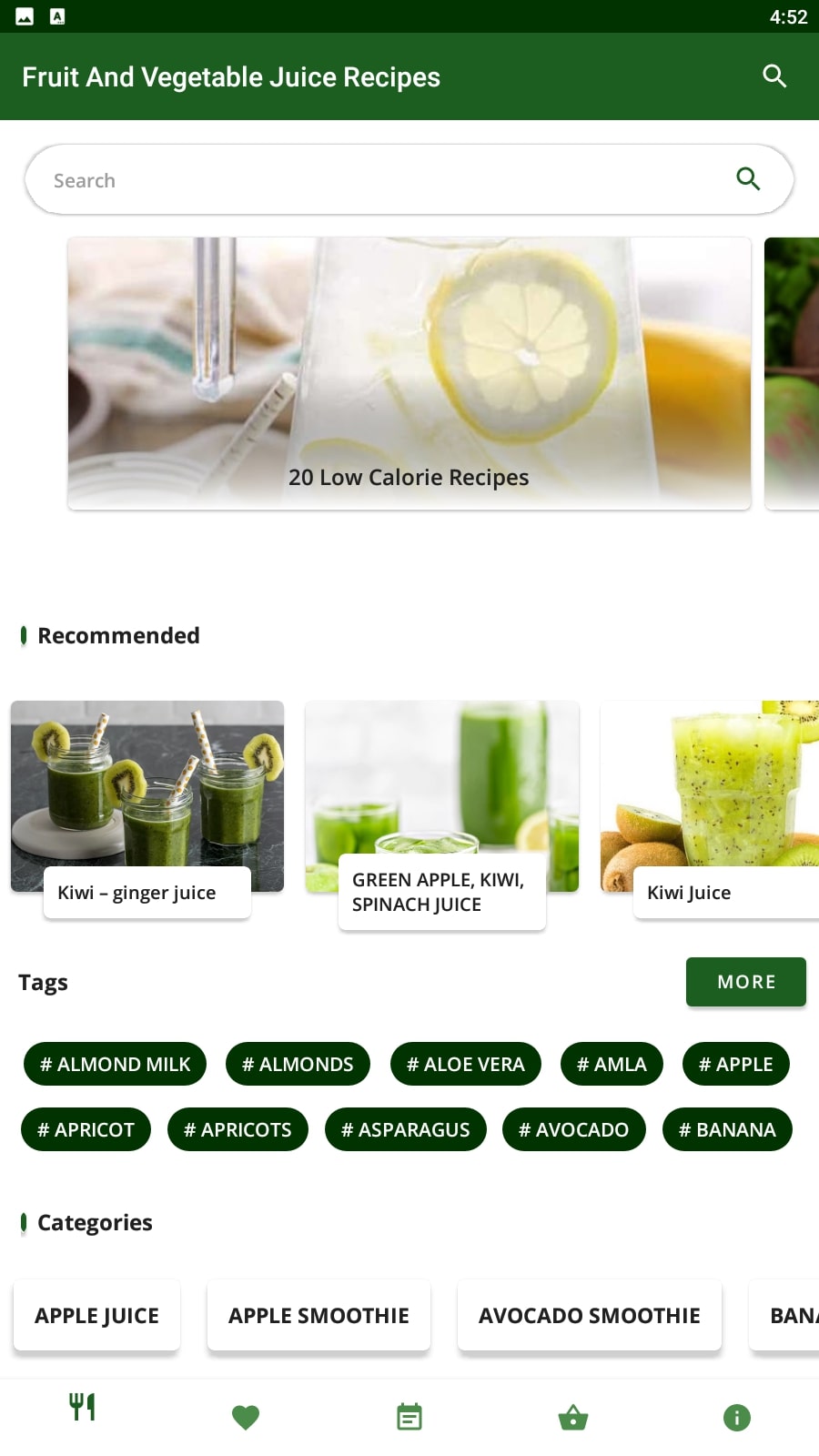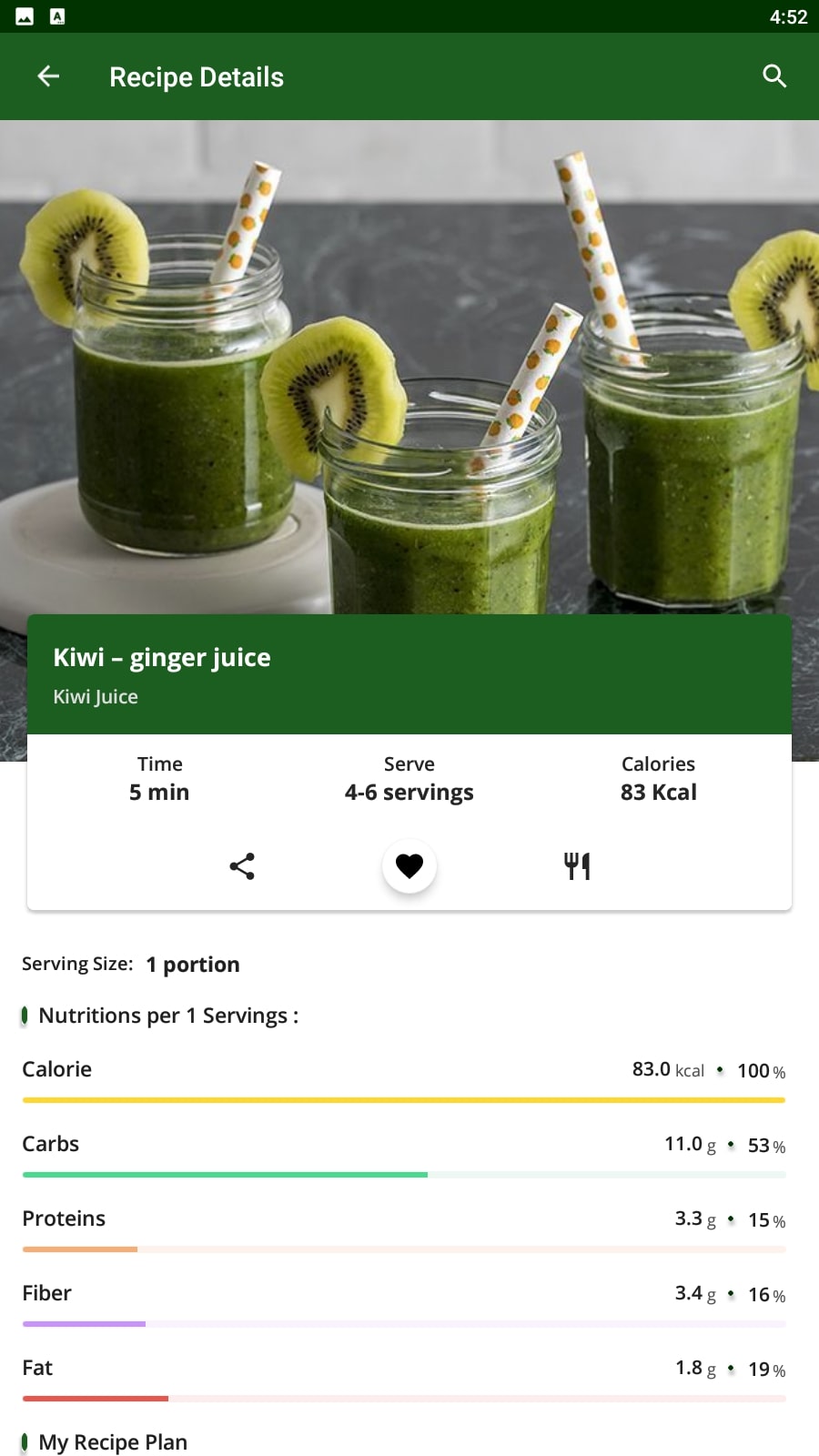 Send interesting options to friends and acquaintances to try together. Experience the results of replacing carbs with natural juices with the Fruit – Vegetable Juice Recipe.

You may also like: 9 Best Apps to Quit Sugar for Android & iOS
Healthy Juice – The Healthie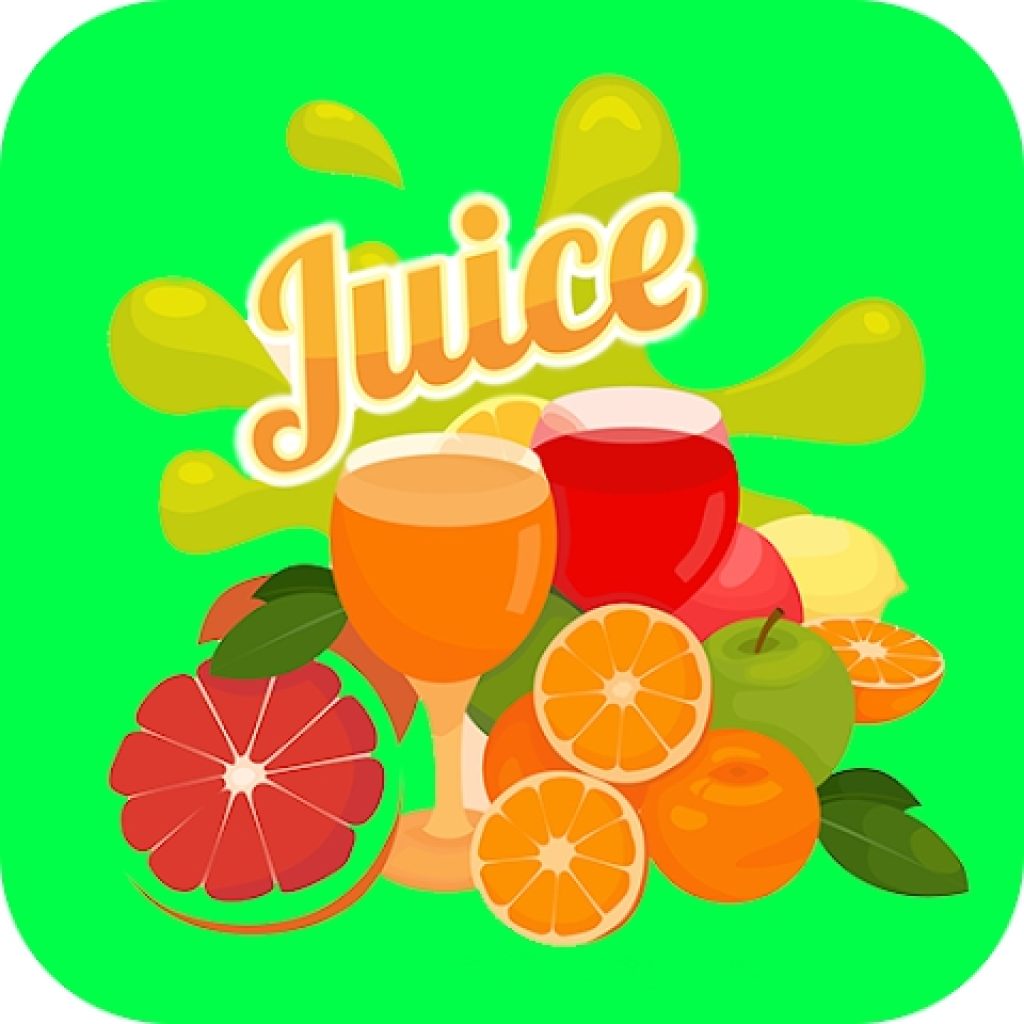 Healthy foods can be delicious. It's easy to prove with the Healthy Juice app. Here you can easily find the simplest and most original recipes for making juices from fresh fruits and vegetables.
There's something for every taste. Choose recipes depending on personal preferences, health and financial well-being.
Juices have long been a great substitute for a high-carb diet. They are quick and easy to make. Get step-by-step instructions for any recipe and enjoy the pleasant taste and undeniable benefits.
All juices are easy to make at home without the use of special equipment. Get new juice recipes from your favorite fruits and vegetables, combine them and get unusual results.
The app is free and available at any time. Choose recipes from a variety of categories. You will be able to choose options for weight loss, saturation of the body with vitamins and trace elements, detox therapy.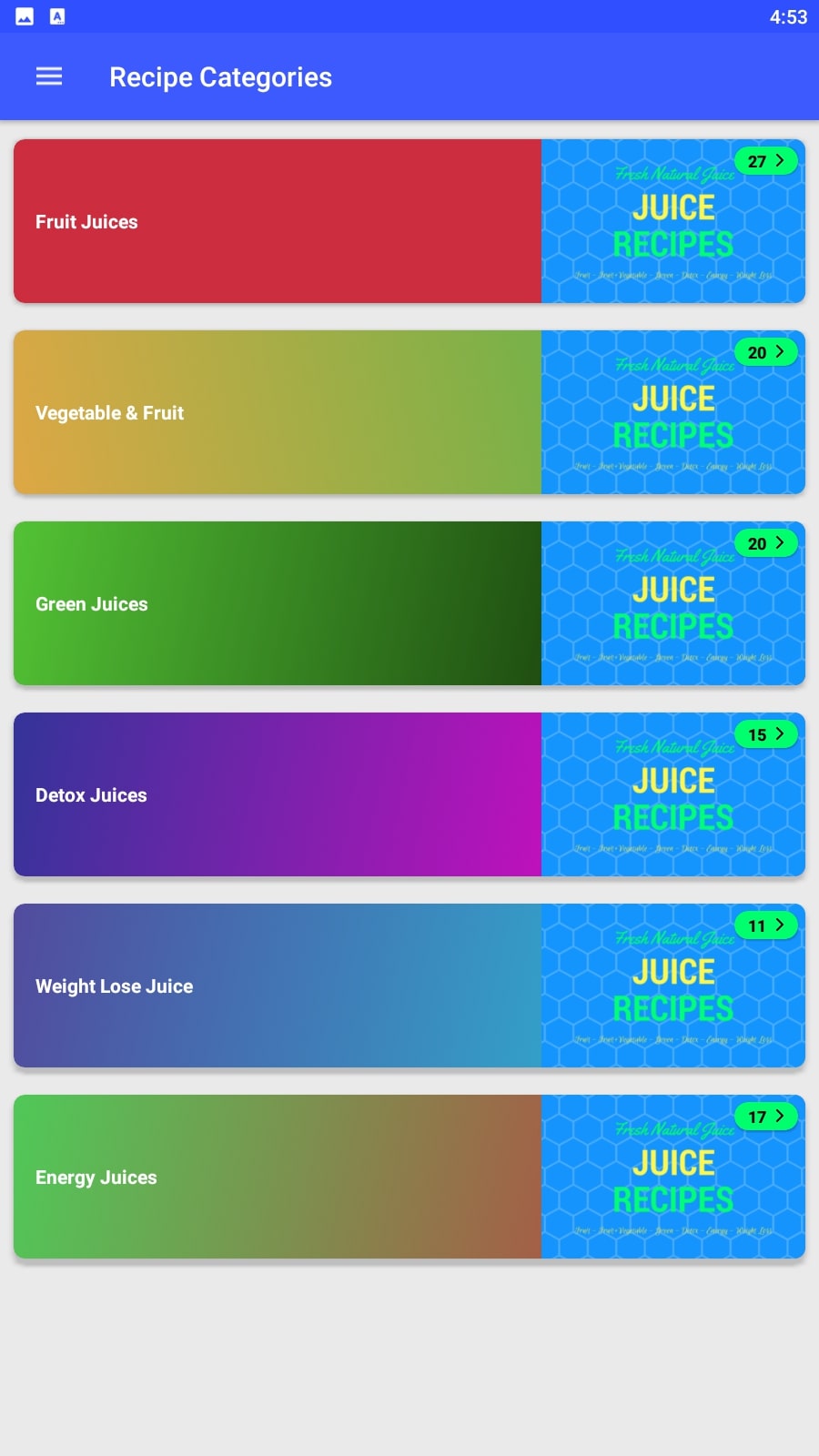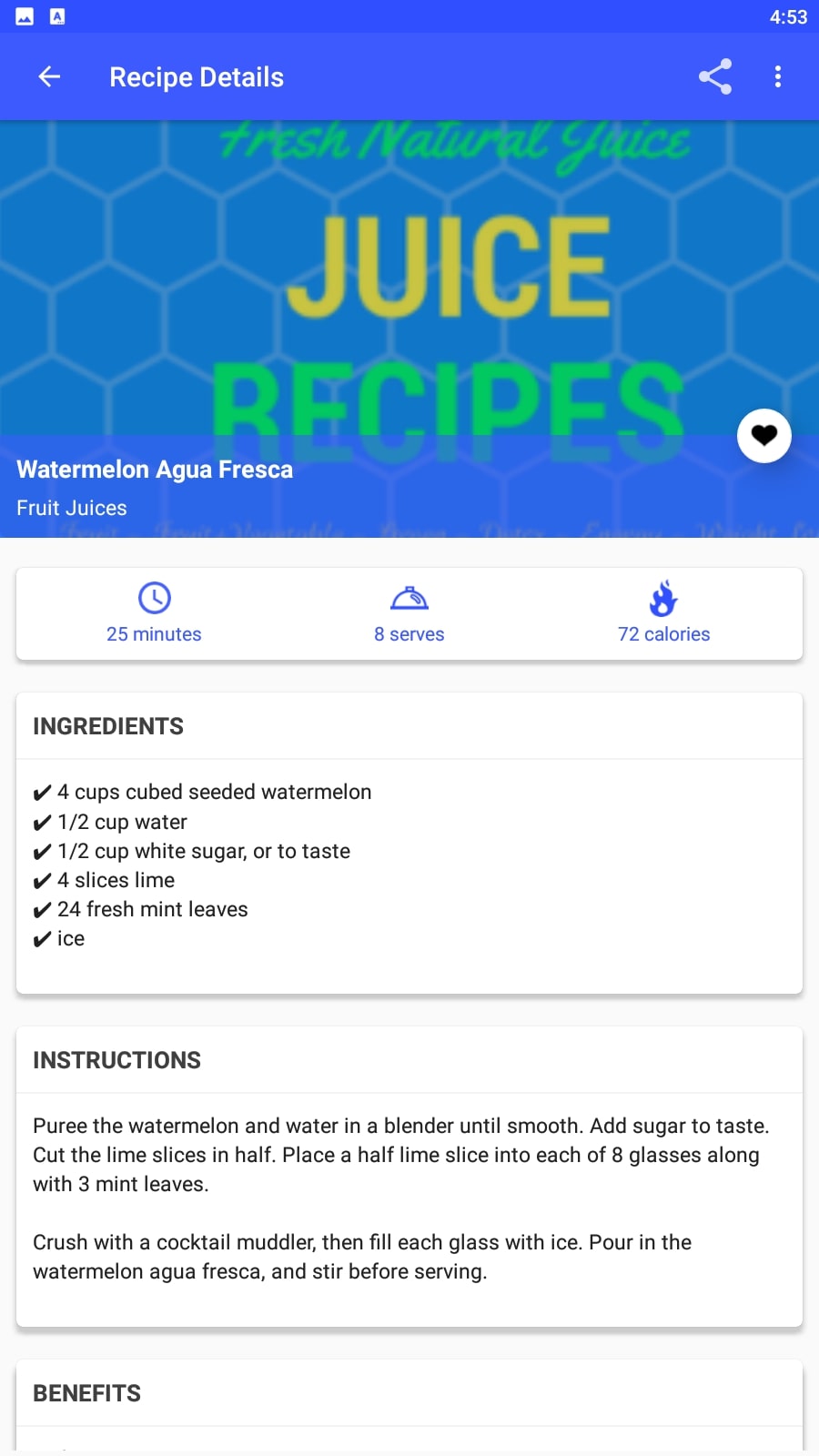 The resulting juices have a pleasant taste and are suitable for daily use. Do not miss the chance to make a step towards a healthy diet without long preparations and advice from nutritionists. With Healthy Juice you will completely change your diet and try new tasty dishes.

Fruit Vegetable Juice Recipes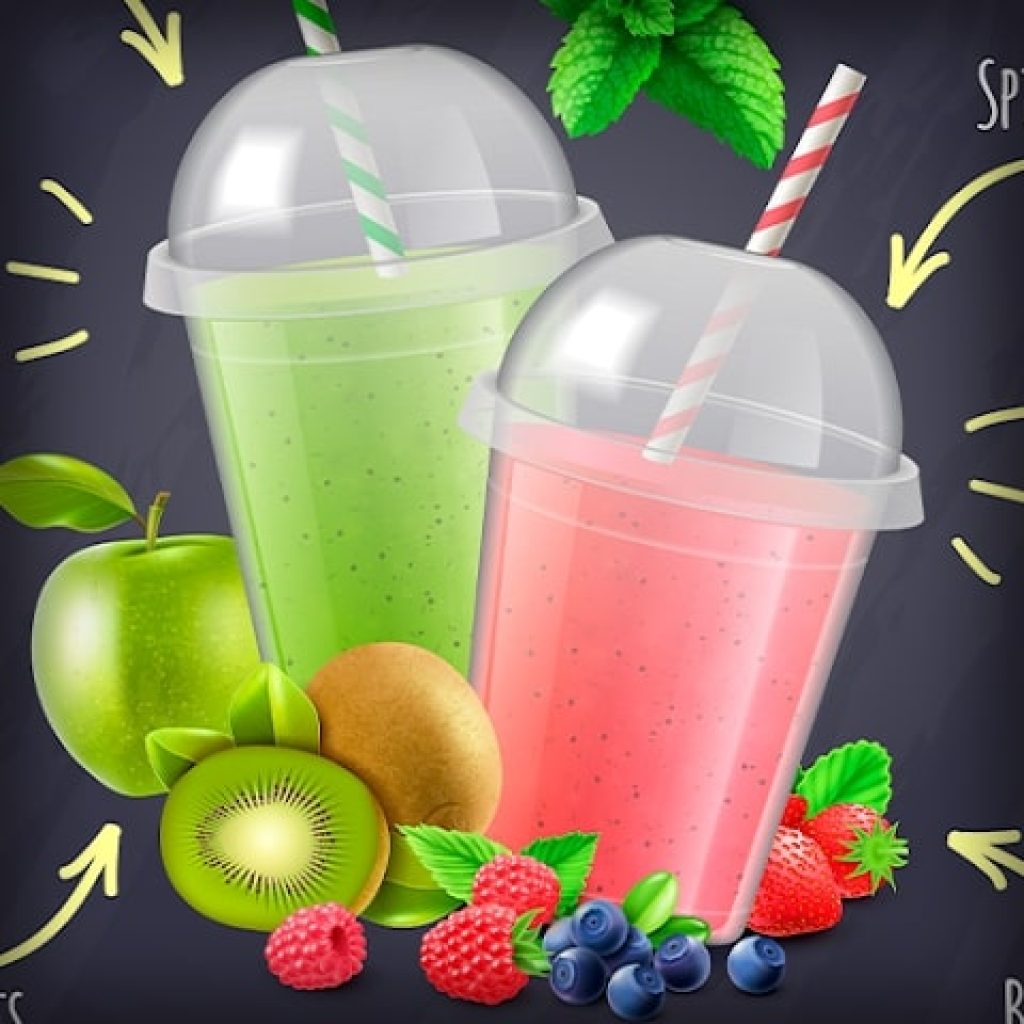 Looking to get your body ready for summer? Do you want to enrich your diet with new healthy dishes? With the Fruit Vegetable Juice Recipes app you can do it. Open the desired category and prepare a juice in a few minutes.
Delight your family with an unusual dish. Replace fatty foods rich in carbohydrates with a healthy and delicious juice.
On the pages of the app you will find many recipes for fruits and vegetables from around the world. You will be surprised by unusual combinations and can expand your culinary knowledge.
Almost all of the recipes are suitable for home cooking. You do not need great culinary skills or special equipment. Simply choose a suitable recipe and get the ingredients.
After just a few sessions you will feel an extraordinary lightness in the whole body. And the scales will finally move to the desired indicators. You can always improve the recipe and add your desired ingredients. Write down your results and offer the new dish to guests or family members.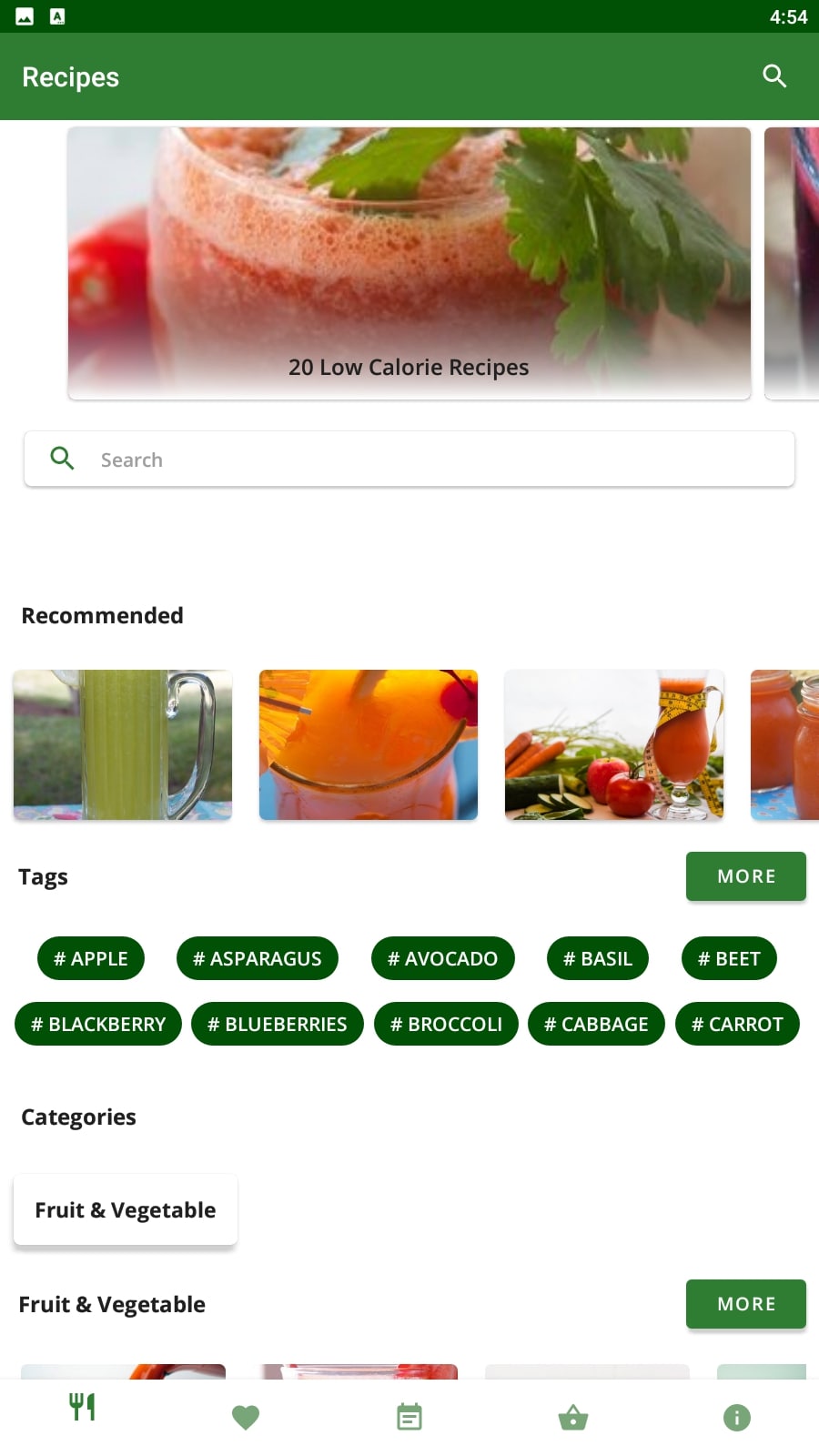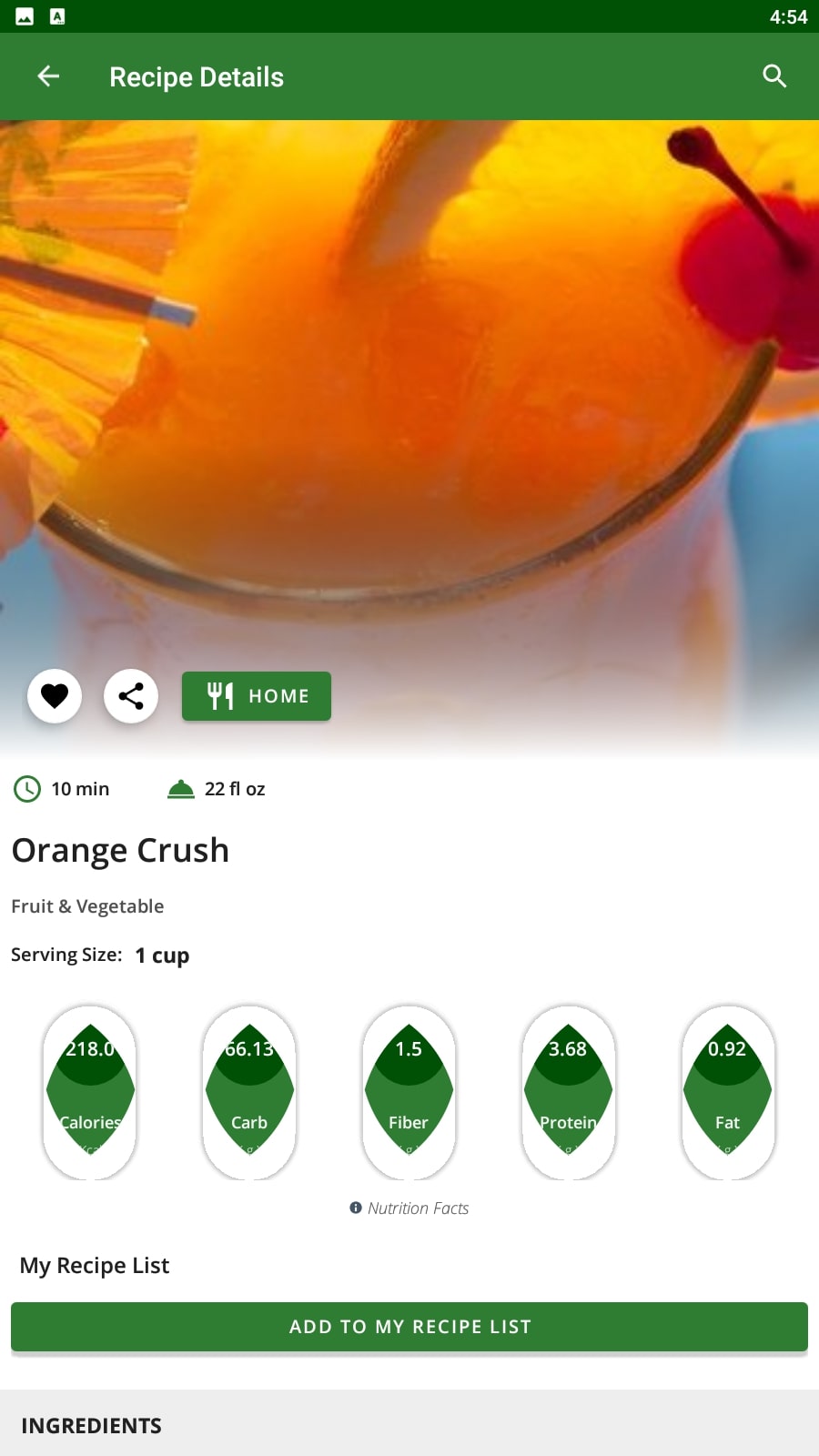 Fruit and vegetable juices are great for any meal. They are balanced and help satiate the body with nutrients. And the bright design increases the appetite and gives a good mood for a long time. Increase your consumption of juices on a regular basis and note positive changes in your body.

Fat Flush Drink Recipes: Healt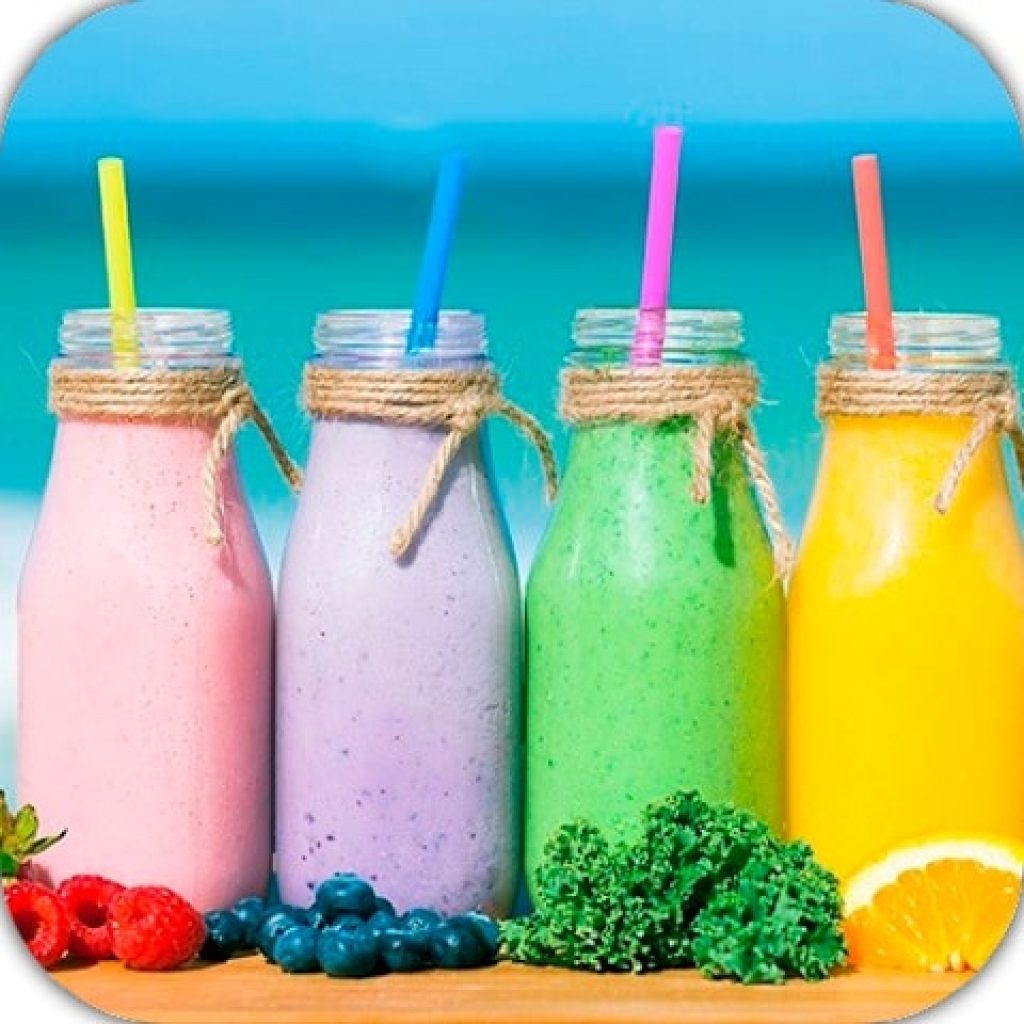 If you care about your health, you need to eat right. Fat Flush Drink Recipes offers you a huge number of all kinds of recipes that have been approved by other users. Only affordable and simple ingredients.
All recipes are suitable for holiday dinners as well as daily breakfasts. Start your day with vegetable juice, use fruit juice as an aperitif to lift your spirits.
Juice is great for quenching thirst and hunger after an intense workout and will not add extra calories to your diet.
Almost all of the recipes can significantly reduce weight and get rid of depressive thoughts. To make a smoothie, all you need to do is download the app, select the recipe and turn on the blender or juicer. This process takes only a few minutes of your time, which is an important factor in the morning rush.
Thanks to the balanced composition, you will retain the resulting vigor for a long time. You will never feel hungry again. Quickly switch between the 5 categories on offer. Choose a tangy smoothie for the evening, make a daily portion of fruit juice.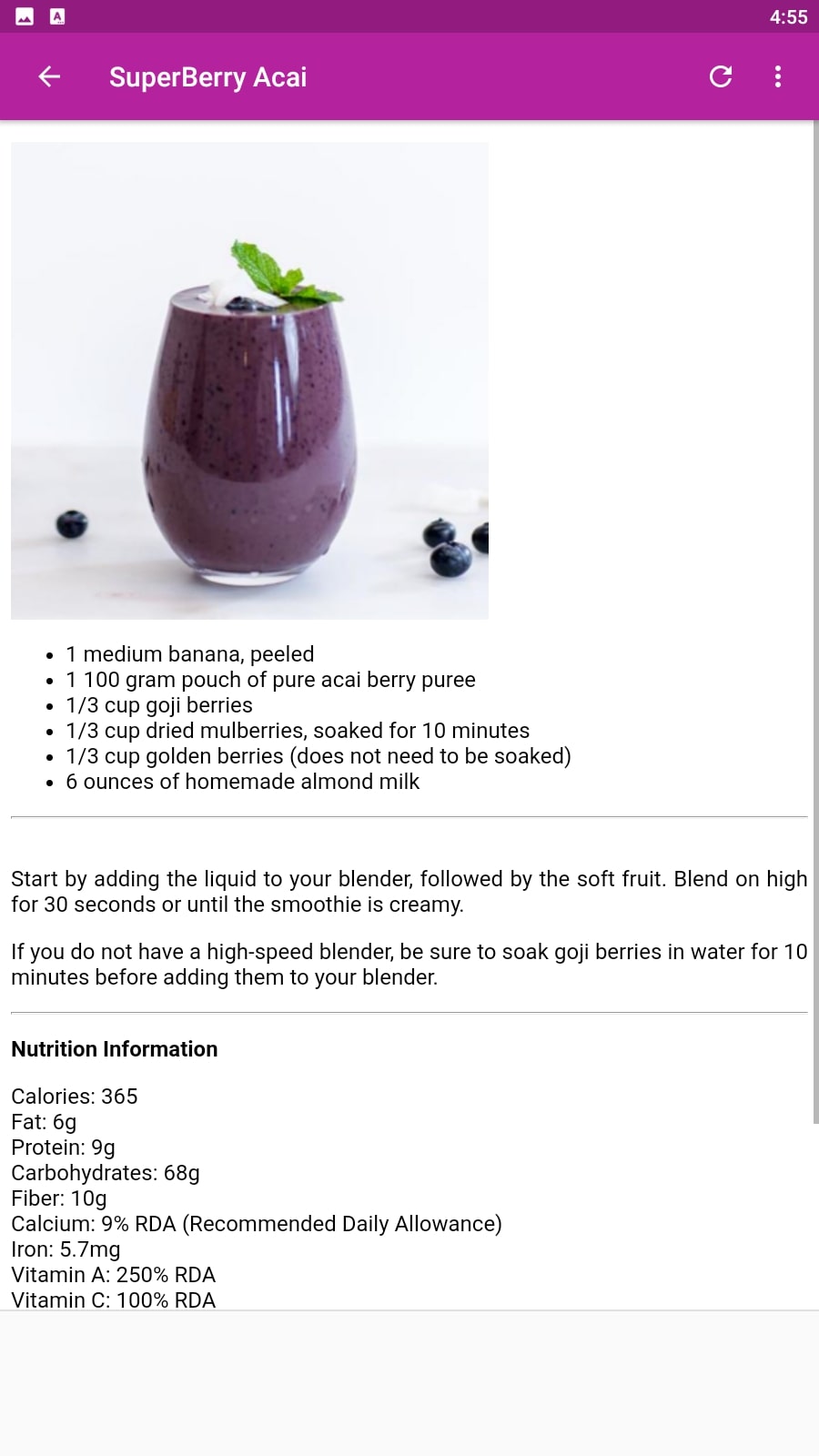 Forget about starvation during weight loss. No harm to your health and no unpleasant emotions. Juicing even prevents possible dehydration during exercise and during the hot season.

Simply Smoothies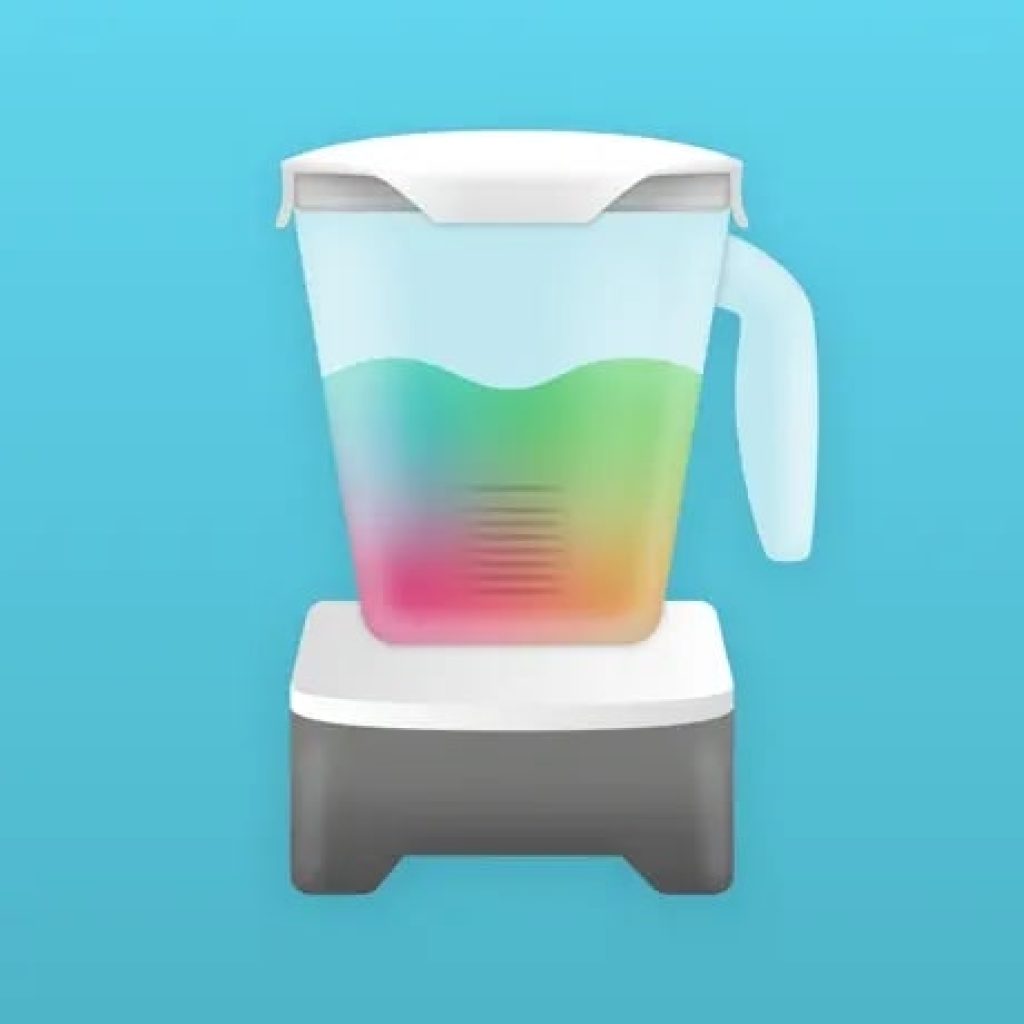 Want to quickly learn how to make delicious and healthy smoothies? Breakfast cereals have been boring for a long time, but you don't know what to replace them with?
Simply Smoothies is an entire recipe book for making smoothies and fresh juices. Now you can start your mornings with pleasant, fruity smells and a feeling of freshness and alertness for a long time to come.
Use a ready-made variety or get your own perfect combination of ingredients. Simply indicate what you are using the drink for.
Perhaps you want to lose weight without rigid diets, or to increase your vitamin intake? Then select the ingredients and the app will work out the ideal proportions for each ingredient.
Choose from 146 ingredients. And with the Pro Pack, your options are not limited at all. Find out how many vitamins and calories are in each serving. Break down a glass of juice into protein, fat, and carbohydrates, and feel like a real chef and make every meal tasty and healthy.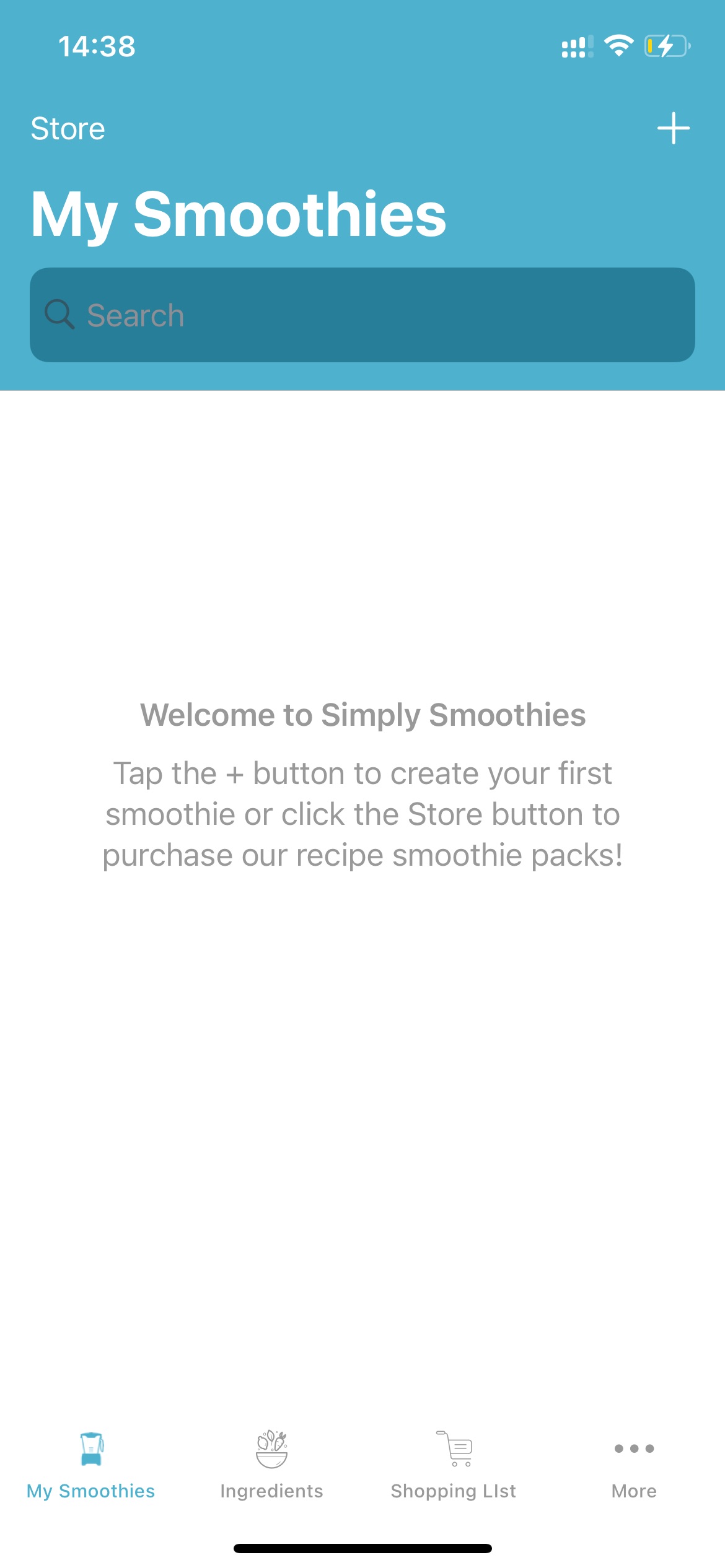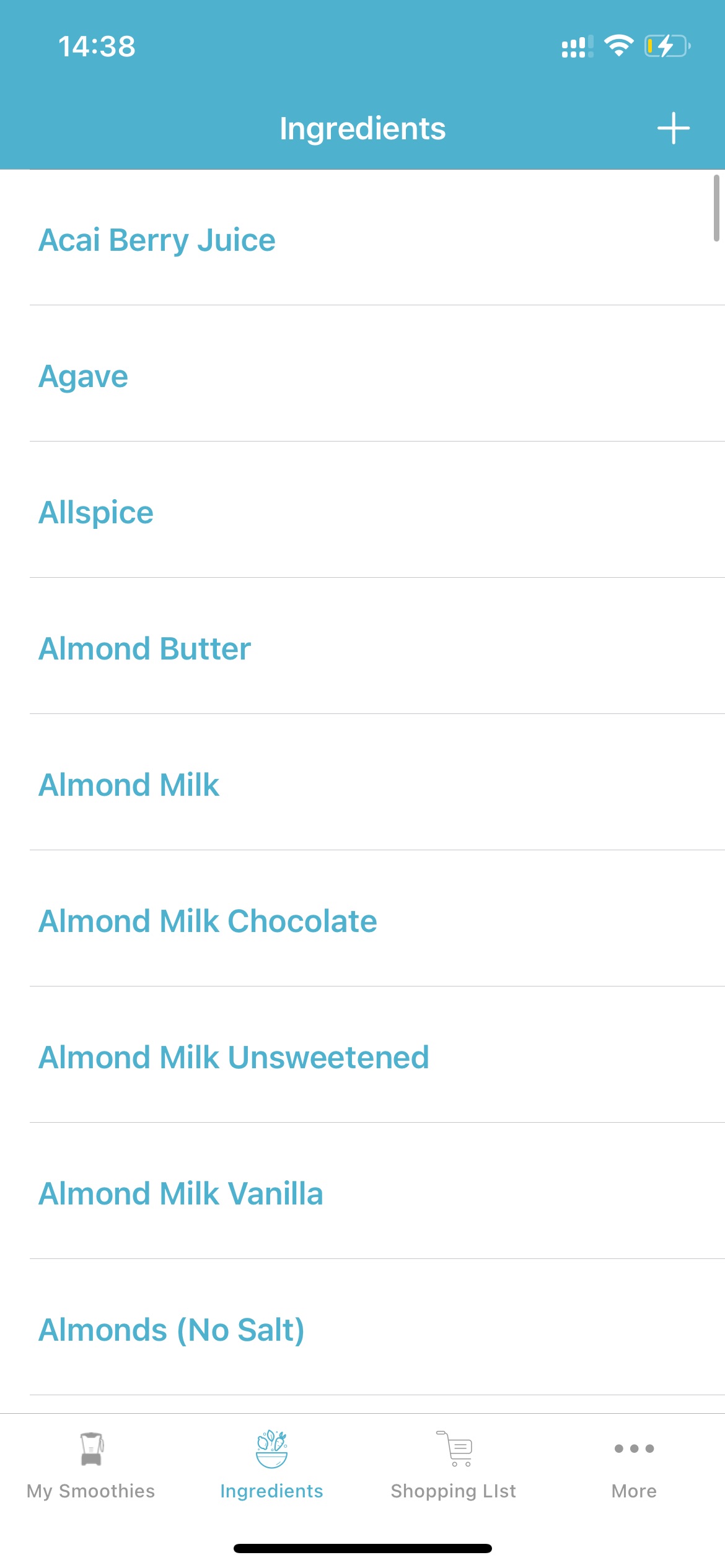 You won't find tips on how to stay healthy and cure illnesses. Simply Smoothies is for everyone who wants to turn ordinary juice into a masterpiece.

Juice Recipes by Endless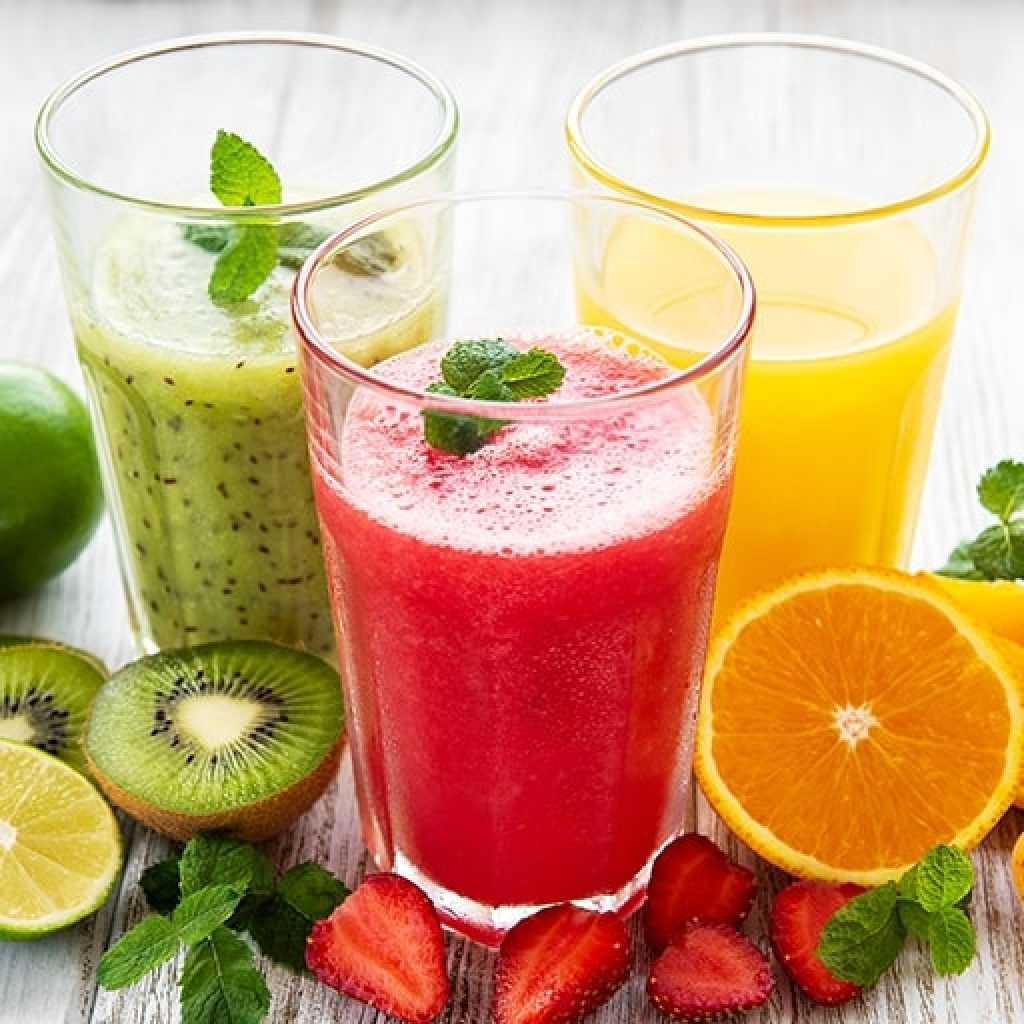 With the Juice Recipes app, you don't have to waste time looking for interesting recipes. Smoothies, fresh fruit and vegetable juices in the most unusual variants.
Choose the most suitable recipe, and in just a few minutes you will get a portion of enjoyment. Natural juices contain beneficial trace minerals and vitamins that help keep you young and healthy.
Reduce your carbohydrate and fat intake without losing important substances. Juices will be a pleasant surprise for guests in the summertime, will delight children in winter.
To prepare any recipe, it is enough to have on hand the right products and a blender. No complicated manipulation: you will need a couple of minutes to get a ready dish.
There are recipes from the most common fruits and vegetables, as well as there are dishes from rare representatives. In natural juices made with their own hands, all the components are preserved.
The pulp is not separated from the juice, so the dish maximally satiates you and quenches your sense of hunger for a long time. This approach contributes not only to the consumption of vitamins, but also to weight loss.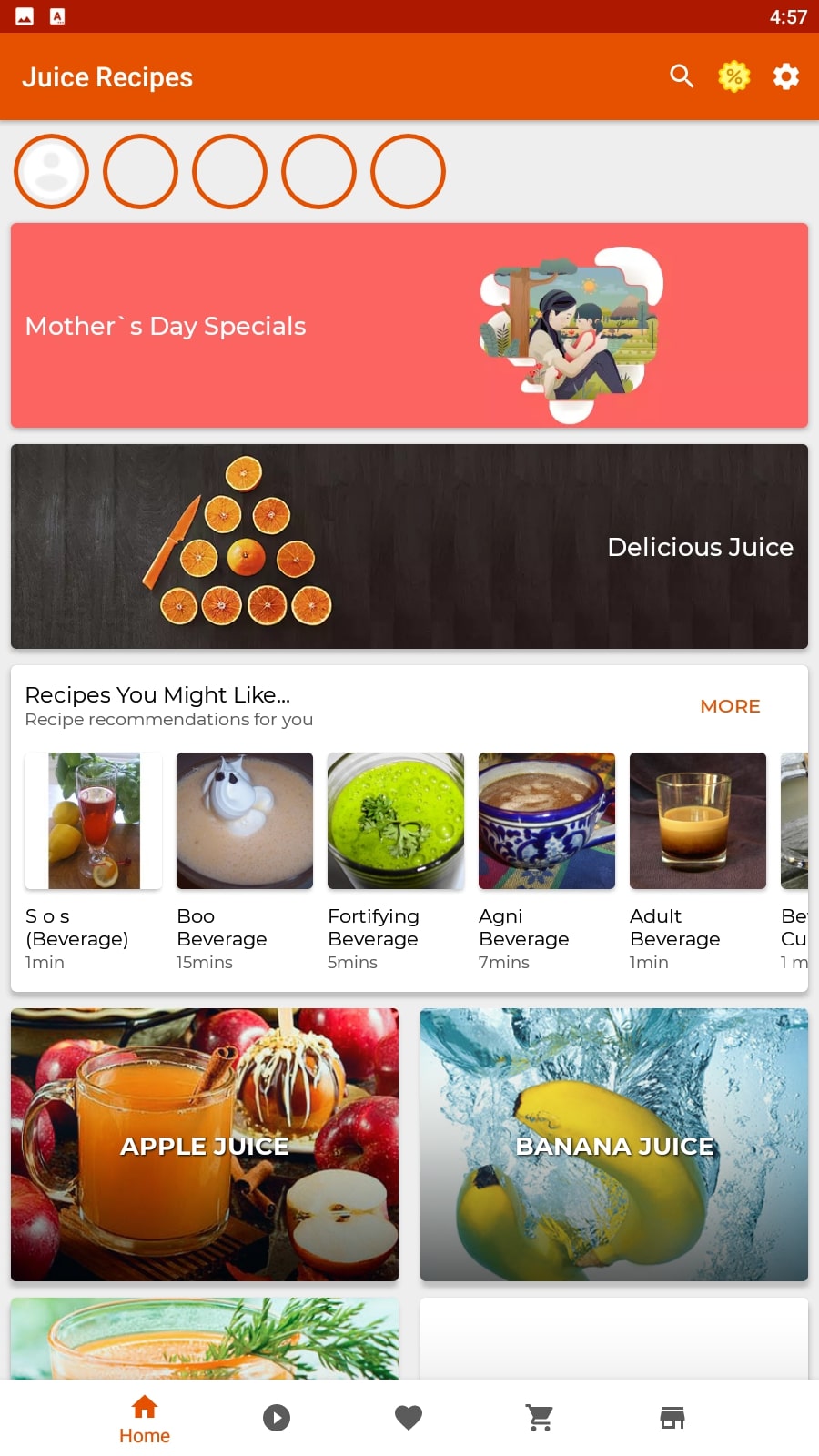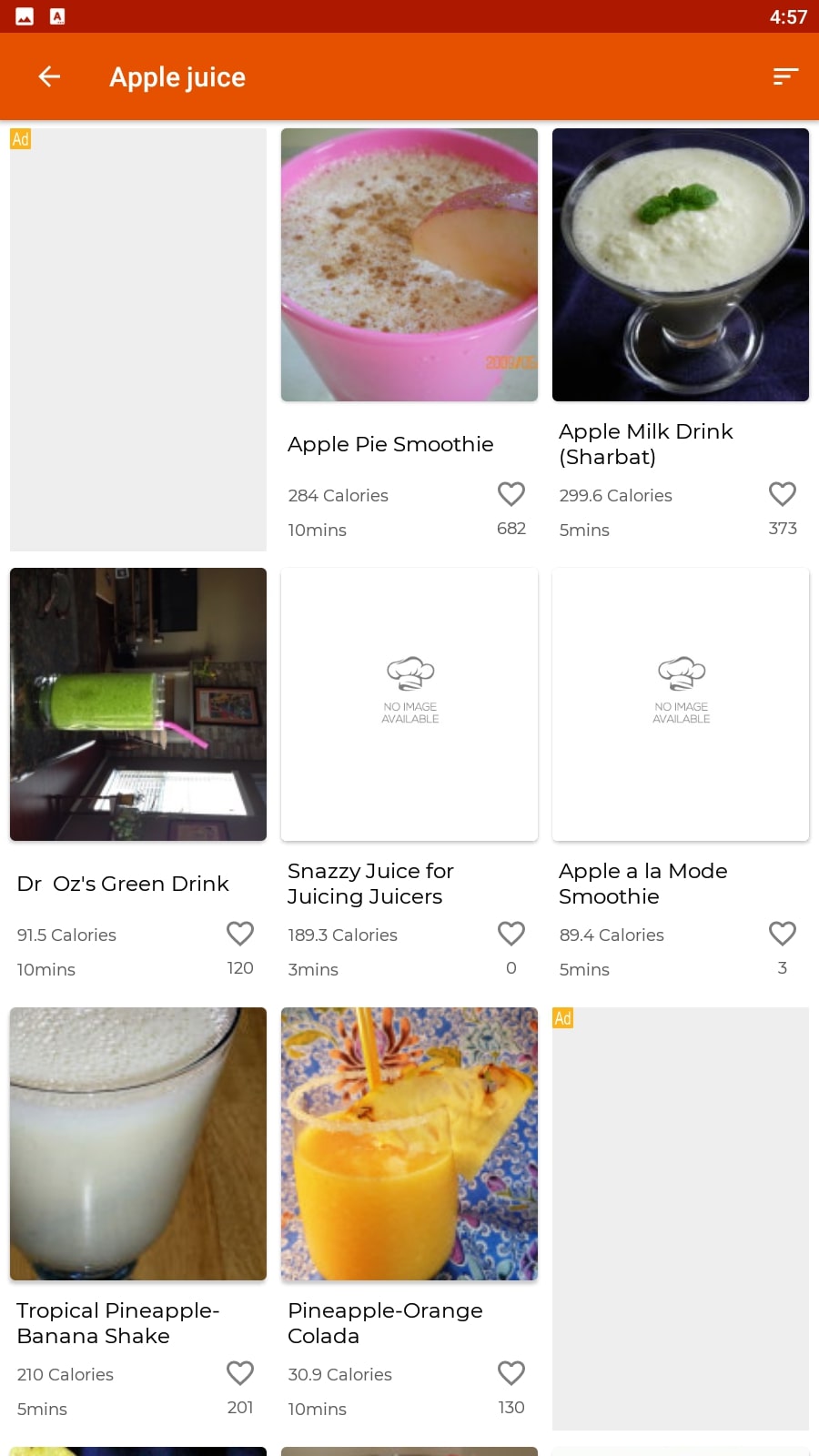 Choose your favorite foods, try new fruits and vegetables. Share your knowledge with your friends and experiment with new flavors.

You may also like: 11 Best Free Keto Diet Apps (Android & iOS)
Juicing Recipes by Squeeze
Want more great cooking ideas? Choose recipes from the Juicing Recipes by Squeeze mobile app.
All of our recipes are conveniently packaged for everyone. Here you will find clear descriptions of each step.
The recipes are created so that you get the results you want in the minimum amount of time.
Free and at any time, open the desired category and choose the dishes from the desired products? Want to try an unusual smoothie with goji berries? Don't know how to use bananas? Want a watermelon smoothie with minimal sugar? Speak up and get some great recipes.
Raw fruits and vegetables that you make your own juices from carry a lot of valuable substances. And it's up to you to decide what ingredients you use today. The recipe book is constantly being updated to delight users with new ideas every day.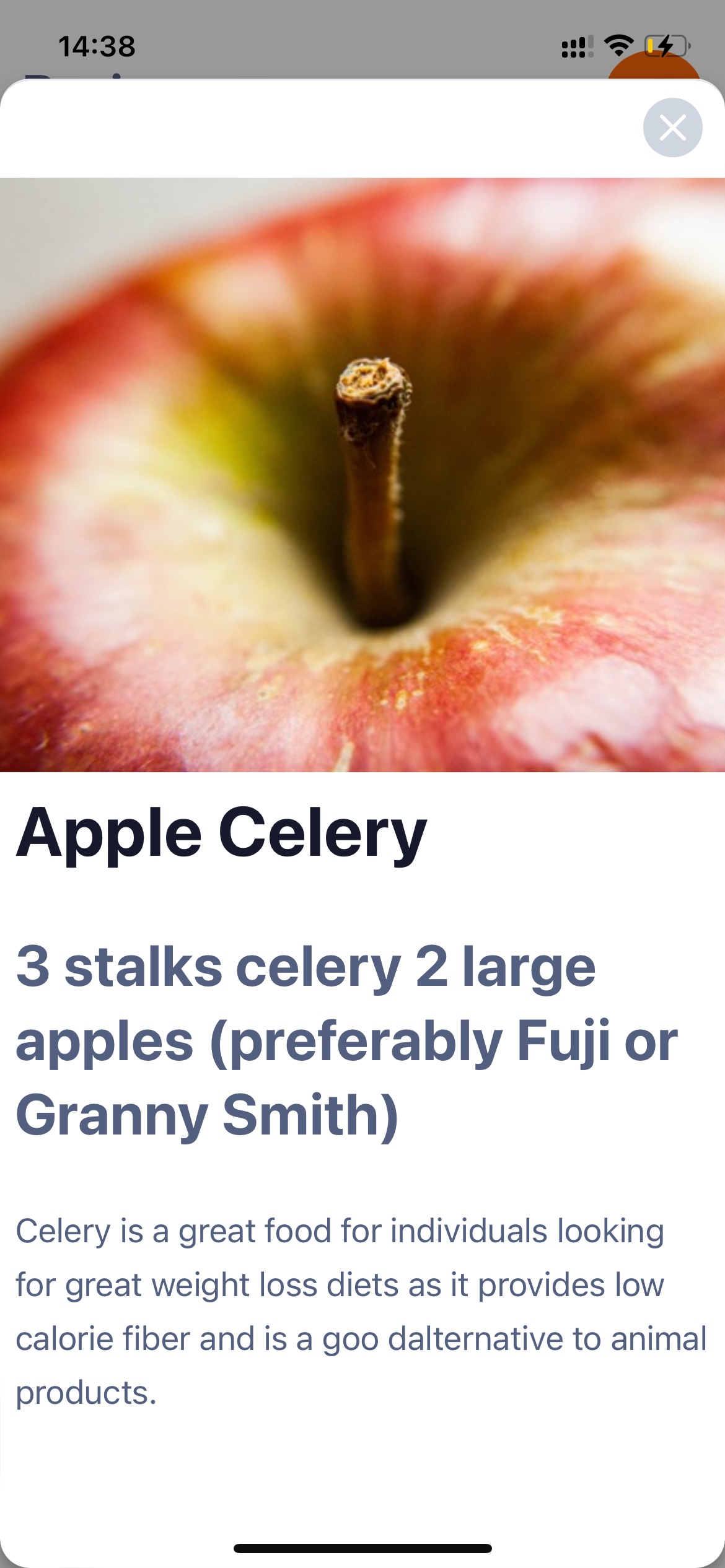 Juicing Recipes by Squeeze supports 20 languages, which makes the platform much easier to use for people from different countries. This app will make life easier if you decide to exercise, lose weight or switch to a healthy diet. Download for free today to show your loved ones your skills.

Fruit juices – Offline Recipes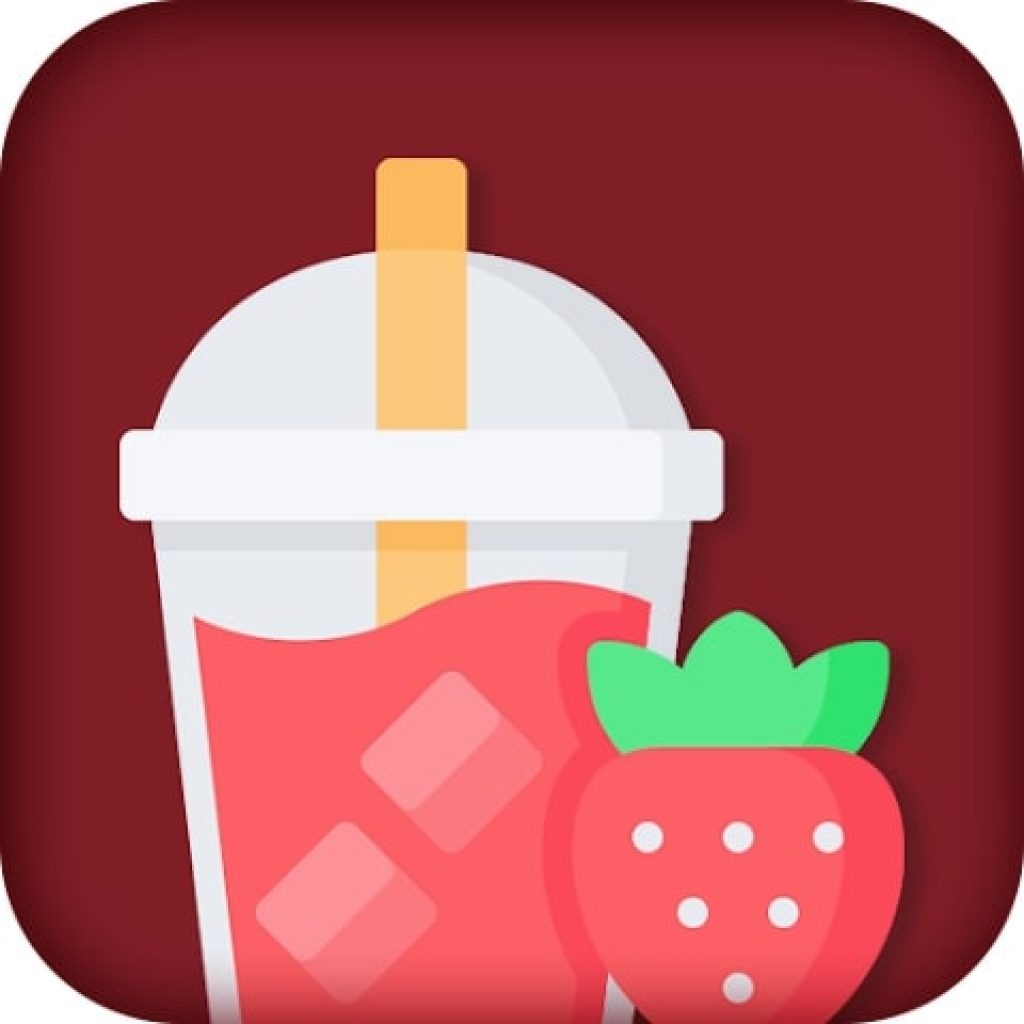 The Fruit Juices app is a must-have for anyone who is a fan of fruit. Now all the recipes for making fresh juices and smoothies are available for free and without an internet connection.
They're handy to use if you're traveling, creating a summer menu for the kids, or just want to expand your diet. Fruit juices have long been popular around the world.
They are equally beneficial for people of all ages. By saturating the body with vitamins, they have a positive effect on mood and well-being.
Besides, a properly chosen fruit diet will help get rid of excess weight without the difficult exercises and prolonged hunger strike.
A huge selection of recipes awaits you. You will find both the most commonplace ingredients, as well as quite unusual ones. Try dishes from national cuisines of other countries. Talk about your experiences with friends and family. Compete in the speed of juicing.
With Fruit Juices any party will shine with new colors. You can use a blender or juicer to make juice from whole fruit. Use the juices as a detox to cleanse your body of toxins and give your skin back a glowing look.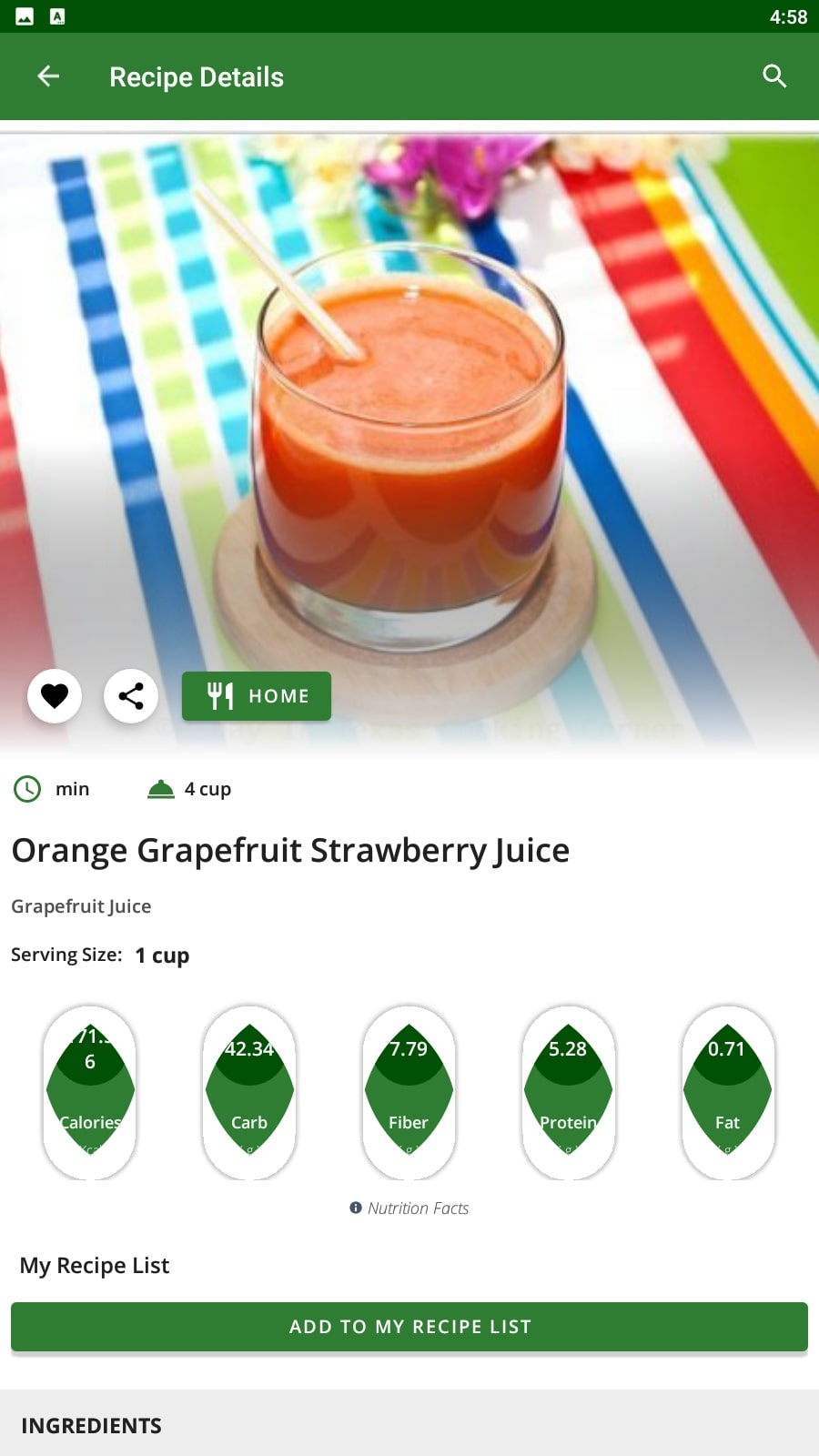 Each fruit contains a different amount of micronutrients, so make sure you know this information beforehand. Feel healthy and happy without the extra carbs and fats.

Smoothie Recipes & Diet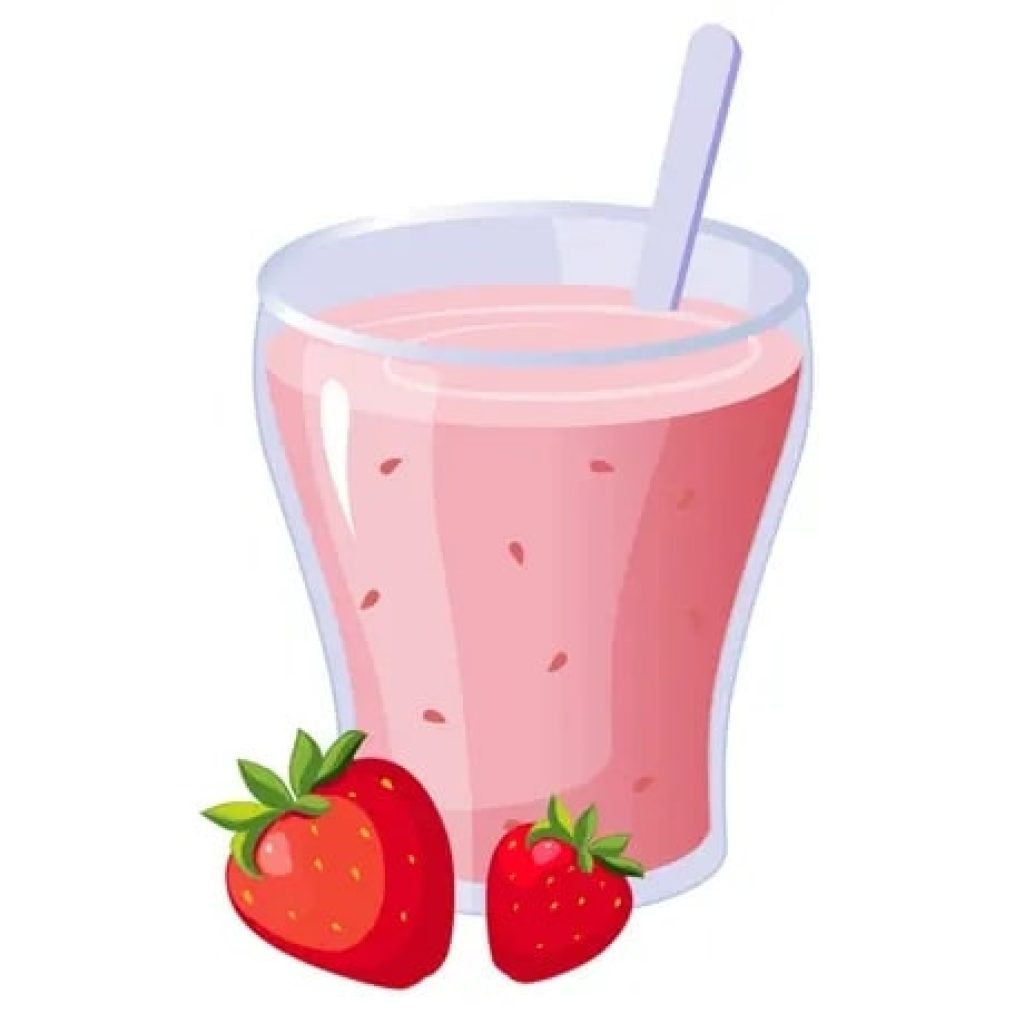 Treat yourself to delicious and healthy smoothies with Smoothie Recipes & Diet. Not only will you find up-to-date recipes for your drinks, but you'll also be able to track your intake.
Did you get your daily allowance of vitamin C? Does a broccoli smoothie help with the issue of excess weight? How do you make healthy foods taste good without added sugar and preservatives?
You will find detailed answers to all these questions on this platform. Don't waste your time cooking complicated dishes that your family doesn't eat. Stop forcing your kids to eat raw vegetables. Use pre-made recipes to make eating right tasty and enjoyable.
Use the calorie counting feature if you want to see your energy balance. Simply enter the parameters you want and calculate the calorie count of each serving. This will help you choose the right beverage for each meal.
Create a shopping list right in the app with one tap. Read the recipe and the appearance of the finished products before cooking. Take advantage of tips on decorating and proper serving.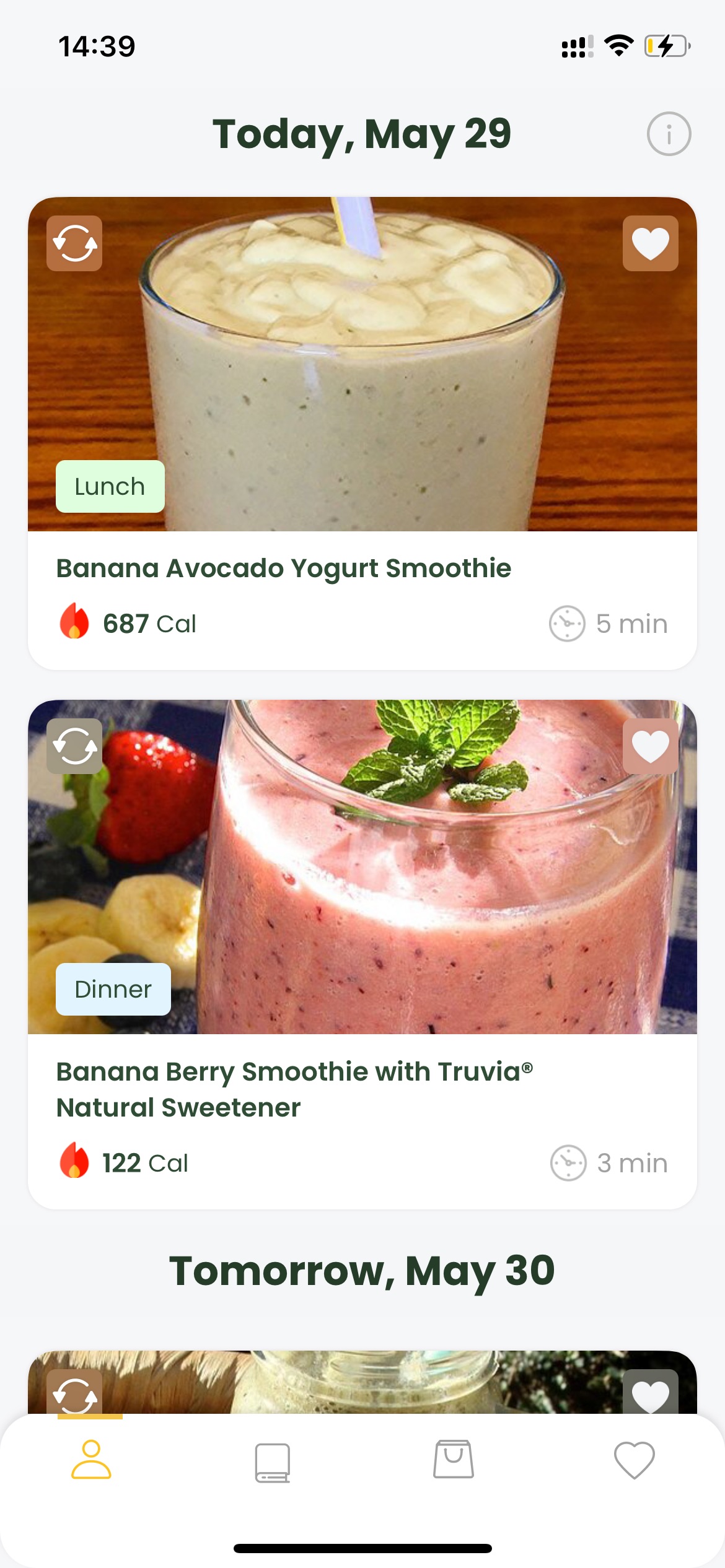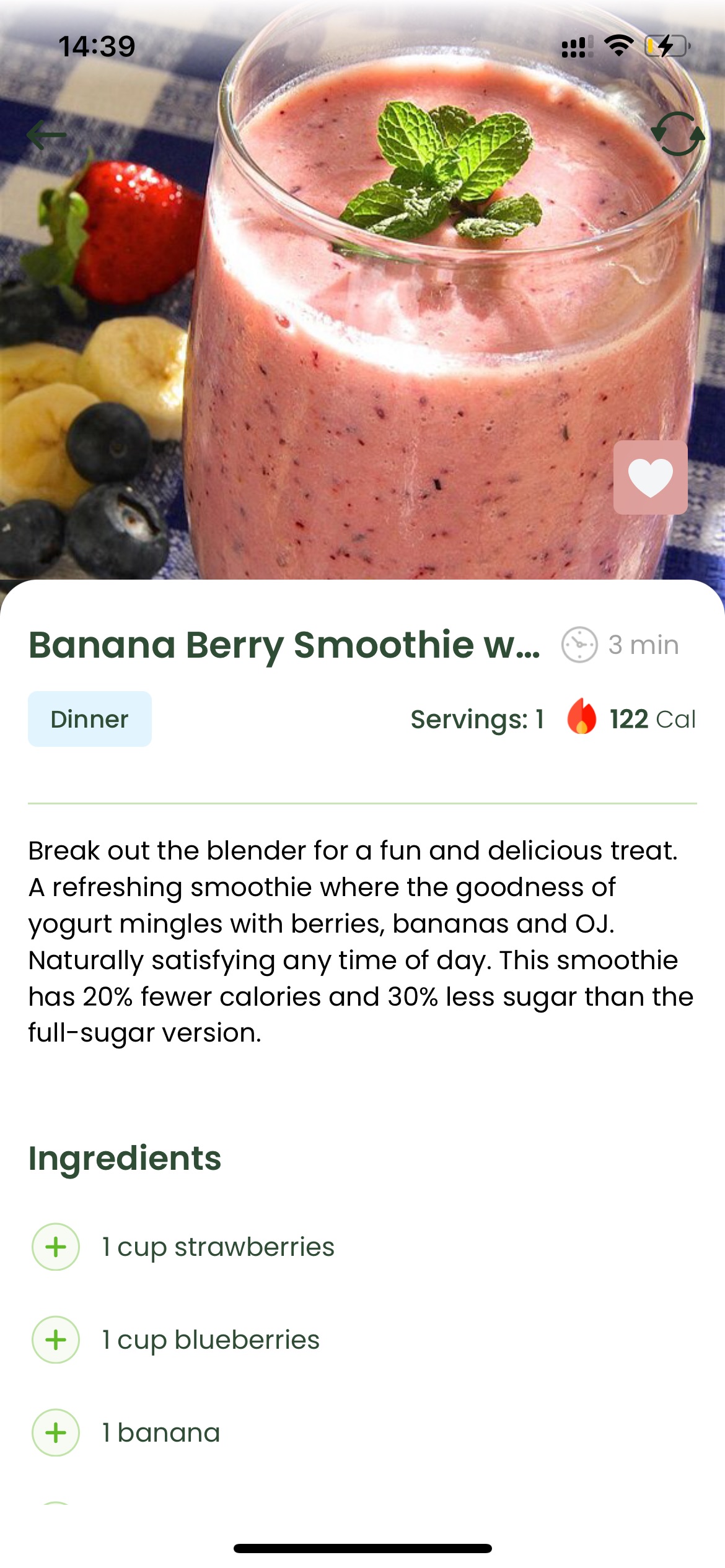 Smoothie Recipes & Diet's bright and stylish design lifts your spirits and motivates you to try new recipes every day.

Juice Recipes by husseinadq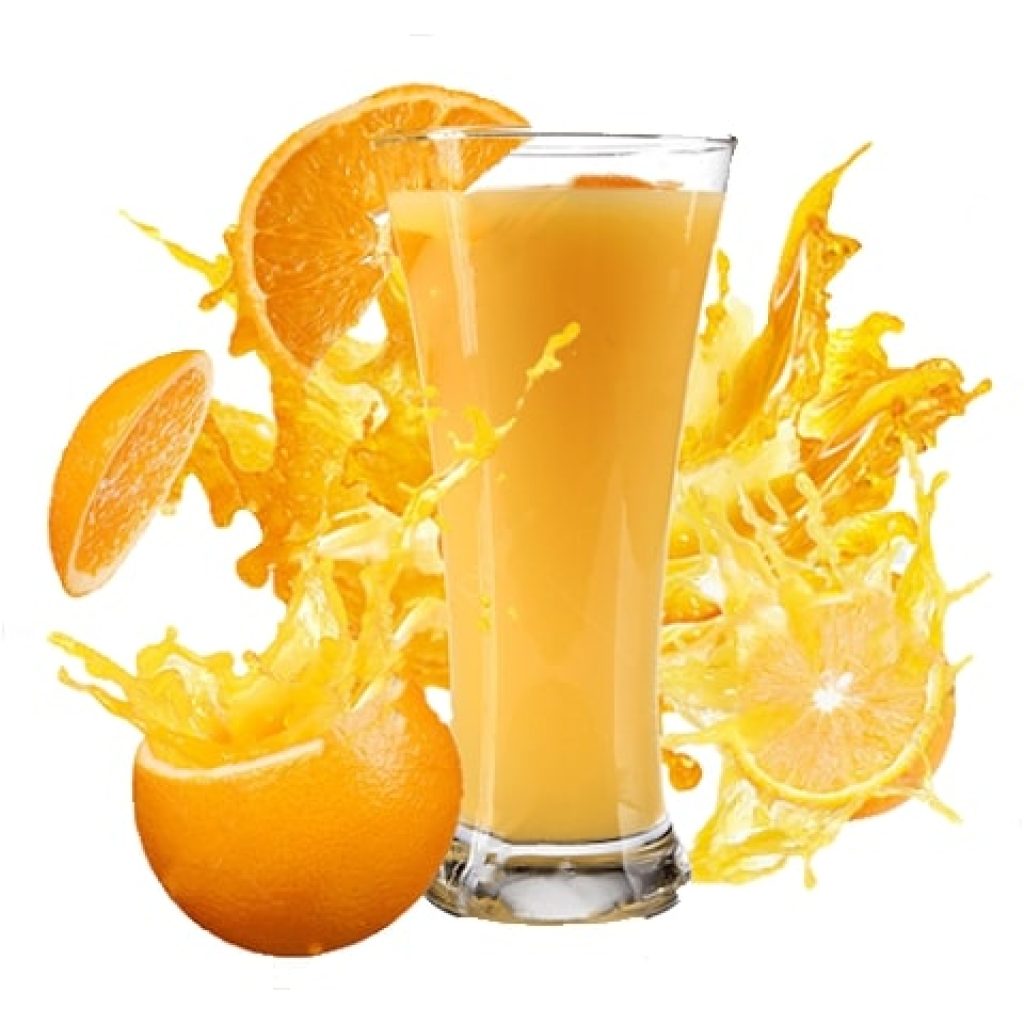 Learn about the hidden possibilities of fruits and vegetables in the Juice Recipes app. This platform contains a large number of different recipes for preparing liquid meals.
All preparations are easy to do in your kitchen without any prior preparation. You don't need complex ingredients or special education to do so.
All dishes require a minimum of time and are great for breakfast for the whole family. Open the e-cookbook offline, use the recipes without a paid subscription. Tell your coworkers and friends about this app to discuss new dishes together.
In addition to the pleasant taste, natural juices provide invaluable benefits to the whole body. By replenishing vitamin deficiencies, they help normalize weight and elevate mood.
Besides, fruit and vegetable juices are excellent for eliminating toxins and detoxification. You will be pleasantly surprised by the effect obtained. Light plant foods allow you to normalize sleep and the immune system.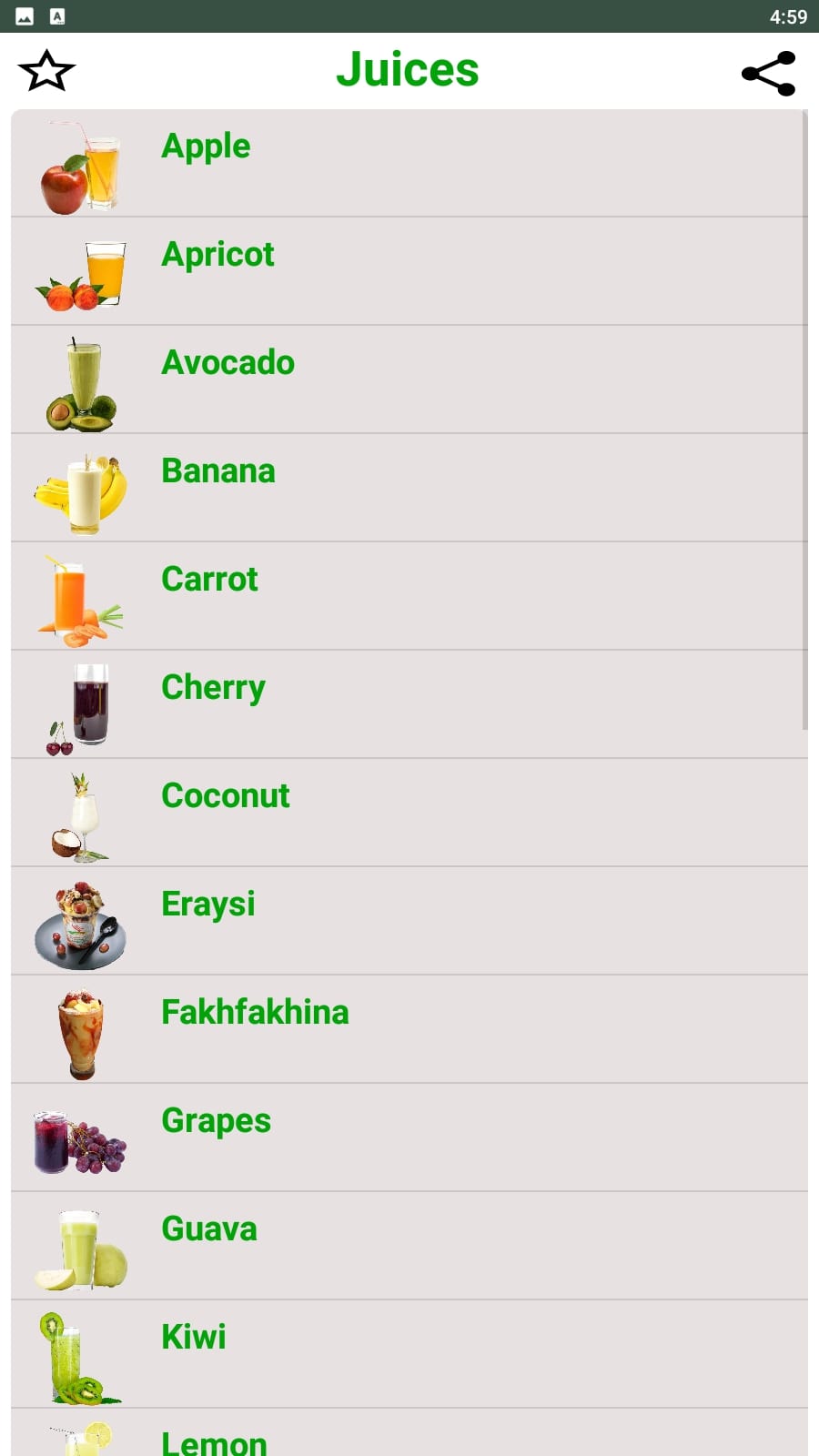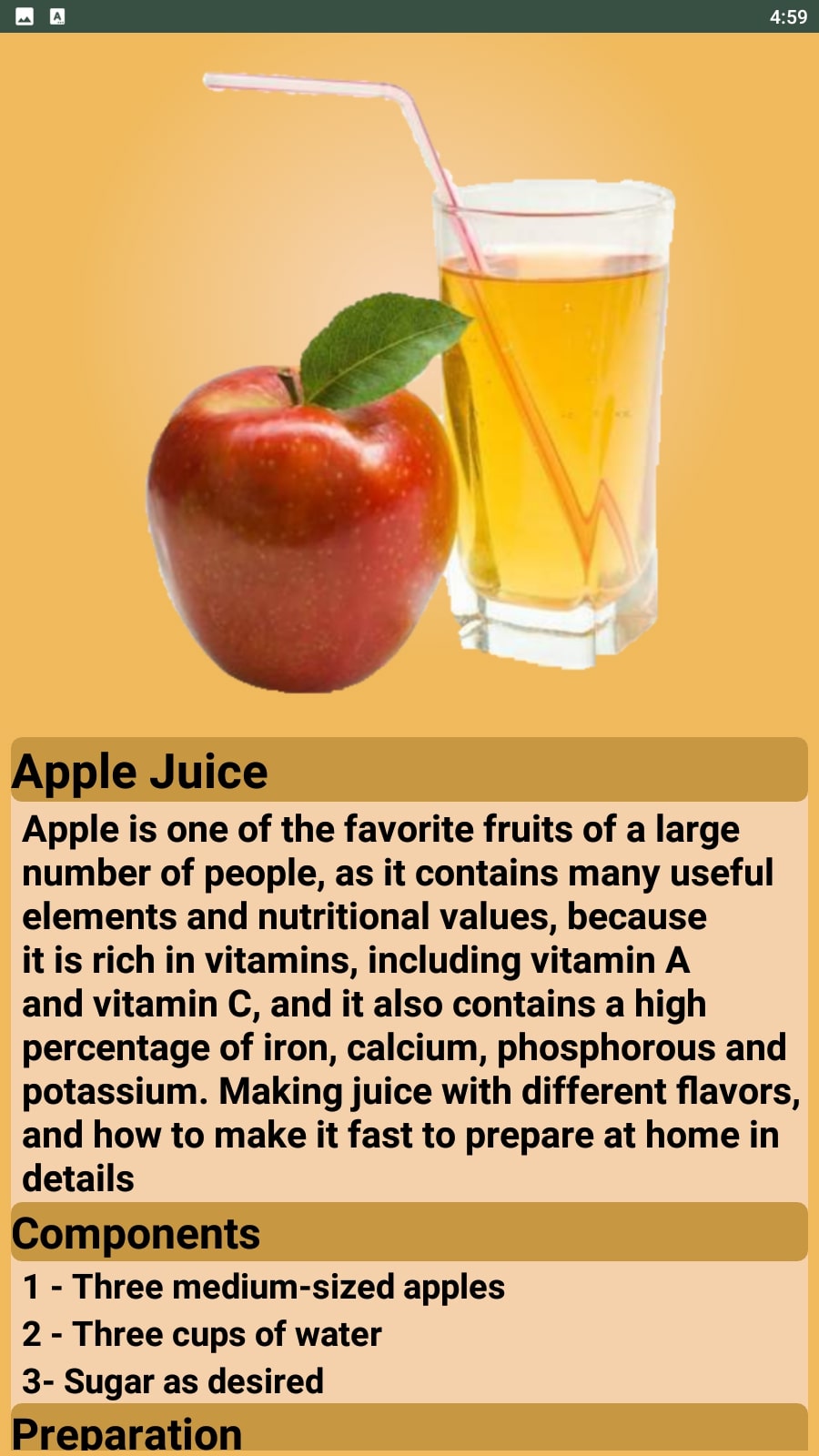 In the hot season it is a great option to combat thirst. During the cold period, juices become the only source of essential micronutrients. Do not leave a healthy and nutritious diet for later.

You may also like: 11 Free Health Coaching Apps & Websites
Smoothie Recipes Pro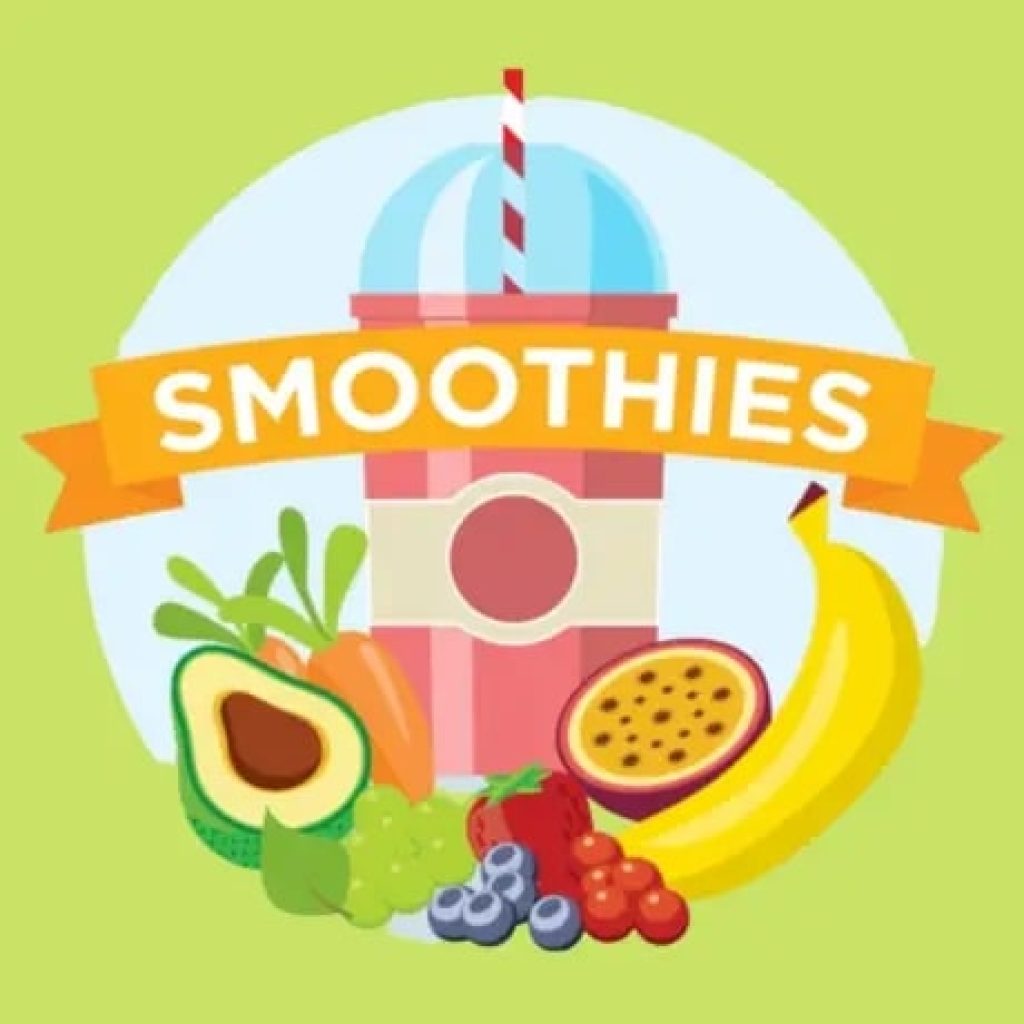 Do you want to lose weight by summer and are looking for new recipes? Do you want to make your body healthier and tighter? Deciding to give up easily digestible carbohydrates in favor of fruits and vegetables?
Then Smoothie Recipes Pro is right for you. A variety of recipes for the pickiest of foodies. Everyday options and more elaborate party dishes. Ability to make your own recipes and share them with other members.
Constant use of fruits and vegetables positively affects your whole life. Boost your immune system with Vitamin C, and conduct a complete detox of your entire body without taking supplements. Only fresh and natural products in your glass.
All the recipes are created so that you can prepare them in record time. They are great for breakfast, lunch, and dinner. A glass of juice can be a stand-alone meal or a buffet-style meal before the main course.
You can always send your favorite recipes to Favorites and not have to search for them again. A smart search engine will help you create a culinary masterpiece from what's left in your fridge.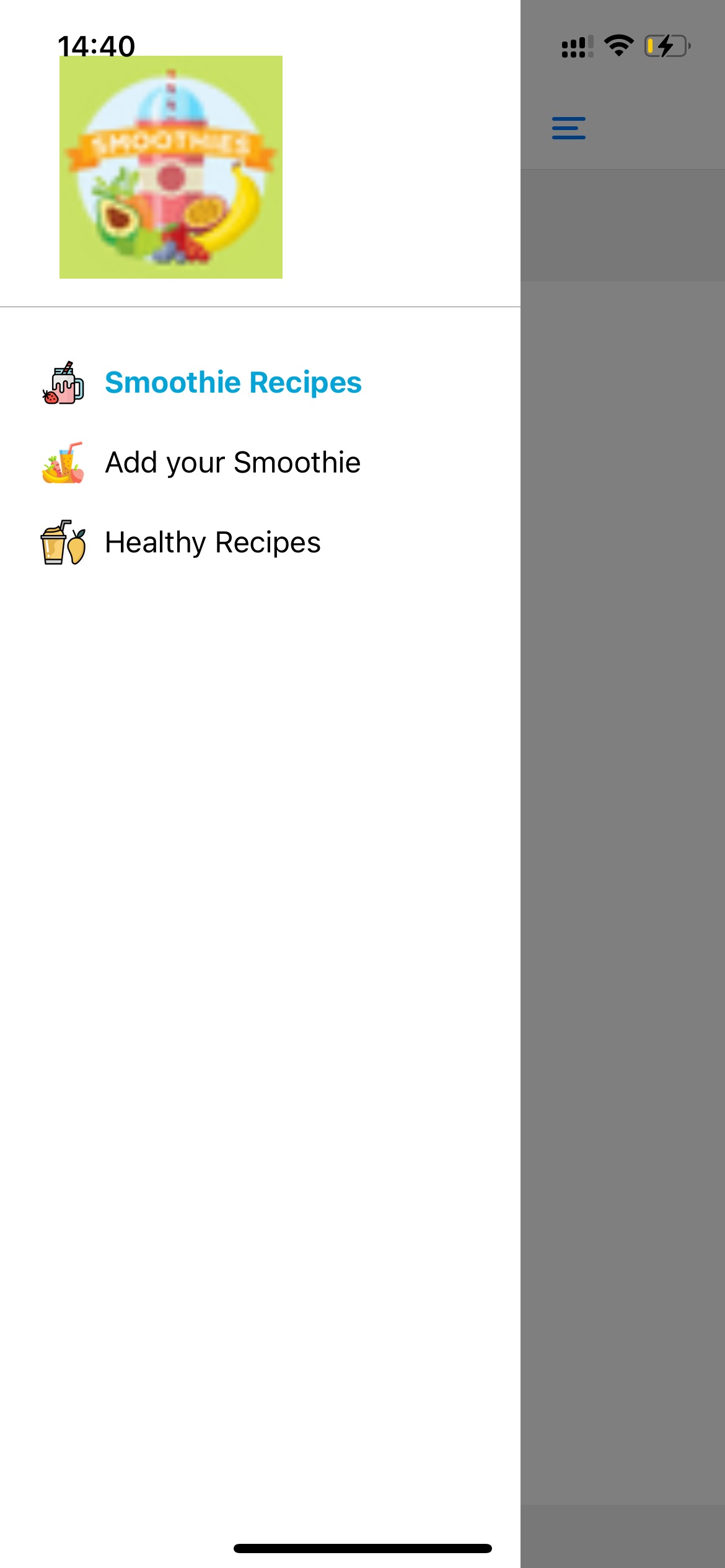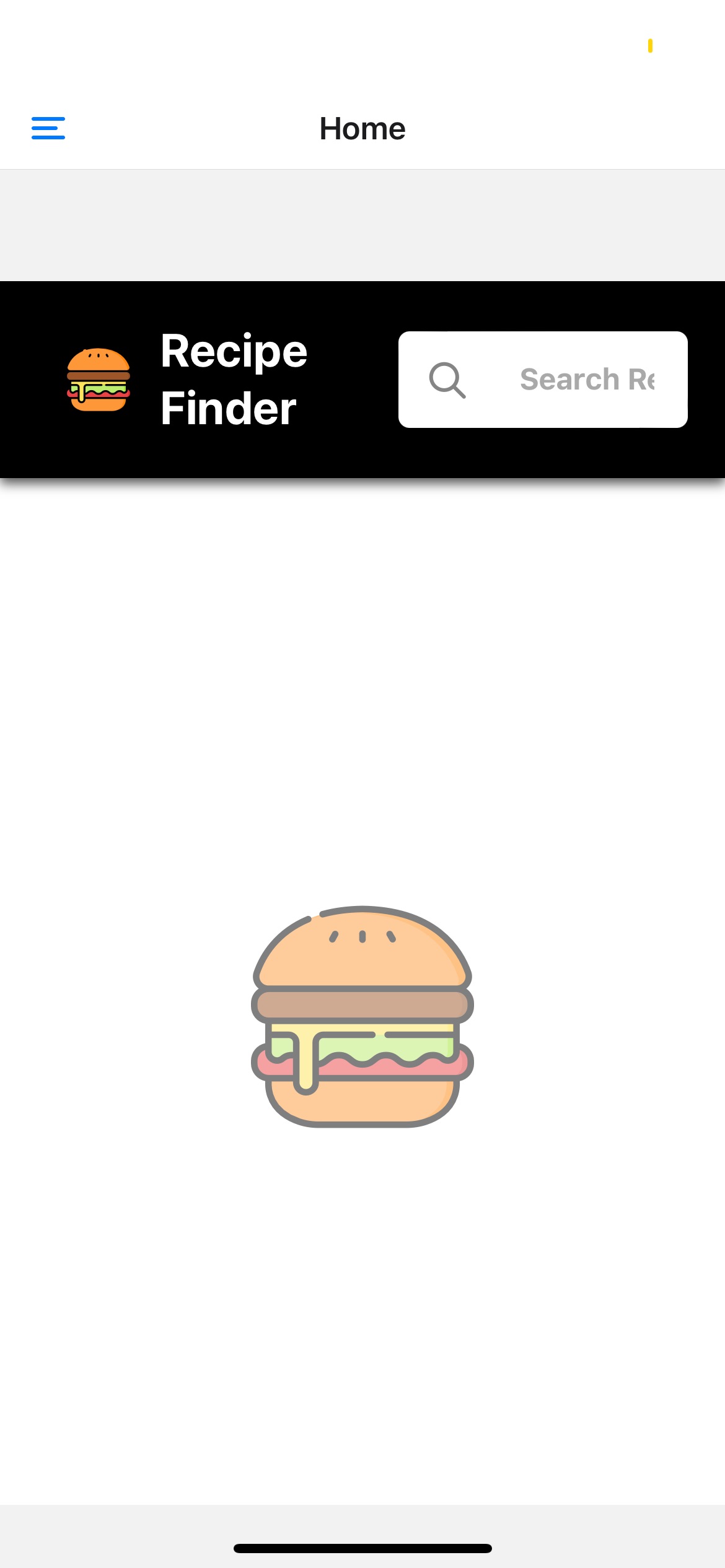 The app takes up less than 66 MB and is not related to power consumption. Enjoy healthy food with Smoothie Recipes Pro.