No matter how someone considers "farms", their popularity is the same. That is, they were, are and will be loved by players, and this is simply not discussed. Even if someone says that he does not like the farm games, and does not understand why people are interested in them, this does not mean that he does not play them himself. Simply sometimes, players are ashamed of their attachment to such a "frivolous" genre.
But what is the main feature of this genre? The answer is already in the title – we are engaged in the fact that we are developing our own farm. Sometimes it's a classic farm, in which you must feed the chickens, milk the cows and do other similar things. And sometimes it happens that we are presented with something more tricky.
Some kind of a space station, a settlement in a hostile jungle or something else – it all depends on the fantasy of the developers. But at the basis, it is the same farm. Another entourage, another name – but all the same familiar gameplay. There are applications of different developers and not all of them are really high-quality games. In this post, we would like to draw attention to the best simulators of the farm on Android and iOS. So, enough introductions, go to our TOP-21 farm game apps of 2017.
Hay Day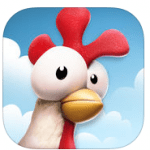 The game is an actively developing farm where you can grow plants, take care of animals, plant trees, and even fish, and extract various minerals from the mine. With each new level, new animals or plant species become available. With the new products, you can produce different goods. The game has an internal store in which you can buy new trees, devices for the production of goods and even decorations for the farm.
All products are stored in special buildings, the size of which must be increased. During the game, you can find items to increase them.
Hay Day is the best game in the farm genre. It surprises with its stunning graphics and a pleasant melody. For all the holidays, diamonds are given, decorations are updated, the developers are not asleep and often pamper players with updates.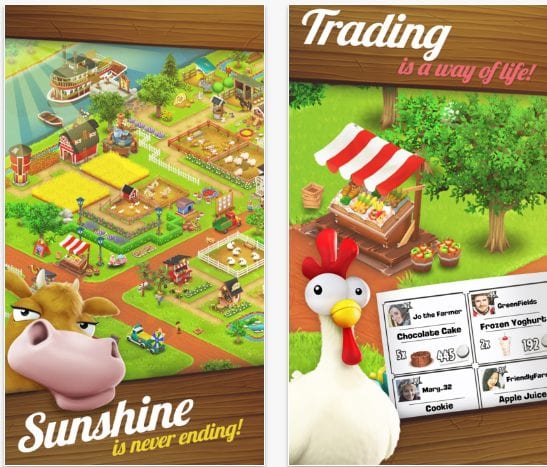 Price: free with in-app purchases
Township
Township is a good game with a simple and intuitive interface. It's nice that the developers have worked well on the graphics, which is now able to impress users. There are many funny characters that fill the life of the city with a positive. There are any different buildings, up to the real monuments of architecture. The mass of simple and complex tasks make the game process much more interesting.
Unlike many similar games, everything starts here not from a pure field. On the contrary, in this case, many buildings are erected already. In fact, everything is ready to be improved, and you are not to waste time on starting everything from scratch. The post office, the mayor's office, the plant, the station and even the apartment buildings – everything awaits the real manager, ready to lead the future city in order, making it a real metropolis.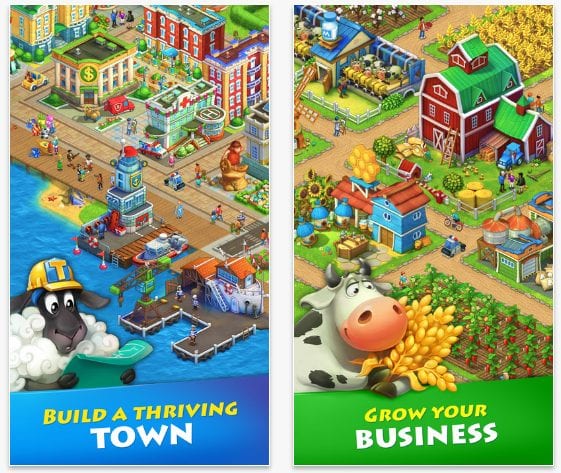 Price: free with in-app purchases
Top Farm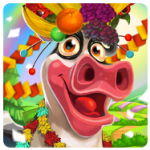 A new farm simulator is now available on your smartphone. Top Farm application will allow you to gain experience in organizing your own farm!
Work on the ground is one of the most difficult. And the virtual experience that you get with the new application will never be superfluous. You have a unique opportunity to create a farm of your dream, modern and eco-friendly. Naturally, you have to solve many tasks, constantly choosing what to do first. What is more important – to buy seeds or machinery, fertilizer or irrigation system? How to grow an organic crop, how to keep it and bring it to the consumer?
In the application, you will meet new friends, pleasant surprises, and even adventures. And, of course, competitions with rivals who also want to occupy their niche in the market of environmentally friendly products. Do not let your opponents get ahead of you!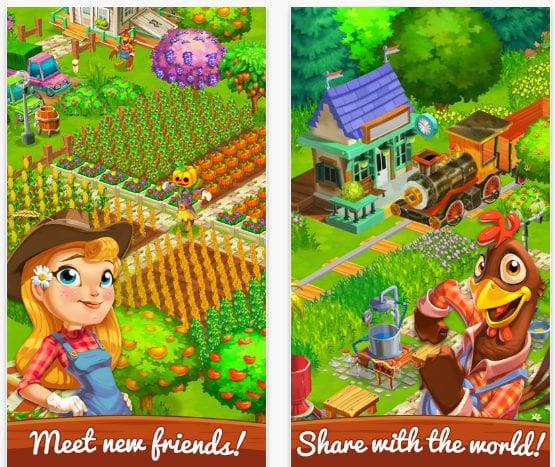 Price: free with in-app purchases
Farm Away! – Idle Farming Game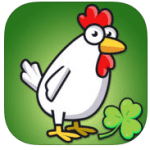 Farm Away! – Idle Farming is a classic farm for Android and iPhone devices. This time the developers decided to avoid various urban simulators and allowed players only to be engaged in farming. So you have to plant, grow, weed, fertilize, harvest and so on.
The project has a good drawing graphics. The design of plants, characters and animals is very sweet. Sounds are funny. There are no complaints about management and interface. However, the sameness of a gameplay make this farming game boring sometimes.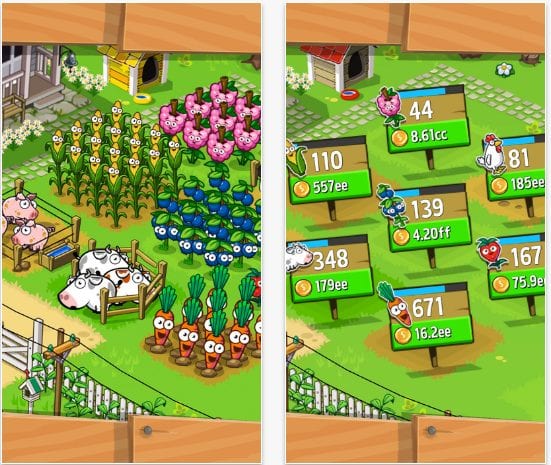 Price: free with in-app purchases
Family Farm Seaside – Play Harvest & Farming Game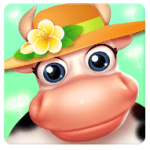 Family Farm is another farm game in which players will build an ideal farm. The application has been downloaded more than 50 million players, so you will have someone to play with. For interaction with other players, you will be given additional points.
Family Farm Seaside has excellent graphics. Plant seeds, get a harvest and sell it to your neighbors. Likewise, deal with livestock. Compete against other players for trophies that give solid bonuses. Your decisions will determine the success of your farm, the speed of its development and competitiveness.
Family Farm Seaside is a beautiful farm with familiar ideas and high-quality realization. All fans of the genre will certainly like it.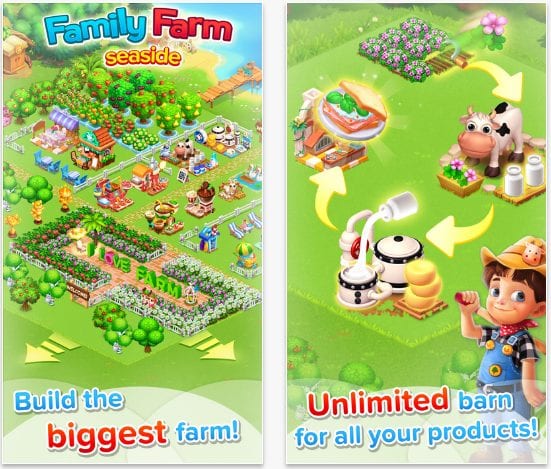 Price: free with in-app purchases
FarmVille: Harvest Swap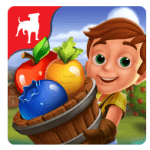 FarmVille: Harvest Swap is a wild mixture of farm and puzzle. The visual design is pleasant and gives only positive emotions. The general style is animated, the elements of the gameplay are bright and colorful, the animation is quite smooth. A wild mix of "three in a row" and "farm" hardly leaves anyone indifferent. If you add an interesting story to all this, then other projects simply will not have a chance.
The gamer will have to play with other heroes, build a farm with them, spend the holidays and much more. Each level is designed as a certain thematic event, which guides you through the storyline. The game process itself is slightly different from the classical one. The player is offered a new experience in the expansion of the playing field and all kinds of bonuses. Gaming is simply mega-exciting, it's very difficult to come off.
There is an integration with social networks. For example, you can invite friends from Facebook to try the application.
FarmVille: Tropic Escape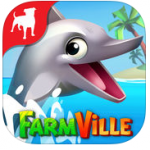 FarmVille: Tropic Escape is a popular farm simulator on a tropical island where we have to develop our own business!
Externally, the game is a standard strategy, in which you still have to work as a kind of manager. Before the passage, the user can independently choose the appearance of his hero, pick up his clothes and several accessories. The game process provides assistance for calm and complete relaxation. There are also functions in the online mode, through which users can create small alliances in trade, exchange crops, and other goods, and also communicate in a general chat.
The main reason for the popularity of FarmVille: Tropic Escape is the visual component of the simulator. To say that it is gorgeous means to say nothing! Bright colors, lovely, hand-drawn houses, and characters, beautiful ocean waters – absolutely everything is done at the highest level!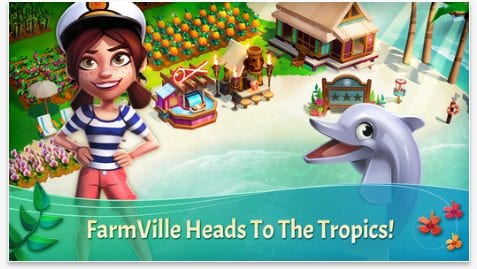 Price: free with in-app purchases
FarmVille 2: Country Escape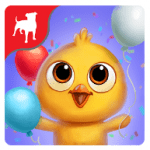 FarmVille 2: Country Escape is a farmer simulator without the need to connect to the Internet. The possibilities are the widest: breeding of domestic animals, harvesting, cooking, fishing and decorating houses and gardens. Interaction with other players will help to improve the financial condition – trade and exchange of goods will fill any shortage. In addition, farm adventures and the search for rare items are realized here.
This game is an excellent example of a combination of a fascinating and balanced gameplay with an attractive graphic design.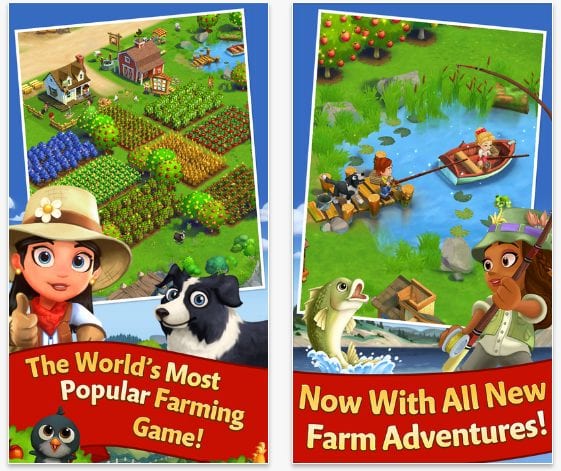 Price: free with in-app purchases
Farm Story™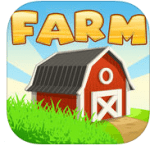 How to create a real paradise on your piece of land, where the conditions will be comfortable for you and your workers? How to save the harmony that many farmers want? Welcome to Farm Story ™ where, together with your friends, you will be able to create the most beautiful farms, grow farm animals and plants!
The game has great and addictive gameplay, which will not let you tear yourself away from the process.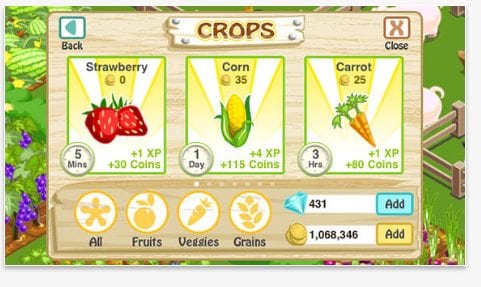 Price: free with in-app purchases
Farm Story 2™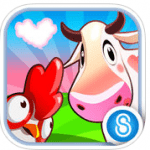 This is the long-awaited continuation of Farm Story ™! Open the doors to an amazing 3D world: harvest, breed funny animals and find pleasant surprises! Play with your friends for free, and win the title of a legend farm, turning a freshly harvested crop into an unmatched treat!
Collect the harvests of colorful vegetables and fruits, look for fresh ingredients for the embodiment of culinary fantasies! Trade vegetables and fruits with friends and neighbors! Decorate the farm with a wide variety of different items. You can even save the memories of the adventures on the farm in a colorful album with the automatic preservation of your progress in the game!
Get acquainted with friendly characters. Good old farmer Jed Fellows will always give useful advice and tell a funny story!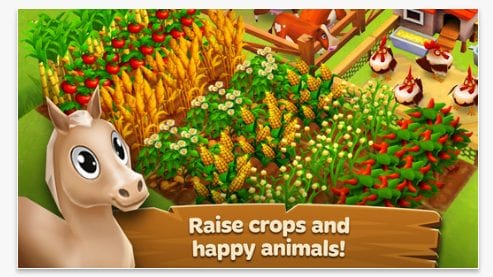 Price: free with in-app purchases
Farming Simulator 14
If before we considered arcades, so Farming Simulator 14 is a real simulator of farming, close to modern realities. The game has several variants which are added each year, but this one becomes the most popular among users.
Initially, you will be given under your control one tractor, one combine harvester and two fields. While you are plowing/sowing or harvesting from the first field, on the second you can leave to work free machines, including autopilot mode.
Price: free with in-app purchases
Farm Paradise: Hay Island Bay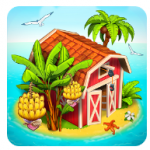 Farm Paradise: Hay Island Bay is an adventure game about agriculture from the creators of Farm Town. The application is an analog of the Farm game. You have to sow and harvest, create the necessary mechanisms, sell your products grown on your base. Create your own menagerie with rare species of animals. Also in the game, you can explore the caves, which are in the jungle. Show everyone that you can create an ideal corner for a farmer even on the island.
You will have to build a farm on which you will grow a crop to support livelihoods. Go on an expedition, find treasures and ancient artifacts. Invite tourists to the farm by creating an airport that will help to transport people. Improve your abilities, go through difficult quests and discover new abilities.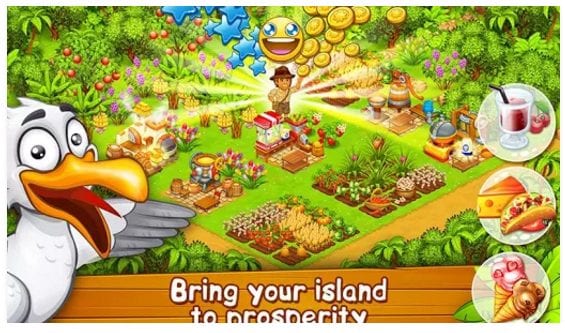 Price: free with in-app purchases
Fairy Farm – Games for Girls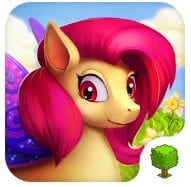 Fairy Farm is the kindest and fantastic game about wizards. Now everything you need for magic can be got right on your farm. Magic have never been so simple and clear – easy training and fun tasks will help you to learn how to play for a few minutes. You can build incredible fairytale buildings, plant trees, grow and tame hundreds of wild and domestic animals! The game collected over 150 different plants, and about one hundred lovely animals for growing. Also, using various herbs and berries, you can prepare various healing infusions and potions.
Develop your farm with the help of magic and build a dream farm. Beautiful graphics, funny characters, and magical adventures will please everyone who loves animal games, farmer simulators and wants to have a cozy garden and garden.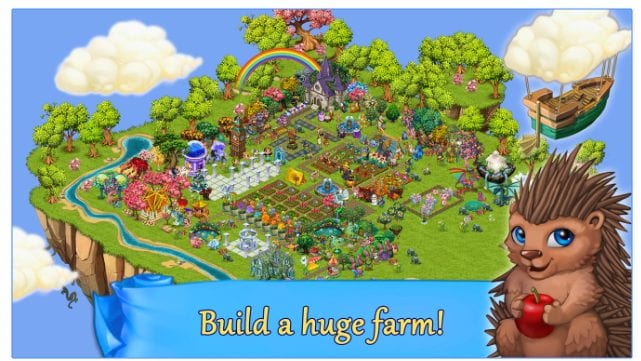 Price: free with in-app purchases
Moy Farm Day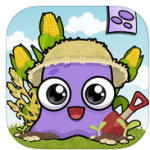 An empty land, located far beyond the city, completely overgrew with weeds, fertile crops have practically disappeared, and the owner's house and warehouse are destroyed and cannot be restored. The owner has left these fertile lands a long time ago and went to the city in search of a better life, and, therefore, it's time to redeem the land and turn a ruinous place into a beautiful farm!
The main hero of the Moy Farm Day application will be engaged in all farm work, and players who want to create a heavenly place will help in the allocation of resources and the promotion of the goods!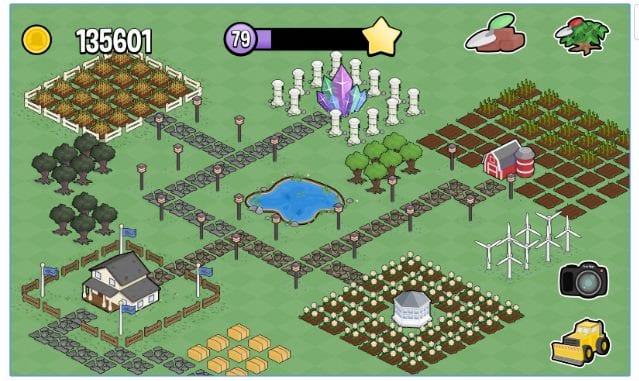 Price: free
Magic Country: fairy city farm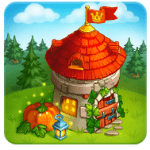 Magic Country: fairy city farm is a casual game in the classical style of "Farm" but in a fantasy-magic setting. Gamers will create their own fairy-tale country and populate it with various characters, as well as erect majestic and grandiose buildings.
Except for government affairs, you can go on a trip to meet adventures and incredible discoveries which are worthy of mentioning in any book on the history of the kingdom.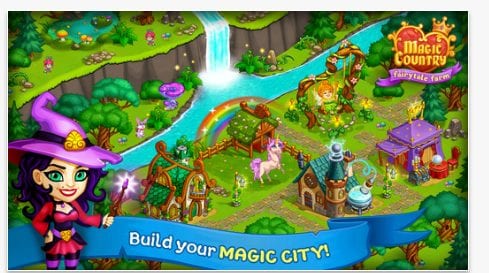 Price: free with in-app purchases
Green Farm 3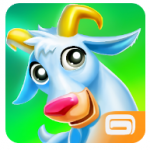 Your old uncle Hull, is famous as an animal lover. He is the owner of the largest flocks in the local district. But since you regularly have to change pastures, and move away from your own farm, he asked you to look after it, in his absence. There are a lot of works, but there is no money, it means that you will have to roll up your sleeves and earn them.
Green Farm 3 is the third part of the good old farm game on Android. You will meet both the usual tasks, and new, so the game does not seem boring or prolonged. As for the innovations, now you can invite friends to help solve current problems, some fascinating mini-games are added, as well as the opportunity to get professions, and trade with neighbors.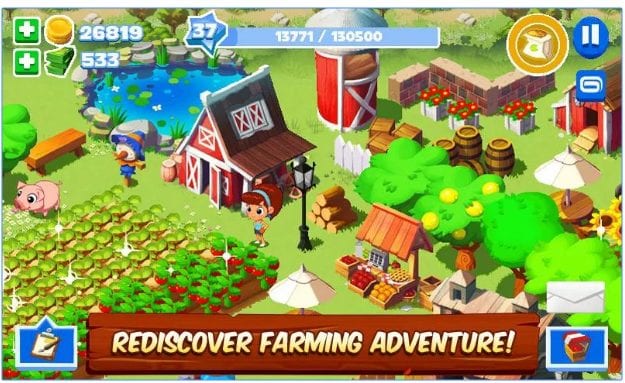 Price: free with in-app purchases
Let's Farm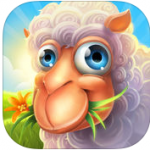 If you thought that the farm boom had ended long ago, the developers of the Let's Farm application are rushing to please you – as it is not so!
Today, the authors of the project suggest you once again to feel like a village dweller and do the hard work on the farm: feed the chickens, milk the cows and feed the neighbors. In return, you will get not only a developed farm but also authority among the villagers.
And what could be better than celebrating the New Year in the company of garden beds and domestic animals?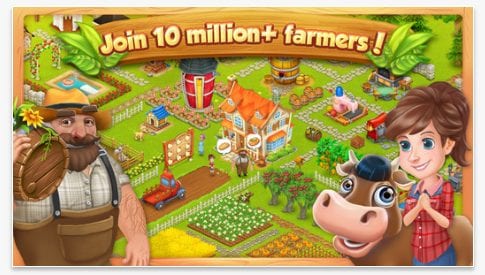 Price: free with in-app purchases
Village and Farm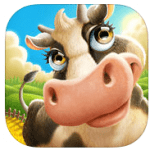 Immerse yourself in the atmosphere of the best game for mobile devices about running a medieval farm! Go your unique way and develop your farm, as our ancestors did.
Your farm just has to become the best, because you are the owner who does not shun everyday work. You have to become an agronomist and a gardener, an economist and a manager, since without this knowledge it is impossible to create a dream farm.
The game can be played for free, but some items can be bought for real money. An Internet connection is required.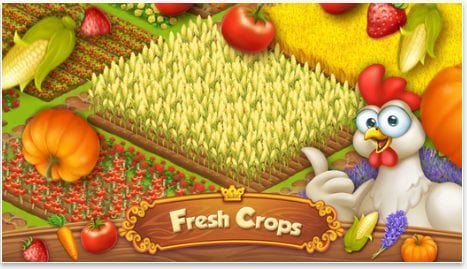 Price: free with in-app purchases
Farm Town: Happy City Day Story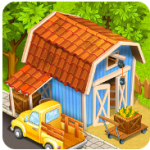 Farm Town: Happy City Day Story is a classic farm game for mobile devices. The game has colorful graphics and extensive functions. Dozens of buildings, many animals, and plants, hundreds of tasks, complete freedom of action.
At the same time, the creators of the game realized an unusual idea, your farm is not a separate world, but just a suburb so that the life of the adjacent city will depend on the development of your enterprise. Otherwise, it's still the same farm.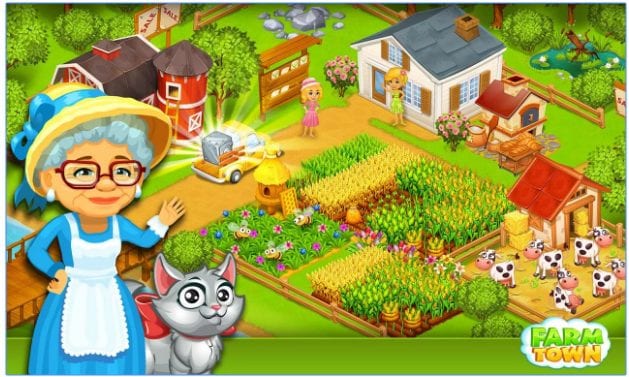 Price: free with in-app purchases
Farm Frenzy Free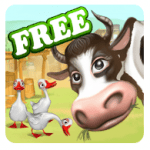 Farm Frenzy is a famous game for mobile devices. It was downloaded more than 10 million times.
Farm Frenzy is a real farm on your mobile Android. You will have cattlemen, chicken coops, and other buildings. You will grow animals and your welfare will depend on it. You should monitor everything that happens on your fun farm – feed the animals, control their breeding, collect food, sell your products, protect the farm.
Frenzy Farm Free has a simple and addictive gameplay. The game is full of good humor, funny animals, juicy graphics and cool voice acting. The game has more than 72 levels. Each has its own task.
Price: free with in-app purchases
Dairy Farm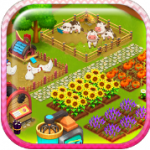 Another farm, which in fact is an advanced economic strategy. Grow crops, bring out new crops, breed animals, trade, etc. You will control the whole cycle of your farm's life. On the earned money it is possible to build various constructions.
Graphics of high quality, colorful, rich pictures. The game menu is understandable, the interface is intuitive.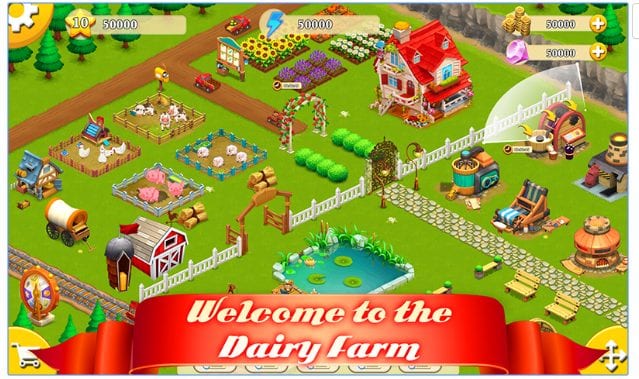 Price: free with in-app purchases
Farm on your Android or iOS –  is an interesting and exciting game. After reading our descriptions you can choose the game that you liked most. Note that the game quickly discharges the battery, so if you have a weak battery, do not be very keen. Are you already playing a farm simulators on your mobile devices? If so, tell us about them in the comments.