Cause and effect games are great for helping children develop problem-solving skills, and get an understanding of how actions can have consequences. They also make great time-killers when stuck in line or waiting at the doctor's office or something.
That's why we've rounded up the best cause and effect games for kids you could try. These games are all different by concept: some help kids learn numbers or letters, and others focus on animals or sensory learning in general. Take a look!
Kids Balloon Pop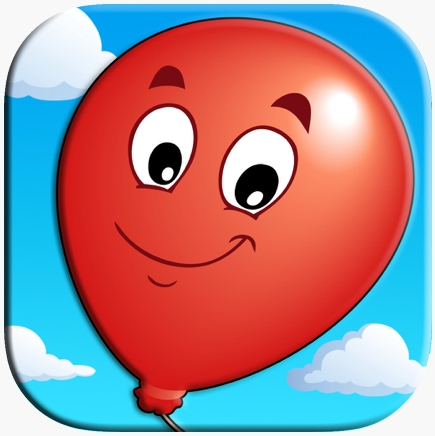 Let's start with a classic balloon-popping game that helps your kids in learning vocab, numbers, and all that. The app works in 10 languages and lets you regulate the speed of the game to find your child's pace. Plus, you'll get to regulate the size of the balloons, which is incredibly useful if your kids are about to play on the phone, not a tablet. The game works offline, so you can launch it at any time.
The concept of this game is beyond simple: the kids need to pop balloons that contain one of the things they are going to learn. There are 5 modes to try, each one with a unique goal. Well, there's a popping mode that is only here for fun (and to introduce the kid to the concept)
Plus, there's a mode to pop balloons that contain letters. The name of the letter gets pronounced as the balloon pops and the same works for the other modes. There's a mode with numbers up to 20, and also one for learning the colors. And when all these are done, there's an extra mode for learning basic shapes.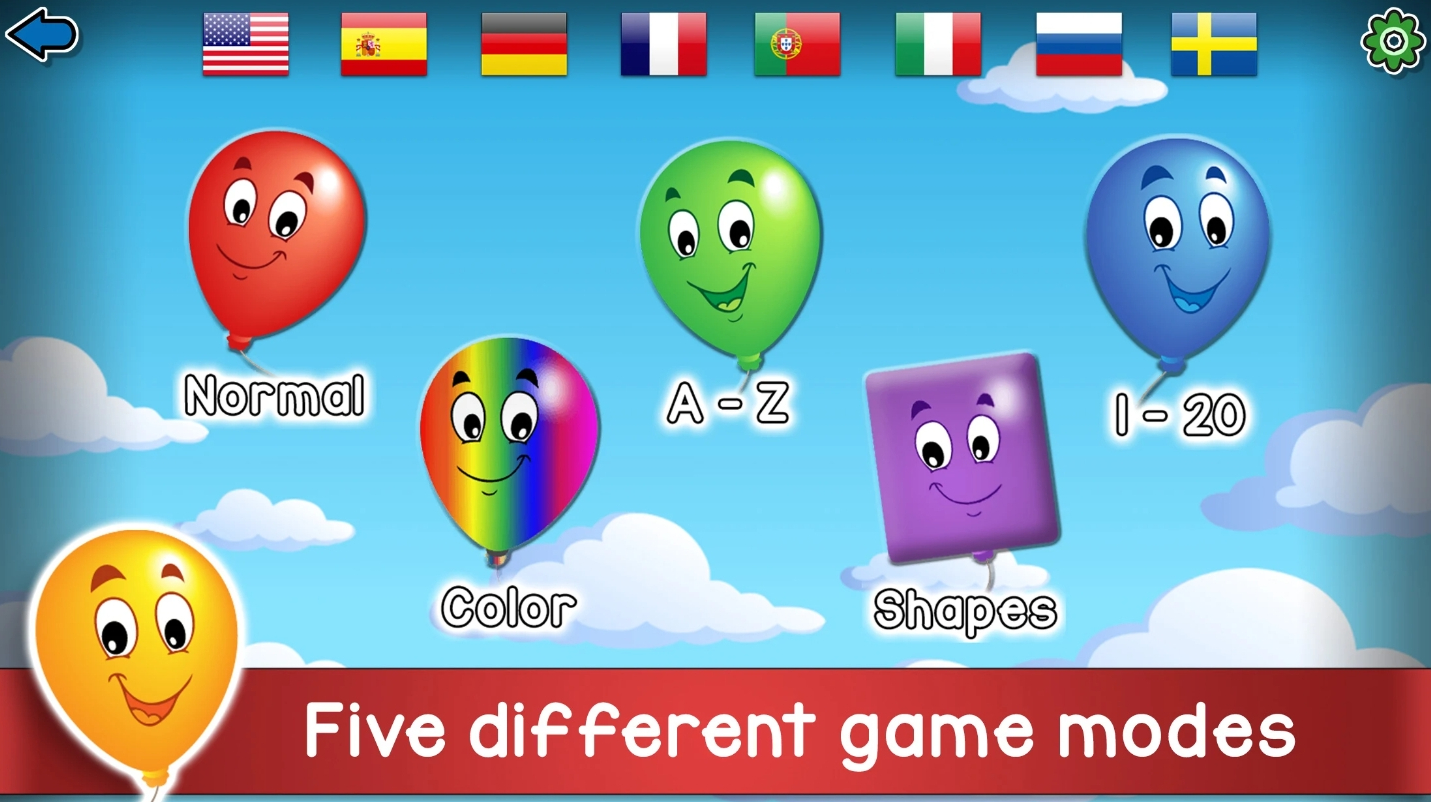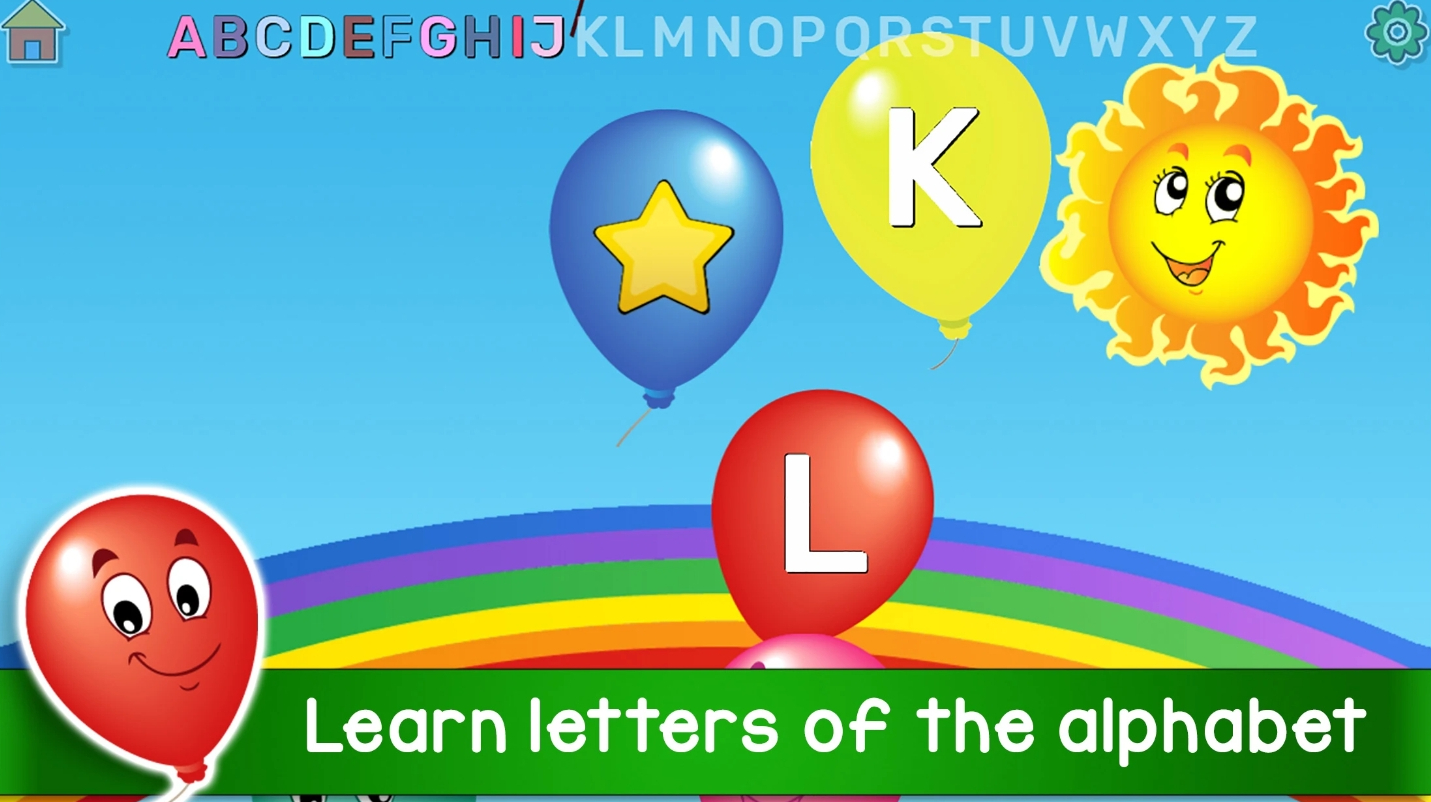 You may also like: 9 Free Memory Card Games for Kids
Baby Games: Piano & Baby Phone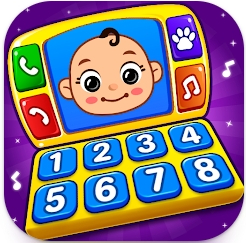 This game is a great option to educate your kid while keeping them occupied. It's a bright and simple app with a few games and activities to pick from. For instance, there's a game that helps the kids to learn about animals, birds, and the sounds they make. The kid will need to match sounds with pics and offer to guess what animal is shown.
Then, there's a game to satisfy your kid's desire to get noisy. It's a music room game to develop kids' motor skills and enjoy the tunes of all kids. The game covers 4 instruments to play with, and the kid will get to make their own music with no effort. The classic balloon-popping game is here as well, and it covers classic, animal, and smiley balloons.
Plus, there's a game that lets your kid create beautiful, eye-catching fireworks with sound effects. This one supports multitouch, so the child can set the show with all five finders. And lastly, there's a phone mode that is here to educate the child on animal sounds, rhymes, and even musical notes. The kid will need to grab a phone and call a certain animal, and the animal will answer with its own sounds.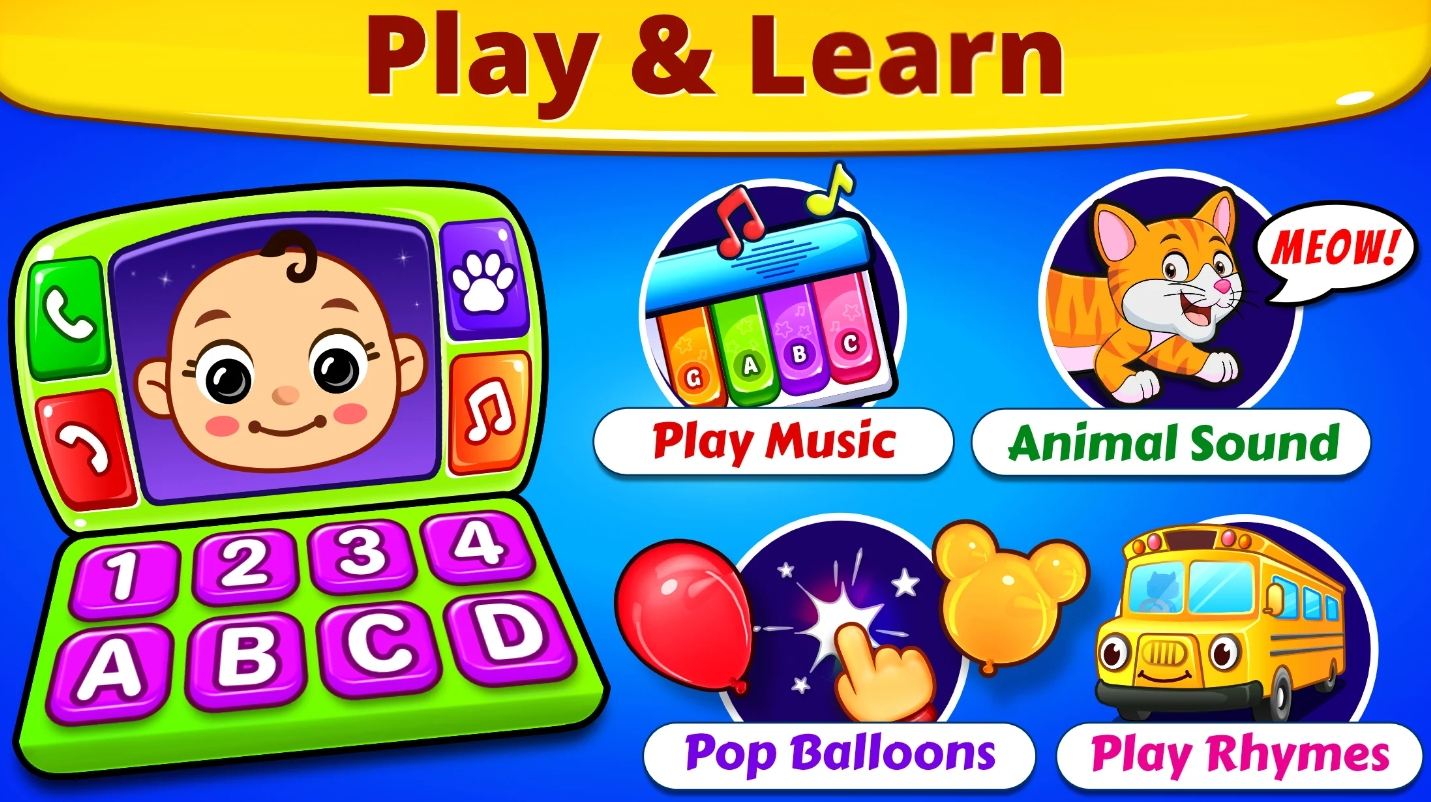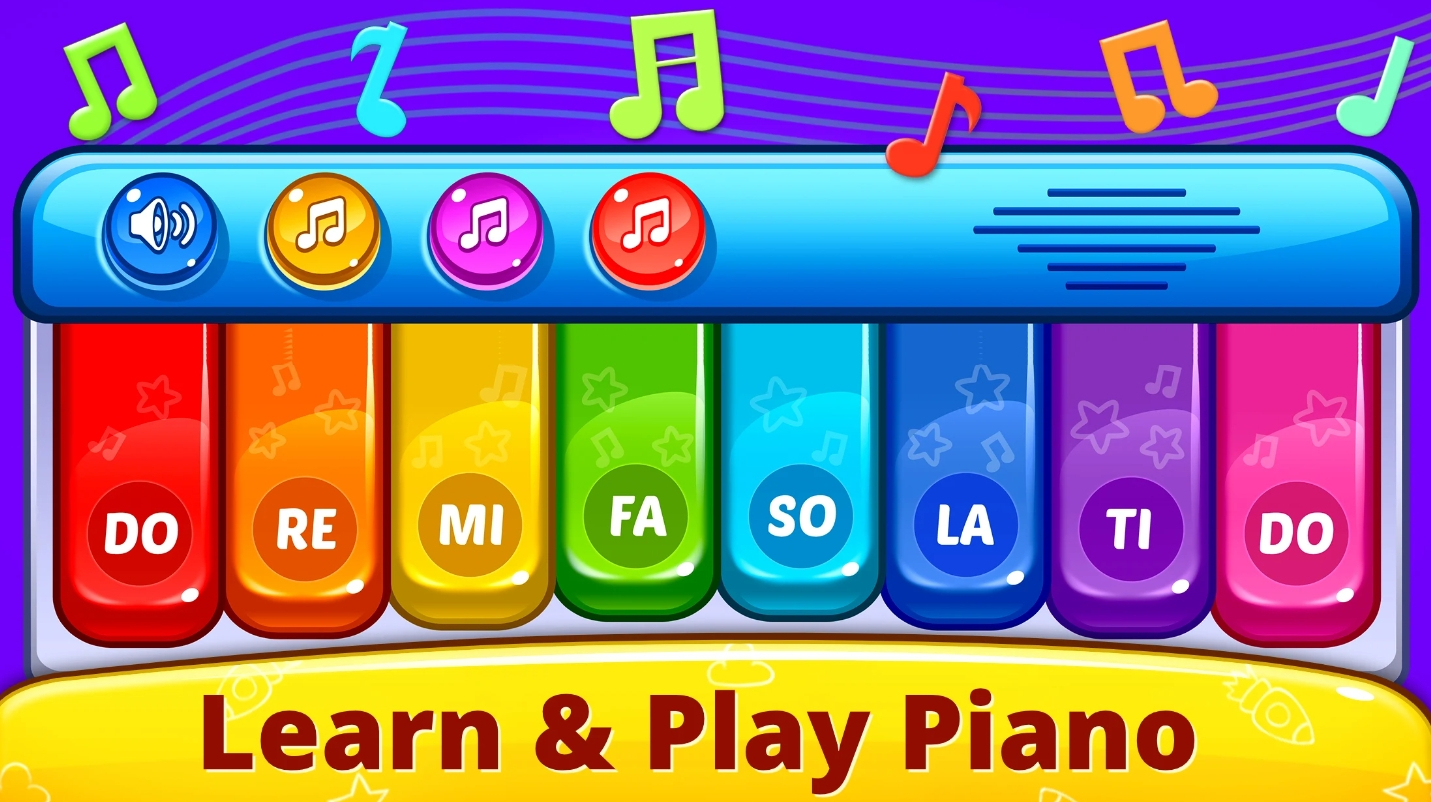 Kids Preschool Learning Games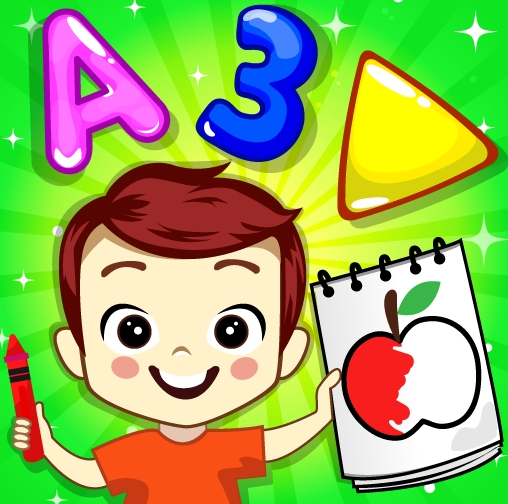 As you may guess by the name, this app gathers together multiple learning games to educate your kid. If you thought the previous app offers a wide range of games, just wait – this one covers 150 mini-games of all kinds. There are cause-and-effect games that entertain your child and help to learn about colors, shapes, numbers, animals, body parts, days, and all the other basics.
All the games are highly engaging and fully narrated to make sure your kid won't get bored. The colorful graphics are eye-drawing as well, and there are also sound effects to keep the child interested. All the games come with age labels, so you can pick one that matches the skills and needs of your child.
There are tons of games to improve the kid's memory and train the brain in general. And if that's not enough, there are over 750 drawing pages with color books of all kinds. The size of the characters and in-game items can be adjusted, but it's better to get this game on the tablet for better perception.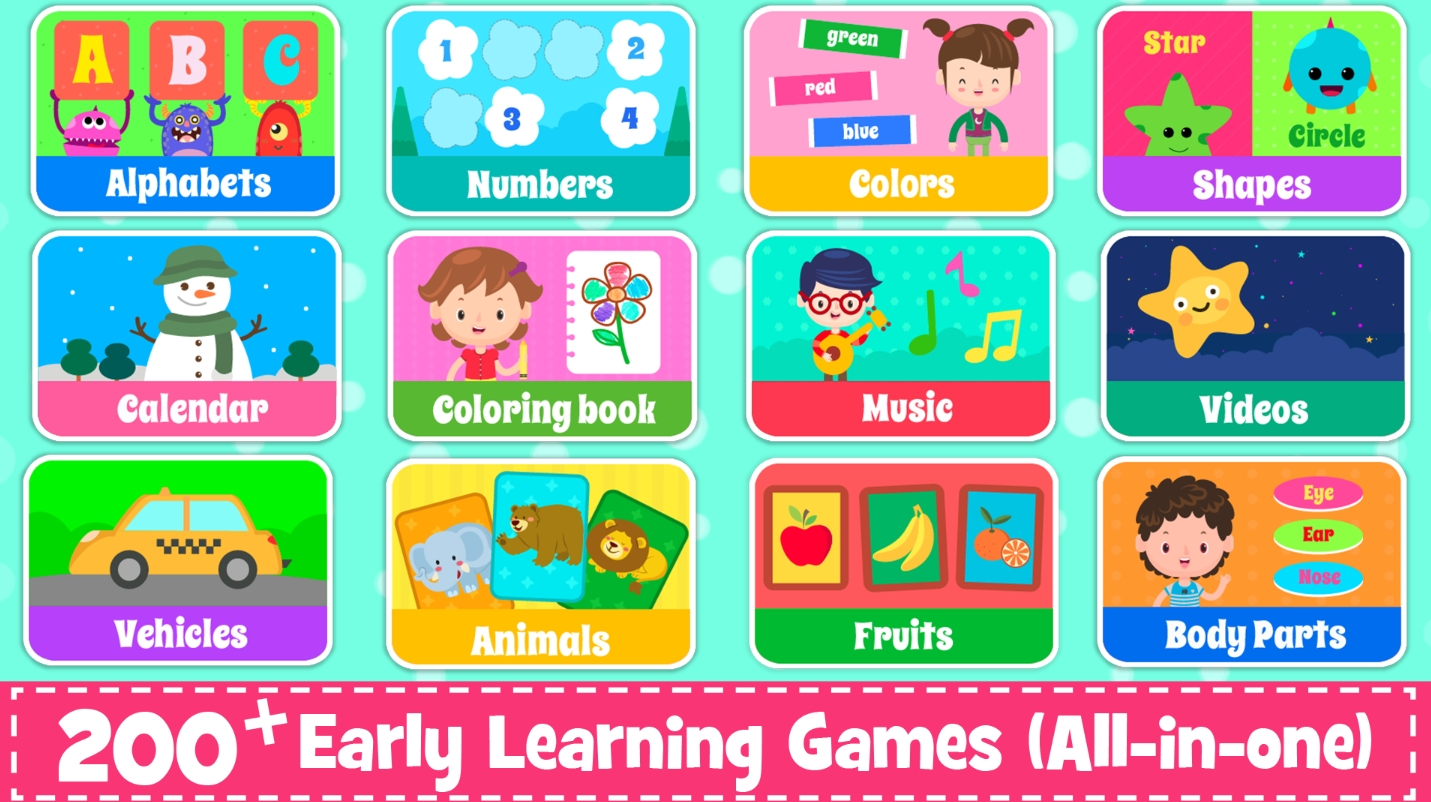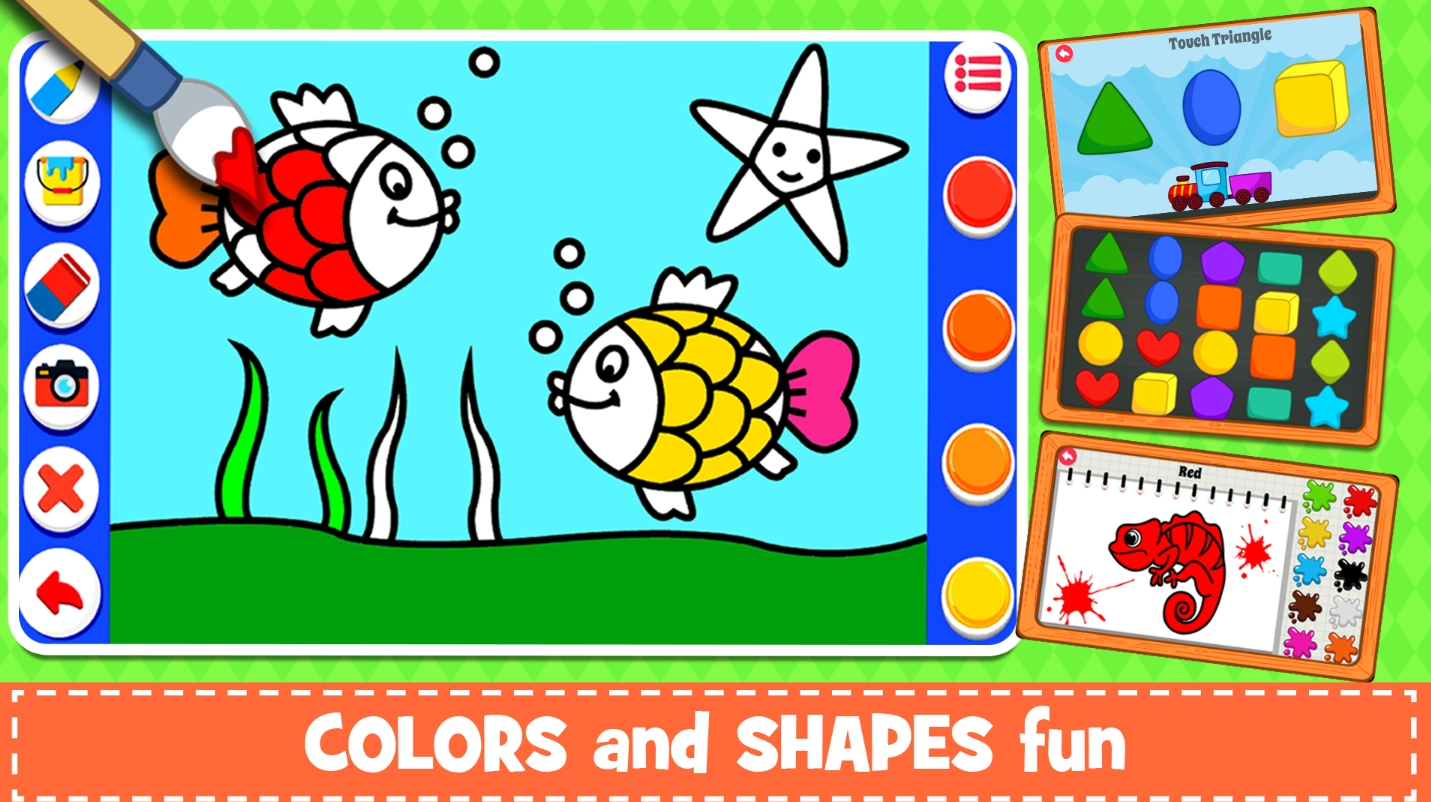 Kids Games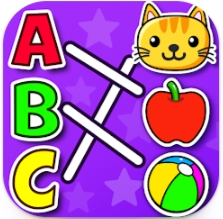 This app is practically a compilation of games for toddlers. It features a bunch of edu games that help the kids to learn colors, and shapes, enhance motor skills, memory, and much more. All the games are free, and there are no ads to interrupt the process and draw the kid away from the game.
It needs to be said, all the games are incredibly bright and eye-drawing, so the kid will be interested right away. Plus, the games are fully narrated and there are lots of fun sound effects to keep the child's attention. Each game also offers multiple categories to select from, whether it's animals, fruits, numbers, and all that.
There are games that ask the kid to complete the picture, fill in the missing numbers, find the odd item, find the biggest one, smallest one, and so on. Plus, the app covers over 25 curated activities for you to try. These let you educate the kid using non-traditional techniques that have proven their efficiency in tests. All the games run offline, so you can reach them at any time.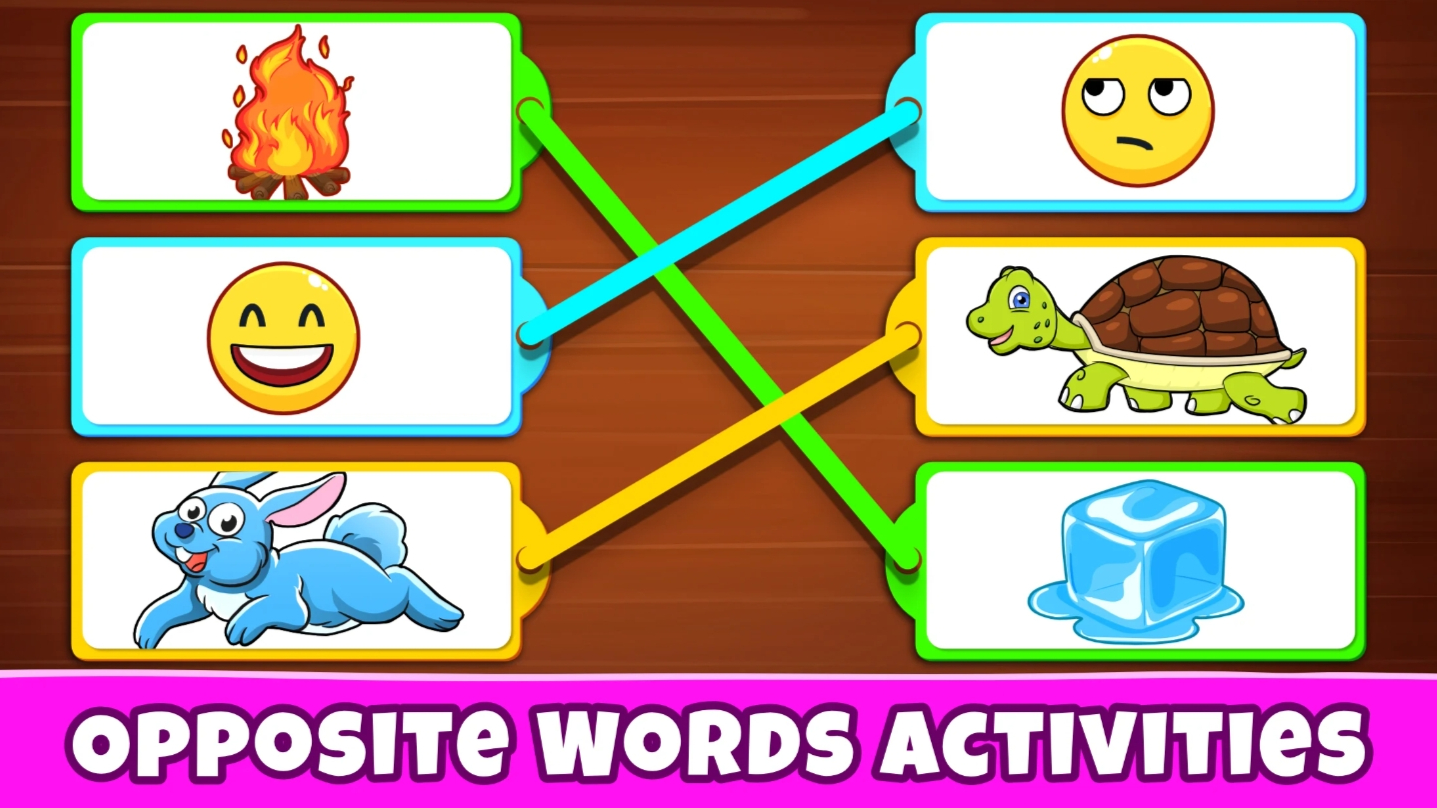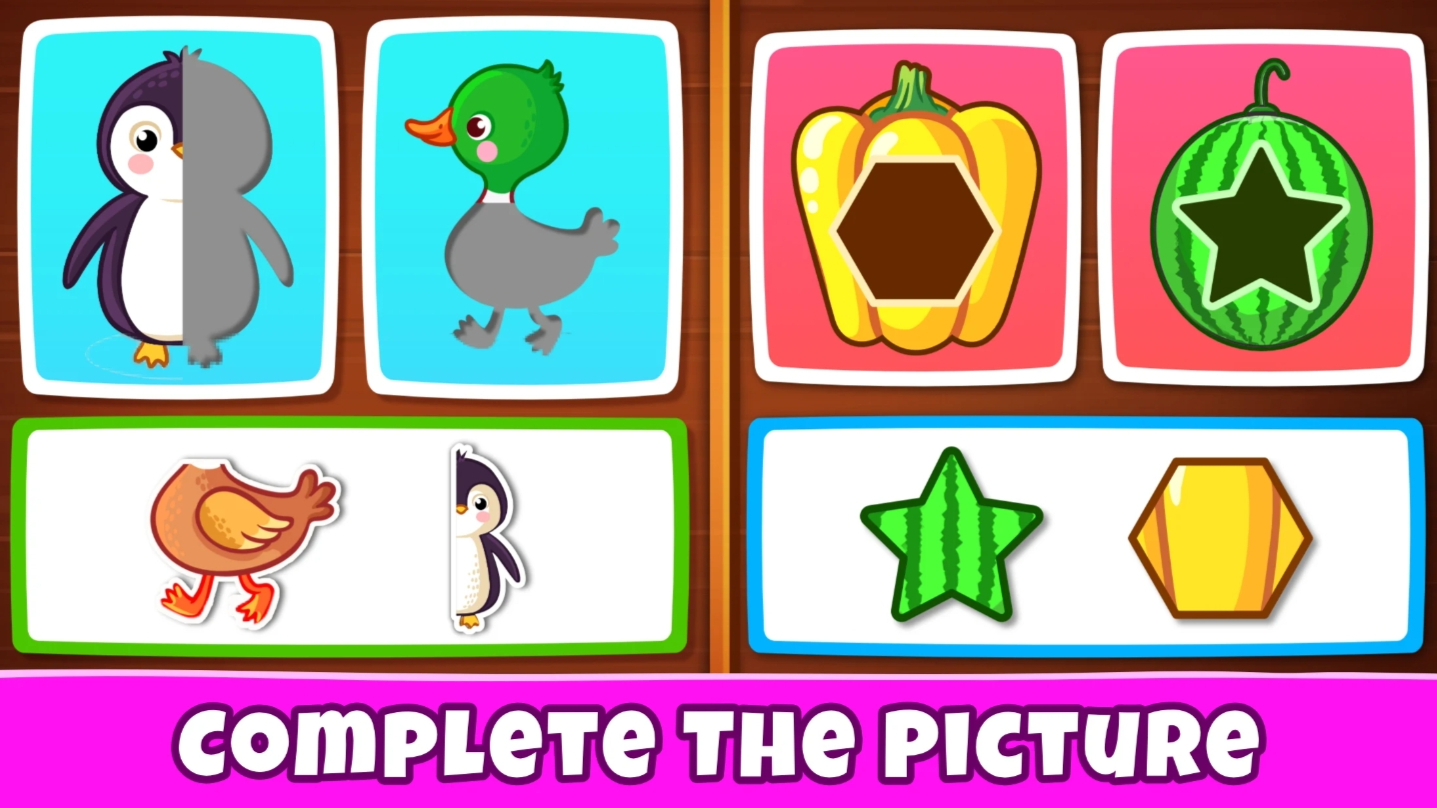 Check also: 7 Best Sorting Color Apps for Kids
Balloon Pop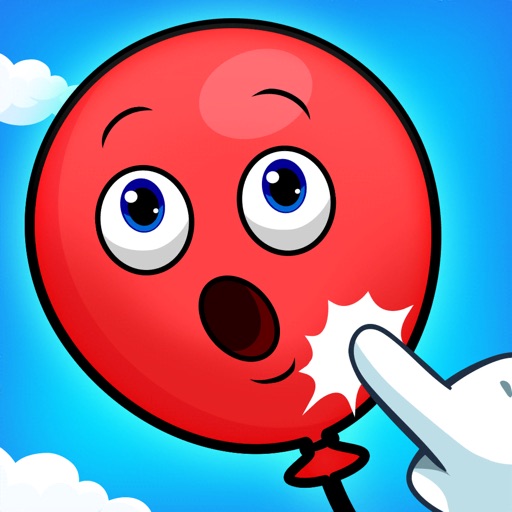 That's another game app that educates your kids via balloon-popping games. Yeah, concept is nothing new, but it works great all the time. The game will be enjoyable for kids of all genders, and the eye-catching graphic is here to ensure the kid will remain curious doing so.
The game covers 5 game modes aimed at different skills. There are games for memorizing colors, the alphabet, numbers up to 9, shapes, and animals. Thus, your kid will have fun blowing colorful balloons and gets to learn new things doing so. Whatever mode you'll pick, the app will narrate the site as the balloon pops, which is handy.
Plus, the app will play a fun animation with visual effects that helps the kid to actually remember the item. Each balloon is differently shaped, and you'll get to adjust the size of these if needed. The game runs offline and doesn't display any ads at all.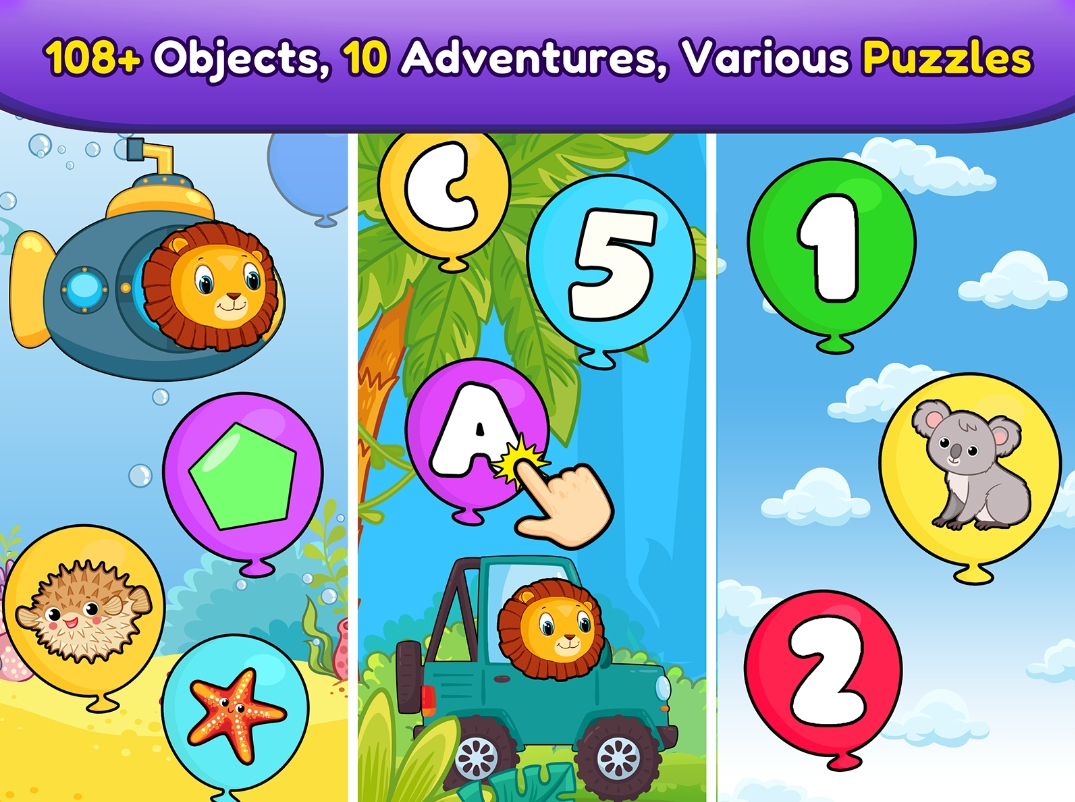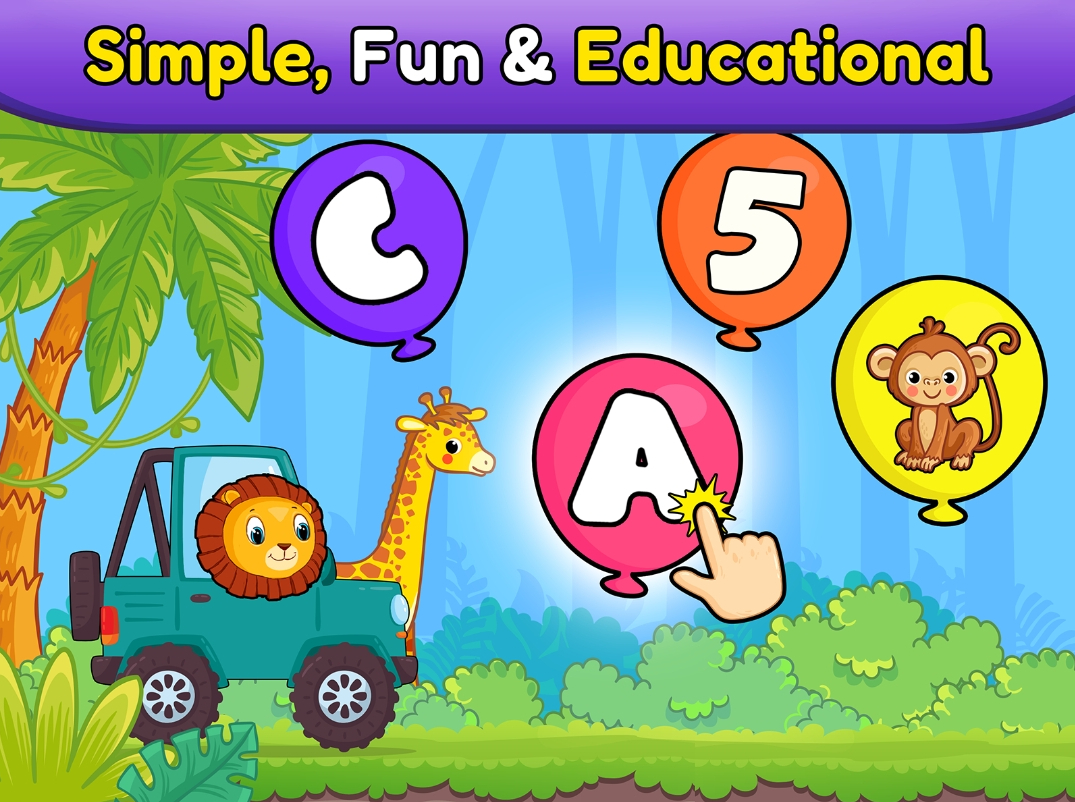 AutiSpark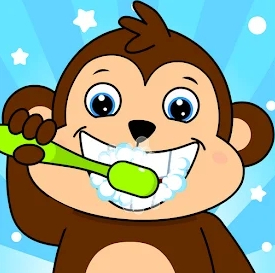 Here's an edu game made specifically for kids with ASD. All the games included in this app are approved by experts and have proven to be effective and entertaining for kids. These games will help to teach your kids basic concepts from the alphabet to shapes without much effort.
There are multiple games aimed at different concepts and skills, but each one is equally entertaining. There are games that use concepts of pic association, recognition, matching, matching, and all that. Herewith, all the games can be customized and played at a personal pace, and all of them include positive reinforcement and motivation for learning.
There's a game that teaches new words and spelling along with letters, one for basic math skills, one for writing, memory, sorting, and more. Plus, there are tons of puzzles to tickle the kid's brain in general if needed. All the games are free, and there are no ads or in-app purchases.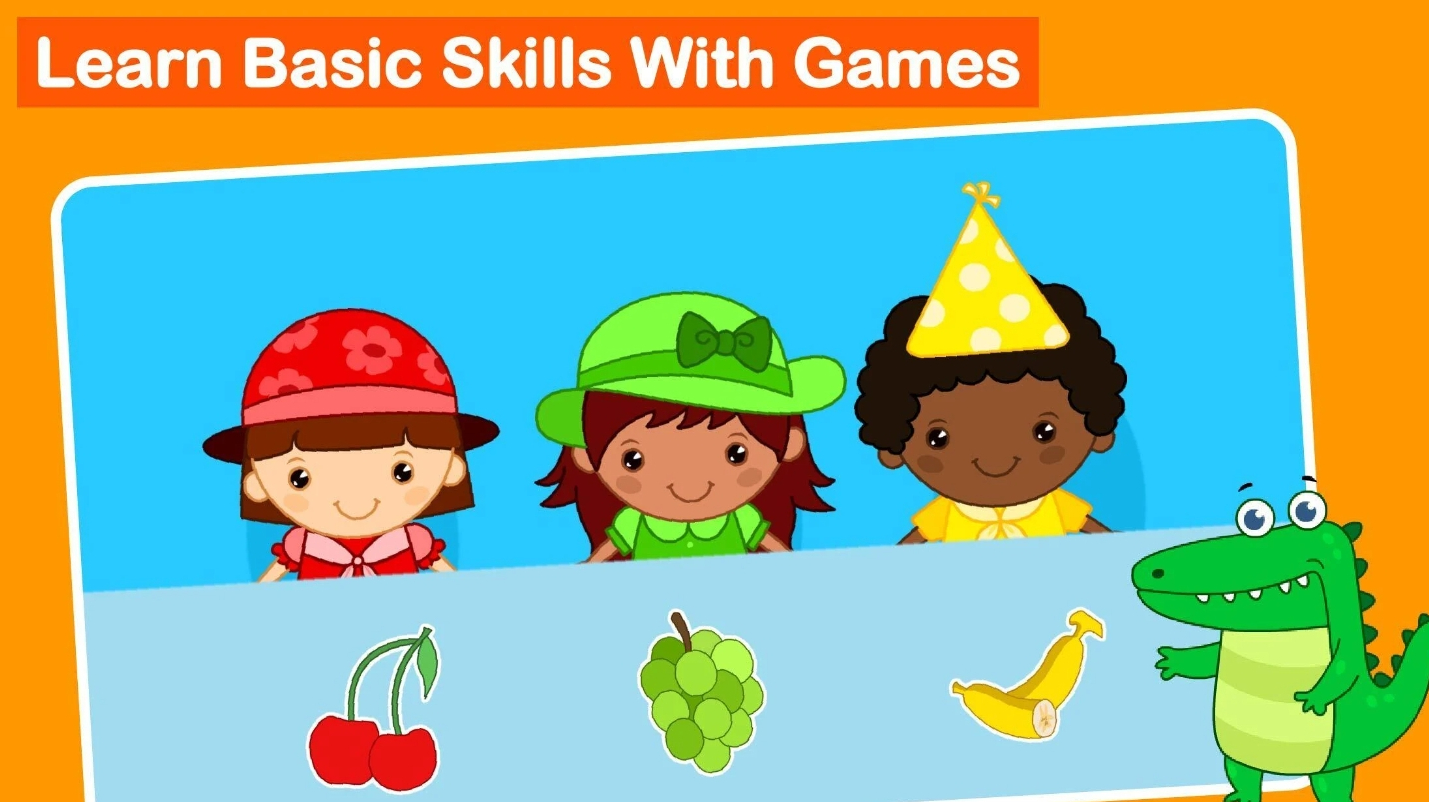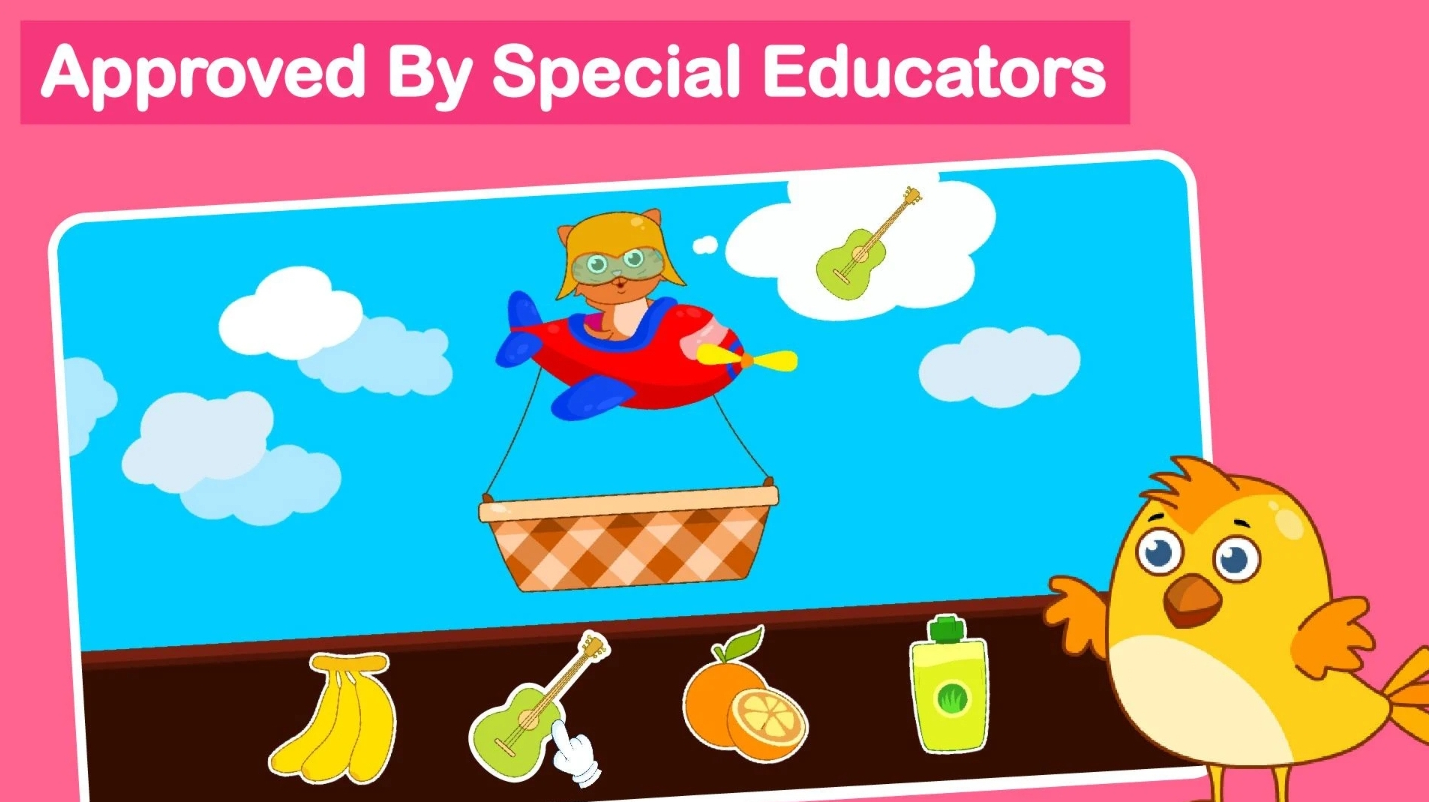 Animal Sounds Games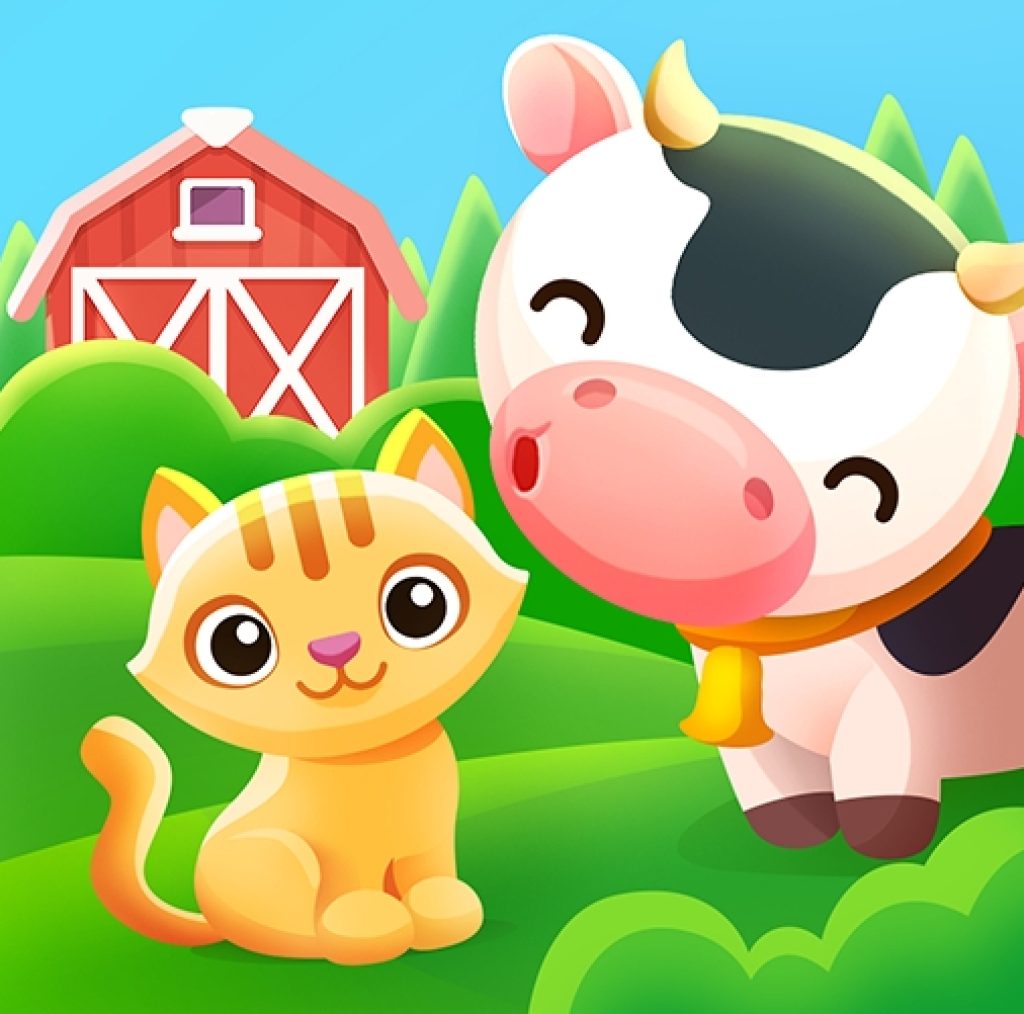 As you may guess by the name, this game will teach your kids animal sounds. The concept of this game is actually quite unique when it comes to introducing new animals and creatures to the kid. It's practically a farming game with over 90 cute animals, fruits, and even insets for the kid to learn. All the animals are beautifully drawn and there are tons of new sounds to learn here.
In fact, the game covers multiple locations to learn about the animals. Each one covers unique animals, as the location recreates the animal's habitat. For instance, there's a farm filled with pigs, goats, puppies, and all that. Then, there's a savannah with lions and zebras ready to interact with the kid.
Plus, there's a forest with bears, wolves, squirrels, and yummy-looking berries and mushrooms. In case you wanna introduce your kid to insects, check out the garden location to spot majestic butterflies, caterpillars, and all kinds of bugs. There's even a fridge with fruits of veggies for all kids. And once you're done with all that, there's a "show where" game to test the learned words.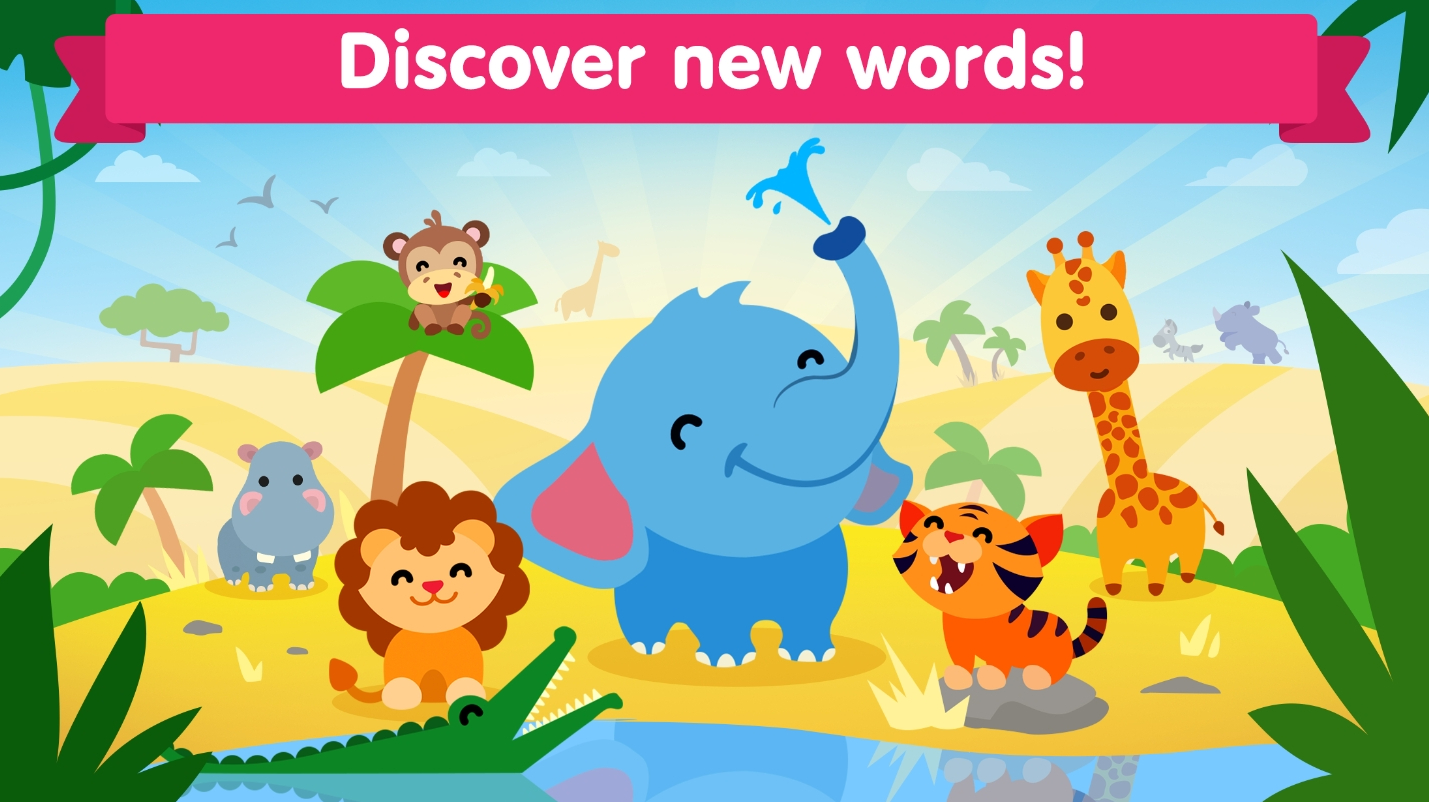 You may also check: 11 Best Reading Apps for Kids
Sensory Baby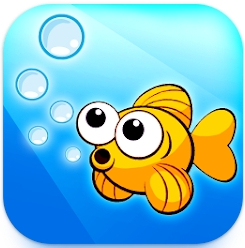 To wrap up, there's a sensory learning game that helps the kids to get hand-to-eye coordination abilities. The app covers multiple sensory features to interact with the kid while playing. Thus, there will be a vibration each time the child is touching the screen along with the sound effects. In fact, you'll get to pick which sound effect you would like to hear (aka bubbles, fireworks, starfish, and more).
This game is a wonderful way for the kid to learn about cause and effect concept, as the aquarium provides instant feedback on event touch. The kid will be able to control where the fish swims and if the phone gets rotated, the aquarium will rotate as well. You can also set up a screen lock to make sure the kid won't accidentally close the game.
The in-game aquarium is quite versatile and covers multiple types of fish, rocks, seashells, and underwater plants. The more the kid will play, the more species will get unlocked and at some point, the aquarium could be changed to a bigger one.