Have you ever got fascinated with the way the airport functions? Well, it's time to try your skills in running a virtual one!
There are lots of airport manager games for Android and iOS that empower you to take control of all the aspects of airports' work. You will be able to experience what it's like to rule over a massive airline company — from making a flight schedule to placing the luggage control racks.
In case you'd like to try your powers in restaurant management, check out these best restaurant management games.
Here's the list of the best games in that category you should try. Take a look!
Airlines Manager Tycoon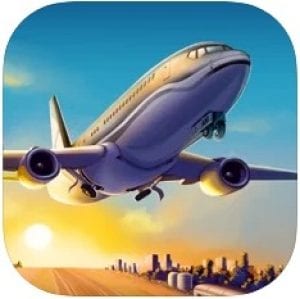 Let's start with the game called Airlines Manager Tycoon. This is an airline administration sim that empowers you to build your won airline empire.
The game covers all the aspects of running an airline company. You're in charge of everything — from finances to marketing, resources, services, and all that.
Therewith, you get to buy airports, expand your aircraft collection, manage flight schedules and even unlock new routes that may save you fuel money. Plus, as a company leader, you get to set prices for your airplane tickets and routes.
As for the airport part, you get to hire all the staff, buy the equipment and decorate the rooms.
Plus, you will be able to control all the flights that come in and out of the airport and provide them with fuel and food for passengers. It's also possible to track all the aircraft routes and you can choose between two modes here.
The first one is the real-time one in which a flight will get the same amount of hours as it would in actual life. And the time accelerated mode shortens the real-time seven times.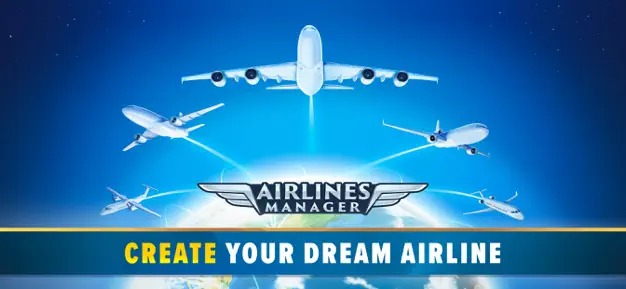 When you'll develop your empire to a certain level you'll be able to but several airports, rotate the staff in between them and pick in which airport the upcoming flights should land.


You may also like: 17 Free City Building Games for Android & iOS
Airport City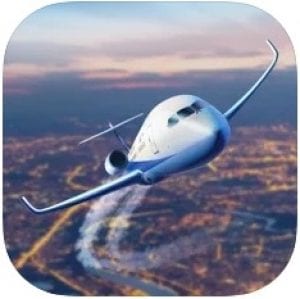 Airport City is an airport simulator that empowers you to feel like a virtual air tycoon.
Playing this game you get to build a high-class modern airport and then manage its work. You start with a small terminal that can be developed to absolute perfection.
Thus, you can customize every little detail — from runways placement to the waiting hall design. You may even build the whole city around the airport to attract tourists and make more money for airport needs.
Along with that, you will also be able to manage the transport hub and aircraft routes. As you'll move through the game you will b able to unlock new fling directions and traveling routes and organize flights to those. You will also get to set the time when every aircraft will land on your territory and when it will leave.
Once the flight is landed on your territory you will need to clean it, provide it with fuel and food for passengers.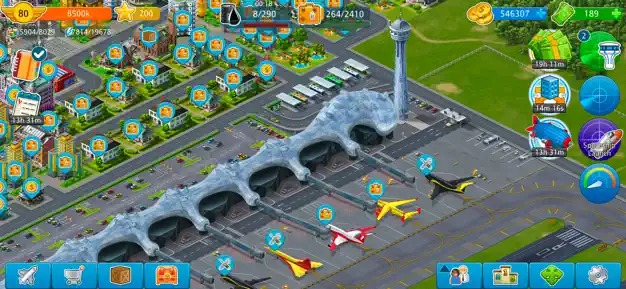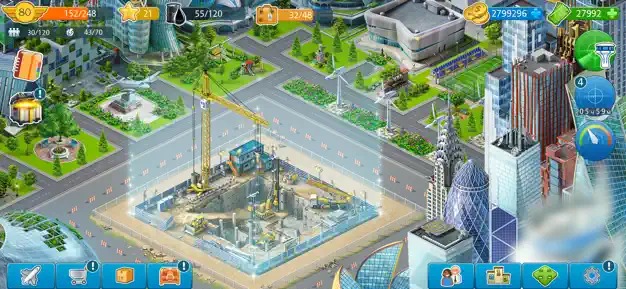 Besides, you get to but personal flights and customize them as you want. You can also switch to multiplayer mode to connect with other players from around the globe. Together you can form alliances and participate in challenges to win special prizes.


Airport Manager – Fun Game‬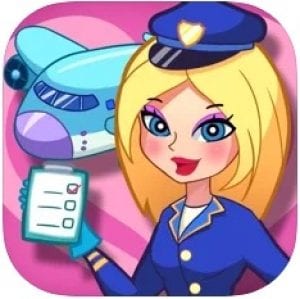 Airport Manager is the game that empowers you to feel what it's like to rule over an airport.
Apart from previous apps that have realistic 3D graphics, this one is more cartoonish. At this point, this game is suitable for a younger audience but it's totally up to your taste.
Due to the plot of this game, you get to start your own airline and grow it up to become the best of all the others.
As a manager, you get to control all the aspects of your airport's life. First, you will be an airport scanner checking passenger's luggage in search of dangerous and restricted objects. Then, you'll need to make sure all the passengers have visas and put flying stamps for all of them.
Besides, you'll need to take care of the planes. There will always be several planes in the hangar waiting to be cleaned or fixed.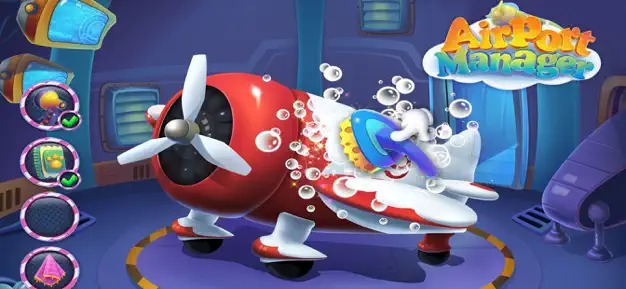 Plus, you will need to provide the planes landing at your airport with extra fuel and all that. And of course, you will manage the flying schedule and set the time when each lane will be landing. However, you may also face some problems that need to be fixed such as lost luggage and all that.


World of Airports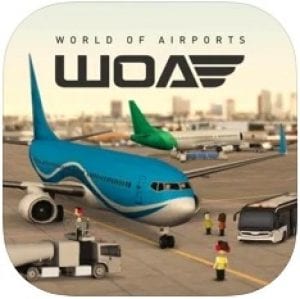 World of Airports is a simulation game dedicated to airline administration.
The first thing to be noticed about this app is its highly realistic 3D interface. No joke — the airport and the aircraft graphic look like you're playing on PC or console.
Your goal in this game is to develop one of the international airports and move it up on top of the global leaderboard.
As always, you start with a pretty decent average airport — it's not too bad but there's nothing outstanding about it as well.
The game reconstructs the model of airport traffic in detail — there are always some planes that are about to land and some that need to start a flight. And you get to manage the aircraft schedule and make sure all the landing and takeoffs are safe.
When you'll start making money you can spend it on improving the airport or building new runways. You also get to hire the airport staff and add new cafes or waiting rooms if needed.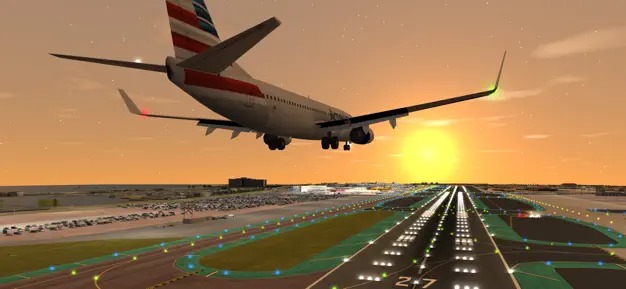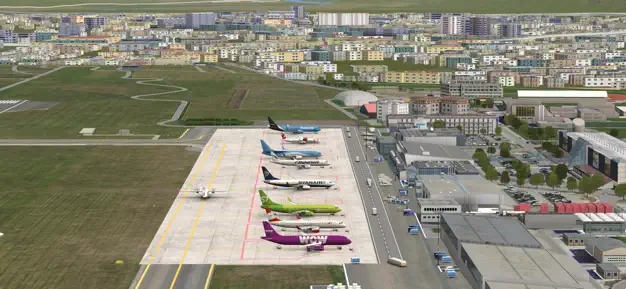 Plus, you may buy new planes for your airline and customize its look and all that. And if you'll ever get bored with managing one airport you may always buy a new one.


Idle Airport Tycoon – Tourism Empire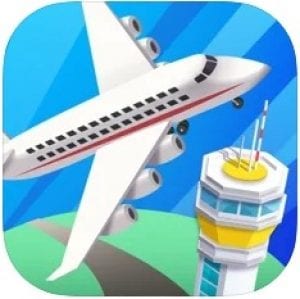 Idle Airport Tycoon is the game that will show you what it's like to own an airline company.
Your main goal in this game is to become an airport magnate and there're lots of ways to gain that. Thus, you get to build your own airport, buy a couple of planes and then develop it to perfection.
Then, when you'll start to make some money you will be able to improve the airport building, build new runways and even add cafes and shops to it.
Another aspect of this game is transportation techs you need to research. In other words, you will get to study the most popular traveling directions and incorporate them into your route schedule. You may also invest in researching department that will figure out tourist's opinions on the pros and cons of the airport.
Plus, you may extend the line of the aircraft you now and fix all the issues your planes have. In case you'll get bored with managing your first airport you can sell it and buy a new one.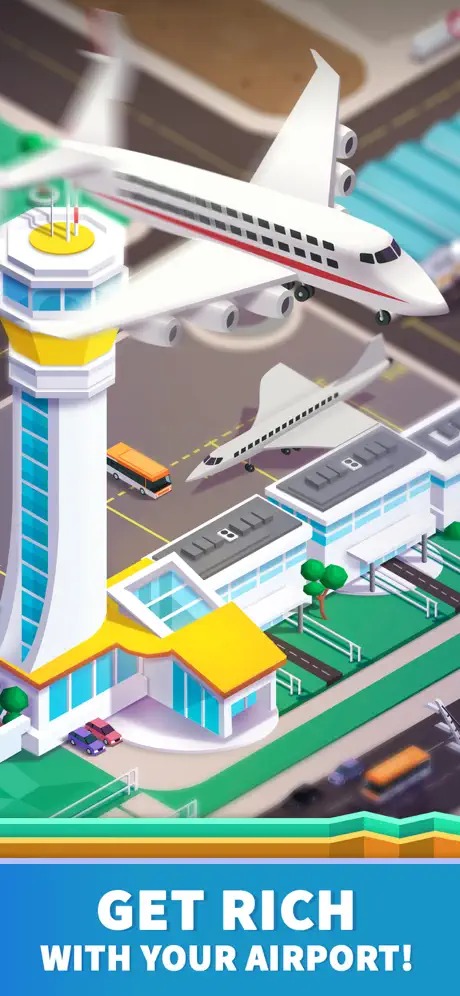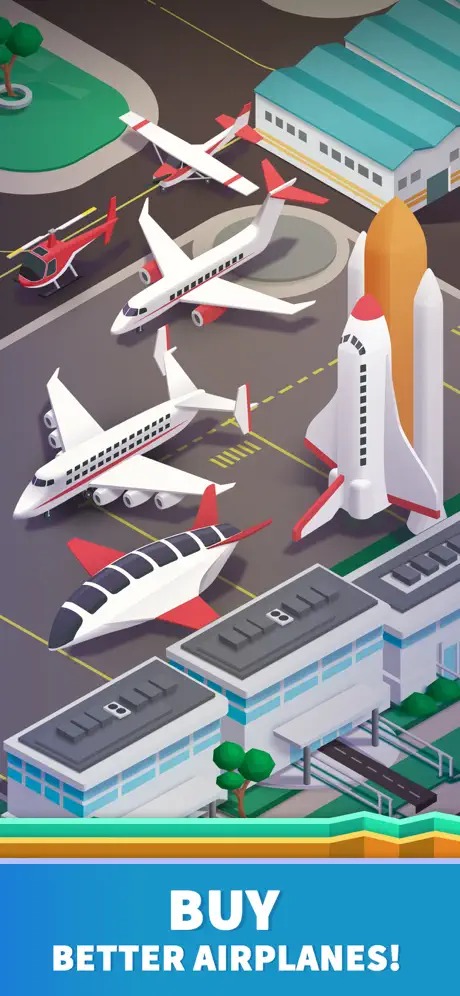 Therefore, you will be able to start over but with more money and experience. Besides, you can always save your progress on a cloud service so it won't get lost if you'll get a new device.


You may also like: 7 Best Baseball Manager Games for Android & iOS
AirTycoon 4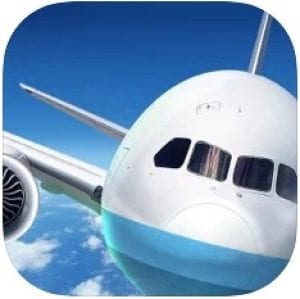 As you may guess by the title, AirTycoon is the game that empowers you to build your own airline empire.
In this game, you basically have the whole world to organize your flying schedule. You can pick the directions from 500 cities and even set the transfer flights. Plus, the game covers more than 150 types of aircraft so there's always a choice.
The same goes for airports — you may start with one but develop your corporation to have dozens of those (the more you own — the harder the game gets).
Another cool thing is the game has a realistic background — there are various events that happen in the in-game world that may affect your flight schedule. For example, there might be cyclones so you'll be unable to follow some routes and stuff.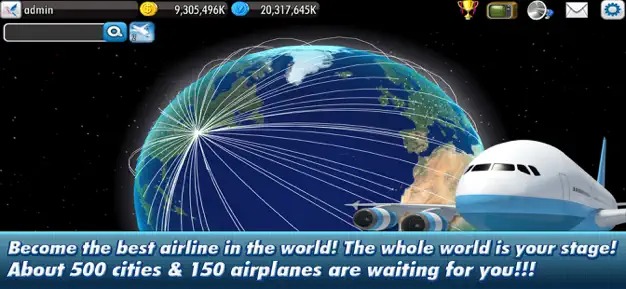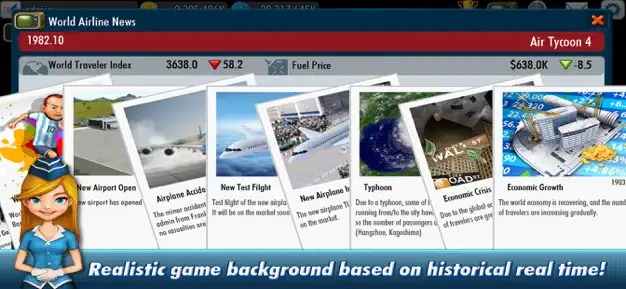 As for the airport building, you get to customize all about it. You may change the landscape, build and replace the runways and hire new staff. Plus, you'll need to provide your customers with high-level service — make sure there's always food on the flights, cafes and shops in the airport, and a comfy waiting room.


AirportPRG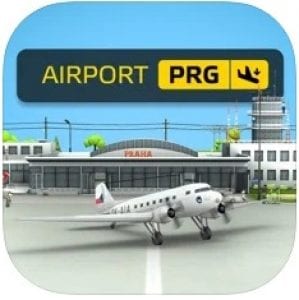 And lastly, AirportPRG is the game that grants you to run an airline business.
At the beginning of the game, you will have a humble airport with a scanty aircraft line and your purpose is to lead this to success.
Herewith, you will need to improve every little detail about the airport as there's basically nothing good about it — even the runways are grassy! Of course, it won't happen in a blink of an eye so you'll have to spend a couple of hours playing.
At first, you'll become an airport controller that needs to make sure all the jets take off and land safely. Plus, you will need to make a flight schedule for both passenger and transport planes (sometimes you'll even need to include private flights).
When you'll start to make money you'll need to start improving the airport, building concrete runways, and expend the aircraft line. You will also need to make a comfy flow within the airport and hire staff that provides customers with high-quality service.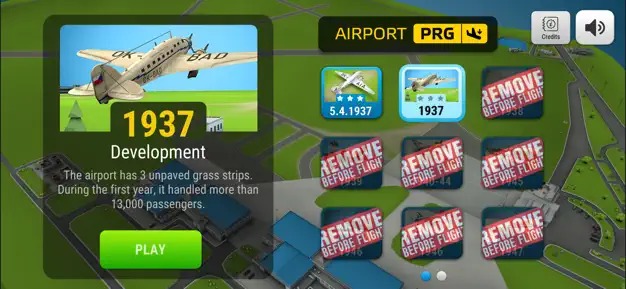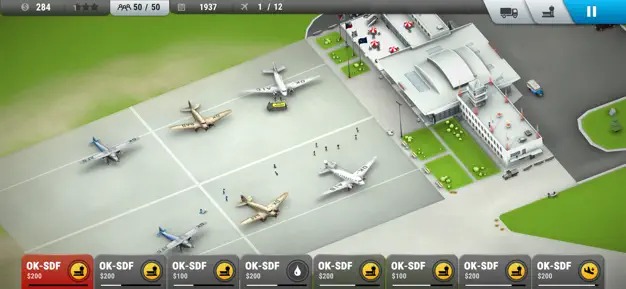 Plus, the game considers various historical events that you'll need to keep in mind while setting the flight routes and all that.


Airport Simulator: First Class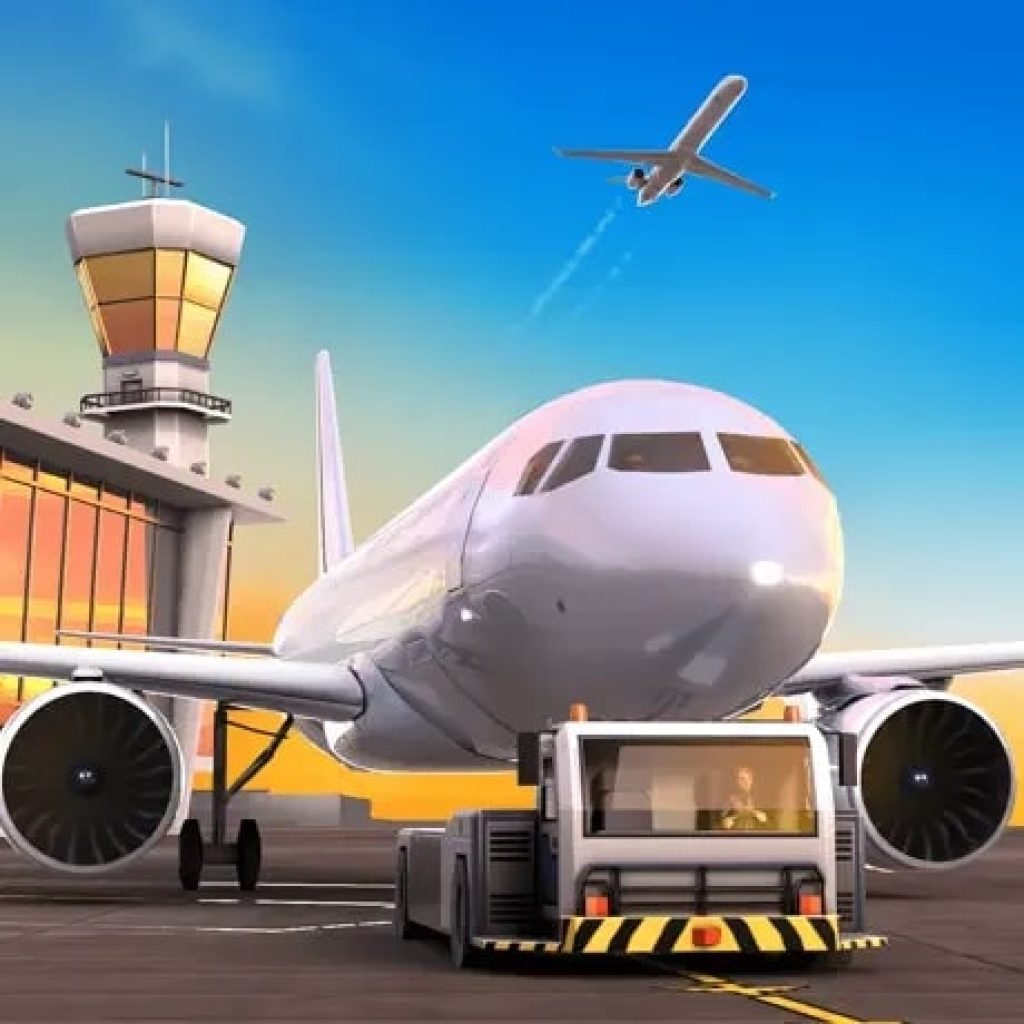 With this app, you can make your own airport and even run airplanes on it. To make it as realistic as possible, you can use the available construction tools, objects, and parts. With this large assortment, it is possible to create a modern and equipped airport.
You will be able to feel like an airport manager, because in the game you will need to constantly sign agreements, to negotiate with other airlines and transport providers.
Except for the territory improvement, you will also be responsible for the passengers' arrival and departure from the destination. You'll not only keep an eye on what's going on outside, but also on what's going on inside the airport building: check-in, terminals, aisles, and so on.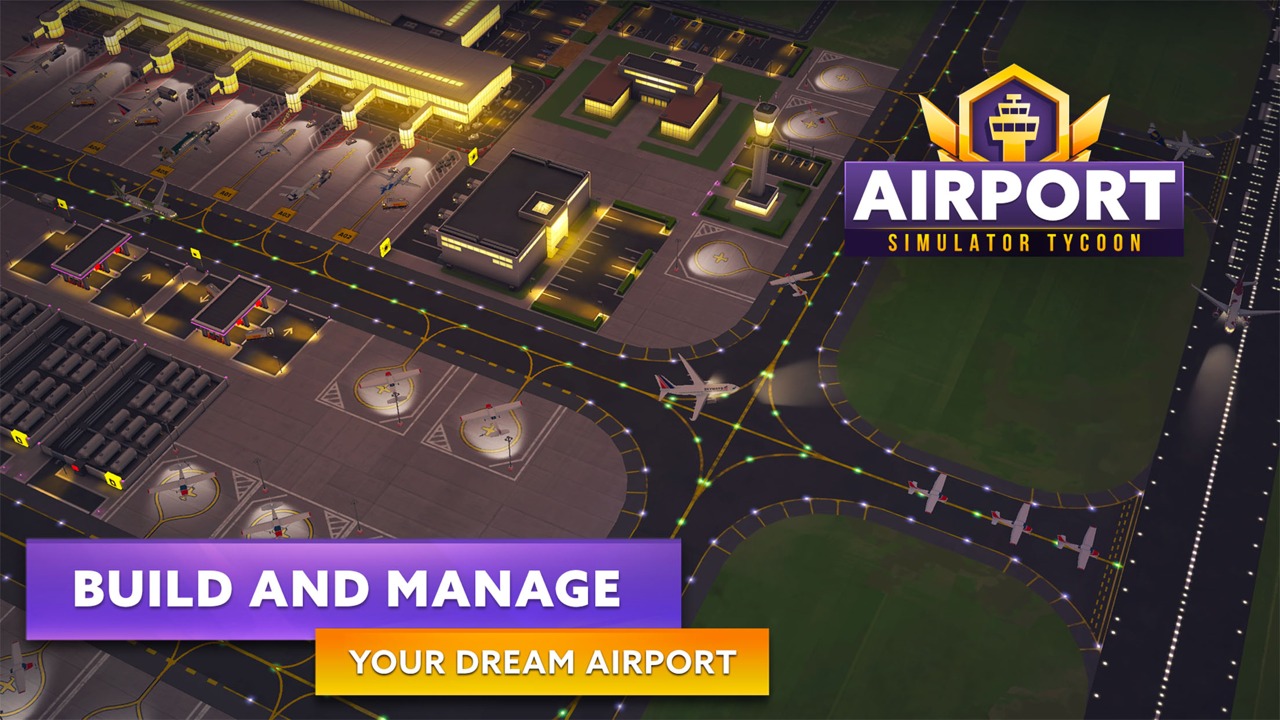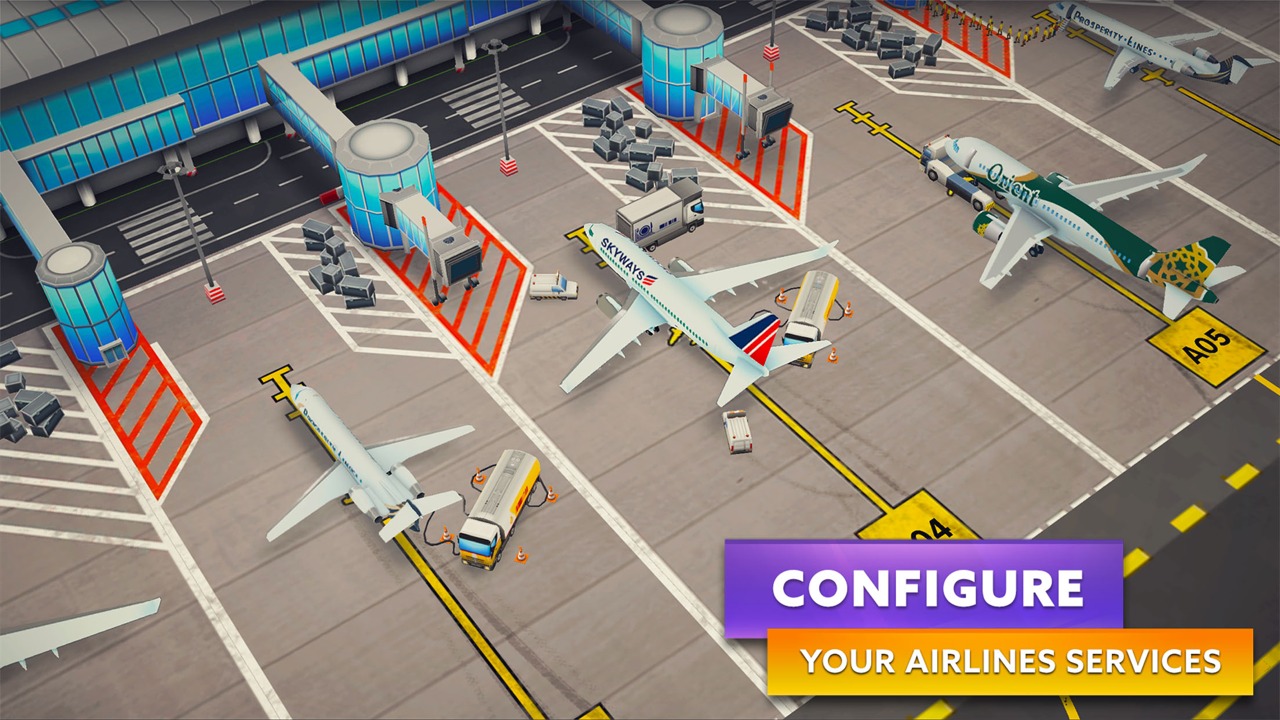 You'll also have to build strategies for your airport yourself, come up with schedules for plane arrivals and departures, and more.


You may also like: 9 Best coffee shop game apps (Android & iOS)
Airline Manager – 2023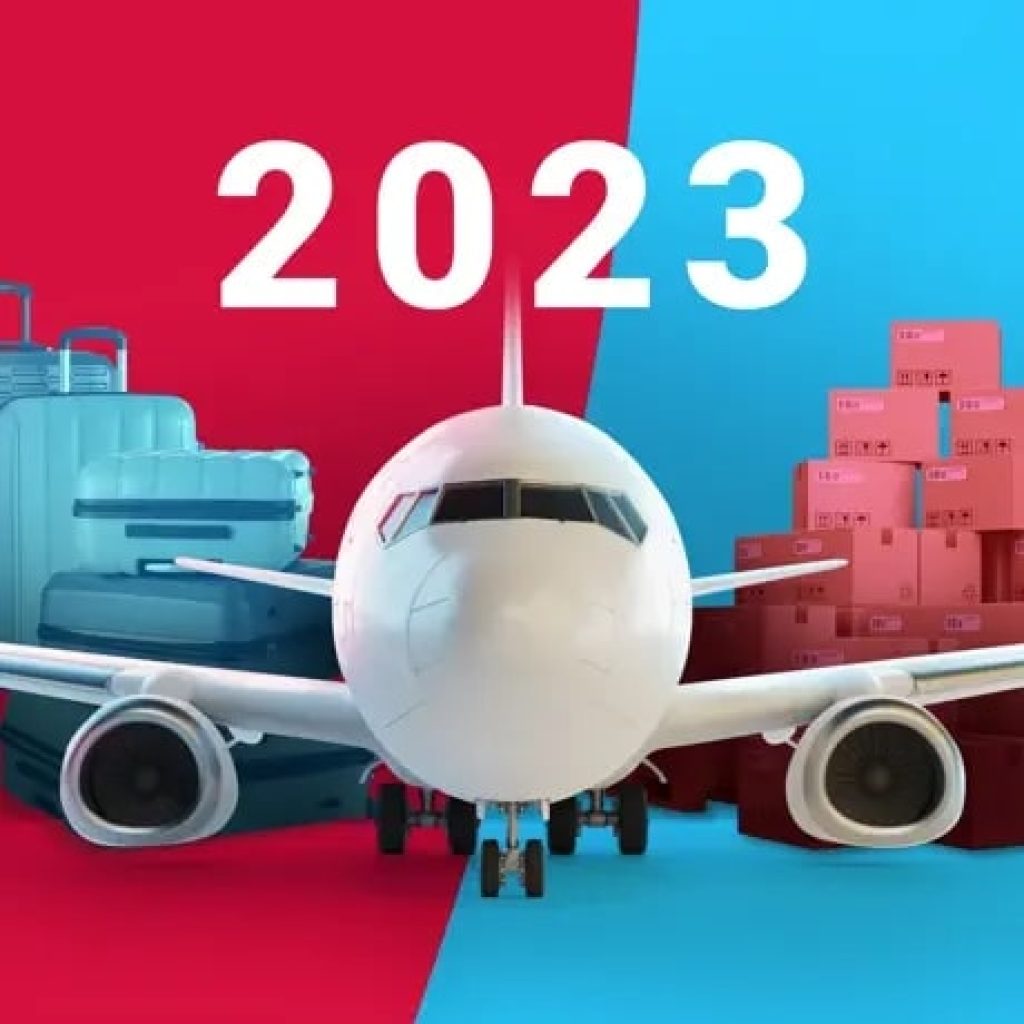 In this app, you can easily become the director of an airport and an entire team. You'll be able to come up with strategies, and flight schedules, and even keep track of how your company's planes are moving.
Purchasing fuel for the planes will also be on you, so you'll have to sign contracts on time to keep the airline running.
In addition to the schedule of departures and arrivals, you will need to make a plan with a time frame for the timely diagnosis and repair of the plane. You can cooperate with other companies to create an entire air system.
Keep an eye on your airport employees and create the best possible environment for them. All of this will create the perfect airport with a set schedule and technical safety.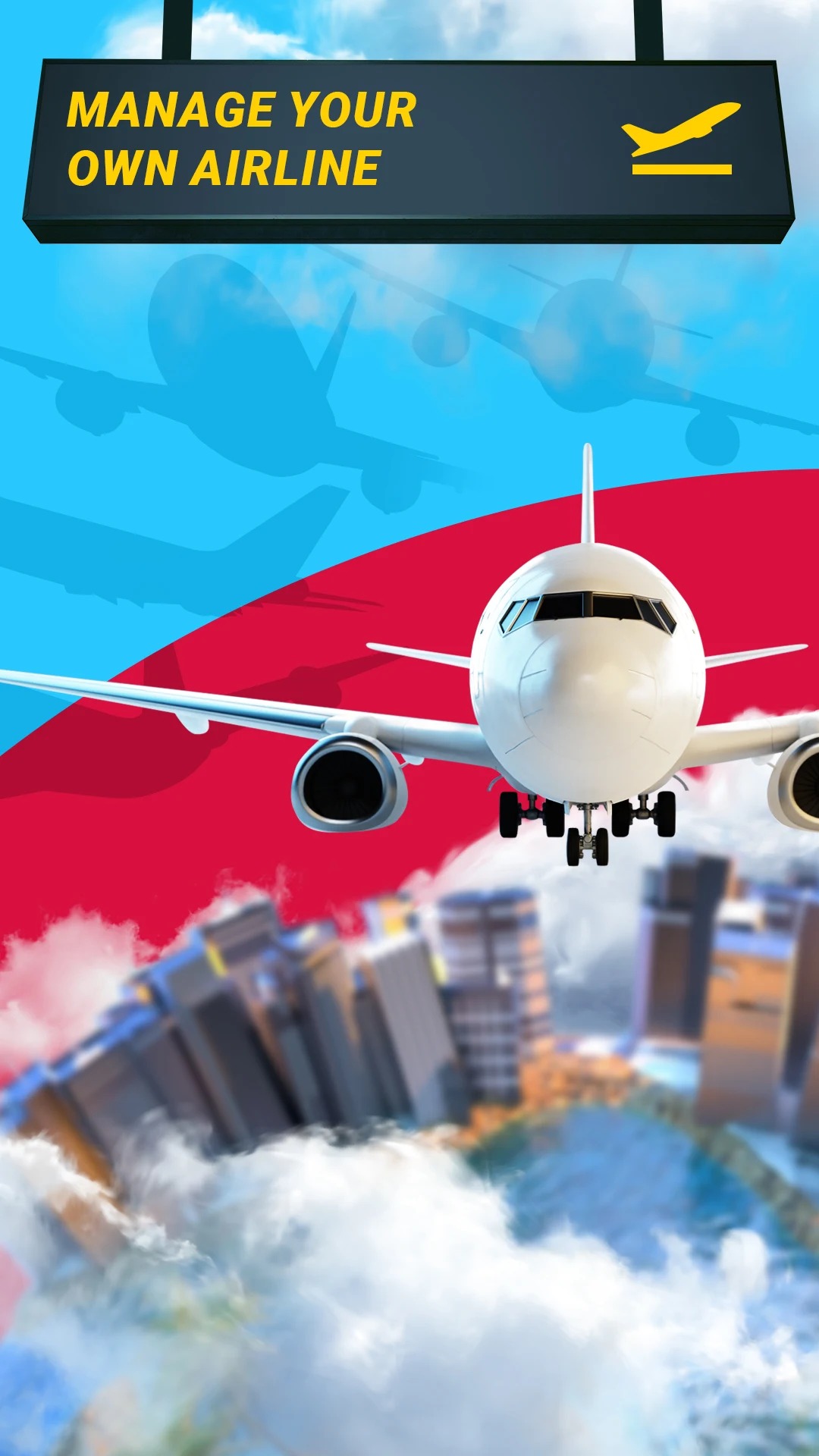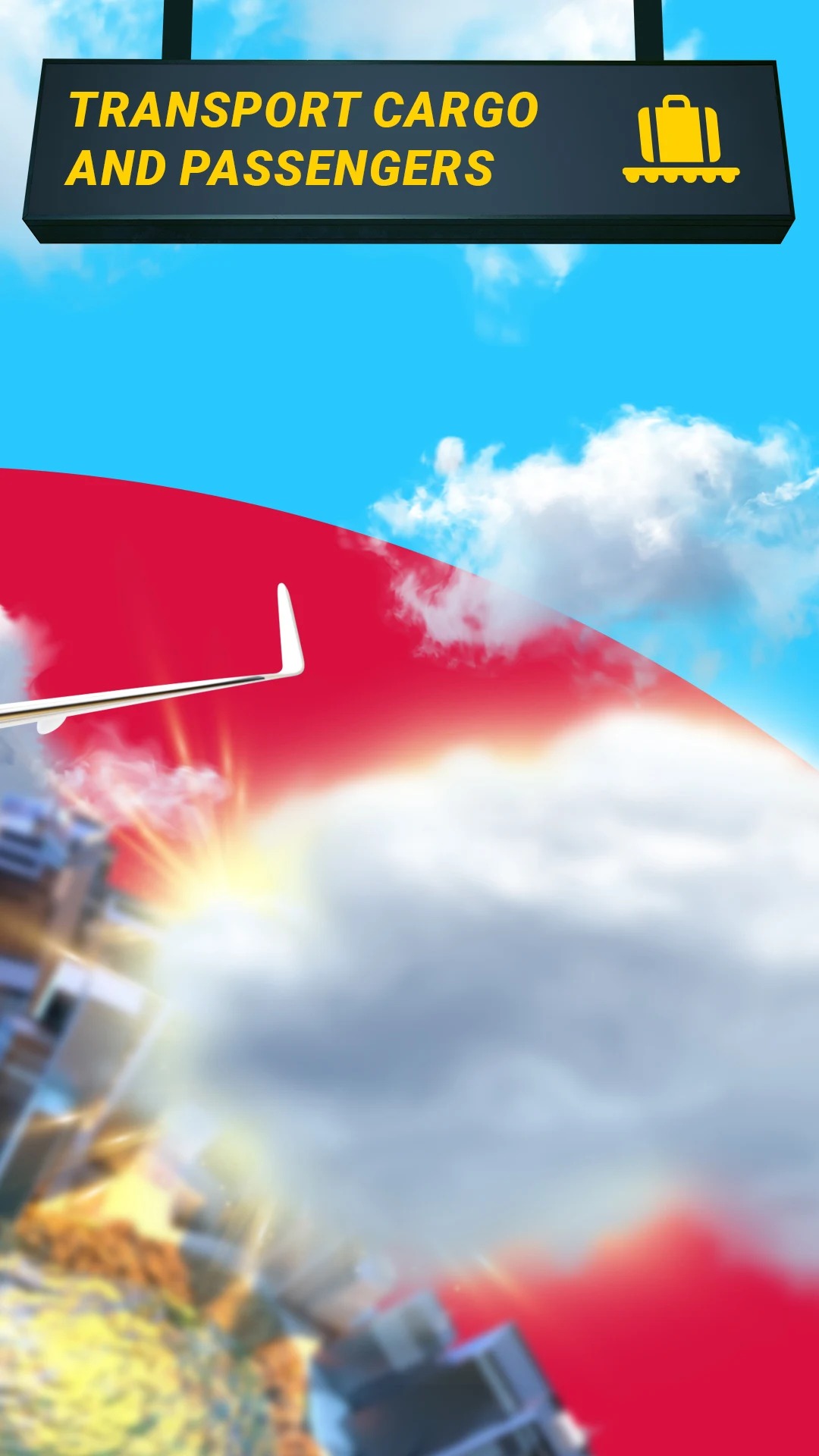 The app has all the tools and features to create an airline, making the game as realistic and fun as possible.