Radio is a great way to catch up on the latest news, meet new artists, or just enjoy pleasant music when driving a car. Most radio stations are now only available with an Internet connection, especially on mobile platforms.
Yet, you can still use services that do not require such a connection. So, you can try one or more of these best FM radio apps without WiFi for Android & iPhone. 
TuneIn Radio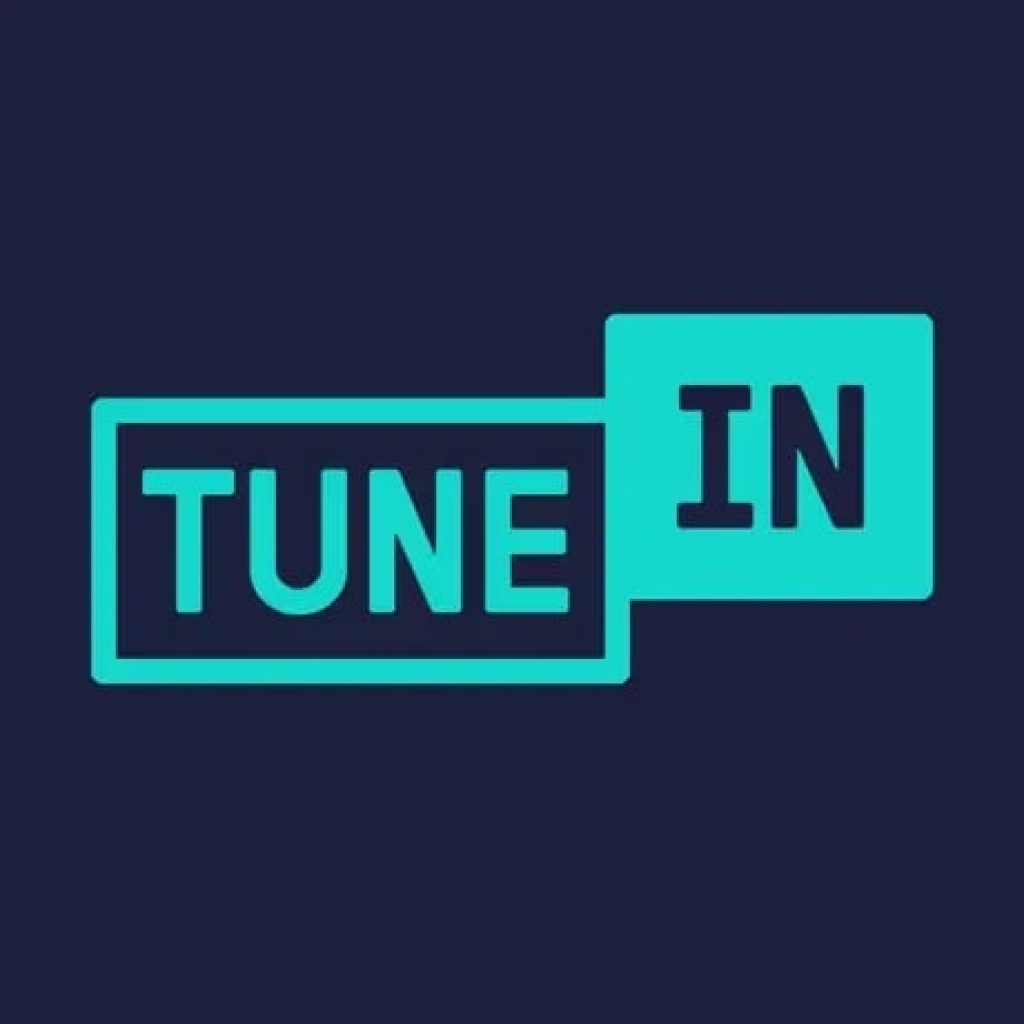 TuneIn Radio is an app for watching sports, music, news, and podcasts and listening to radio stations from all over the world in one place. This program has the world's largest catalog of original audio content, which you can also listen to live.
After launching the program, the user will see a catalog of radio stations in their region, if the program has been given permission to locate the device.
The radio stations are tiled and divided into categories: popular in your area and local radio.
At the top of the window is a menu with items: home, catalog, my profile, and settings help. On the right is the search button switching to auto mode, where the most necessary buttons are located on a black background, the exit button.
If you enter any radio station, the music will automatically start playing and in the notification area, there will be a panel with a player that can be pulled out.
On this panel are the toggle and pause buttons. In the radio station window at the top are buttons to exit the main window, and a button to add the station to your favorites. A large part of the window is occupied by the program logo, in place of which periodically appear ads that interrupt the music.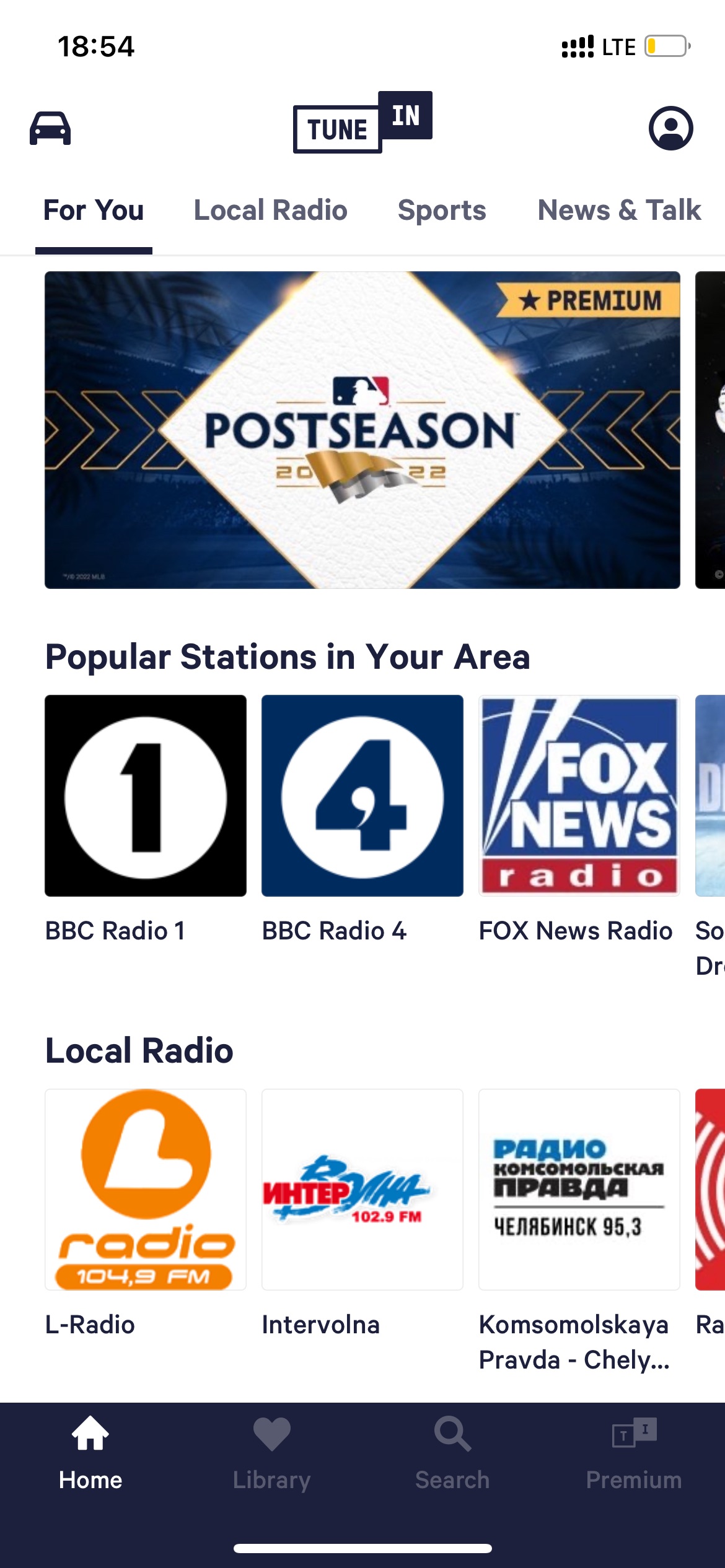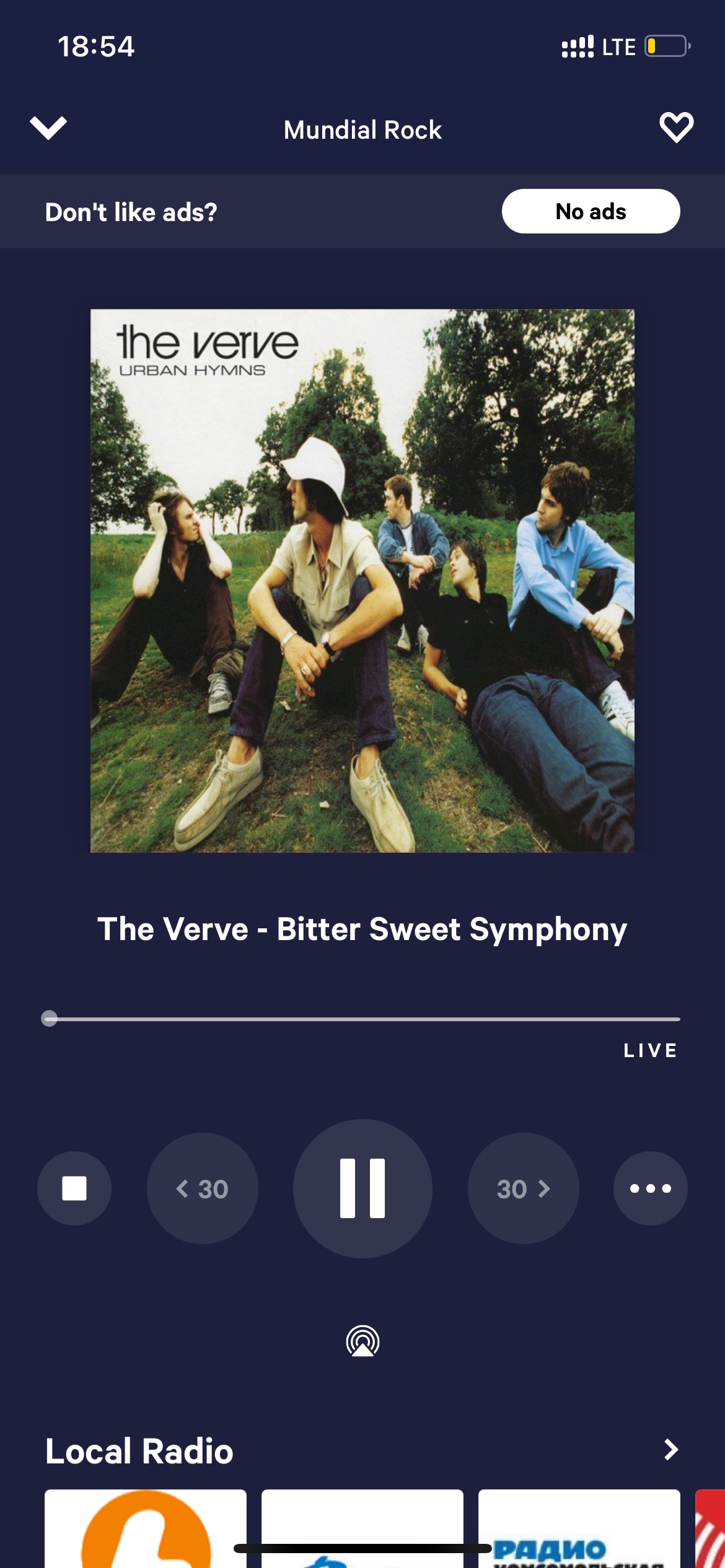 In the alarm clock, you can set the duration of operation, repetition, activation time, and volume. The sleep timer can be set for a listed period.


You may also like: 11 Best apps for classical music radio (Android & iOS)
Radio FM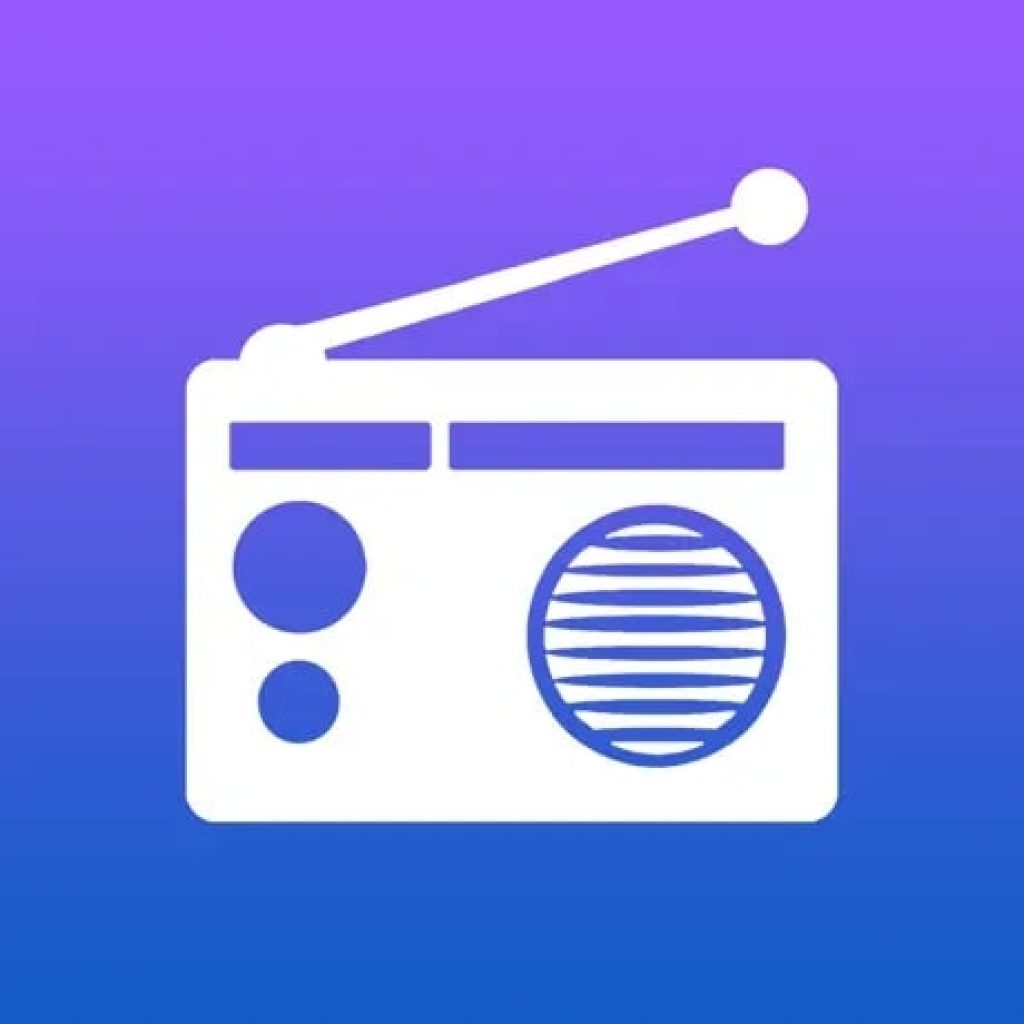 If you're a true music lover, then you'll definitely love the Radio FM app. Here you will find all kinds of music, podcasts, and popular tracks by famous artists.
Radio FM is available anywhere in the world, as long as you have a reliable Internet connection. Catch the wave with Radio FM, choose tracks you like, and add them to your playlist.
The Radio FM app has music for fans of different genres: rock, jazz, classical, and so on. It also has pretty clear and simple functionality, so you can easily use it even if you're new to it.
Don't forget to turn on your favorite tracks before you go to sleep because an auto-off mode is available to you. Once you set it, you can not worry about the time of listening to music and stop it.
You can also set auto-off, which will allow music to start at certain times. Share this app with your friends so they too can enjoy quality sound and popular tracks.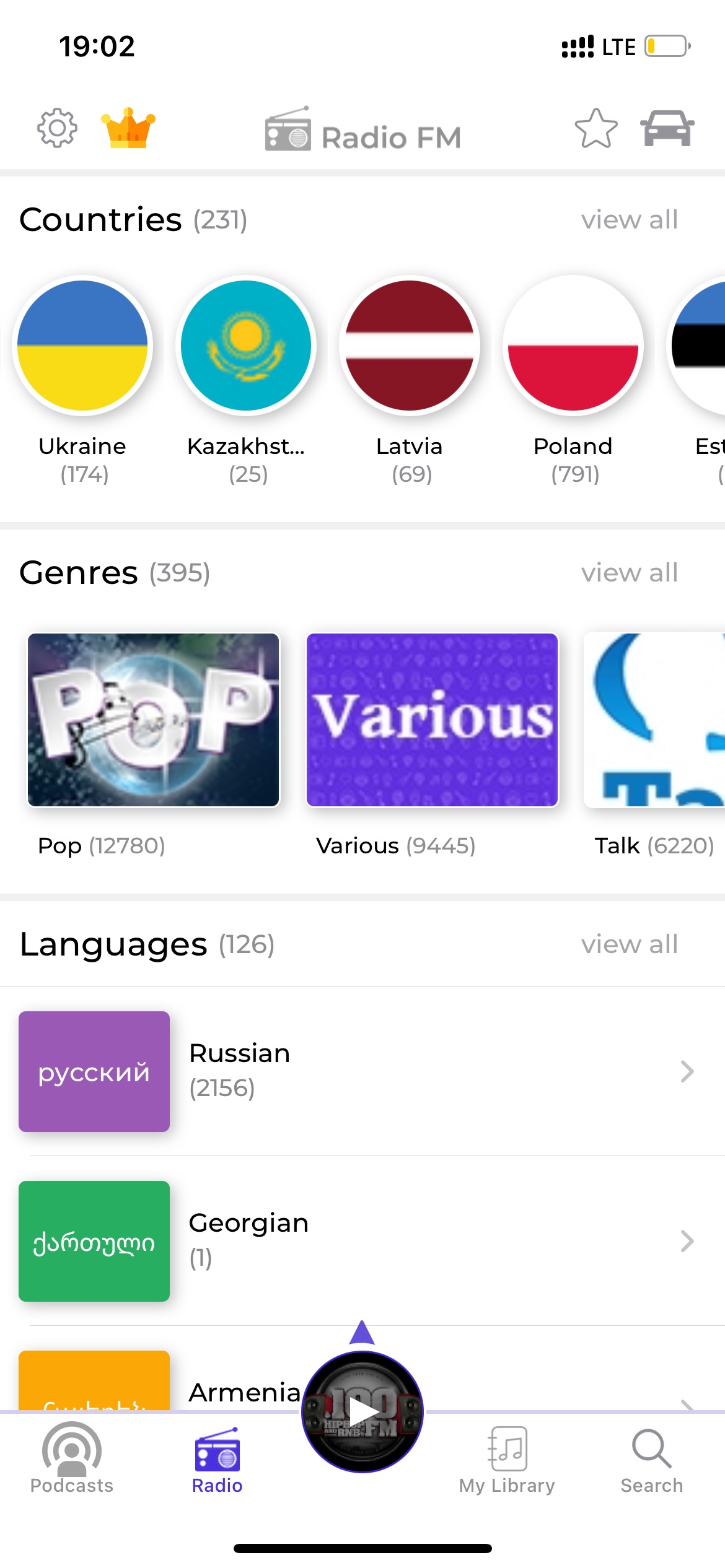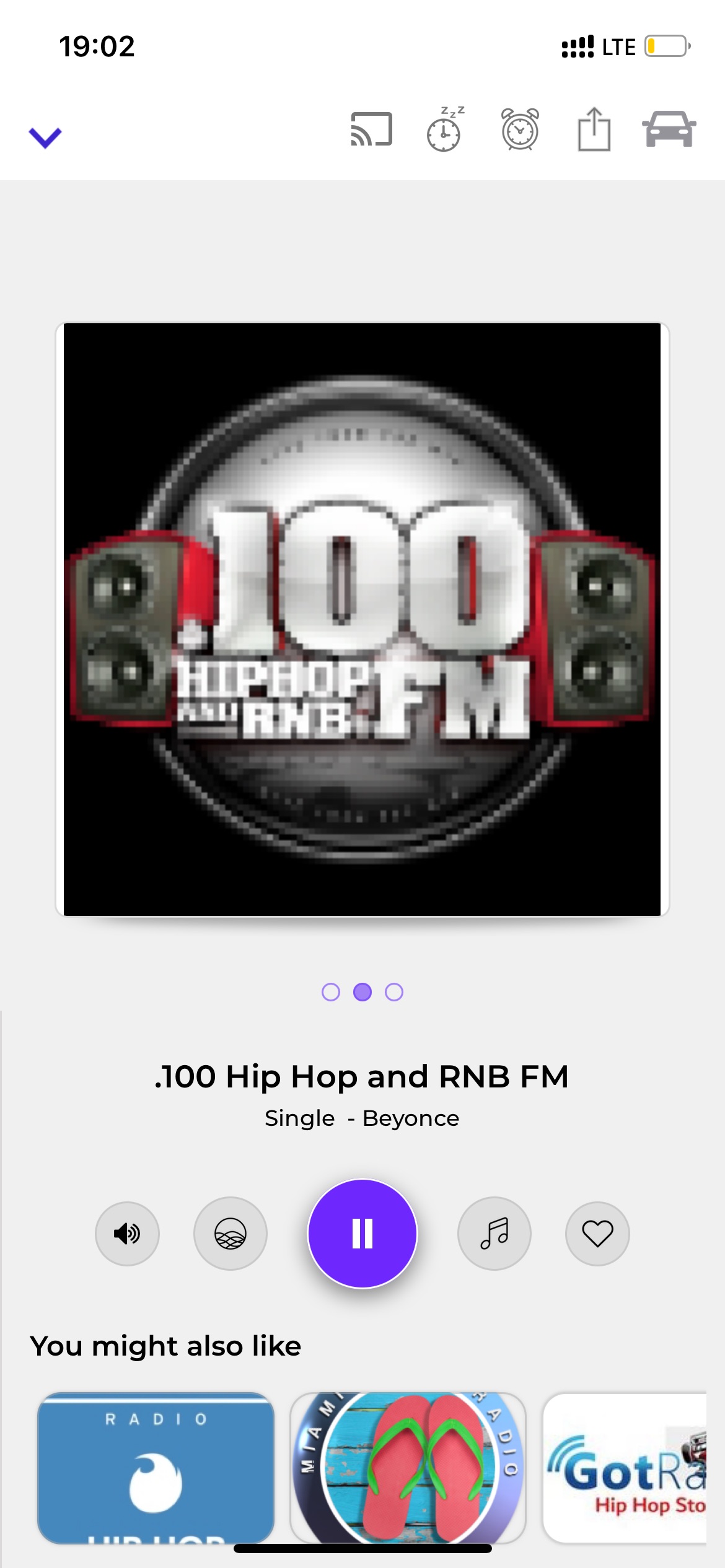 Choose the most comfortable and convenient theme, search for music using filters and selections, and add your favorites to your list. You can do all this with the Radio FM app absolutely free.


Simple Radio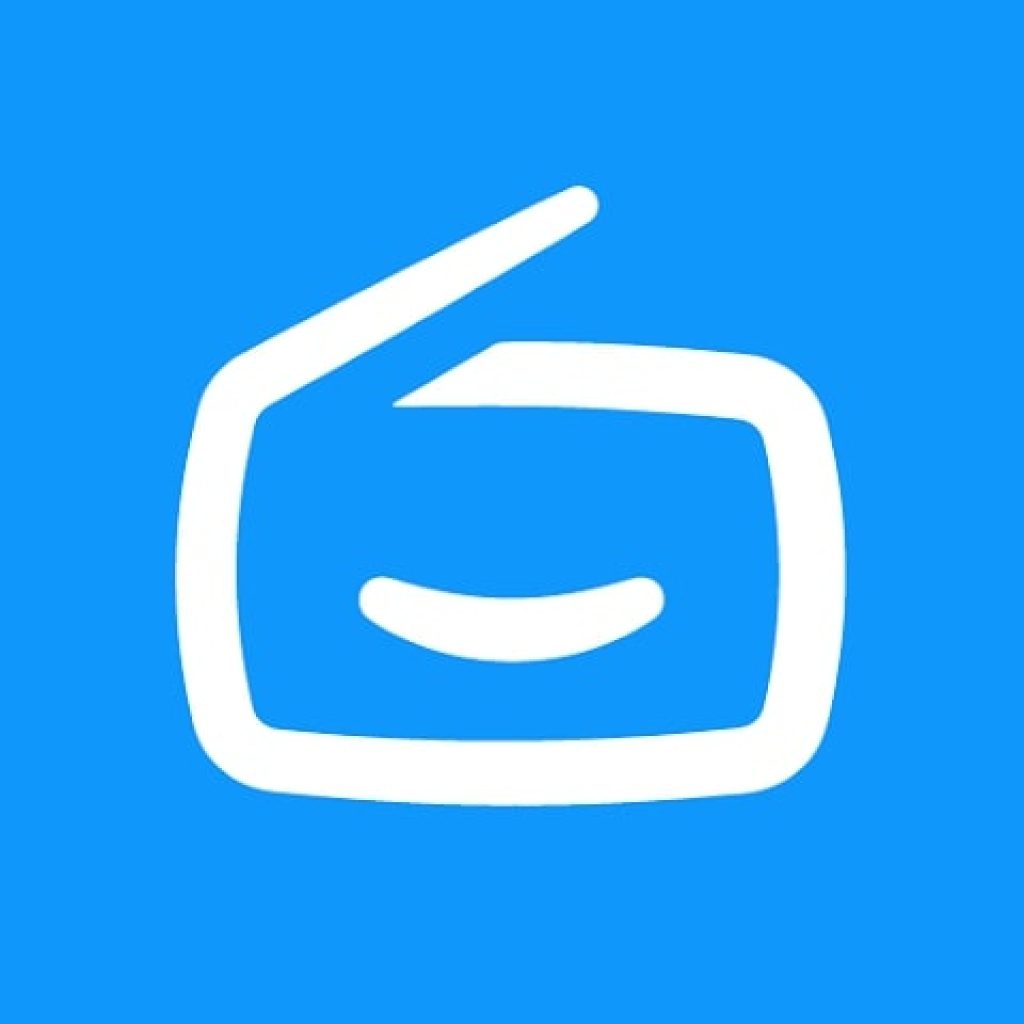 This is an app for listening to various AM and FM online radio stations. It allows you to search for them by genre, country, or name, and add them to the Favorites section.
The app's interface is designed to make it easy to use. The main page of the utility contains a directory of all radio stations.
There are headings Recommended and Favorites. The last section contains the user's favorite stations marked with an asterisk.
Search for radio stations by name, country, or city, as well as by genre. The list includes the following categories: news, popular music, sports radio, rock, dance music, and others. The catalog includes station names, frequency, genre, and country.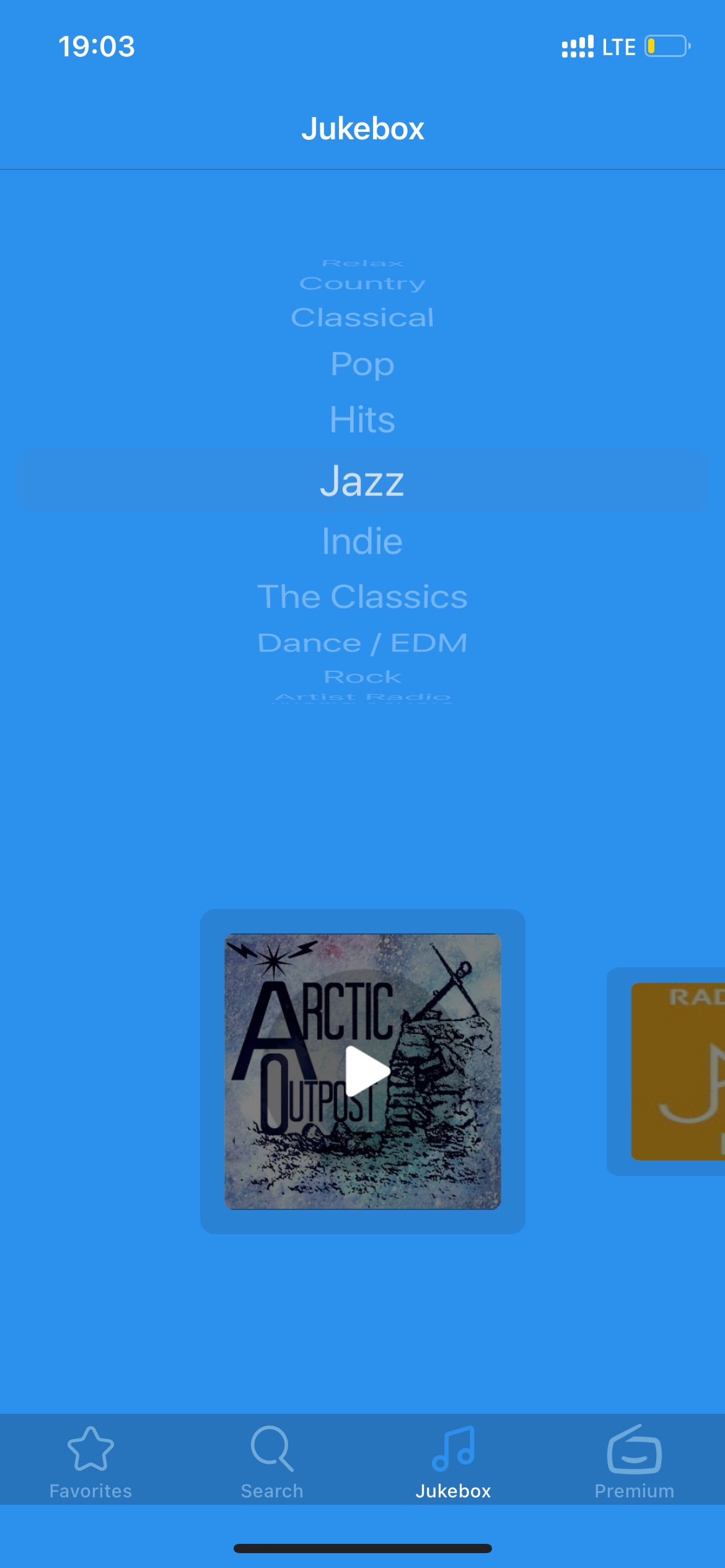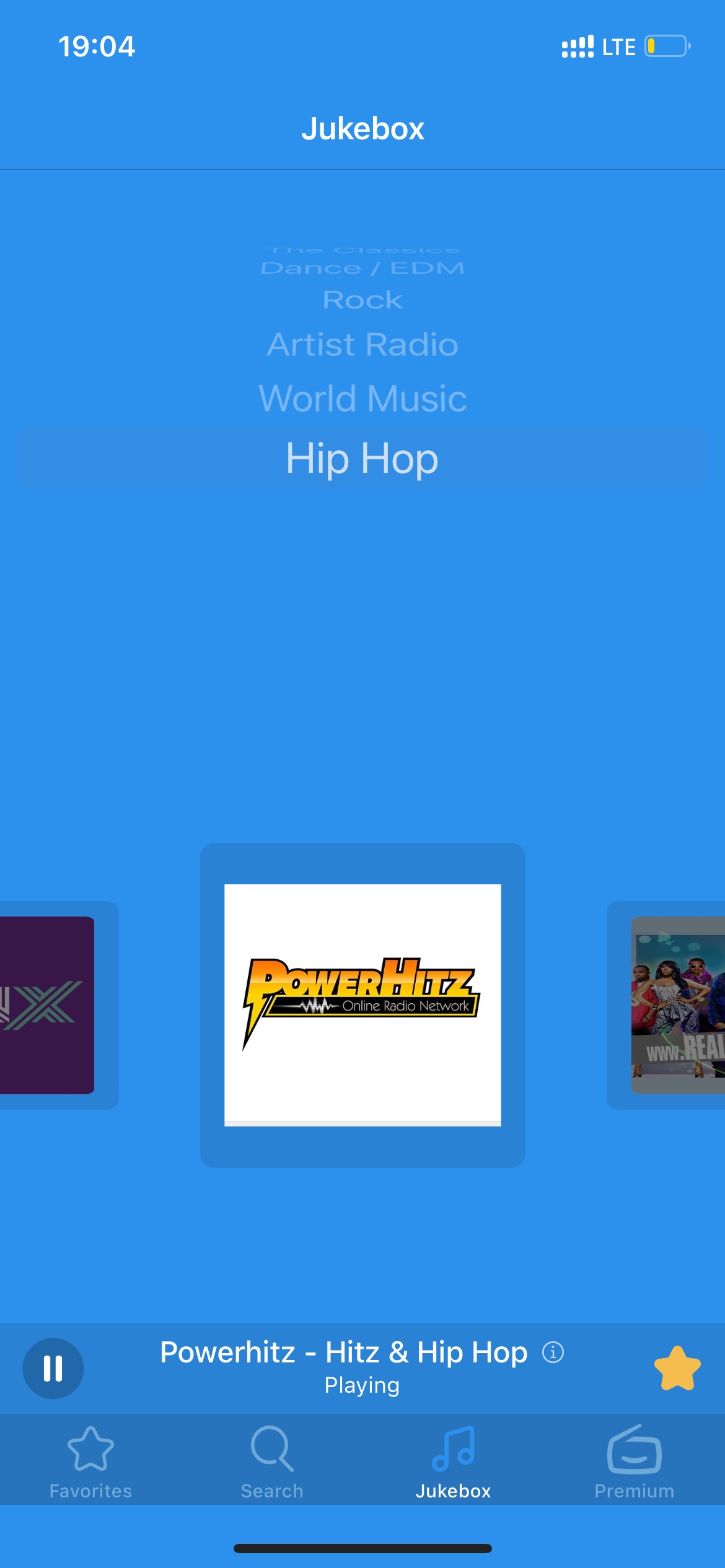 To start the radio, you need to tap on the selected item in the list. The listening window opens at the bottom of the page. Another tap opens full-screen mode. You can send information about the stations you are listening to your friends via social networks and messengers.


iHeart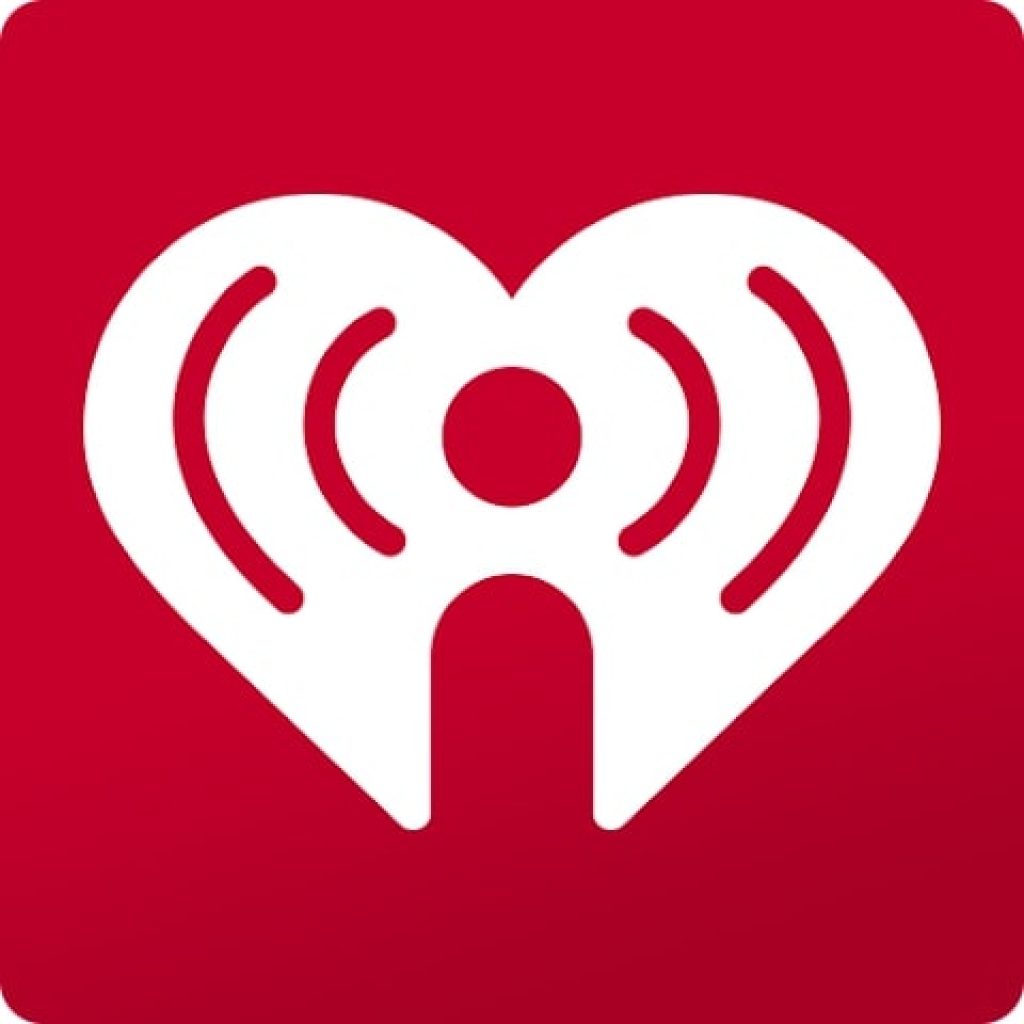 iHeartRadio is an app for listening to radio stations, talk shows, and podcasts. It offers about 1,500 stations with 24-hour broadcasts in a variety of genres.
It focuses on residents of the United States, Australia, New Zealand, and Canada. iHeartRadio is the official mobile client of the online platform of the same name.
The radio stations offered by the app broadcast online music in a variety of genres, from country and rock to popular music and hip-hop. They are categorized for easy searching.
You can also listen to podcasts and talk shows, both recent and past releases. There is a separate tab for this purpose. Among other things, it allows you to select popular podcasts and keep track of future episodes.
The utility offers personalization of content by saving your favorite radio channels to your personal library and creating your own stations from your favorite artists' tracks.
There is an option to select soundtracks for falling asleep, waking up, exercising, resting, and walking. You will be able to track the emergence of new products with the help of notifications. All personal content is located in a separate tab.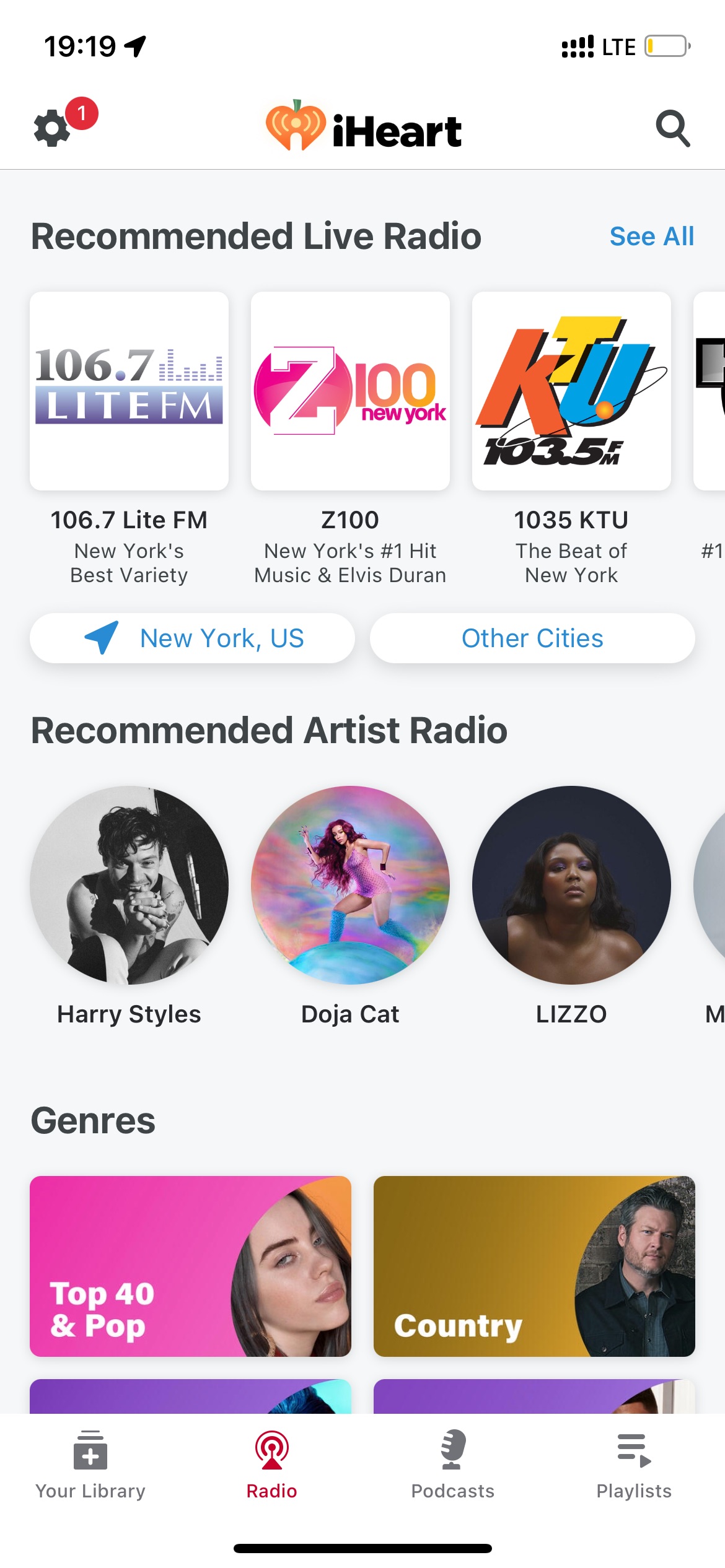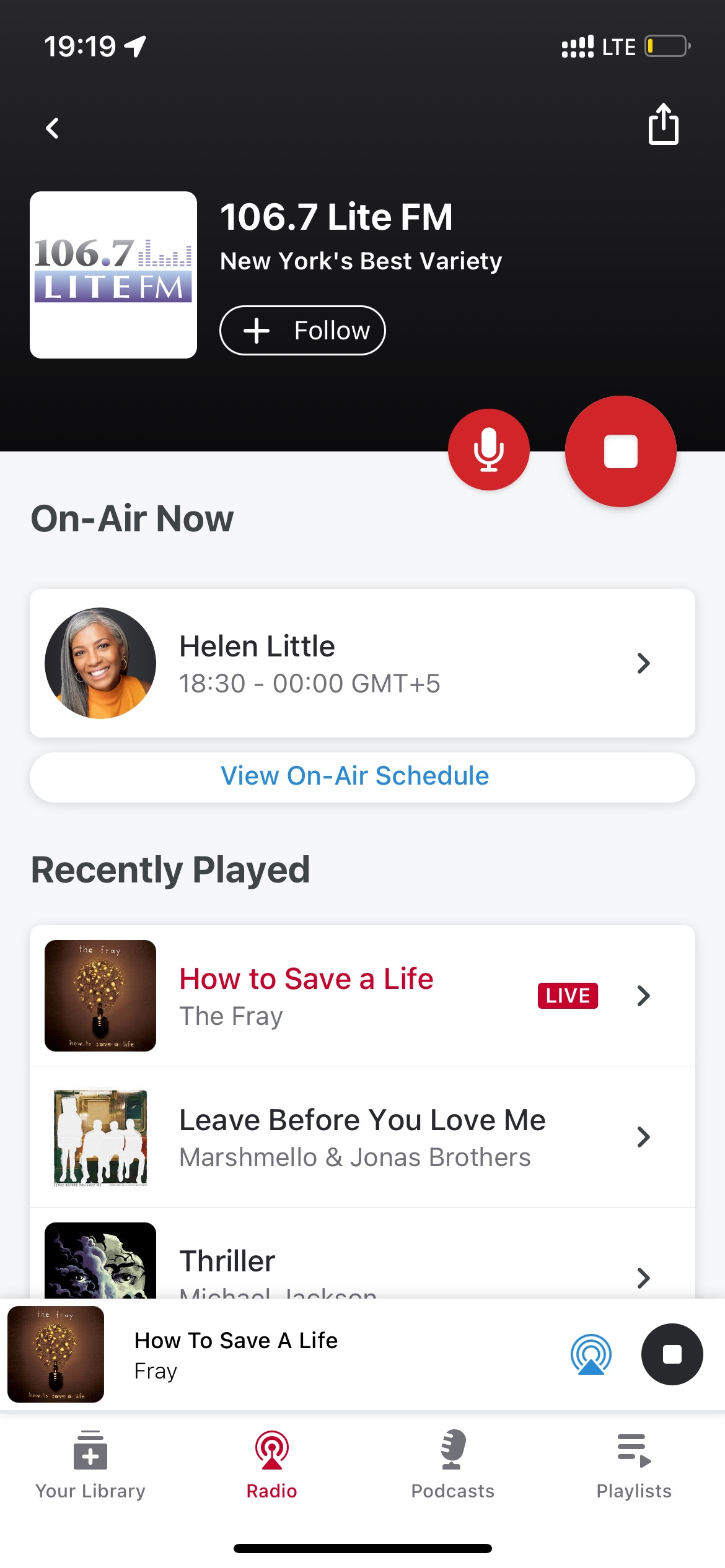 Access to iHeartRadio functions is possible only after registration with an e-mail address and postal code.


FM Radio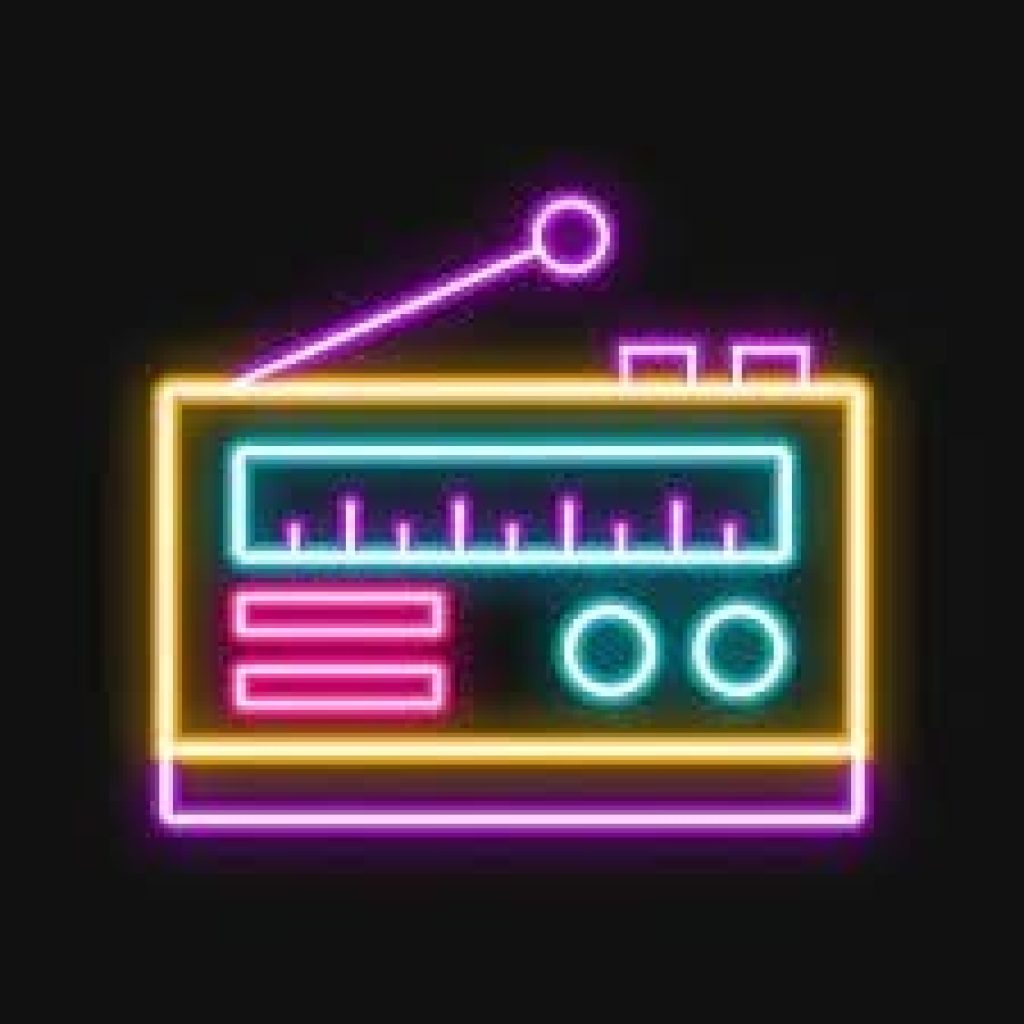 An endless stream of music will be available to you as soon as you download the FM Radio app. This radio includes millions of different tracks and dozens of different waves. You can connect to any of them to enjoy any tracks.
You can download the app to your smartphone. It launches as soon as the internet is connected. You can enjoy music throughout the day.
Wake up and go to sleep with any tracks in FM Radio. The app gives you the ability to set up auto-off and auto-on-track features.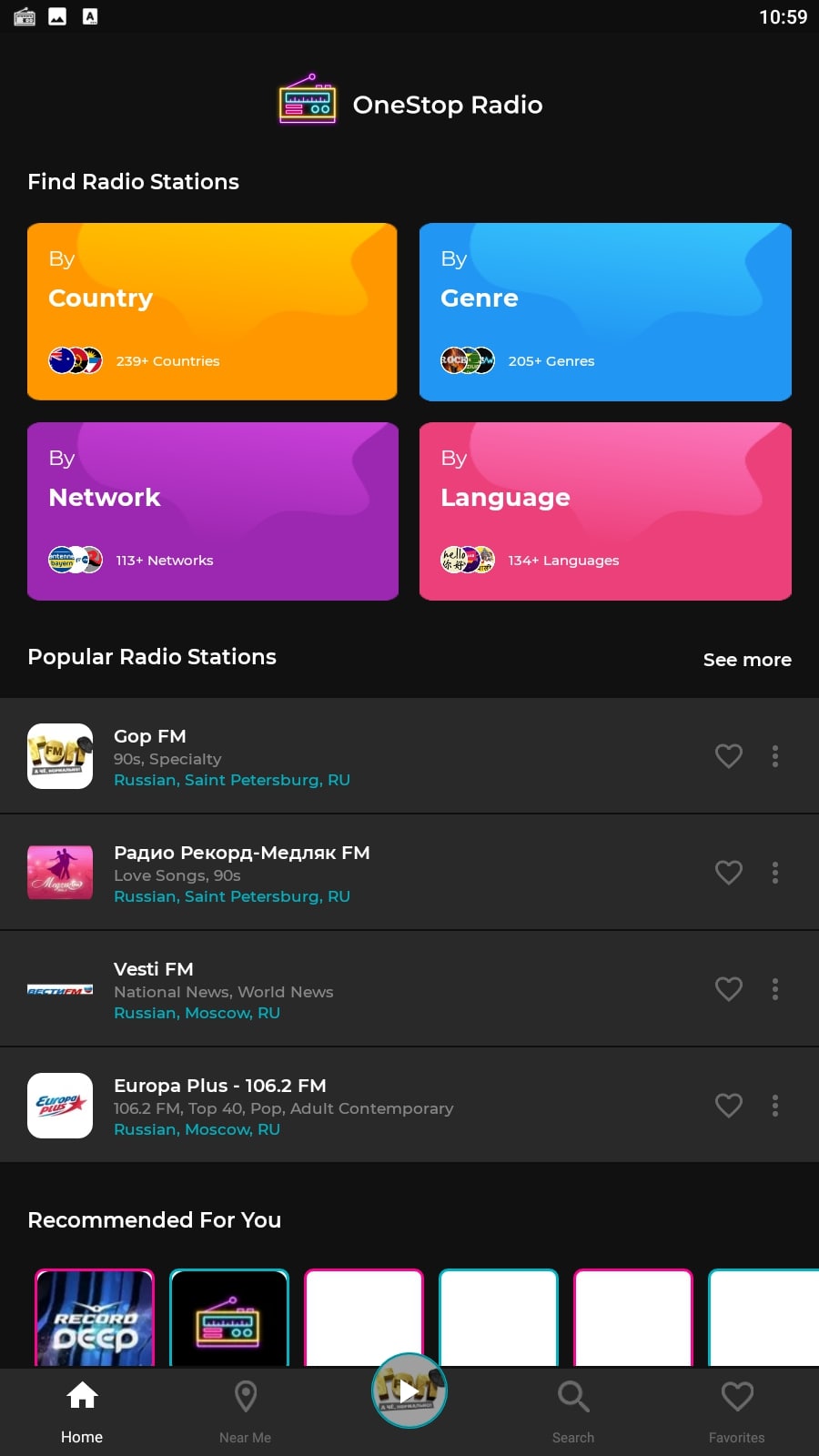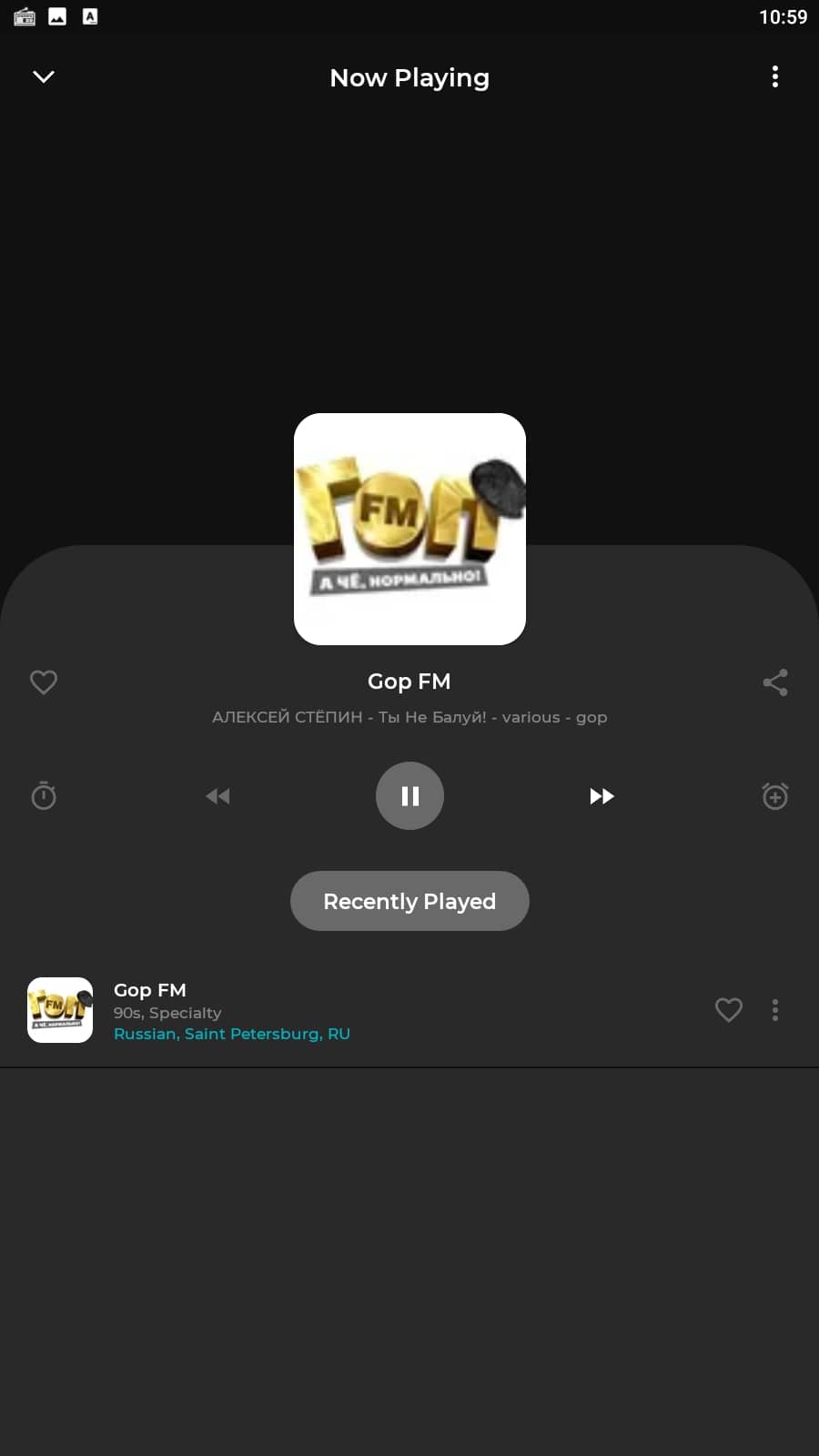 If you can't find a wave you want in the app, just tell the developers and they will soon add the radio you need.

myTuner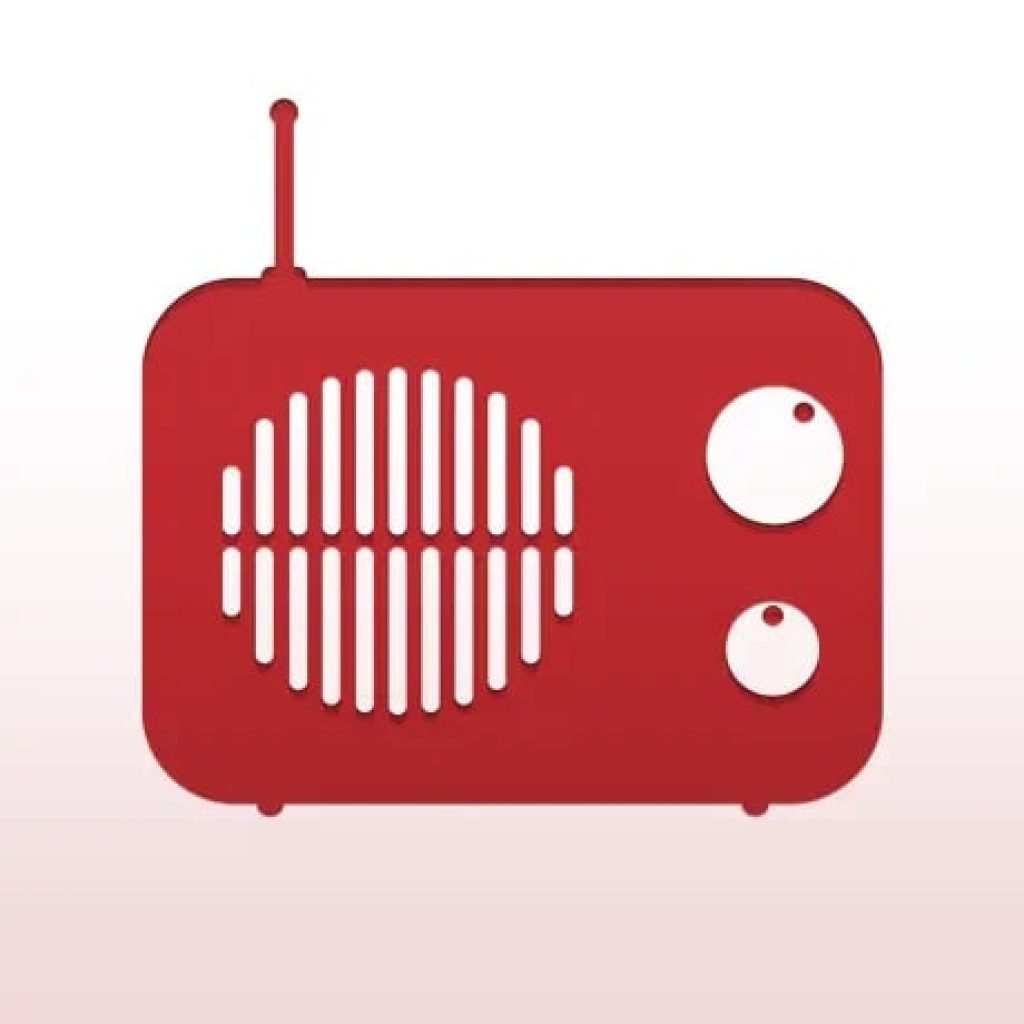 myTuner Radio is an app that lets you listen to music from anywhere in the world. Search for selections in the language you want.
Choose your favorite categories and genres, add them to your favorites, and listen to only any radio station every time.
You can start your day by setting your alarm clock to your favorite radio station. If one is not in the offerings, then just write to the developers about it.
Choose what and when you want to listen to while driving, working, or cooking.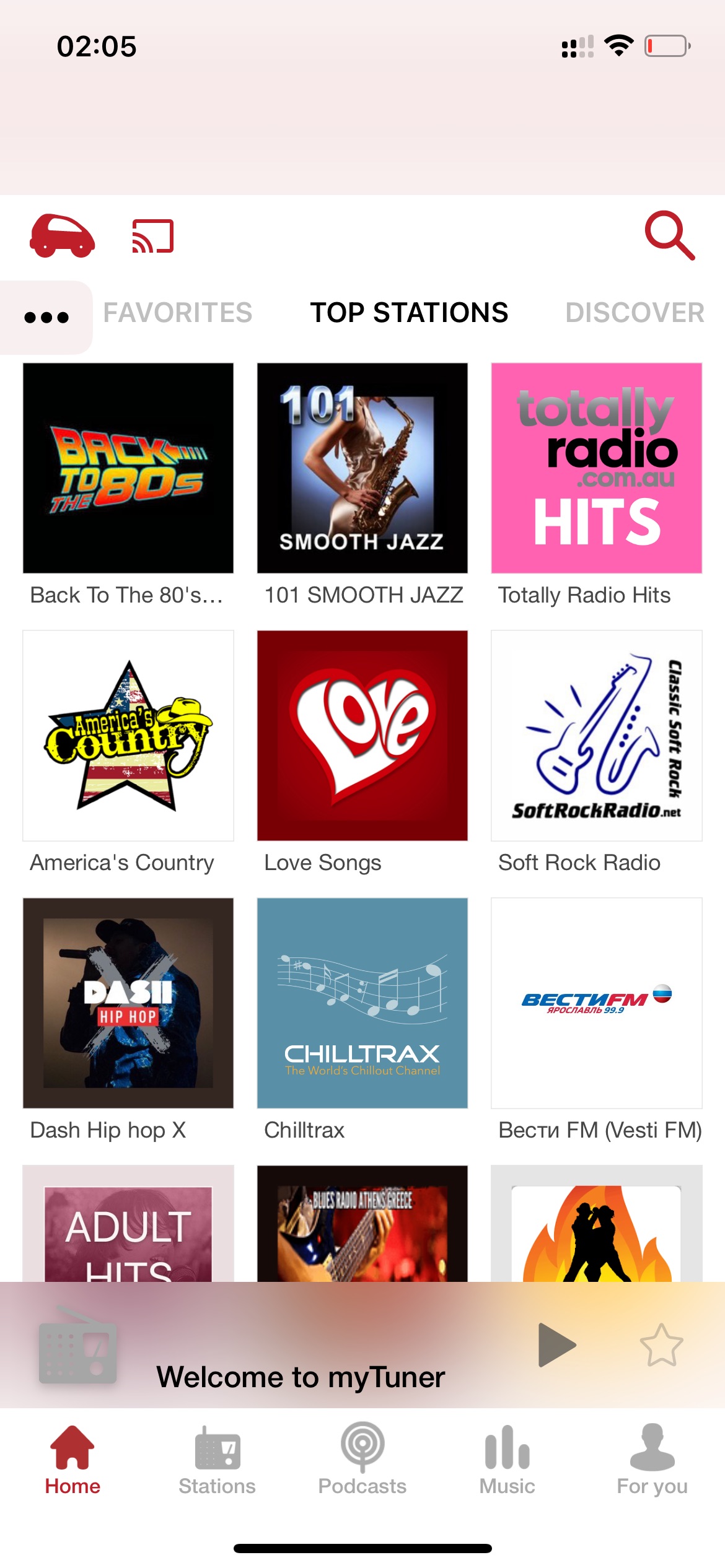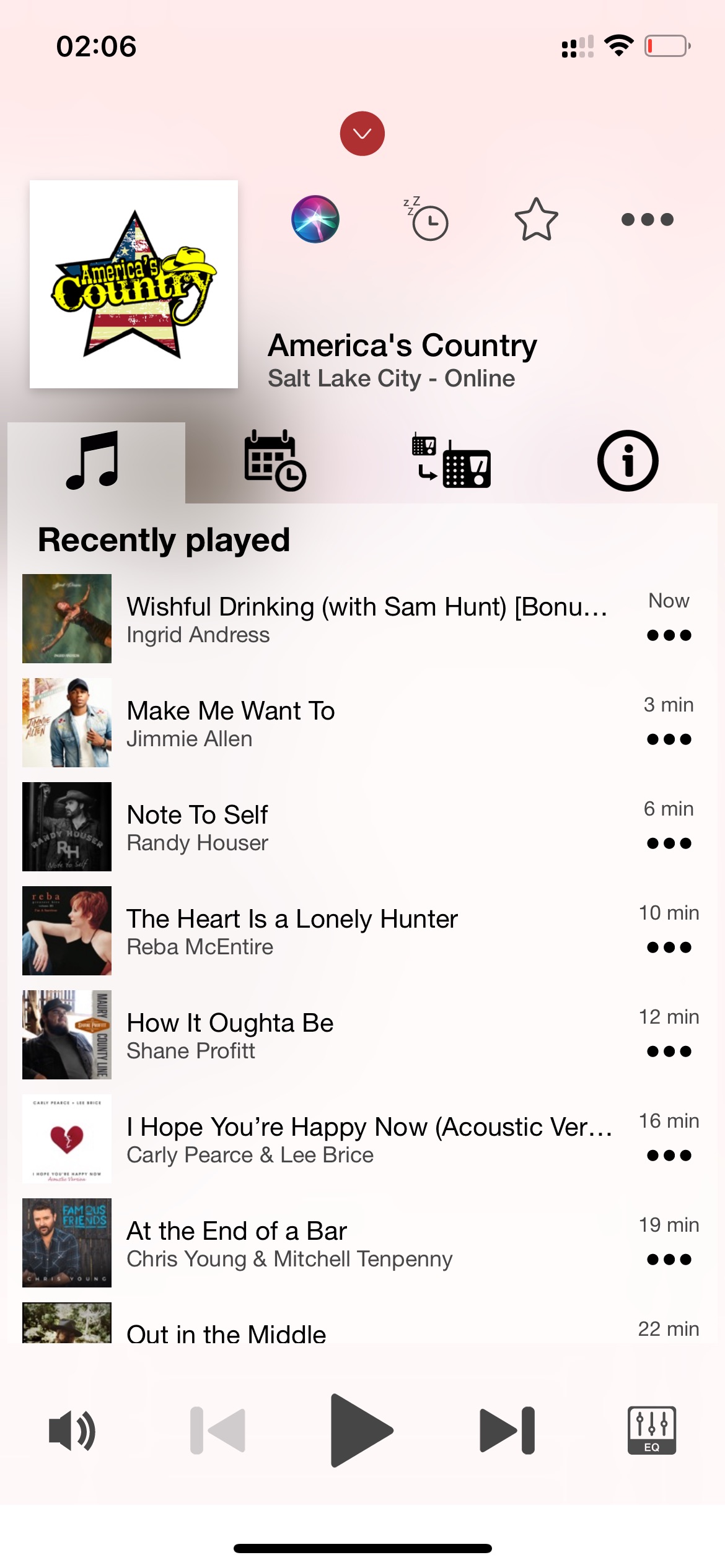 Put the radio wherever you like and enjoy your favorite music. It can even play in the background, and you don't have to always be in the app to do so.


You may also like: 7 Free Trance Music Apps for Android & iOS
Radio Fm Without Internet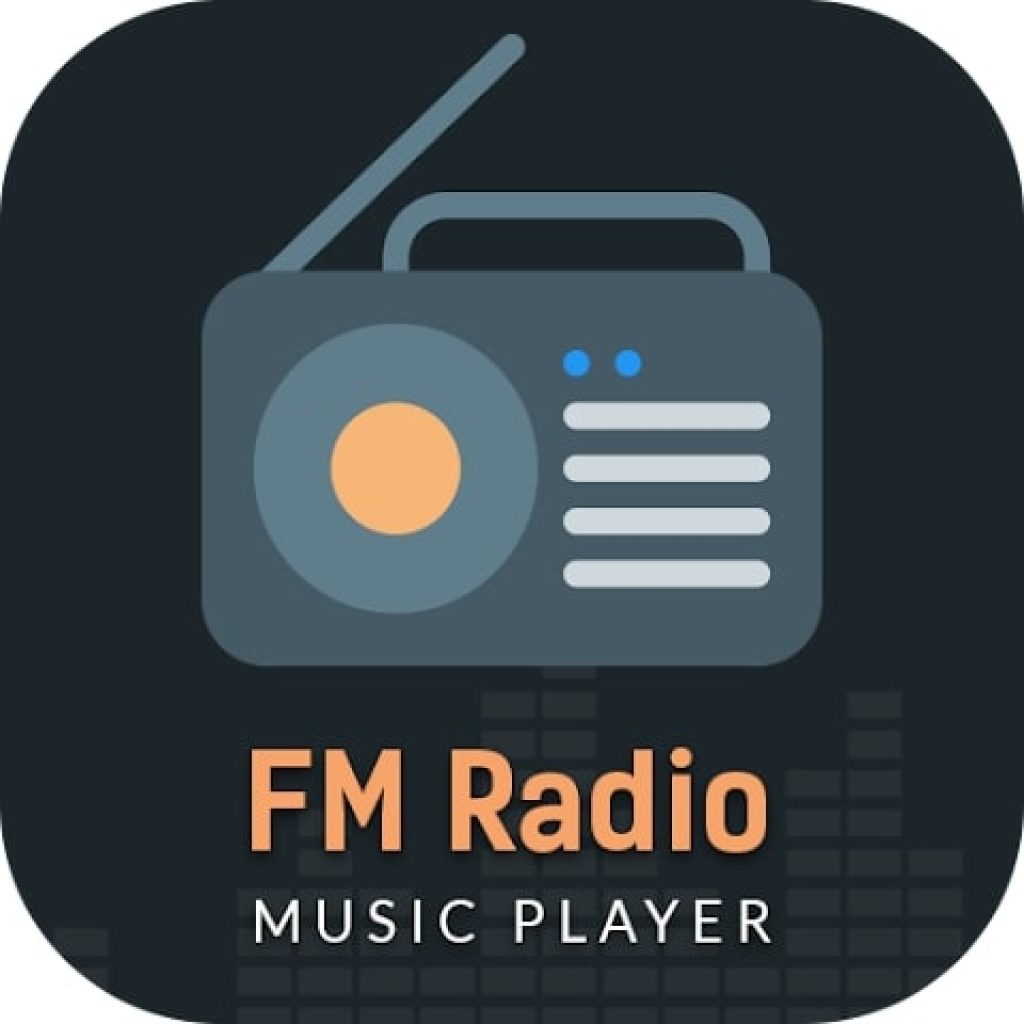 Radio FM will allow you to enjoy the quality and enjoyable music wherever you are. The app works offline, so you can easily put the radio station you like in the background and continue to do your business.
Choose music by genre and style, search for any tracks and add them to your favorites. You can also listen to music in any language because thousands of different radio stations from other countries are available in the app.
Start your day with your favorite tracks by setting the alarm clock function. You will always have a good mood with music on Radio FM.
You can download the radio to any device, including your smartphone. It will provide uninterrupted playback of your favorite tracks, which charges for the whole day and help you stay awake in any situation.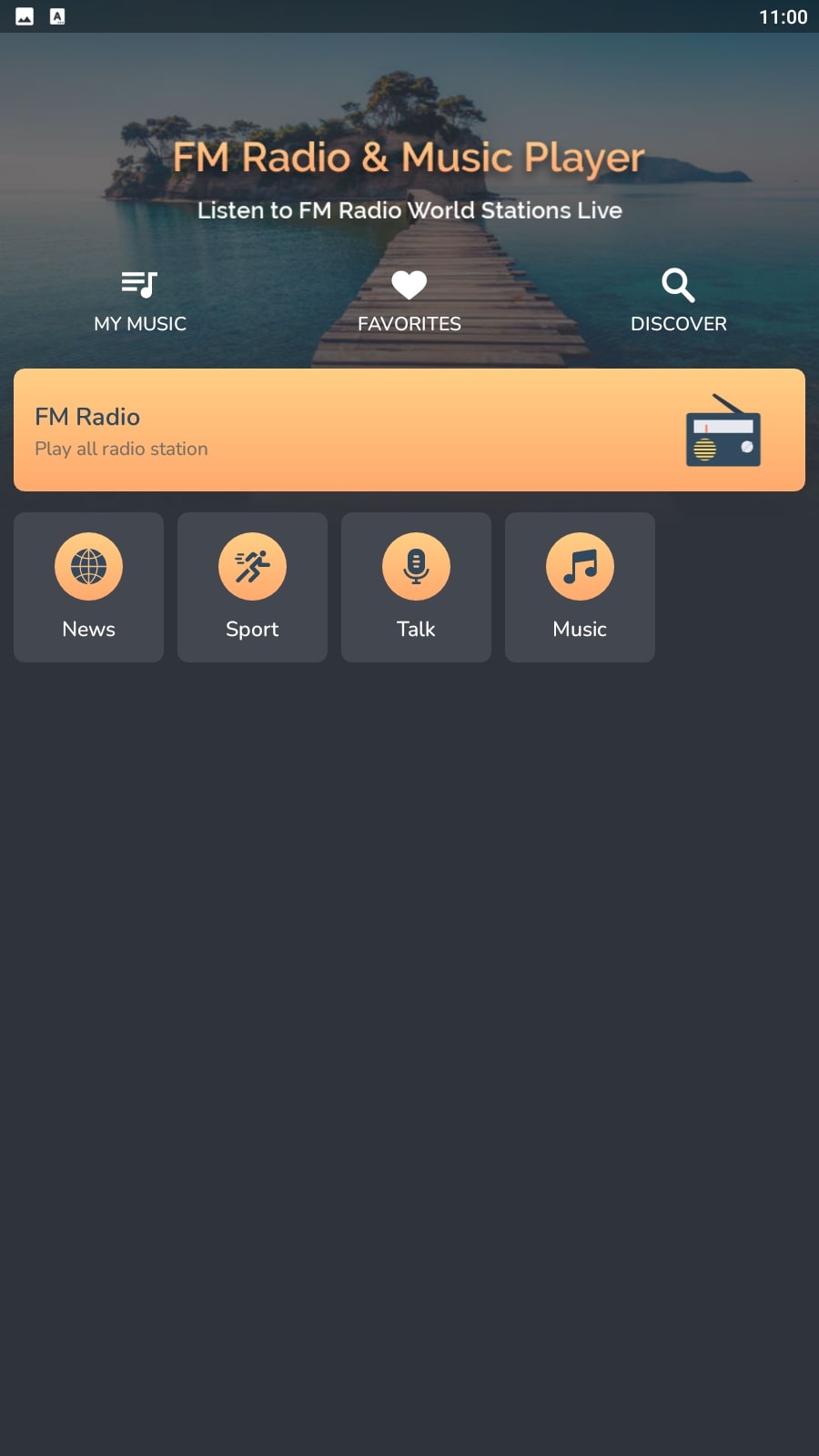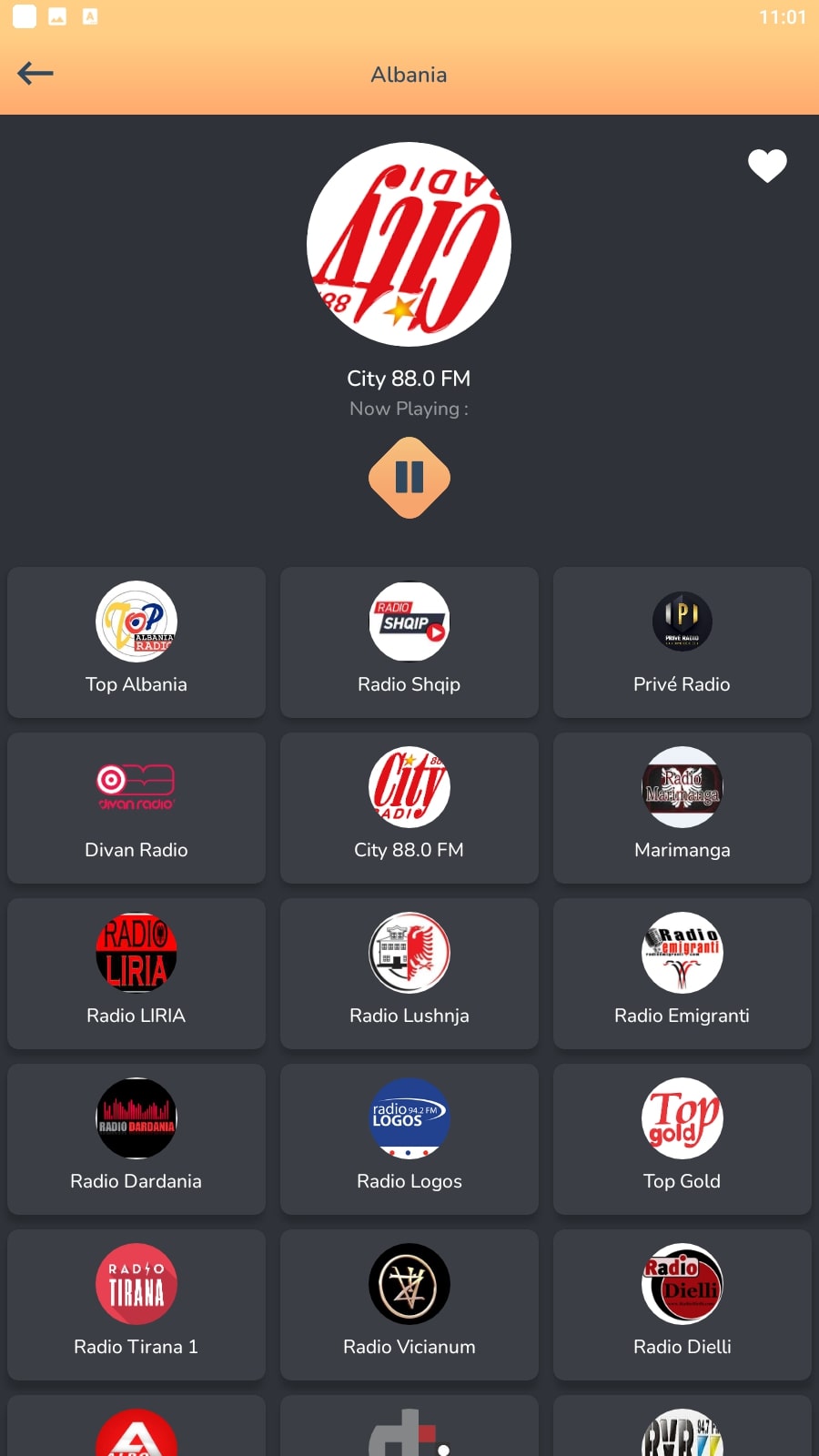 Filter your favorite radio stations and listen to them all day long. Swap and add new waves to vary your playlist. Enjoy new and high-quality tracks from famous artists.

PCRADIO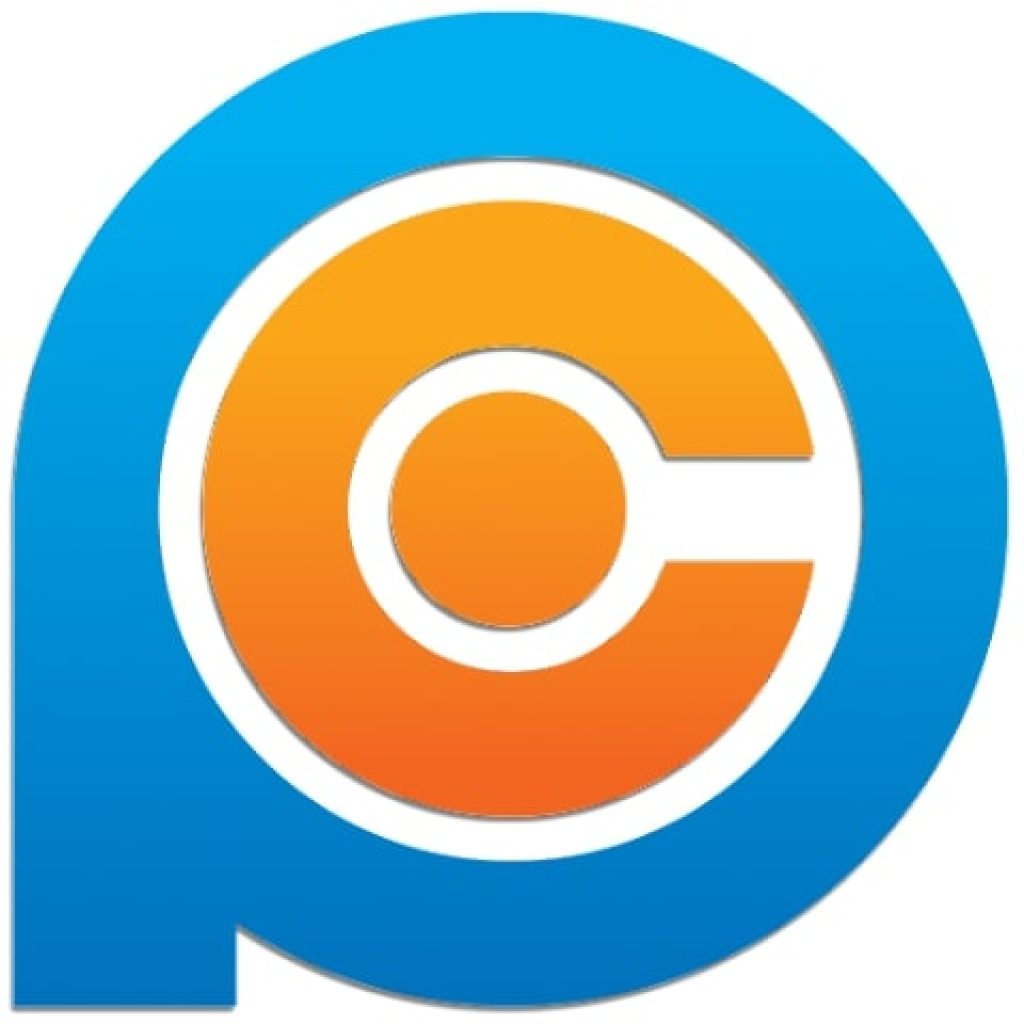 The PCRADIO app is designed for listening to online radio. It offers a wide range of stations that broadcast music in different genres around the clock.
All the stations offered by the app are located on the main screen. The feed is divided into several thematic tabs.
The music in them is grouped by style and genre. There are narrowly focused channels designed, for example, for fans of the classics.
You can add the stations you like from the feed to the list of favorites to be able to access them faster. A separate tab is designed for this purpose.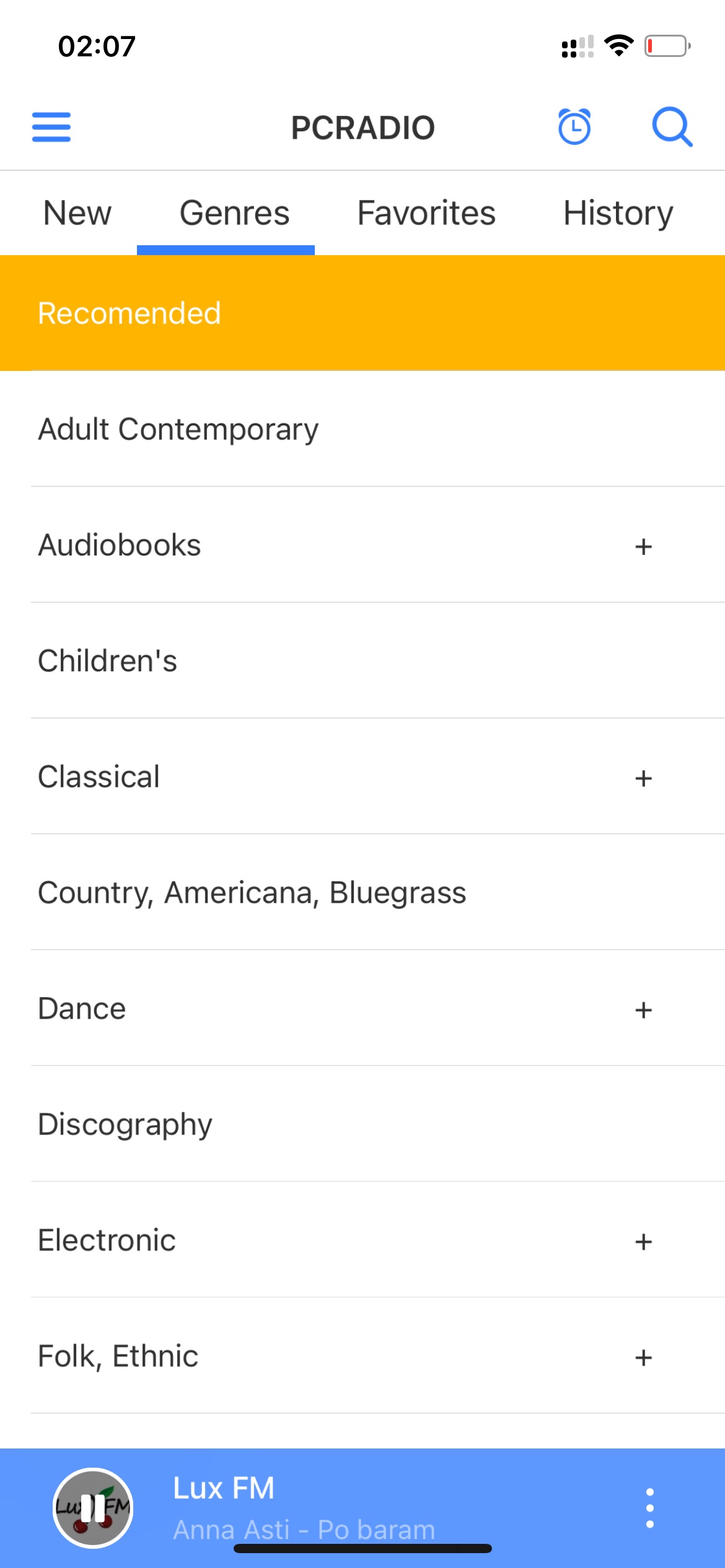 Each station in the list has a short description and a logo. There is a built-in player and 10-band equalizer that allows you to control listening and adjust the sound. Besides, there is a timer for selecting when to turn off the music.


My Radio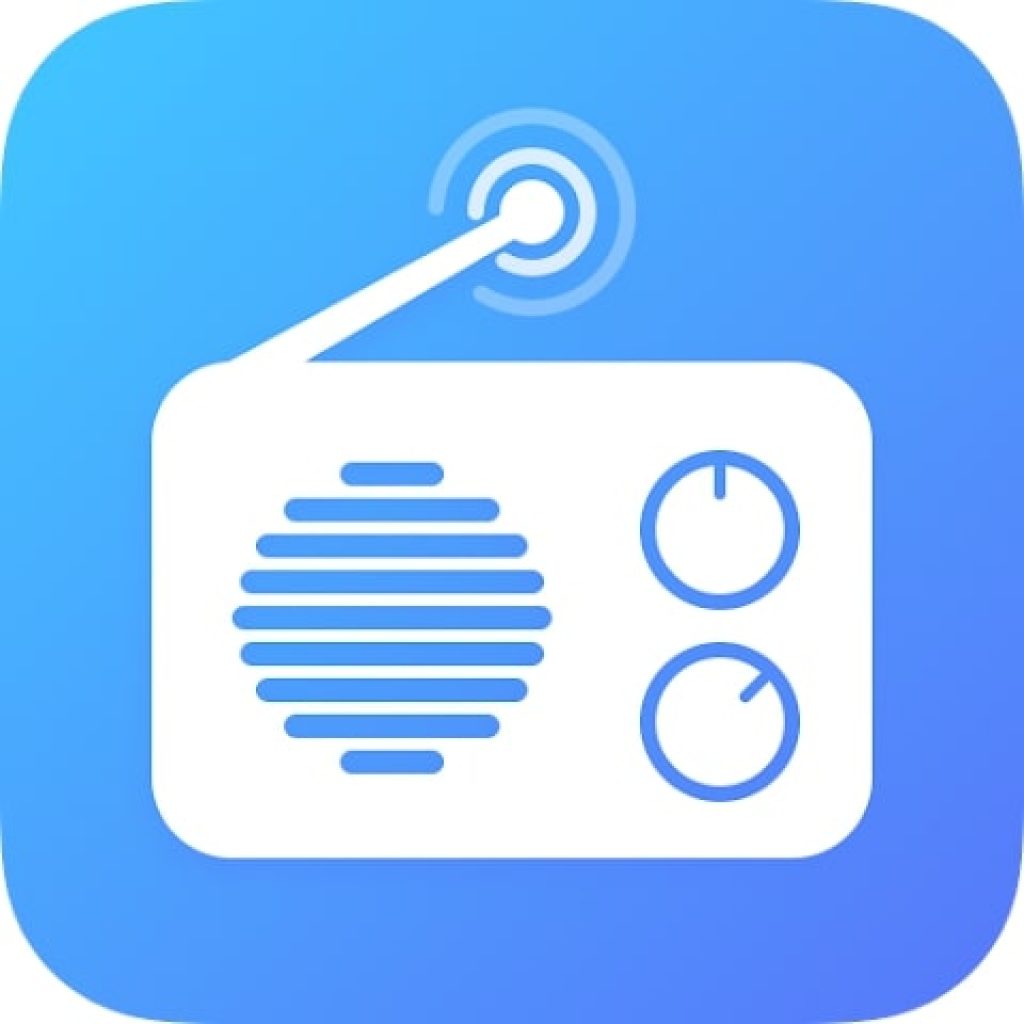 The app allows you to listen to FM radio from your smartphone or tablet. The utility works even if there is no signal from cellular towers. A large selection of radio stations is available to you.
This app can receive data not only via the Internet but also by receiving a signal from the FM tuner. This allows you to save traffic and battery power when selecting a local station. The radio is capable of operating in the absence of a cellular signal.
To listen to the radio, you must connect wired headphones to your mobile device. They are used as an antenna to receive the signal.
The utility automatically detects a list of available radio stations and displays it on the screen. All channels are grouped by topic. Users can select music, news, sports, educational and other stations.
It is possible to set the frequency manually. To do this, go to the Basic Tuner section and enter the desired value.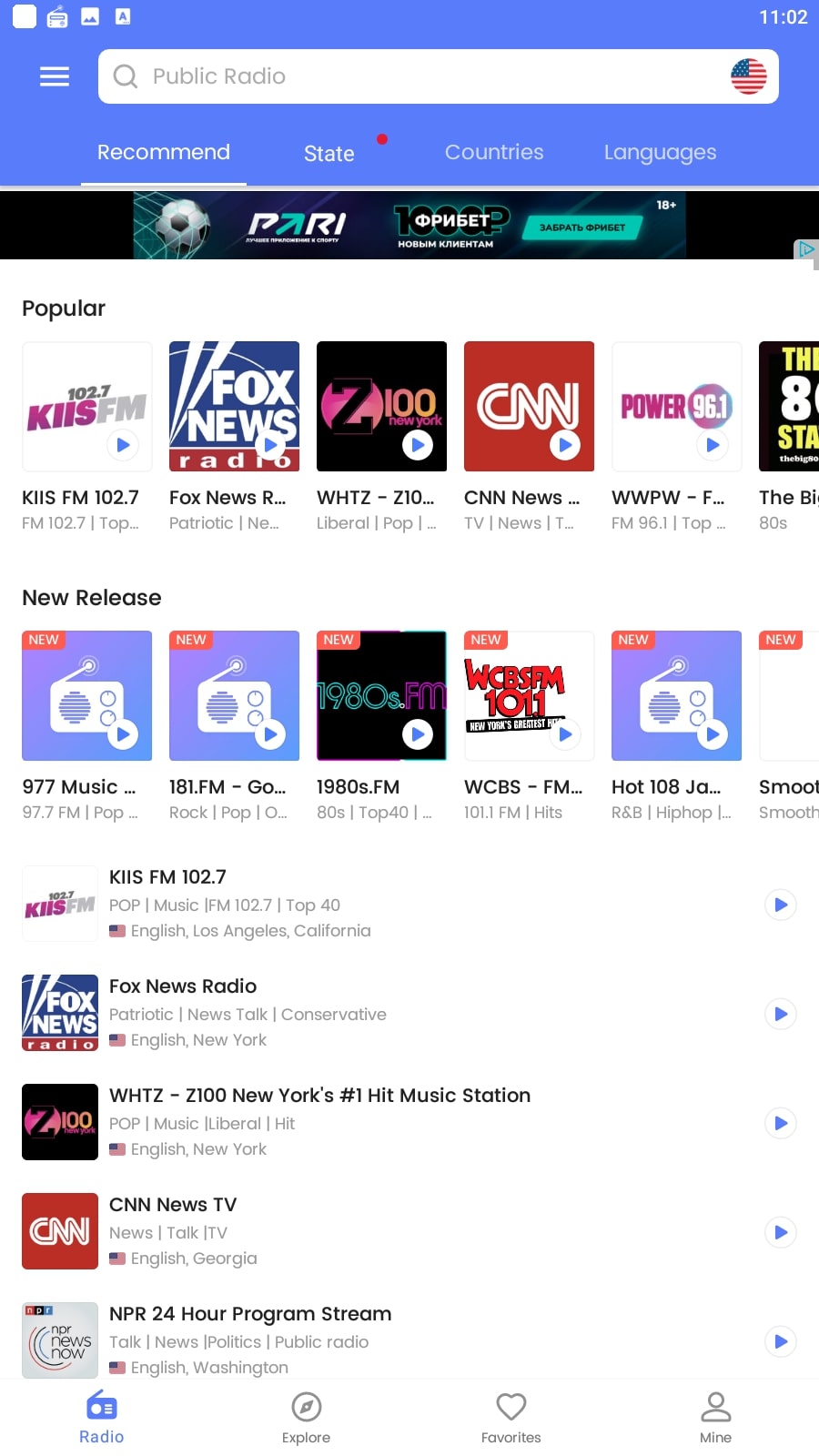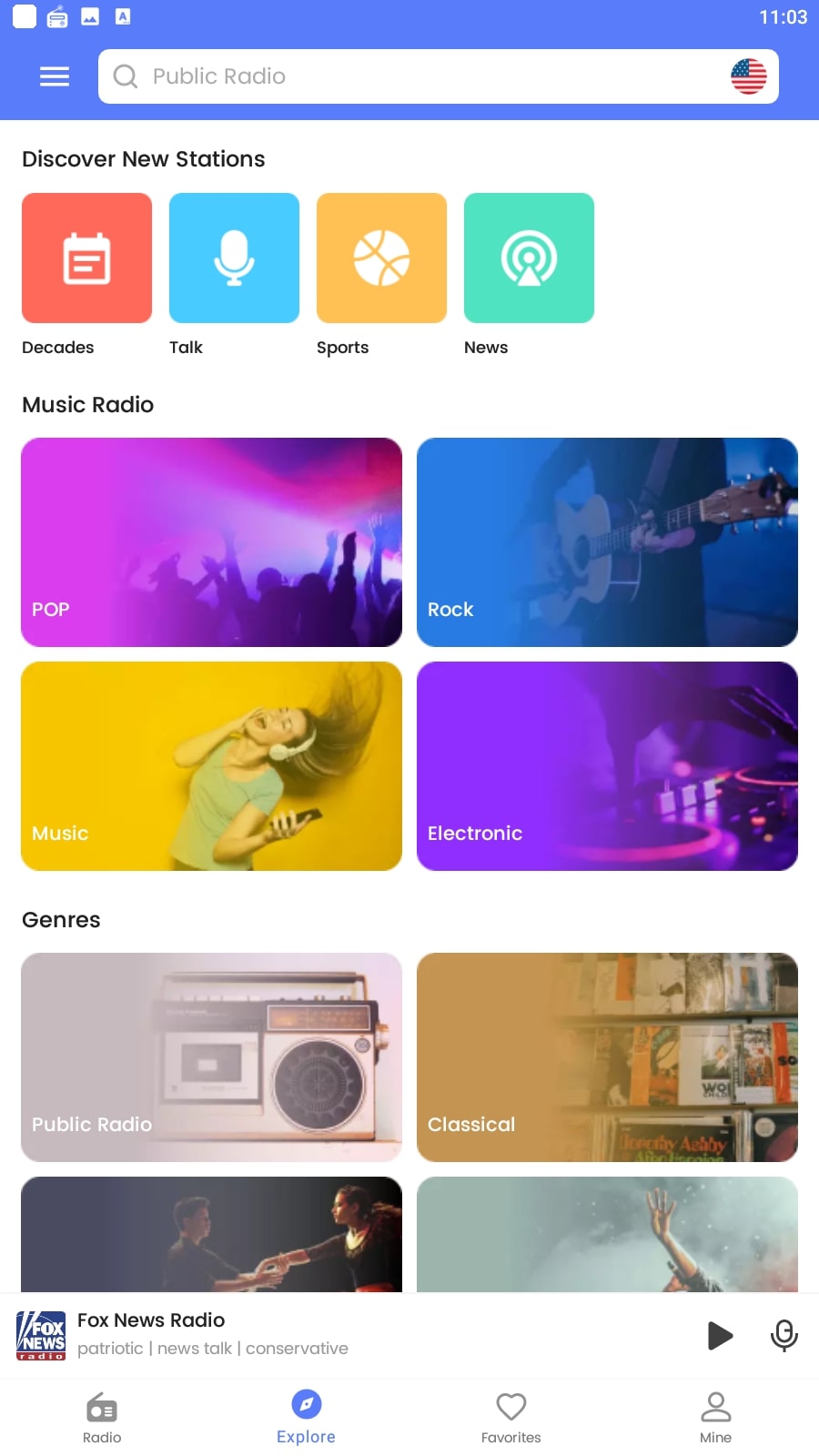 With the help of the utility, you can make a list of your favorite radio stations for quick access. There is an opportunity directly in the app to buy a favorite song and share a link to it with friends and family. Music news and notifications about new songs by your favorite artists are available in the Newsfeed section.

Daily Tunes: All Online Radios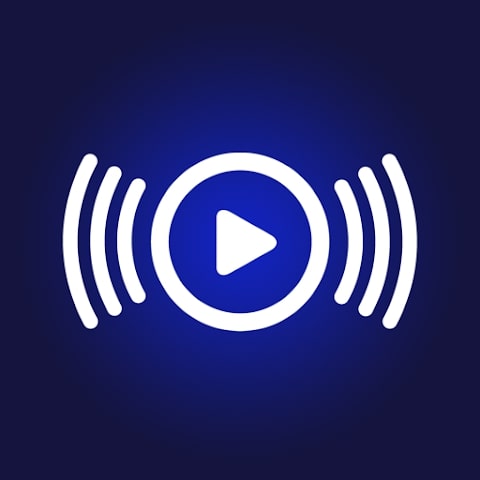 Daily Tunes is a convenient mobile app that offers users a variety of music tracks and playlists. With its help, you can connect to the radio in any convenient place and listen to new tracks without being interrupted by advertisements.
The app offers a vast library of music tracks, which includes thousands of songs in a variety of genres and styles. Besides, it is regularly updated, which allows you to listen to new tunes and songs every time.
The program works when connected to the internet. It guarantees fast song downloads, allowing you to enjoy a continuous stream of music.
The app offers a user-friendly search engine that allows users to easily find the music they are interested in. You can search by artist, song title, or album, which saves you a lot of time and allows you to find the songs you want quickly.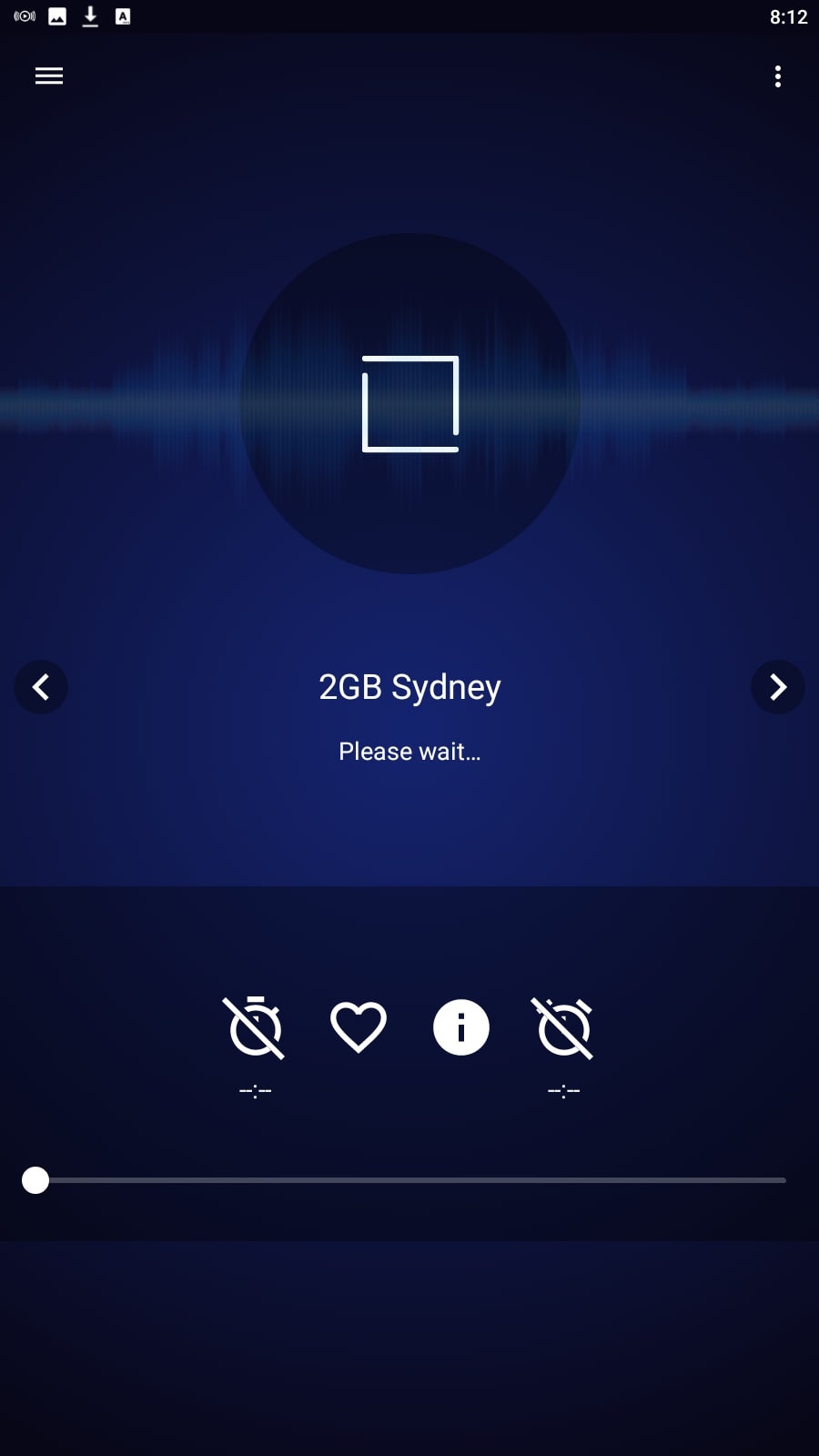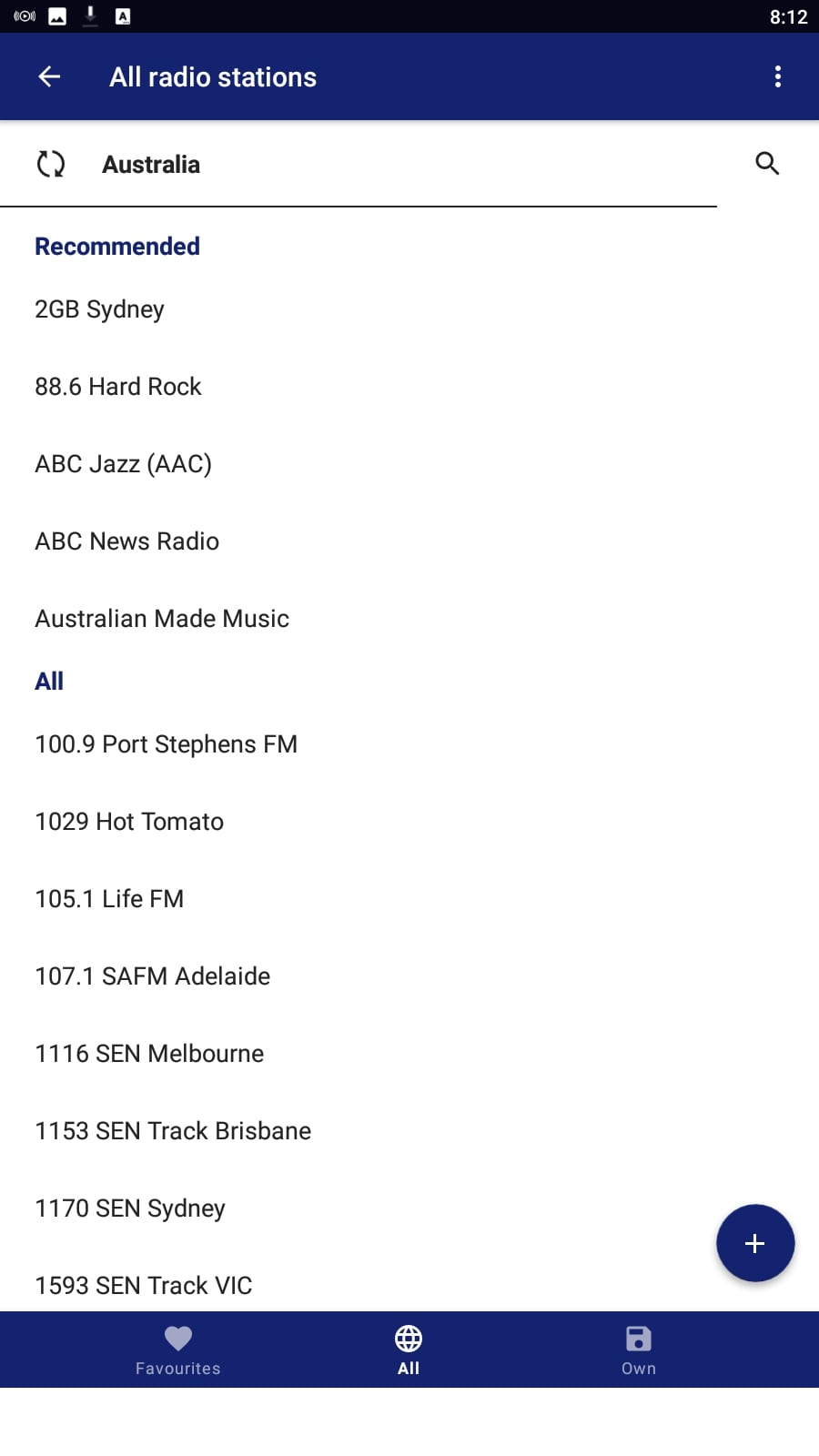 Moreover, the app also offers personalized recommendations based on your preferences. It guarantees the high-quality and clear sound of every song. It has a user-friendly interface that makes it easy to control music playback.

You may also like: 7 Free Apps like Spotify (Android & iOS)
FM Radio, Live FM, Live radio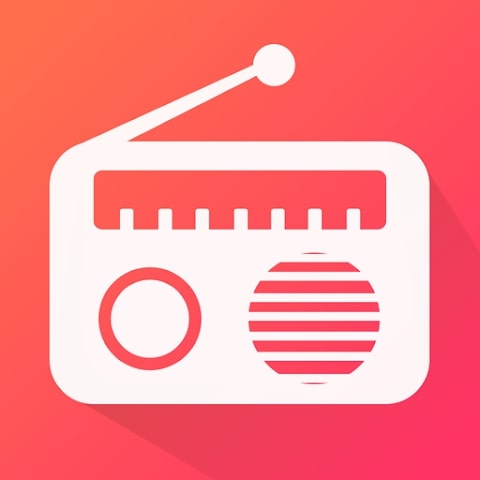 This is a free mobile radio app that gives you access to various radio stations on your device. It offers a free search for radio that broadcasts any audio format.
The app offers a wide range of radio stations grouped into different categories. You can select your desired station from the huge catalog and start listening in real-time. High-quality sound guarantees clear sound of every music track or audio file.
The program also allows you to write your own notes of favorite radios to have constant access to them and listen to them anytime. You can add them to your favorites or share them with other users through online platforms.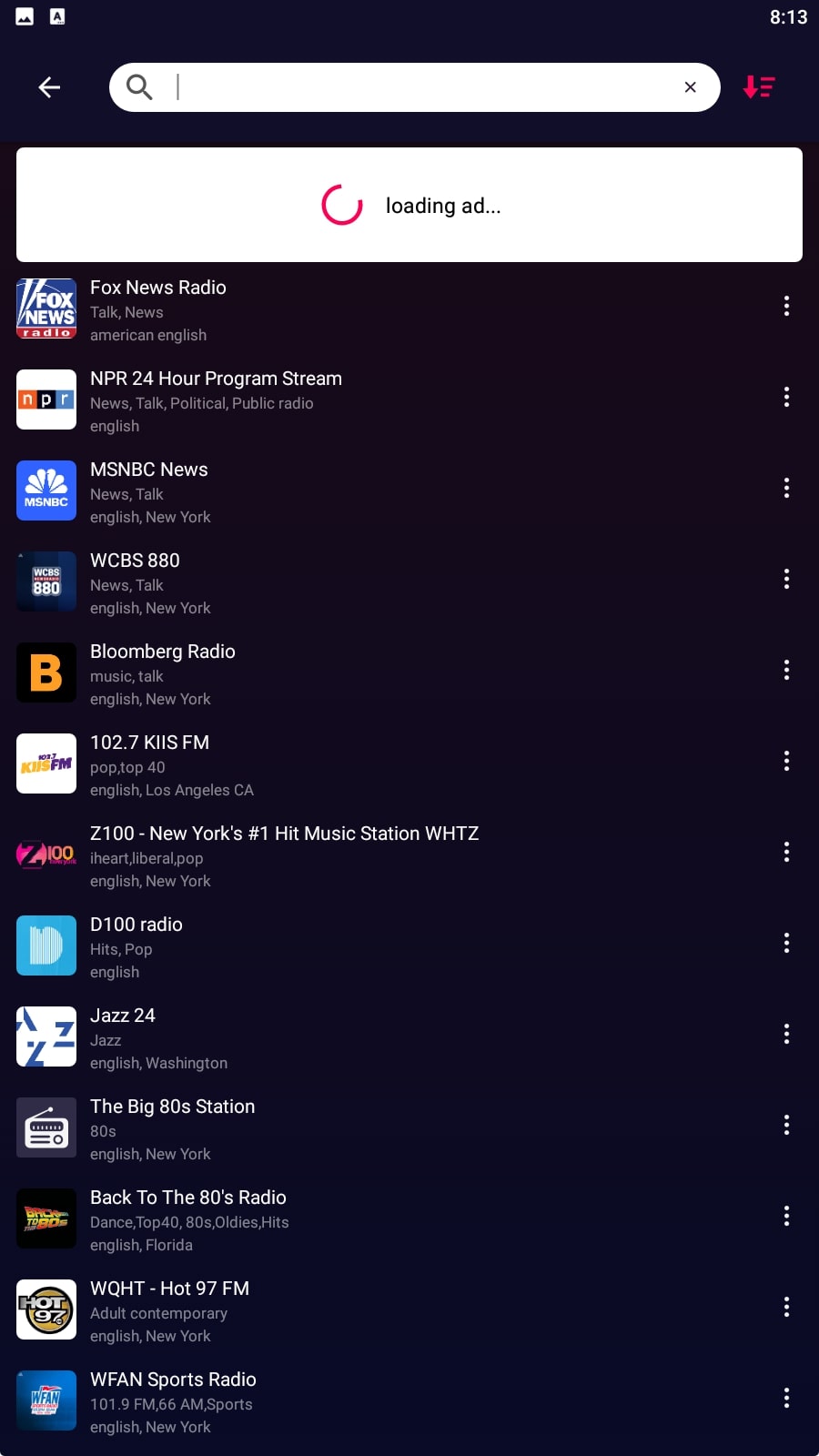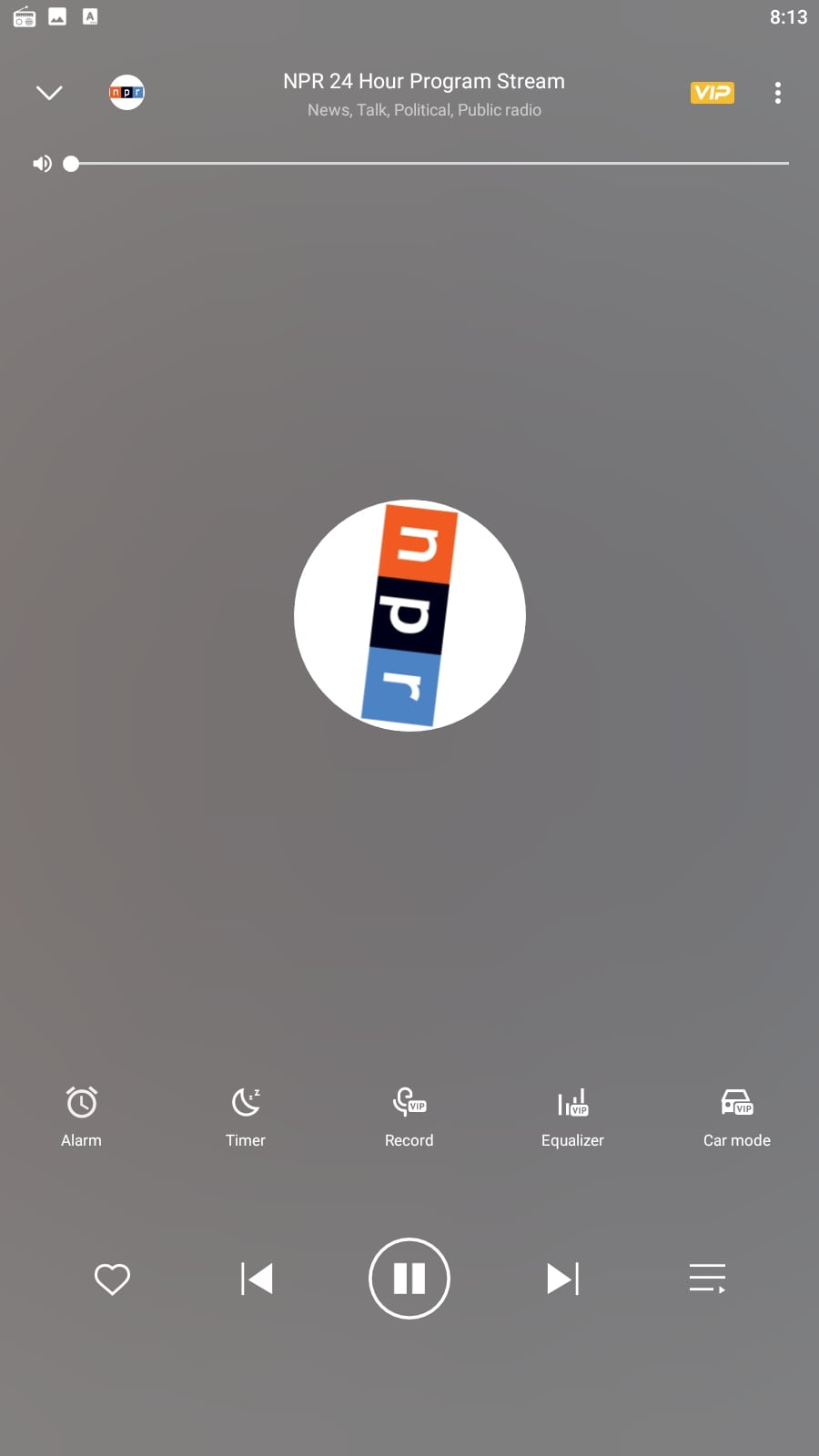 The service also offers a wide range of music genres, so you can find music that you like. It has a sleep timer, allowing you to automatically turn off the app after a certain amount of time after you start listening. It also gives you the ability to download files to your device for offline listening when there is no internet connection.