Becoming self-employed comes with lots of advantages, but it has its difficulties as well. You'll need to manage plenty of tasks, and it's way handier to delegate some of them to apps.
That's why we've made a list of the 10 best independent contractor apps for 2023 to automate your work. These apps will help you control your time and bills. With the help of these apps, you'll become more concentrated on work tasks and smarter with finances. Take a look!
QuickBooks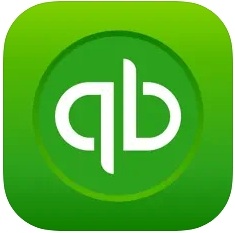 Let's start with an accounting app to help you gain control over your finances.
Being a self-employed comes with lots of challenges, and financial control is one of them. This app is here to monitor your bills, profit, and all that. Over 4 million small businesses already trust this app, so make sure to give it a try.
More to that, the app comes with a tax accountant that lets you organize financial reports and budgets in general. Once you'll use the app for a while it will be able to forecast your cashflow for three months in advance, which is helpful. There's also a smart analyzing tool you can use to make smarter business decisions.
Plus, the app lets you customize invoices and receipts with your logo and branding. You get to categorize your costs to monitor your money flow. It also has over 80 partnering apps for CRM, inventory management, and other useful stuff.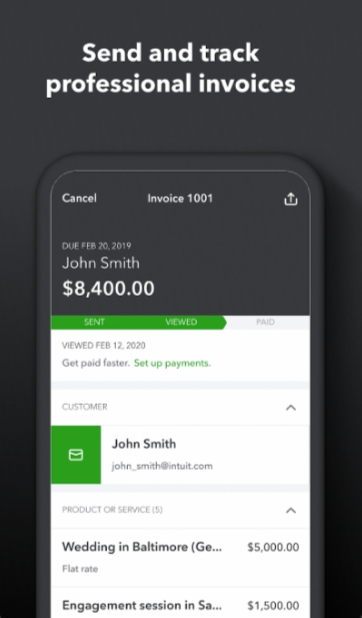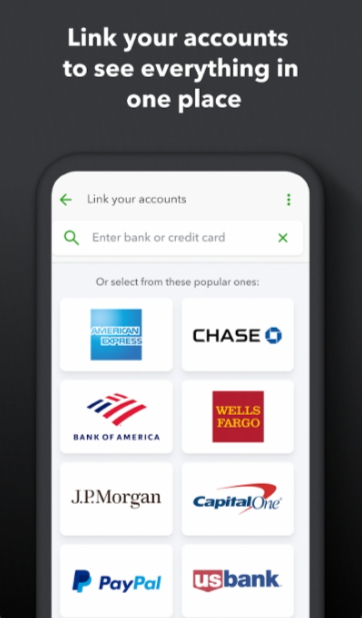 You may also like: 11 Best Mobile Payment Apps for Small Businesses
Neat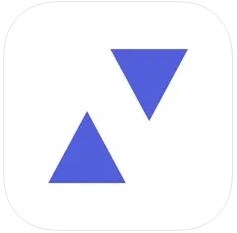 Next, there's an app that lets you manage invoices on the go.
It's a bookkeeping app you can use to handle your expenses, which is pretty important when it comes to freelancers This is a simple-to-use accounting software that puts all your finances on a dashboard.
With this app, you'll get to personalize bills with your logo and branding. The app makes it easy to receive online payments securely. You'll also get to view outstanding invoices and past dues right away. And if you tend to forget about financial stuff, make sure to set up alerts.
You'll also get to scan and scan and arrange documents on the go. It syncs with plenty of doc and financial apps, so no worries here. There's also a search tool to quickly find text within all your files. The app runs on sub-packs, but you can go for a free trial to test it out.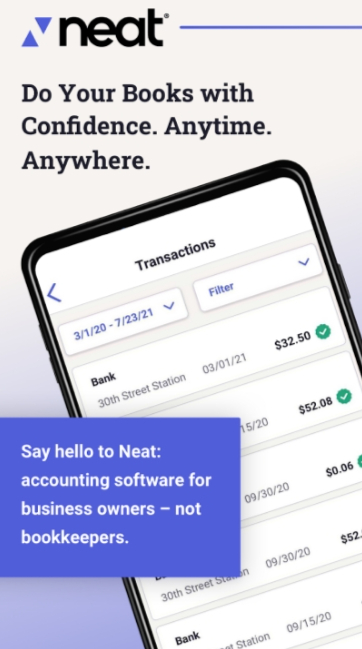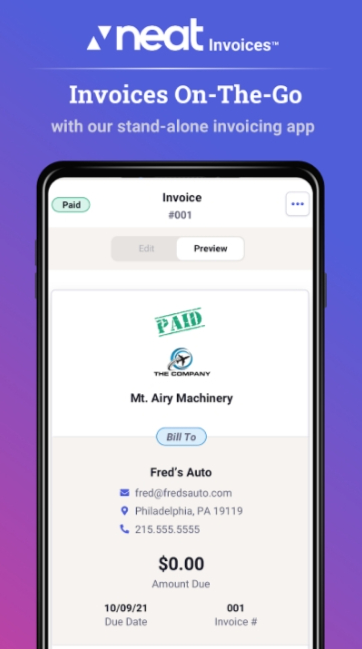 Bonsai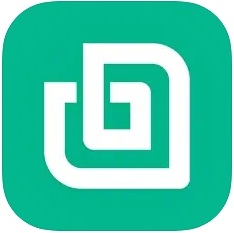 This is an all-in-one app that's a must-have for self-employed people.
This app covers time assistance and bill monitor, so you get a bit of everything. Let's start with time assistant. You get a simple time assistant you can use to monitor running hours.
This tool is especially useful if you charge per hour. You'll get set different times for different clients and once you're done you can just add them to the invoice. The amount of timers is unlimited, so you can cover all your clients at once.
Along with that, you can use this app to handle your expenses. You can easily split your invoices into sections and view a total income and profit. Besides, you can add bills to separate projects with just a couple of taps.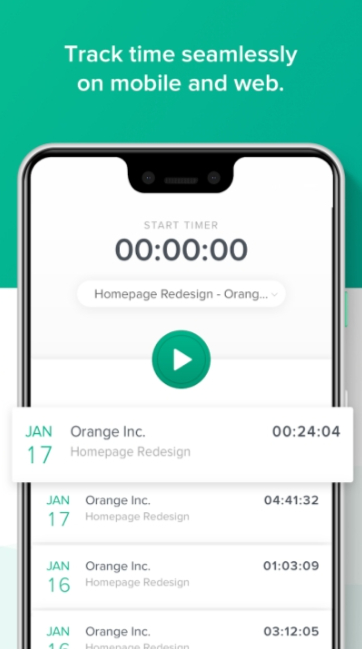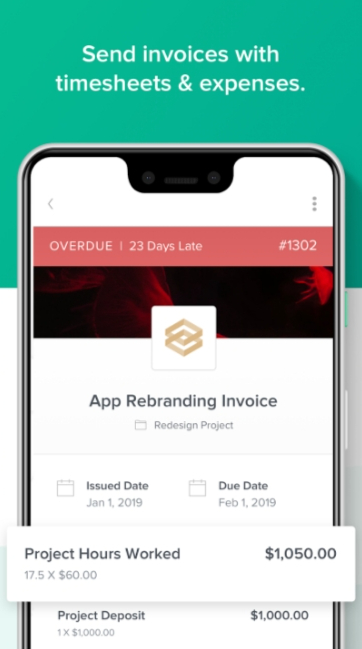 DocuSign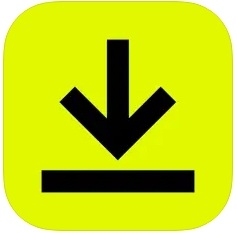 As you may guess by the name, this is an app that lets you sign the docs wherever you are.
Having an electronic signature is quite useful, especially if you're a freelancer or running a small business. You may need to sign the docs ASAP while on the go, and this app lets you cope with that with no effort. It runs on multiple devices, so you get to enhance your work quite a lot.
The app is incredibly easy to use. The first step is to create a customized signature (you can use your fingers or a stylus for that). Once it's done, you'll get to upload docs from multiple services like Dropbox or Evernote and sign them right away.
Beyond that, there is a special tool that shows you exactly where to sign and place your initials (or additional info). You can also use it to set an order for multiple signers with a few taps. You'll even get to send alerts to remind people to sign the docs. And once the doc is signed, you'll get a notification back.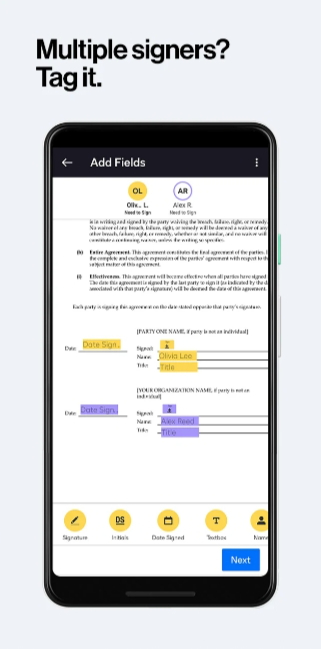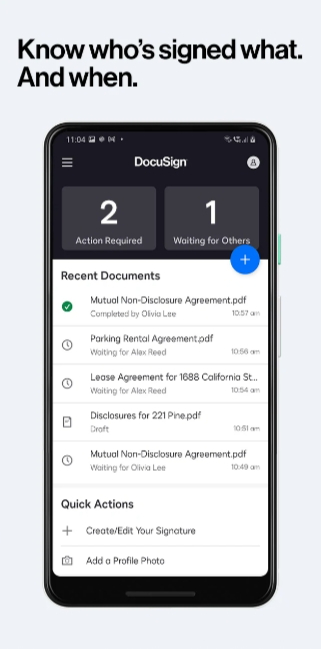 Remember The Milk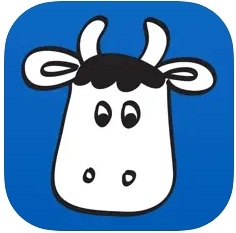 This is a pretty popular chore assistant, so if you have a busy schedule, don't get past this one.
The main goal of this app is to make sure you never forget about important stuff. It lets you make multiple to-do lists with as many chores as needed. All of them are fully customizable, and you get to rearrange your tasks at any time.
Plus, you get to use color schemes to mark the most significant tasks right away. You can also add subtasks by breaking major tasks into smaller ones. You can also share your lists with clients and coworkers and delegate some tasks to others if needed.
And if you tend to forget about stuff, make sure to set alerts to remind you of the upcoming chores. In fact, you may get notified via email, text, and even Twitter if needed. The app works across multiple devices, so you can use it wherever you are.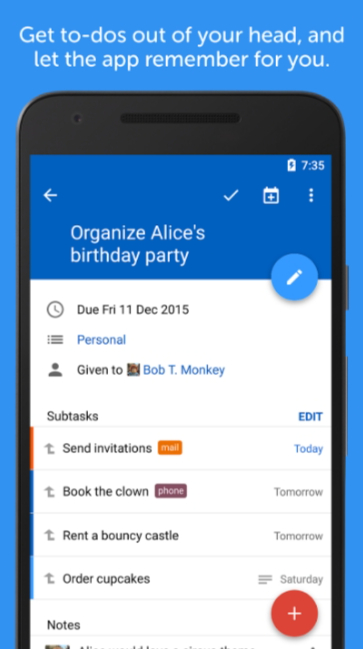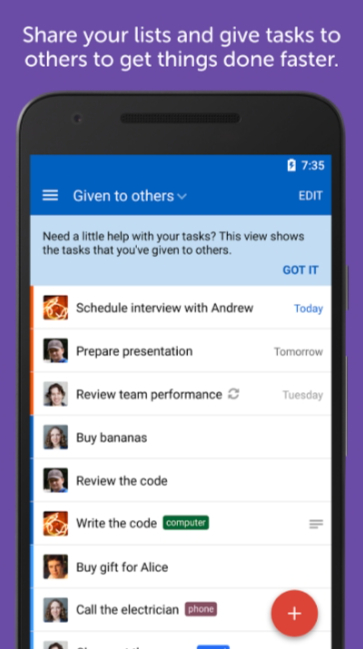 Check also: 10 Best Bookkeeping Apps
Calendly Mobile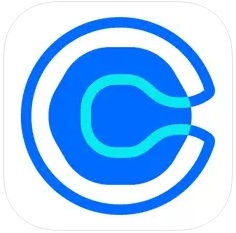 It's a scheduling app that lets you monitor of your appointments.
The app syncs to all your other timetable apps, so you can share the links easily. All you need to fill in your personal timetable and share the link with your clients. Thus, your clients will be able to view your timetable and book meetings in your free time only.
Herewith, you get to add repetitive tasks, which makes schedule planning much more simple and quick. You can also set up simple rules to avoid last-minute scheduling. As for the shareable links, you can send them via emails and texts, which is handy.
More to that, you get to set buffer times in between meetings to give yourself a break and a bit of free time. It automatically regulates time zones, so you won't need to do it manually. The app also lets you organize 1-on-1 online meetings if needed.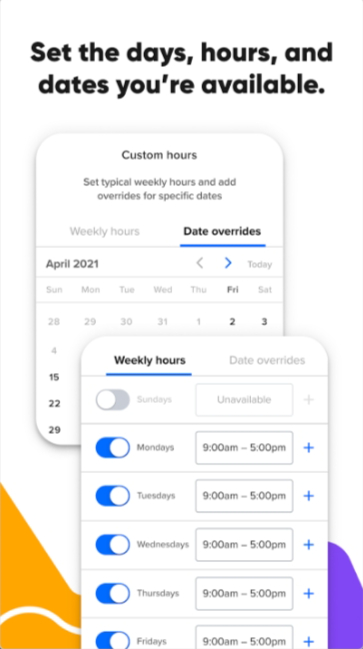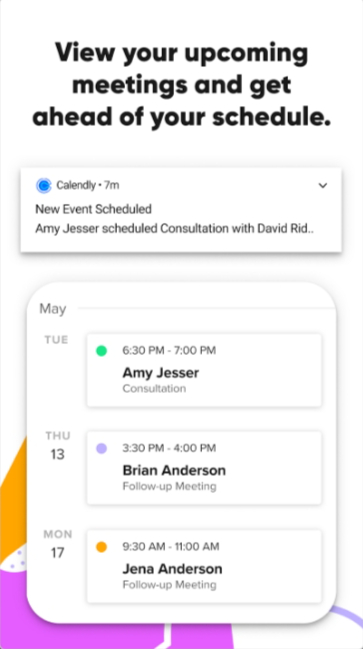 Toggl Track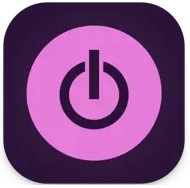 This is another app you can use to systemize your routine.
The main goal of this app is to let you keep recs of your work hours. It also lets you log the tasks you've done throughout the day, which is handy. And if you wanna split your day into timed task blocks, you can easily do it by setting up a timer.
The app keeps track of your activity and provides you with productivity reports. These reports cover how much time you've worked in a day, how many tasks you've done, and all that. You'll get daily, weekly and monthly reports, so it's easy to keep an eye on your productivity.
It also integrates with your calendar app, so it's simple to add new events and chores. And if you tend to have productivity issues, there's a special mode to help you focus and concentrate. With mode, your work time will split into 25-minute sections, with breaks in between.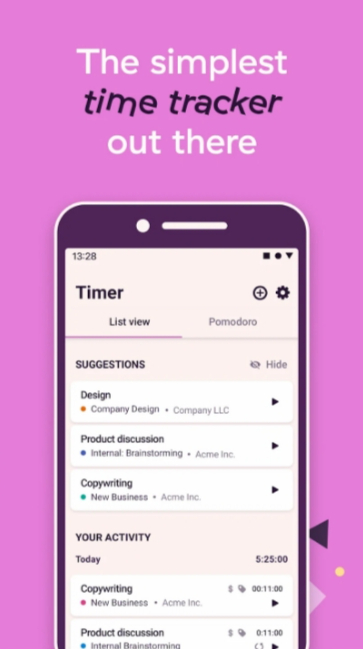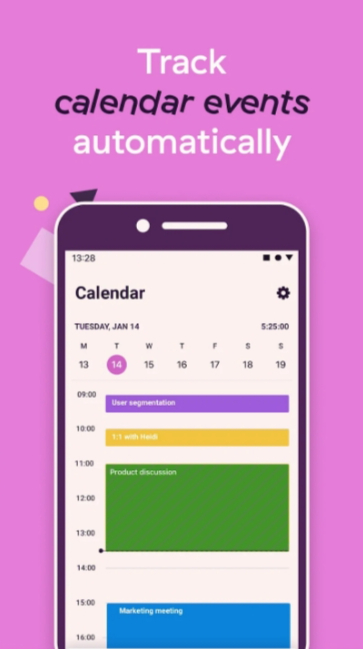 MindLine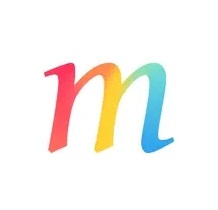 Here's an app for all the people who like to visualize daily tasks and remain productive.
It's a mind-mapping app that lets you arrange your chores and projects easily. Mind mapping works great to make notes, arrange tasks, and brainstorm, so it's especially useful if you're working on creative projects.
Everything in this app is fully automized, so you won't have issues with that. All you need to do is to select the branch style, and font size, and start making your first map. You can regulate the max line of the branches as well if needed.
The app syncs with cloud services, so you can back up and store your maps there. It also comes with a web version, so you can access your maps wherever you are.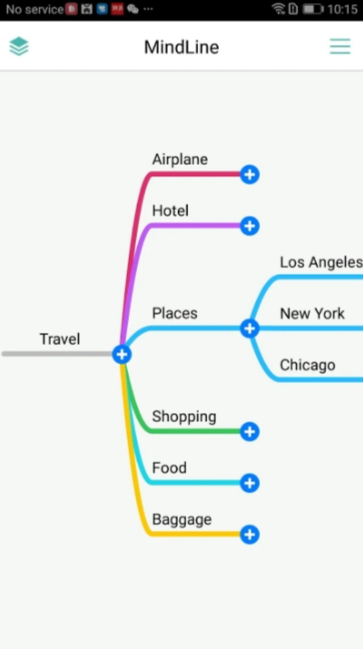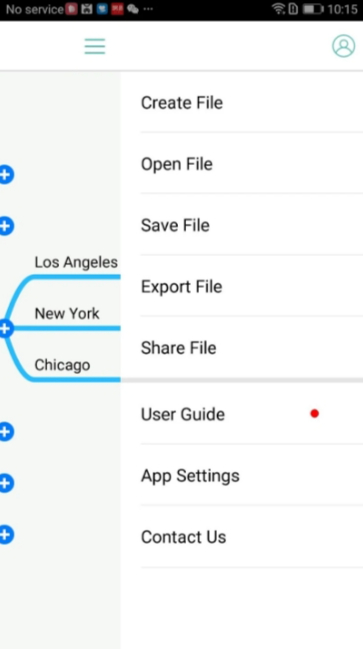 Trello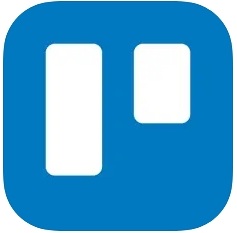 This app is a simple way to manage group projects right on your phone.
It was made to ease the life of freelancers and small business owners, and it lets you manage business chores on the go. For instance, it lets you generate task cards and organize them based on stages. All tasks appear on the same dashboard, and you can use color codes to mark the most important ones.
Herewith, the app comes with a bunch of project templates, so you don't have to start them from scratch. There are templates for all kinds of projects: from marketing to design opens, so there's smth for everyone. It integrates with other apps like Slack, which is handy as well.
You can also delegate the tasks between team members and track the status right away. And don't forget to set the timetable to see your tasks for the day right away. The app runs on multiple devices, so you can use it wherever you are.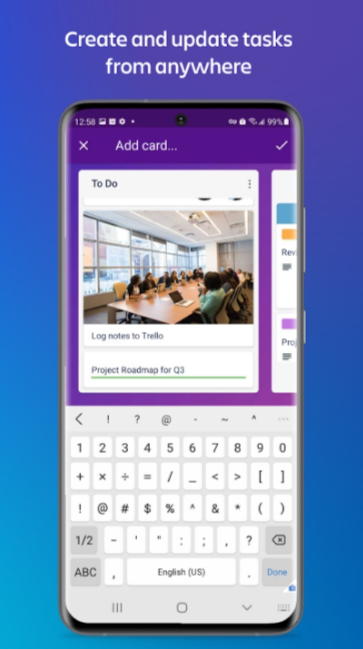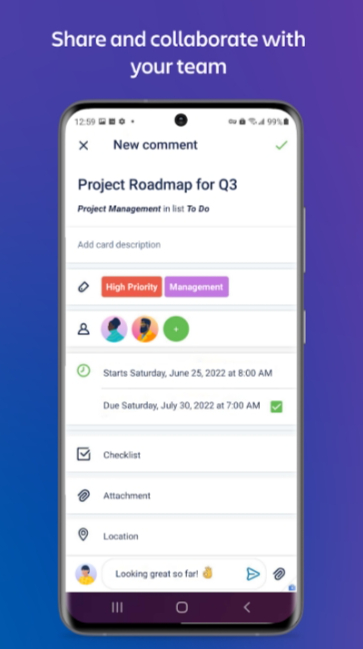 You may also check: 9 Free Team Management Apps
MileIQ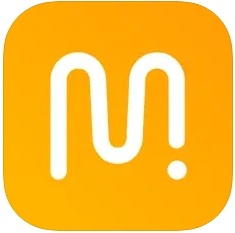 And lastly, we have a mileage tracker app that will be quite useful if you work in the car.
The app uses your GPS info to monitor daily driving. Herewith, you get to mark each drive as personal or business, which is handy. Thus, you'll get to calculate your tax deductions based on the IRS rate, and you'll also get automized monthly reports to help you budget gas and insurance.
More to that, the app record all the rides automatically, so you won't need to start and stop them manually. You can change the status of a ride with one tap, so no worries here.
And if you drive by the same route or to the same place frequently, the app will automatically group the drives for you. The app is easy to use, and it helps a lot when it comes to tax management and all that.