Looking for a simple way to introduce your children to numbers and math? This article has you covered!
There are plenty of great number games for kids 2023 (Android & iOS) that will teach your kids how to count in an interactive form. It's a fun way to teach the kids to identify the numbers, pronounce them right, and do some basic math. More to that, these games help to build up some useful skills like memory, logical thinking, attention, and more.
By the way, your kid can also train his or her memory by playing these free memory card games.
We've gathered together the best apps in that category you may try. Have a look!
Numberzilla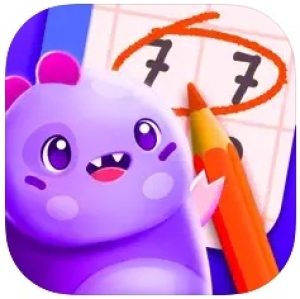 Let's start with a number game to help your kids practice thinking skills.
The rules of the game are quite simple and familiar to many people from their childhood. It's a brain-teaser where you need to find number sets that add up to ten. So the player gets a grid of number and need to match them to get a sum of ten. Herewith, you may rather match pairs or sets of numbers, it's up to you.
Once matched, the numbers disappear from the board, and the same goes for the rows. If you get stuck, you can just add another row for help. The main goal here is to make the board fully clear. Each win brings you bonuses and there's also a system of hints with cute characters like an avocado, a watermelon, and more.
There are two modes: a classic one where you can play endlessly, and also a time-limited one. The endless one is more suitable for kids, but it depends on age and current skills. Overall, the game is quite helpful if you wanna teach kids how to plan and focus. It's also free, which is nice.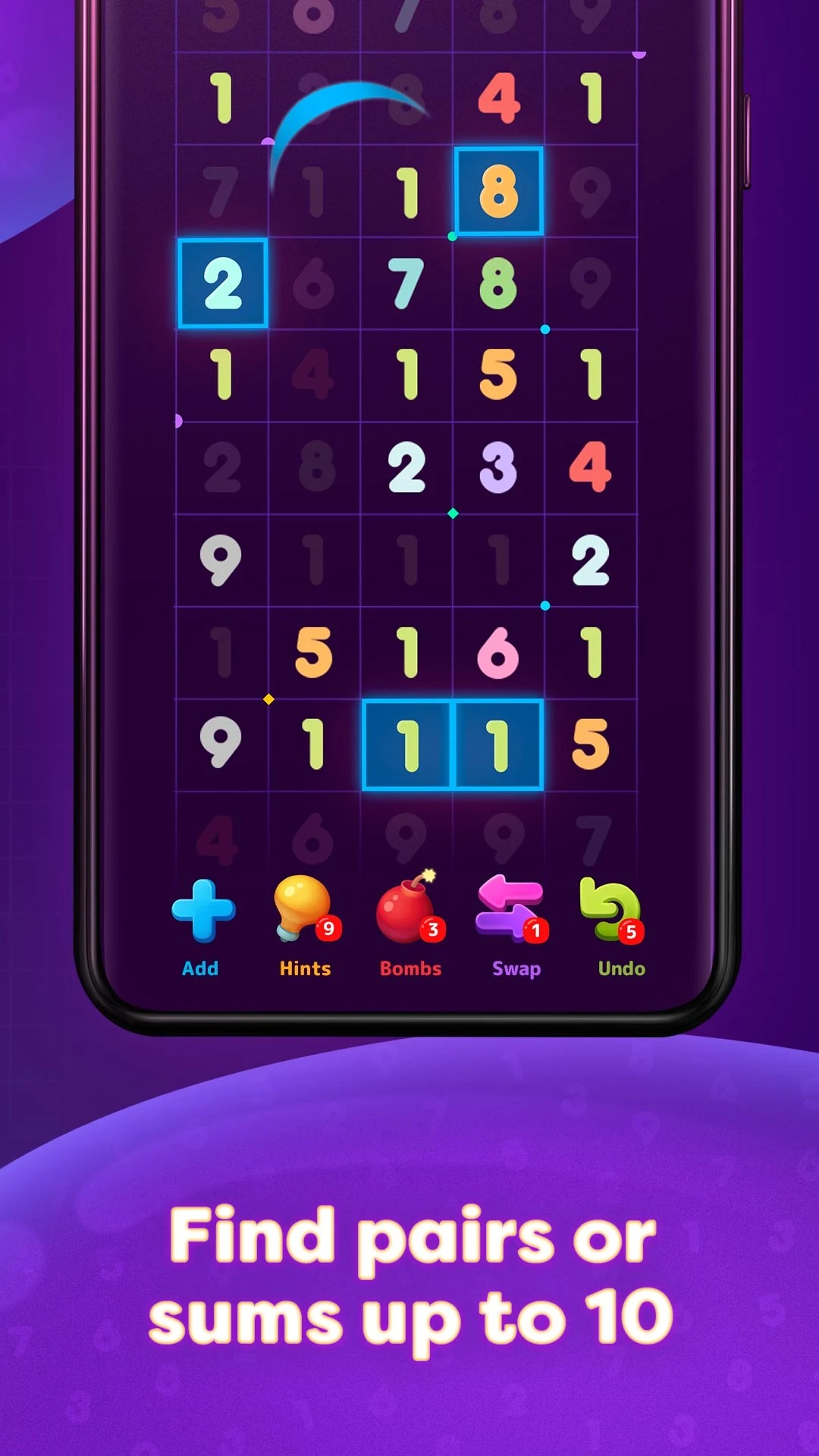 You may also like: 11 Free STEM Apps For Kids
Endless Numbers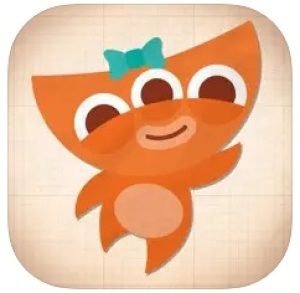 Next up, there's a game that helps children interactively learn numbers.
It needs to be said, this game is way simpler than the previous one. It's more suitable for smaller kids (it's also rated as a 3+ game). The main goal of this game is to teach kids to recognize and memorize numbers and learn some basic numerical patterns and quantities. It comes with a bright, colorful design and is filled with funny characters that will draw kids' attention.
Each number comes with various interactive sequences and brain-teasing puzzles that come alive once solved. All the levels and tasks are fully animated, so the kids won't get bored. Some animations are here for fun, while others explain the meaning of numbers.
Herewith, the game makes sure to not stress your kids out, so there are no high scores to reach, no fails, no time limits, and all that. Your kid can just learn and his own pace with no worries. However, only five numbers are free here, all the other packs need to be paid for.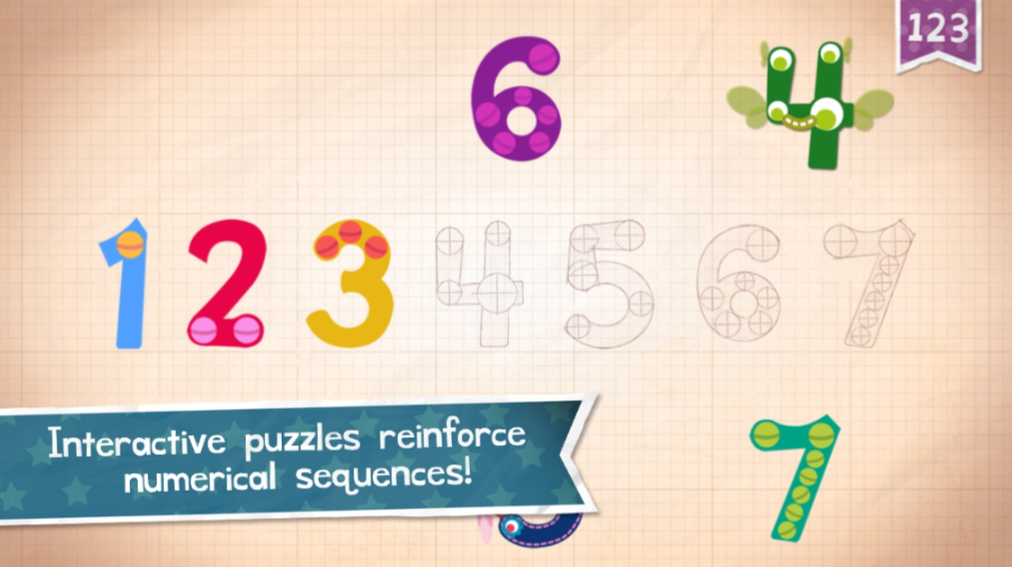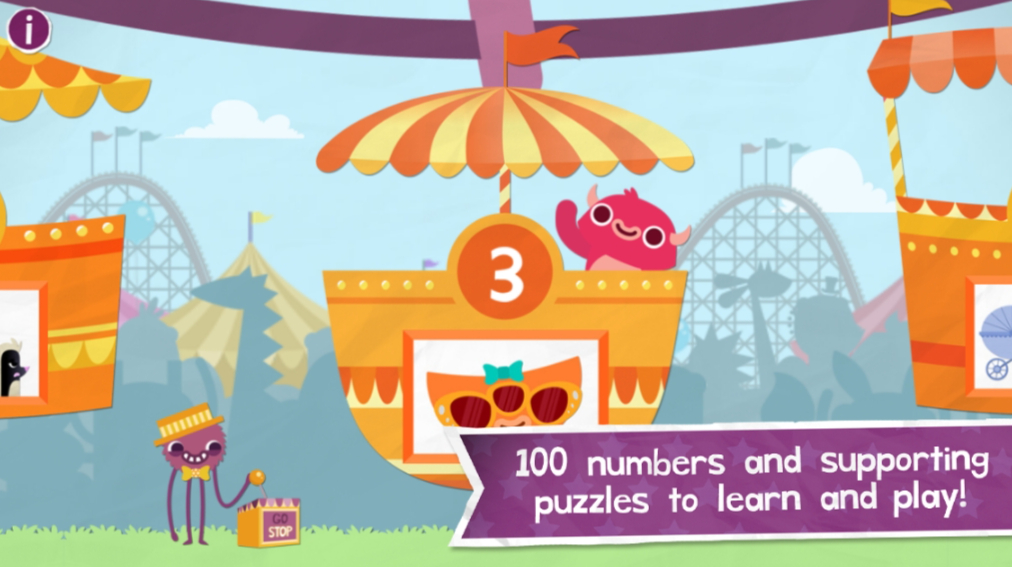 Komodo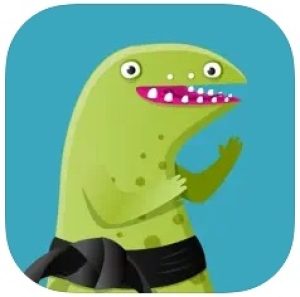 This is an educational game that will help your kids master math.
The concept of this game is all about helping the kids learn math without stress and boredom. It gamifies the educational process by bringing in funny characters, rewards, levels, and all that. It is aimed at kids from 5 to 10 years old, so keep that in mind.
Speaking of the rewards, the app actually lets you bring in real rewards to encourage your kid to learn. It also adapts to the learning patterns of every child to give new information at a suitable pace. In case there are any troubles or stocks, the info, and the exercise will be repeated till learned.
Your kid will learn to count, add, subtract, and multiply. As you can already tell, the app doesn't seem to be a game by default, but it feels like a game. Herewith, you'll get to participate in the game, which makes the learning even more effective. You may also track the progress at any time needed.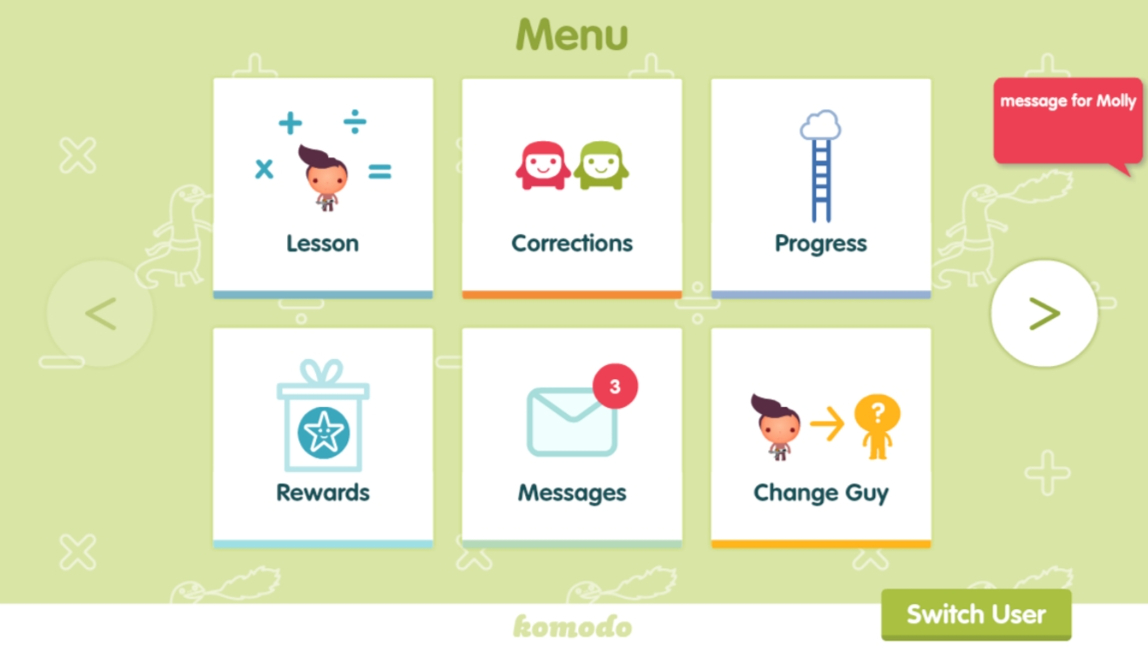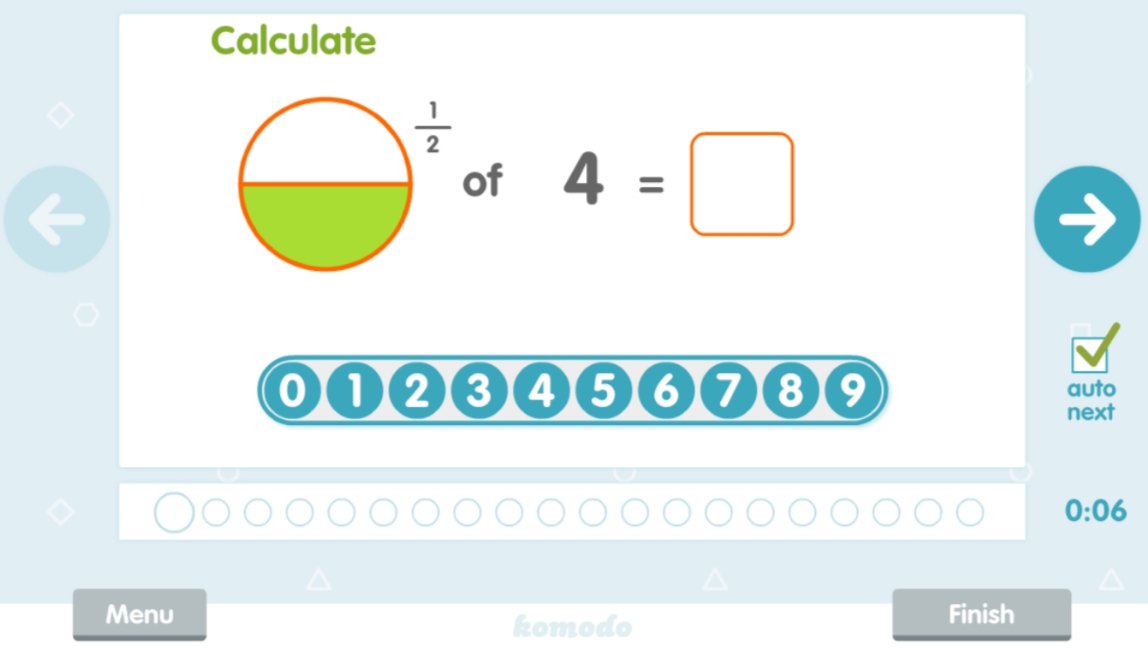 Numbers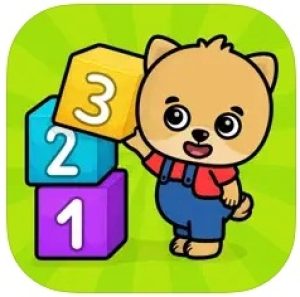 This game is here to help preschoolers learn numbers and basic math.
The app is filled with multiple mini-games that will help kids to learn numbers up to 20. All the games are fun and interactive, so the kids won't lose interest while playing. Overall, there are over 100 games now, and more may get added with future updates.
In this game, each number has a unique story, which makes the kids more involved. As the game goes, the kids learn number tracking, counting, and basic math. Plus, the kids learn how to write the numbers and pronounce them correctly, and It's made for kids from 2 to 6 years old, so consider that.
Along with teaching your kids number, the game also helps to develop creativity, memory, motor skills, and more. This app is a stress-free environment, so there won't be any timers, scores, fails, and more. Plus, there are no ads, so nothing will distract the kids from learning.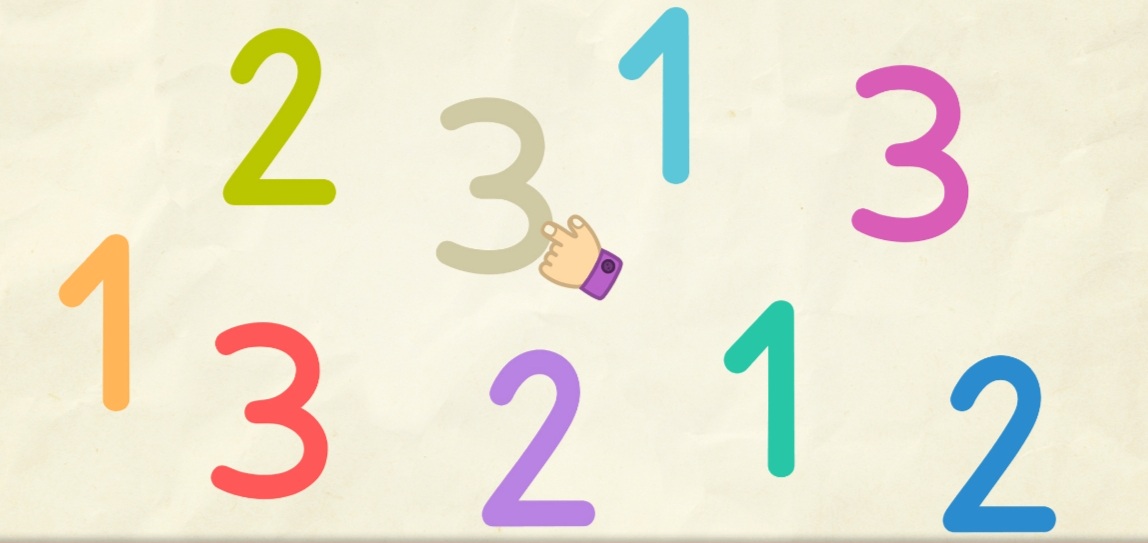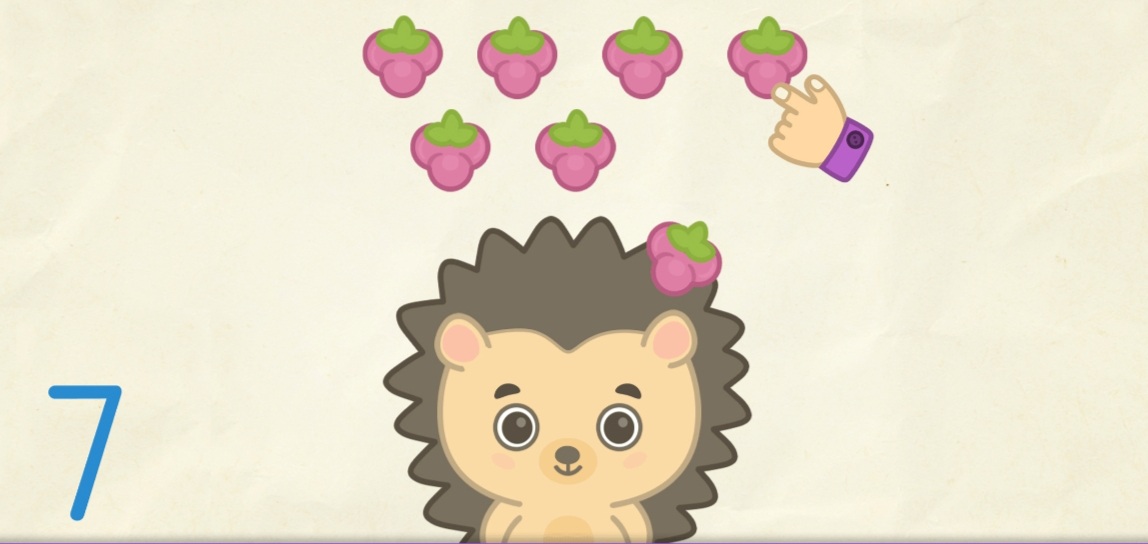 Math Kids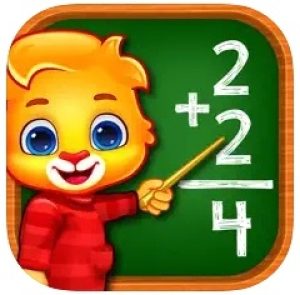 It's another edu game for preschoolers (and older kids) that helps to learn to count.
According to the concept of this game, it's never too early to educate your kids, and they have a point! It's made for kindergarteners, preschoolers and older kids, so that everyone could learn math interactively. The app covers a bunch of mini-games that will teach your kids how to identify numbers and do some basic math.
There are lots of different kinds of games aimed at different skills. For instance, some puzzles teach kids how to count, others to compare numbers, and more. There are also subtracting puzzles and quizzes where the kids need to fill in missing symbols and count the items.
The kids get rewards and collectible items as rewards, which helps to build motivation. The app also comes with some tools for adults to monitor kids' progress. You'll get to customize the difficulty of puzzles, view progress reports, scores, and more. The app has no ads or paid features, which is pleasing.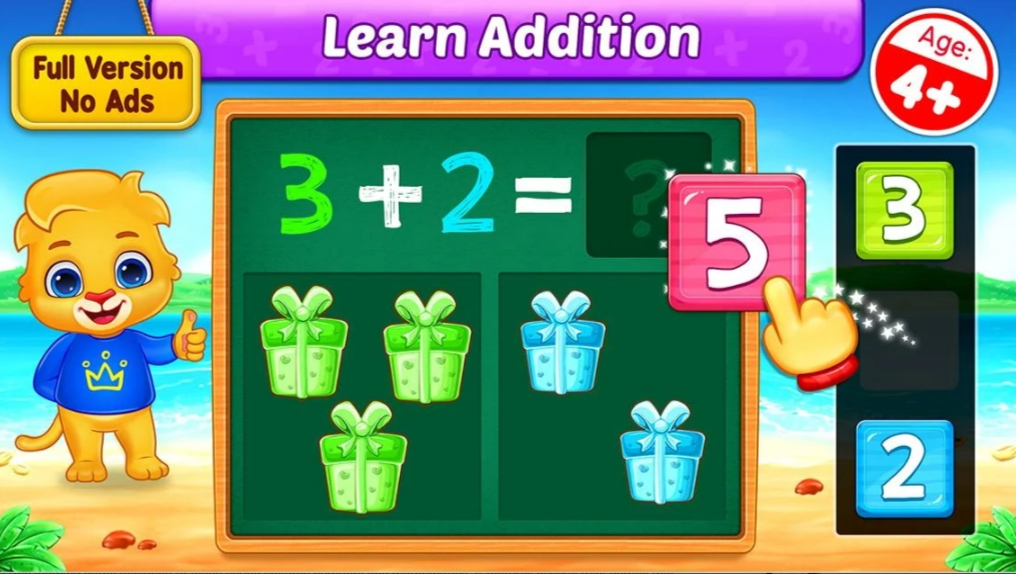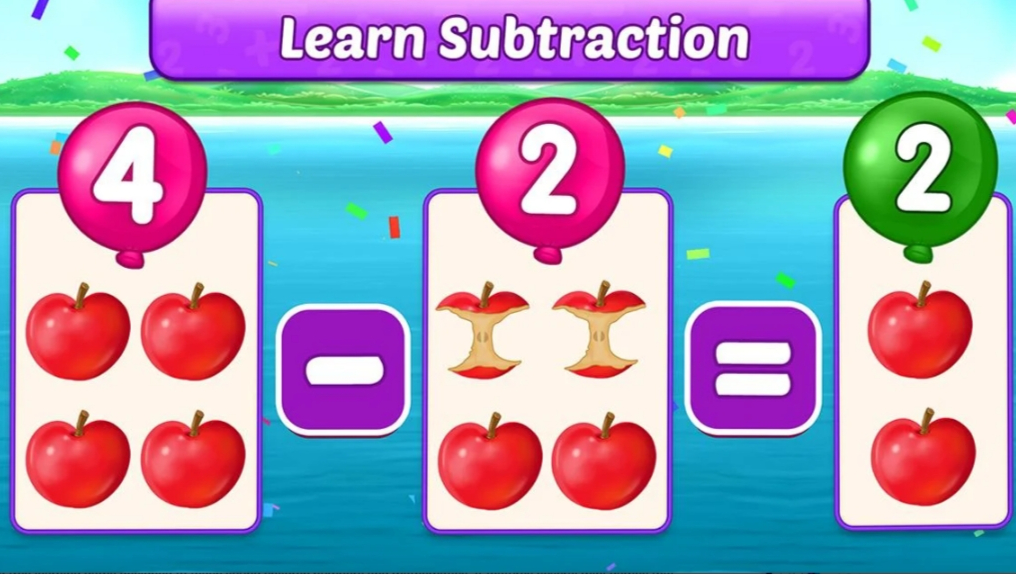 You may also like: 11 Best Reading Apps For Kids
Learning Numbers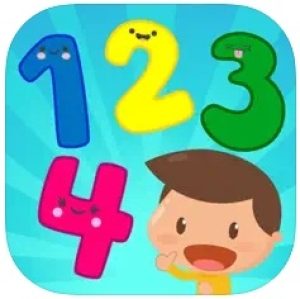 Here's a toddler learning app that helps to master counting and basic bath.
If you're looking for a simple, entertaining app to help your kid learn numbers – this one is a nice option. This game will help your kid to figure out how to identify and write numbers, do the counting, and more. The app covers 17 games aimed at kids 3-6 years old to learn numbers up to 10.
All the numbers here come with unique stories and animations that give kids some explanations. All the images are also accompanied by words written in capital letters. The game covers such puzzles as dot to dot, comparing numbers, counting and identifying the items, and so on.
Plus, the app also teaches all the number-related vocabulary and how to pronounce the number right. As a parent, you may also configure the app to match your kid's development level. For instance, you can modify the vocab difficulty, the music, button lock, and so on.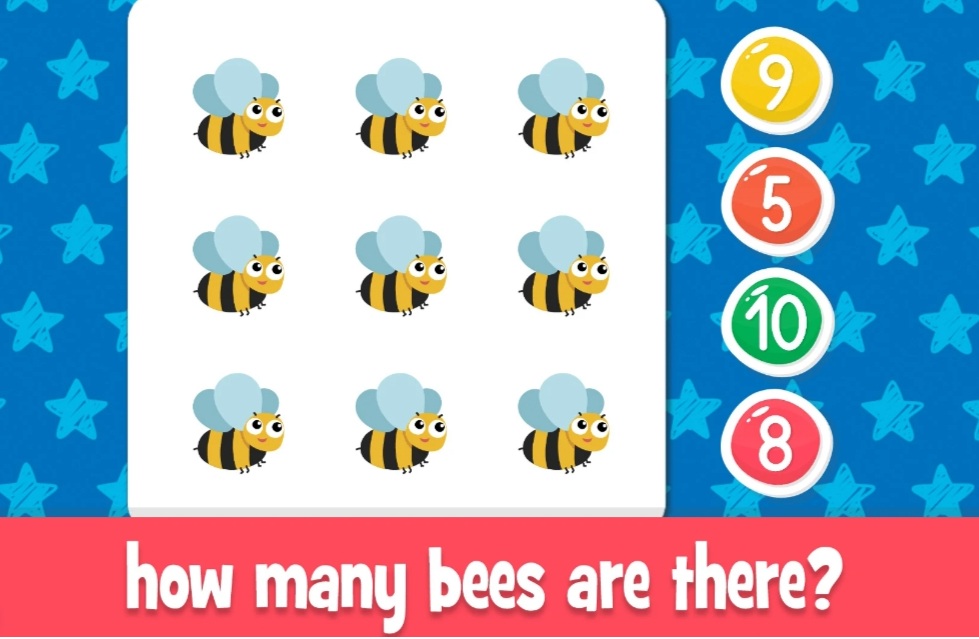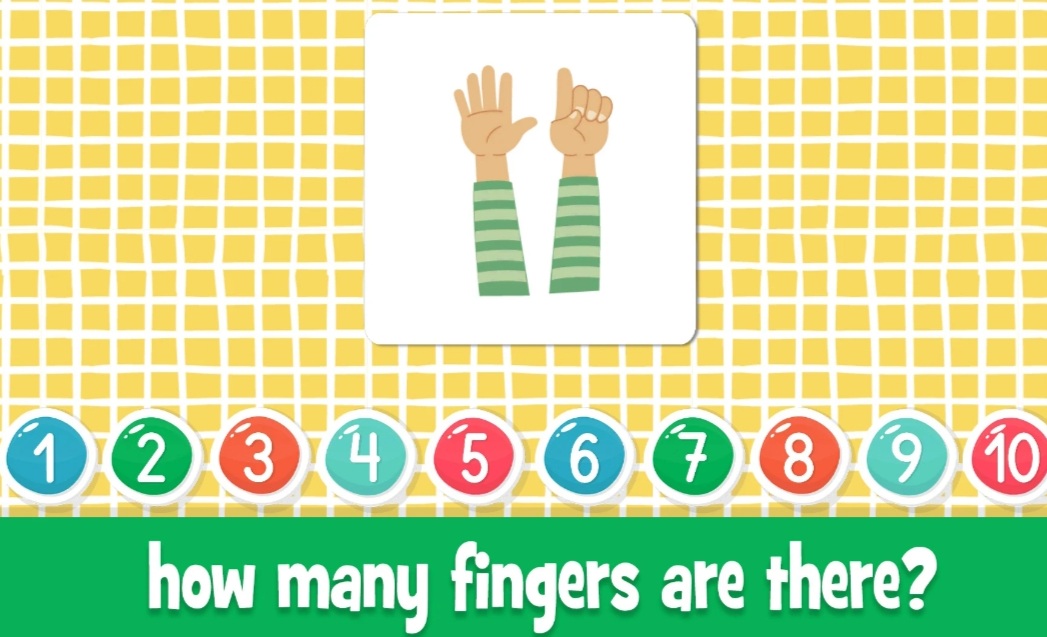 Kahoot! Numbers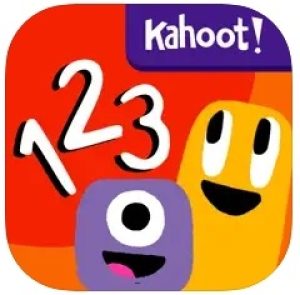 It's a learning game that will introduce your kids to numbers and math.
The game is aimed at kids 4-8 years old, and it was award-winning in the genre several times. It's not only here to teach your kid how to count and do basic math. It intends to help your kids to develop a sense of numbers and leads to intuitive understanding. The game is filled with colorful characters to draw your kid's attention.
All the characters are fully interactive: your kid can play with them, match and mix them, and do all the other things to have a small break from the math. The app includes four activities for number learning. First, there's a sandbox game to interact and experiment with characters while learning numbers.
Next, there are plenty of puzzles to practice basic math. It also has the ladders' mode for strategic thinking development along with a running game. Herewith, it needs to be mentioned that the app runs on sub-packs, so it doesn't have a free version. It gives you a free trial, though, so you can try it before buying.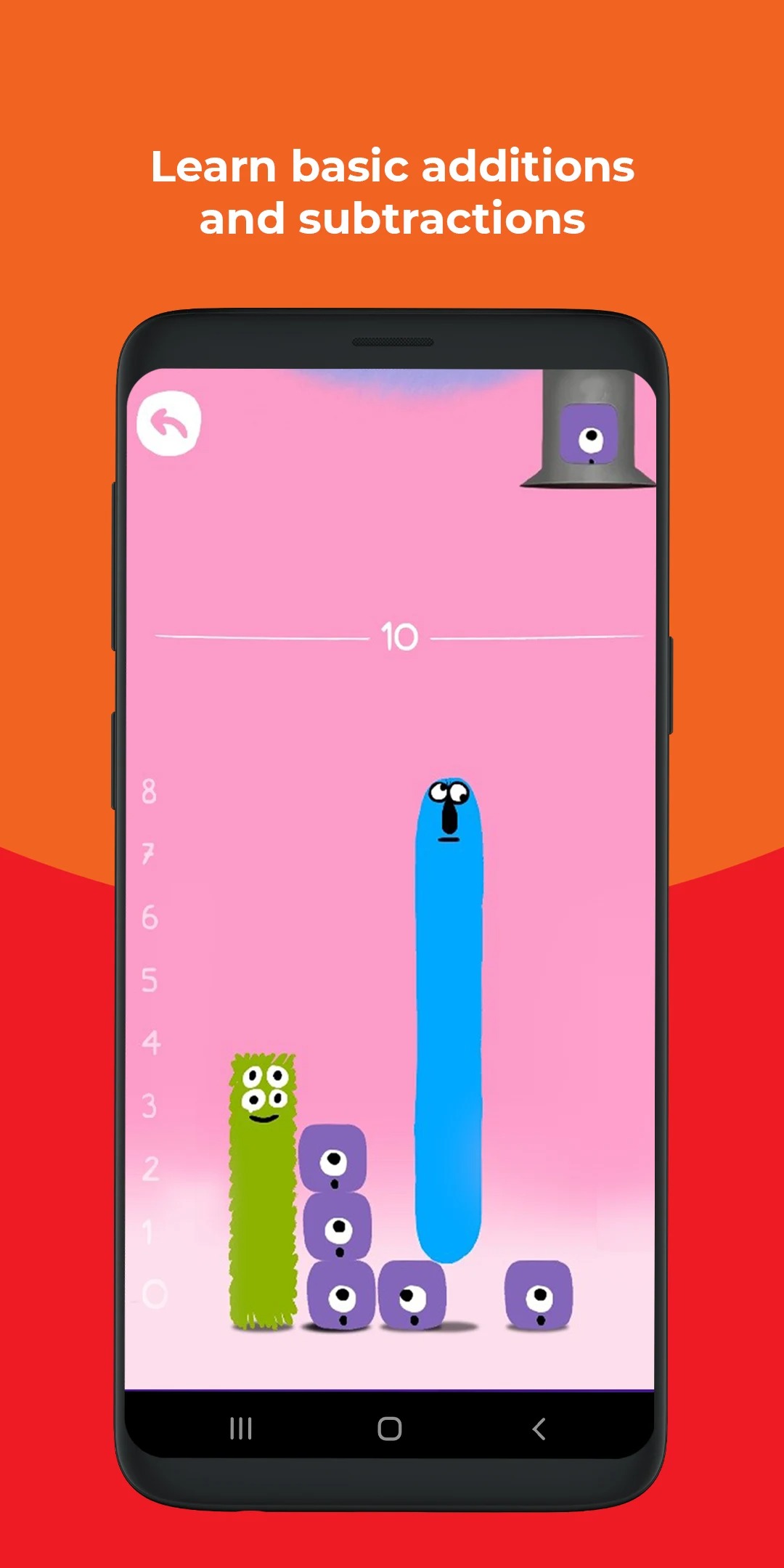 123 Numbers – Count & Tracing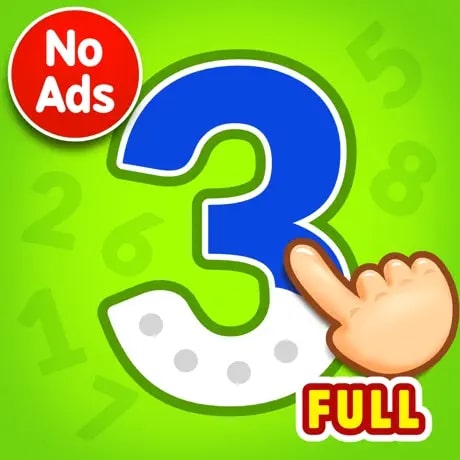 123 Numbers is an exciting mobile app that will help your child learn numbers and begin to learn to count. With its help, your kid will be able to get acquainted with the world of numbers, develop his or her math skills, and get basic knowledge.
There are many mini-games and tasks where your child will have to circle, count, or draw numbers.
The app presents game tasks that will help the child learn to count from 1 to 10 and beyond. At each level, there are visual clues that will help the child understand how the numbers relate to each other. Gradually increasing the complexity of the tasks will be useful for developing counting skills and logical thinking.
Try games for memorizing numbers, comparing them, and finding missing numbers in a sequence. Bright and colorful animations will capture your child's attention and make learning fun. Track your child's progress and view their achievements.
Go through the levels and tasks again if you want to better consolidate the material and the knowledge gained. All results will be saved, so you can always return to the last level and continue learning.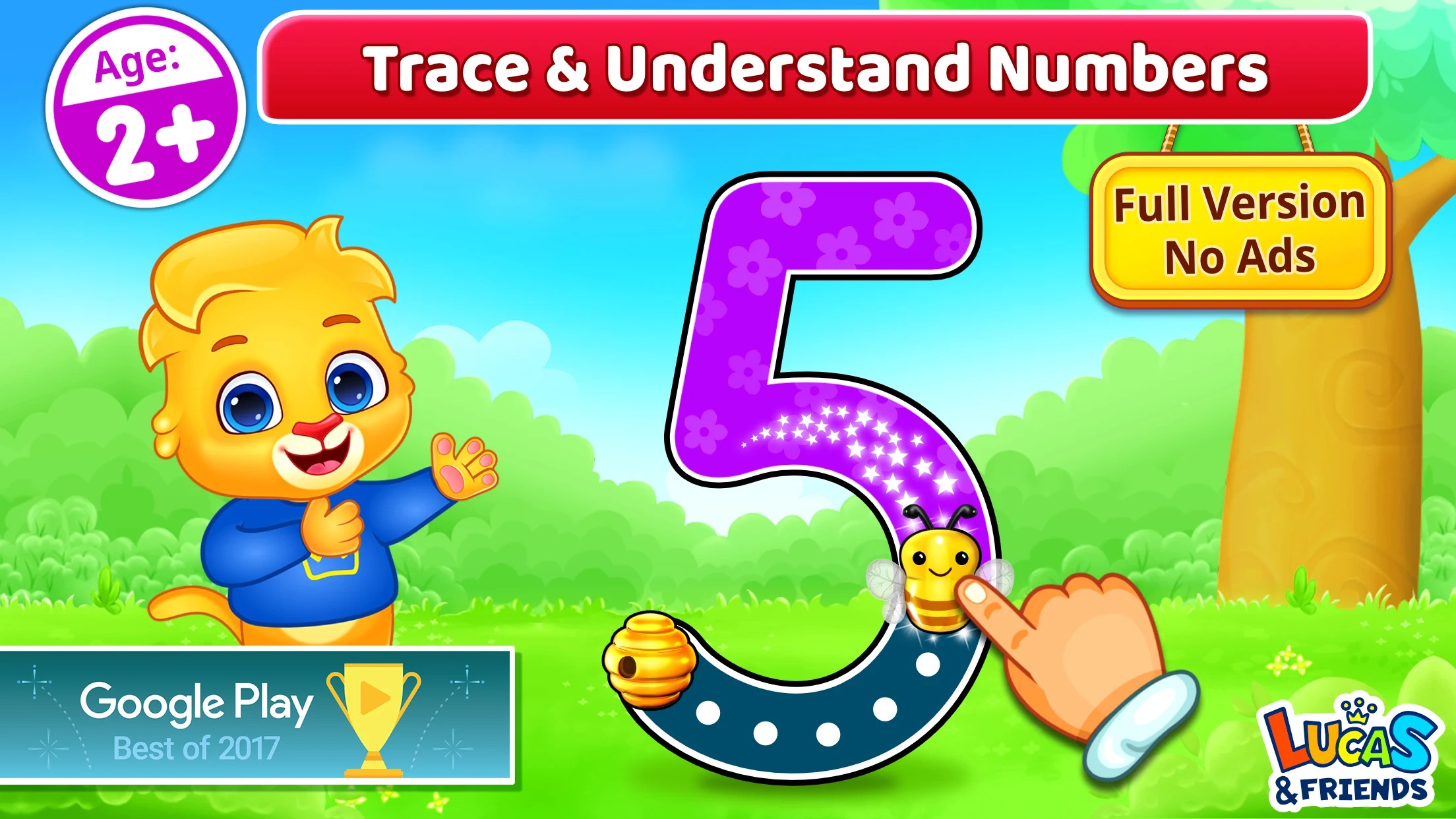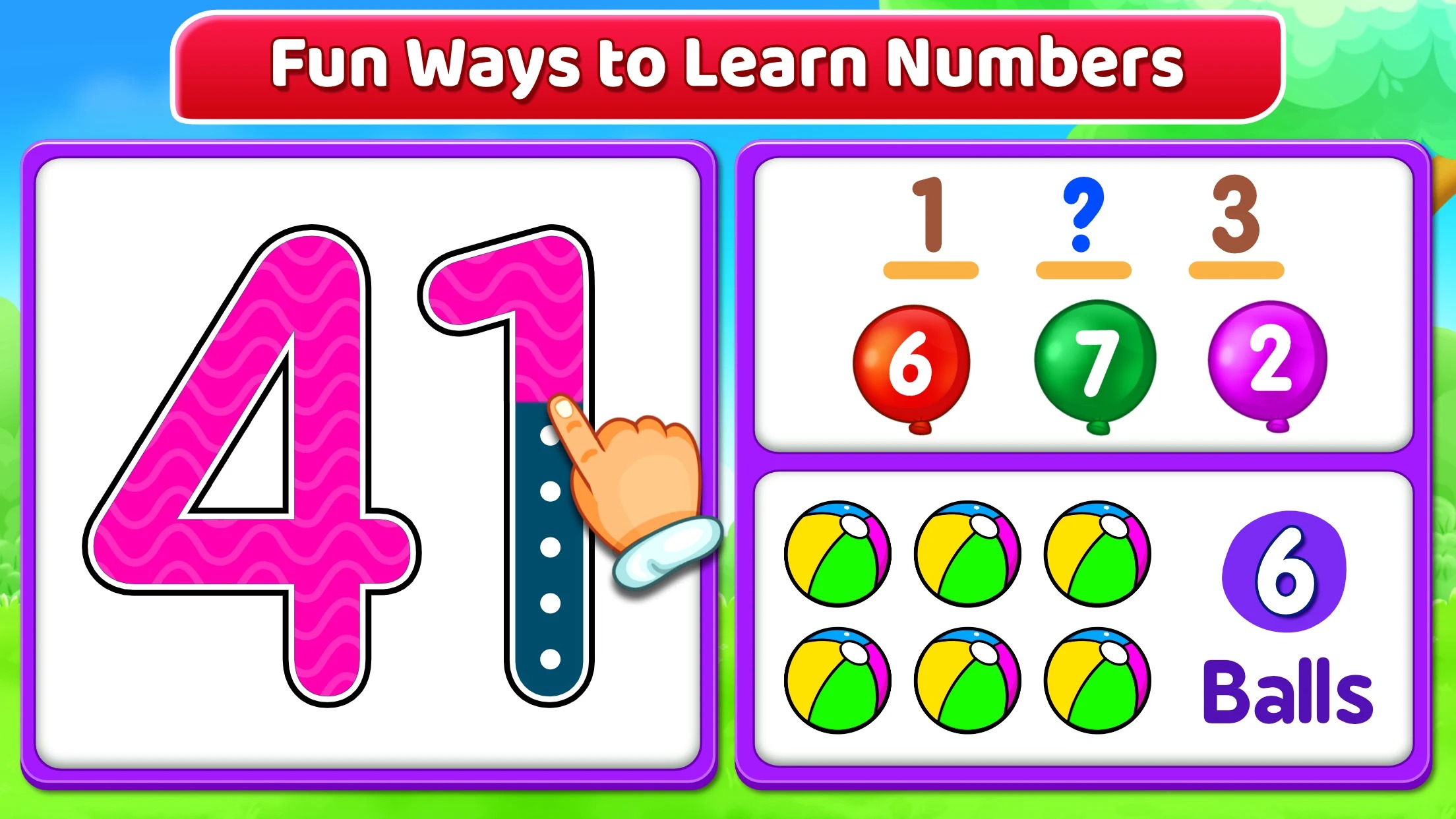 Kids Math: Math Games for Kids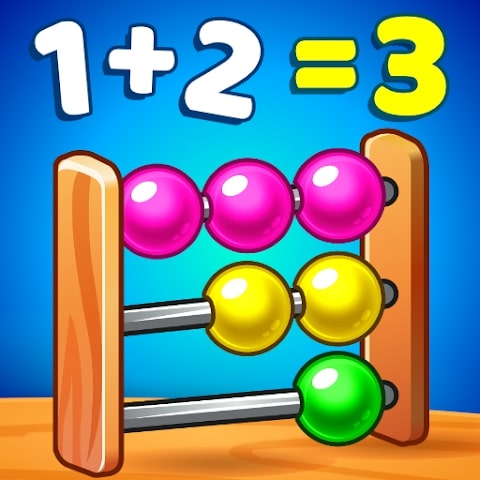 Kids Math is a useful mobile app to teach your child to count, add, and subtract numbers. Interactive tasks and bright pictures activate children's mental development and help them to easily learn new knowledge.
The app presents different interactive tasks that will help to memorize each number and its spelling. The child will be able to practice writing numbers, connecting numbers, as well as their subtraction and summation.
Interesting and engaging tasks help the child learn to count and think logically. Hints help the child in the educational process, so he or she will be able to use the app even without parents and their supervision.
A variety of games and entertainment will help to consolidate knowledge about numbers and counting and make the learning process more exciting.
With each level, the complexity of tasks will increase, which allows kids to gradually gain experience and master new rules of math. Go through the levels an unlimited number of times, as they will all be free. To perform tasks kids need to drive their finger on the screen and follow the instructions.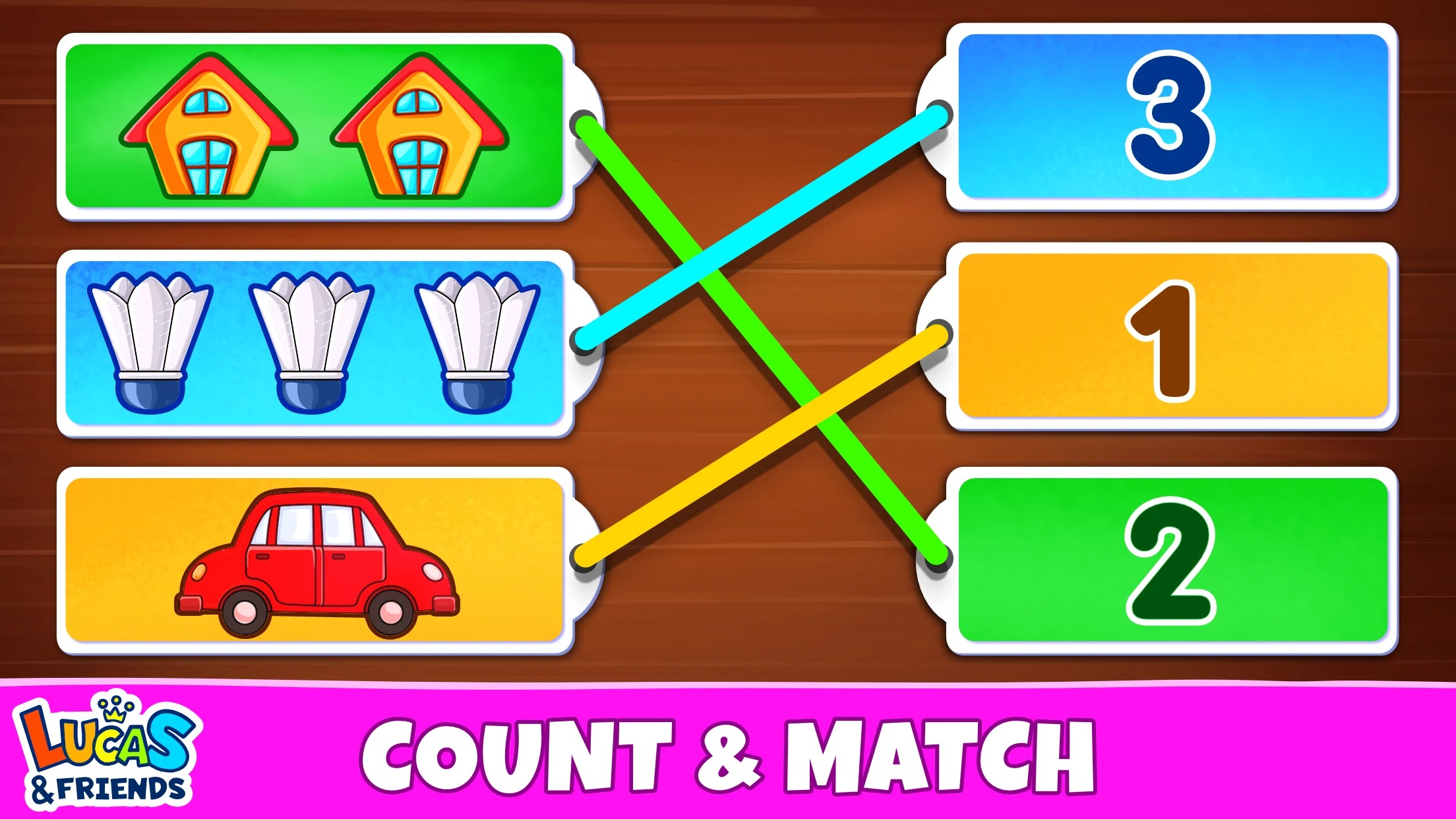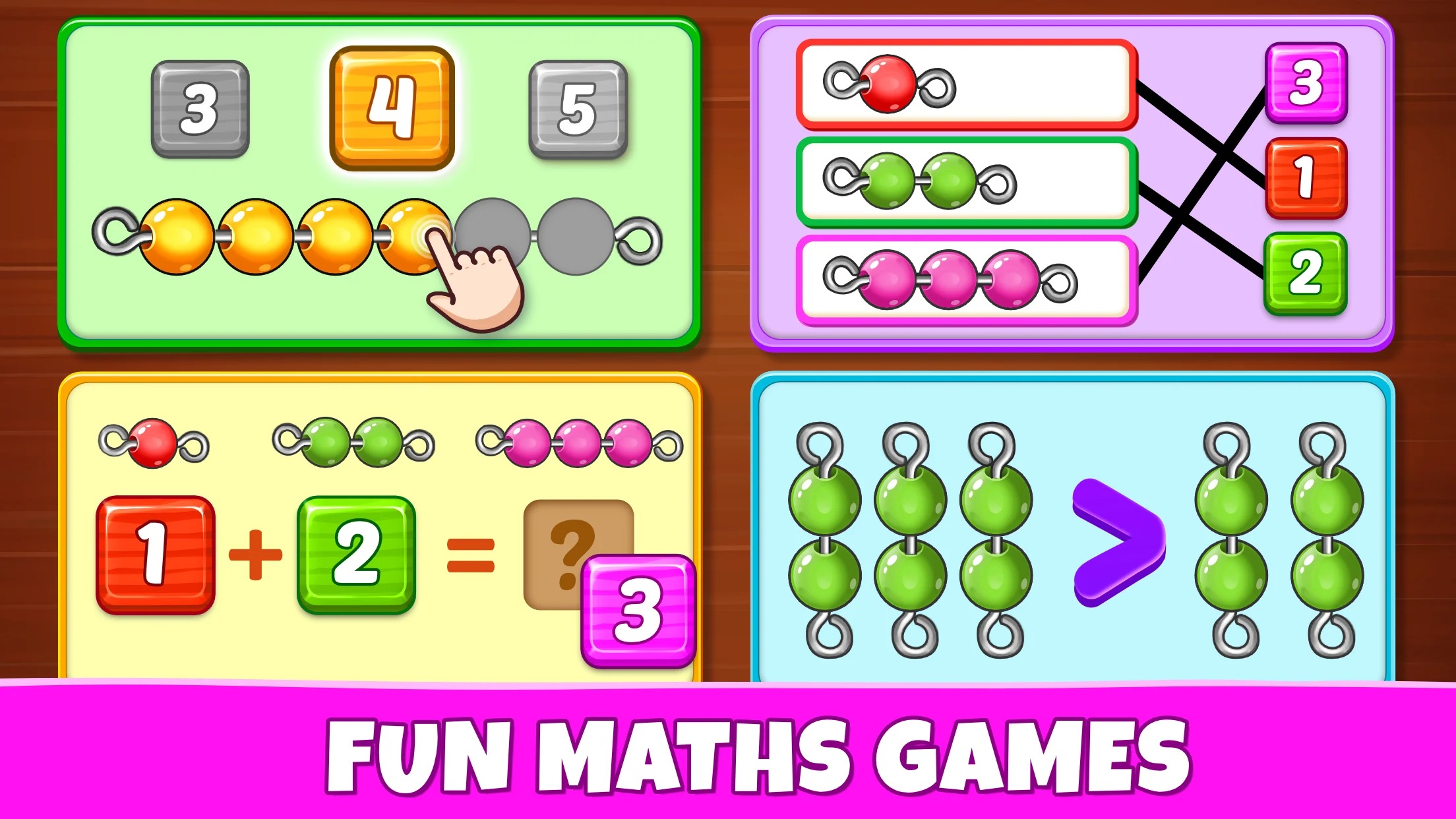 You may also like: 9 Free Typing Apps For Kids
Dinosaur Math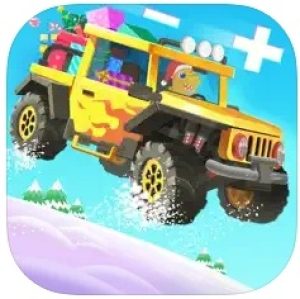 If you're dealing with kids that are into dinosaurs and all that – don't get past this game.
This game helps the kids to develop essential skills like logical thinking along with teaching them numbers. To be more precise, it teaches the kids how to recognize numbers, add and subtract them, and all of that in an entertaining form.
As you may have guessed, the game is filled with dinosaur characters to assist your kid on the way to knowledge. There are also plenty of tasks where the kids need to compare the number, count the items, and more. As a parent, you get to control the difficulty level and some other stuff like music, and all that.
Every time the kid completes the task, he gets a collectible reward. Once all the rewards get collected, the kid gets to unlock a new battle robot. There are over 20 robots to collect and plenty of colorful locations to explore.