Do you monitor the stocks all the time? If yes, you probably know how hard it is to always keep your hand on the pulse.
However, you can't sit in front of your computer looking at the screen. This is why you might need a good and reliable application that will send you alerts when something changes.
By the way, if you are looking for a good app for controlling your expenses, you might read 7 Best Money Counter Apps for Android & iOS.
There are great options for iOS, as well as Android users. Some of these applications are free or have a free trial period.
MarketWatch – News & Data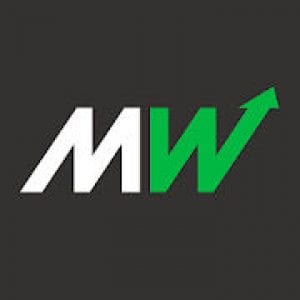 This is one of the best applications for monitoring the stock market. Even though its primary function is more about giving you the latest news about business and the stock market, it can also send you alerts. 
Now let's take a look at the best functions you will get for free right after the download: 
Receive market-moving alerts 

to always know what's going on with the stock. These alerts are easily customizable, you may set the frequency of these alerts. If you don't be worried at times, you can disable them for some time. 

Read the 

news about market data

. This function will come in handy if you often check stock prices or index movements. 

Discover breaking news

. Not only can you read the articles but you may also watch videos and listen to podcasts. This makes the application a universal tool. 

Create a watchlist 

to always know what's going on with the stocks you are interested in. For example, if you are interested in investments, you will see the news related to this topic. 

Save the content

. You might see a cool article but you have no time to read it at the moment. That's why you can save the content and check it when you have enough time and energy. 

Share your content! You can send your favorite articles at the click of a button. Send it via messengers or email.
MarketWatch collects a great number of details about you. However, only a few of them are linked to you, such as your contacts and usage info. The app is quite small – you will need about 90 MB to install and use it.
Get MarketWatch on the App Store, as well as Google Play and start monitoring the market and get trading alerts at no cost.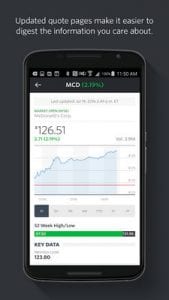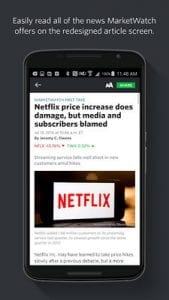 You may also like: 9 Best Online Payment Without Credit/Debit Cards
thinkorswim: Trade. Invest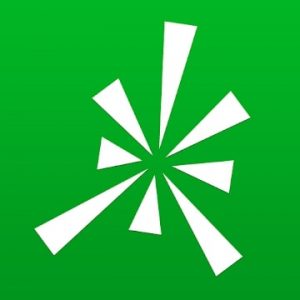 If you are a trader or you are just interested in money, investments, and the stock market, this application will come in handy.
Those people who are monitoring the market for a few years know that you need to know literally everything. There are no little details – everything is important! This is why you need to control everything.With the help of thinkorswim, this task isn't too hard.
Now let's take a closer look at the functions provided by this application:
Create trading alerts

 so that you never miss a minute on the market. You will receive notifications on your phone or tablet. 

Find all the news

 about stocks, futures, or forex. You can even customize the topics you are interested in. There are many types of content, such as traditional articles you can read, watch videos, and listen to audio. 

Talk to professionals

. It is hard to understand anything if you have no experience of trading. This is why you might need a consultation with a trading specialist. You can call the specialist and talk in real-time mode. If you need to solve a hard case, you might even share your screen. 

Make sure you 

build perfect trading strategies

. With the help of paperMoney, you can try all the strategies you have created. You won't lose real money! 

Check charts

. No trading can exist without statistics. You can touch these charts and study them fast. 

Explore a wide range of educational lectures and videos. It will come in quite handy if you have no knowledge or experience in trading.
It usually takes about 2 seconds to find the information you need thanks to fast algorithms and simple interface.
The app is not too big, even though it has a wide range of cool options. You will need about 156 MB to install it.
Both Android and iOS users can get the application for free.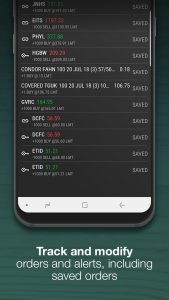 Bloomberg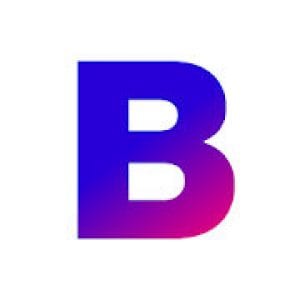 Are you interested in global business? Do you read news about the stock market? Do you want to receive alerts about the price changes? If yes, Bloomberg is what you need. 
What is more, Bloomberg will also come in handy if you are keen on cryptocurrency. 
Bloomberg has a limited number of functions available for free: 
Read the 

news on various topics

, such as technology, markets, politics, and finance. The app will analyze your preferences so that you receive the most relevant recommendations next time. 

Create and customize your portfolio

. Track what's going on in the market and get alerts when the stocks you are monitoring are changing in any way. 

Get the information the way that's better for you: watch videos and listen to podcasts. 
These are free features. Now let's take a look at the functions you will get after going premium: 
Study 

advanced statistics

 on the trade market. You can read the reports or view charts. This brilliant function will allow you to build up the best strategies. 

Synchronize all of your devices

. If you plan to work with spreadsheets (it's quite comfortable if you work with analytics), it will be better to use your computer. That's why you might need to go for the web version of Bloomberg. It's quite easy to link your account to the website. 
The subscription will cost you 35$ per month. You can share one account with your family members if you'd like to spend less money. 
You can download the application on the App Store, as well as Google Play.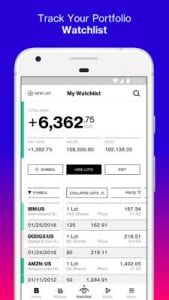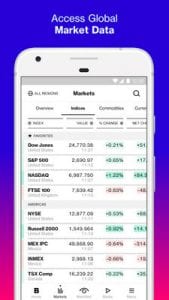 Daily Trade Alerts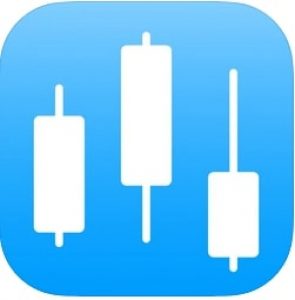 Are you a lucky iOS user and do you want to receive trading alerts? If yes, Daily Trade Alerts is what you need to download. It has a simple and friendly interface that will enable you to start using the service even with no experience.
Here are the most striking features you will explore in the application: 
Track all the movements

, both short and long-term. This will help you not to miss the most important changes on the market. Set the alerts, and you will never forget about what really matters. 

Subscribe to the topics 

you like most of all. If you care about investing money in new technologies, you can get relevant information easily. 
These are the basic features. However, when it comes to alerts, you have to go premium, especially if you want to receive alerts about long-term changes.
The developer provided no information about its privacy policy so you can't be sure your data won't be misused.
Even though the app is packed with a great number of features, it is quite small. You will need about 18 MB to install and enjoy it.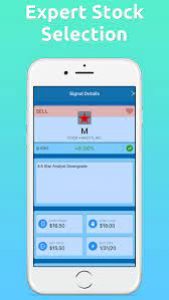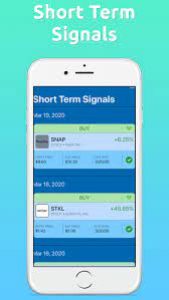 Forex Alerts: Trading Signals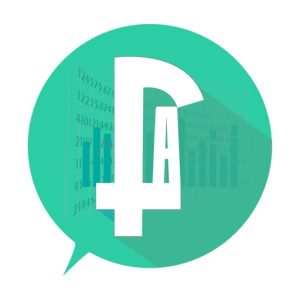 If you are a Forex trader and you are using a device running on iOS, Forex Alerts will be a good solution.
Not only it's simple but it is also a very educating service. It will provide you with a big number of videos and texts. It will also teach you how to build a good trading strategy.
Here are the best features you will discover: 
Get the best Forex signals

. This means you will receive alerts when there is any significant change. You will be sent a stream of alerts within the whole day. 

Receive 

various types of alerts

. Some people love receiving emails, others like notifications. Choose what you like and customize the alerts. 
If you want to try the premium function, you can do it with the help of a free trial period. After it finishes, you'll have to pay 29.99$ per month or 184.99$ per year. 
Forex Alerts doesn't collect your data and therefore, it can't be sold to a third party. 
What is more, the app is pretty small – 40 MB is enough for the app to be downloaded and function well. 
Only iOS users can enjoy Forex Alerts for free.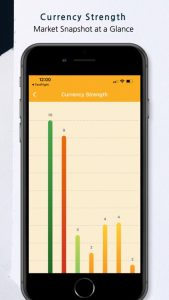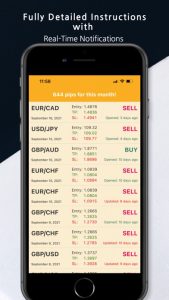 Stock Alarm – Alerts, Screener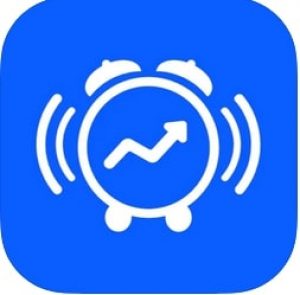 This brilliant application was created by traders for traders. It contains all the functions you need to monitor the market and regularly receive all the alerts.
Stock Alarm is famous for its huge set of functions. If it's your first experience with such a service, you can still easily understand how it works.
All the 

price movements will be detected and sent

 to you. You can be notified by text, email, or any type of notifications. 

Enjoy screener

: it will allow you to see all the top gainers, as well as losers. 

There are 

many types of alerts 

– you can generate alerts according to percentage or any price changes. What is especially cool is that all the options work automatically, you don't need to control them. Just set them one time and always enjoy the app.

Check for 

the best and latest news

 of the stock market. All the articles are divided into categories so that you can easily find what you are interested in. 

Always look for 

statistic data

. The app collects it so that you could analyze the stock market. 
The app is rated 4.8 out of 5 on the App Store. Most users love the app for its simple interface and a big range of functions, even in the free version. 
By the way, if you are interested in planning how to spend your money, you should read 11 Best Family Budget Apps in 2021 for Android & iOS.
Stock Alarm collects some data about you. Many details will be linked to your identities, such as your purchases, contacts, and your content. 
The application is quite small. You will need about 33 MB to install it on your smartphone or tablet. 
Get it now and start getting trading alerts on your device!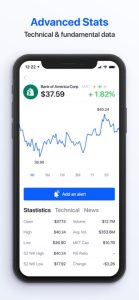 Forex Alert – Indicator Signals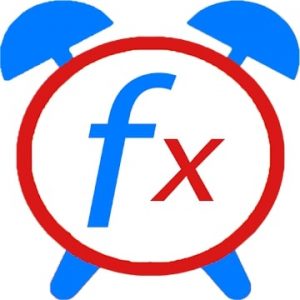 If you are working with the Forex market, you know that it keeps working 24 hours a day, all the time. This is why you need to always stay informed, or you will simply lose your money.
This is a friendly to users service that will give you a great number of precious tips and statistical data.
Now let's take a closer look at the features you will explore right after the download.
Most of them are free of charge: 
The app 

supports most of the famous and widely used indicators

, including RSI, SAR, ATR, and many others. More indicators are about to be added. 

All the

 rates are updated automatically

. You don't need to do anything, just open the app and see the newest data. Forex Alert can analyze which articles you read more than once so that it can give you more relevant data. 

Choose the indicators you want to follow

. This function is highly customizable. When there are some changes, you will be sent an alert. What is more, you can even 

customize the alert sound

! 

Share information 

with your colleagues or friends. You can take a screenshot and send it. However, it's much comfortable to send the link or share the content via social networks and messengers. 
The application is super lightweight. You will need less than 3 MB to install it on your device. 
Most users praise the service for its accuracy and simplicity. If you want to stay informed about the trading changes, that's what you need. 
Unfortunately, the app is available for Android users only. Get it for free on Google Play.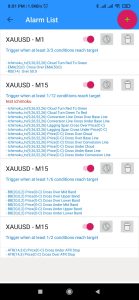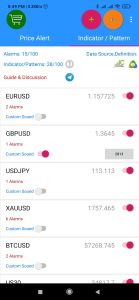 Stock Alerts Background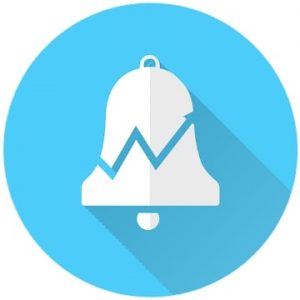 Here is another good trading alerts application for Android users. It is easy to use thanks to its friendly interface.
What can you do with this app? First of all, you can create alerts for percentage changes, price changes, and indicator monitoring. Secondly, you can customize your alerts, changing their frequency and even their sounds!
Here are the most striking features of Stock Alerts: 
Set as many alerts as you need

, there are no limitations. You can track prices, as well as indicators. 

A great amount of information is devoted to 

cryptocurrencies

. There are articles you can read and even some videos. You might study these materials before you start creating your own strategies. 

If you are afraid to lose your data, don't worry – it will never happen. All the information is backed up and can

 be stored on your Google Drive

. 

Add notes

 to the alerts. Maybe receiving an alert isn't enough. This is why you can add the notes. This will help you not to forget about important thoughts. 
Why the application is so popular? It is praised by the accuracy and highly customizable alerts. However, sometimes there might be some glitches. You can restart the application, and it will work properly. 
Unfortunately, iOS users have no opportunity to download the app. You can get it on Google Play only.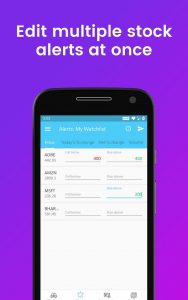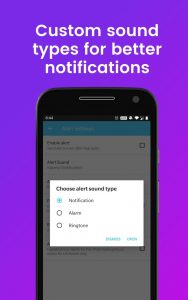 YummyProfit: Indicator Alert
I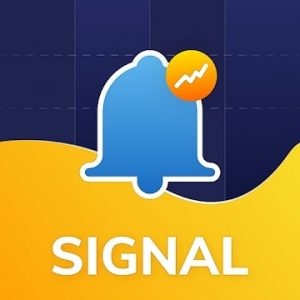 t's high time you started monitoring and controlling movements on the market! If you fail to do it, you will never succeed as a trader. This is you YummiProfit is a must for you. It will help you to avoid monitoring the market manually, enabling you to save money.

Let's see what you can do with the help of the application: 
You can 

get alerts about the following indexes

: RSI, ADX, CCI, ATR, and many others. 

Read 

articles about various indexes

. It is vitally important to know how these indexes are formed. You don't even need to have any special education to understand. 

Share the content

 you like. You can do it via copying the link or share directly with your messengers. 
If you follow all the instructions and control the situation on the market with the alerts. The app is rated 4.2 out of 5 on Google Play. 
The users love this service for its detailed explanations about indexes, as well as for its simple and friendly interface. 
You can download the app on Google Play and start monitoring the situation and never lose your money.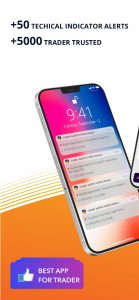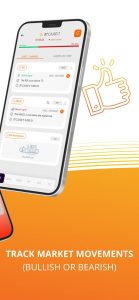 You can also check: 7 Safe Digital Wallet Apps in 2021 (Android & iOS)