12 Best Transparent Images Apps for Android & iOS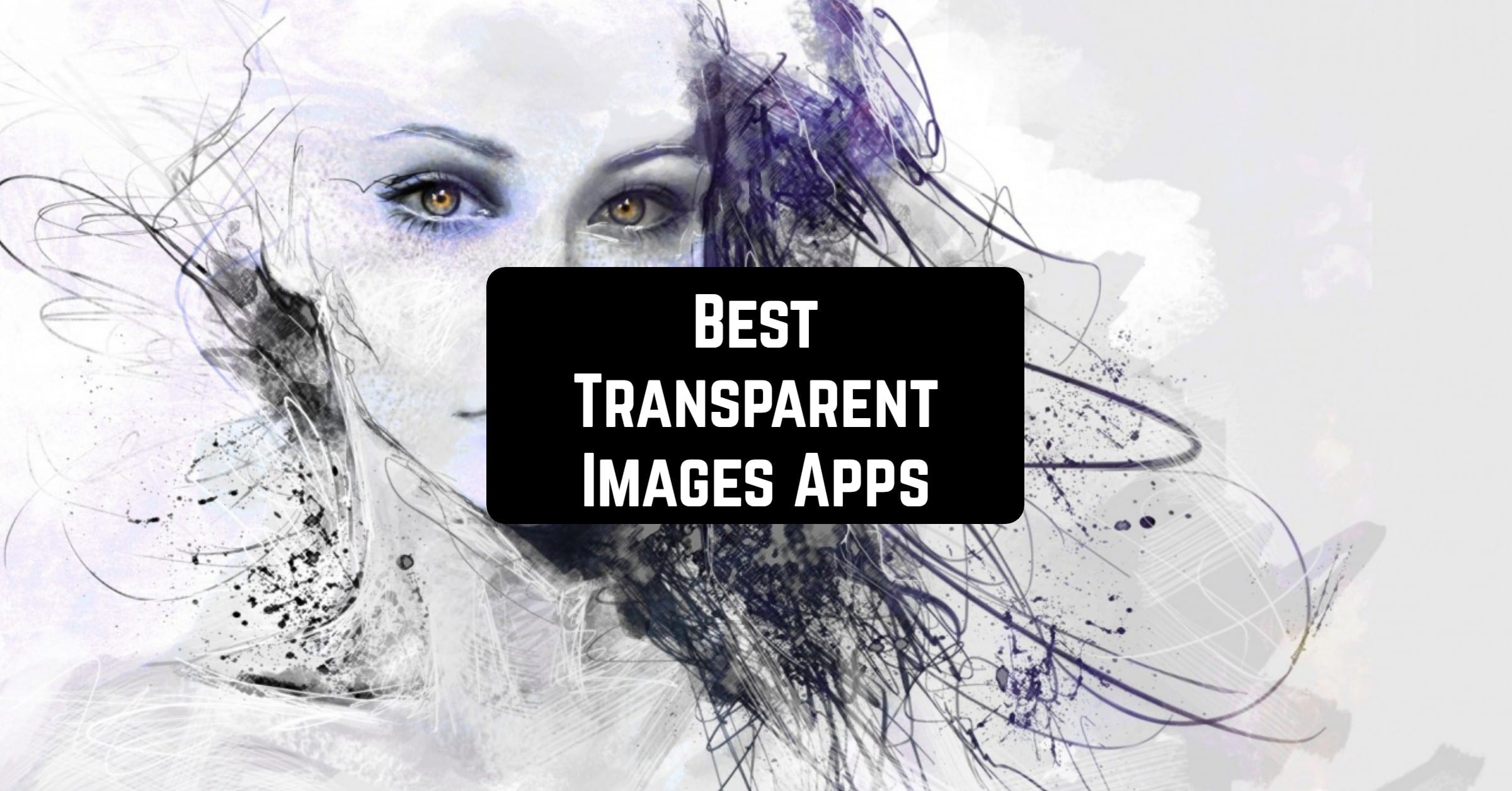 Modern mobile photo editors are developing so fast that they can completely replace the traditional means of editing photos very soon, at least for amateurish purposes.
However, in all their diversity it is not easy to understand. In this article, we are introducing 12 best transparent image applications for mobile devices based on Android and iOS platforms, which will be useful for all fans of mobile photography. Using a transparent app, you will make your photos unusual and unforgettable.
You may also like: 11 Best Apps For Combining Photos (Android & iOS)
Apps for making images transparent:
Transparent Photo Frames
Transparent Photo Frames is a free Android app for creating transparent images. Using this app, you can merge a selected background with your photo.
In the app, you will find over 50 different backgrounds to your photos. There are also other interesting functions. It is possible to change the size of the picture, move it to the right and left. You can also add titles to ready images. You can change the size, choose the color and font of the added text.
It is a pity that you can not edit the level of transparency and the size of the photo. But unlike other similar applications, the picture can not be stretched.
You may also like: 11 Best Background Eraser Apps for Android & iOS
Photo Blender Pic Editor Cam
Photo Blender Pic Editor Cam is a great tool in creating magic photos with transparent effects. Mix two pics in one just in few steps. You can select pictures from your phone's library or make them right now and add them to the app. Then choose the transparency level, background, and even add photo frames.
If you wish, it is possible to add some text to the pics. Ready pictures can be sent to friends via social networks, saved on your device, or used as wallpaper background on your phone.
Save the most important events of your life in bright pictures made with the help of Photo Blender Pic Editor Cam!
Transparent Photo Frames
One of the easiest ways to make a transparent photo, as well as any other image, is the Transparent Photo Frames application from the developer Fantastic Photo Frames, which can be downloaded for free from Google Play Store.
Everyone can learn how to use this application. It is possible that it will not impress the true masters of photo art, accustomed to complex graphic editors with numerous fine settings, but it will certainly appeal to beginners and all users who simply would like to get an interesting effect without spending time and effort to study professional graphic Tools.
Snapseed
This is one of the most popular photo editing apps, that allows you not only to apply filters on your pictures, but also to regulate their light, exposition, and opacity, which is essential if you want to create transparent collages with your pictures.
While editing the pictures, you can choose to make transparent only a half of it, you can alter the light direction on a certain part of a pic. You can also fix the background if needed, make the photo more precise, so the collision would look better, apply corrections, make the photo brighter or paler.
Afterlight
Afterlight is another photo editing app that allows you to express your creativity in photo editing. You can easily make all your photo transparent and layover on other photos in Afterlight. This is just one of the dozens of effects that you may find in here.
Actually, Afterlight is quite a popular app and you have probably heard of it before. It does provide the high quality of work and edit all the pictures at the professional level. All the tools and the process itself are organized in a way, that you won't feel like you are using a poorly programmed editor just to make a picture transparent.
PicsArt
PicsArt is a popular photo editor, that you are probably familiar with. Well, it can easily be used to make your photos transparent and make a beautiful collage. Even though sometimes its photoshop tools seem quite trivial, they still work. Moreover, this app is completely free.
All you have to do is to upload the photo into the app, choose settings fo the image, and change its opacity. You can also crop the image if you want. Then, choose the option "add image" in order to make a collision (if you need that).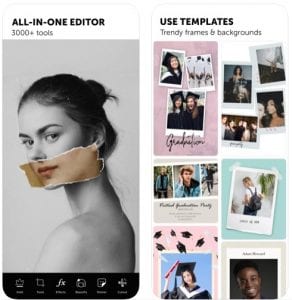 Ultimate Photo Blender / Mixer
Create wonderful mixed pictures merging two or more photos on each other. Make your daily photos more interesting using Ultimate Photo Blender / Mixer. You can choose a photo from your gallery and mix it with the picture from the app or mix only photos. Use different effects and tools available to make bright and colorful photos.
All the pics will match with each other as they will be transparent. So, the effect of mixing photos will really surprise you. You can share your story via social networks directly from the applications.
Mextures
The effects, that this editor allows to apply to your pictures will make them look incredible and mysterious. If you are looking for that effect, then this is an app for you. It should be noted though, that this is the only app on this list which is not free.
One of the main effects that you can apply with Mextures is transparency. Almost all the filters presented are in dim colors, so if you are looking for something cheerful and bright this is definitely not your type of app.
Enlight Photofox
This app was created to make the photos artistic – the advantage of it is that here you can add some unusual details to your pictures, for example, purple smog or make half of the picture transparent and add birds to it. You can blend your photos and layover them one on another.
The blending modes are adjustable, so you can regulate the transparency of each picture in several ways until you reach the desired effect. The user interface is extremely convenient here – you never have too many tools at a time, but you can always open an additional section if you need more.
You may also like: 11 Best Transparent Screen Apps for Android & iOS
Apps for making a background transparent:
Change photo background
Change Photo background is a great tool in making photos alive. It let you choose the background you want (here you will find a big collection of frames or you can add your own one), erase unwanted parts of pics, remove objects, and so on.
Here, you can make your photo or background transparent. Use the opacity option: Increase/decrease the transparency of the photo for this.
Photoshop Express
Well, the word "photoshop" has already become a separate statement on its own and people don't know that it was the name of one of the Adobe programs. If you are thinking about changing and editing a picture, which expression immediately pops into your mind? Of course, photoshop.
This app is for more advanced users since it has a larger number of tools and effects. However, once you master it, you will be able to create truly impressive works, including transparent pictures.
You may also like: 11 Best hologram apps for Android & iOS
Magic Eraser
Remove backgrounds from any images in a few seconds and save the results in PNG or JPG formats. Click on the place you want to delete, and the magic wand will automatically delete the entire part of the image of a similar color. The app is quite simple and it is perfect for those who like to work fast.
We have told you about the most interesting, in our opinion, programs for making transparent images. We will be glad to your comments and additions! Good luck in creating new adorable photos!