Do you consider yourself a visual thinker? Well, we know exactly how to help you get more productive and organized!
We've picked up the 9 best visual schedule apps for Android & iOS for you to try. These apps let you make stunning yet practical schedules to keep track of tasks, build a routine, and more. Herewith, the concepts of these apps are all different: there are time blocks, icons, color codes, timers, and more, so there's something for everyone. Take a look!
Tiimo
Let's start with a planning app that helps you stick to routines and work on your aims.
This one is all about personalizing the experience, so you start by answering a set of questions about your current schedule, routine, and more. Thus, the app learns about the things you'd like to improve and offers you several schedules to start with. Of course, these are fully adjustable, and you can totally start from scratch if needed.
You get to make a full-on plan by splitting your day into sections. You can add as many tasks as required and set timers for all of them as well. Plus, you can pick thematic icons to represent the chores and visualize the exp. The app covers a bunch of icons for all kinds of activities, so you're all the way covered.
You can also use color marks to keep track of your list even more quickly. And don't forget to turn on notifications to not forget about a single task on your plan. You can adjust the notifications by picking between a vibration or sound, which is handy.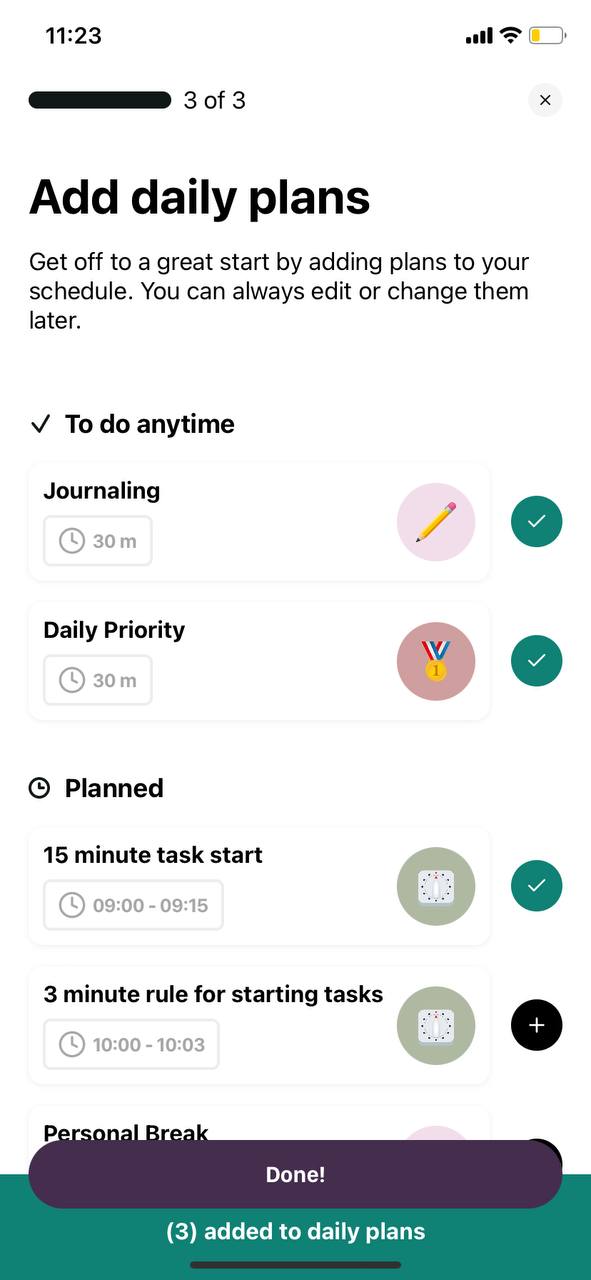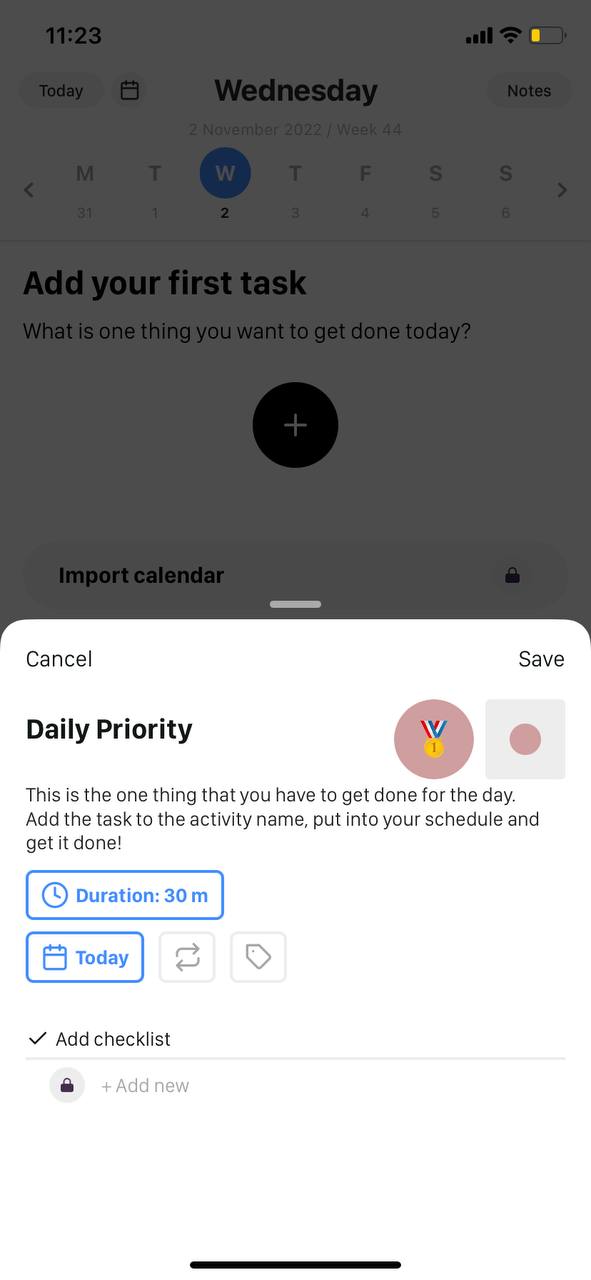 You may also like: 11 Best Timesheet Apps
Structured
Next, we have an app that lets you make better use of your hours.
If you find it difficult to start your day and stick to the plans, this app is for you. You'll get to structure your day by laying out all the tasks and chores to be done. There are no limits to the number of tasks, and you get to pick a thematic icon for each of them as well. You get to pick when the thing needs to be done and how long you would like to spend on it.
Besides, the app comes with color codes you can use to prioritize the aims right away. There are several colors that come by default, but you can use a wheel to make your own theme. You can also set repetitive aims with one tap (there are daily, weekly and monthly options).
The app lets you set reminders numerous minutes before the next task to make sure you're not skipping it. You" also get to add custom notes t other tasks if needed. As you go through the day, you get to check off tasks you've done with. It also syncs to your calendar, so you could import all the meetings and plans easily.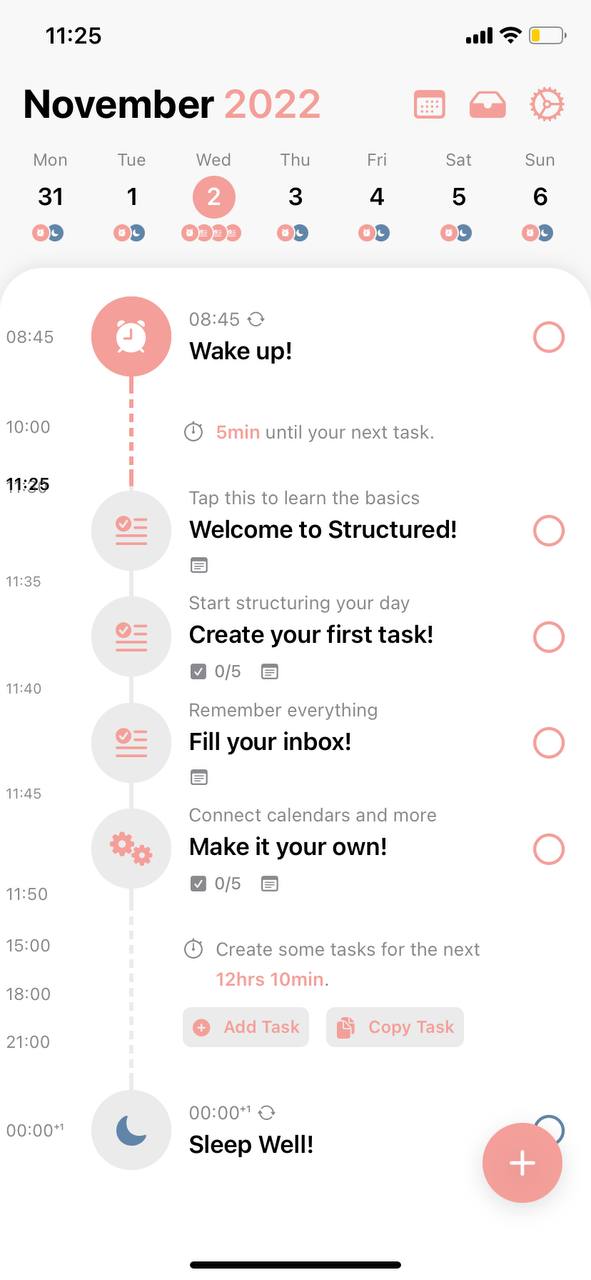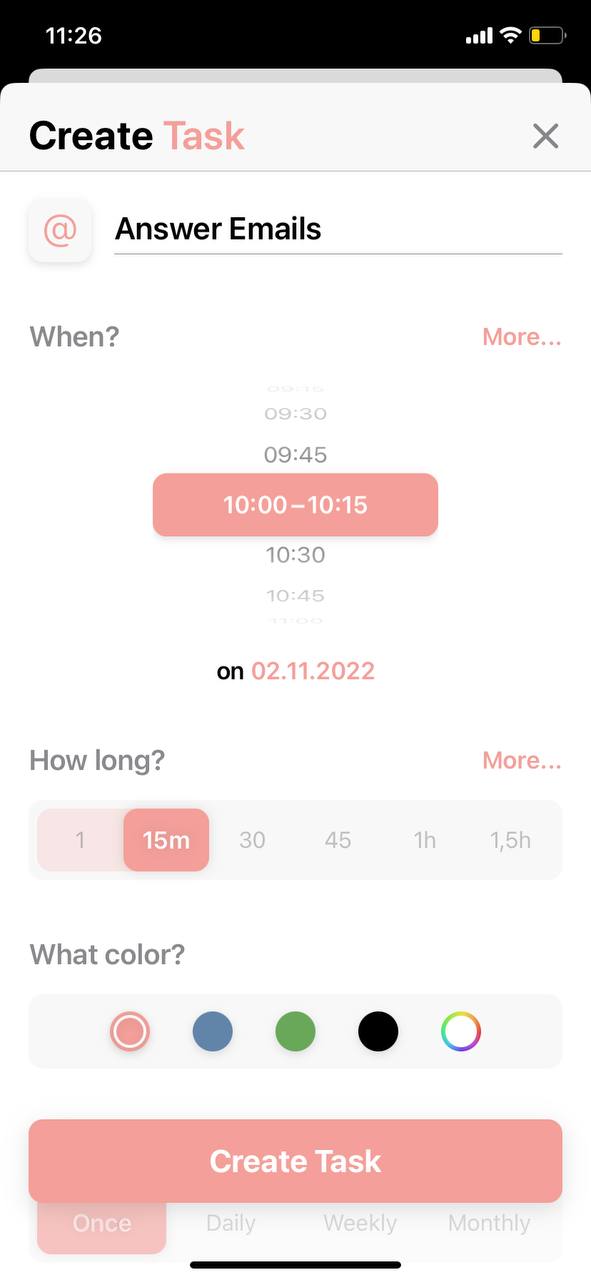 TimeBloc
This is a visual planer to take your time under control.
As you may guess by the name, this one runs on the time-blocking method that works incredibly well for visual thinkers. You start by answering a few questions about your goals and things to improve, so you could get a fully personalized experience. And once you're done, you get a pre-set plan to use as a base.
Adding a chore is beyond simple: you pick a name for the task and add a start and end time. Plus, you get to pick thematic icons to match the chore, so you could keep track of the list even better. You can also use color highlights to mark more important aims and the ones you can't skip (it may be difficult to stick to every single one right away).
The schedules are easily adjustable, so you can rearrange the aims at any time. You can also add routines you would like to get into and plan it all up in detail. The app syncs with your calendar, so you can import all the meetings in a few taps.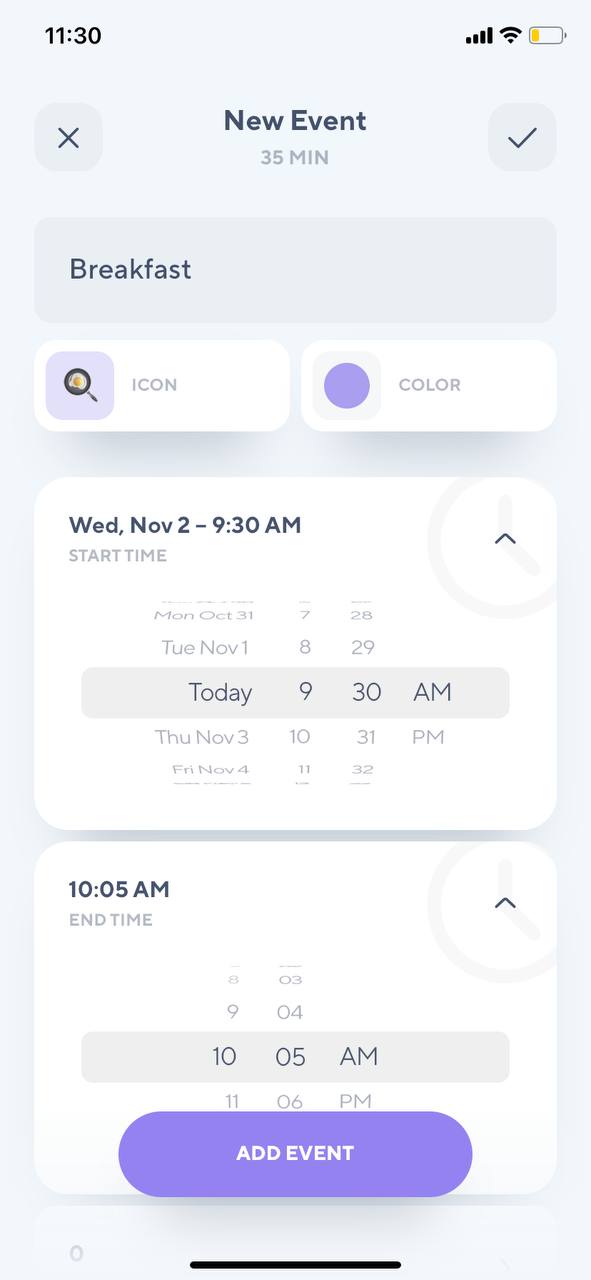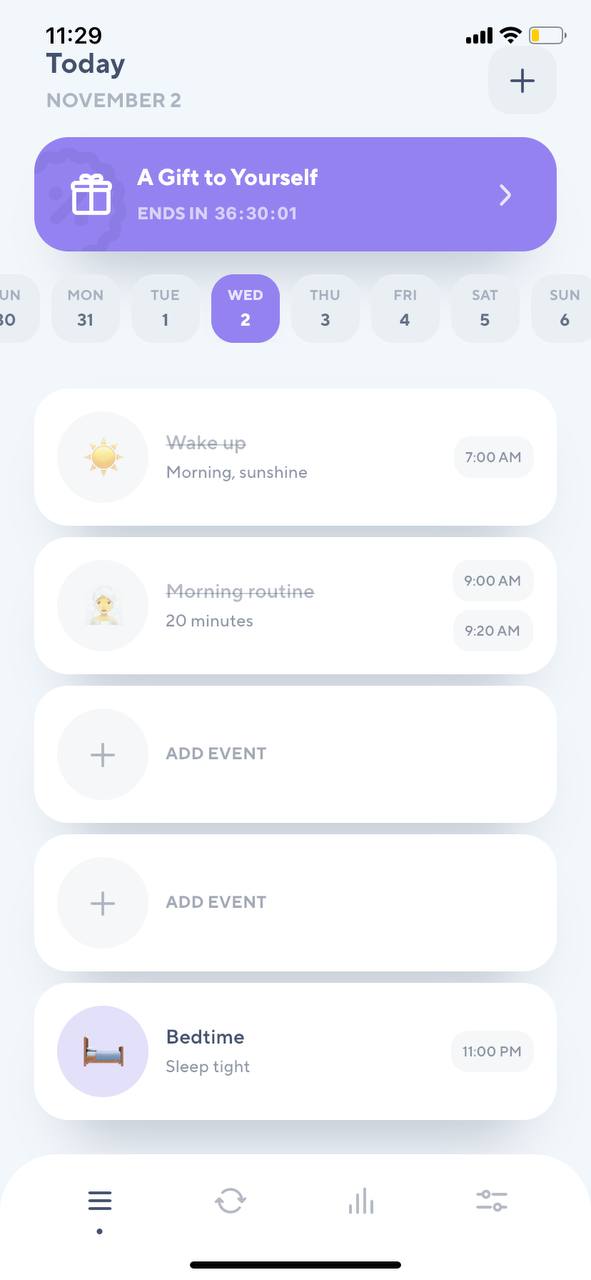 Fabulous
It's a routine planner that helps you scrutinize your day and build new habits.
First of all, this app comes with a gorgeous visual. It is filled with animated artwork and easy-to-understand schedule grids, so if pay attention to the visuals, you'll love it. You start the app by going through a list of questions. You'll get to point out your goals and problems to be solved, and there are plenty of answers to choose from (so you could get a fully personalized exp).
The app lets you split your day into a list of routines to stick to. And apart from the other apps, this one doesn't show you all the small tasks at once (as it may feel slightly overwhelming for some people). Instead, you'll get to fill each routine with aims, so it's easier to start to say and stick to the plan.
The app lets you set timers for all the chores and mark each task with icons, which is handy. And once you start a timer, you move to a stunning animation with music (so you won't get distracted by your phone). The app will also suggest some challenges like drinking more water or smth, but you can totally ignore them as well.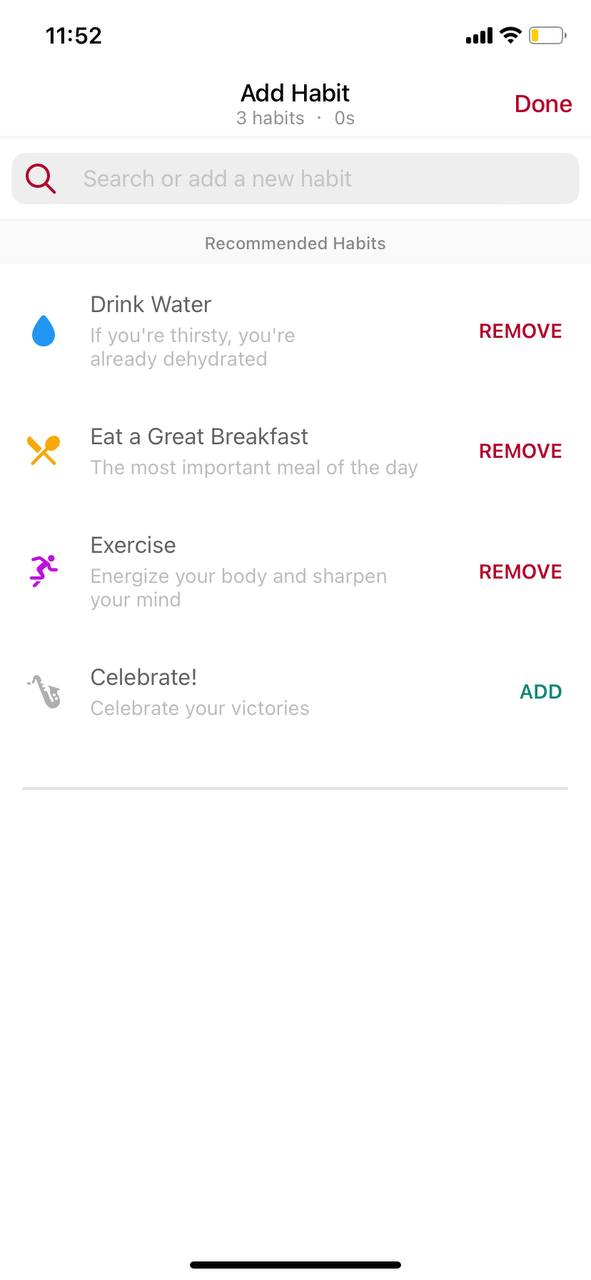 Check also: 10 Free SMS Scheduler Apps
Cute Calendar
That's a calendar app you can use for visual planning.
The main goal of this app is to release stress and help you to concentrate on your tasks. It looks similar to a notebook that you can customize and decorate by your will. That's right: this app is not only about productivity, it's also about aesthetics. It's a one-stop scheduler with all the essential features like a calendar, to-do list, memo, and more.
The app syncs to your calendar, so you can start by improving all the meetings and tasks you've already had. You get to plan your entire month right away and view it day by day in detail. You get to customize the entire calendar by changing the frame, bg, and adding stickers and pics. The app lets you slit your day into aims and rearrange those without any effort.
You can pick a name, and add timing, notes, and other important stuff. Plus, the app comes with a pack of cute icons to represent your chores. It also comes with a fun tool that opens up a calendar after each phone call. Thus, you'll get to add a new meeting or appointment while the memory is clear.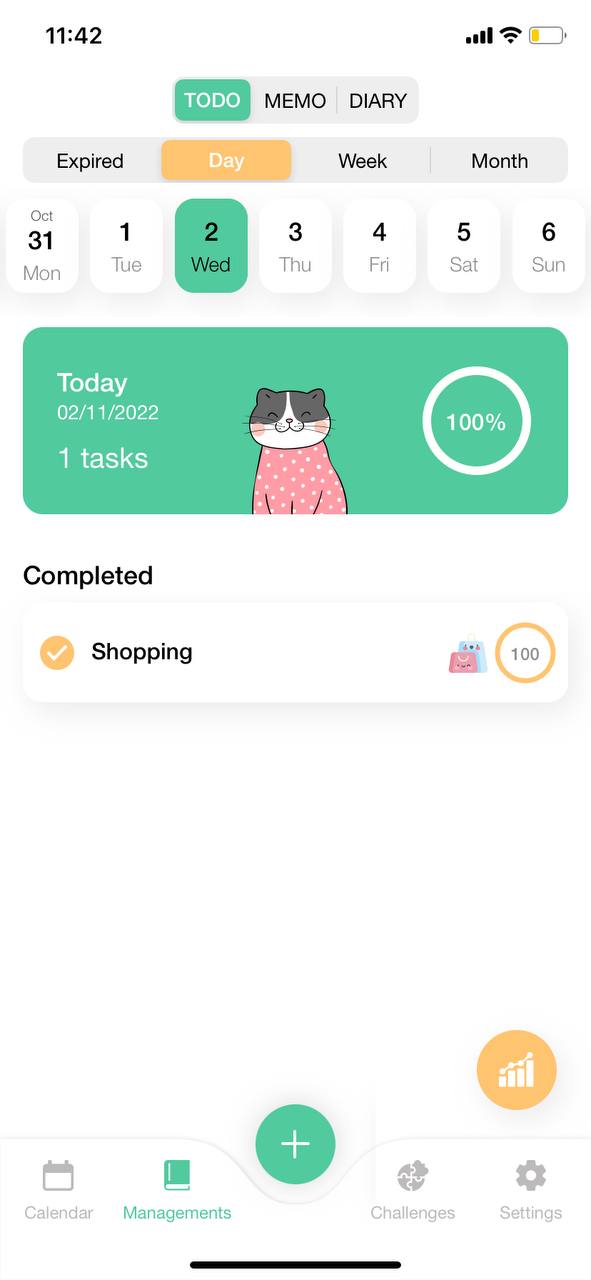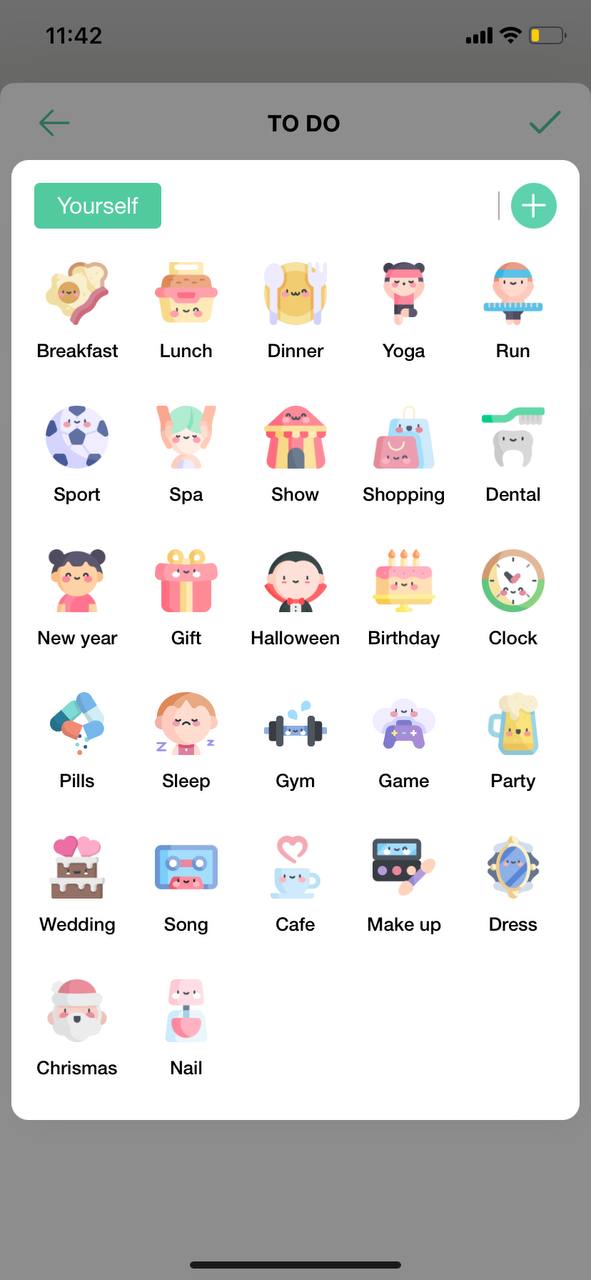 TimeTune
TimeTune is a versatile mobile app designed to help you take control of your time.
It offers you an option to create structured schedules, plan your day efficiently, and allocate time to tasks and activities that matter most. TimeTune provides a flexible platform to streamline your daily routines.
The main menu of TimeTune is divided into several sections, making it easy to navigate and customize your time management approach. You can create routines, set daily schedules, and even track your activities.
It helps reduce stress, increase productivity, and foster a sense of accomplishment as you efficiently complete tasks and meet goals. Moreover, it promotes work-life balance by ensuring you allocate time to both work and leisure.
In general, I recommend you TimeTune if you have plenty to do but cannot find time for all your routines.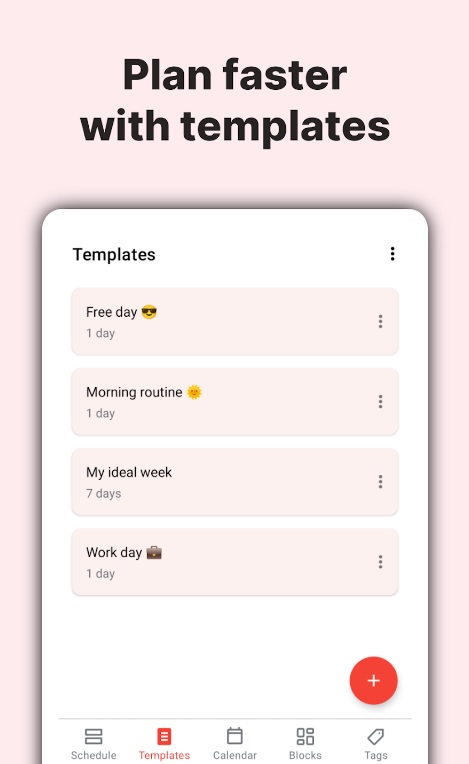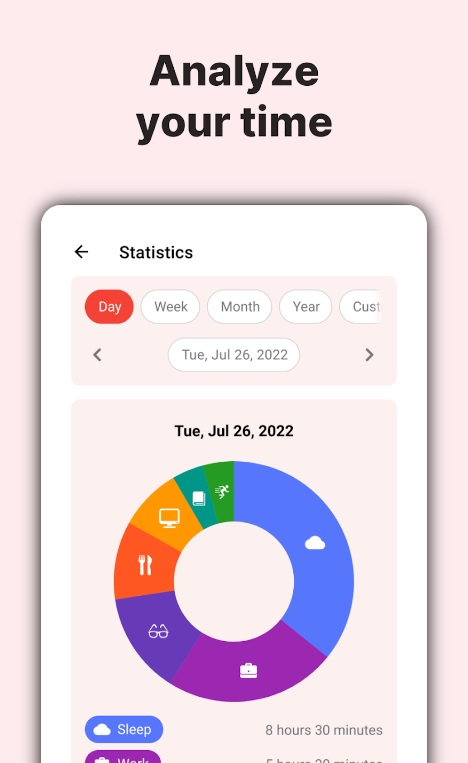 Fun Routine
Fun Routine is designed to inject a dose of fun and motivation into your daily activities.
This app is useful for anyone looking to transform their daily routines into enjoyable experiences. Whether it's house cleaning, workout sessions, or work tasks, this app encourages you to approach them with enthusiasm.
By gamifying your daily activities, the app helps boost your motivation and discipline. You'll find yourself looking forward to completing tasks you once considered tedious. This positive shift in mindset can lead to increased productivity and a more fulfilling daily life.
It promotes a sense of accomplishment, reduces procrastination, and fosters a healthier work-life balance. It can also improve your overall mood and mindset as you tackle tasks with a newfound sense of fun and purpose.
Finally, you will appreciate this app in case you are a busy person but pretty lazy at the same time – Fun Routine has the necessary features to correct your behavior.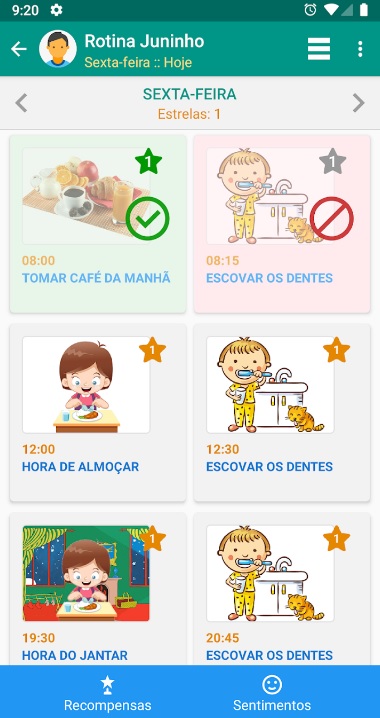 First Then
There's an app that lets you plan simple chores.
First of all, the app doesn't have its own pack of pics for you to use, so you'll need to add custom ones. It may get slightly annoying if you need to add a new chore on the go, so keep that in mind. The concept of this one is quite unique compared to the other ones as well.
The thing is the app mainly words to let you plan and track short tasks. You'll get to add pairs of pics and set a timer for them. Thus, you can only track two chores at once, and you'll need to switch to a new pair once it's over. The food news is, you get to save pairs for quick access, which is handy.
Herewith, you get to customize the size of the cards and adjust the colors to match your preferences. You can also customize the fonts and background if needed. There are no ads to distract you from the chores, and the app supports various languages.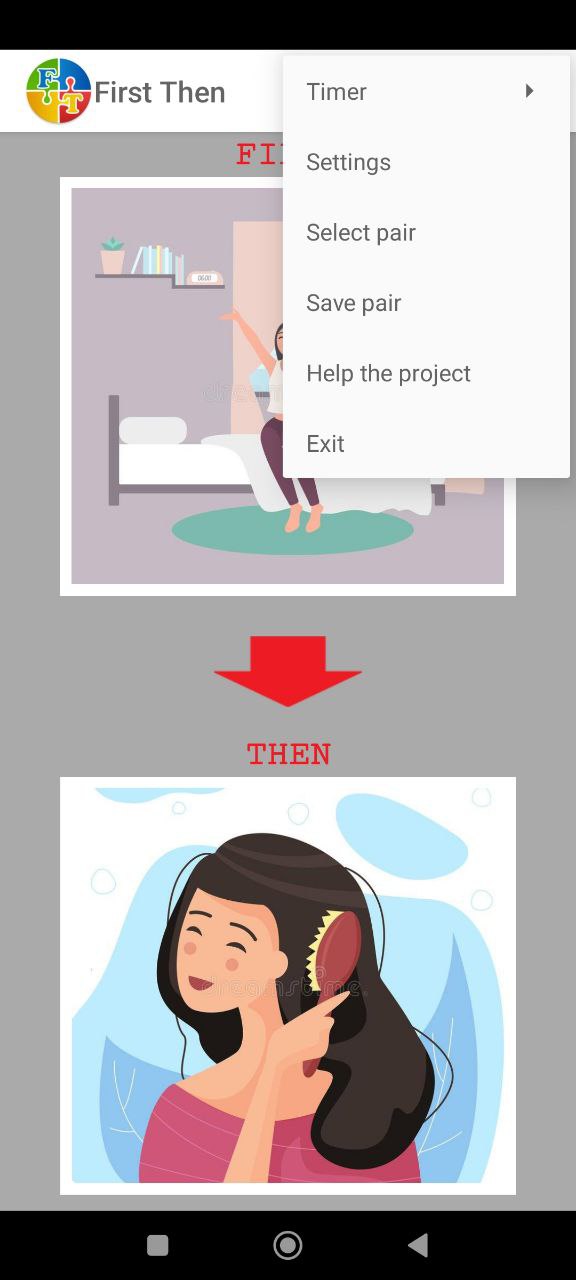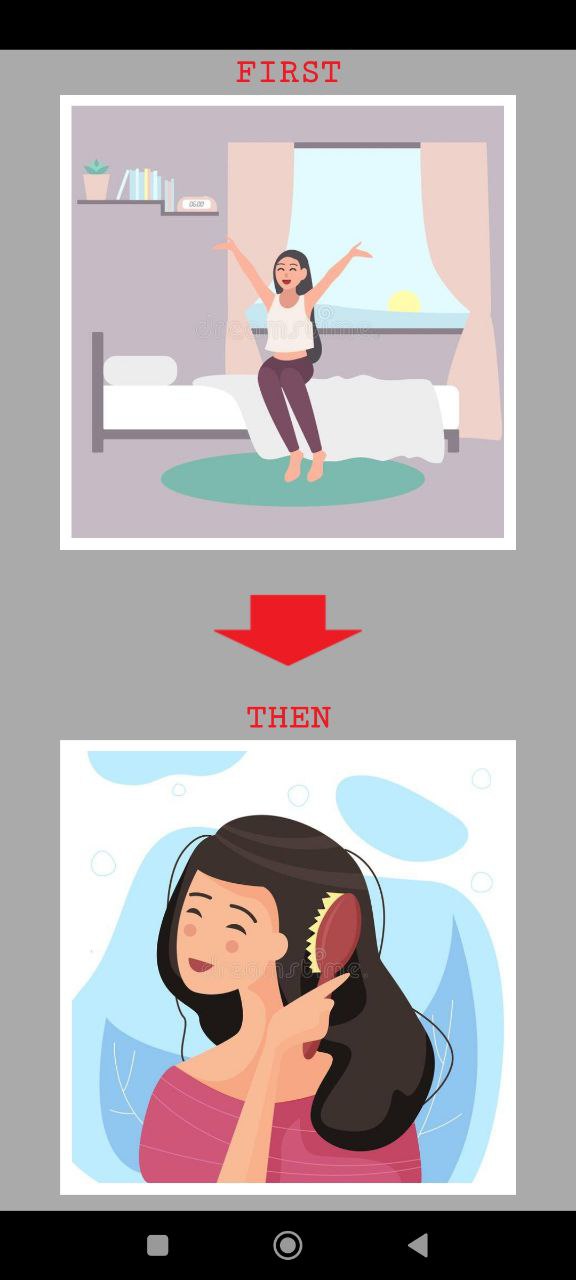 You may also check: 8 Free Group Scheduling Apps & Websites
Timo Kids Weekly
And lastly, there's an app to help kids and parents to stick to daily schedules as easily as possible.
With this app, you'll get to organize your kids' daily chores and tasks in a way for them to understand and follow. It comes with a pack of cards to represent the tasks in a kid-friendly way. There are cards for everything: morning tasks, evening ones, school-related, and more.
Plus, the app comes with dynamic timers to remind the kids of upcoming tasks. All the cards are fully audible as well, which is nice. You'll get to rearrange the chores at any time and mark them as completed. There's a motivational system that brings kids rewards for all the tasks.
The app keeps track of all the tasks and results, so it's easy for parents to keep an eye on their kids. You'll also get weekly newsletters with tips and tricks on how to improve your daily routine and time management.