The Bix Pack application is a template store that makes work much easier for those who are engaged in video editing, shooting television programs, or commercials. This application has a huge number of templates, which allows you to buy the package you need for this particular case and save on decorations, lighting, etc.
For example, you can consider a package called "Latest News", which allows you to create a whole news report from an ordinary video. It will be useful both in ordinary life and in a professional television environment.
And if you want to create more 3D objects on your PC or smartphone, we recommend checking the article about the 3D homebrew apps.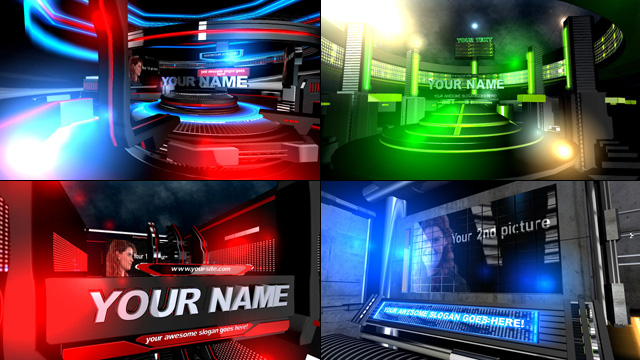 Also in the application, there are many thematic templates (Christmas, wedding and romantic, sports, space, etc.). In addition, the packages are divided functionally (text information converters (the "Wings" package), image converters (all kinds of glamorous packages, the "Radiance and Radiance" package), sound converters, etc.
One of the most interesting template packages is the "Virtual Studios" package. Its uniqueness lies in the fact that it combines several template packages at once – news, sports, and also adds a science fiction studio, a science studio, etc. The functionality of this package is wide and allows you to optimize work with video editing.
The "Stingers" package allows you to soften the transition between clips, smooth out the sharp transition from one fragment to another. The video starts transparent, then fully animates and ends also transparent. Very convenient!

The Titles package helps you edit the title text when working with a video so that the picture looks more harmonious.
The package "DJ Markruz" allows you to work with sound effects. This package contains six audio tracks. As an addition, there are six 3D models (headphones, remote control, and microphone).
By the way, you can not only create 3D pictures but 2D animation as well! Do you like anime and want to create your own stories? Check out the anime drawing apps and you will be able to create your own unique characters!
The quality of templates deserves special attention, it does not deteriorate when working. The application is multifunctional, it allows you to simplify working with video and sound effects, which will help every owner of these templates.