Are you interested in board games, but you are tired of boring moves and pawns? If so, the game "Chess Conquest" is perfect for you. This app offers not only a chess game but also intriguing and exciting stories and unique, compelling quests. What might be better?

You may also like: 7 Best Checkers Games for Android & iOS
The app is easy to find in Google Play and App Store and it doesn't take long to download and to start playing. Log in is unnecessary.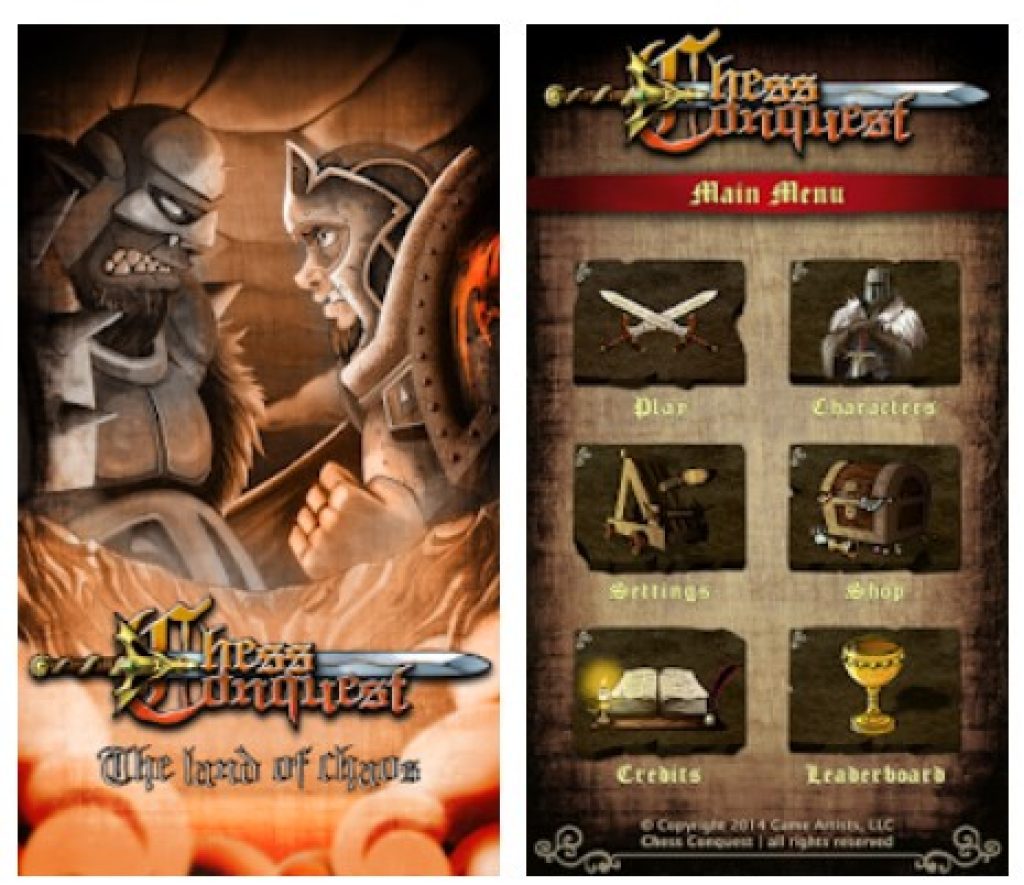 First of all, when you open the app, you see the extraordinary, medieval design. All the bottoms have their own pictures of medieval things.
For example, the bottom "PLAY" is decorated with two crossed daggers, the bottom "SETTINGS" with a military weapon, the bottom "Credits" with an old book and candle, the bottom "Characters" with a knight.

You may also like: 15 Free Spot The Difference Games for Android & iOS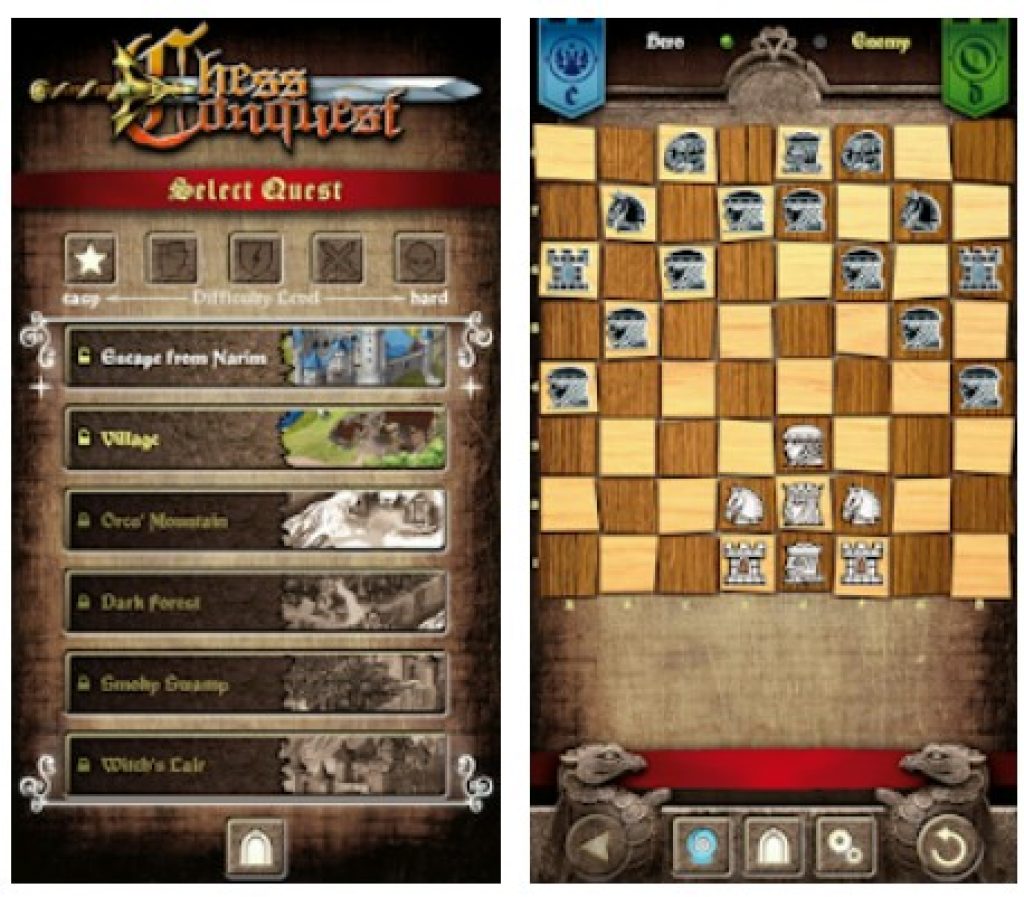 Before you start playing, it's possible to choose characters from two dynasties: Celestials (like royal representatives) and Reptilians (characters with lizards).
In "Settings" it's a piece of cake to change the language (English, Spanish, French, German, Italian and Portuguese). There are three options of figures. You can easily adjust the volume of music and sounds.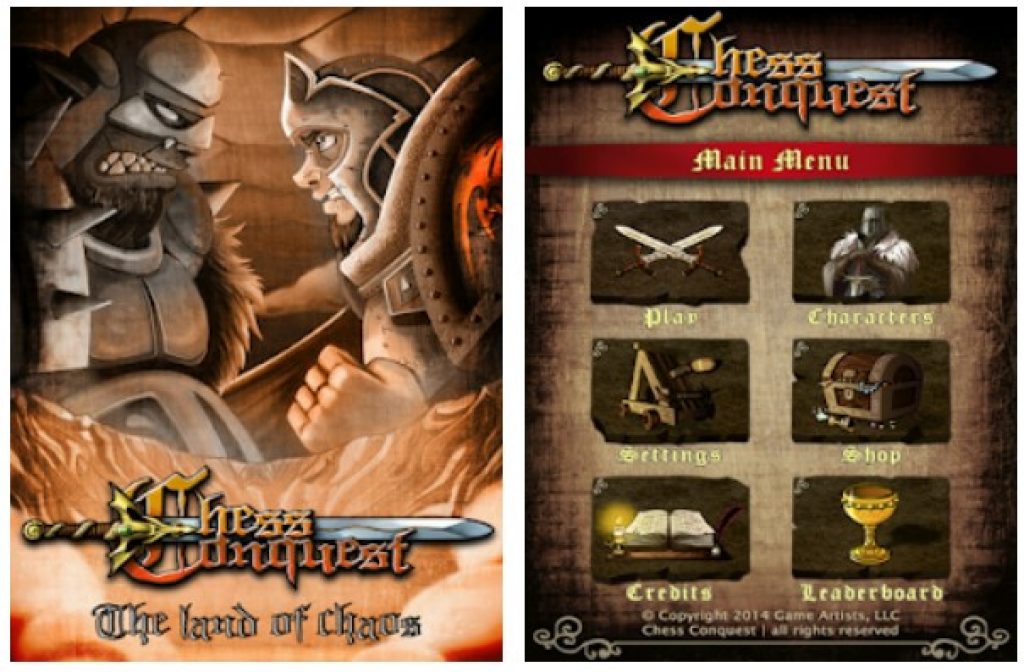 There are a lot of levels in the game from easy to hard ones. When you start playing, an introduction and rules are suggested. While you are playing, you can go back, exit, look at settings, restart and get a hint by tapping on the bottoms.
This game is perfect for both children and adults. Overall, it is a cool game that brings an authentic thought to a classic version of chess and that's why we recommend choosing it over your ordinary chess app.

You may also like: 9 New Superhero Games in 2021 for Android & iOS