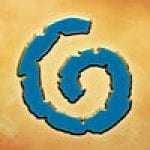 The long-awaited spiritual successor of the cult text RPG King of Dragon Pass came to iOS device. This new role-playing project is called Six Ages: Ride Like the Wind. It combines an interactive narrative and elements of a turn-based strategy.
We will be 2000 years before the original achievements and will be able to enjoy a text role-playing adventure in a non-standard fantasy world. Beautiful scenery, exciting situations, as well as various, non-linear options for the development of further actions will please you and especially those who love to personally take part in what is happening.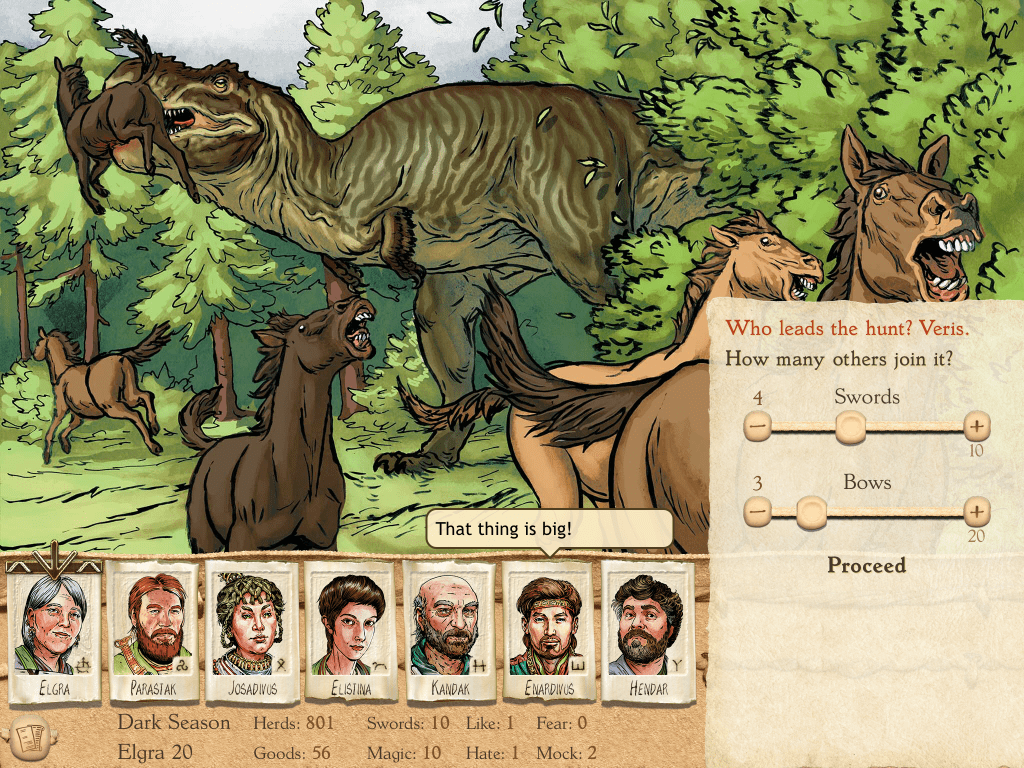 Running the game, we find ourselves in a world rich in various scenarios, events, and unpredictable finale. This world is called Glorantha, where gods rule the elements, and people worship them. We become the leader of horse-riding barbarians. Our encounters are often bizarre beyond expectations. Dwarves of literal stone, dark-dwelling Trolls who are others by their flavor, bubbling freaks of chaos and more. Each clan has its own culture and mythology.
Our task is to achieve the wealth and prosperity of your clan. It is necessary to create simple farmers who will work in the fields, soldiers to protect your small state from the raids of enemies, create shrines to please the gods and conduct trade. However, simple survival will be no less difficult task in the game. Scriptwriters constantly throw up problems whose solution affects the plot. Boomerang effects can come back years later. Because the choice is not transparent, but the result (successful or tragic) is always interesting. Survive in difficult conditions of looting and diplomacy with neighbors, and also constantly make a choice that will affect the further plot of the game.
Of course, you can ask advice from the elders of the clan. But don't count on the fact that their advice can be followed. Elders often have conflicting opinions. The further events develop in the game, the more clearly you understand — there is no specific instruction for the passage of the game. Each of your decisions can turn into a completely unpredictable finale. The game provides 'Saga' screen, where you can watch the ongoing tale of your barbarians in exquisite detail.
What strikes most in the game is the colorful illustration of myths from the time of the gods. Remember, sometimes you should sacrifice something to acquire new knowledge.
Thanks to more than 400 interactive scenes and several endings, the game is more than replayable. And short episodes and autosaves will allow you to comfortably enjoy it on a mobile. The game can be held many times, and each party will be unique. And still, here there are the stunning art, atmospheric music, deep essence and even a good combat system. There are even opportunities for blind players in the form of text reproduction with the help of VoiceOver.
Main Features of the game
Gorgeous hand graphics with high resolution.
Exciting soundtracks.
A huge number of locations and scenes with the unpredictable ending.
Lack of internal purchases.
The Six Ages: Ride Like the Wind game is definitely a good choice for all fans of classic role-playing games. There is management, there are advisers, each of which from its positions will assess what is happening, there are solutions with consequences, there are Gods and mythology. Six Ages: Ride Like the Wind is a very cool app.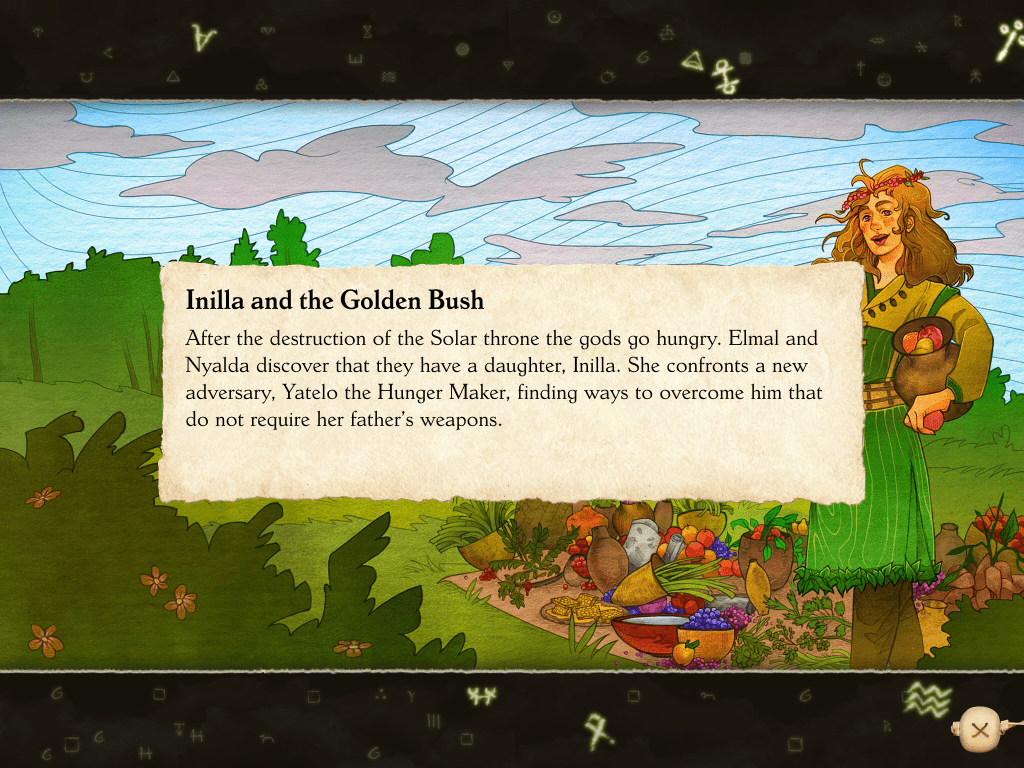 Check also [wpsm_highlight color="green"]22 Best FREE Android RPG games 2017[/wpsm_highlight]