Bookship is a revolutionary app in the world of virtual books. When opening the application, the first thing we see is five introductory slides that introduce you to the application, explain what its essence is, how to work with it, how to find the necessary book, work with the calendar in the application, and much more. Then the registration page appears. You need to create your username and password to log in and start working with the application.
On the main page of the application, there are two search lines with which you can find a particular work by its name or QR code. Also on this page, there are ads for some popular novels that can also be read, which is especially attractive for the reader who has not yet decided which work to get acquainted with. The application requests access to contacts on the phone to determine whether there is a person among your friends who also uses this application.
Check also the best e-book reader apps to get more ebooks on your device.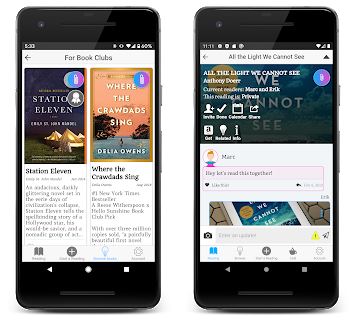 This application (since it is positioned as a social network for readers or book clubs) has the functions of getting to know the author, meeting people (you can find book lovers with similar tastes), and the "book ideas" function, which provides a wide selection of works for reading. The design of this application is minimalistic, the color scheme consists mainly of white and blue colors.
One of the most interesting sections of the application is the "cafe" section – a forum where you can discuss the book with other readers, find friends with whom you can read the work together, etc. The "browse" section opens access to a gallery of books that you can read. The "reading" section allows you to continue reading the work, acquaintance with which has already begun.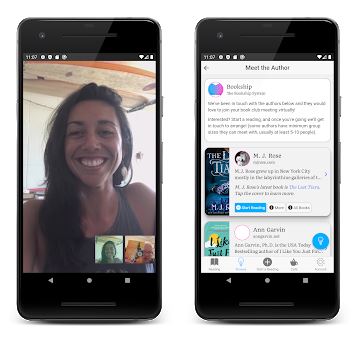 The "account" tab contains information about your subscription, notifications, profile settings, groups in which you are a member, etc. The "start a reading" tab allows you to start reading new work.
Are you looking for ways to find more friends and people that share your interests? For this you can use not only this Bookship app, but also other apps to meet new people. 
Concerning the technical support of the application, it is worth noting that it is carried out in a question-and-answer form with attached videos that allow you to better understand a particular problem.