C.W.I.S is an absolute hidden gem in the gaming world! I recently discovered this tactical shooter, and it's been a thrilling experience like no other. In this game, I'm in charge of the weapons systems of a destroyer that's constantly under missile attack, and it's my duty to defend it by eliminating all the incoming threats while aiming to achieve the highest score possible.
You may also like: 7 Best Princess Games for Android & iOS
What sets C.W.I.S apart is its simplicity combined with intense gameplay. The game takes a straightforward concept and executes it brilliantly. It's a refreshing change from the complex and often overwhelming games I've encountered lately. Despite its minimalist approach, C.W.I.S delivers non-stop action and excitement that keeps me hooked for hours.
The developer's passion for the game is evident, and I admire the commitment to improving the core gameplay. Knowing that this is an evolution of a game jam title from 2020 makes it even more impressive. I can see the dedication that's gone into making the game better with the knowledge gained since then.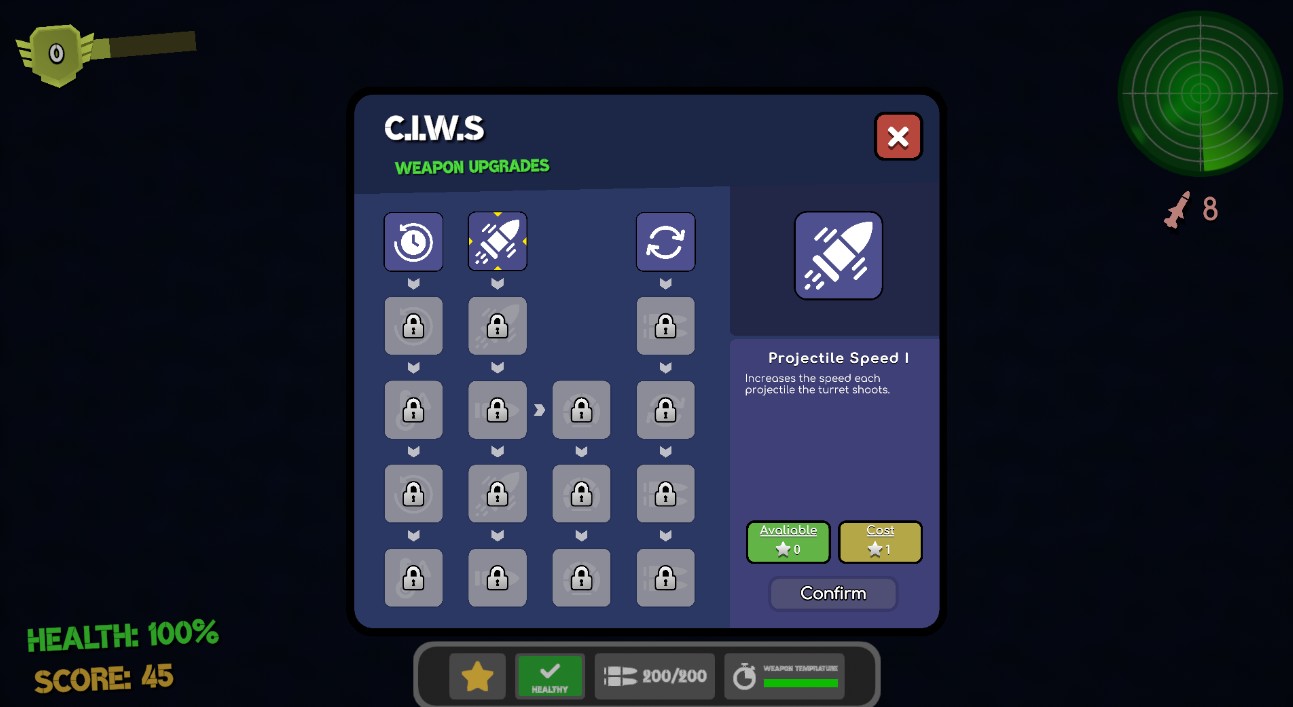 I appreciate the honesty and transparency in the developer's note about the slow development pace due to their job in the games industry. It's a testament to their love for the craft and their willingness to share a labor of love with the gaming community.
The absence of an in-game tutorial was a concern initially, but the instructions provided on the game page were clear and helpful. It didn't take long for me to grasp the mechanics and dive into the action. While more features and a fleshed-out experience would be fantastic, the existing gameplay is already a blast.
C.W.I.S. is a thrilling tactical shooter that puts you in command of a destroyer under constant missile attack. Your mission is clear: neutralize all incoming threats and achieve the highest score possible.
You may also like: 11 Free Offline Puzzle Games for Android & iOS
This game, a continuation of a 2020 game jam project, takes the core gameplay and amps it up with improved features and mechanics. It's the brainchild of a developer who, despite having a day job in the games industry, passionately created this game in their spare time.
In C.W.I.S., you're not just a player; you're the commander of a powerful destroyer's weapons systems. Your strategic skills will be put to the test as you track and destroy incoming missiles. The game's fast-paced action and challenging gameplay keep you engaged as you strive to achieve the highest score.
While the developer created this game for fun, the potential for further development is on the horizon. If players show enough interest and support, the game could evolve into a more comprehensive gaming experience.
So, if you're ready to take on the role of a destroyer's weapons systems operator, face relentless missile attacks, and aim for high scores, C.W.I.S. promises an adrenaline-pumping gaming adventure with the potential for even more exciting developments in the future.
You may also like: 7 Best Frogger Games for Android & iOS
If you're a fan of intense, fast-paced tactical shooters and want to support a developer with a passion for their work, C.W.I.S is a must-try. I'm excited to see where this game goes, and I'll definitely be following its progress. If you're like me and enjoy this game, make sure to leave a comment to show your interest in seeing more of this fantastic concept come to life!