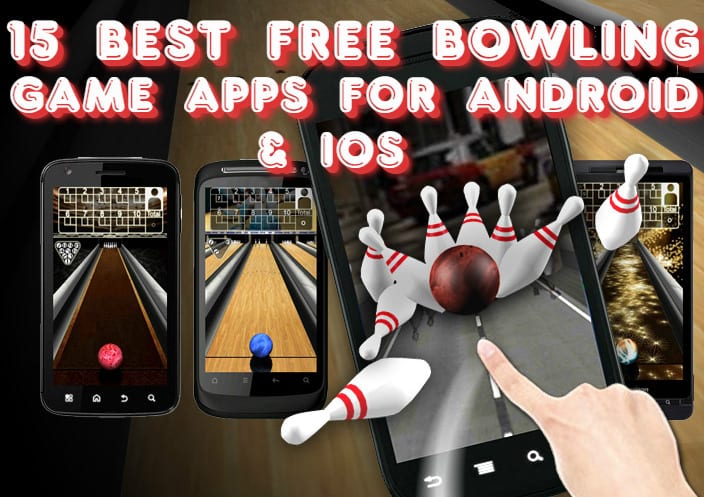 Today we cannot imagine our life without a phone, and especially without the Internet!
Thanks to these innovations, we can find any information. But most importantly, a worldwide network helps us to escape from every day worries. Are you a fan of bowling games? Do you like to play bowling and shoot down the pins, but you do not have enough time to get out of the house?
Then take your phone, go to the Internet and check the list of 15 best free bowling game apps for Android & IOS. Sit back and choose a game that is right for you!
There is a large number of virtual bowling games and each has its own features! But we have chosen the best for you! Enjoy reading!
PBA Bowling Challenge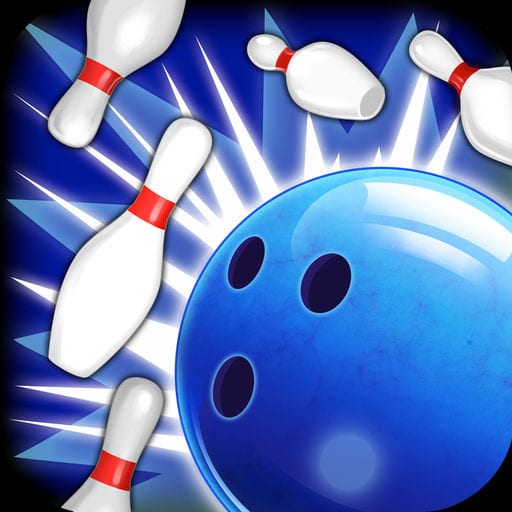 Have you ever wanted to fight with outstanding players in bowling? Do you want to take a leading position in the leader boards? In this game, you are given the opportunity to prove that you are better than your friends or champions of bowling. All the action takes place in real-time thanks to multiplayer.
The more you participate in the competition, the better your achievements. So you can improve your equipment. In PBA Bowling Challenge there are not only simple balls but various balls of lightning or bombs, etc.
back to menu ↑
Rocka Bowling 3D
How often do you go to the bowling club? Rather, if you have enough time to visit the bowling club? No? Then there is a solution. Install Rocka Bowling 3D and play with your friends online, or on the same device at the same time.
Are you a master of twisted rolls? Then show off your skills in this game. Here is a very simple operation. Win, earn coins and get new bowling balls. In this game, you will be amazed by great graphics and cool sound. Play and win!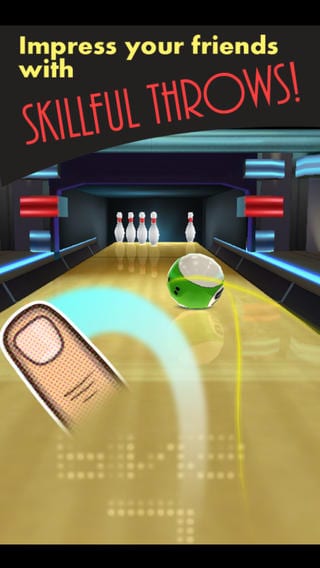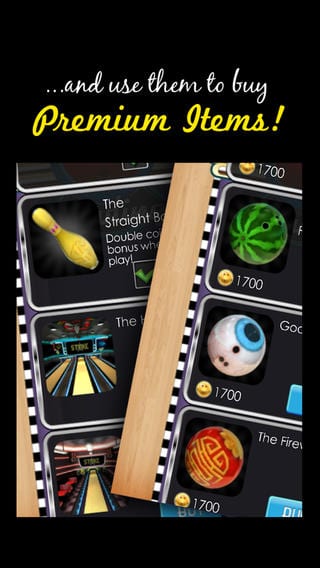 back to menu ↑
3D Bowling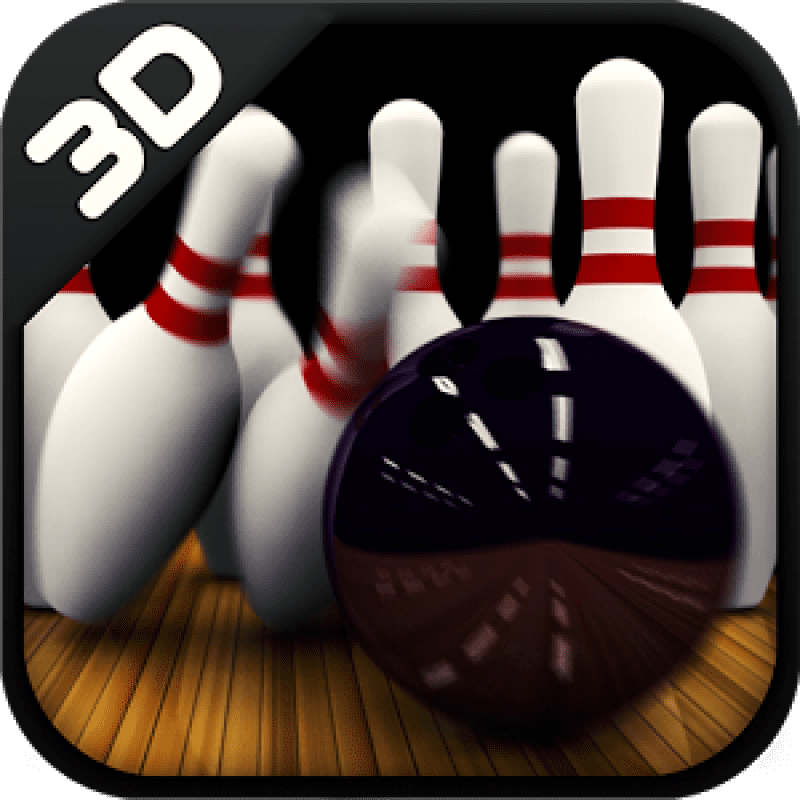 Let us introduce one of the best games of bowling with one of the best departments. During the game you will be accompanied by pleasant music, and three-dimensional graphics will not leave you indifferent. In this game, there are about 5 different clubs and a huge amount of bowling balls. Play and put new records!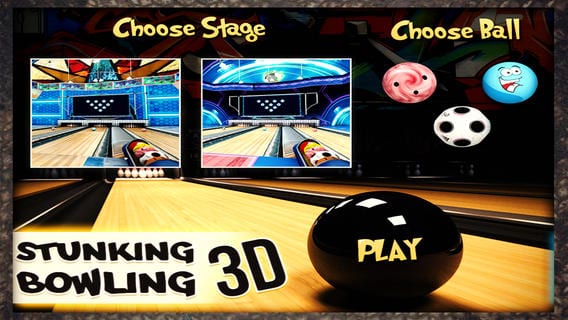 back to menu ↑
Let's Bowl 2: Bowling Free
Download this game and you will not regret! Crazy graphics and cool effects are waiting for you. Rises to a leading position! The game is very easy to operate. Therefore, it is open to all players of all ages. Gain experience and move to the next level.
You have the opportunity to earn a lot of money and spend it to buy additional tracks or balls, each of which has its own unique properties. Take a break from business, and play bowling right in your mobile phone!!!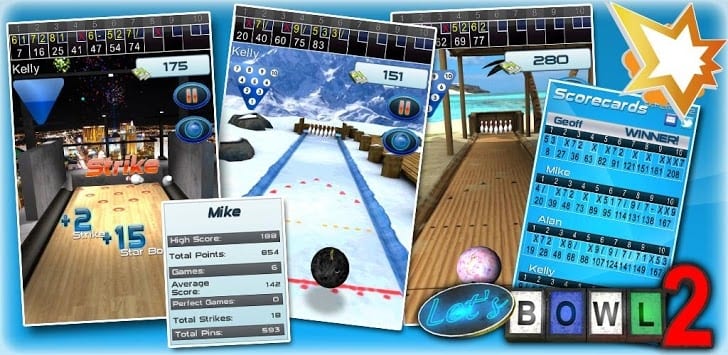 back to menu ↑
Ball-Hop Bowling Classic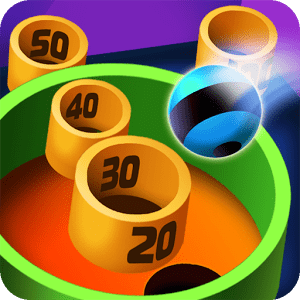 You will enjoy an exciting game full of dynamic and unpredictable things! Do you enjoy movement and sport? Then download Ball-Hop Bowling Classic and improve your proficiency. Clear graphics, three-dimensional shapes – a real game of bowling should look like in this way!
Physics of the game is amazing. App' creators worked on its realism. Play and win with the free app Ball-Hop Bowling Classic.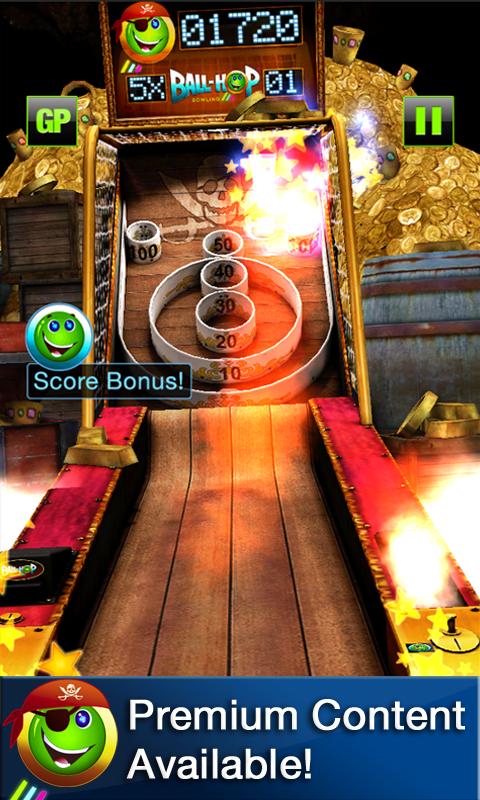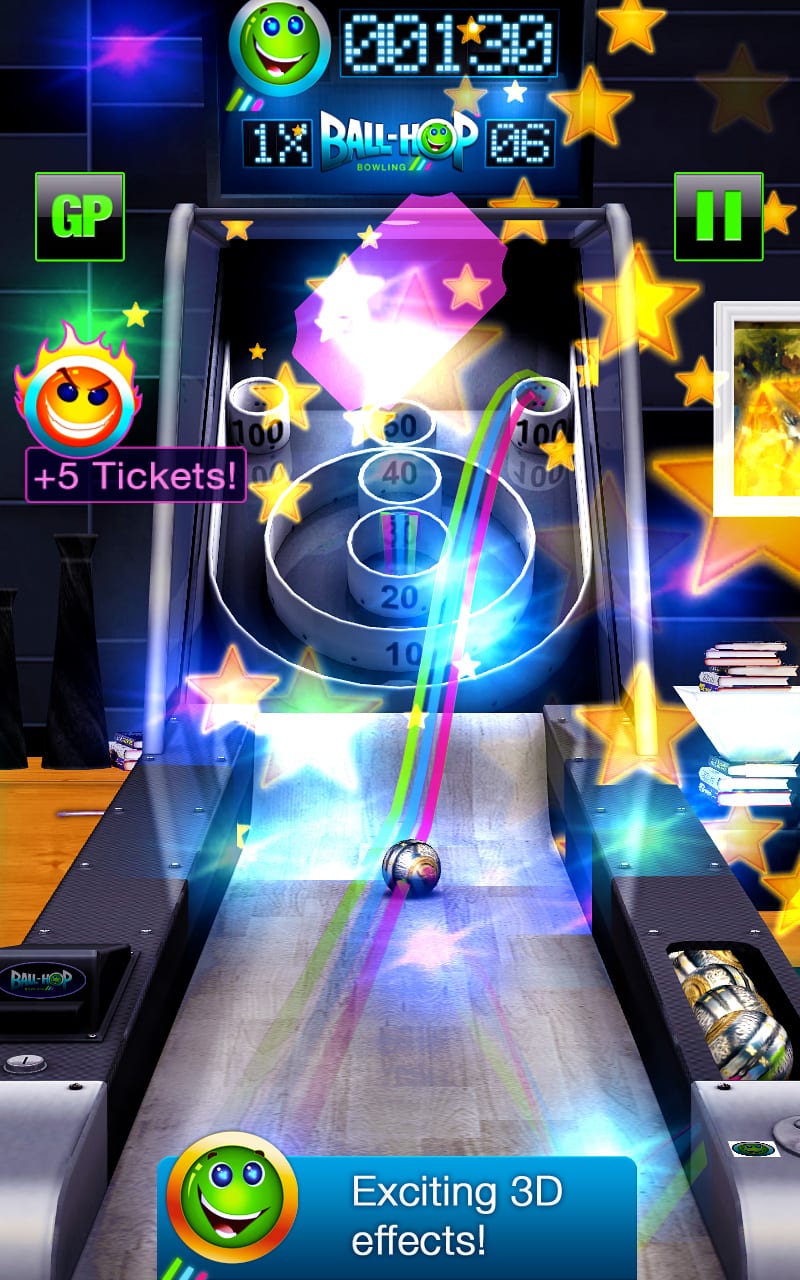 back to menu ↑
Rally Bowling Free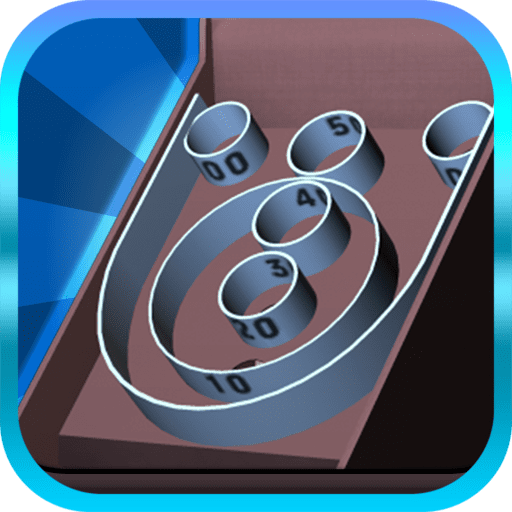 With this game you will not notice how quickly not only the minutes, but hours pass. You will find 42 great 3D prizes, 24 kinds of bowling balls, 12 tracks, as well as a memorable game physics and beyond. The daily bonuses create a special charm to the game. Collect coins and complete different levels!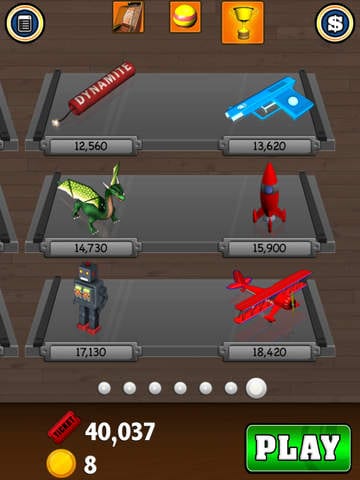 back to menu ↑
Cave Bowling
Become a caveman and play bowling alley. Try it, it's fun! Rules of the game are the same as in the usual bowling. But there are no smooth paths, and only the crazy obstacles. Shoot down the pins and collect the bones. However, do not fall into the audience with prehistoric people!
Strange little creatures will help you to throw the balls. Featuring sound, cool graphics, more than 60 levels and a global ranking board! Plunge into the world of antiquity!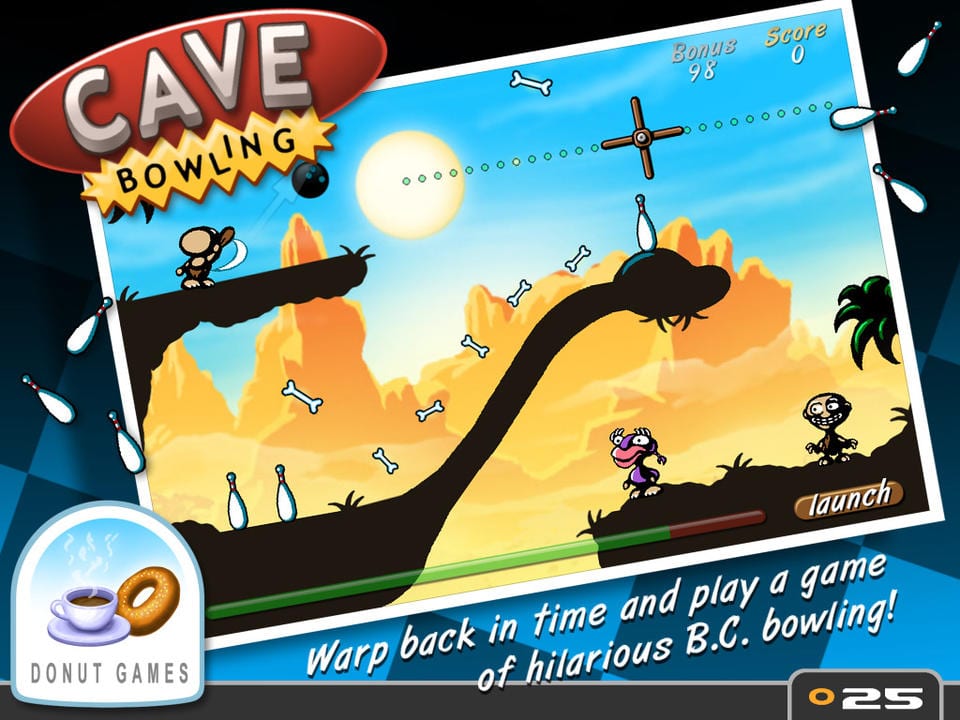 back to menu ↑
Trick Shot Bowling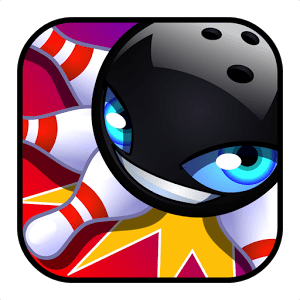 There are 10 pin games, 24 free bowling balls, which differ in weight and speed. Find your perfect ball for bowling to become a true champion! It is so easy to do with the ability to control the rotation of the ball with one touch of a finger!
Your cast will be the most accurate! The special features of this game include – touchpad or mouse control, cool graphics with 3D and much more!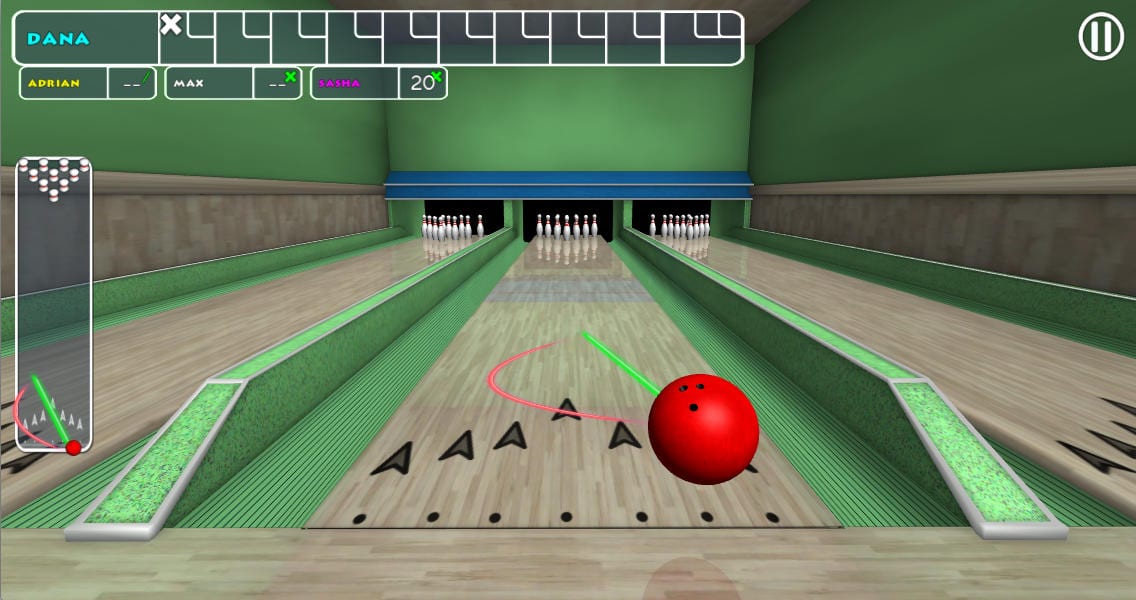 back to menu ↑
Crazy Monster Bowling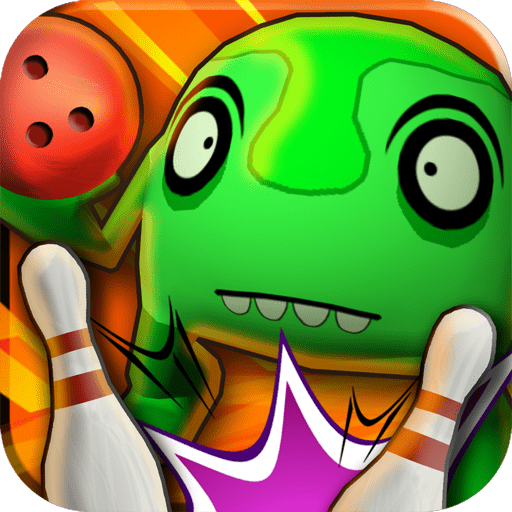 Have you ever played bowling with fun creatures which look like as monsters? No? Do you want to try? Then this game is for you. In order to make the strike you have to not just throw the ball, but also to roll, jump and even fly! All this madness you will perform together with funny monsters.
Training will take you no more than a minute, and then you are ready to compete. Gain high points and collect stars. But be careful on the way you will find many obstacles. Challenge your friends and the whole world! Lots of action, stunning graphics and amusing characters await you!
back to menu ↑
Dog bowling for kids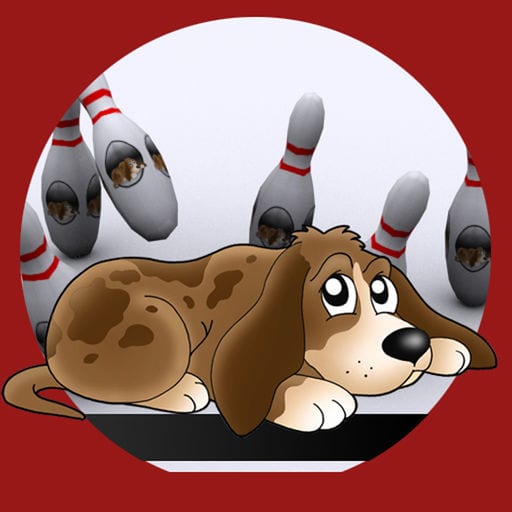 We do not forget about your children and picked up a wonderful game for them called Dog bowling. Your child will love the colorful graphics! The difficulty of the game is minimum, so it will not be difficult to make a strike for your kid!
This game is the best in handy while you are waiting for a bus at the bus stop, or set off on a long journey by car. As a bonus for the completed level, the kid gets the image of dogs. There are 20 of them. Also there are 3 levels of difficulty. Simple and fun game will catch the heart of your offspring!
back to menu ↑
Bowling Fever Lite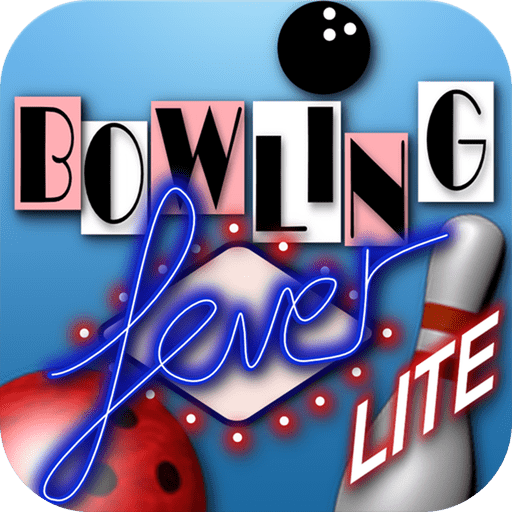 Download this game and you will have something to do in your spare time. Very realistic graphics combined with great physics of game. Bowling Fever Lite consists of 4 mini-games, each of which you will unlock. The more you win, the more points you earn.
That means you have access to new balls or a new mini-game. Please put your attention to the fact, that this is a free app, but it contains advertising. But if you want to disable the advertisments, buy the full version of the game. Enjoy a game of bowling with the Bowling Fever Lite.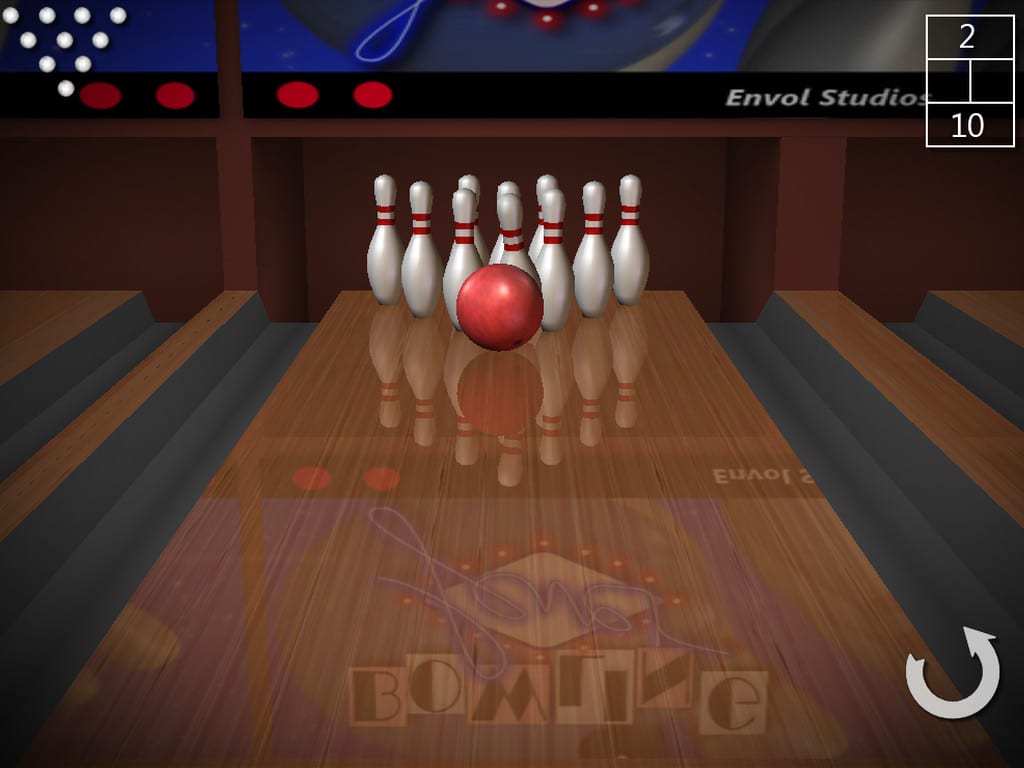 back to menu ↑
Magic Island Bowling
It is excellent but at the same time a difficult game with different levels. You will be amazed by the graphics of this game. The ship's team lost the gold. Your task is to get is back, breaking invisible protection. With each level, this protection is becoming more and more powerful.
However, if you wish, at any time you have the ability to generate any random level and start all over again. This is the main feature of the game. Believe us, you will not be bored while solving this complex problem. Another feature is – the creators of the game gave you a choice of random computer-generated levels as well as levels of user-created games. Enjoy the game and have fun!
back to menu ↑
Bowling 10 Balls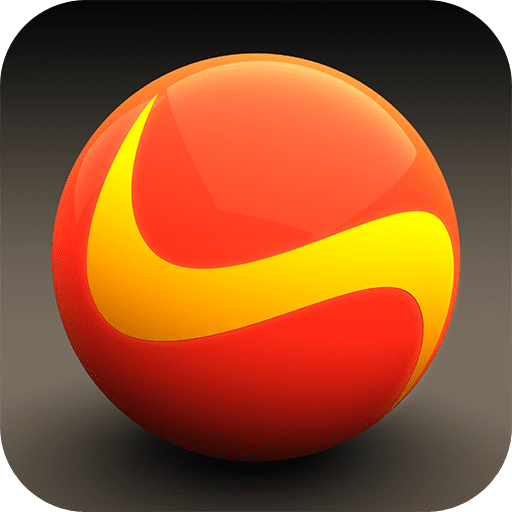 This is a fun game in which you are given 10 balls to throw. Your task is to throw the bowling ball and get to the hole. Compete for the best results! If your ball flew off the ramp, tilt your phone to control the ball in the air. You can double the points, hitting a ball into a rotating hole. Good luck!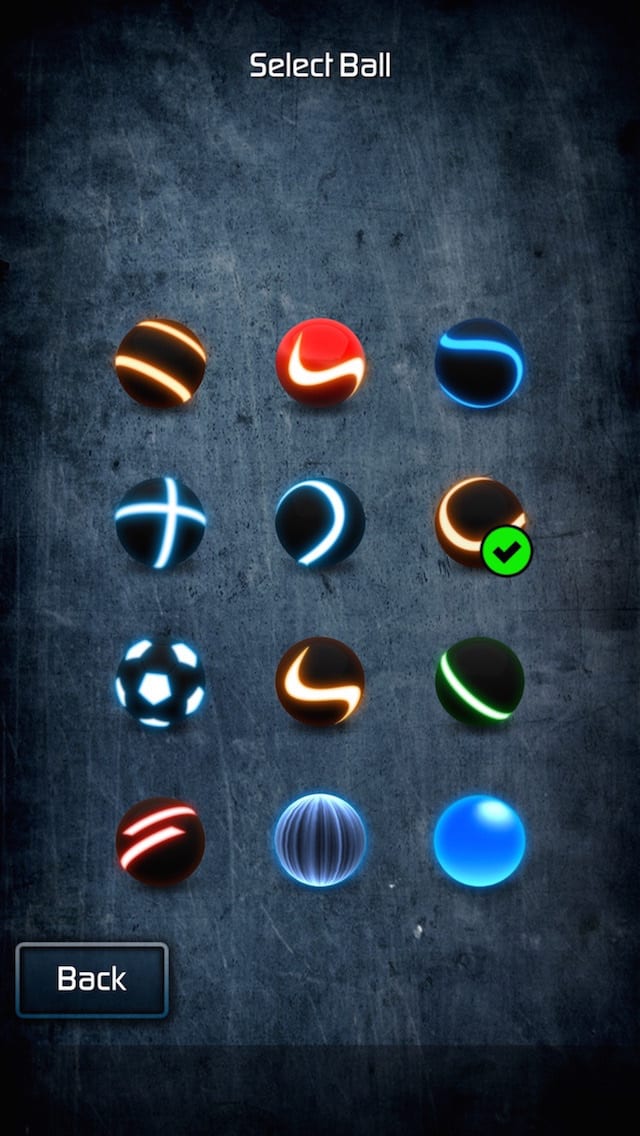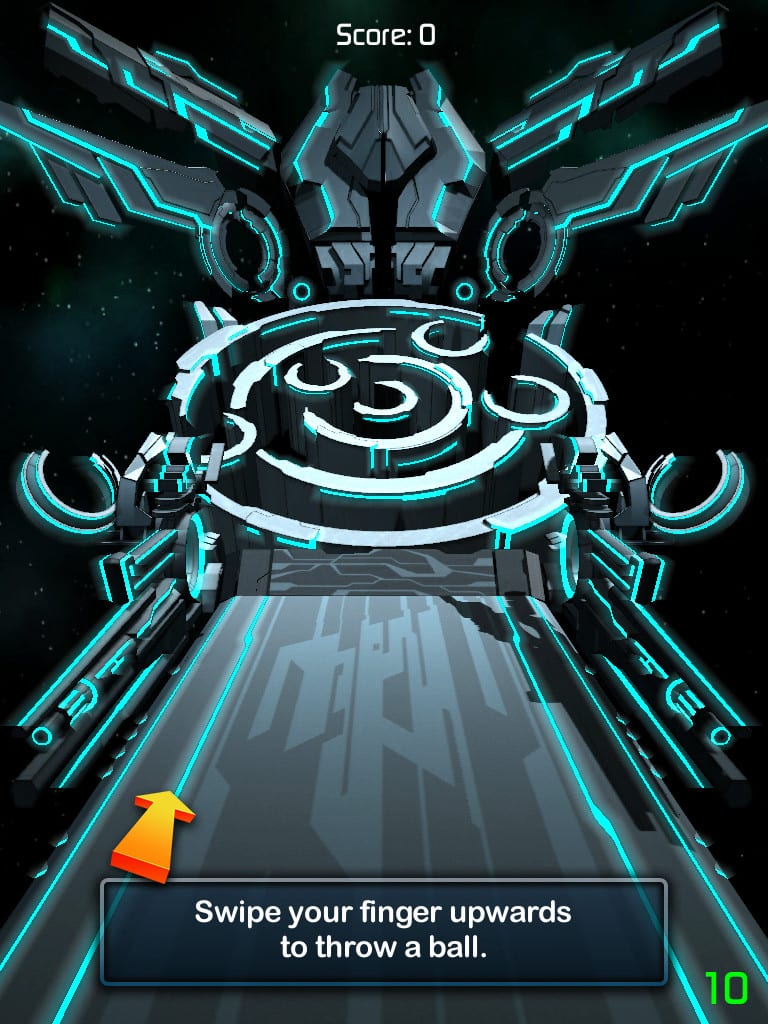 back to menu ↑
Bowling King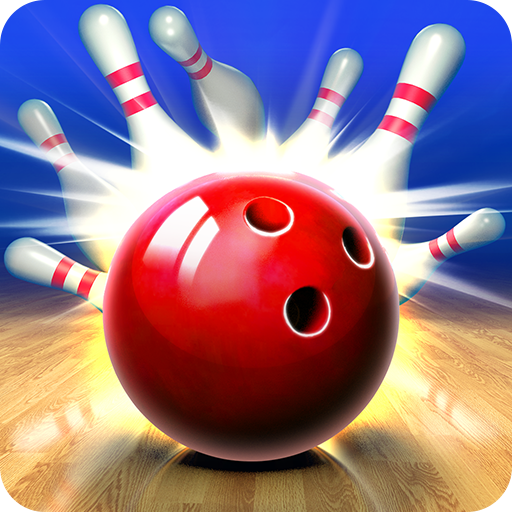 Bowling King is a great bowling game in which you can play with your friends in real time. In this game you can play in multiplayer mode with players from all over the world. The game will give you easy control and a lot of bowling clubs in different parts of our planet, where you can choose from more than 60 balls and set your favorite track.
Challenge the best players and climb to the top of the leader board and achievements. In addition to bowling, play mini-games machines and roulette. Earn over 120 achievements and gain enough points.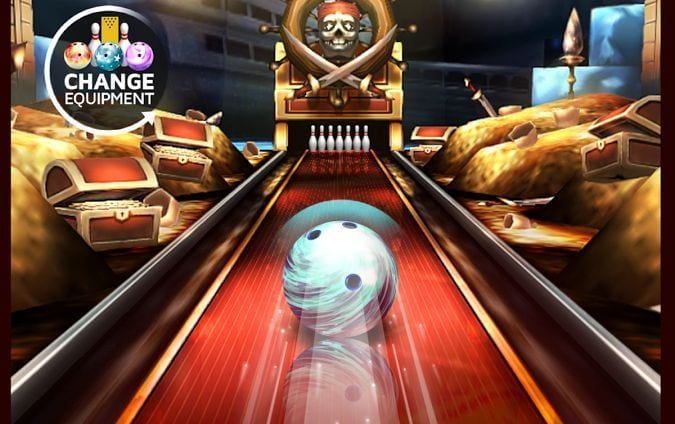 back to menu ↑
10 Pin Shuffle Bowling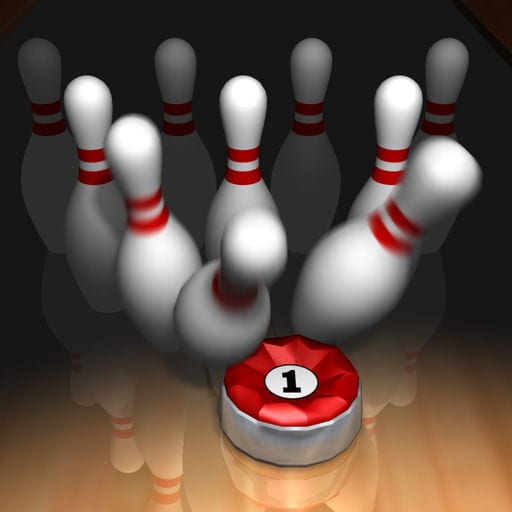 It is a difficult and cool game that consists of the elements of bowling, shuffle, and pocker. The game has very colorful graphics, realistic physics, and mixed rules. You will have to think about the card moves, and simultaneously about the accuracy of throwing. Play in a realistic three-dimensional environment.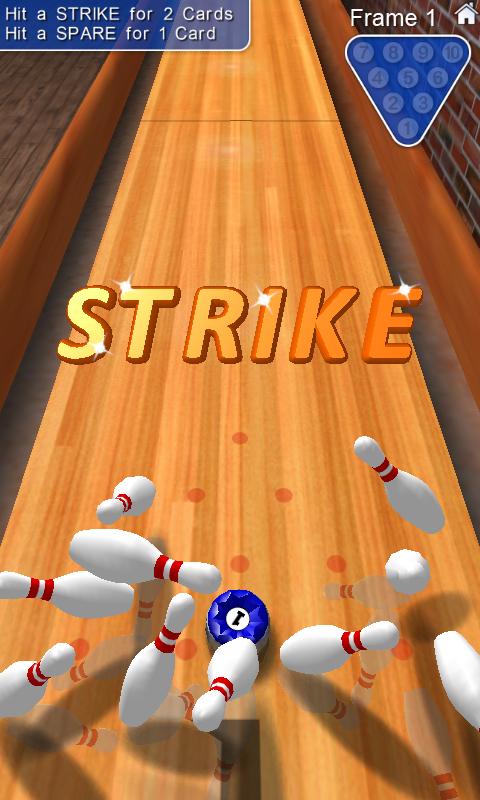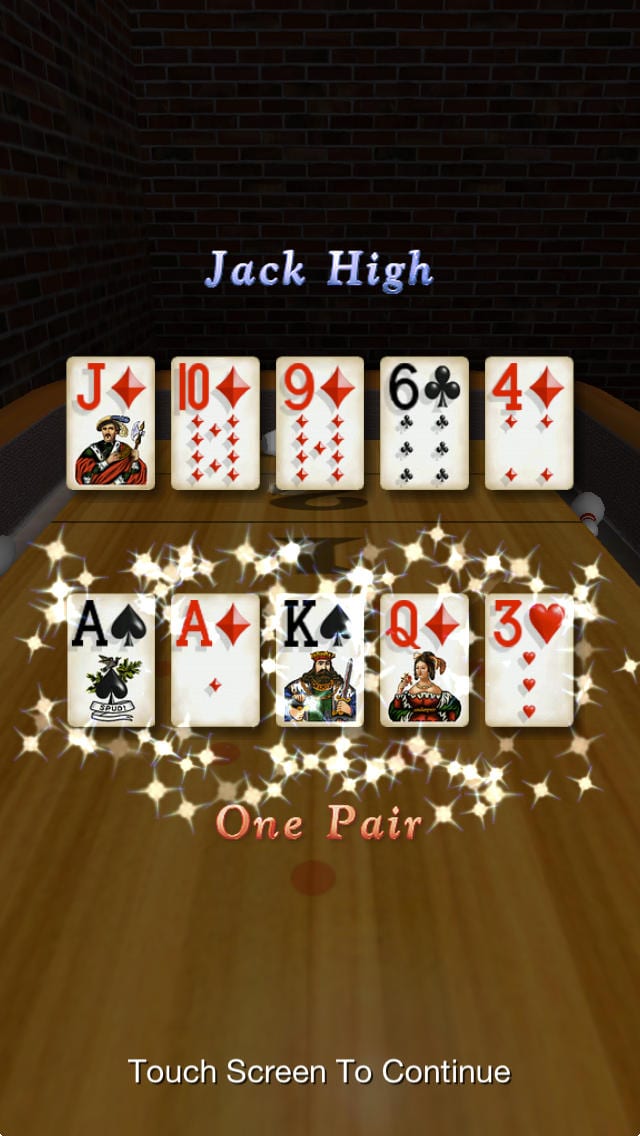 In addition to bowling, for gamblers, we are pleased to offer Top 6 strip poker apps for Android & iOS. Play, enjoy and relax!