We all like to create. People create a lot of things – from buildings and cities to complicated theories and pieces of art. The creative process can improve our imagination and transform the perception of beauty.
Sometimes we don't know what to create. Character creator apps will resolve this problem. They can help you to make your creative dreams come true. To explore all the possibilities, download one of the apps from the list below.
Expand your abilities to draw cartoons using these best Disney drawing style apps.
Avatoon: Avatar Maker, Creator
Avatoon is a typical character creator for girls. But don't think this app is low-quality – it includes amazing customization capabilities and cool looks to choose from. You can create not only female characters but male as well!
You start with creating a character from the scratch – first, you need to choose the gender, the facial features, along with the shape of the eyes, brows, nose, and so on. You cannot draw in this app – the only way to create a character is to modify the templates which are already given in the app.
However, the customization possibilities are so wide that you are enabled to create hundreds of unique characters and they won't be looking like. One of the most popular apps on Google Play – you should try it out!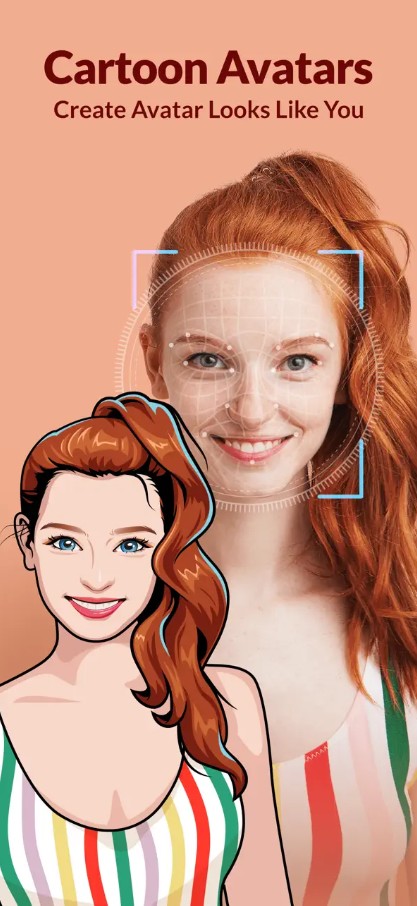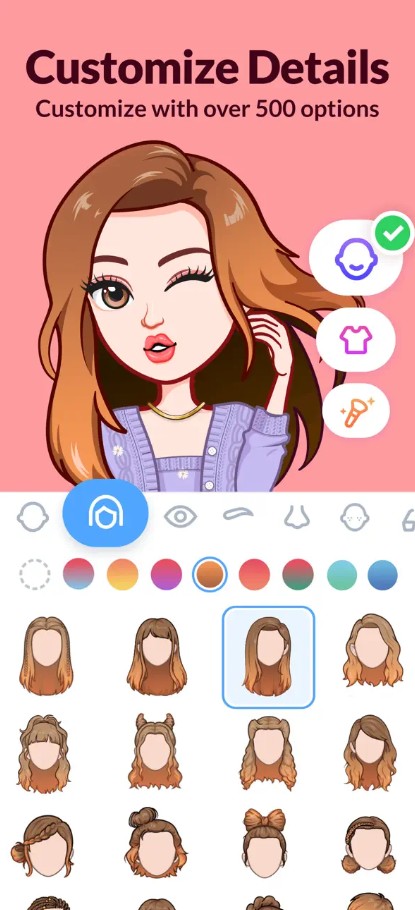 You may also like: 10 Free anime drawing apps for Android & iOS
Myidol
Myidol is currently trending on App Store all around the world because here you can create the coolest 3D characters. An interesting fact about it is that even the biggest stars, such as LadyGaga, Miley Cyrus, Zara Larsson, Lily-Rose were noticed to be using.
What you need to do is to upload a picture with a face into the app and using the face recognition technology, it will create it into a 3D character. That can be both your face or the face of any other person. After that, you can adjust facial features, eye color, hair color, accessories, clothes, and so on.
Another fun part is when you start generating emotions for your character. Make your character animated and share it with all your friends on social media! In general, there are lots of animation possibilities in this app so you can basically make your character do everything.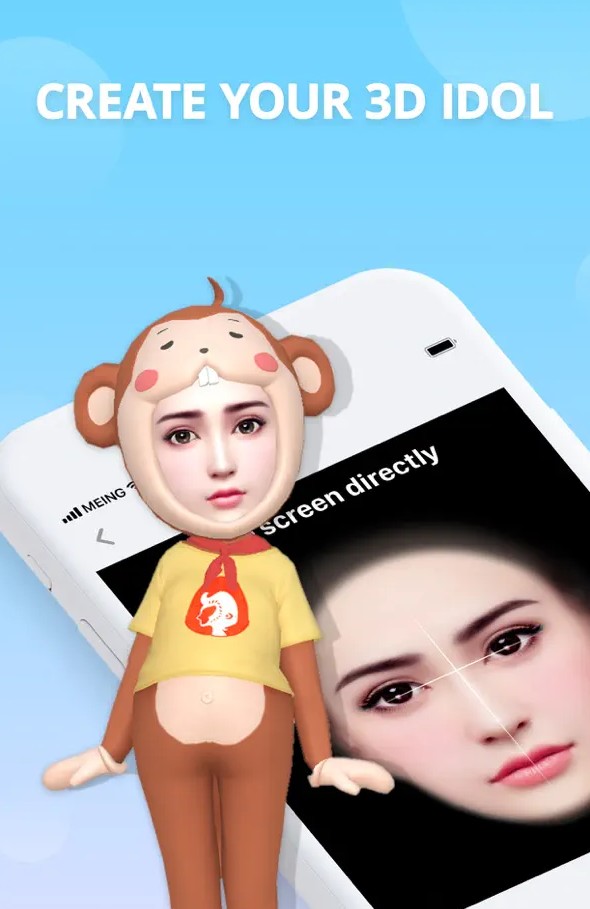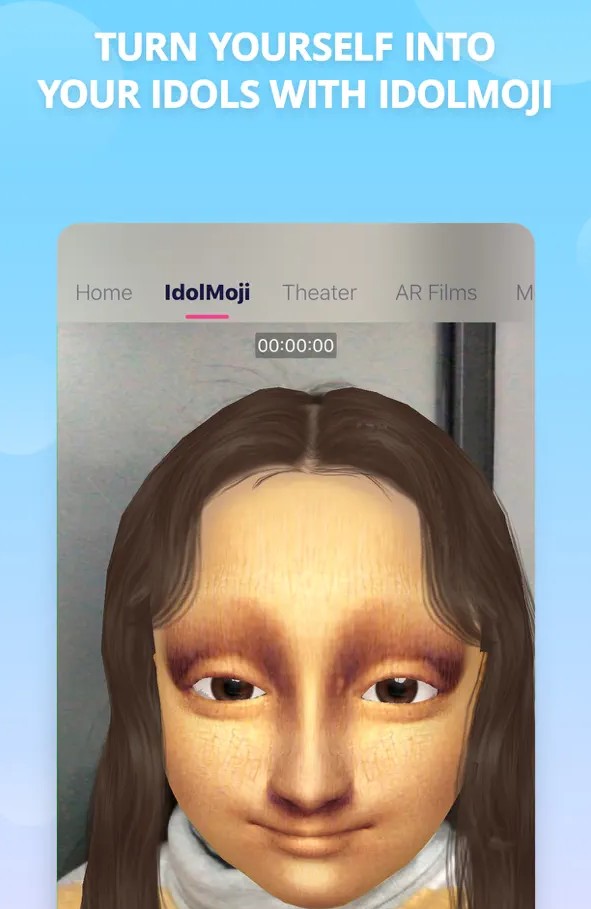 Character Maker: Dress-up Game
To be honest, we are a little bit surprised with the leading app here – it is nothing especially elaborate or something that requires drawing skills. It's a little cute game that gives its user a chance to create cute characters in an authentic style.
You can create both boys and girls. And as you can see from the name of the app, it is a game, so after you created your character you have to lead them through an exciting story. Character Maker will be exciting for both boys and girls, men and women.
What is more, the game allows you to create something like your own comics – you can add bubbles to certain scenes and write in the captions! Overall, the phenomenon of the popularity of this app is not fully explained but the convenient interface and cutes characters are worth to be the leaders of our list.

AVAkuma
This app is created for fans of anime series and movies. In it, users will be able to bring their virtual world of anime into reality in the form of creating new and unusual characters. For this purpose, the app offers both template characters and completely new ones to create your own unique characters.
To get the most original and unusual anime hero, users can try on their clothes and accessories, and experiment with hair and appearance. But in addition to ready-made clothes, users can try on their hero's outfits created by their own hands.
To see what your character would look like in reality, you can connect animation.
In this app, you can create an unlimited number of characters, which will give you a wholly virtual world. In this fascinating game, you can connect with your friends and like-minded people who also like anime series.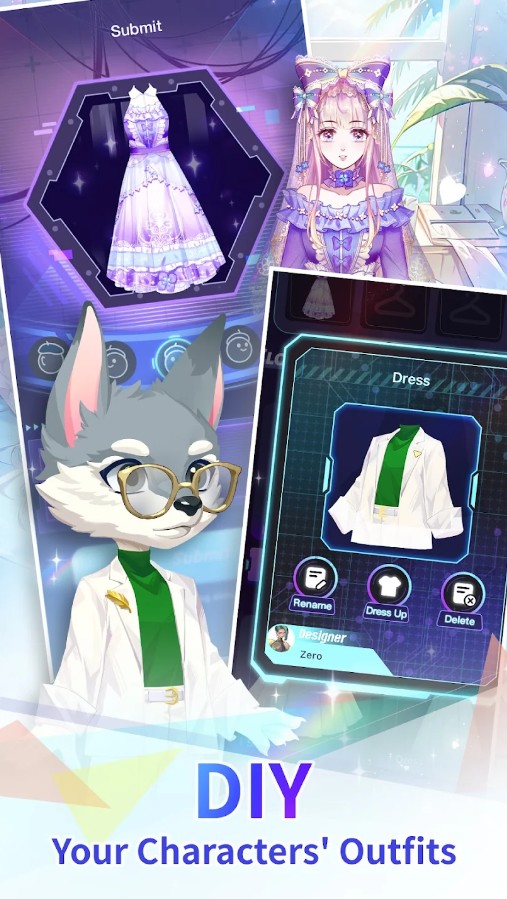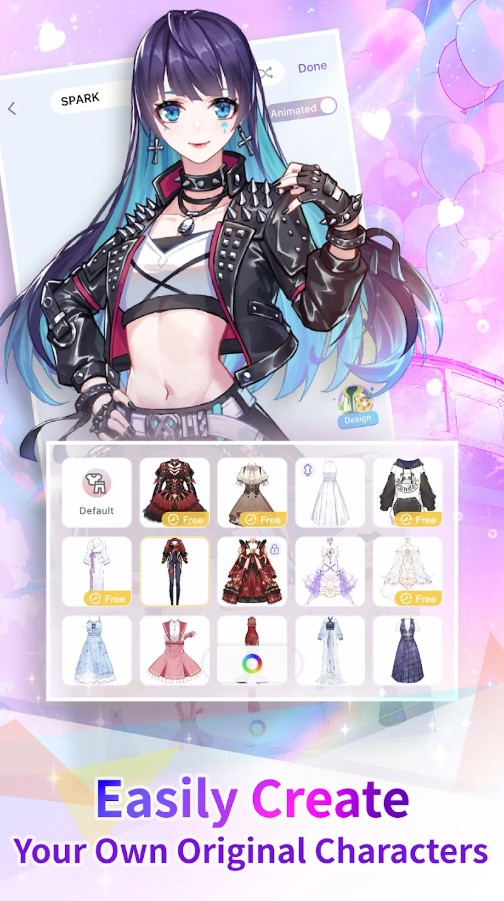 Avatar Maker: Monster Girls
This is an app that allows you to create a cartoonish character. You can create a super cool monster girl. Who will she be? Mummy? Demon? Or, maybe, a mermaid? The choice is yours.
The app has a lot of different options for creating characters. A lot of skirts, wings, hairstyles and so on. You can create marvelous looks and styles. The app lets you turn on your imagination.
Avatar Maker: Monster Girls has already been downloaded more than 500,000 times. It can help you to think about new characters. Try it – you will certainly like it!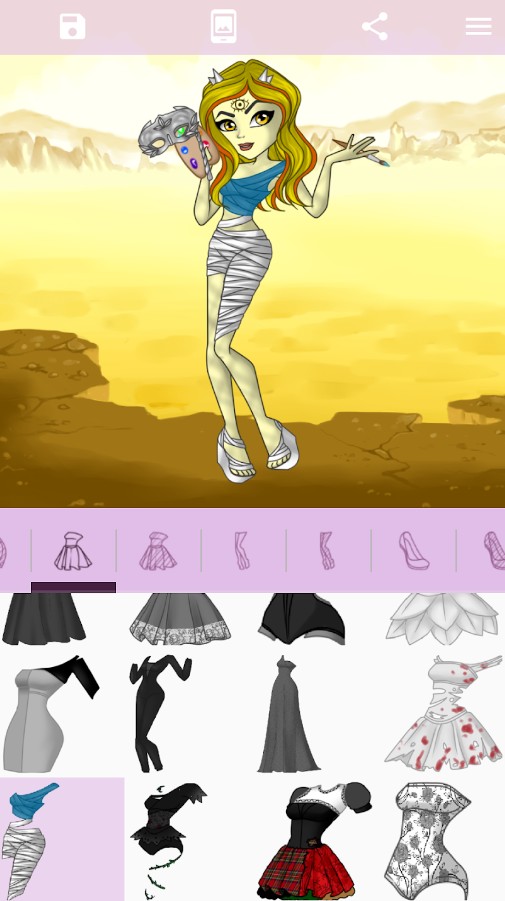 Fun2Create: Design Yourself
The app was developed by a popular artist to help people to design themselves. The app has a lot of different outfits and hairstyles. You can adjust the countenance of the character, enlarge eyes, change eyes color, and shape. You can also make a smaller nose.
The app is really fun to experiment with. After creation, you can download the picture and share it with your friends. They will be amazed! Let your imagination run free and create extraordinary characters with Fun2Create.
The app also allows you to choose the backgrounds and voice of the character. It is a good way of getting new ideas for your own style. Mermaid's tail and rainbow hair are waiting for you!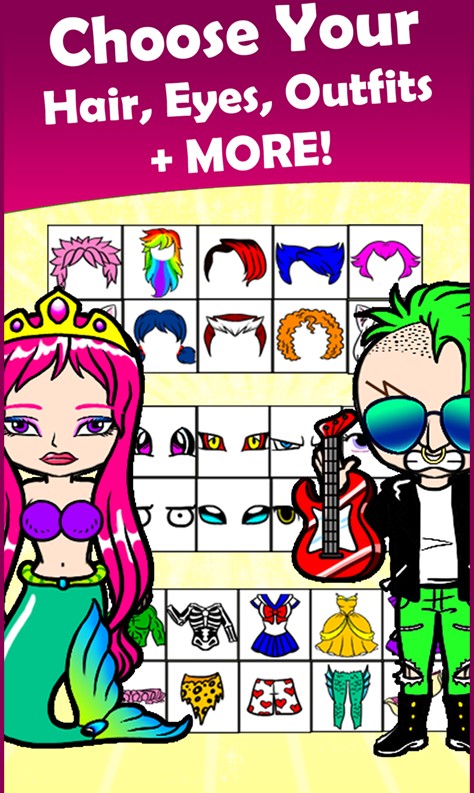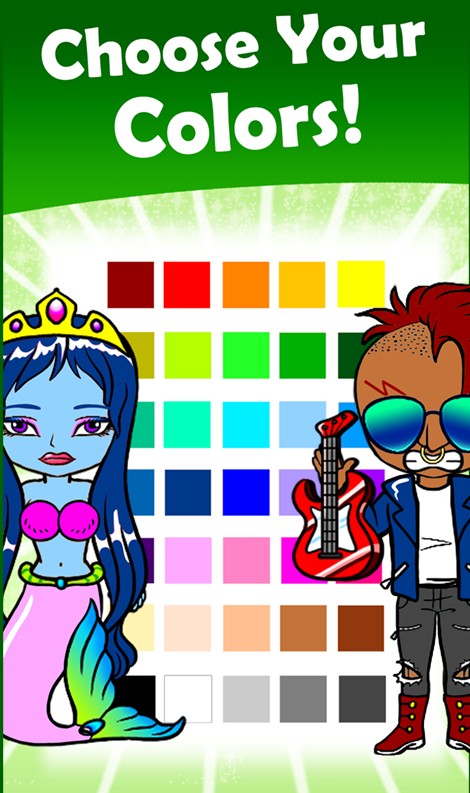 You may also like: 11 Best graph paper drawing and digital drawing apps for Android & iOS
SuperMe
If you are already tired of all those classic drawn avatars on social media try out this app. This is a fresh look to a cartoon avatar and it is absolutely creative and amazing. Your task here is to create a character that would look exactly like you (or not, depending on what your goals are).
First, you need to choose the shape of the head, the shape of the eyes, nose, and mouth. And don't forget to mark the gender! Then choose the hair, eye color, clothes from hundreds of variants. There are so many of them, so everyone can compile a completely unique character for themselves.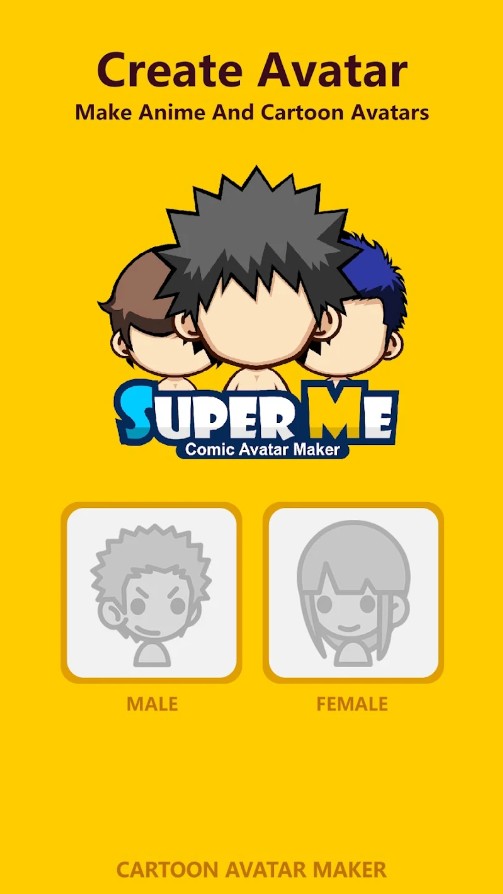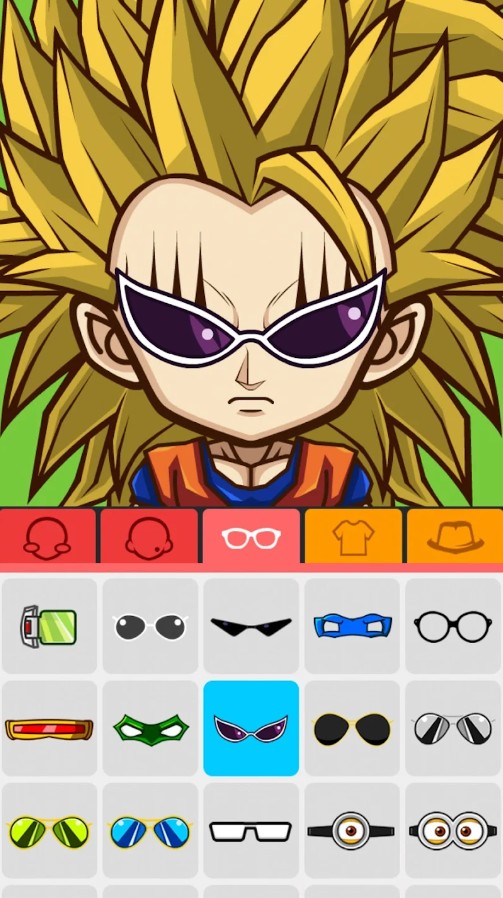 Neku: OC character creator
Neku: OC Character Creator gives you a unique opportunity to your original characters to life with an artistic flair.
You can choose from an extensive selection of hairstyles, facial features, expressions, outfits, and accessories, enabling them to craft characters that perfectly reflect their creative vision.
With the ability to save or share your creations, you can showcase your unique characters on social media, use them as profile pictures, or even incorporate them into storytelling or role-playing games.
To sum up, Neku offers plenty of options to design customized avatars for your needs. No matter how skilled you are, it is possible to use this app both for professionals and beginners.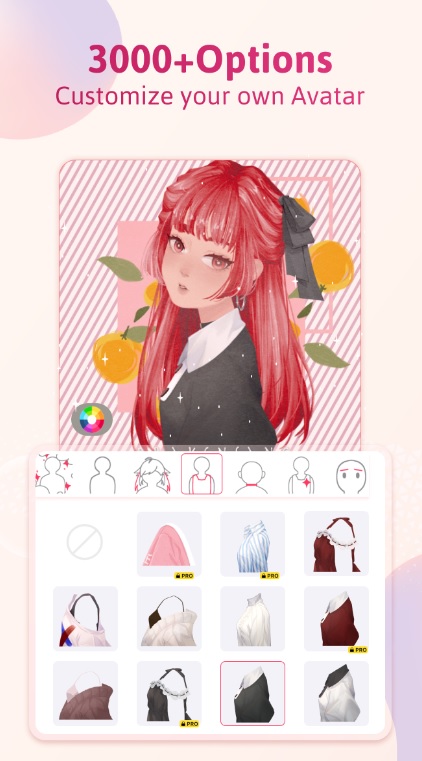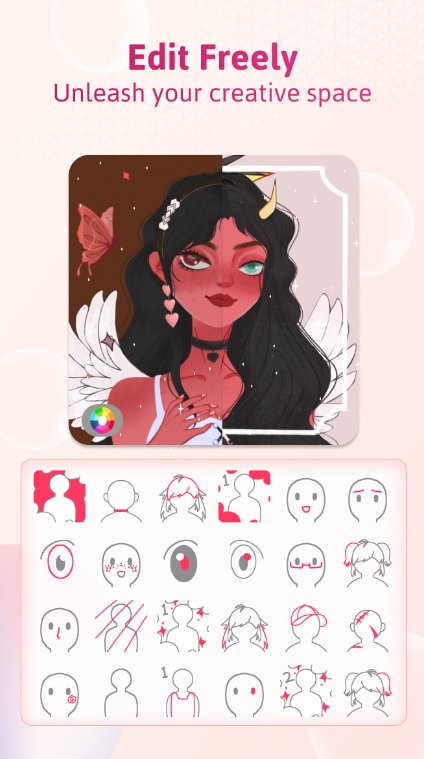 The Sims™
It is quite an obvious choice when it comes to creating characters, but maybe there are people who never tried the Sims game? This is one of the most famous simulators in the world, where you can create any characters and make them live the life you want.
You always start by creating a new character. It can be a single one, it can be a family, a couple, and so on. The customization possibilities are simply amazing – you can regular the facial features in the tinnitus details until you are satisfied with the result.
You can find many examples on the Internet where people create sims characters extremely similar to celebrities, politicians, media persons, and so on. After you will finish creating your family, you can create a house where they will be living. It is a captivating game where you can release any life strategy.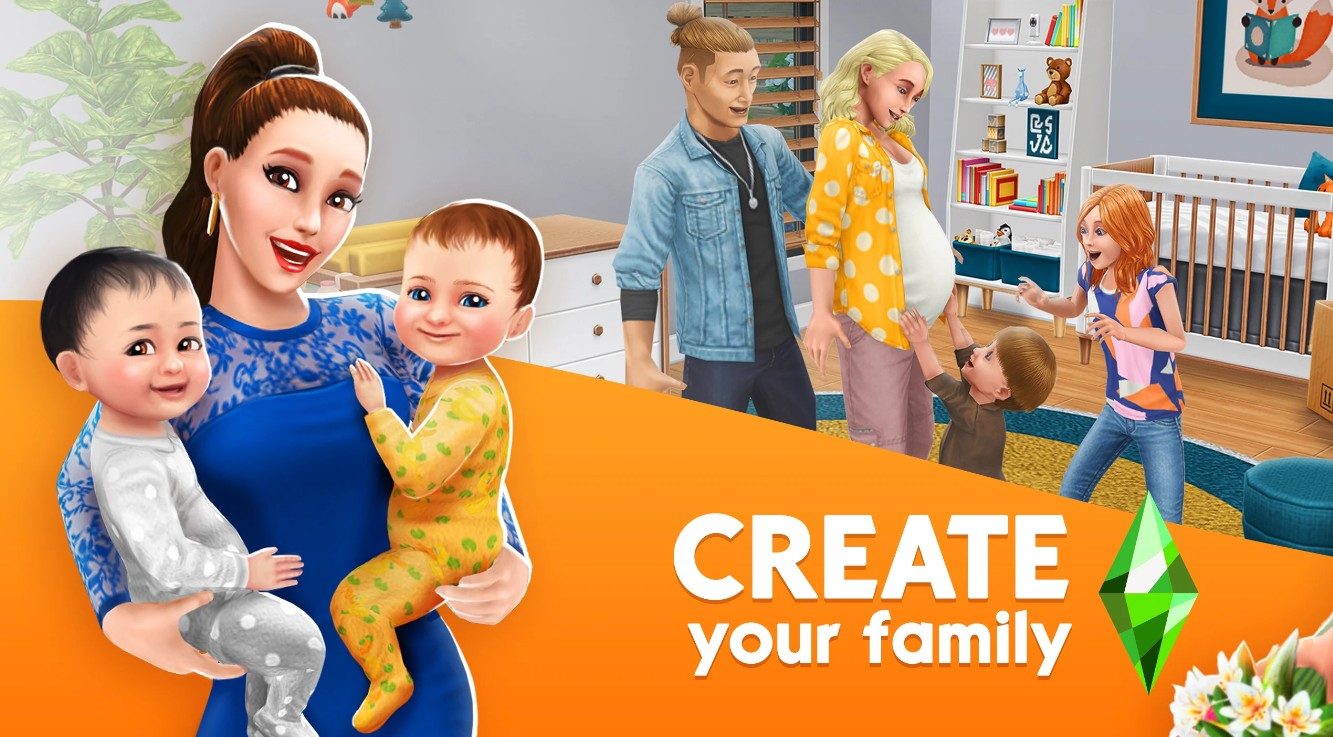 ePic Character Generator
Sometimes we need to create a character for a game or a story. The app can help you with this. The generator has a lot of features to try. You can change skin, scars, tattoos, hair, and even add hats.
The possibilities for creating a character are enormous. There are many wonderful clothes from all over the centuries. Choose a background adding different furniture to create a magical atmosphere.
There are a lot of animals to choose from as your character's companion. Tigers, horses, and even dragons are waiting for you. You can save the character at any moment as well as continue to edit it later.
You can adjust items. You can choose whether these items should be on top or on the bottom. You can displace the character to create a perfect composition. Create your own story, create your own character!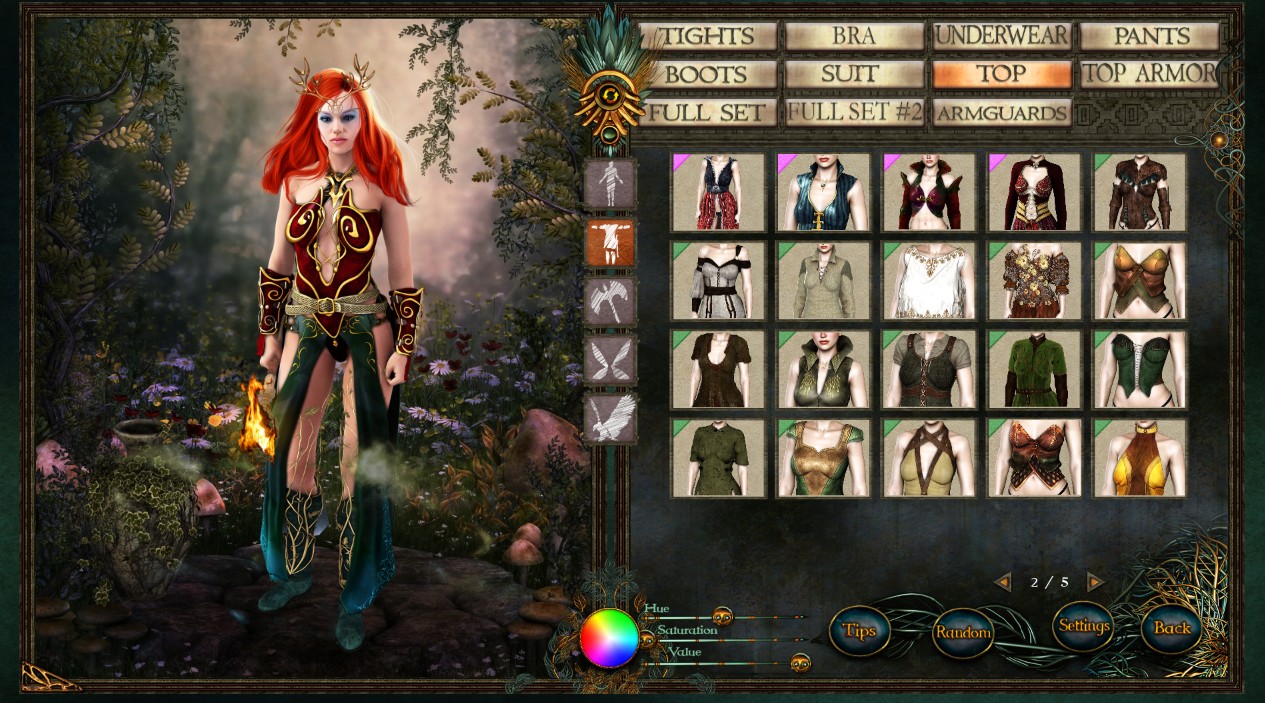 Avatar Maker: Anime by Avatar Makers Factory
For all the girls out there who are dreaming about their perfect anime boy – you got the chance to create him in the way you want. Moreover, you can create not only a character itself, but also a location where he will be standing.
It is fair enough to say that the facial features are not really customizable here. However, all other aspects, such as hair, clothes, accessories, and so on. There are hundreds of variants to choose from so despite the fact that you cannot regular how the face is going to look, you're going to get a unique-looking anime boy.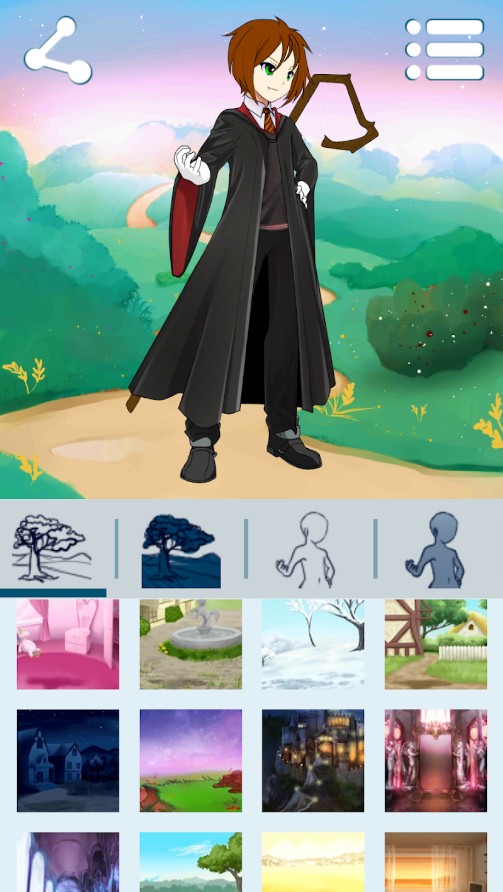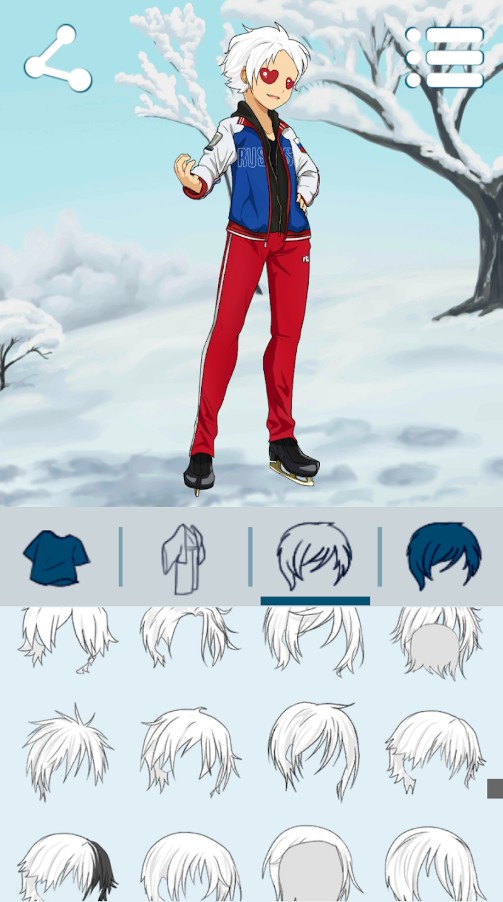 Fantasy Character Creators
The Fantasy Character Creators app is about comfortable avatar creation. You can enjoy the tools and create a new masterpiece.
From selecting stunning hairstyles and mesmerizing eye colors to customizing intricate outfits and accessories, the app provides a myriad of choices to bring your imagination to life.
The extensive selection of customization options ensures that no two characters are alike, encouraging creativity and self-expression. Users can save their creations as images or even use them as avatars in games or on social media platforms, adding a personal touch to their digital presence.
Whether you're a fan of fantasy aesthetics or simply enjoy designing characters, Fantasy Character Creators promises an enjoyable and engaging experience for users of all ages.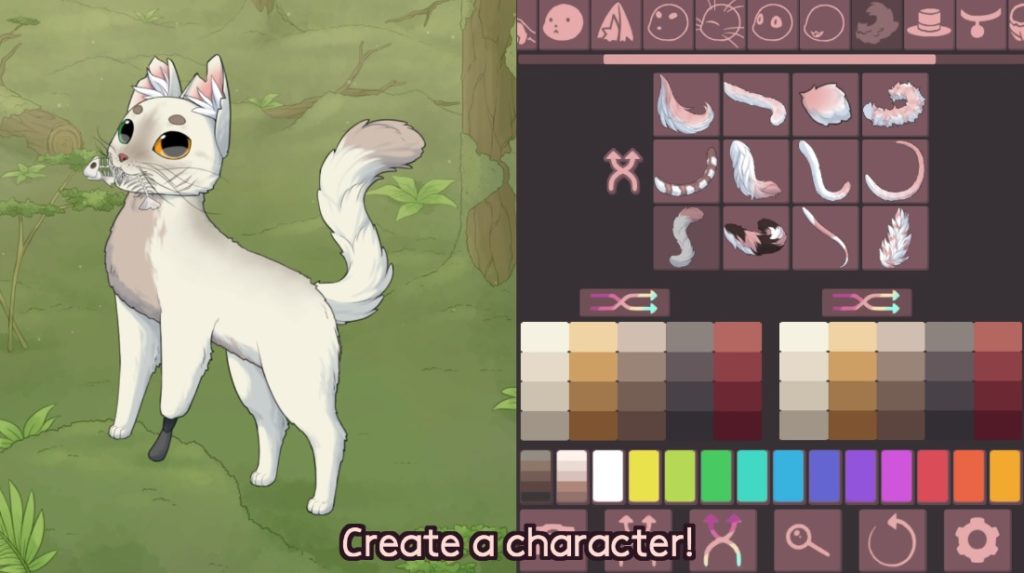 You may also like: 15 Best apps to cartoon yourself (Android & iOS)
Yoavatar
This is almost an analog of the previous app, but here you get to create a female anime character. Create your own magical girl and the beautiful location around! Once again, you can't really choose facial features here, but you can customize the shape of ears, hair, dresses, and accessories.
Moreover, you can choose the additional characters for your little witch. There are so many variants to choose from that you will want to create at least 3 different characters. All the colors are adjustable. By the way, the app is fully dedicated to the magic theme so if you want to create a casual-looking character, this is not a choice for you.